for christmas, derek's parents gave us a free one week stay at any of the locations in their time-share network. when we looked at a map of our travels and the possibilities, we settled on new orleans. then, the grandlidboms decided to join us there for a fun filled adventure. we parked our camper outside of town and headed into the big easy.
crossing lake pontchartrain. 23 miles. longest continuous bridge over water. uneventful.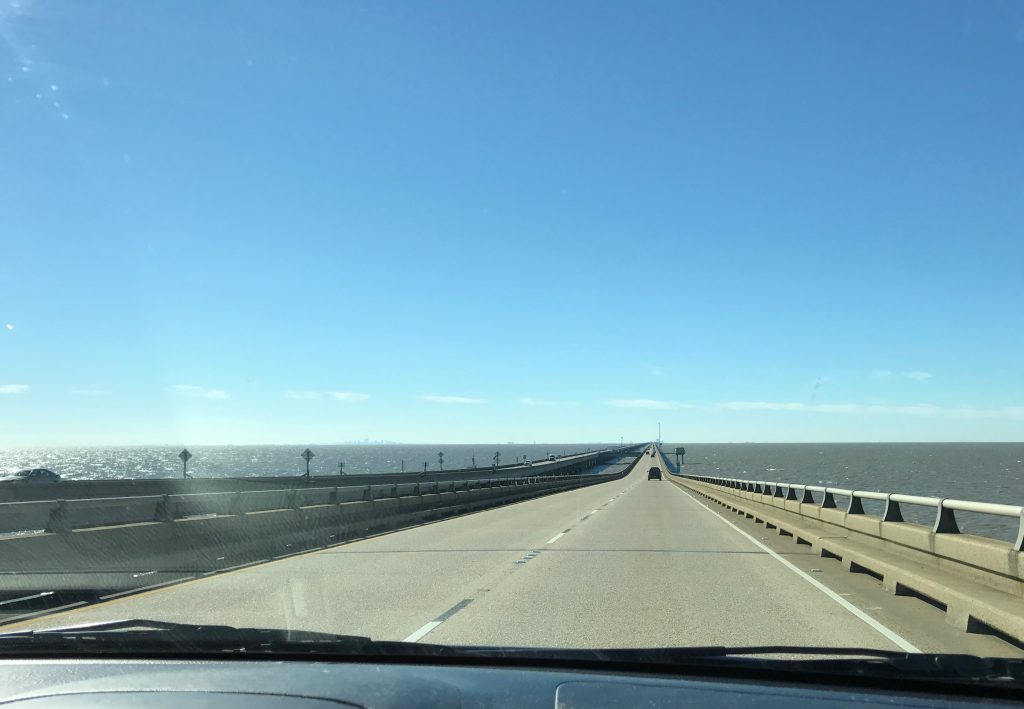 we arrived, found a parking spot ($$$) and met derek's parents in line at cafe du monde. we placed our order with derek and his dad and strolled up to an observation deck type spot, where you can see jackson square and the st. louis cathedral.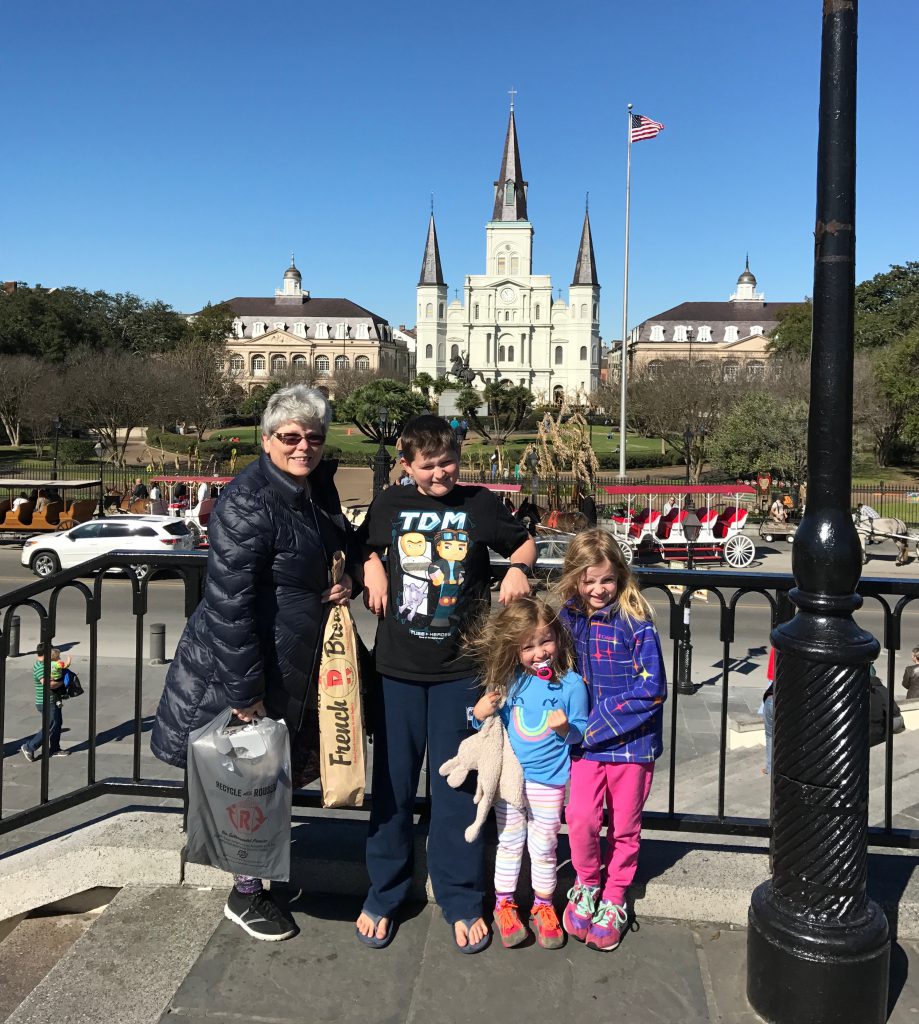 finally, our beignets and coffee arrived and we dug in. despite basically being a powdered sugar donut, isaac decided he didn't like them. both girls were all in, however. as was i. mmmmm…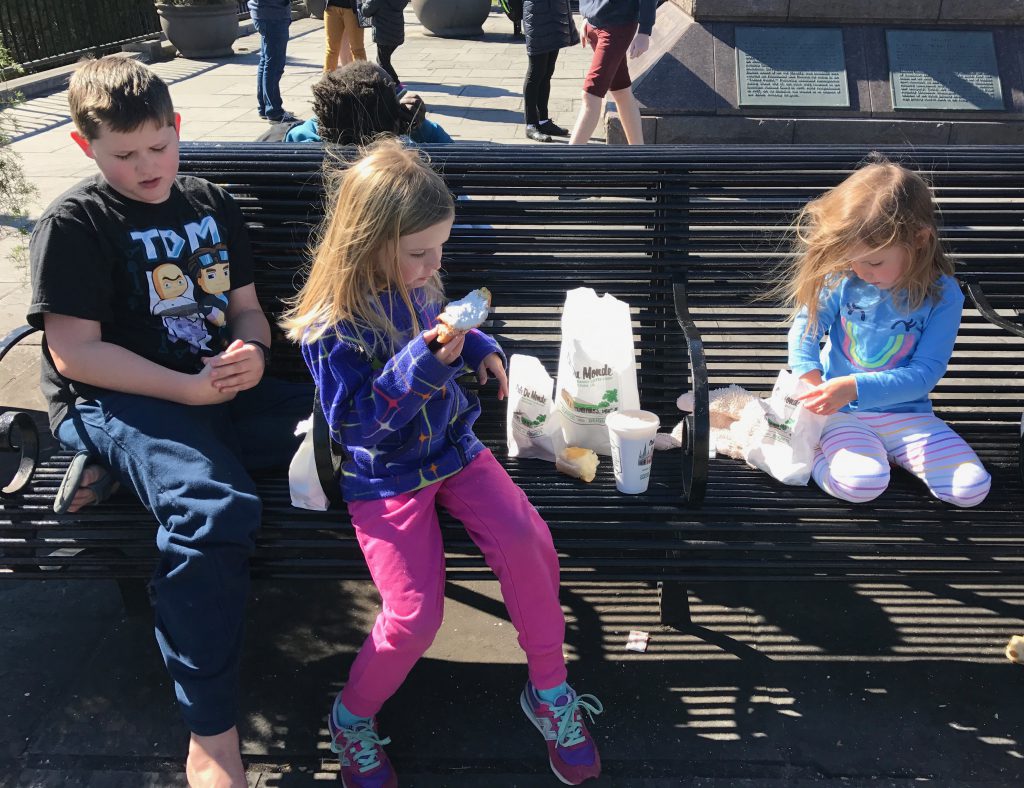 it was sunday, so there were all sorts of folks clamoring for our money. some just asking. lots of music. and this robot-y gold mardi gras statue guy, who let a very unsure hazel sit with him for a picture. (we gave him money).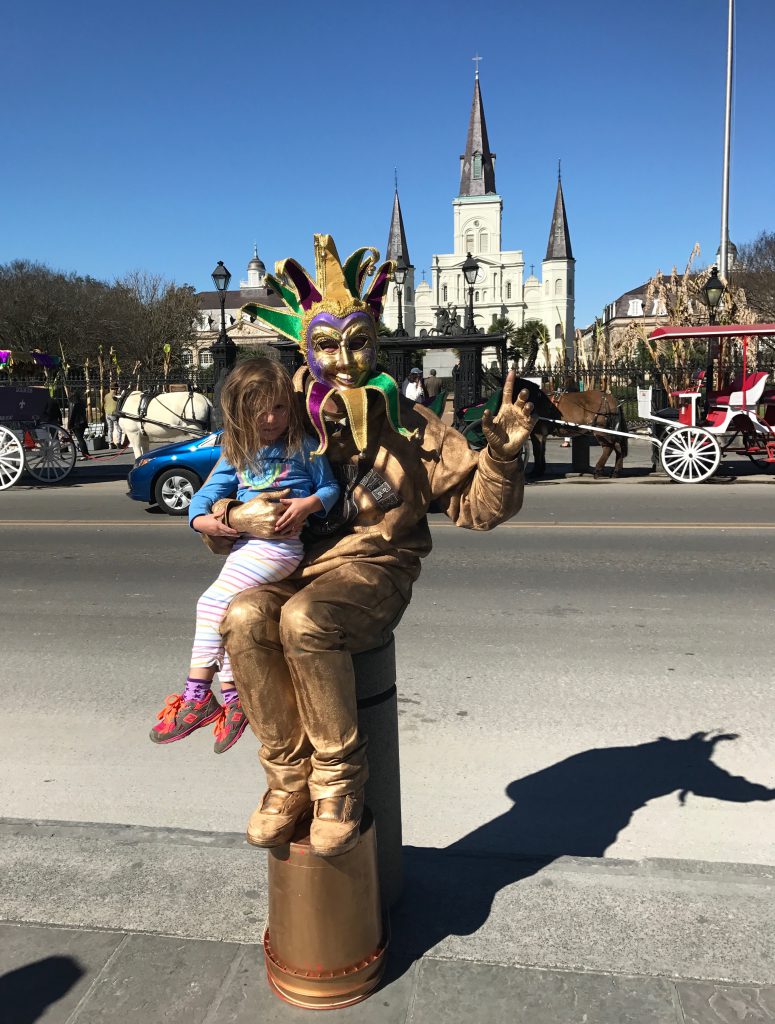 we wandered around some more and i got a close-up pic of the cathedral. sadly, we never made it inside.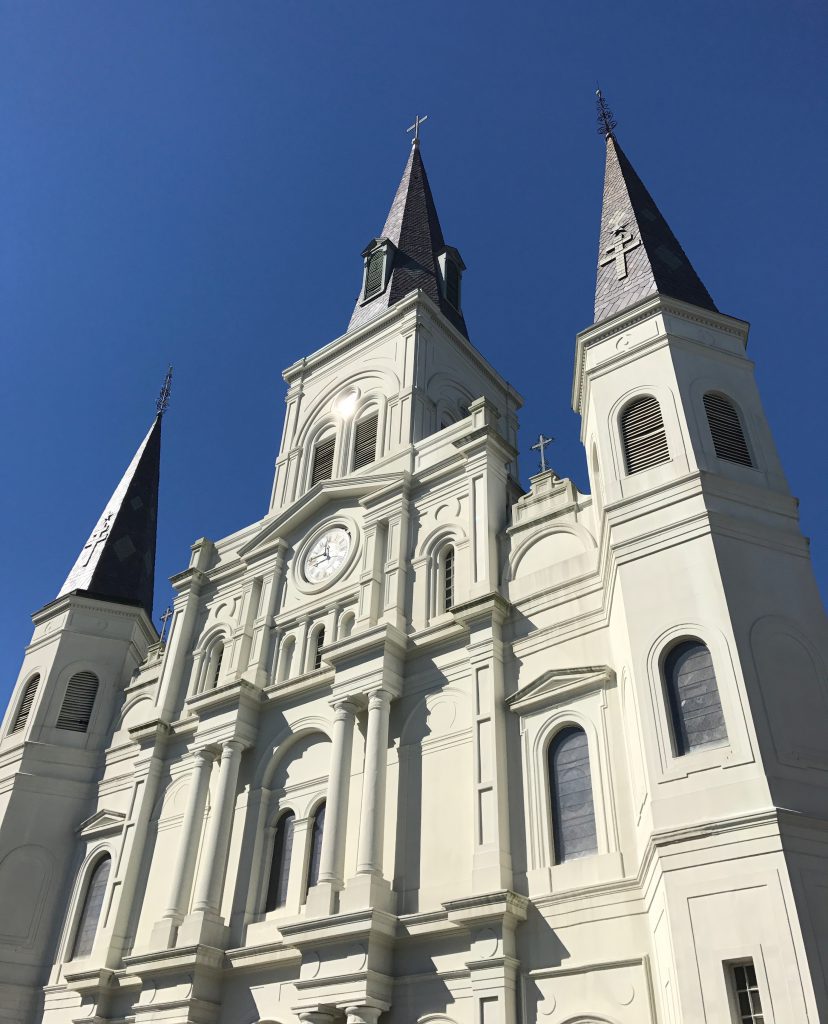 then we wandered around a bit more looking for a suitable place to eat with picky child eaters. while derek checked out some spots, we settled on a curb, to watch this amazing lady belt out some beautiful music.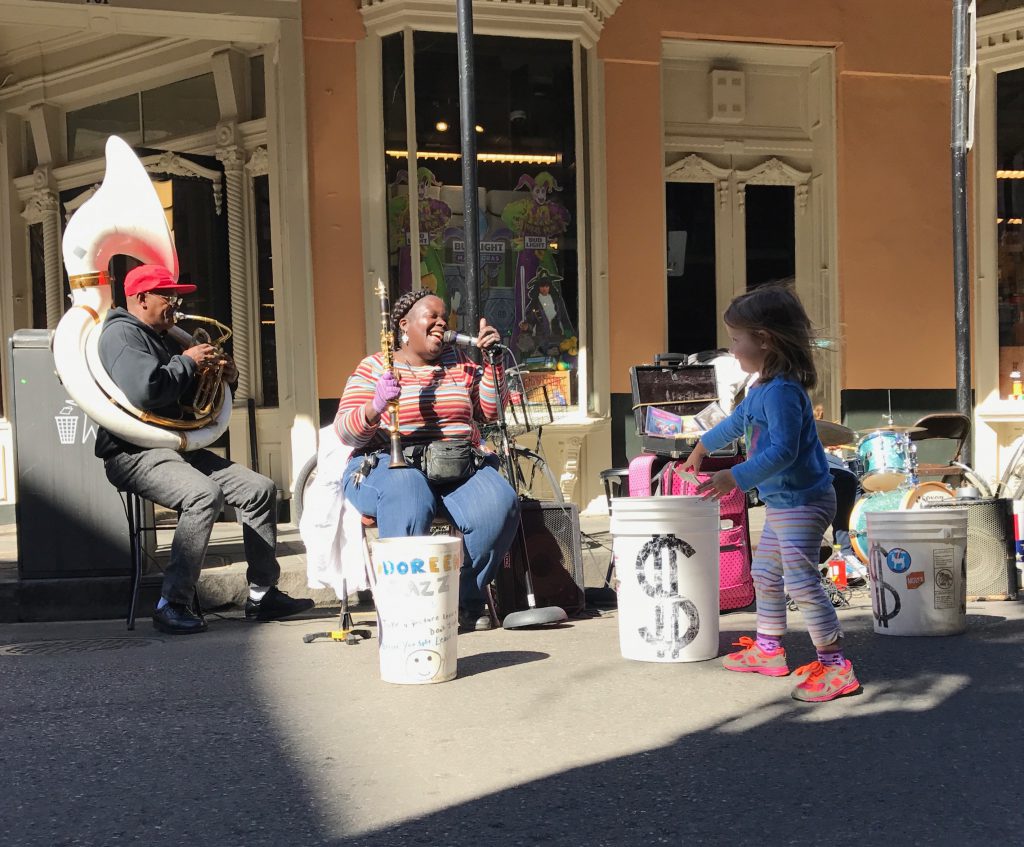 our search for lunch landed us at this very disappointing location. the food was expensive, considering it's quality, the music was blasting and it shared a space with a flashing frozen adult beverage bar. whatevs. we ate.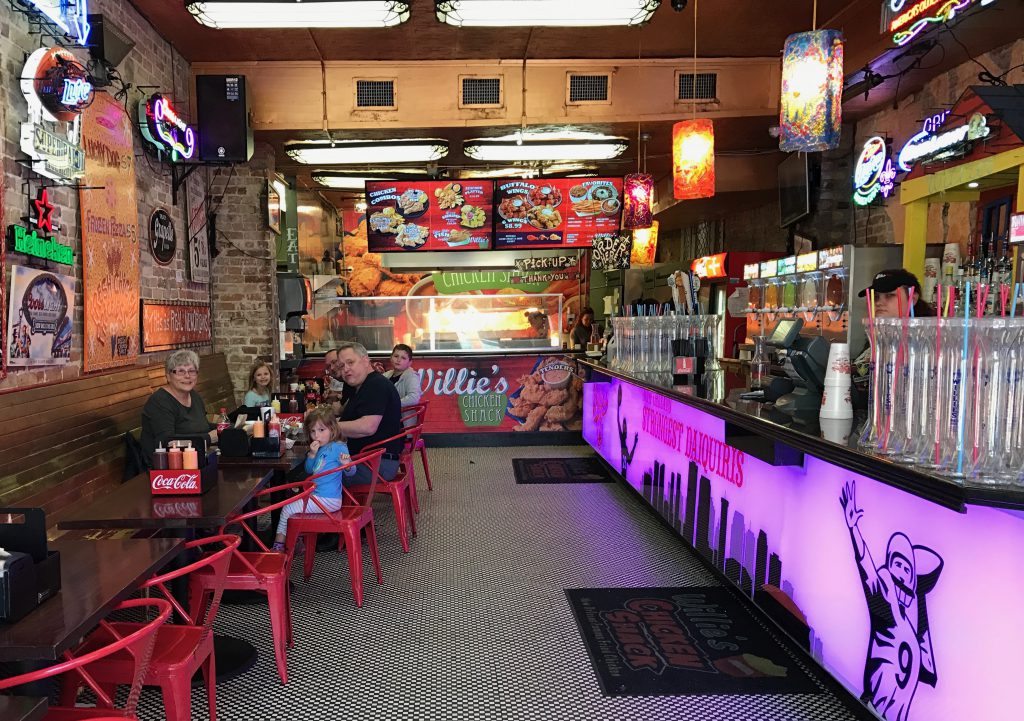 oh. did i mention it was on bourbon street? outside was pretty nasty. this was the most amount of time we would end up spending on bourbon street.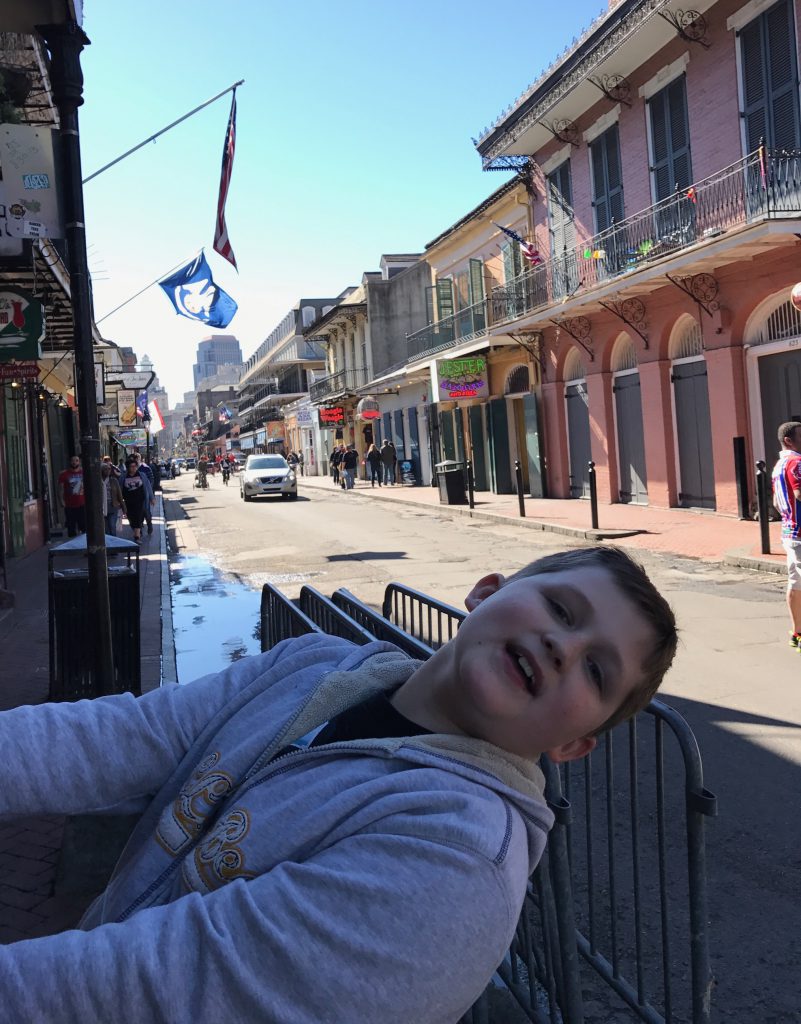 after this first bit of french quarter adventure, we headed to the hotel to settle in. we were in a different unit that derek's parents but on the same floor and the place was small and open so we could leave our doors open and the kids could roam back and forth. there was also a little balcony sitting area where we spent a lot of time hanging out and listening to the sounds of frenchmen street.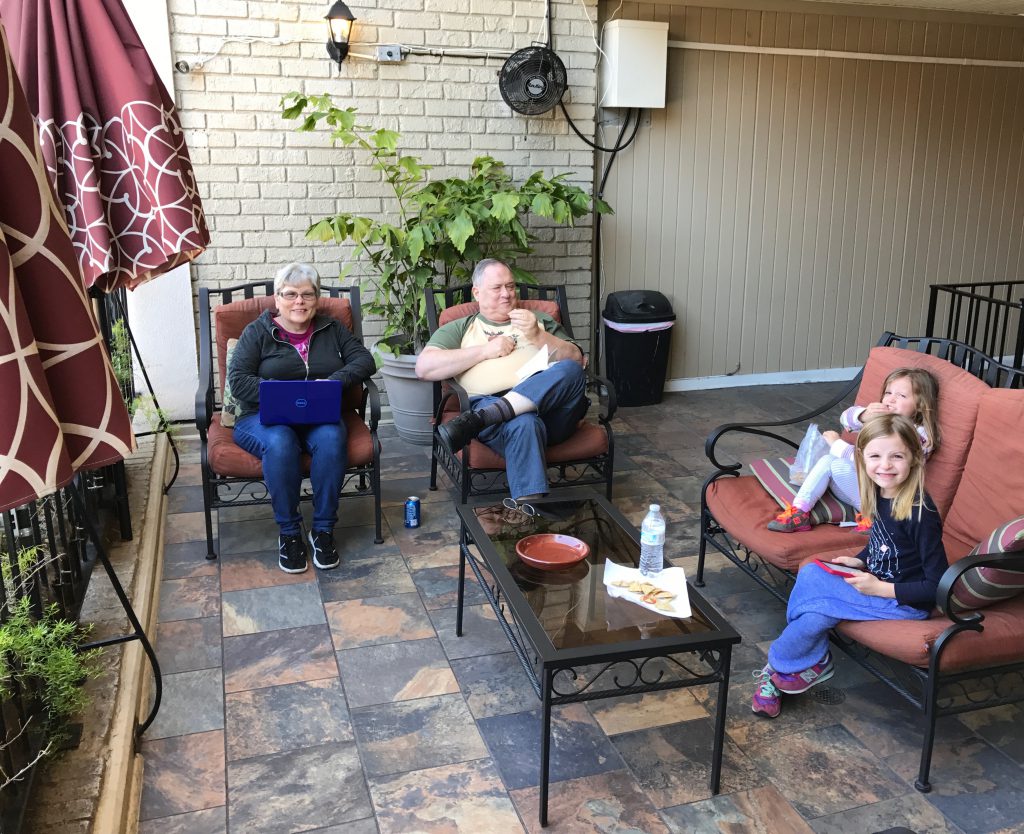 for dinner, we picked up a few takeout items from various establishments. i went with the gyro platter from a place across the street from the hotel. it was so much food. and pretty tasty.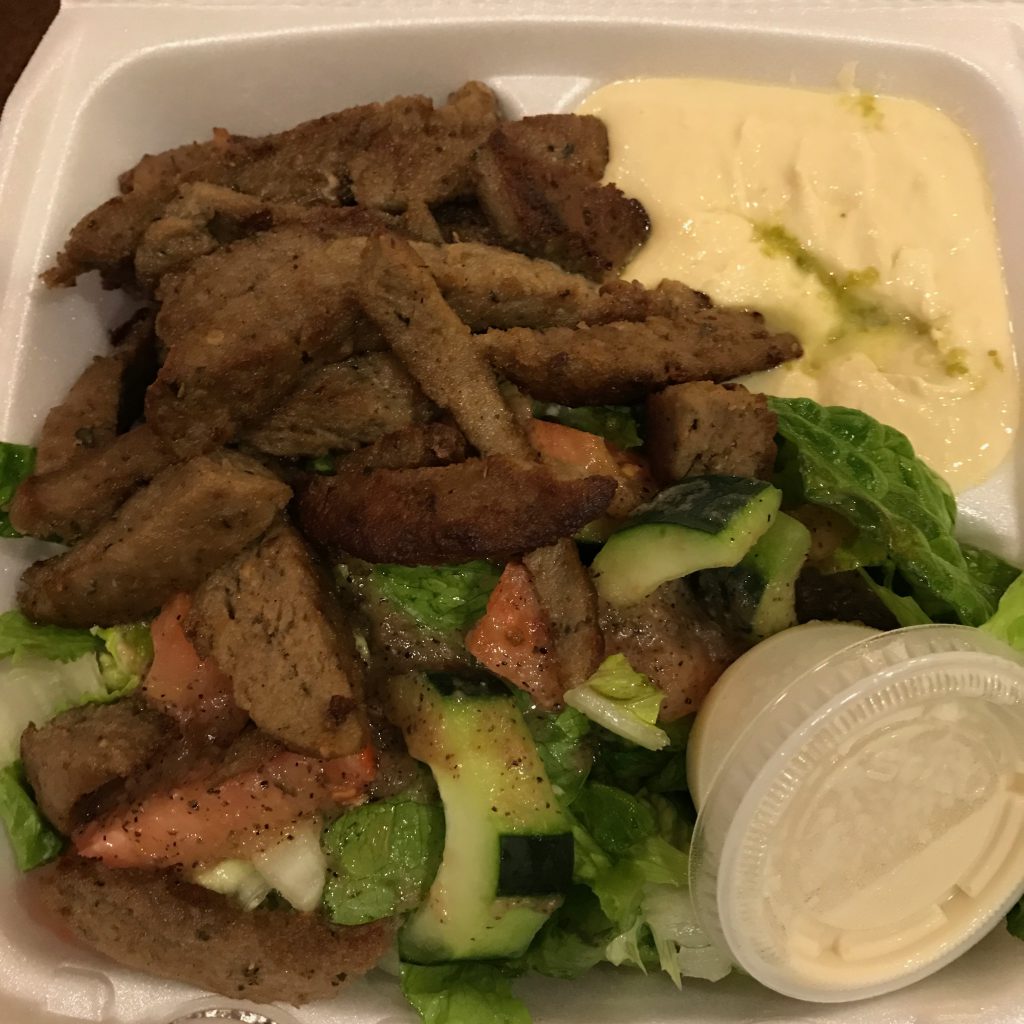 the problem, we had discovered, is there's quite a markup on all the little grocery shops around the french quarter. and we didn't want to end up eating out for 15 meals, so the next morning, derek and i located a walmart, and went on a grocery run. that's where i discovered that in new orleans, you can buy giant jugs of hard liquor in walmart.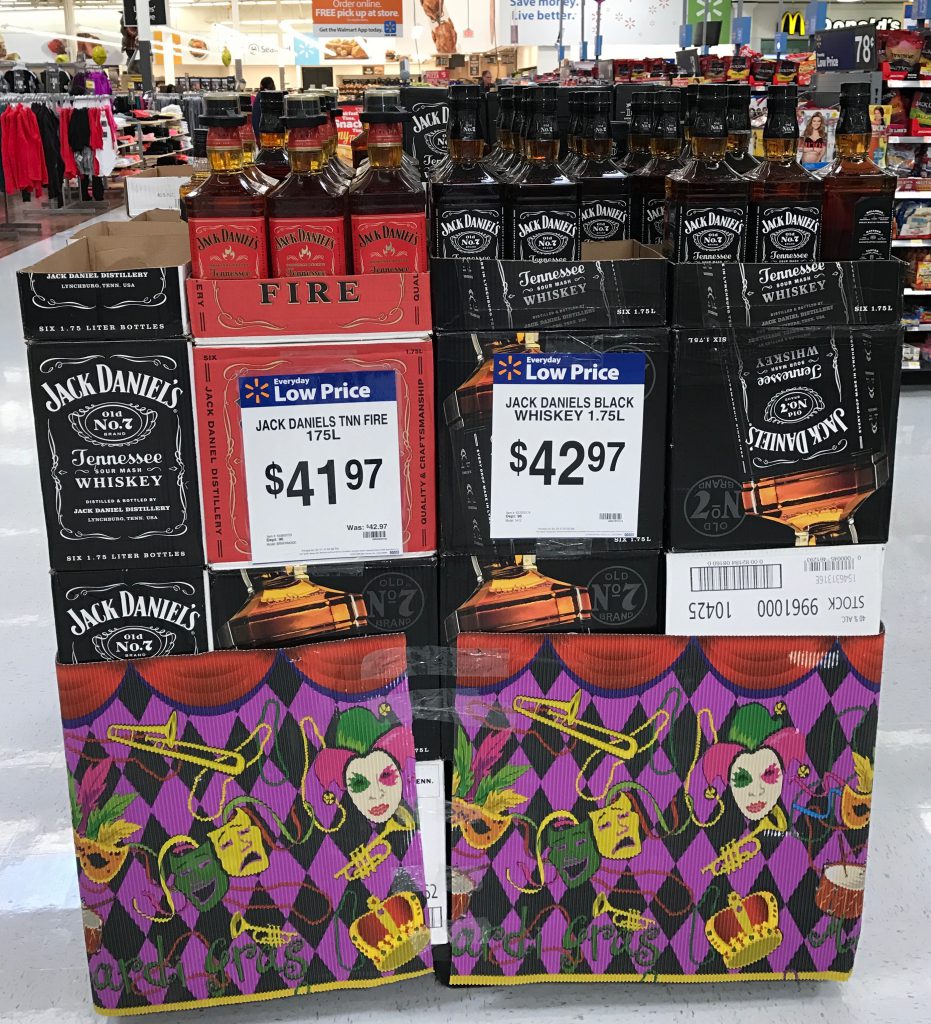 on the way back, while stuck in traffic, i noticed this guy peeking over a hedge. so, obviously i snapped a picture. i have no idea what it was.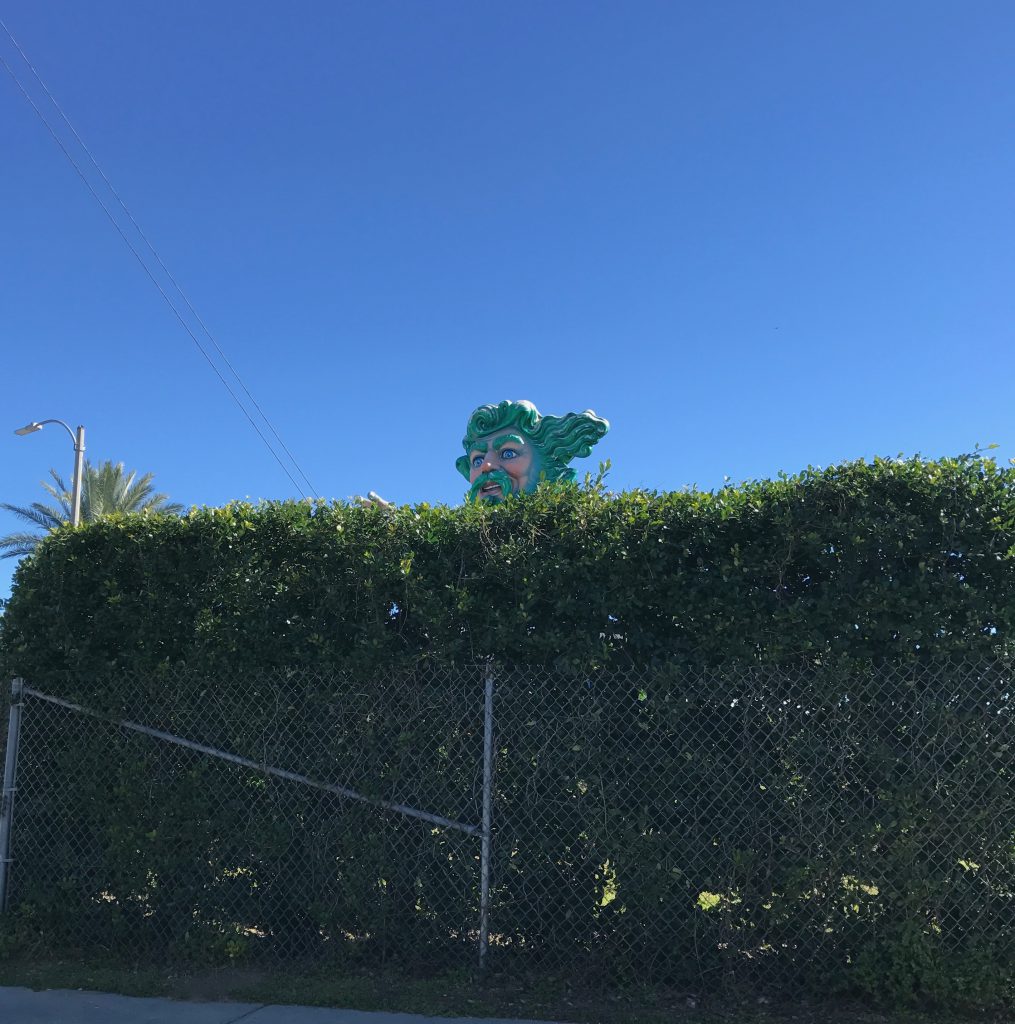 the next day, we had a scheduled trip on the "creole queen", a riverboat that took us down the mississippi to the chalmette battlefield. it was a little beyond walking distance for the whole clan, so we took a streetcar to the port. the girls.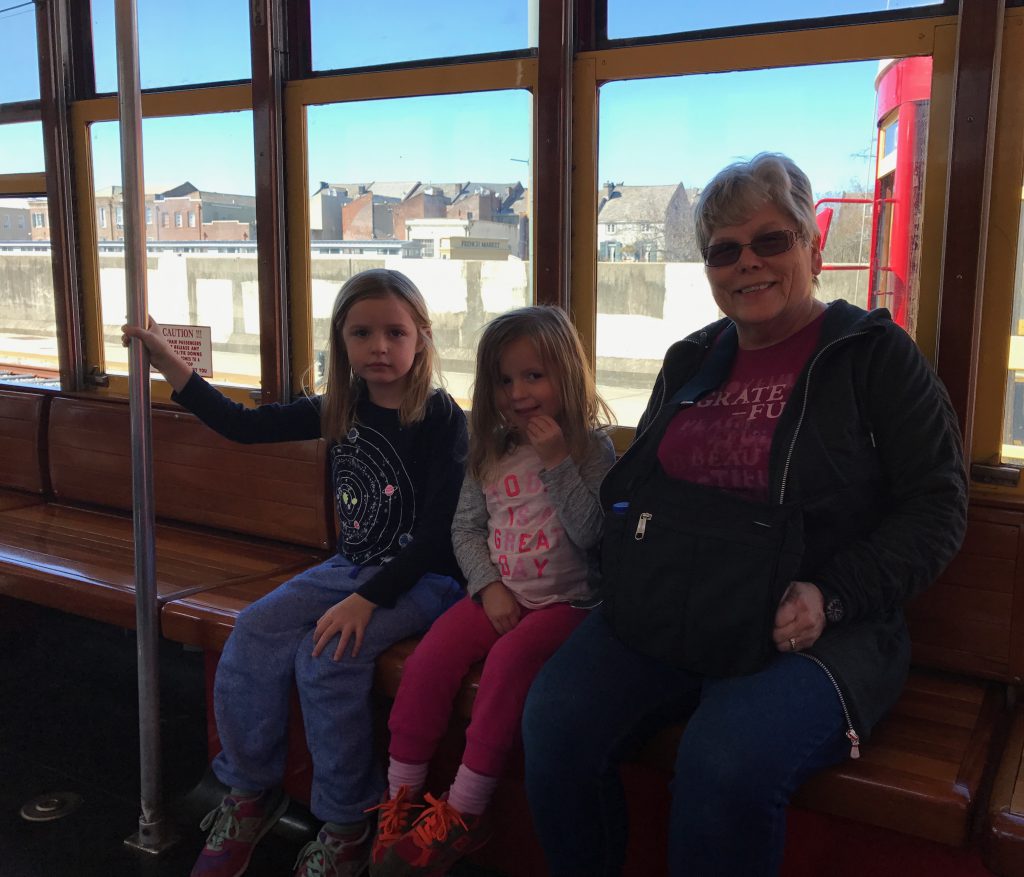 and the boys…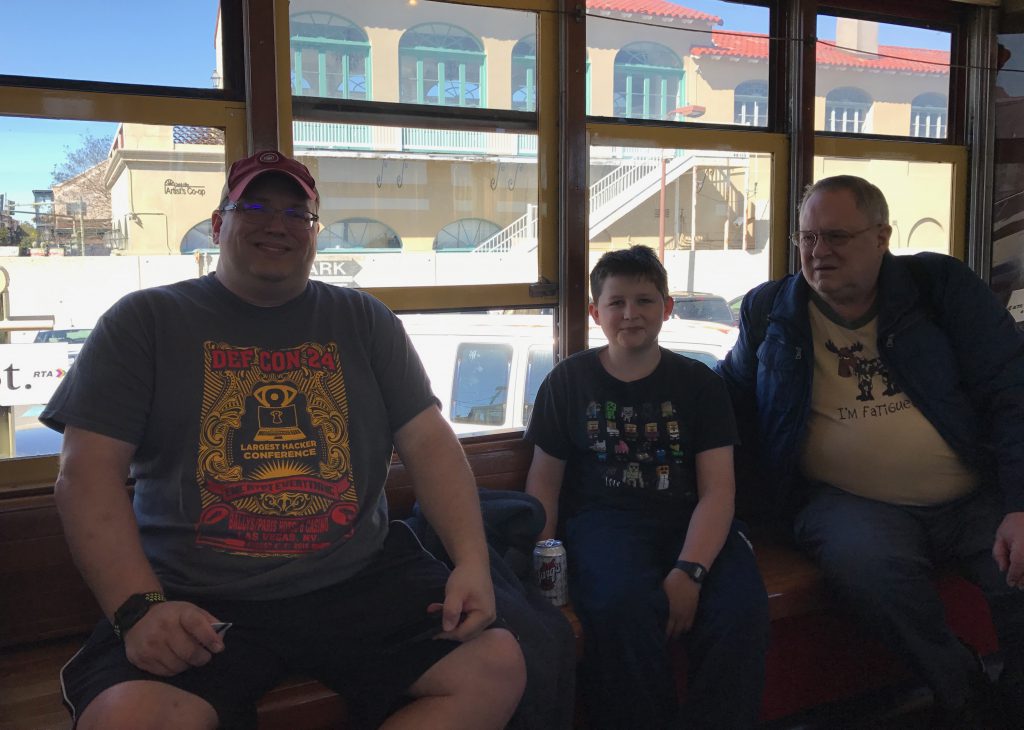 when we got off the streetcar, we had to wait for a mega long train to finish passing, so we could cross the tracks over to the boat. our local train enthusiast didn't mind.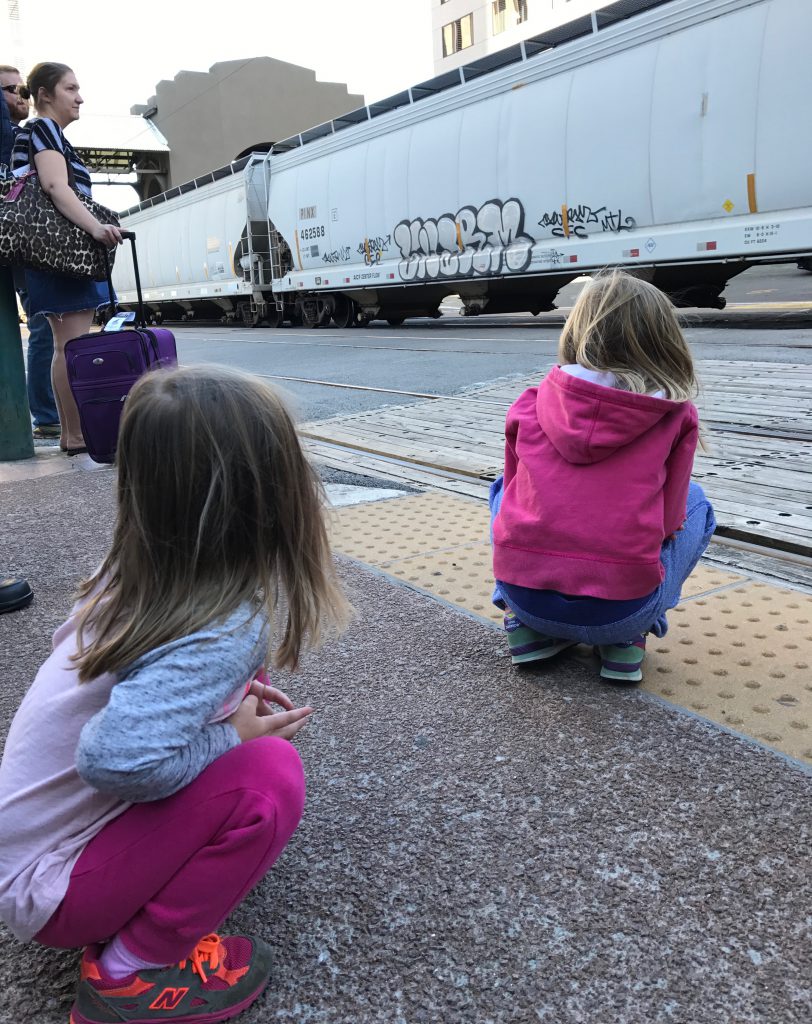 the creole queen.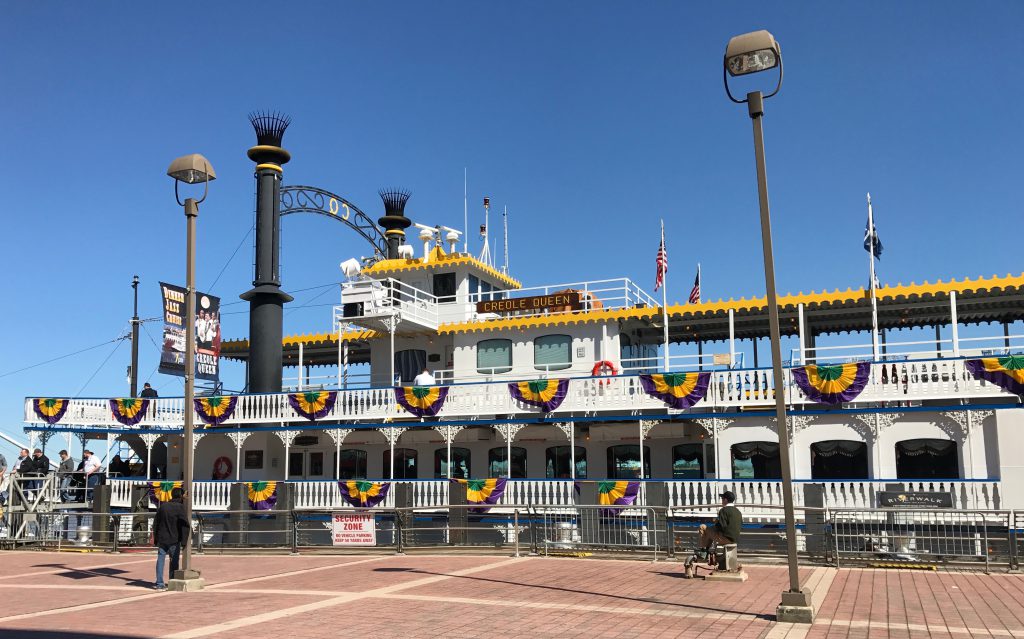 once aboard and seated, the older lidkids killed time watching derek play clash of clans.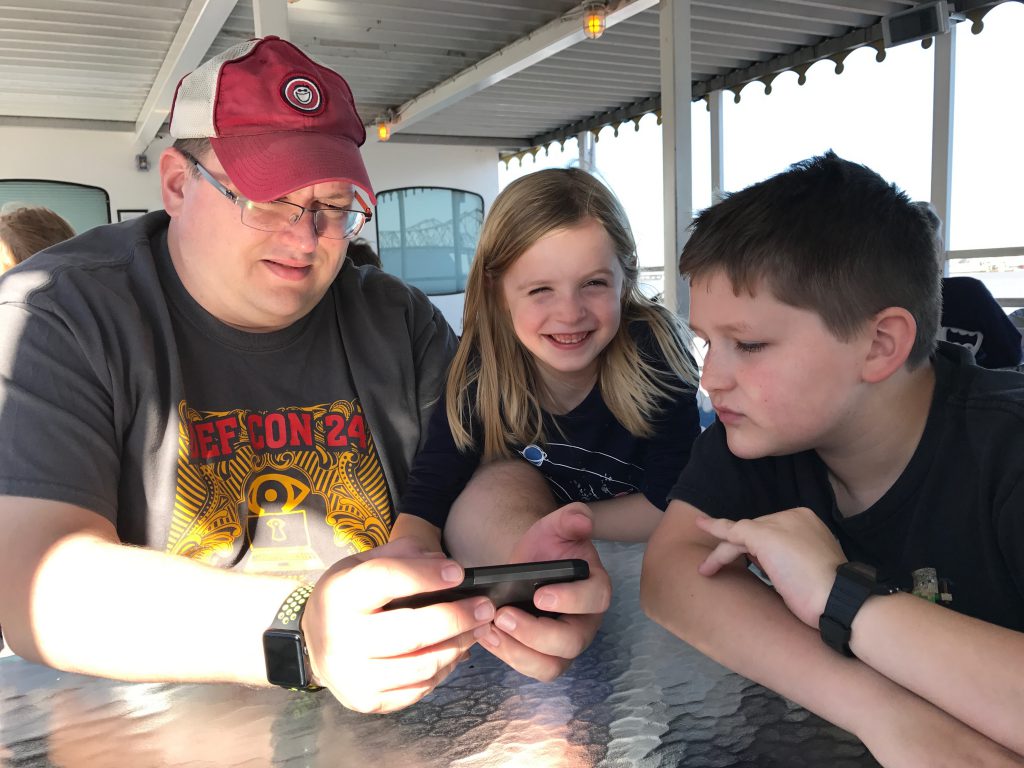 and then we were off… slow and steady down the river.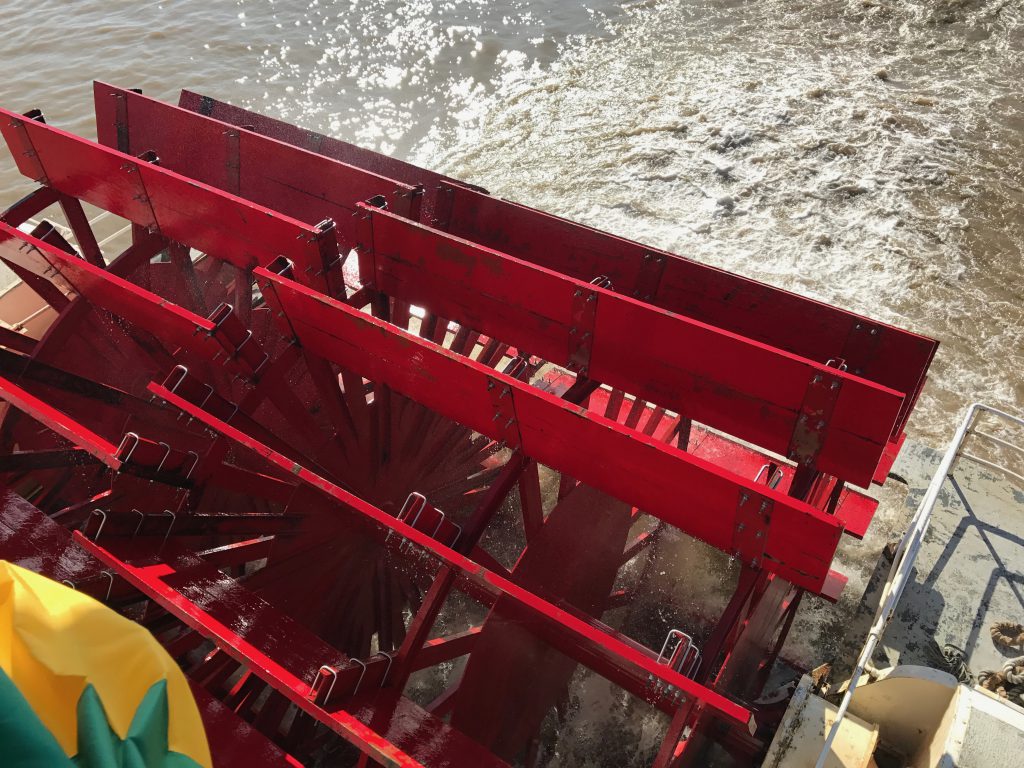 french quarter view from the river.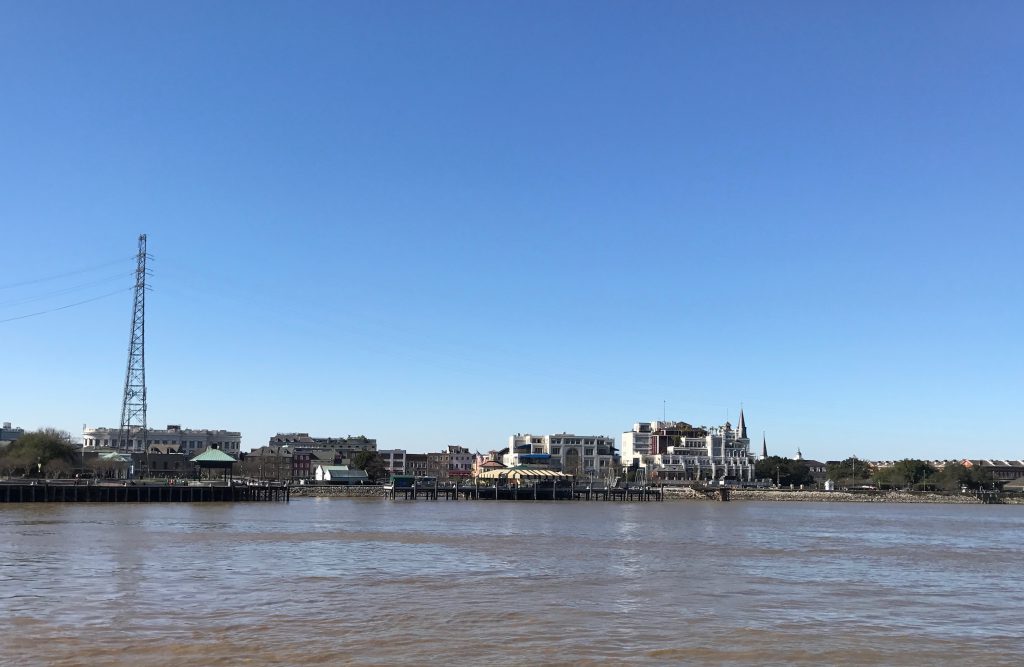 saint louis cathedral from the river.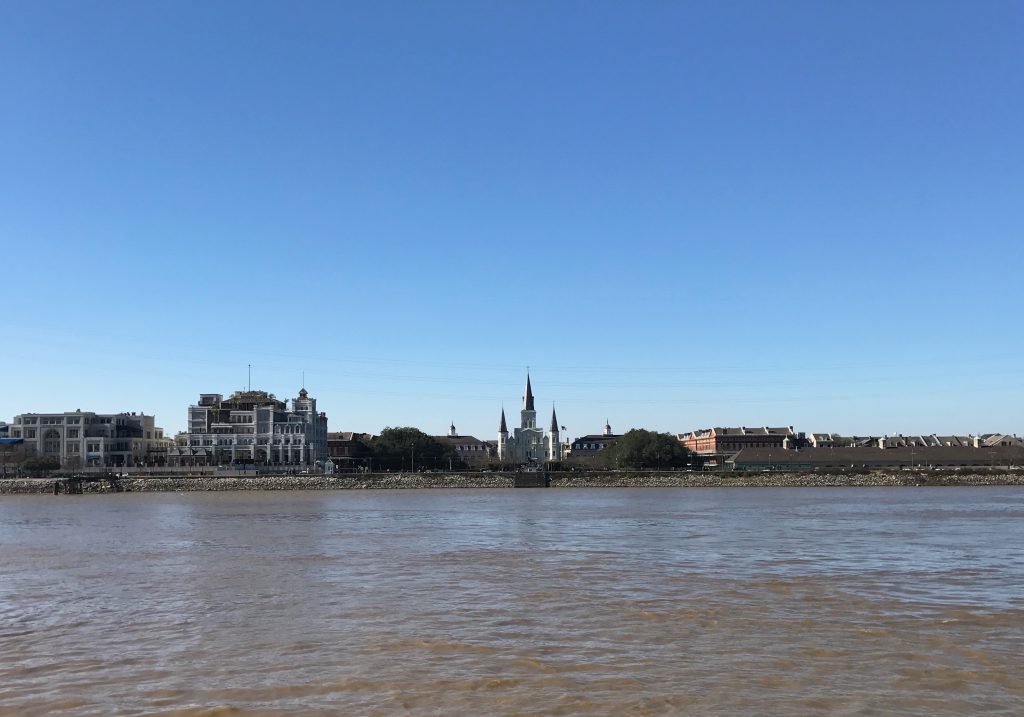 giant rapid response ships. interesting fact. these suckers were on the other side of the world, helping with the tsunami relief when hurricane katrina hit. blerg.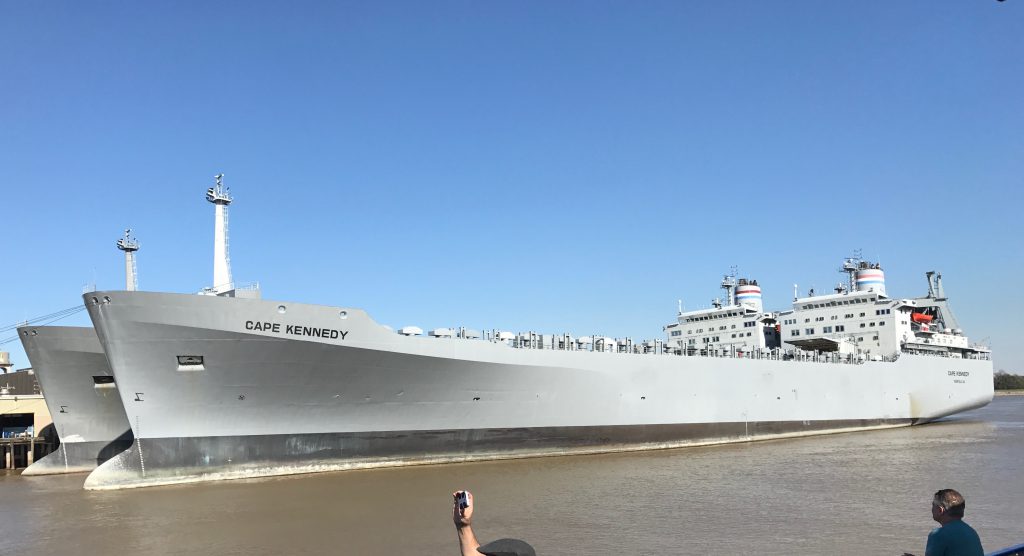 the domino sugar factory. some crazy amount of the world's sugar is produced here. we got to see a crane scooping out raw sugar and loading it into the hopper.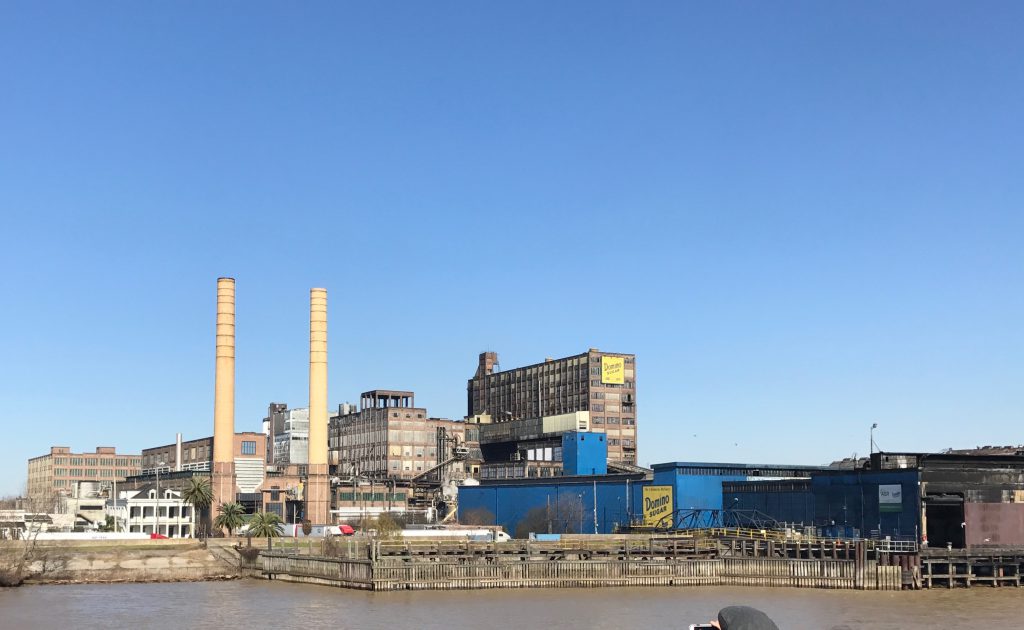 finally, we arrived at the chalmette battlefield, part of the jean lafitte national historic park.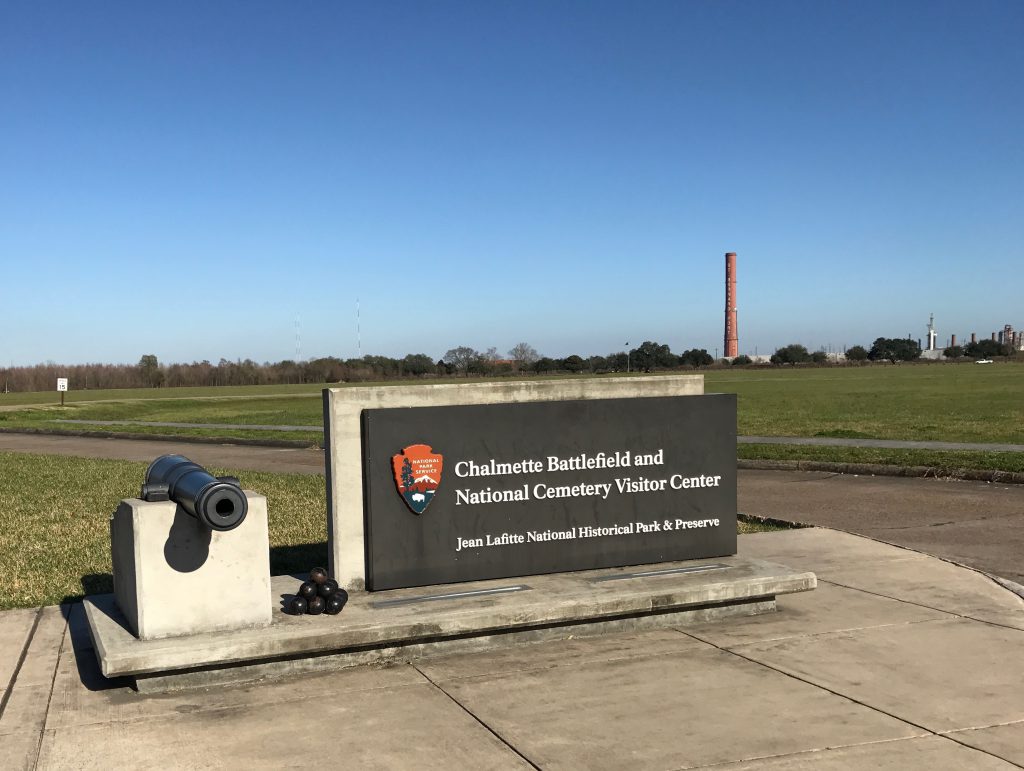 there was a ranger, giving a little talk about the history of the battlefield. the thing i liked the most was that she didn't leave off any of the "ugly" history. around new orleans, andrew jackson is hailed as the great unifier, bringing together different races, nationalities and religions to fight (and win!) the battle of new orleans. but he also owned slaves. and was instrumental in the trail of tears. so, kind of not the best guy. we also learned about how, after the war, whoever owned the land, deeded it away to some free black families, who built a community. years later, when the national parks wanted to commemmorate the battle, they torn down the whole little village, so we could look at, well, a battlefield. anyhow, props to this ranger, for not whitewashing history…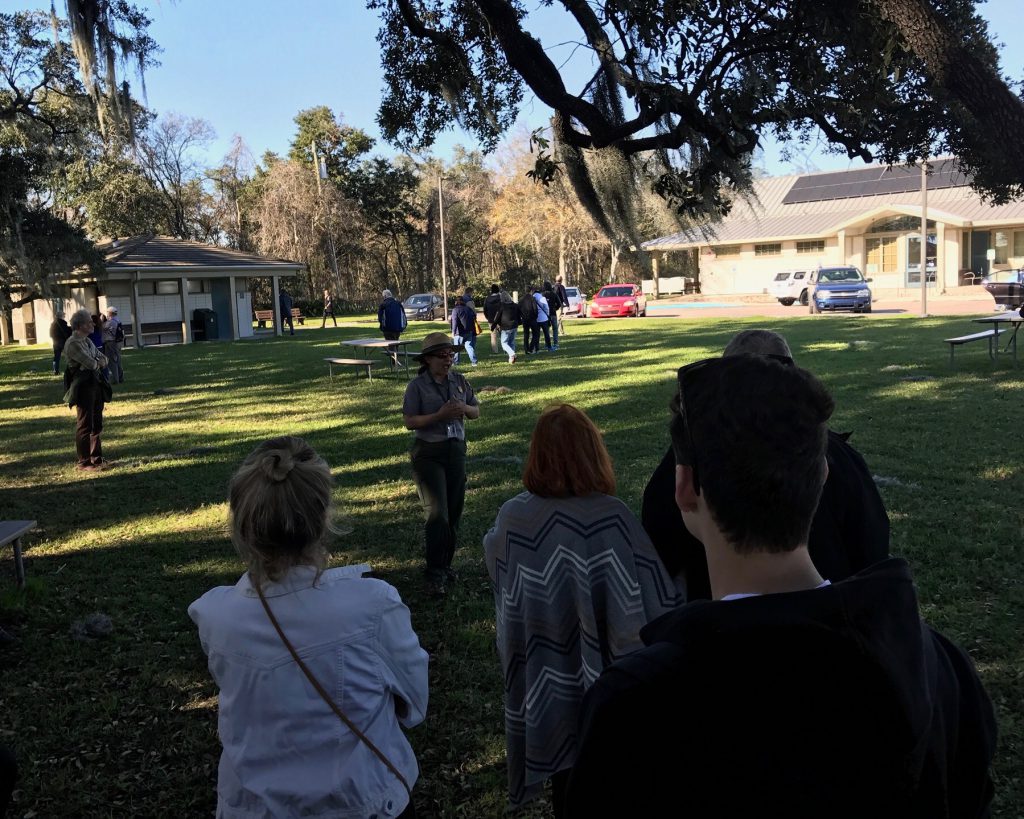 after we stamped our passports, picked up our junior ranger workbook, and checked out the gift shop, we walked around the grounds a bit. the chalmette monument.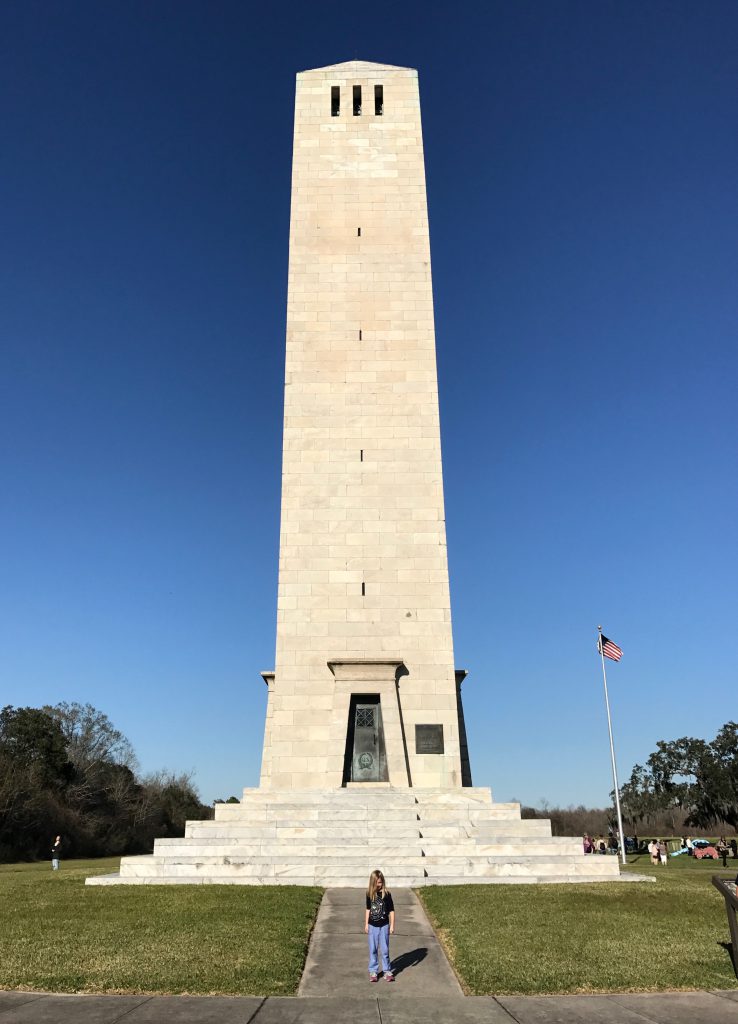 a very old tree that my kids thought was like the whomping willow in harry potter.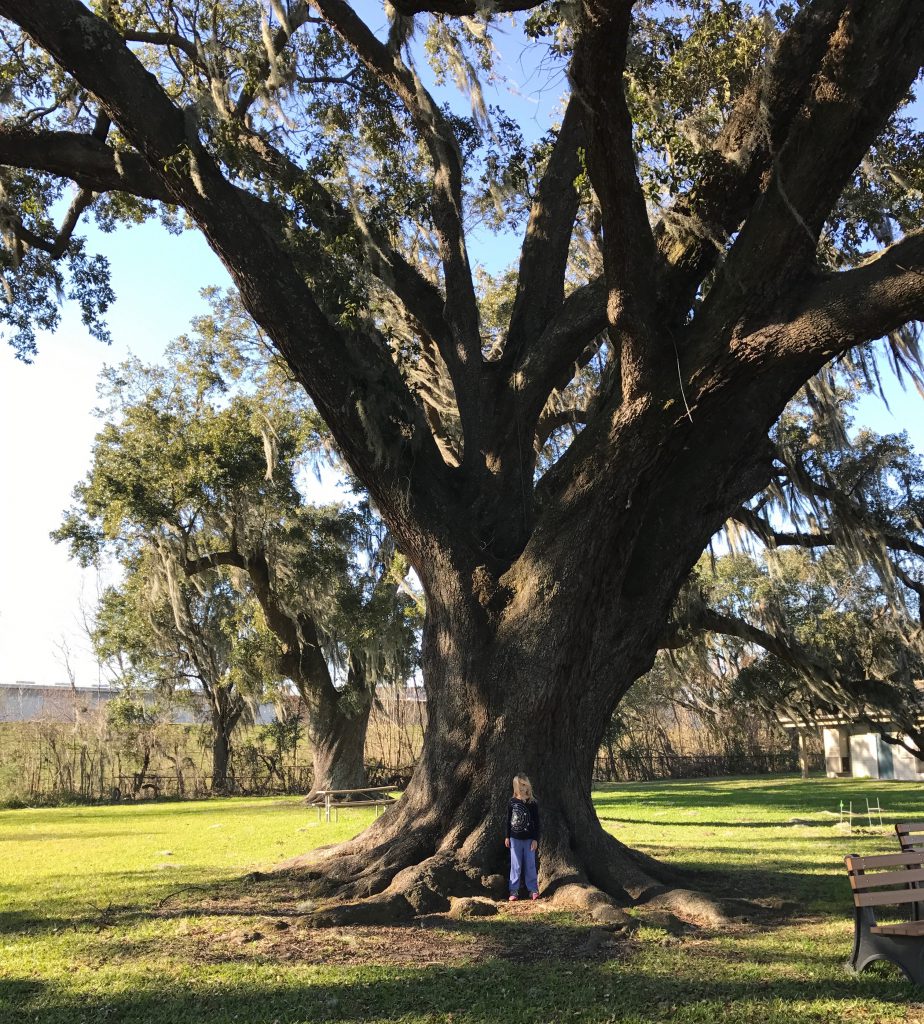 the riverboat horn sounded and we scurried back to the boat and to our seats. the ride back up the mississippi was decidedly longer, but that gave me and anna time to knock out her junior ranger workbook. and hazel fell asleep.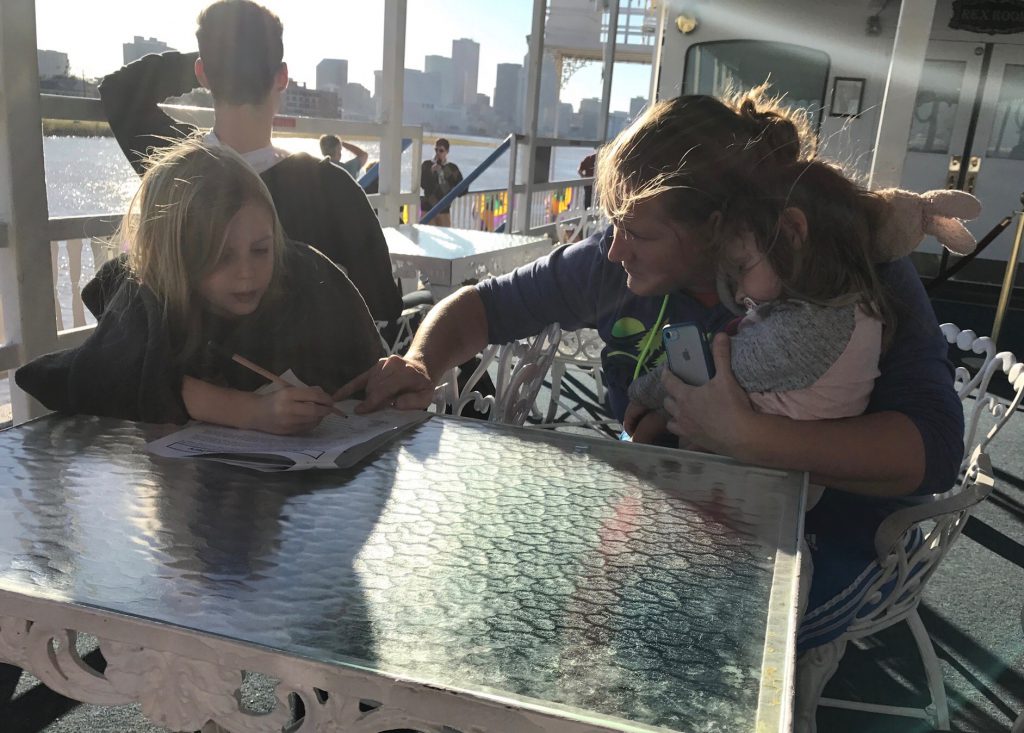 when we arrived back on shore, we stopped for a quick pic with this mardi gras jester fellow. isaac declined. hazel was still asleep. anna is always game for a good photo op.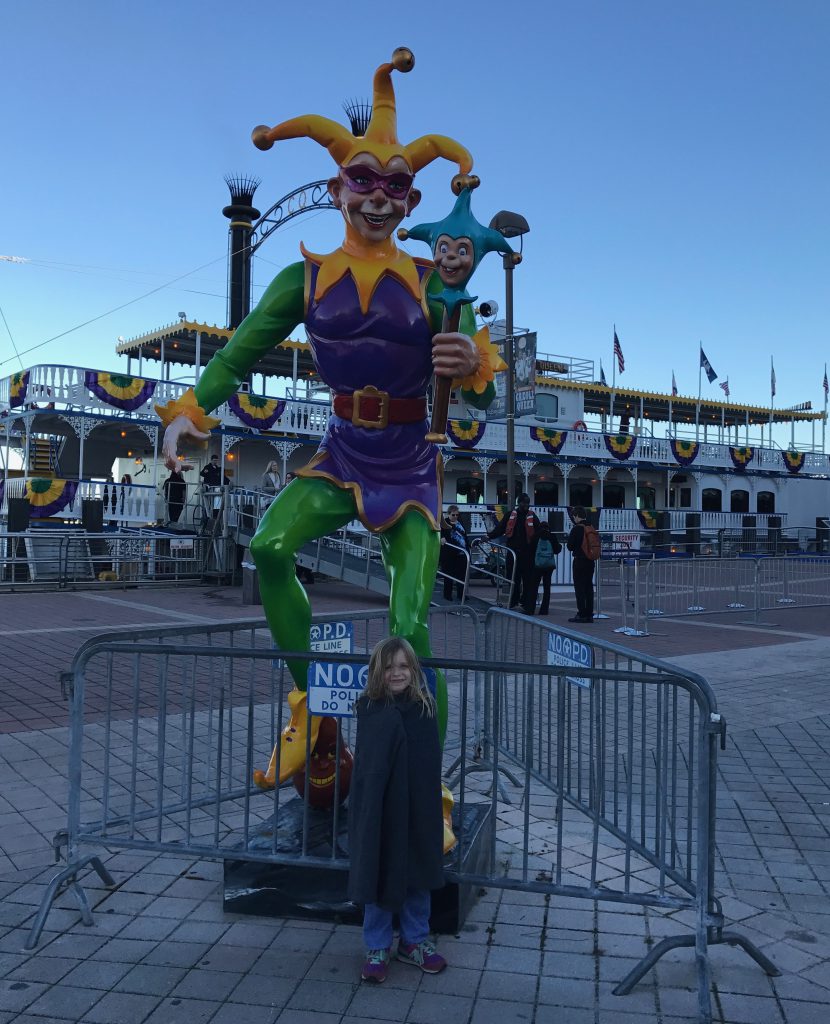 and then. the streetcar back home. 🙂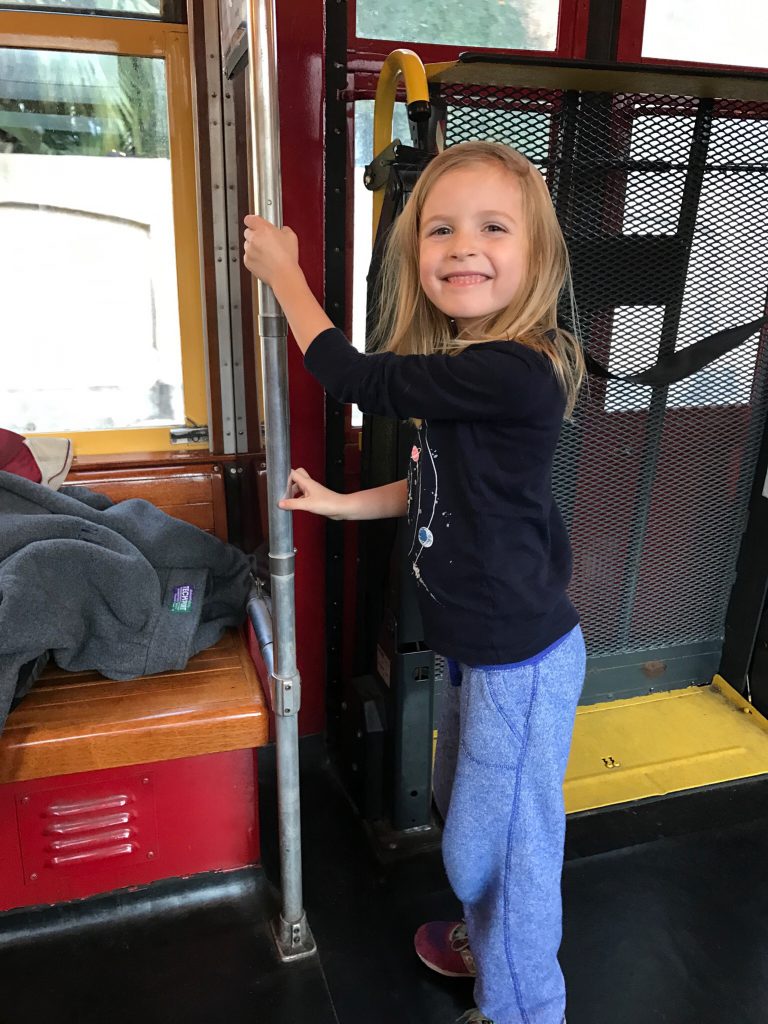 and.
i'll stop here. and start working on part two.