we have been in texas now for two weeks. we are in the middle of nowhere. and we have been so bored. except for the weekend, when we went to austin.
let me take you back to when we were still in louisiana. we were only there for one non-new orleans day and it was pretty low key. on our travel day, i stopped by the capitol building in baton rouge to check off another on our list. the kids weren't super excited about it, so we snapped a quick pic and got out of there.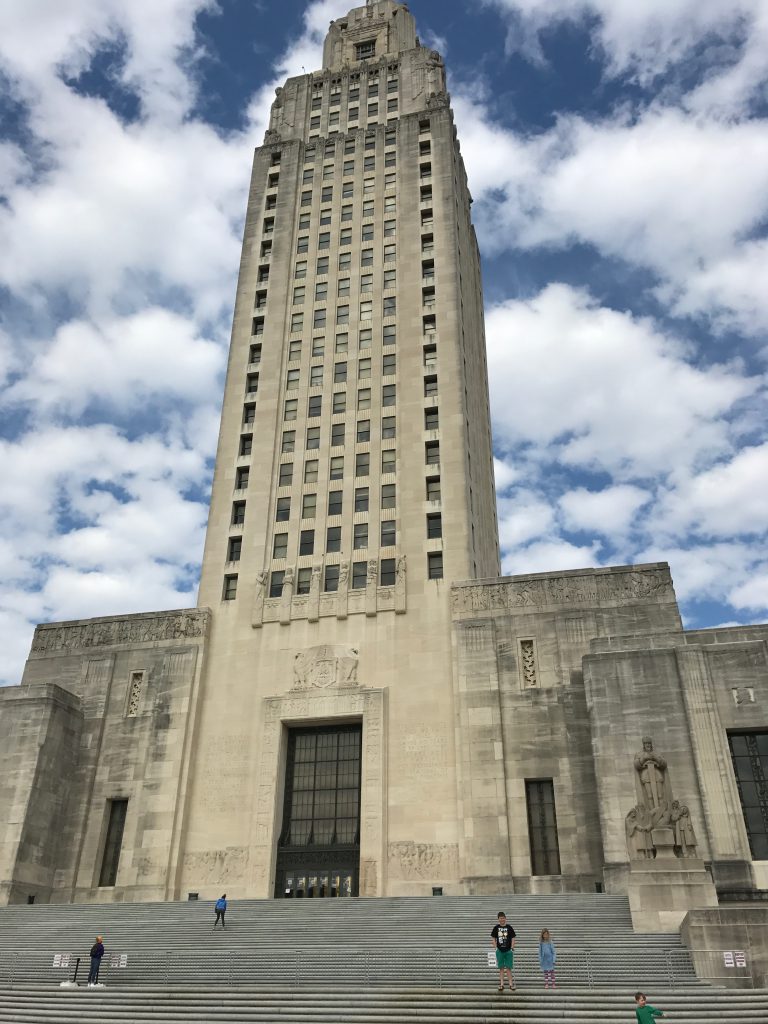 we haven't left the camper much, except to make grocery runs. so this post is about to be filled with grainy, poorly lit pictures of the inside the camper.
anna showcased her artistic skills and her us geography knowledge by filling in a bunch of our dry erase map. she knows a lot more than i thought she did.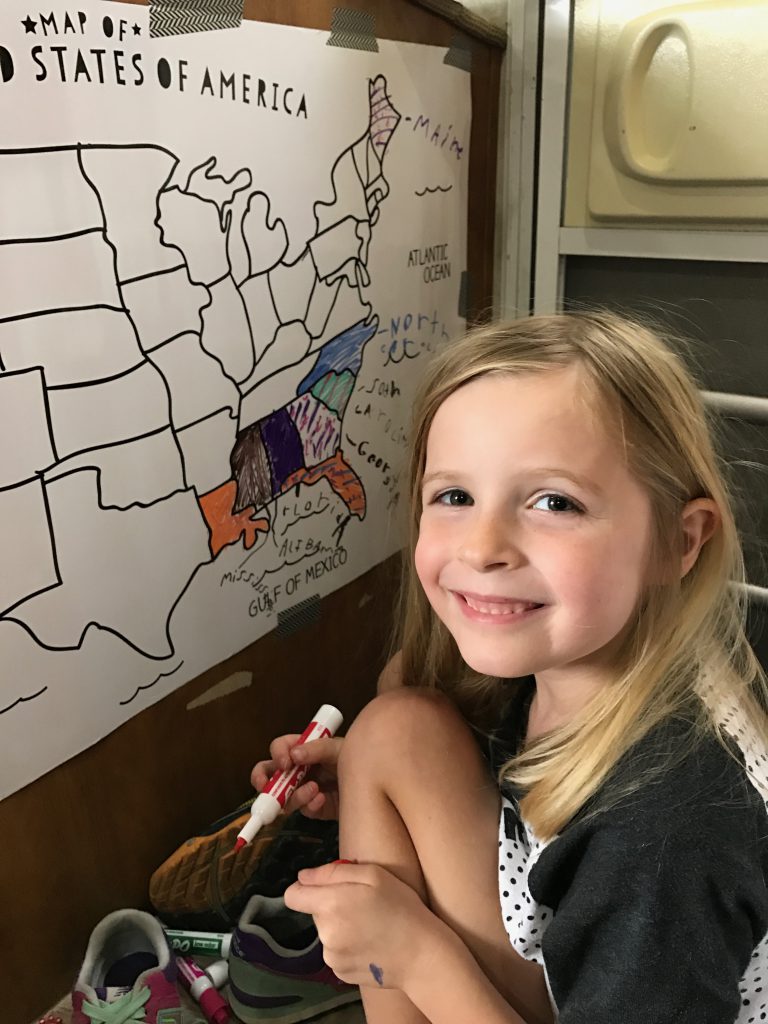 she's also been mass producing art. it's fun to watch her style and skills change as she gets older. note: toes.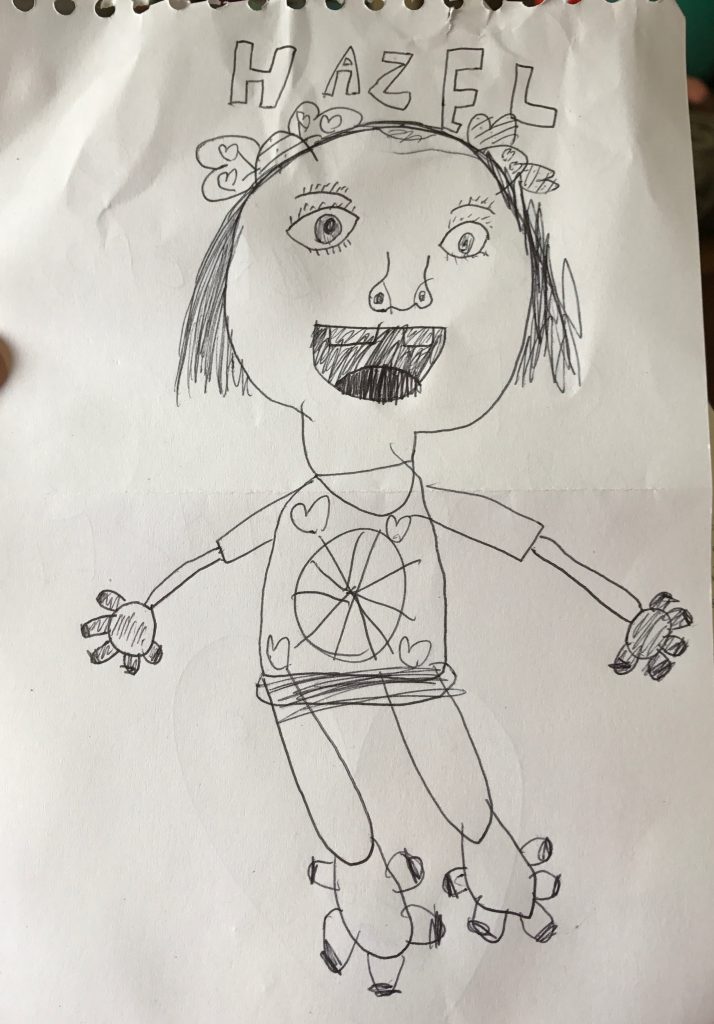 baby robot.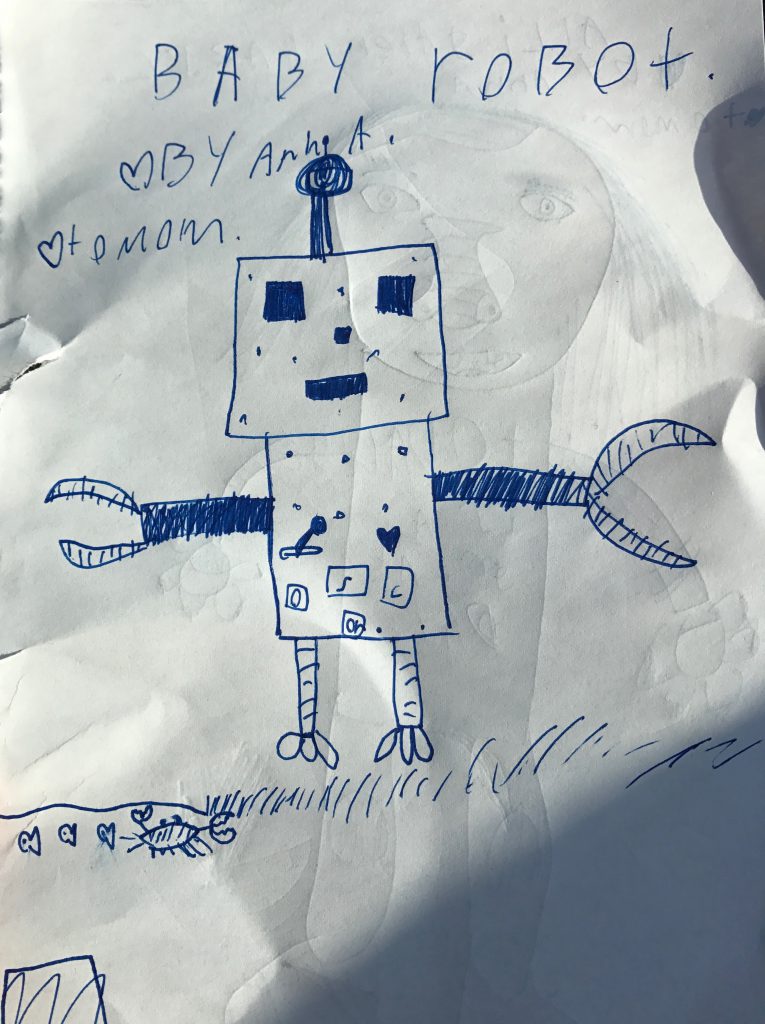 alligator hazel. i don't know.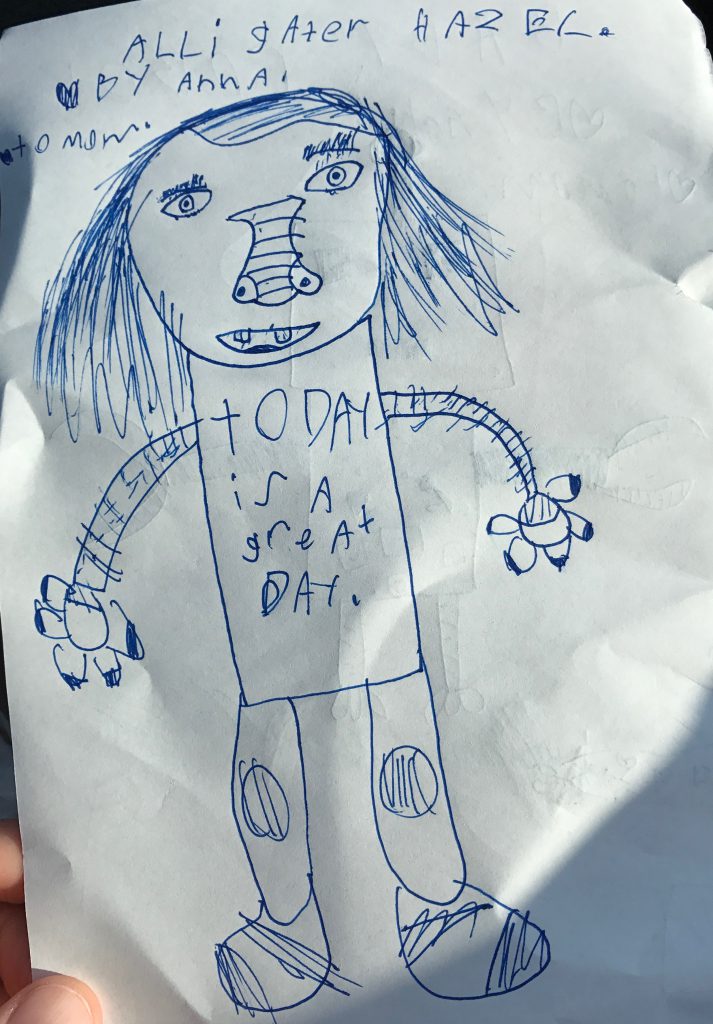 on our first day in columbus, we scoured the internet for things to do and derek found the "quirky country market". it was definitely quirky. it's totally off the grid. they collect rain water and use and store solar power. it was stocked with the most random assortment of novelty items, overstocks, crafts and toys that you can imagine. and outside, there was a sculpture garden. it was all just definitely weird.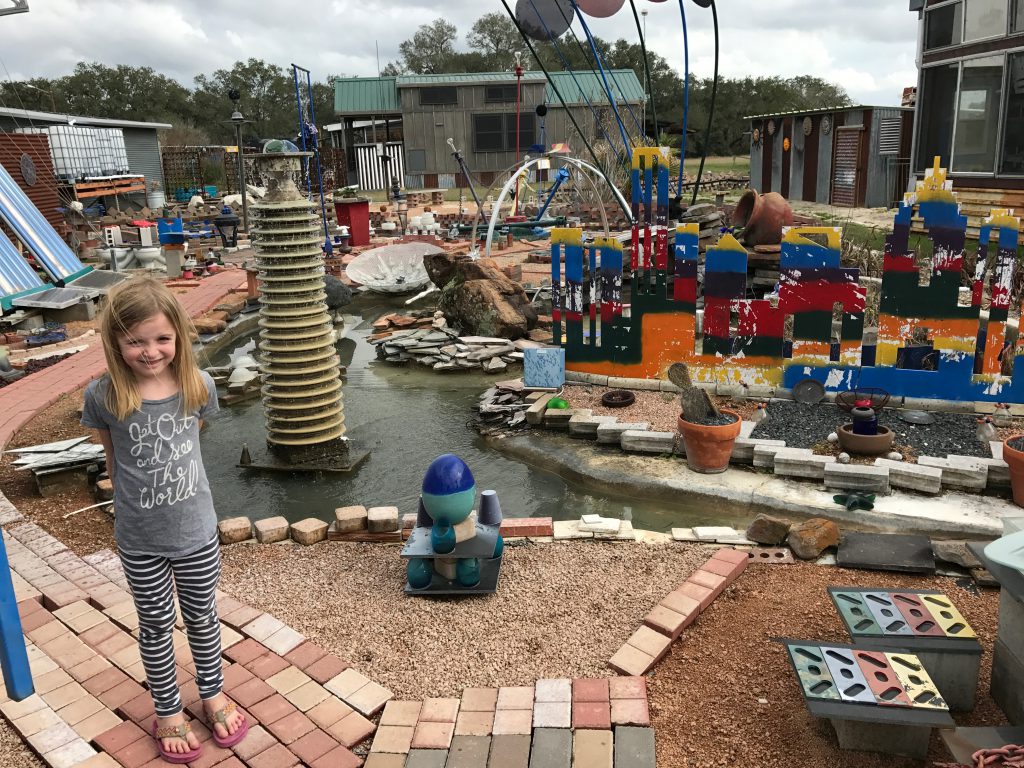 our first day was also super bowl sunday. i didn't even realize that we drove through the city that the big game was being held in the day before, when we passed through houston. we stocked up on junk food and some beer and settled in. we were streaming the game and had intermittent outages. when the score was 28-9, the connection was lost and when it came back, the score was 28-20. you know what happened next.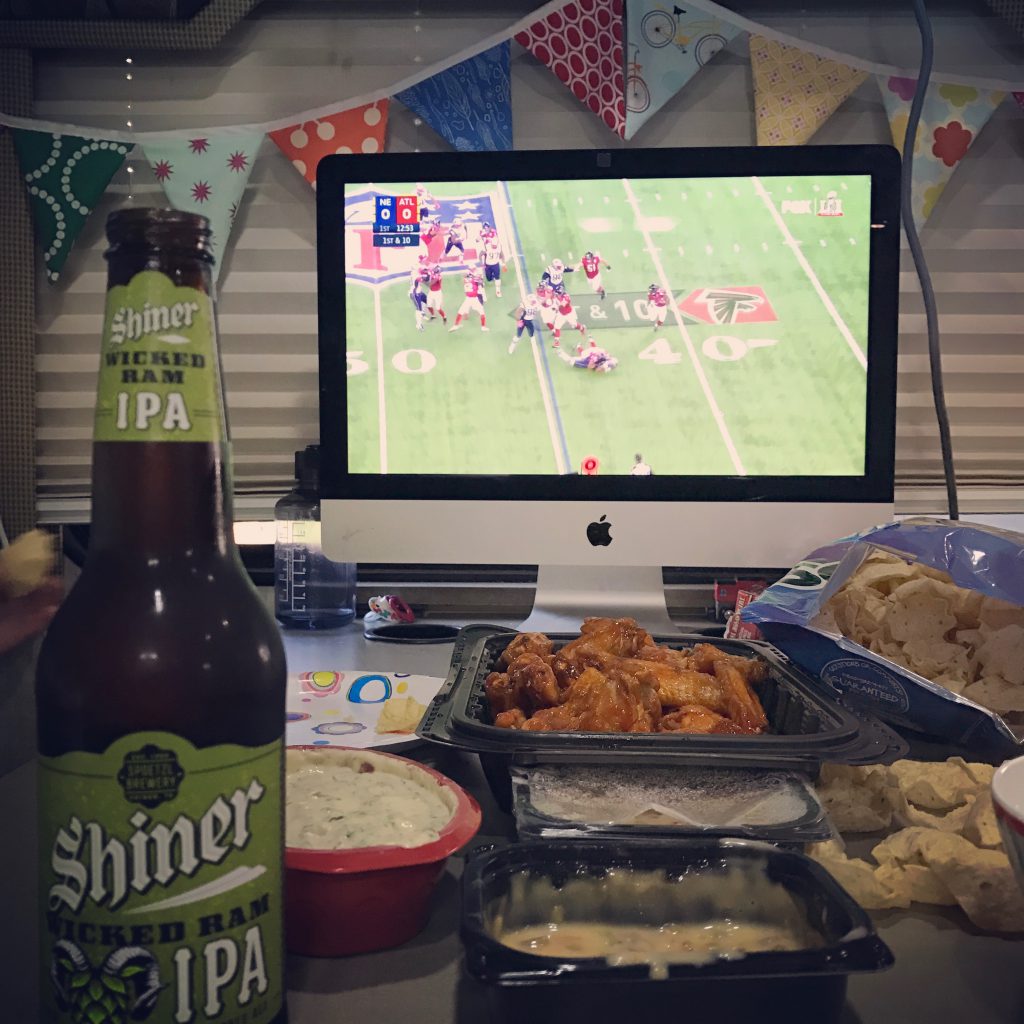 there has been a lot of play-doh time. mostly hazel, but the kids join in occasionally.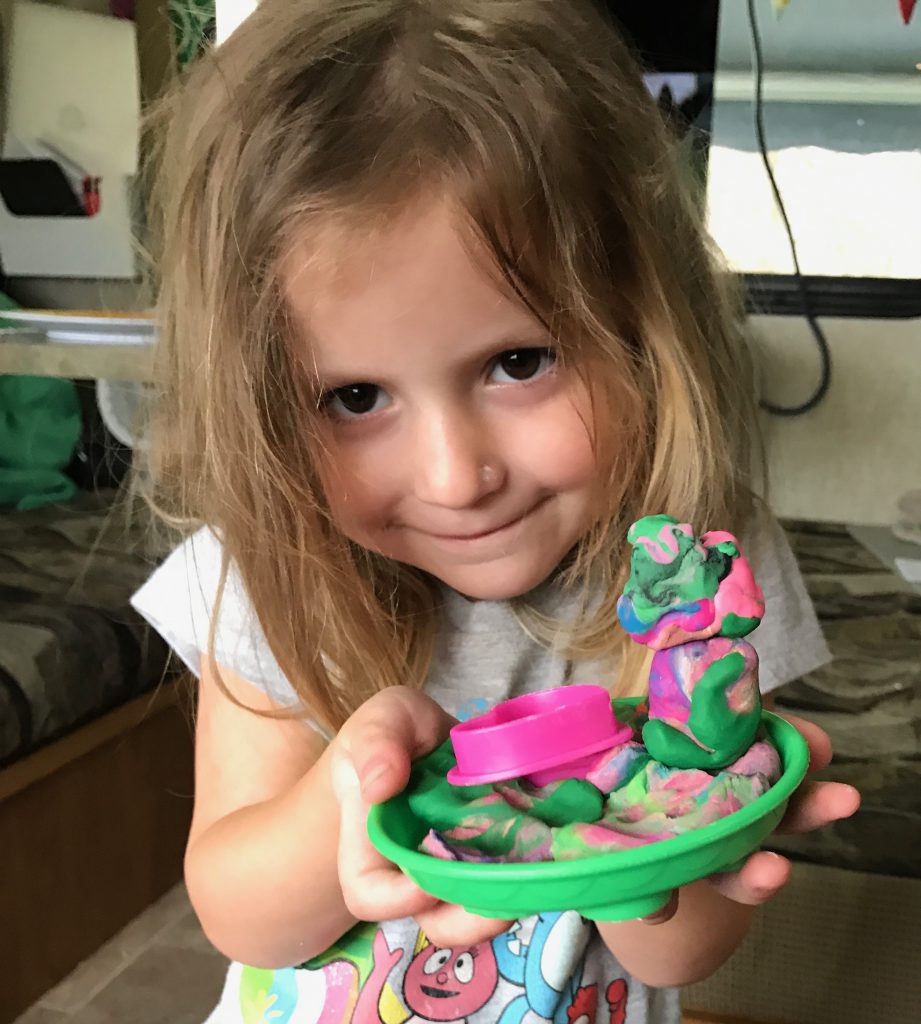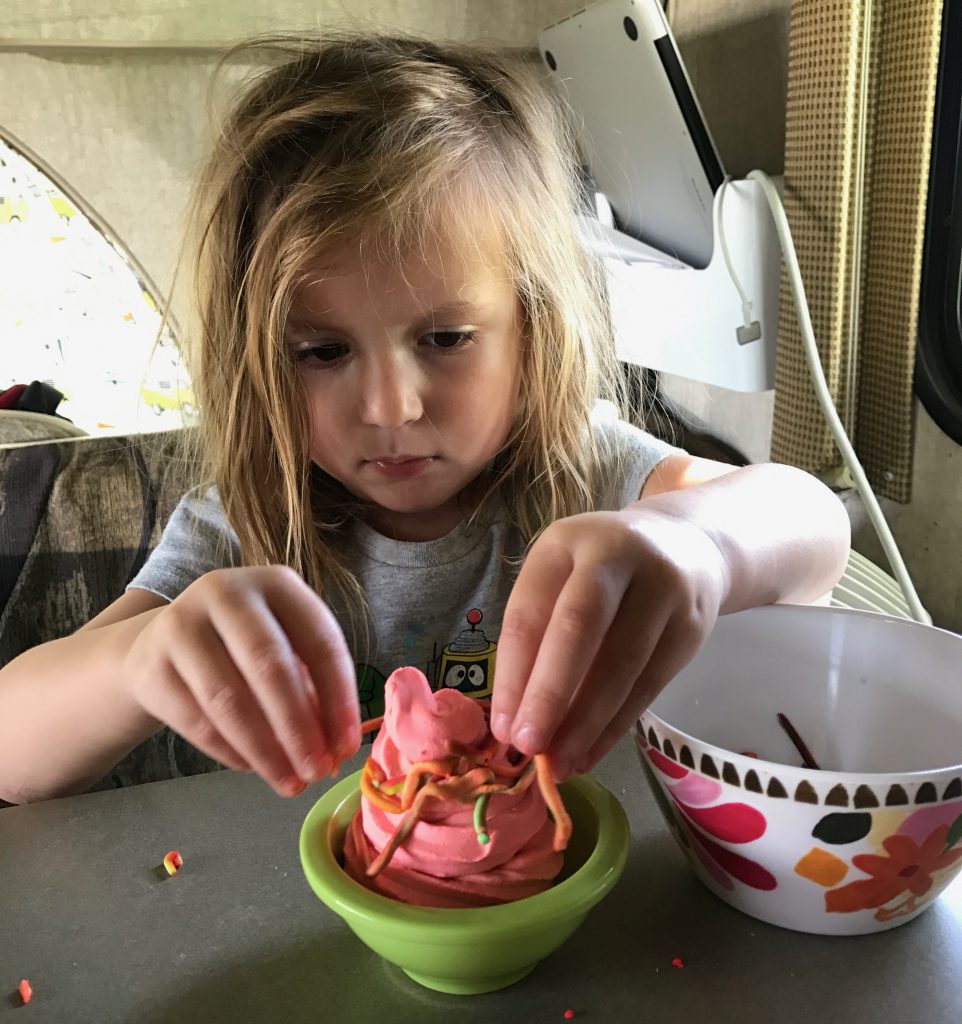 we have tried to get a little more consistent with school. but i'm not about to interrupt happy playing or lego time or art time or the day they made paper costumes for all of their stuffed animals just to learn about long division or prepositional phrases.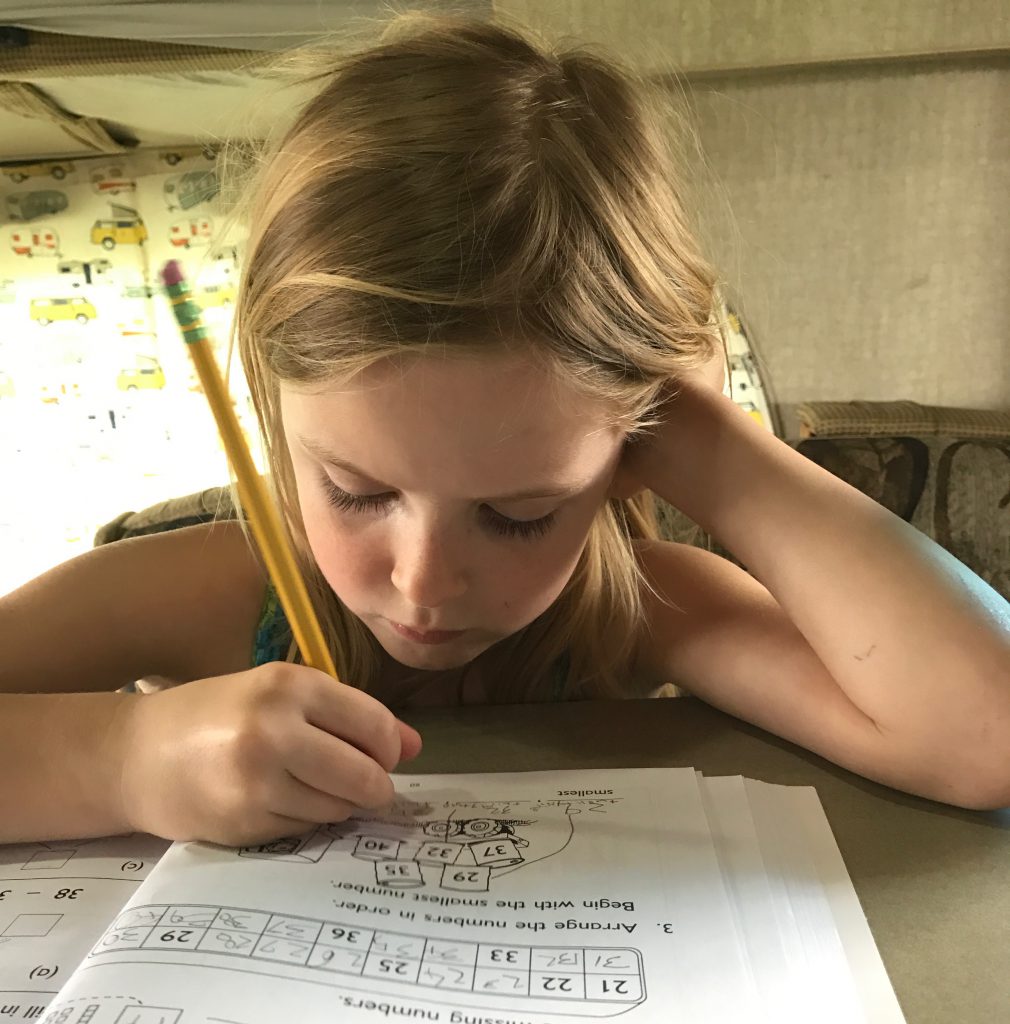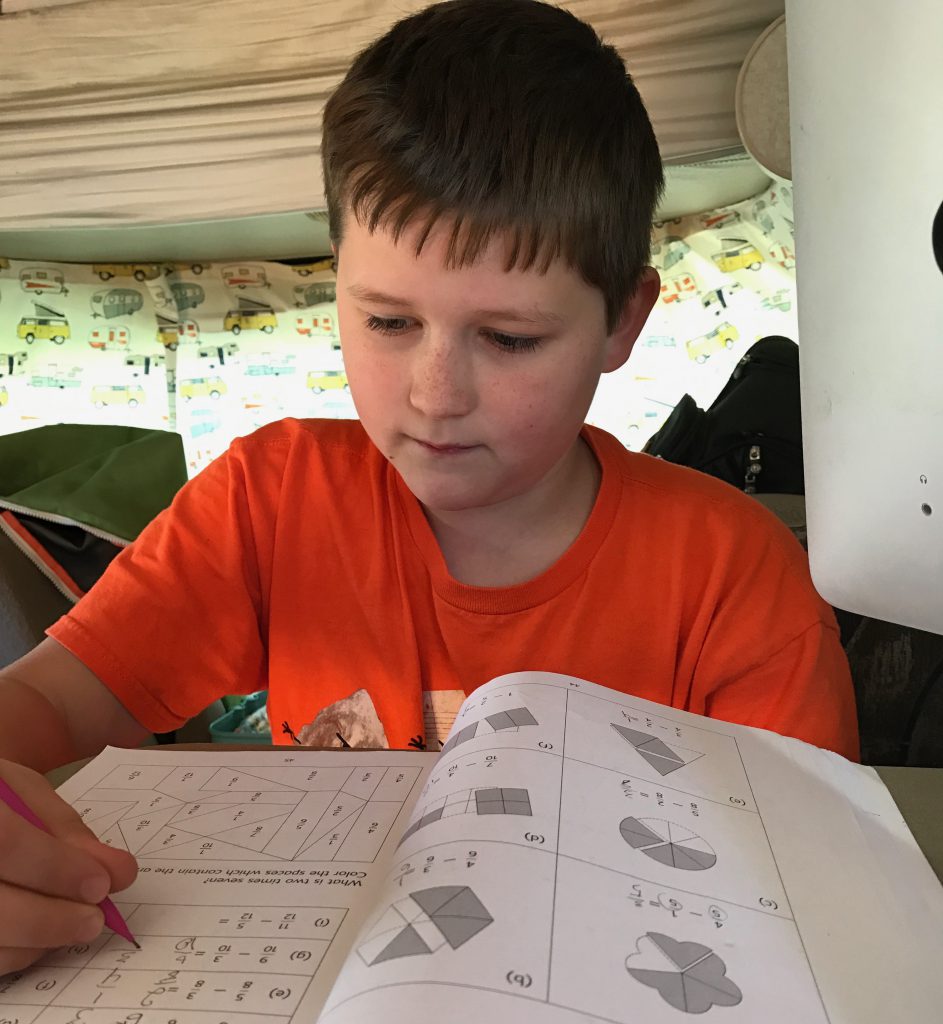 speaking of lego time, they finally assembled their minecraft village that they got for christmas.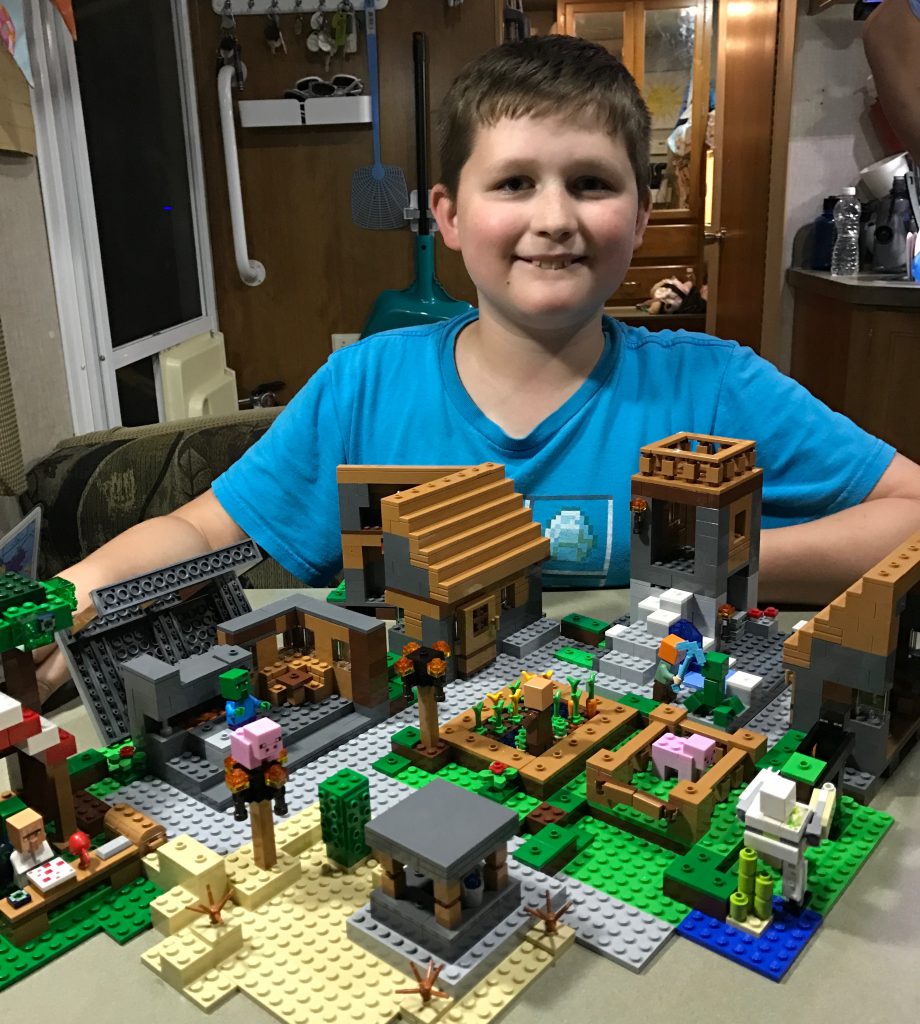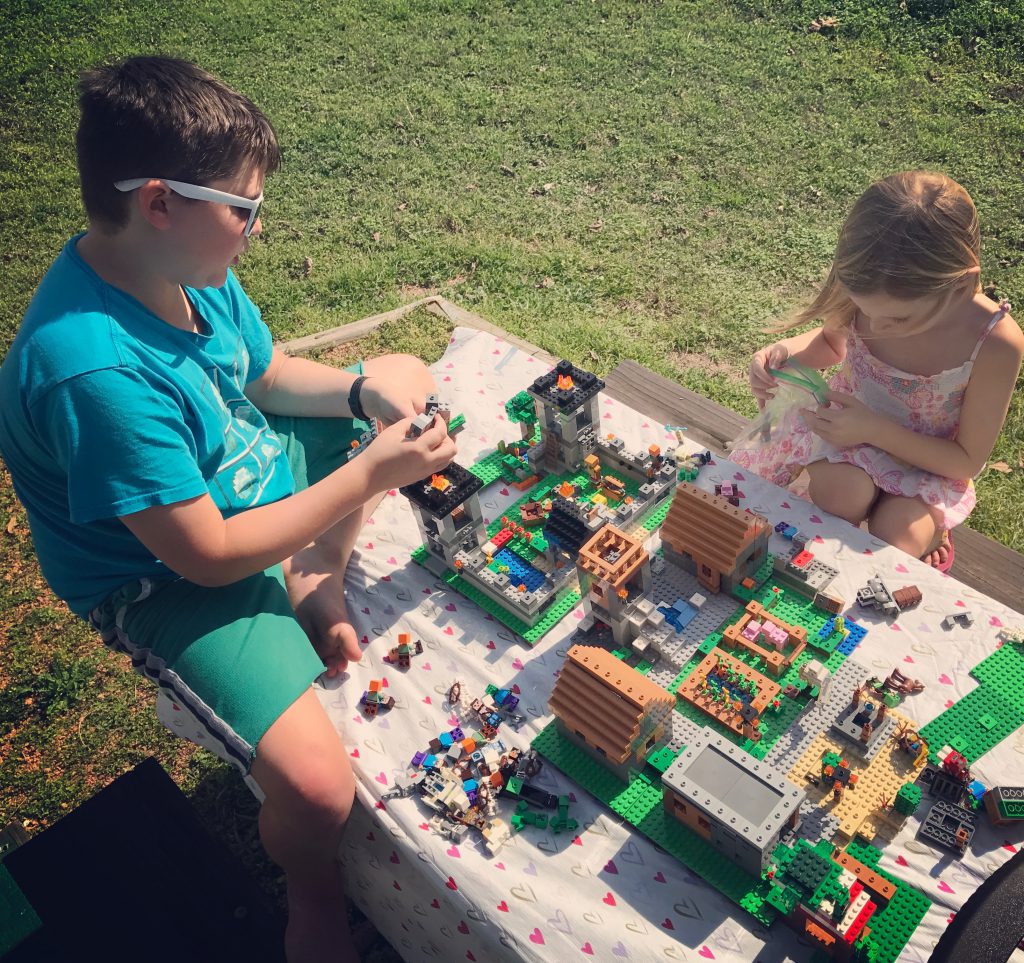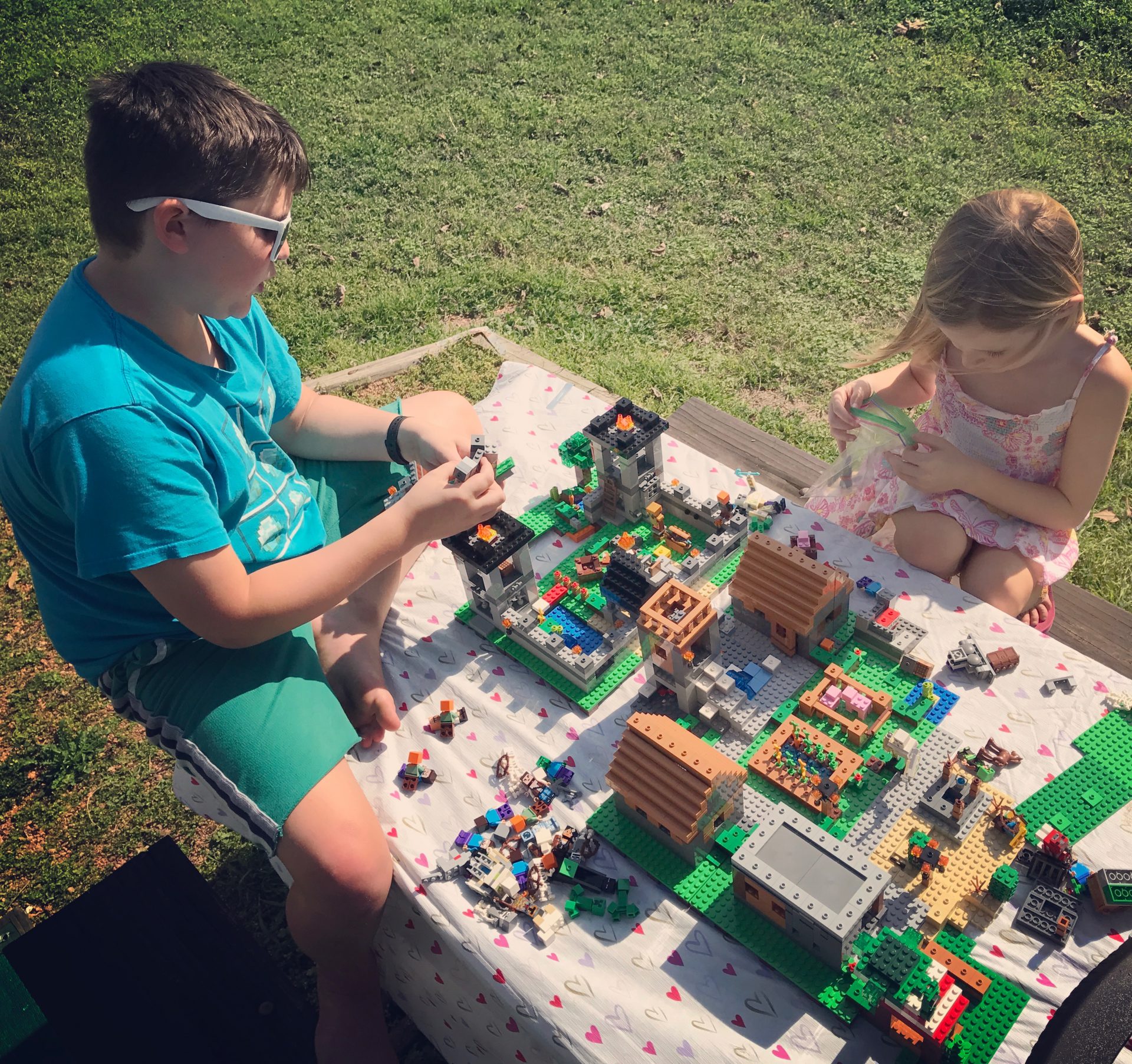 and i put together my worlds smallest puzzle that i got for my birthday as a joke because we live in a tiny house. after some "help" from the kids, when i was finished, there was a missing piece. oh well. i tried really hard to think of some joke about the tiny puzzle of the statue of liberty and our president with tiny hands who is undoing all that the statue of liberty stands for.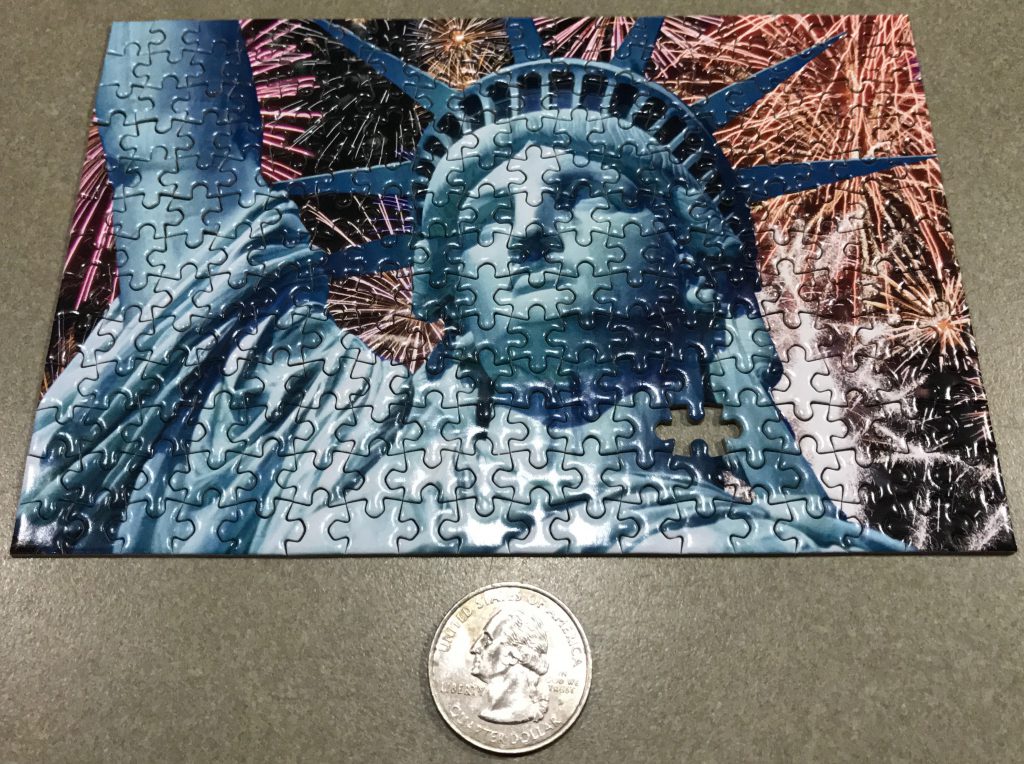 lazy screen time.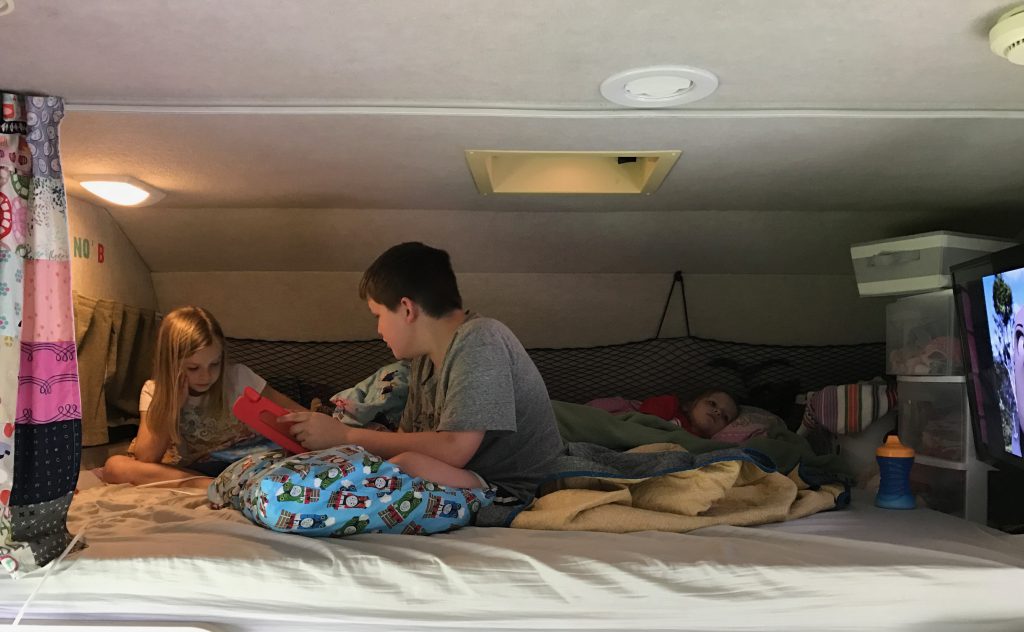 the big trains are always a hit.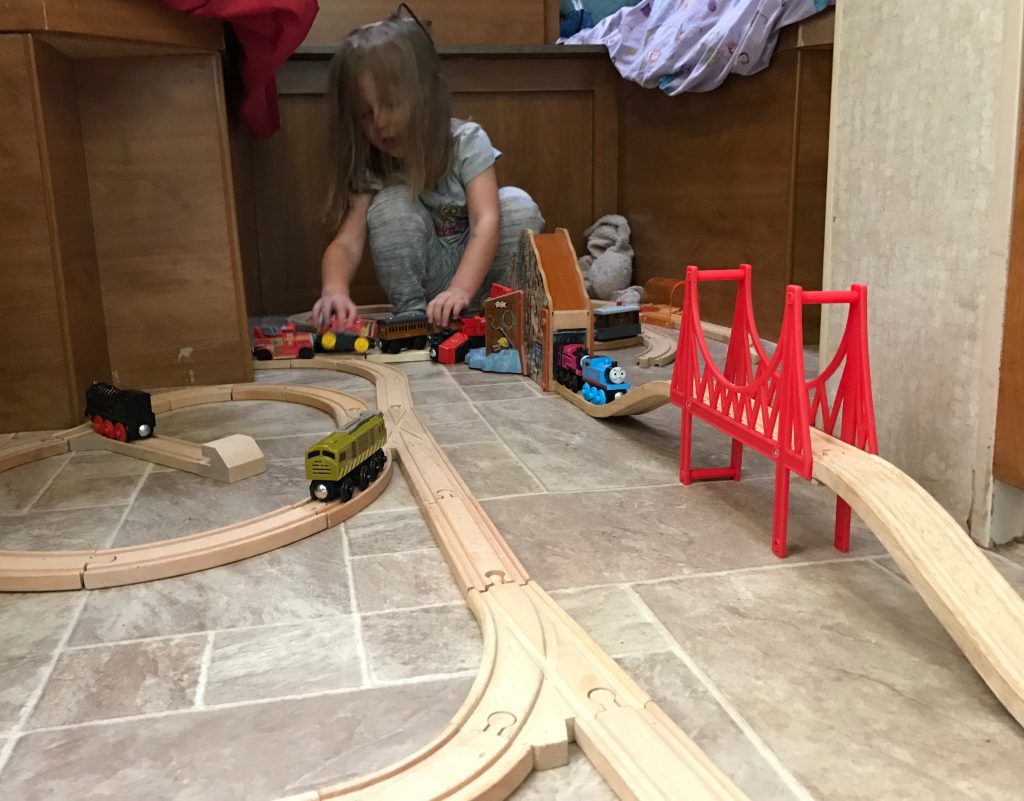 the new current fad in hazel's life is paw patrol. it's pretty cute. she's playing as i type… "ice and snow i'm ready to go!"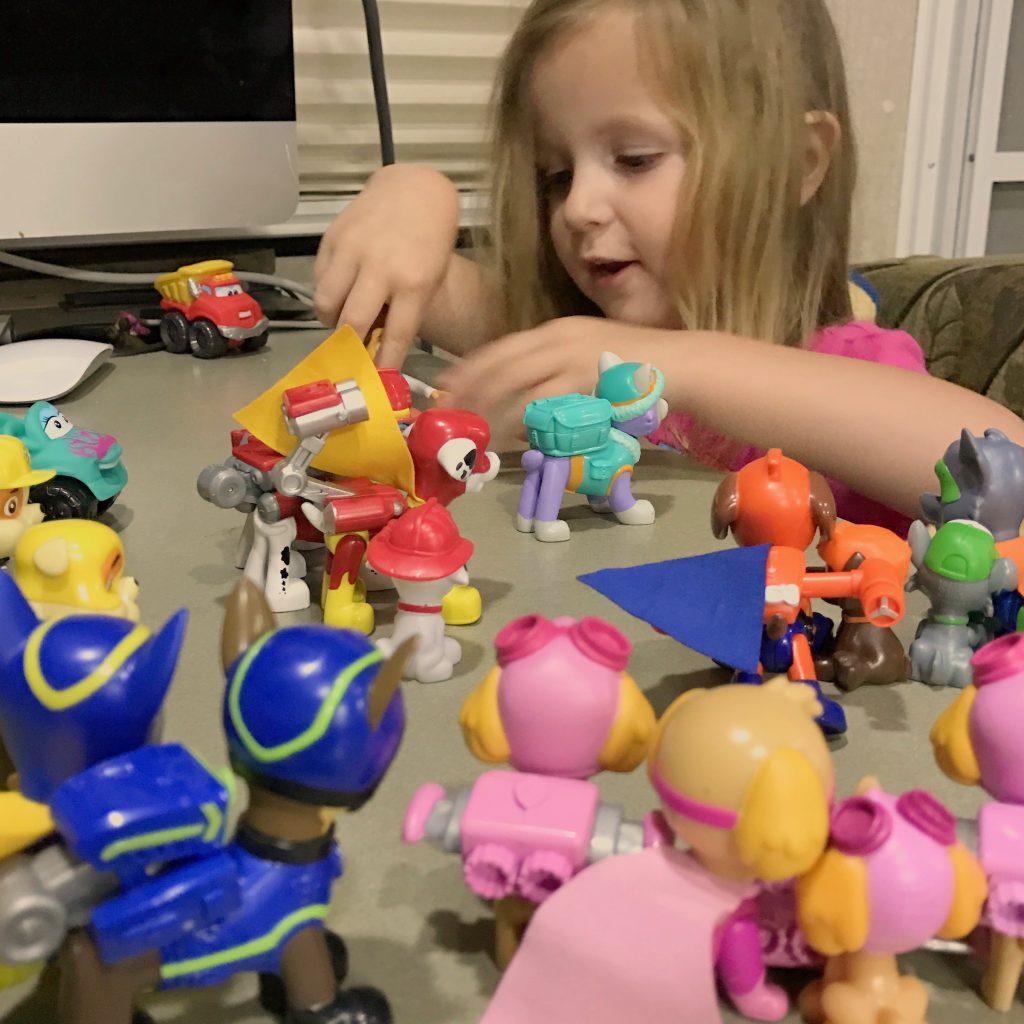 dinner helper.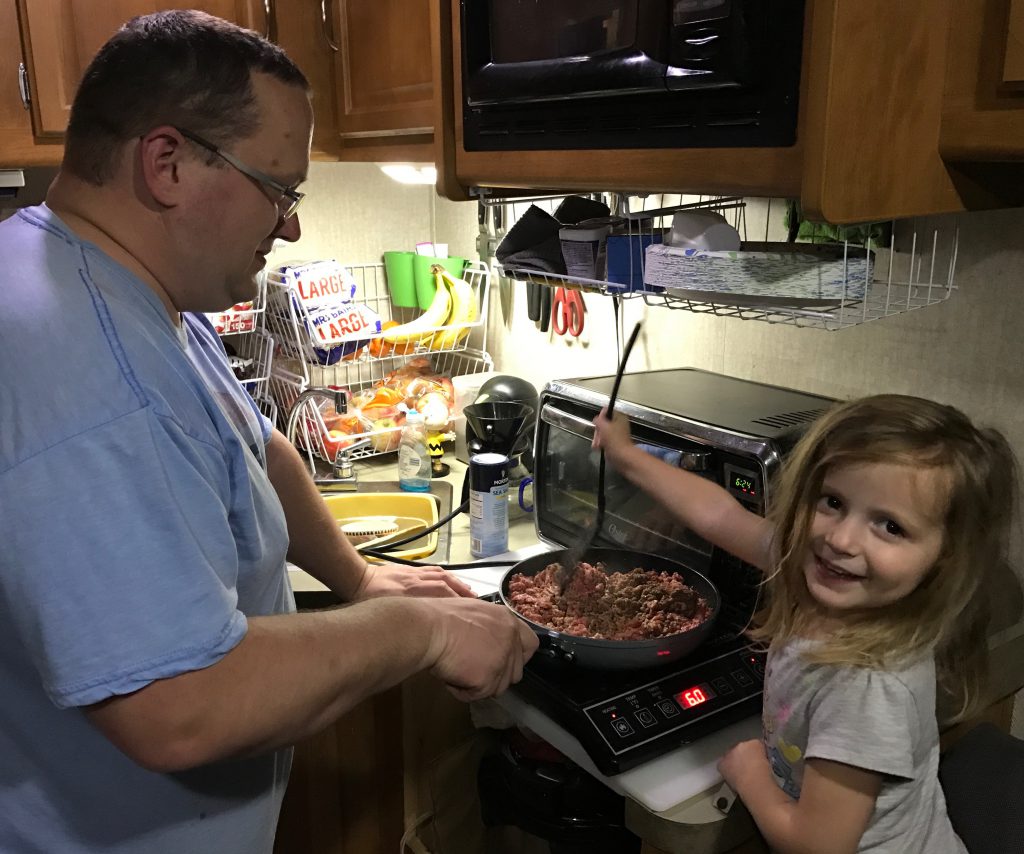 another dinner helper.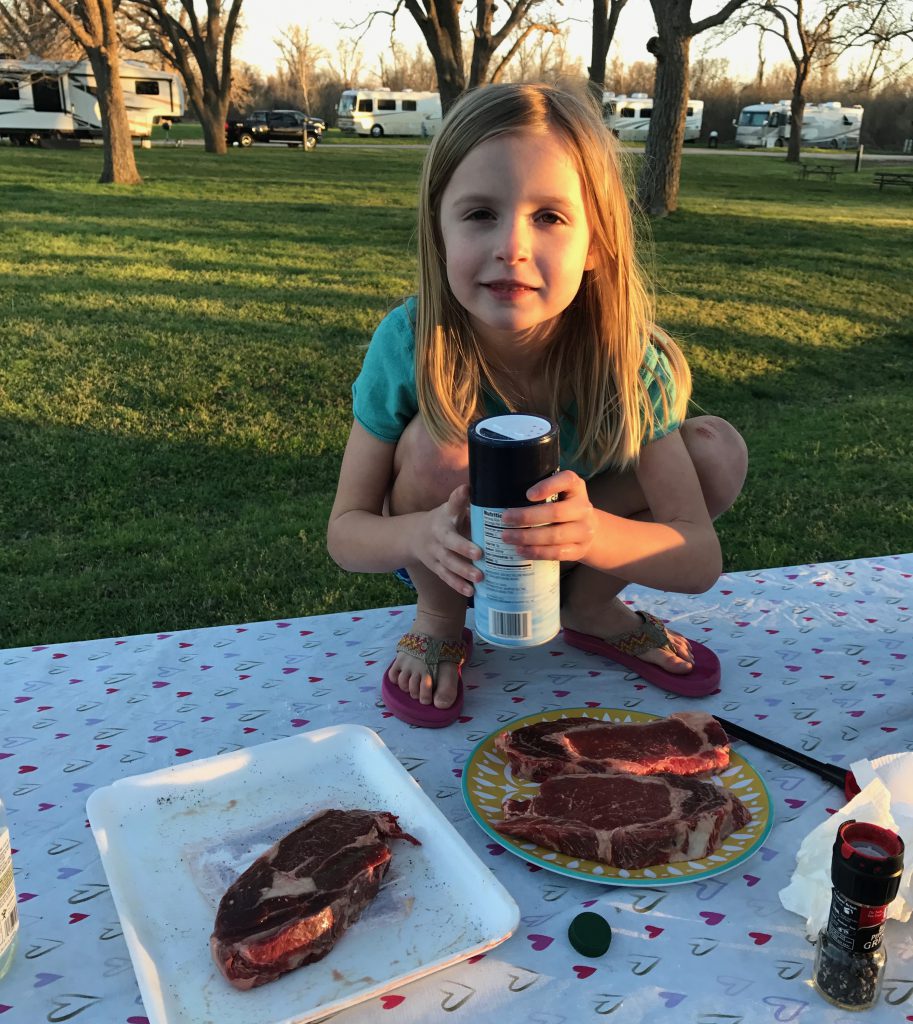 i lied. there was one thing to do nearby. a delicious mexican restuarant. we went twice. we almost never do such a thing.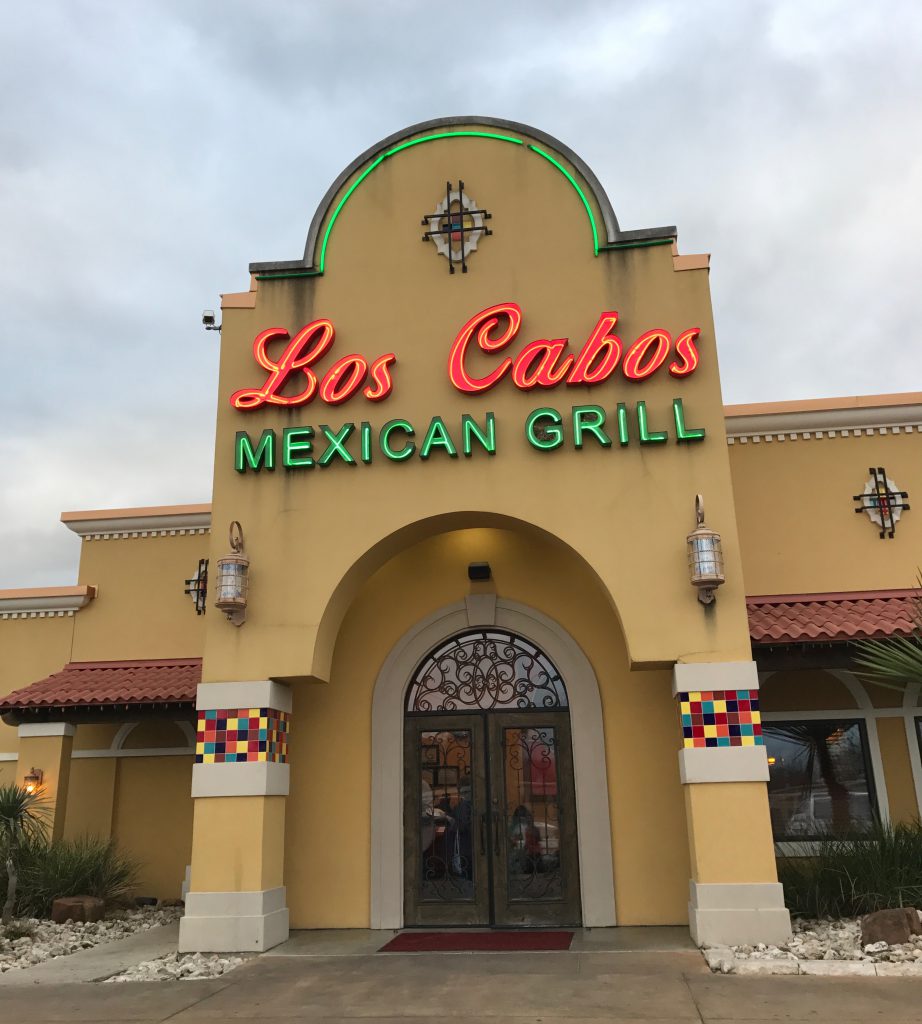 chipotle fajitas. so. so. good.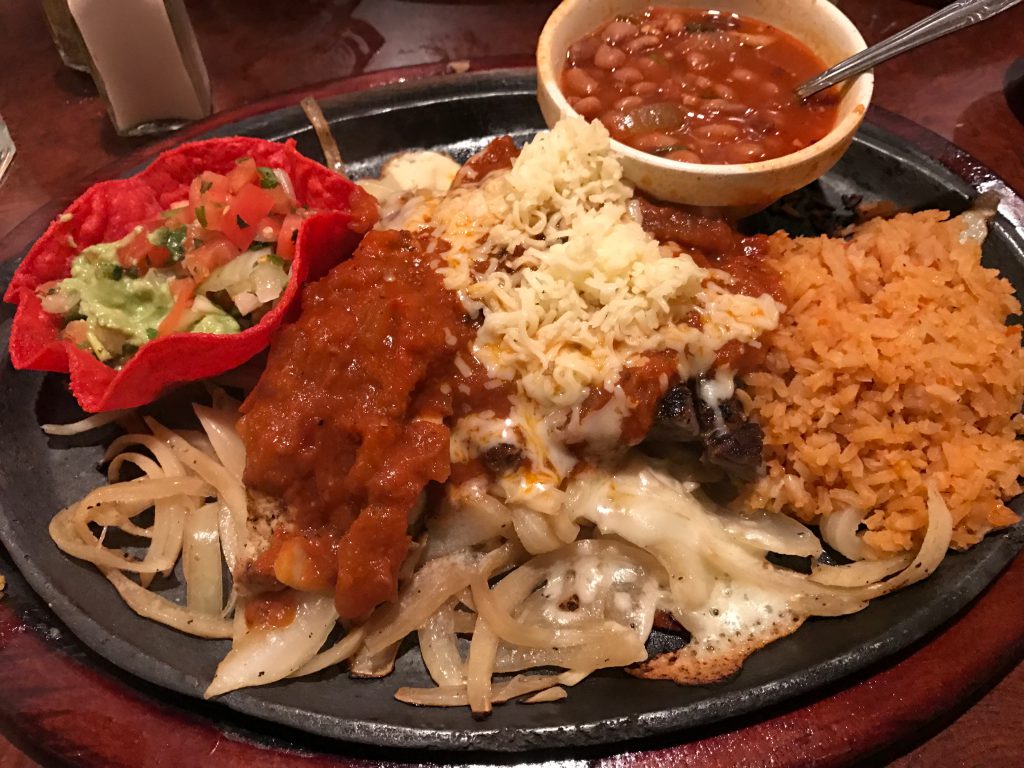 also. there's a walmart nearby. not a super walmart. just a regular one. which i didn't know existed anymore. either way, they had the new lego batman minifigures in, so i stood there and felt (manhandled) all of the blind bags until i was reasonably sure i had found one of each of the entire set of 20. it's kind of fun.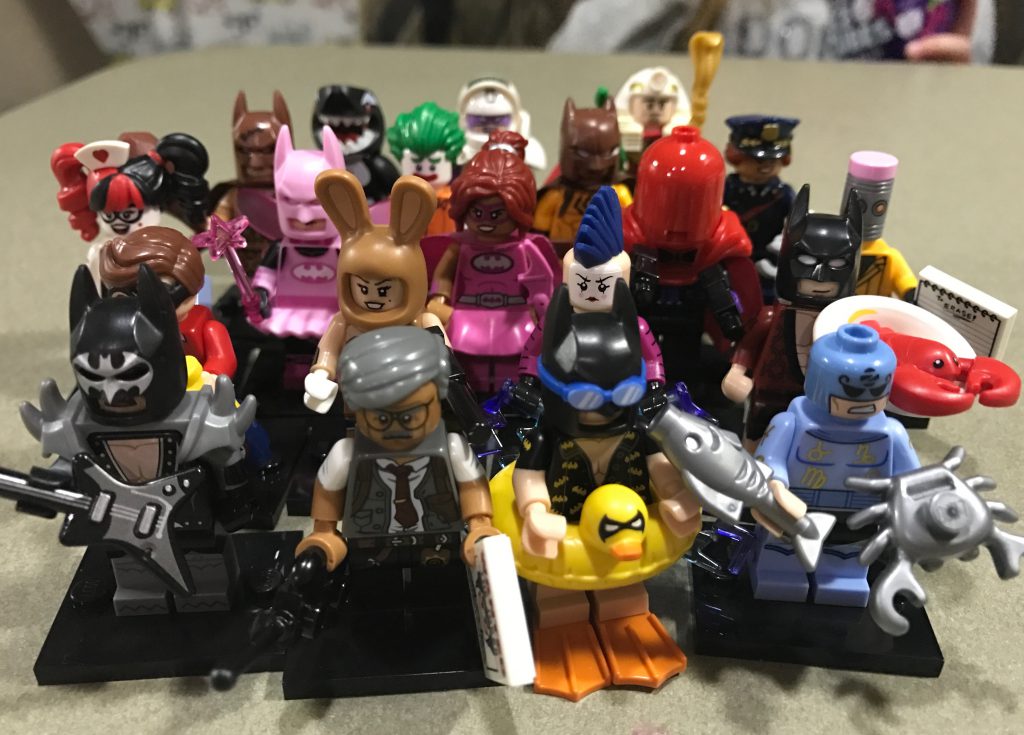 some last random pics….
here's hazel sporting some mardi gras beads.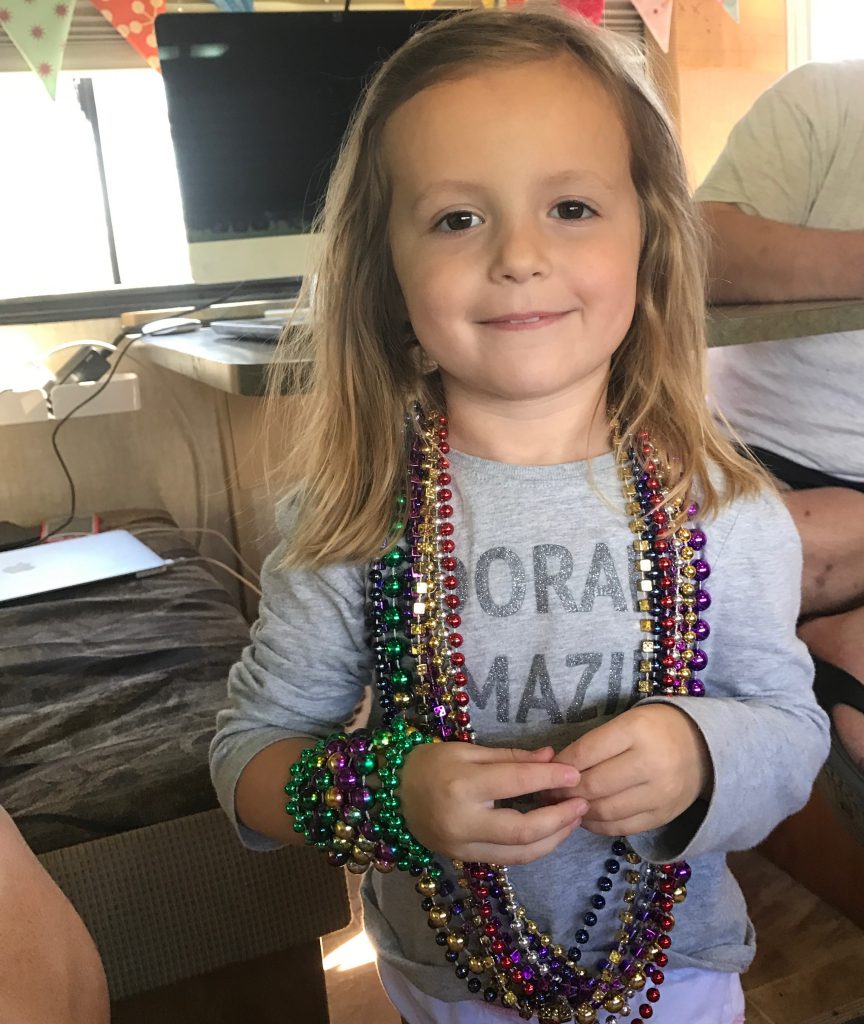 and a shirt that her grampa bought for her in nola. she thinks it's hilarious and it's definitely true.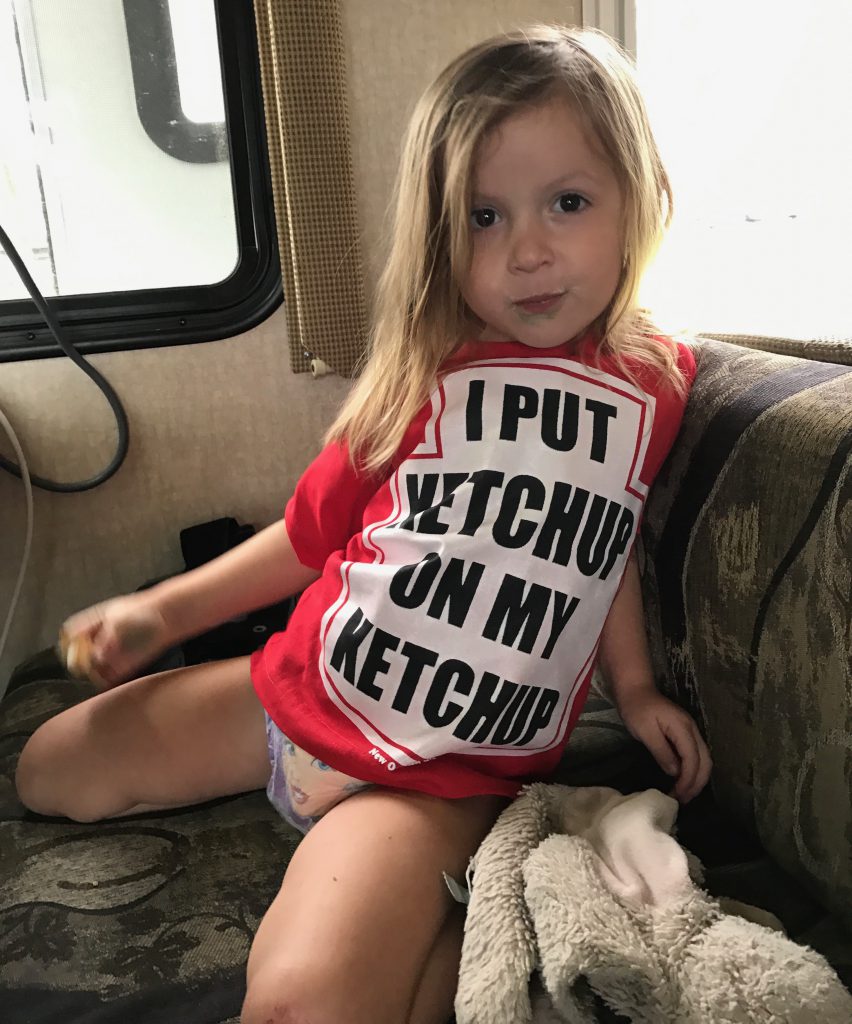 my leftover torchy's taco. not as good as fresh, but still super tasty and a lovely reminder of our time in austin.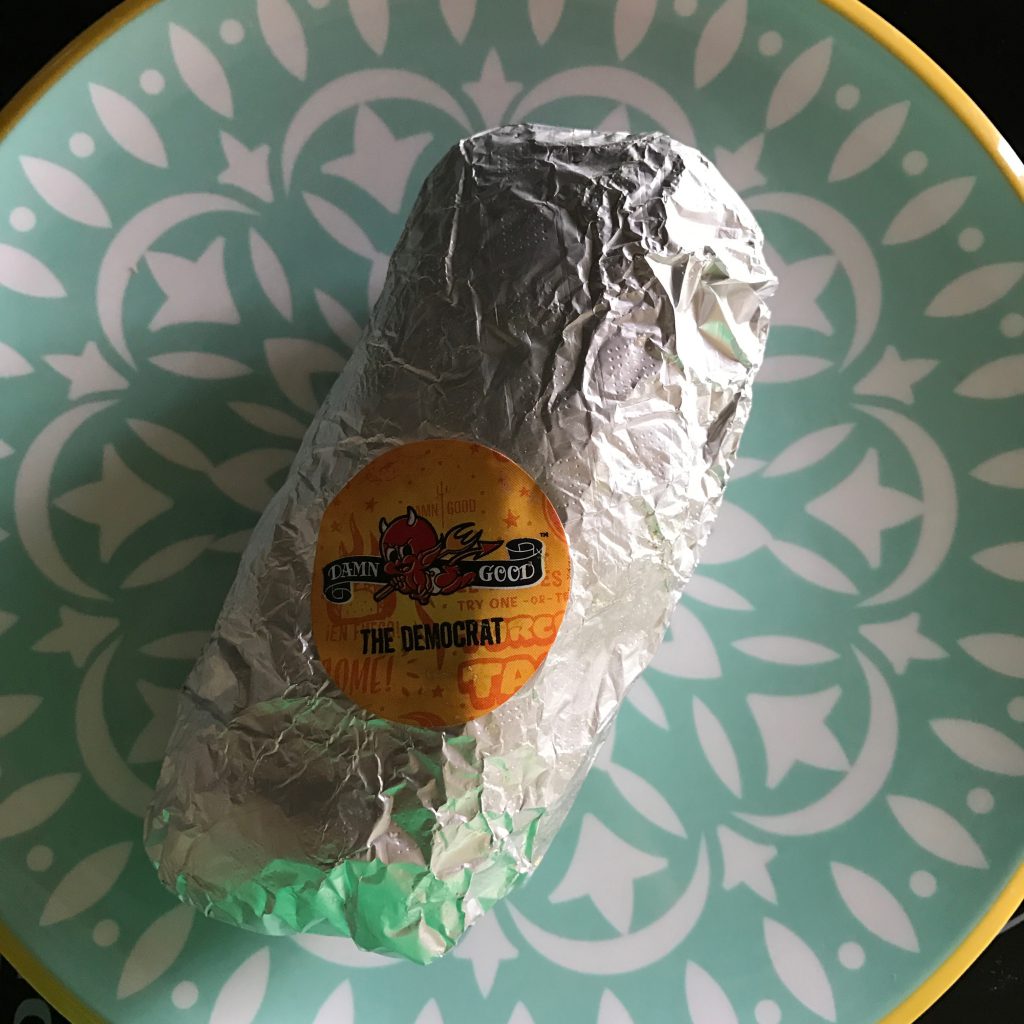 anna and isaac have both been journaling and writing some sort of story, mostly involving minecraft and clash of clans characters. her little handwriting is so cute.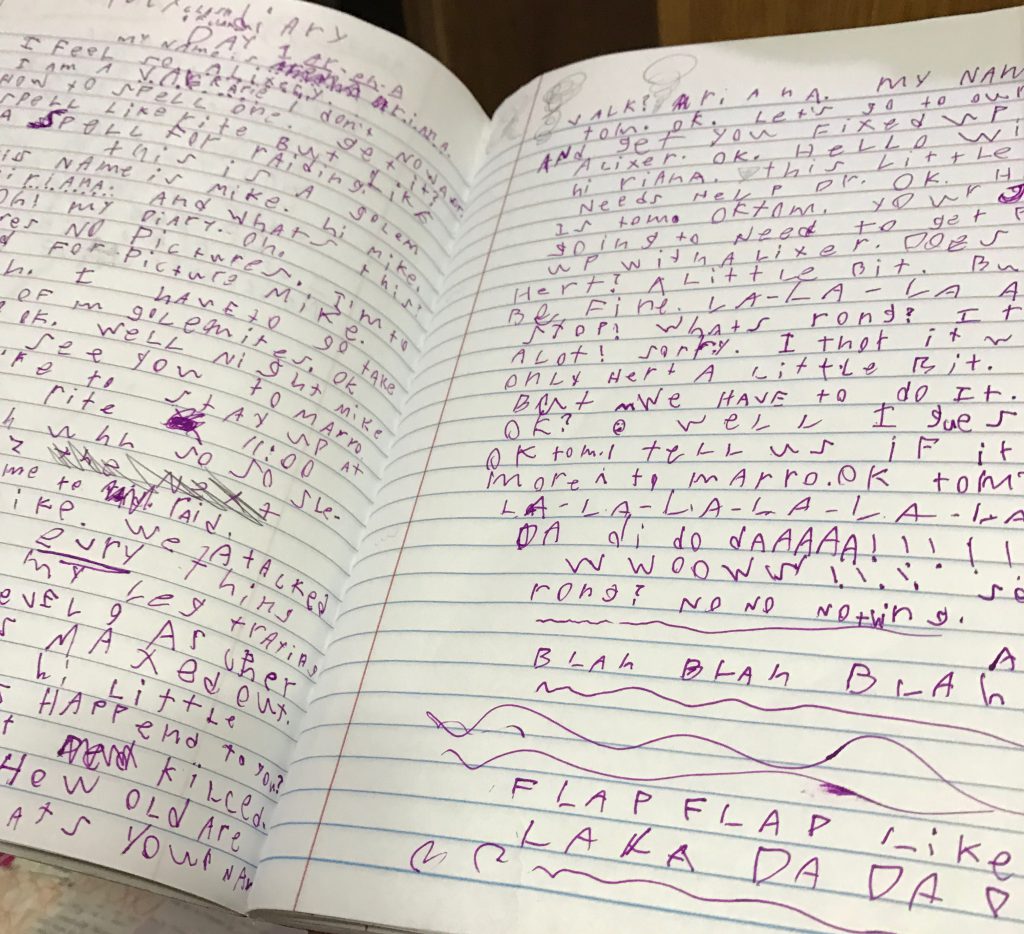 anyhow. we leave tomorrow. for another spot in texas that doesn't appear to be near anything, but i'm hoping to be more proactive to get out and get us moving. we are an hour from san antonio, so i'm anticipating a few trips.
and that is all.