we started our day two in austin by enjoying our free continental breakfast at the hotel. i determined that texas is the only state that would have it's own waffle (and waffle iron, by extension).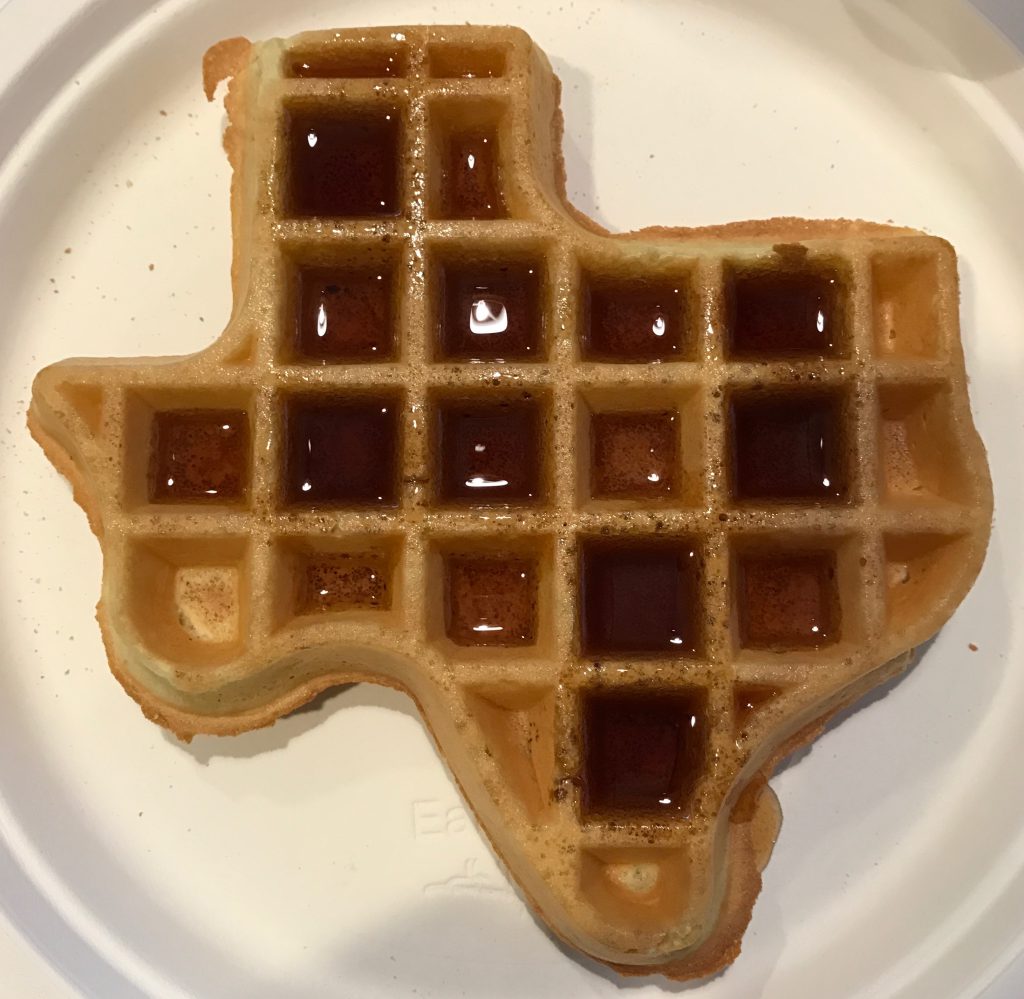 our first actual stop on day two was mount bonnell. it's a little park, where you can walk up 97 stairs to the top of a texas rolling hill, and look out over the colorado river and a bit of austin.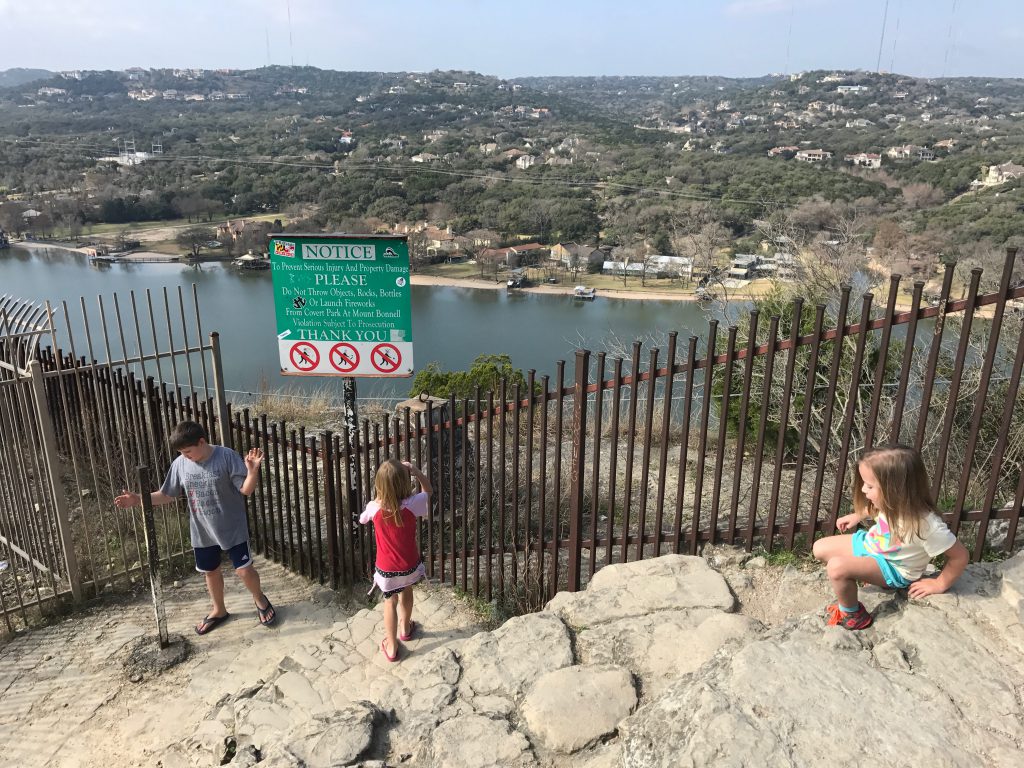 (note: not THE colorado river. texas has it's very own colorado river).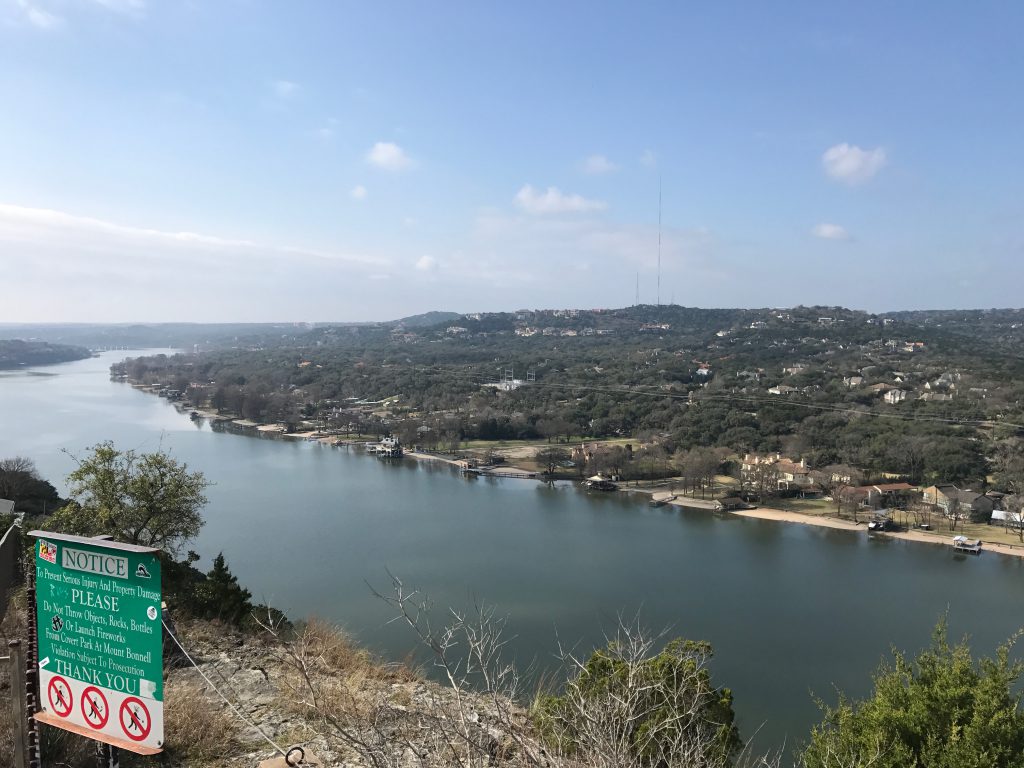 there were a few little trails that we explored.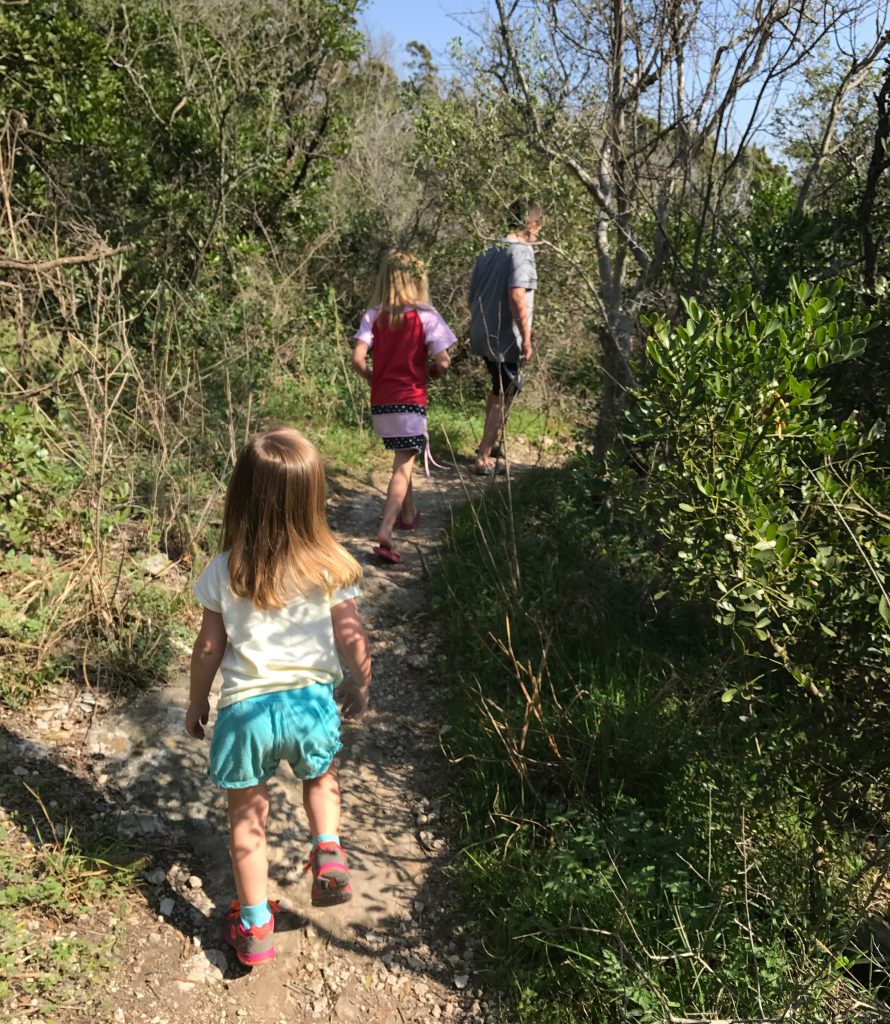 then hazel fell a bunch of times in a row. so derek took her to the car. 🙁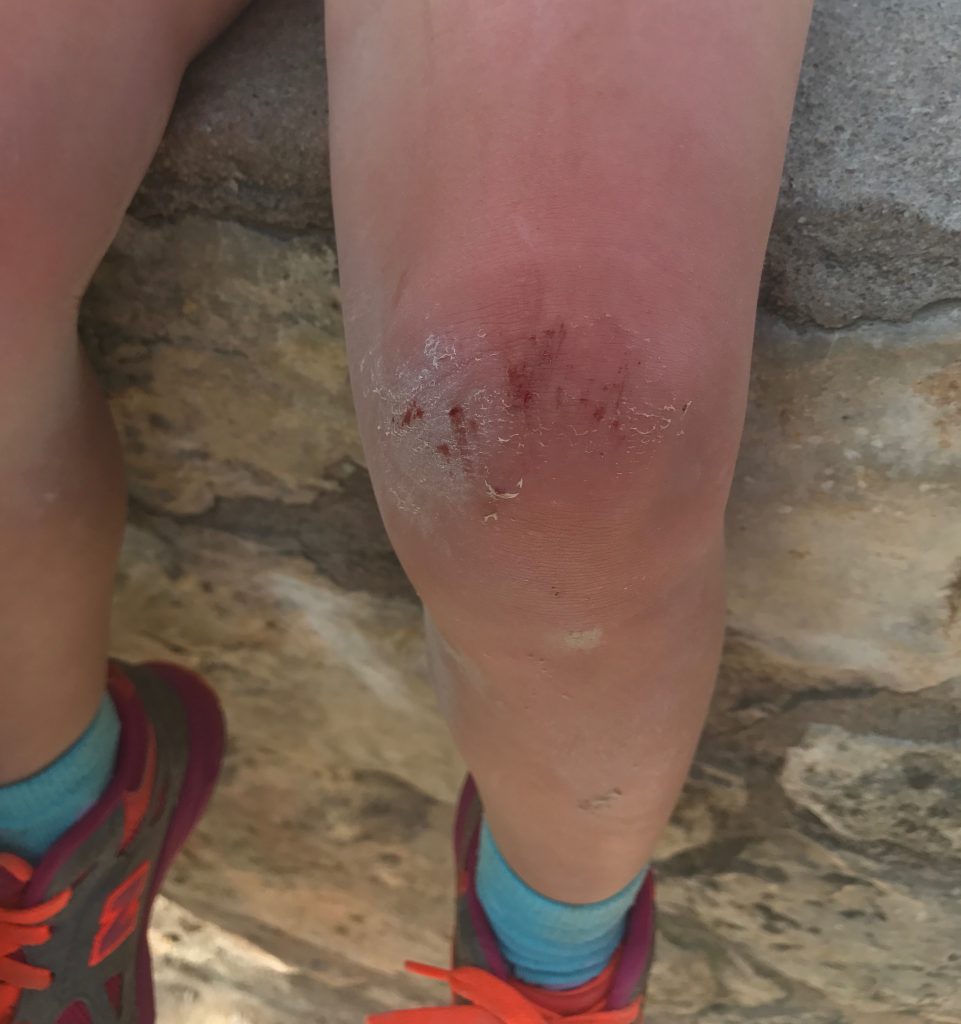 i wandered a bit more with the big kids.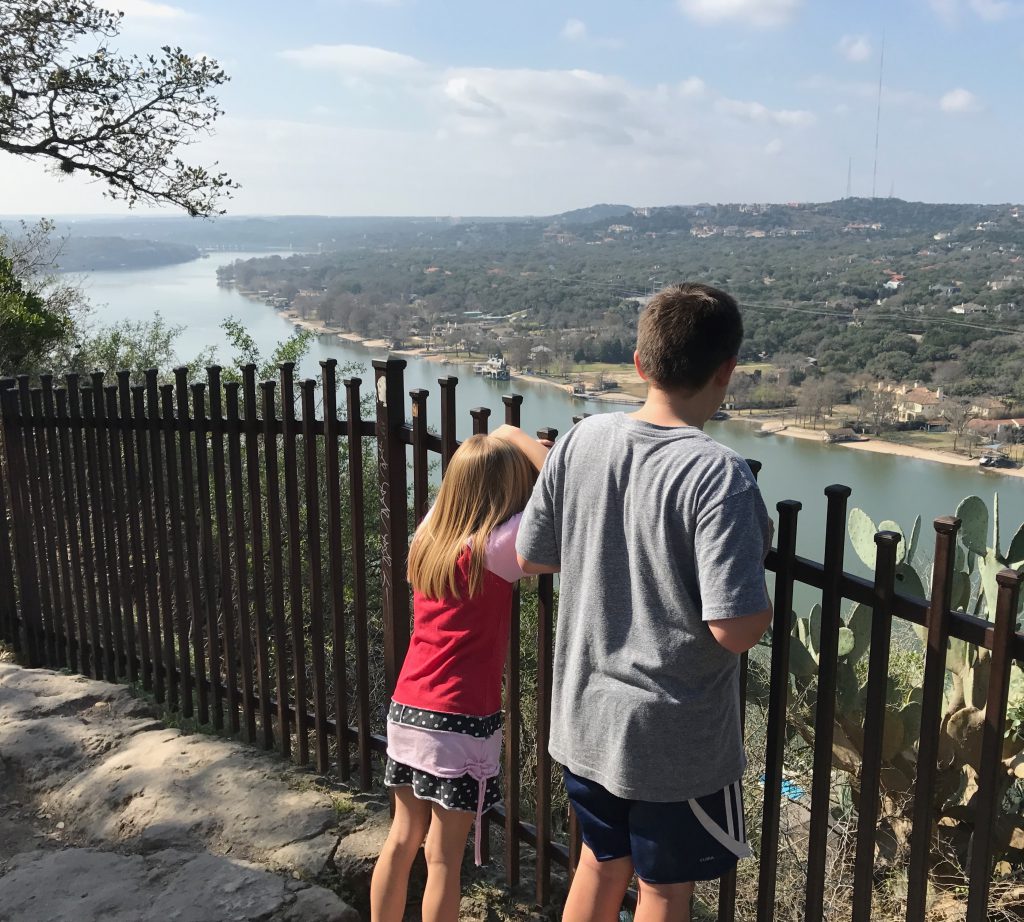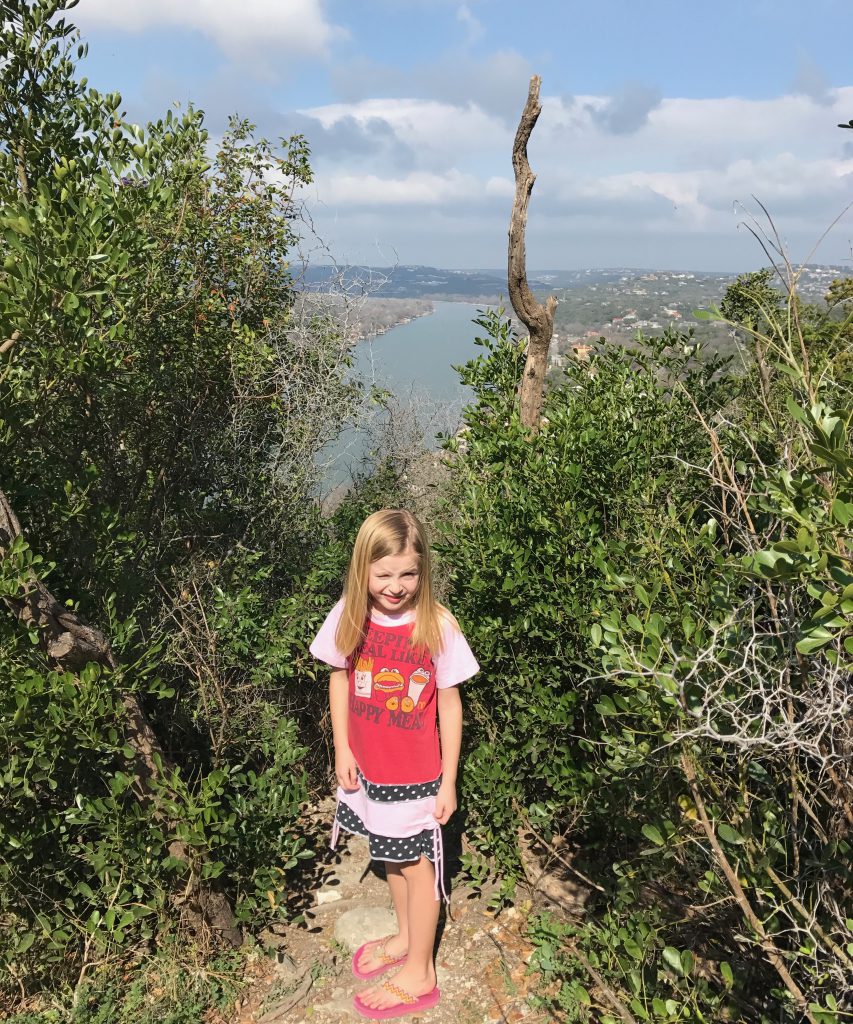 after looking at a river from several different spots, we decided we had seen enough and whisked away to stop number two, the graffiti park.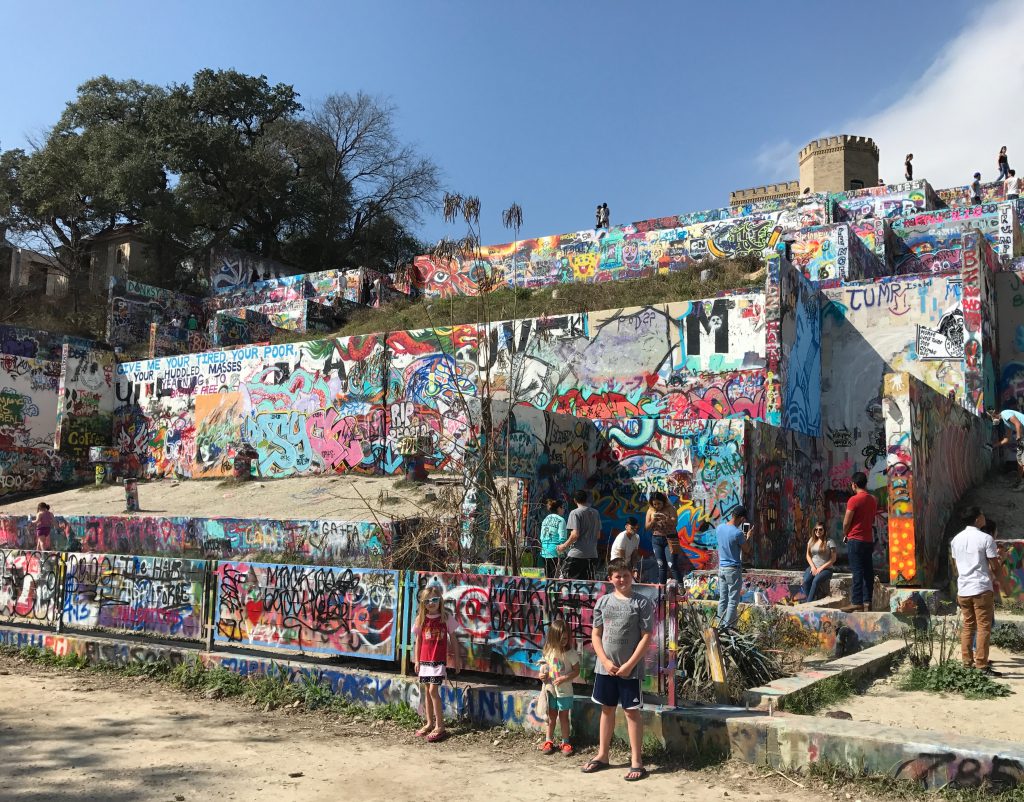 i realized too late that this picture would have been cooler if i had gotten more sky showing through the sign.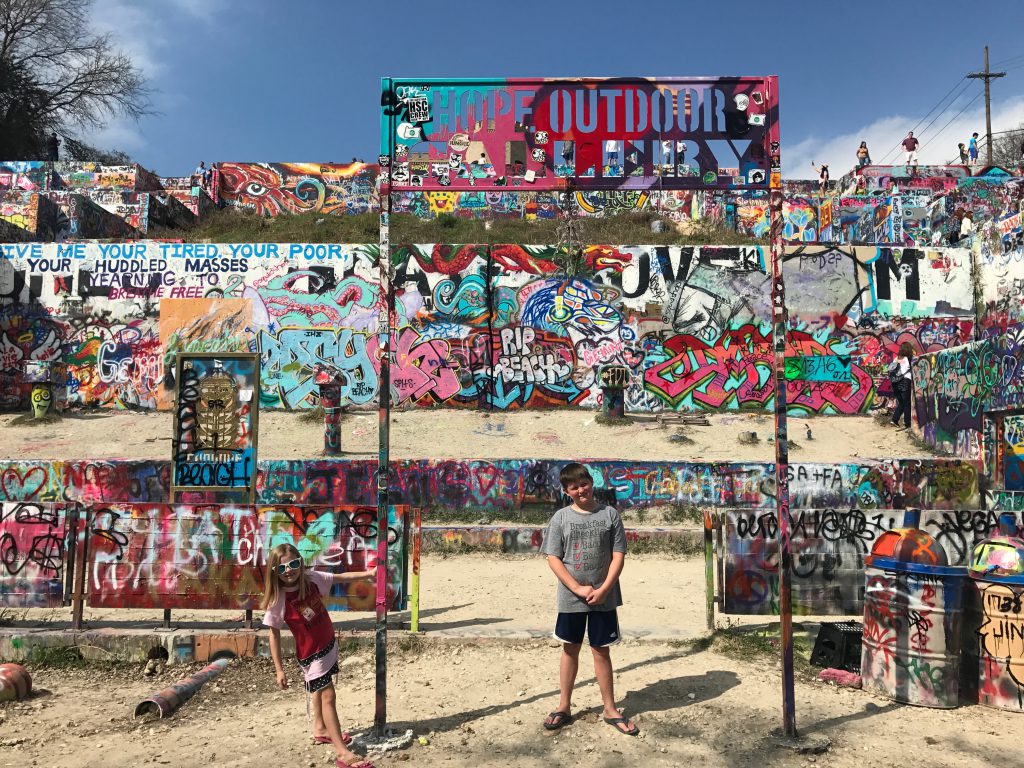 we walked around a bit to check out various works of art and expression. isaac said, "i'm worried i'm going to learn more bad words."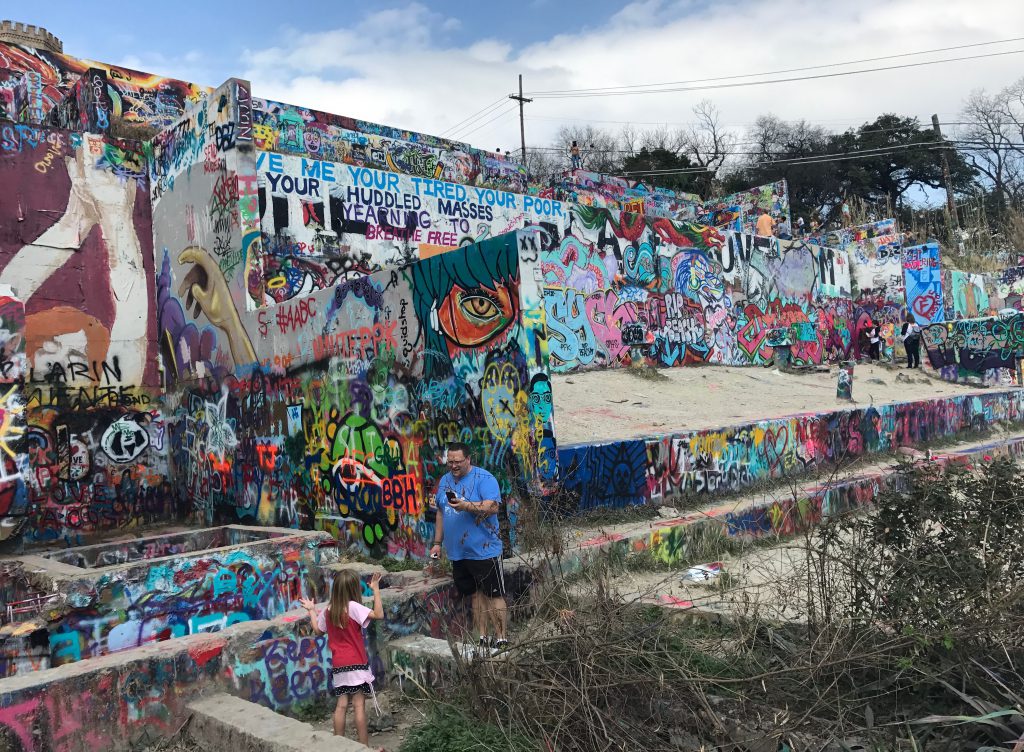 there was a lot of trump themed graffiti. i'll spare you from seeing that. i'll show you this instead. it was pretty awesome.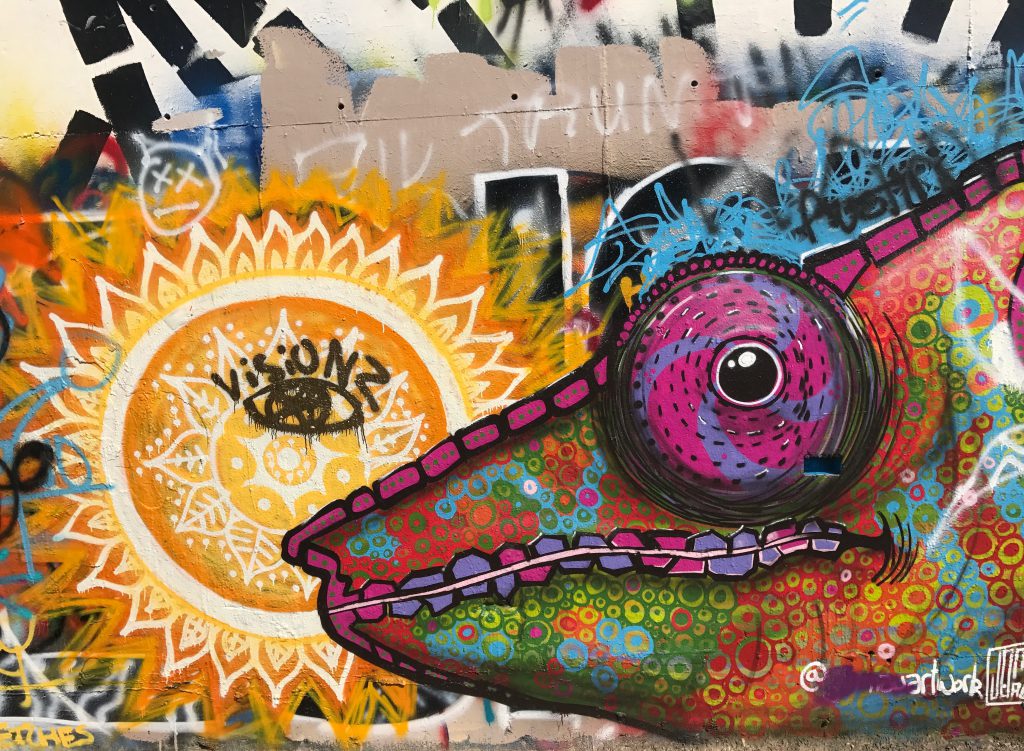 for lunch, we decided it was every man for himself. i went with a torchy's taco truck.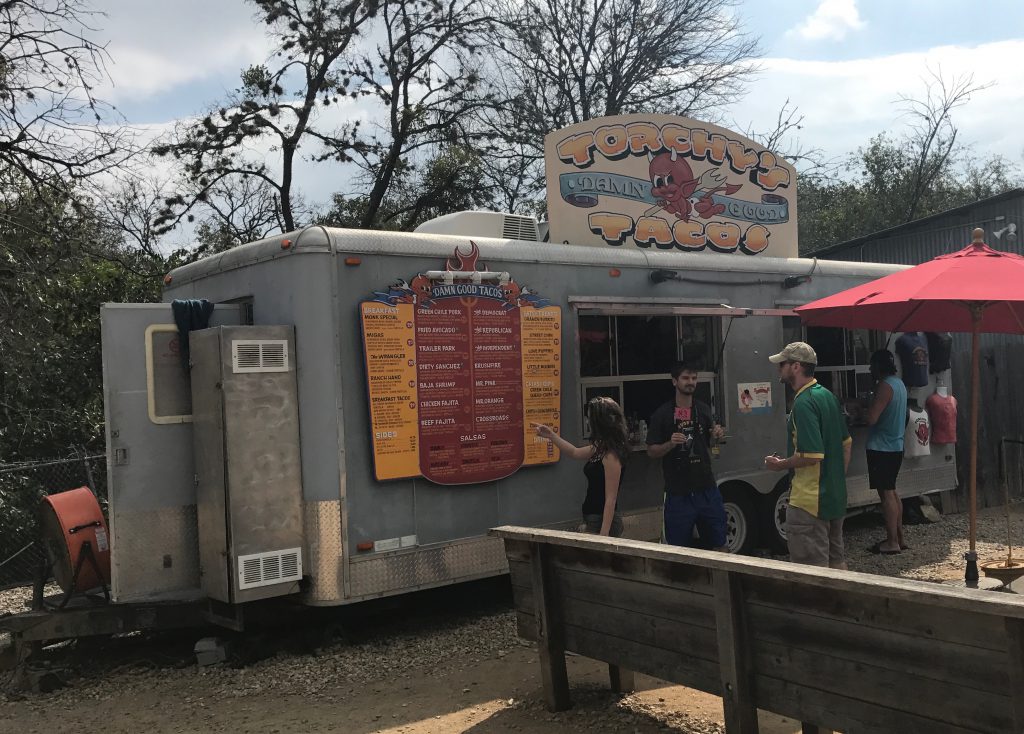 the menu options.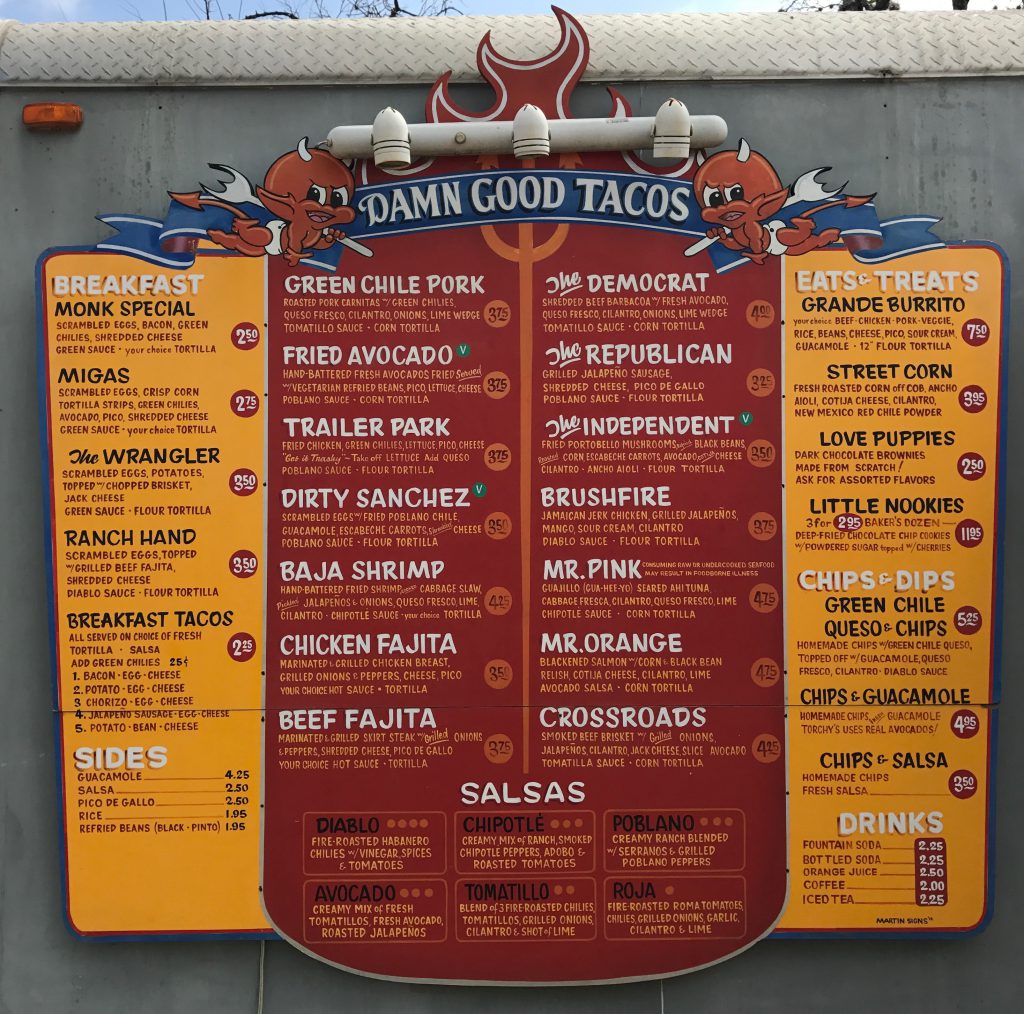 i had the democrat.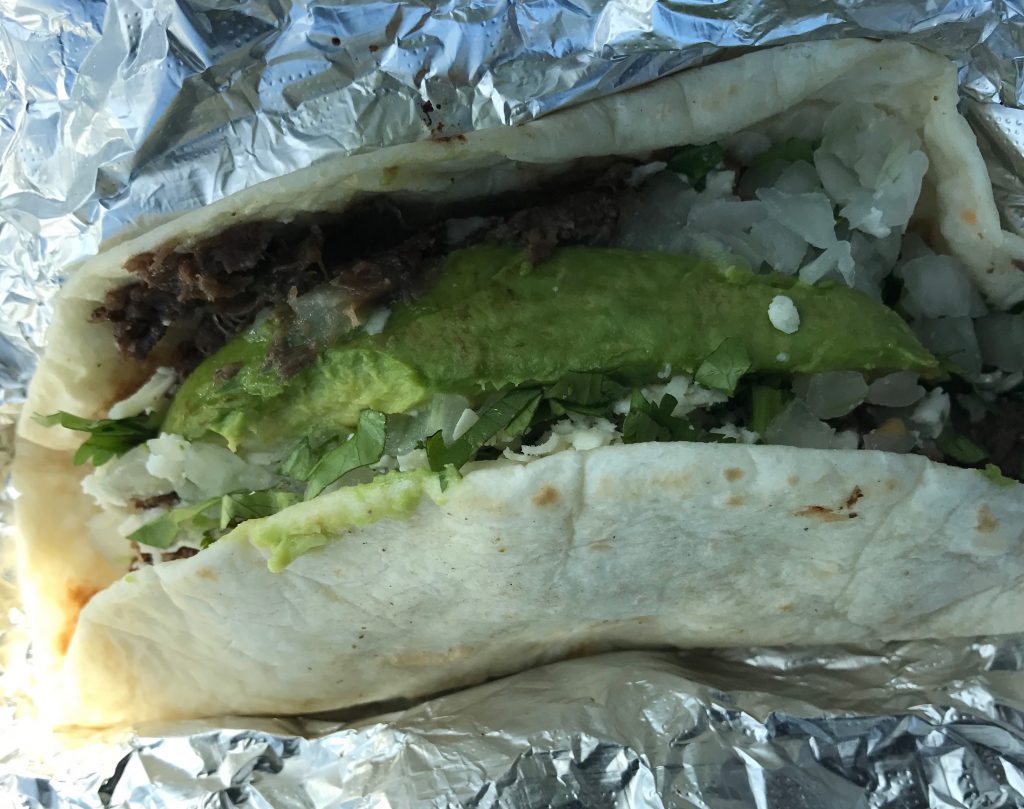 and the independent.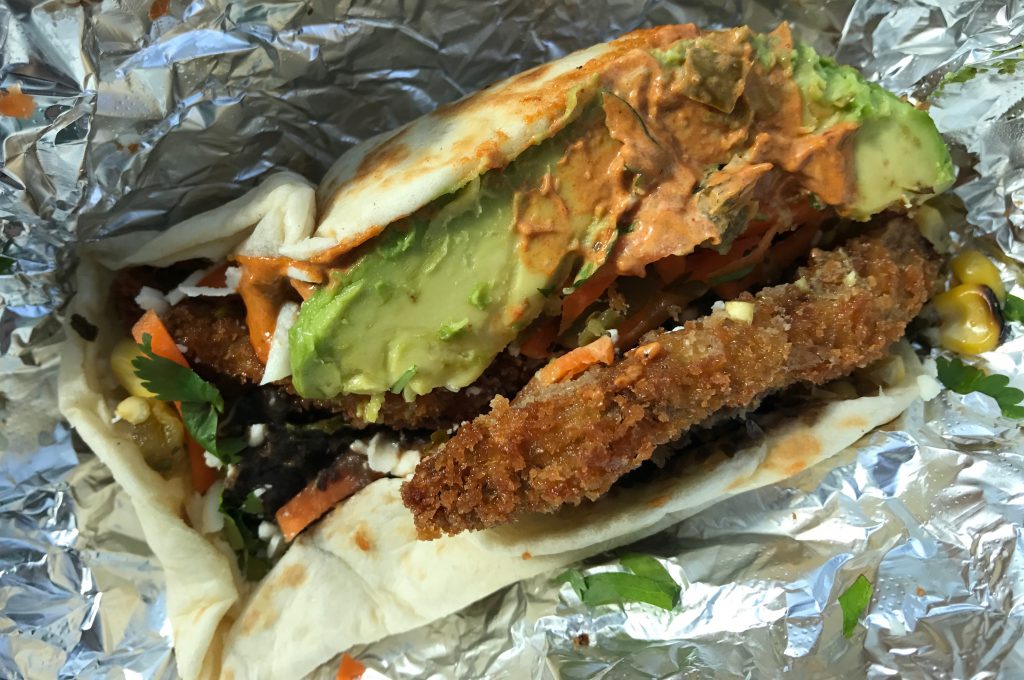 the kids had whataburger. and derek searched everywhere for a fast bbq truck, but ended up getting delicious thai instead.
our (mostly) final stop in austin was the children's museum. another museum that we get into for free thanks to our reciprocal membership with discovery place.
the girls showcased their artistic spirit at the painting window.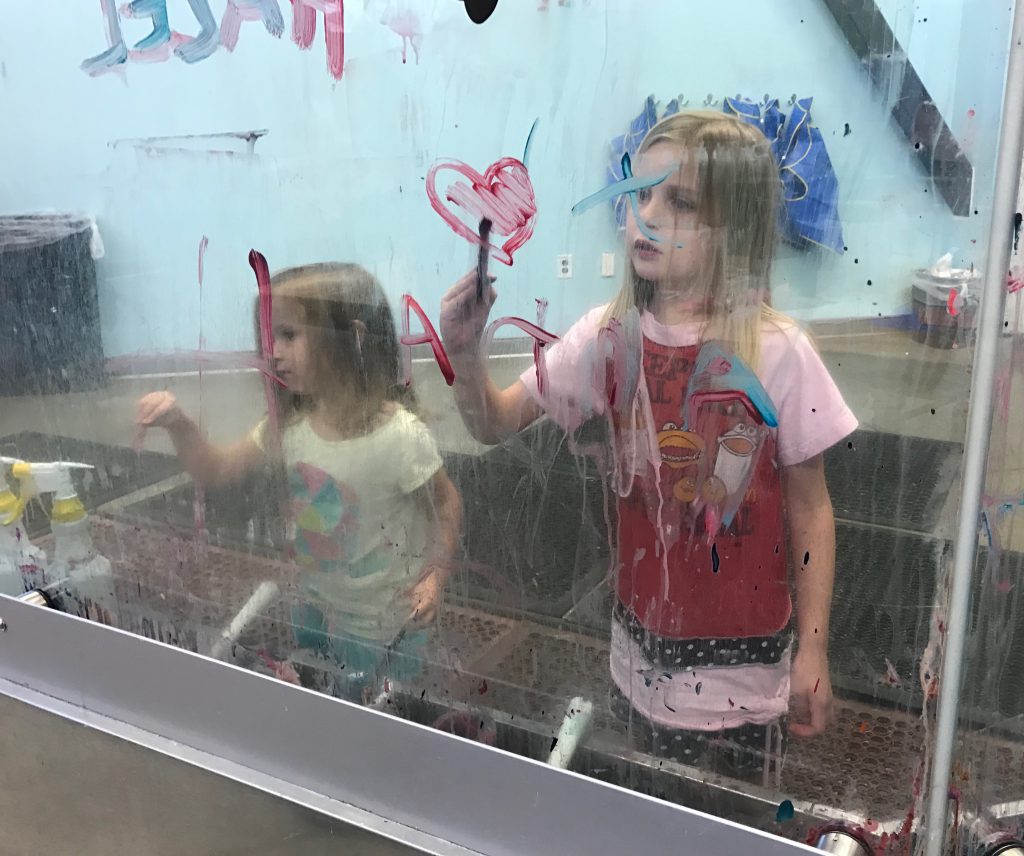 then we found the water room. always a lidkid fave.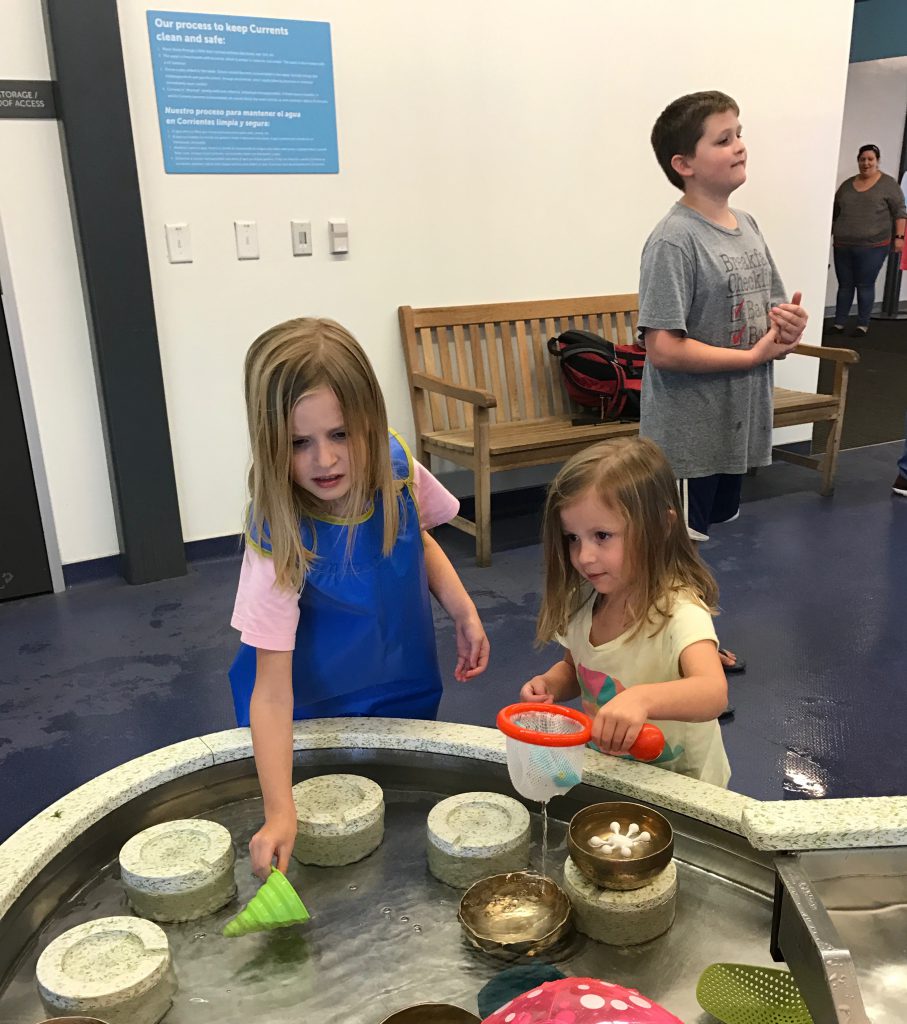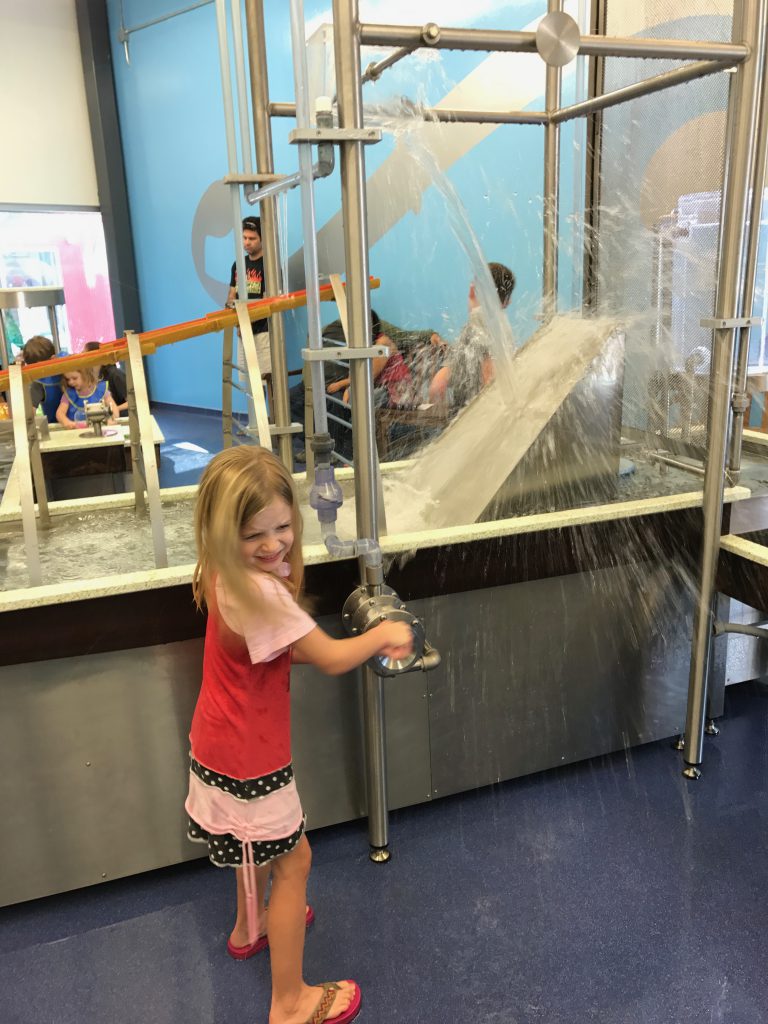 isaac went outside, while anna and hazel played in the farm/food/grocery area for.EVER.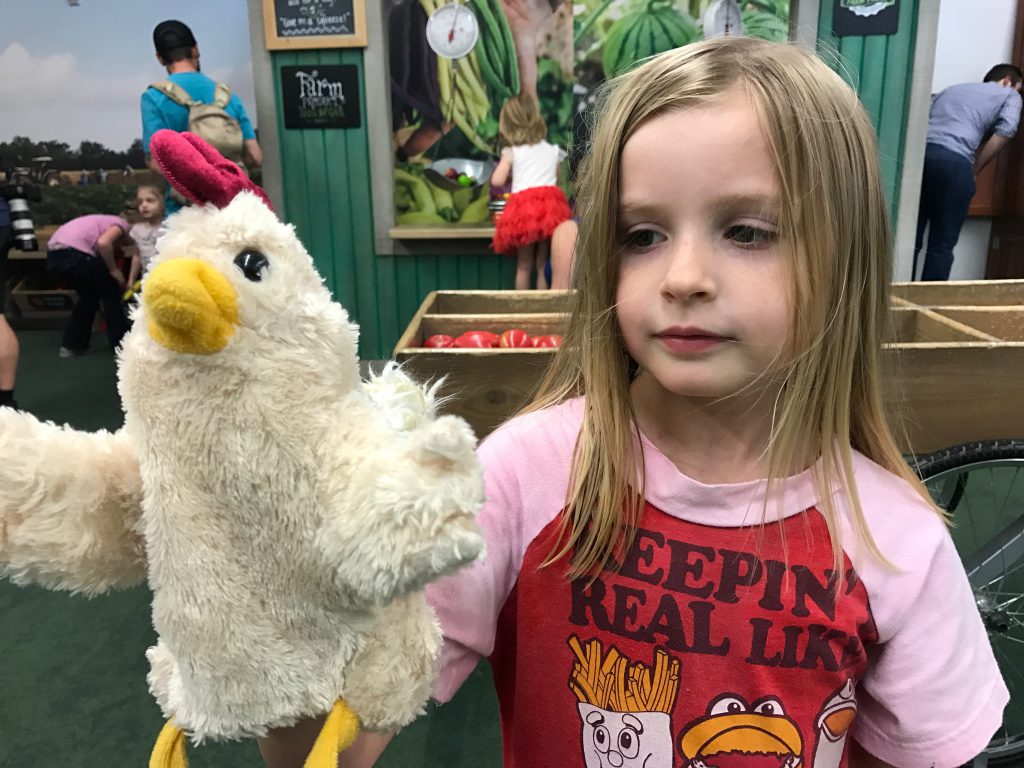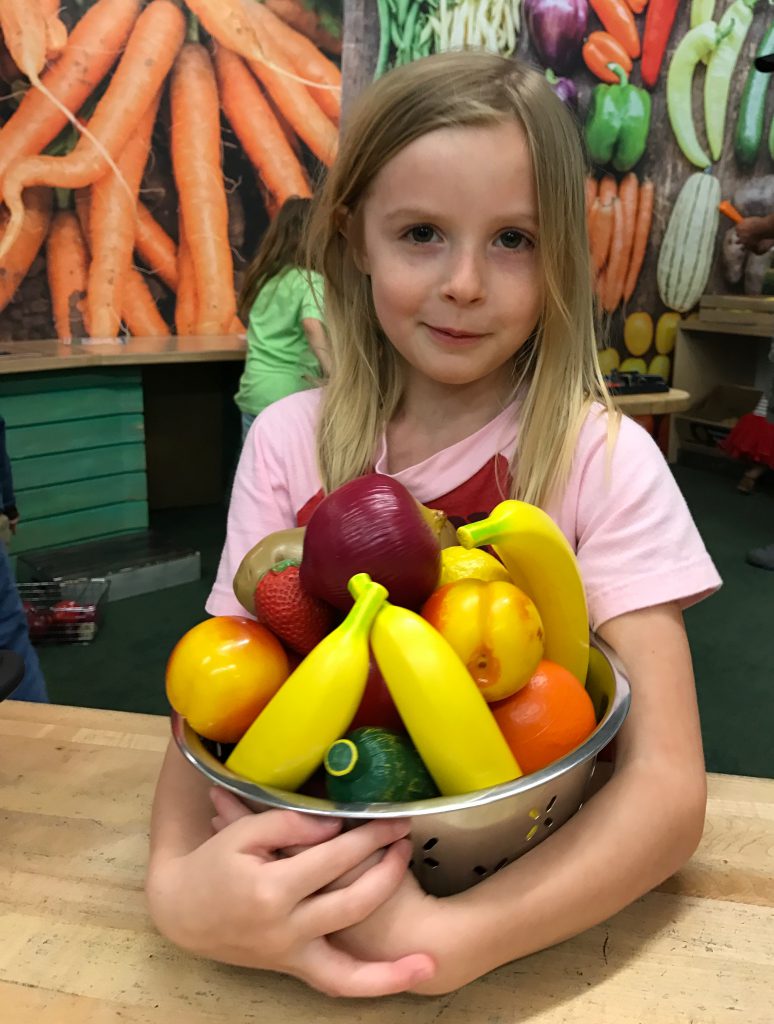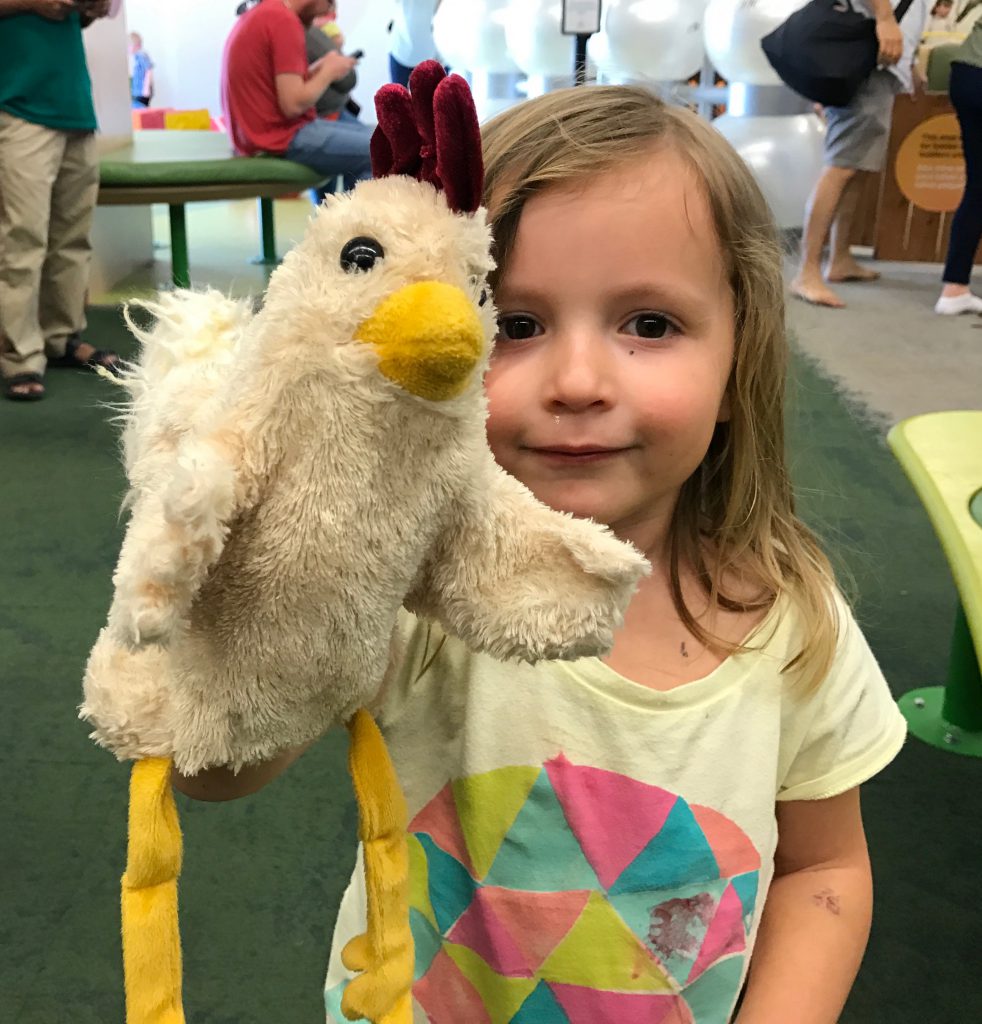 the outside playground. i was mostly on hazel duty, which entailed making sure she didn't fall into the water and making sure she didn't steal all of the rubber fishes from the water. derek snapped this pic of monkey anna.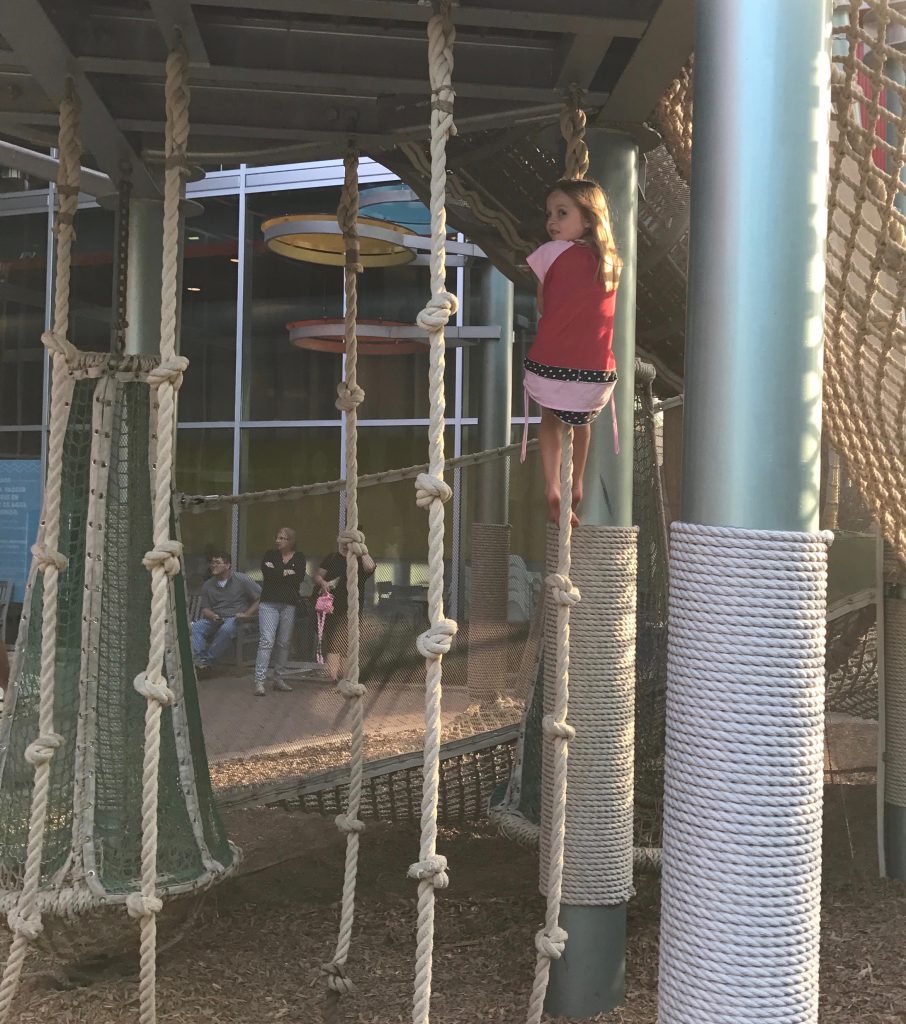 back inside, we closed out the day in the light room.
the shadow wall area was a big hit. you posed. closed your eyes. took a pic. and then backed up to see your shadow that was left behind….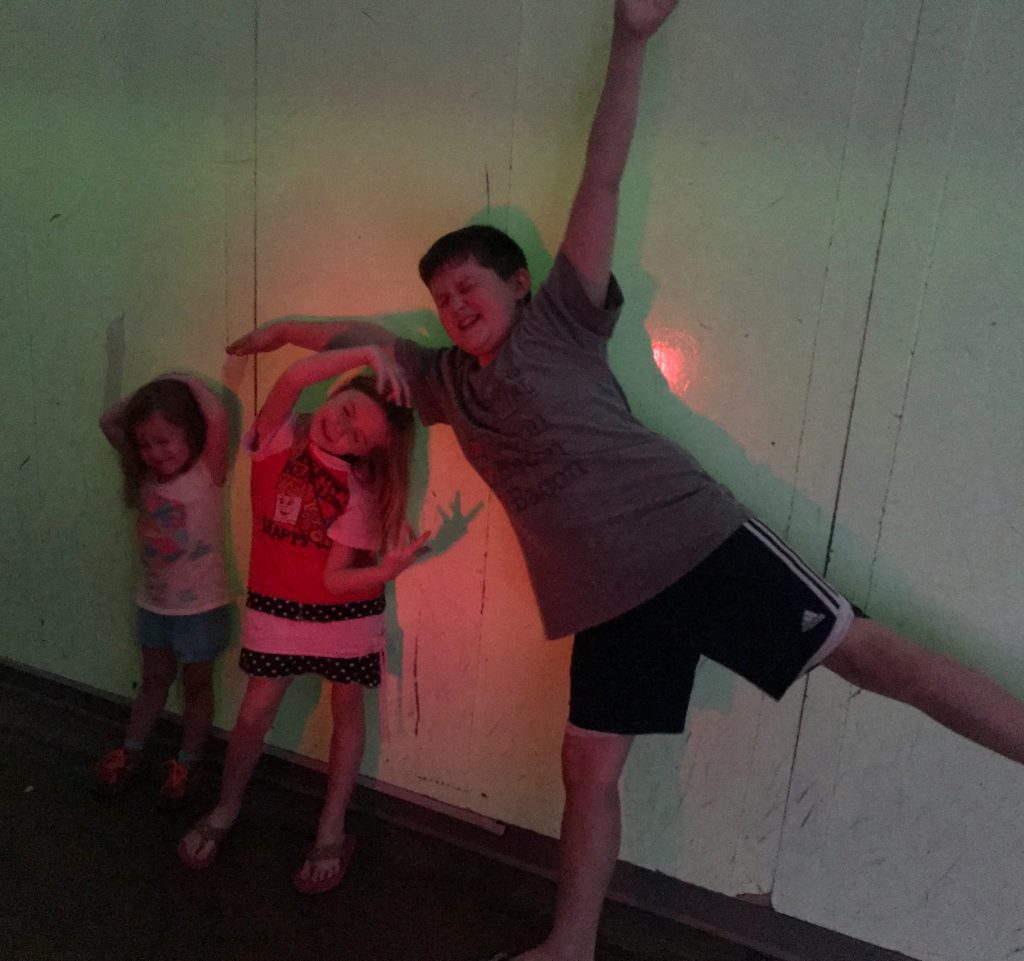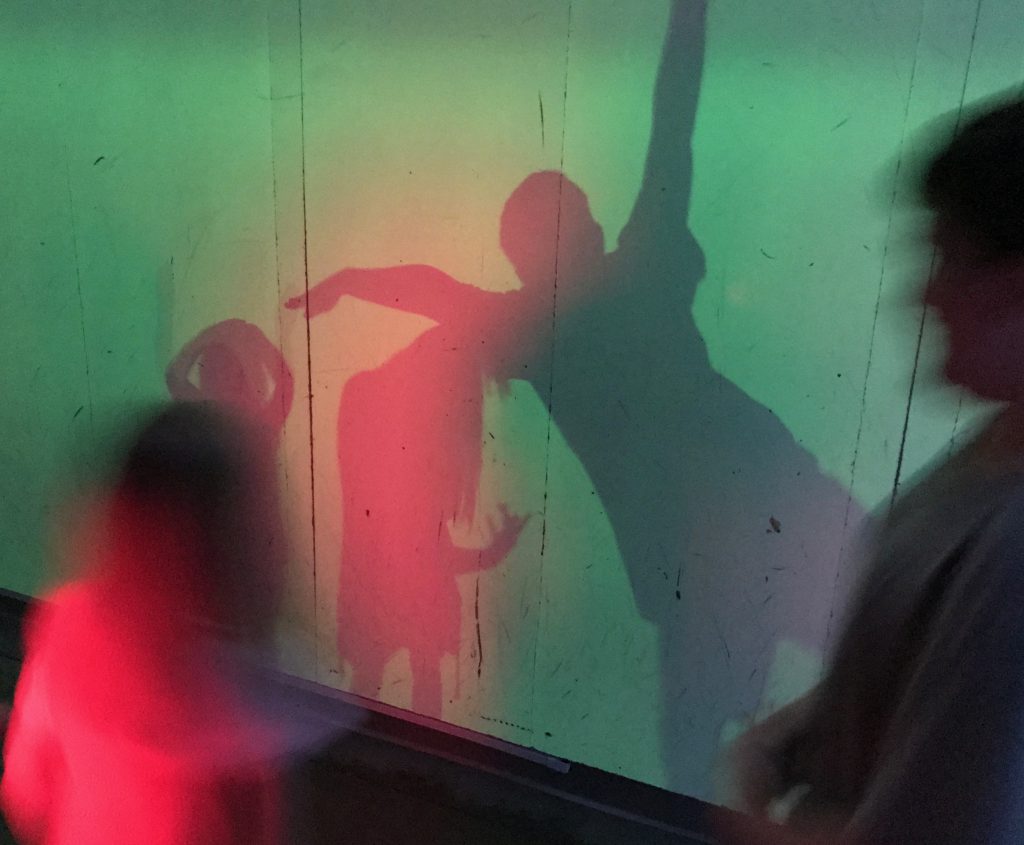 we weren't really sure what this was, but it was rainbow-y and pretty.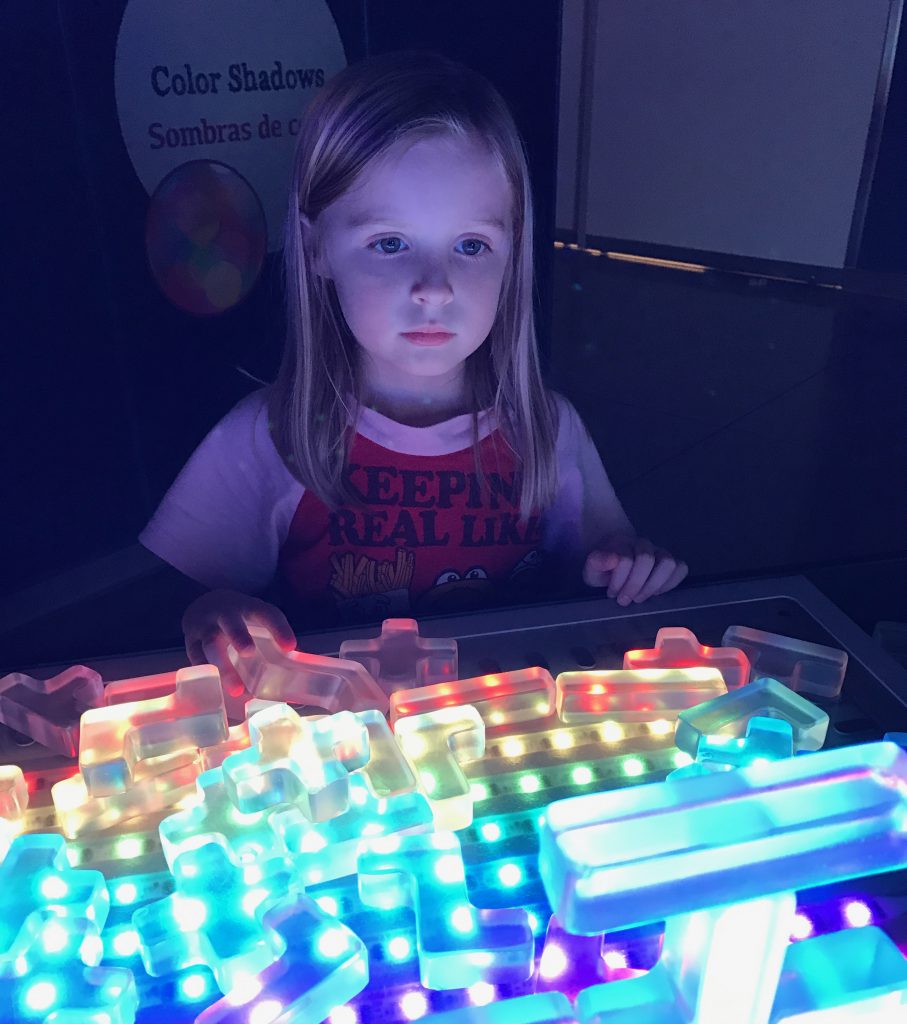 one corner was like a giant light bright from my childhood. so i made a rainbow. like i would have done when i was 7. or 40.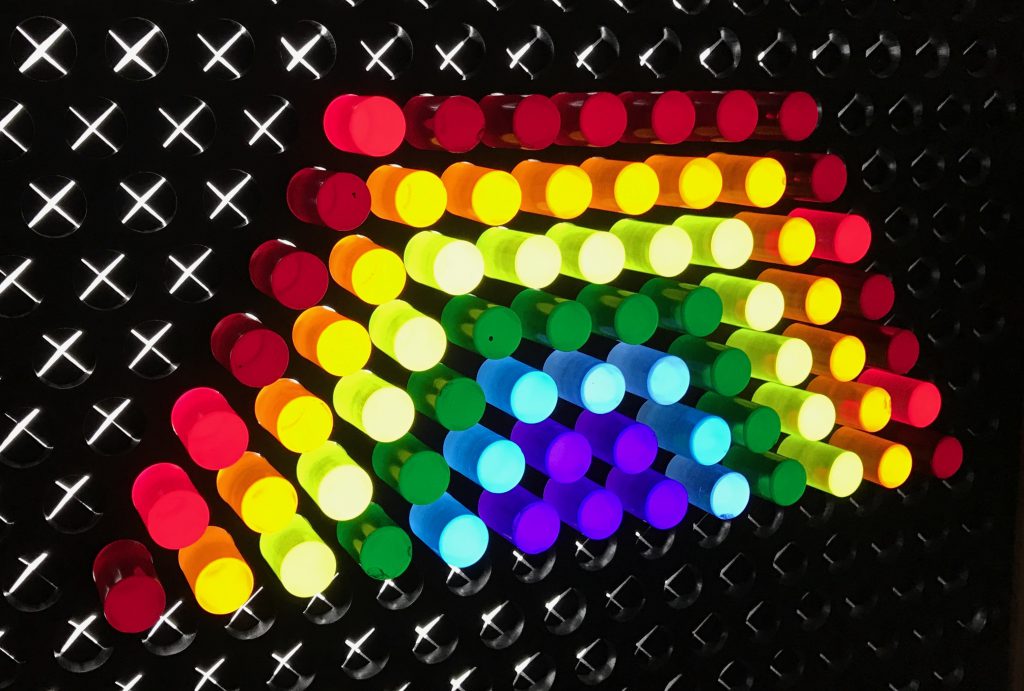 we closed out the place and meandered across the street, where there was a park, bursting with kids. we played on this shimmery mosaic dragon for a bit (that's the museum in the background – the thinkery).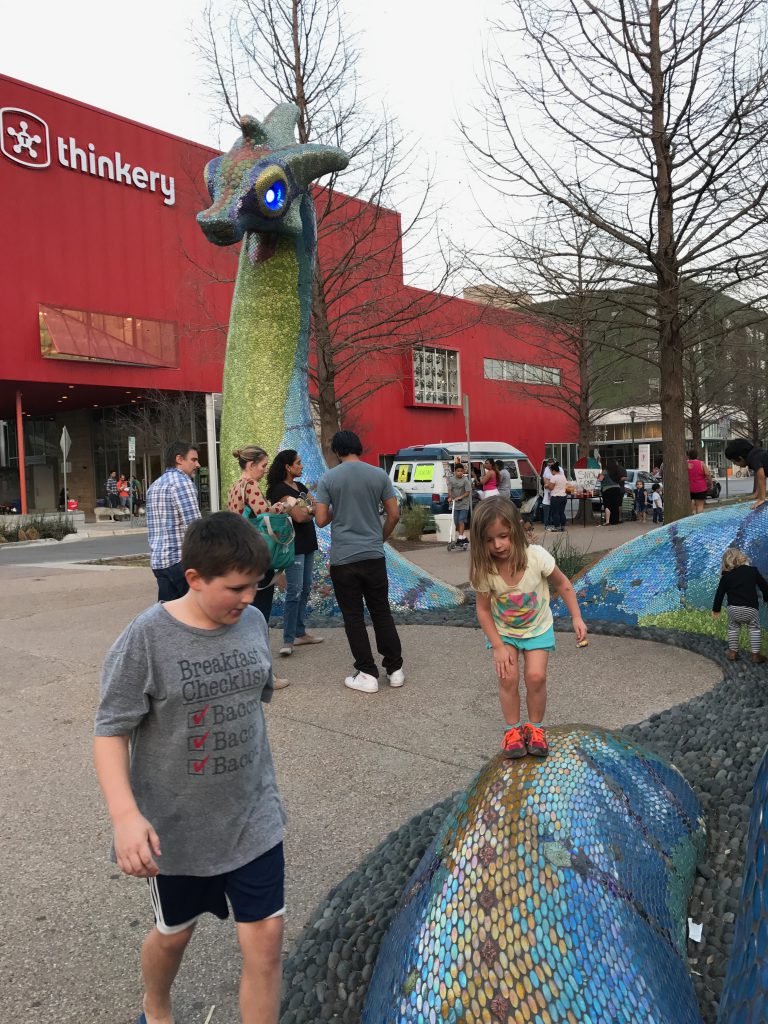 after a complete meltdown when we tried to leave, we decided that the girls and i would stay in the park, derek would go get some dinner, return to pick us up and we would head back to the campground. it mostly went that way. the trip to get food took a little longer than we had planned. hazel fell asleep. it got dark at the park. anna didn't want any of the food derek had picked up. i decided that we should get tacos again before we left. and THEN, we were finally on the road, back to boring old columbus… sigh.