on our trip the night before to boquillas canyon, we pulled down a side road that leads to a spot that you can cross the rio grande (legally) and go visit a little town in mexico, called boquillas del carmen. the crossing is only open wednesdays through sunday, so we decided to make a go of it on day 2, since it was sunday. 🙂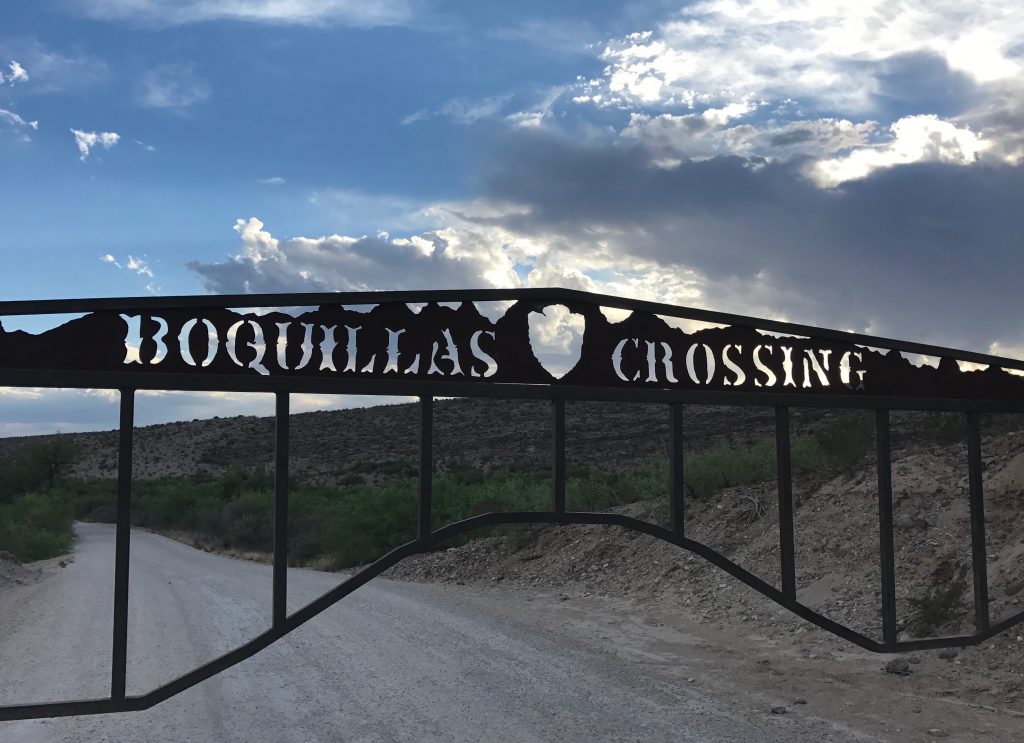 first. a little about boquillas del carmen. at one point it was a mining town, but when big bend became a national park, it morphed into a tourist location, with an "unofficial" border crossing. it's 160 miles from the nearest mexican city and before 9/11 had over 400 residents. after 9/11, the us border locked down and their economy suffered, forcing many folks to move out and work on ranches and such. by 2013, the population dwindled to about 90, but the us opened an "official" border crossing and the population and economy has been slowly recovering. they have only recently gotten electricity and there is one phone line into the town. (if someone calls it, the operator tells the caller a time to call back and then goes and finds the person they were calling for and makes sure they are there at the assigned time). there are two restaurants, a bar, and trinkets and crafts being sold at every residence. donald trump's ridiculous wall would ruin this town. ok, moving on.
we drove and parked at the us side of the "port of entry". here, we made sure we had our passports, got a little instruction on how the crossing works, and a lesson on what items we were allowed to bring back, and what items were forbidden.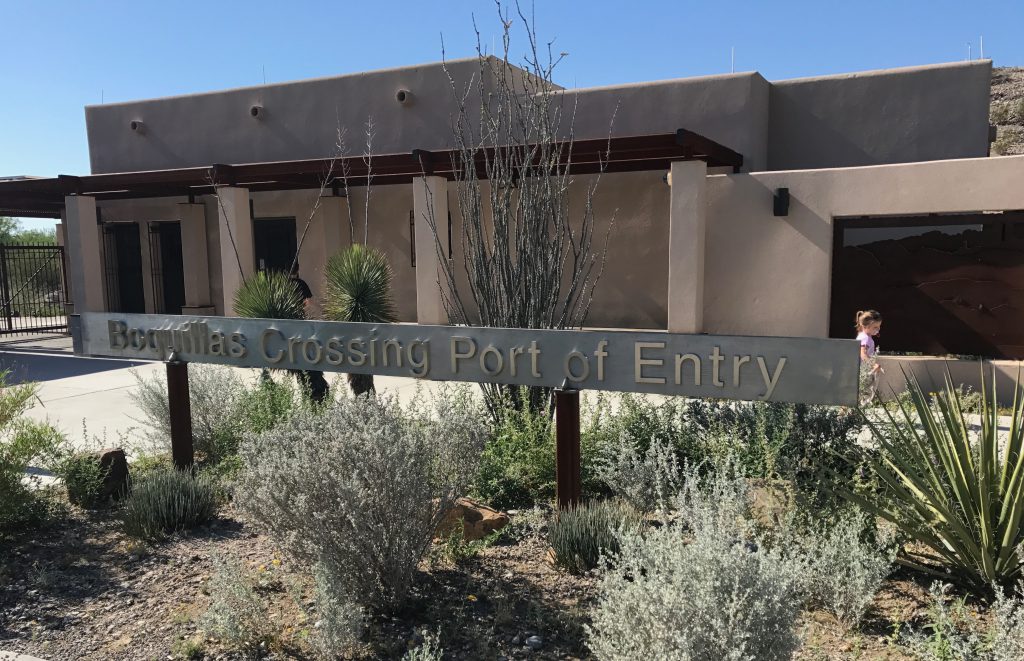 then, we were off on our way down a little path to the rio grande.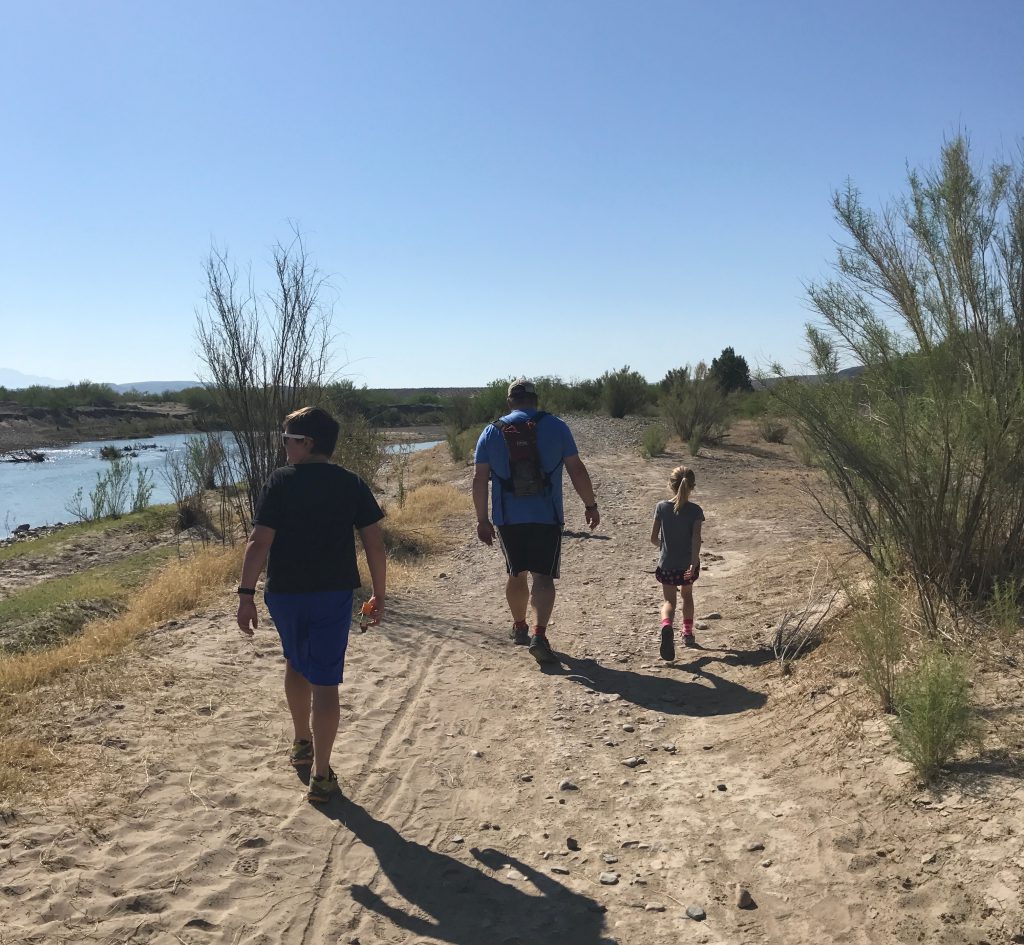 as we got closer, we could see our boat and several trucks lined up across the river, ready to take folks into town.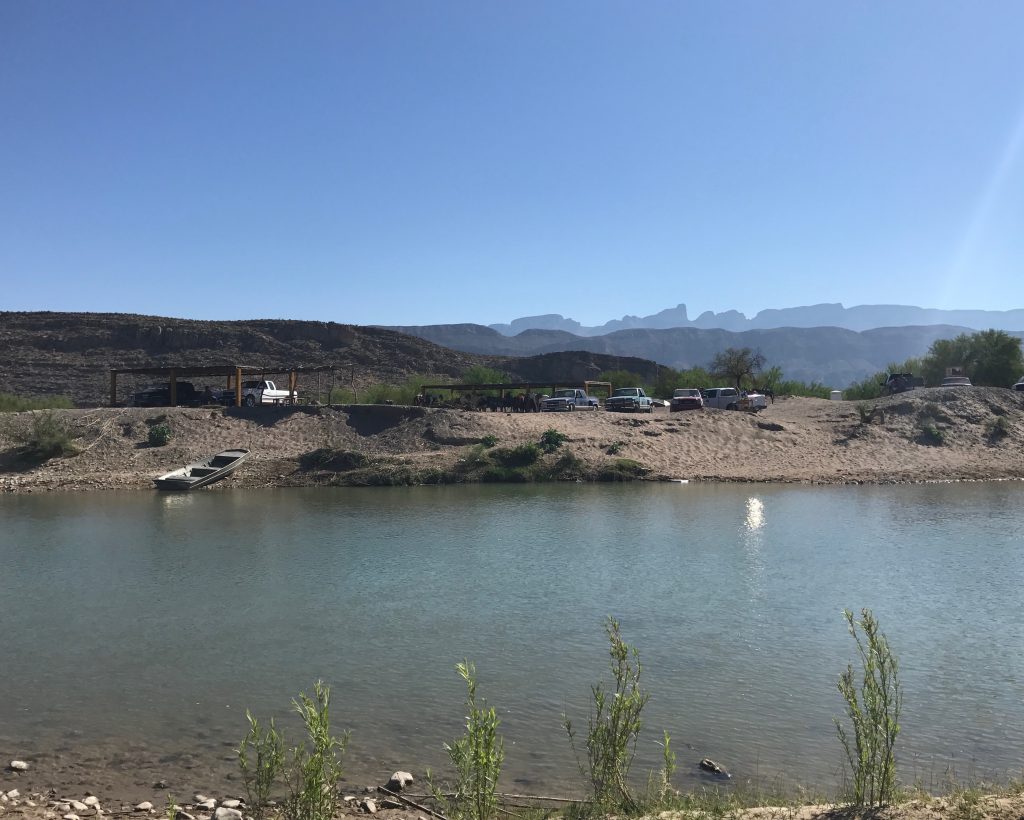 we paid $5 each to ride the "boquillas international ferry" to the other side. a journey that lasted about 2 minutes.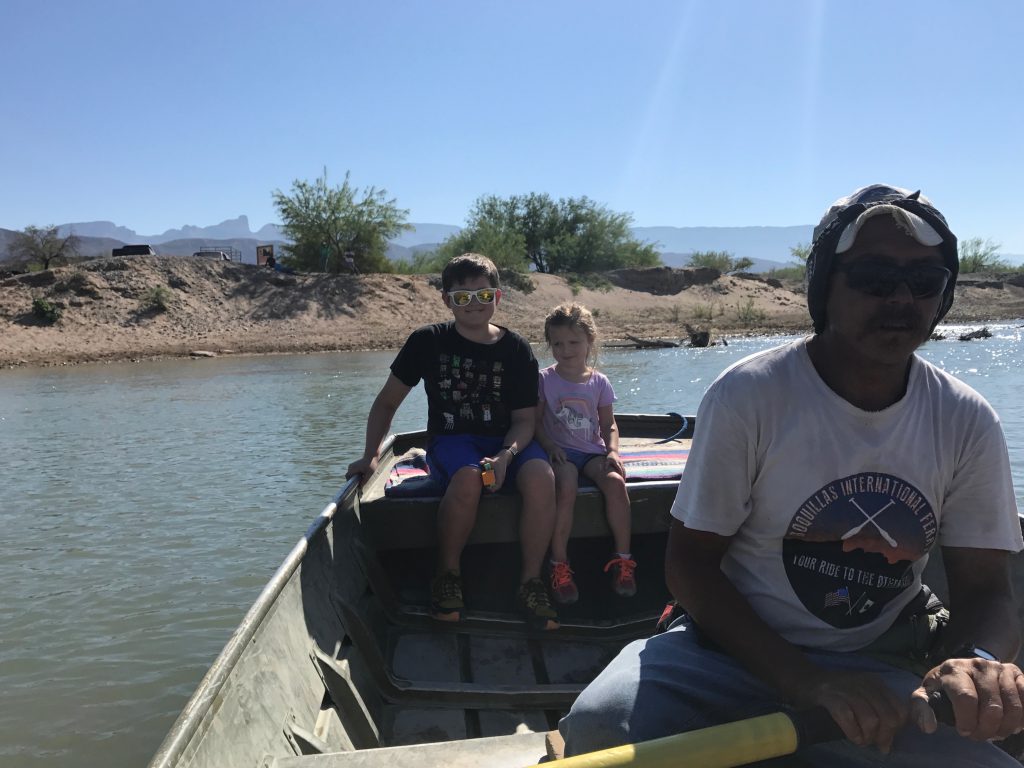 once safely ashore, the options are: ride donkeys, load into a truck to ride, or walk the 3/4 mile trip into town. we opted for donkeys, obviously.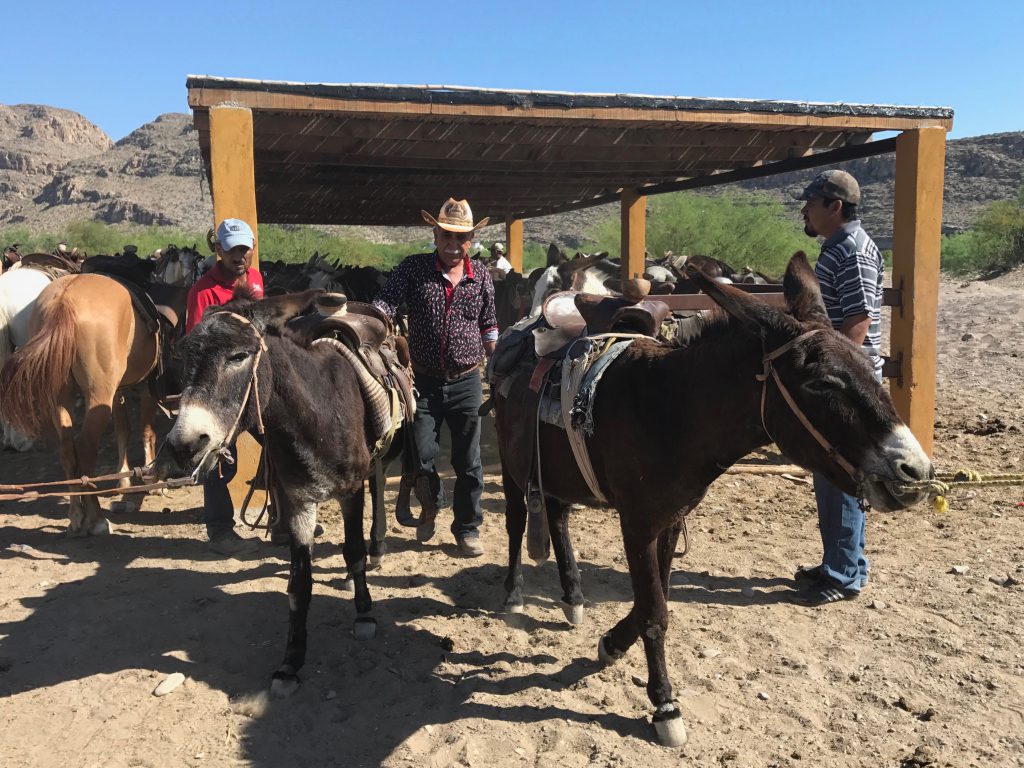 except hazel and isaac were NOT having it. so, it was just me and anna.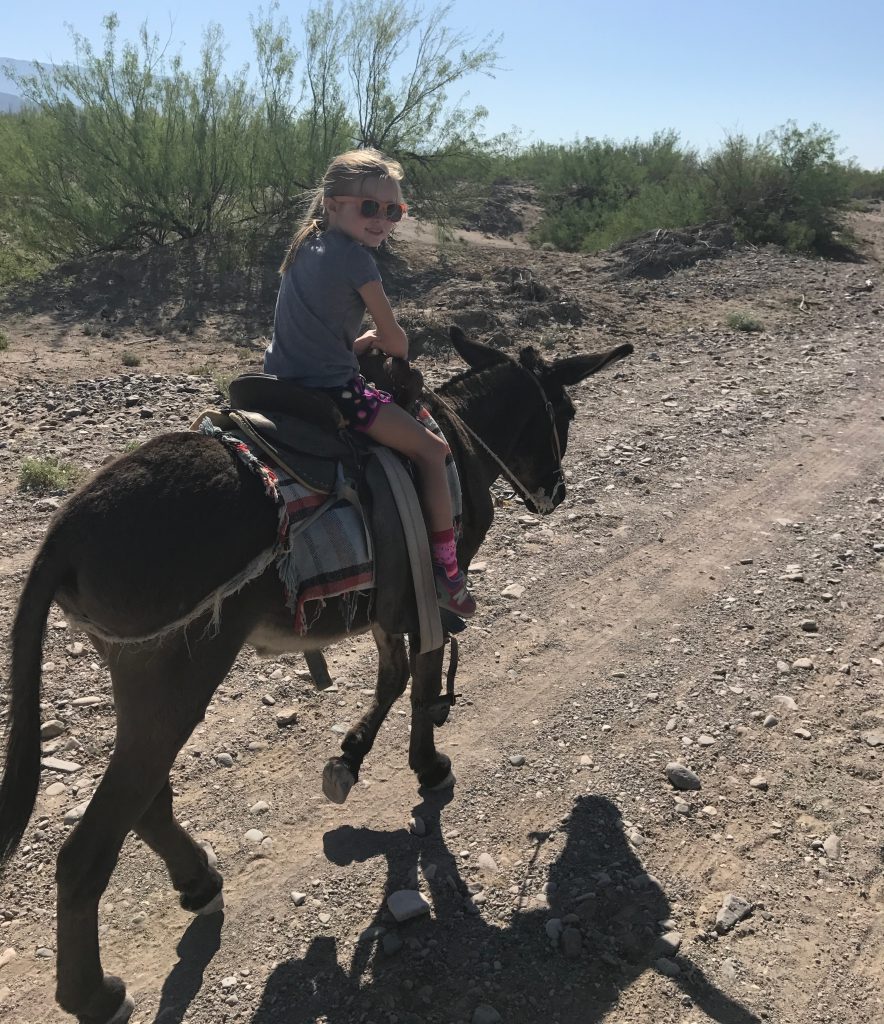 cutest mexican donkey riding tourist ever.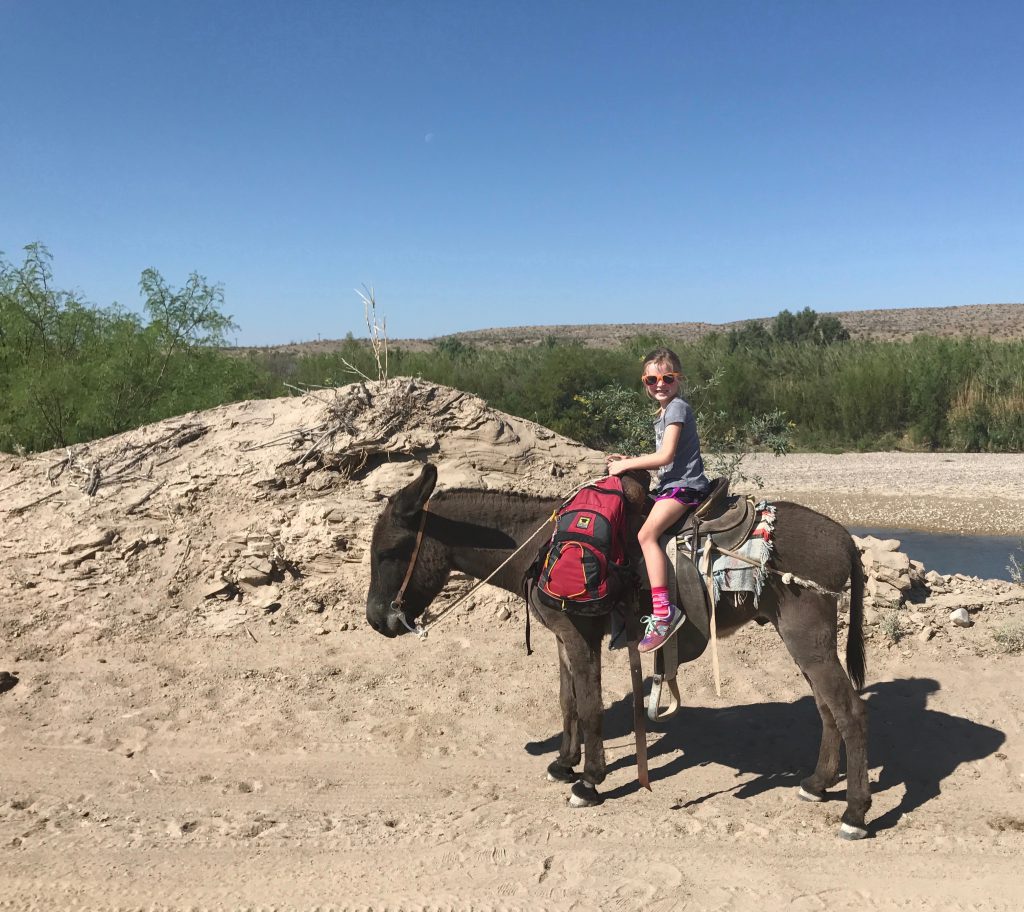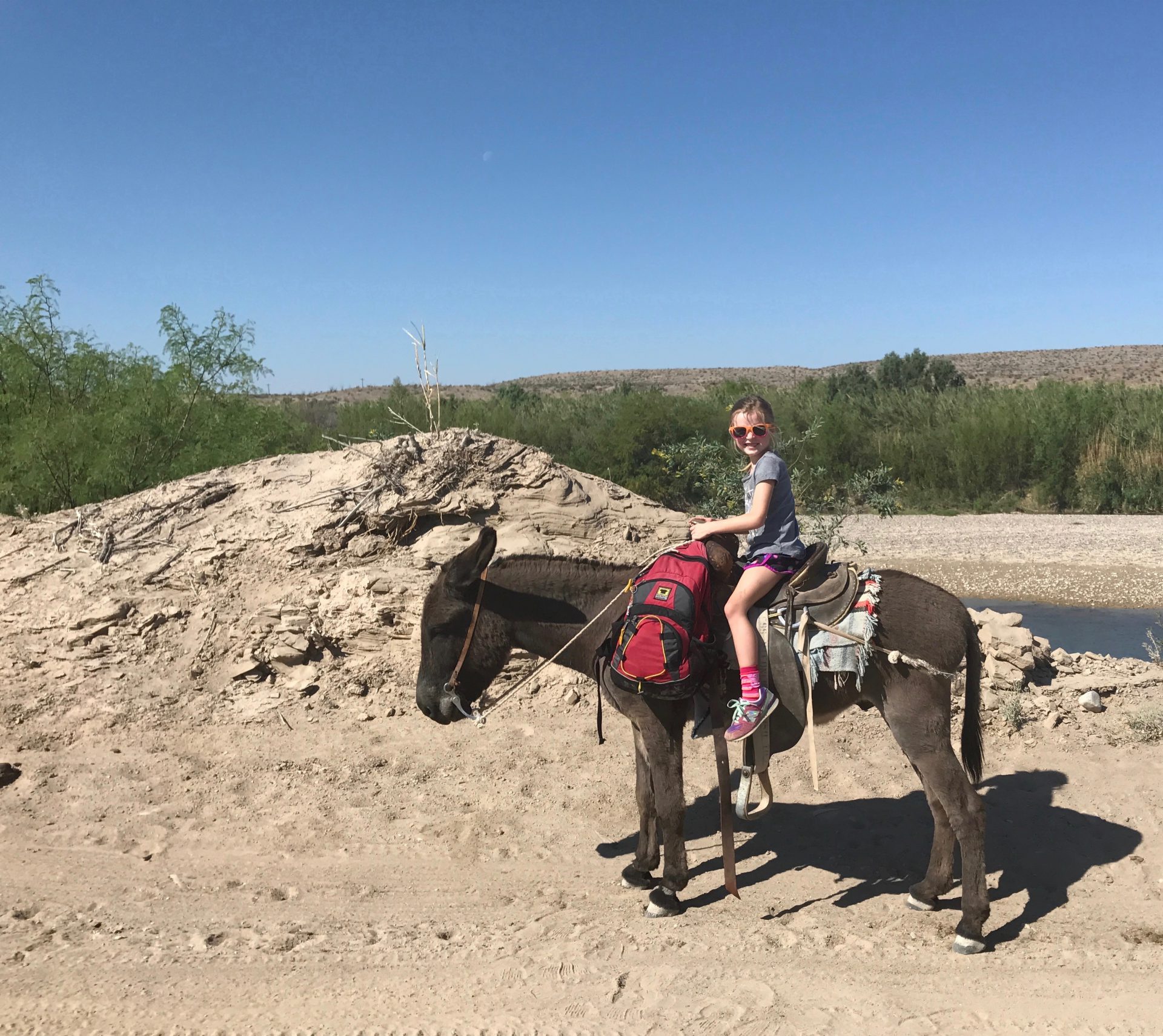 derek, isaac and hazel opted to walk, so they could get good pics, which was a total fail, because hazel is a mess.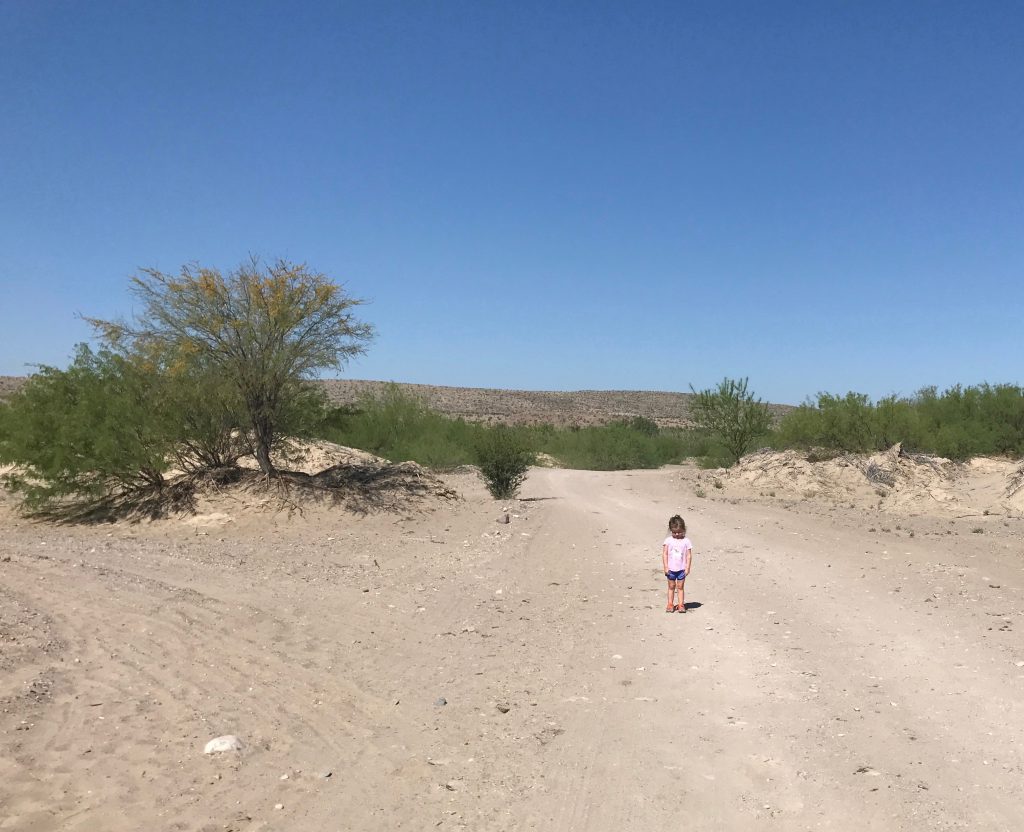 cute sign into boquillas.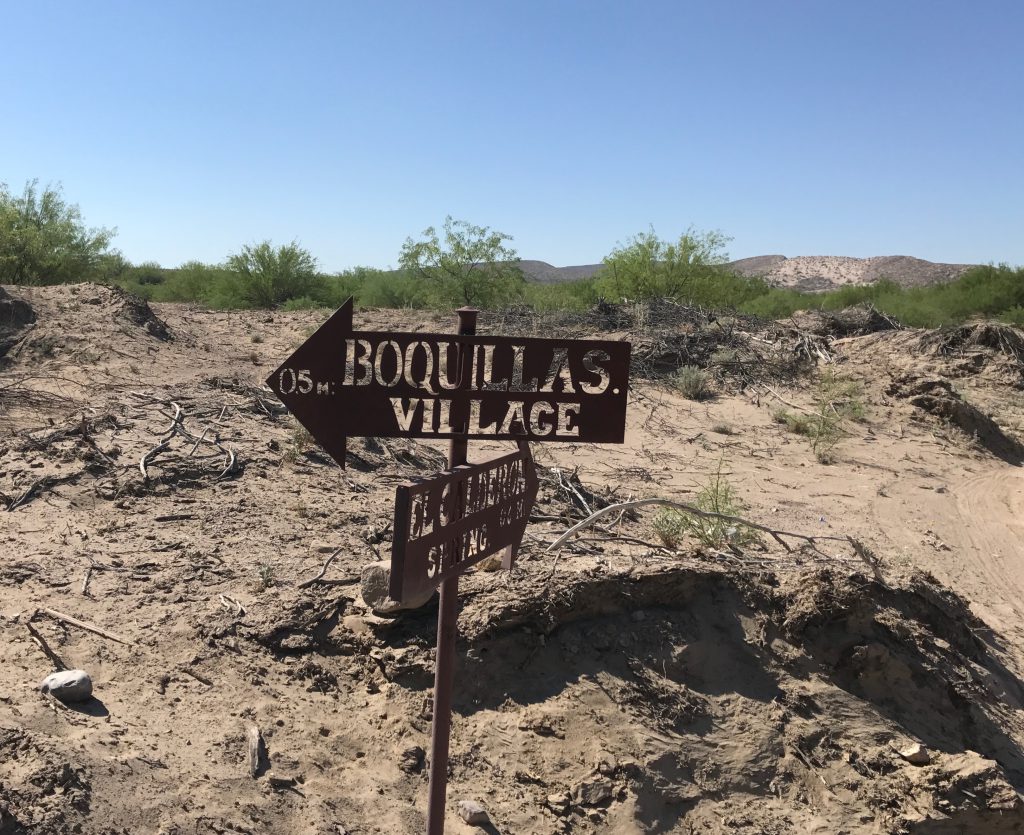 once we were on the outskirts of town, we tied up our donkeys and our guide took us into town. (i think if you take a truck or walk, you don't have to have a guide, but we liked chatting with our guy).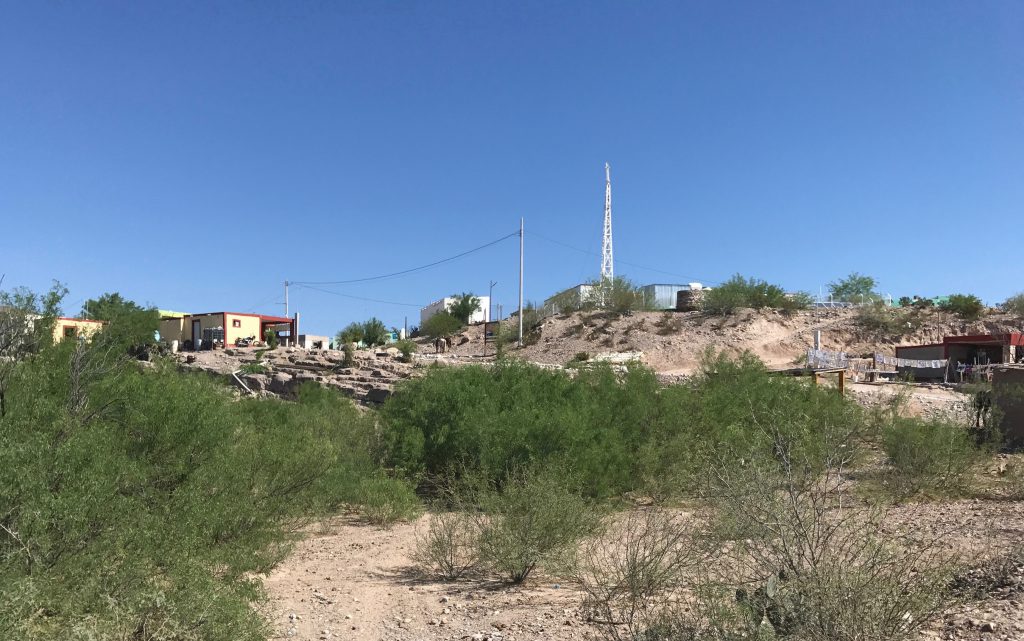 first stop. customs? we were led to a little trailer, where we showed our passports and were sent on our way.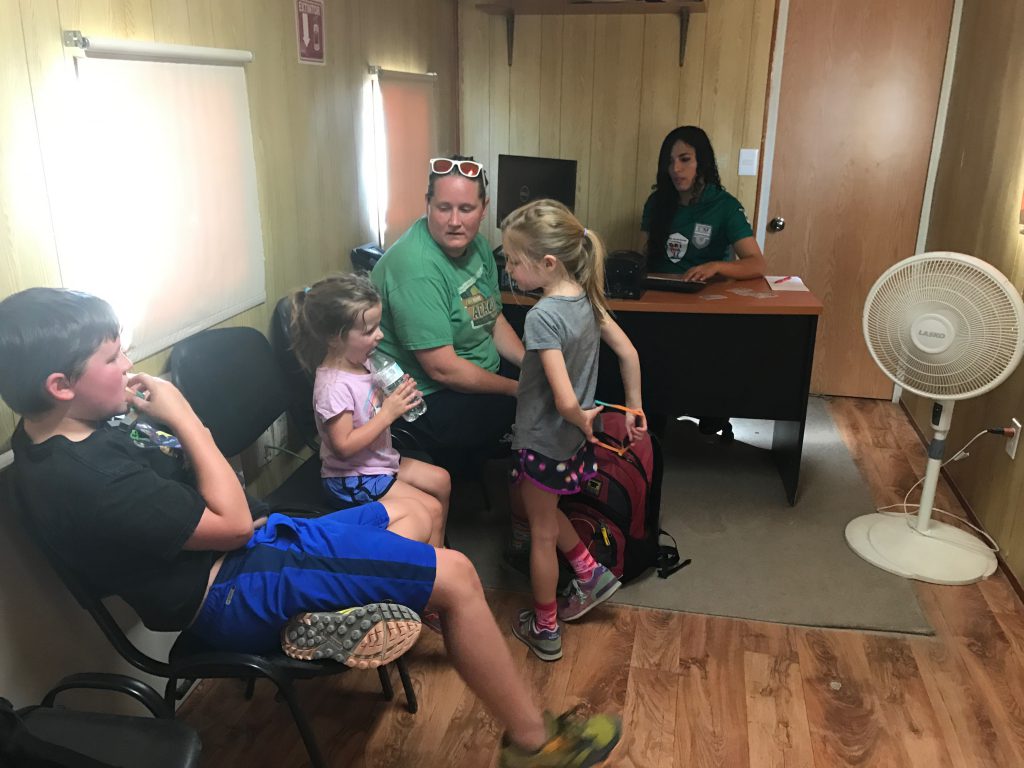 now, the full tour of the town. every single residence was selling handmade crafts. they were all very similar, but enough different that you could tell that there were different artists at work.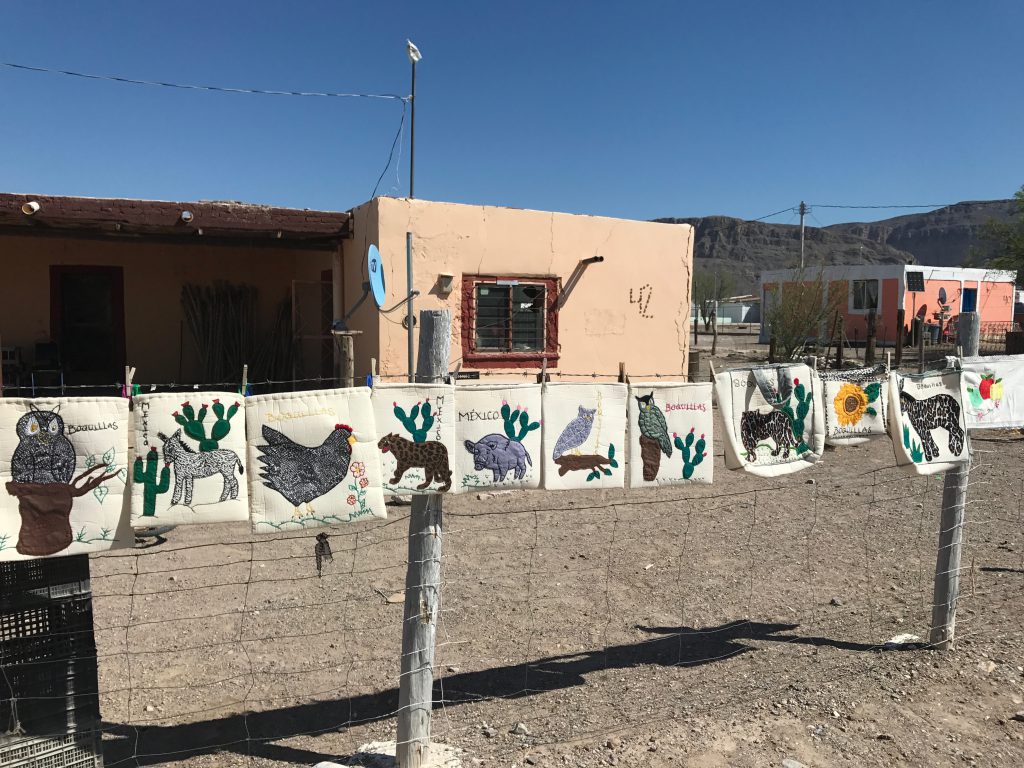 no fewer than 5 different kids ran up to us, offering to sell us bracelets. some said "boquillas", others "mexico", but my favorite was "no wall". the people here obviously feel strongly about that.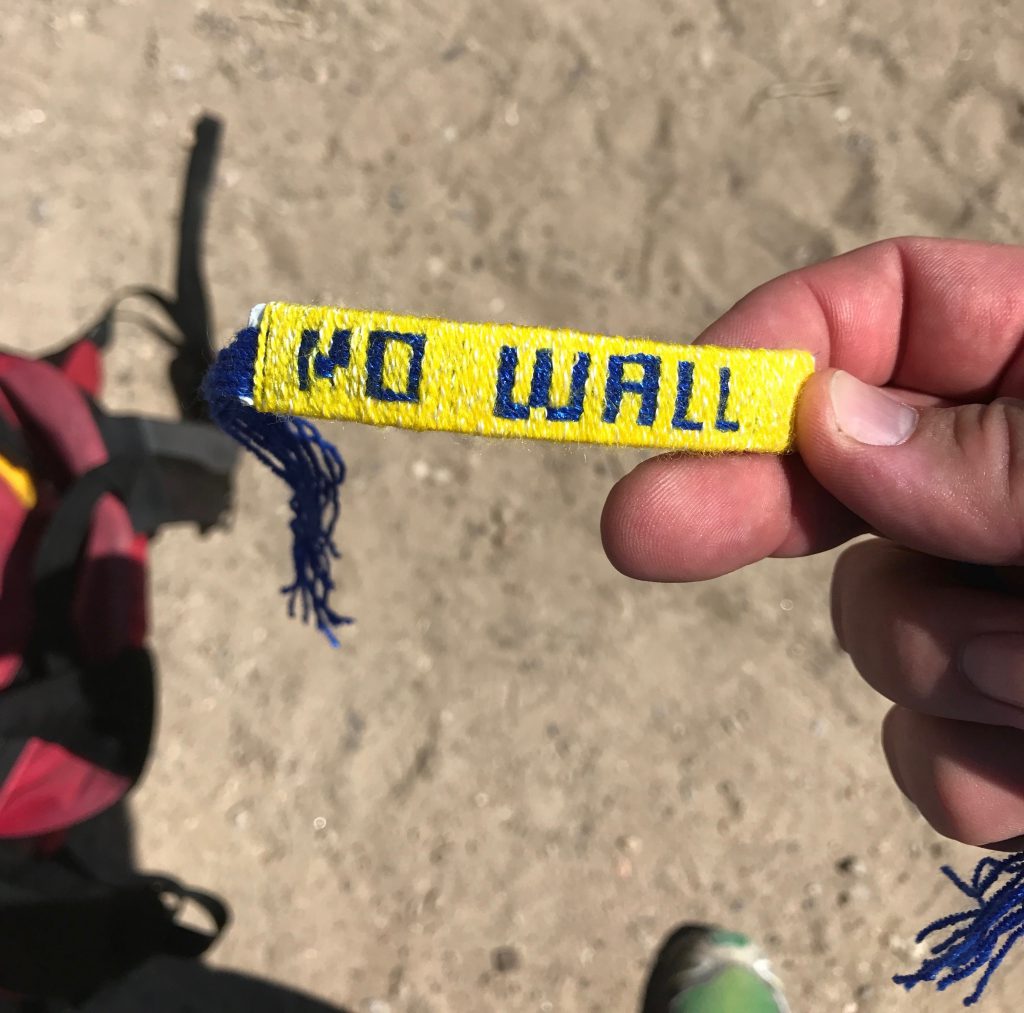 the local catholic church.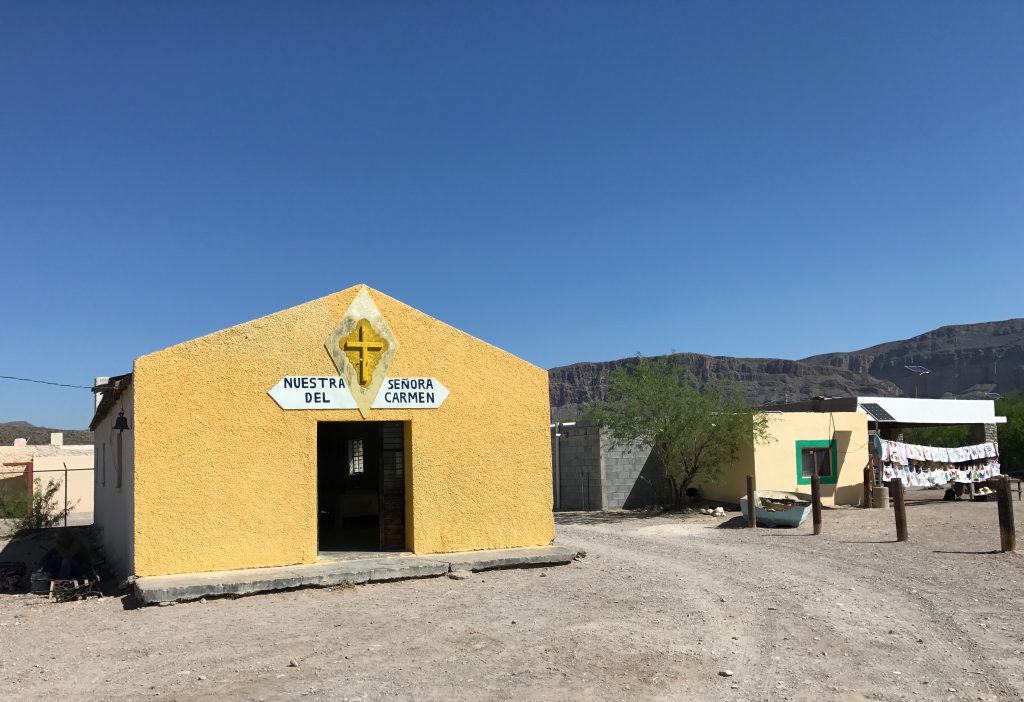 a view of the town. a not so great view. sorry. it felt strange taking pictures, while our guide looked on.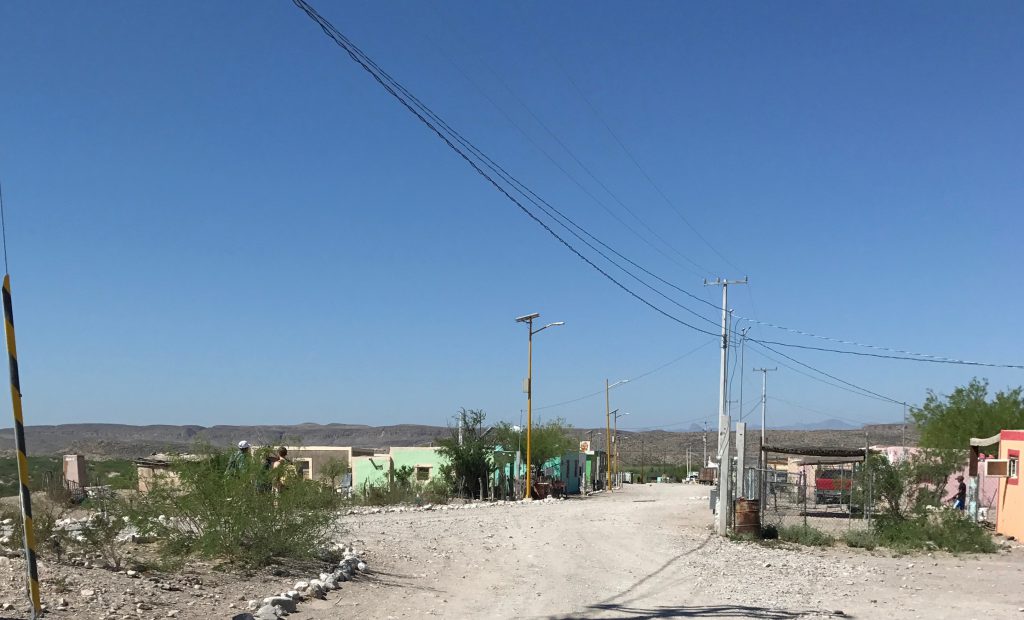 the local watering hole.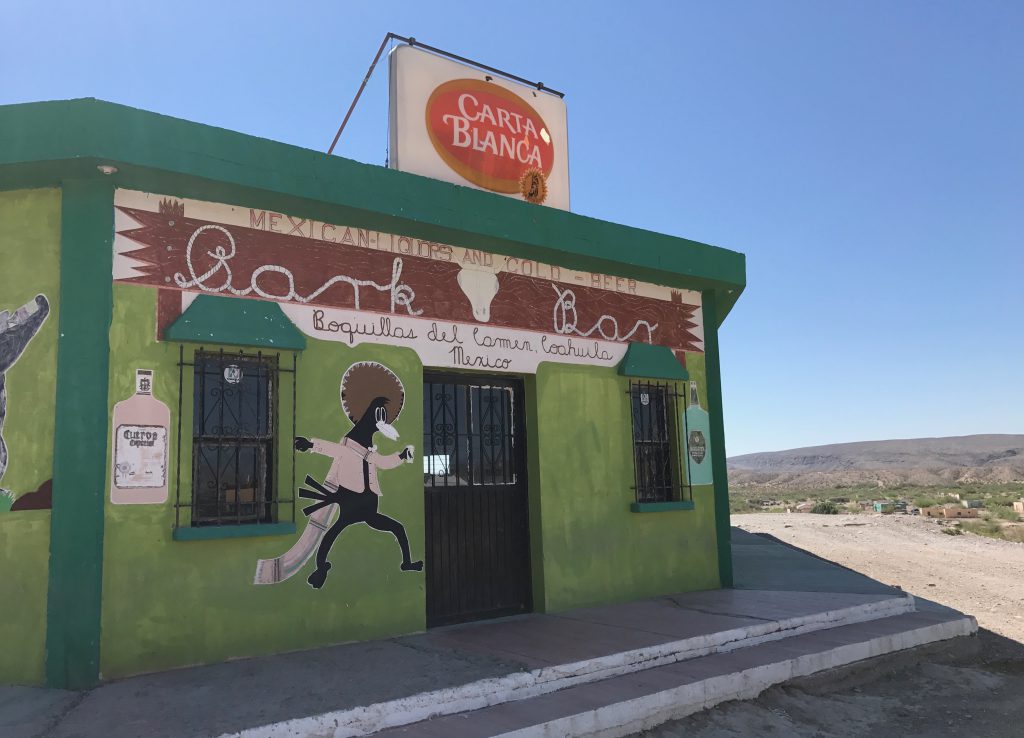 more views with crafts for sale…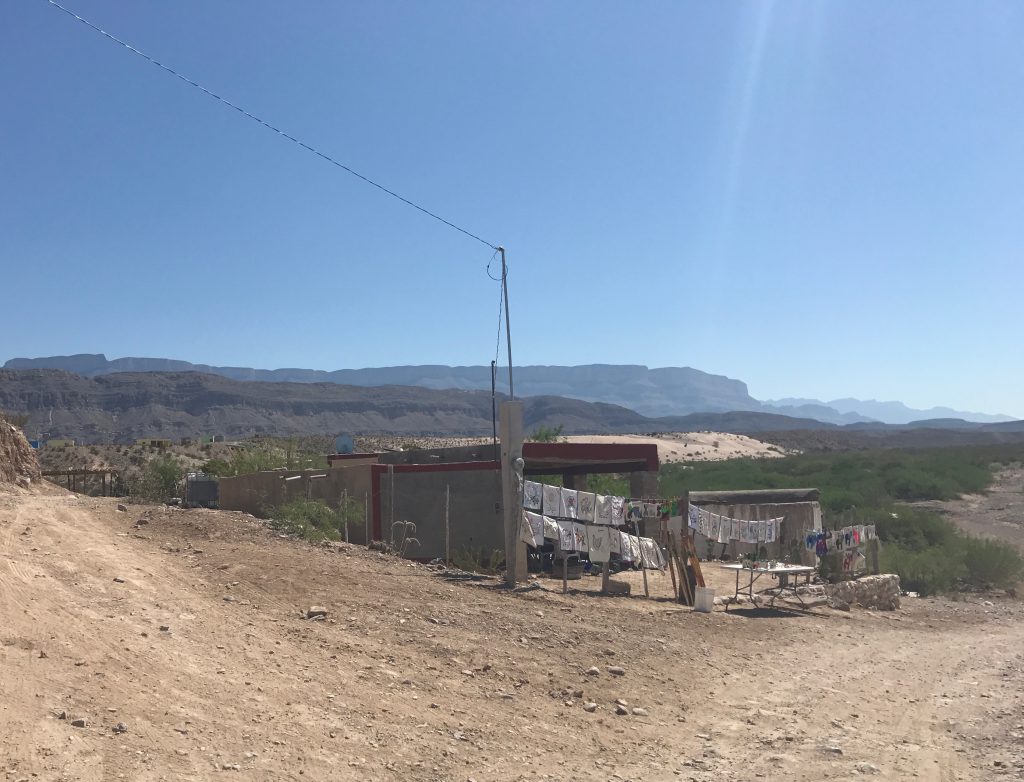 the hospital. it's probably more like a very limited urgent care. i did notice a shiny ambulance as we wandered around, and our guide told us that all of the town's babies are born at the hospital 160 miles away.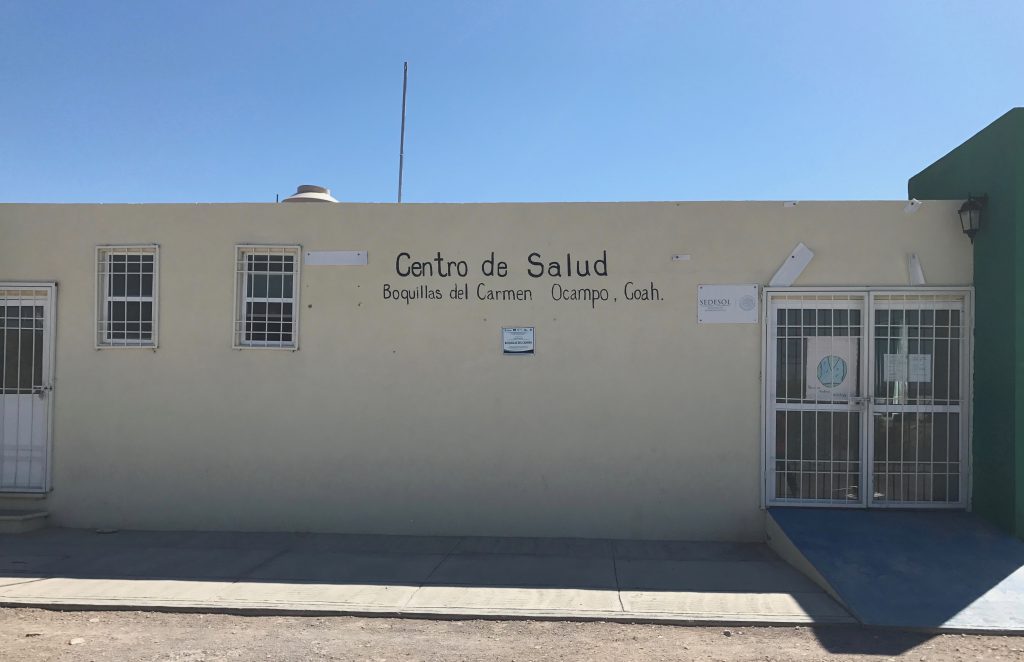 wandering down the main drag. we saw a pack of loose dogs chasing a baby horse through town.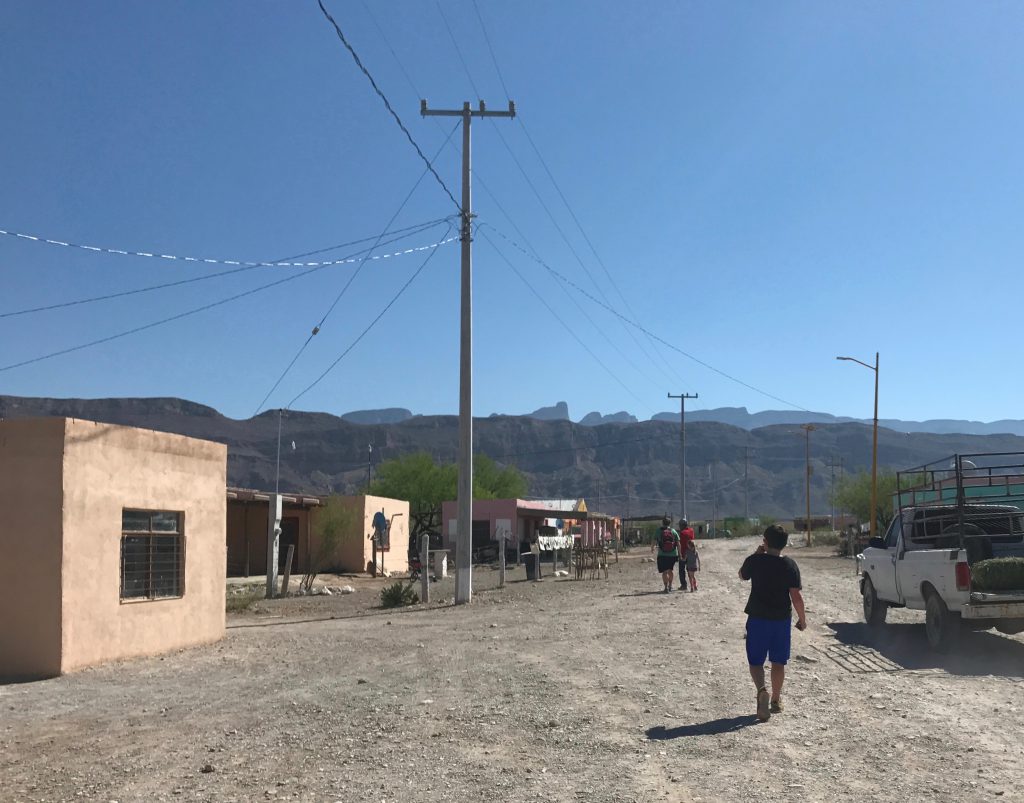 our guide stopped to show us his house. his wife came out with four kiddos. they had an assortment of wire and bead figurines for sale, so we picked out a chicken, peacock and scorpion for souvenirs. they also had several super cute chihuahuas roaming around, much to the joy of the crazel.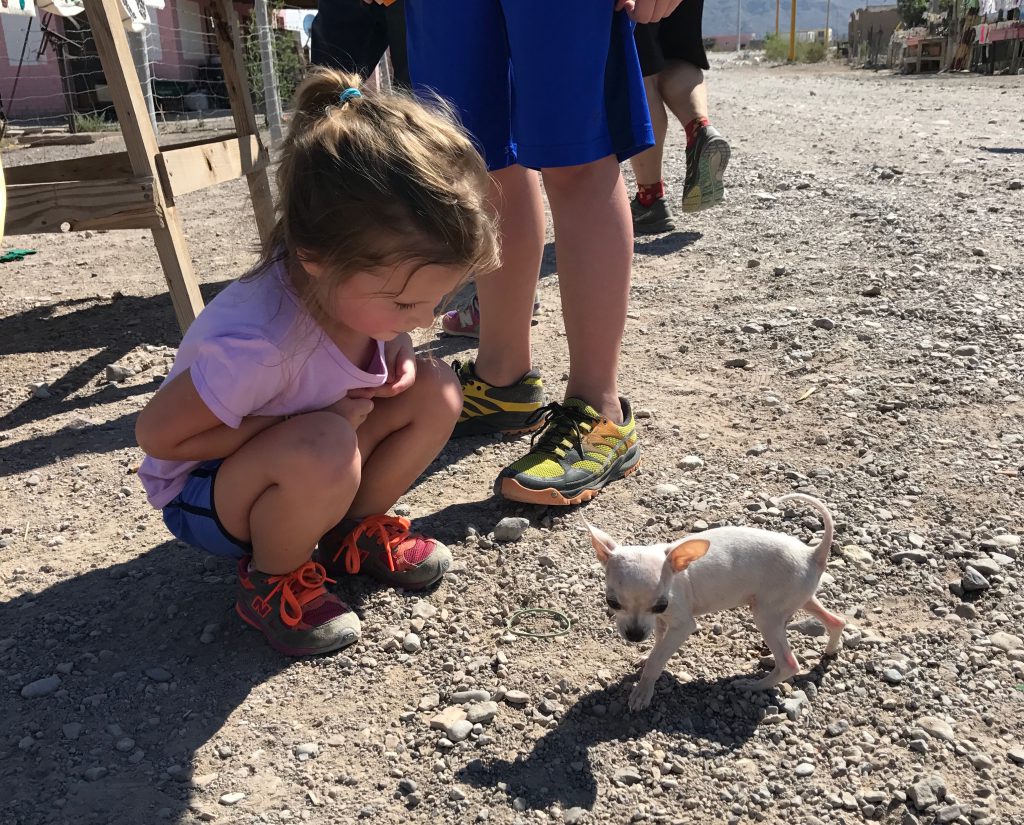 after we had seen it all, we stopped into one of the two restaurants for some tacos and refreshments. a glass bottle of coke for each kiddo.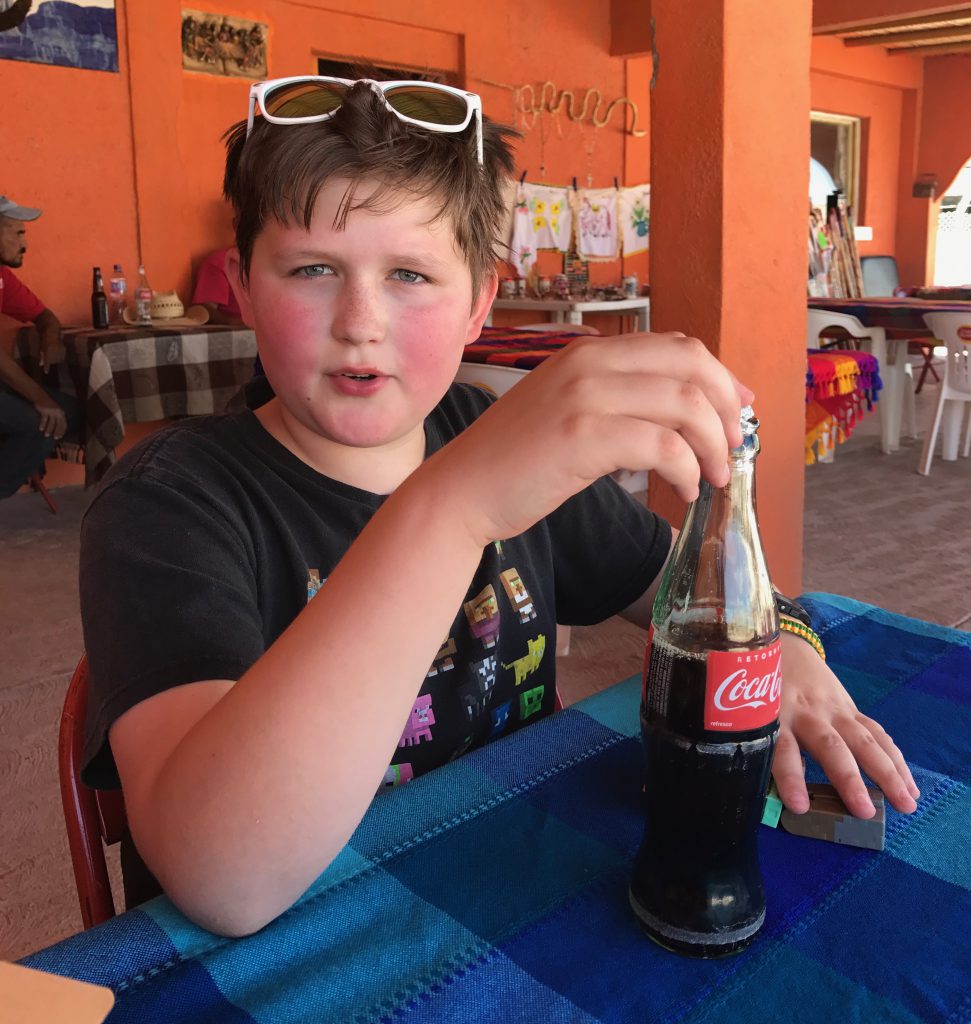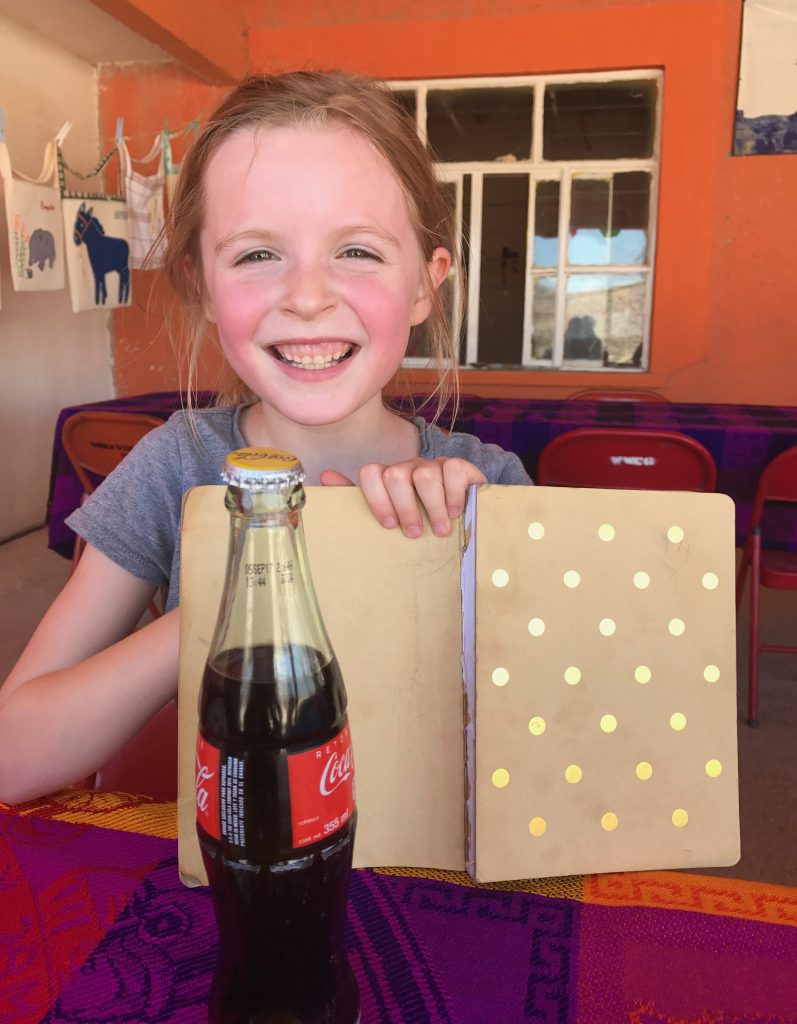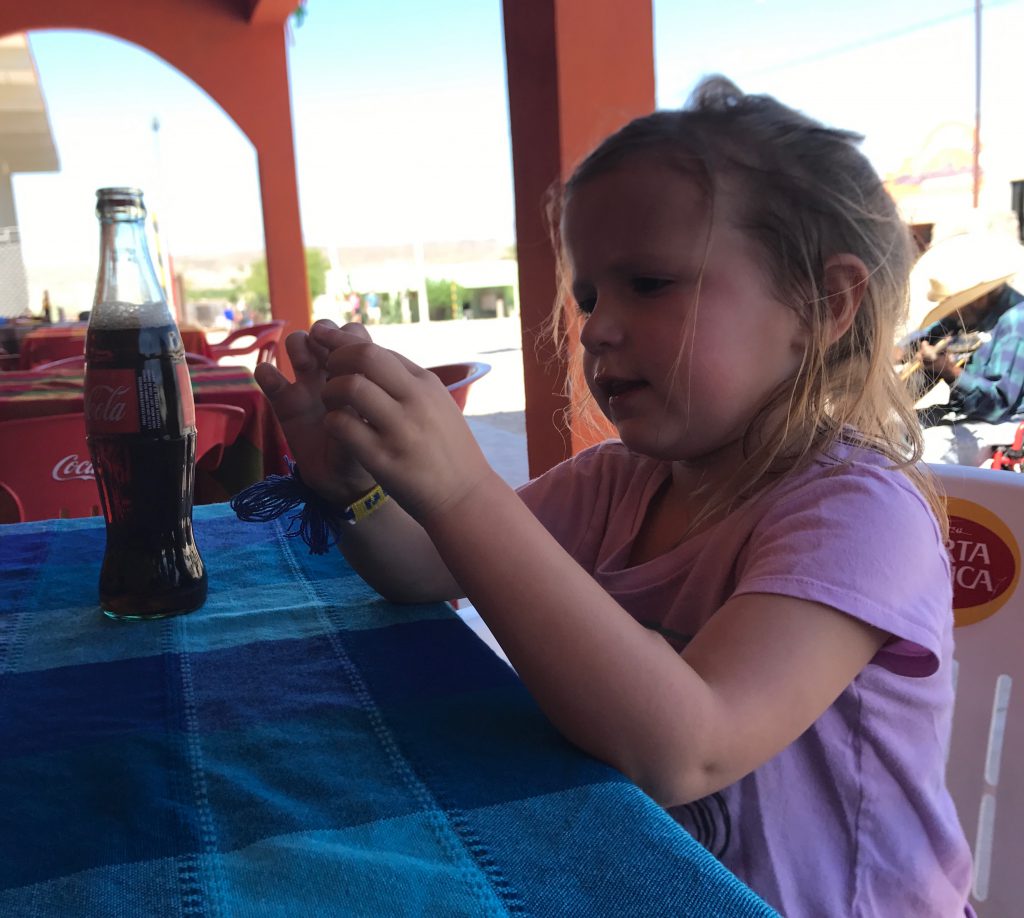 and a beer and delicious tacos for me. (i was willing to share the tacos, but the kids prefer store bought hard shells and ground beef).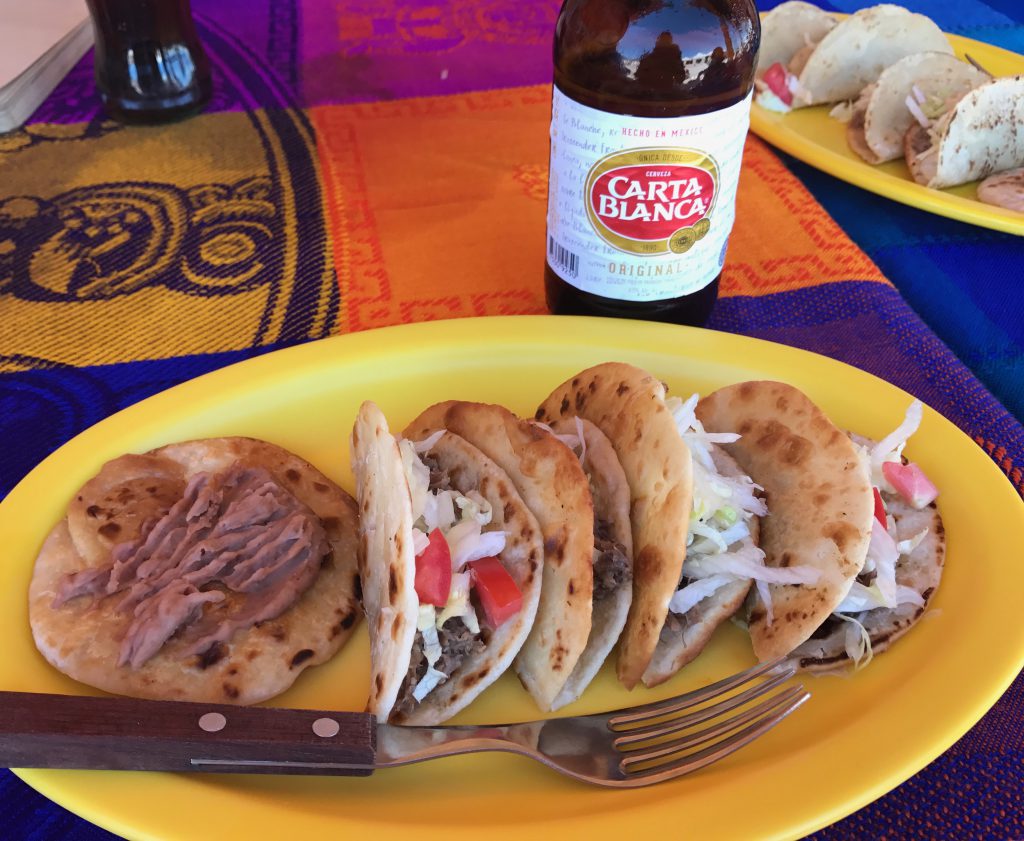 next to the restaurant patio, along with several sleeping dogs, there was an older man with a guitar, who would occasionally break into song. he rarely finished an entire tune, and seemed to mostly just tinker with his guitar. either way, we dropped a few dollars into his bucket, just for the experience. 🙂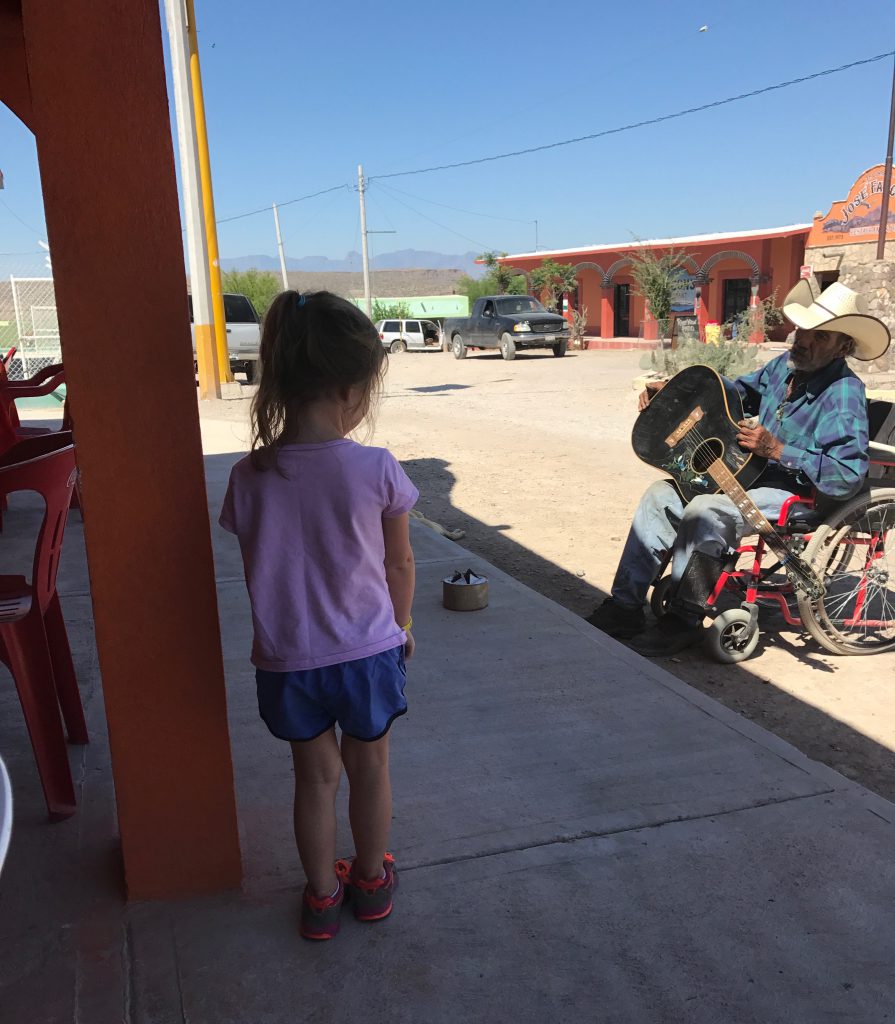 inside the restaurant, there was a bit of mexican political statement art. like i said before, these folks are not big fans of trump and his stupid wall.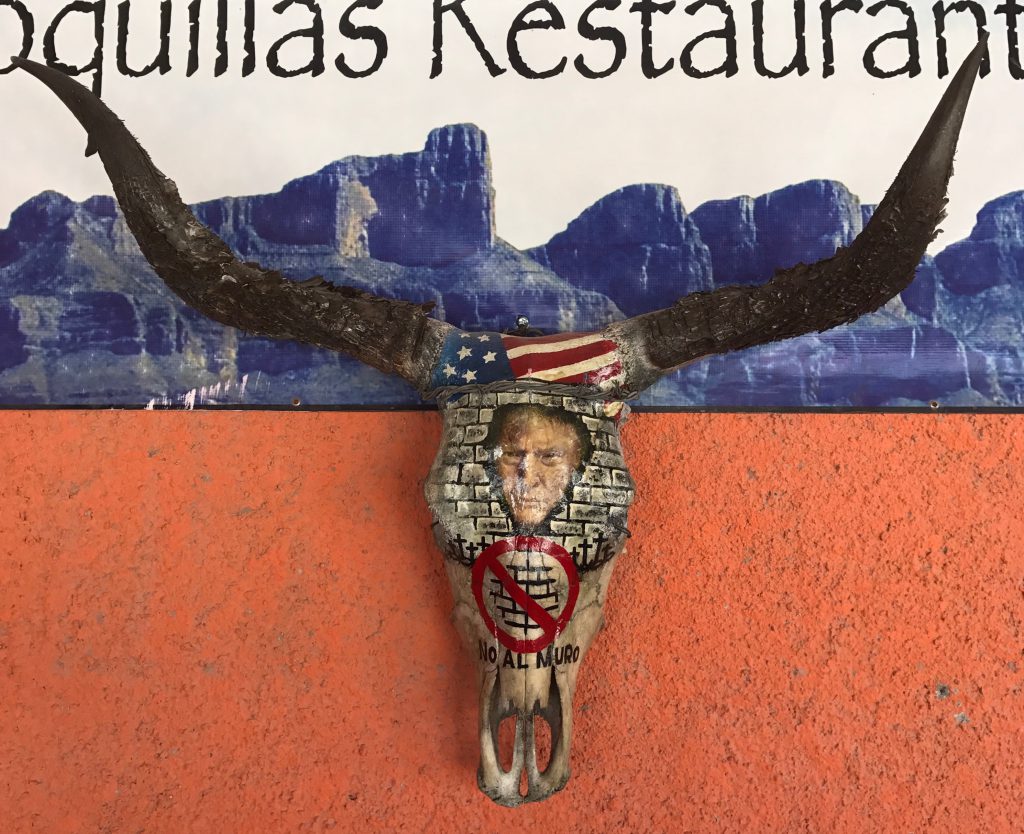 there were also more crafty options available.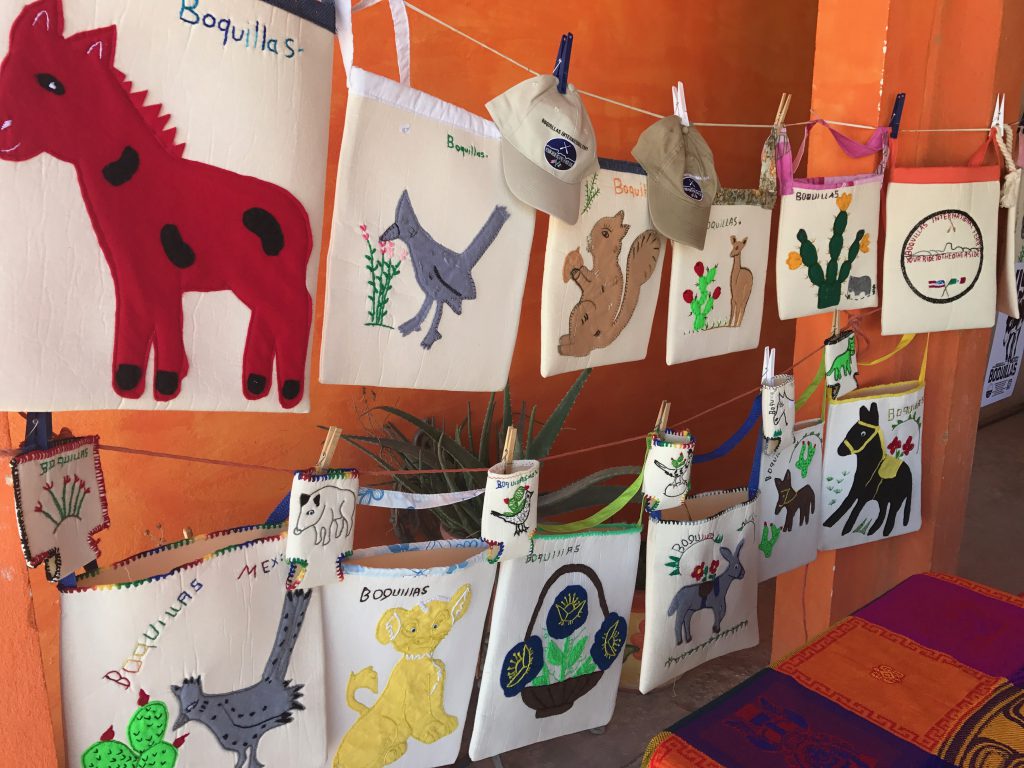 after lunch, it was time to head home. derek and hazel rode in a truck, back to the river. anna, isaac and i rode the donkeys back.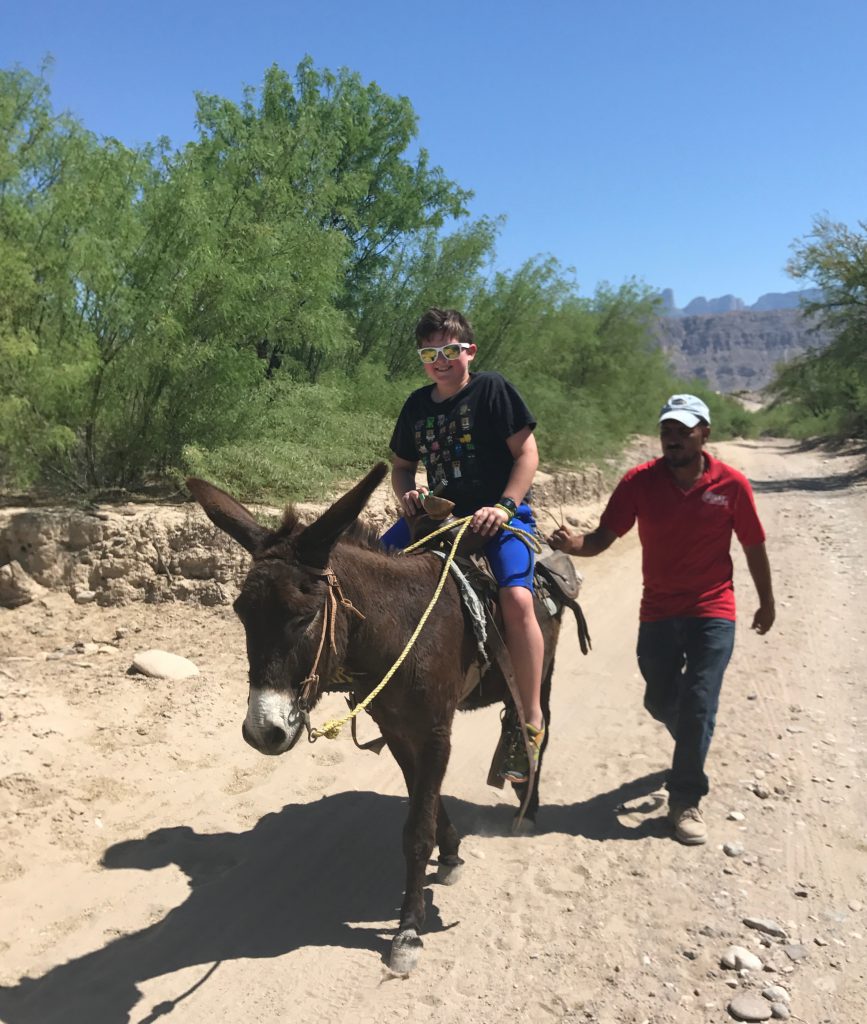 my older kids. riding donkeys off into the distance.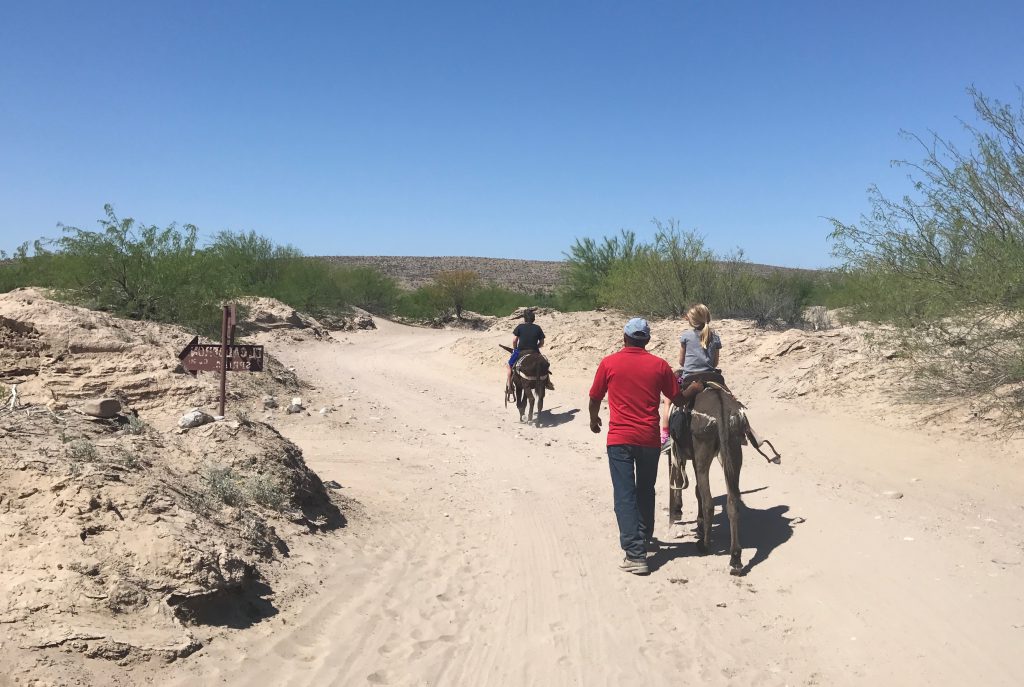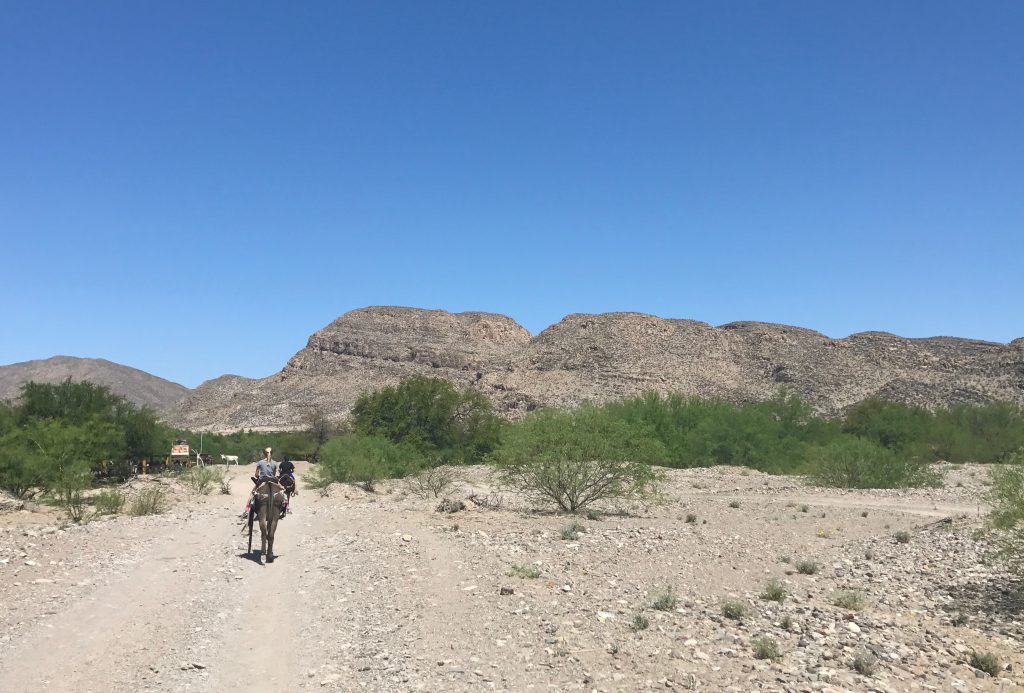 derek snapped this pic of isaac and his donkey, arriving at the river.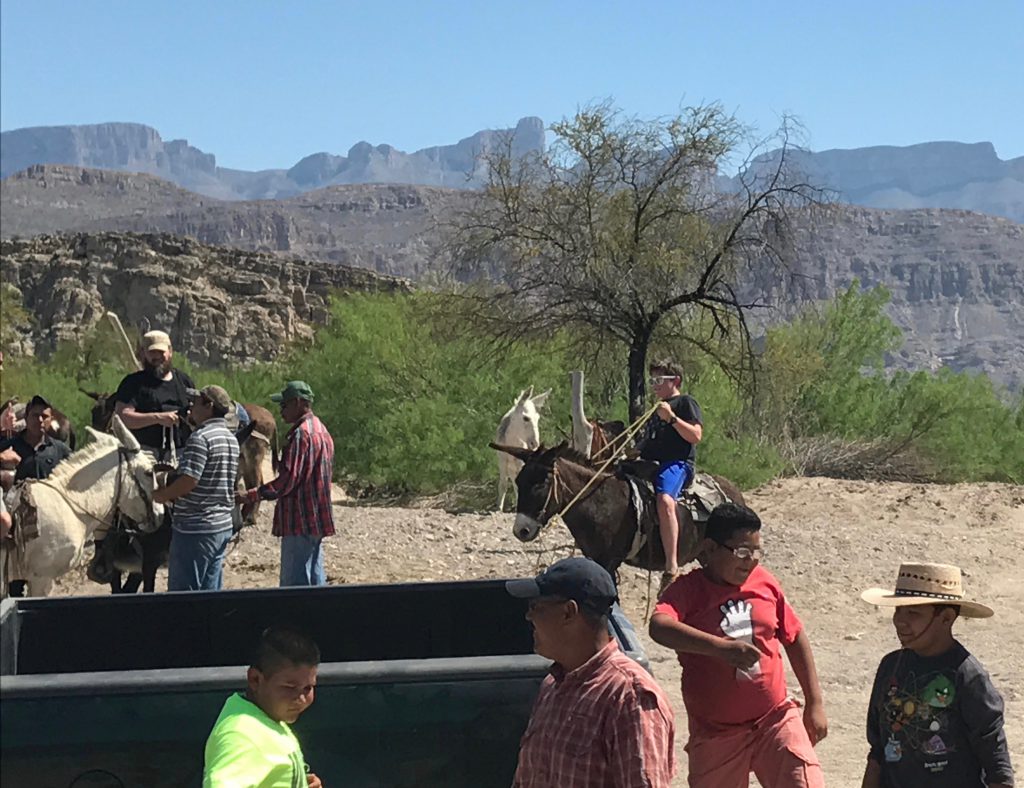 we loaded back onto the boat, to cross back to america.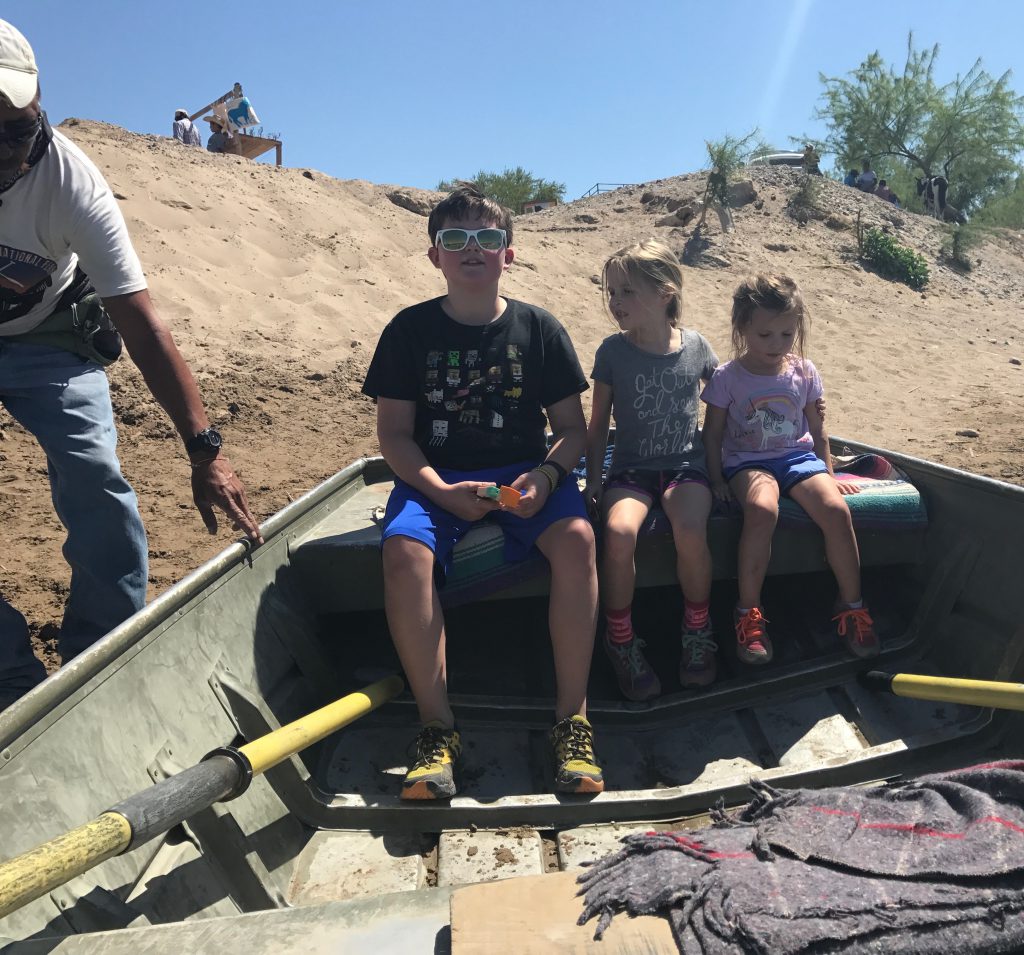 on our drive back to the campsite, we stopped at an overlook, to see the rio grande and to see boquillas del carmen in the distance.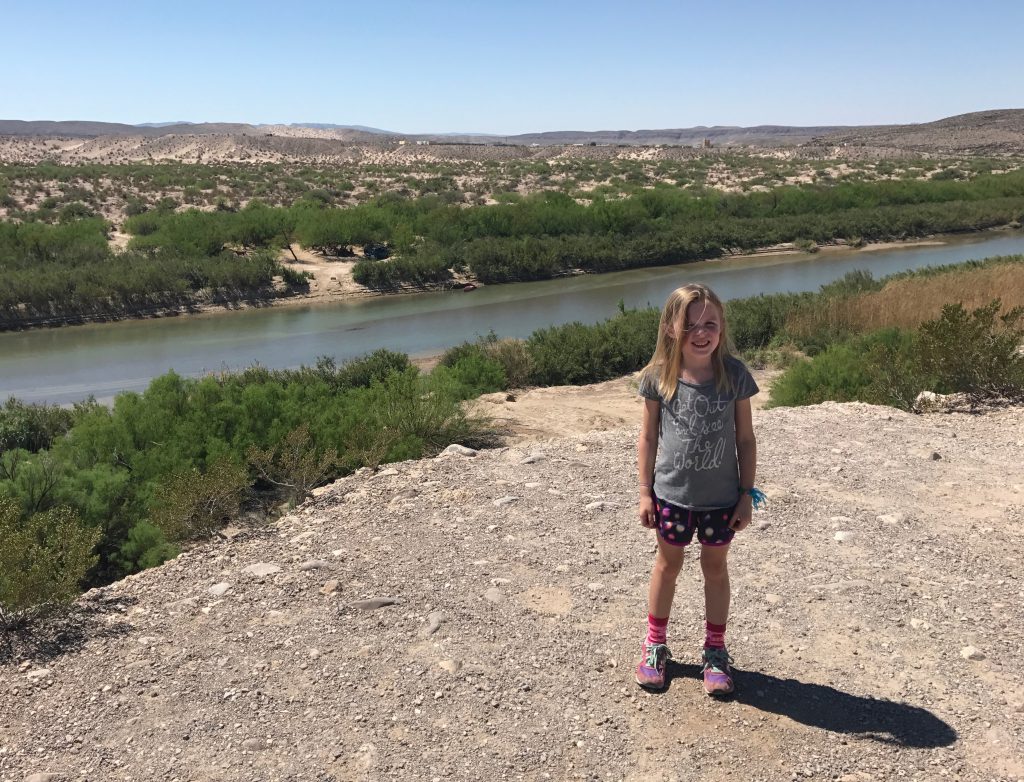 it's kind of hard to see here, but if you click on this shot to see the full size photo, you can see all the little rectangular buildings, lining the top of the flat area just in front of the mountains.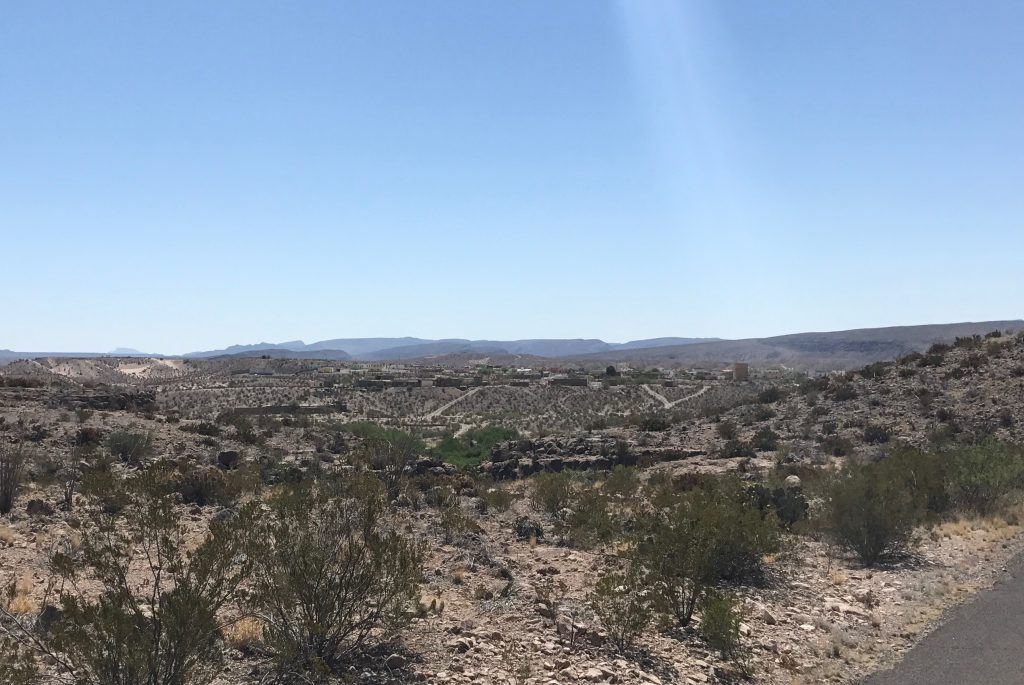 lastly, back at our campground, i scored a big bend hefeweizen to enjoy with my new boquillas can koozie. (purchased from a lady who not so subtly talked me out of buying one from a table that she was keeping an eye on for a friend and buying one of hers.)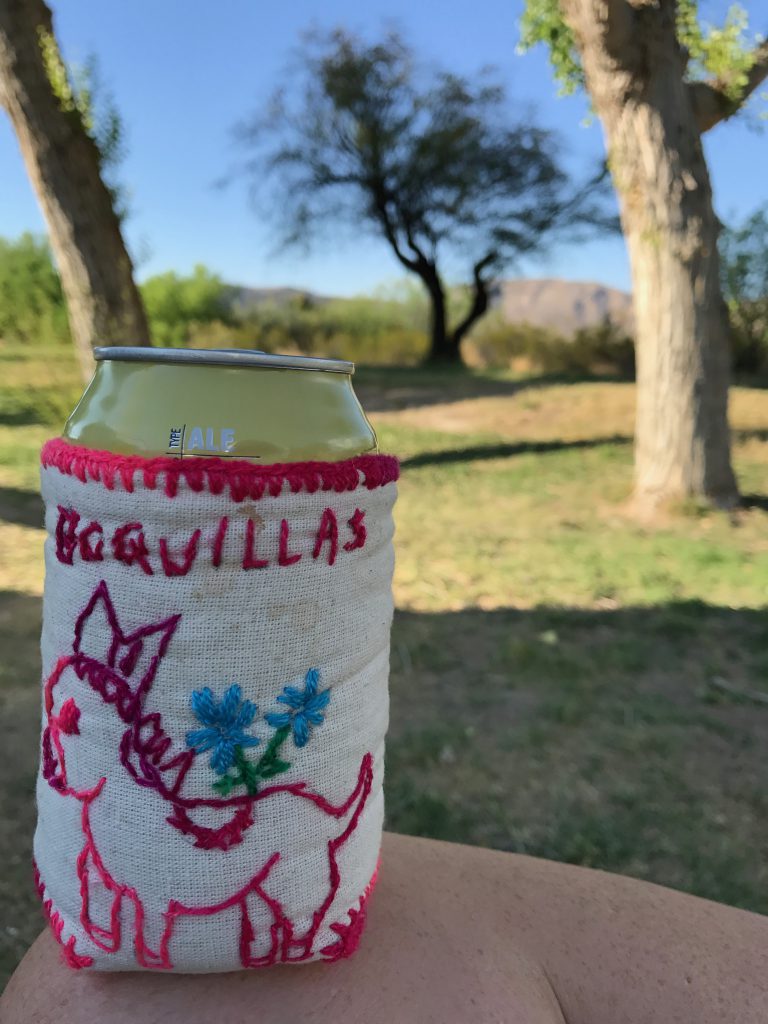 we had a great time. and i think it was really eye opening for our kiddos. anna wants to go back. and i wouldn't mind it either. but it will have to be before the big "beautiful" wall is built, ruining the already naturally beautiful park, and devastating this tiny little mexican town.