last sunday, we made one last mad dash into san antonio. we wanted to do a bit of river walking in the more downtown section of the river. and check out some shops and such. you know. and eat.
one of the reasons we haven't gone into town more is the insanity of the roadwork. it's already about an hour away and then getting anywhere once you're in town is a bit stressful. i'm not a fan.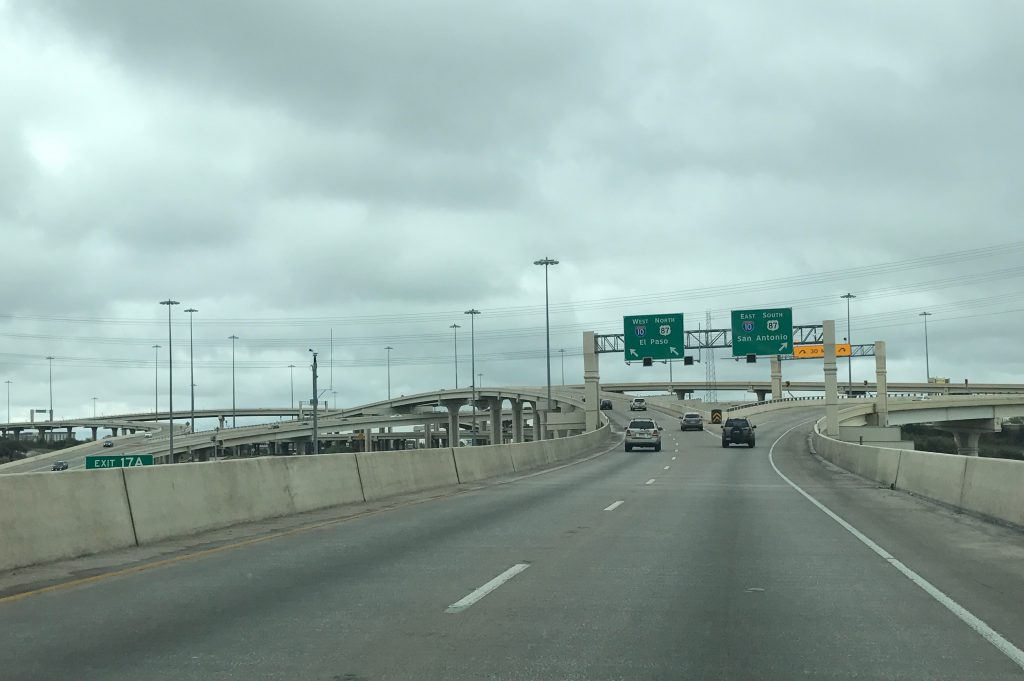 anyhow, we made it. parked. and strolled down to the river walk. i took a bunch of meh pictures. so, rather that one good one, i present to you: a collection of mediocre pictures.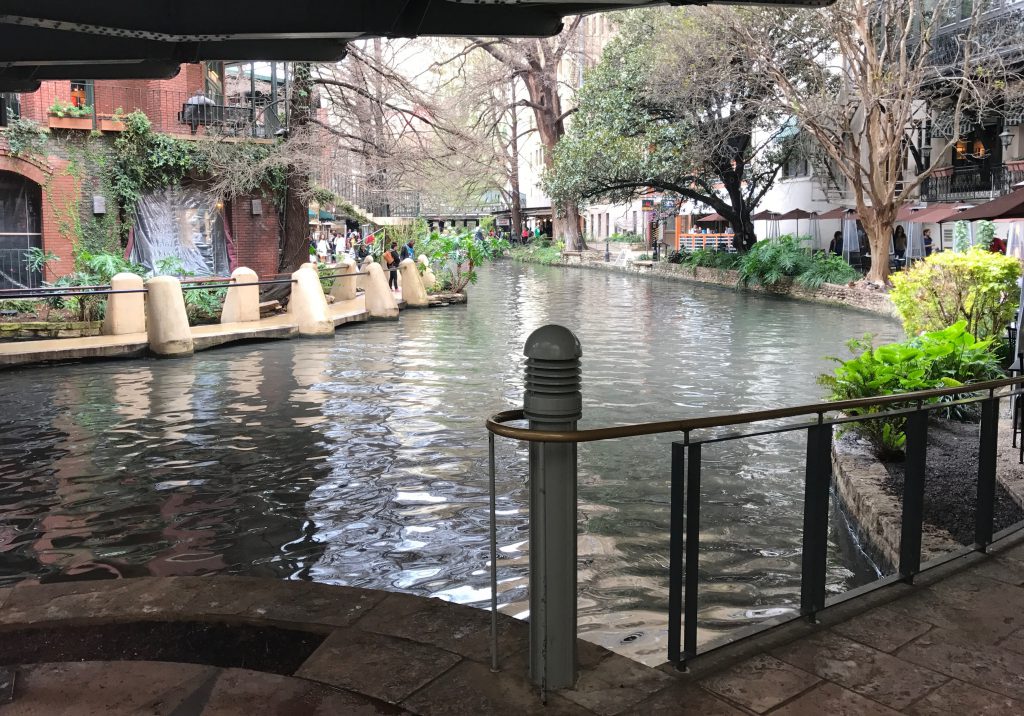 my helpful navigators.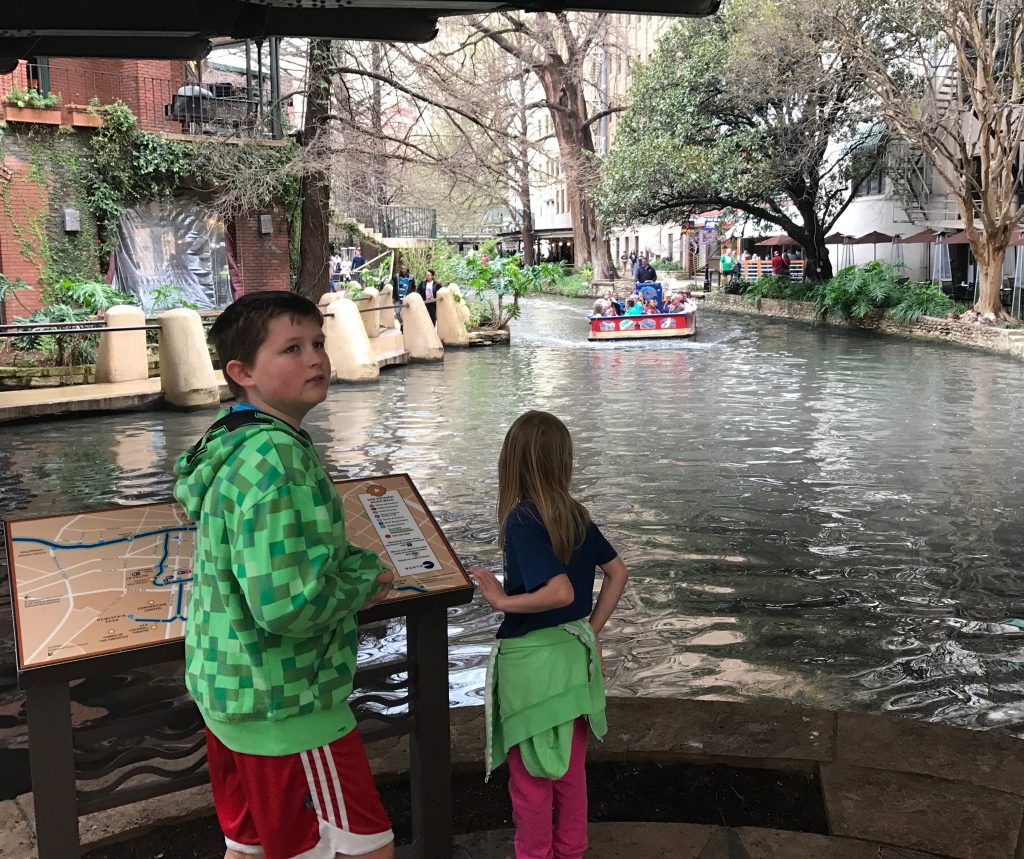 some views. a bridge. a guys arm.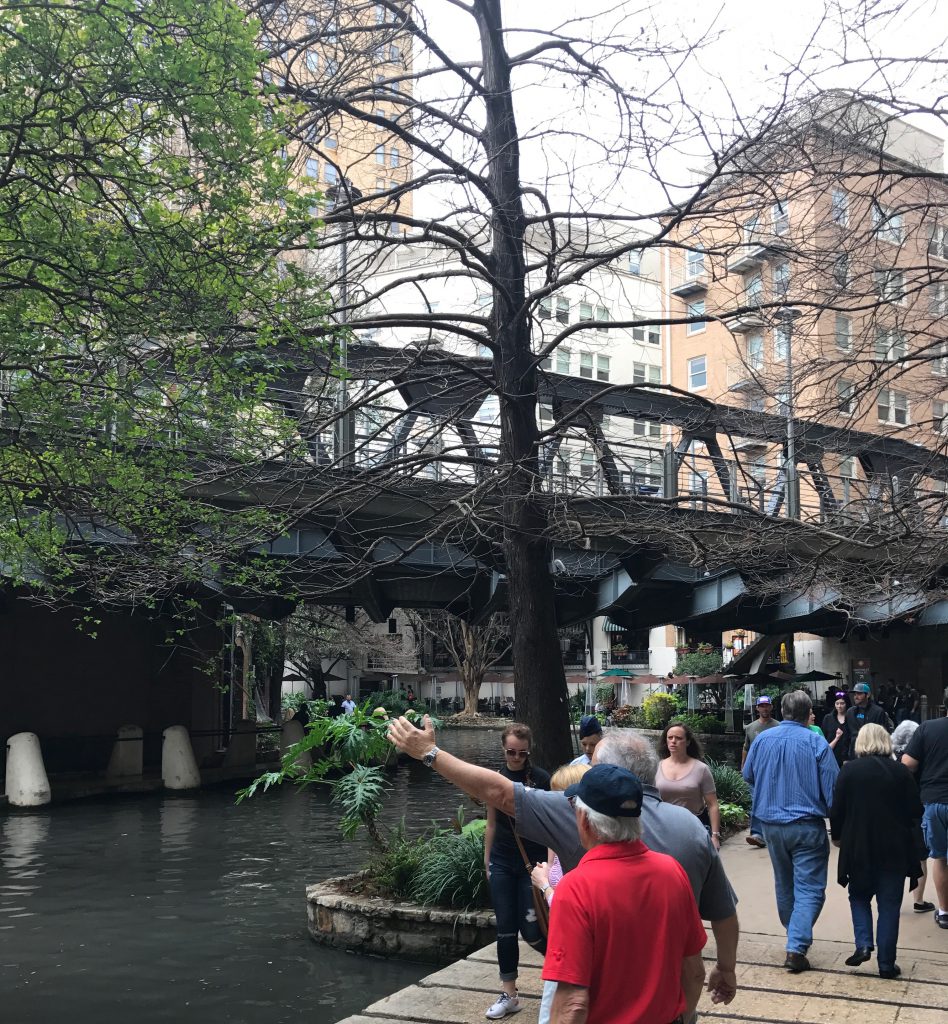 we popped into a hotel lobby to try to figure out where to eat (safely away from the water's edge, because hazel). saw this colorful bit of art in a window.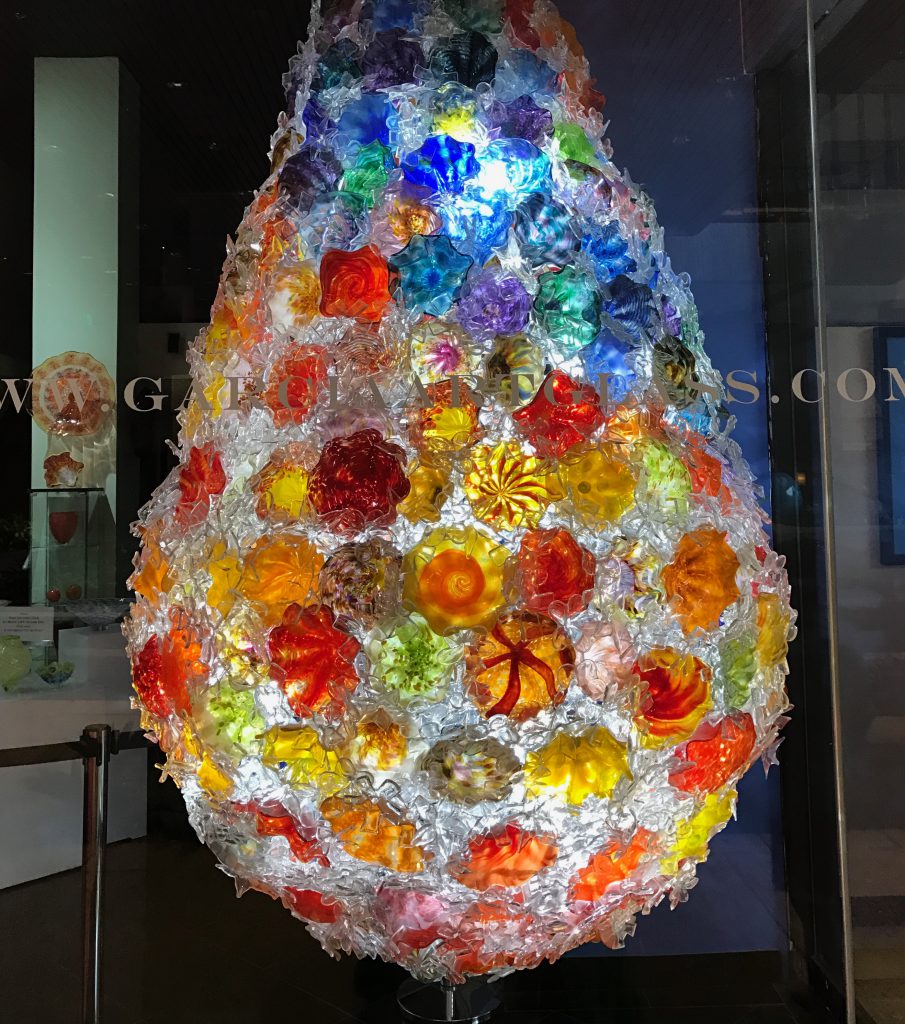 river view from on top of a bridge.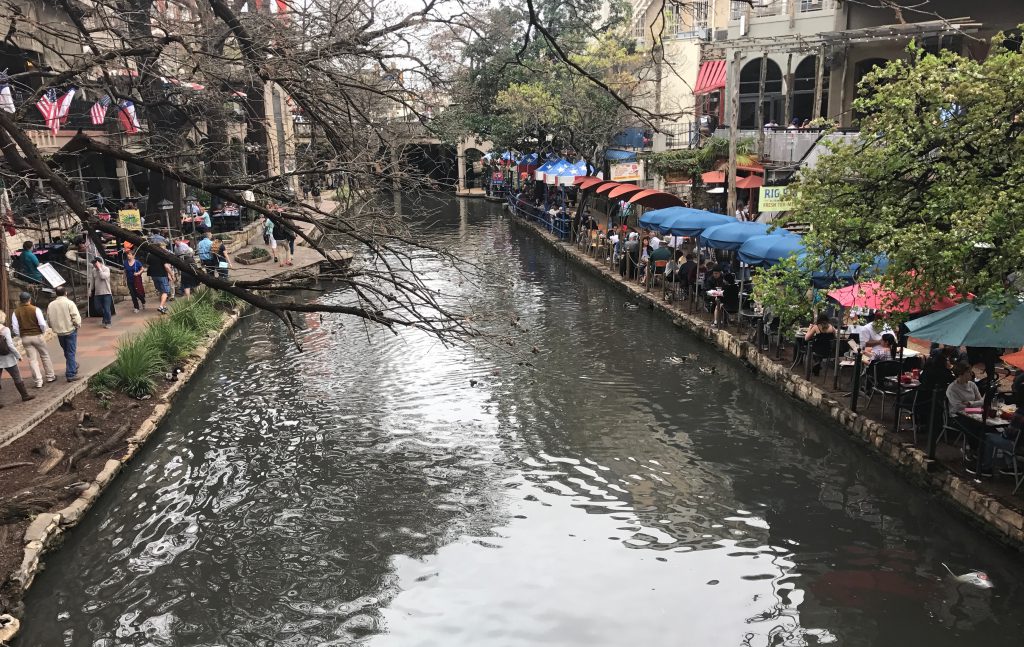 my posse, overlooking the waters.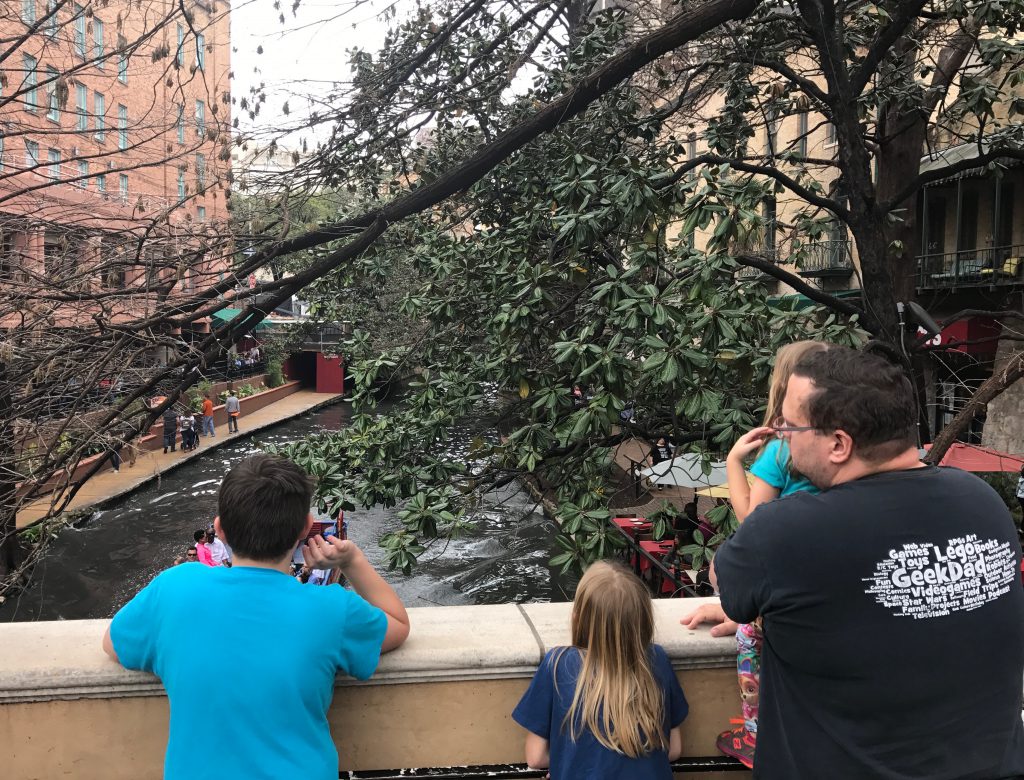 exiting the bridge area.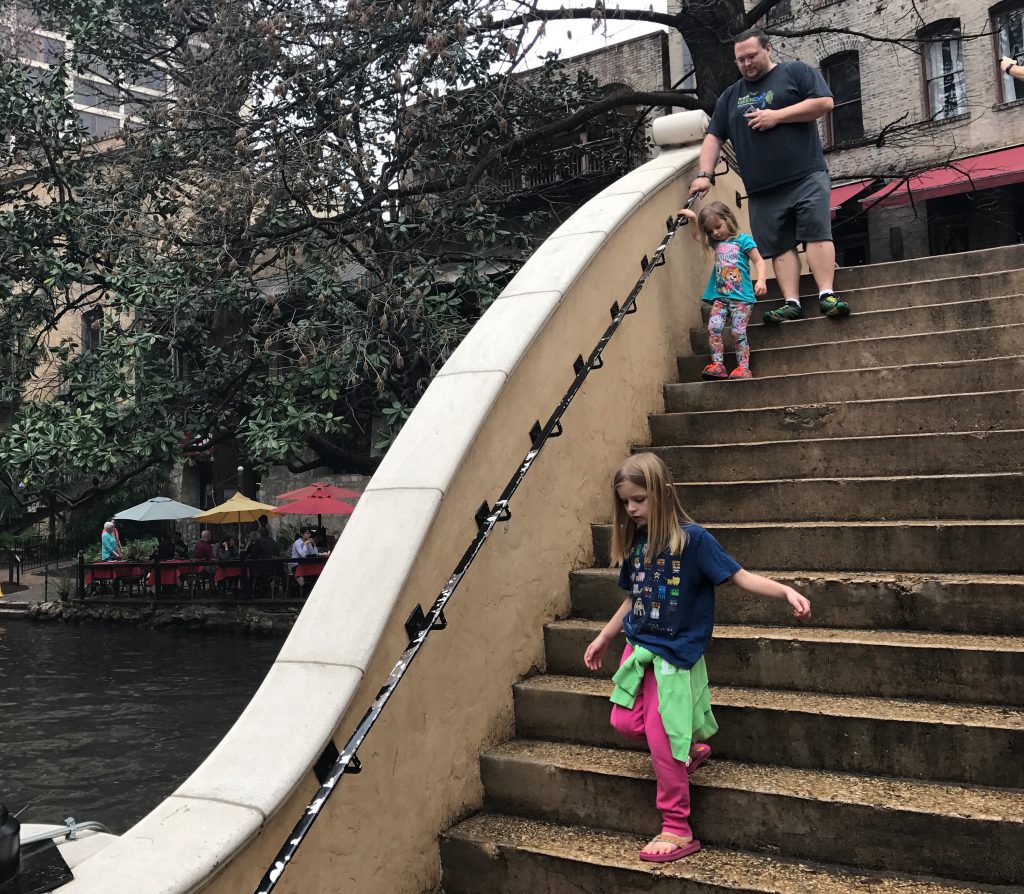 we stopped at a mexican restaurant for lunch. we had hoped to sit on the riverfront, but the wait was forever and it was probably not the safest option for our crew. the boys, awaiting the food.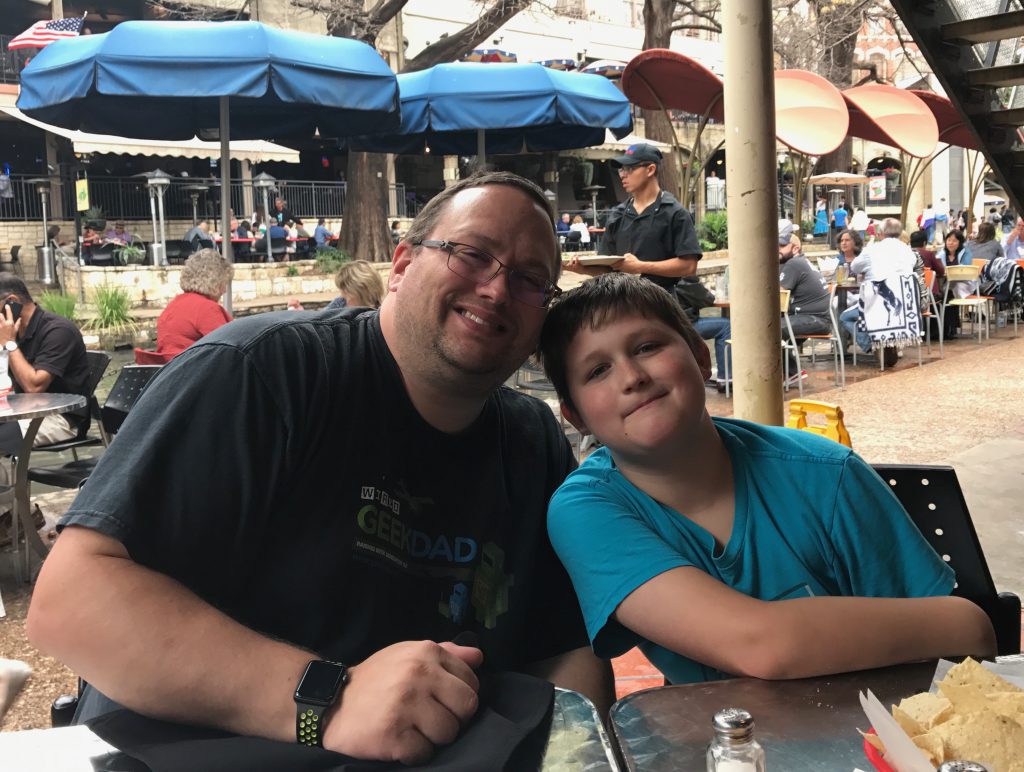 hazel and i took a number of goofy selfies. i'll spare you the entire collection.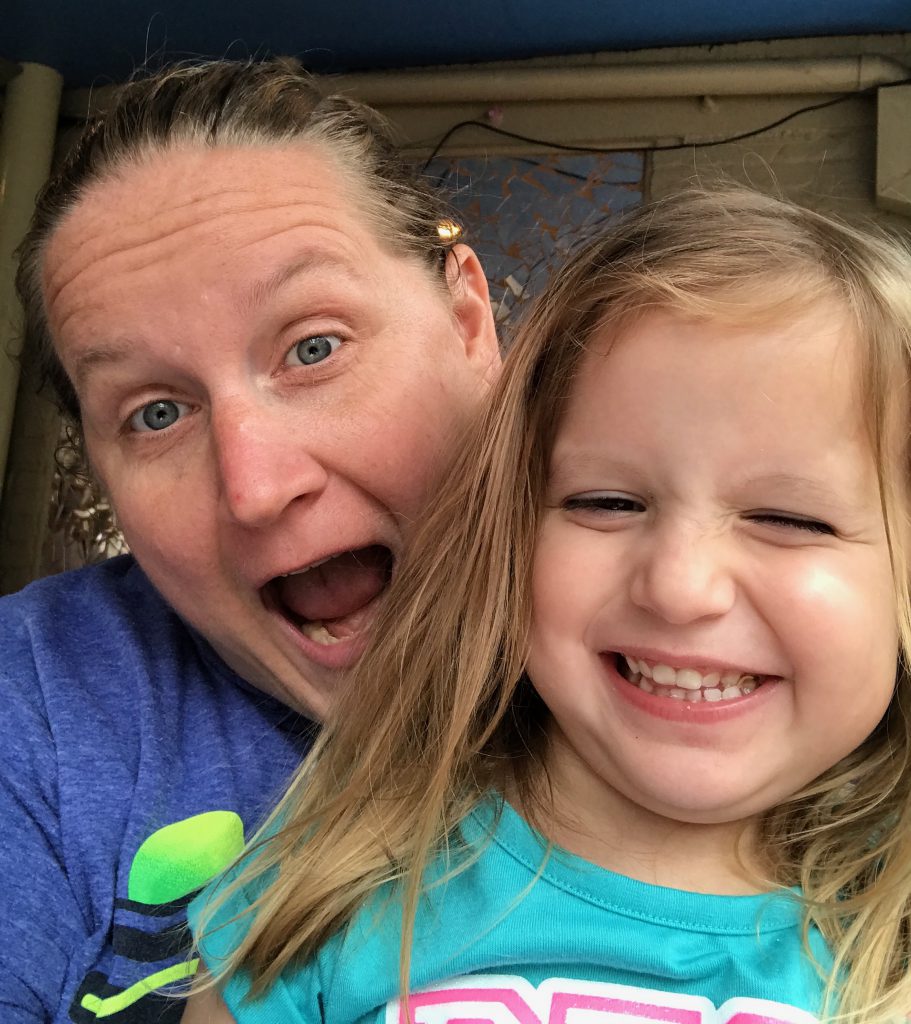 you can choose between chips and chicharrones (fried pork skins). we actually got both. these were still cracklin' when they arrived at our table.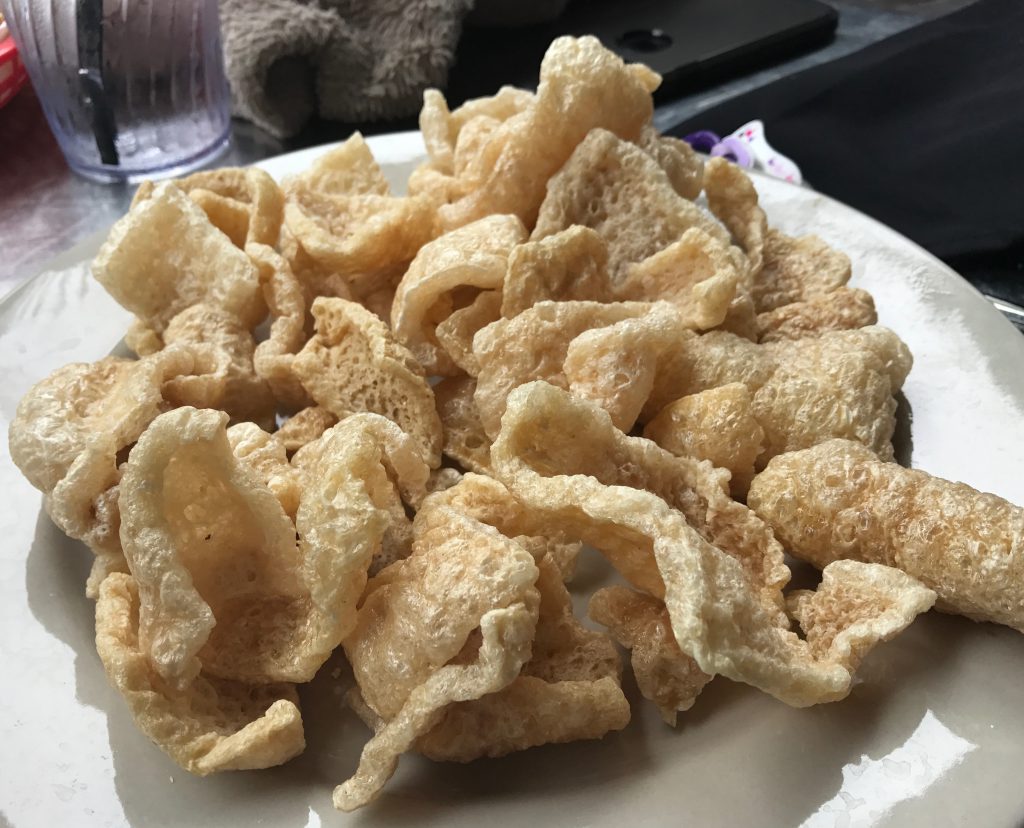 as we were finishing stuffing ourselves, a little mariachi band strolled by and we decided a fat tip in exchange for a tableside rendition of "la bamba" was in order. (which, thanks to my middle school spanish teacher, i know all of the words to). i'm not sure why everyone in this picture looks like they are pretending nothing is happening.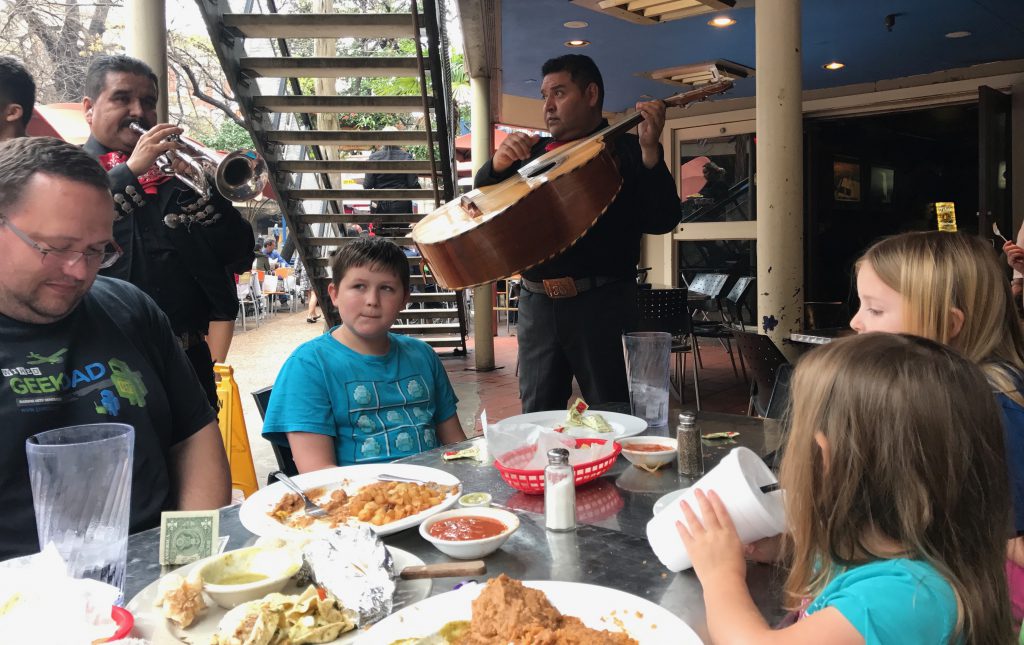 back along the river. all three kids were bouncing around, jumping, running, and completely ignoring their surroundings. i was sure that one of them would fall victim to the river.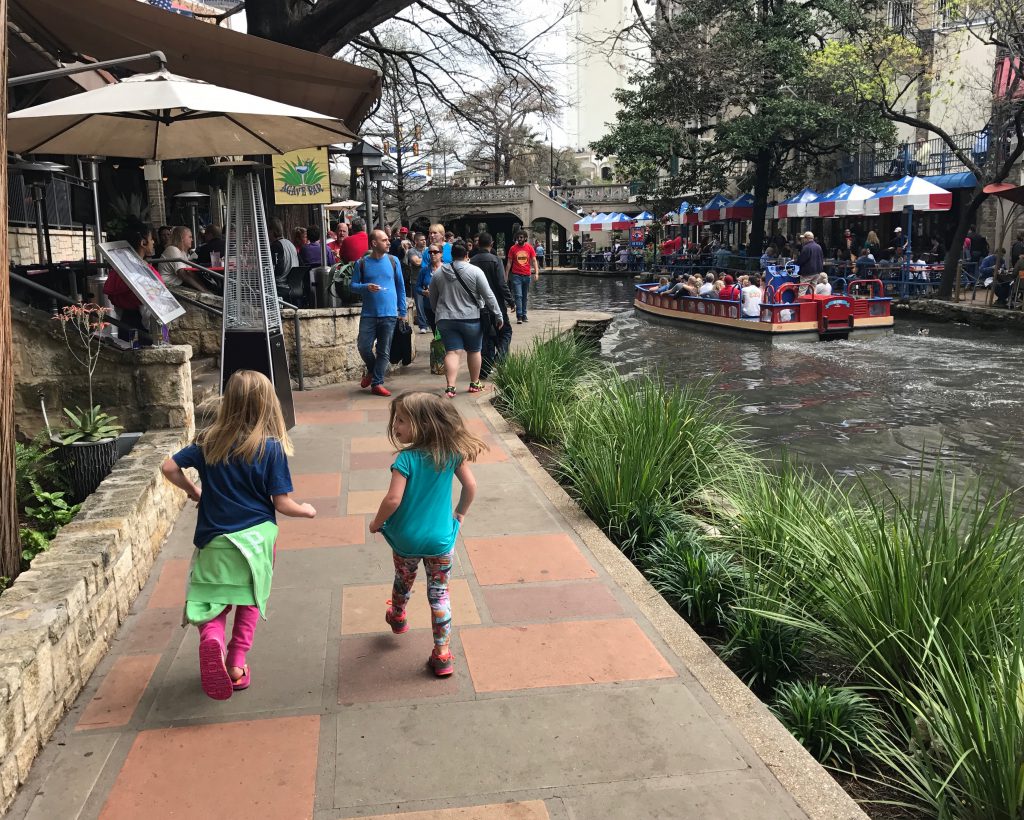 more river pics.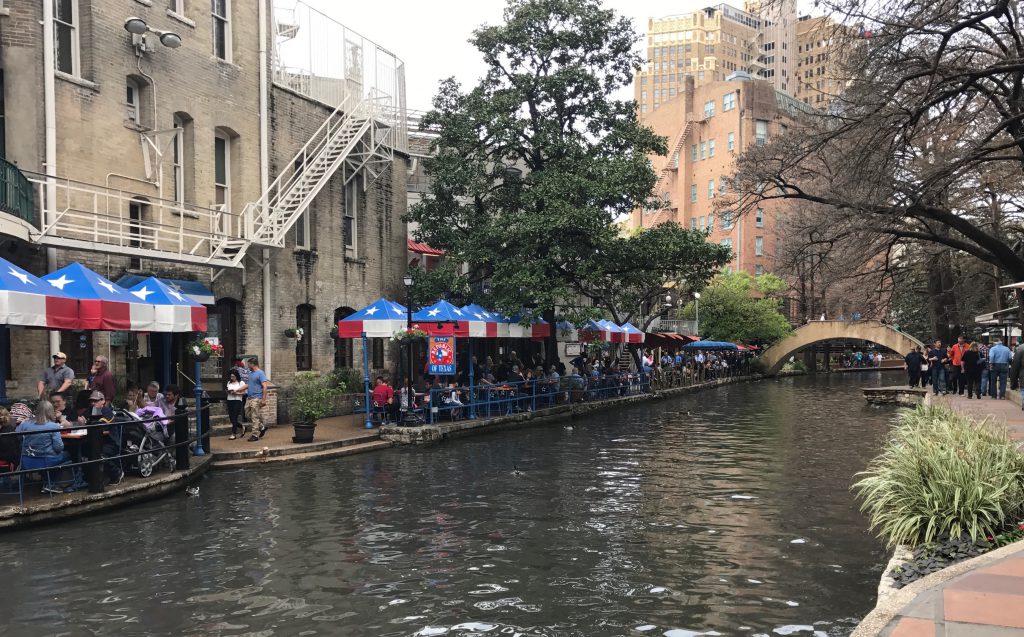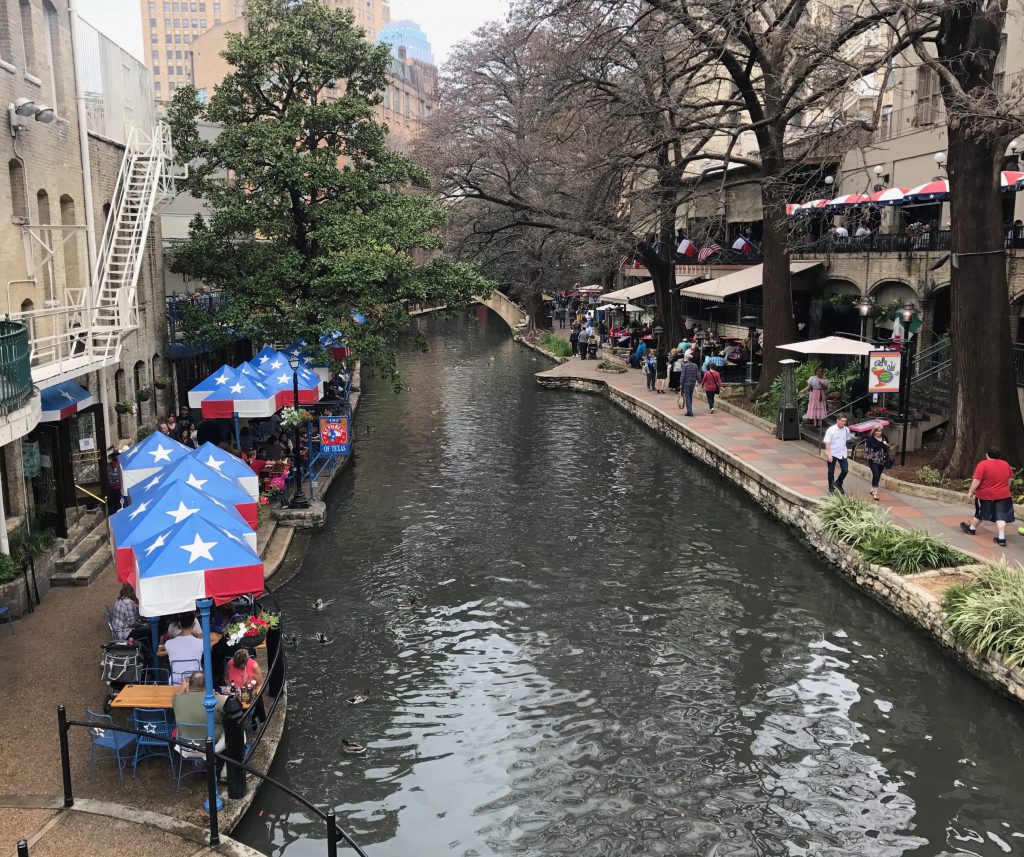 after we did a bit of shopping in a mall type area, we headed back over to the DoSeum (the childrens museum we previously visited).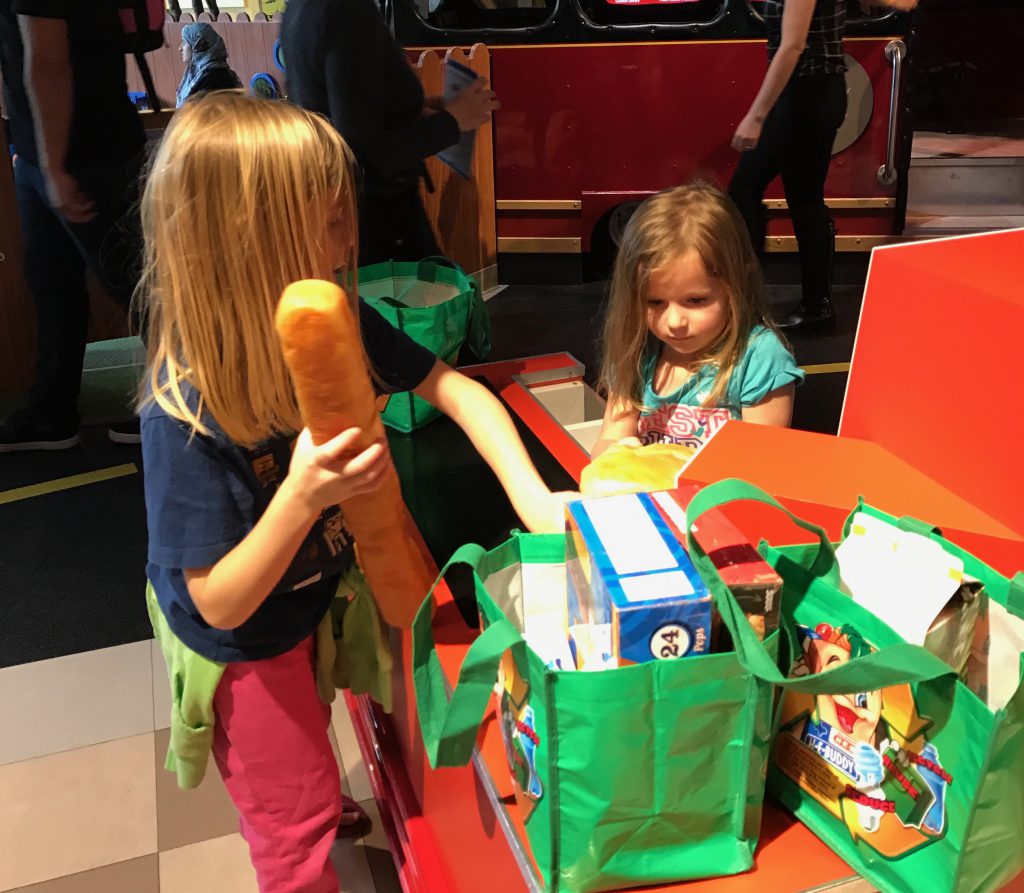 the girls got to have extended water time, to make up for what they missed on our first trip.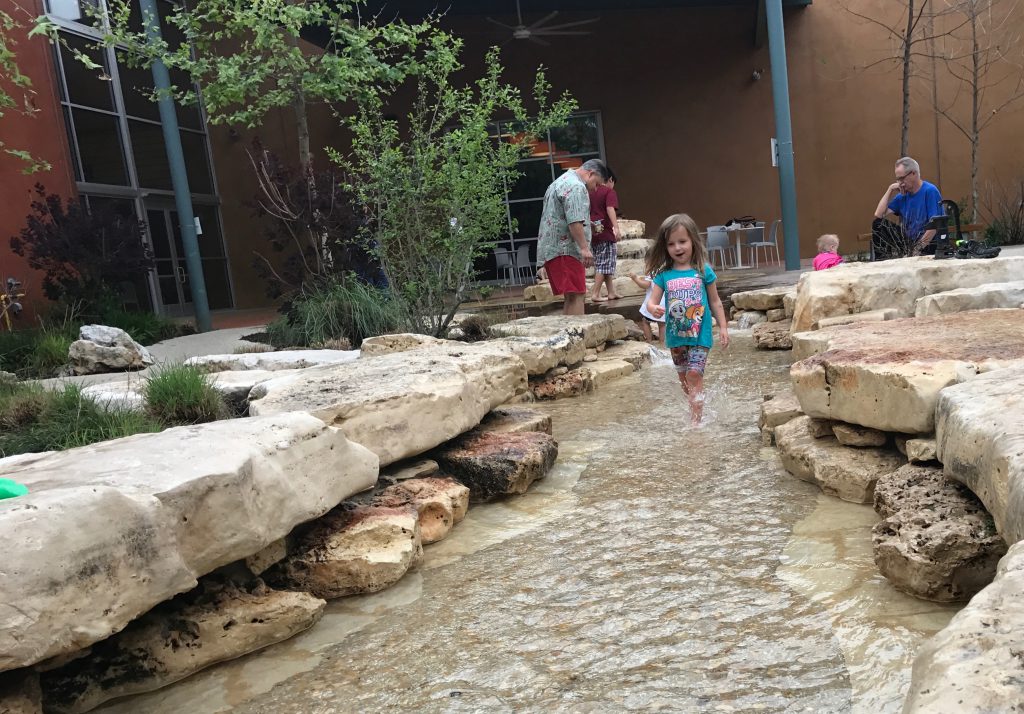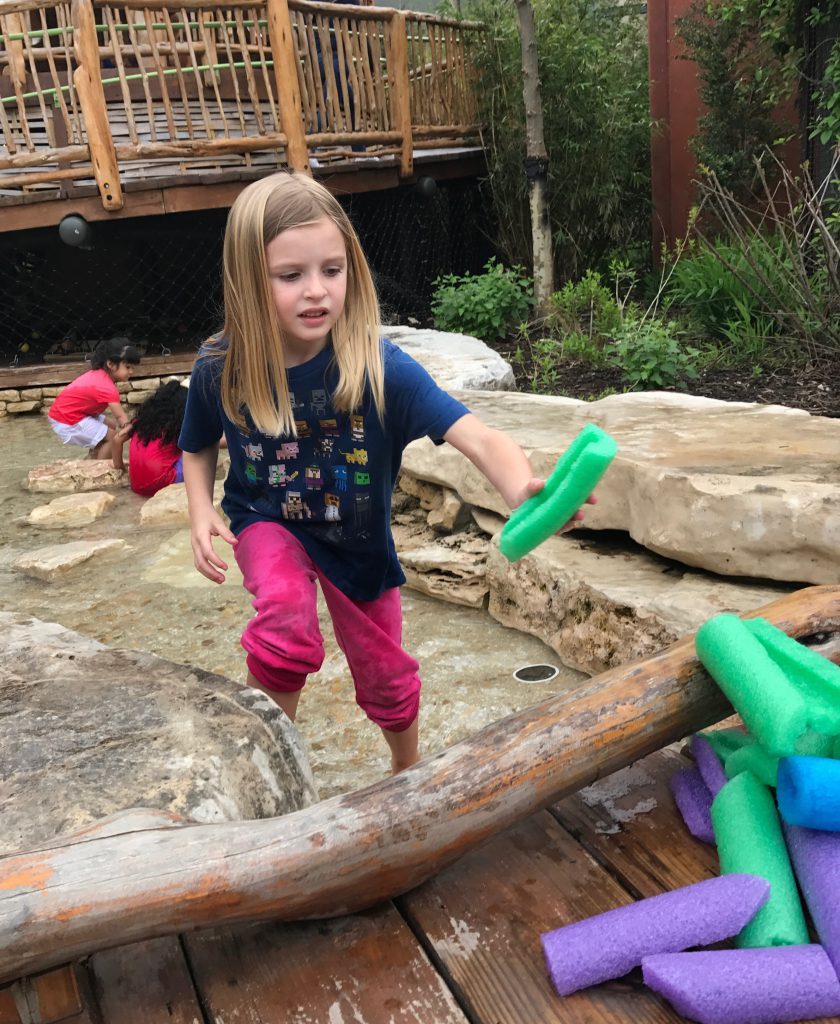 our whole adventure came to a screeching halt when one lidkid threw a complete and total meltdown. we left town, stopped for a quick grocery run (derek only. i sat in the car with the grumpy/sleepy lid kids).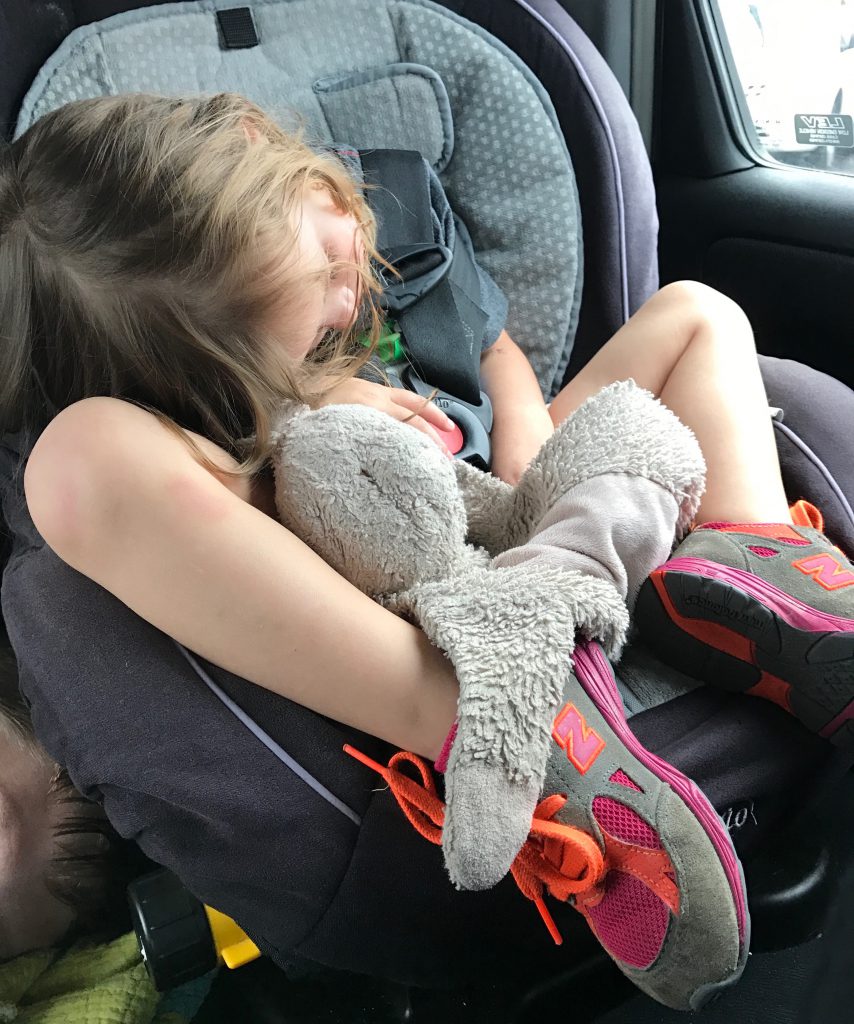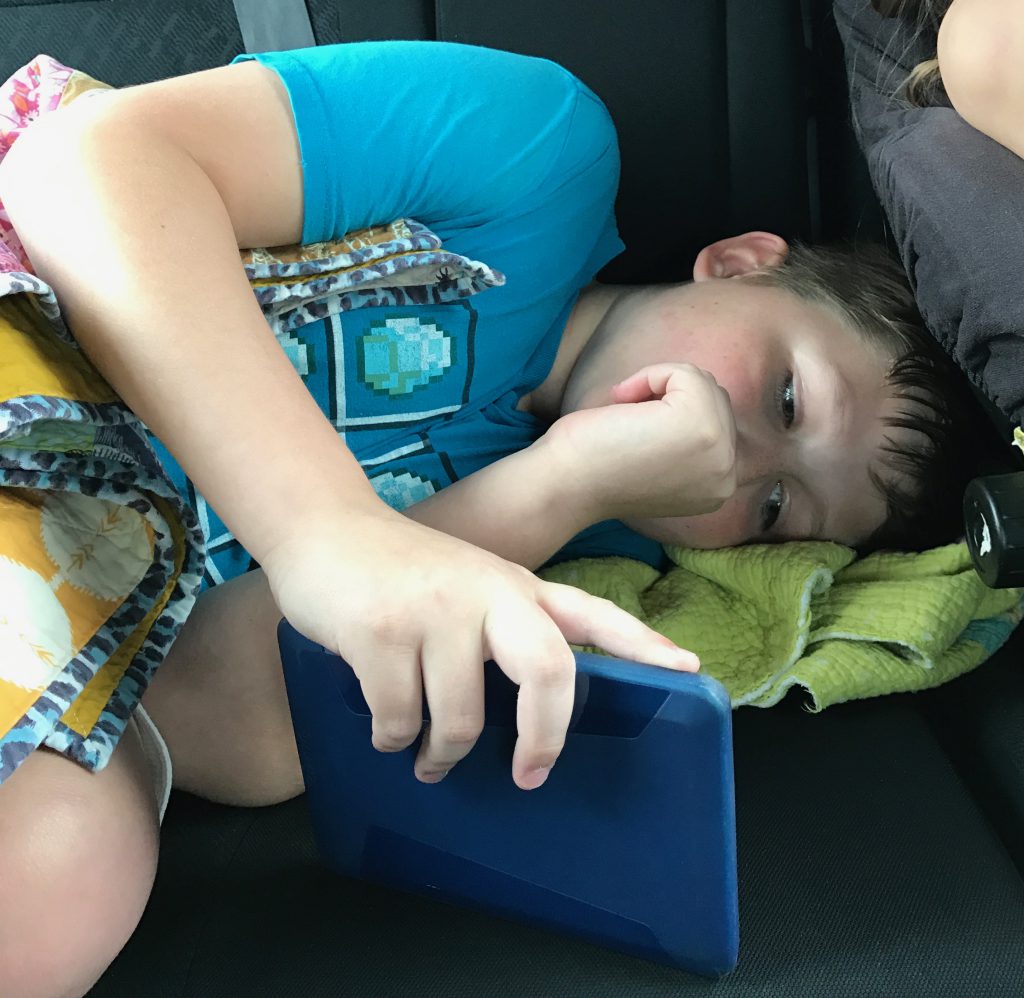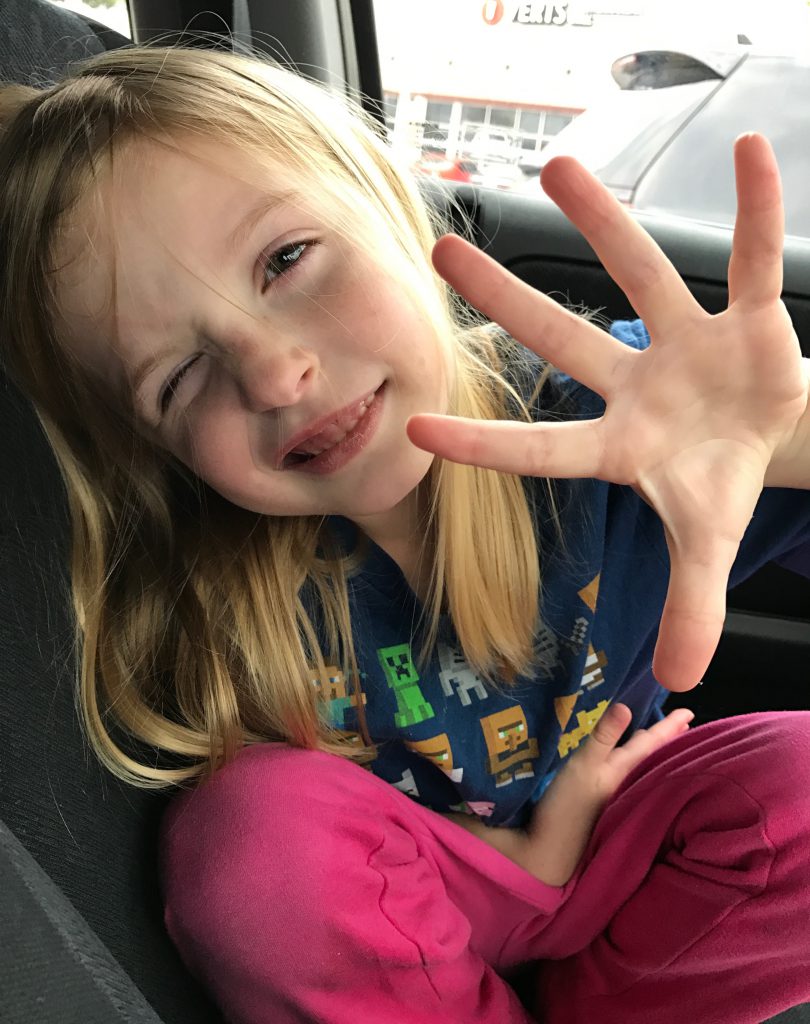 and that's the story of our final journey into san antonio.
until next time…