we are still about an hour west of san antonio. maybe later i'll round up pics of our camp life from the last week and a half or so and write a post. but for now, here's the tale of last saturday, when i forced derek to drive us back into san antonio for a day of adventures.
i had a pro tip from my friend danii (former SA, TX resident) that the witte museum was amazing. since it's included in our science museum membership for free, it was worth checking out. sadly, i guess most of it is being renovated and it definitely wasn't that cool. not compared to the DoSeum down the street. supposedly it reopens this week, so maybe it will be way awesomer.
anyhoooo… we checked out a few exhibits before calling it quits. like this lighted pad where the goal is to not get hit with a light ball.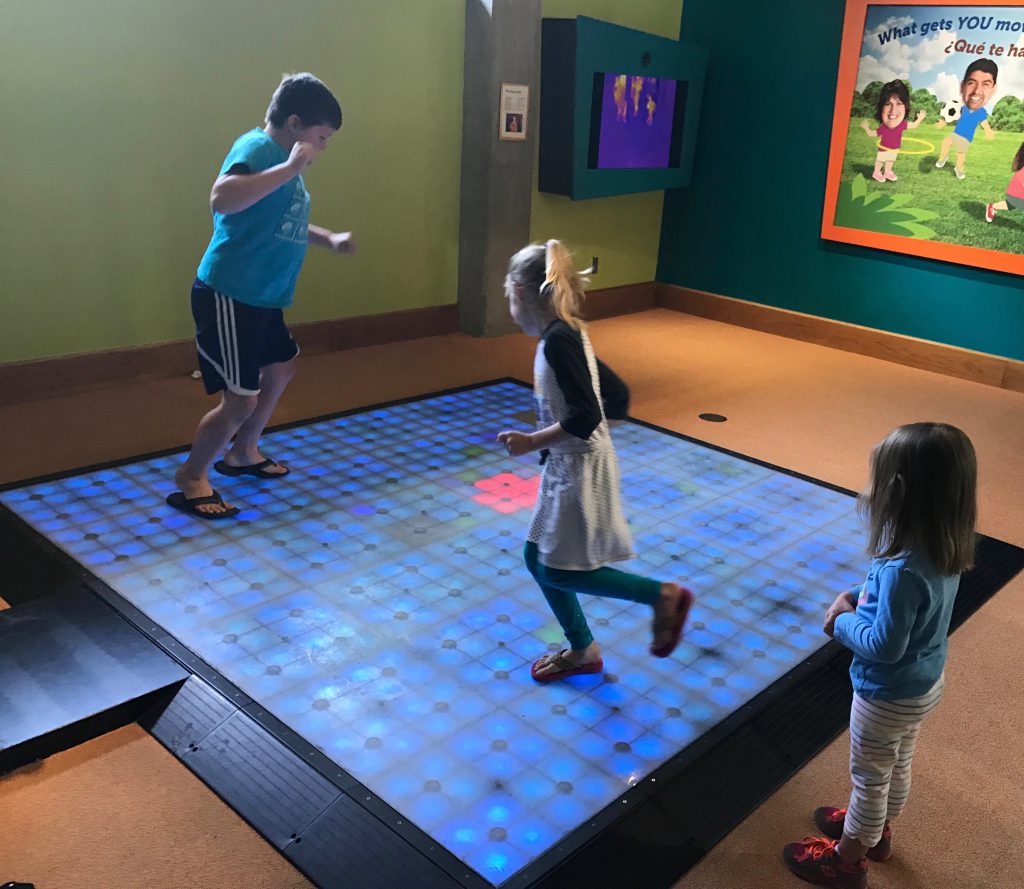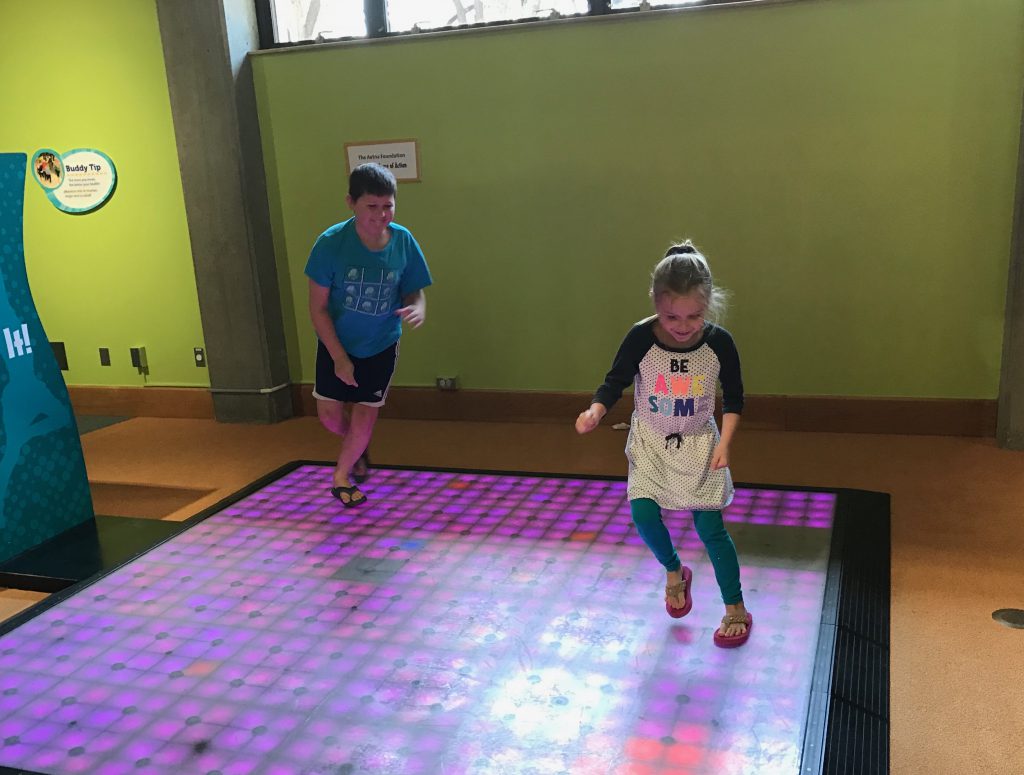 heat lights…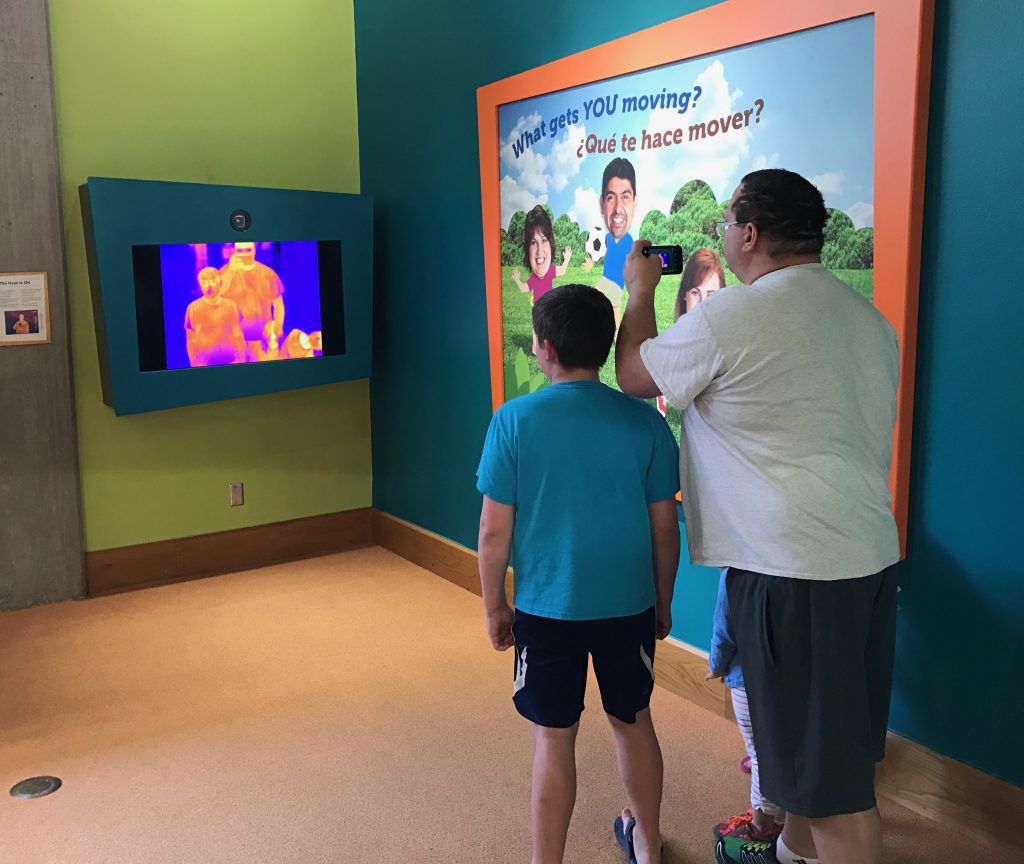 family portrait.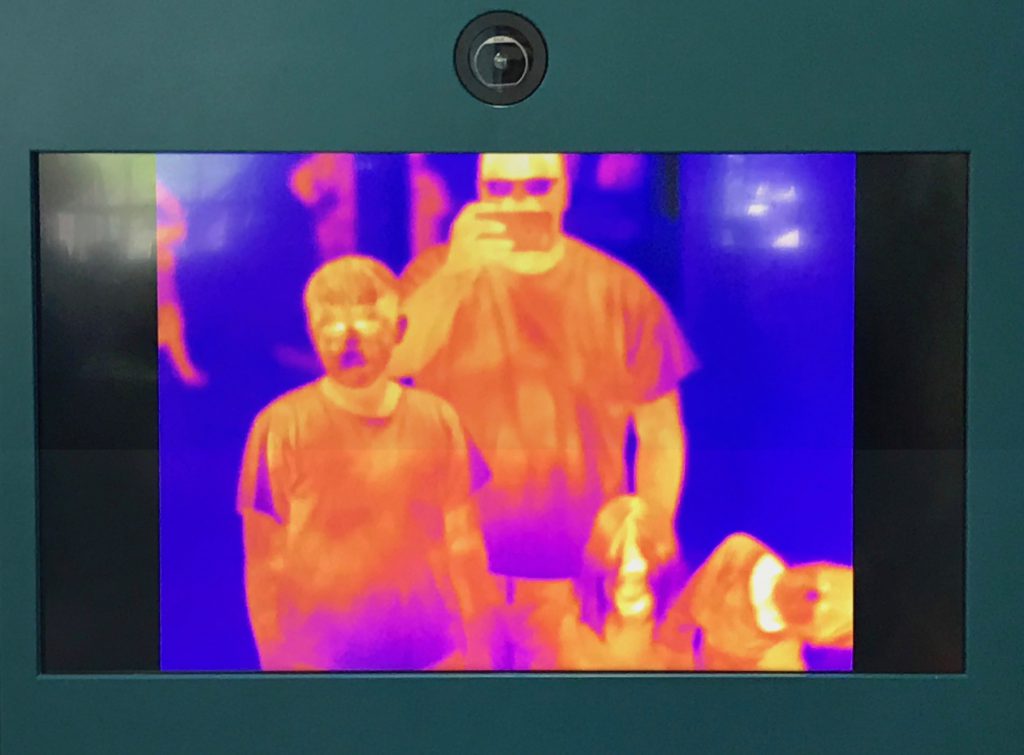 guts poncho.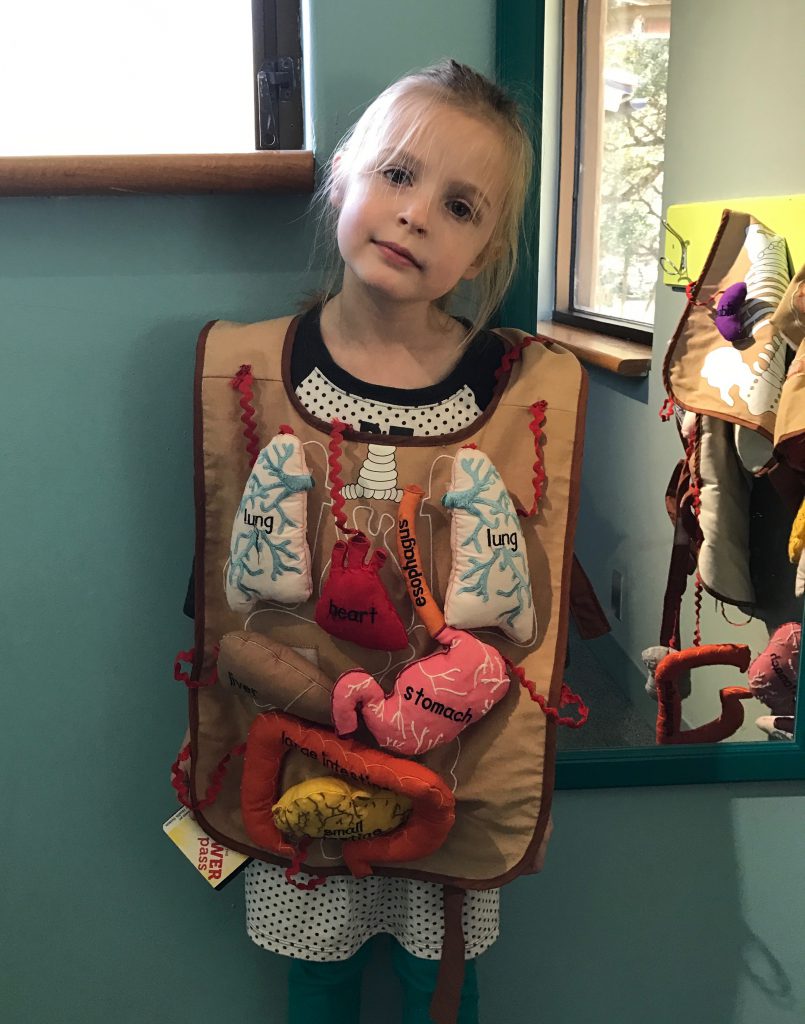 relaxation competition. ?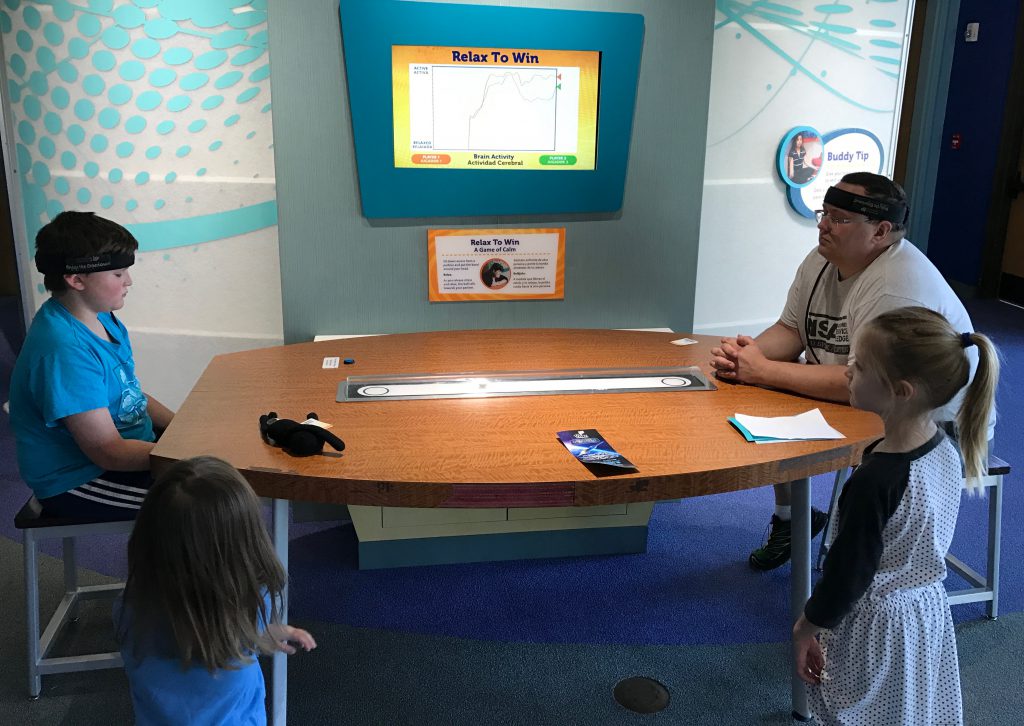 view of the san antonio river from the second floor.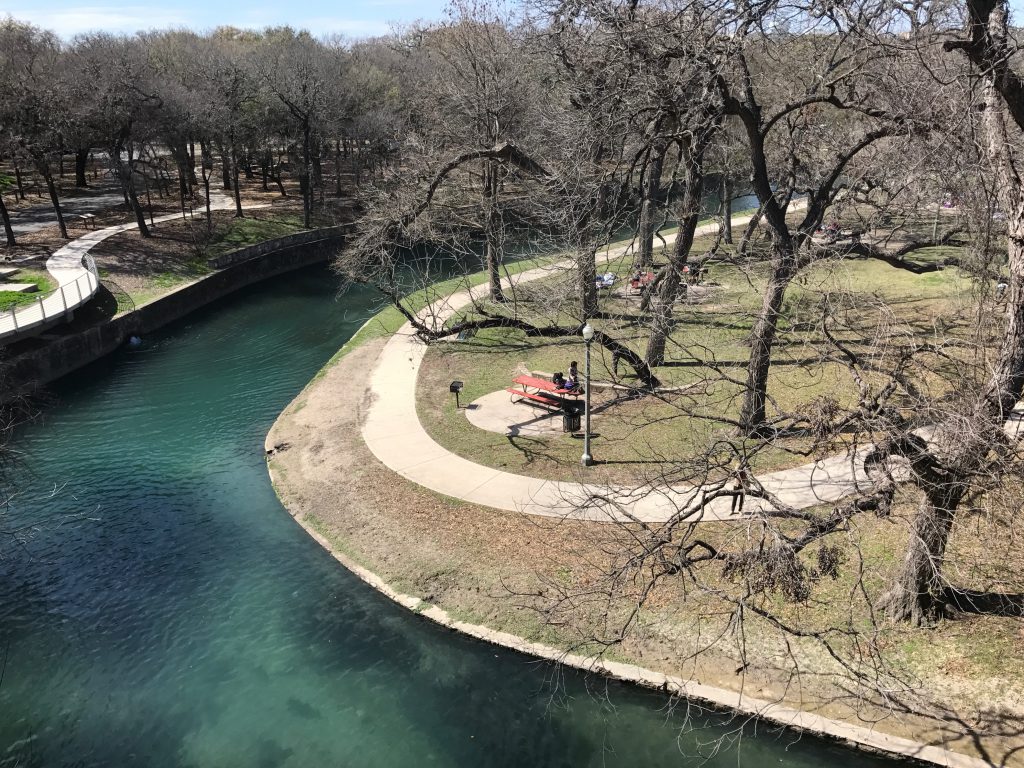 after our brief time at the museum, we strolled along the river, attempting to find the front entrance to the zoo, so we could ride the zoo train.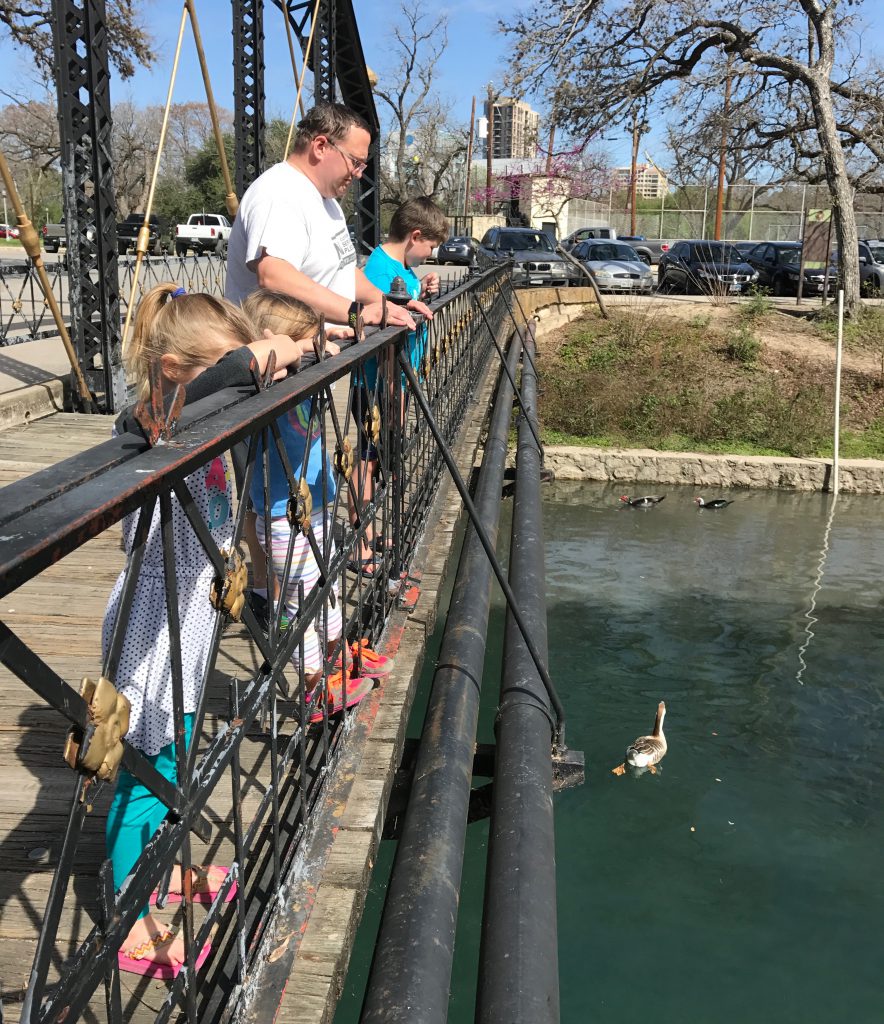 we happened upon a playground along the way, where the kids insisted on stopping to play, so i took the opportunity to try to learn a bit about our fancy pants camera. it was a fail.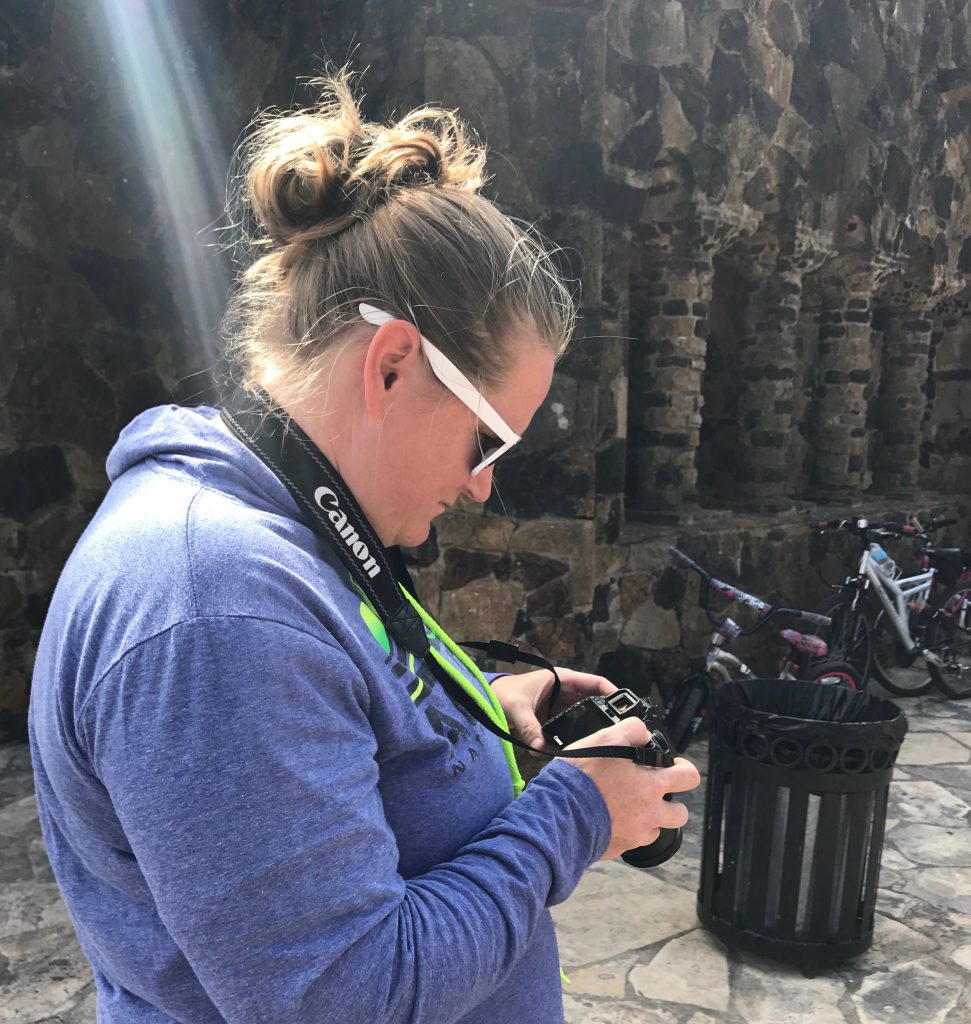 finally, we arrived at the train. (we might have taken the long way).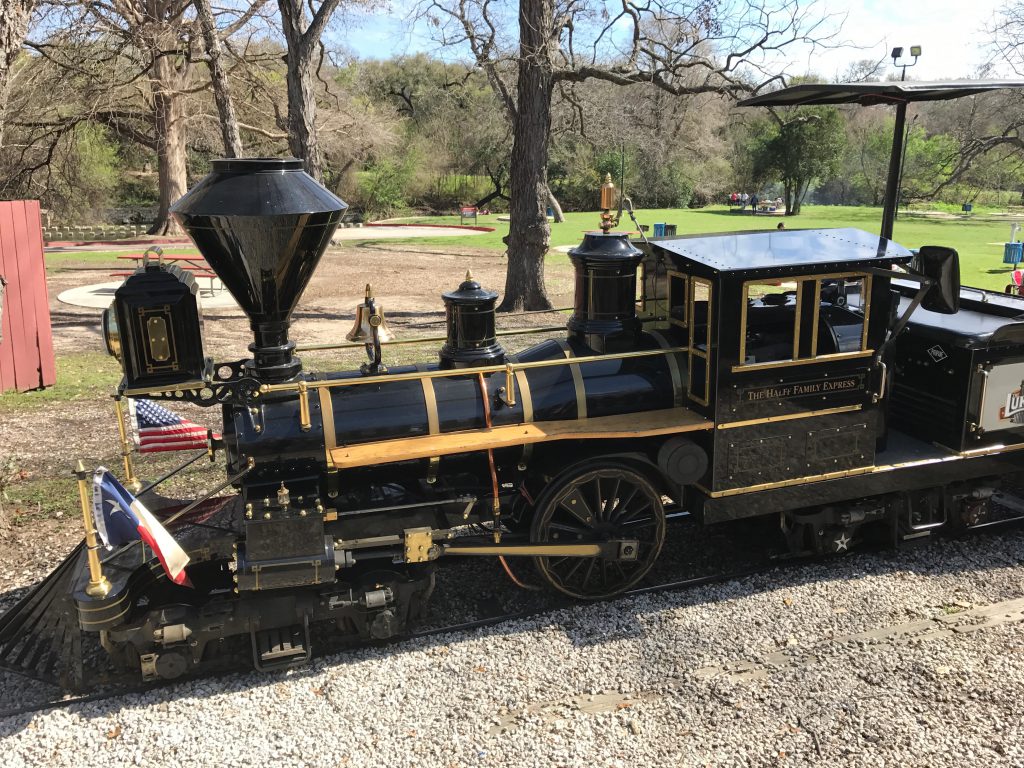 tickets were purchased and we waited in line, with one particularly excited train enthusiast.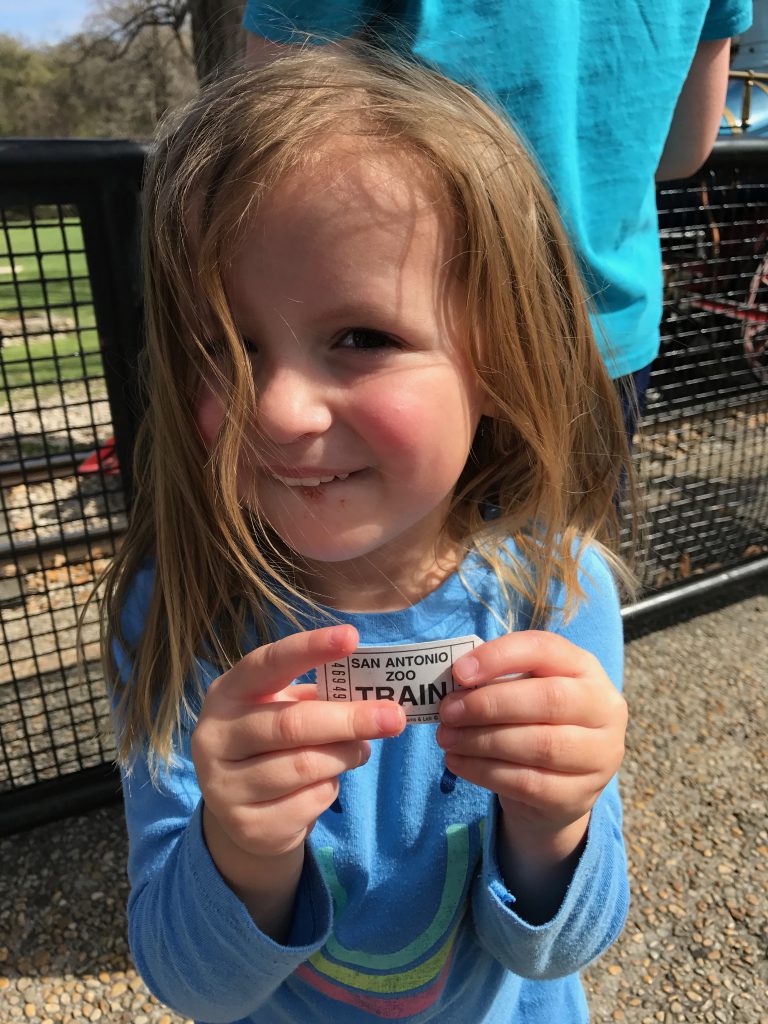 my people, all loaded up…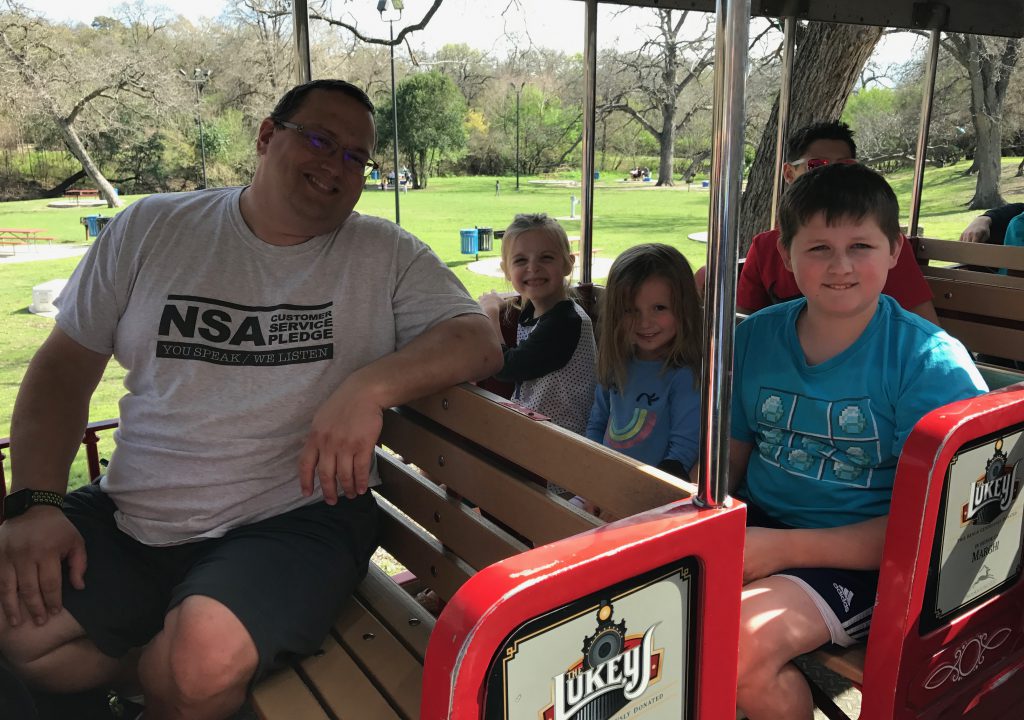 train ride family selfie.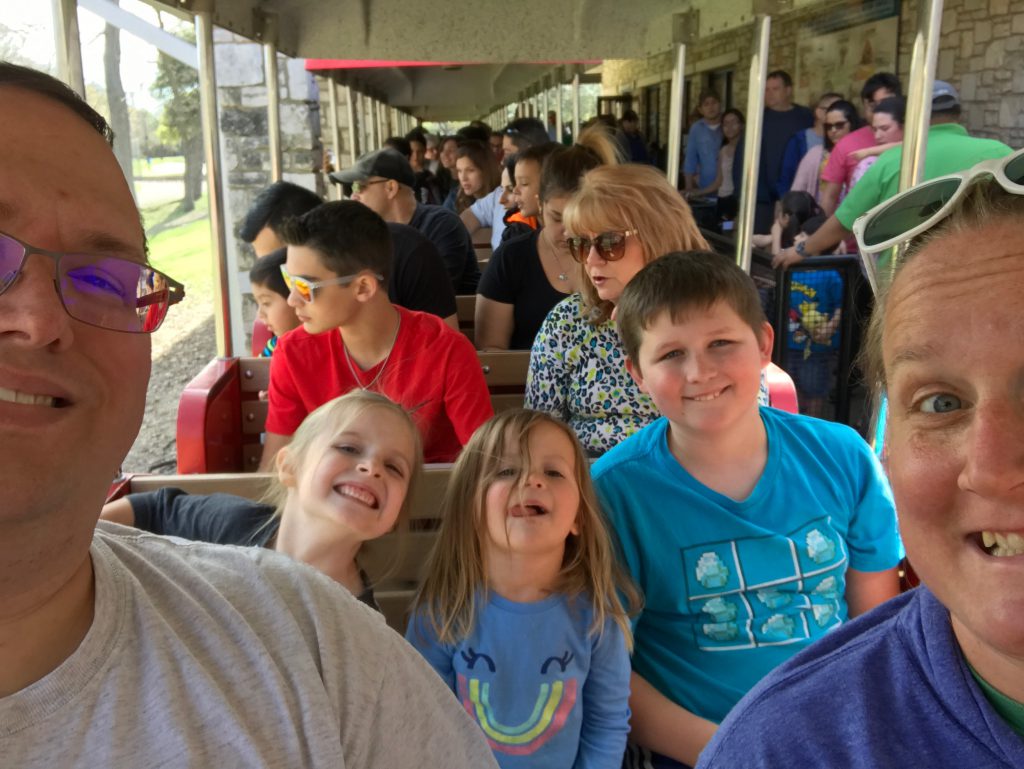 observant annababy.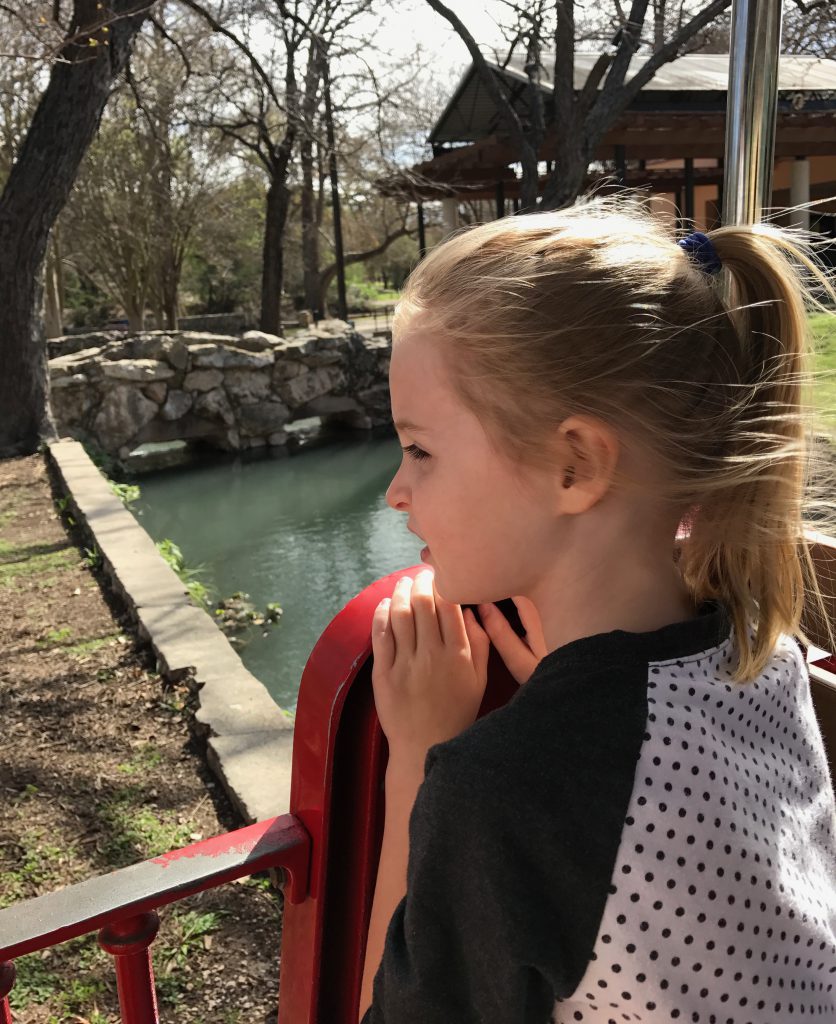 engine view from my seat. it's 1/3 scale replica of some famous san antonio or texas or southwest train from years ago.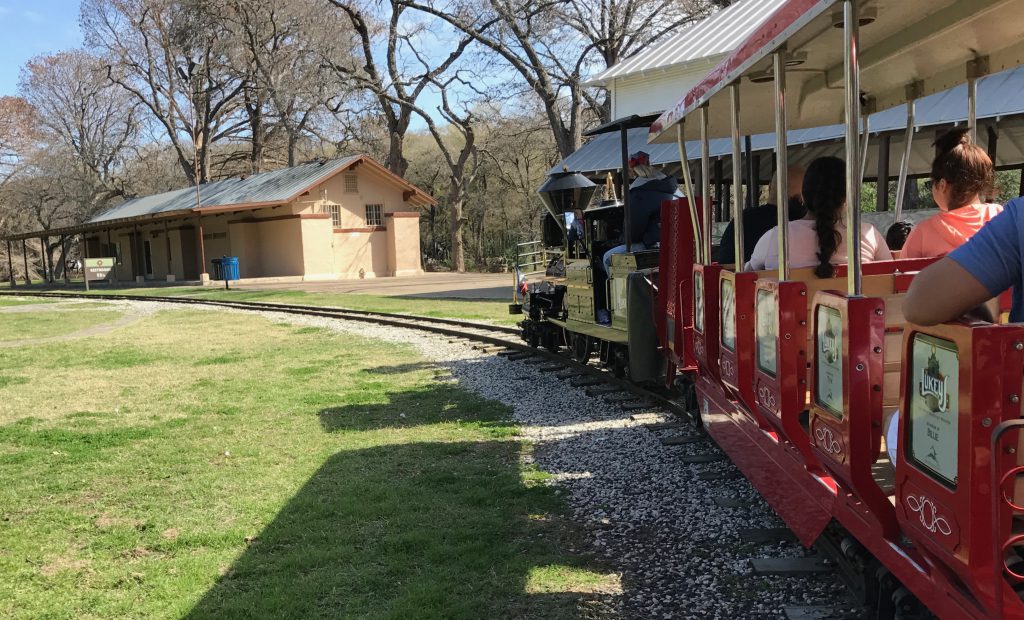 anna and hazel, checking out the crossing of the river.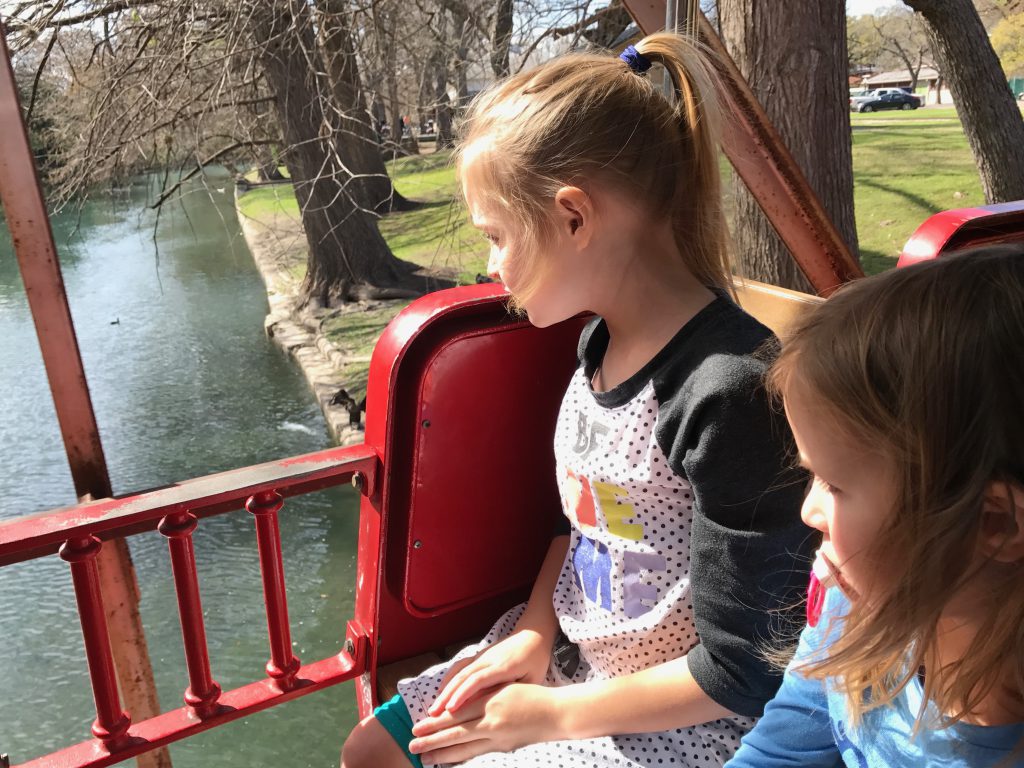 ike.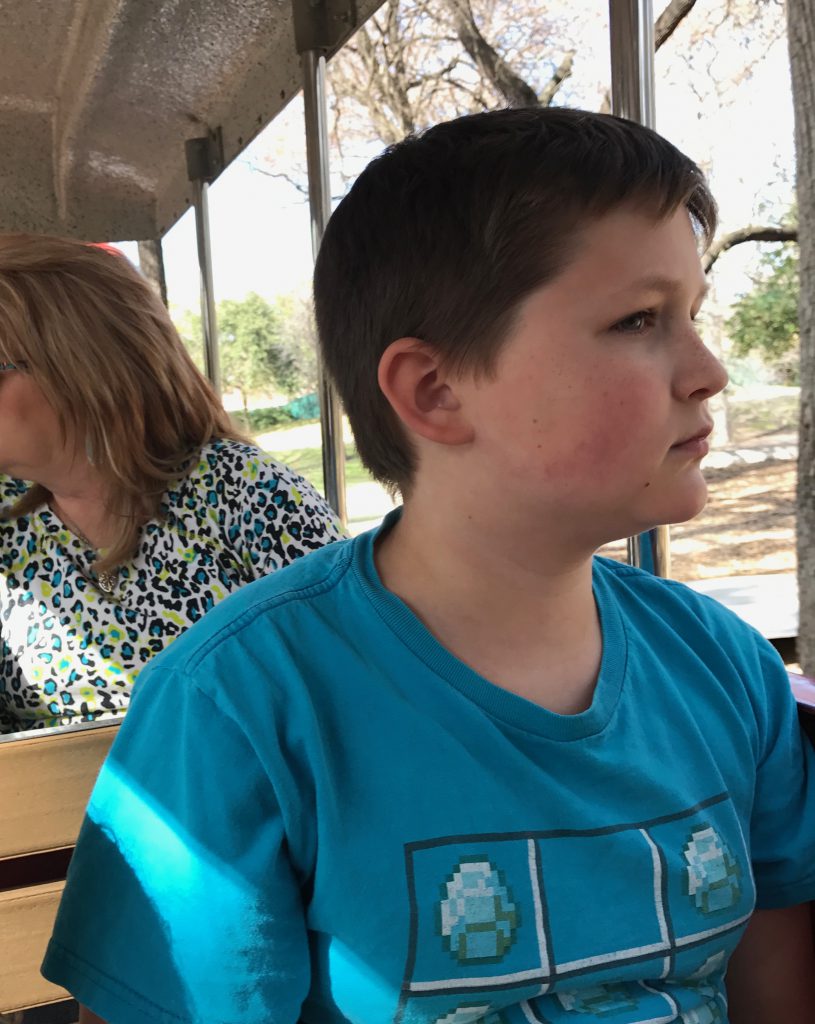 more anna.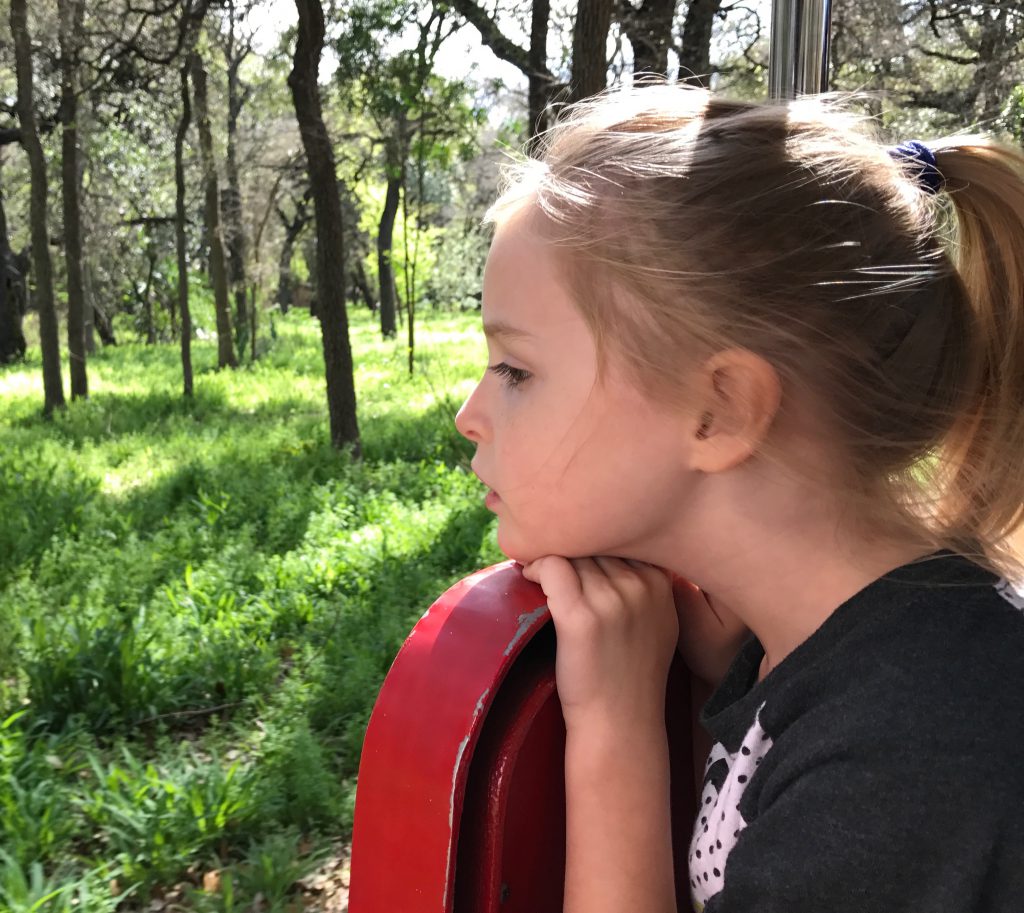 we glanced back and noticed hazel falling asleep, so derek took the opportunity for some toddler snuggles.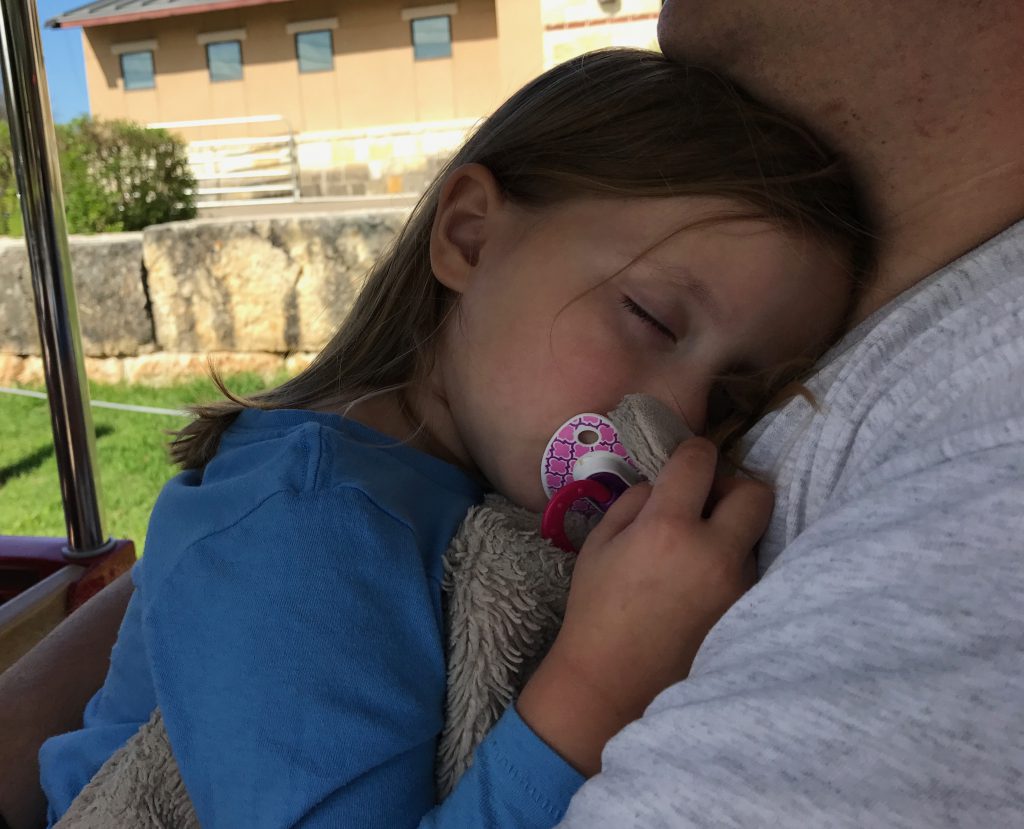 once we were back at the station, derek rode on to get our car, while i stayed with the lidkids at a park area. hazel continued her afternoon slumber.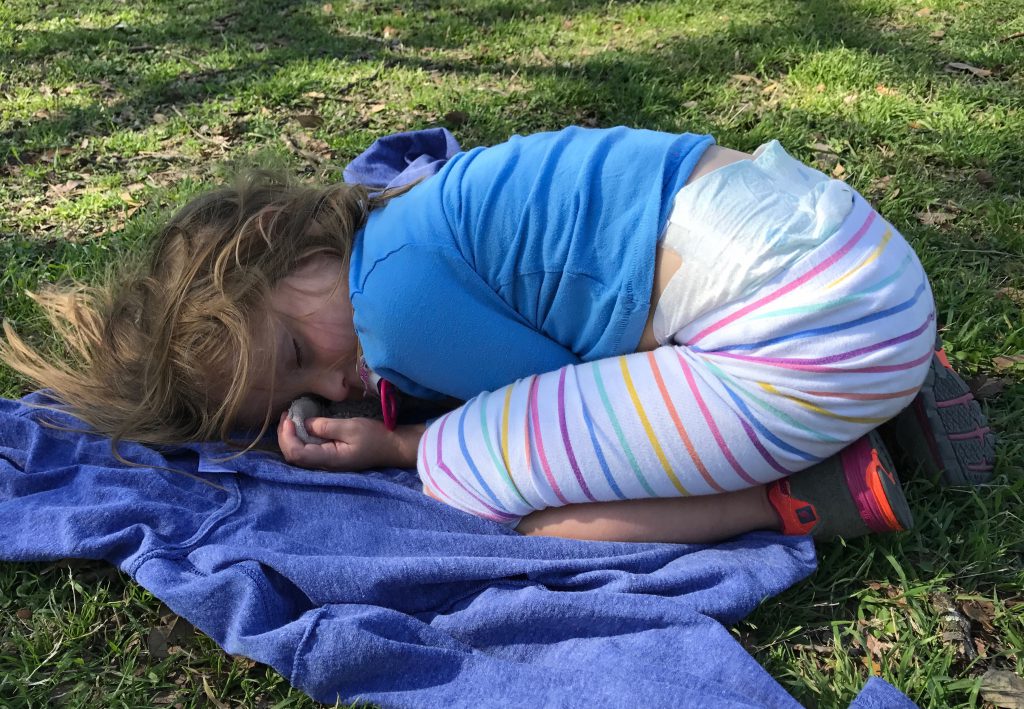 the big kids climbed around on a sideways tree. (they seem to be common in this area, i should probably investigate them).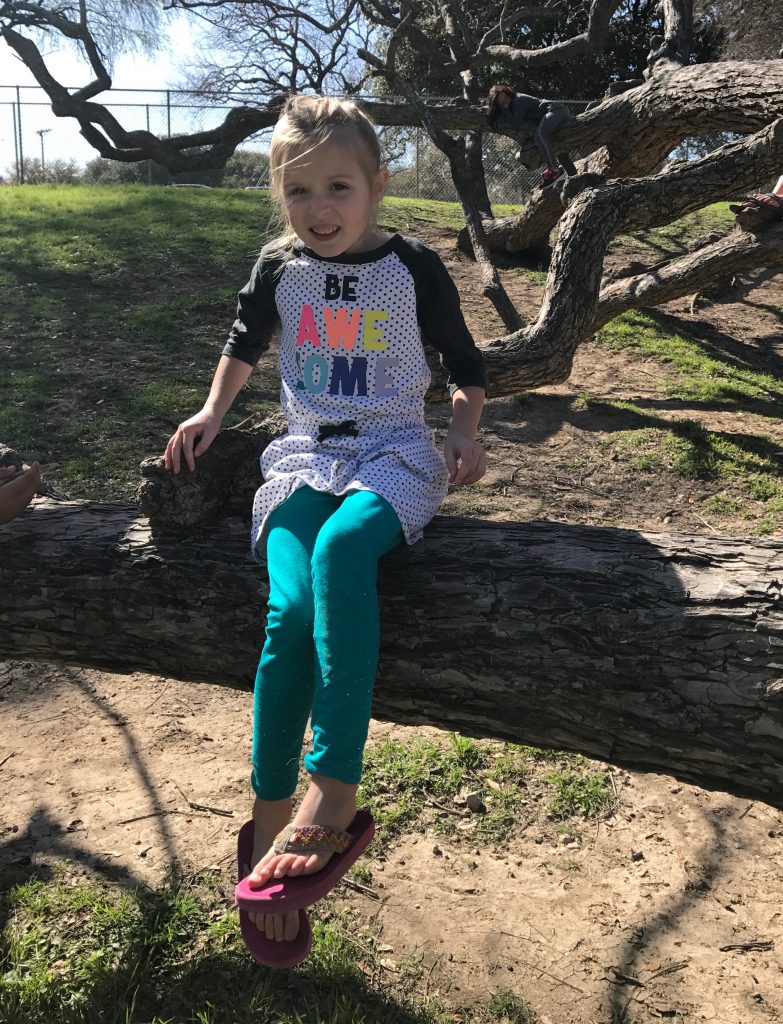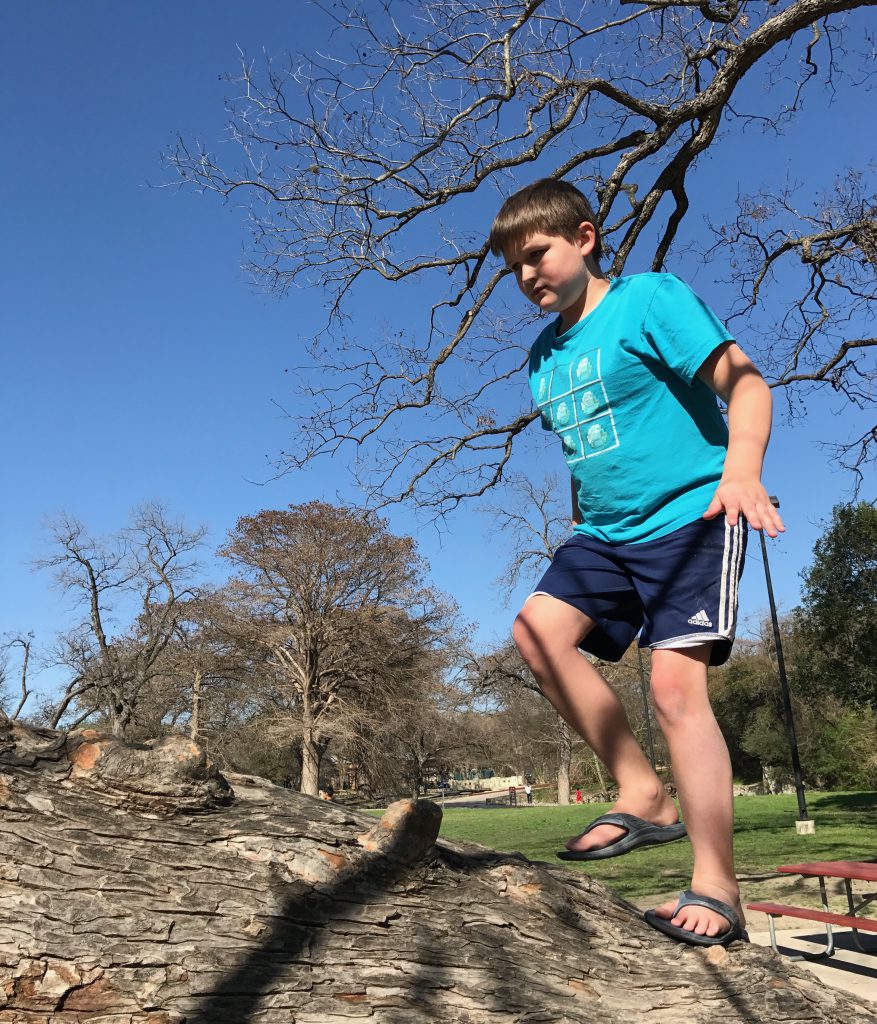 hazel awakened and joined the fun…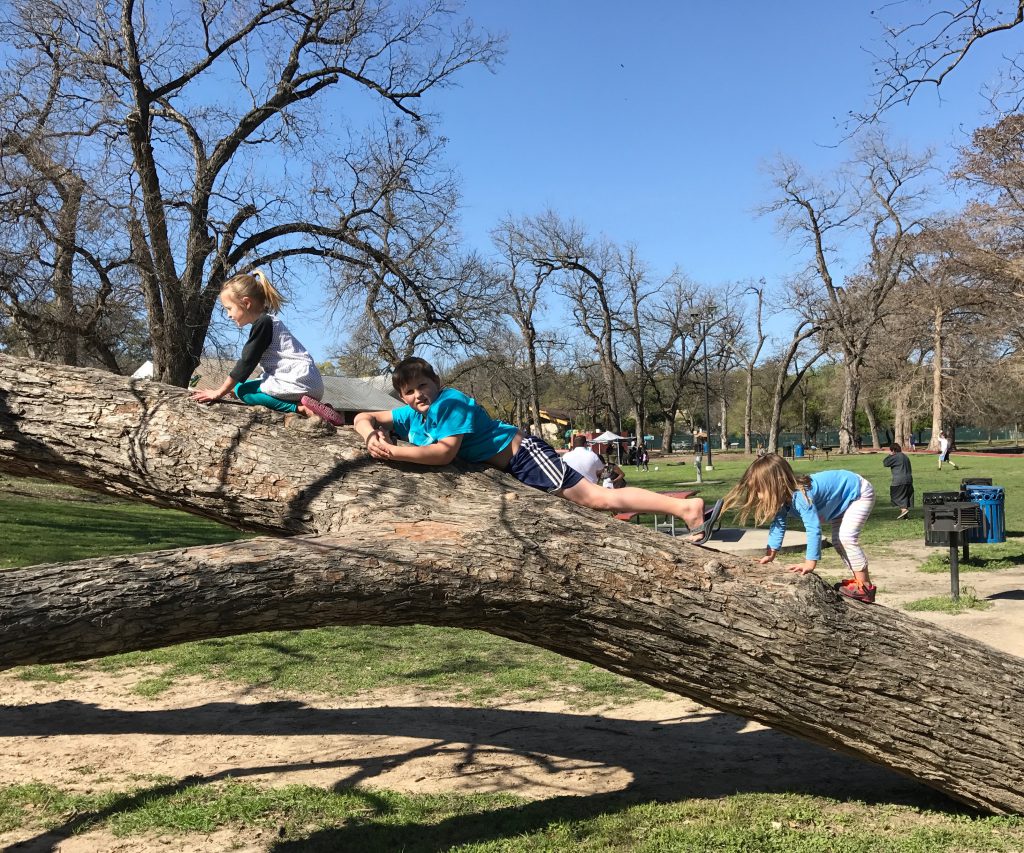 there was a bit of chaos trying to reconnect with derek. i realized that he wasn't going to be able to get to the parking lot near us, so i tried to walk closer but we kept missing each other. it's hard to explain, but the traffic patterns, combined with a big river bisecting the park made it crazy. we did get to see the little train crossing the river from the bank of the river while we waited, which was a bonus. (and we eventually broke all the rules and crossed this bridge on foot to finally and once and for all reach derek).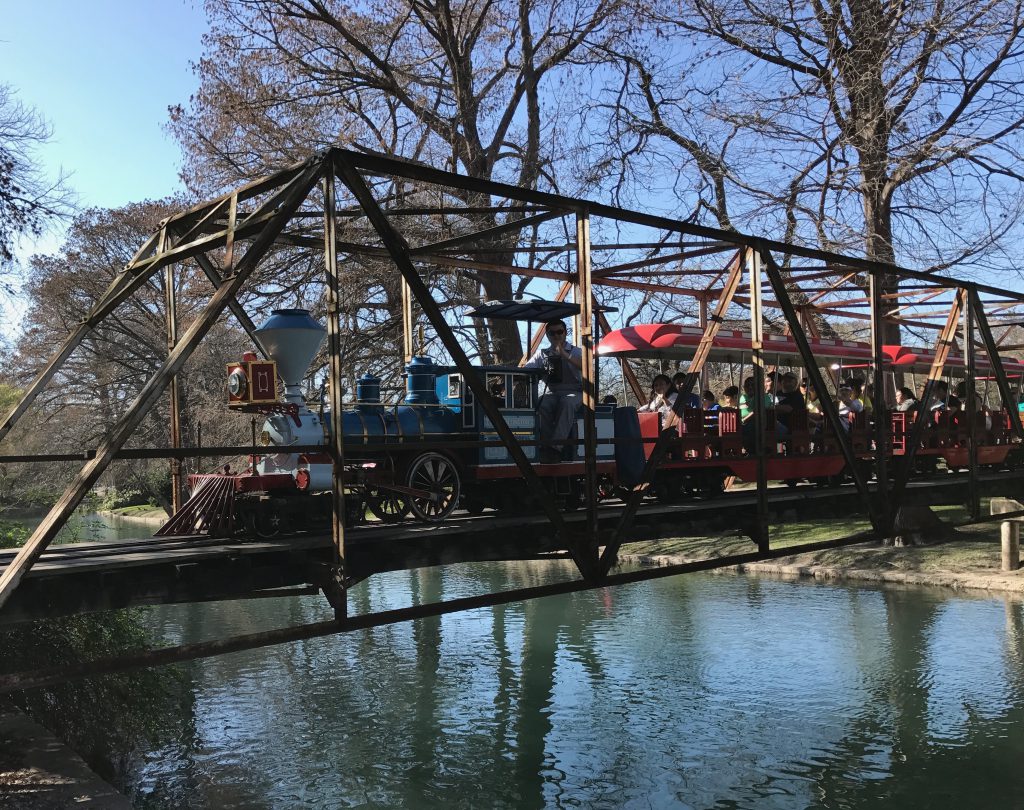 from there, we drove to san fernando cathedral to take a few pictures and check out the super old church.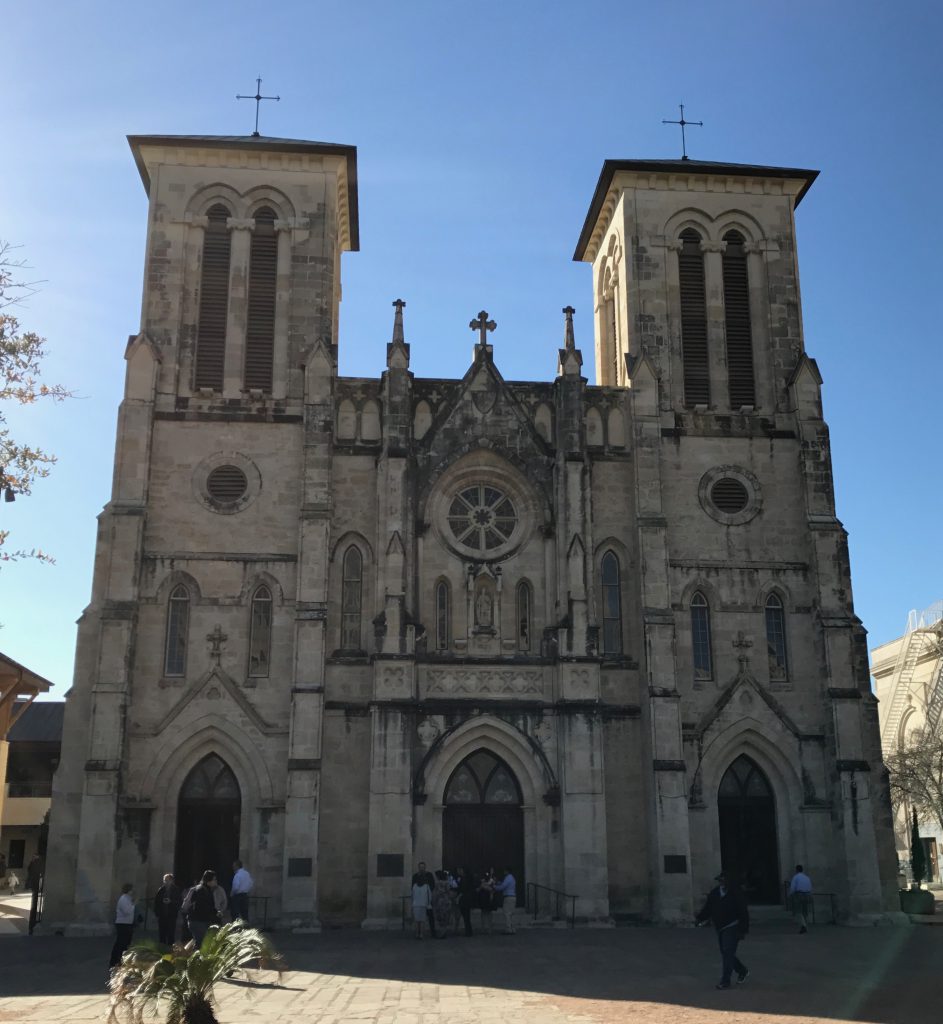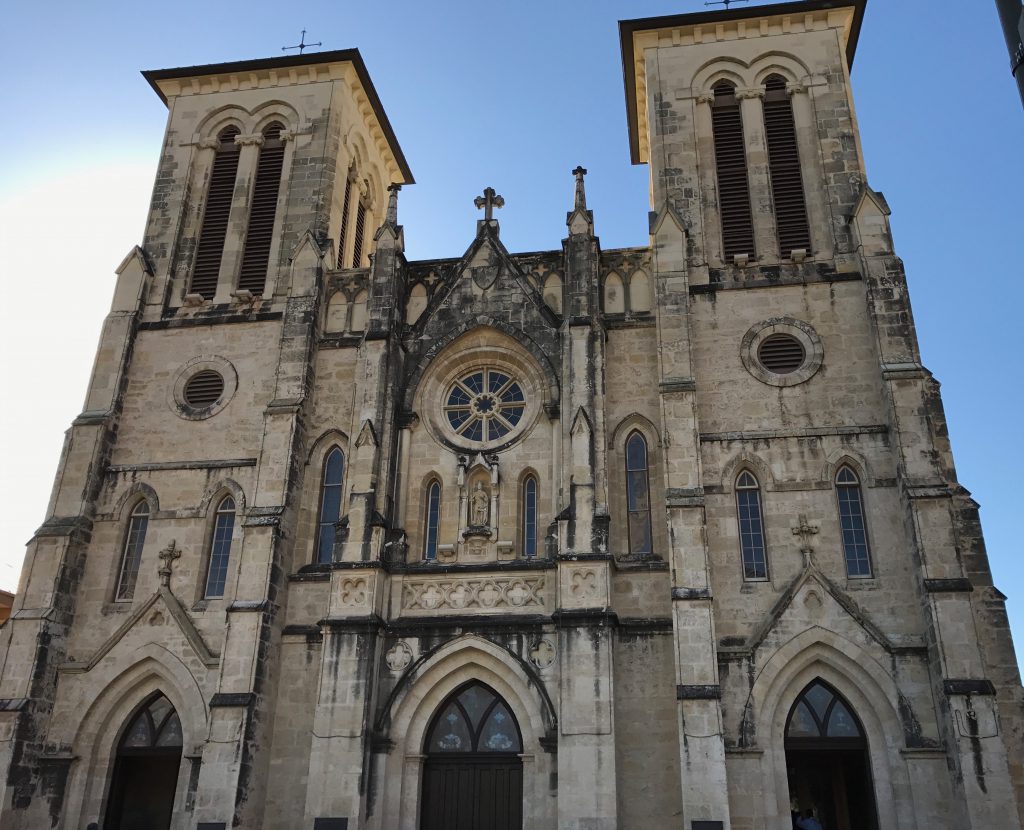 we arrived just after a wedding and just before the saturday evening mass, so we just took a few quick pics and got out of there.
stained glass.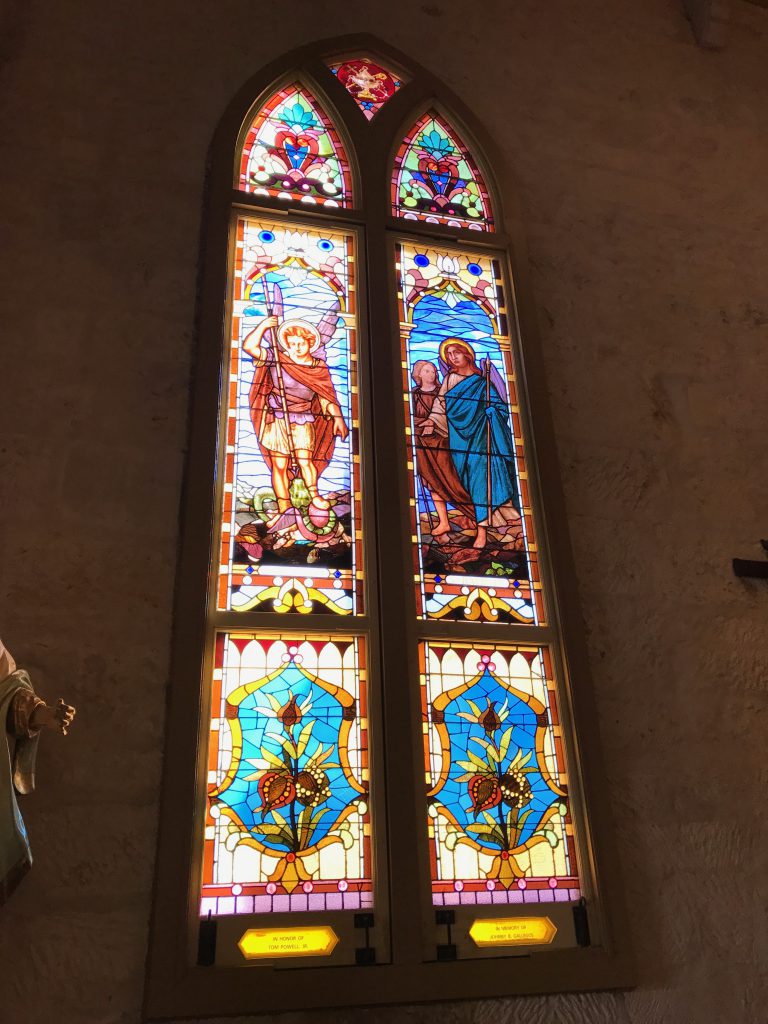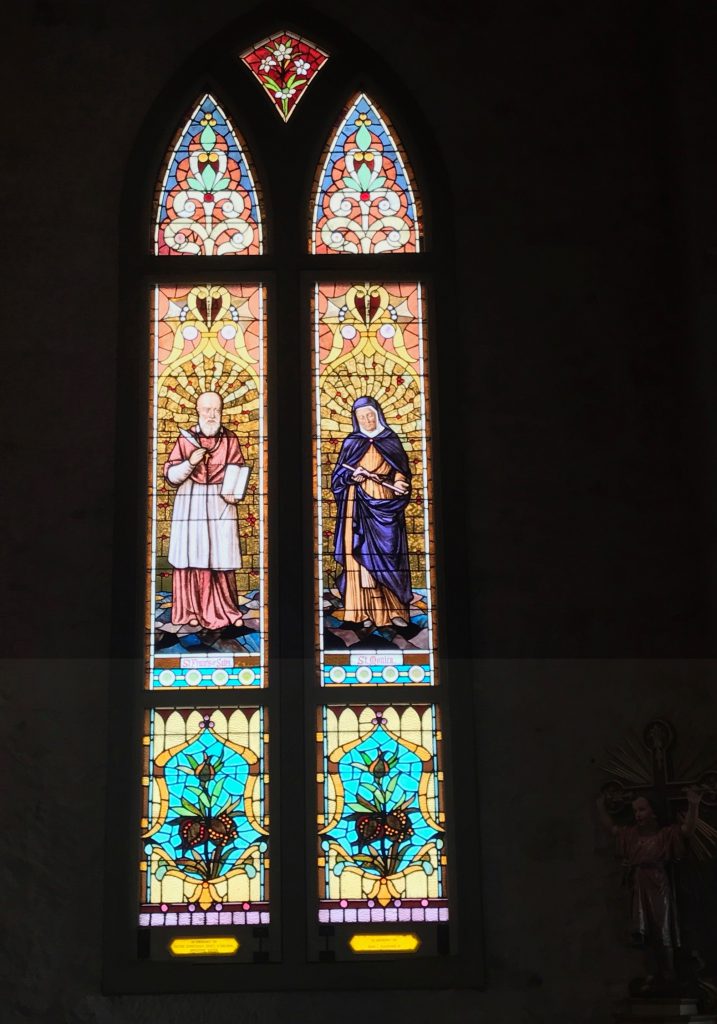 the wedding party and pulpit (i think it's called that in catholic churches?).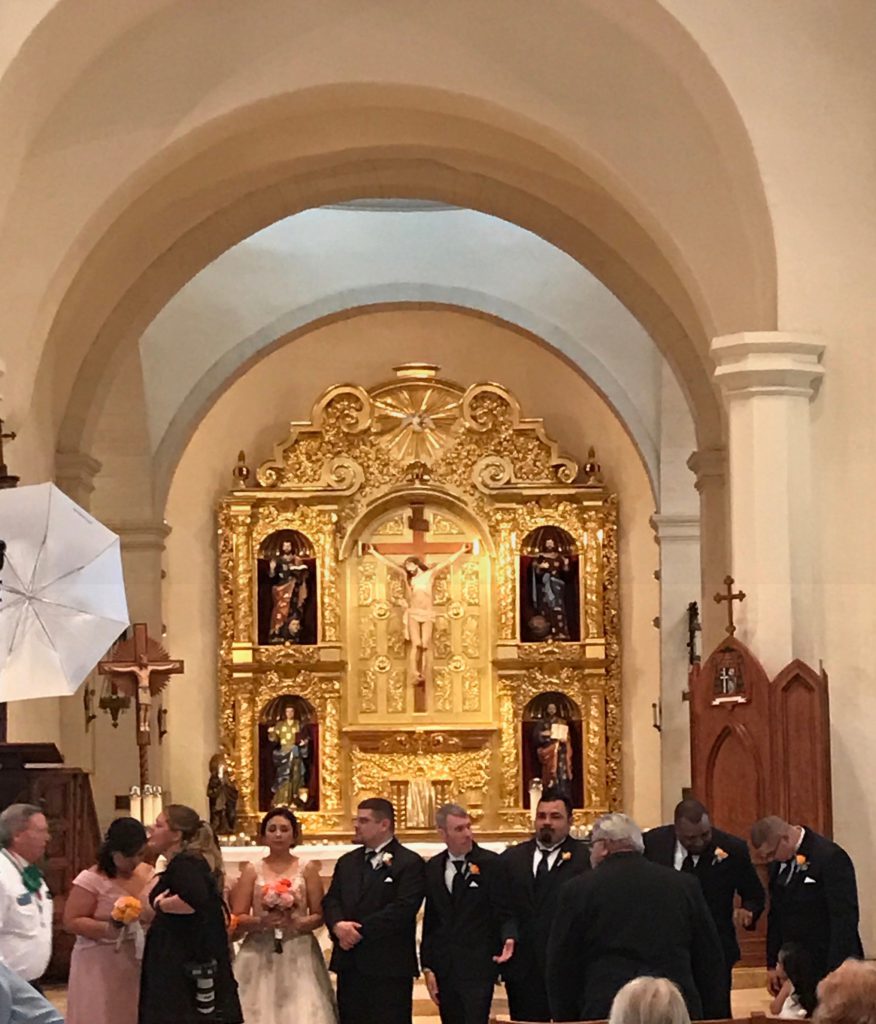 finally, we were all starving, so on another tip from danii, went to eddie's tacos. which was closed. (tacos are a breakfast and lunch food in texas, it seems). so we found this little spot. it was basically a house. in a neighborhood. it was definitely interesting.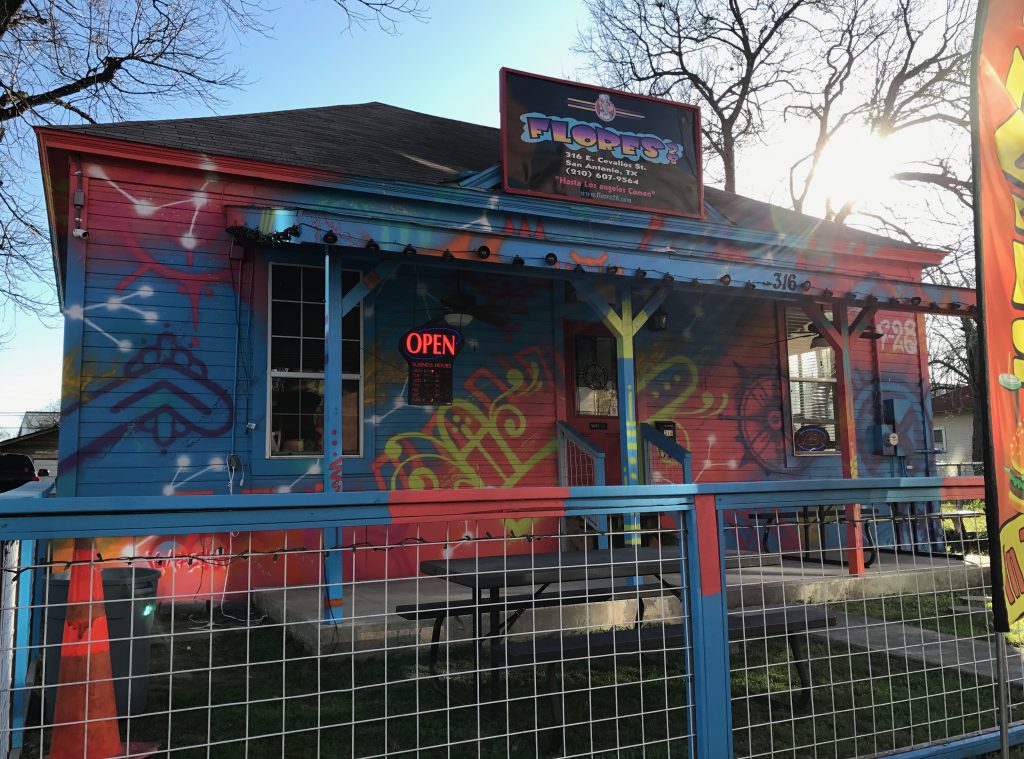 the food was very good. we left just as a party of 20 was squeezing in around us in the tiny space.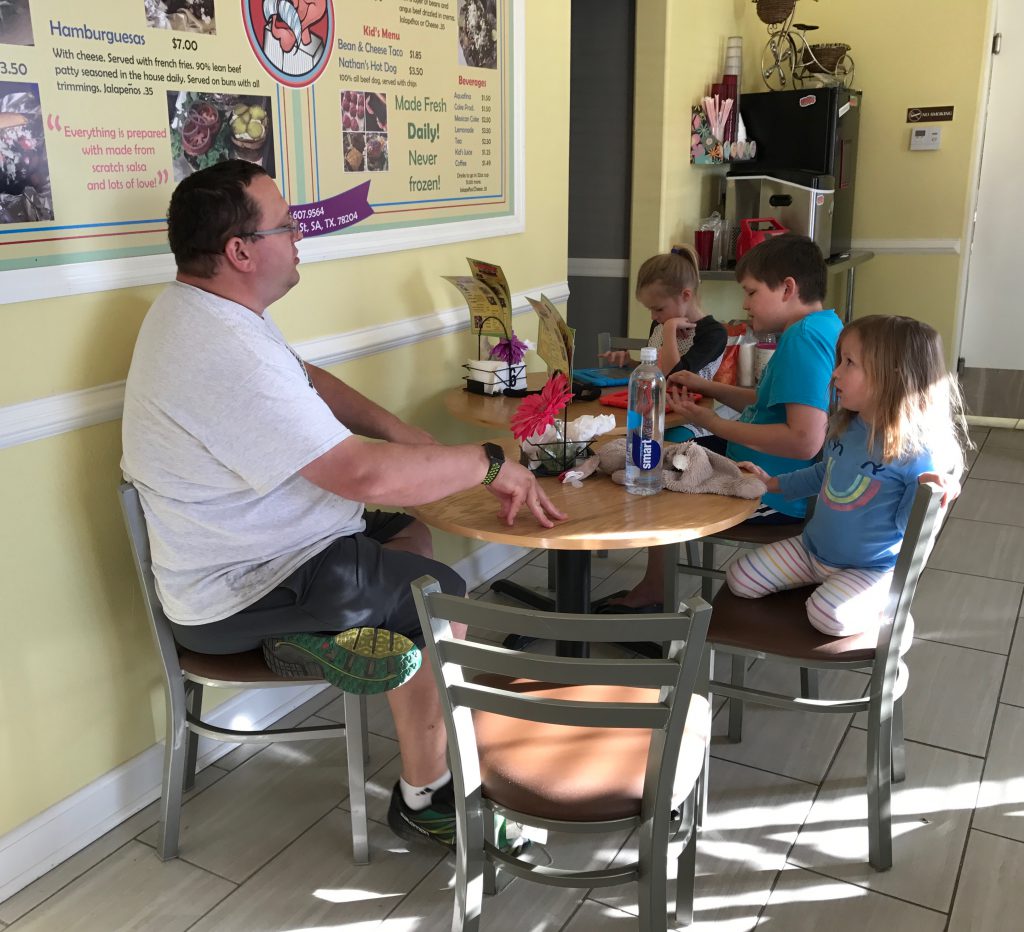 and thus concludes our adventures. (sort of. we stopped at walmart on the way home.)