yesterday, we made the long, boring drive to del rio, texas. there's not much to do with the kids, but it's a halfway point between where we were and big bend national park. there is, however, the amistad national recreational area right down the street, so we hopped over there to pick up a junior ranger book for anna and ask about hikes and activities. our friendly ranger told us about a quick little half hour drive to seminole canyon state park, which borders some of amistad, and has a ranger led hike into the canyon, where you can see 4000 year old pictographs on the canyon walls. so, off we went…
the terrain was a little rough. very dry and gravelly, with lots of spiky vegetation.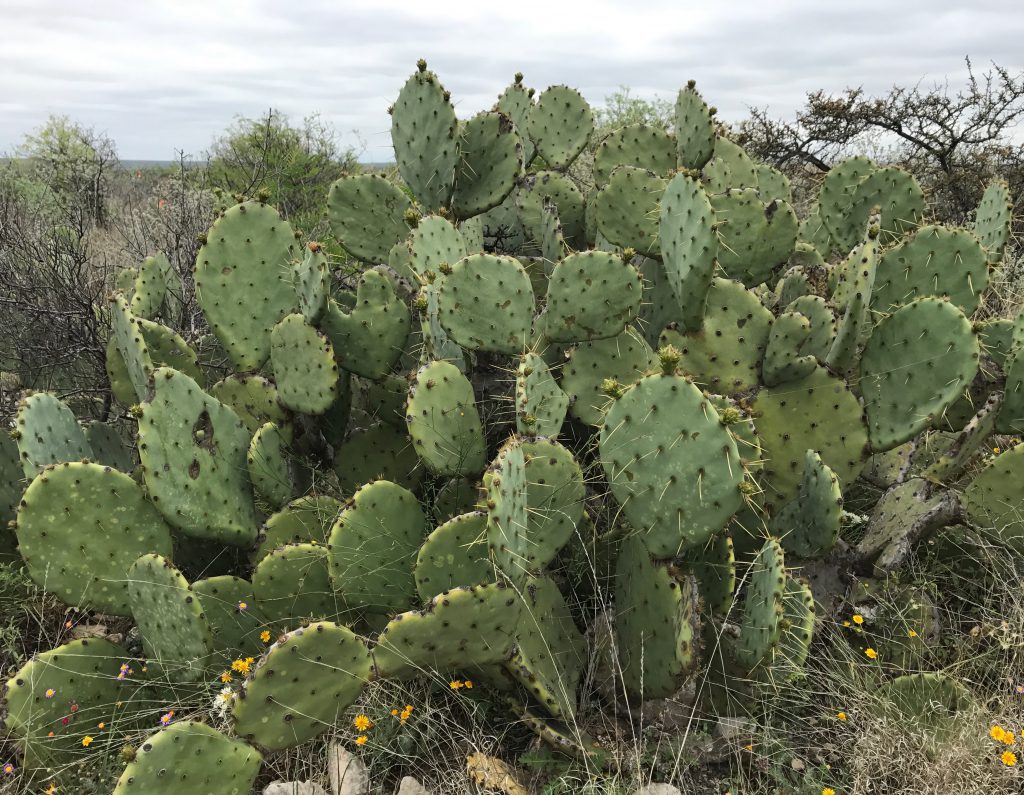 i should take this time to issue a warning. i'm attempting to learn how to use my fancy pants camera, so there's a lot of pictures for this post, as i alternated between iphone and the f.p. camera.
that said, here's a shot of a cactus with the canyon in the distance.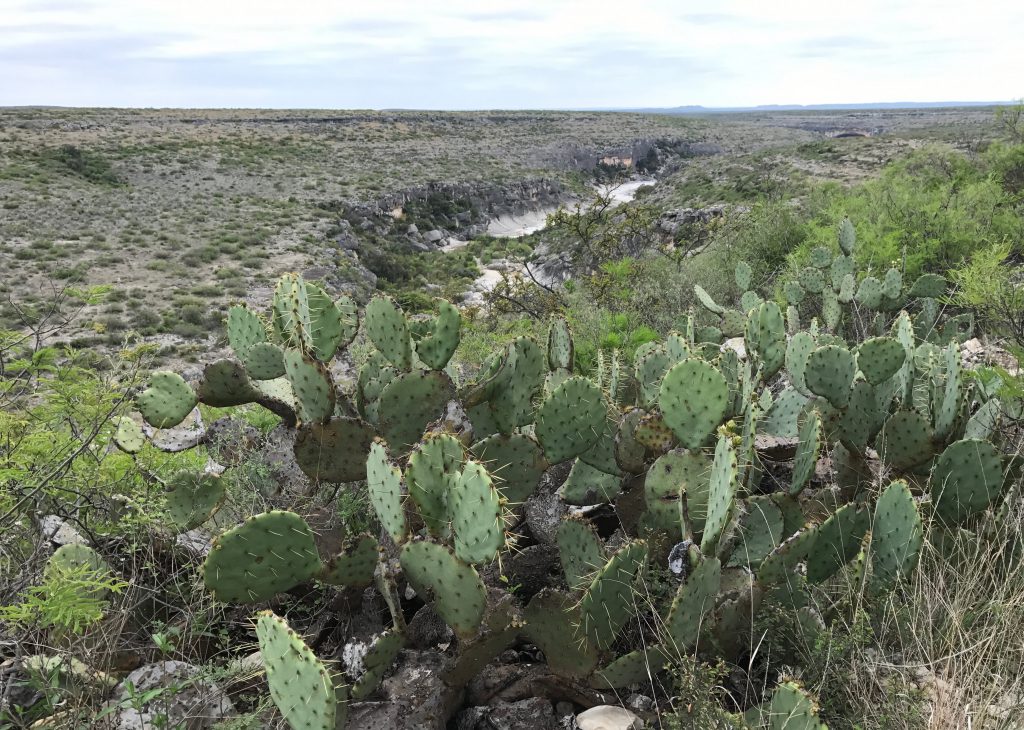 so. we were very early for our tour, so we hiked around the visitor center for a bit. here's the crew. ready to explore.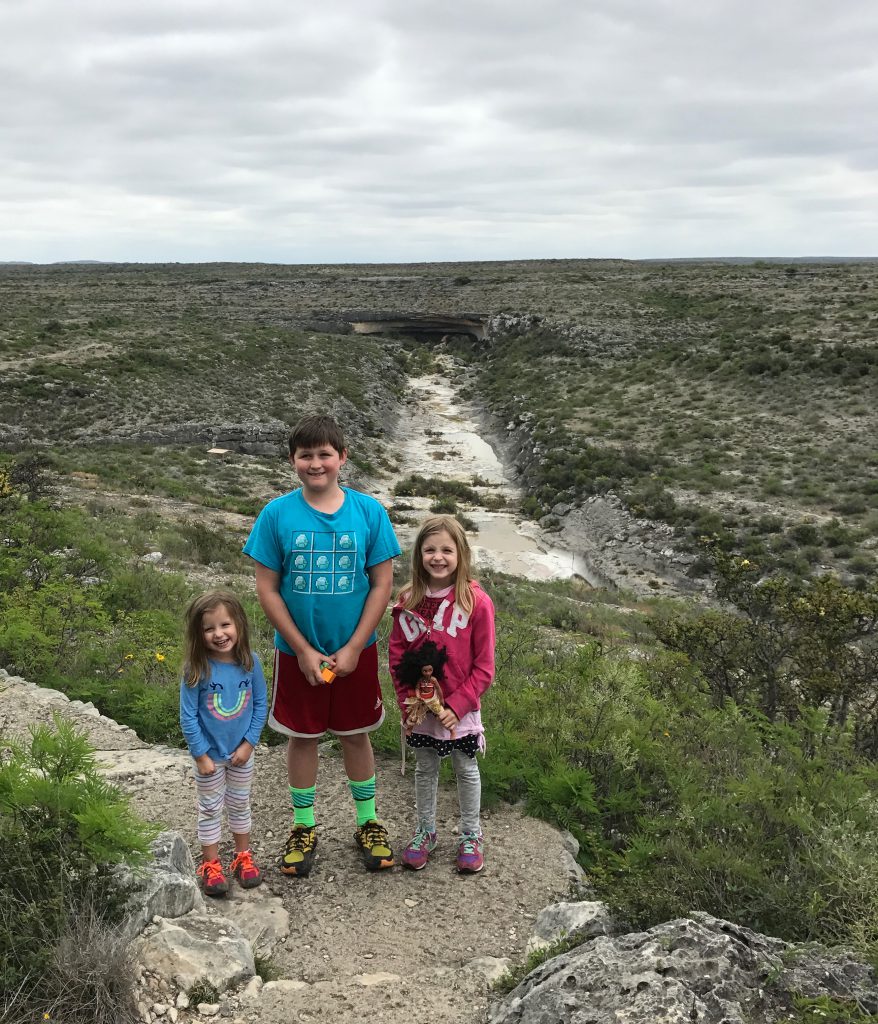 ike and the dad, strolling along the path.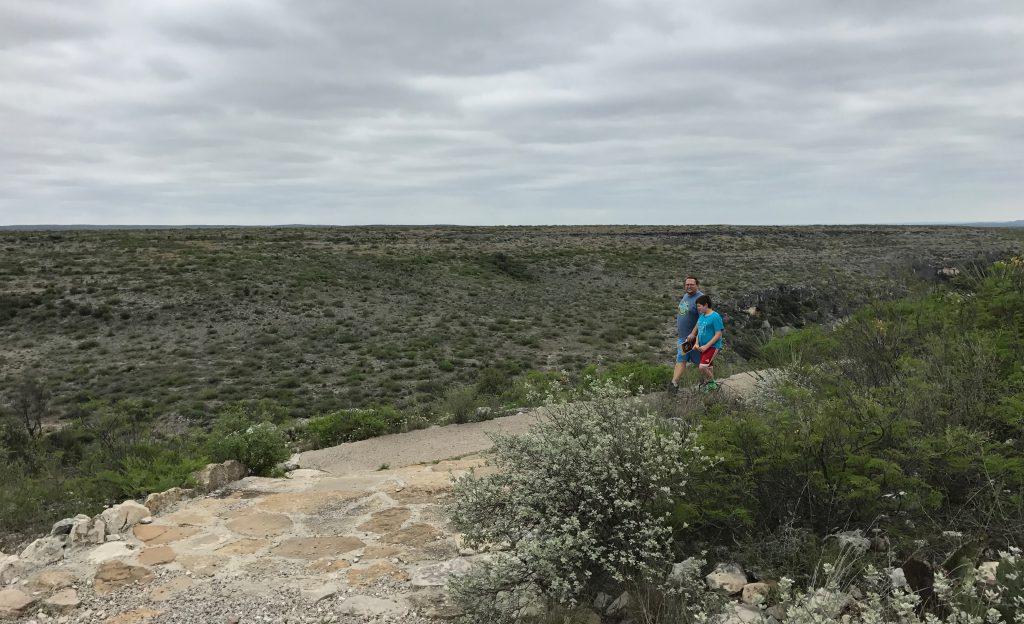 there was a cool statue, overlooking the canyon, in the style of the artwork of the native folk of 4000 years ago.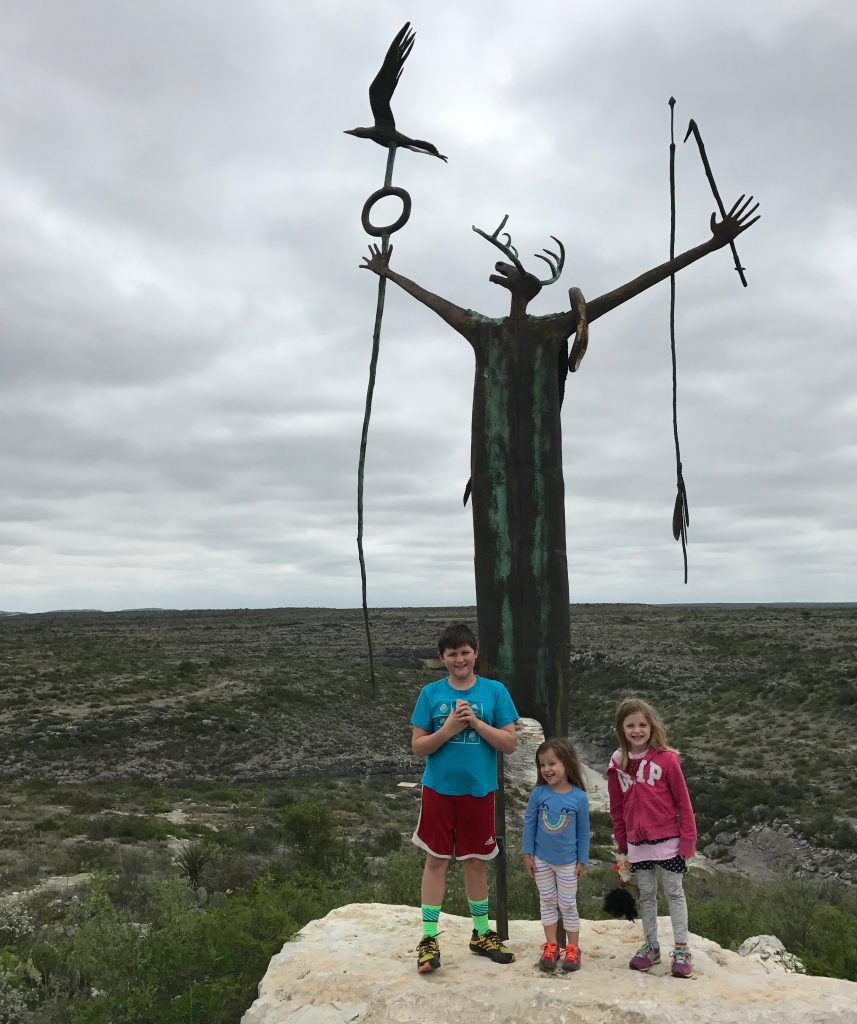 further along, looking out over the canyon.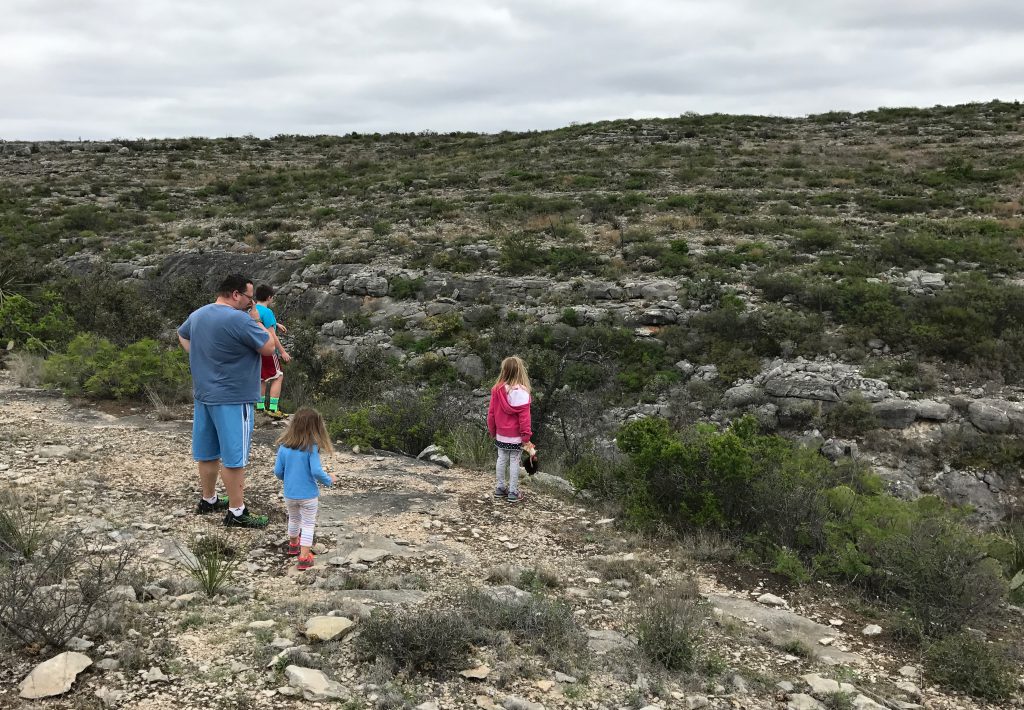 my posse, in the texas wilderness.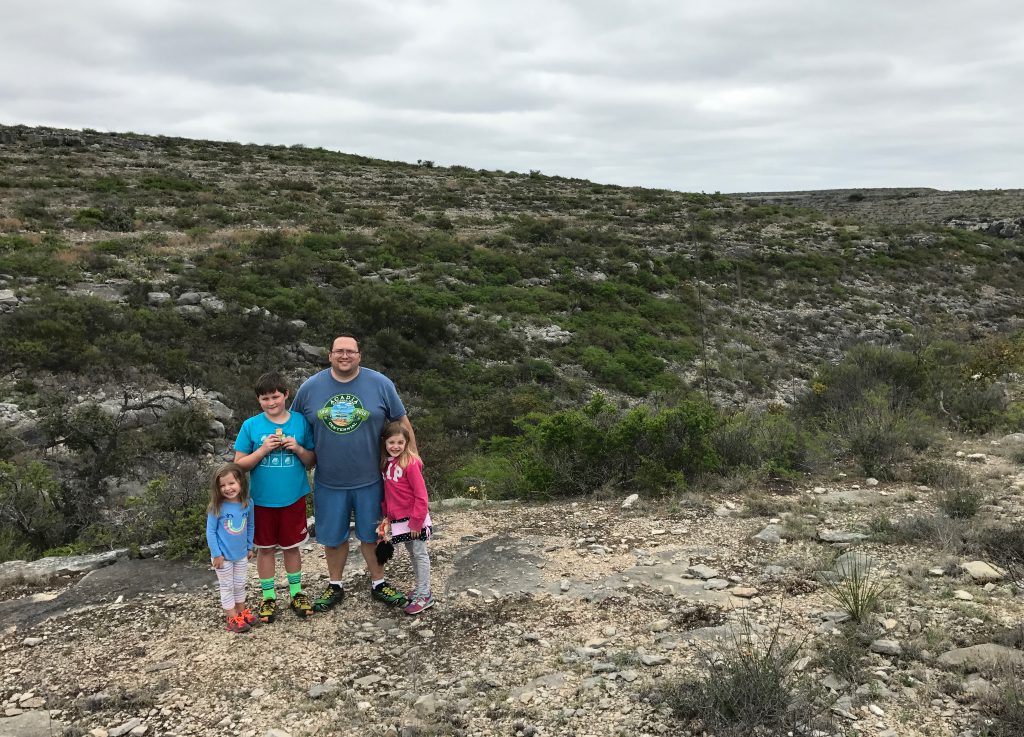 ike. just traipsing along the edge of the canyon. (not super dangerous, as there were tons of cacti and rocks to break his fall into the canyon).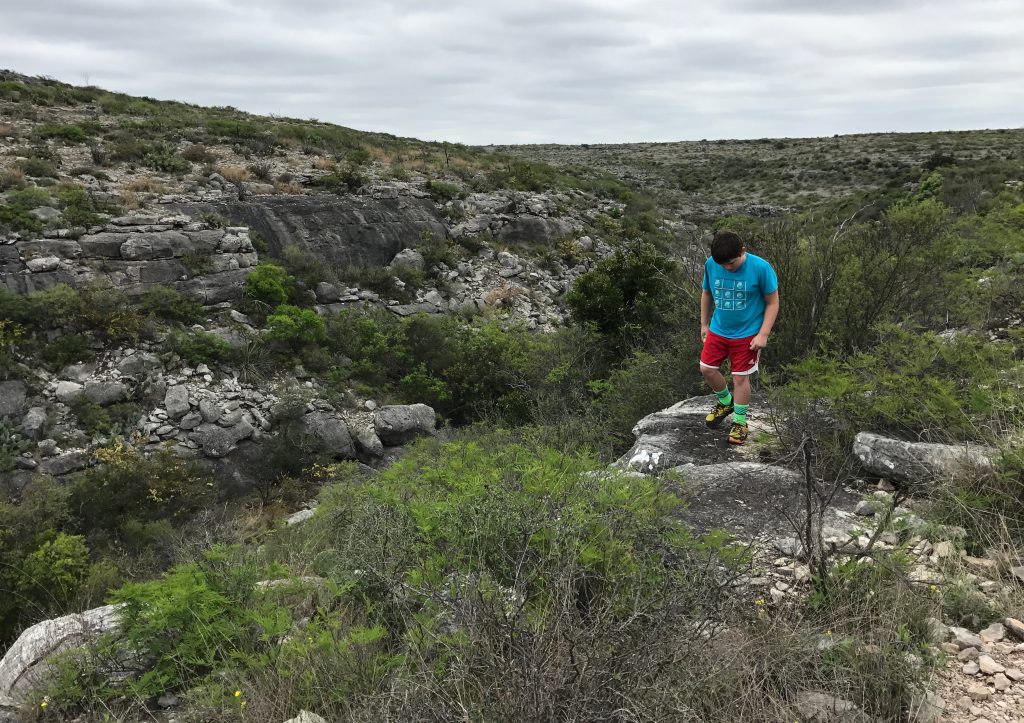 hazel had a tough day. she's fighting a little bit of a cold and, as usual, we were pushing through naptime. she alternated between extra whiny and super independent. here is "extra whiny".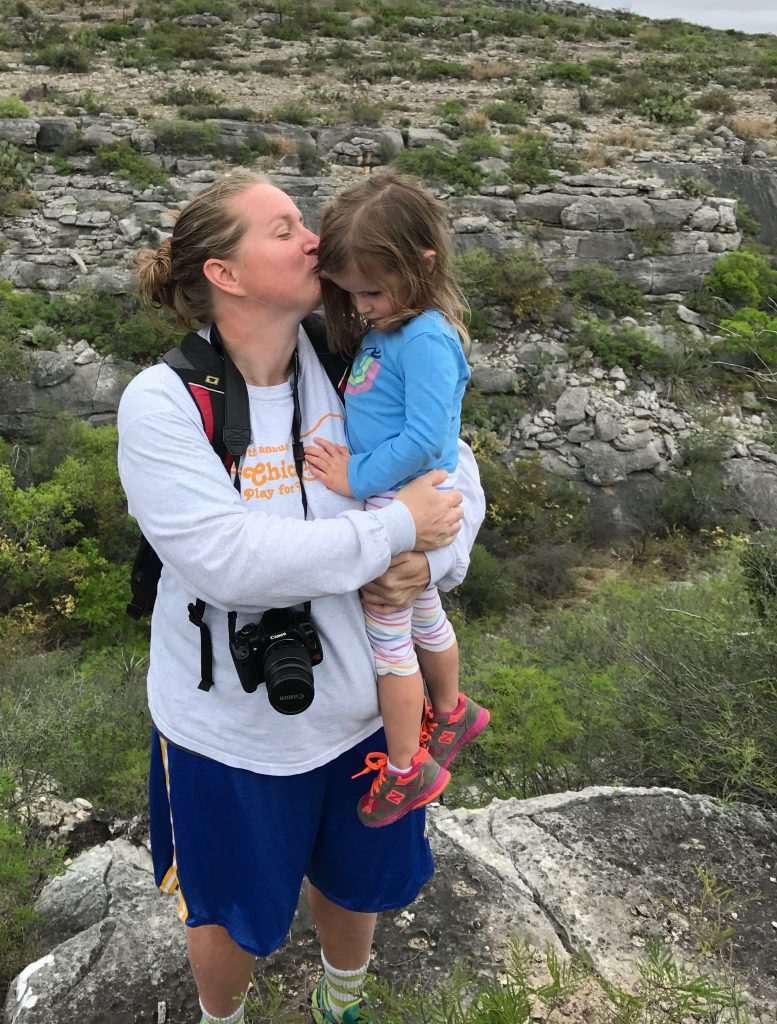 after a bit of exploring on our own, we made our way back up to meet for the ranger led tour.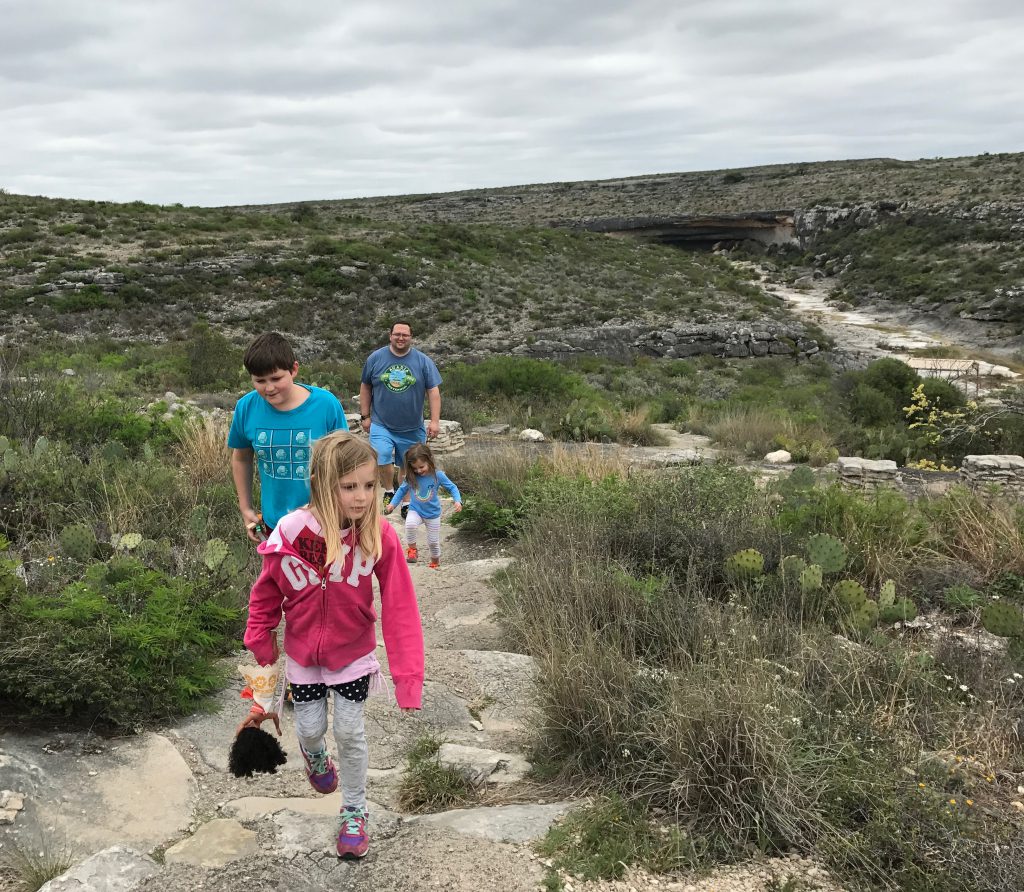 most of the cacti were the prickly pear version from the first couple of pics, but there were some other variations scattered about.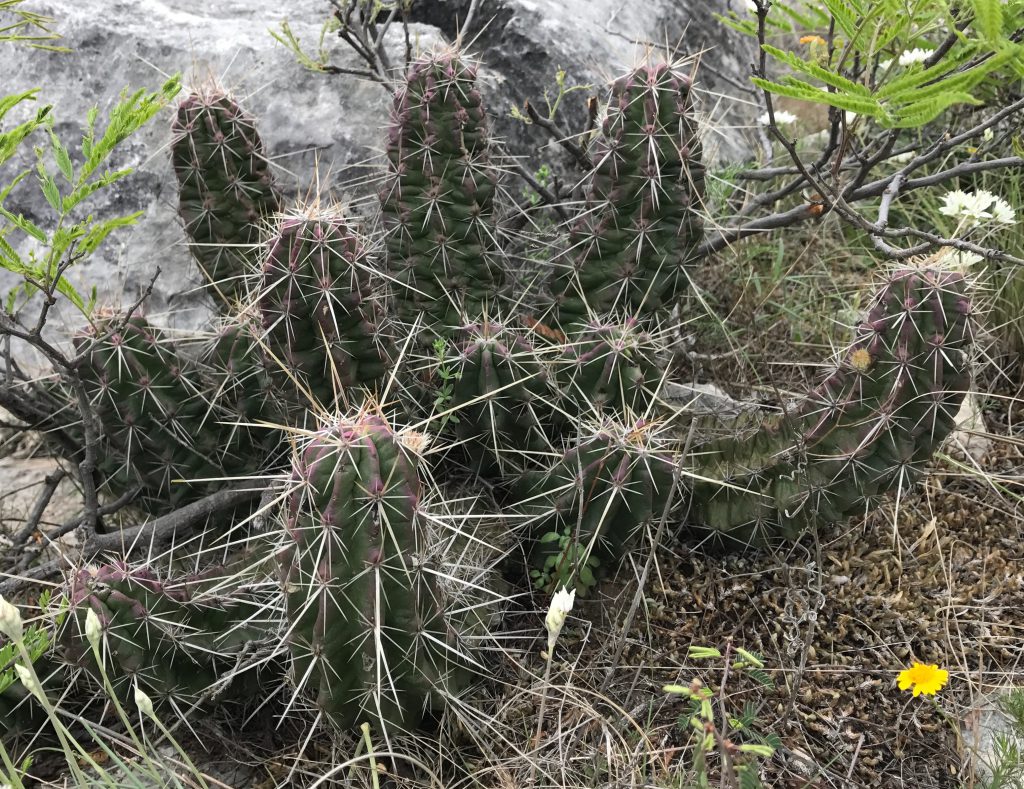 finally, our tour began. our ranger was awesome. he was full of good info and had a fun personality.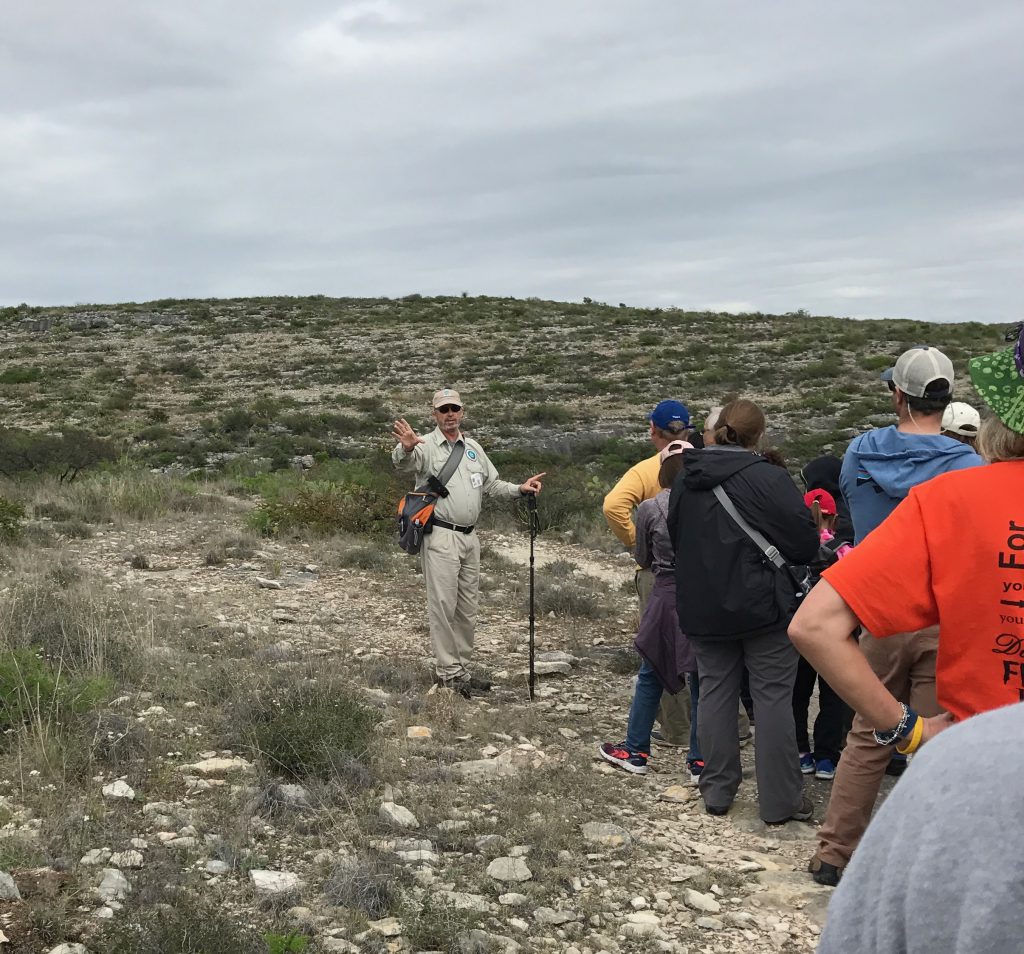 descending into the canyon with some like minded explorers. i carried hazel for this bit, much to her dismay. she was sure she could have handled it on her own.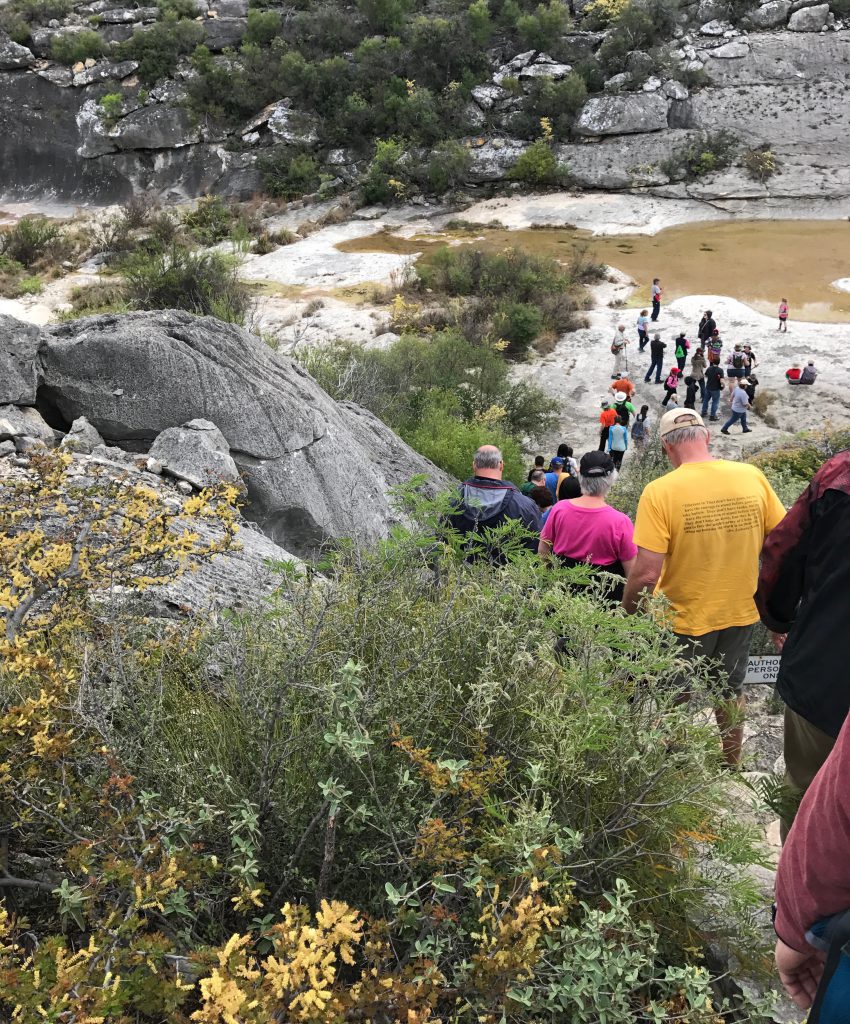 from the bottom of the canyon. it's relatively dry, but apparently is a bit prone to flash flooding. someone asked "how often" and he said, "if it starts raining, we will climb back out of here". 🙂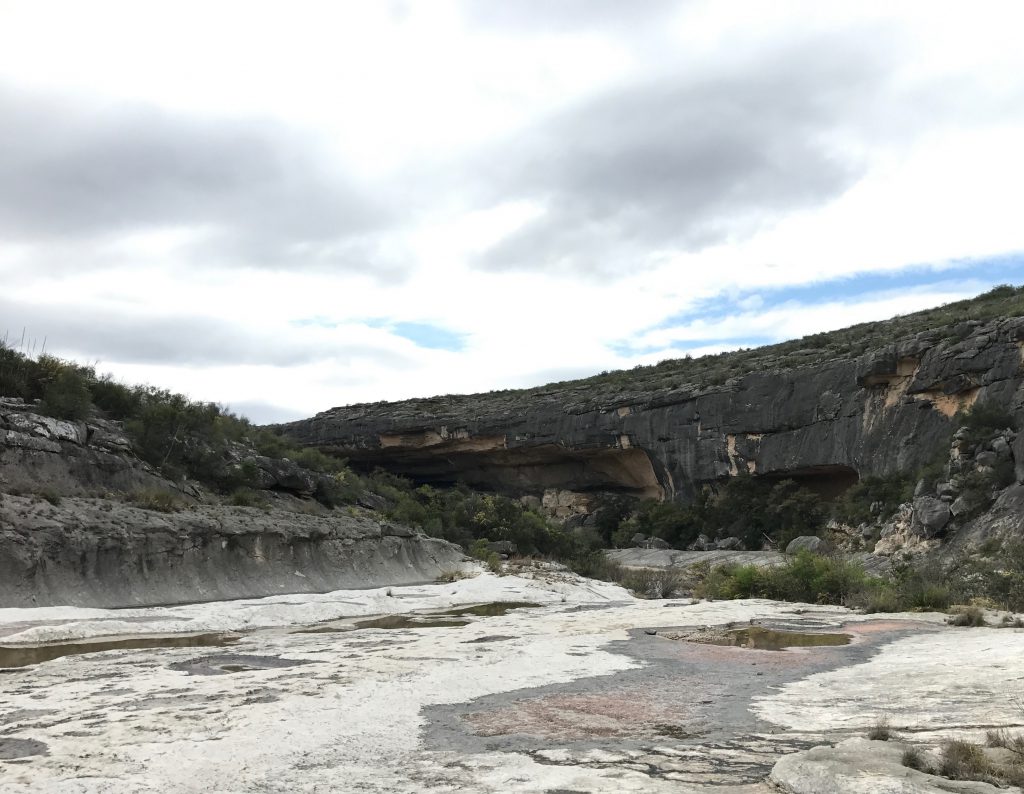 finally in the safety of the bottom of the canyon, and nowhere to fall to our death, the kids began to run rampant.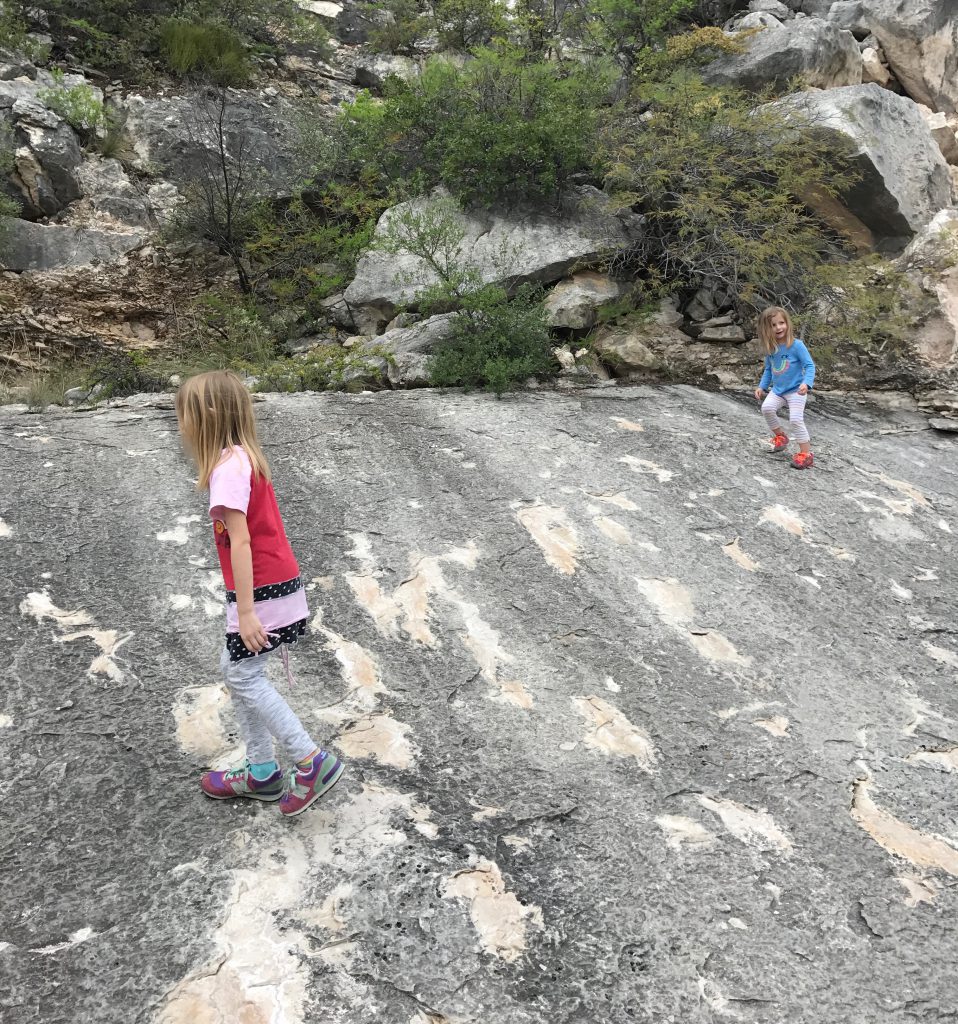 but, only until we climbed back up onto a ledge, to view the pictographs.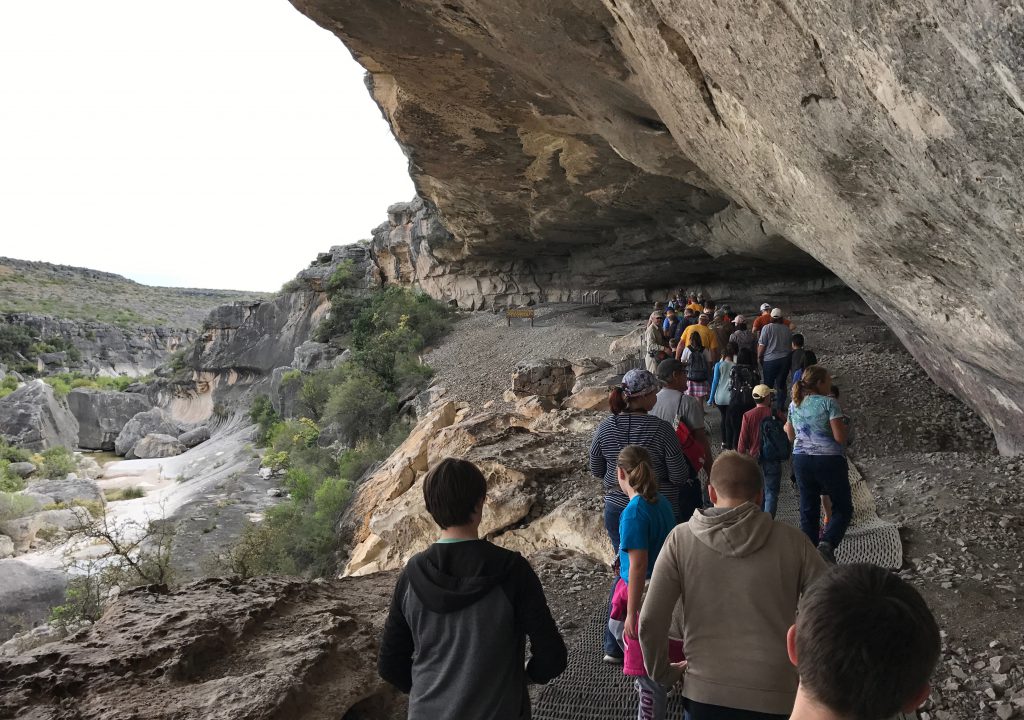 most of the paintings are hard to see, and there's a lot of study on their meanings. i guess they are very distinct to this area and don't do things like depict everyday life or a big hunting kill like paintings found in other regions. that's what i picked up in bits and pieces anyways.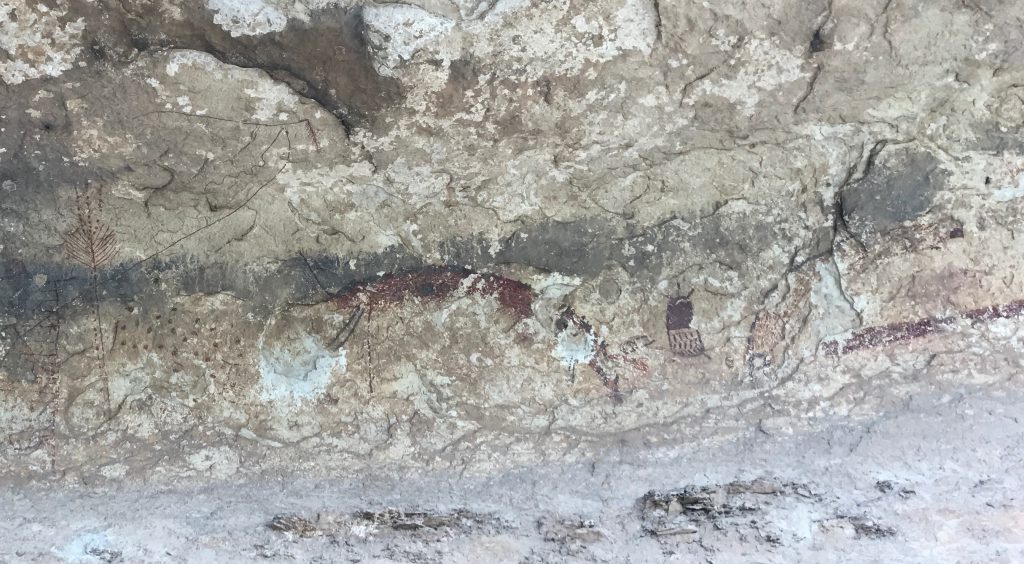 this was the clearest one and the one we were able to get closest to.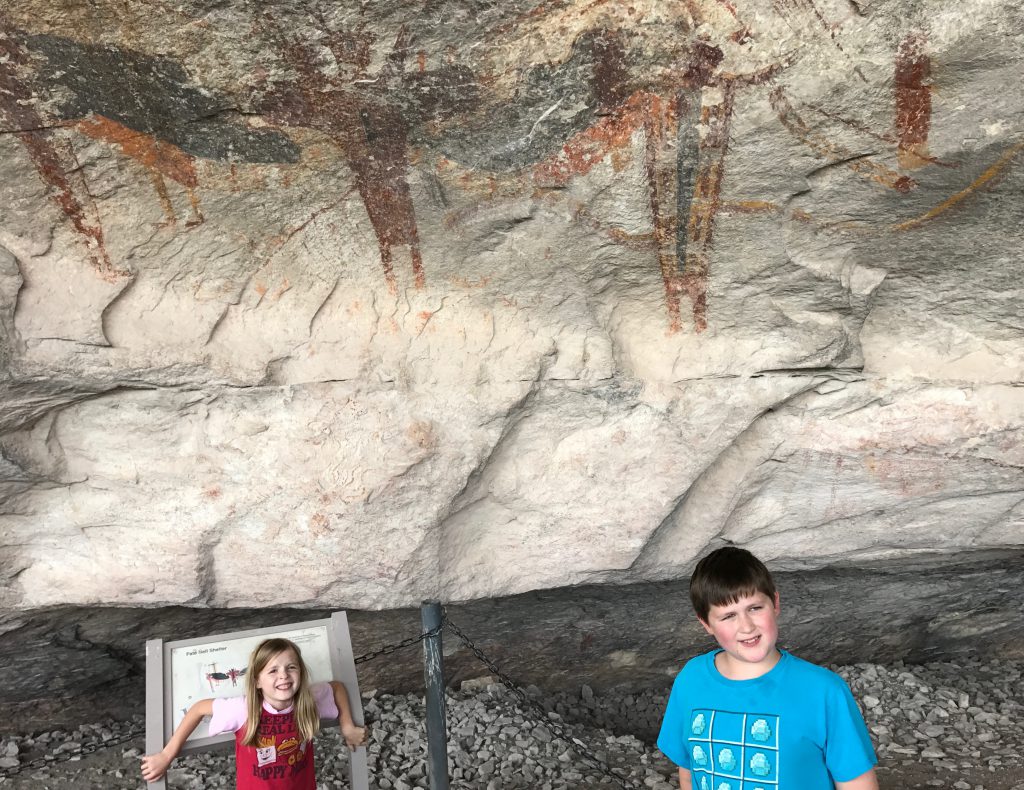 some more.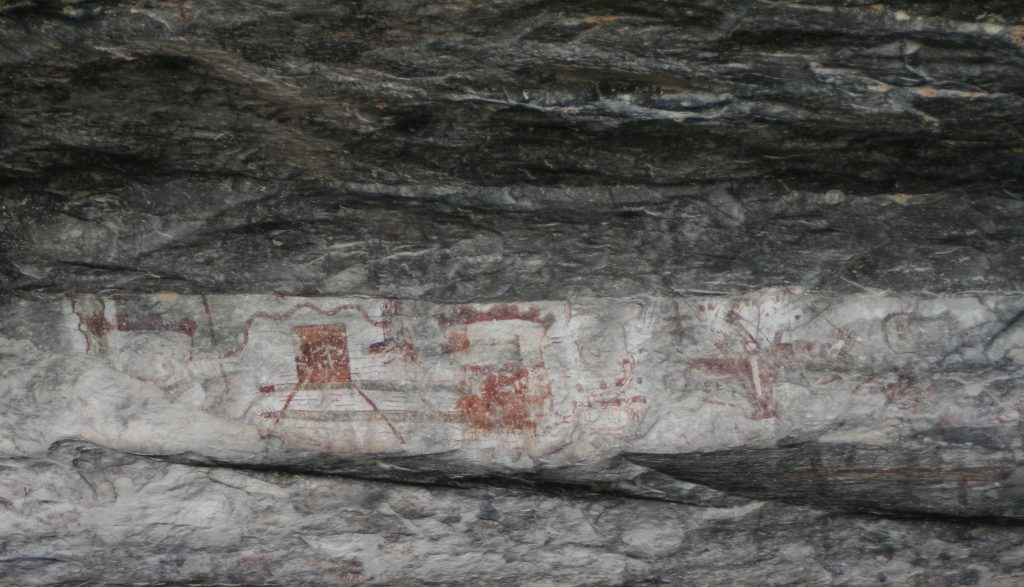 i think derek took some of these, because i was dealing with "not letting kids die" duty and turned over my camera to him.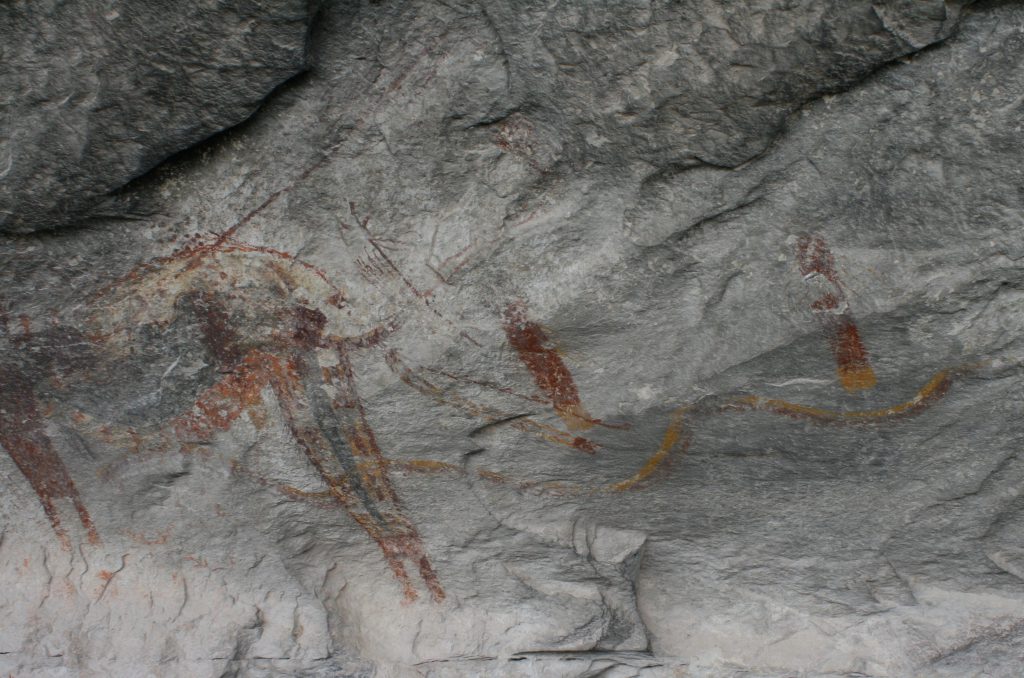 more.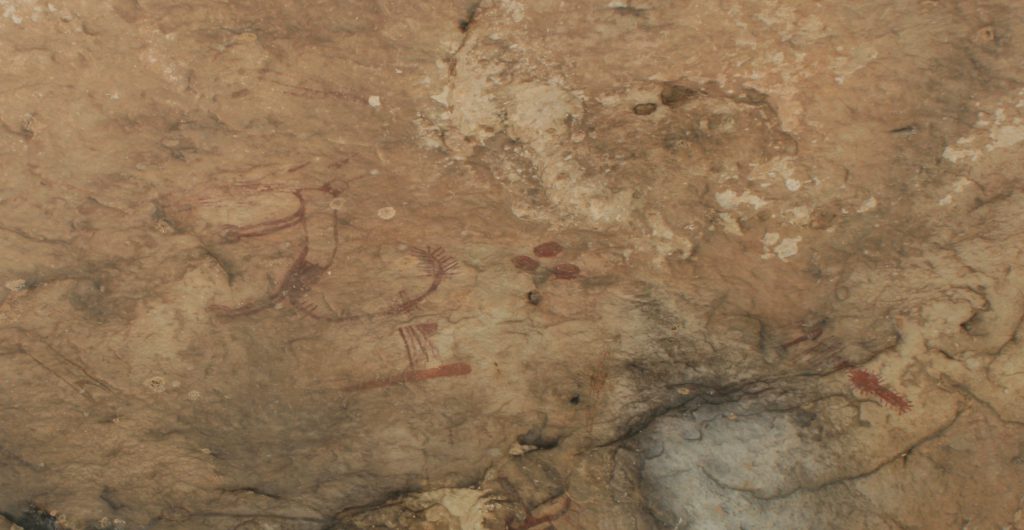 i know he took this pic of the cute girls, hanging out on a rock.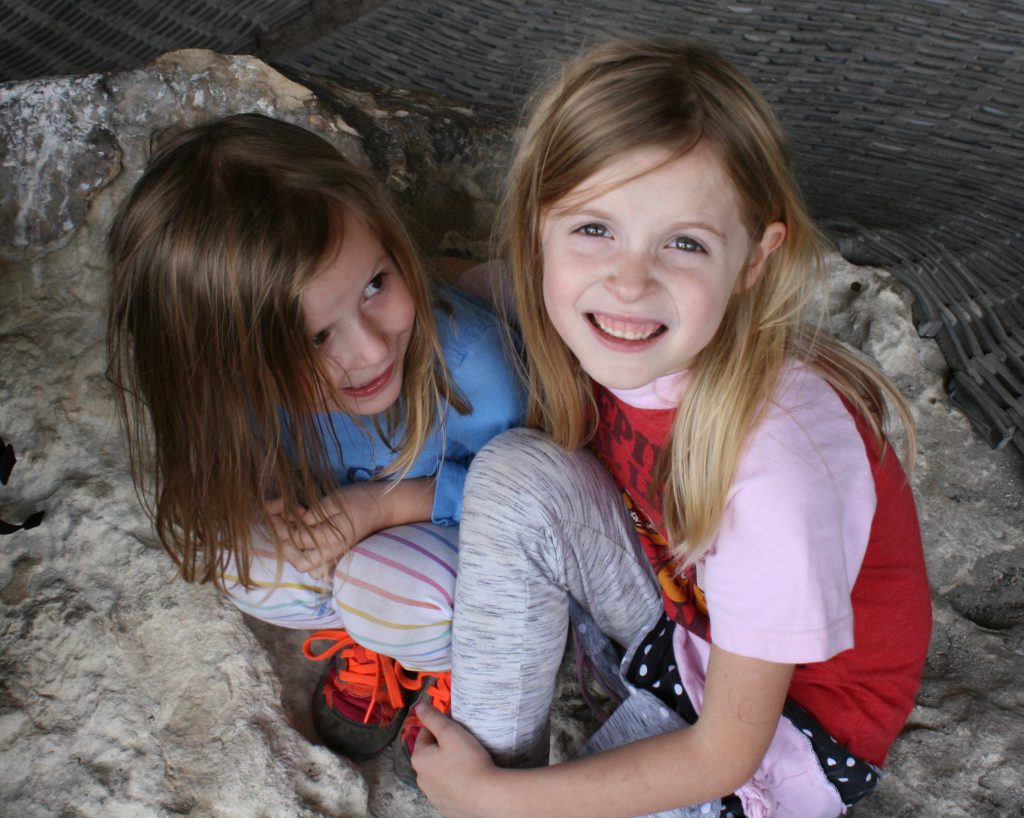 and the boy. at the end of the trail. in front of a mangled tree.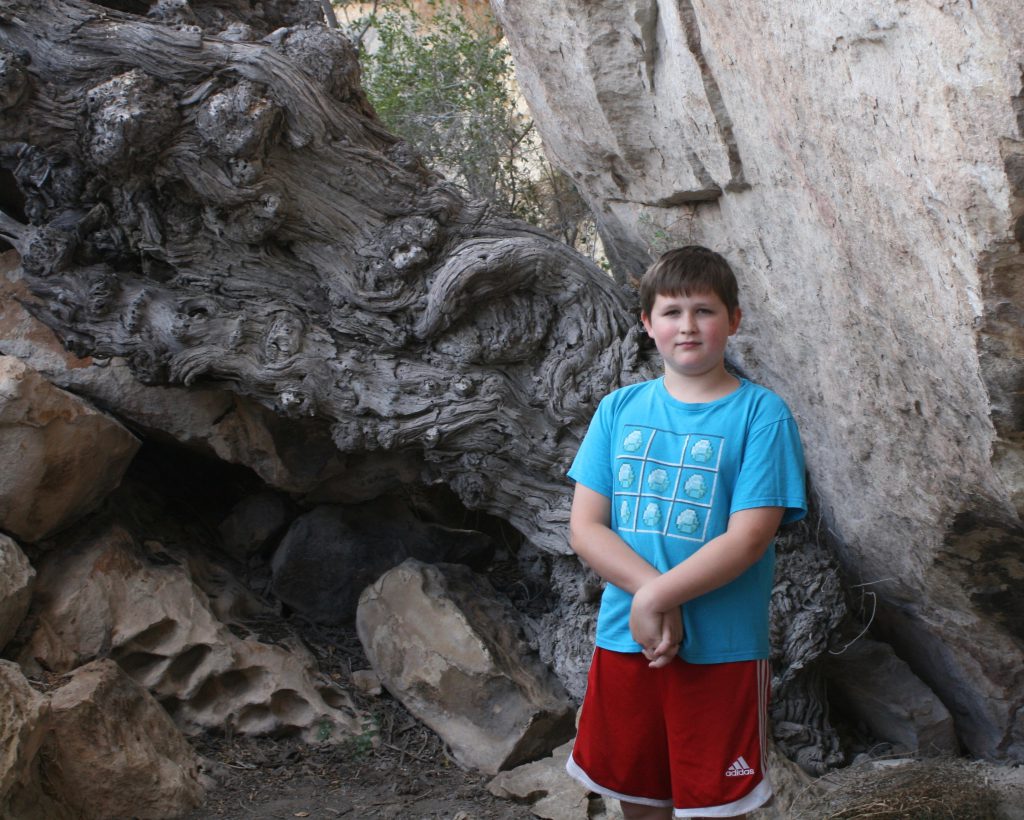 i think this was a fossil. just in a rock that we passed by.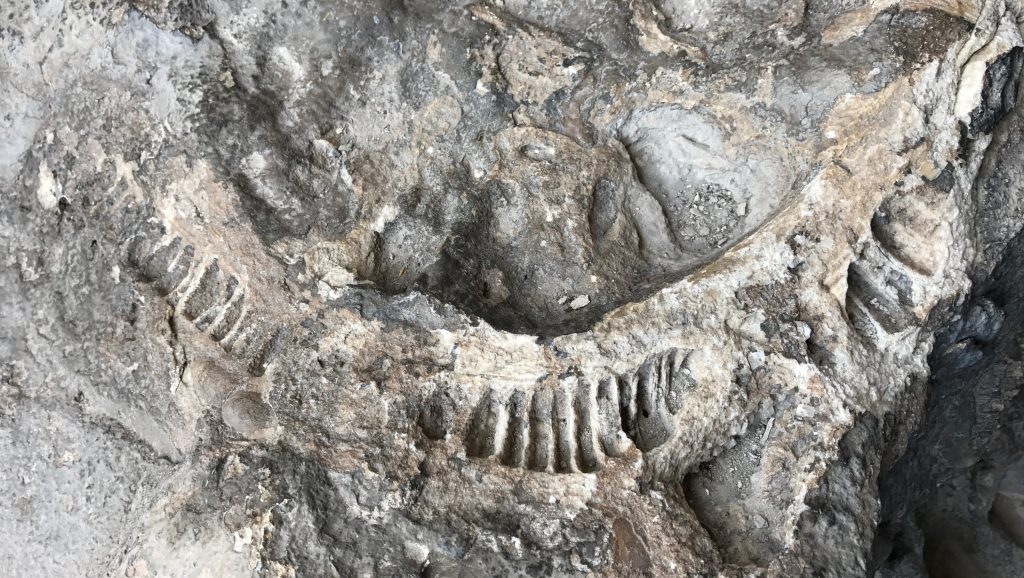 on our way out, i held up the entire line of people, by having the fam turn around for a photo shoot.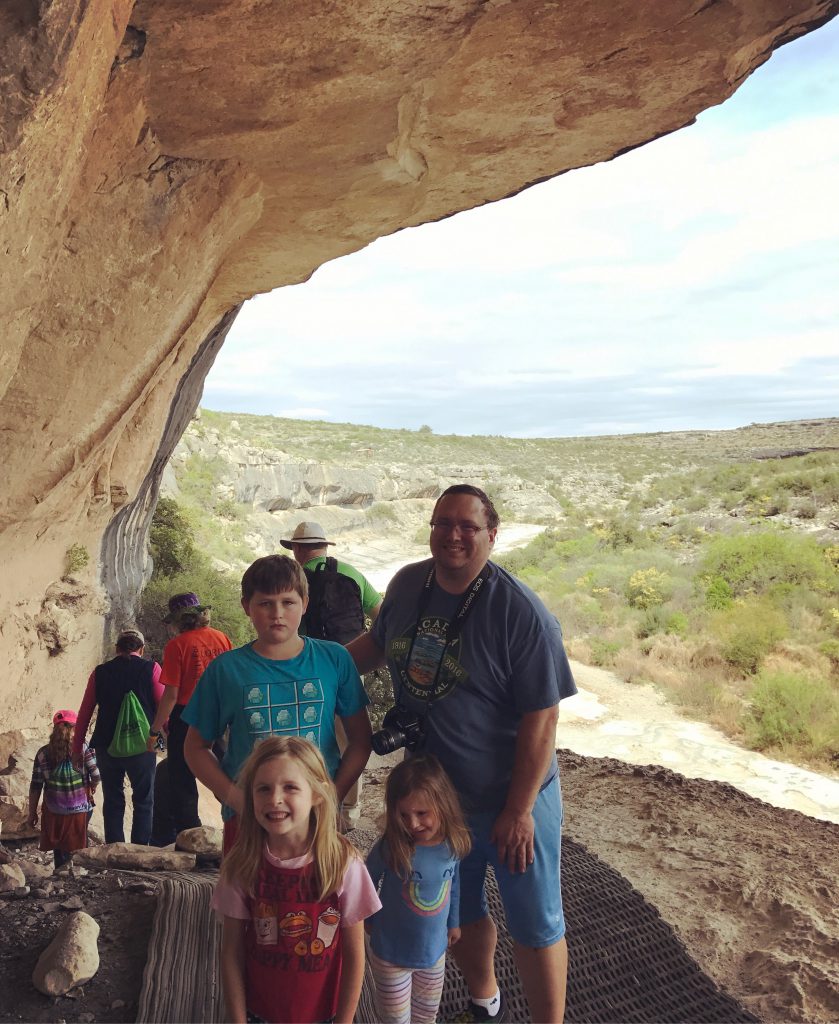 back on the floor of the canyon, shenanigans resumed.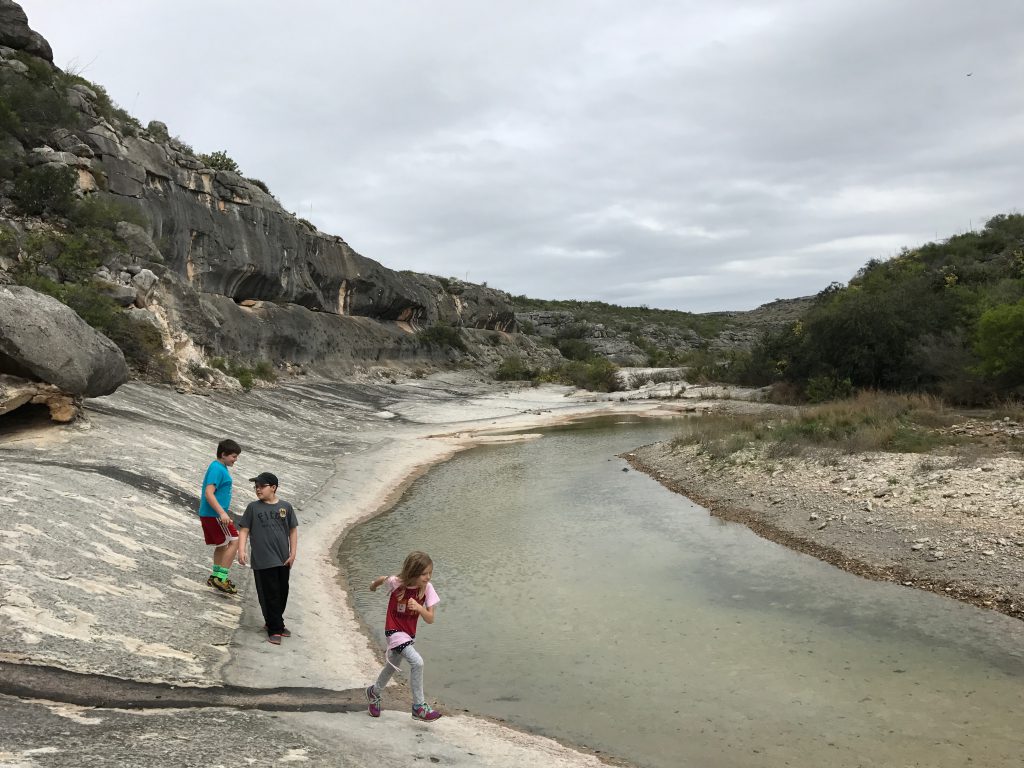 hazel was mad because i wouldn't let her walk down the stairs by herself. so, to make up for it, she requested i carry her along the water.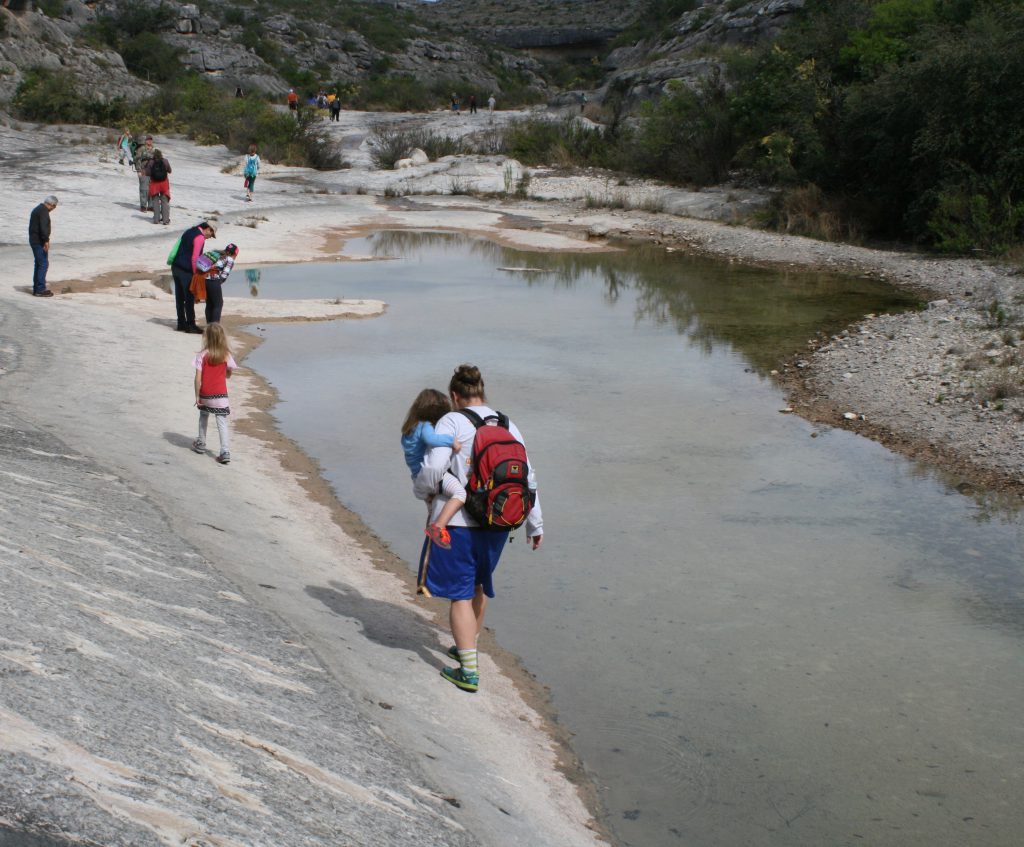 heading up and out of the canyon.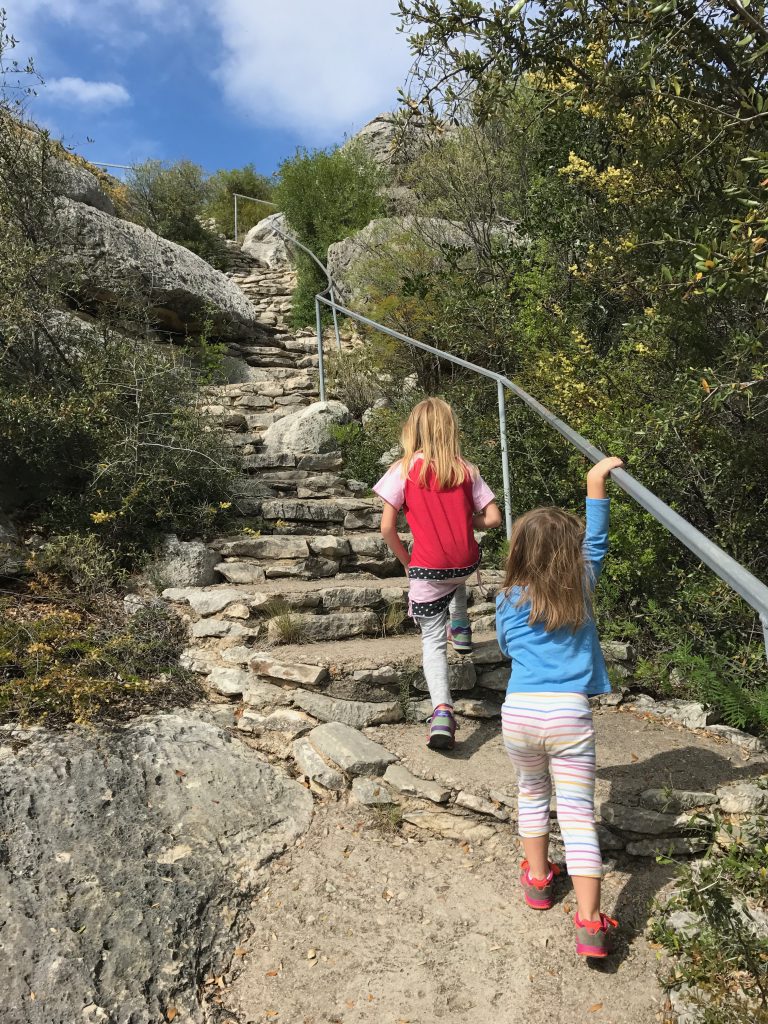 somehow, anna, the animal lover, spotted this lizard, hanging out on a similarly colored rock. he let me take this pic, but didn't stick around long.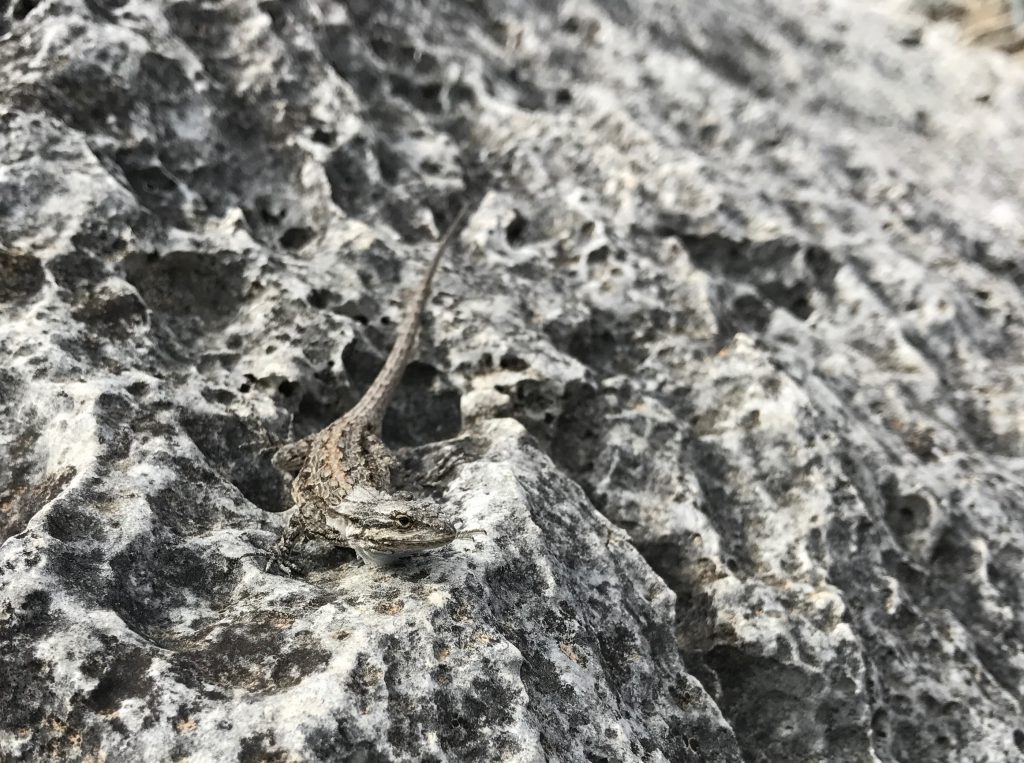 anna touching a pointy prickly cactus needle.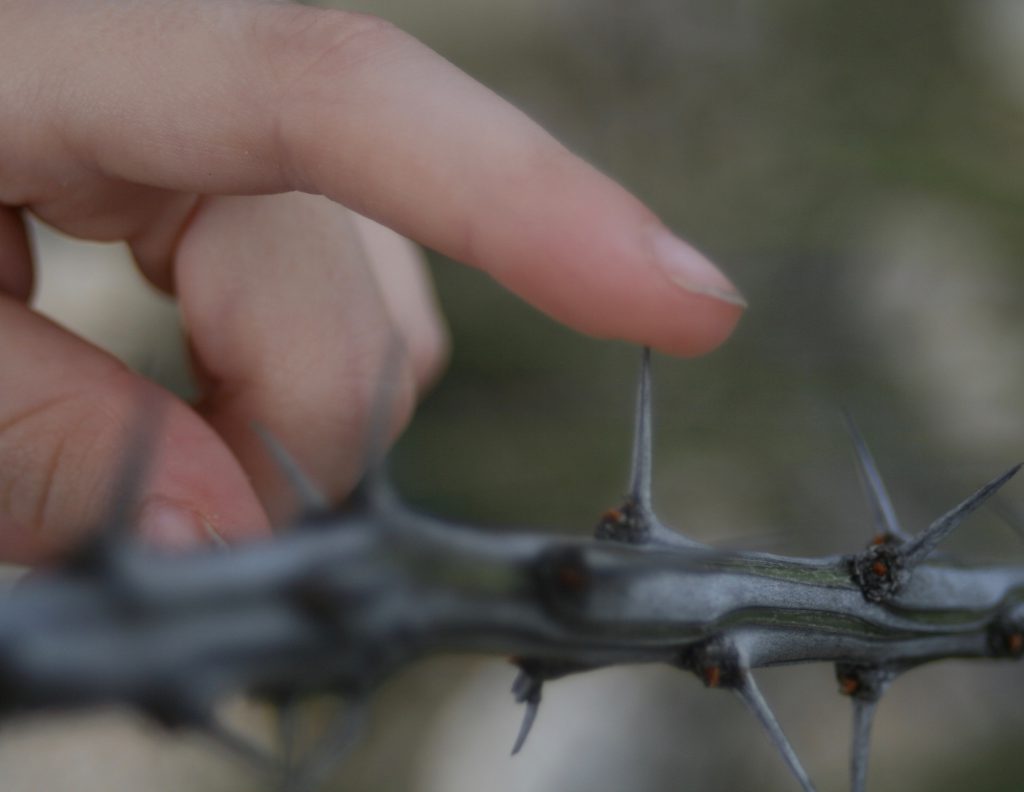 back at the top. more canyon view pics.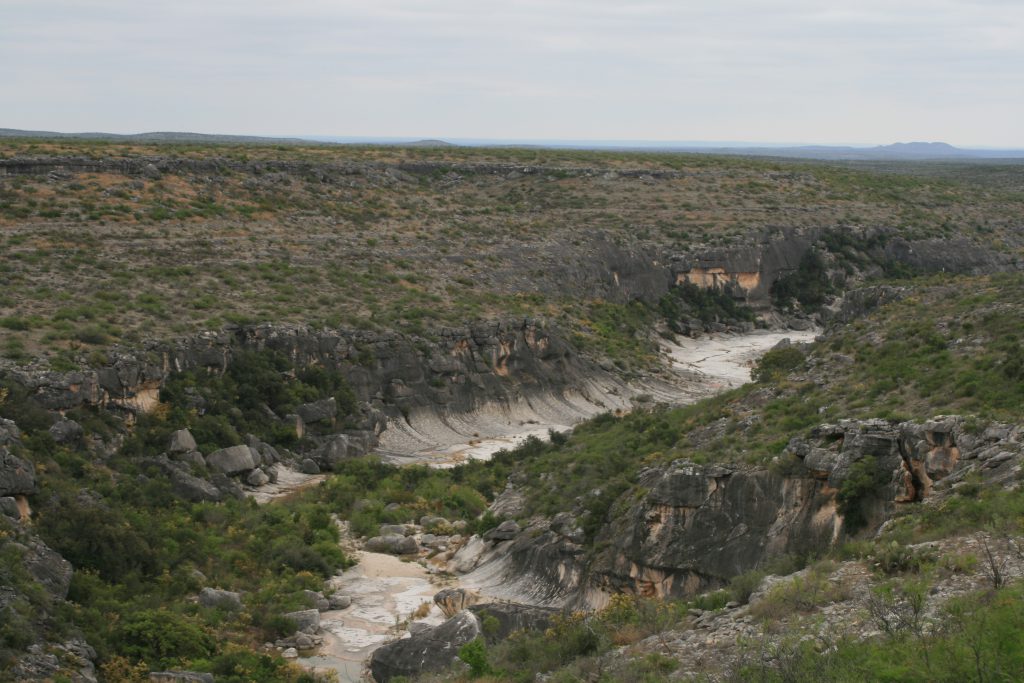 and another prickly pear cactus pic.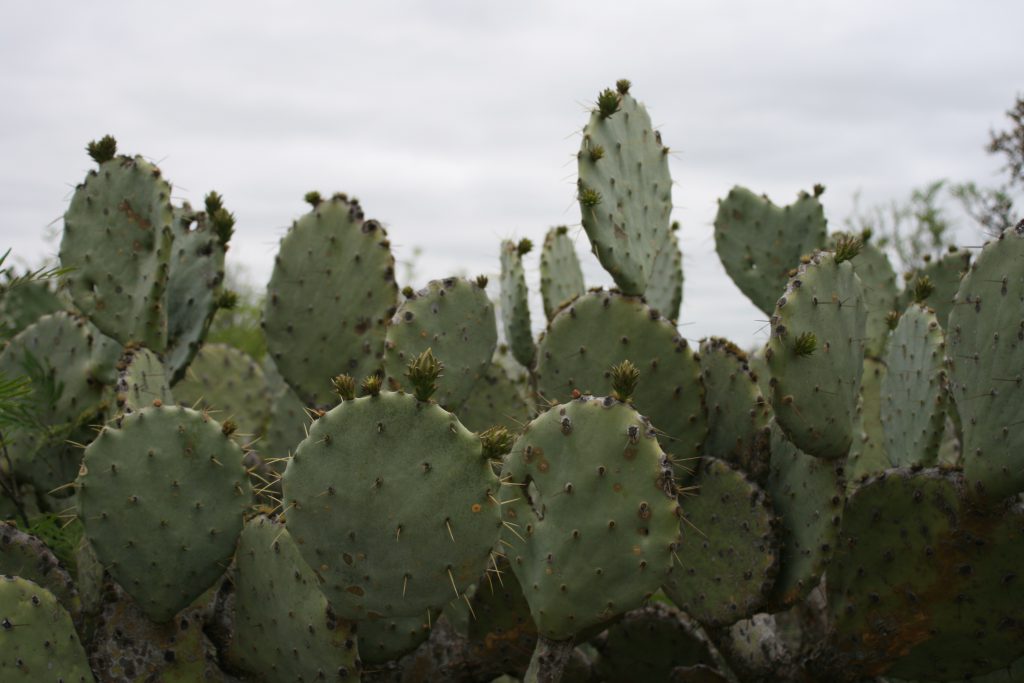 hazel was a total trooper. she climbed all the way, and even ran the last little bit. the look on her face in this shot kills me.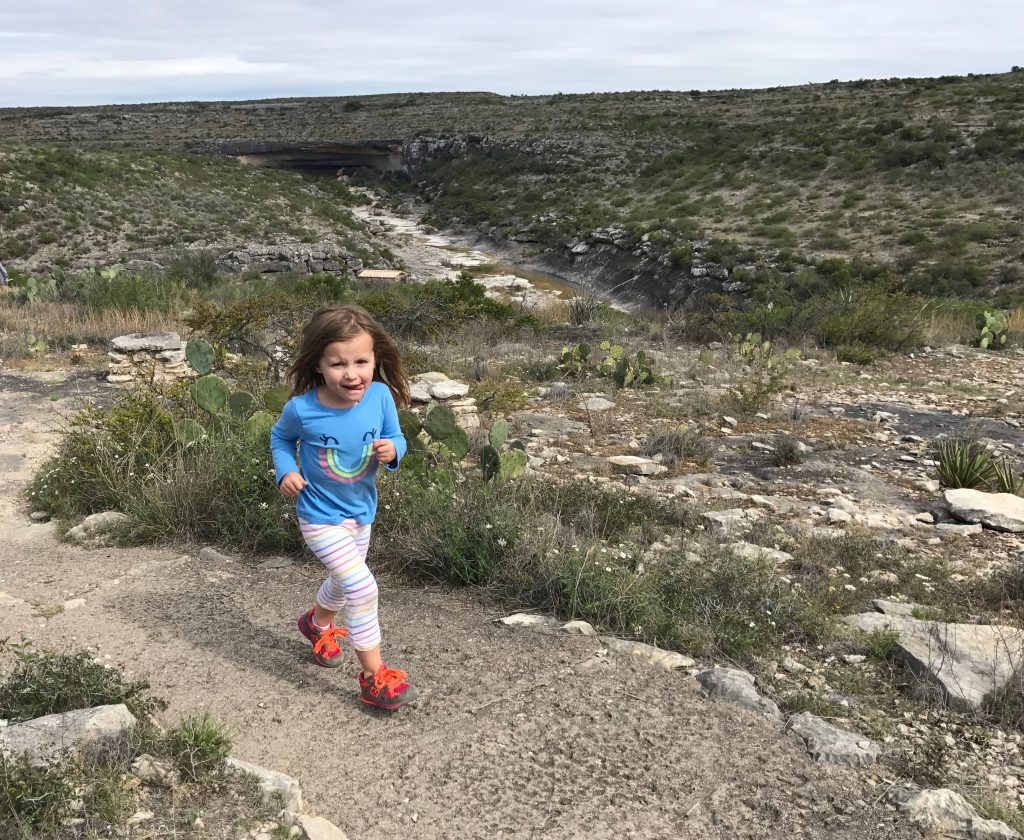 fancy pants camera pictures of hazel looking out at the canyon.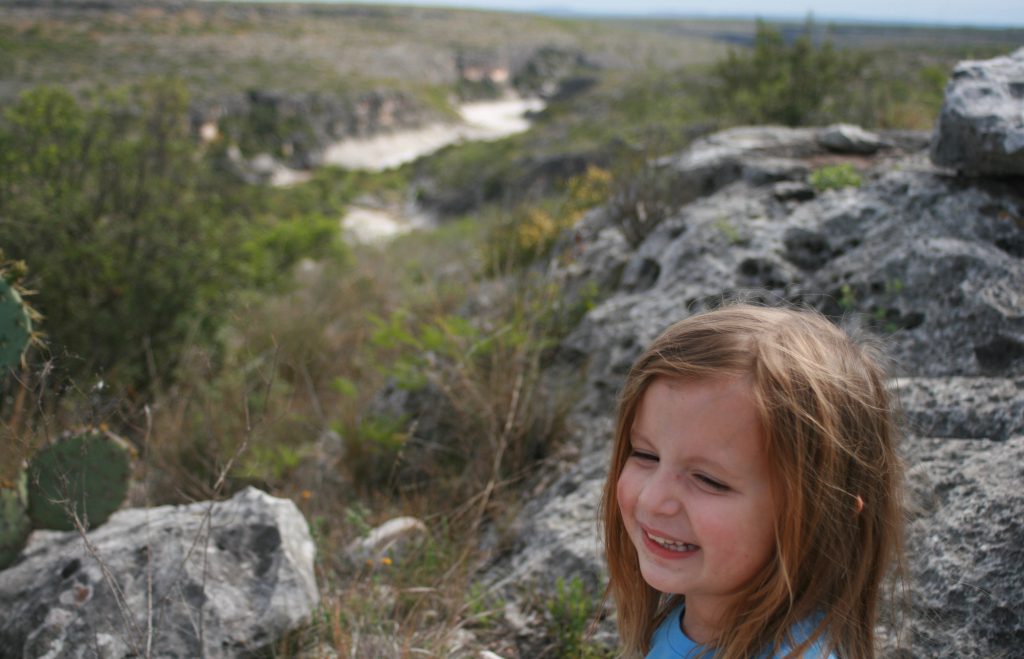 the photogenic anna baby.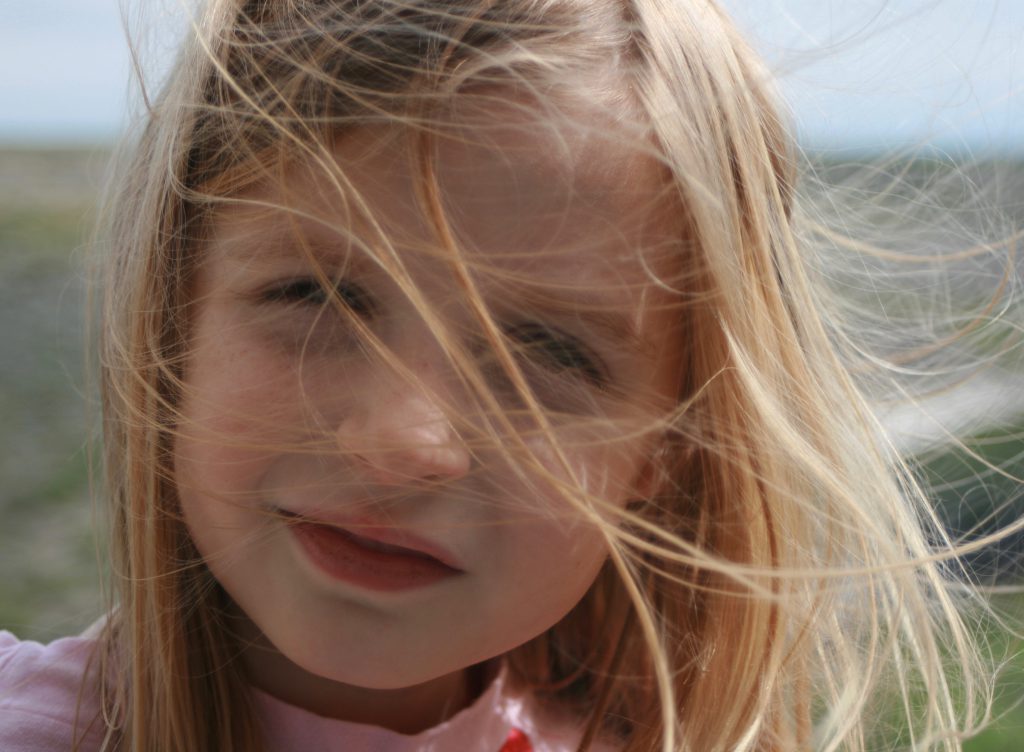 the day was a success. even though the kids were bored at times, they were very well behaved (which is very unlike them. boredom is not their strength). we have been lounging ever since, trying to recover from daylight whatever time where the clock moves forward. stupid.
ok. the end.