there has been a lot of drawing lately. no complaints here. all three kids, sitting quietly, following a youtube video, not fighting? i can even sometimes join in? it's glorious.
first up. our attempt at "draw so cute" stitch…
anna: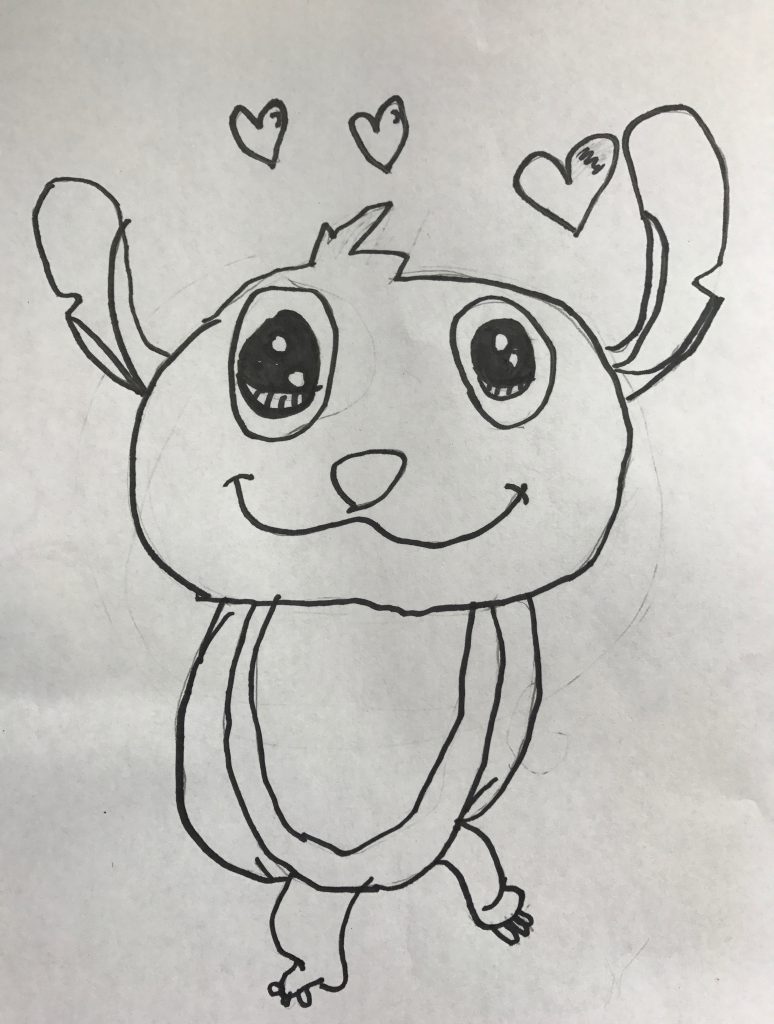 hazel: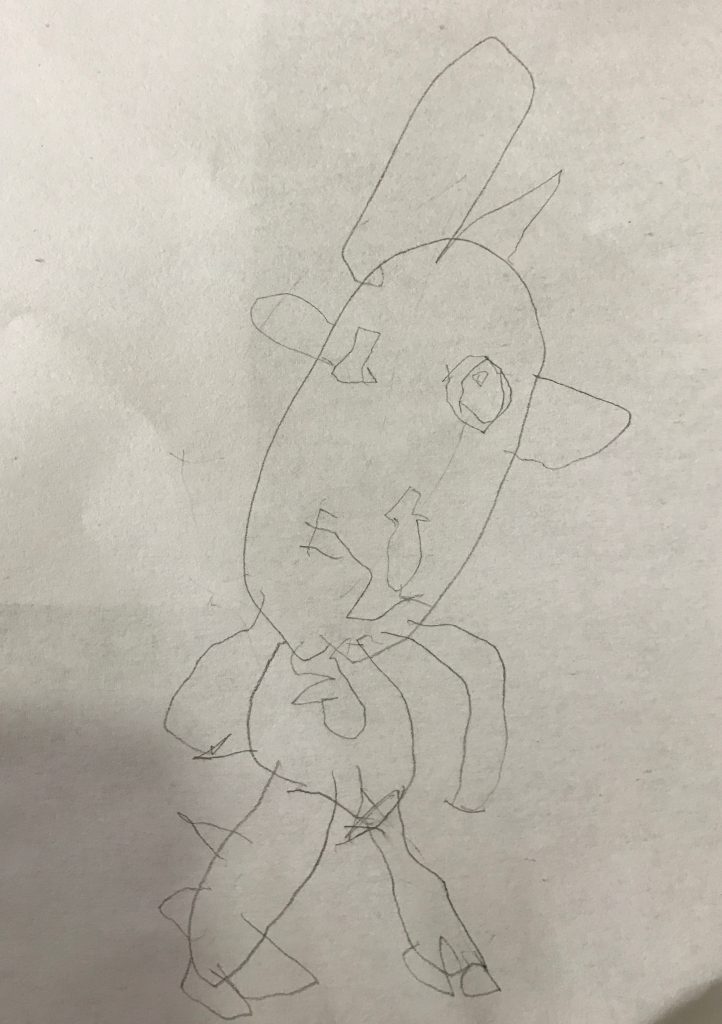 me (i like to color while they move on to a new character):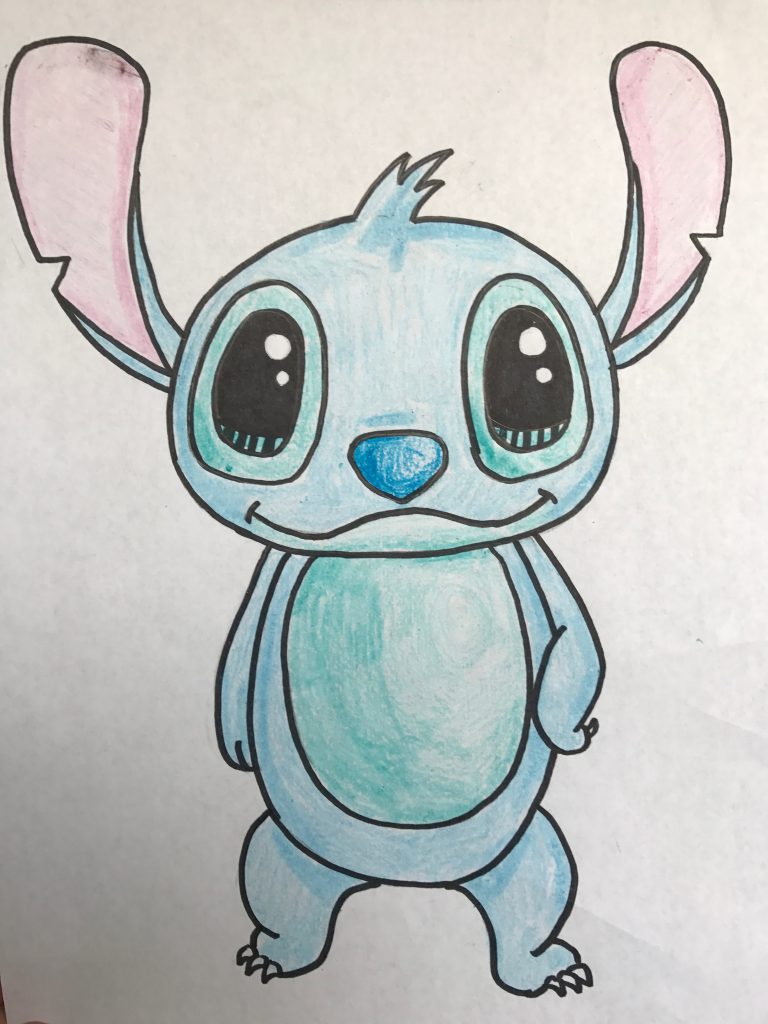 hazel tends to get frustrated and go rogue. here's some of her recent pieces: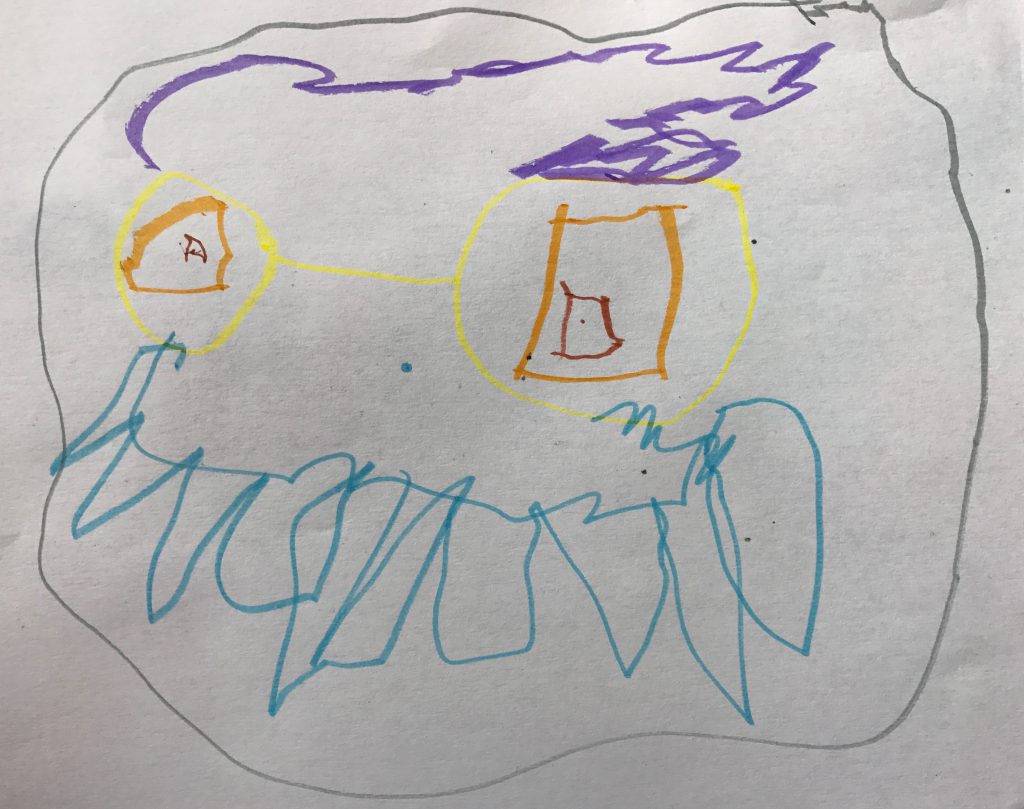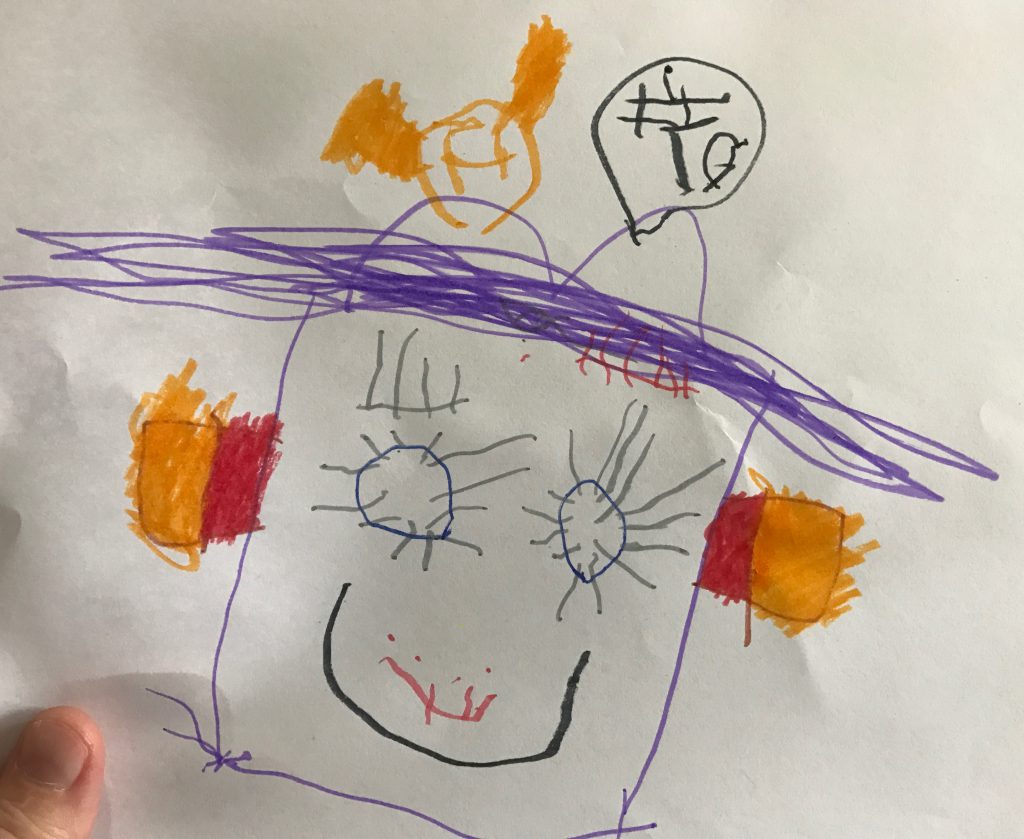 while i drew a maui from the movie moana…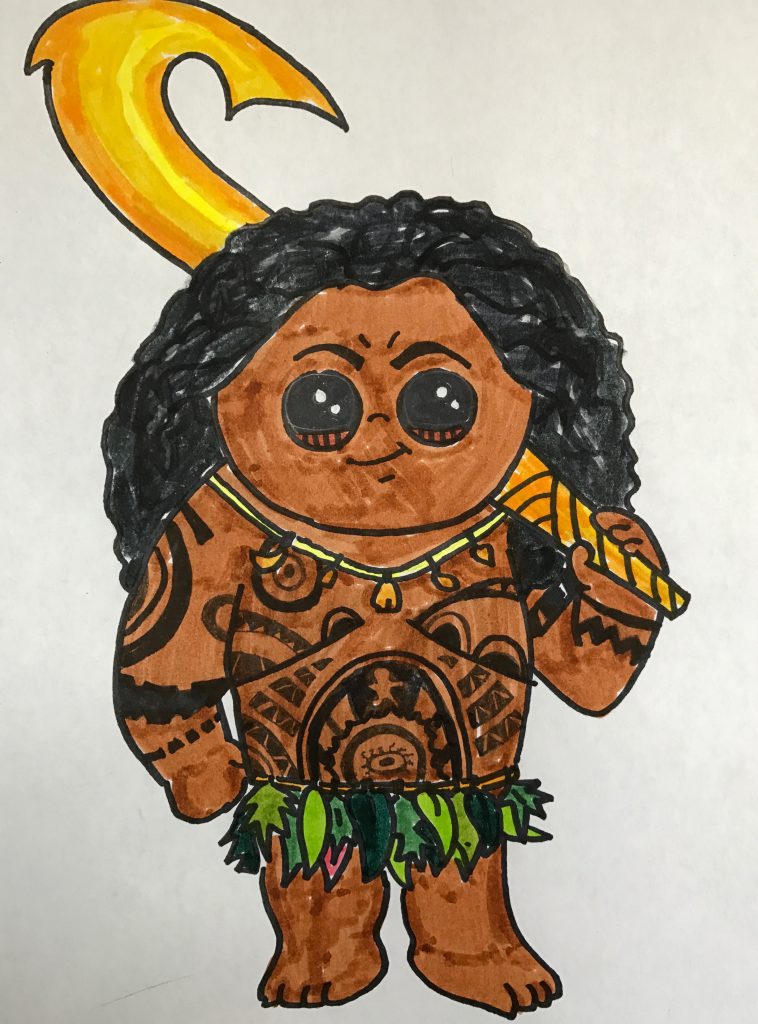 …anna drew her own maui…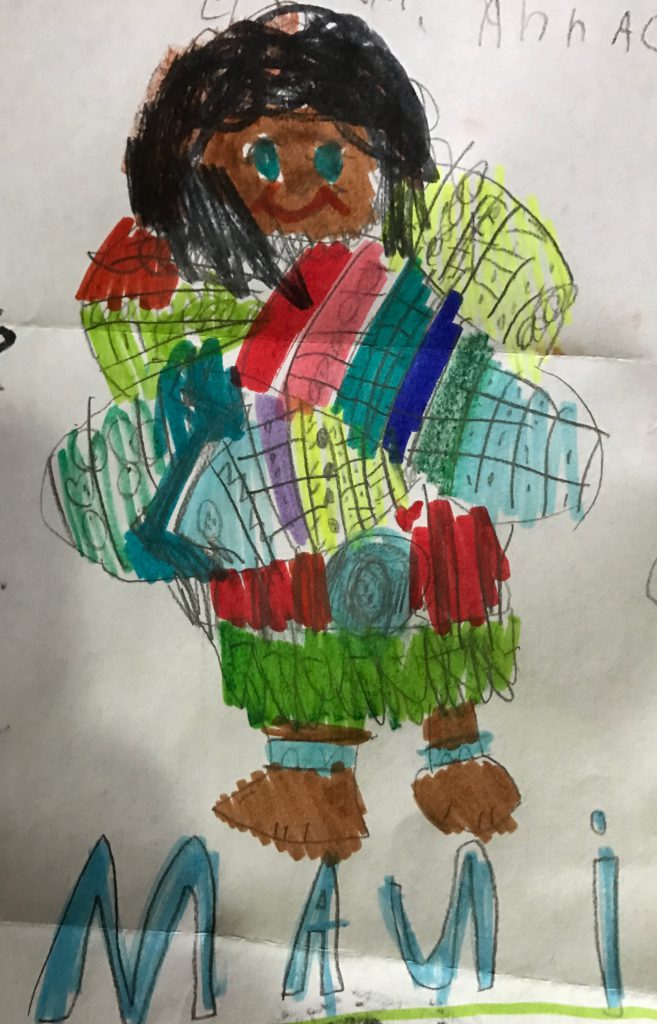 …and moana.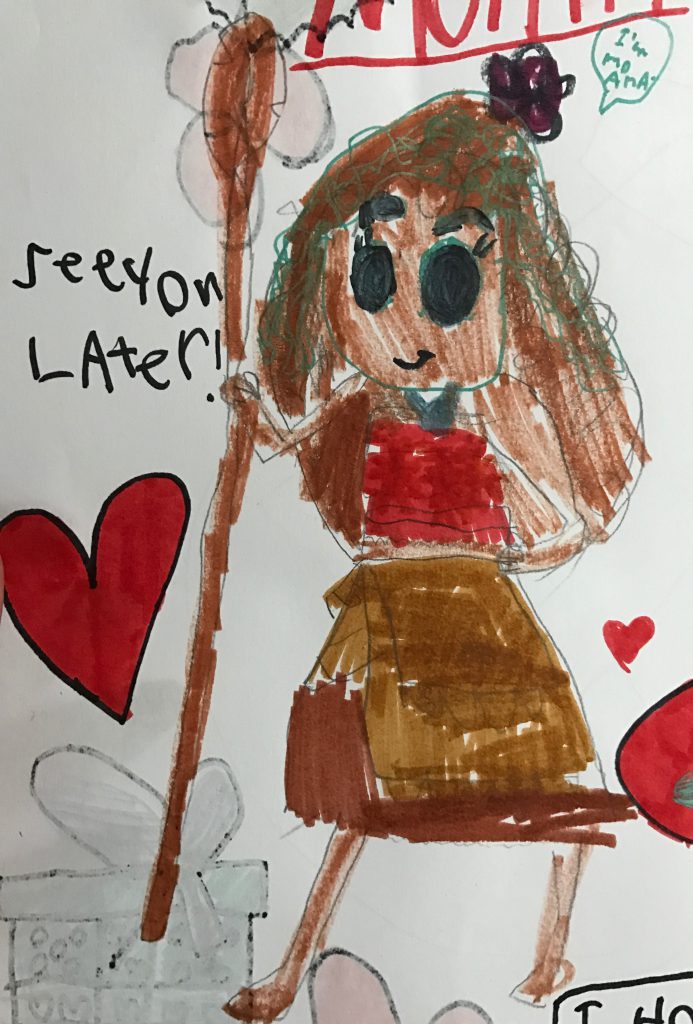 then, alex from minecraft. me.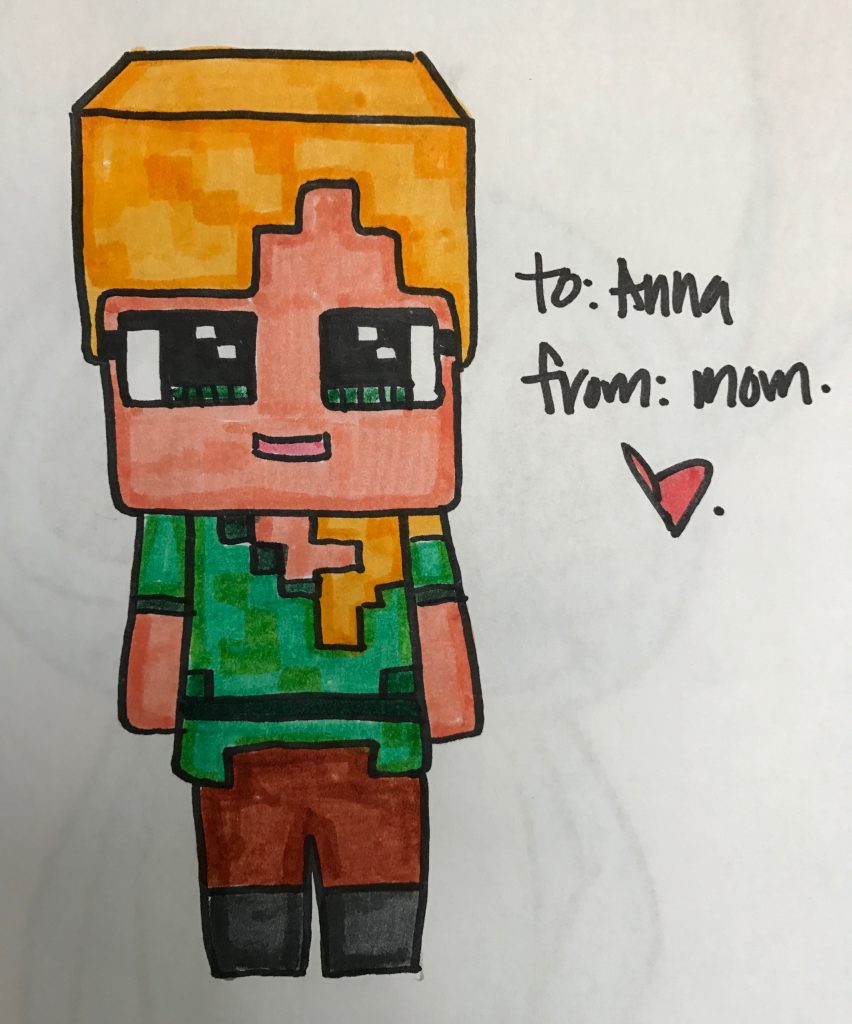 and anna.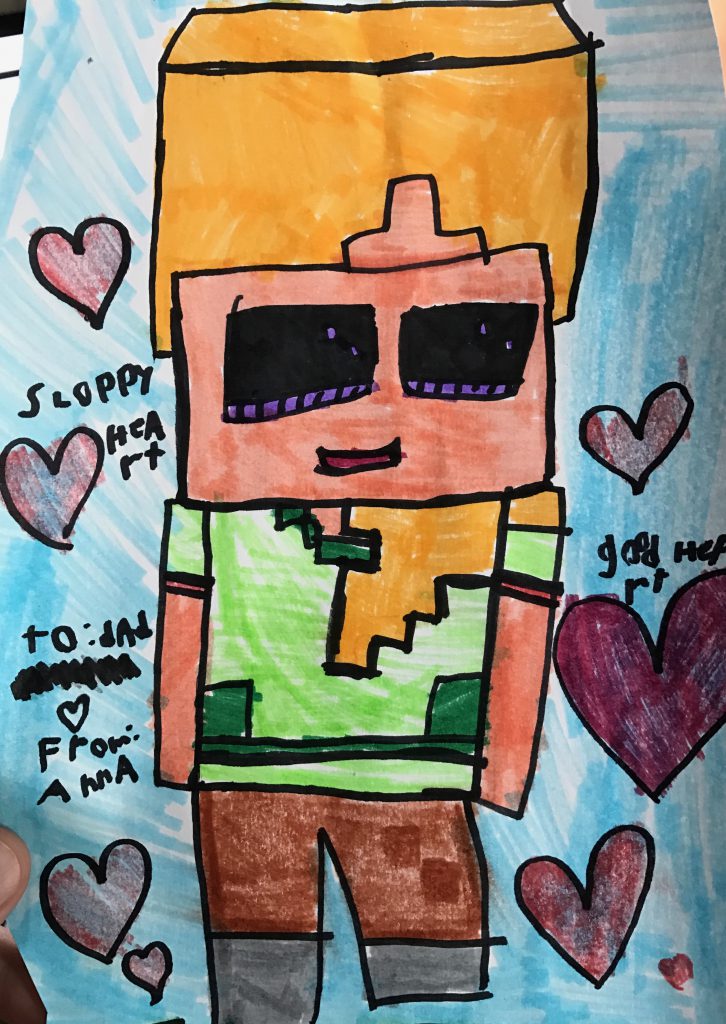 up until this point, isaac would get frustrated and quit and crumple up his paper in anger. i talked to him a bit, about using pencil. slowing down. and practicing a lot. he wants to be instantly great at everything. anyhow, he went off by himself and created several masterpieces…
snowball from the movie pets.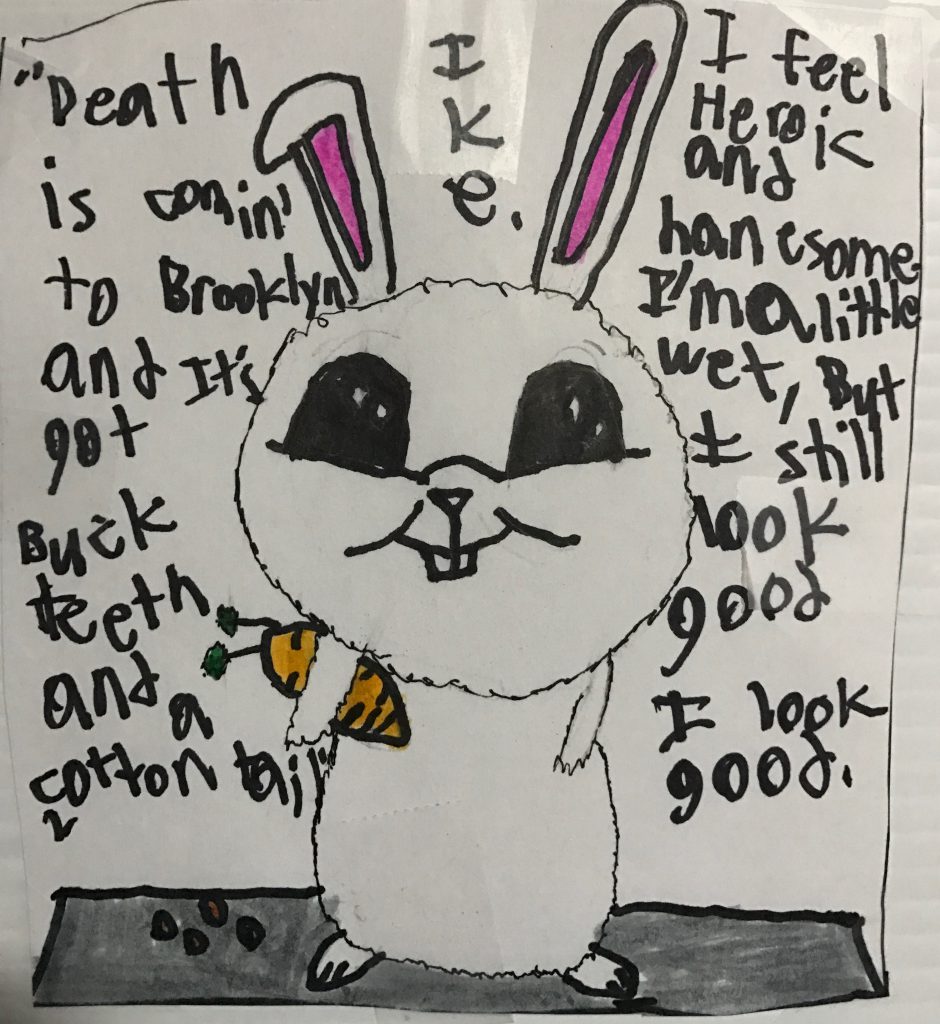 dan tdm, his personal hero and famous youtube sensation.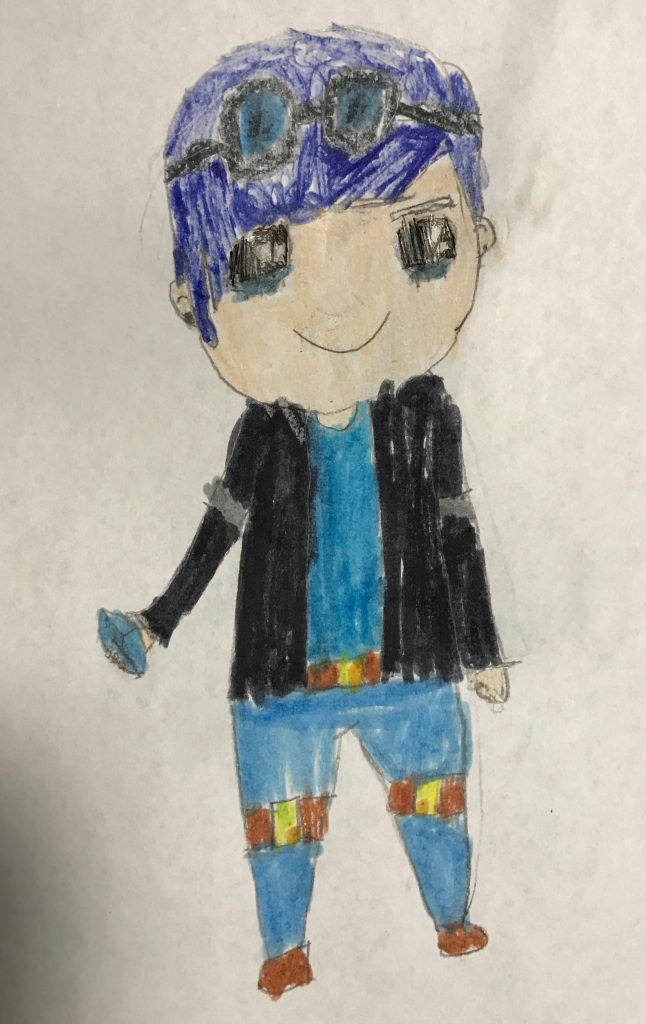 harry potter.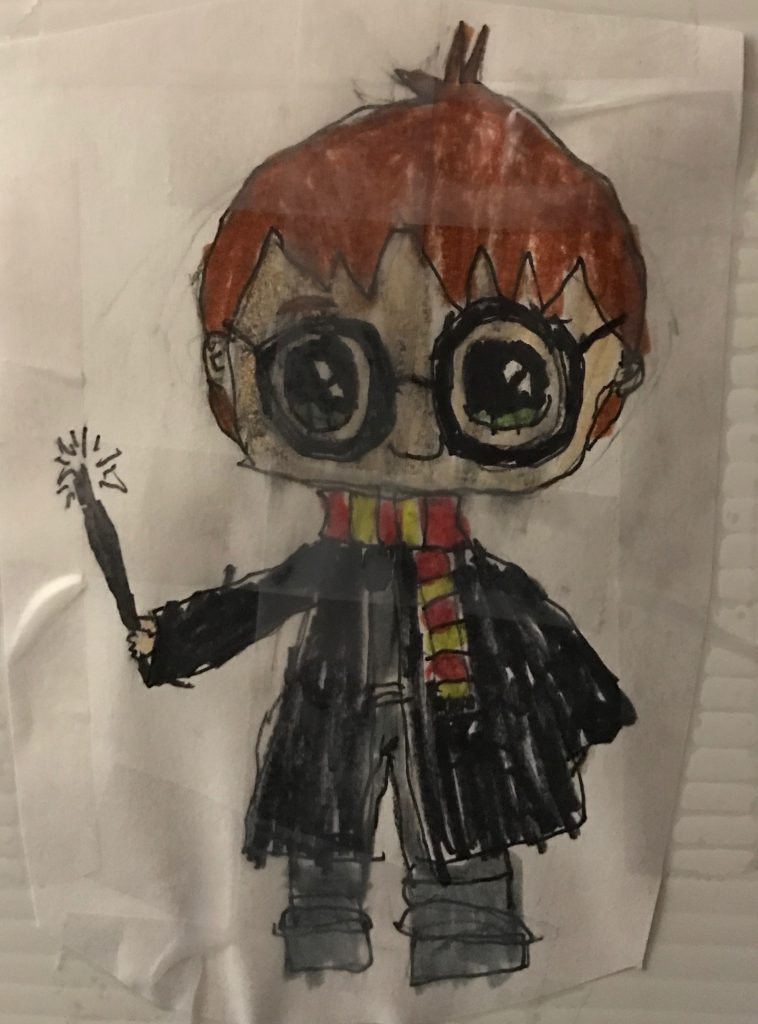 and pikachu.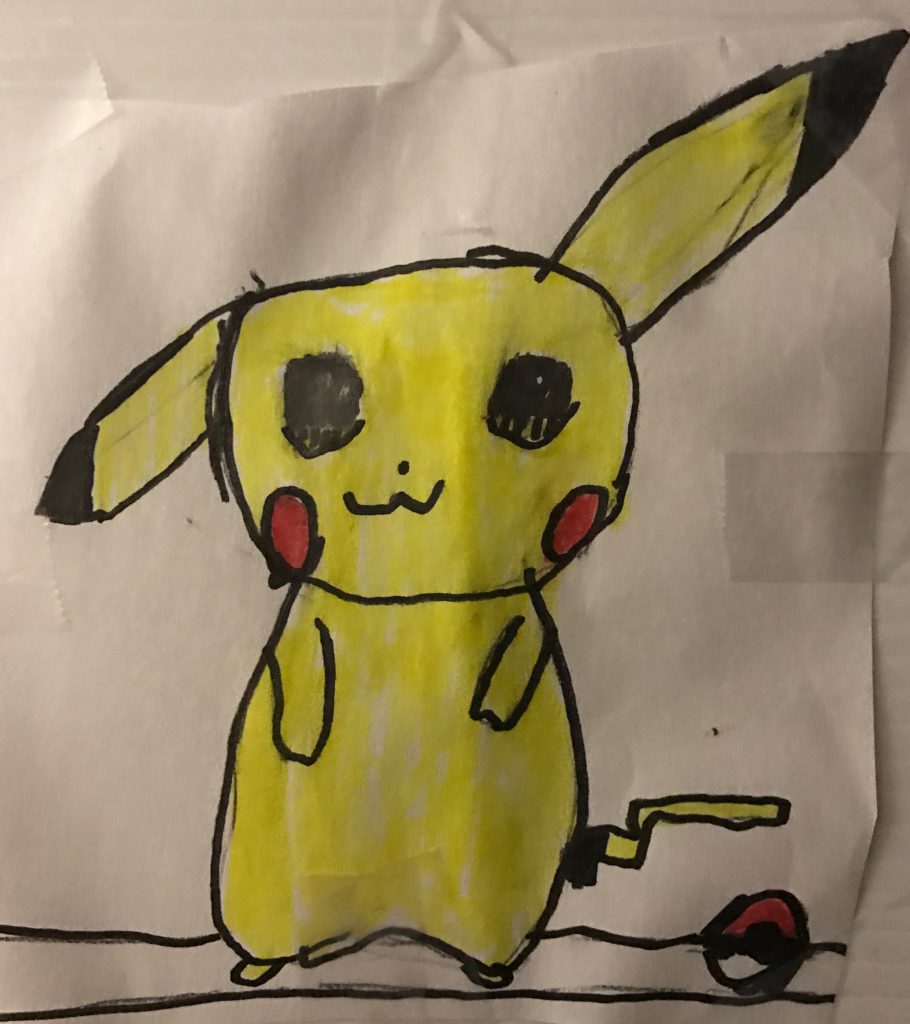 then, he challenged me to draw this girl, which is maybe from a youtube channel or something? i don't know. here's his version.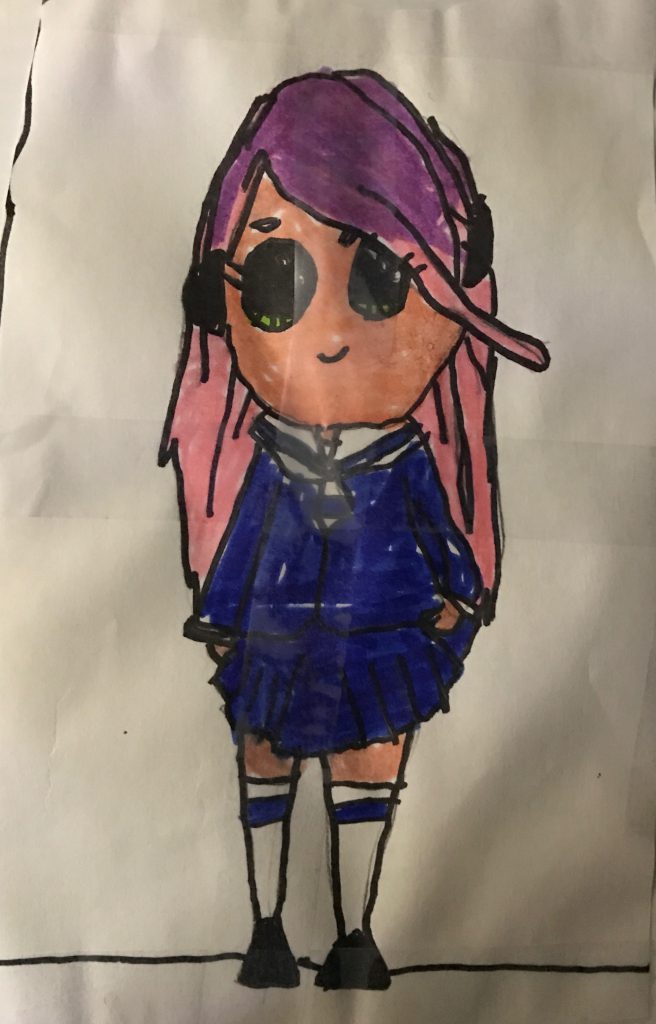 and mine. plus a zombie that i drew with anna.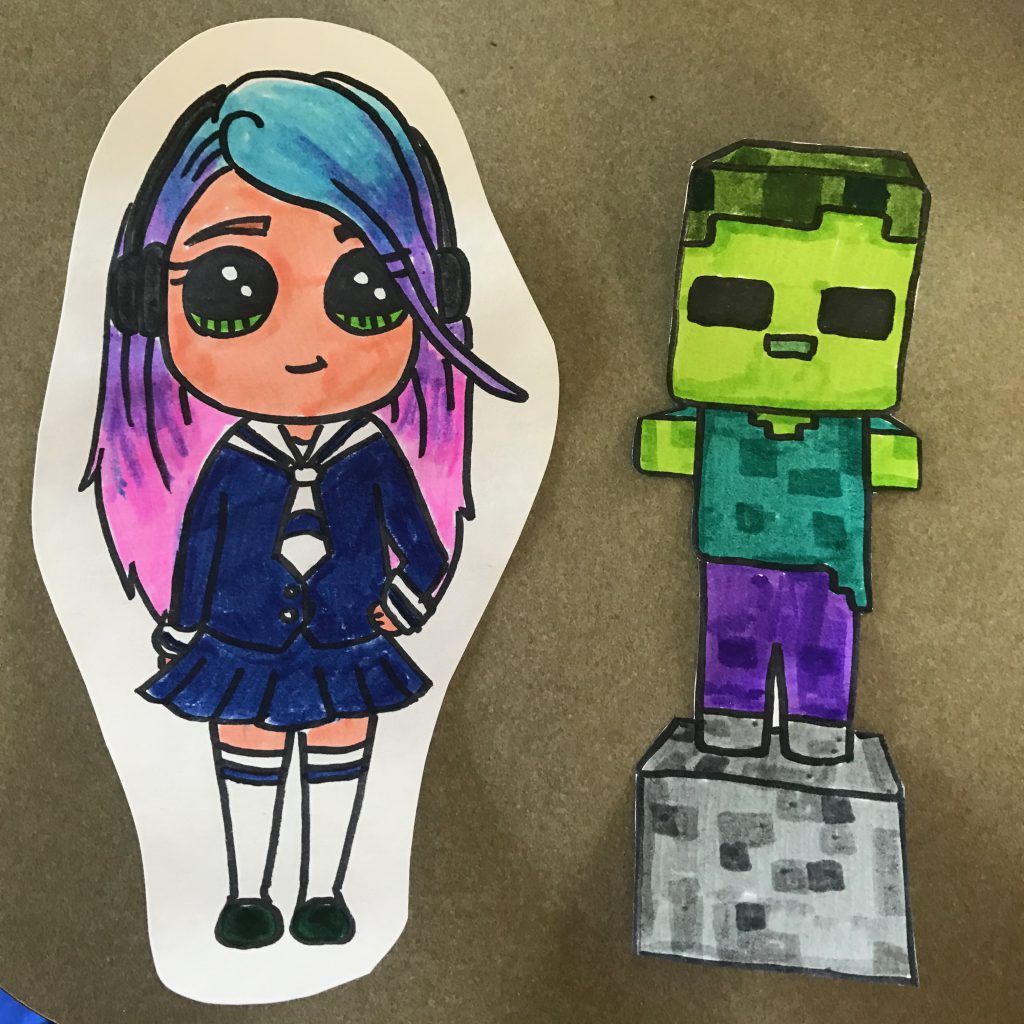 here's anna's zombie.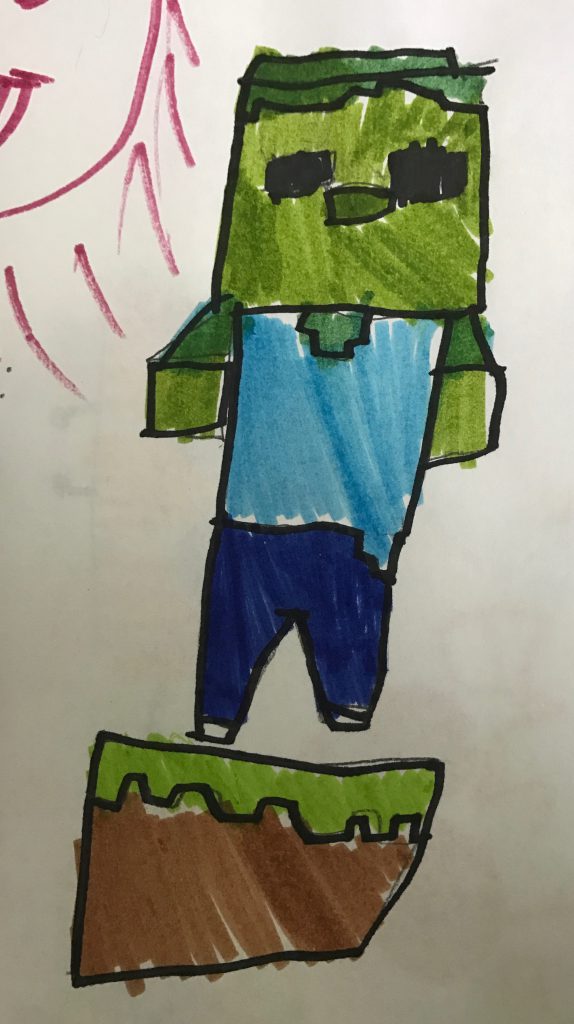 meanwhile, hazel drew owlette from some random show she knows about and we managed to find a youtube how to draw for. i'm pretty impressed, actually.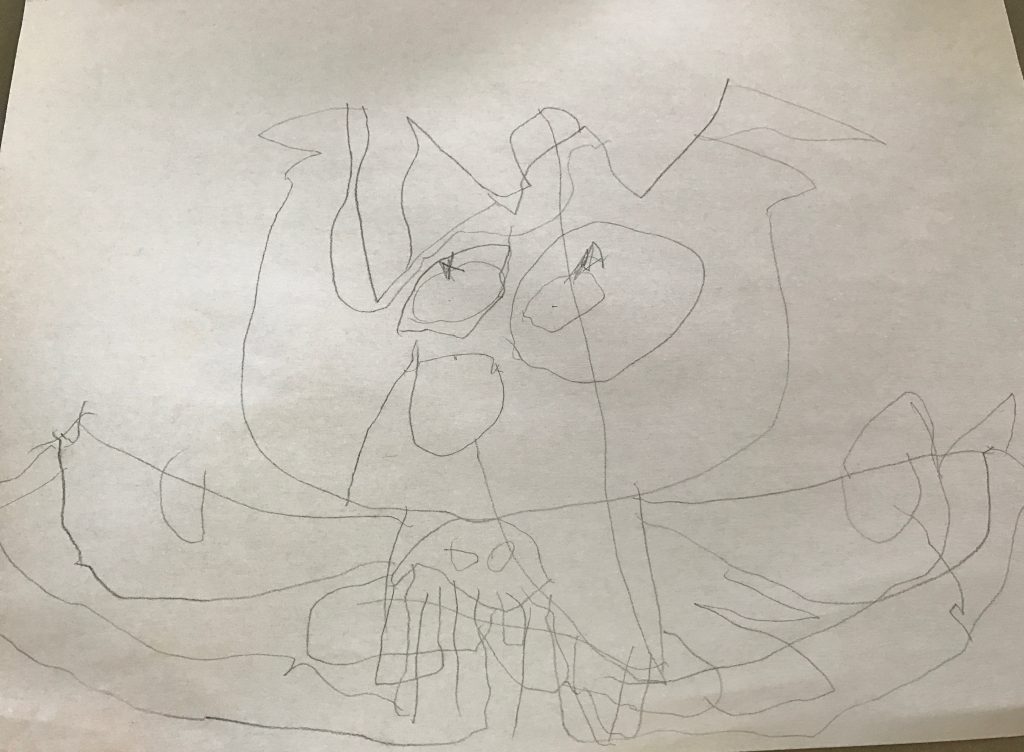 anna and i drew taco friends. hers.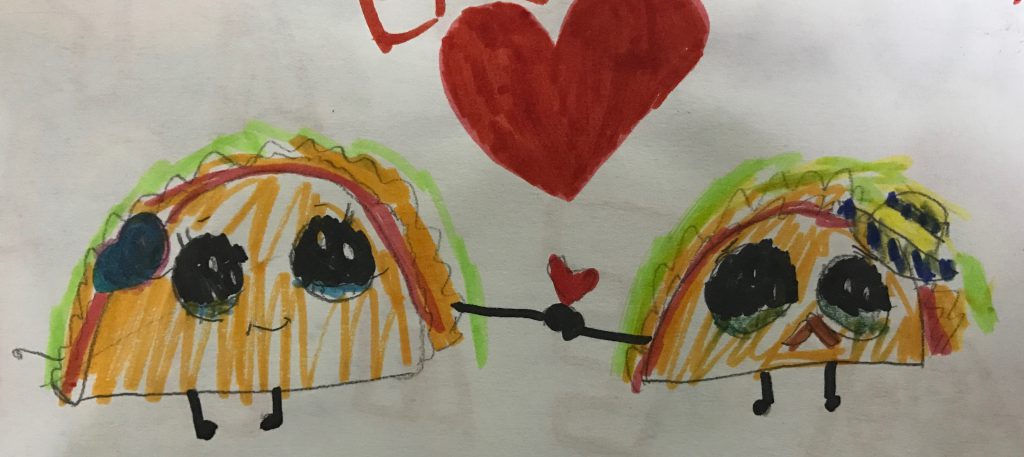 mine.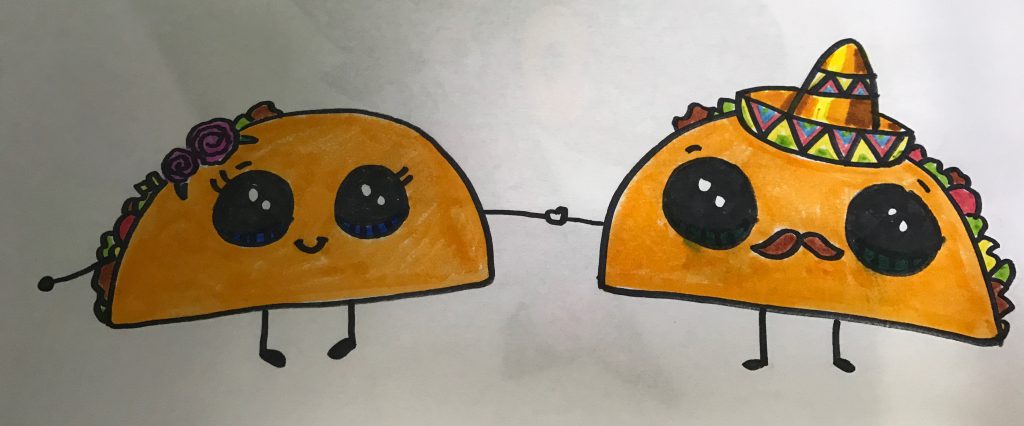 some rogue anna pictures that she stays up late into the night drawing. moana.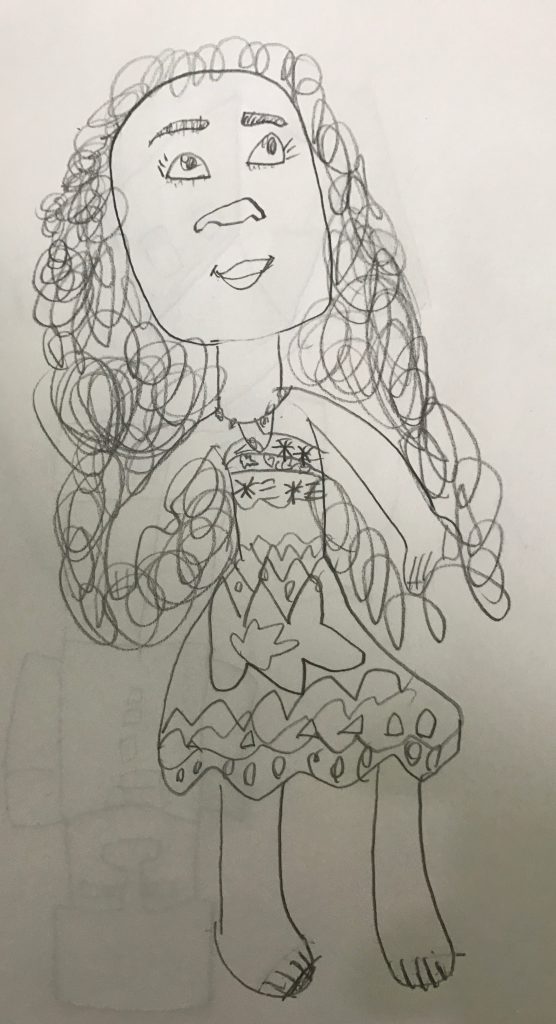 a mermaid.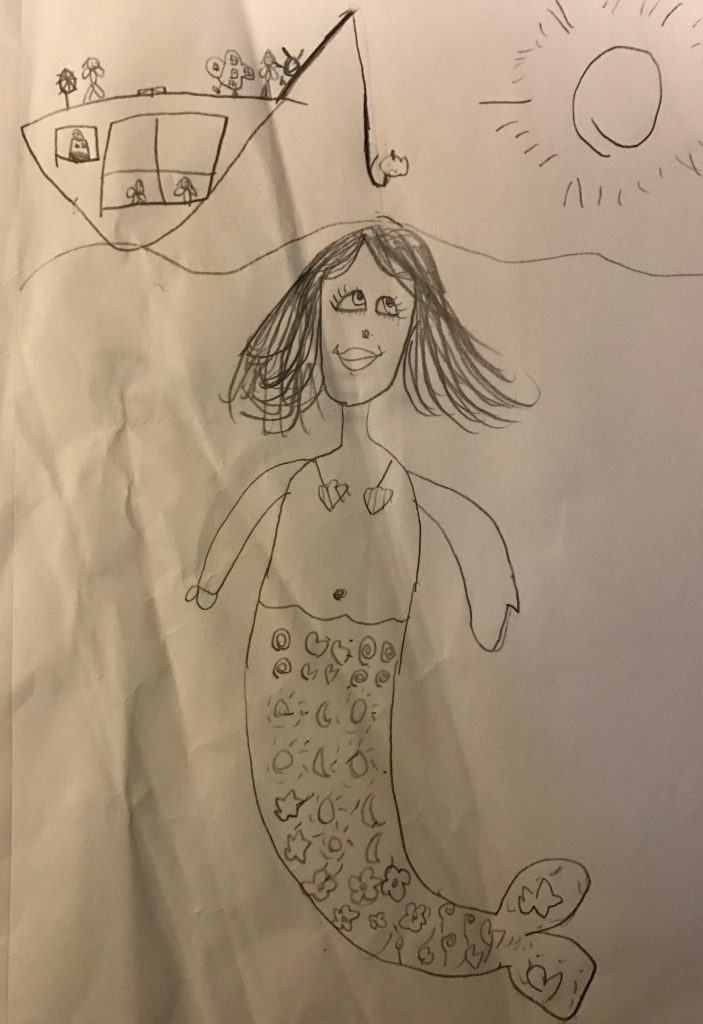 a robot for me. 🙂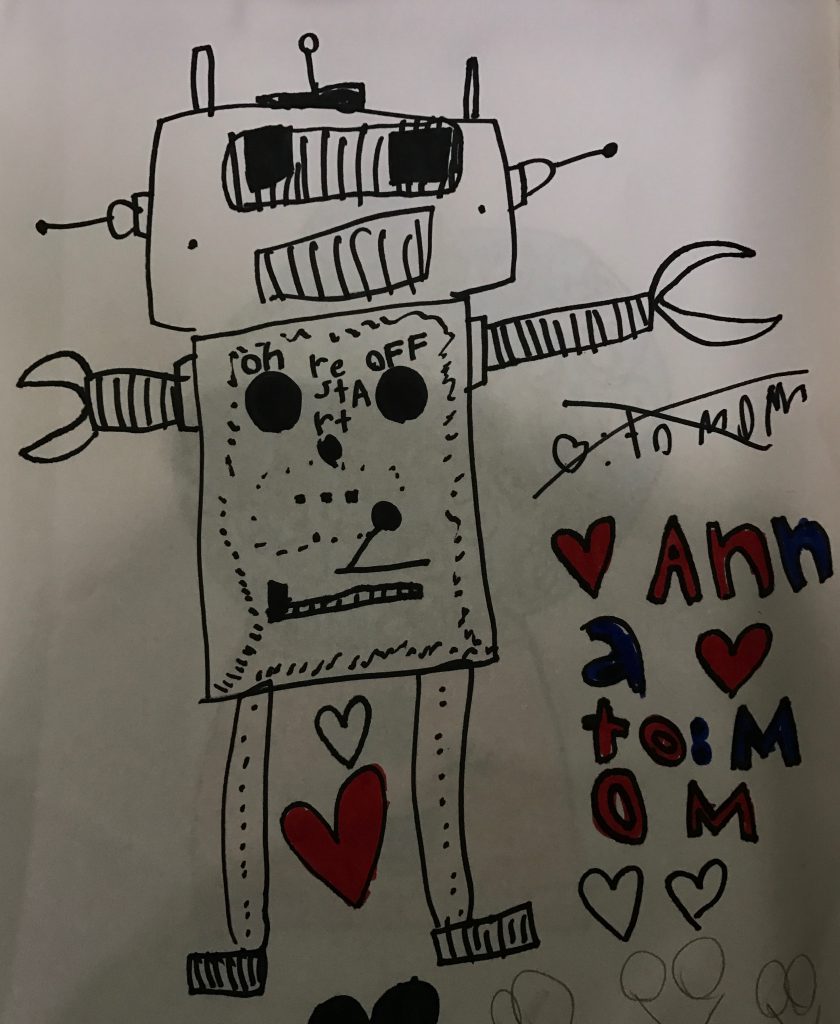 some more hazel creations…
this one was from a draw so cute video where we drew cartoon versions of a notepad, glue, eraser and pencil. hazel drew the notepad and glue and then called it.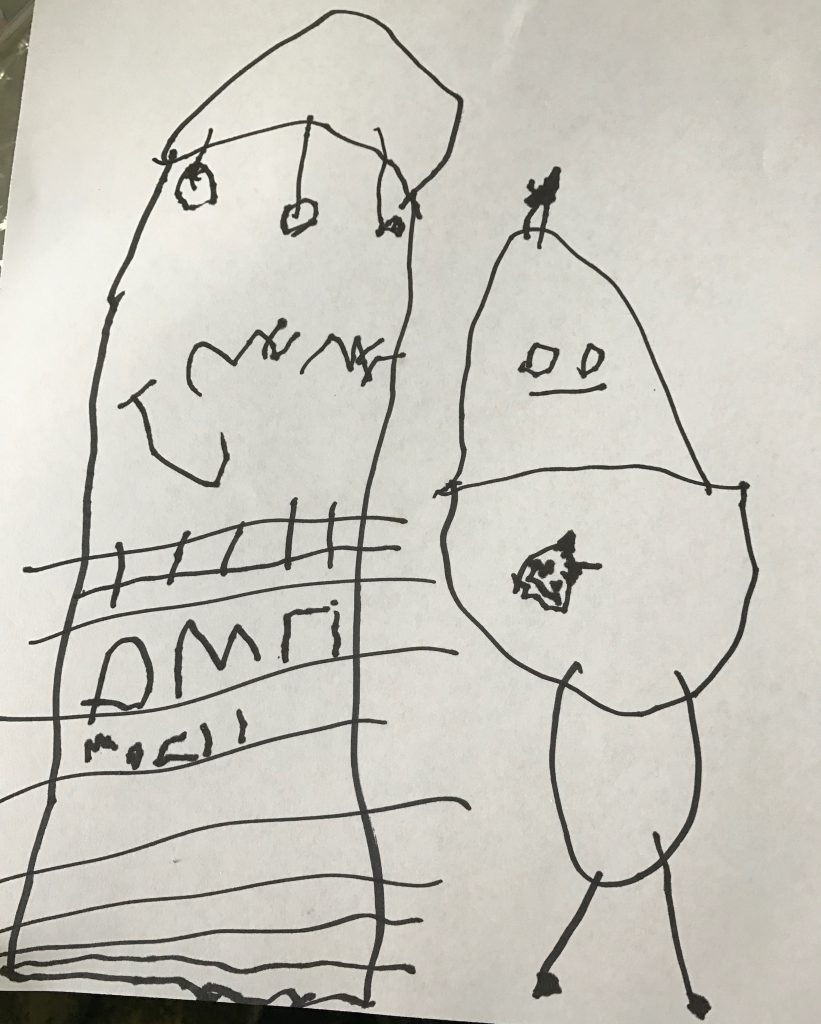 this is "your phone, with things coming out of it" i'm told.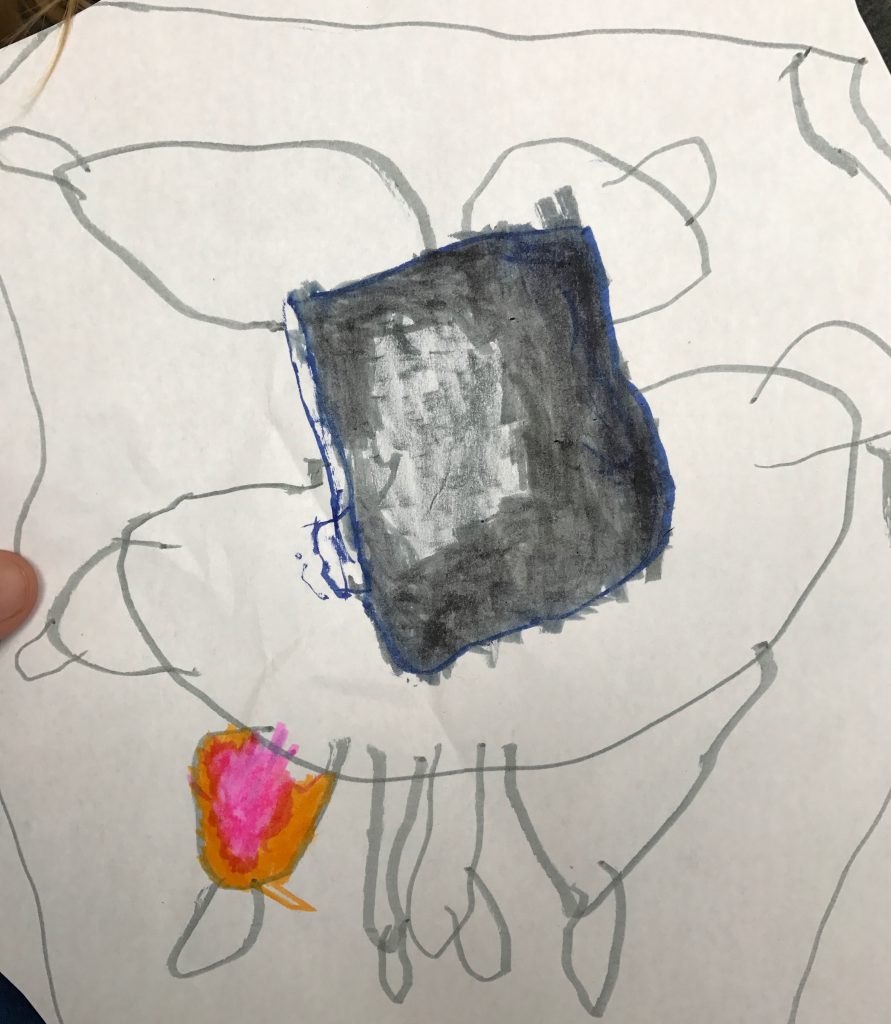 i drew a draw so cute version of hazel. anna colored it in. and hazel was mad because the underwear color was wrong. and if you don't already know, hazel mostly lives in just underwear. pants are just for fancy days when we go somewhere.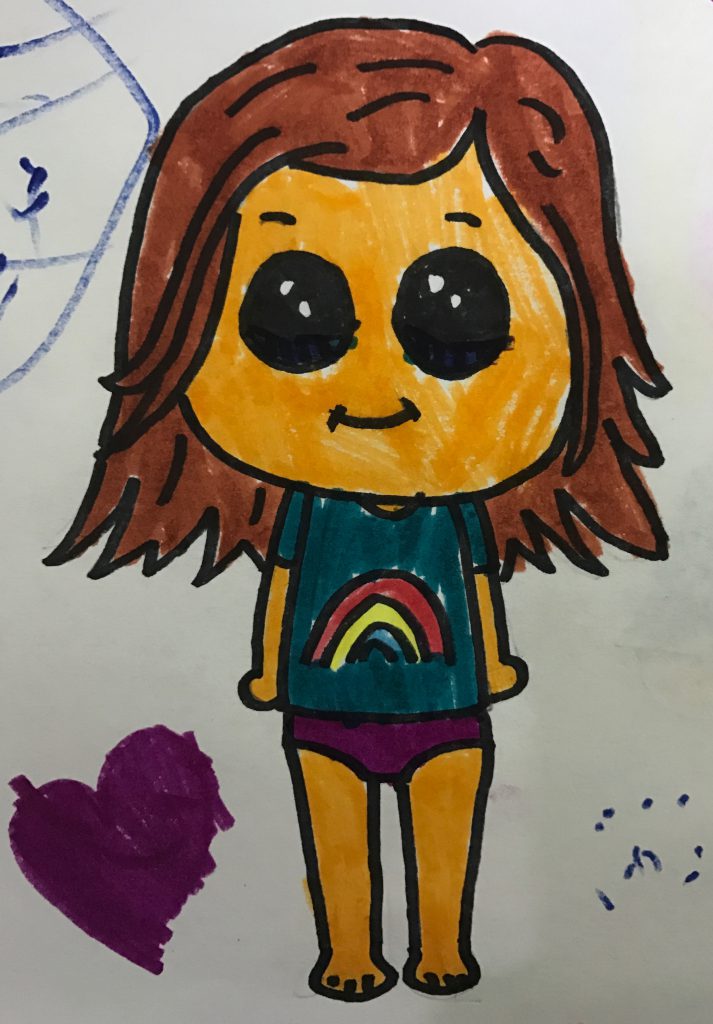 lastly, each big kid has been collecting their (and my) artwork and putting it in their beds. here's ikes.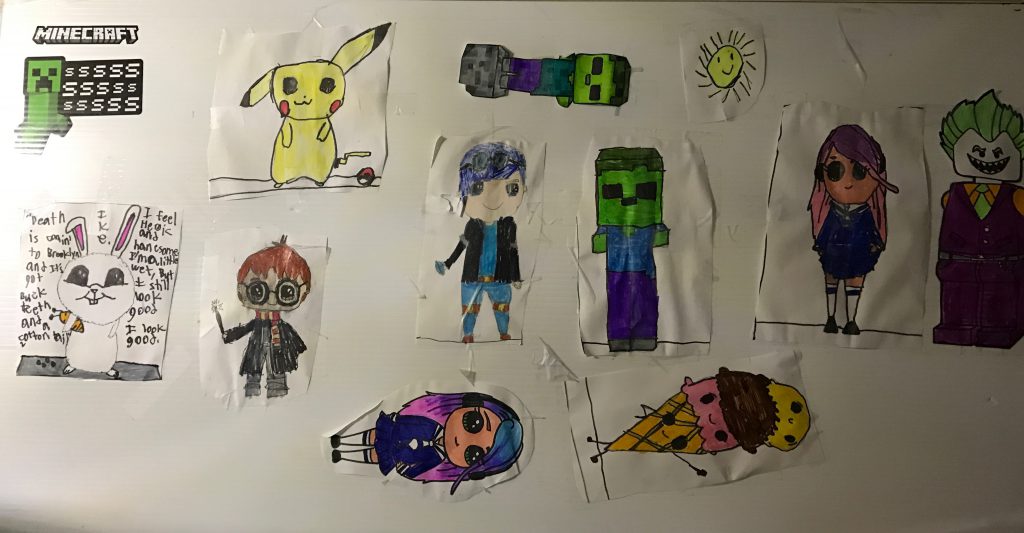 and anna's.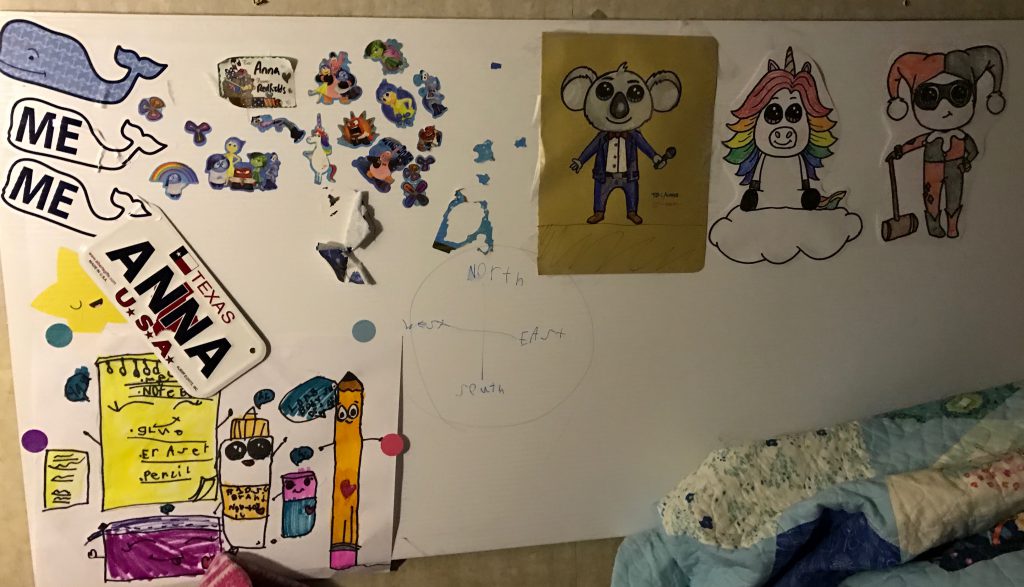 so, yes. a lot of art being produced here in texas.