on sunday, we woke up bright and early, ready for our second adventure of the weekend. this time, we drove past carlsbad caverns into texas, where guadalupe mountains national park is another 30 minutes down the road. (technically carlsbad caverns national park is in the guadalupe mountain range).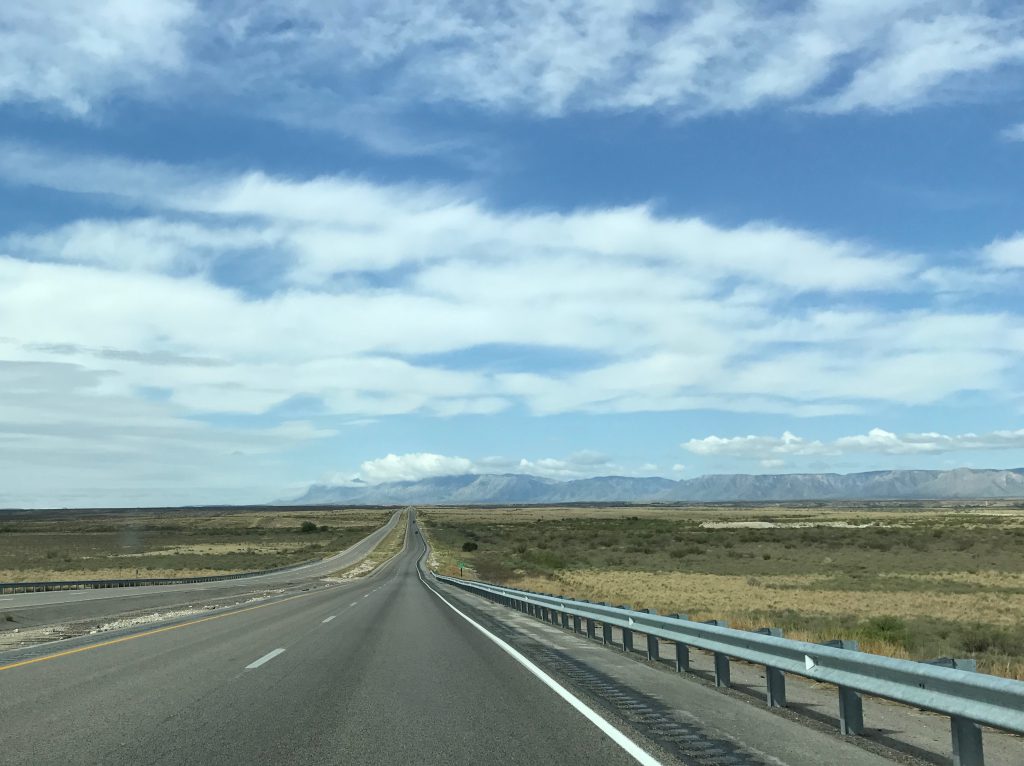 guadalupe mountains is home to the highest point in texas, guadalupe peak. most of the park is designated as a wilderness area, so there's no way to drive to the cool stuff, it's all hiking and horseback riding. it's not very busy, with about 180,000 visitors per year (yellowstone and grand canyon and such are in the 4-5 million visitor range). but it's pretty sweet and less crowded is always better for me. (unless i'm being attacked by a mountain lion).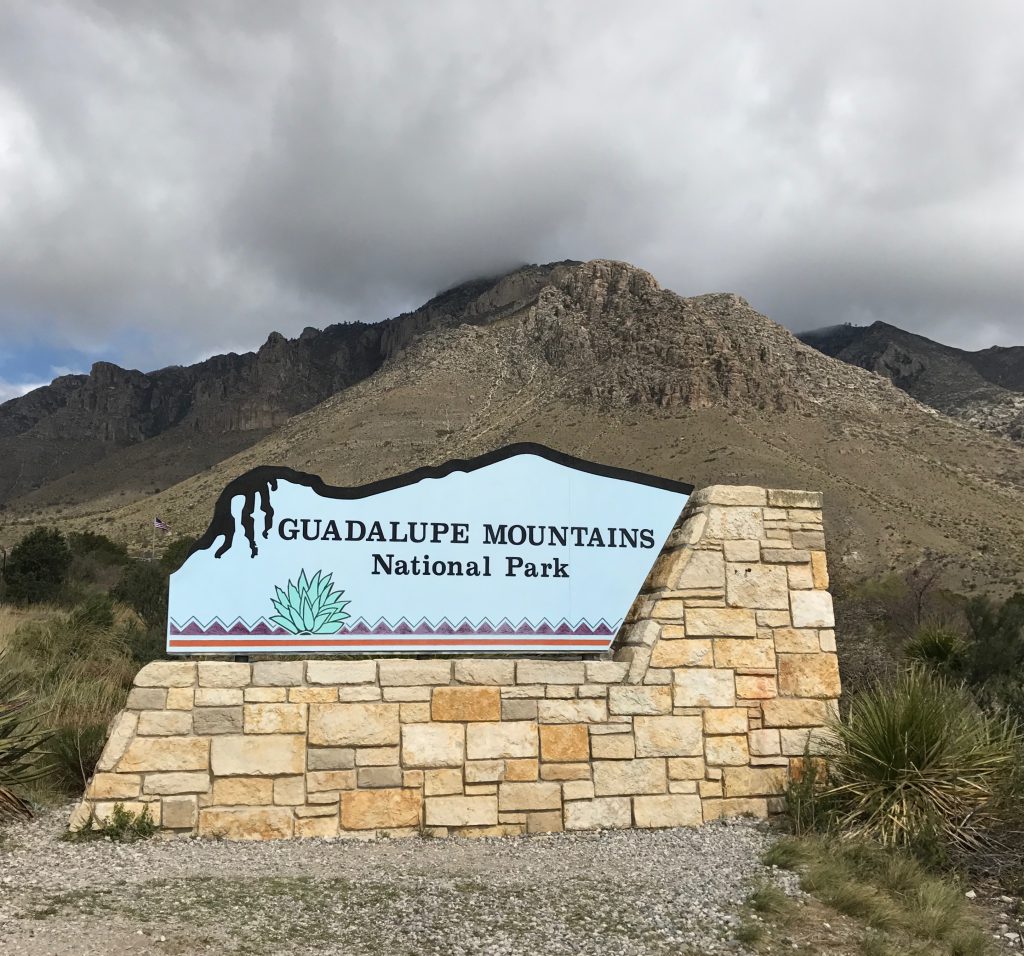 we had printed out the junior ranger books ahead of time, so the kids could work on the pages that they don't need to be in the park for. and so we could plan our visit, since we only had a day. to finish them up, the big kids went on a scavenger hunt in the visitor's center and we watched a slide show.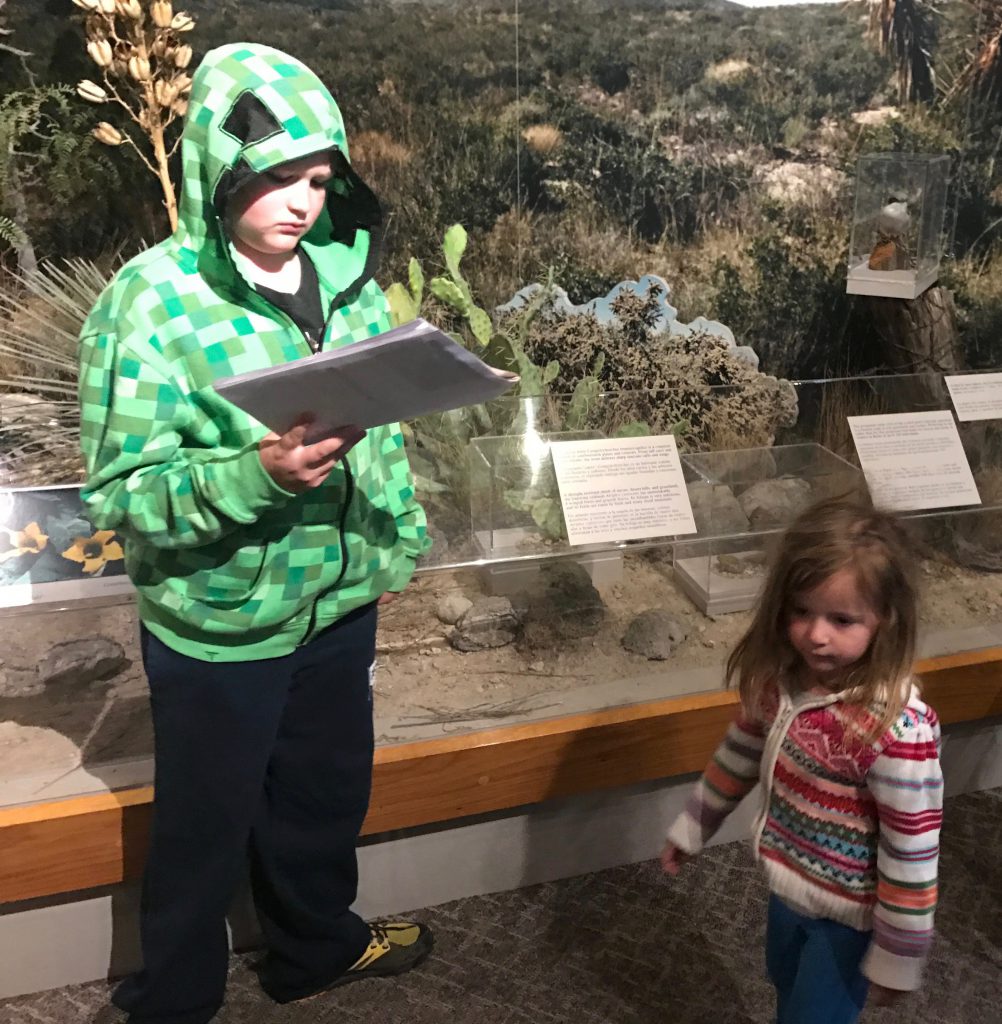 and then, they were official.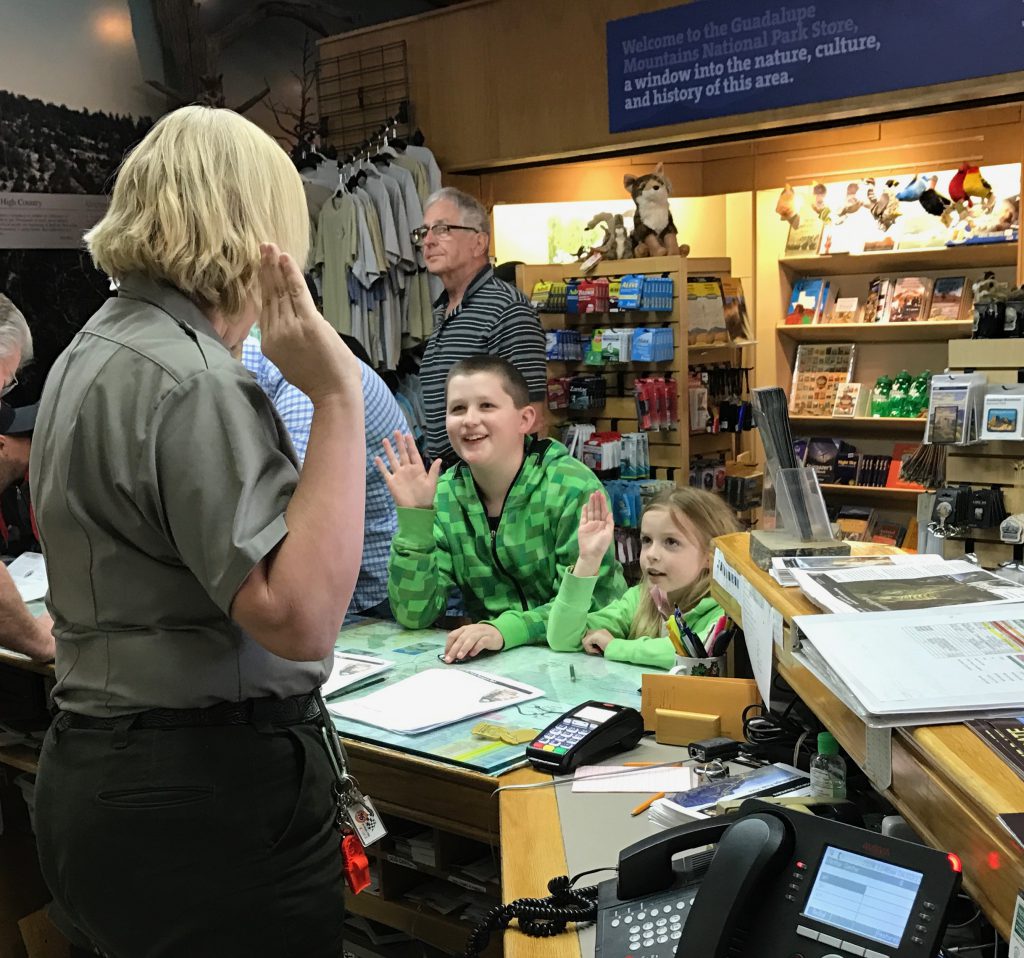 we waffled back and forth between a 2.3 mile easy hike and 4.2 mile moderate hike. the kids actually seemed up for trying a longer hike, so we took the opportunity to get out of our comfort zone a bit. i didn't get to wear my cool new hydration pack, because we knew hazel wouldn't make it that far, so i brought the kid carrier. boo.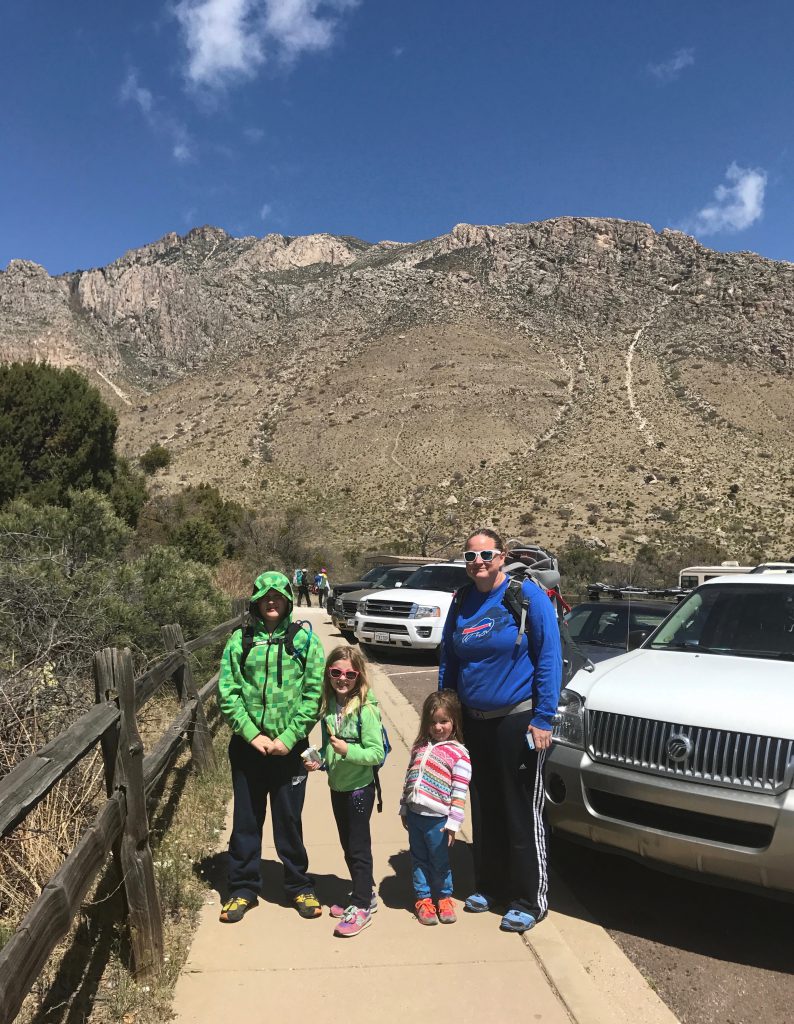 the hike we chose was devil's hall, which winds along a canyon until it converges and there's only a tiny sliver to pass through. all the pictures looked cool, so i was excited. but, only a few steps in and the grumbling began.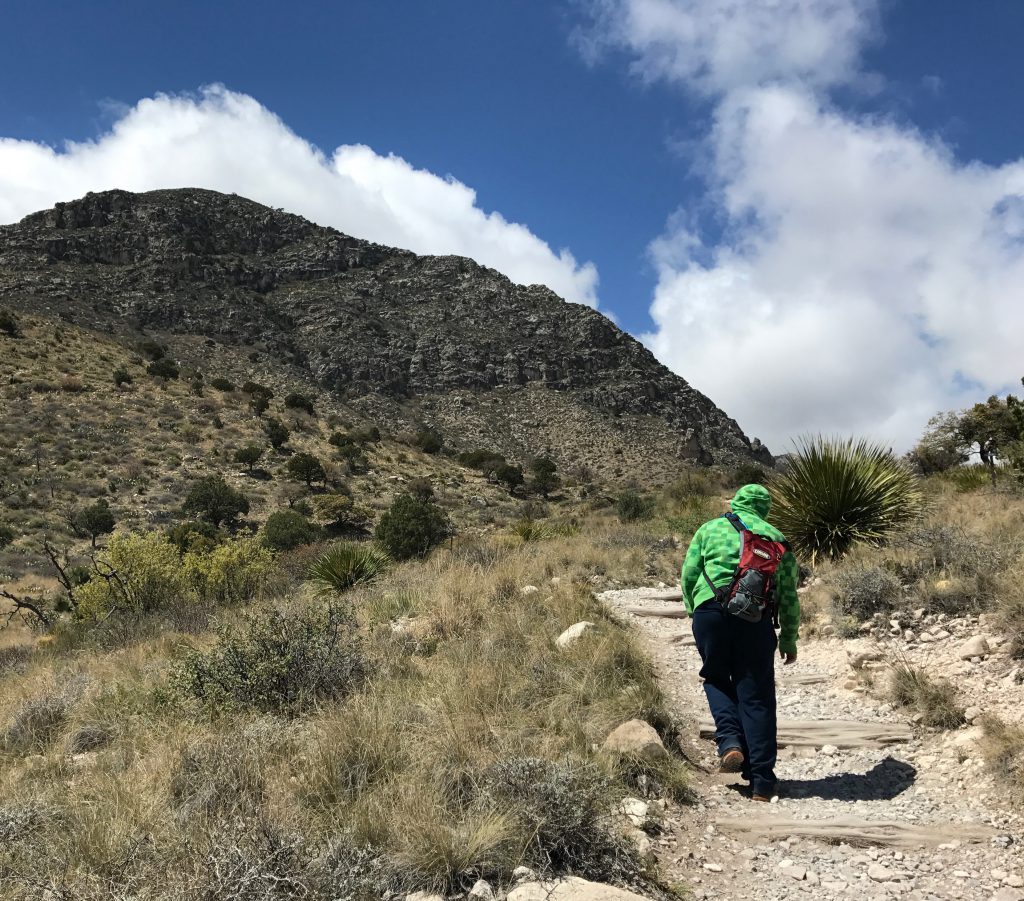 the view to my rear.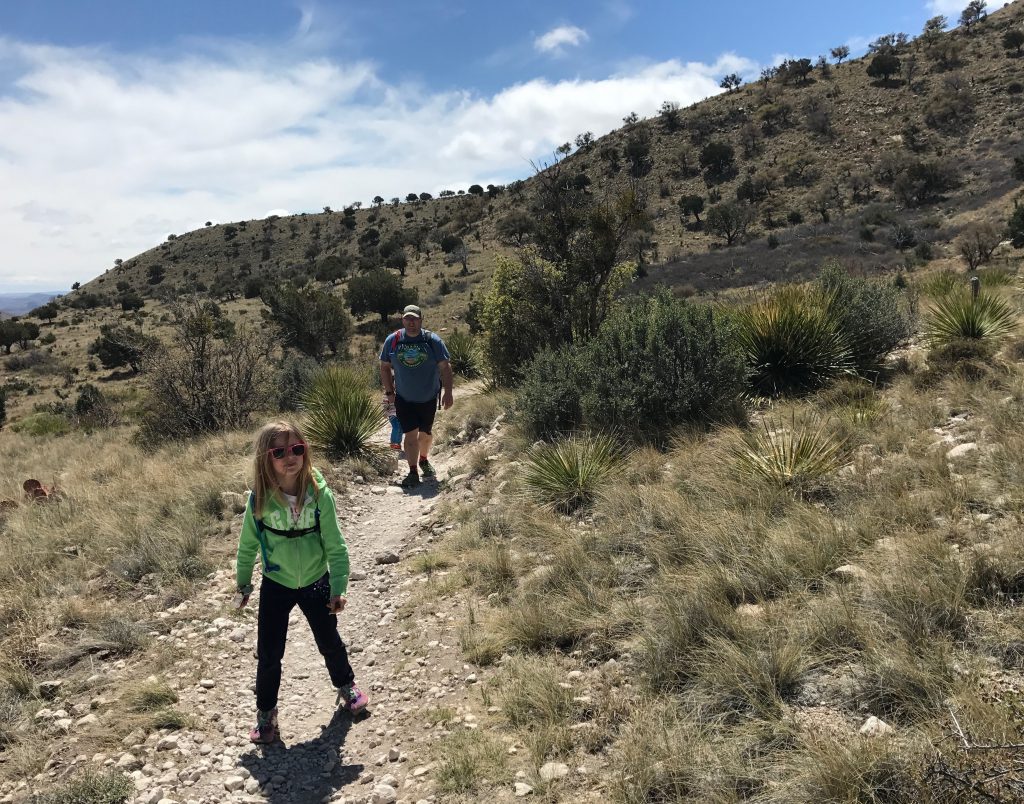 derek scored this shot of us all heading over a little hill.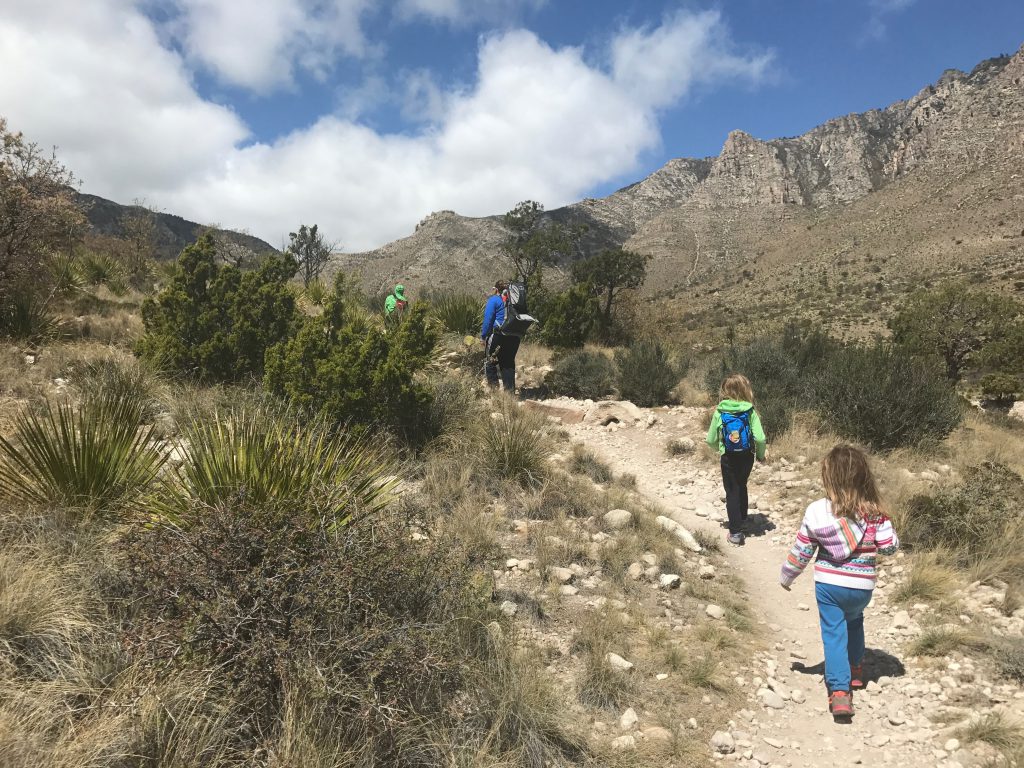 despite my best efforts, i couldn't convince everyone to save the exploring and touching for the walk back down. anna stopped to touch cactuses.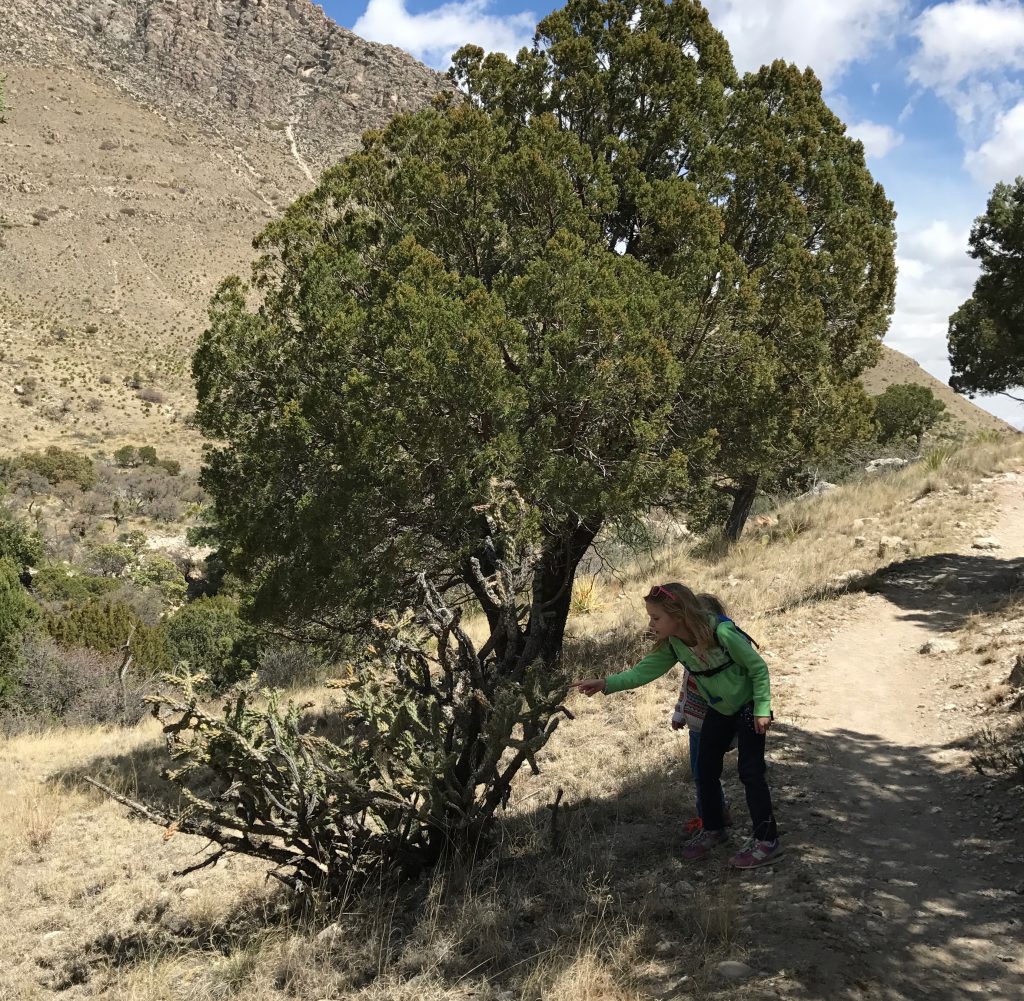 and hazel picked up every rock and leaf she thought she needed.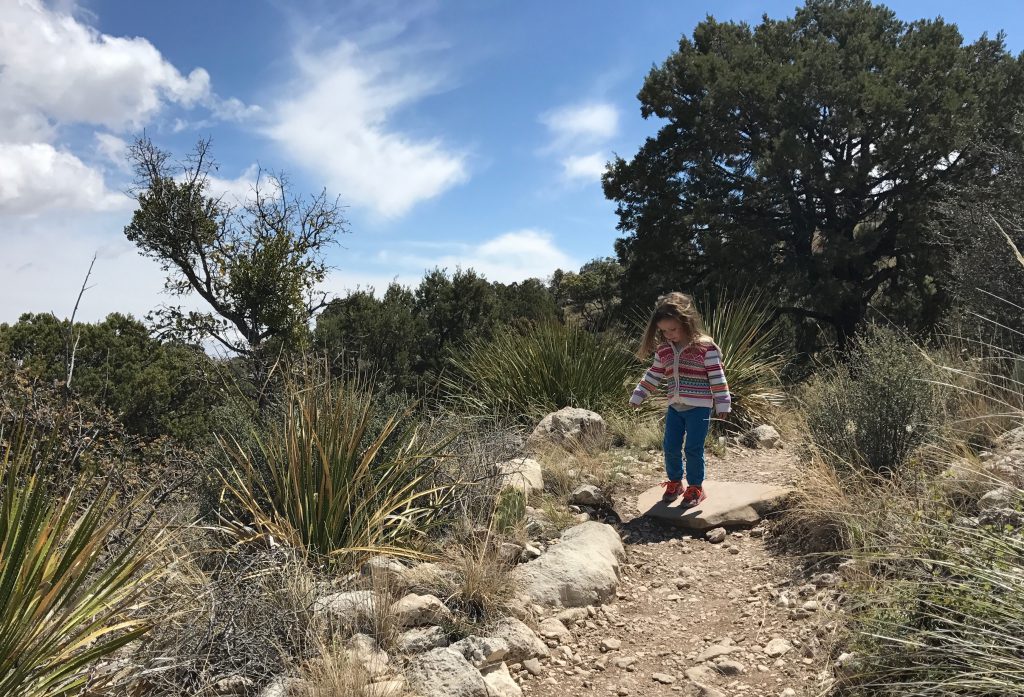 she moved very slowly on this day.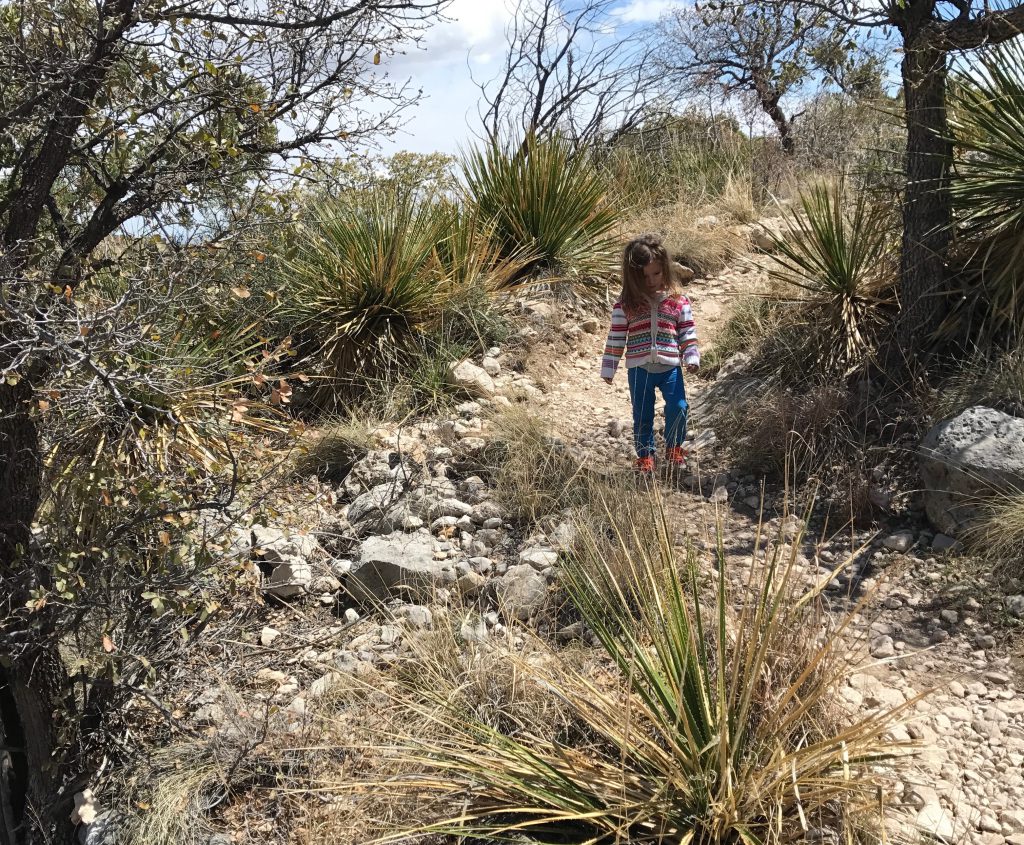 the view on our right for the entire trip up was this mountain range.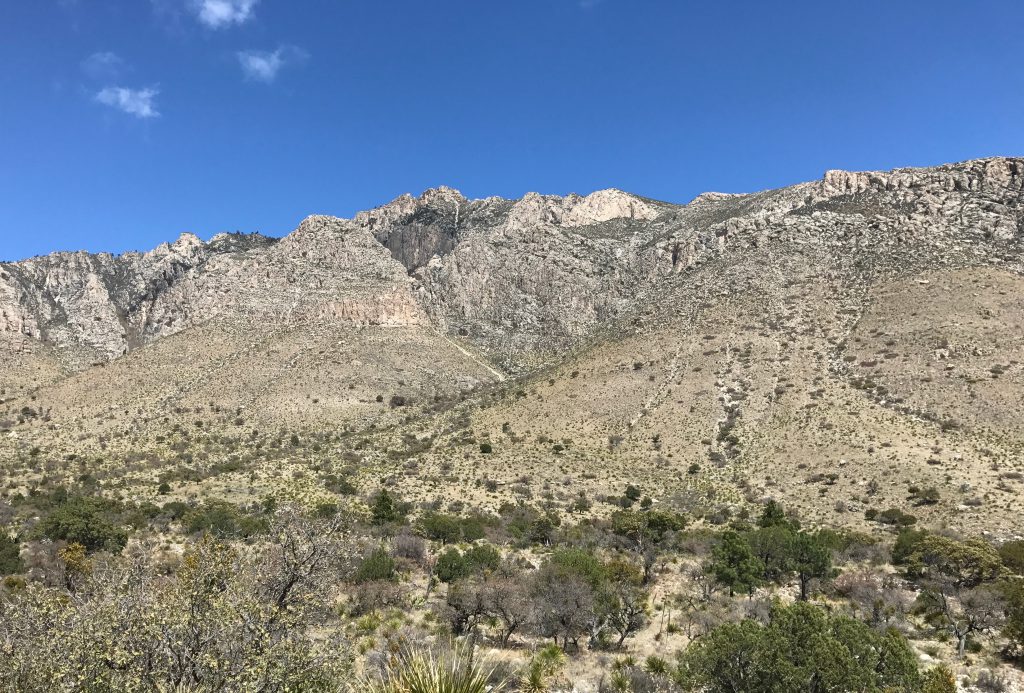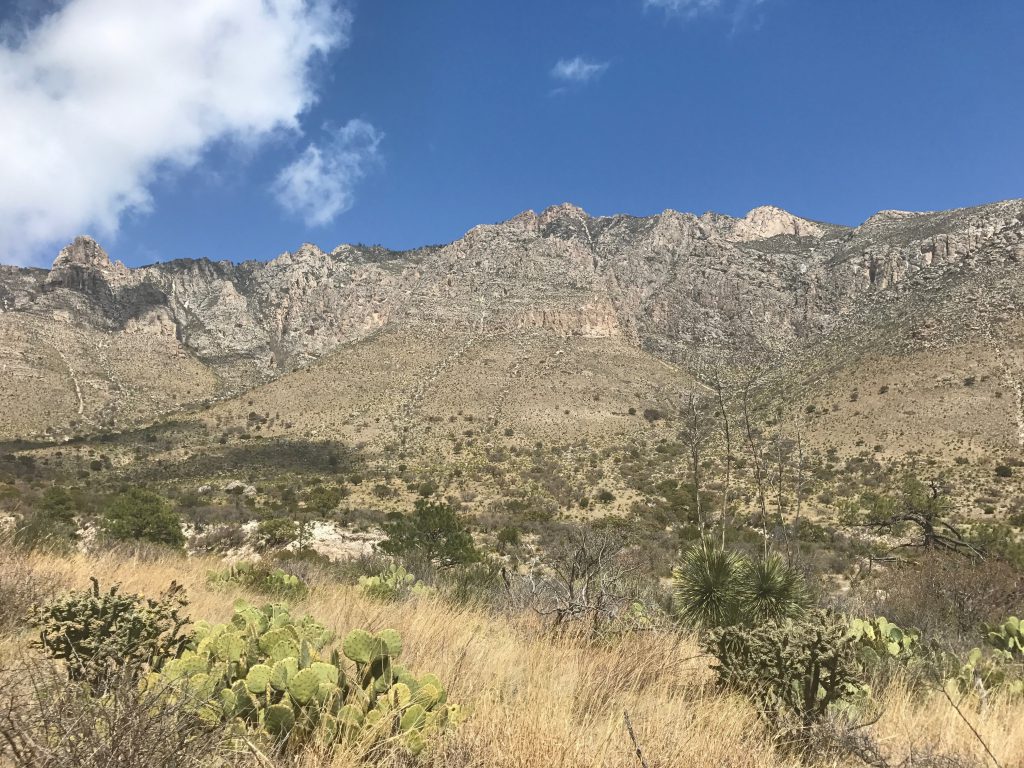 most of the first mile was easy. more ups than downs, but plenty of flat, too. not too bad.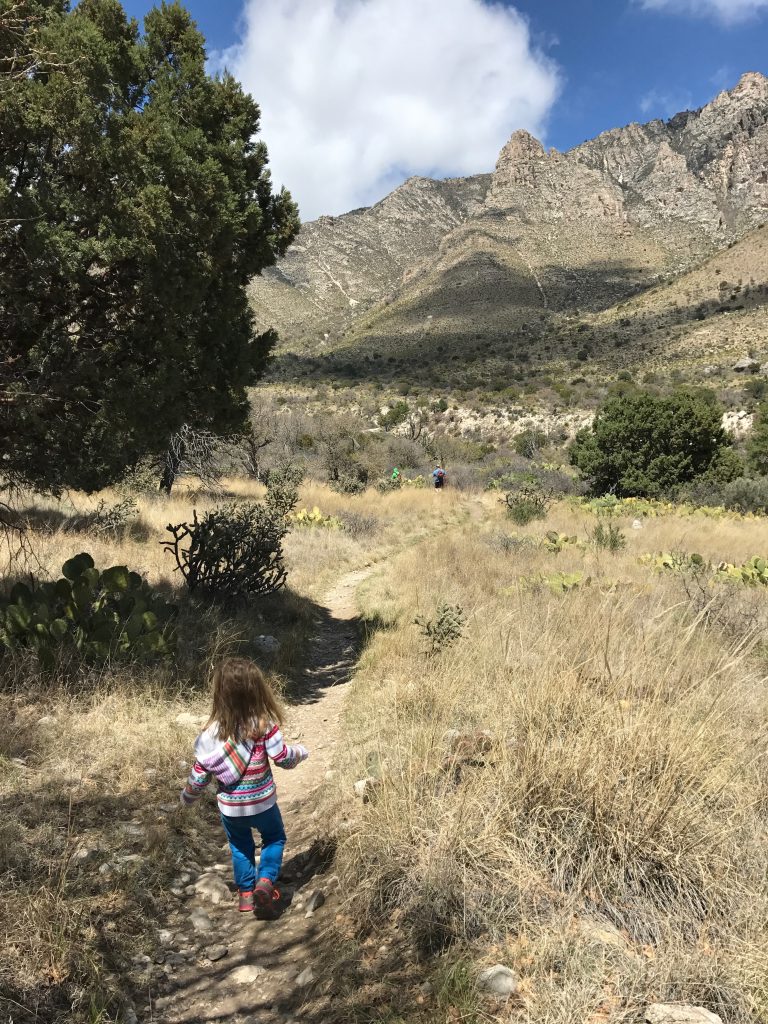 then. we found a boulder. and we had to stop and climb it. obviously.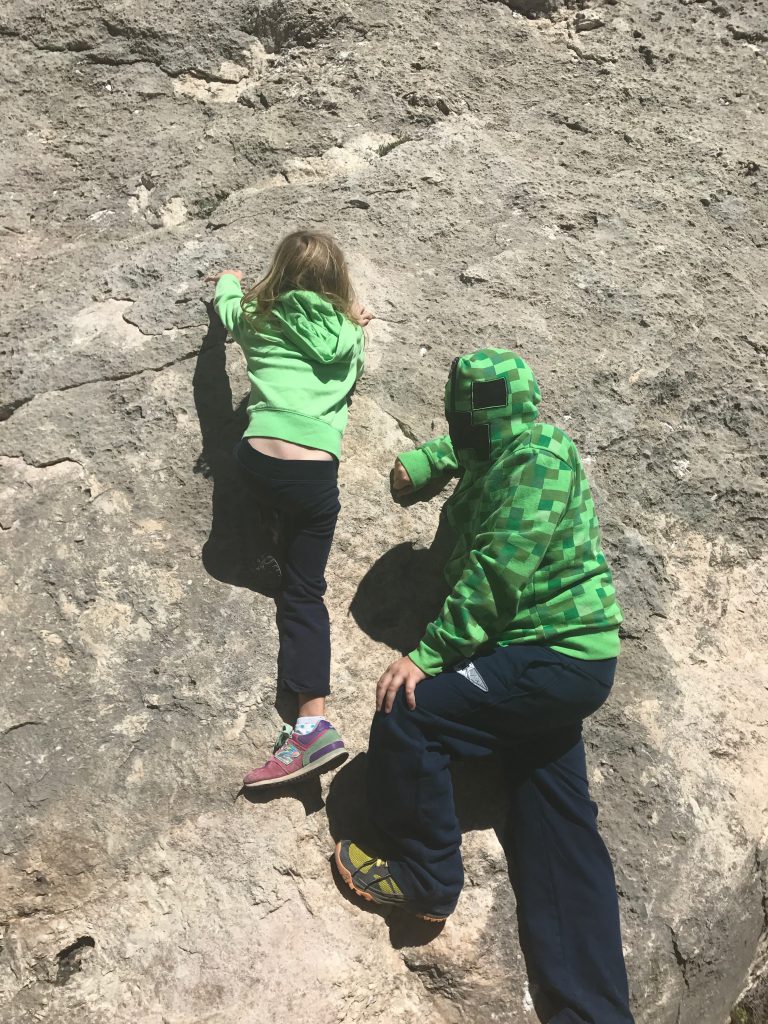 even crazelnut.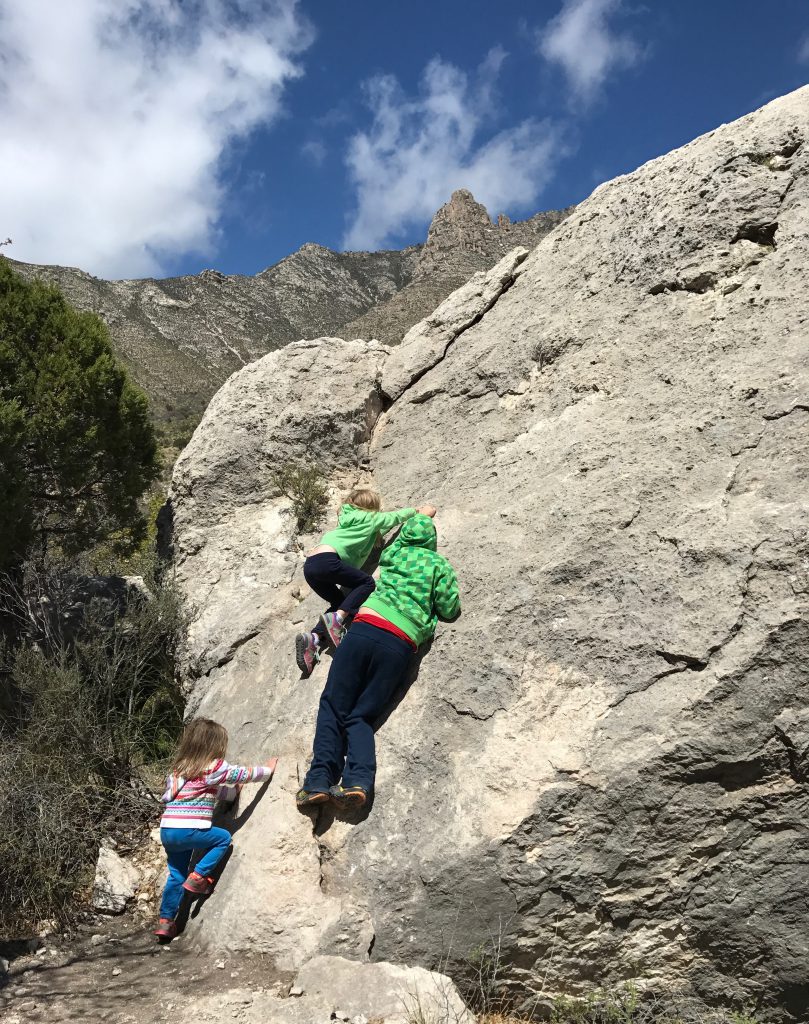 anna is quite ridiculous.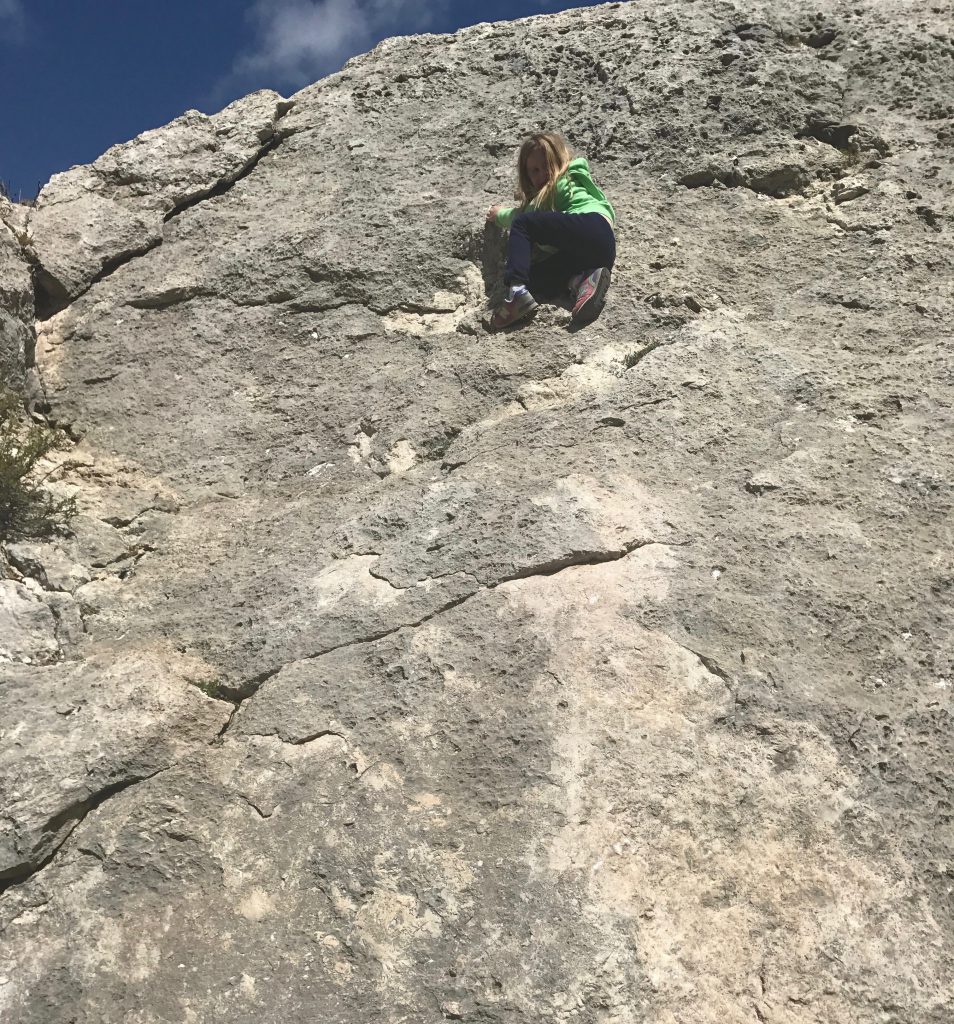 and if you're ever wondering why there's more pics of the girls than the boy…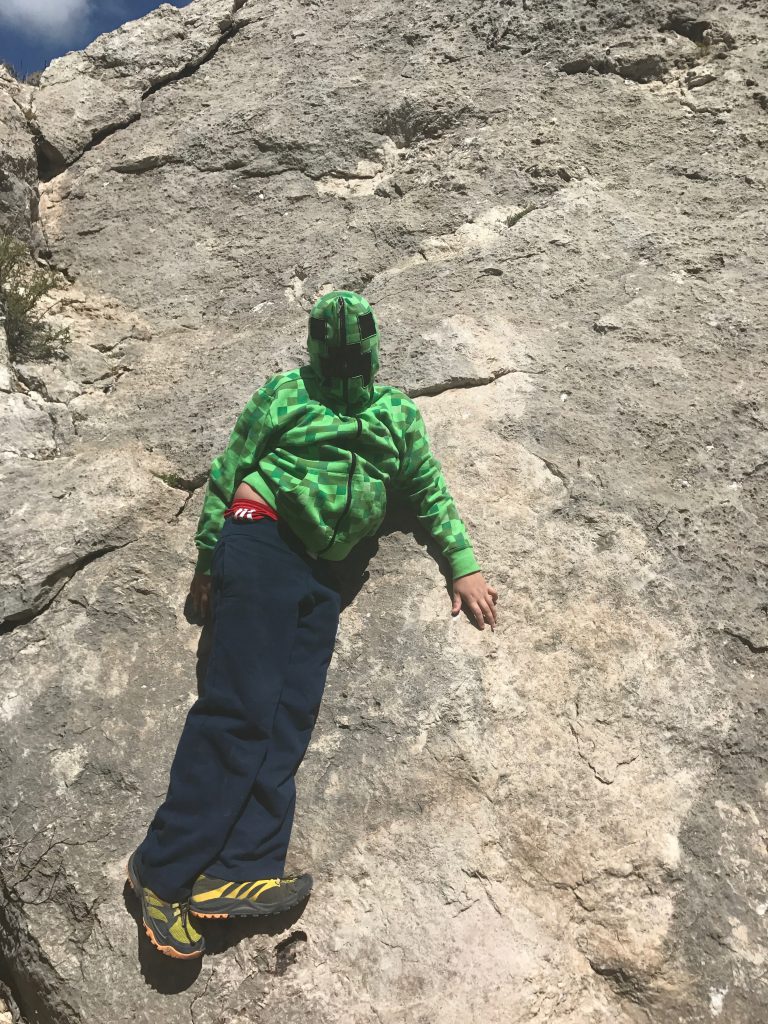 after a good rock climbing break, we set back off.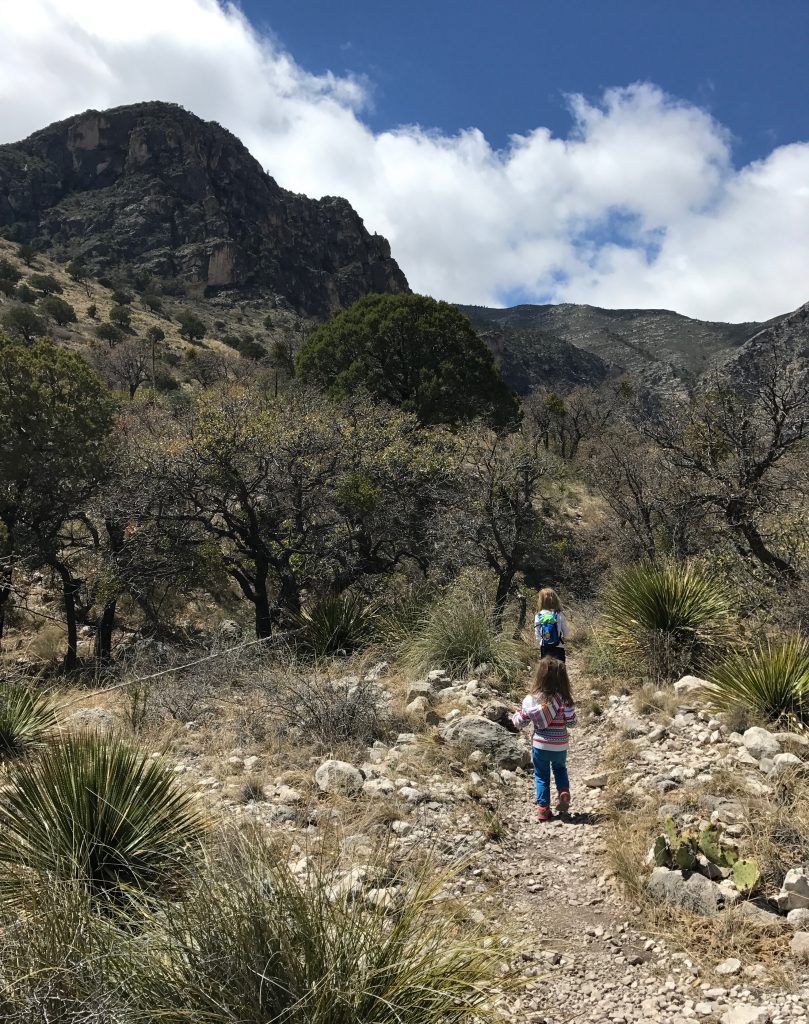 and. another break.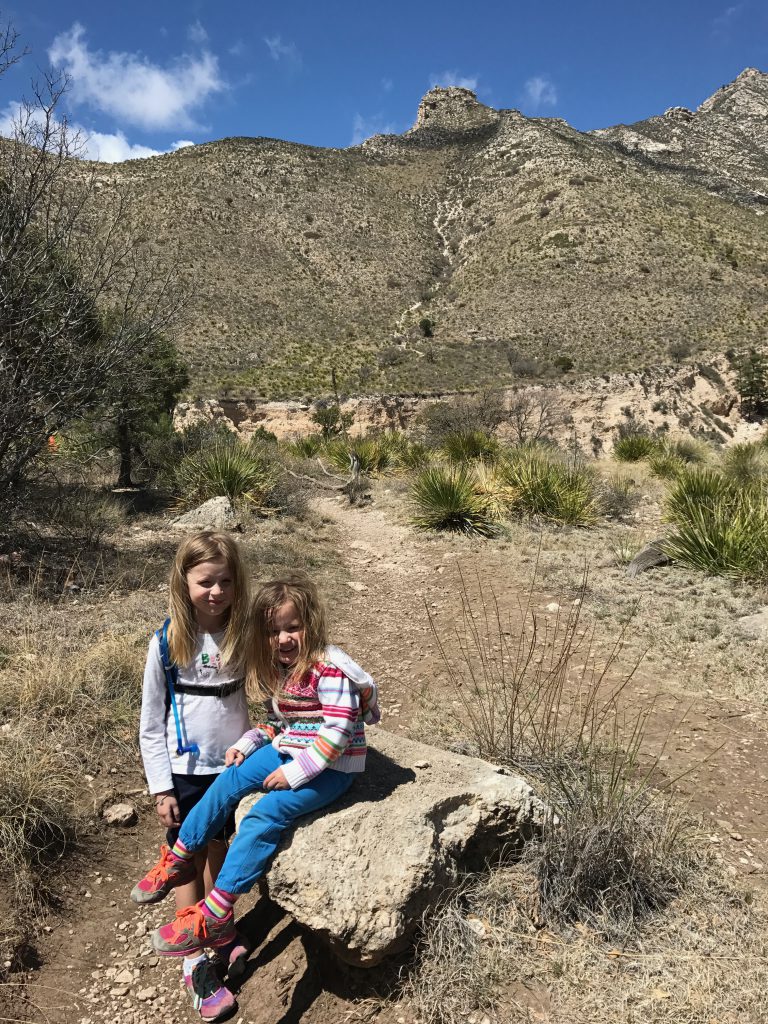 and. another boulder. anna had sprinted ahead and just when i was worried she had gone too far, she popped up from behind this rock. monkey kid.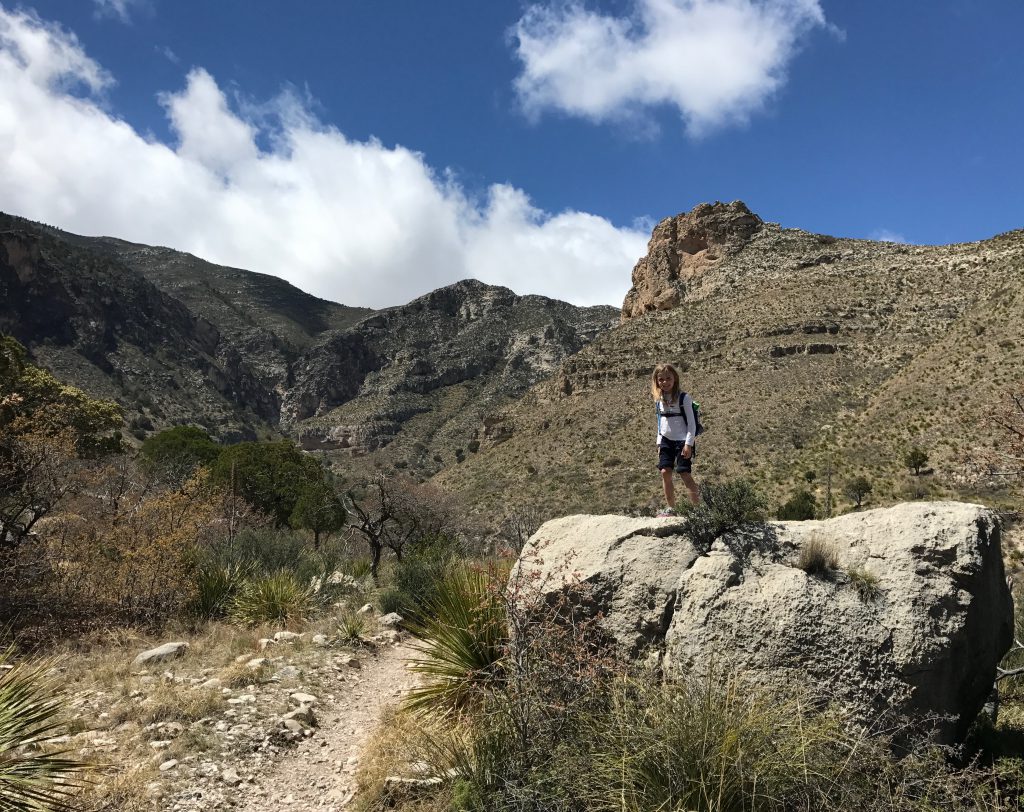 me. trudging along.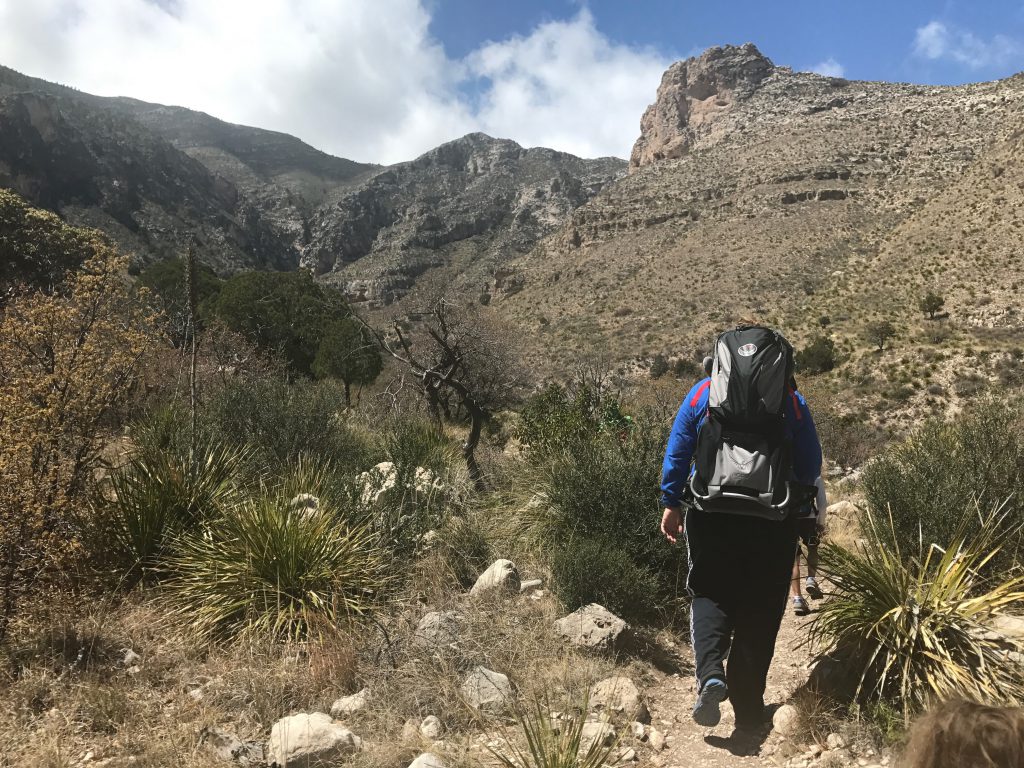 more boulders.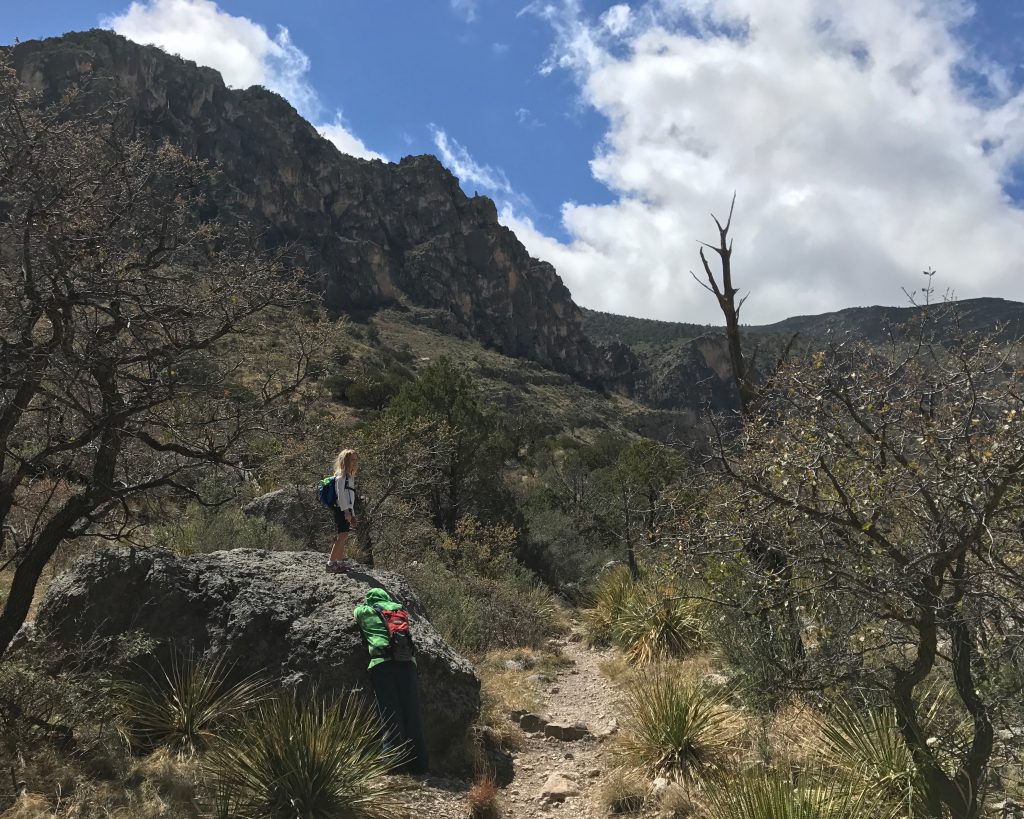 hazel climbed up with anna and said "take a picture of me!"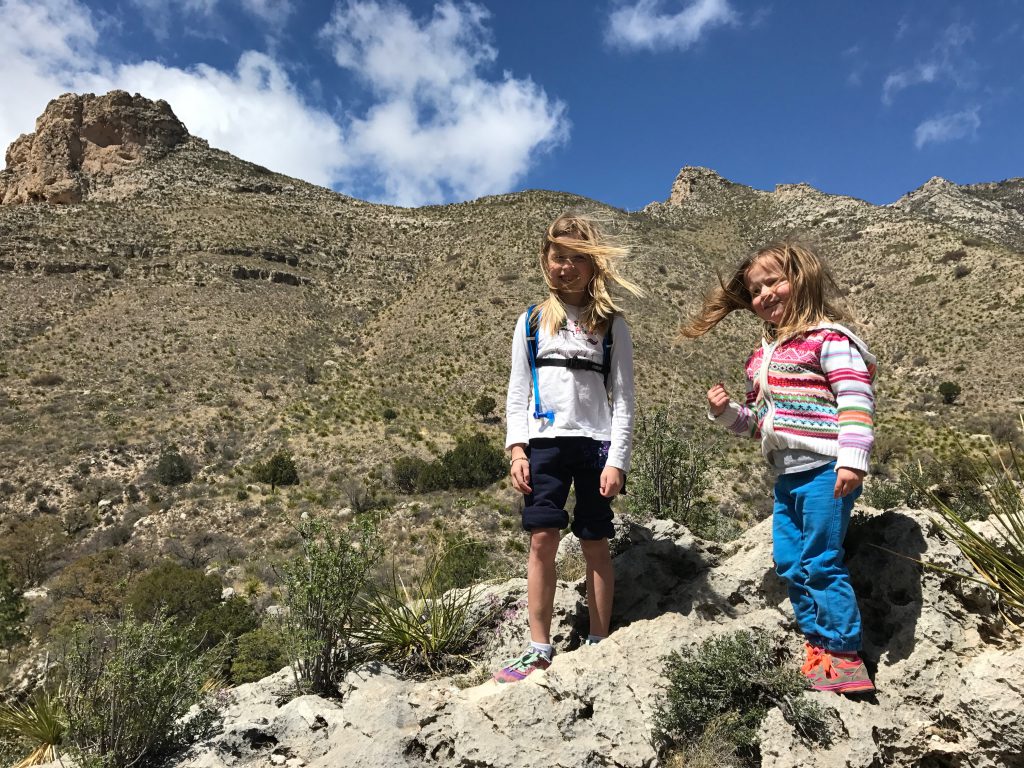 this.
this is the moment where it all went awry. somehow, we managed to lose the trail and ended up descending into the canyon. the trail description read that we would walk along the canyon for awhile, so we weren't took worried. but it was so rocky. and so hard to walk on.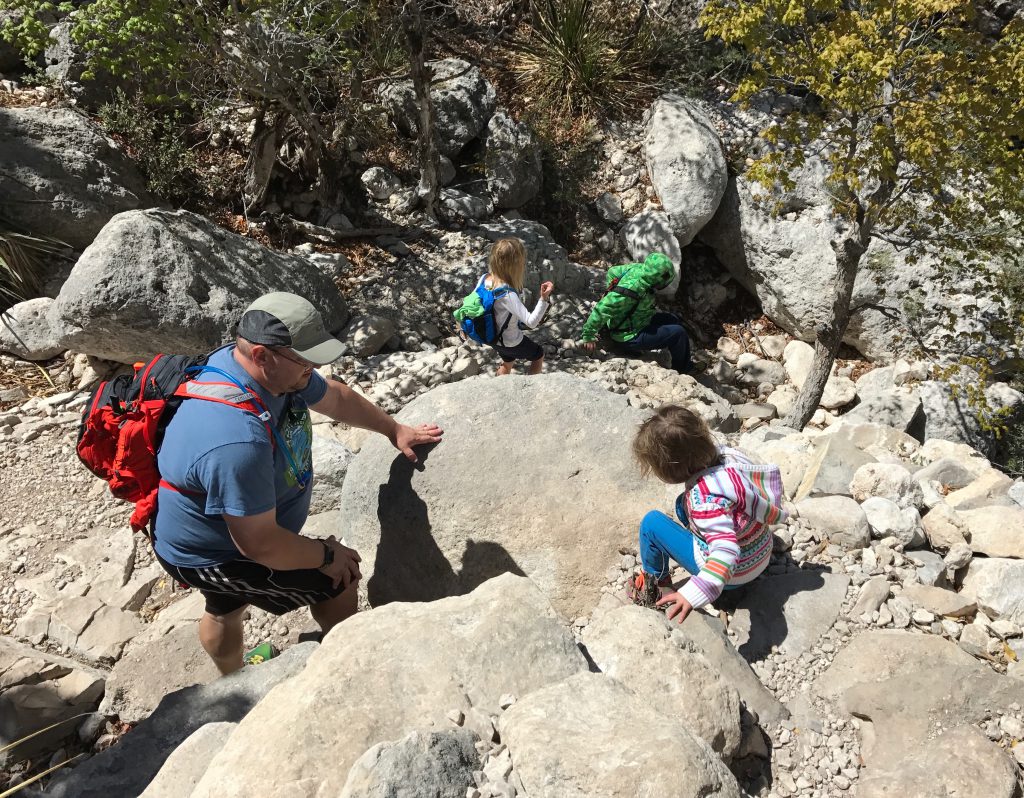 and then isaac lost it. as he's wont to do. (and we were actually seperated at this point, too. me with the girls, forging ahead and derek with isaac, dealing with drama).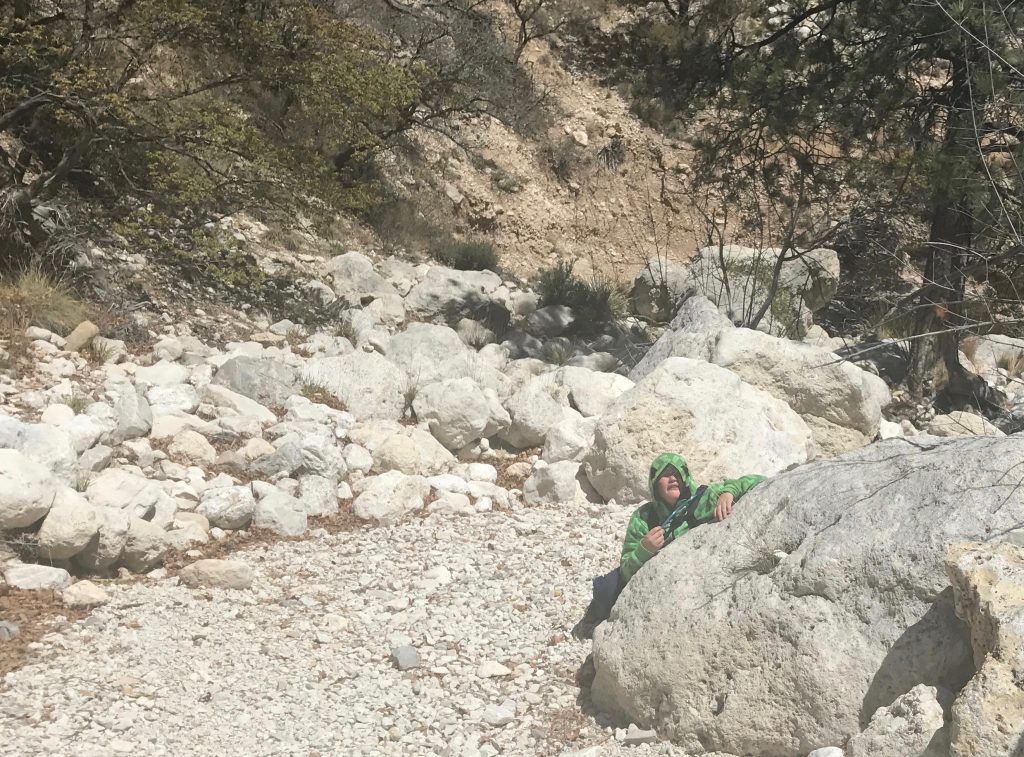 i heard some people talking and made my way through thorny, cactus-y brush to see if they knew the way. they were on the trail we wanted to be on, so we all climbed through the spiky conditions to get back on track. (in retrospect, we should have been way more careful, considering we ran into two groups of people who were also lost, before we got lost). also, thankfully, we have some antenna that can turn our iphones into faux walkie talkies in areas where we don't have service, so we were able to communicate.
anyhow, once we were back on the trail, we walked along towards devil's hall for a bit longer, but hazel was quickly tiring. and isaac was 100% over it. the detour had drained us. trying to figure it out. climbing down and back out. kid drama. so, we turned around after about 1.3 miles or so. anna and i almost went by ourselves, sending derek and the other two back, but in the end, she decided that she was cool with cutting the trip short.
when we got back to the place where we lost the trail the first time, we managed to lose it again. so frustrating. but this time we had enough sense to stop, look around and figure it out. so we climbed back up and out and we were hopefully on track for the rest of the hike.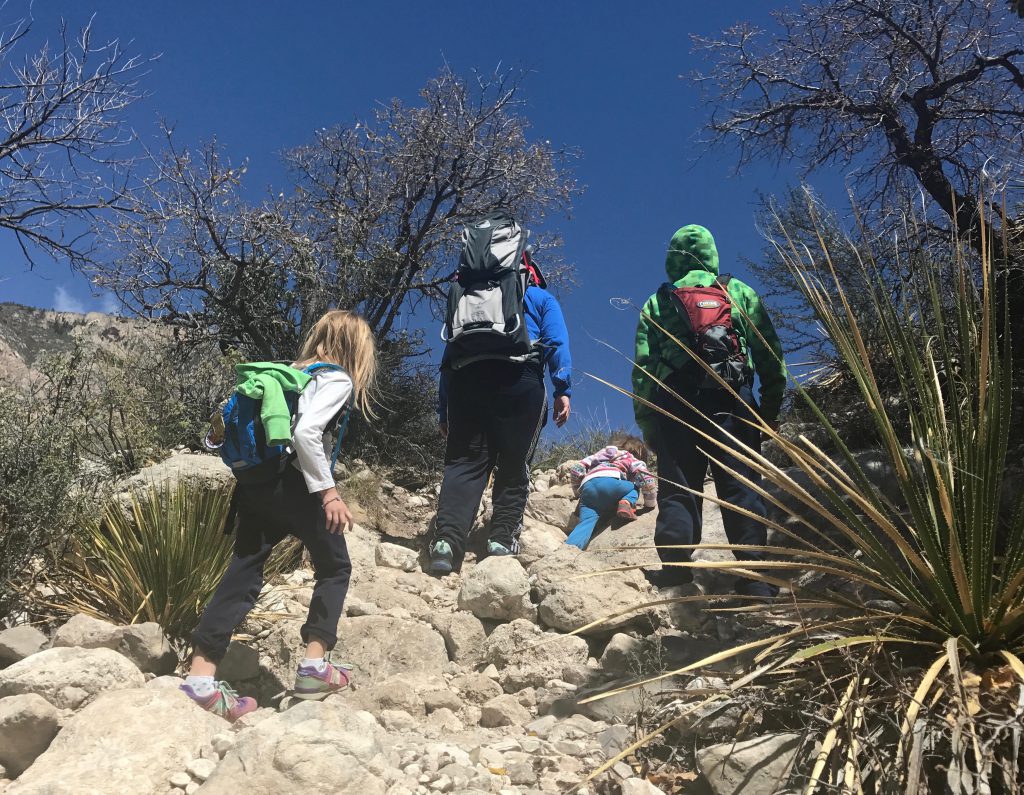 it was slow going for hazel. derek and the big kids would get a good lead and then wait for us. during one of their stops, they happened upon this friendly wildlife friend. pretty much the only wildlife i would care to come face to face with.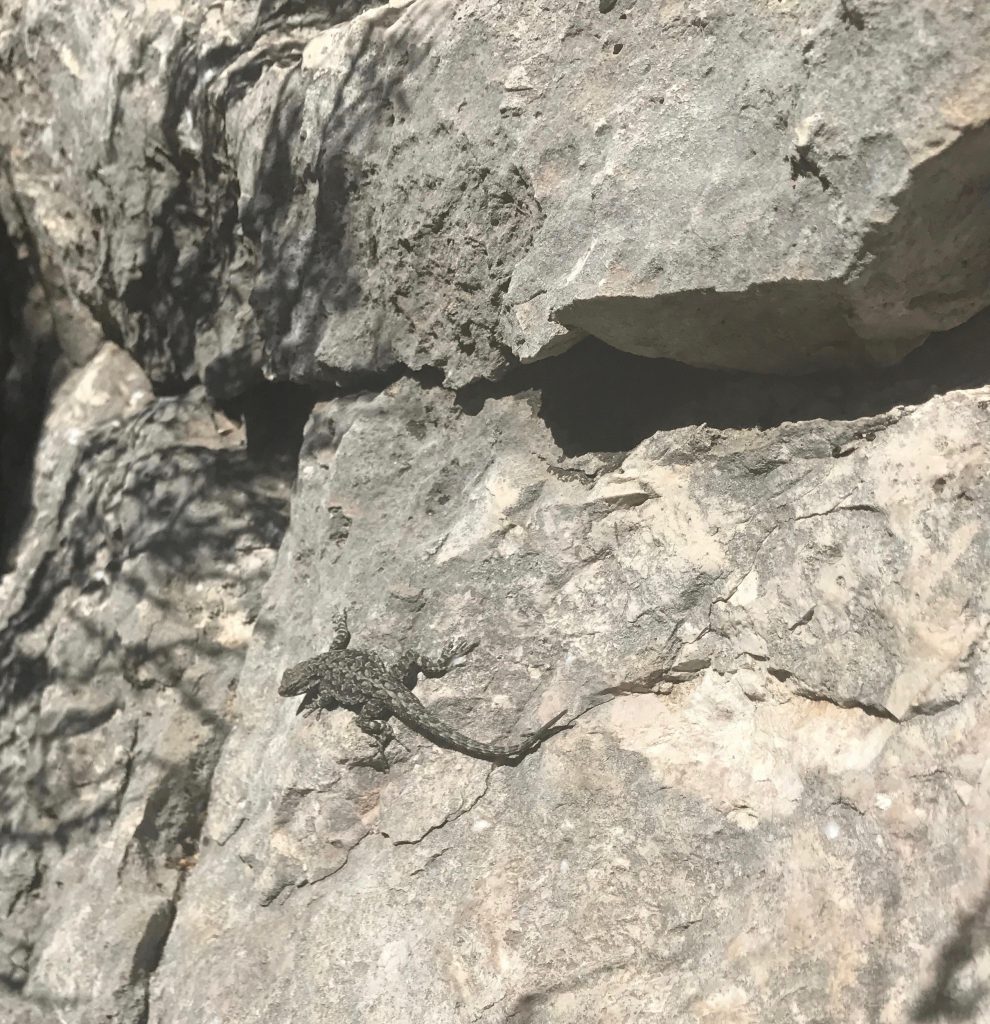 and during another stop, anna resumed her climbing. she's nuts.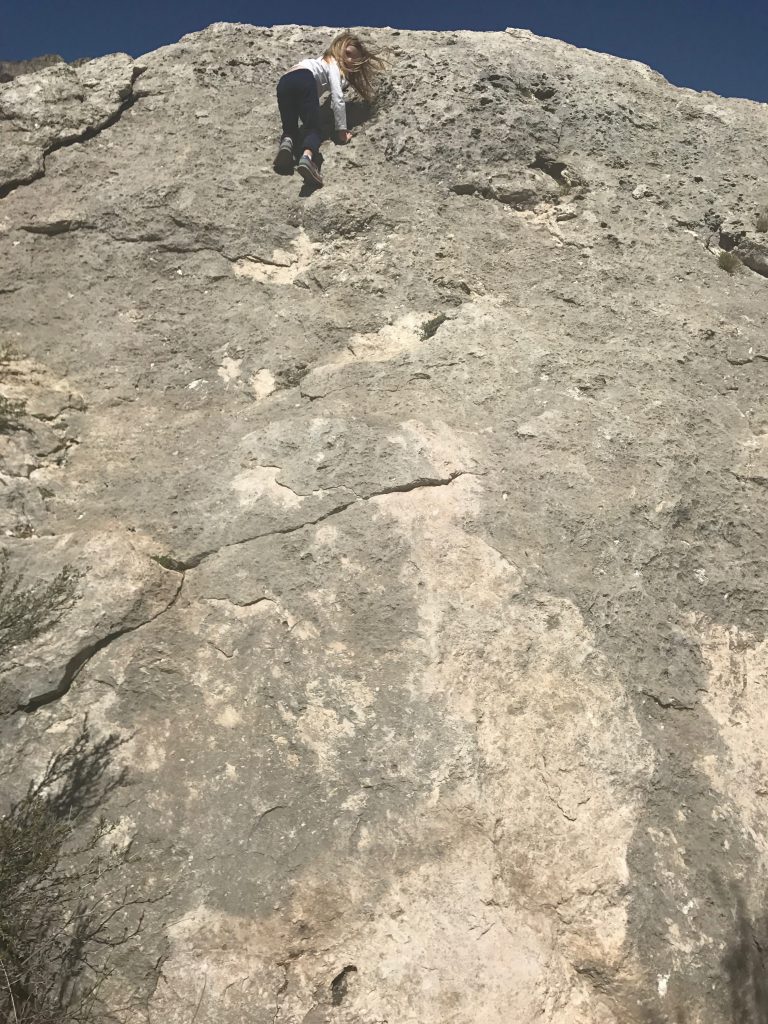 finally, hazel caved and was loaded into the back pack. i would say she made it about 1.75 miles, which isn't too shabby for her 18″ legs.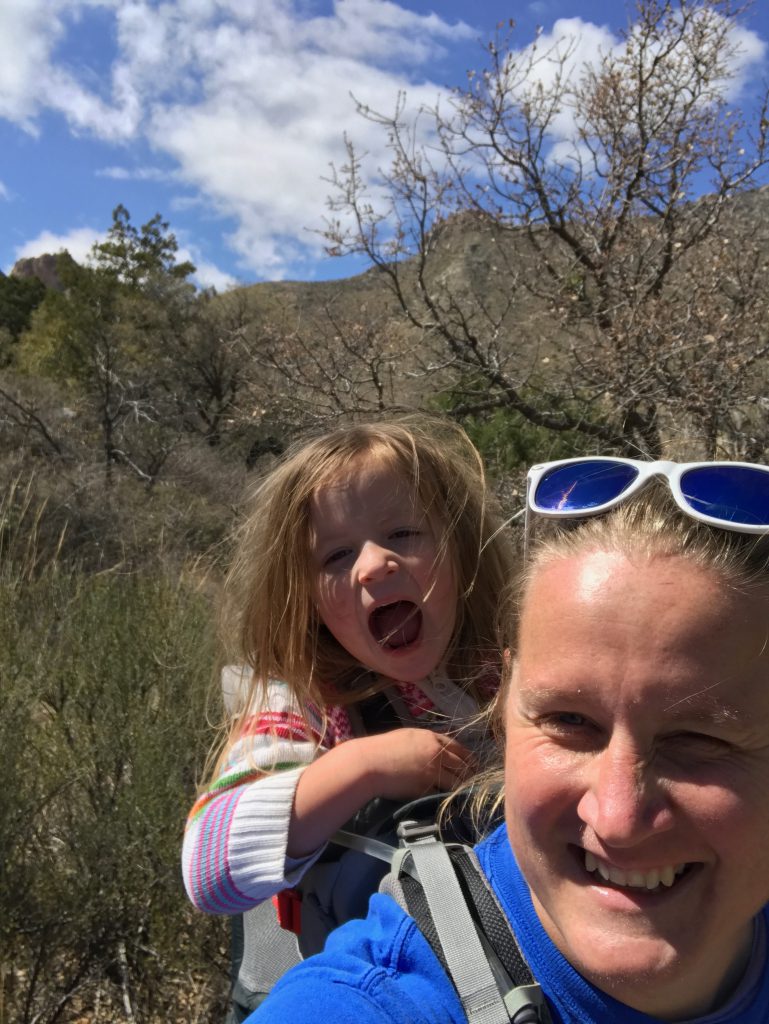 so we took a lot of selfies.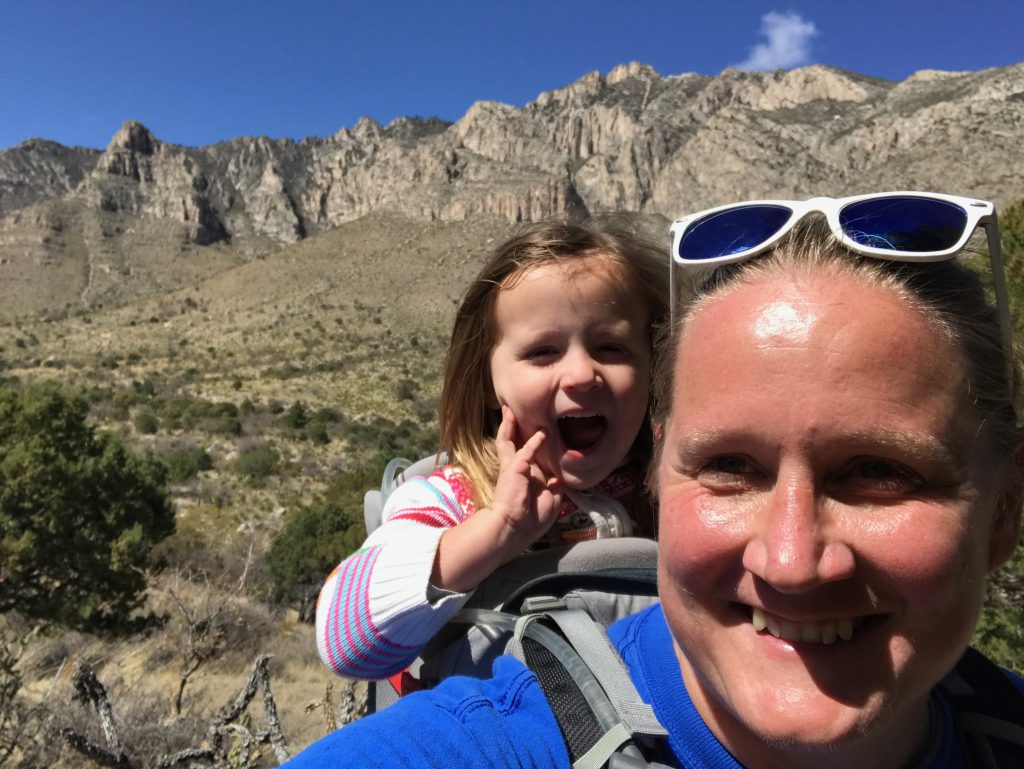 then, we began to really haul back to the car. that is. until i rolled my ankle. blerg. it was a good one. not the kind that i can shake off in five minutes. it's all swollen and purple and gross today. thankfully, i didn't actually fall, and hazel wasn't an innocent victim to a cactus or trailside rock. i was able to hobble/shuffle on back to the car. and i'm glad it happened close to the end. but, still. it sucks.
back at the parking lot, we pit stopped at the bathroom, where i happened upon this seemingly functional pay phone. strange.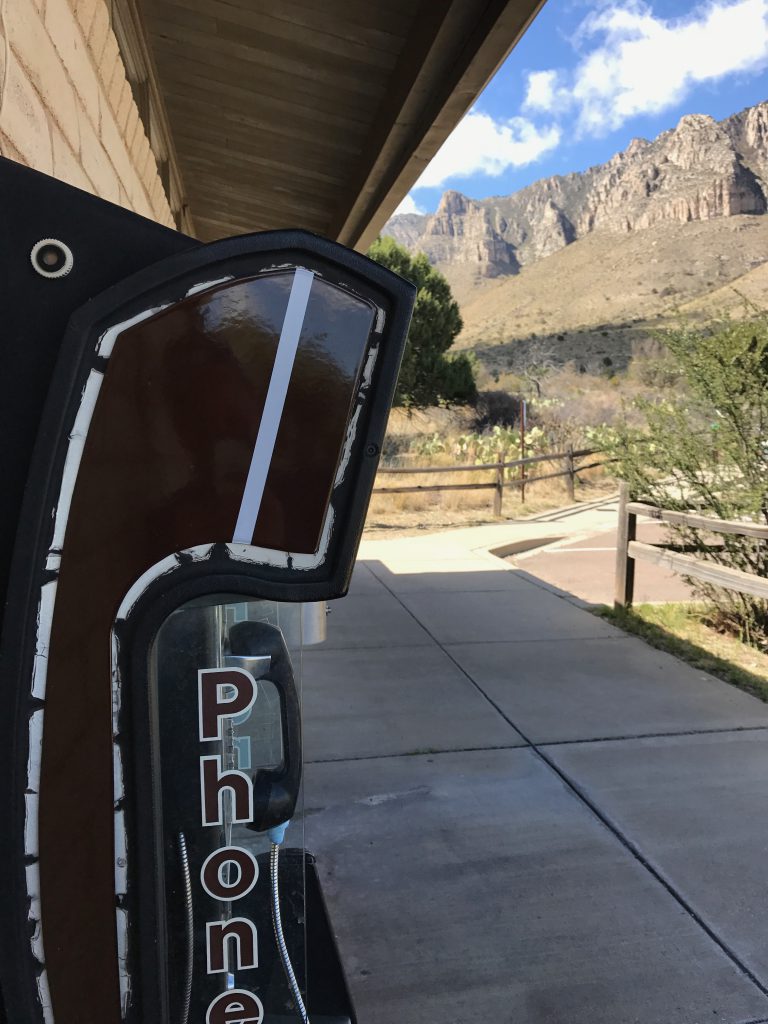 so. that's about it.
it was a success in that the kids got their badges and checked another national park off our list. and it was pretty. and the weather was cool and perfect for a hike. but, i would have loved to have reached devil's hall and to not be hobbling today.
thus ends our weekend of adventures.