our second week at oliver lee state park (alamogordo) was pretty low-key. we kicked it off with easter sunday. the kids had already had an egg hunt and eaten all of their candy, so all they had left by way of gifts and celebrations was a basket with a couple of toys.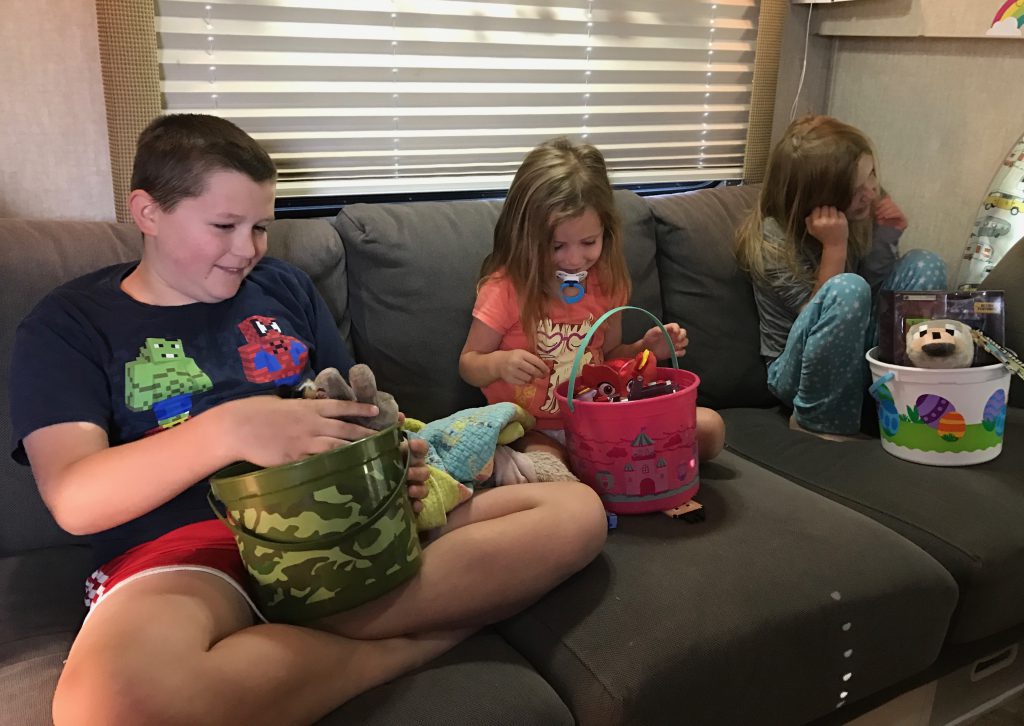 it's pretty hard to keep gifts a secret around here. anna was with me when i shopped for them. and isaac saw one of his gifts. and hazel spotted hers in the car, but maybe forgot about it? anyhow, i think there were a few surprises, but mostly they were just happy to have their hands on the things they already knew they were getting.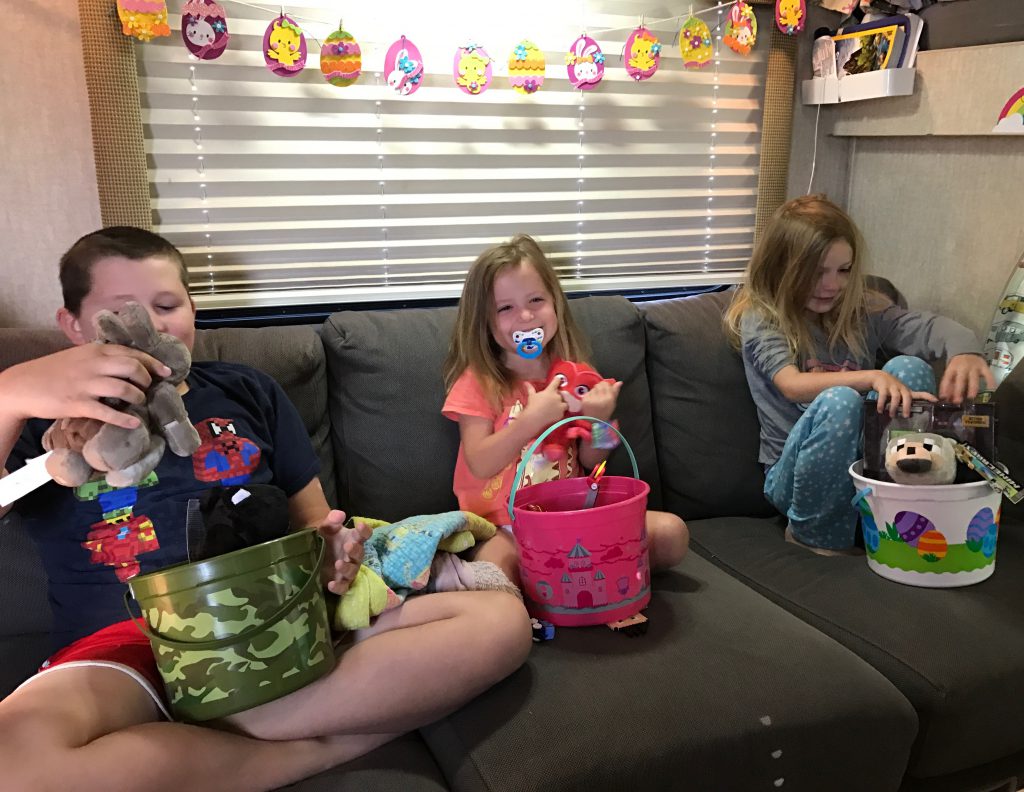 anna LOVES to read to hazel. hazel usually listens.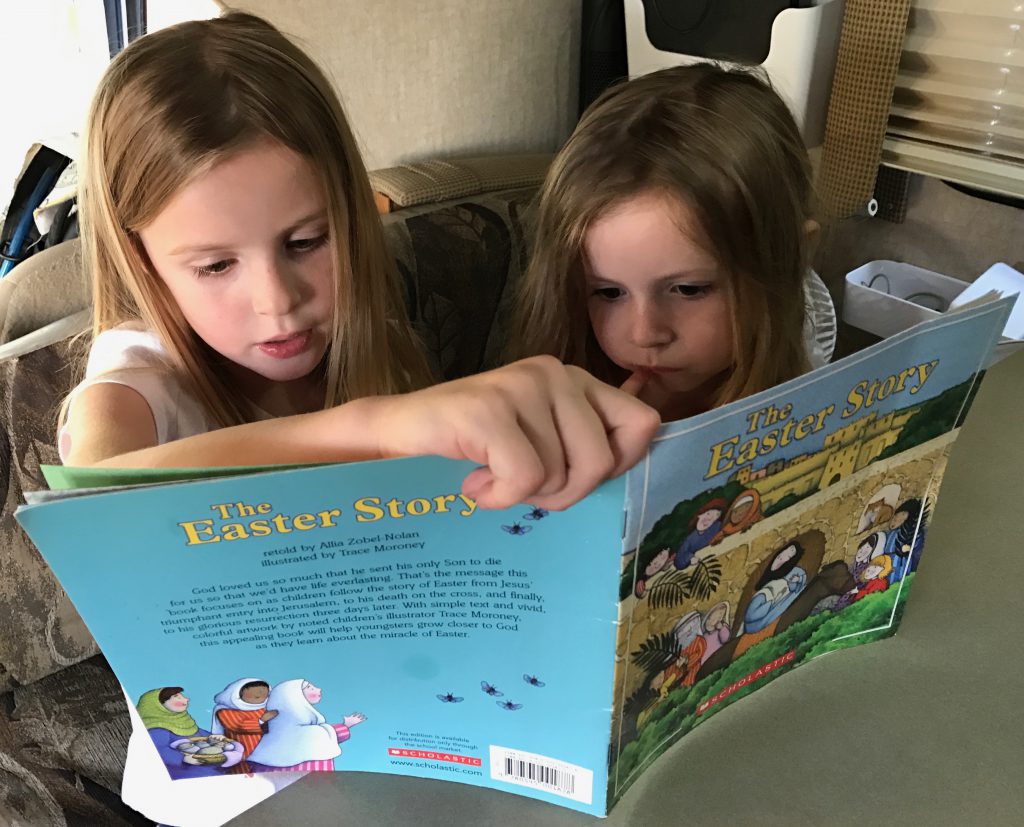 our weekly visit to the dump station. anna was an excellent helper.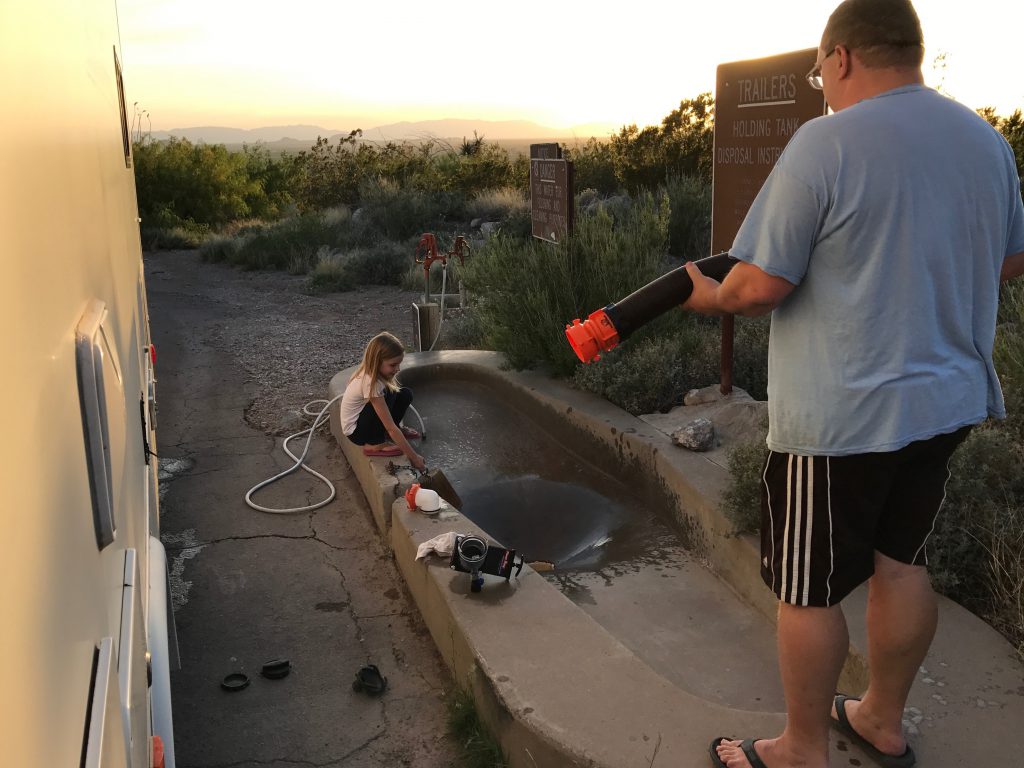 we attempted white sands one last time, but it was sooooo hot.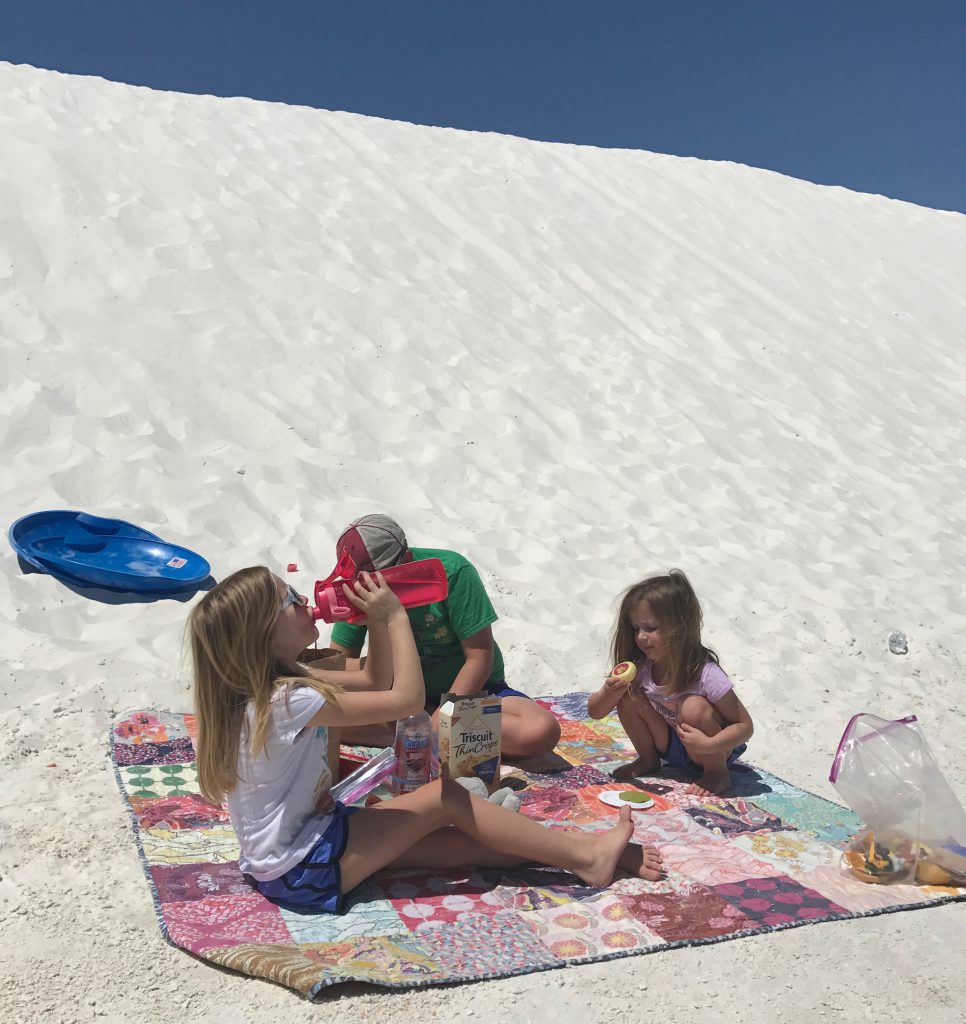 to beat the heat, we buried ourselves in the cool sand below the surface.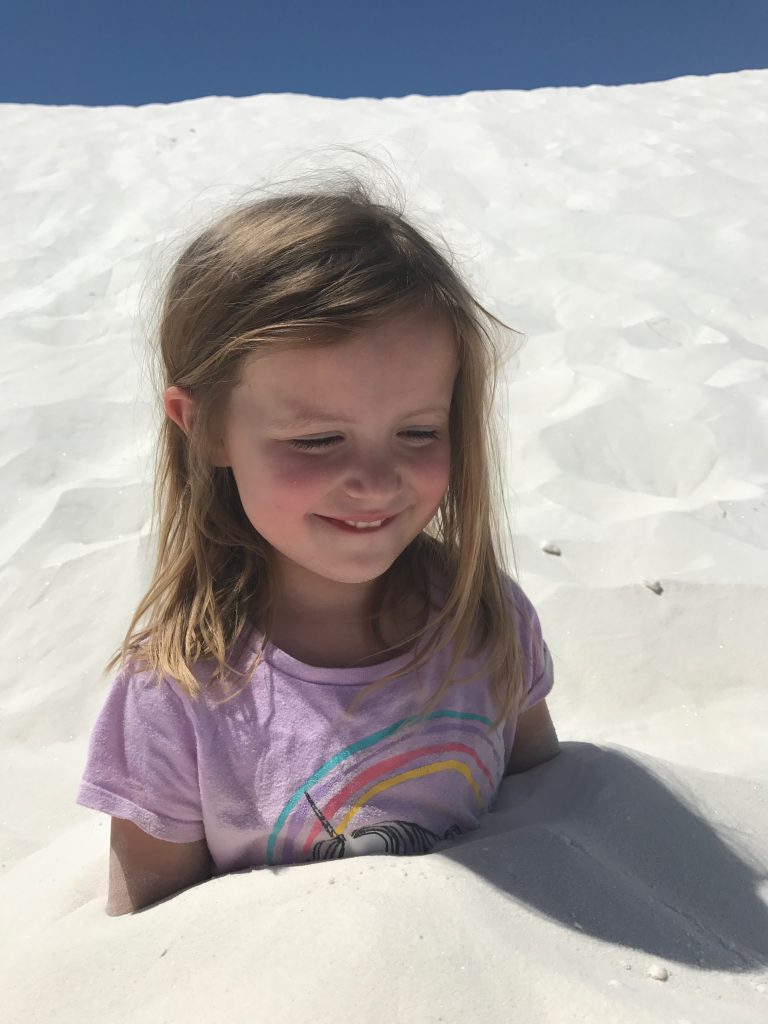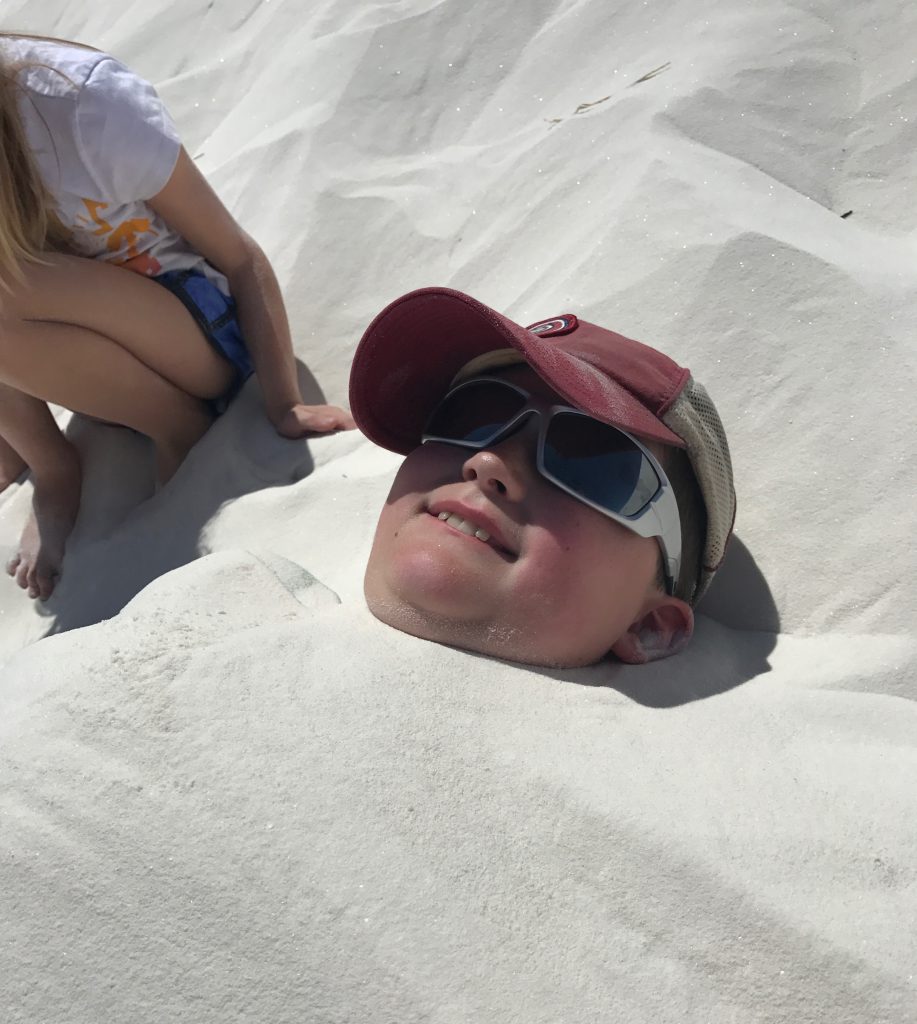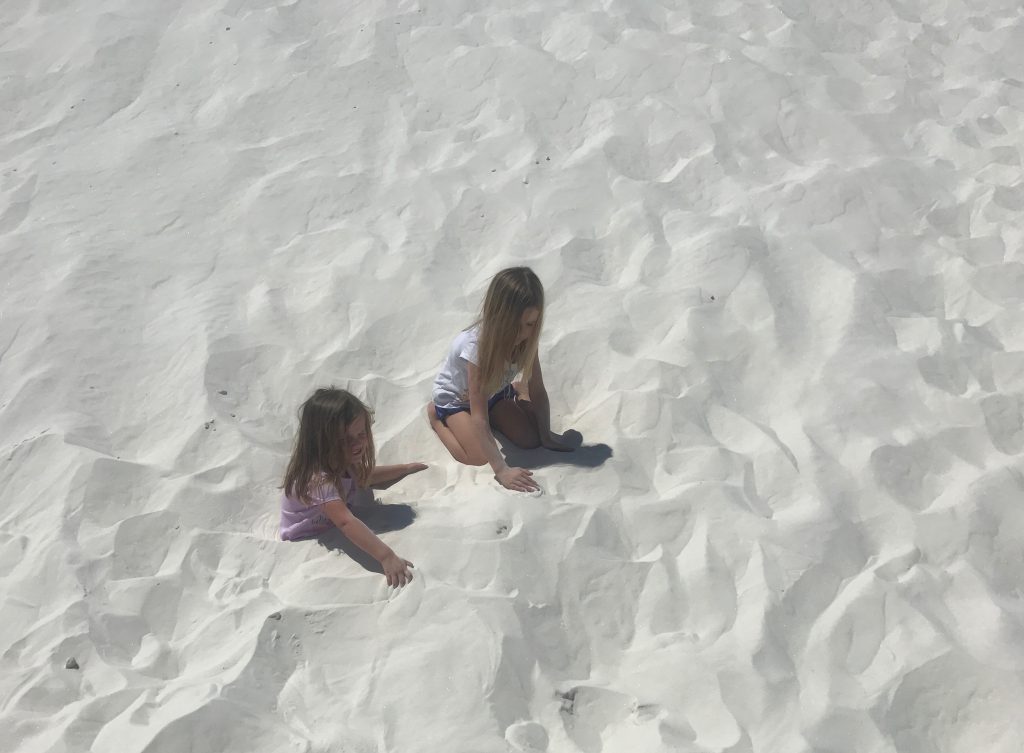 we didn't last long before heading back. and sadly, that was our last trip.
that brings us to the part of the blog where i post excessive sunset photos from various nights of our stay.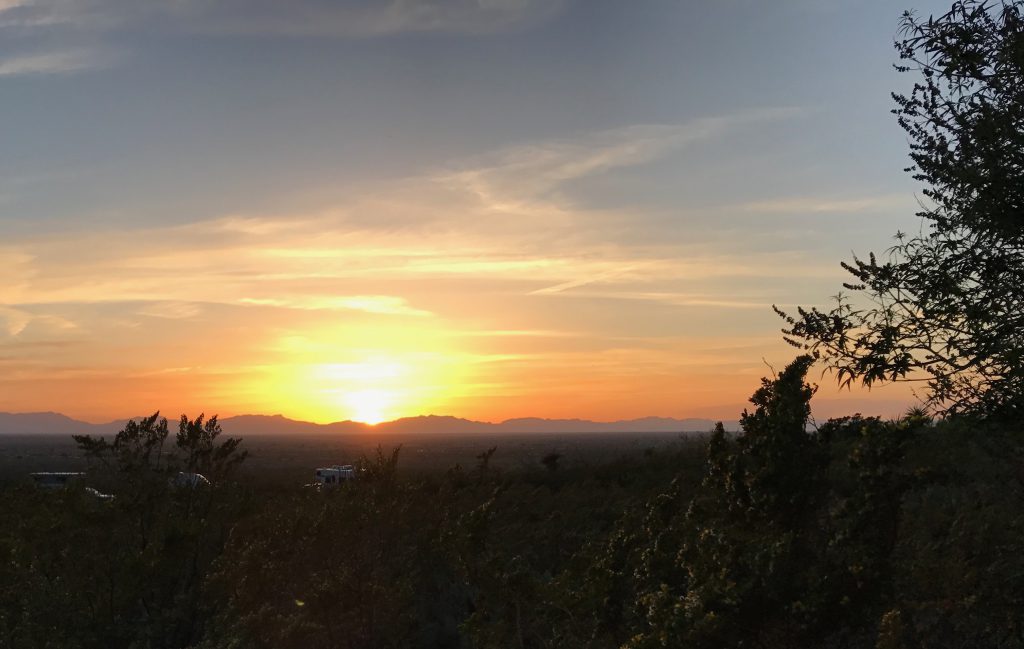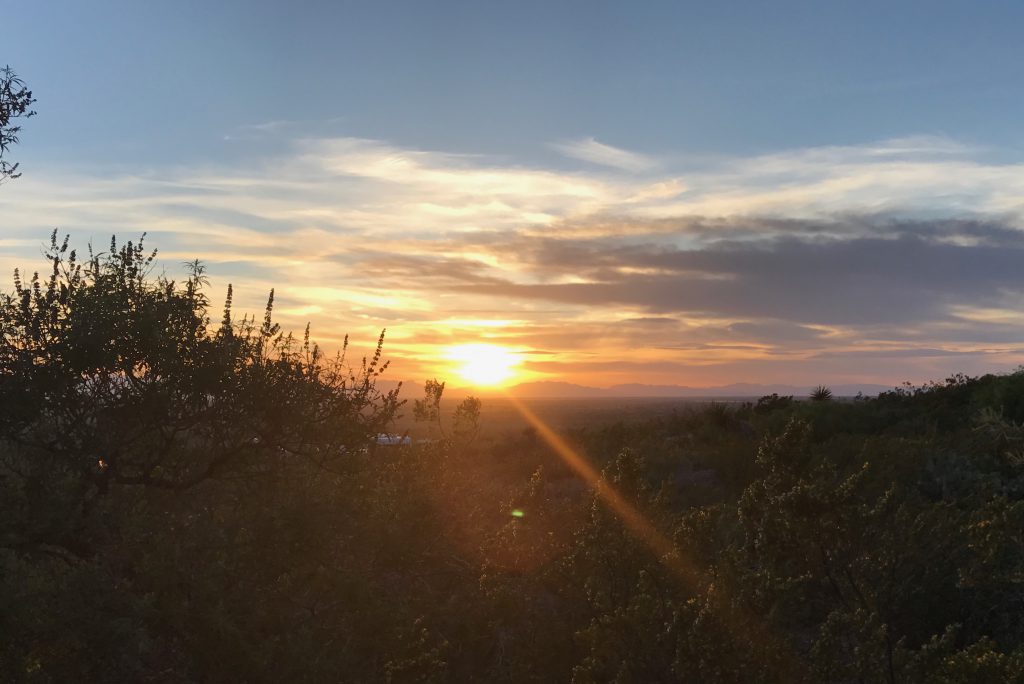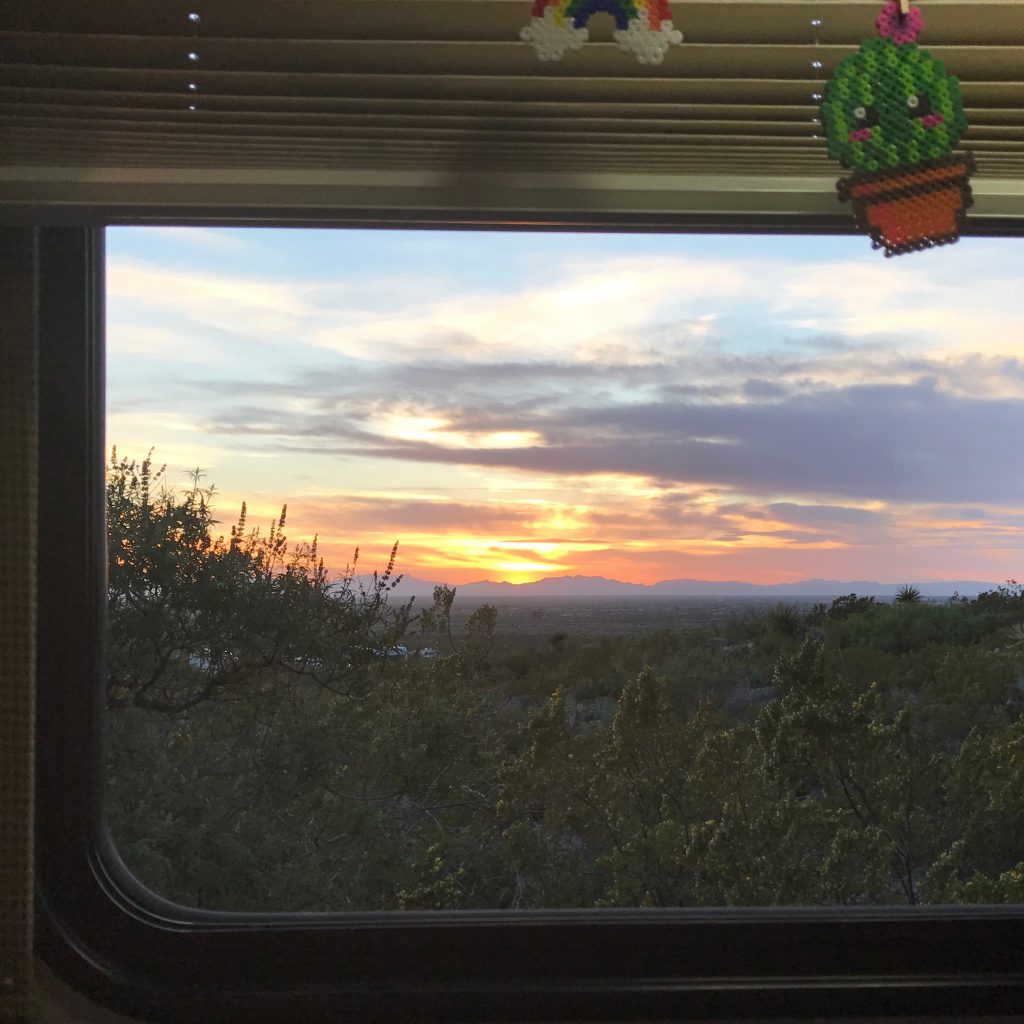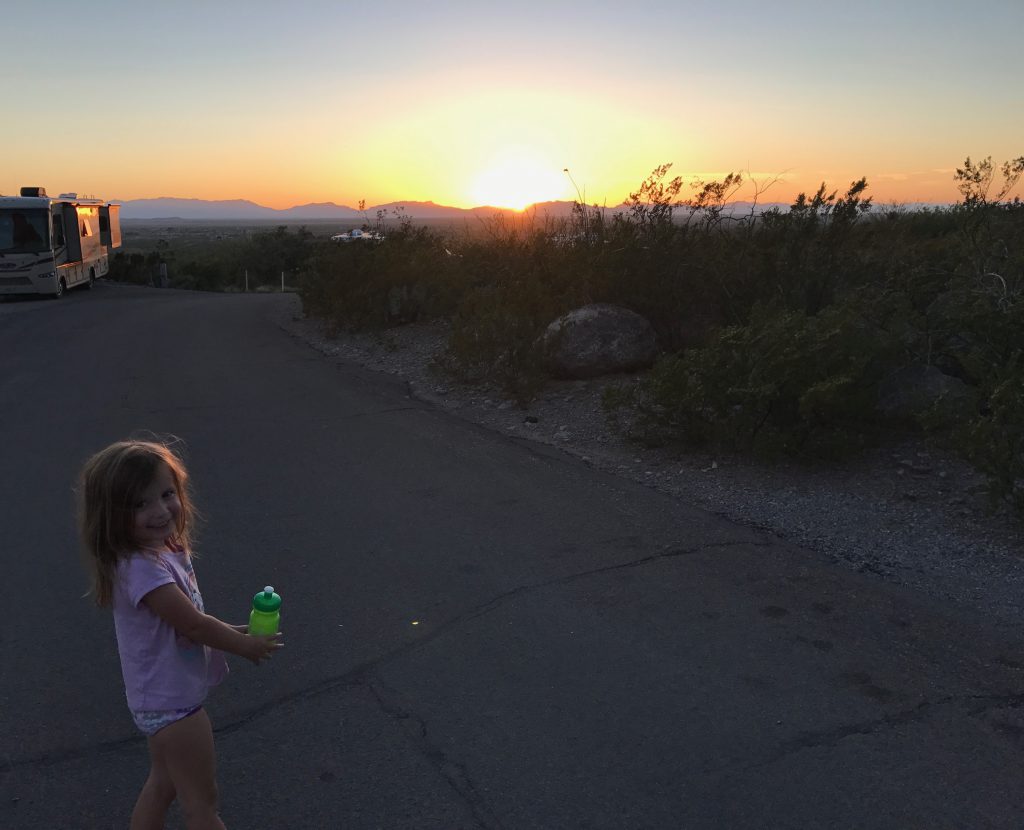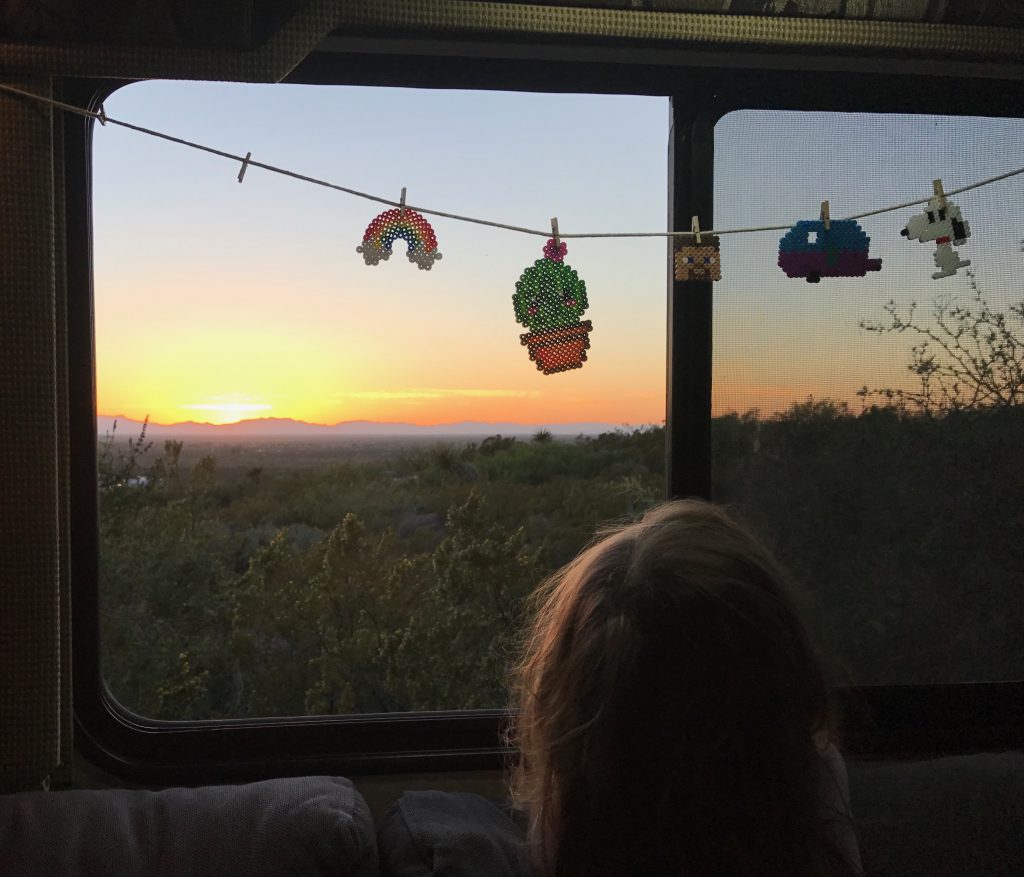 and some hazel paw patrol time.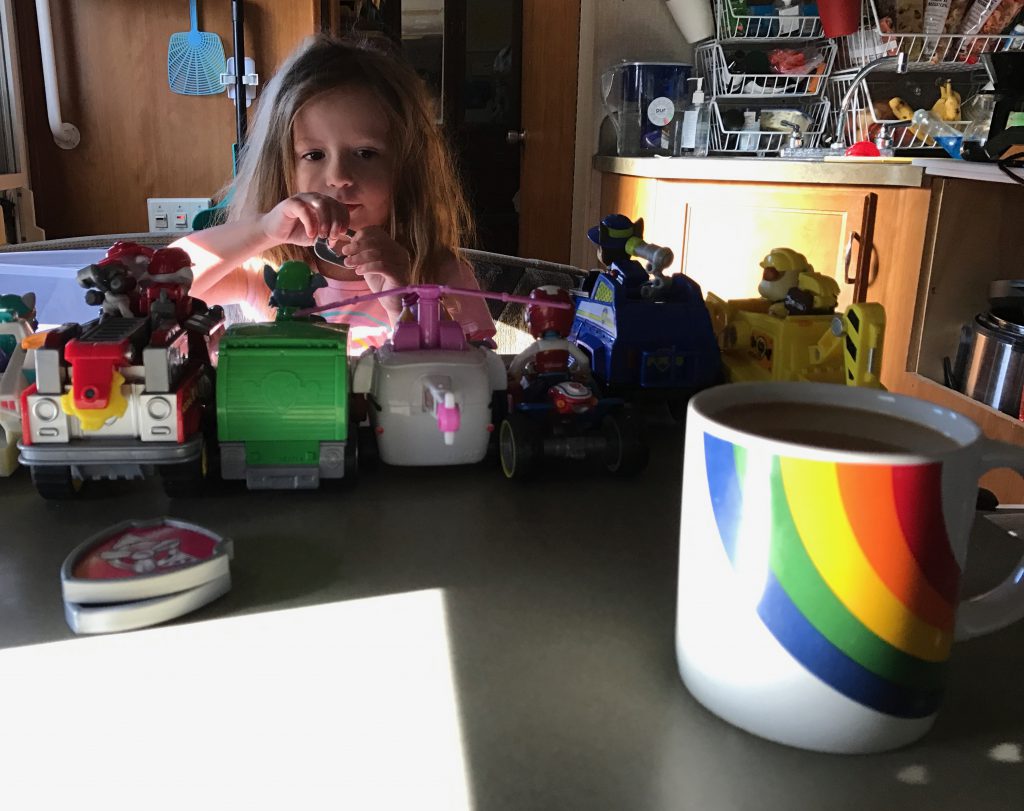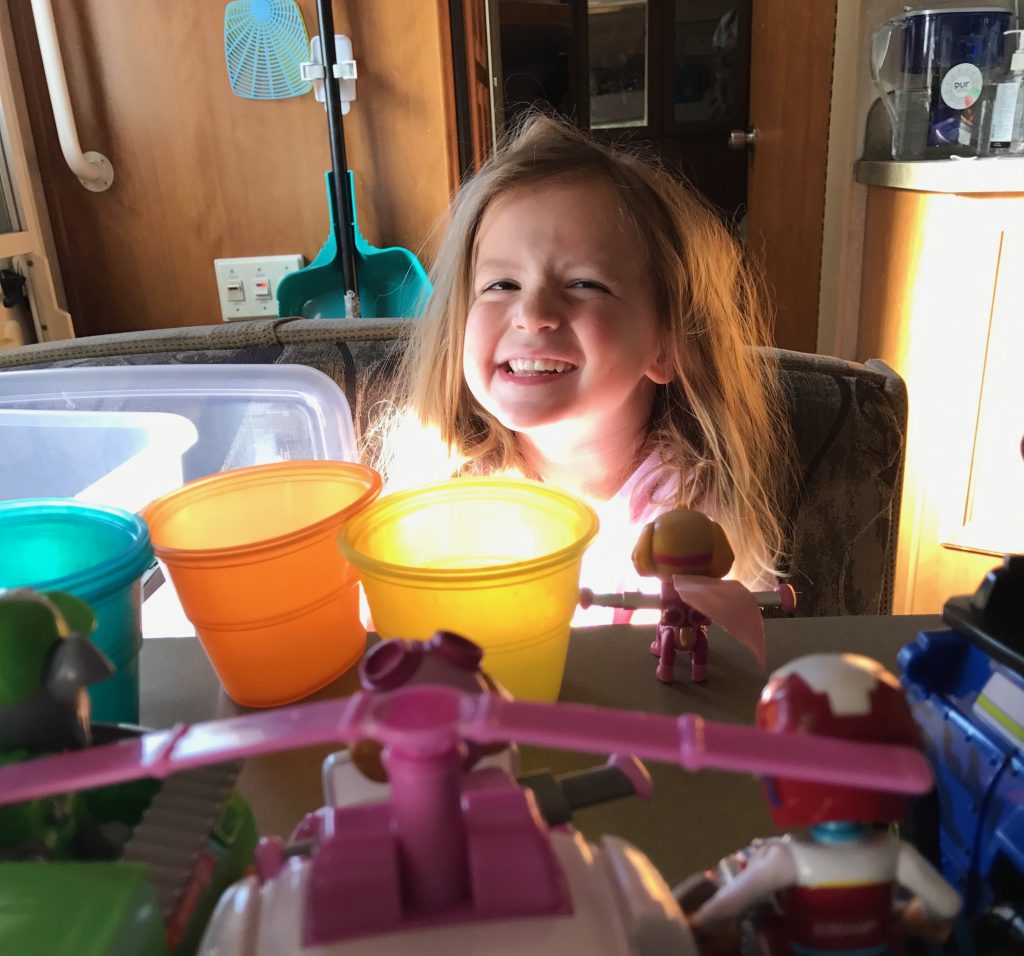 on our last day (which was actually wednesday, because we cut the trip short to get a few days in albuquerque), i took anna to a salon to get her hair dyed. we had talked about it for a long time, but it was finally time to make it a reality…
before. excited girl.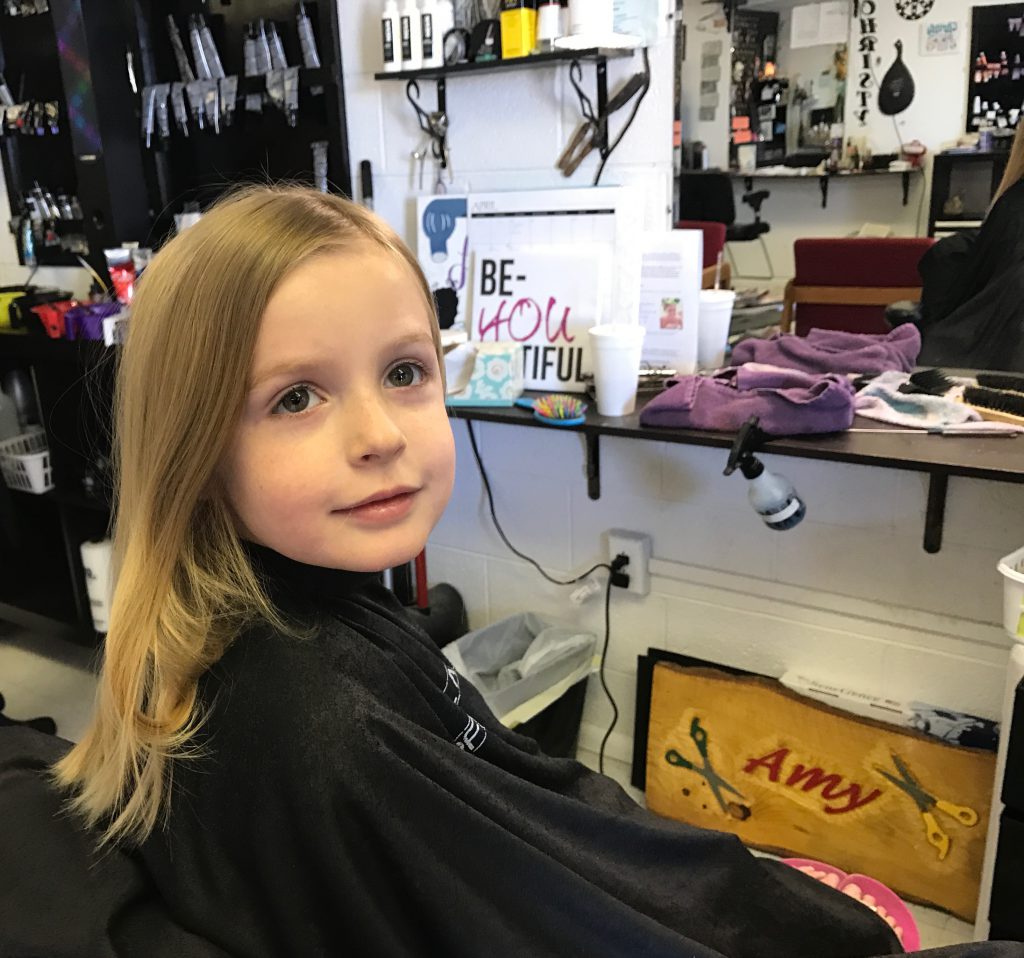 it was time consuming.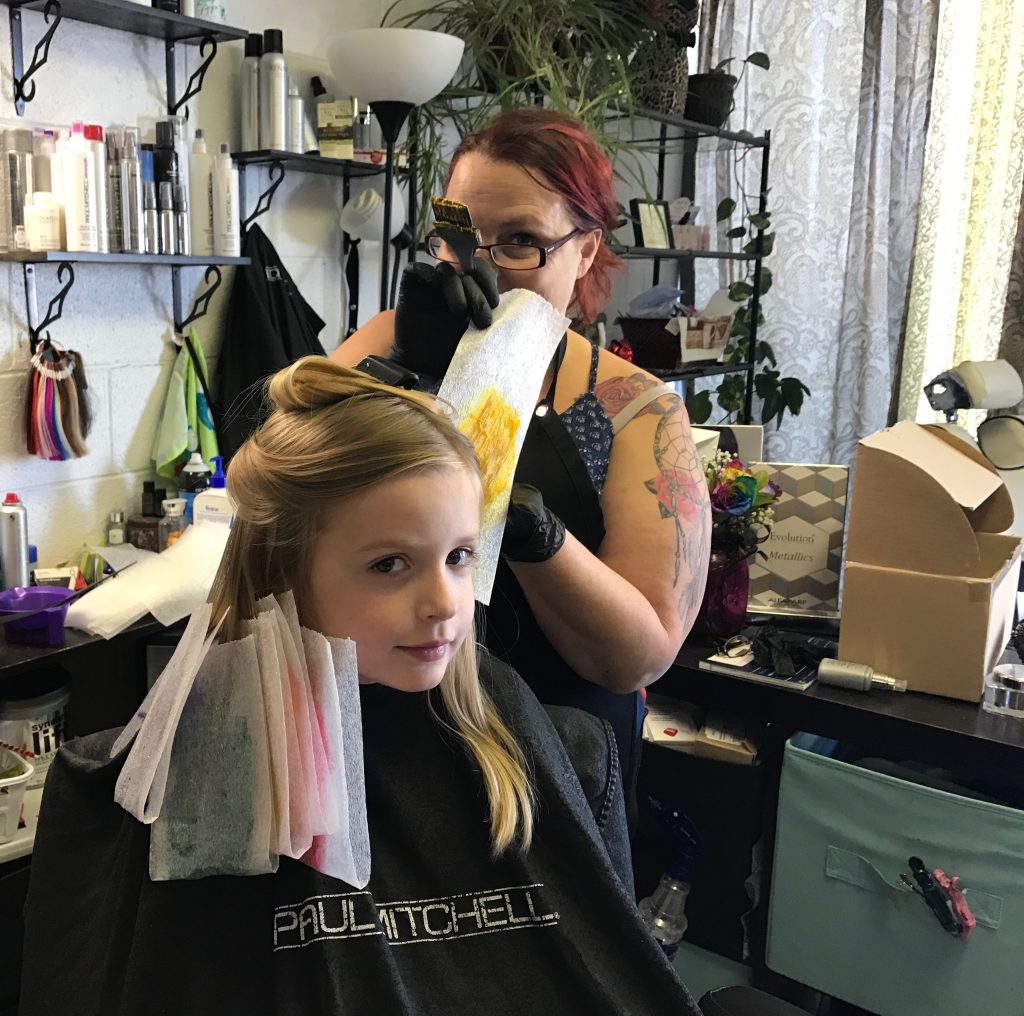 but she sat still. it's a small price to pay for beauty.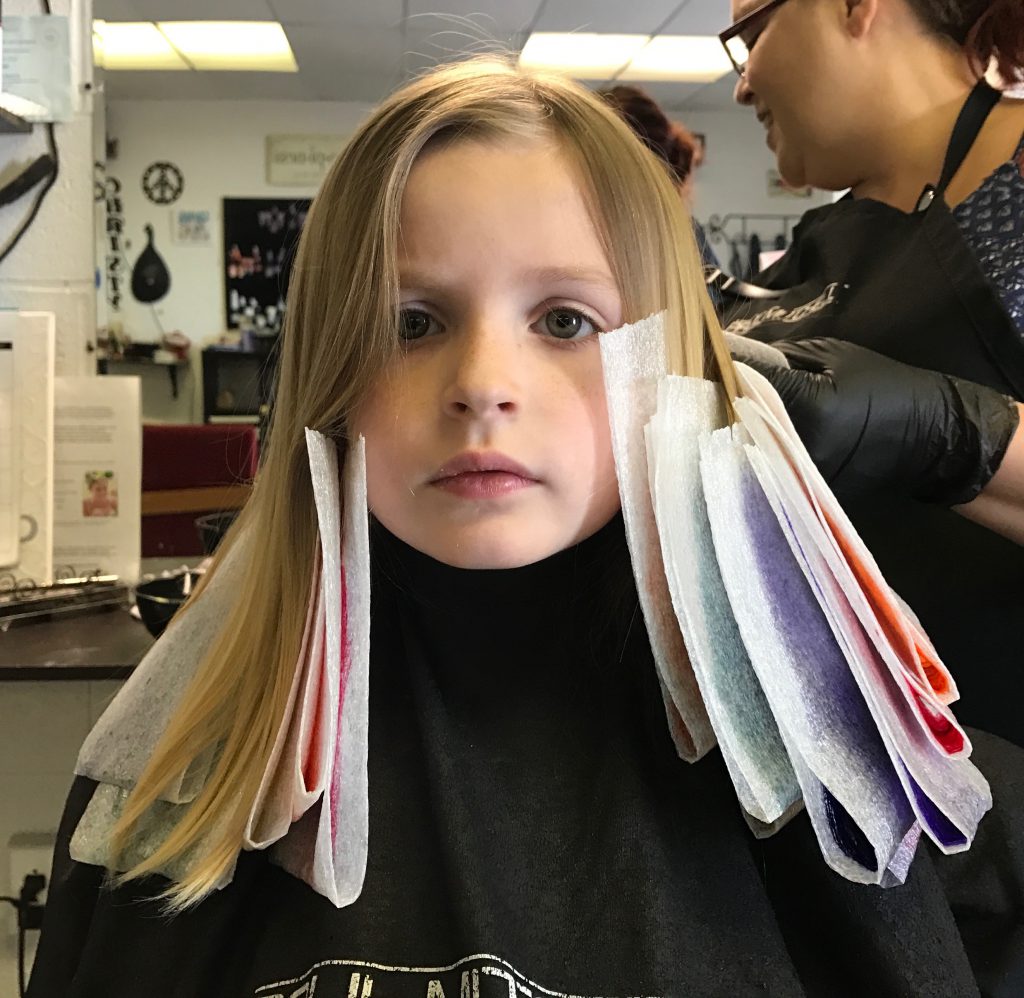 all the colors…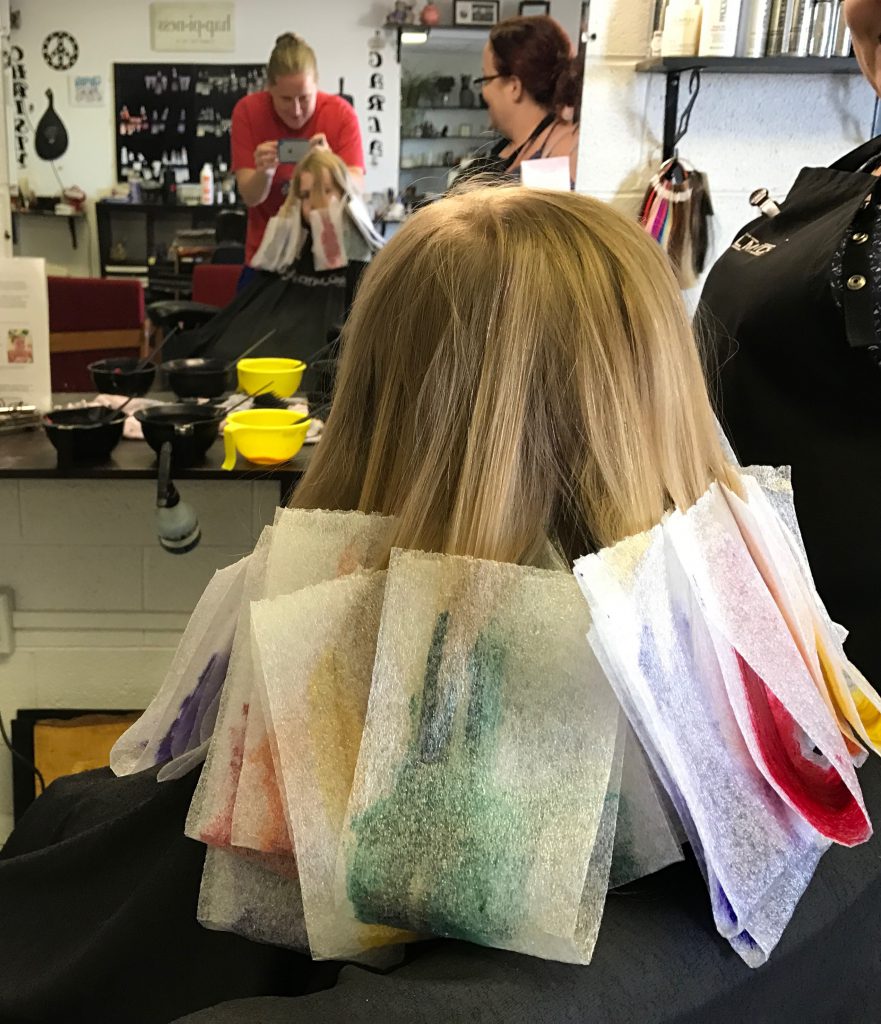 after the hair rinse. waiting for the big reveal.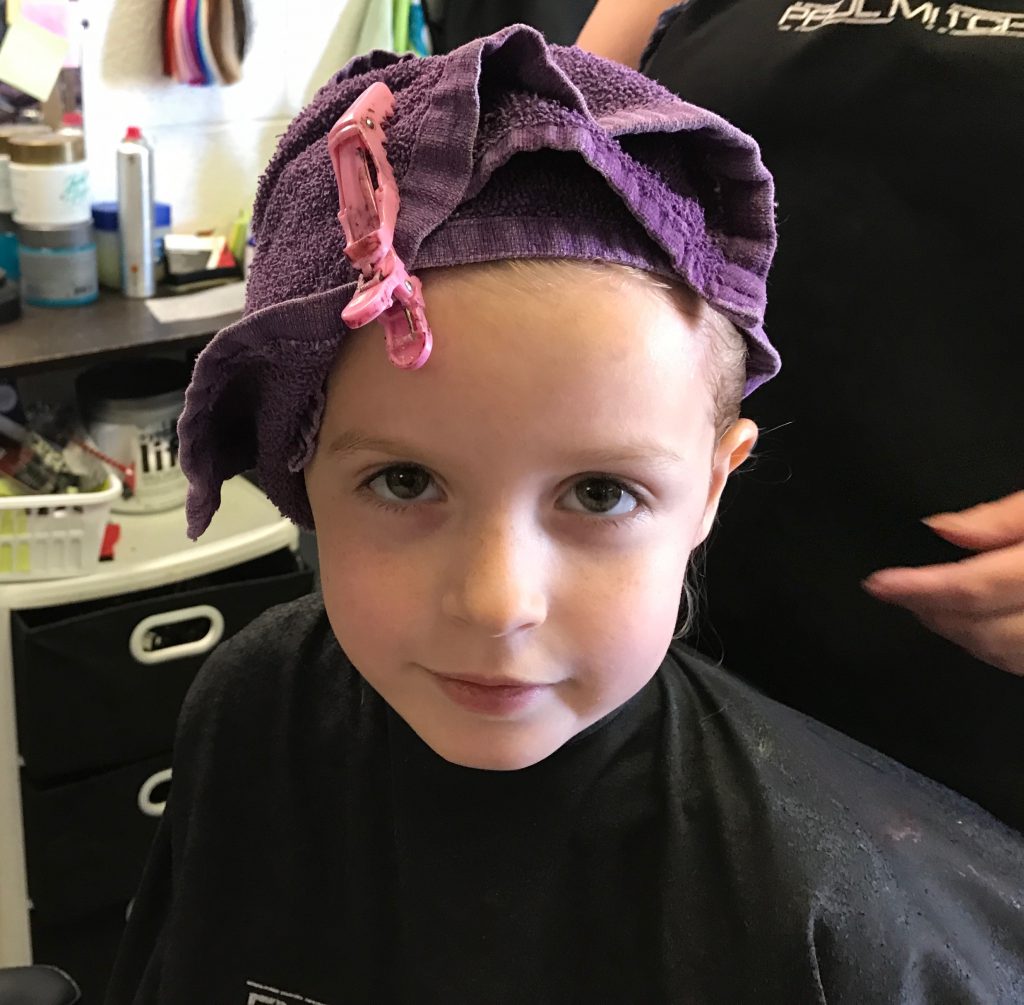 the final product. she loved it!!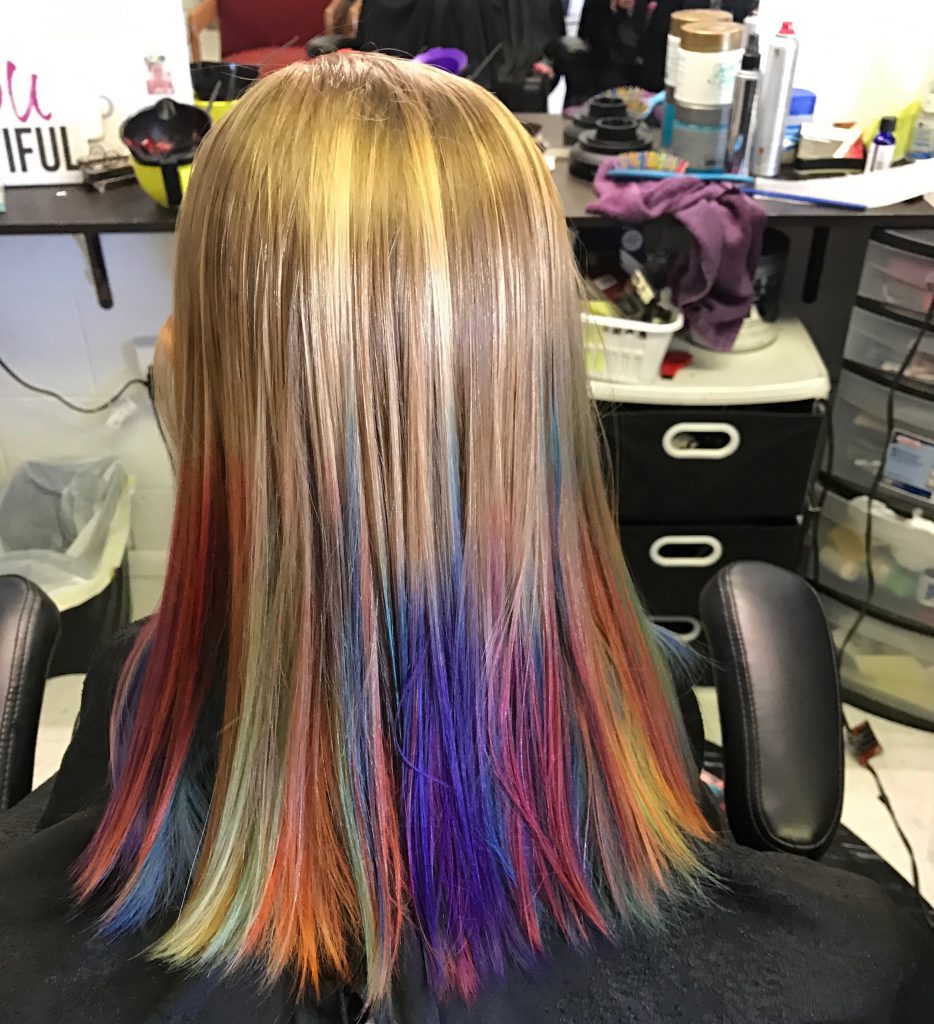 of course, i had to get a better pic, in the sun, for instagram…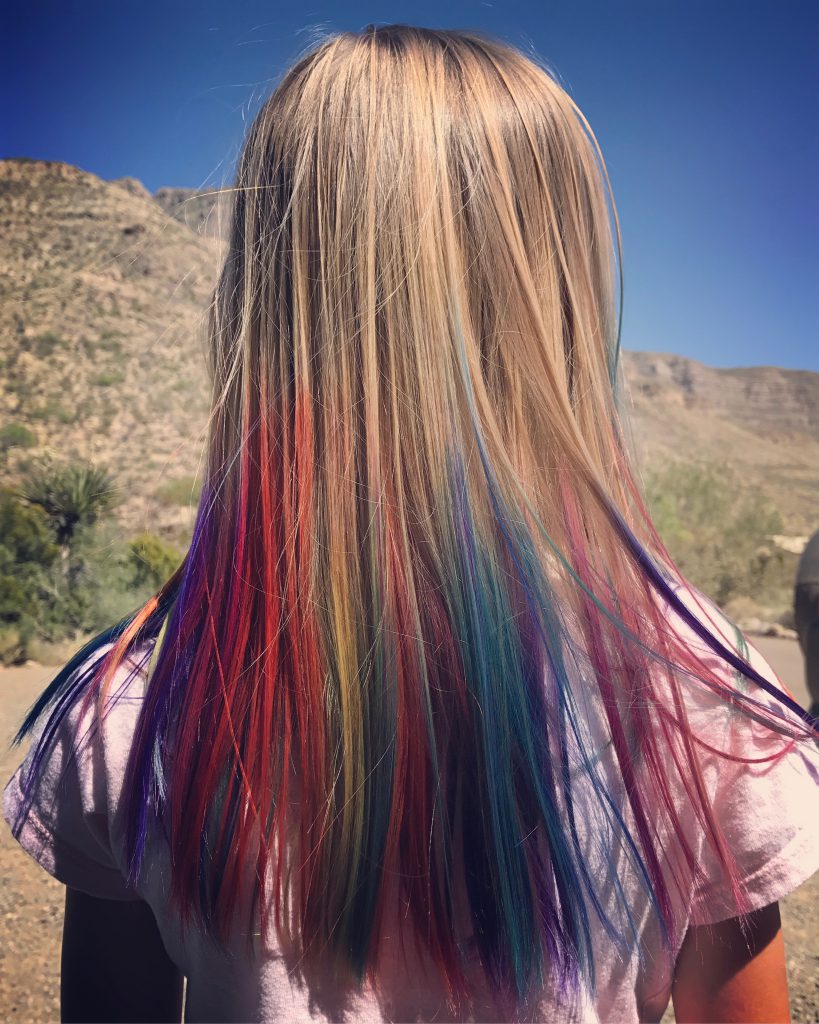 anyhoooooo… like i said, we cut the stay short.
on thursday, the kids and i went off to do some exploring and met derek in albuquerque. details on the way.