yesterday (saturday), we took a family excursion to three rivers petroglyph site, about an hour north of our campsite. so, naturally, on the way, we stopped for a ginormous breakfast.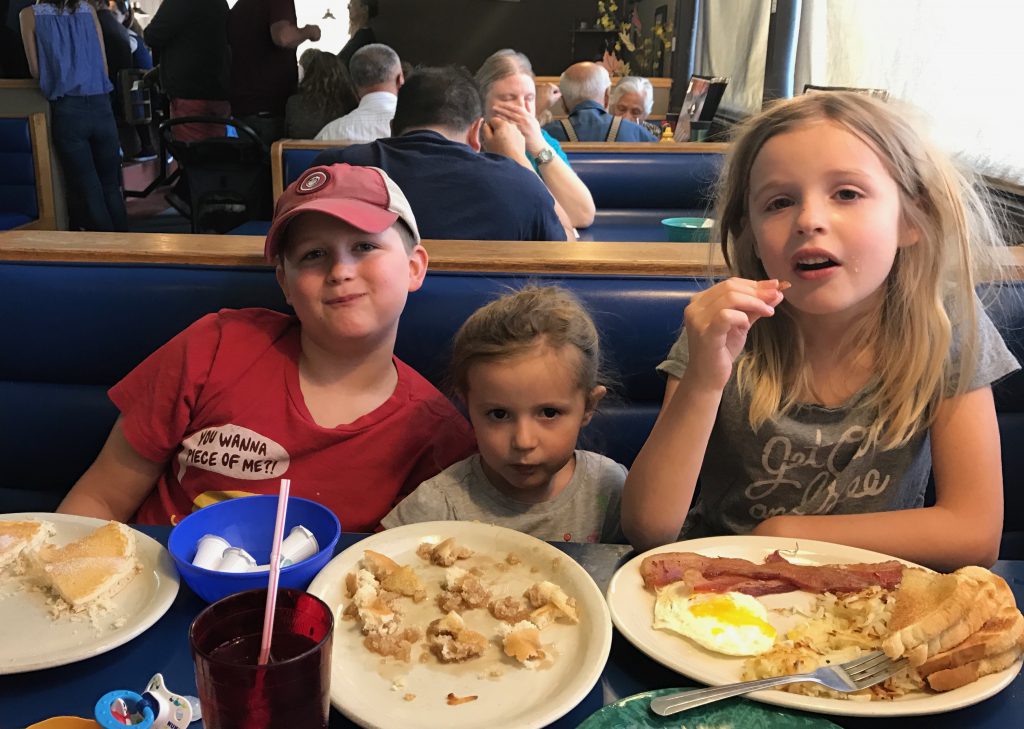 and then we were off for adventures. three rivers petroglyphs is on BLM (bureau of land management) land. it contains over 21,000 petroglyphs (carved rock art) believed to be from the jorvada mogollan people who lived in the area between 1000 and 1400 AD. (before we got here. *wink*).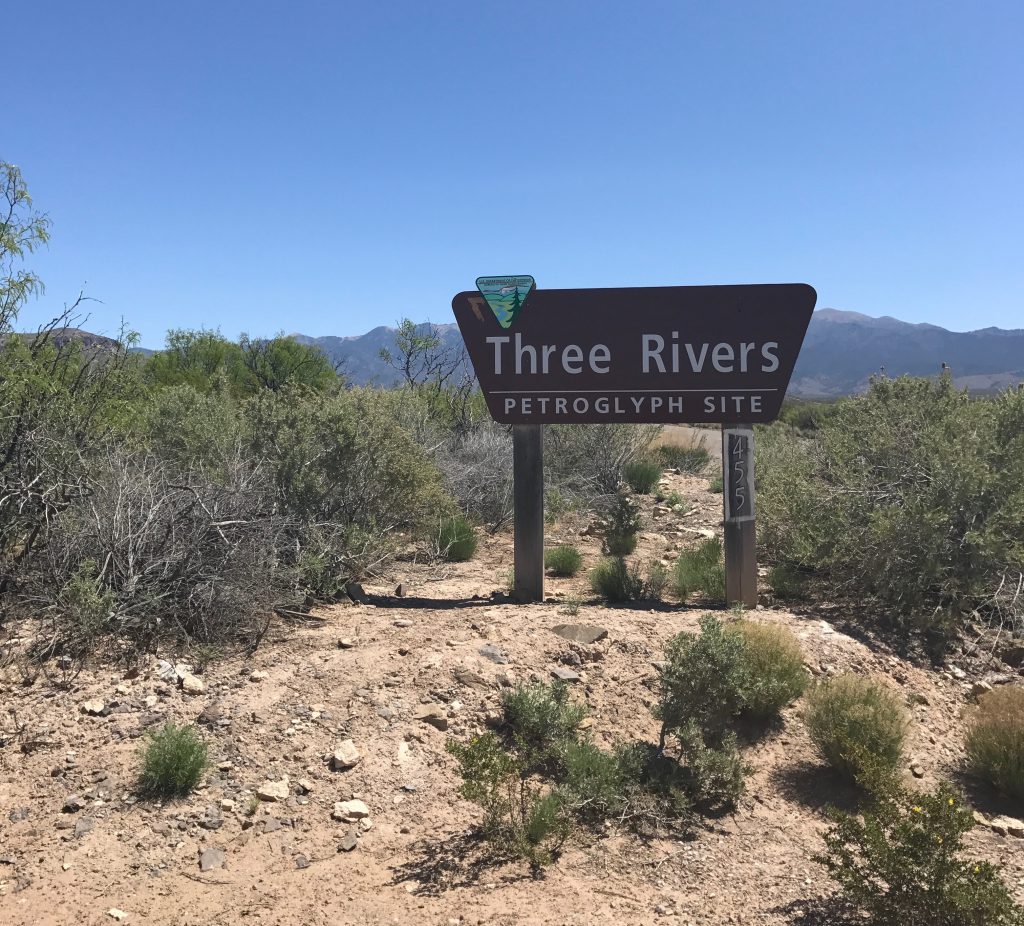 the hike was about a mile and pretty easy, but there were maybe rattlesnakes.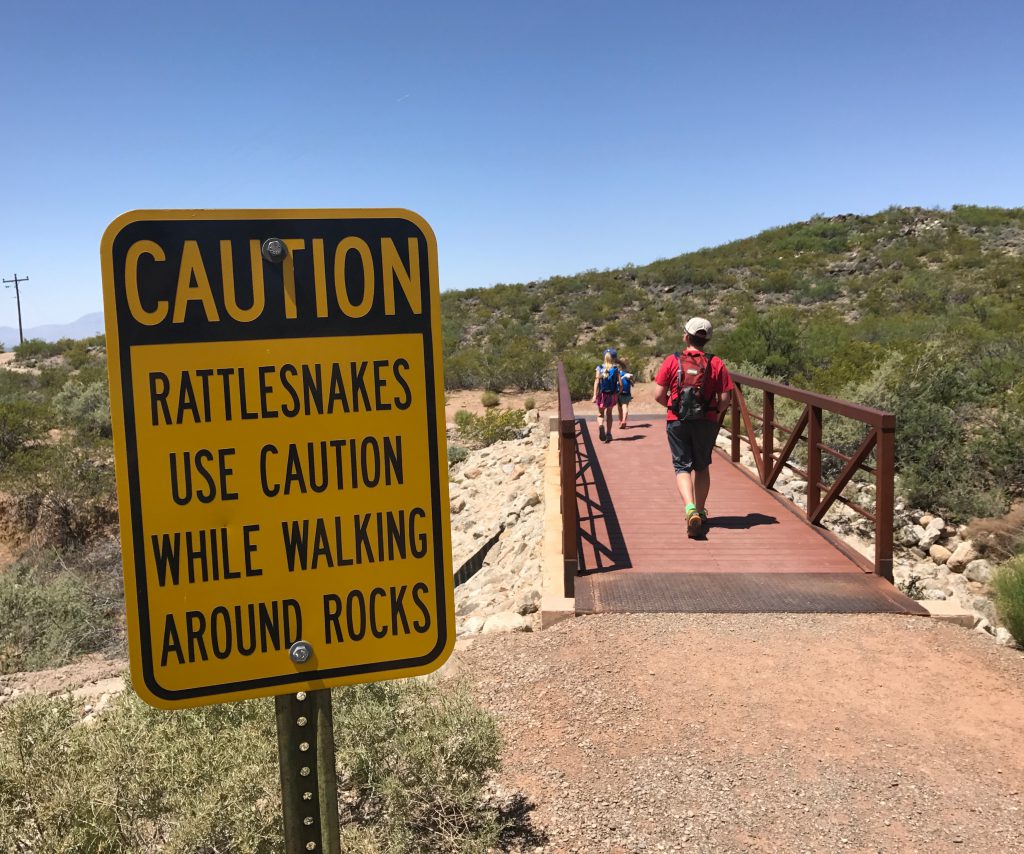 my view of the crew.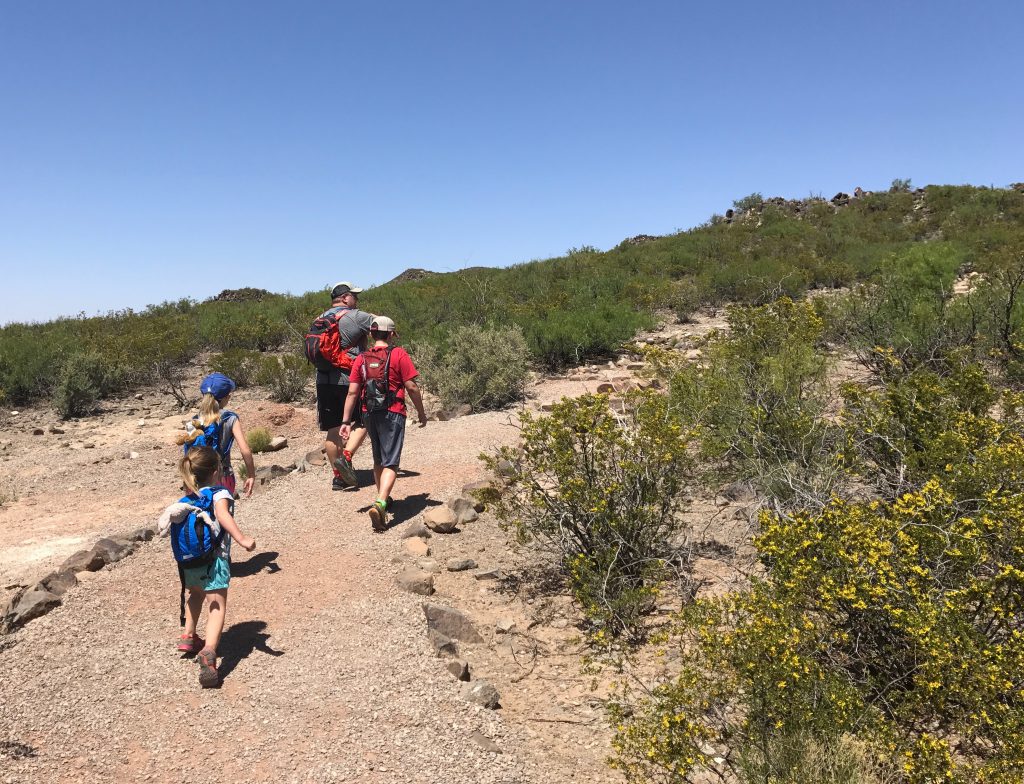 we had a little map that showed some examples of common rock art themes, so the kids were on a quest to find all of them.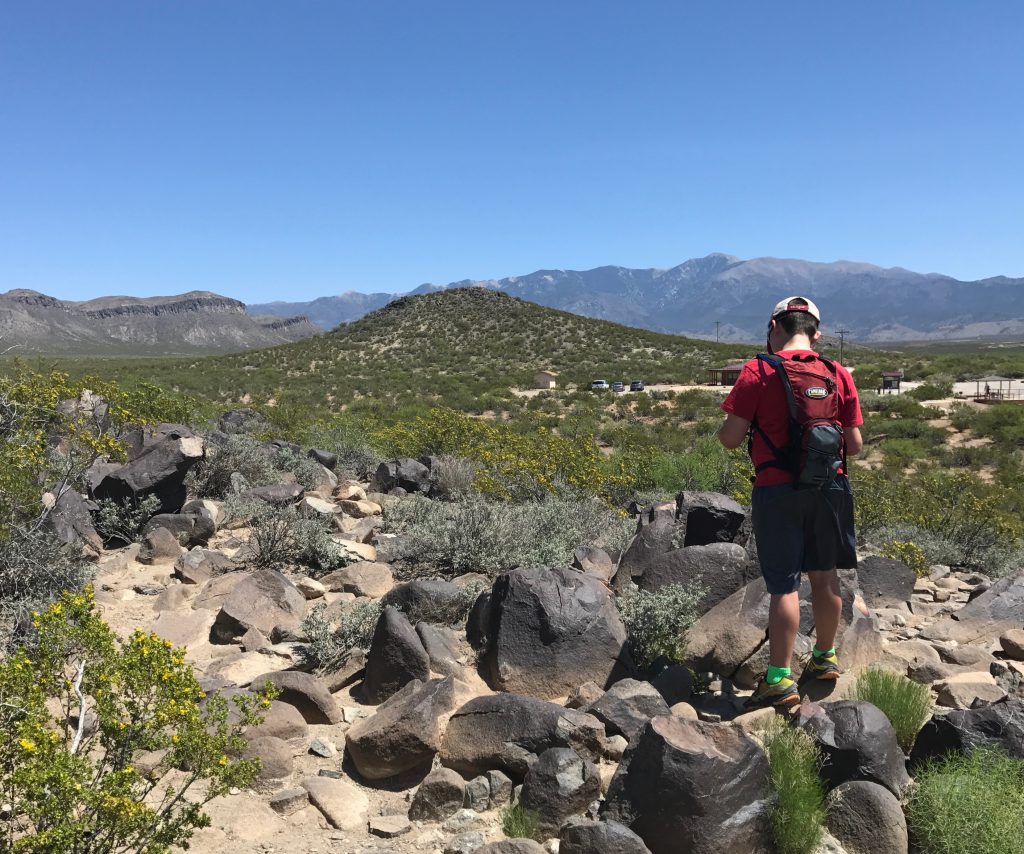 hazel just rolled along.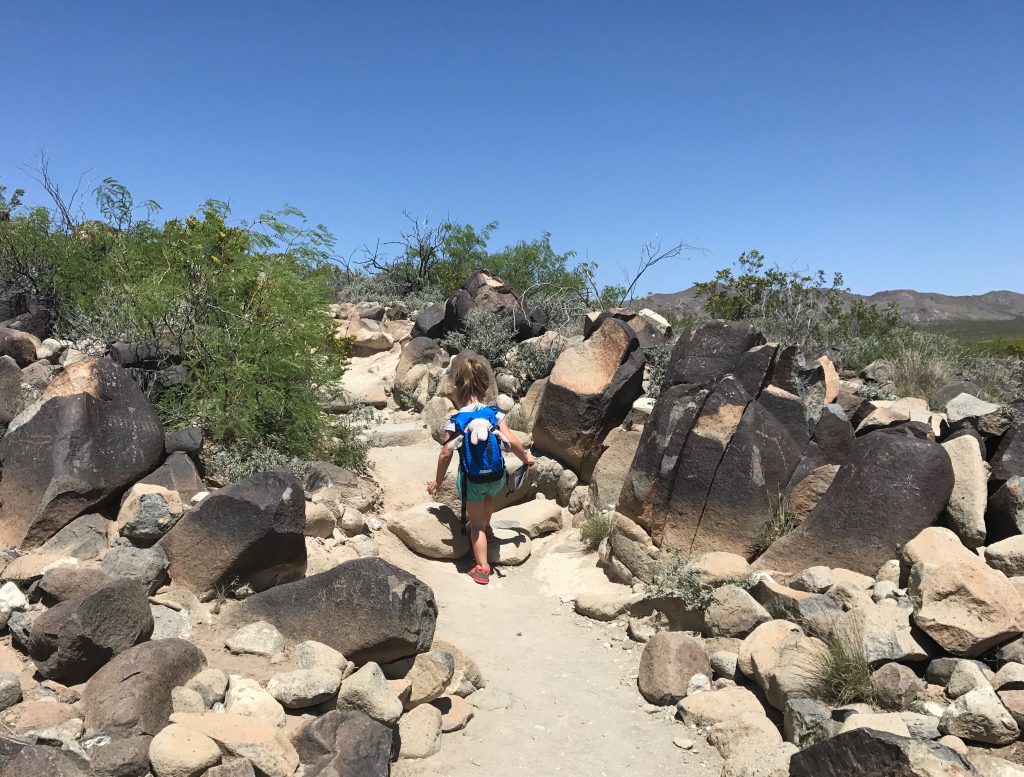 cute petroglyph searcher.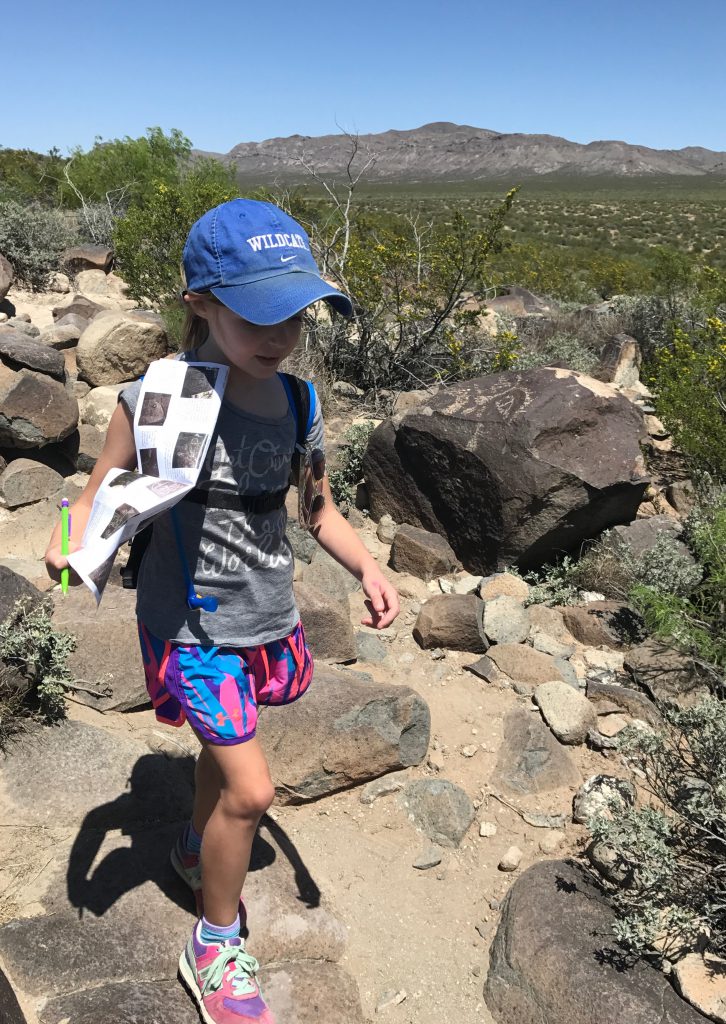 an added bonus was that the rocks were fun to climb and scramble on.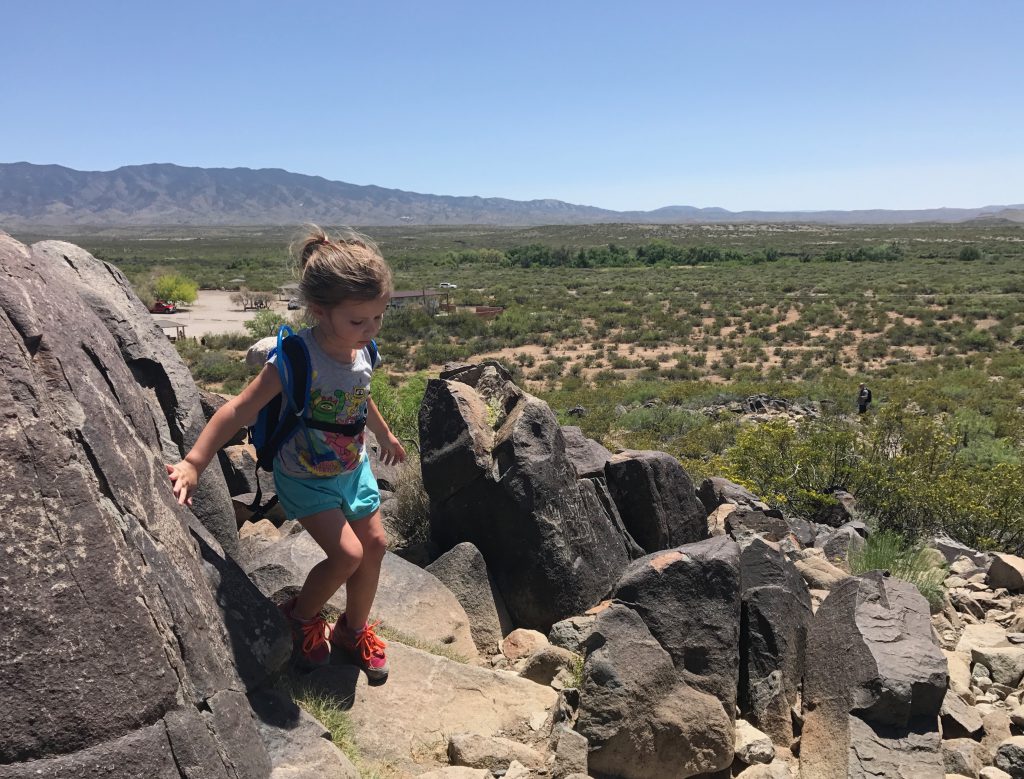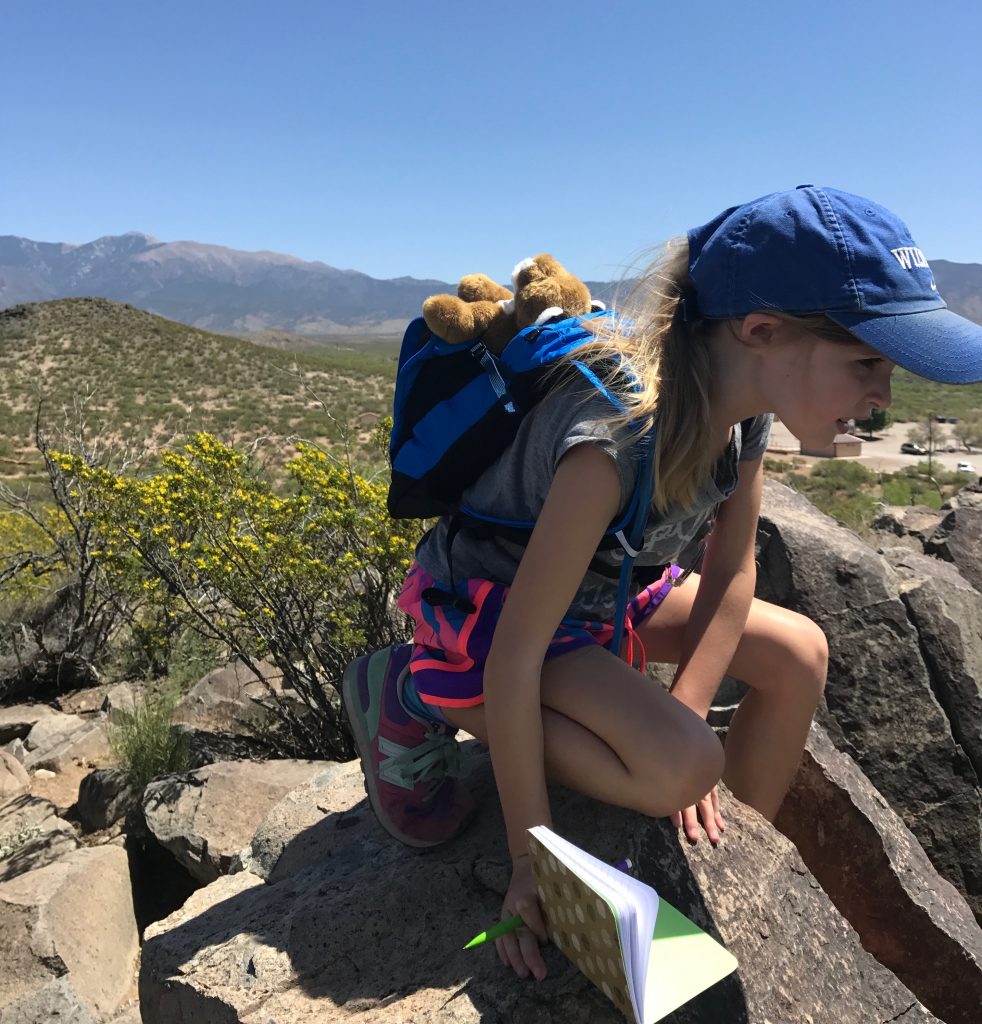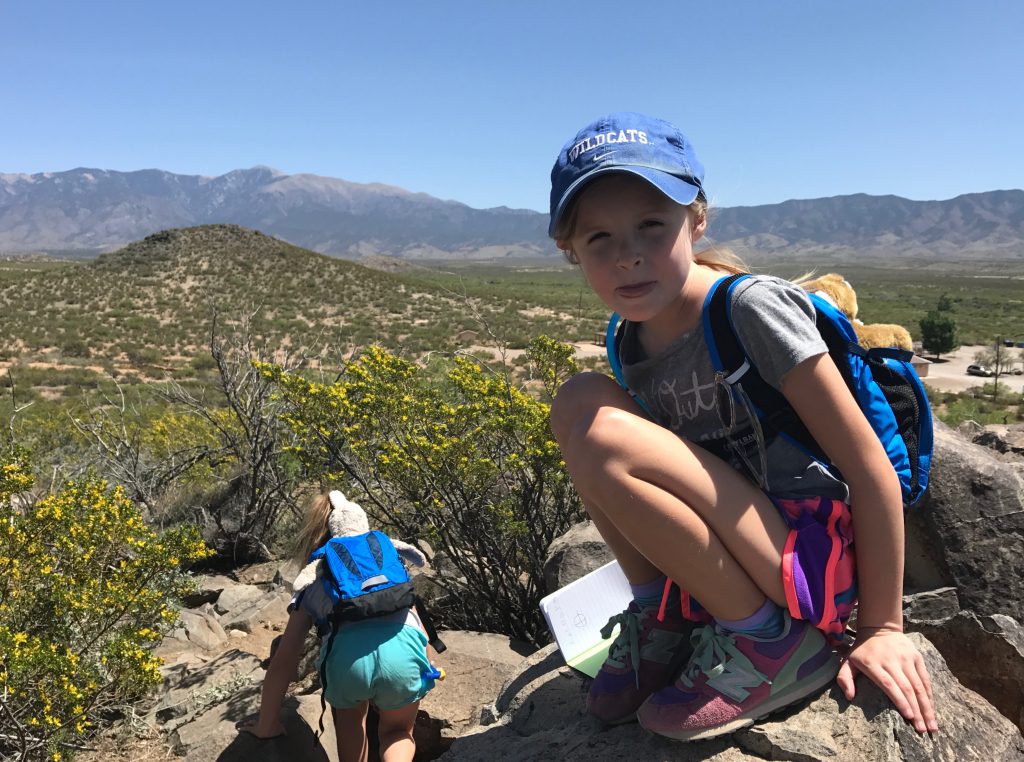 my view most of the way was the backside of various family members.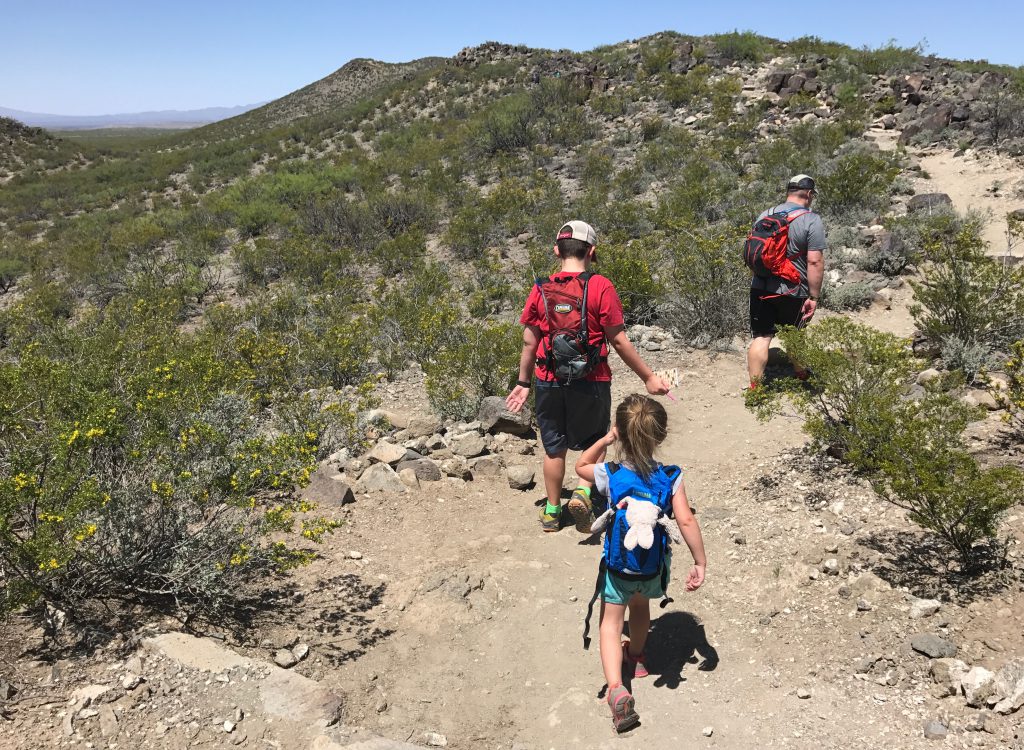 the views of the mountains on both sides of us were pretty awesome too.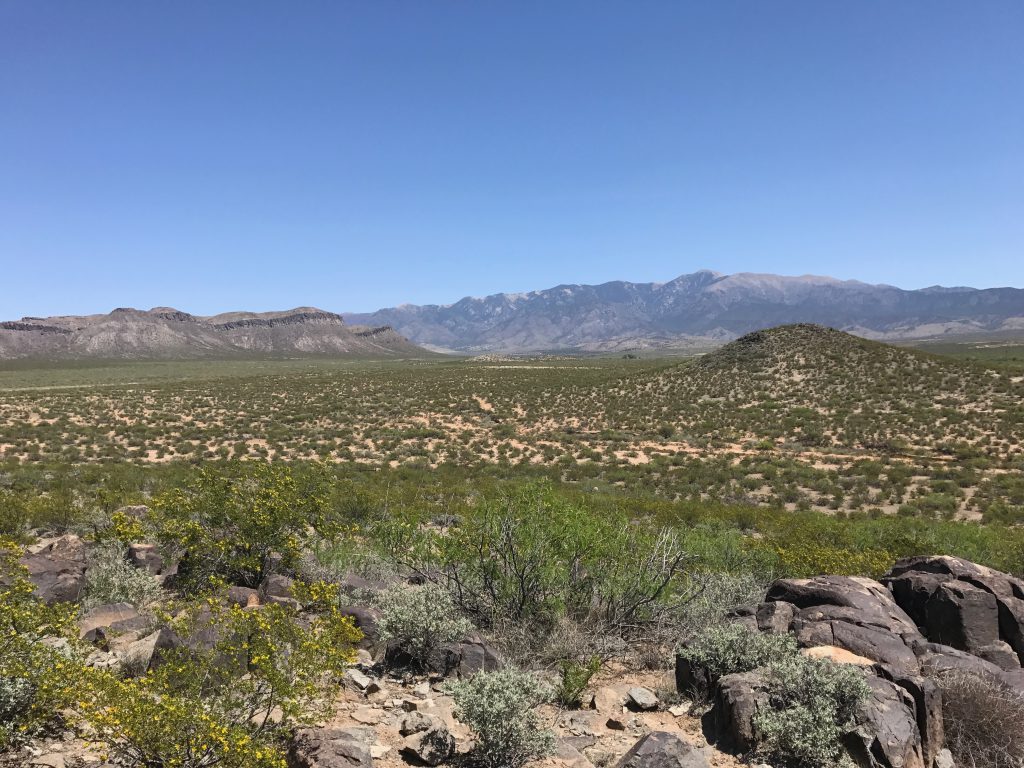 the petroglyphs were everywhere. it was crazy. the big kids were even drawing some of their faves in tiny notebooks.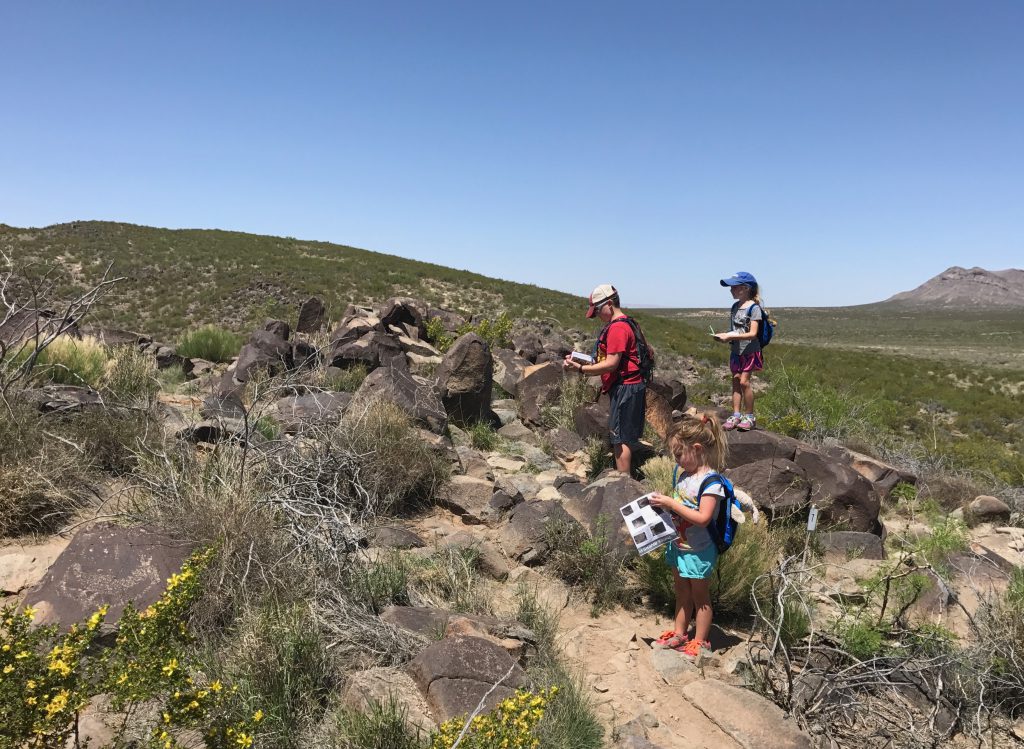 hazel was determined to find all of the examples in the pamphlet.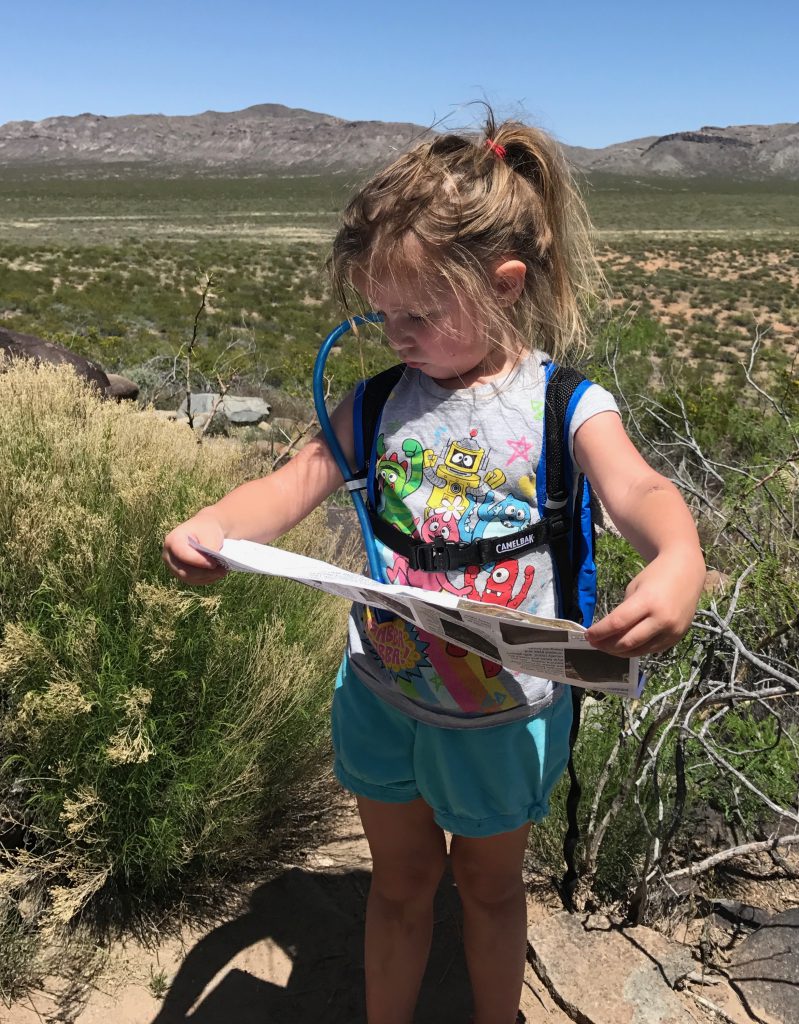 word is, this is the most photographed petroglyph in the park. a big horned sheep variation.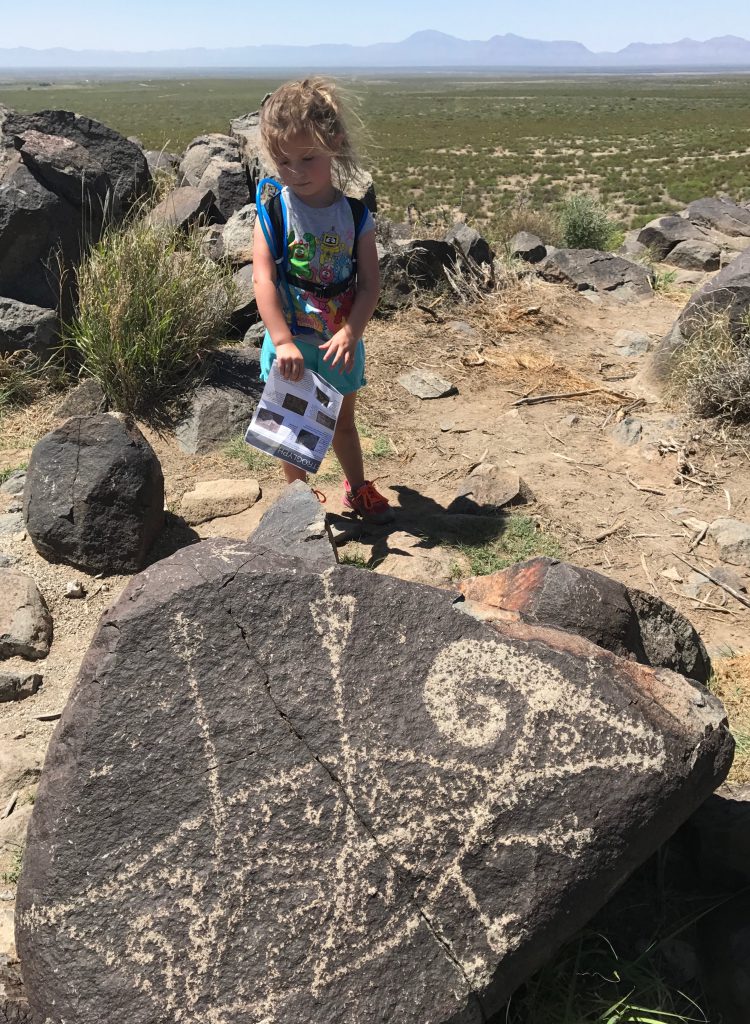 dad and ike. drawing and evaluating.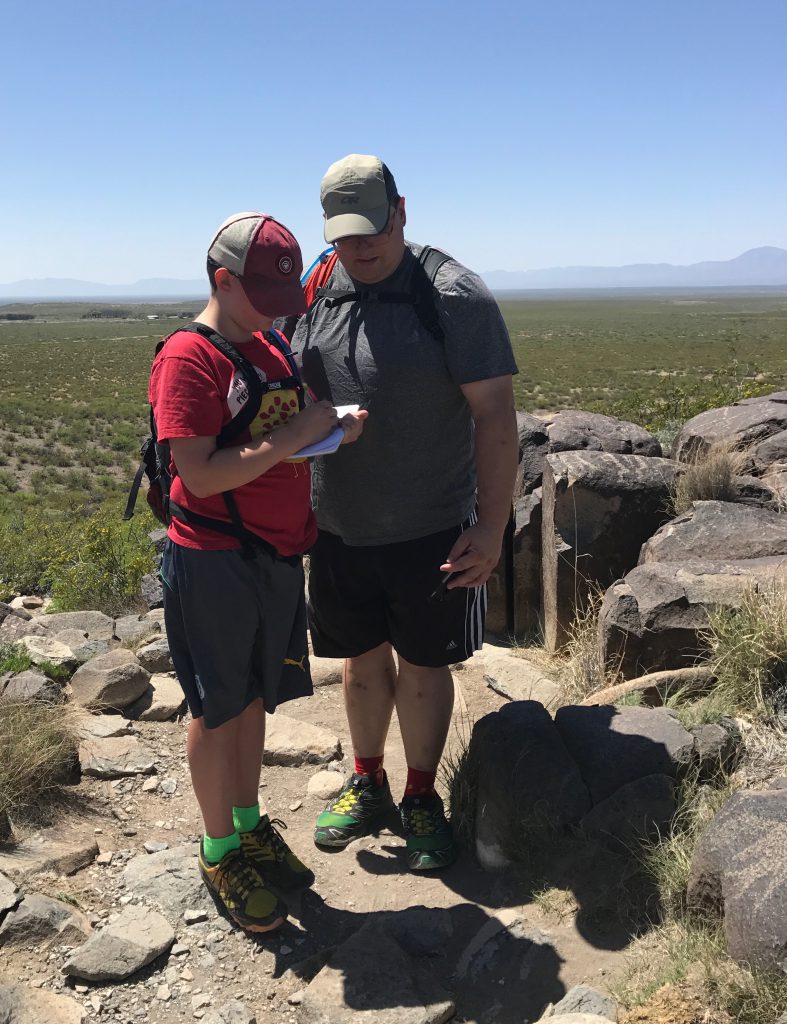 at the end, there was a nice little shaded sitting area, so we took a little break before heading back down.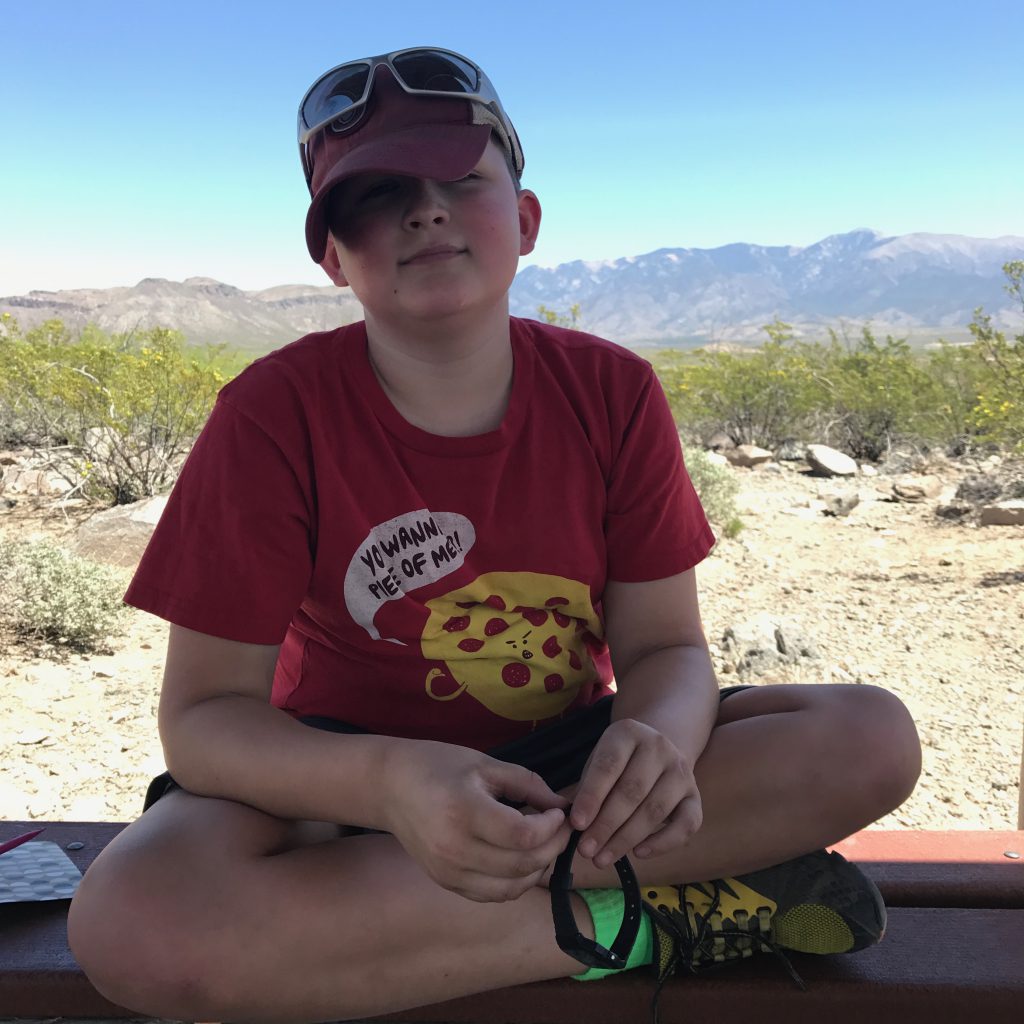 cute hiker.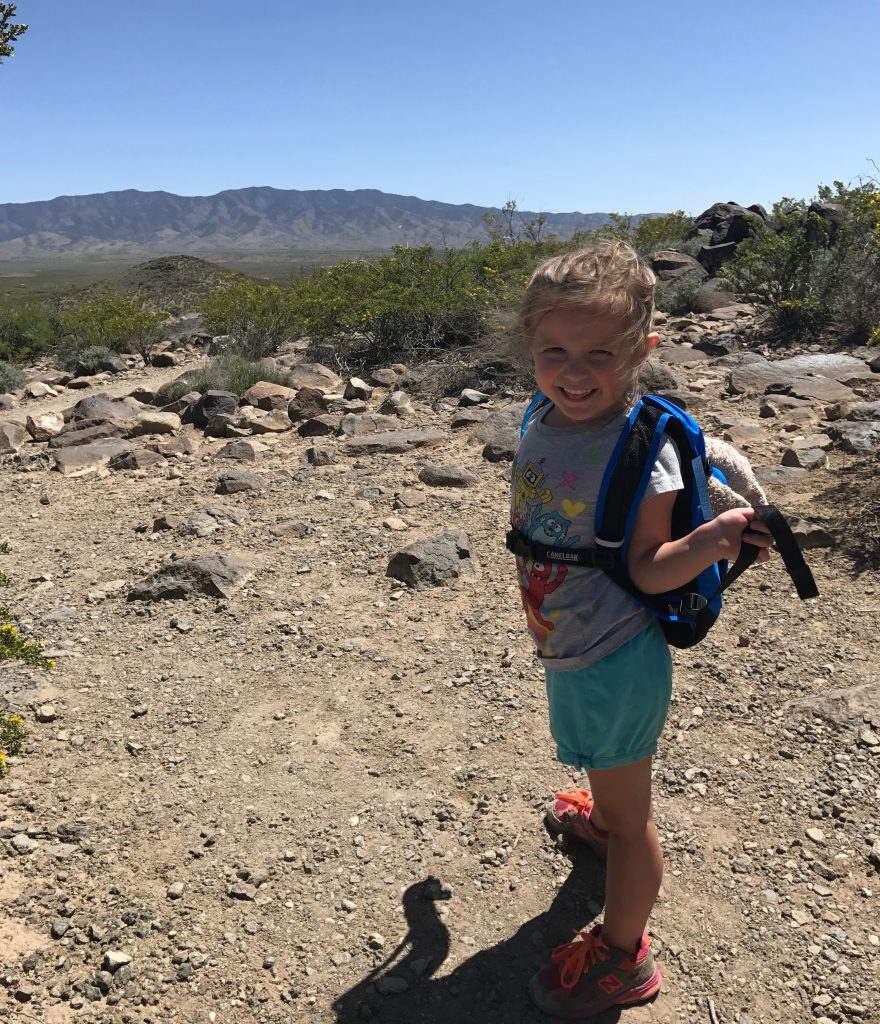 since we had already seen all of the labeled petroglyphs, we spent a lot more time climbing on the return trip.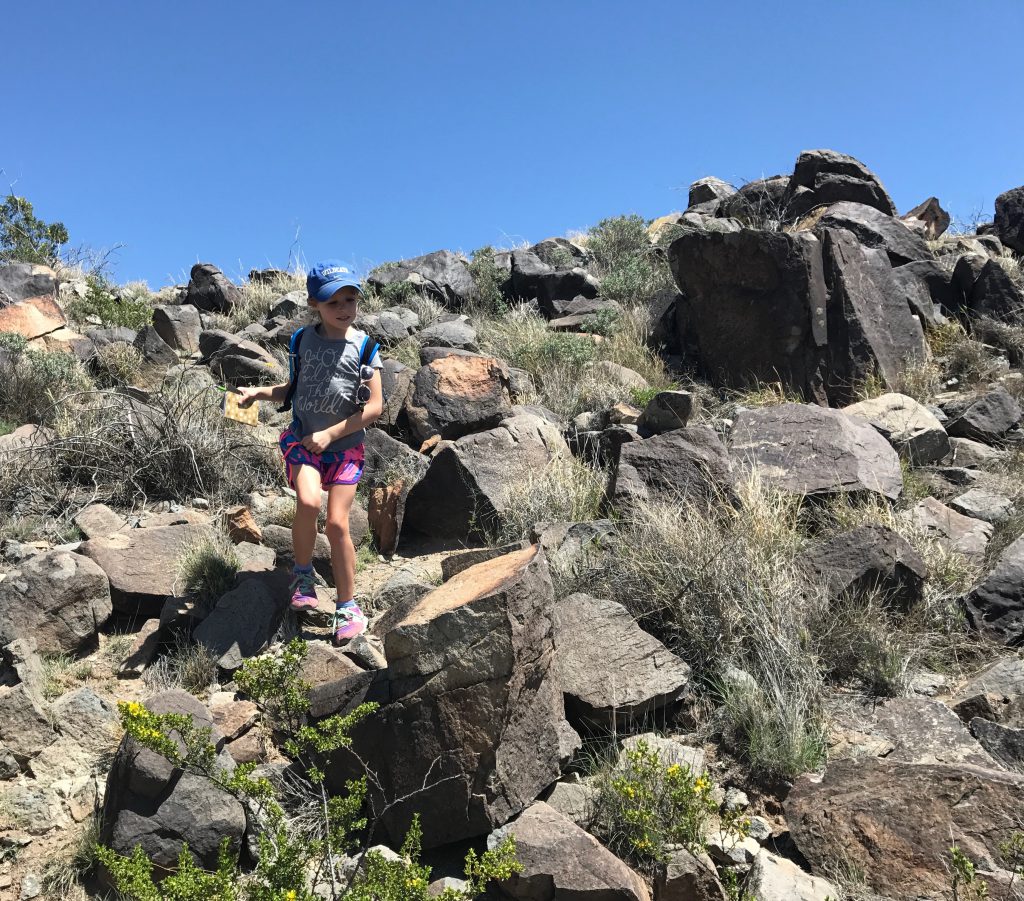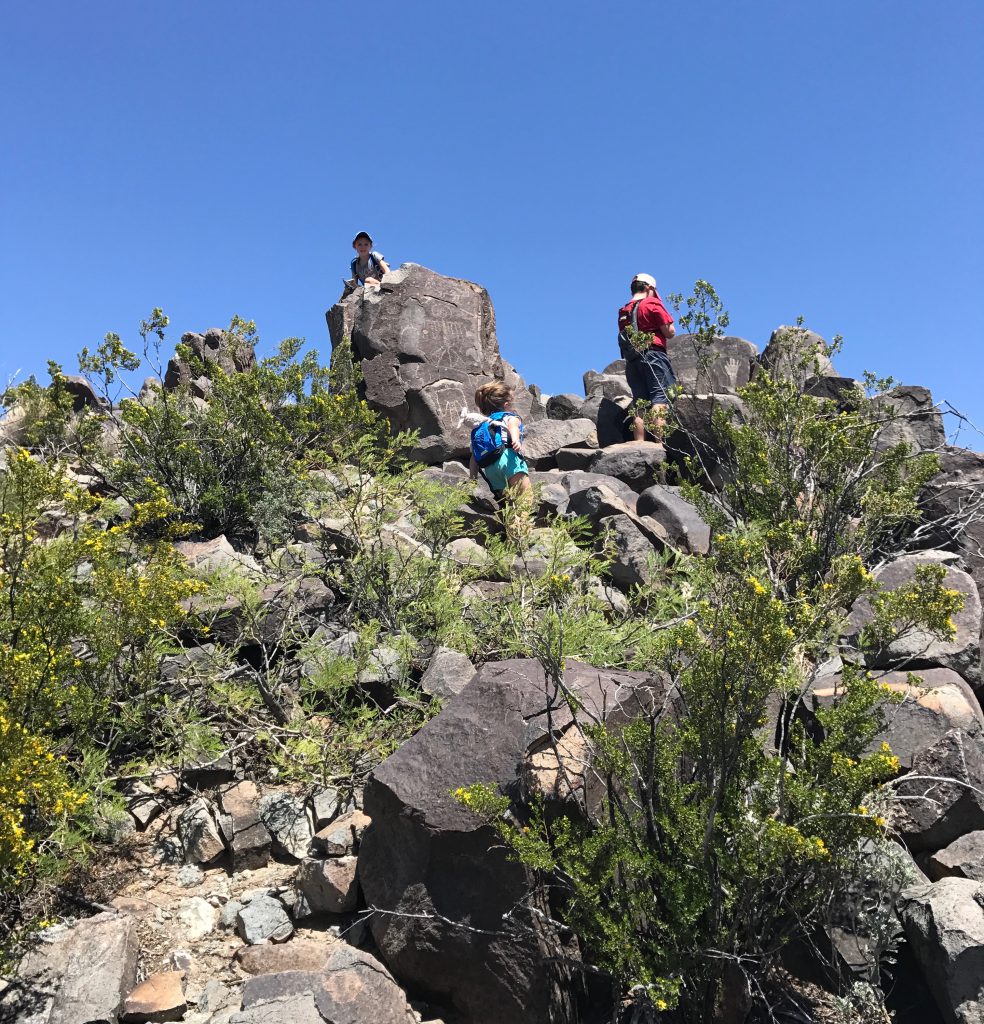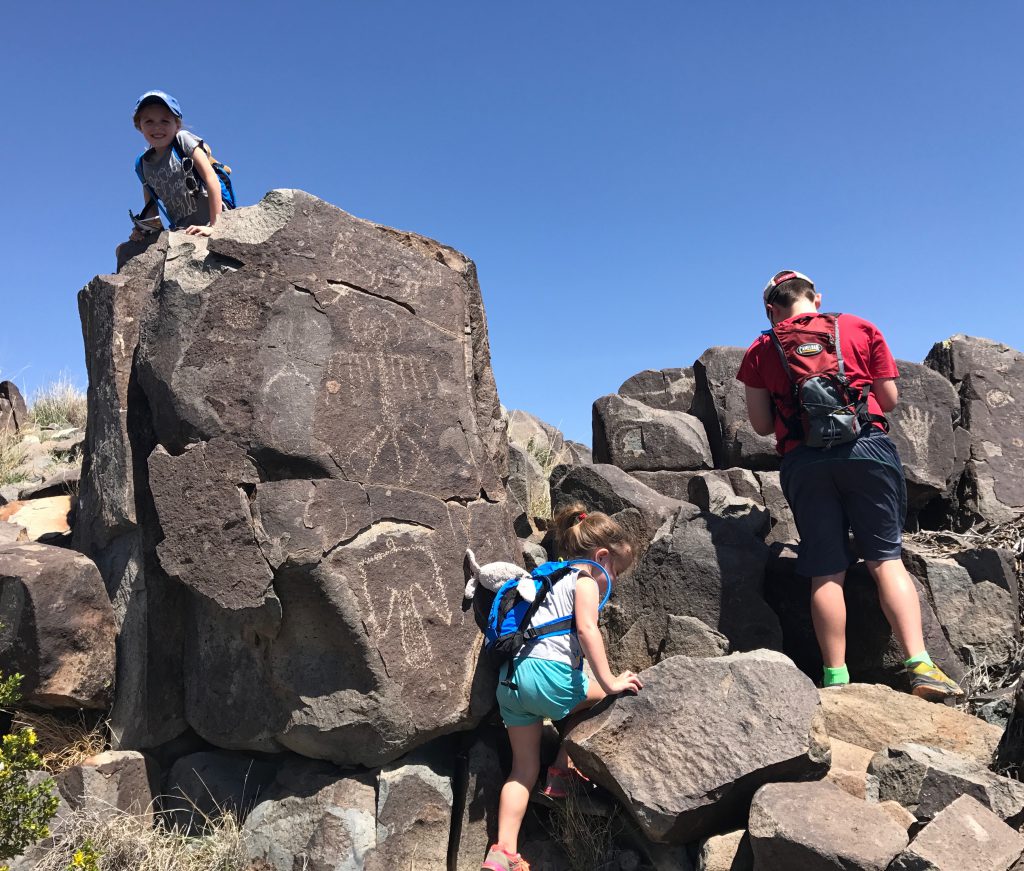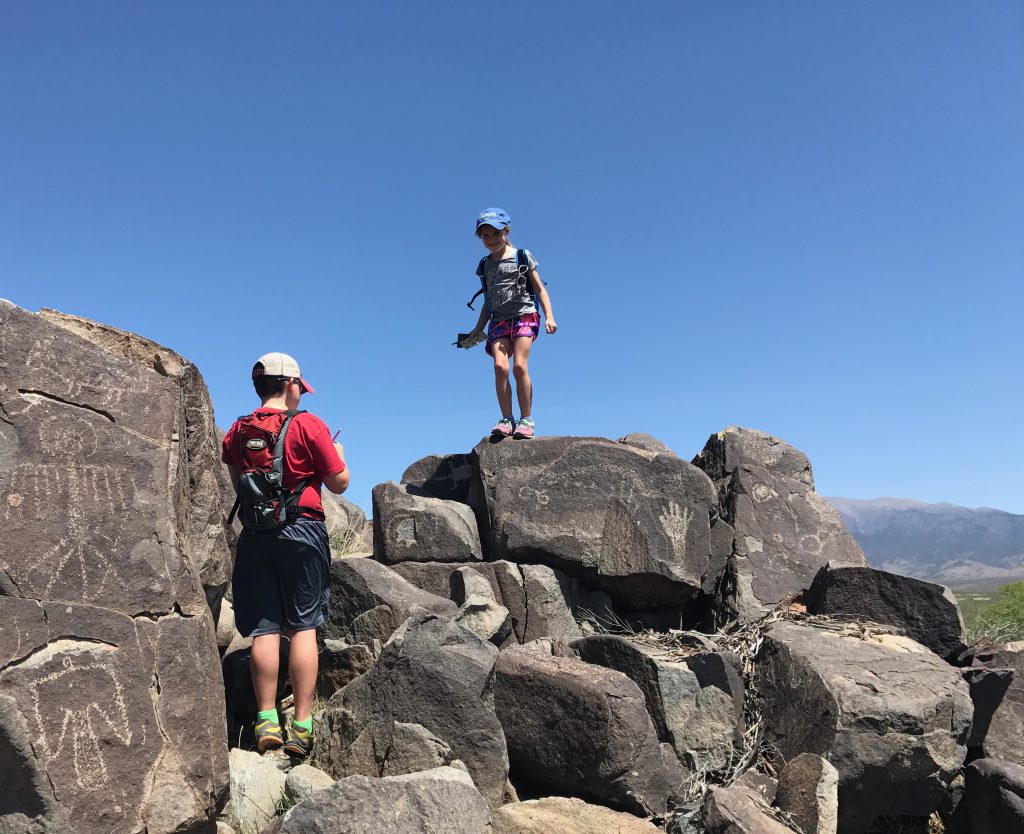 anna insists on climbing up onto every possible boulder for a photoshoot.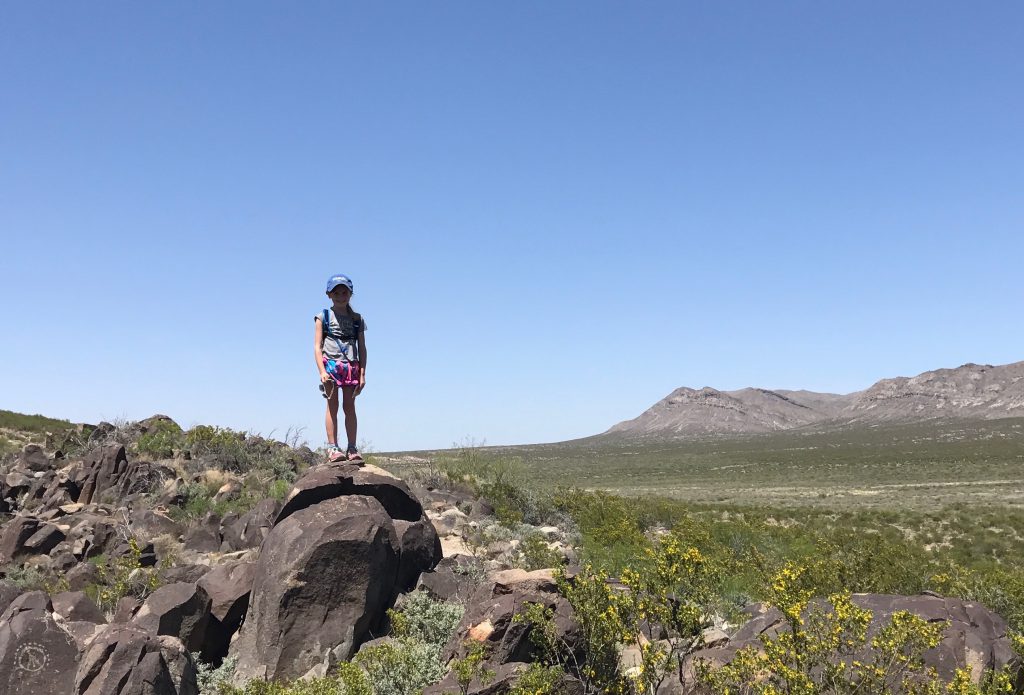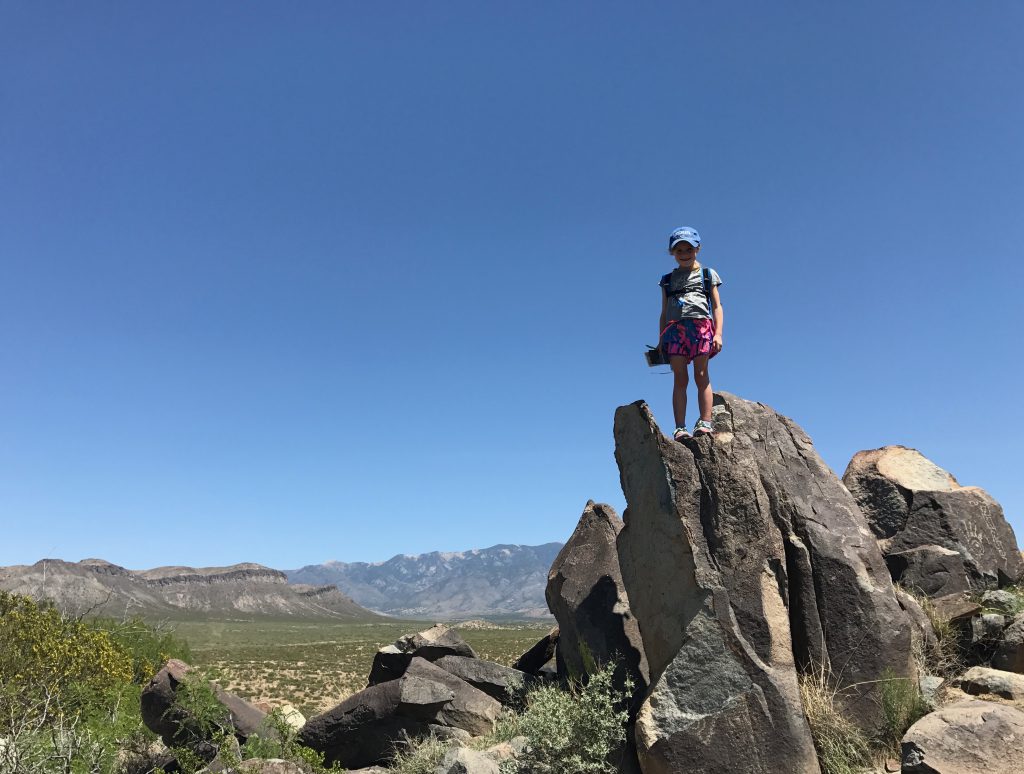 back down down down.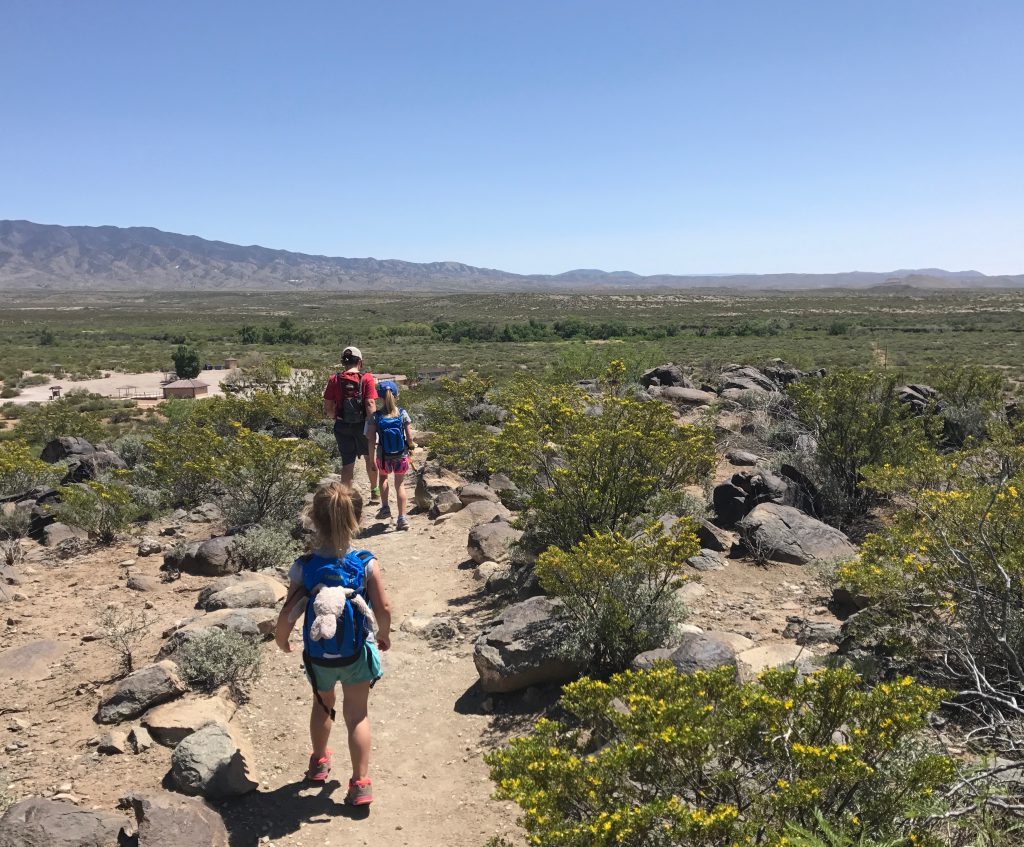 i didn't want to post like 20 pictures of all the petroglyphs, so here's a handy dandy collage of some of the faves.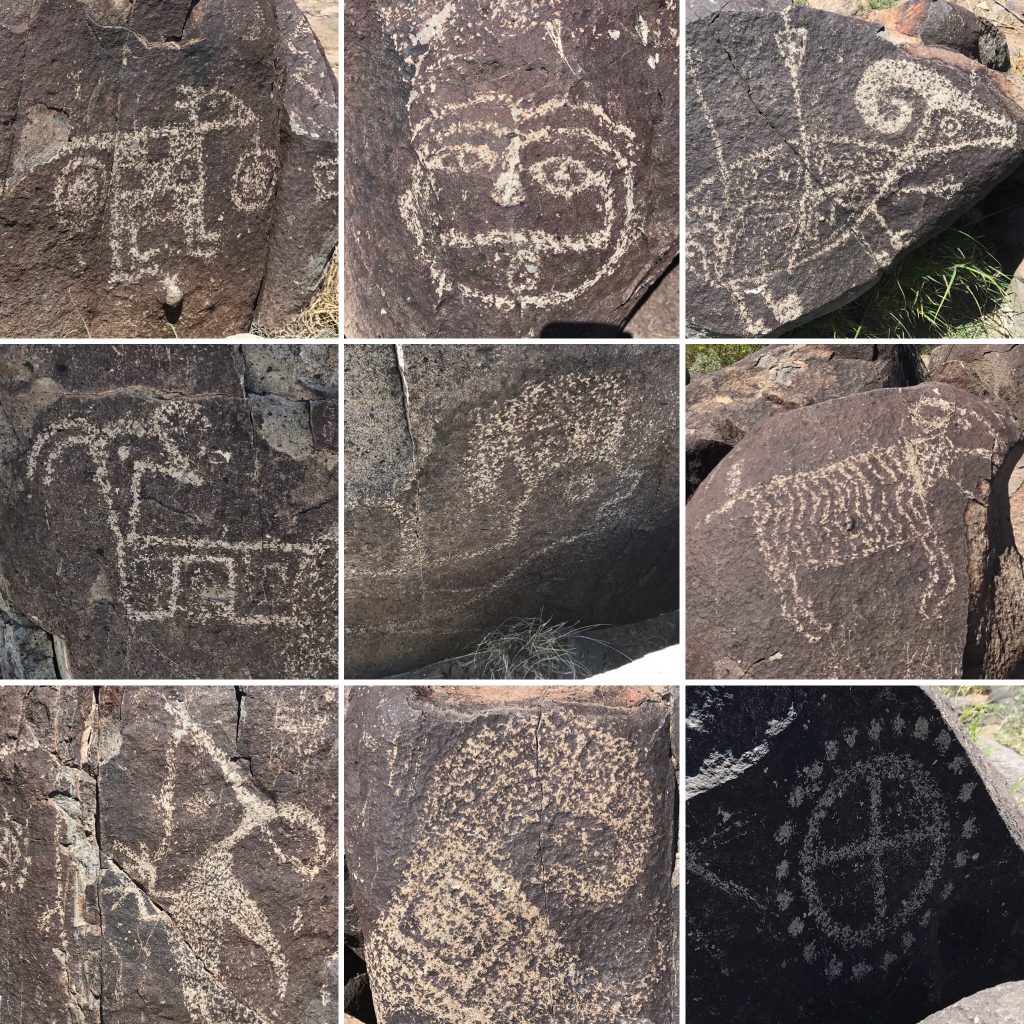 on our way back to alamogordo, we stopped at mcginn's pistacio farm, so the kids could get some ice cream and we could shop for some flavored pistachios. hazel wet her pants in the car on the way (grumble) so she had to change into some spare clothes i had packed for anna at one point. and she was so cute in anna's giant clothes, i almost wasn't mad that she refused to go to the bathroom before we left the petroglyphs.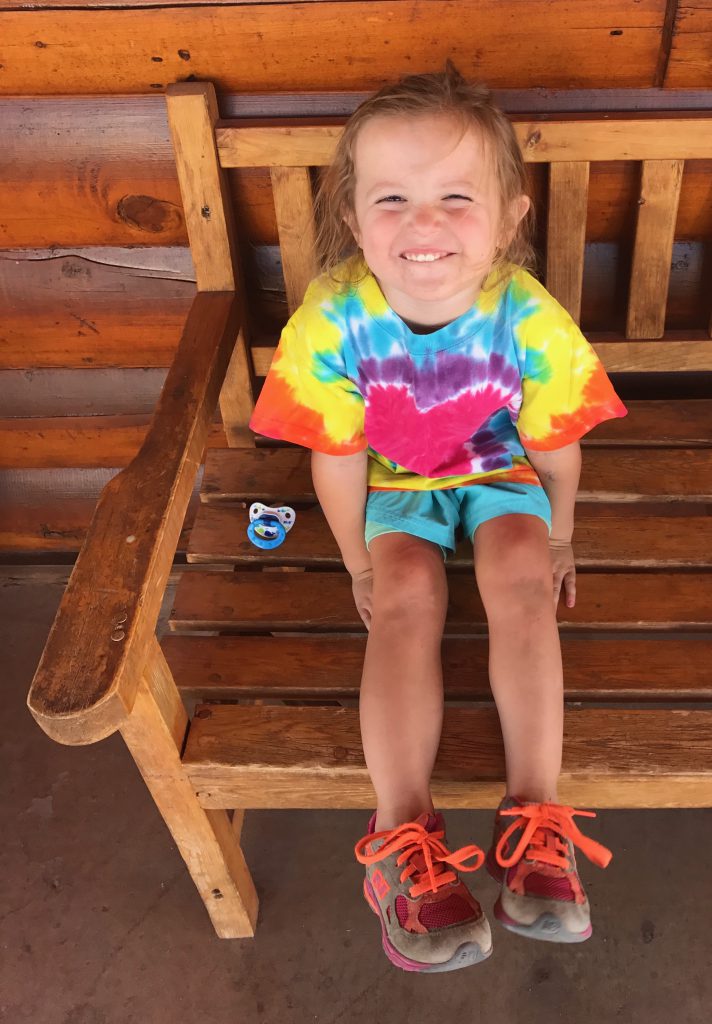 ice cream fanatics.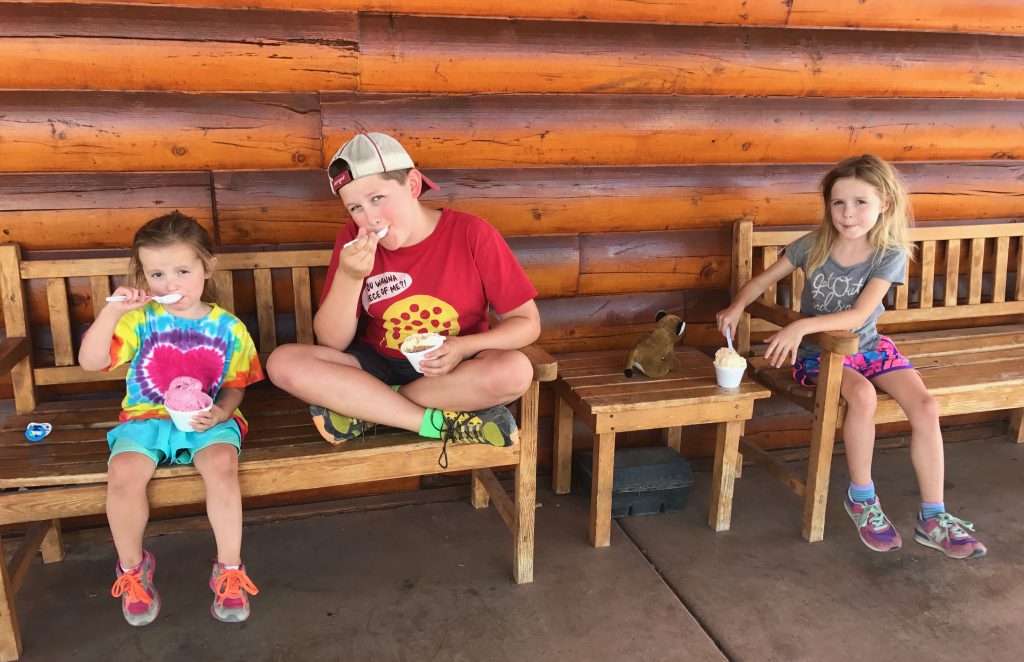 and then the main reason we stopped. to get a picture with the world's largest pistachio. obviously.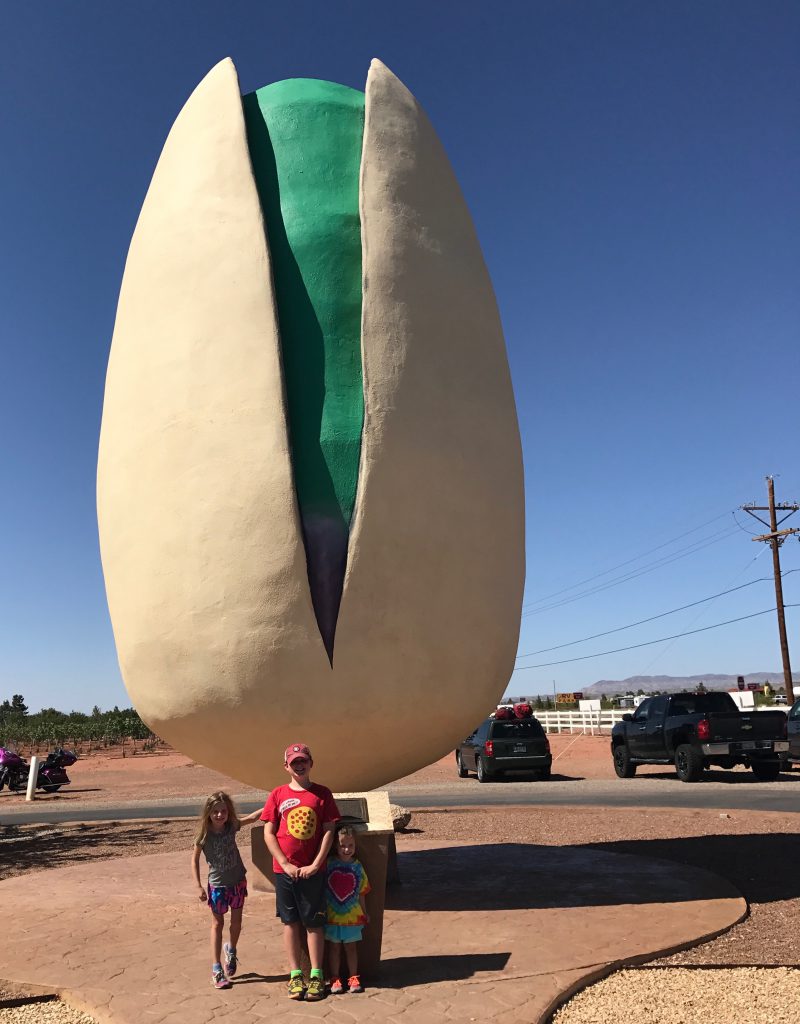 and that was our big saturday family adventure.
the end.