we just finished up a whirlwind week in santa fe, where my mom and terry flew in to stay with their friend david/dash, who moved away from their hood a few years ago. we met them saturday and quickly made our way to the plaza in downtown santa fe.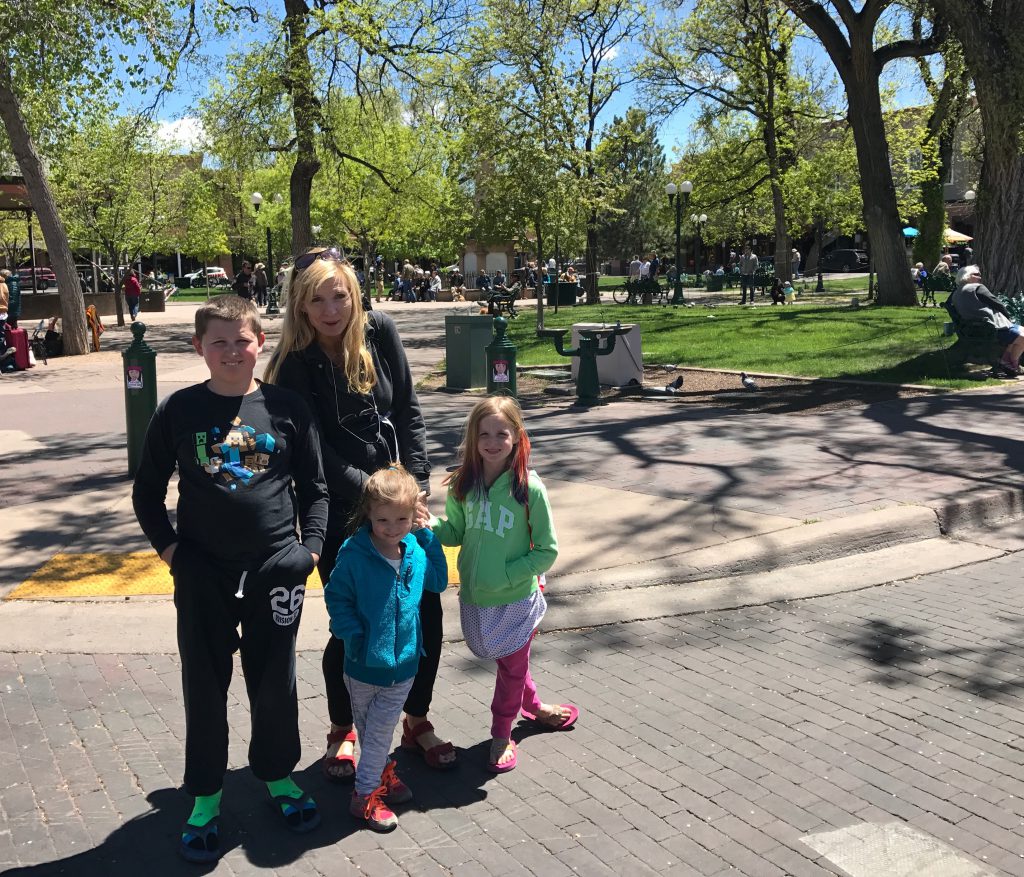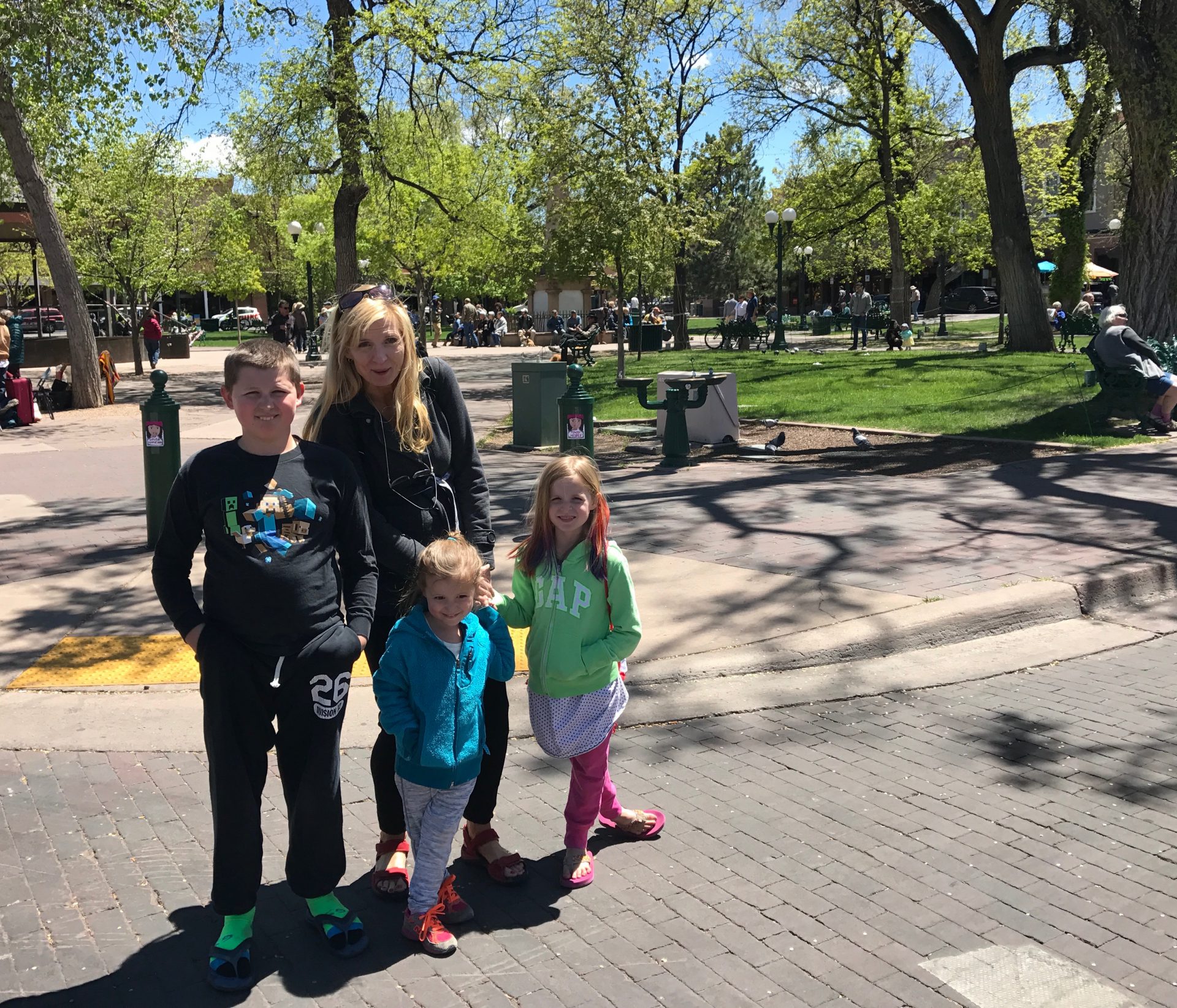 we were pretty much starving, so our first stop was a little diner, that had the very best cobb salad of all time.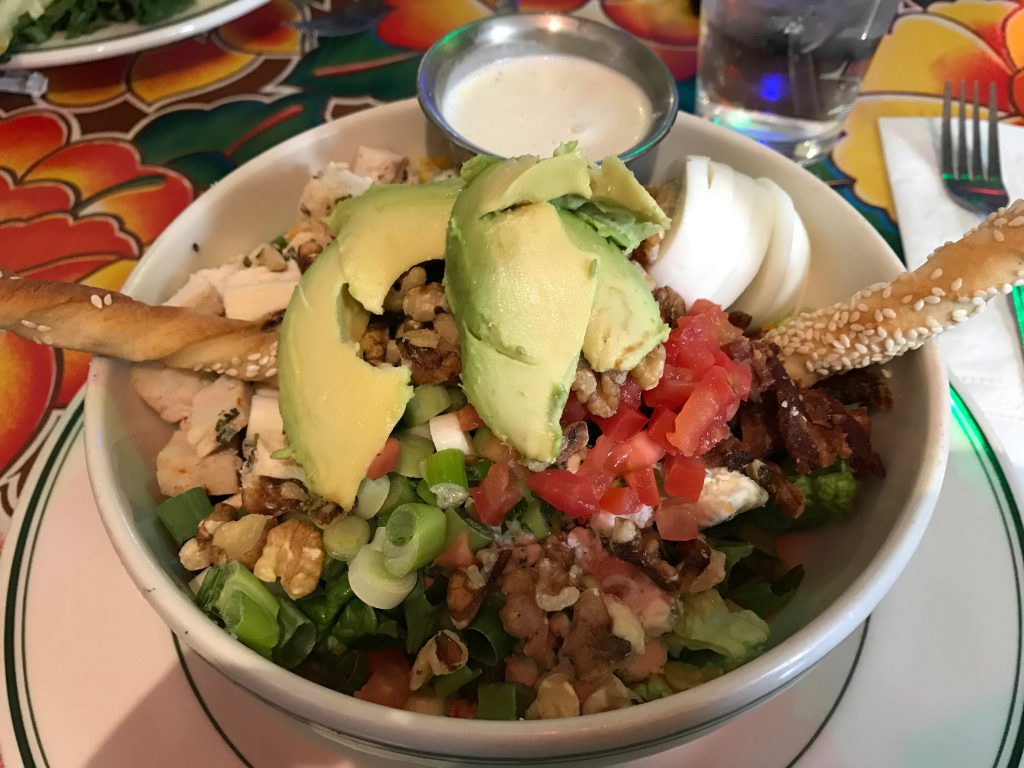 we wandered in and out of shops and galleries (my kids were amazingly well behaved for all of this not super kid friendly activity). just past the plaza (i think), was this old church. the cathedral basilica of st. francis of assisi.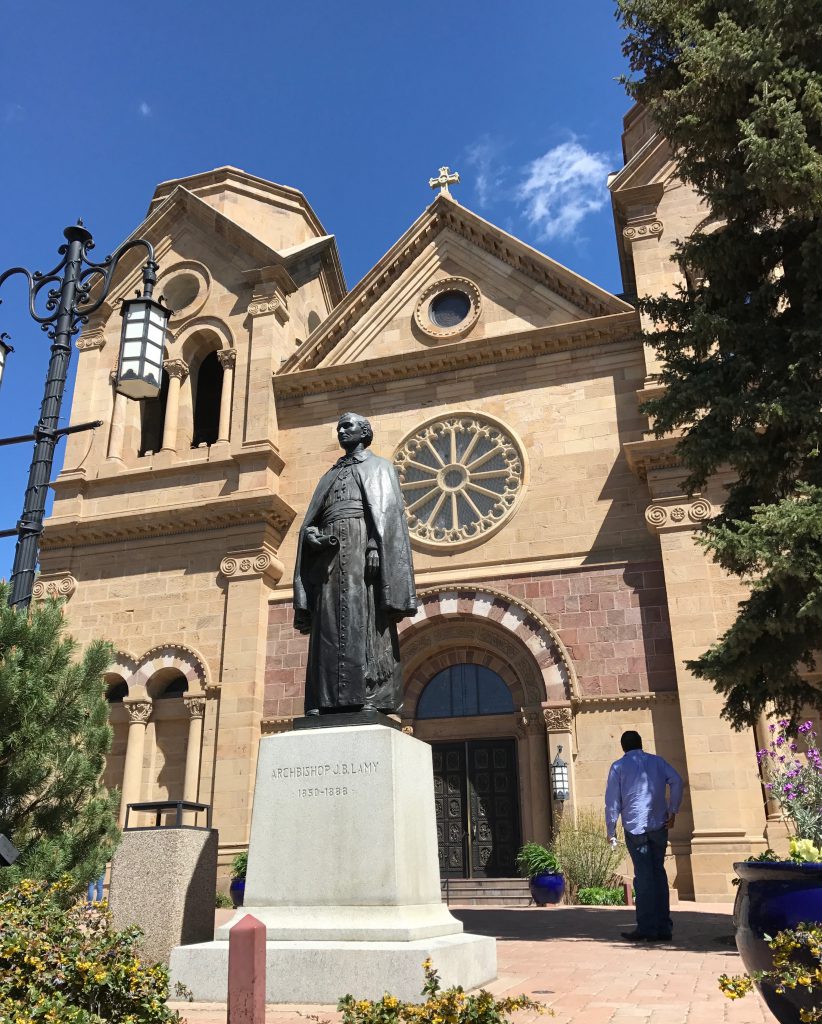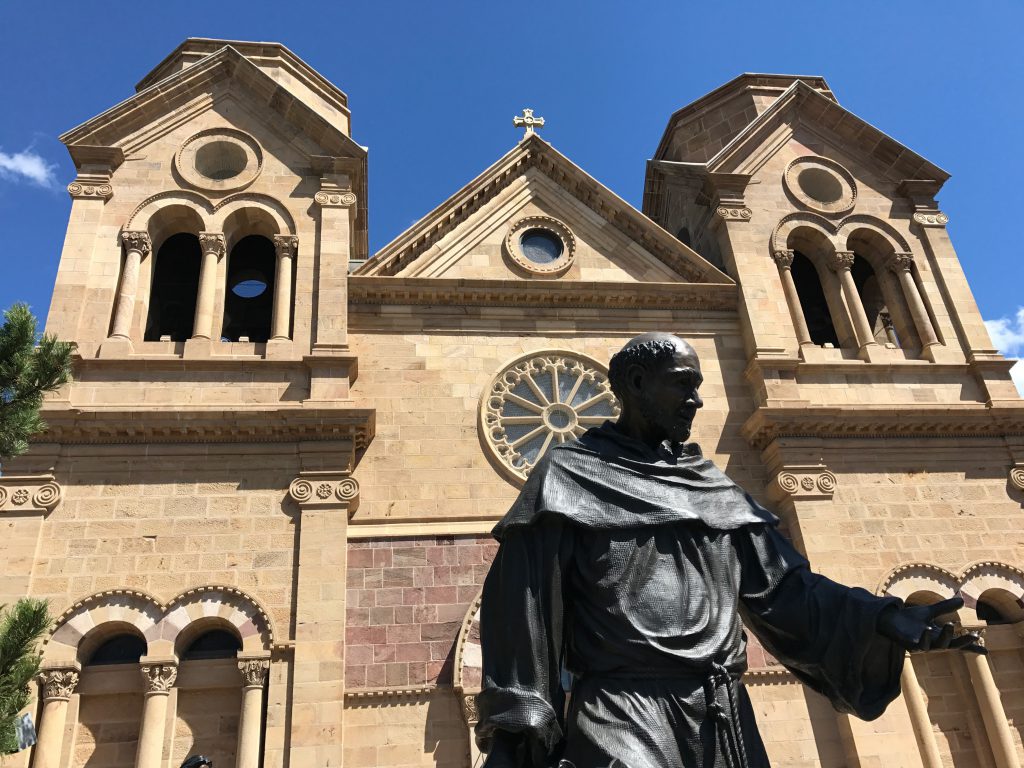 then we strolled along the santa fe river. it's massive.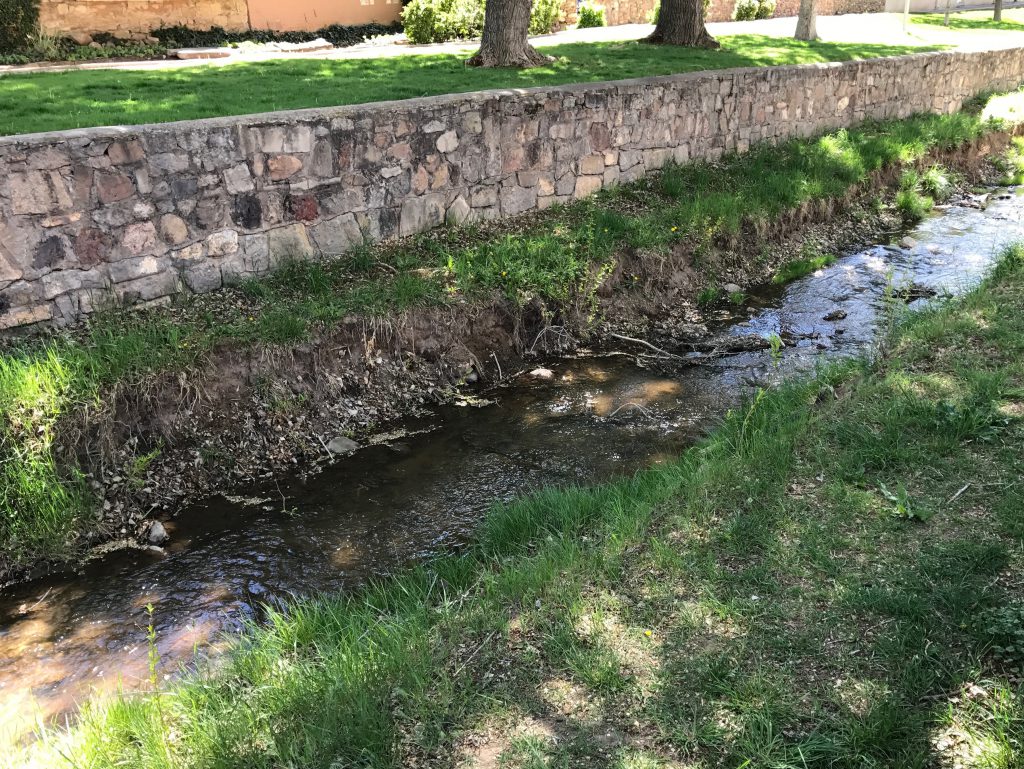 over to the capitol building, known as "the round house", so we could check another state capital off our list.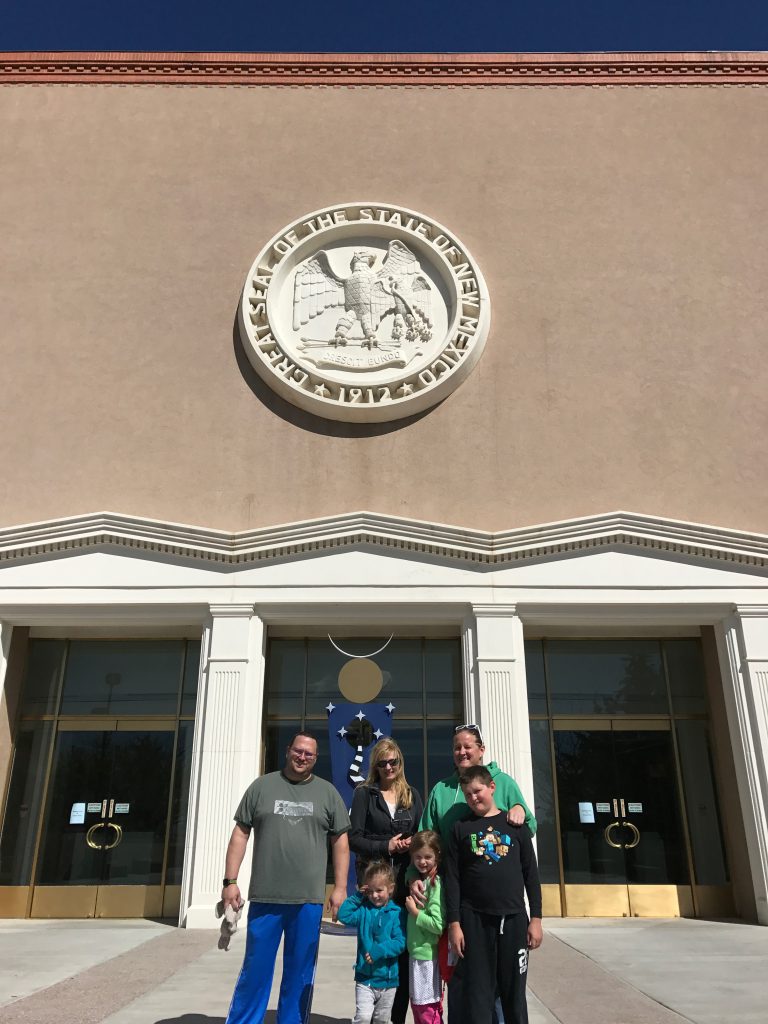 on the way back, we passed the oldest church in new mexico, or so dash tells us.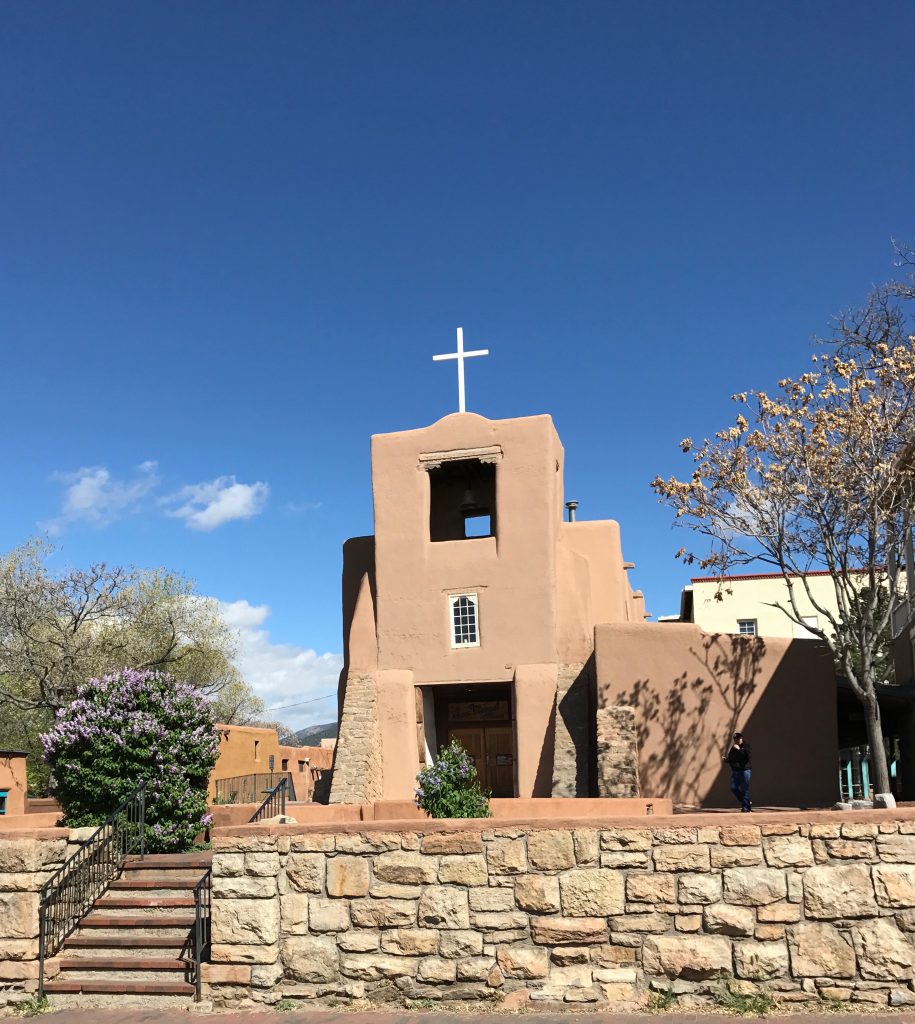 back at dash's we had a fancy dinner party, where we acted all adult like.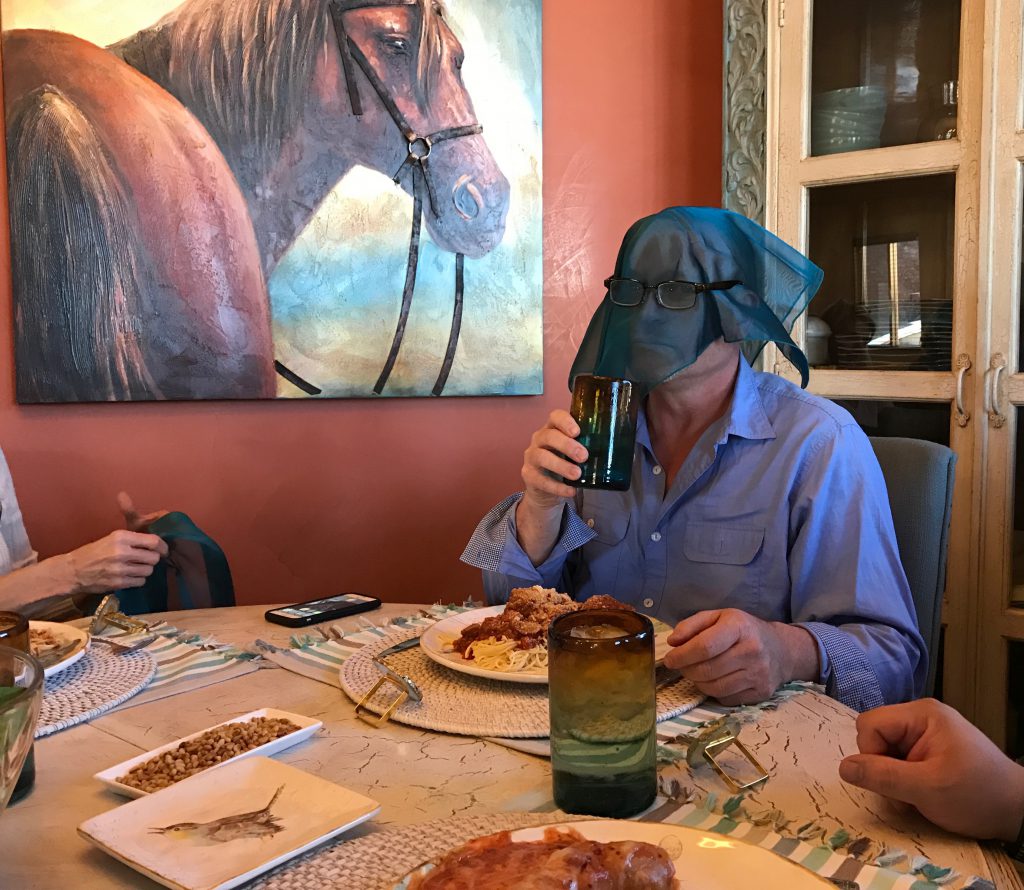 hazel was happy to set up shop on a nice level smooth floor.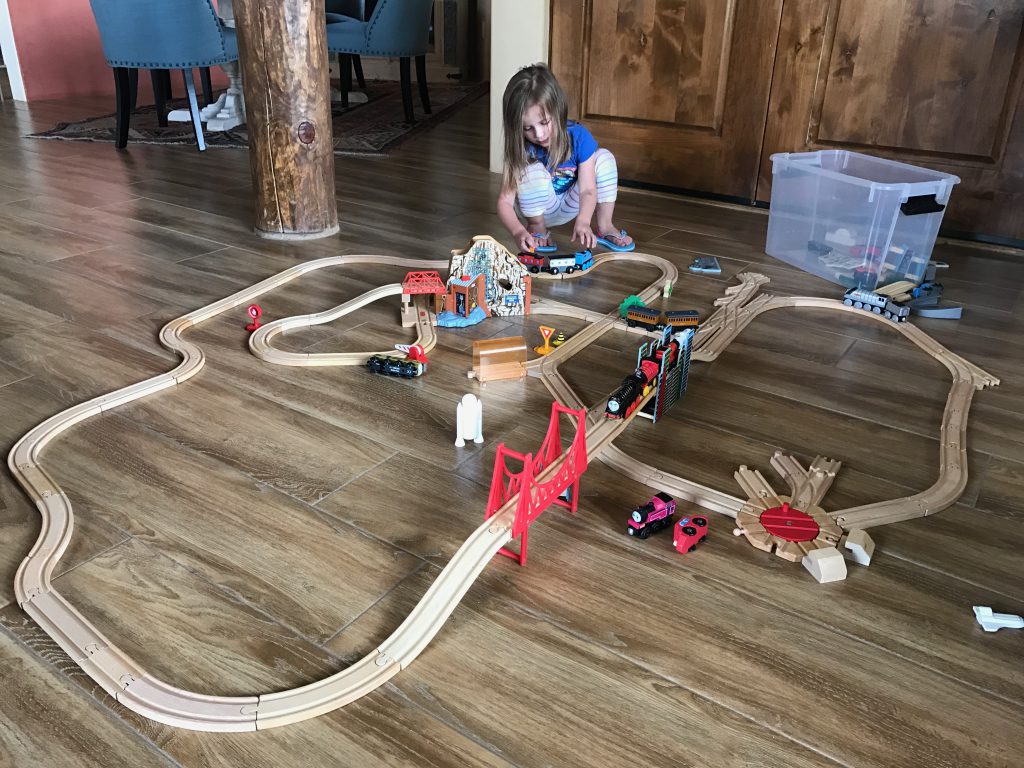 after a big cyclone type weather event (or so it seemed from inside the camper), this sweet rainbow appeared.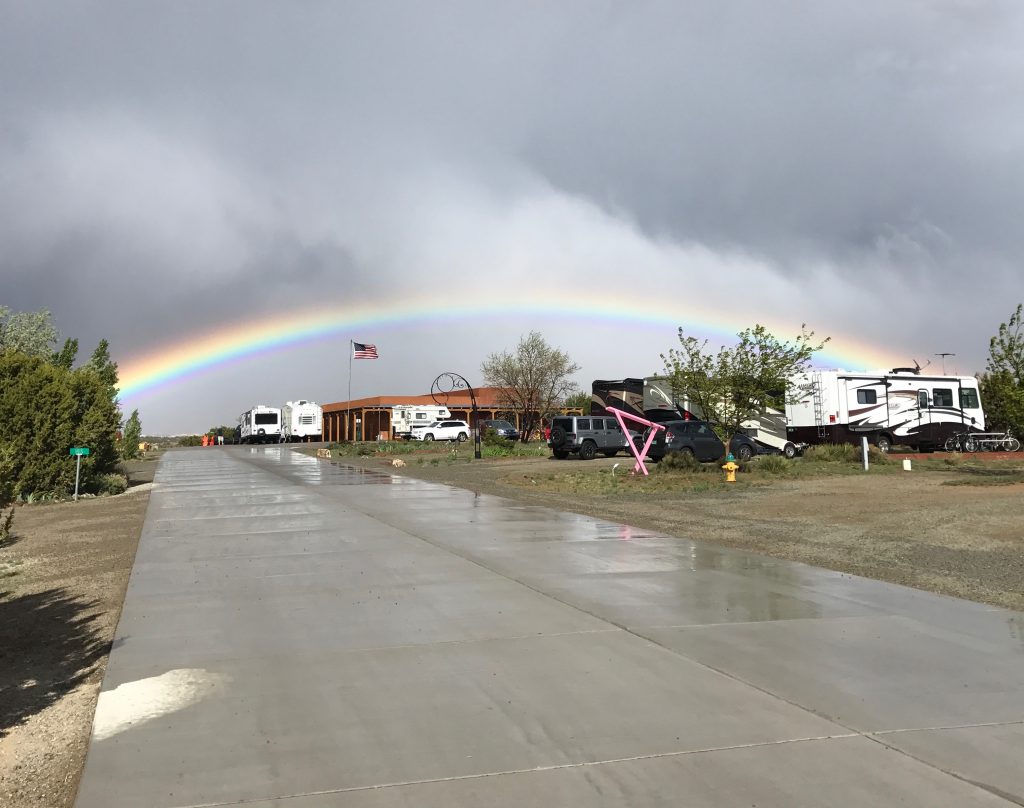 dash hooked my mom and terry up with a massage and some hot tub time at a local spa, so we had a picnic dinner at his place without them.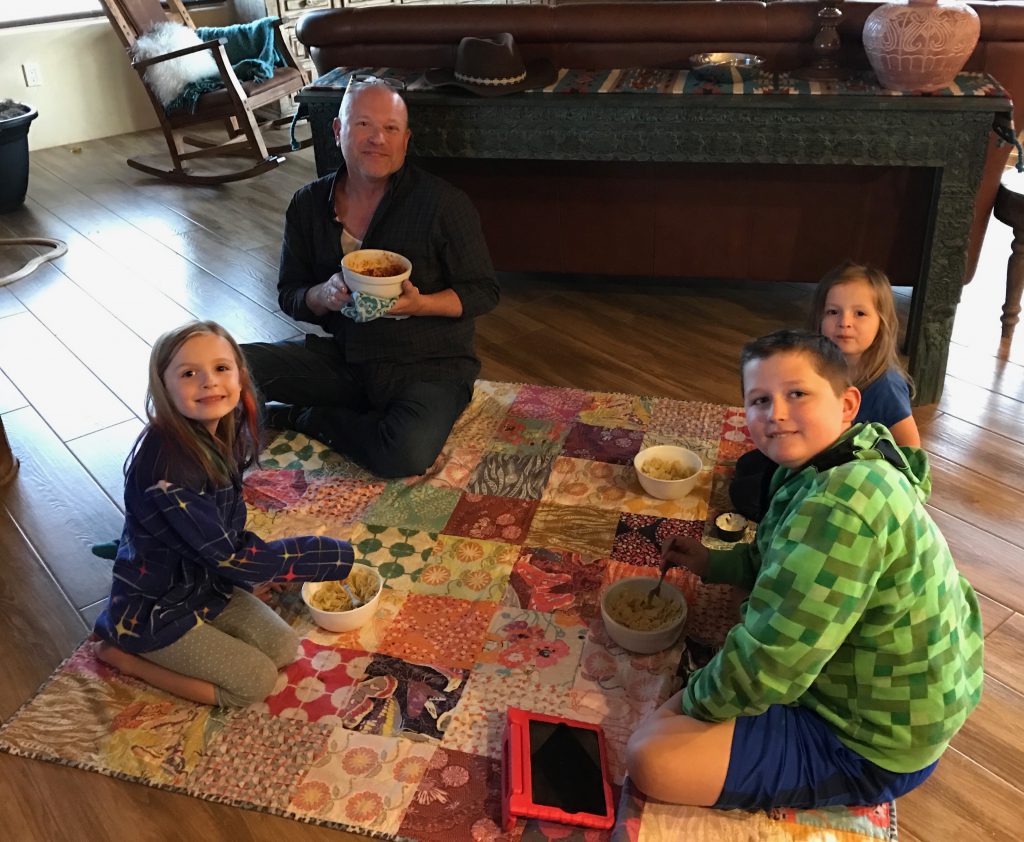 dash also hooked anna up with a private art lesson with a famous local artist. she was so great with anna, who is not always the most agreeable student. :). (her name is rush cole, and you can check her out here). before they got started, they went outside to meet some horses.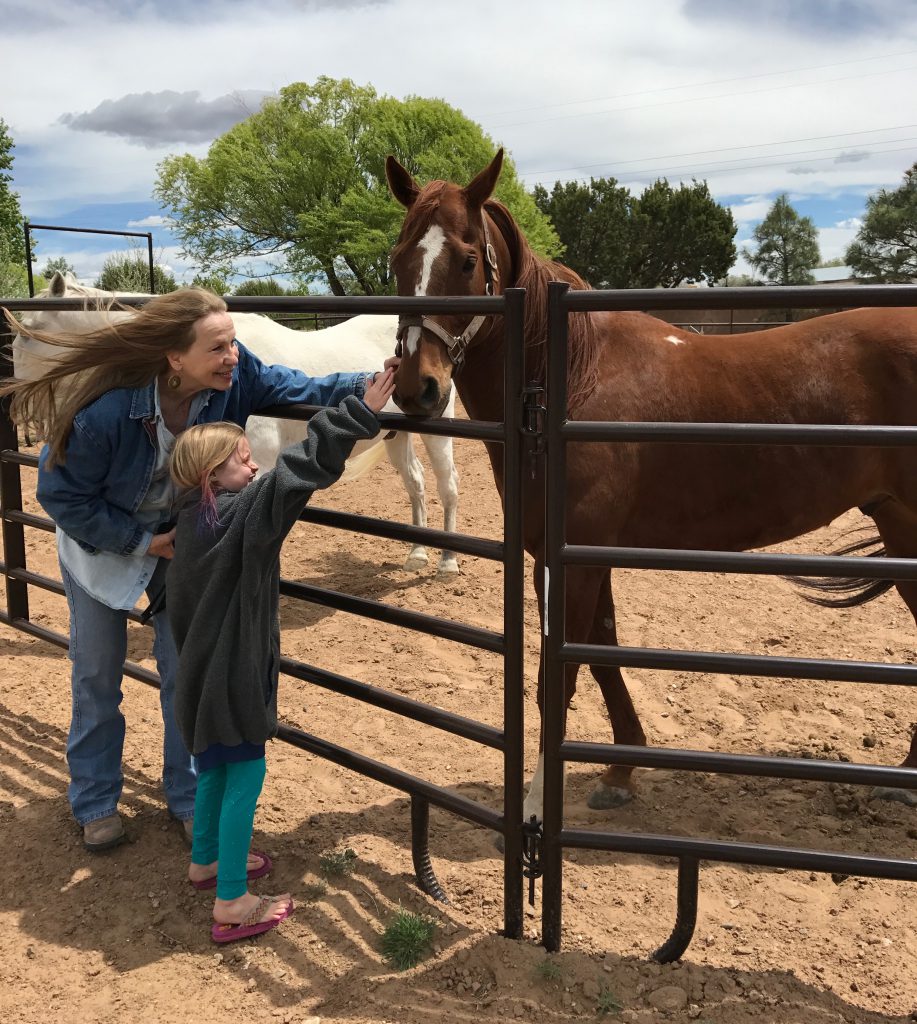 i wasn't allowed to sit in the room during their lesson (per anna's request. or command). but i snuck in a few times to take some pics.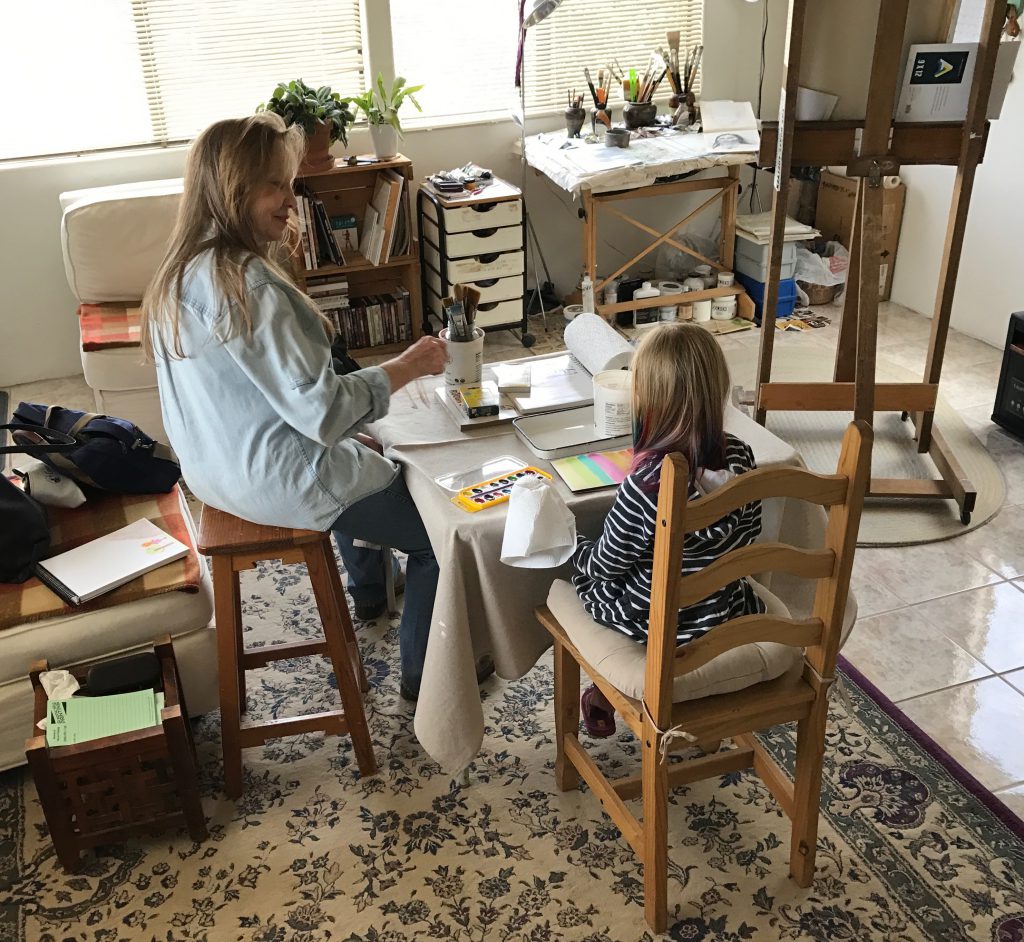 lots of watercolor work.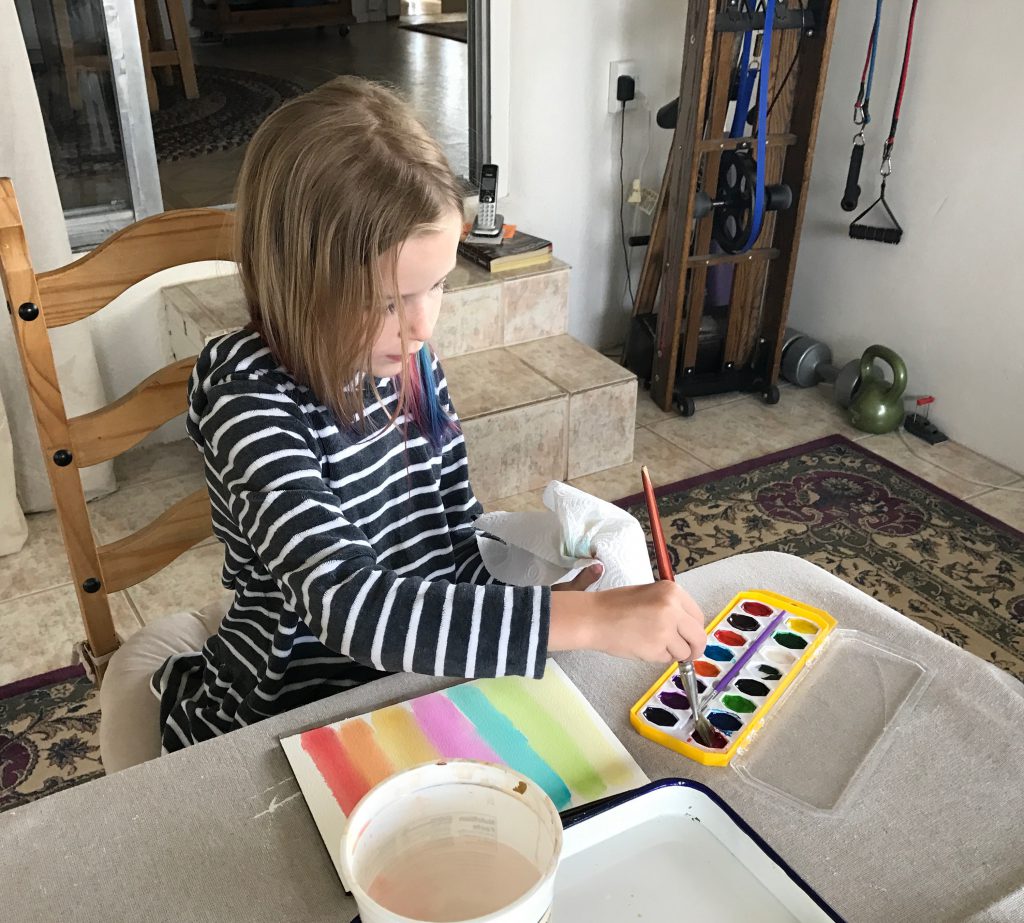 anna had a great time. rush was very sweet with her.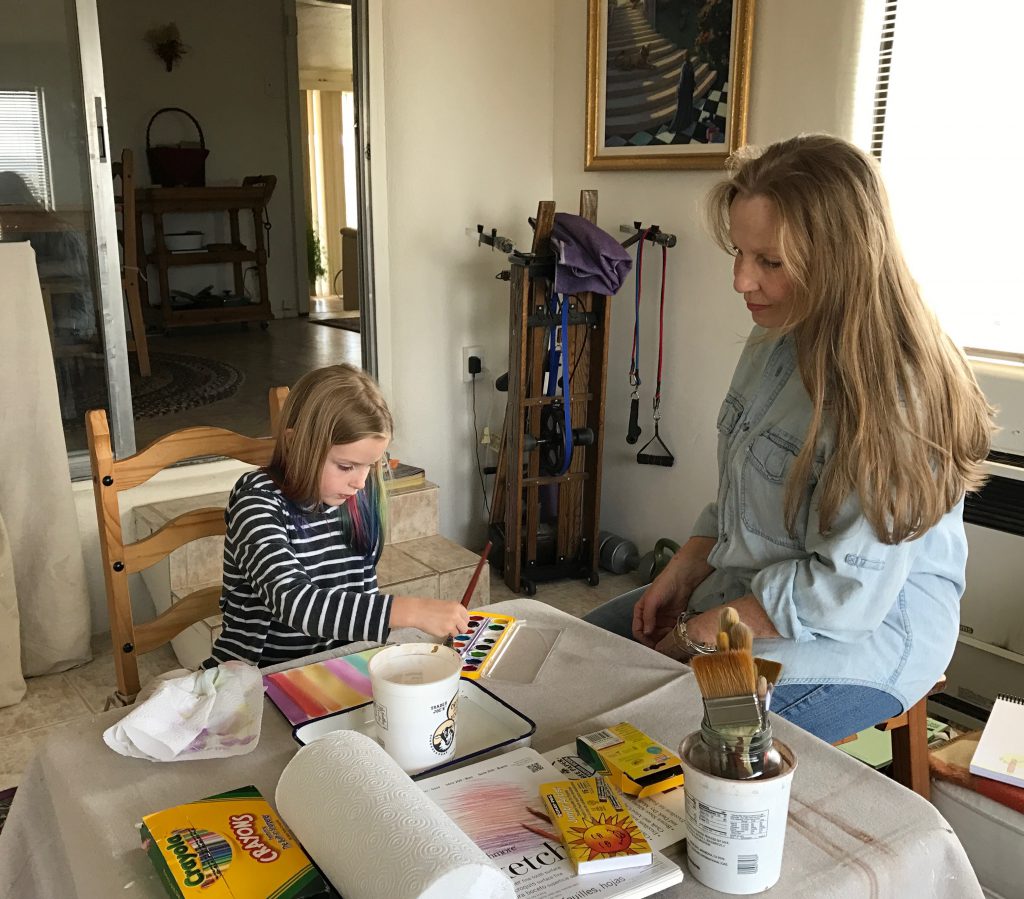 back at dash's, hazel and dash's son matt collaberated on a sweet new track set up. he insisted on using every last bit of track and was successful in this endeavor, even if there was a dangerous cliff drop off dead end to contend with.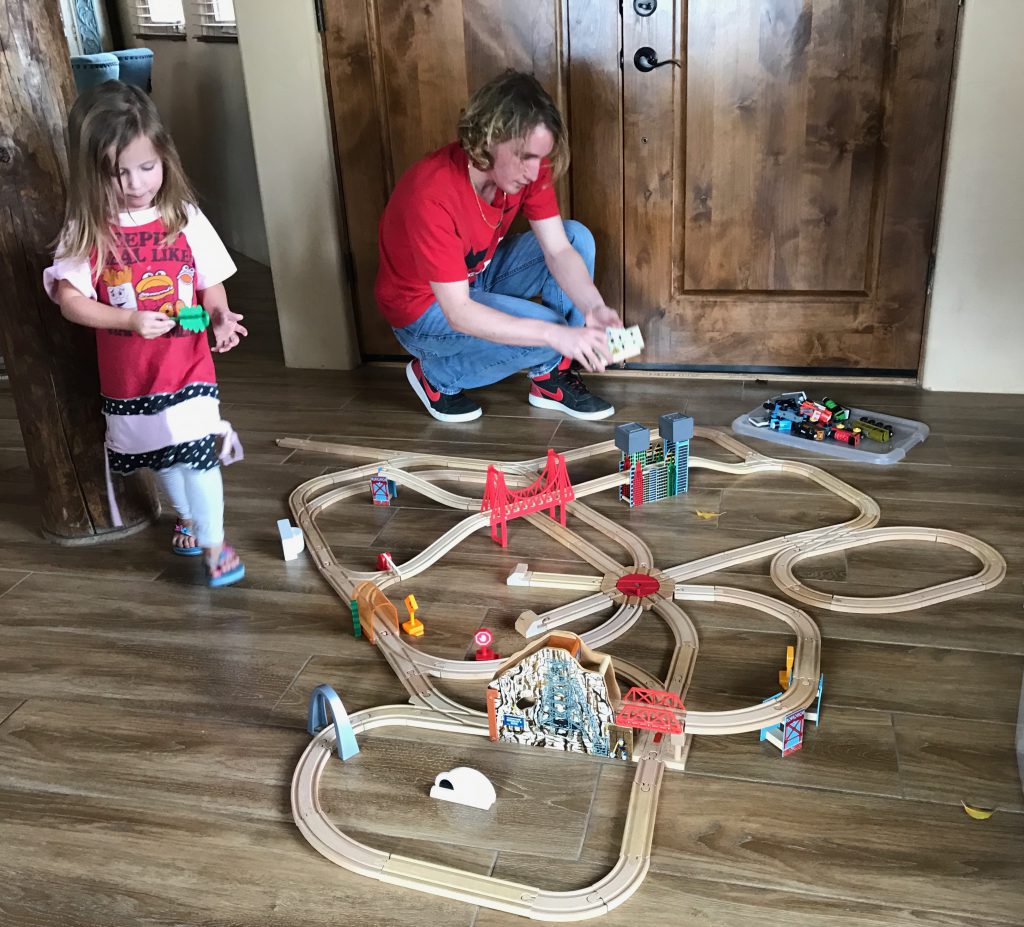 with all the helping hands in town, derek and i managed to escape for a date night. we headed over to second street brewery at the railyard for dinner. it was a cool little spot.

i had the best meal of my entire life. or so it seemed. (i have been dieting/low carbing for a bit, so it's probably relative). either way, it was good. the alien burger. guacamole, bacon, some sort of aioli, cheese, a giant green chile stuffed with more cheese. it was so good. and messy. and sweet potato waffle fries. yum. i want to go back.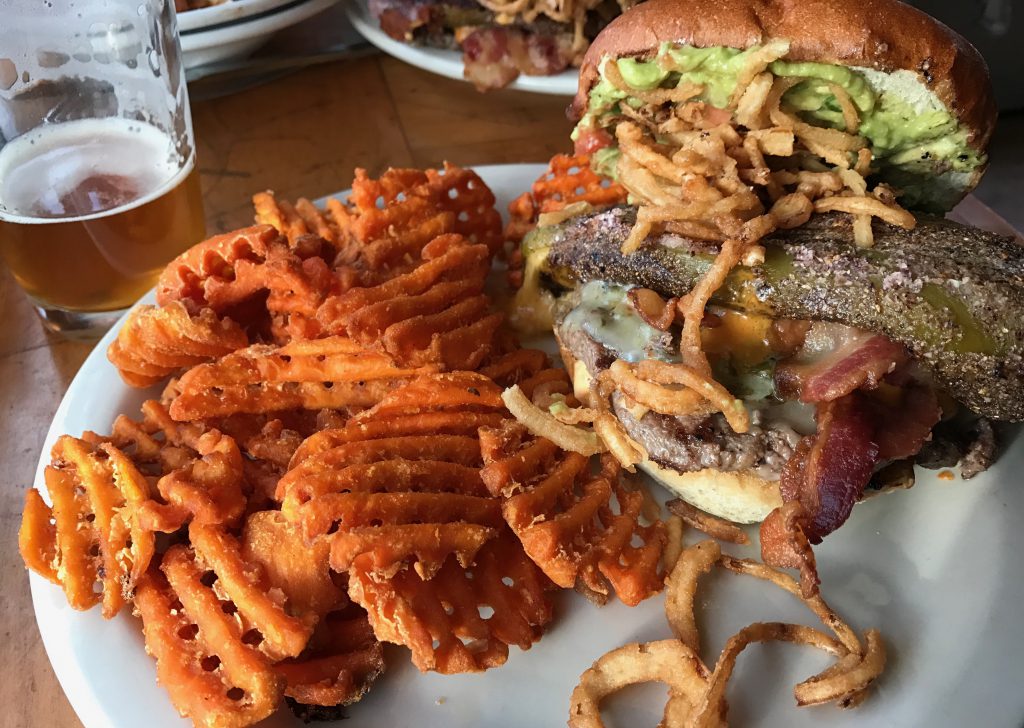 while we were at dinner, my mom texted this shot of hazel, who passed out on the couch while we were gone. too much mayhem.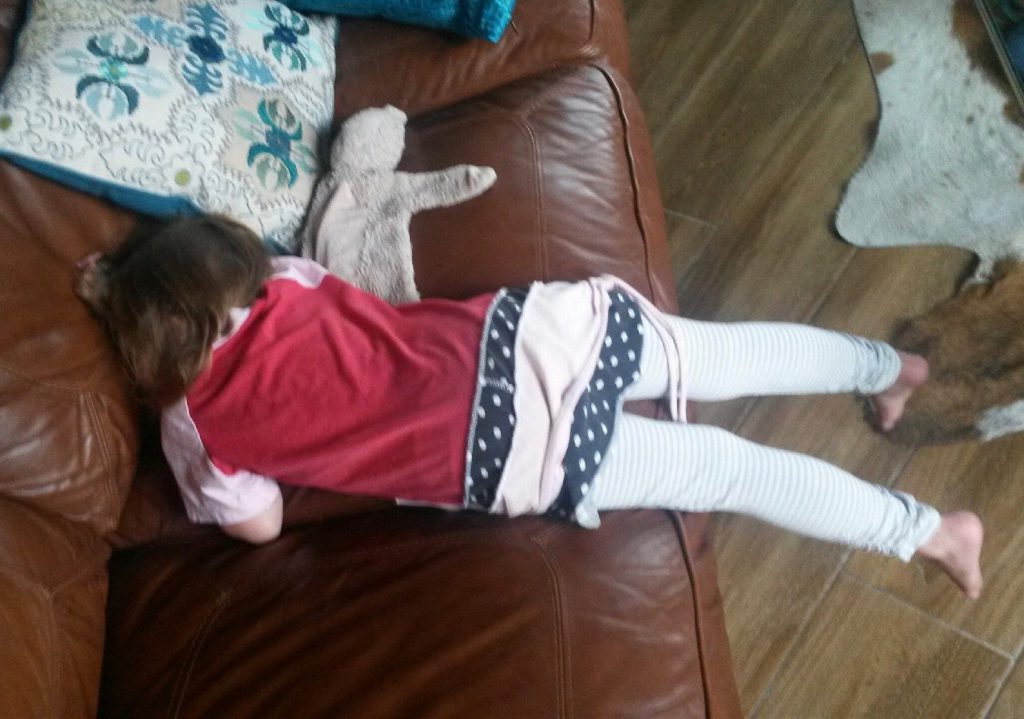 derek and i went to rei and bought new jackets on our date night. and then to whole foods so i could get some cheesecake. and some santa fe happy camper beers to bring back to dash's casa.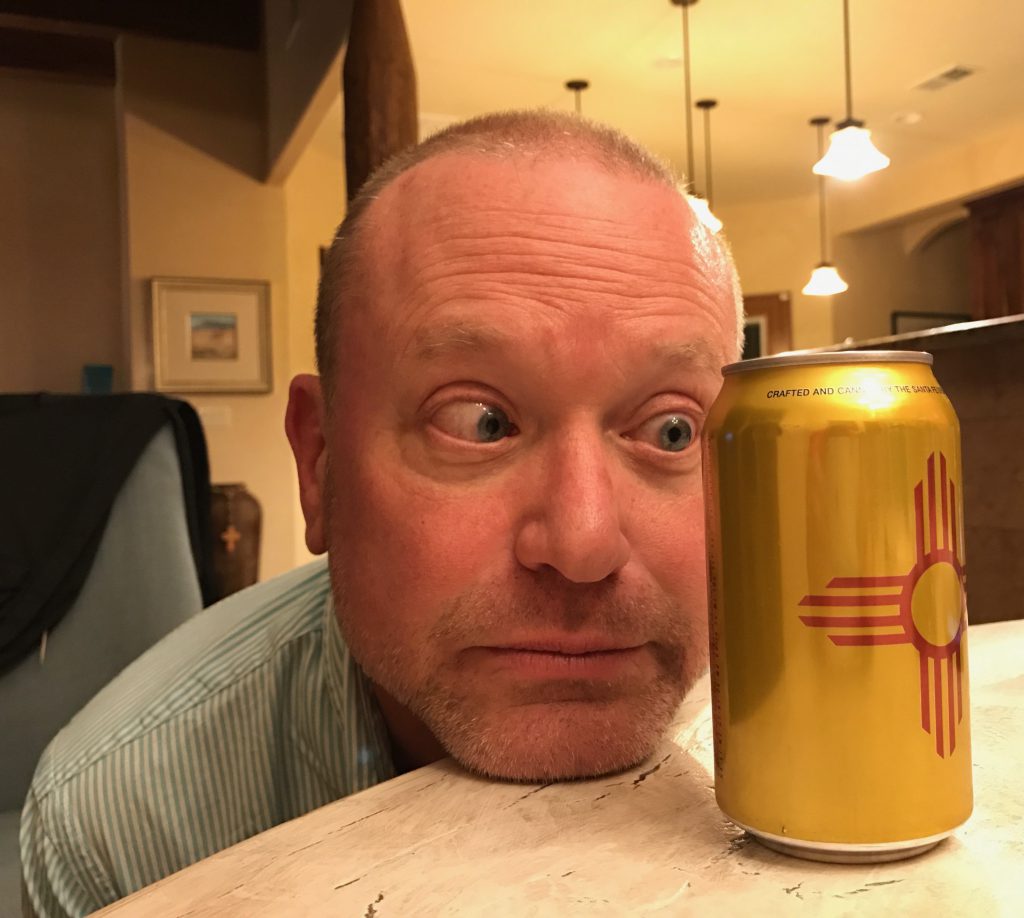 on the last day of my parents visit, everyone was scrambling to get ready for a giant potluck that dash was hosting so his new friends could meet his old friends. we did squeeze in a quick visit to a really cool spot called "meow wolf" that i will blog about separately. the potluck was fun. and so much food. at the end of the night, we said goodbye to deb and ter, since they would be leaving super early to head to the airport.
we woke up to inclement weather, forcing us to cancel our planned visit to kasha-katuwe tent rocks, which was high on my list to do. we lounged around, debating leaving for the next spot since the weather was only supposed to get worse.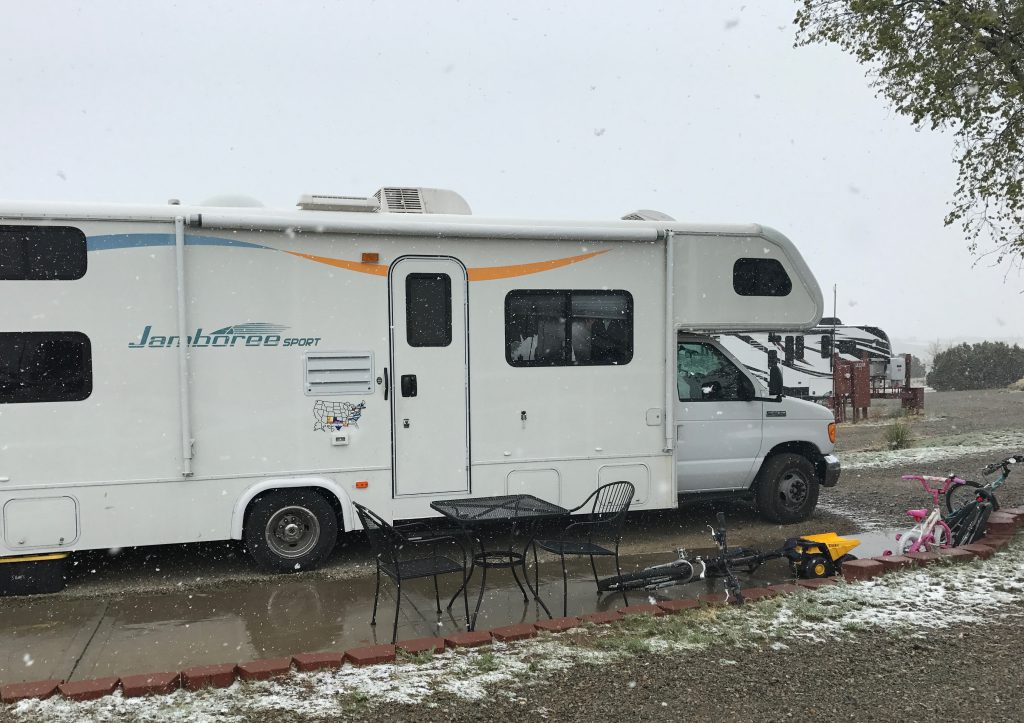 in the end, we decided to stay, which was the wrong call, because this was the scene the next morning.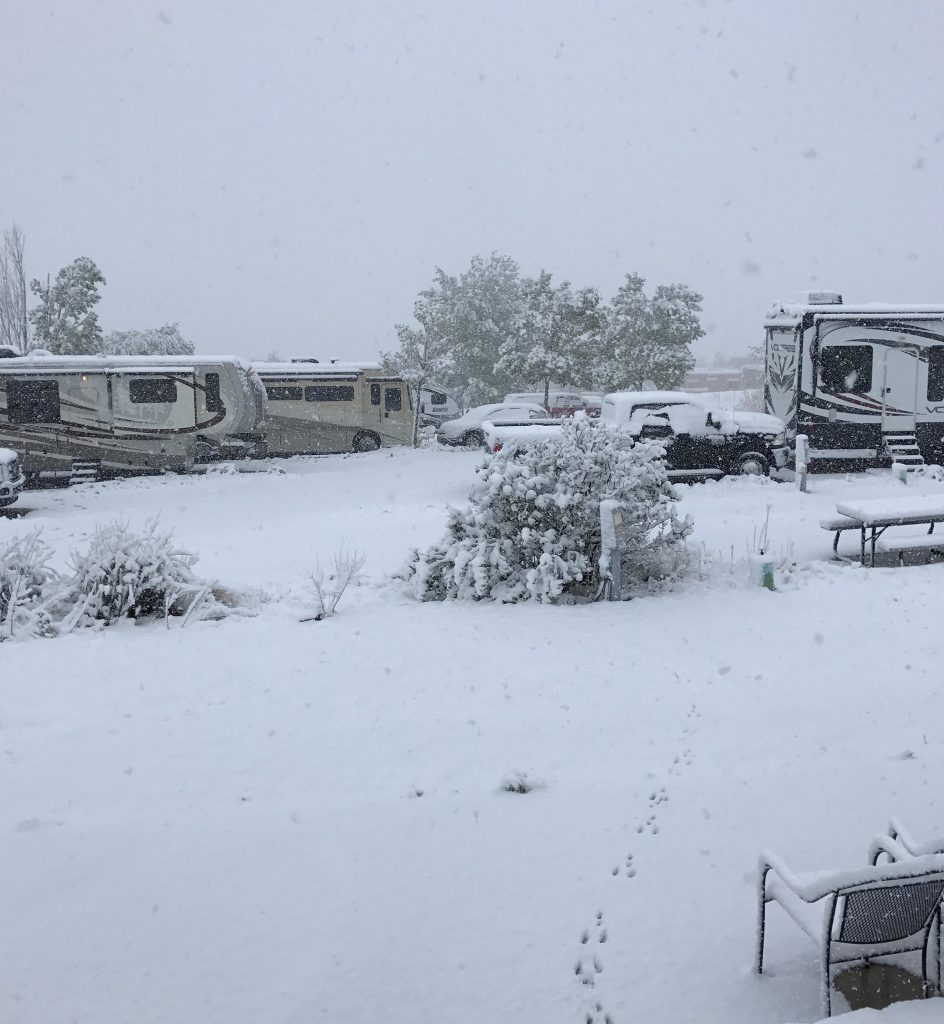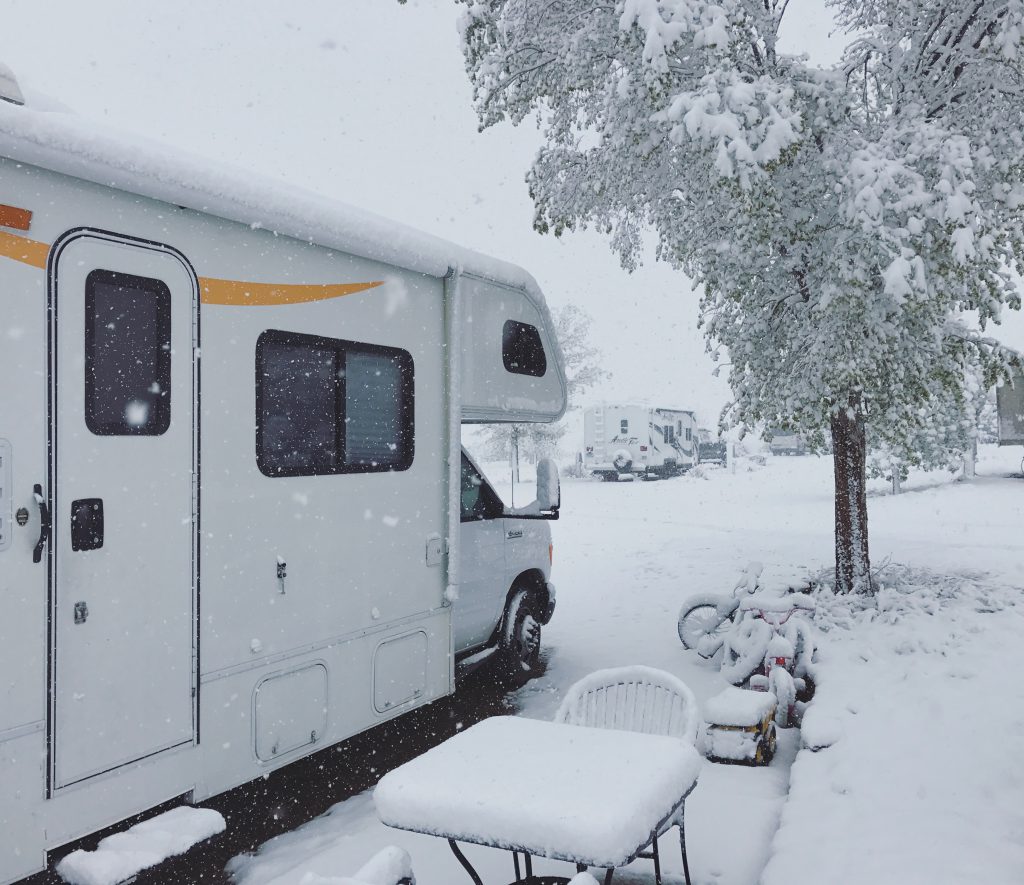 it was nice, slushy, snowman making snow, and the roads actually weren't that bad, so we were able to head out of town later in the afternoon. but it was an interesting way to wrap up our week in santa fe. not quite what we expected.
i'm trying hard to write this post, while the three lid kids are rough housing all around me, so sorry if it seems disjointed and has zillions of typos. blerg.