when we were in albuquerque, at the science museum, i found myself chatting with on of the employees about our trip. when i told her we were heading to santa fe, she told us about a place that hadn't popped onto my radar in my internet searches, called meow wolf. she said it was a hands on art exhibit and that the kids would love it. so, while discussing activity options with david/dash, our semi-host for our santa fe time, i mentioned it, and he said he had been dying to go, so we put it on the calendar in permanent marker.
i don't even know how to begin to describe it. first, the facts. i guess it's an interactive (immersive) art installation by george rr martin (of game of thrones fame). it was in an old bowling alley. and it was so cool. before i forget, here's a link to their website.
outside, there were several sculptures, like this sweet robot, that i loved, obviously.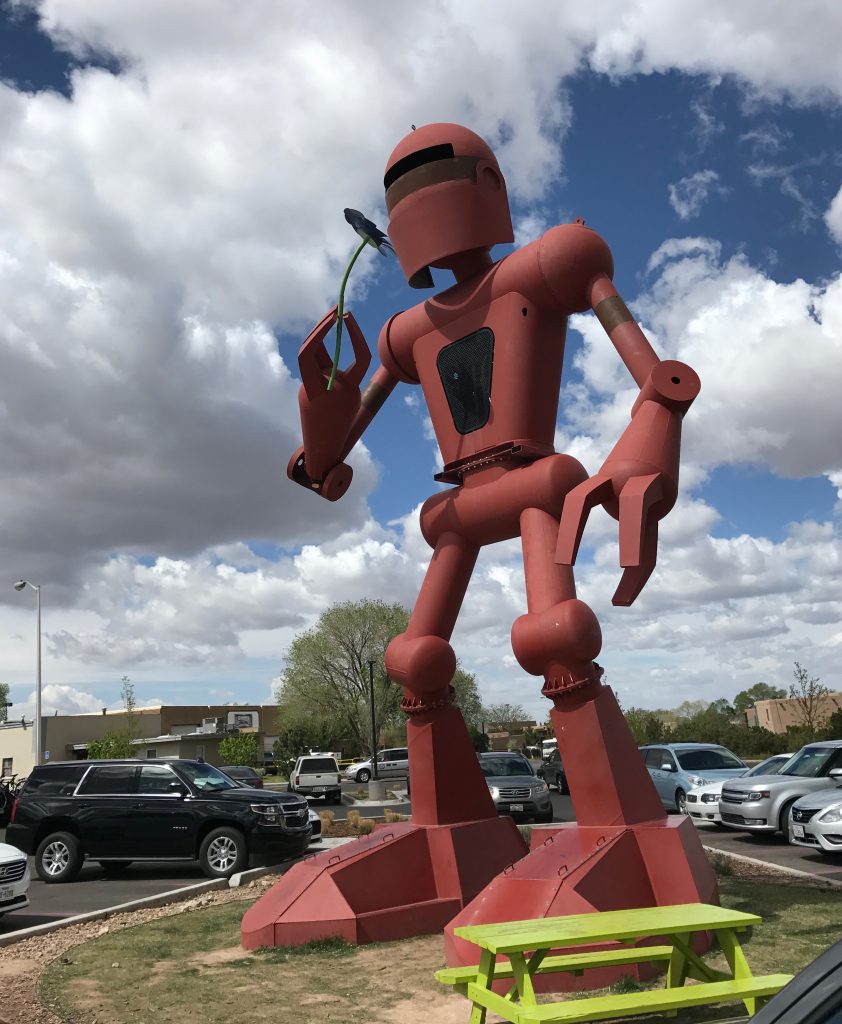 i wish i took more pictures. and that we had time to stay longer. we first entered into what looked like the front of a normal house. once inside, it looked pretty mundane, but sort of creepy. like a seventies house. but just a little off. we noticed that it looked like the fireplace opened into something else. we weren't sure if we were "allowed" to go in it, so we just did. inside, we found ourselves in a giant ice cave. and there were florescent dinosaur bones. that you could play music on.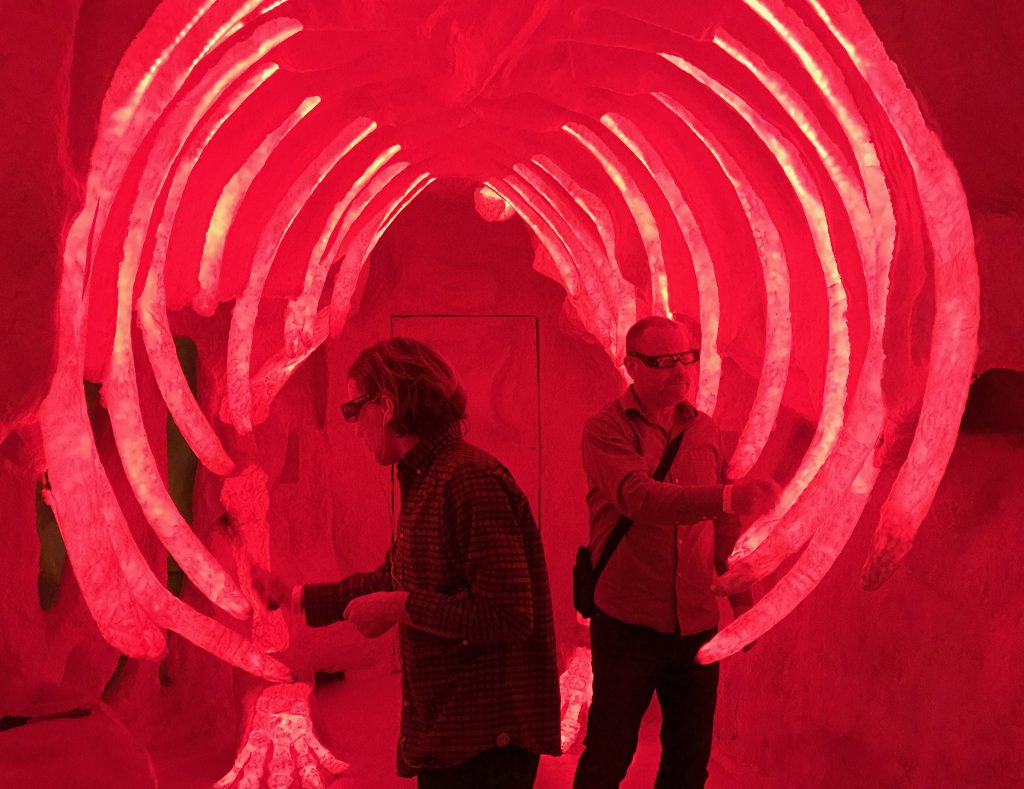 the lighting was tough. so much black light. so, my pictures weren't fantastic. but you'll get the idea.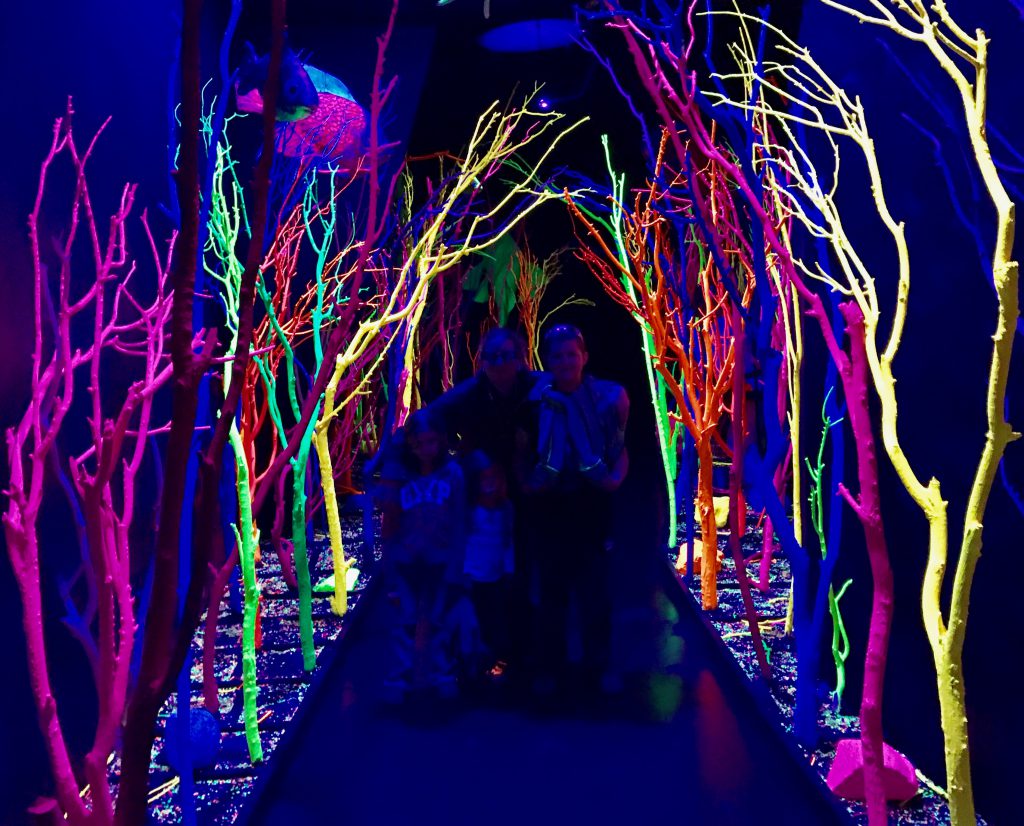 we wandered into closets and passageways and portals (like the refrigerator) and explored all sorts of weirdness. the rooms in the house looked like everyday rooms of teens and kids and parents, but again, just slightly off. and everywhere you turned, there were totally random displays of totally random objects.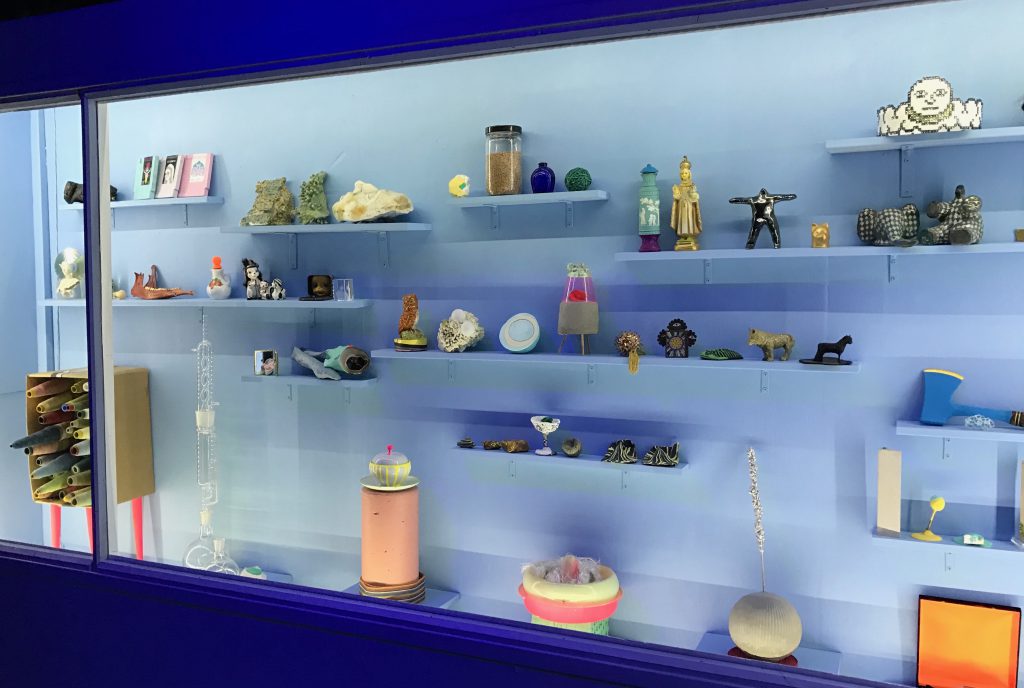 i don't even remember where we were when this picture was taken. maybe in the massive "treehouse" complex. i'm telling you. it was weird. and cool. and awesome.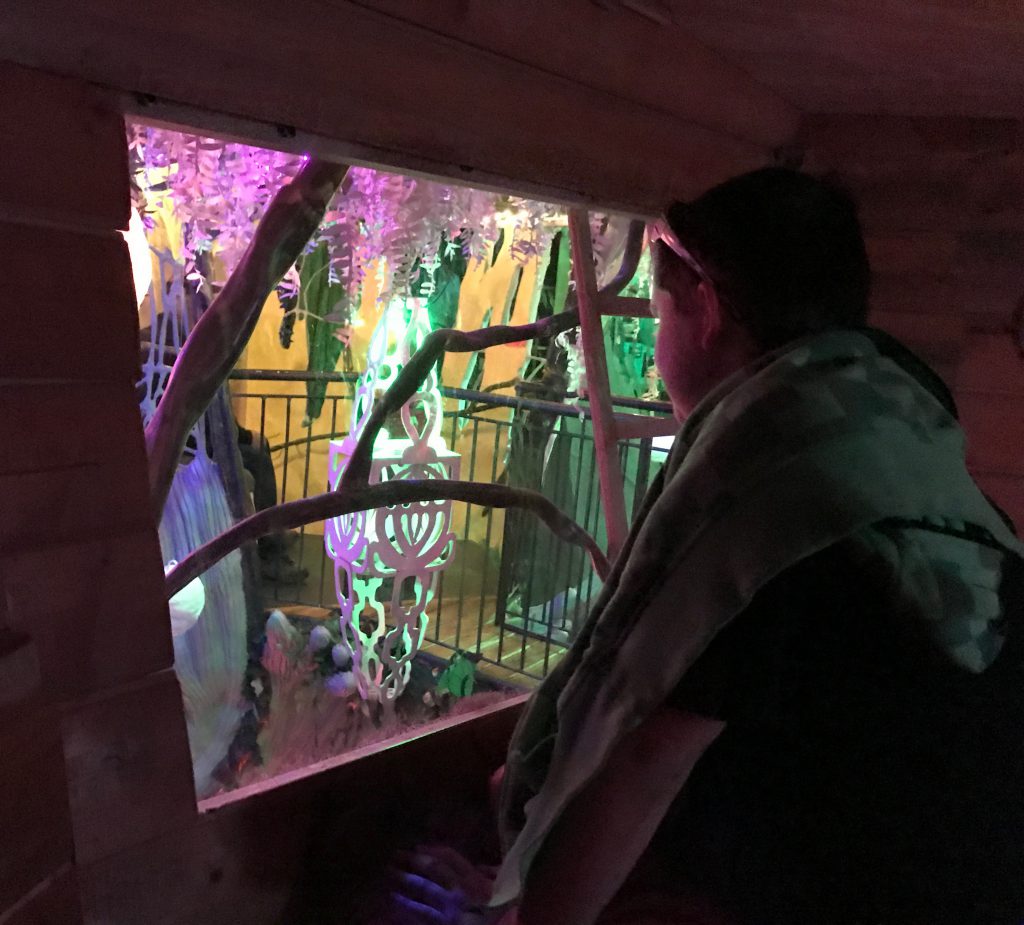 david/dash and the lidkids.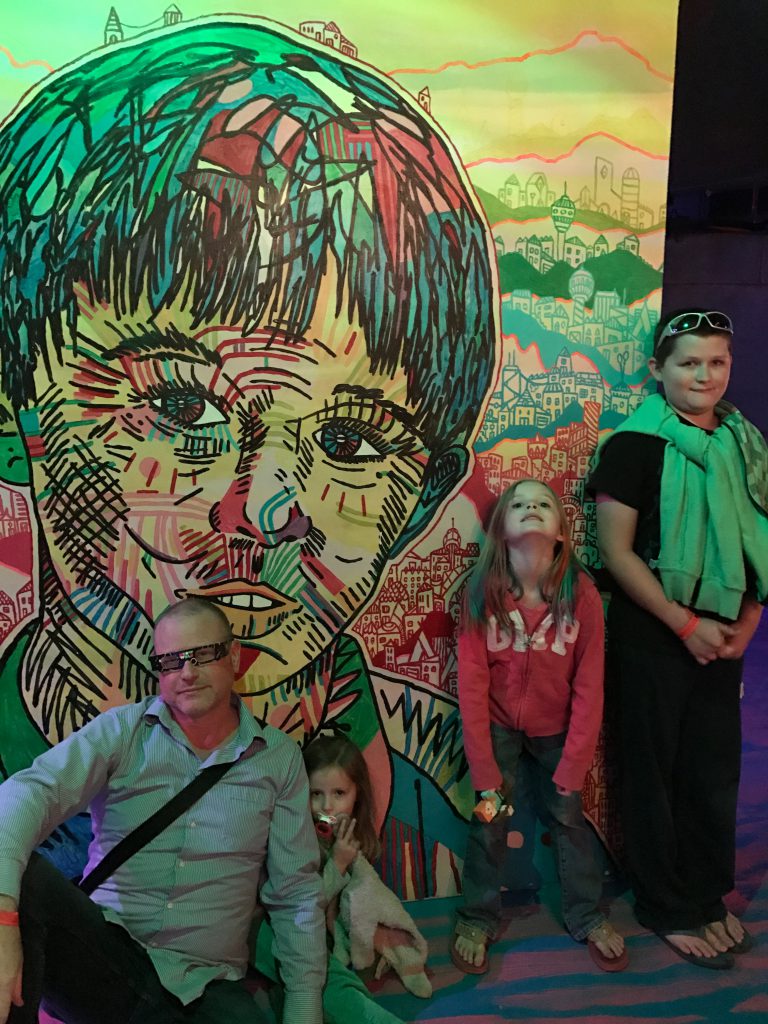 one of the coolest rooms was this black and white cartoon room. i think it was everyone's fave.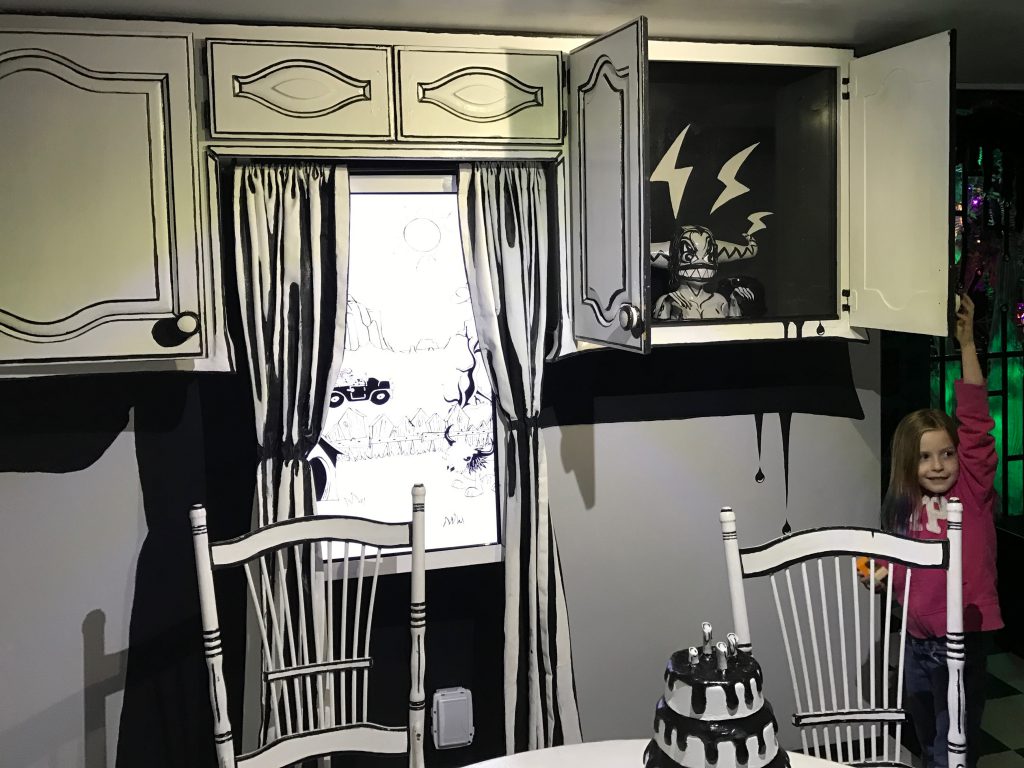 we all also thought the laundry room was hilarious. it looked pretty standard. except that you could slide down into the washing machine, through a clear plastic cylinder, surrounded by, well, laundry. here's dash, attempting to escape.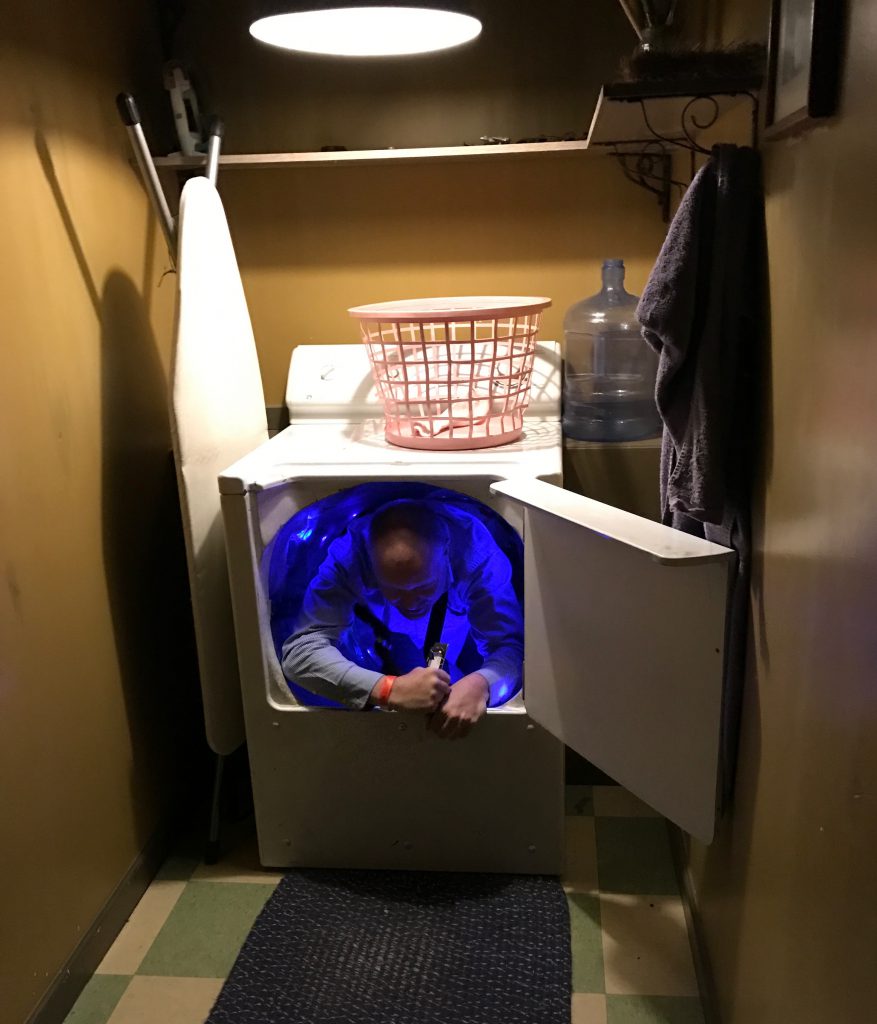 i did get one good pic of inside the house. this was the front room. see what i mean? off.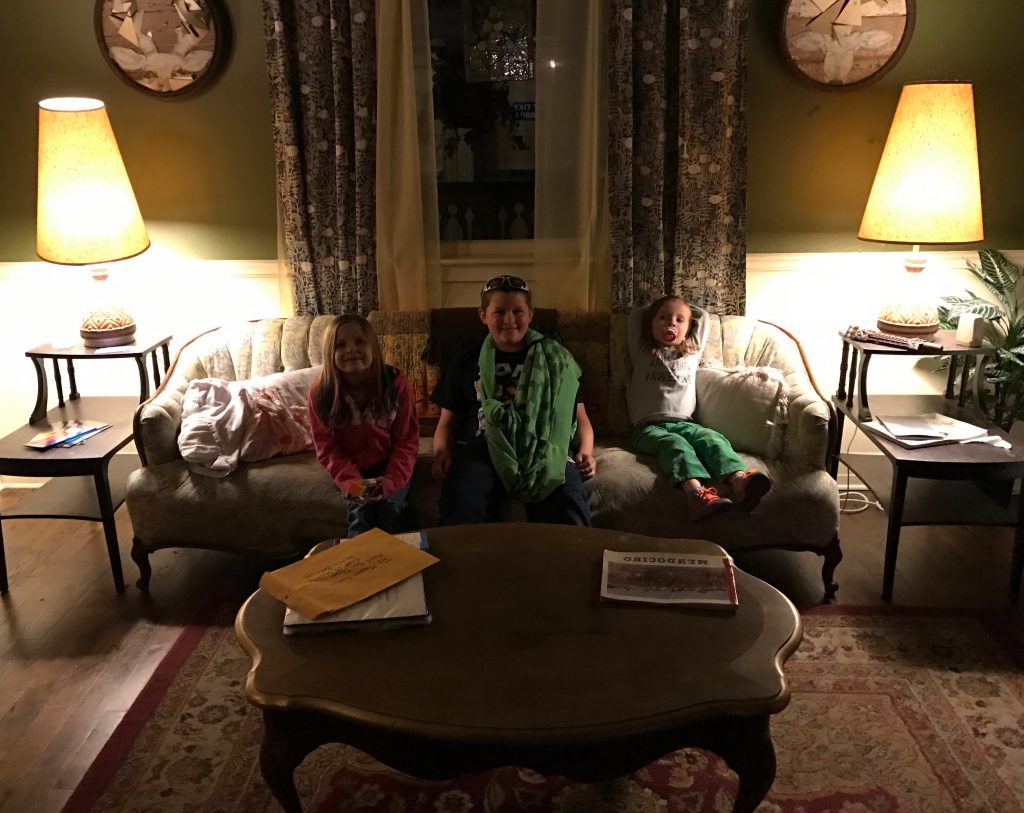 this guy was inside one of the rooms in a weird space-age-y area. i think.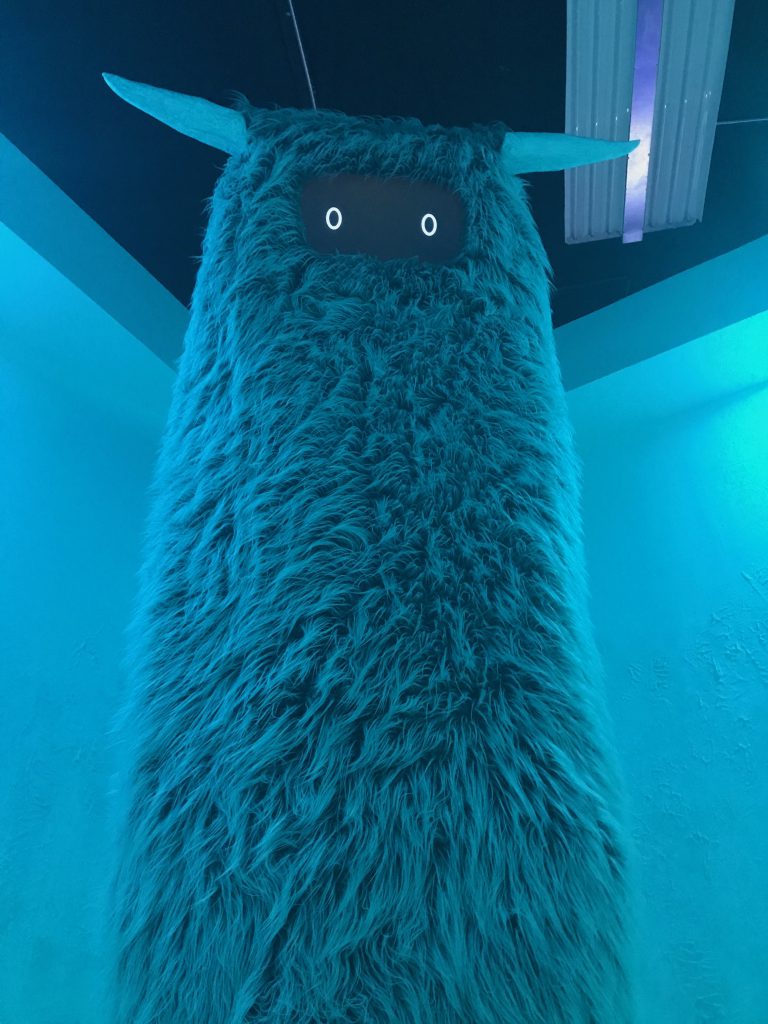 at some point, we happened upon a vintage trailer, which we obviously thought was way cool.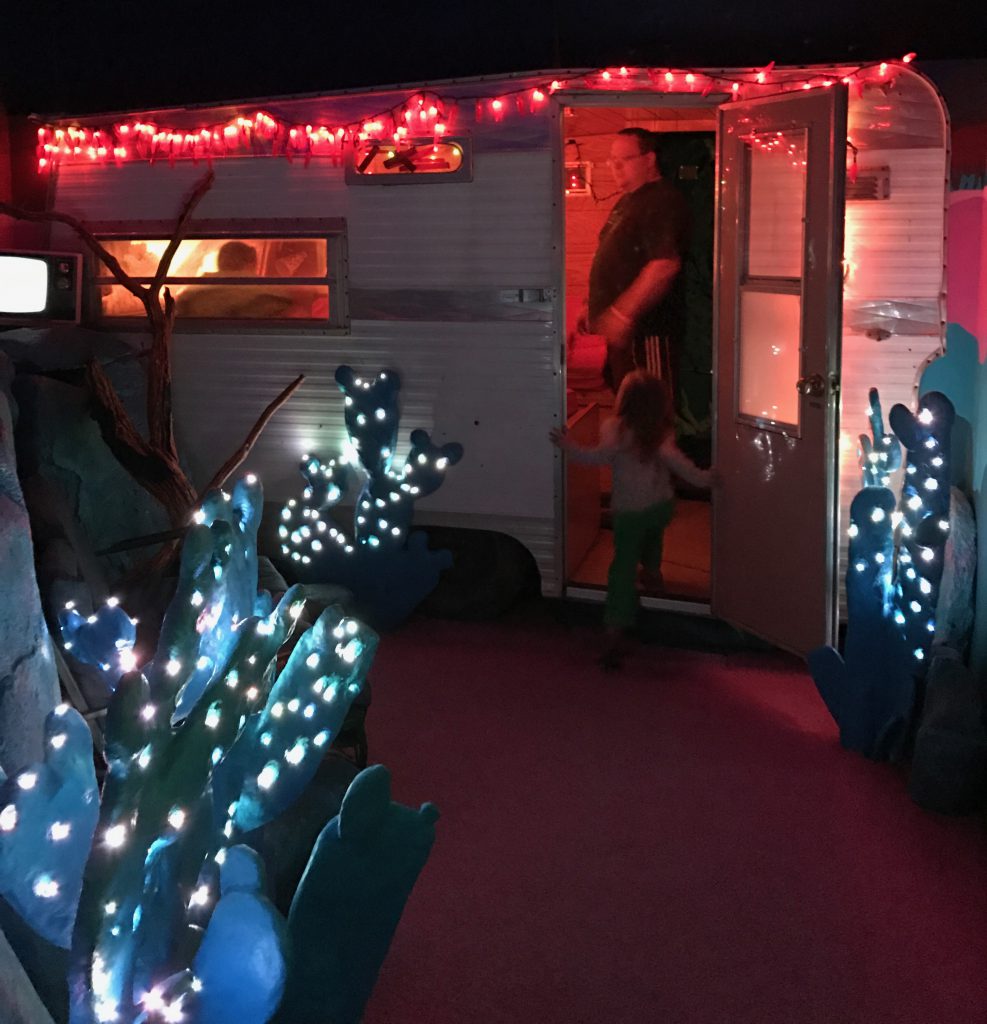 inside, we tested out the dinette, to see if we should upgrade.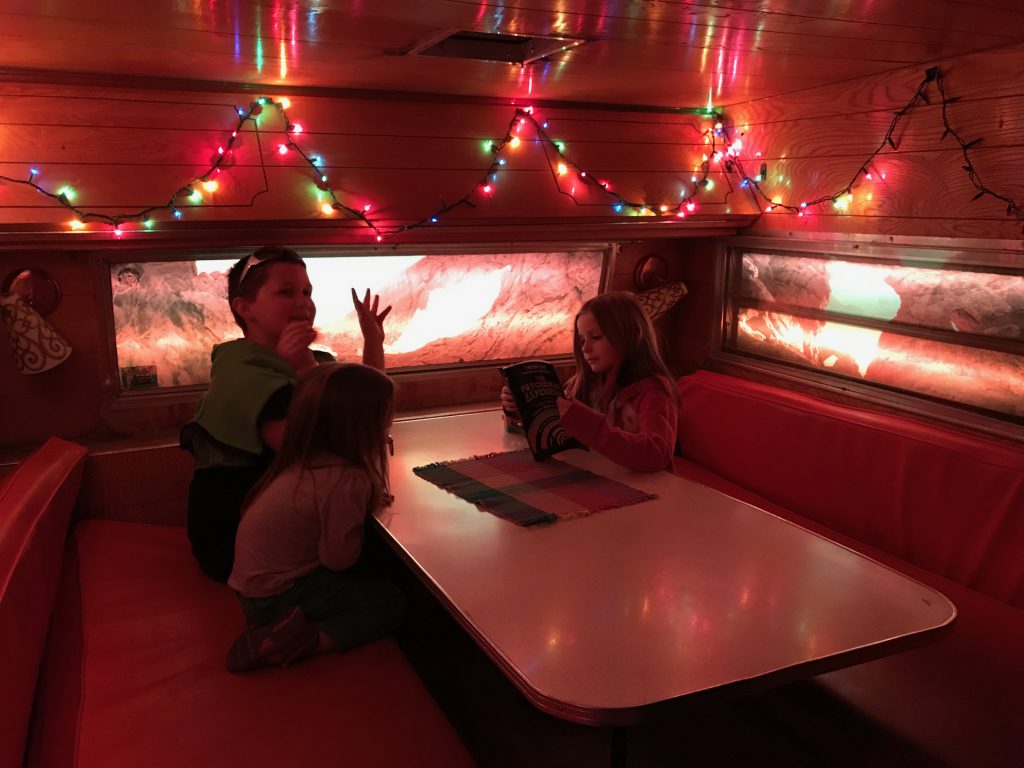 this area was basically a carpeted romper room. i think it was supposed to be like a forest floor. with a couch.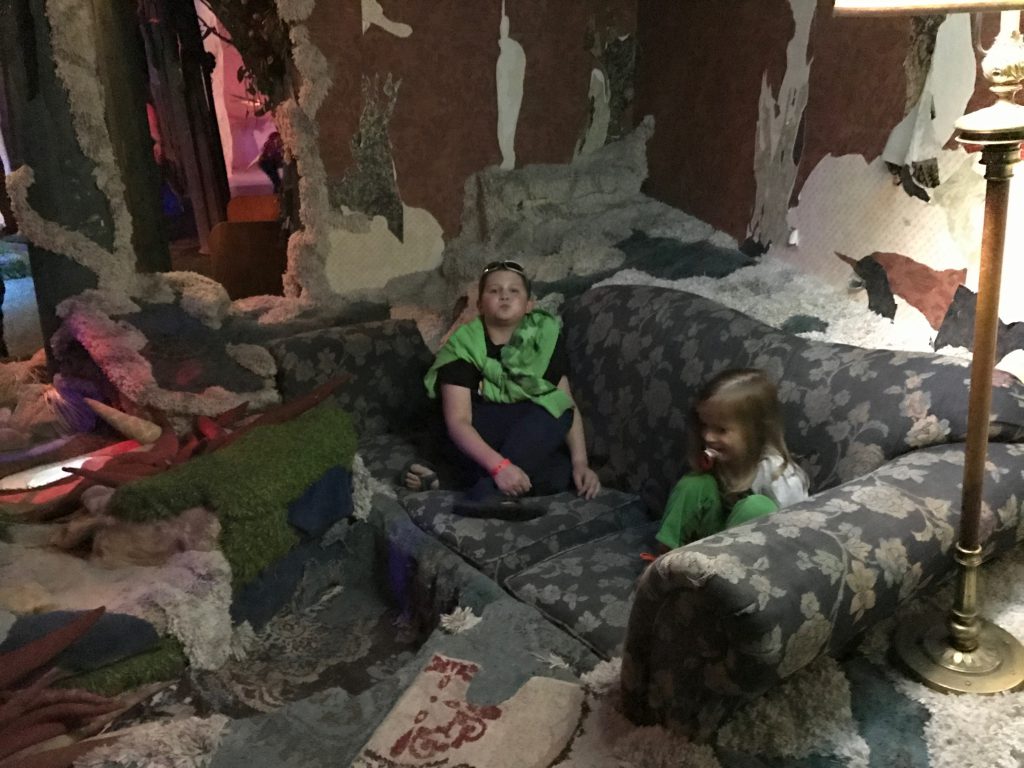 dash took selfies with all of the weird creatures. and i took pictures of him taking selfies.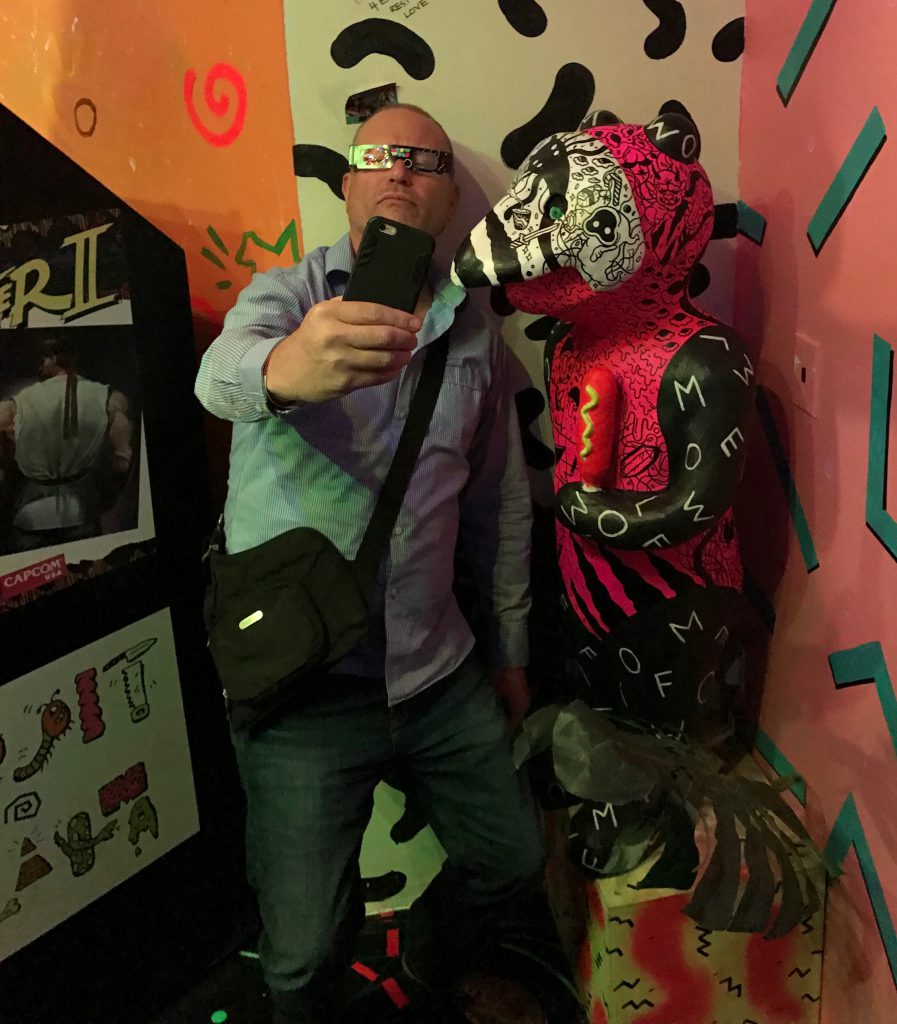 i think this is in the tree house region. looking up. so colorful.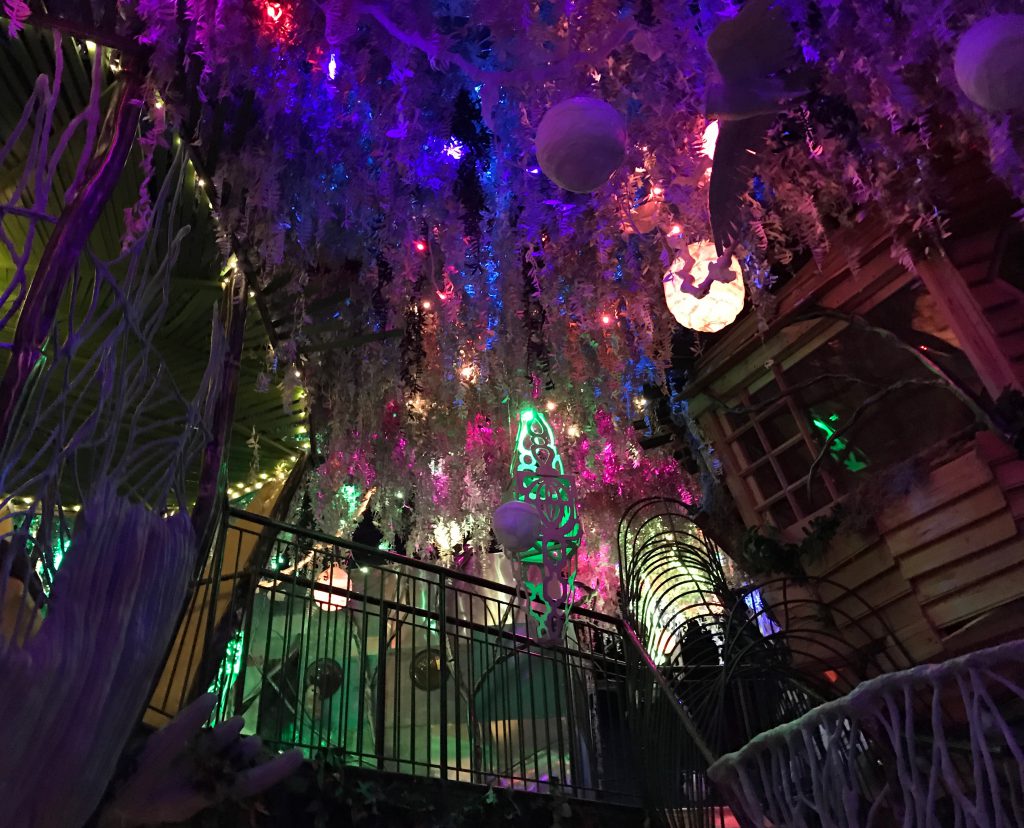 ice portal.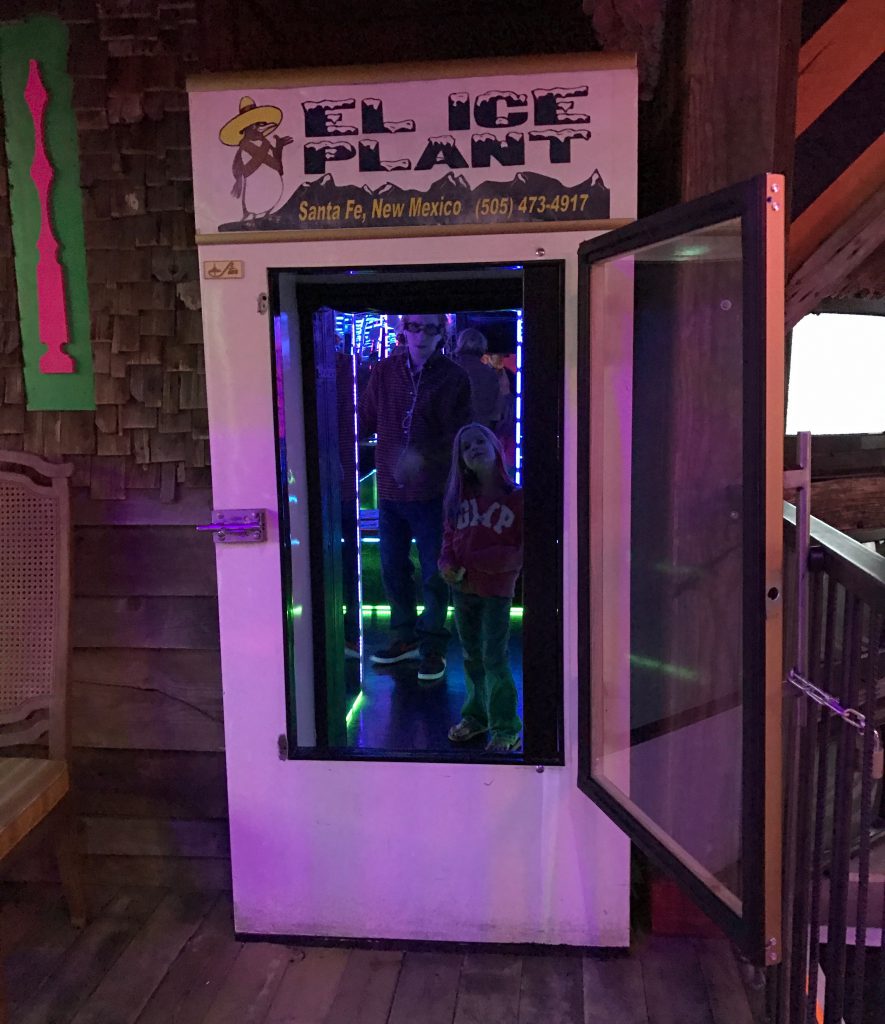 another cool room.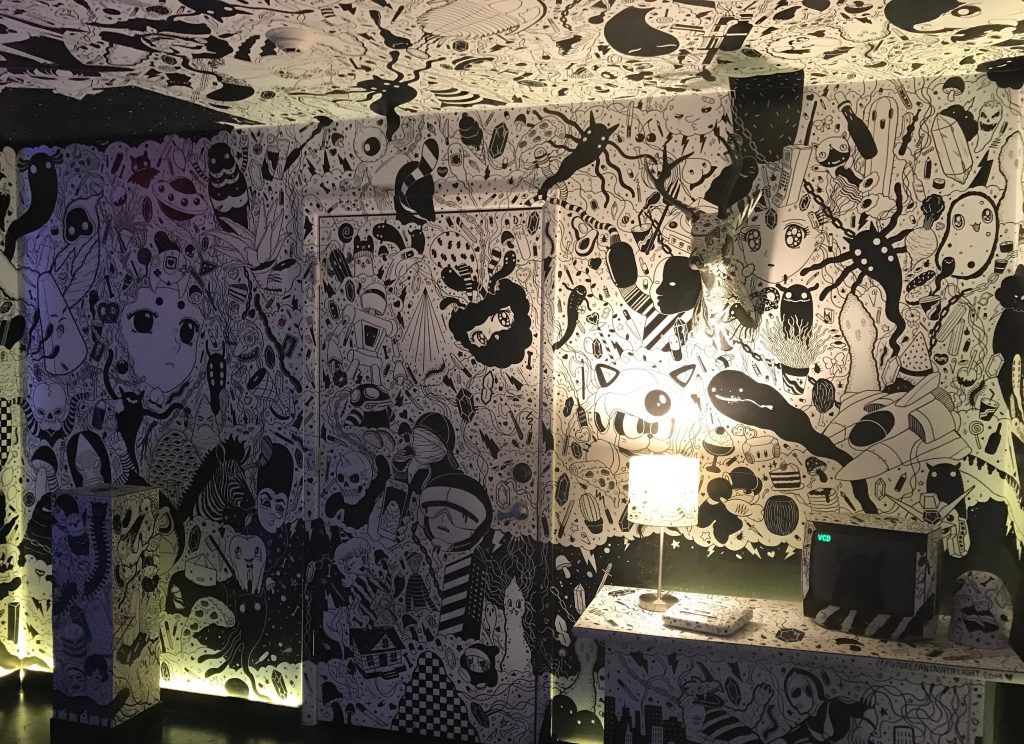 this picture was taken from near the stage where they do live shows. i can't even imagine how weird they must be.

piano room. new gramma serenaded us.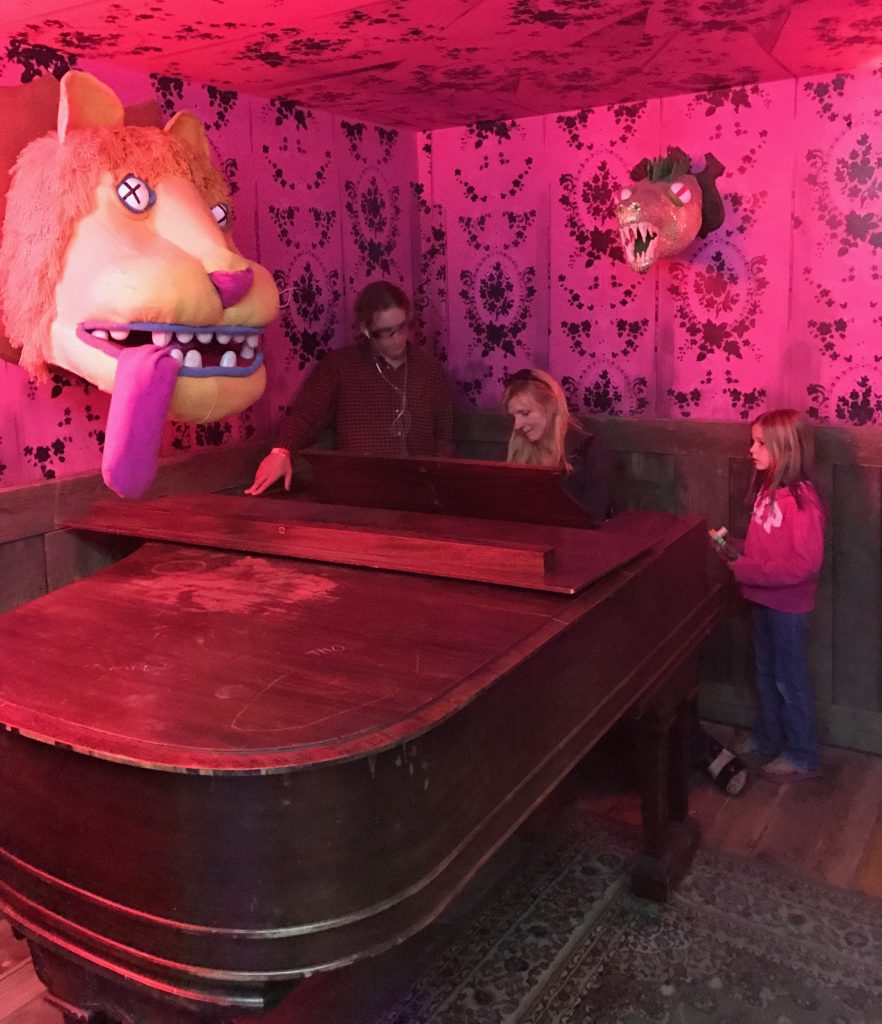 rainbow light cluster and crazel.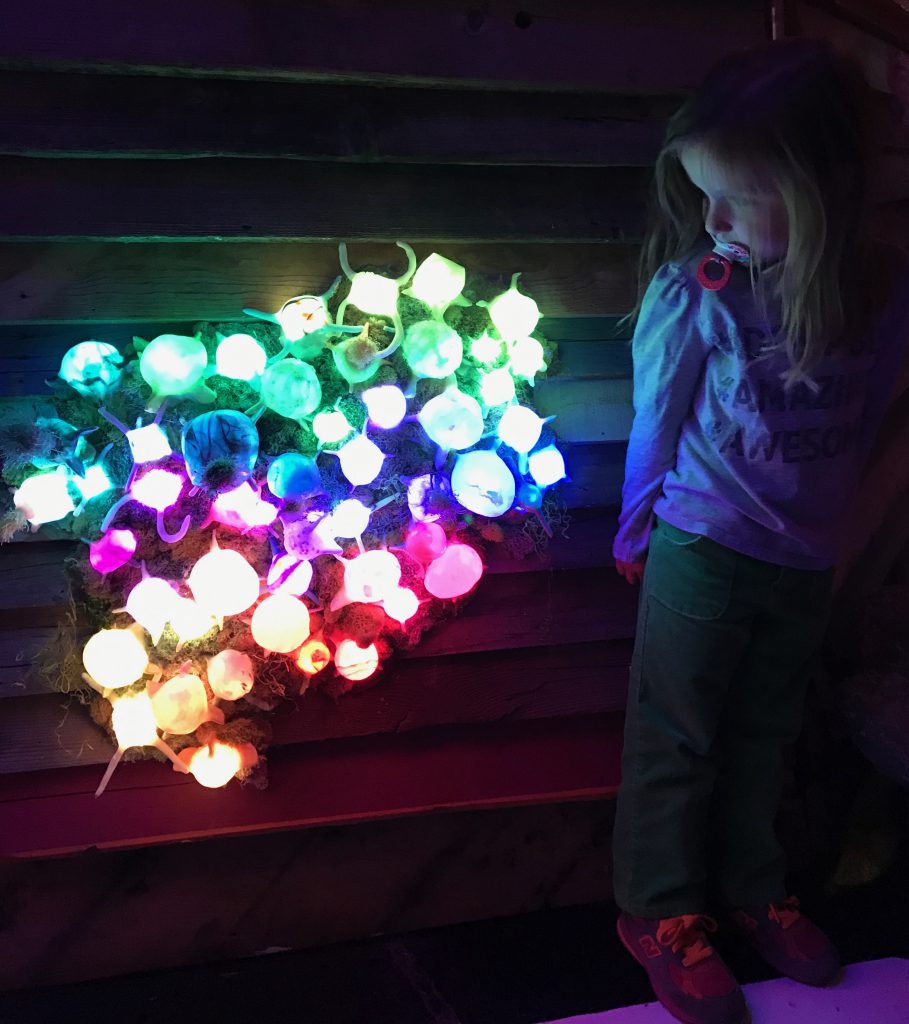 no clue where this was.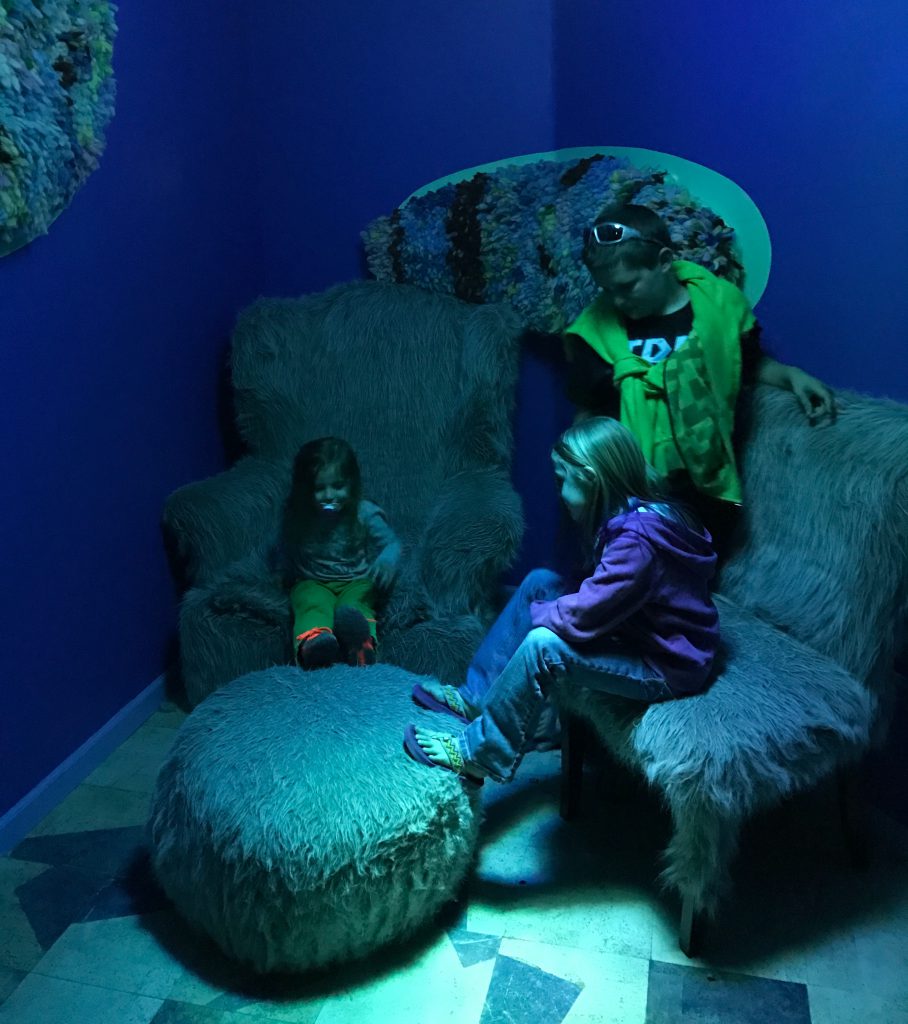 giant cloaked mouse room?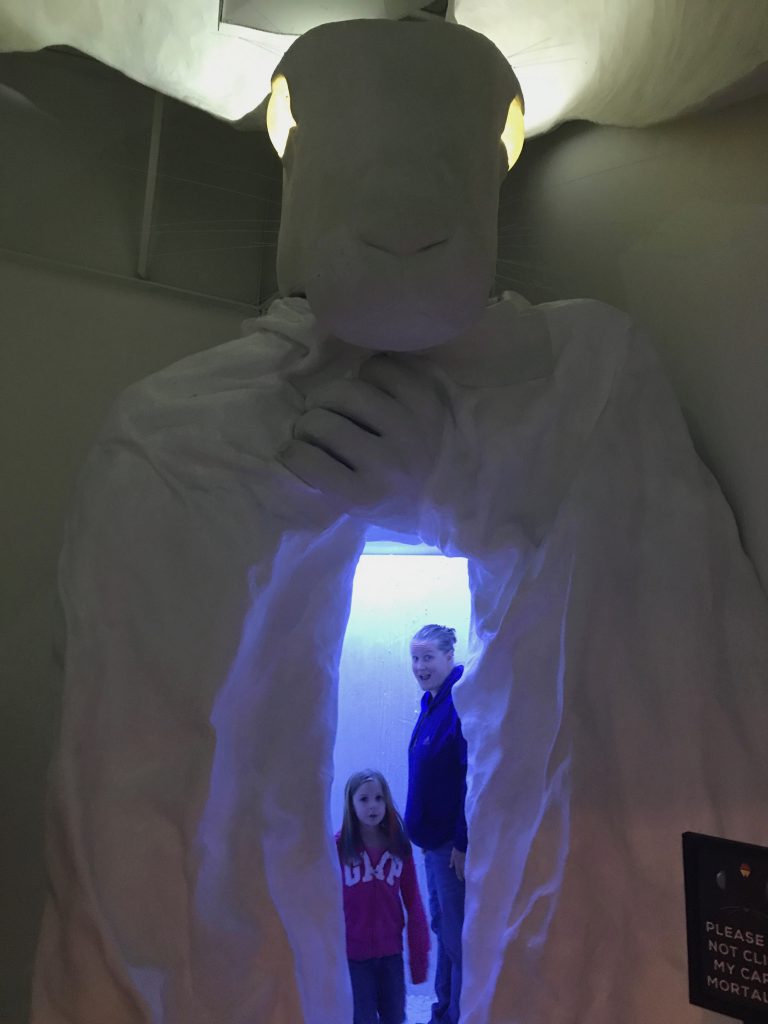 towards the end, we wandered into a room playing loud music, with all sorts of colorful geometric creatures on the walls. there was also a lot of terrible dancing happening.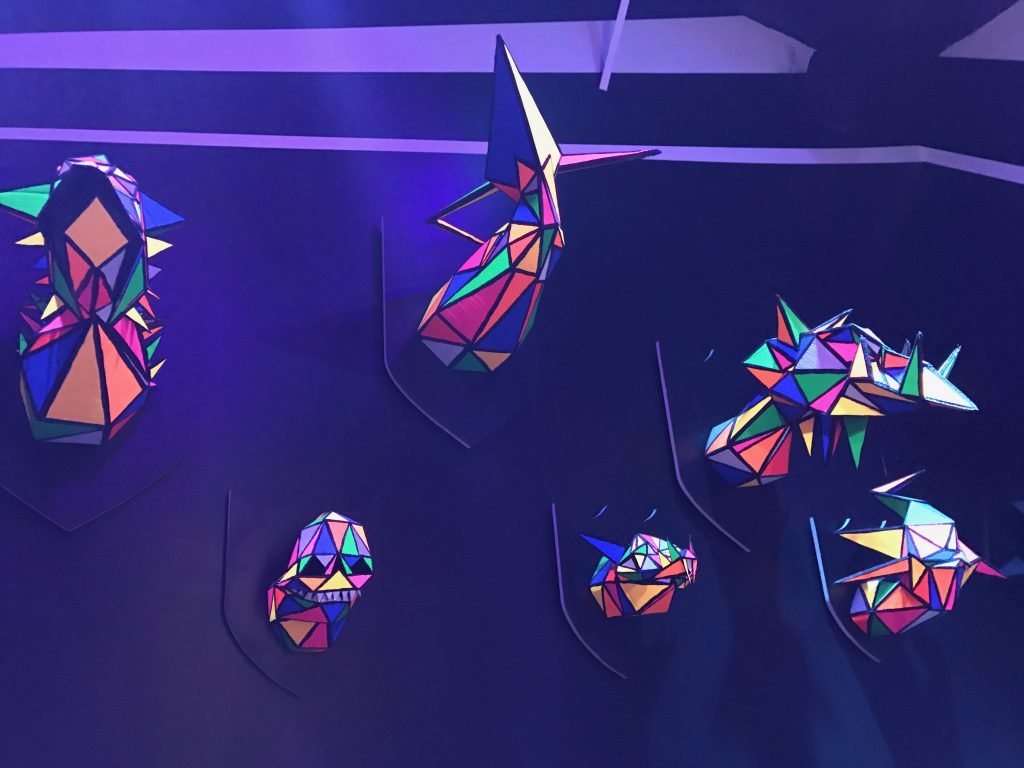 a bathroom trip for the lidkids derailed our whole adventure. after we found our way out, made our way to the bathroom and found our way back to the entrance, everyone fizzled out. i was disappointed, mostly because i knew that we missed a lot in our first pass. oh well. next time, i guess. we did stop for a quick pic with the photobooth guy, though.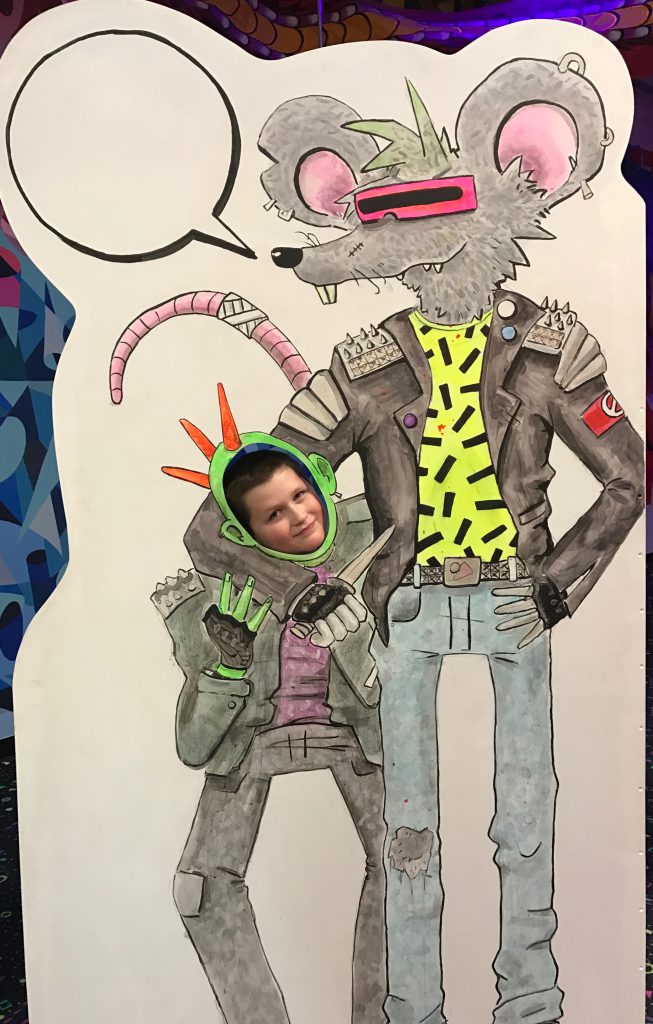 the best description i can give is that it felt like being in someone else's wildest imaginations. that someone being the same person who thought up game of thrones.
or maybe that's what an acid trip is like.
either way, it was pretty cool and if you're ever in the area, it is a must see (do?).
also. my pictures barely scratch the surface of this place. i took a bunch of videos, but video editing is not my thing. you can search for meow wolf on youtube and get a better idea of the complete insanity (awesomeness) that we subjected ourselves to. 🙂