when we were first researching arches national park, i read about the fiery furnace hike, which can only be done with a permit or on a ranger led tour, and i knew i had to do it. it's basically a giant playground of canyons, crevices, fins, arches and scrambles. there's no mapped trails, so it's pretty much a free for all, so you either go with a ranger or you have an excellent sense of direction.
anna and i signed up for the sunday morning hike with a ranger and looked forward to it all week. while we waited to get started….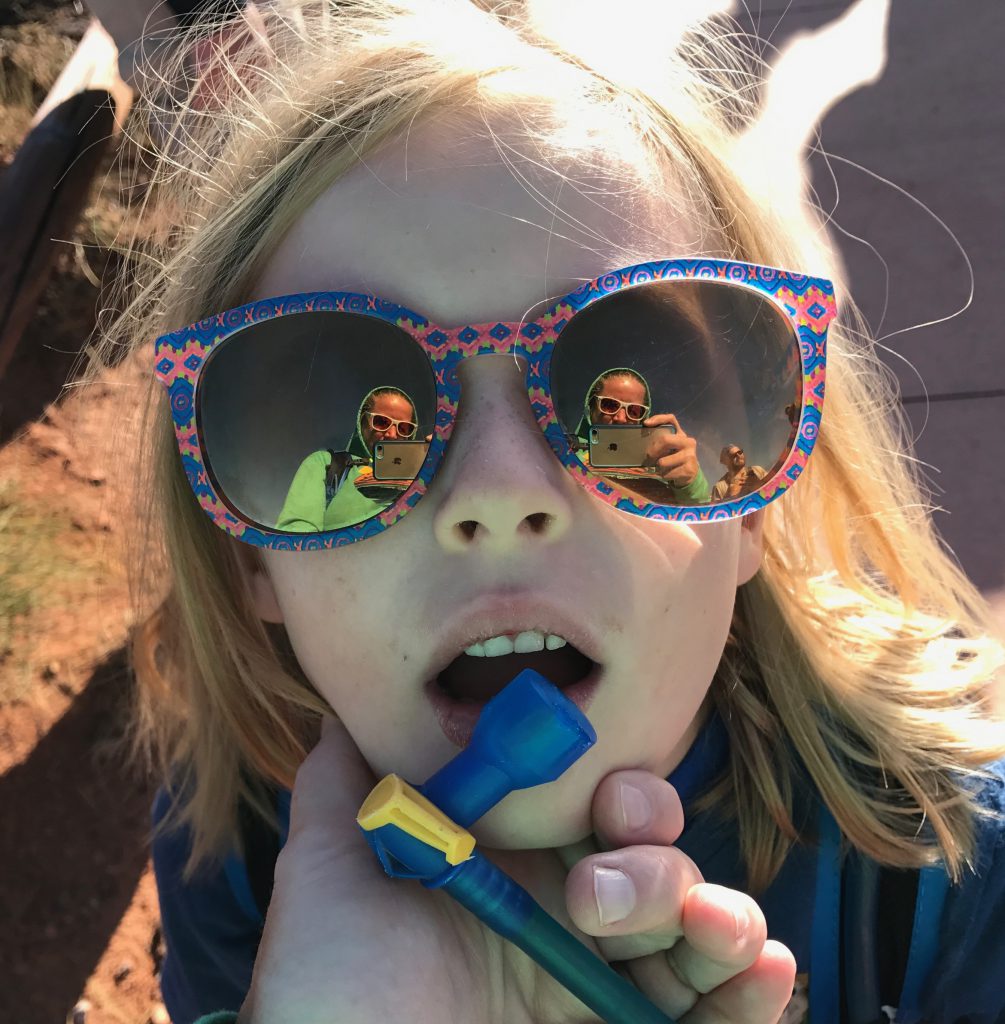 after a quick meet and greet with our ranger, we were on our way.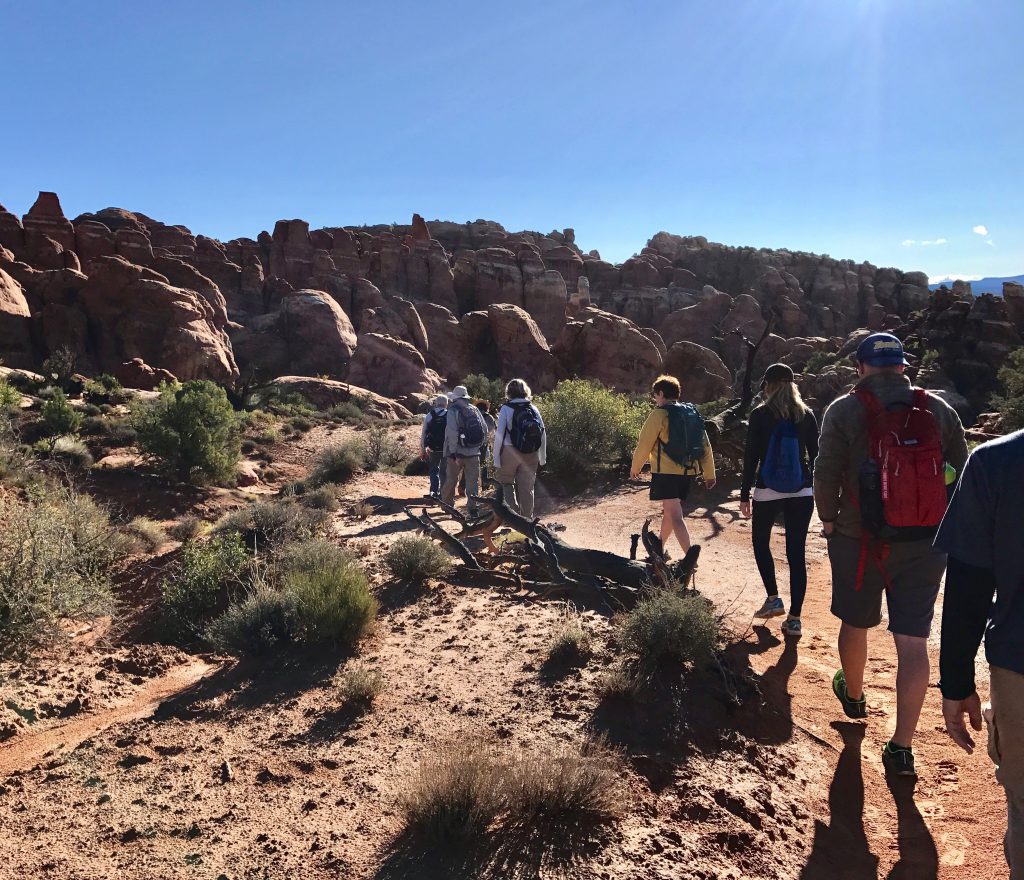 the views coming in weren't too shabby.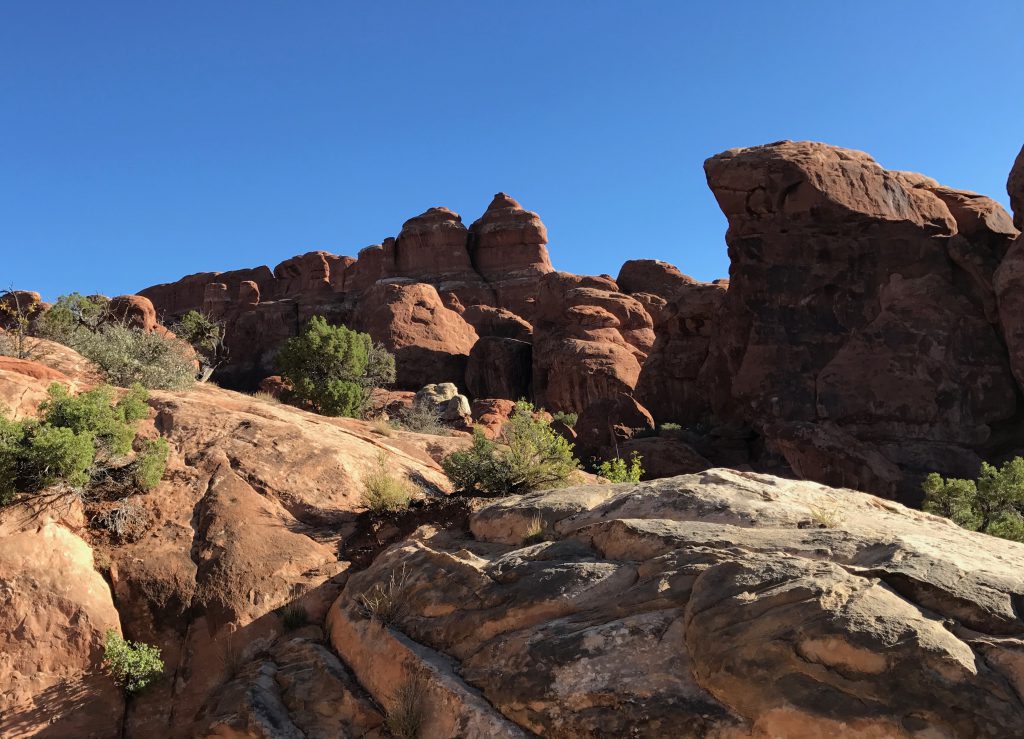 we stopped on the way, to talk about the living soil of arches national park. (long story short. don't walk off the trail because the soil gets crushed and it's not good).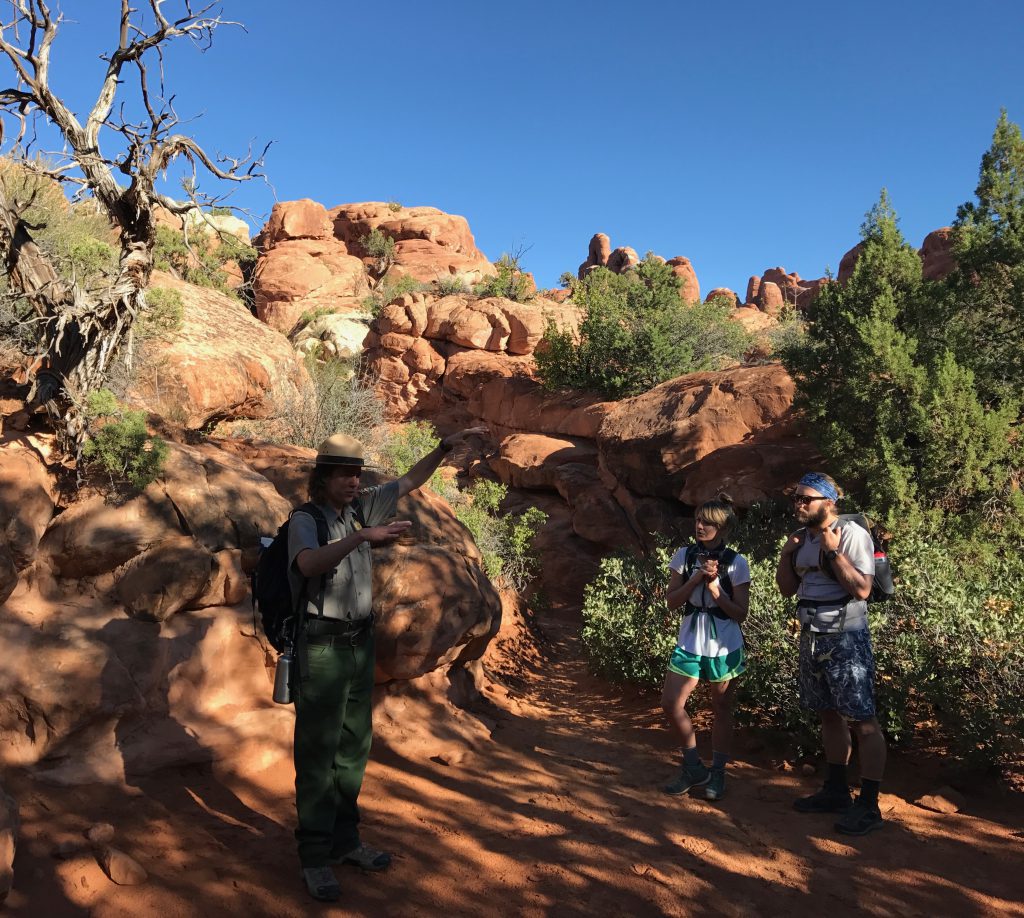 and into the fiery furnace we go. i got a lot of pictures of the back of anna. sorry.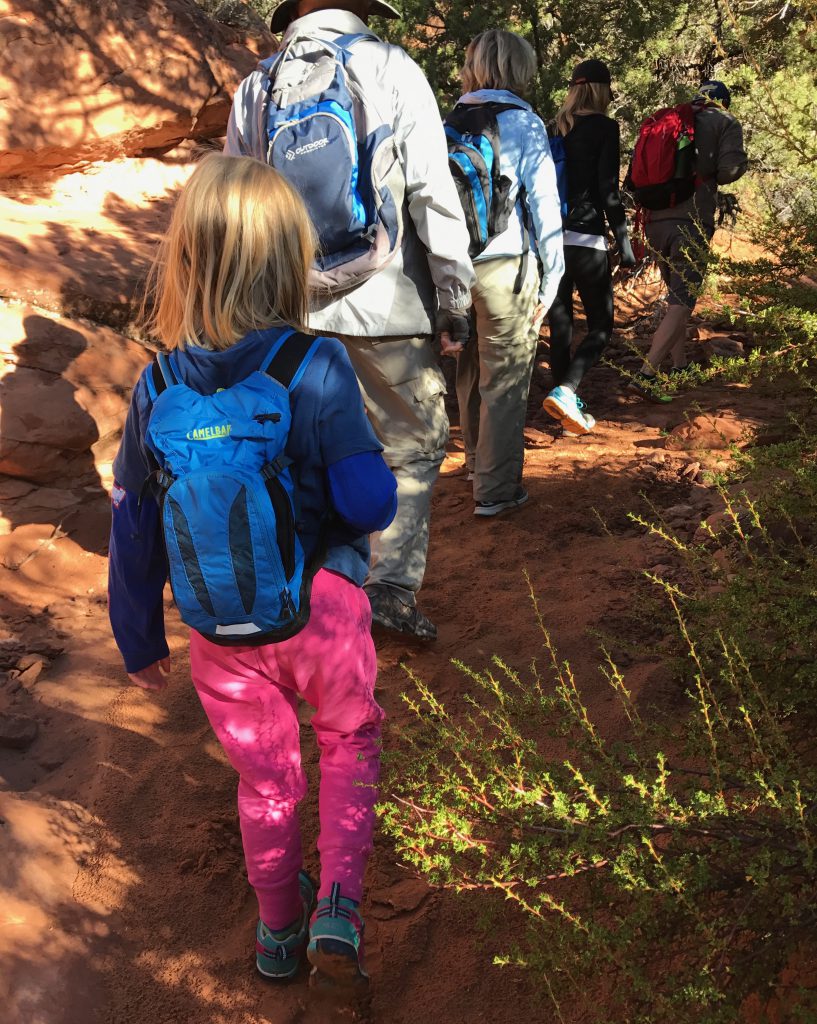 we felt so small.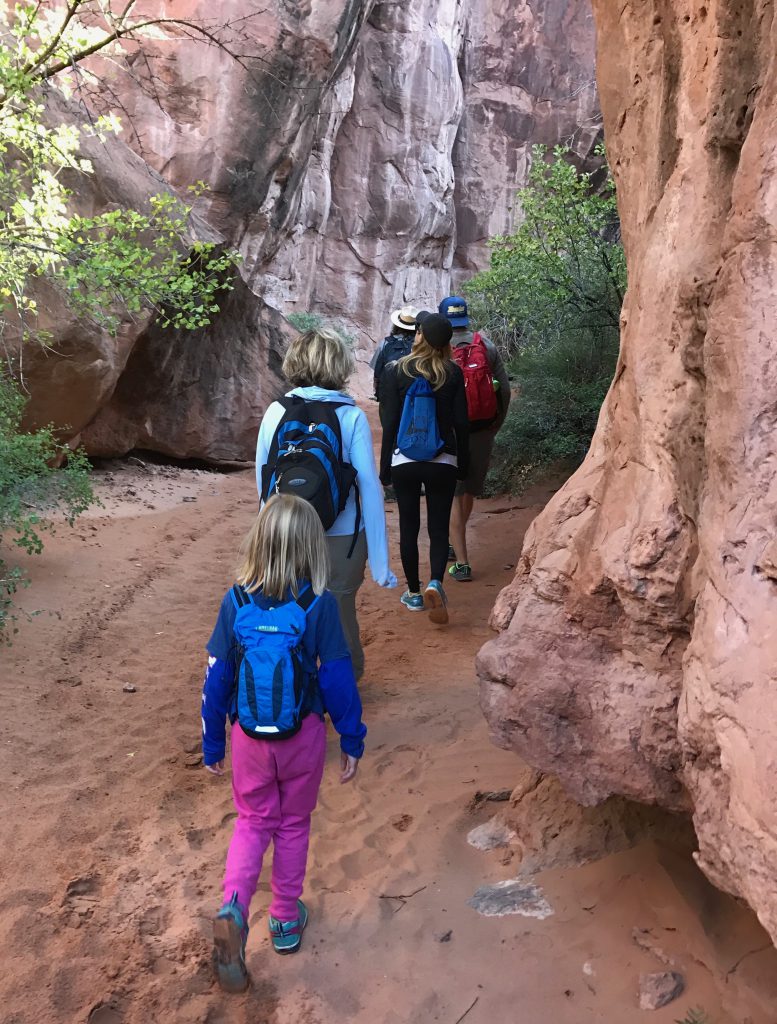 as we wandered around, i was able to get a pic or two of anna, during the safe spots.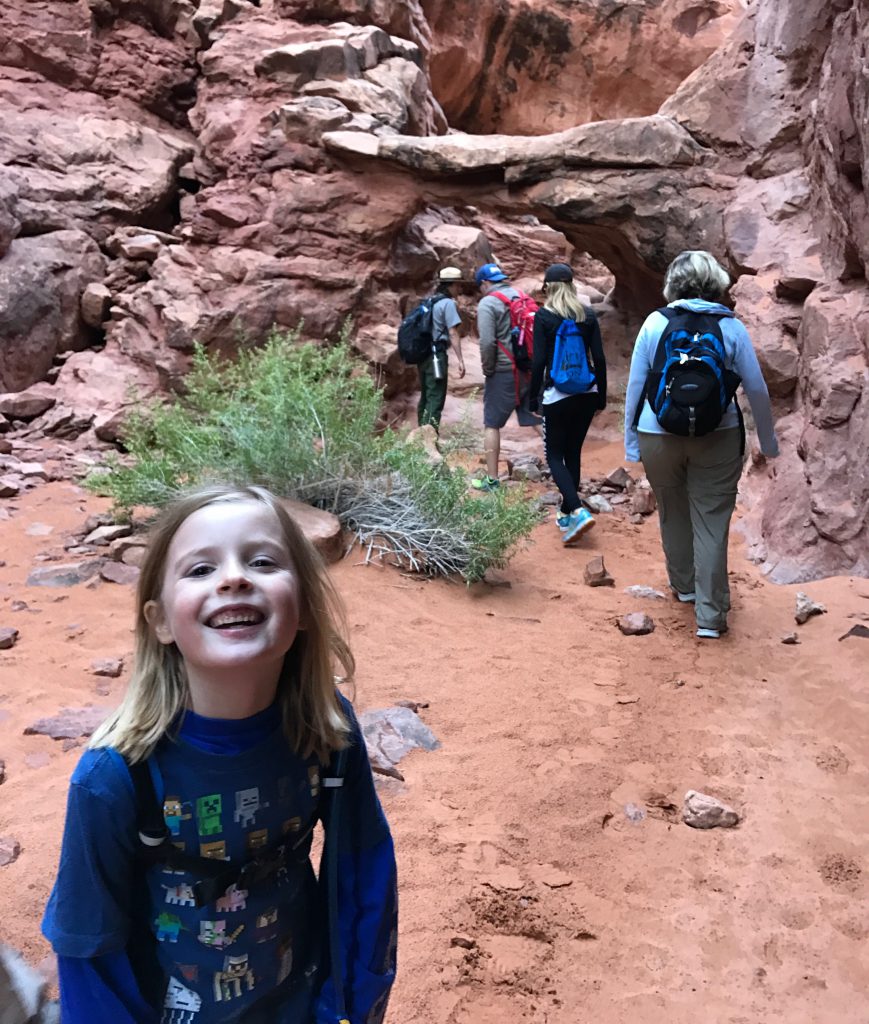 the sandstone formations towered around us. it was easy to forget we were in a national park teeming with visitors.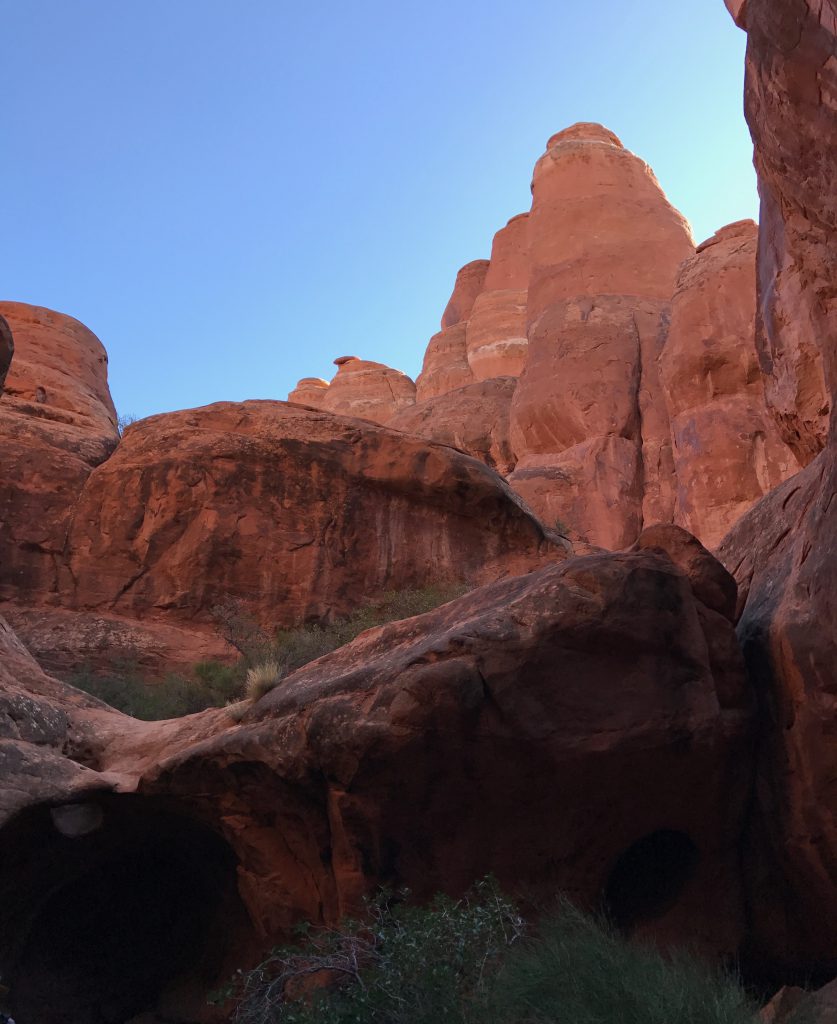 cute hiker girl.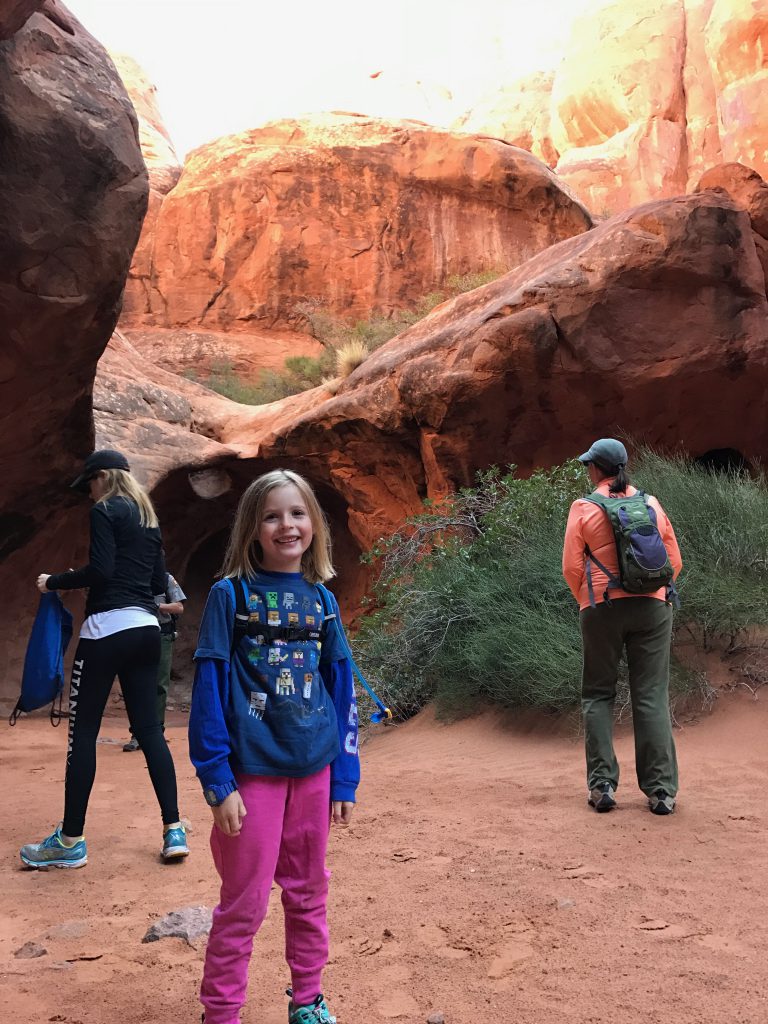 pot hole arch above. current alcove and possible future arch behind anna.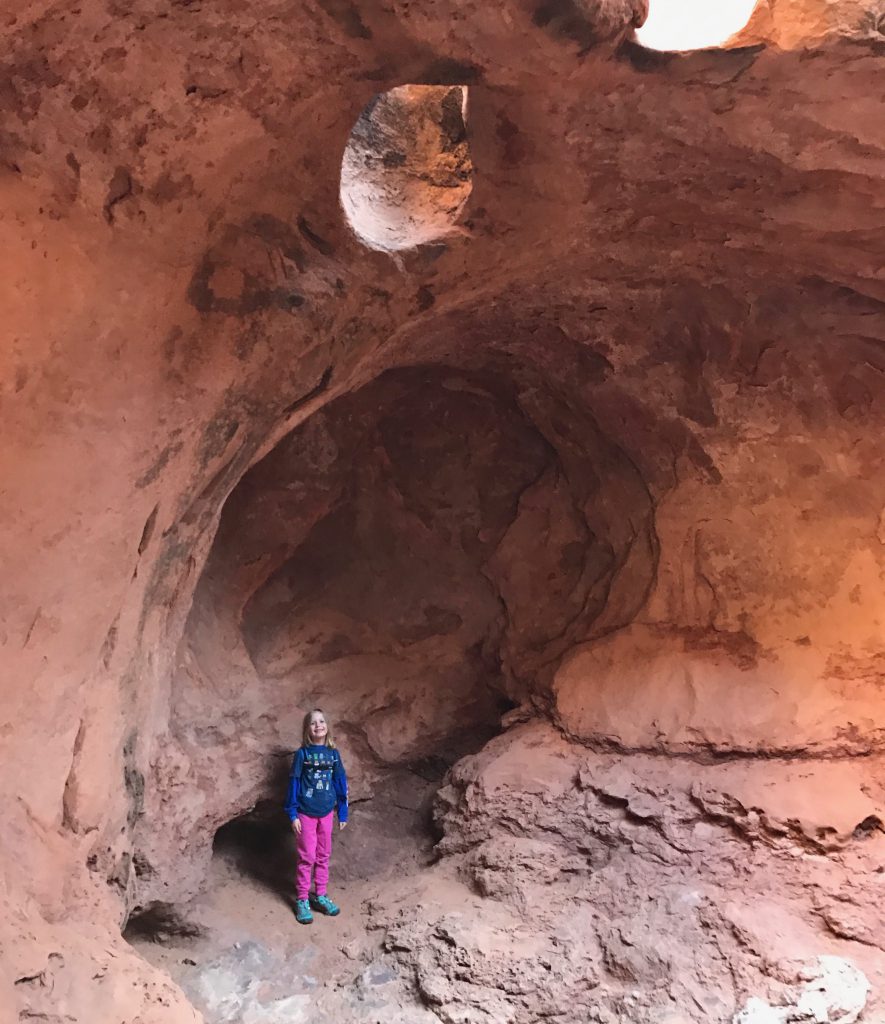 swiss cheese erosion. (it has a name. that i forgot. that our knowledgable ranger told us.)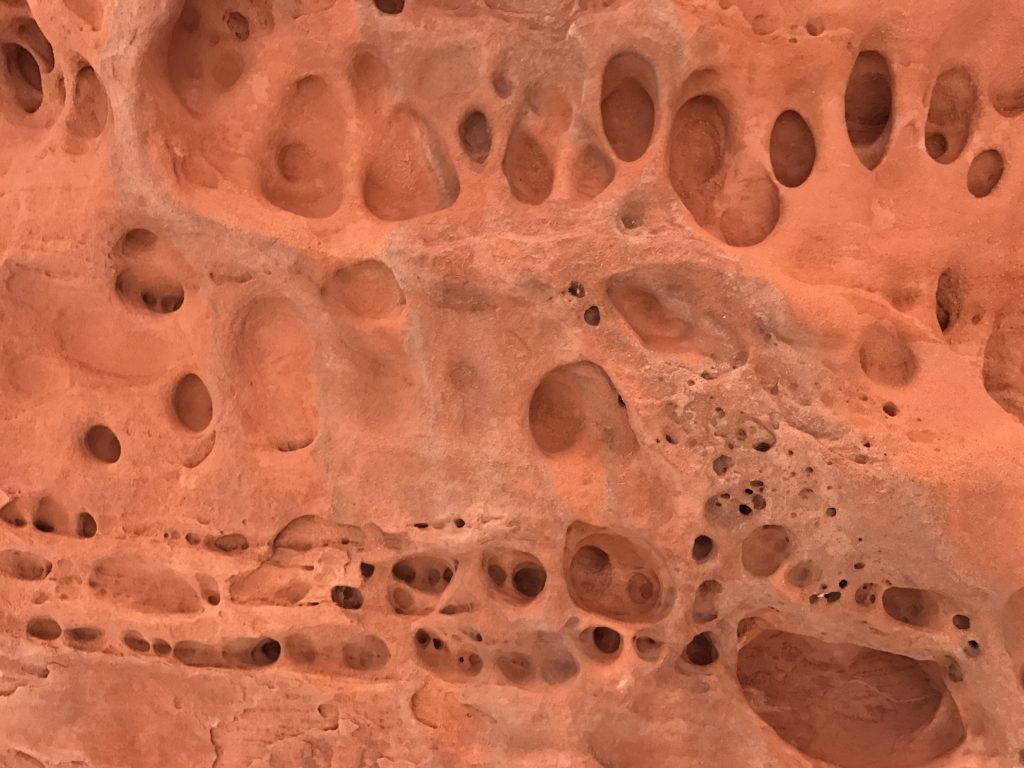 super cool little arch along our path.

spires and fins and blue skies.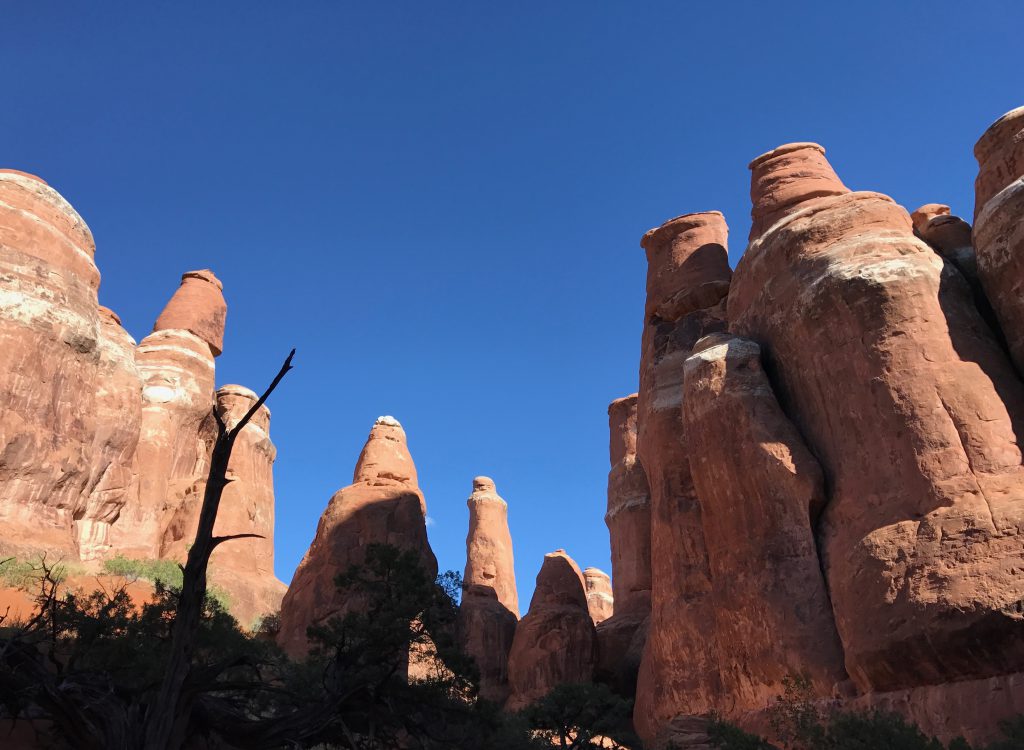 strolling into a crevice. i wish i was able to take more pics of the girl doing all the cool technical stuff, but i was mostly staying extra close and keeping all of my hands available to help keep her alive. as it was, she barely needed any help.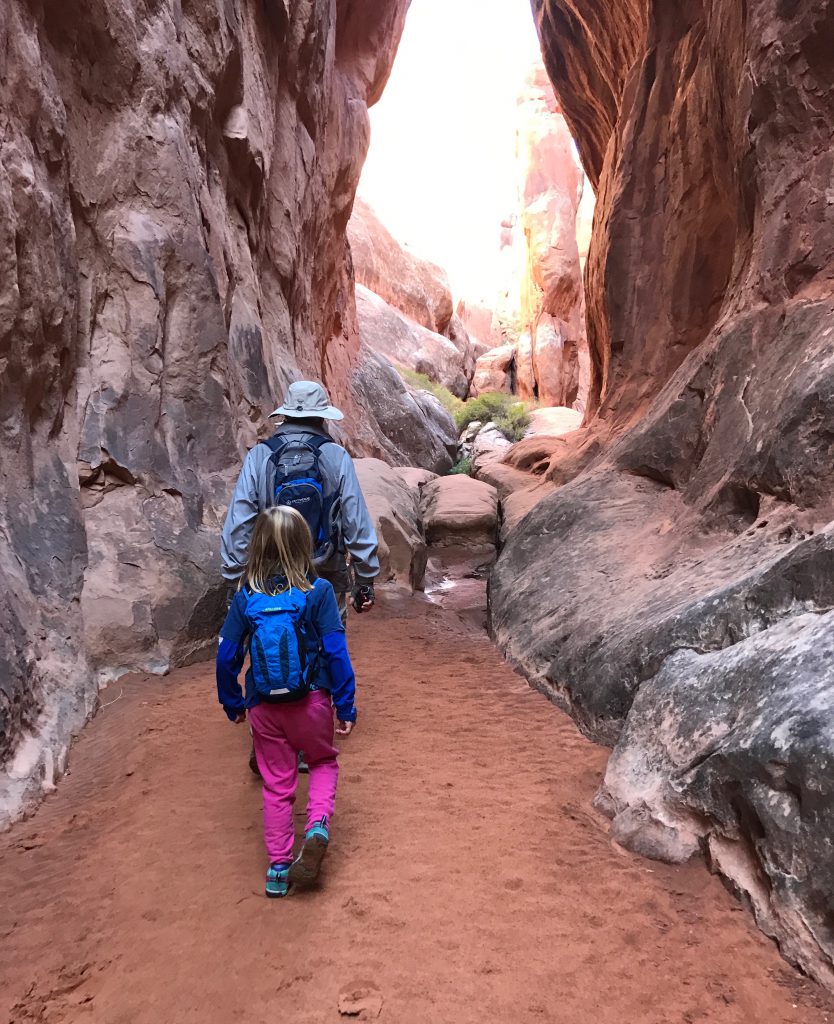 twin arches. the looked like alien eyes.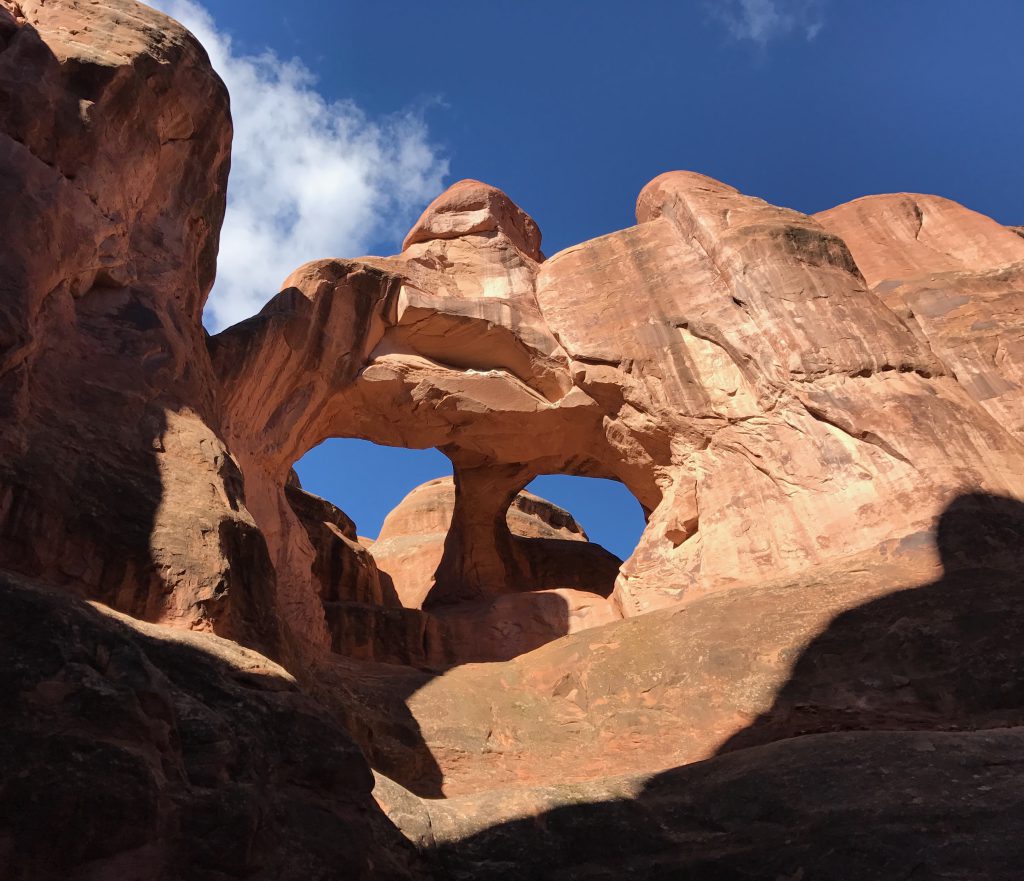 straight above my head.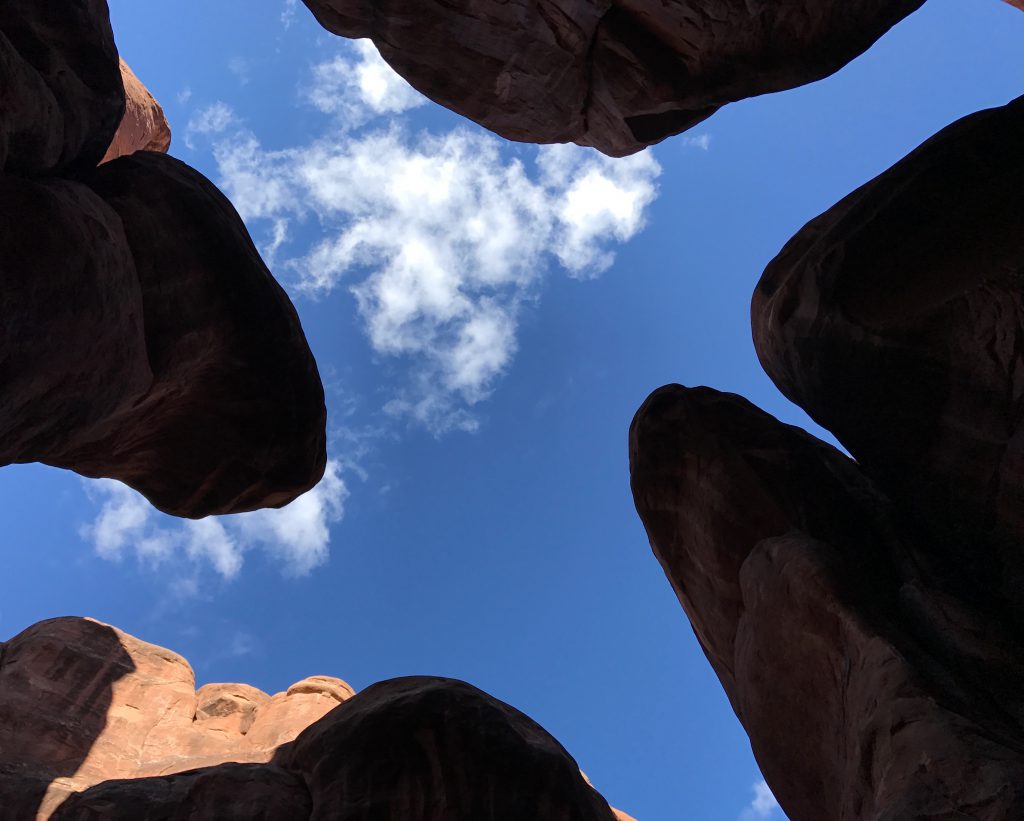 more excellent scenery.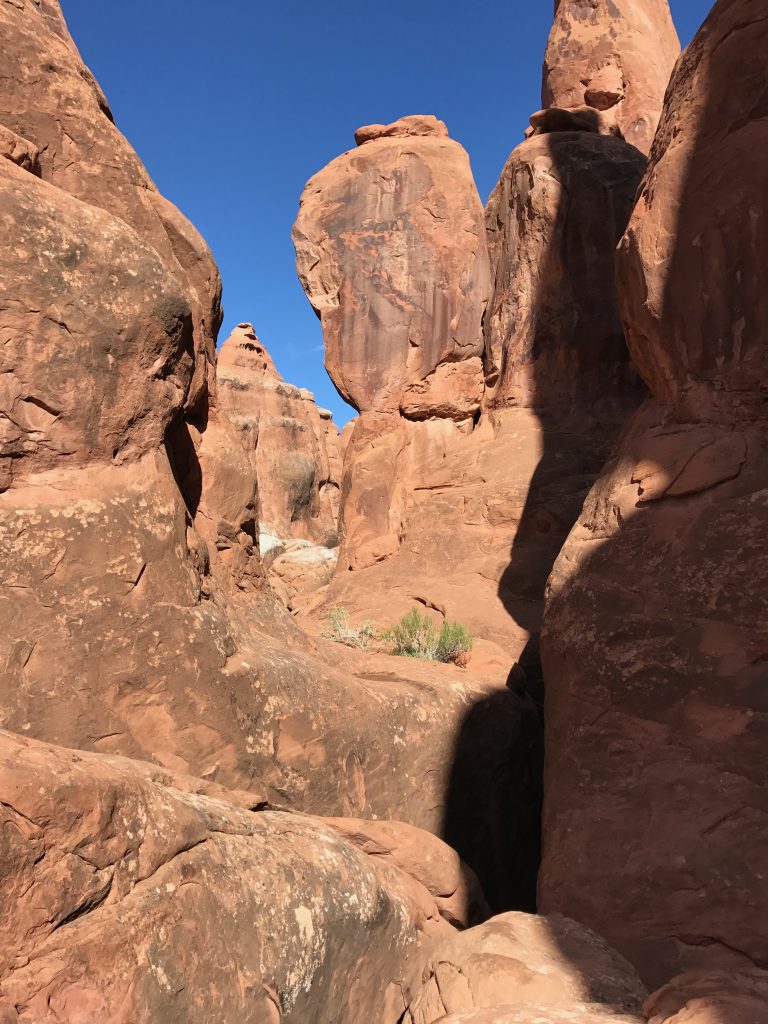 our one and only pic together.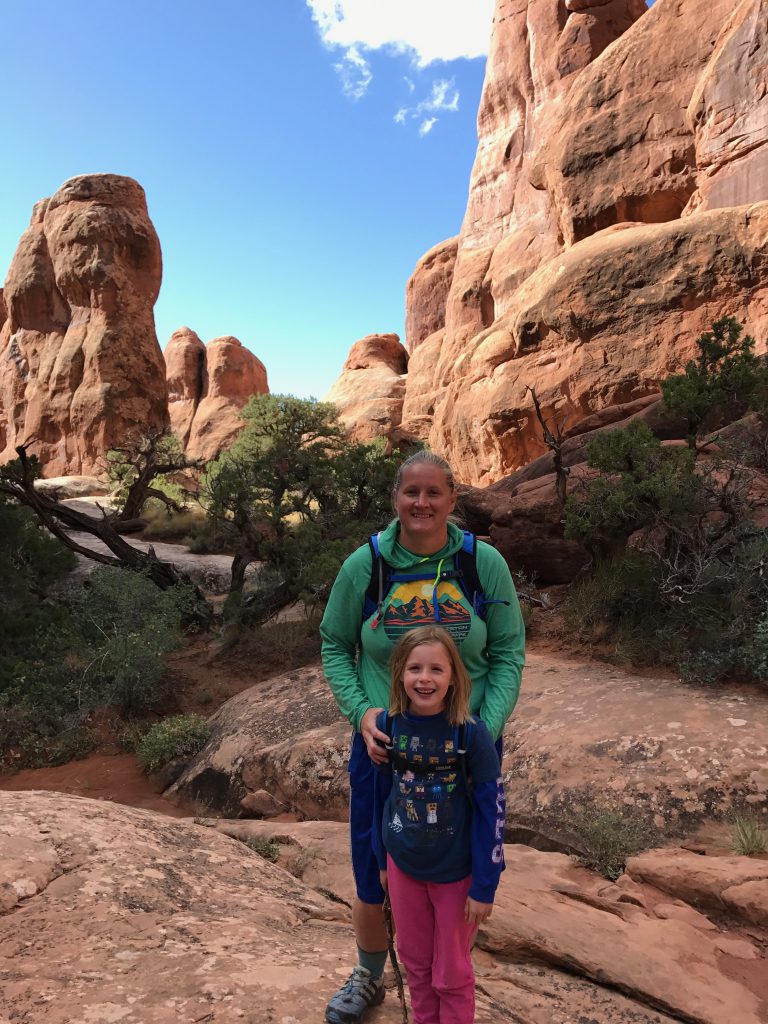 and then some more sandstone.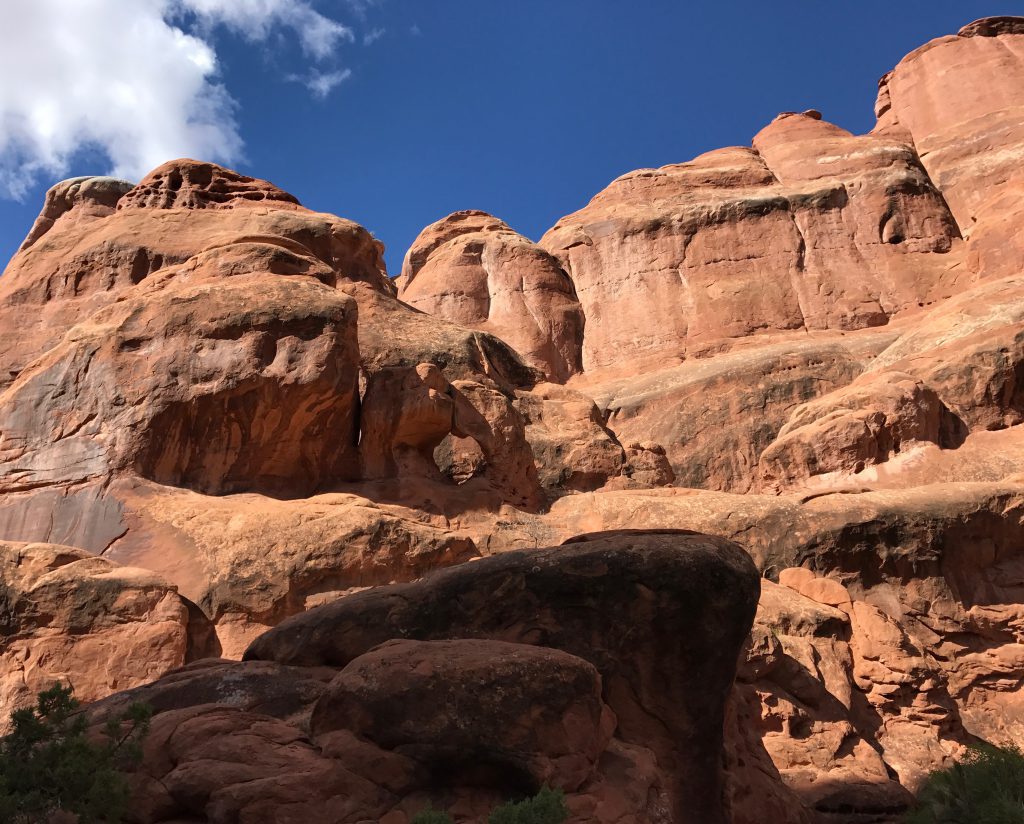 alcove selfie.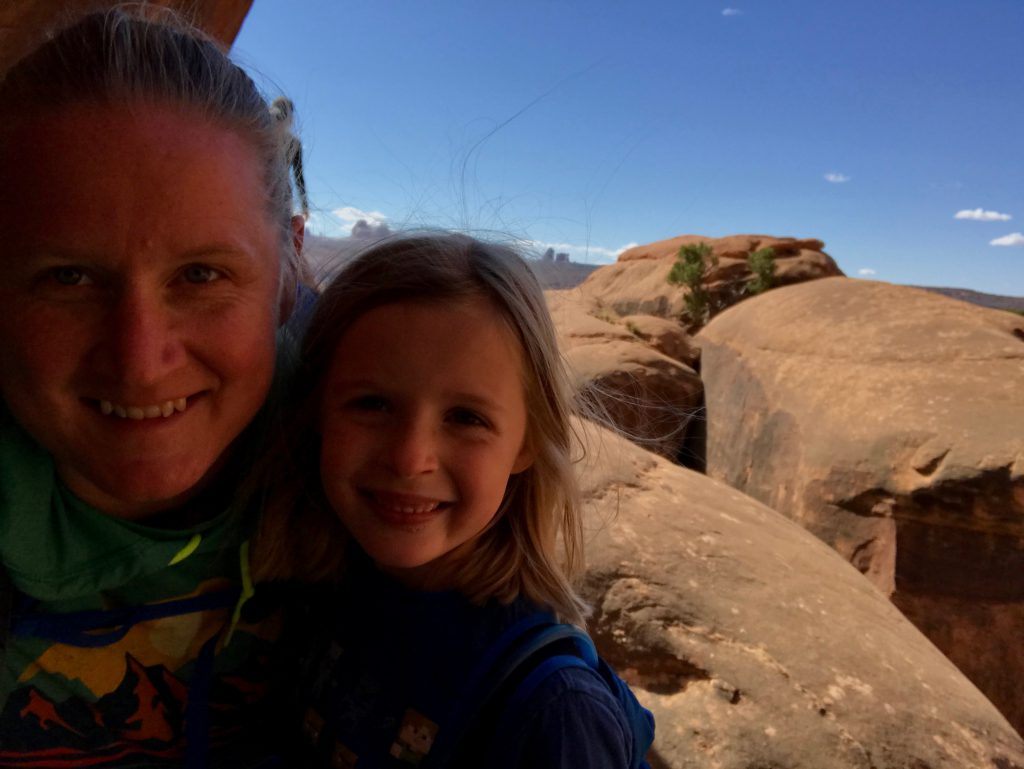 our friendly ranger stopped to give us a thorough lesson on the life and habitat of the packrat. definitely interesting. and sort of gross.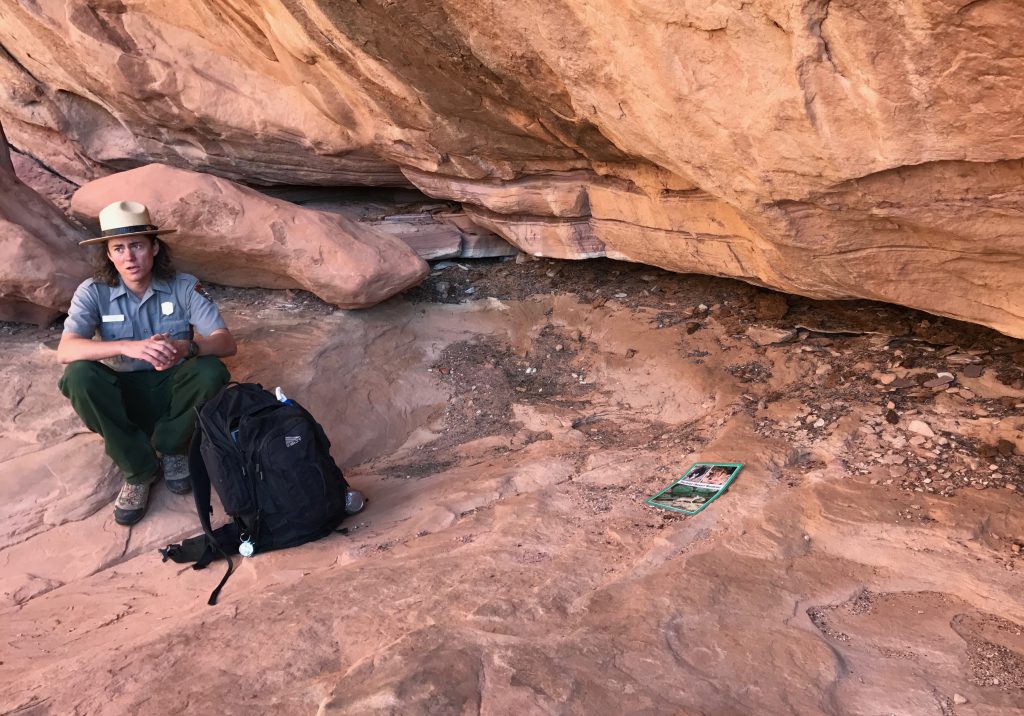 my iphone pics do not do this place justice.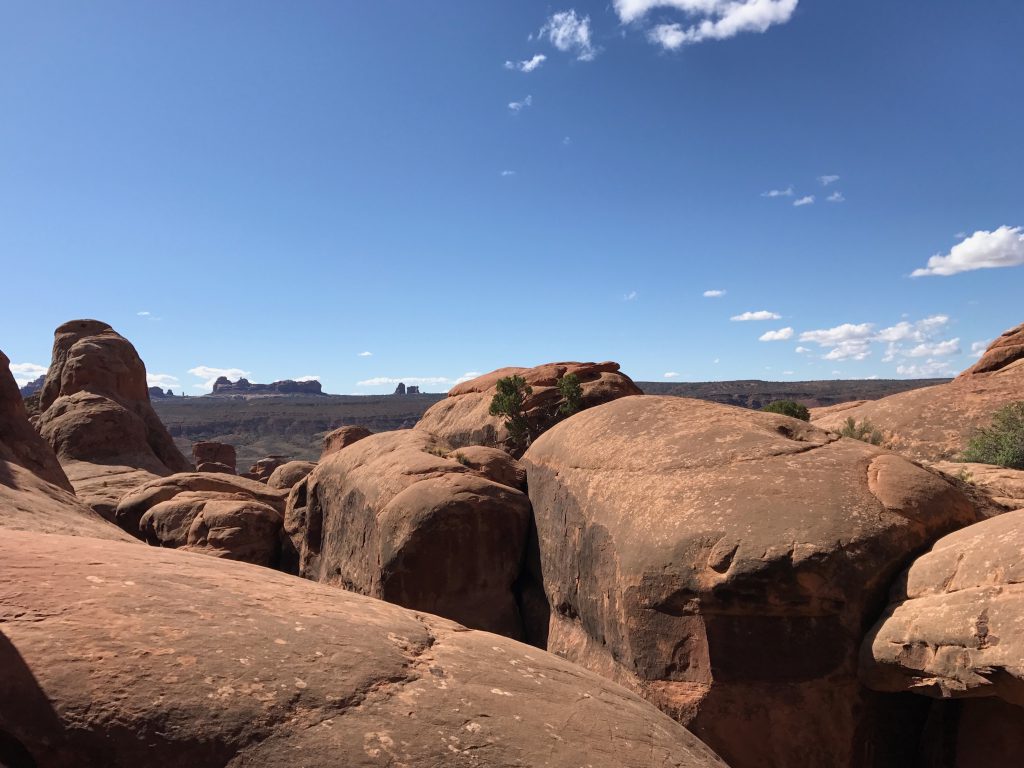 squeeeeeezing through.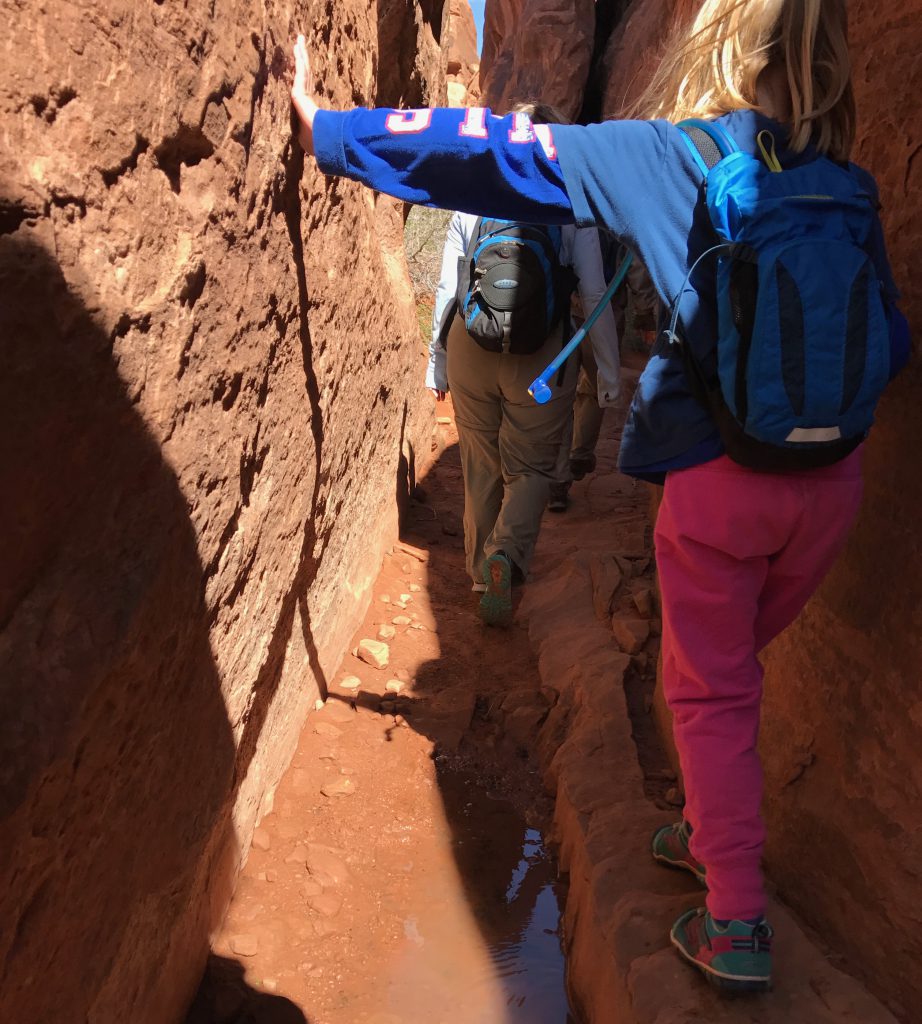 more pics of the back of anna.

everywhere we turned, the scenery was amazing.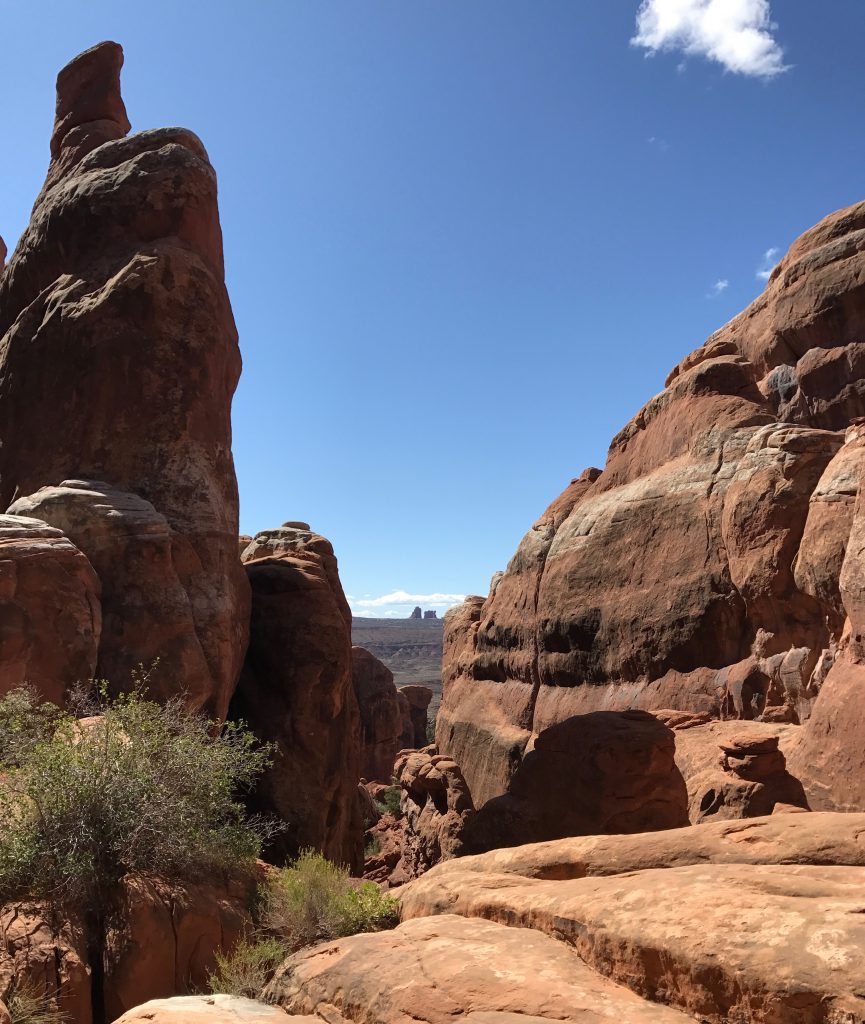 fins and spires.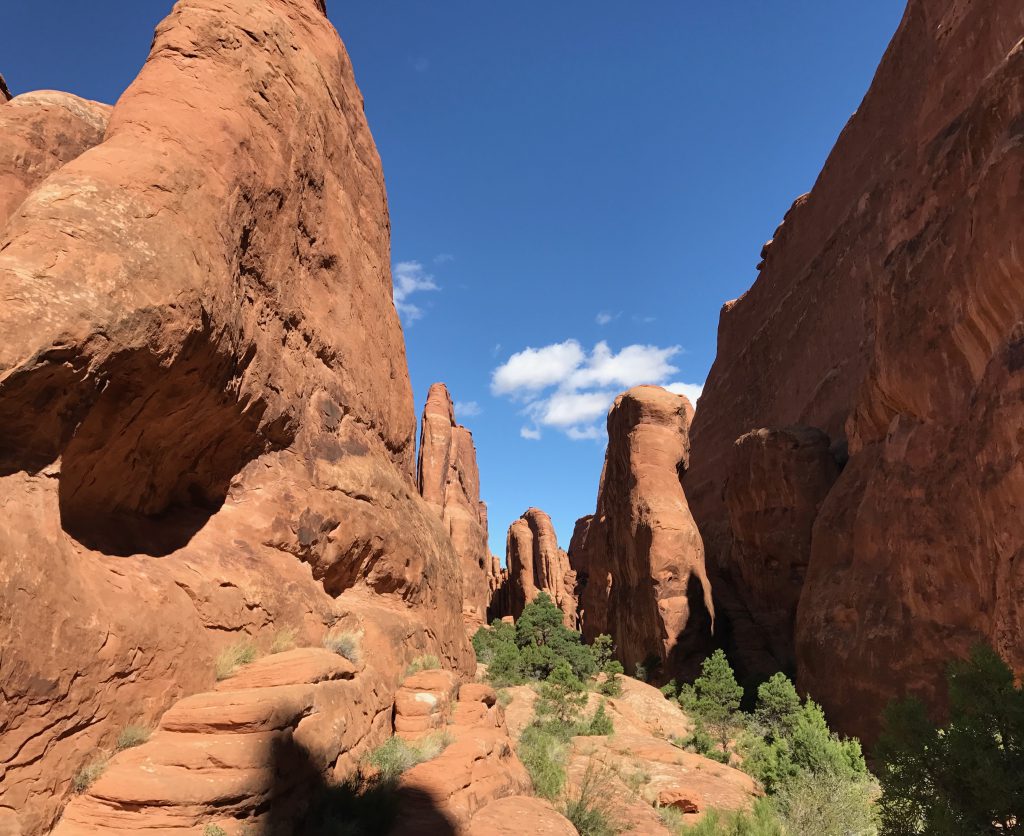 cute annababy pro hiker.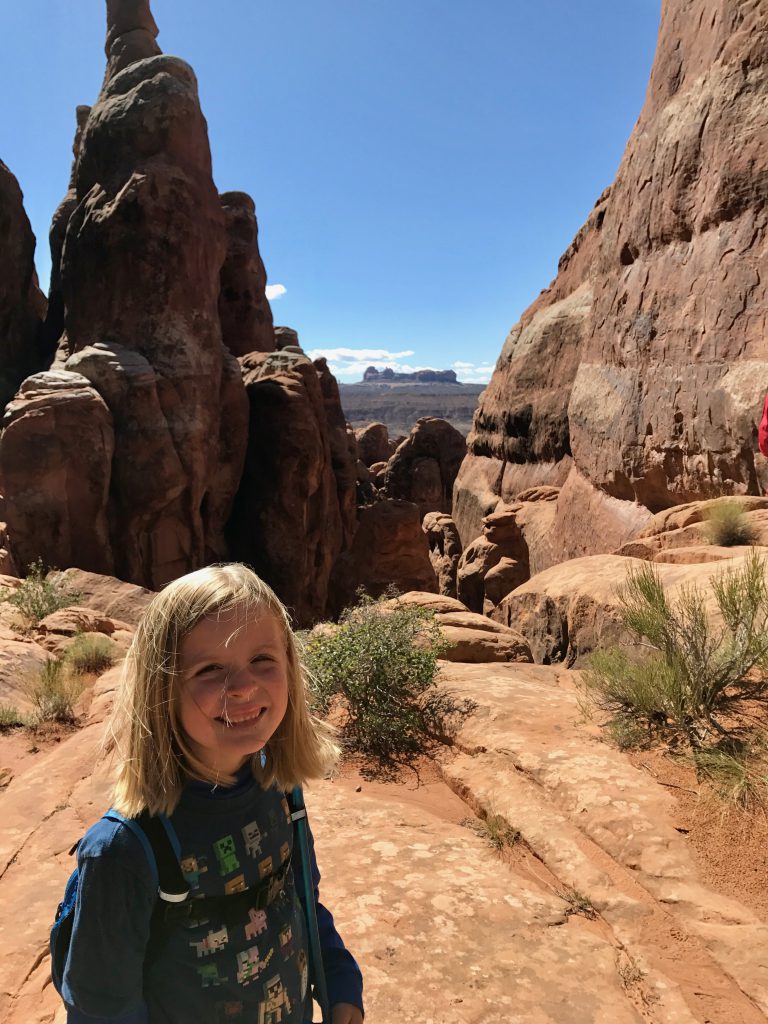 another squeeze. these were the only spots i felt comfy taking action shots.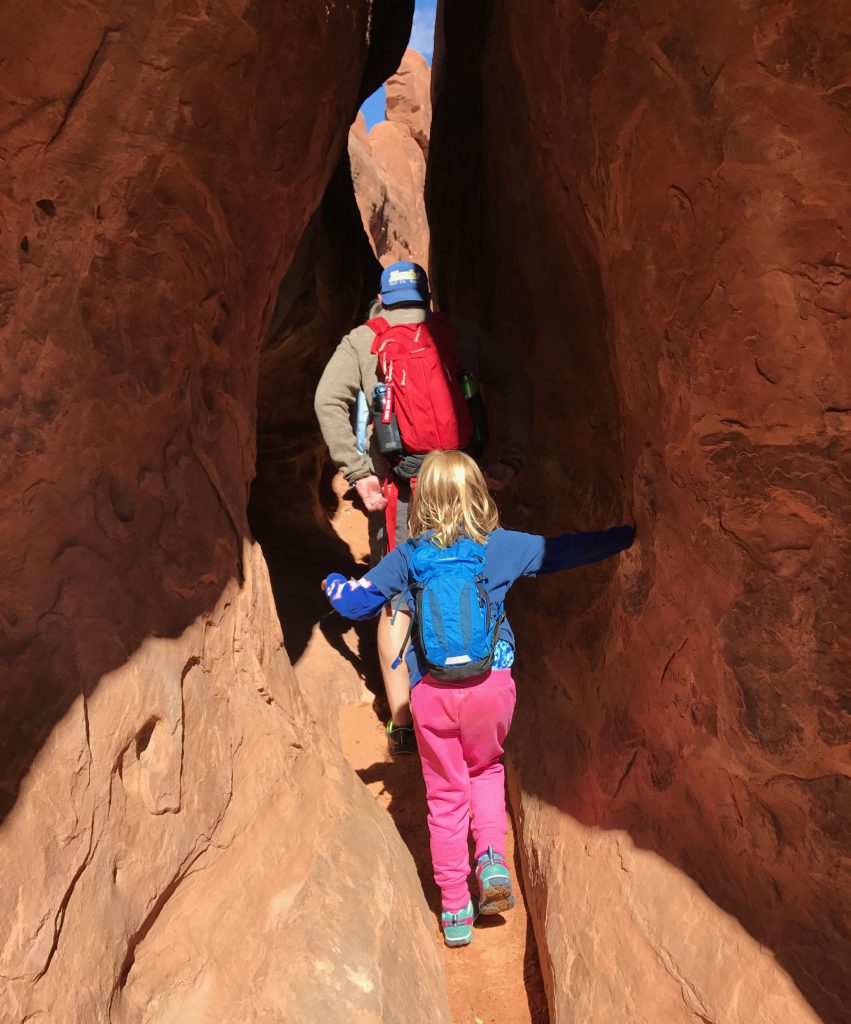 sort of the highlight of the trip was our time under this crazy cool arch. i couldn't even get the whole thing in the pic. we were sort of underneath it and on a slope.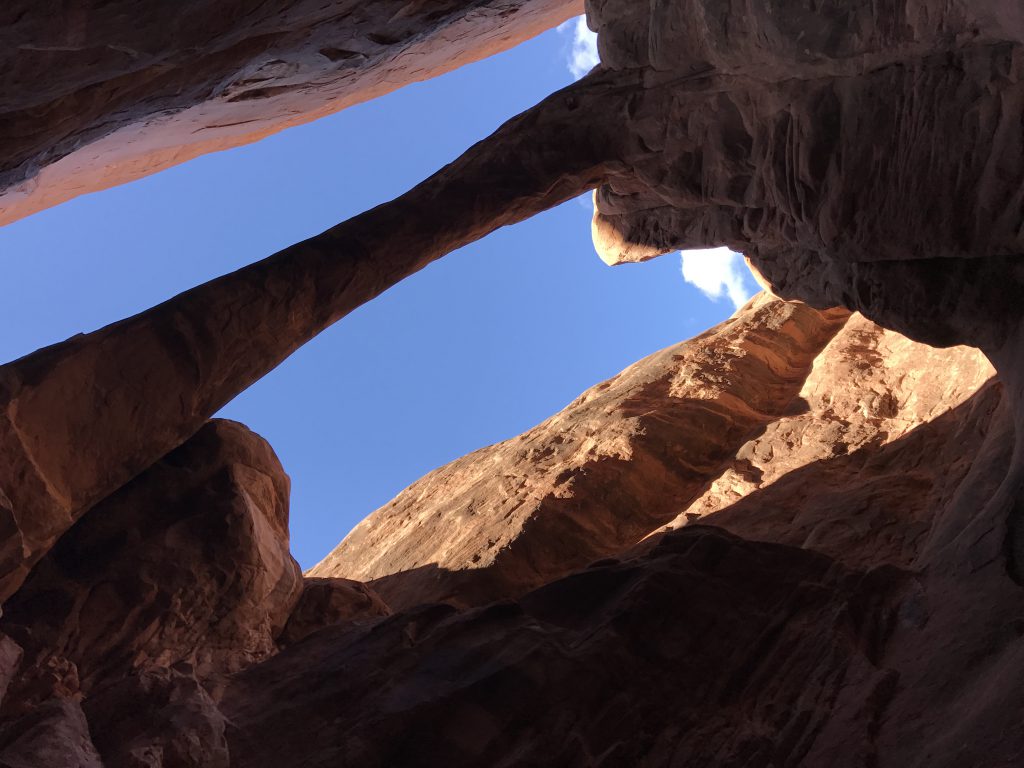 anna wanted so badly to climb to the top, but no one else did, so we hung back too.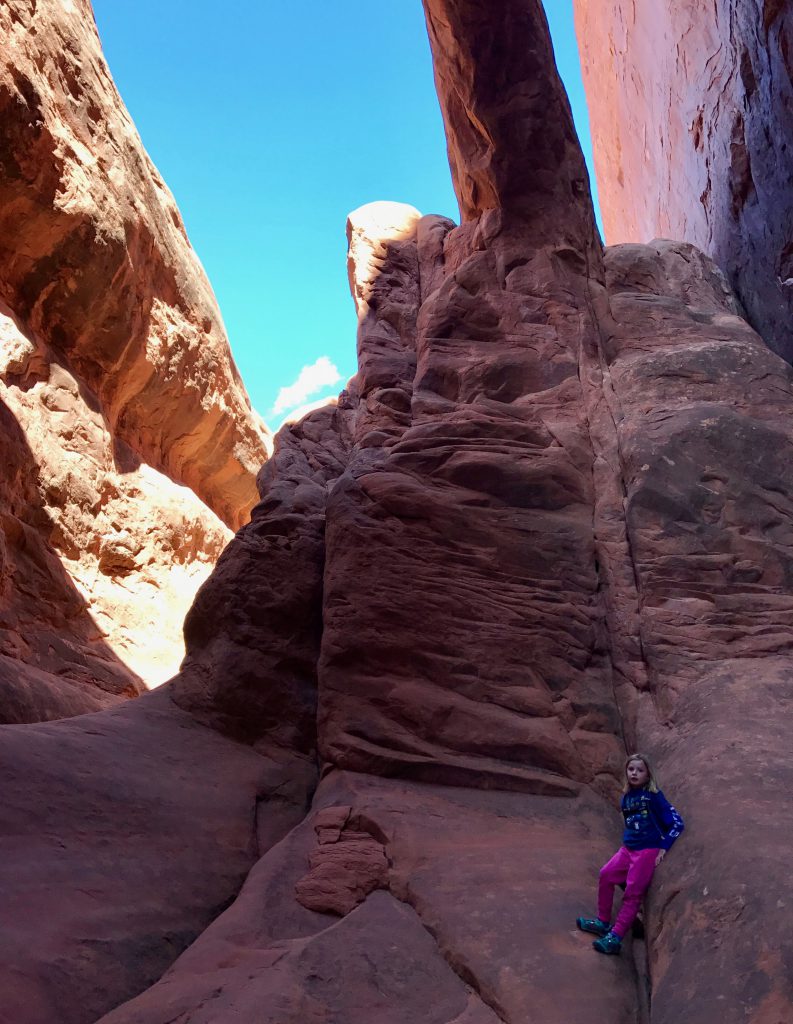 anna and sort of the arch. while we were in this area, we had a little sit down lesson about the history of tourism and roads and infrastructure in the park. it was all quite interesting.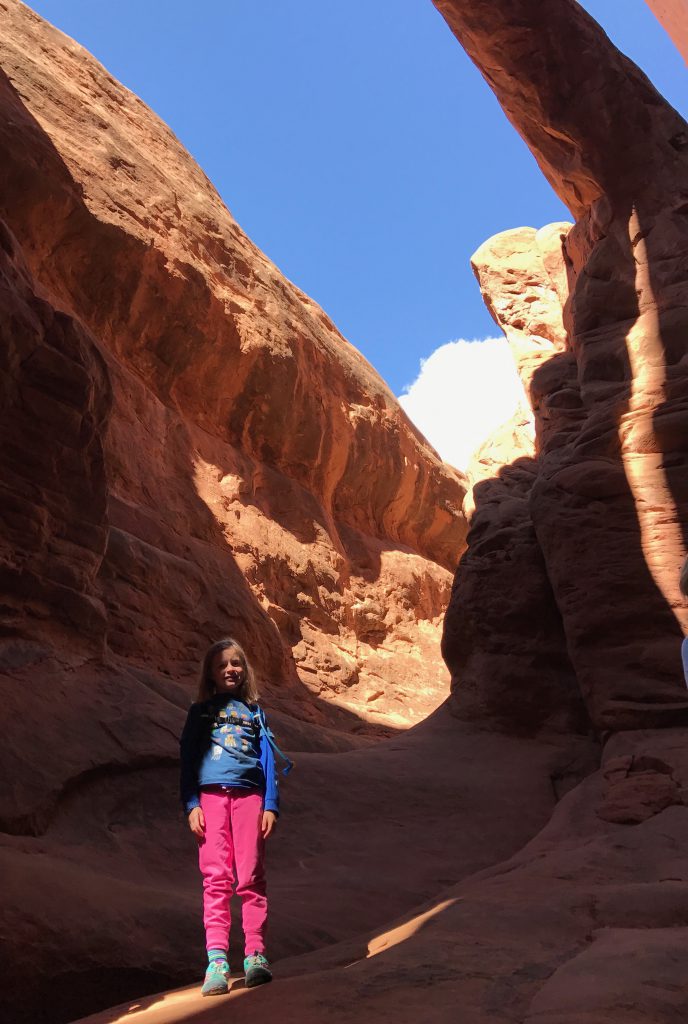 finally, after a few hours, it was time to start heading out.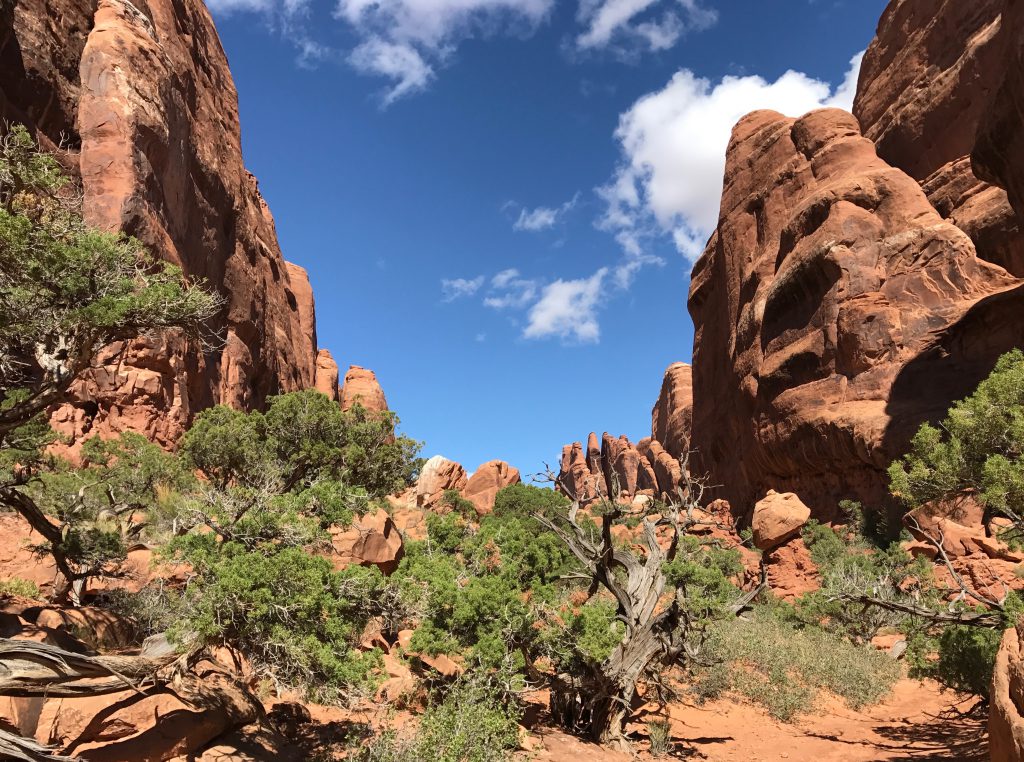 it was around noon, so the sun was lighting up the rock formations beautifully.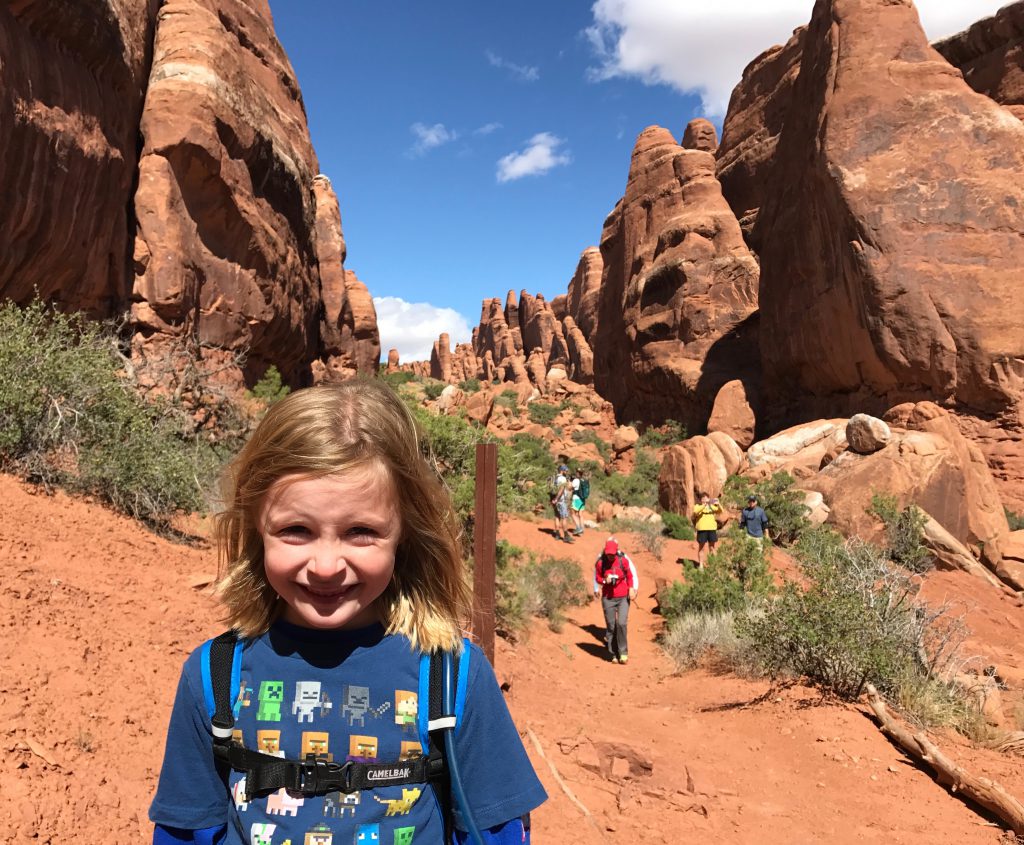 following the leader.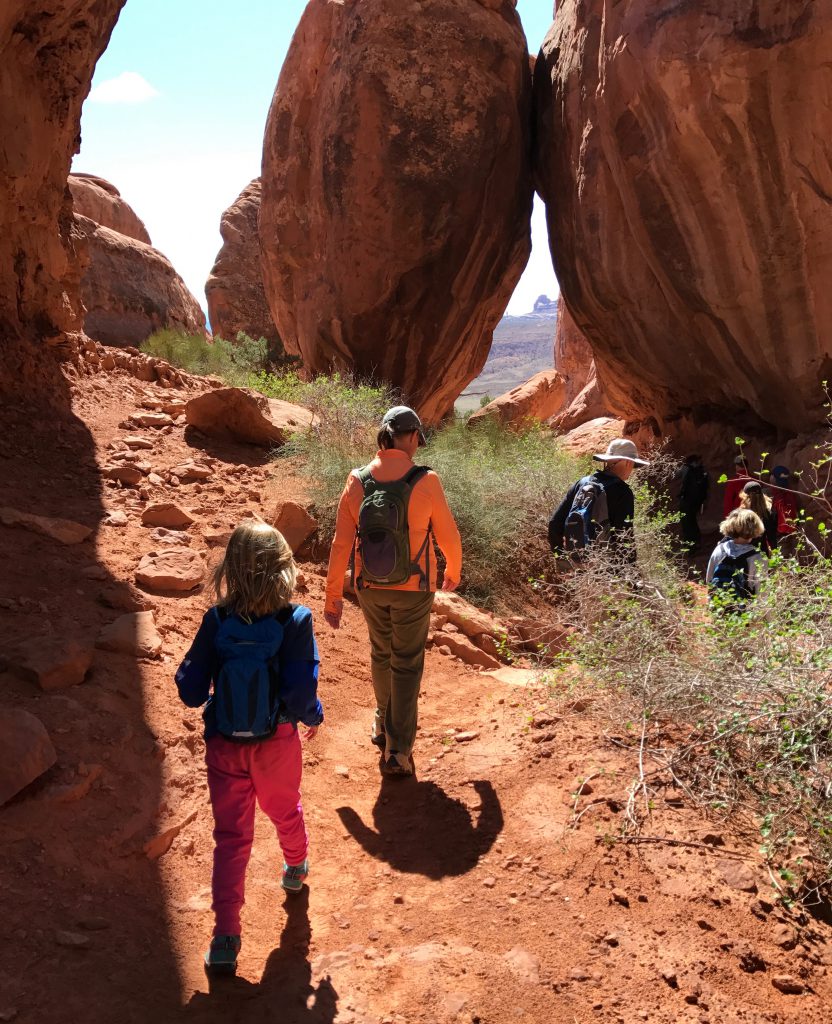 anna is a super hiker girl.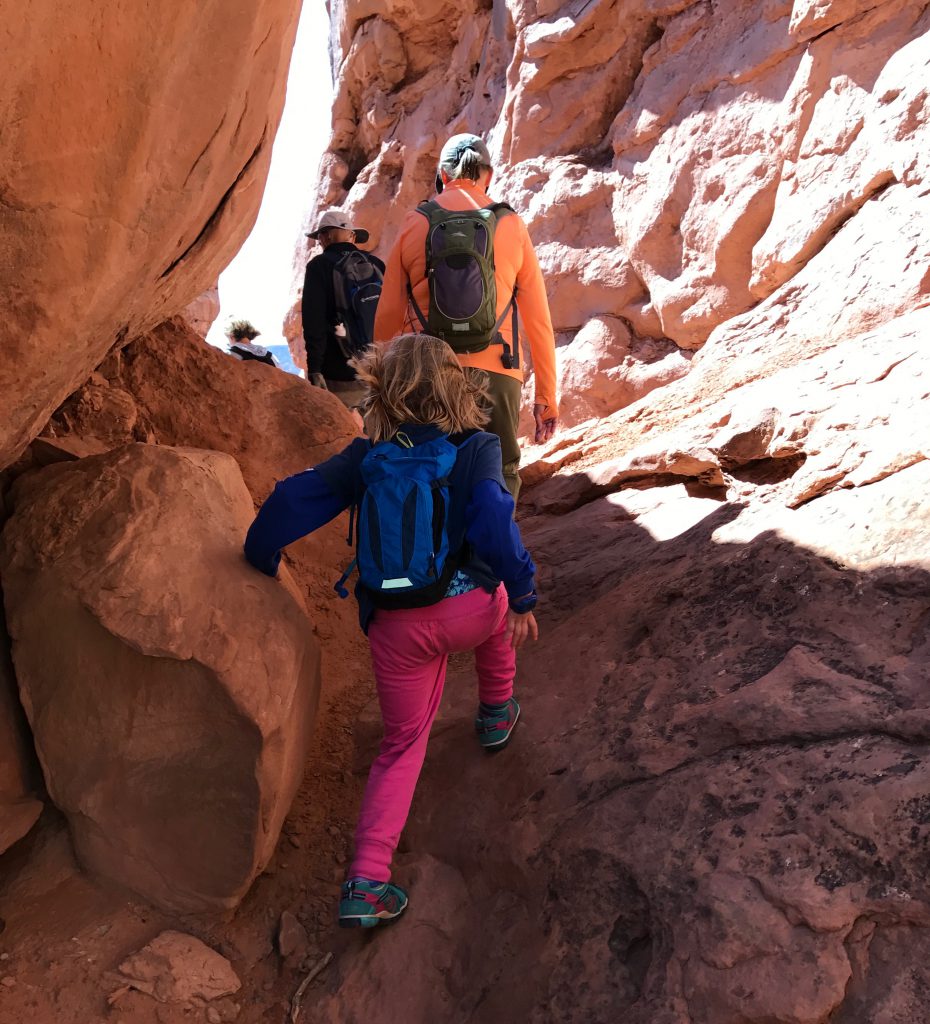 she received so many compliments from other hikers on our tour. she was the only kiddo and was the first to volunteer to do all of the hard stuff.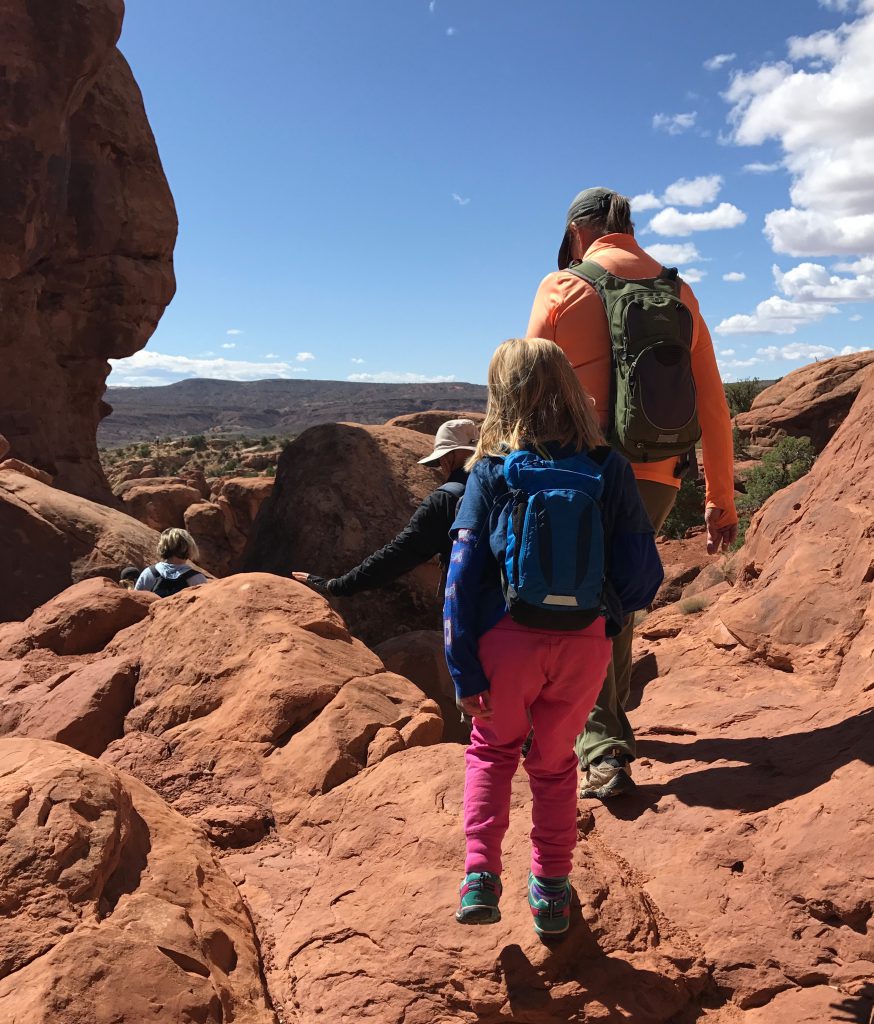 again. this looked so much cooler to my eyes than in my phone.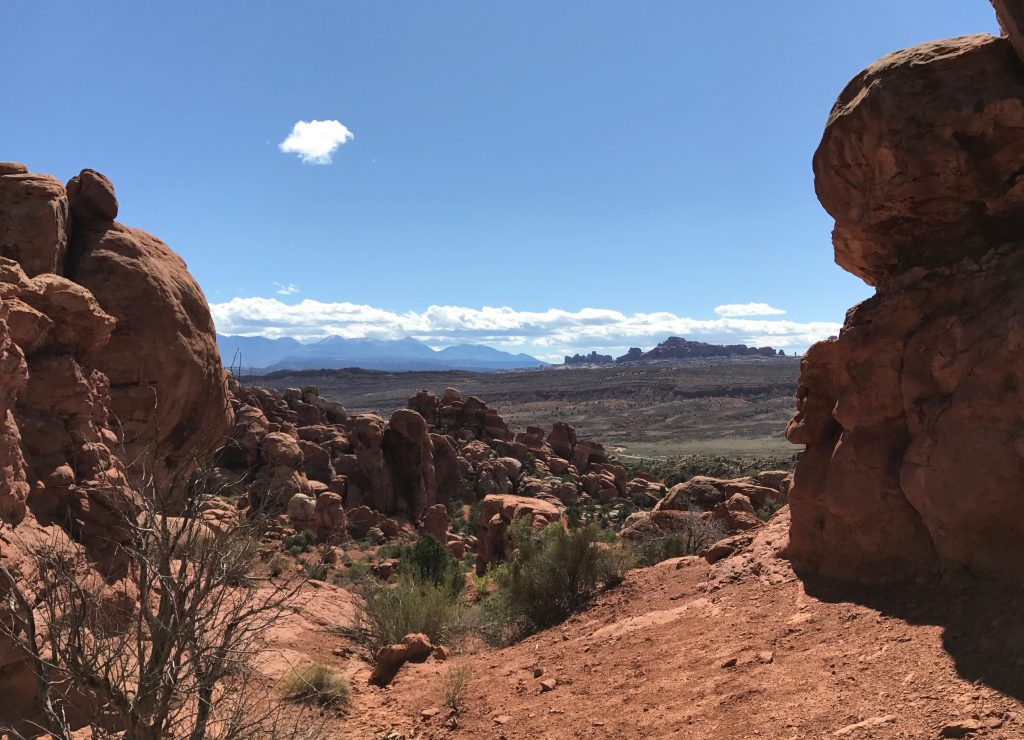 parting shot.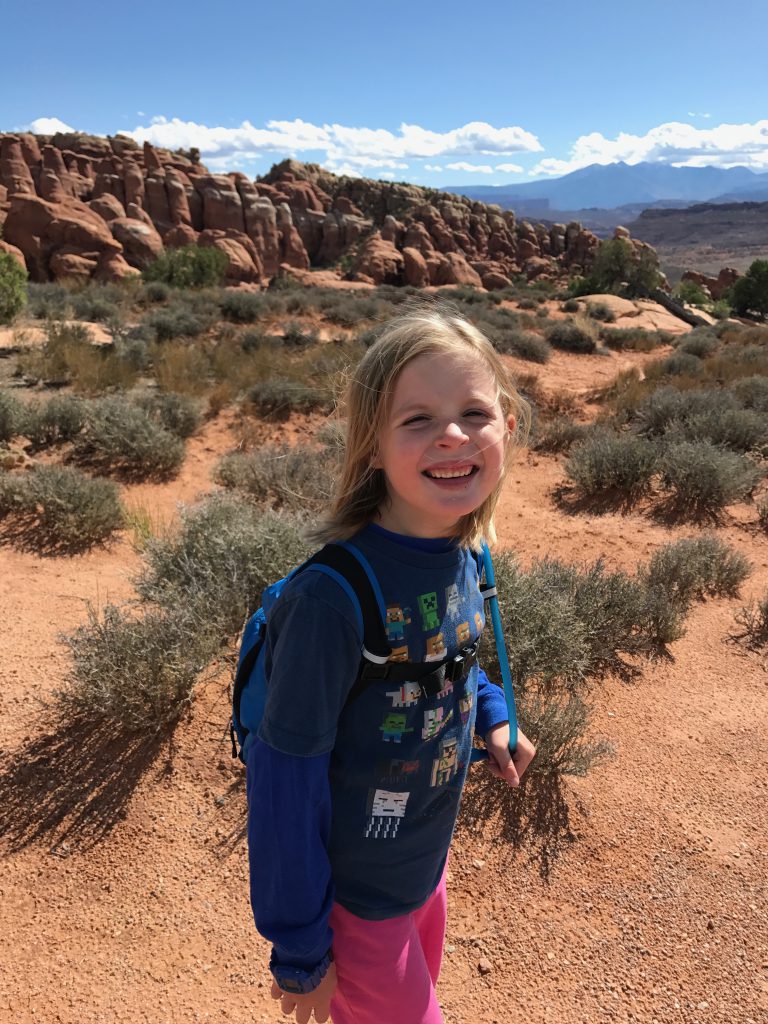 and one last pic of the fiery furnace before we were back behind the fence, viewing with the rest of the permit-less masses.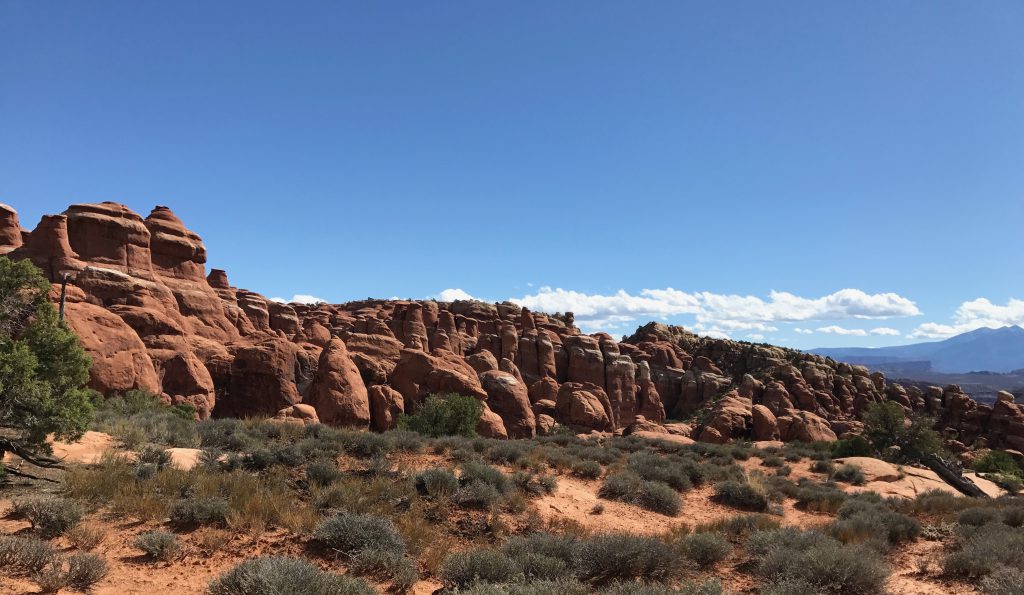 we had an absolute blast on this hike. it was very educational (both the geography and history) and our ranger was awesome. we met some other nice folks. the weather was perfect. and it was great one on one time with the forgotten middle kid. we give it all the thumbs up.