on monday, the kids and i hit up a short little hike to the hickman natural bridge. it was only about 1.8 miles round trip and started off rather simply. a delightful stroll along the river.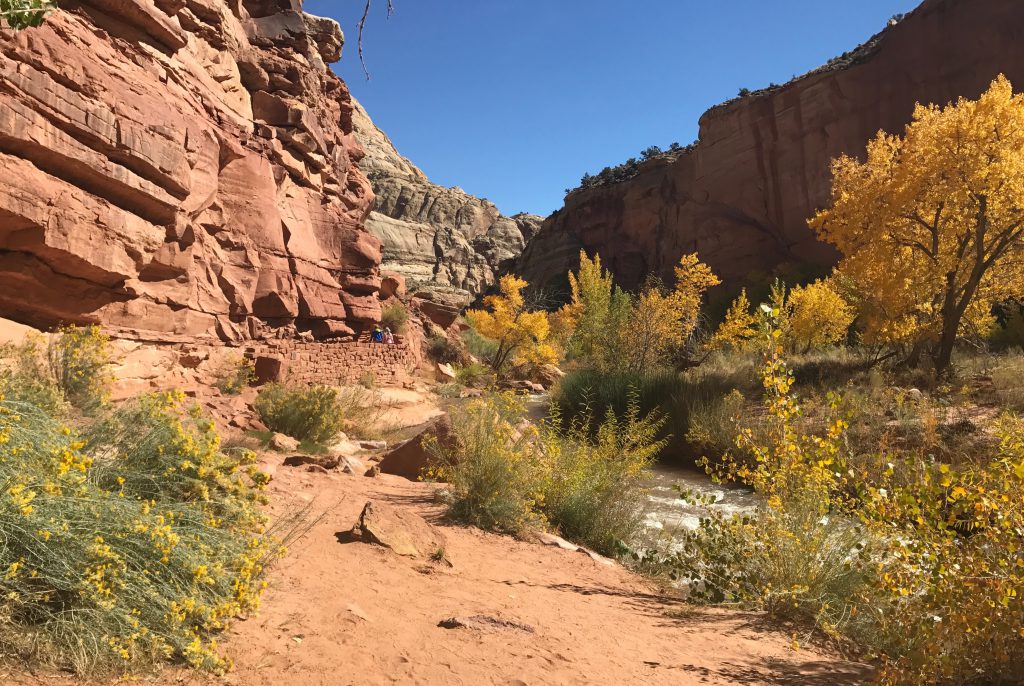 everyone was in high spirits. even this guy, who prefers his hikes non-strenuous and short.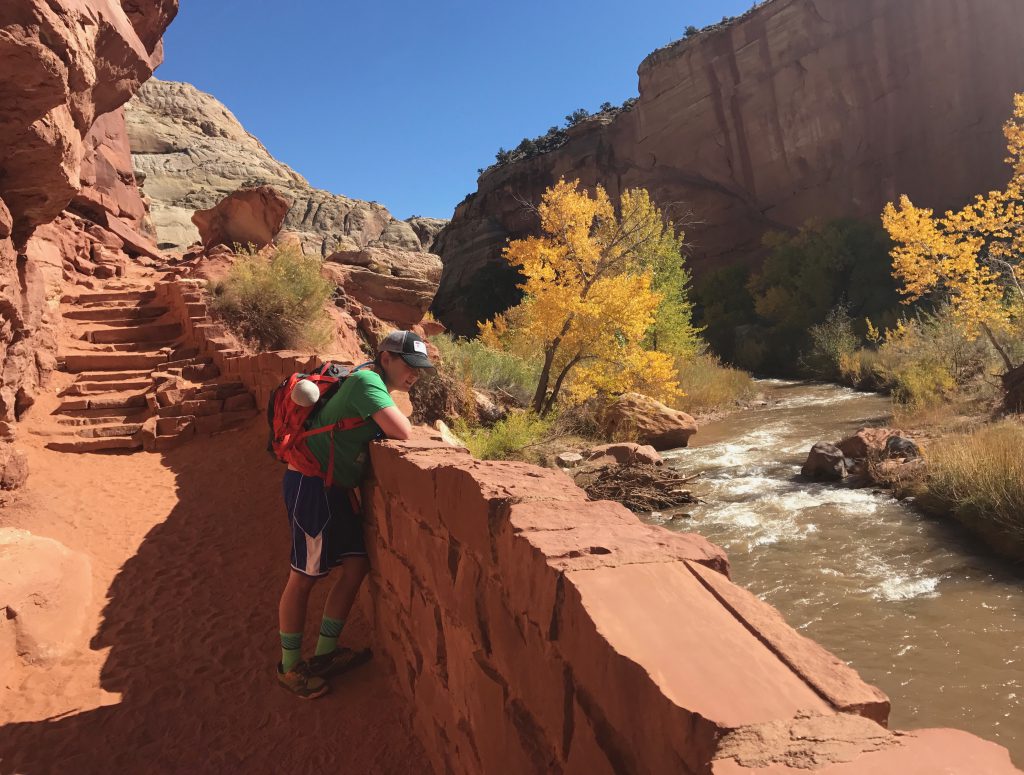 the surrounding scenery wasn't too shabby.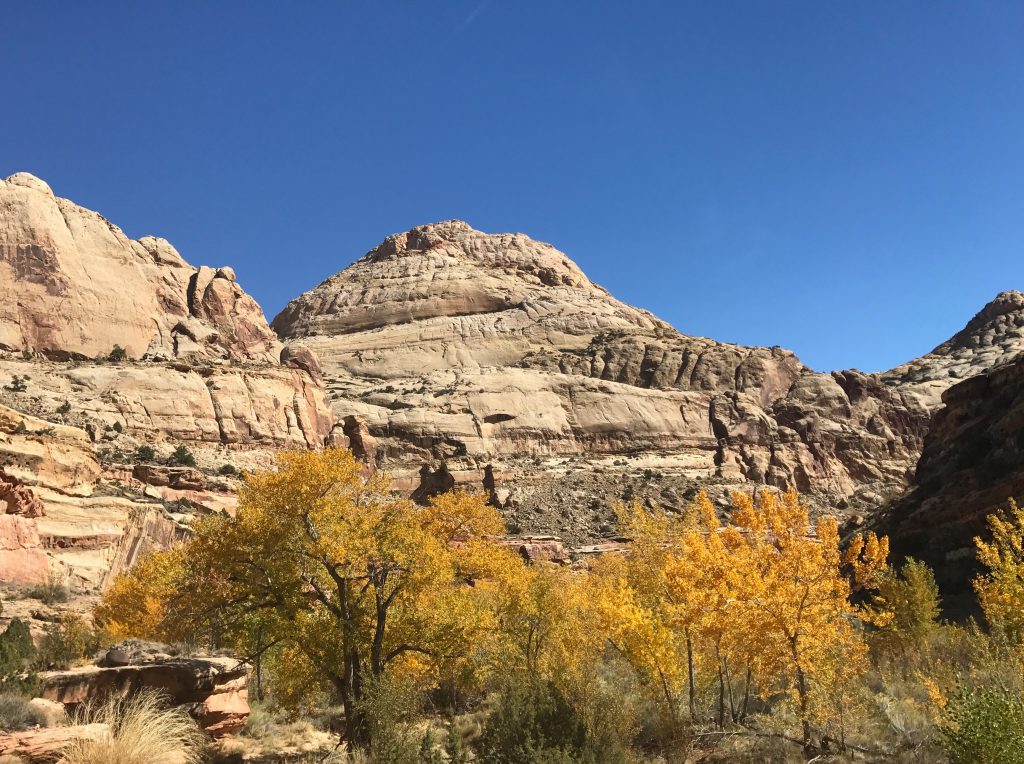 things escalated (literally) quickly.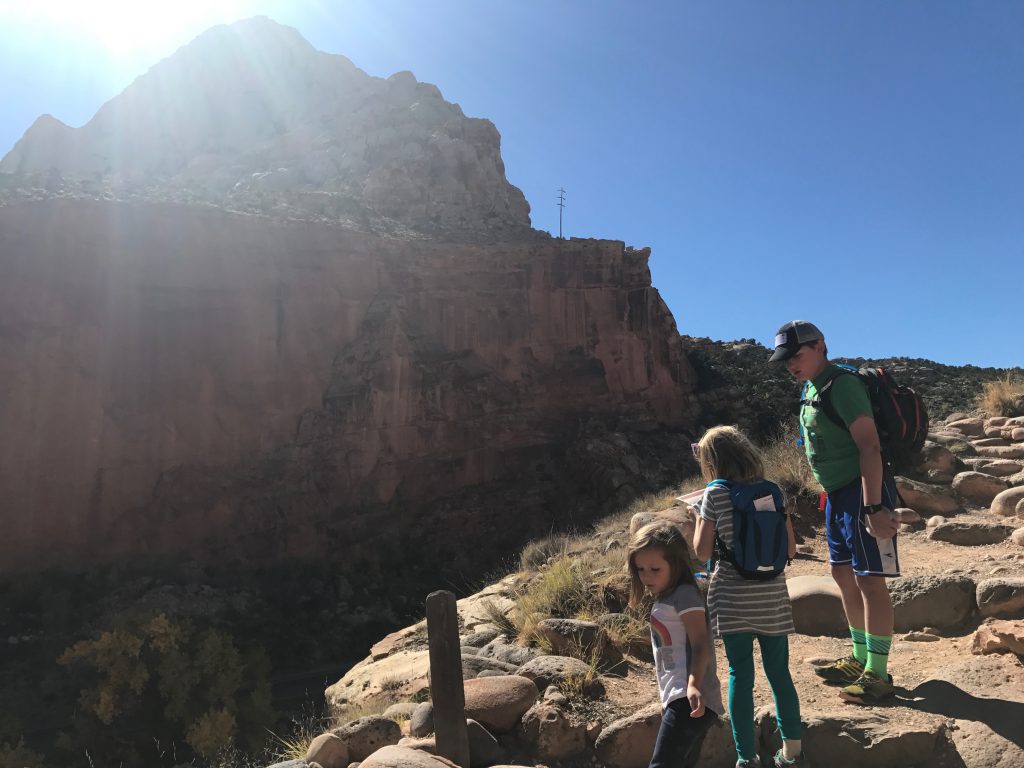 the capitol dome. supposedly it looks like the us capitol dome. and it's the namesake for the park.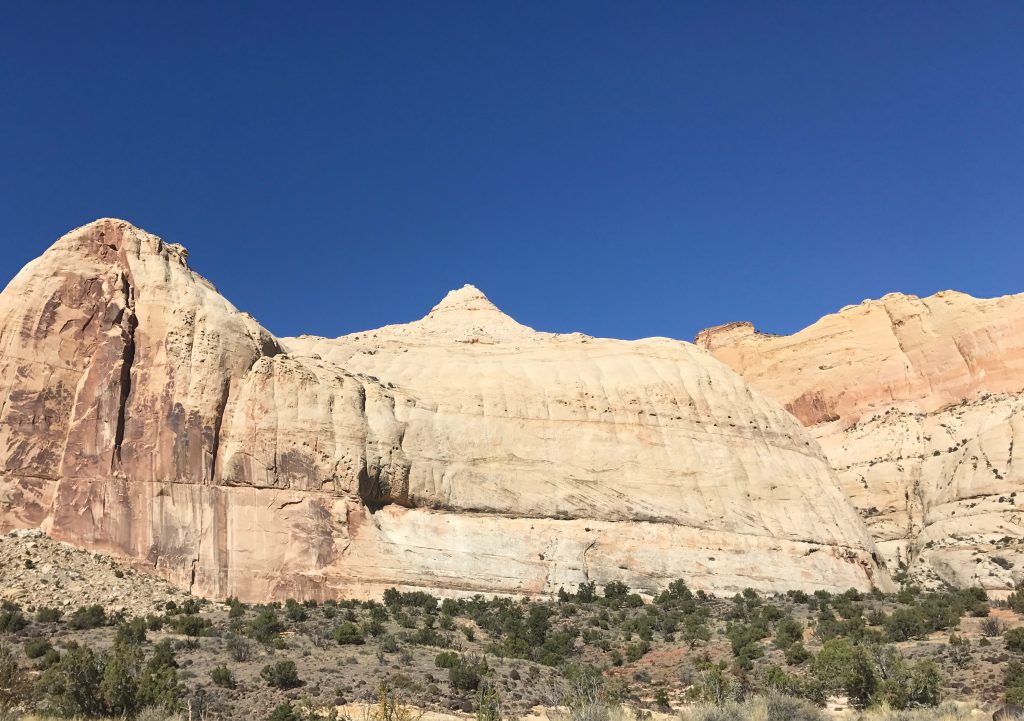 after a bit of ascending, things leveled off for a bit and then we headed back down into a canyon.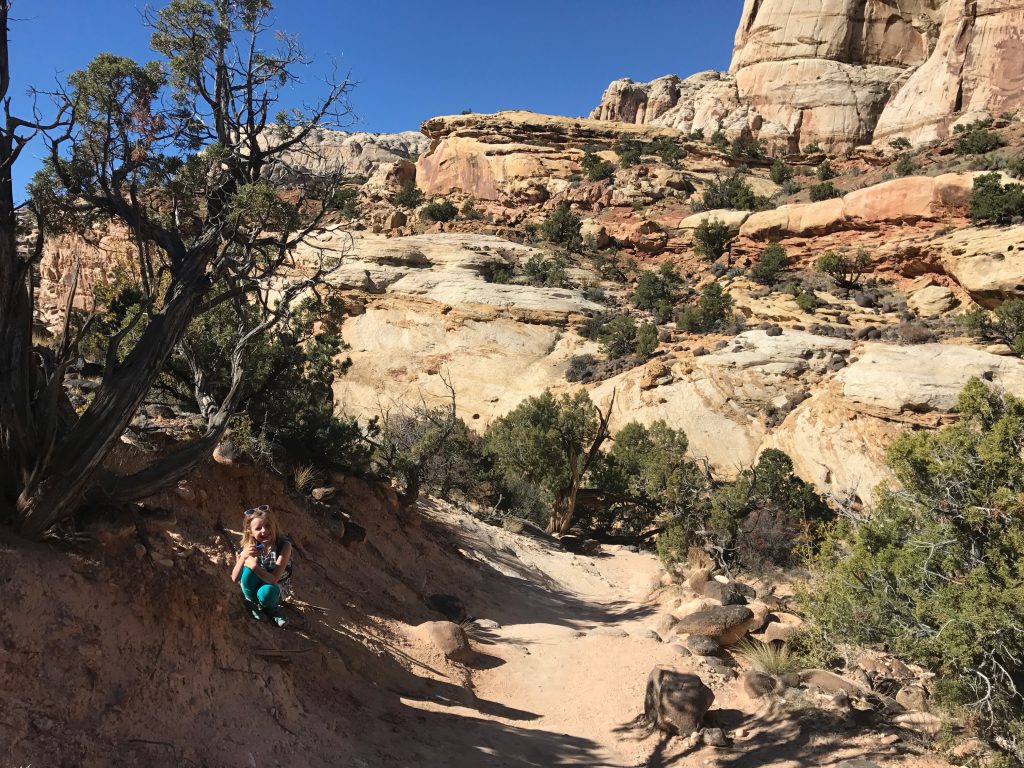 there were tons of little fun pockets and areas to explore along the way.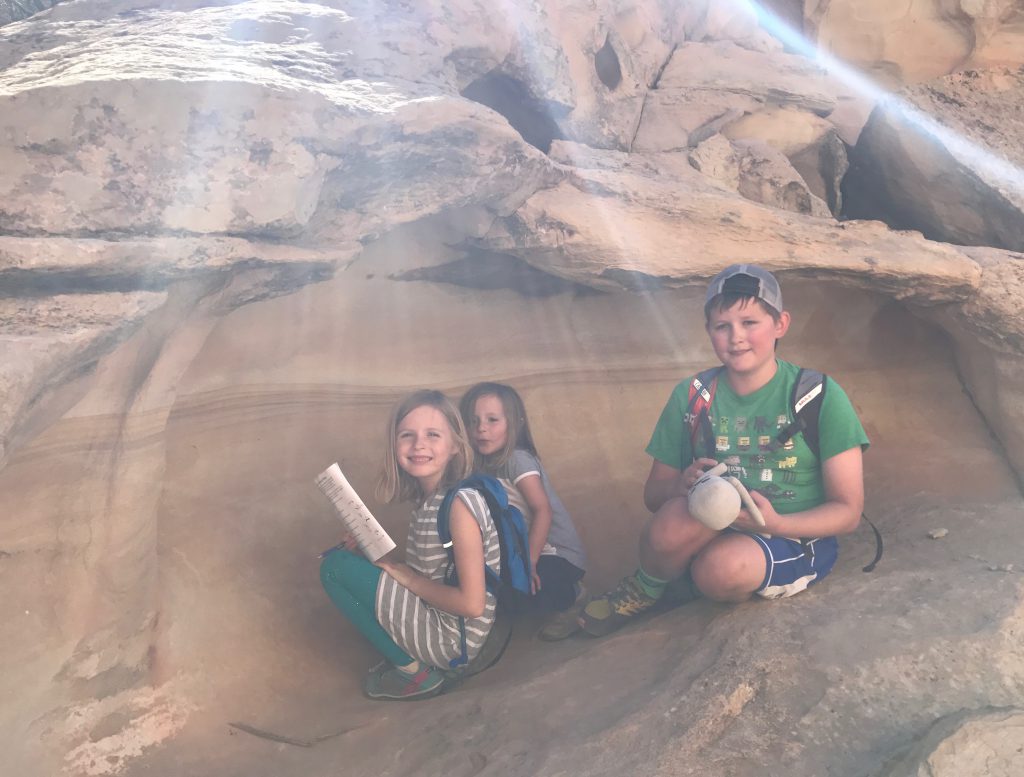 some friendly folks took a family picture for us.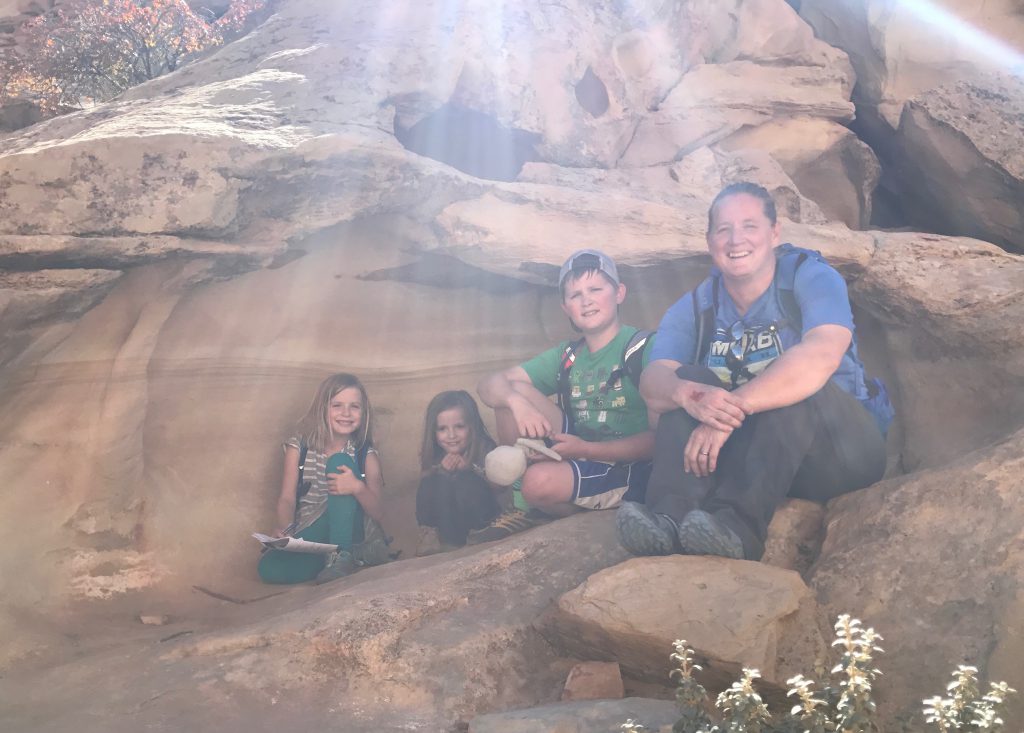 cute annababy.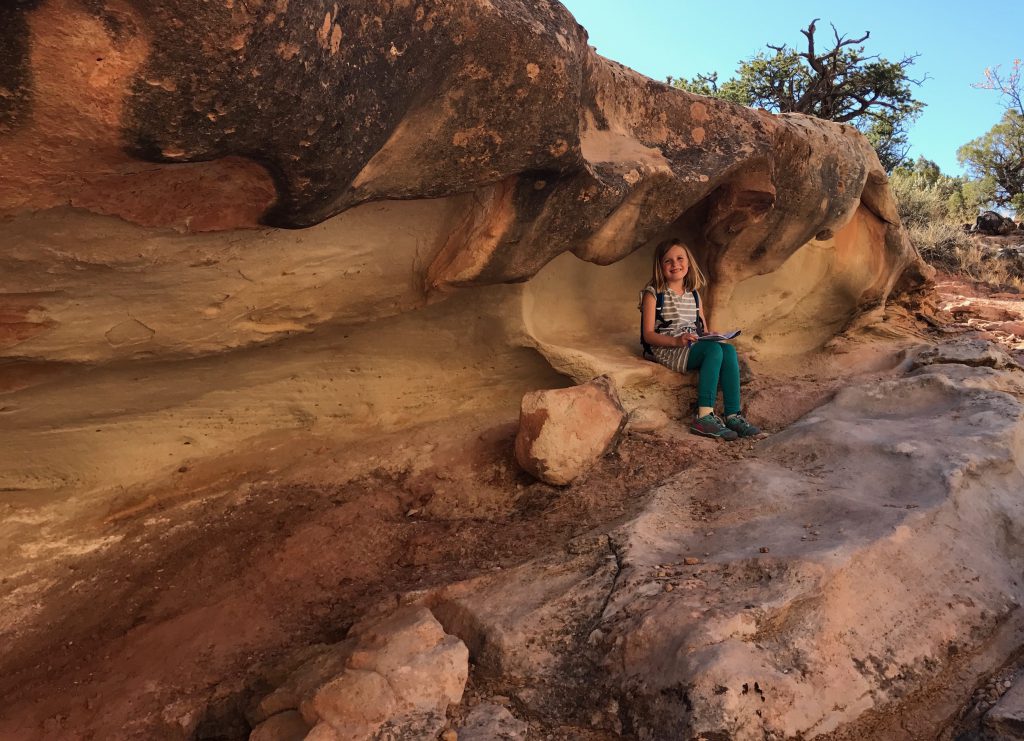 finally. we arrived at the natural bridge.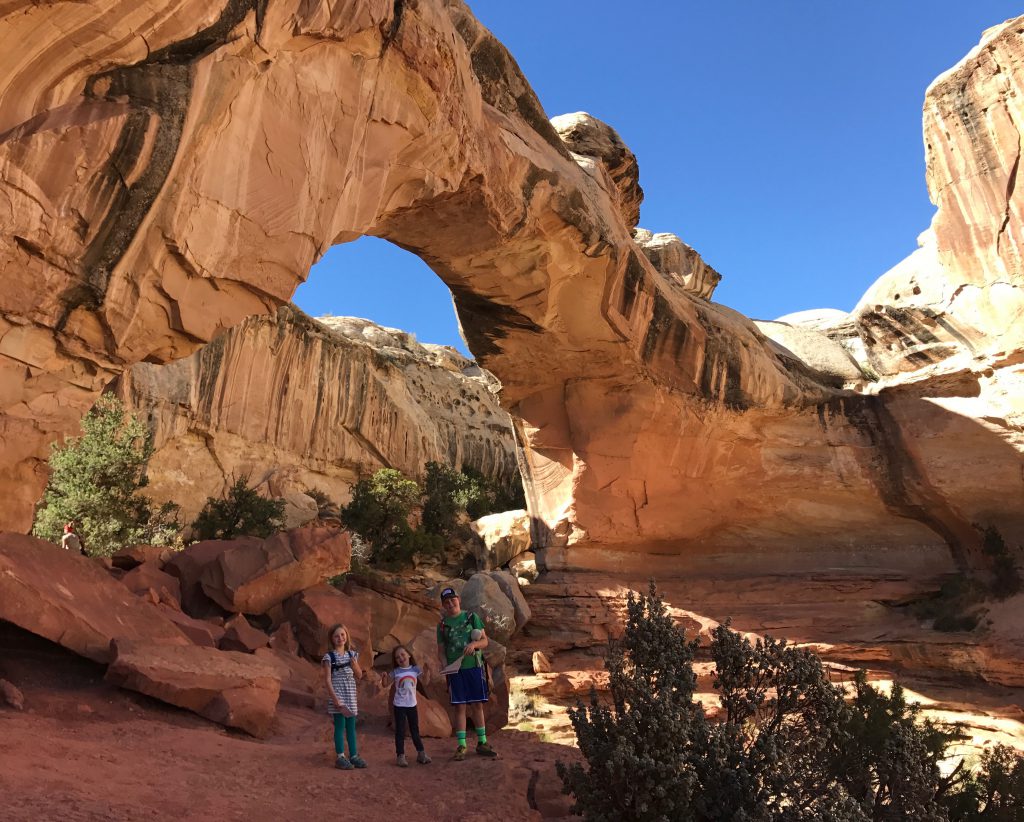 nearby, we spotted these pictographs. i saw a meme that referred to pictograph handprints as selfies for native folks.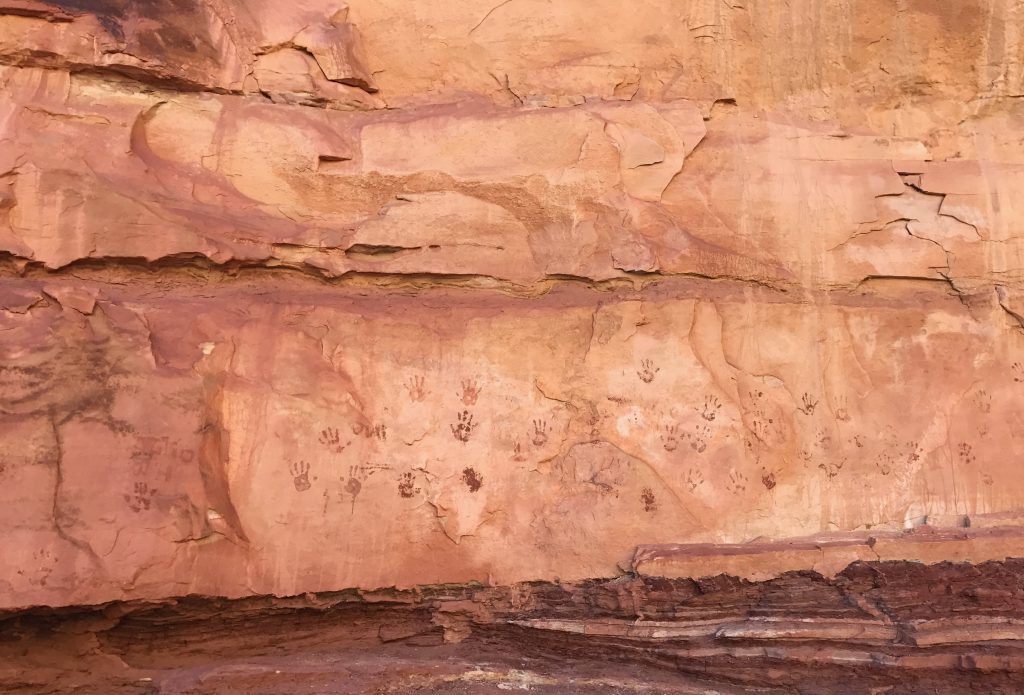 more natural bridge.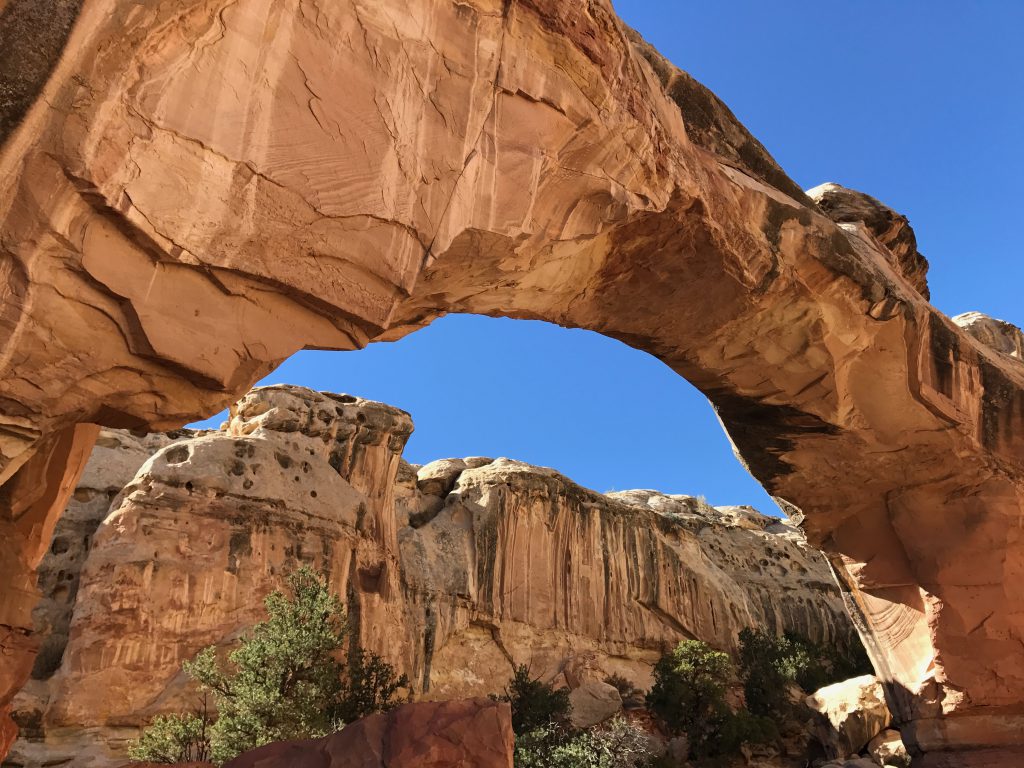 and then the hike back out.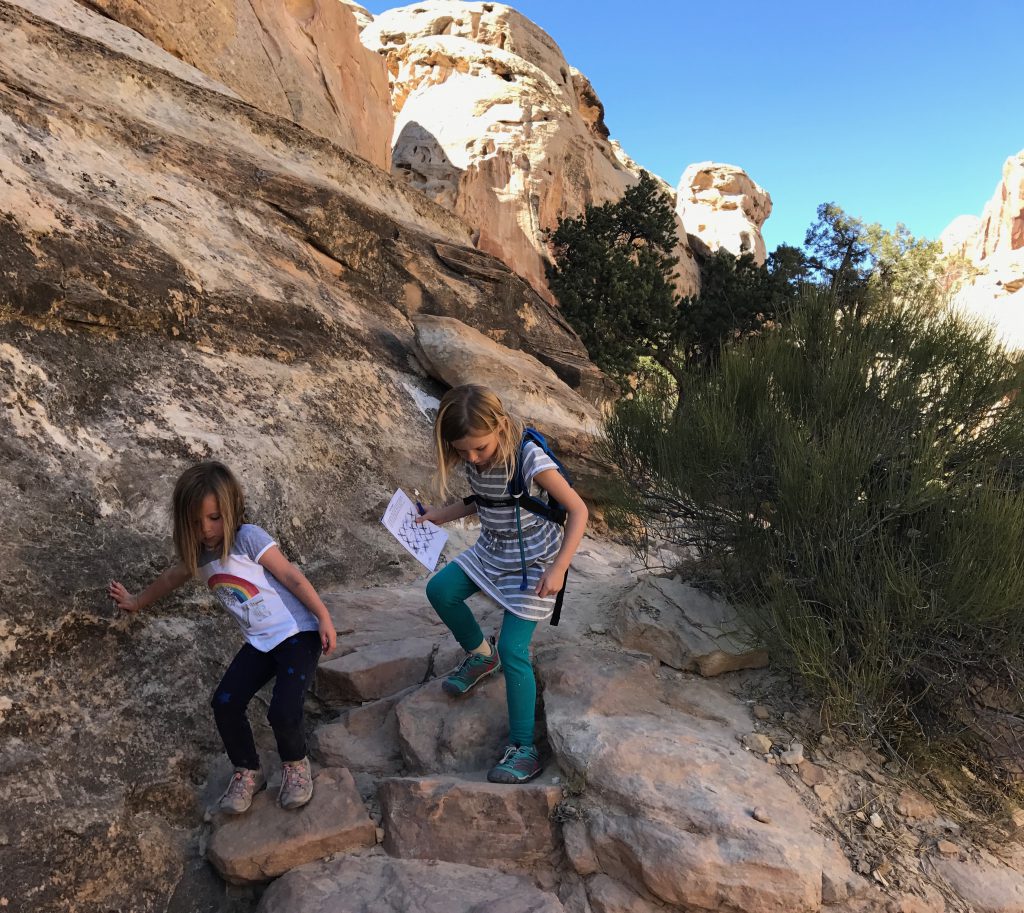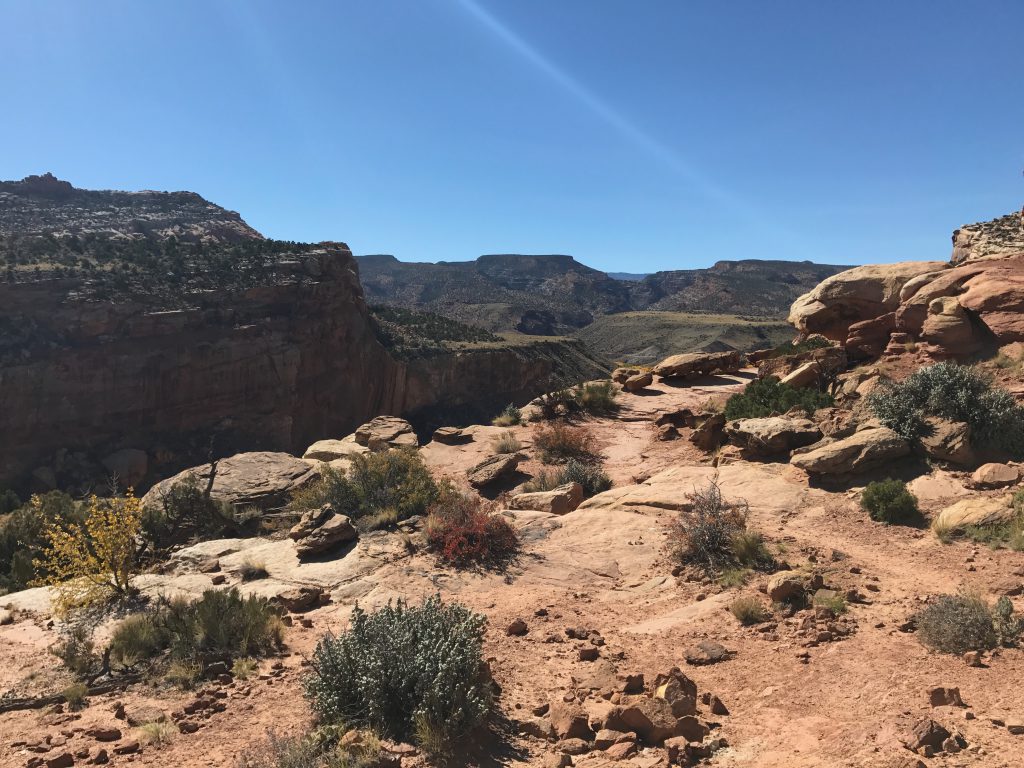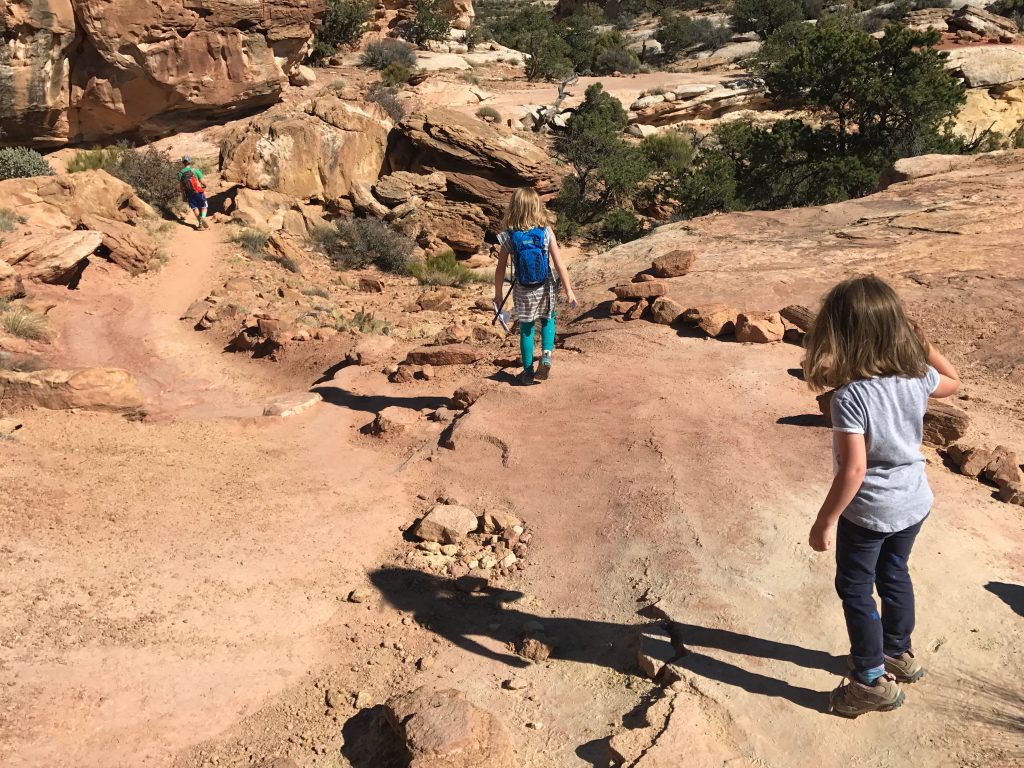 we stopped to enjoy the nooks and crannies along the way. how is anna this big?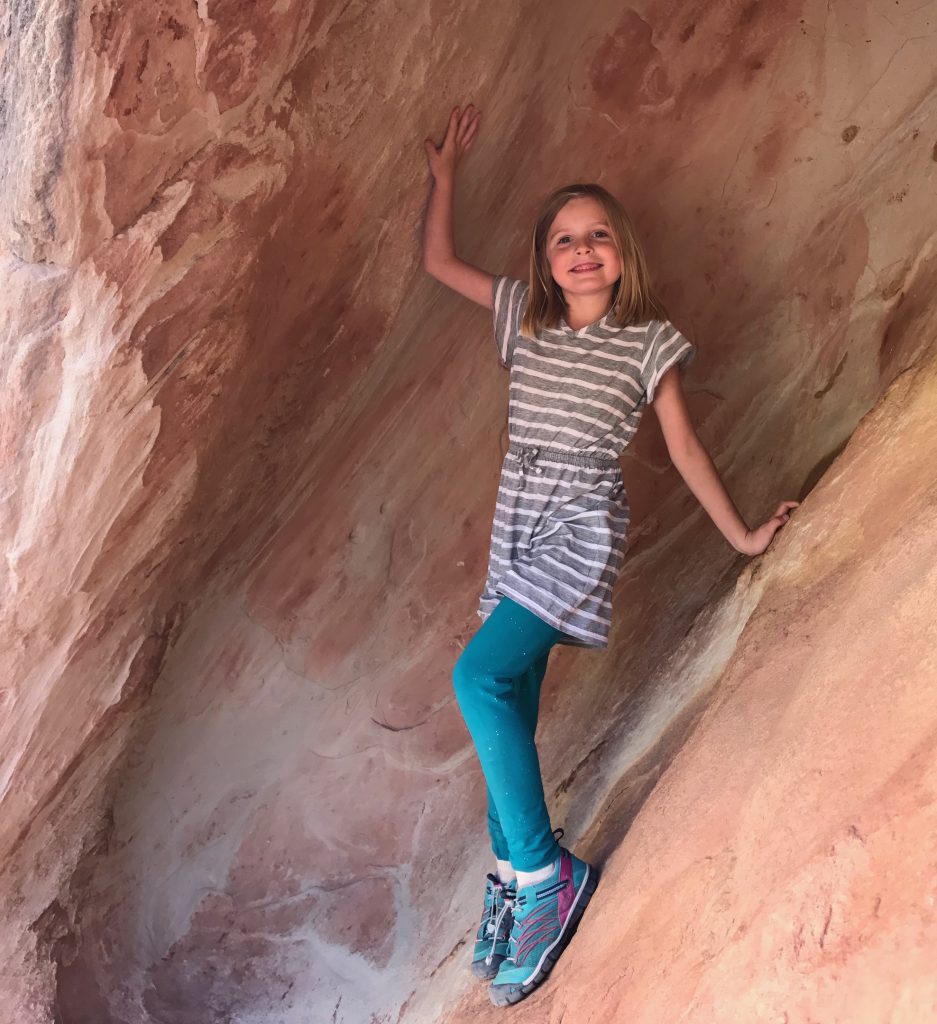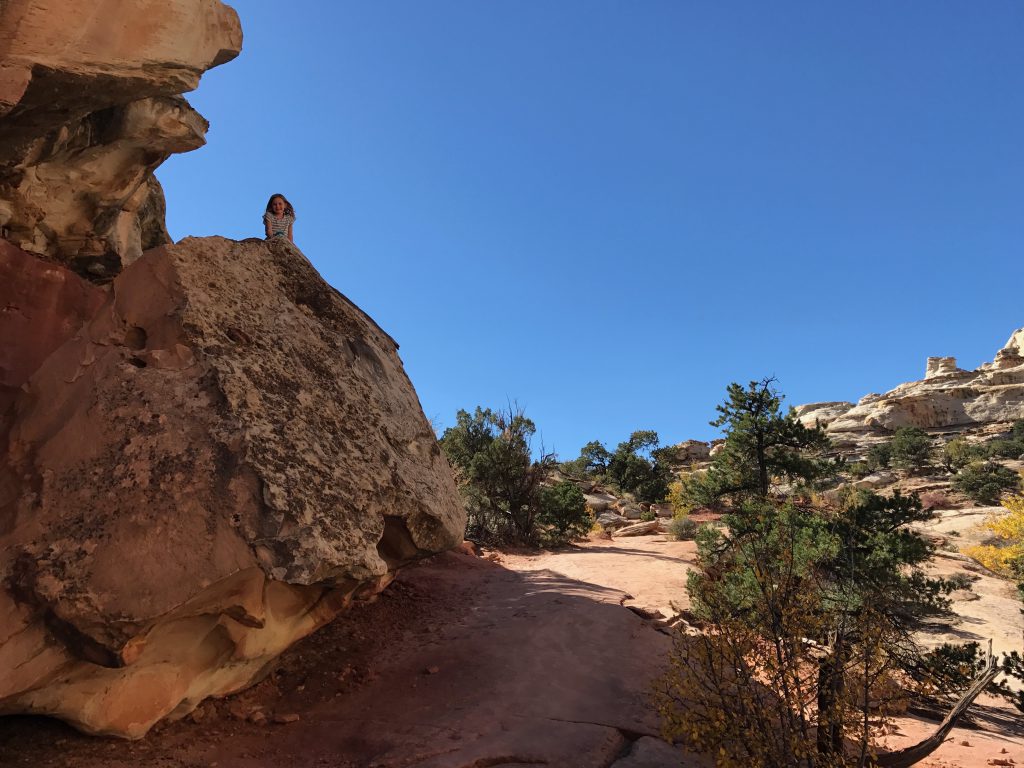 we made sure to stop at this cool natural bridge that we had spotted on the way in. it was down in a wash, like a cave, with some holes in the roof. the kids loved exploring it.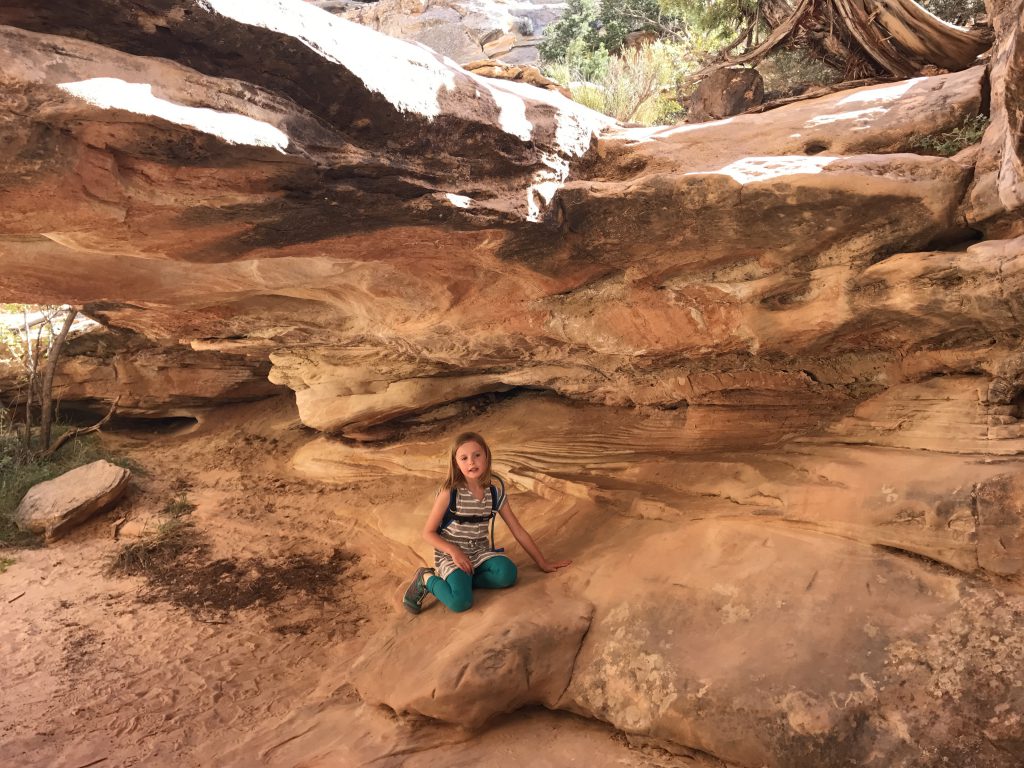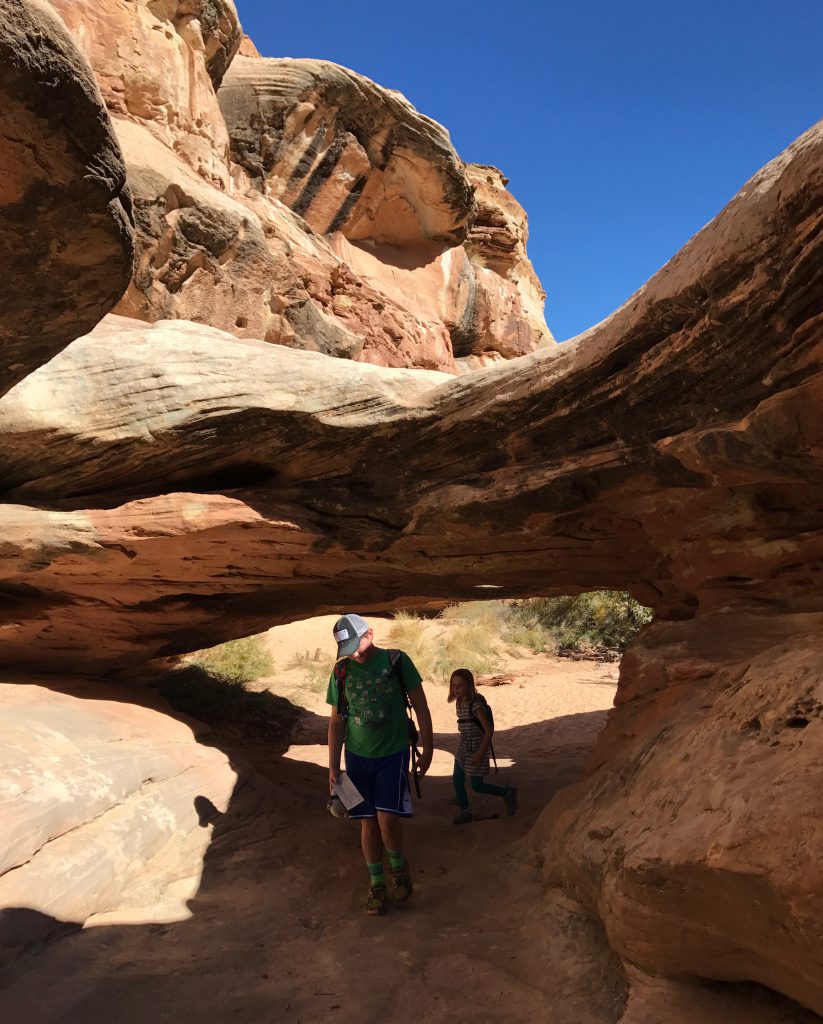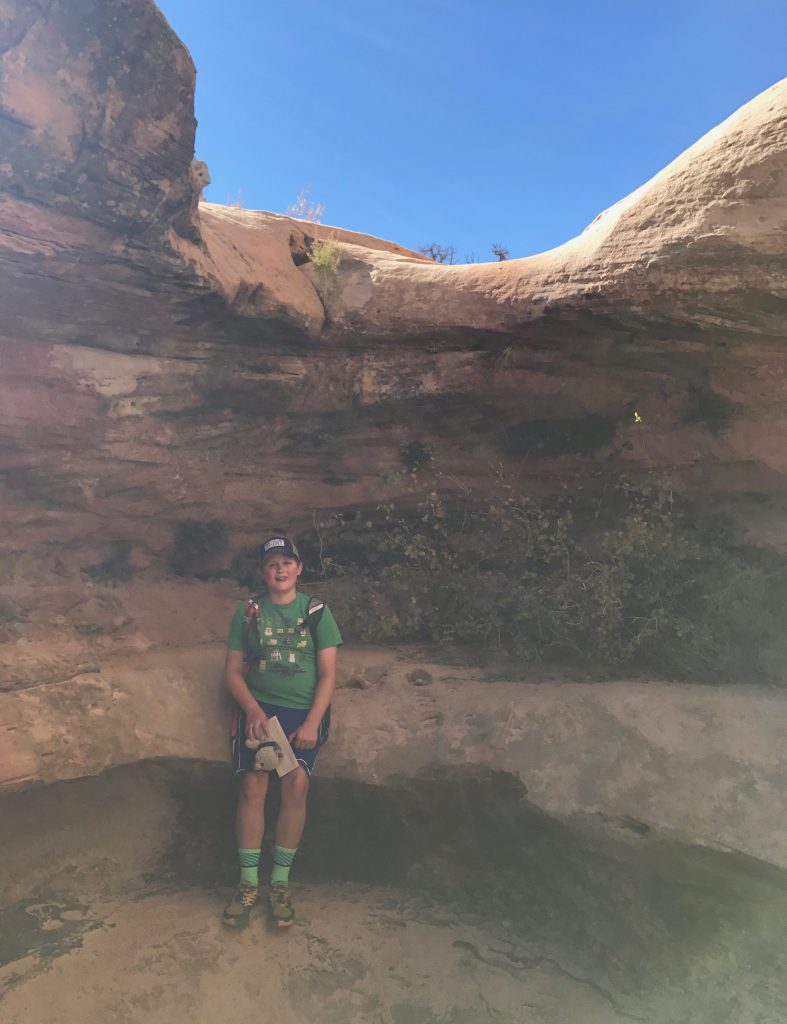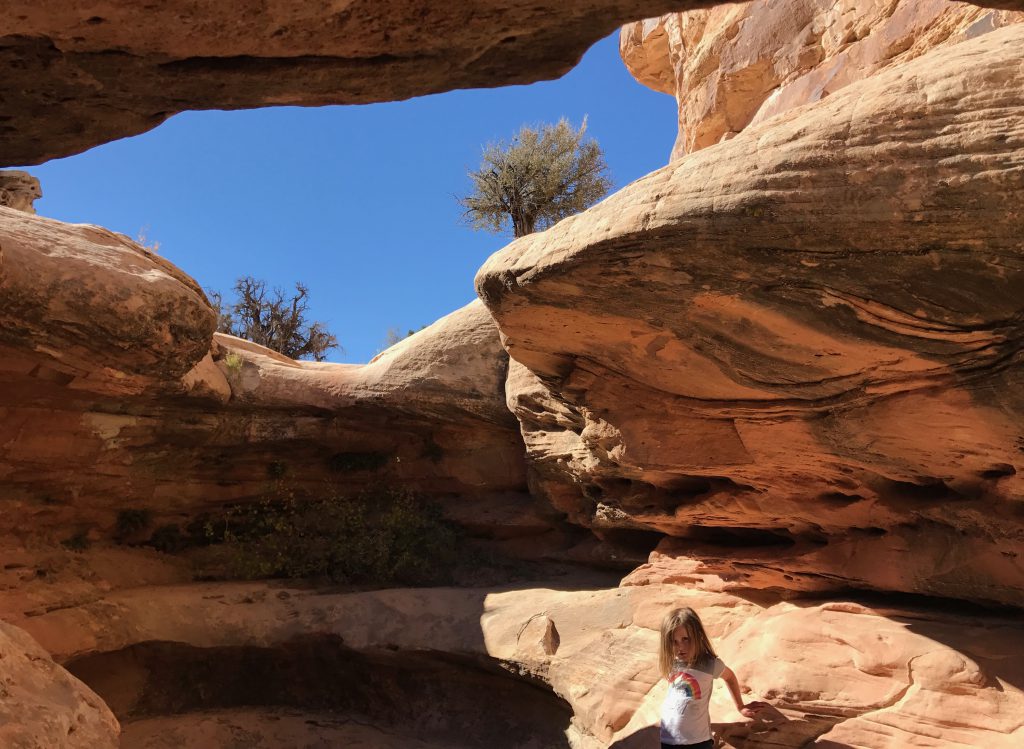 since the first bit of the hike was straight up, the last bit was straight down, so we hightailed it out of there. (at the time, we didn't know which giant mound shaped rock was the capitol dome, so i took pictures of every rock formation along the way, so i could google it later.)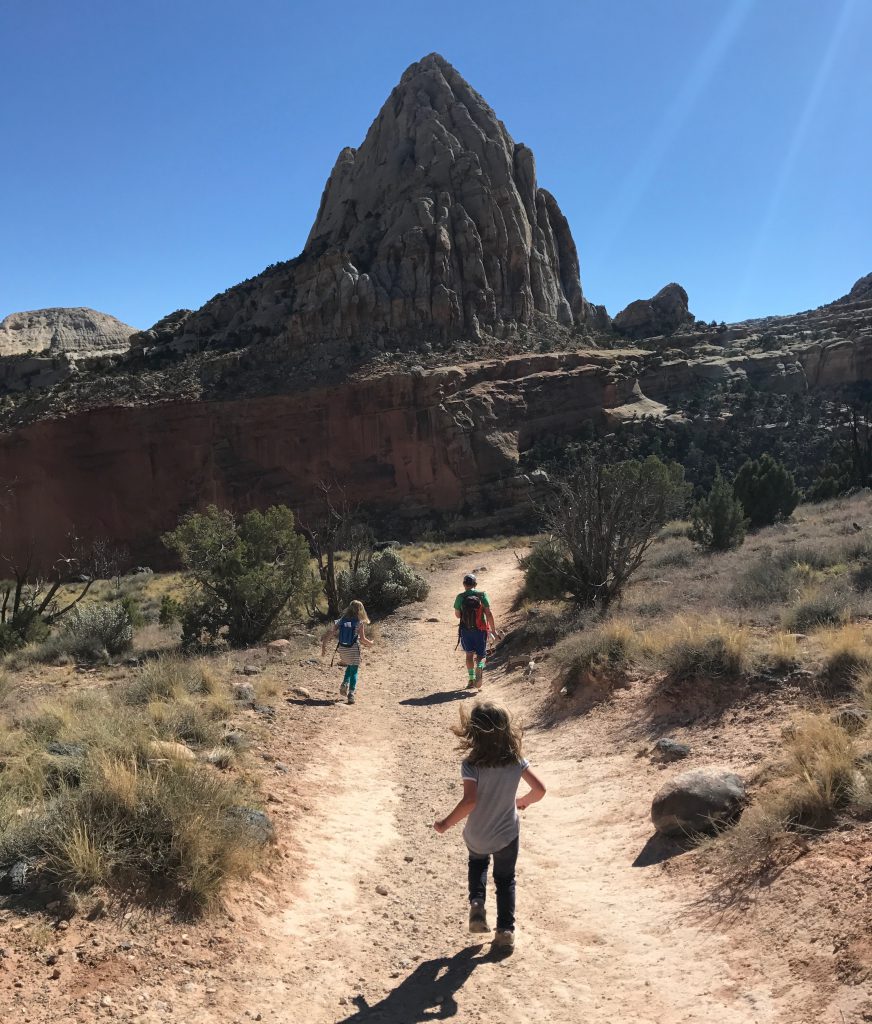 and that's the tale of our hickman bridge hike.