after our LOOOONG stay in moab, we finally made our way to the next stop on our epic stretch through the utah national parks – capitol reef. we got in late friday night, so we had all day saturday to explore.
we decided to check out the fruita historic district part of the park. back in the day it was home to various tribes of native folks. then some mormon homesteaders settled the area. even though most of the surrounding area is arid desert, this flood plain region provides a pretty good spot for folks trying to forge a life.
anyhow. it was beautiful. the fall colors. the rocky backdrop. the blue skies.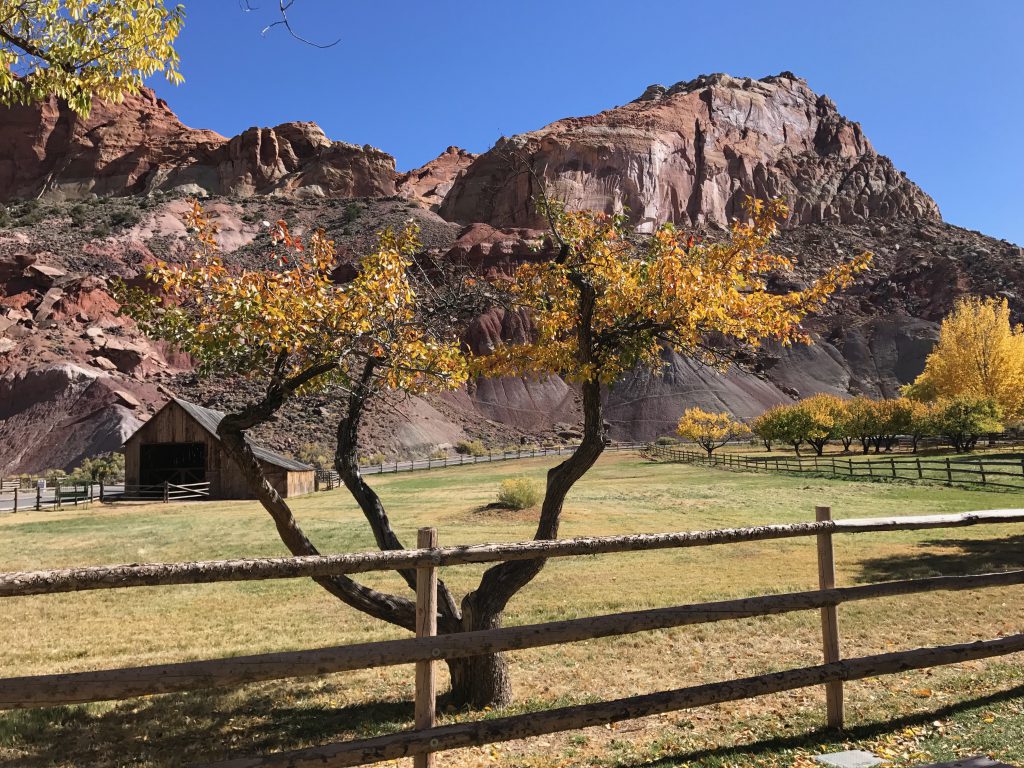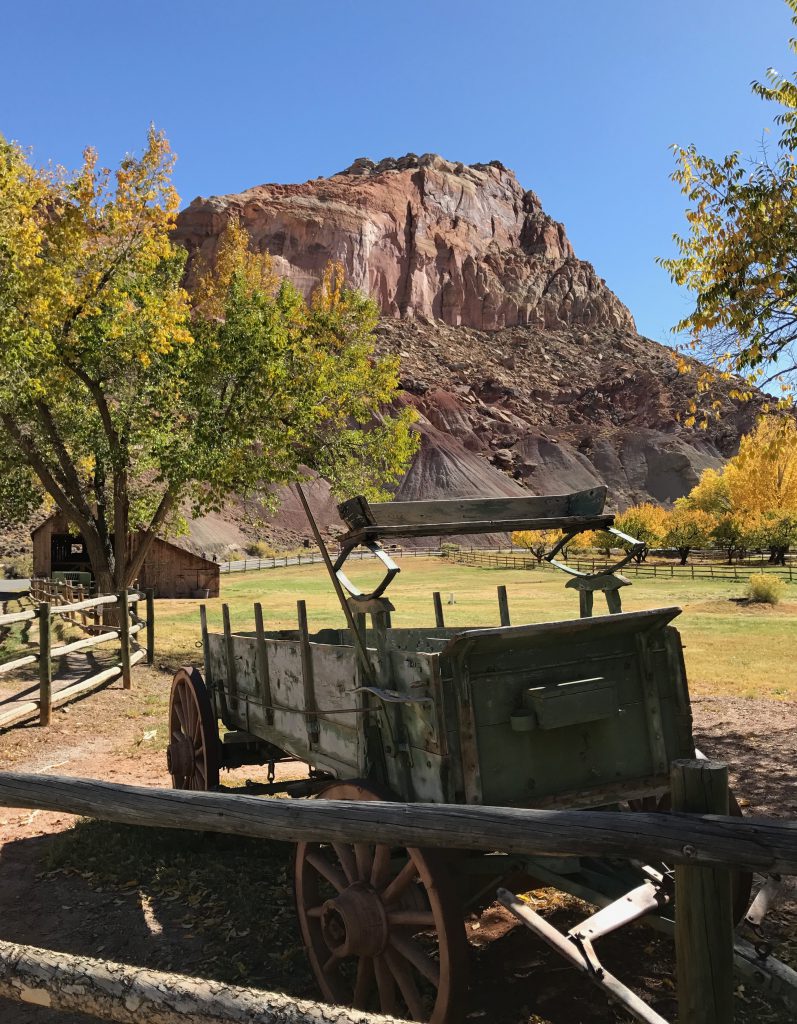 we stopped into the gifford house, which is part museum, part little bakery where you can buy delicious pies.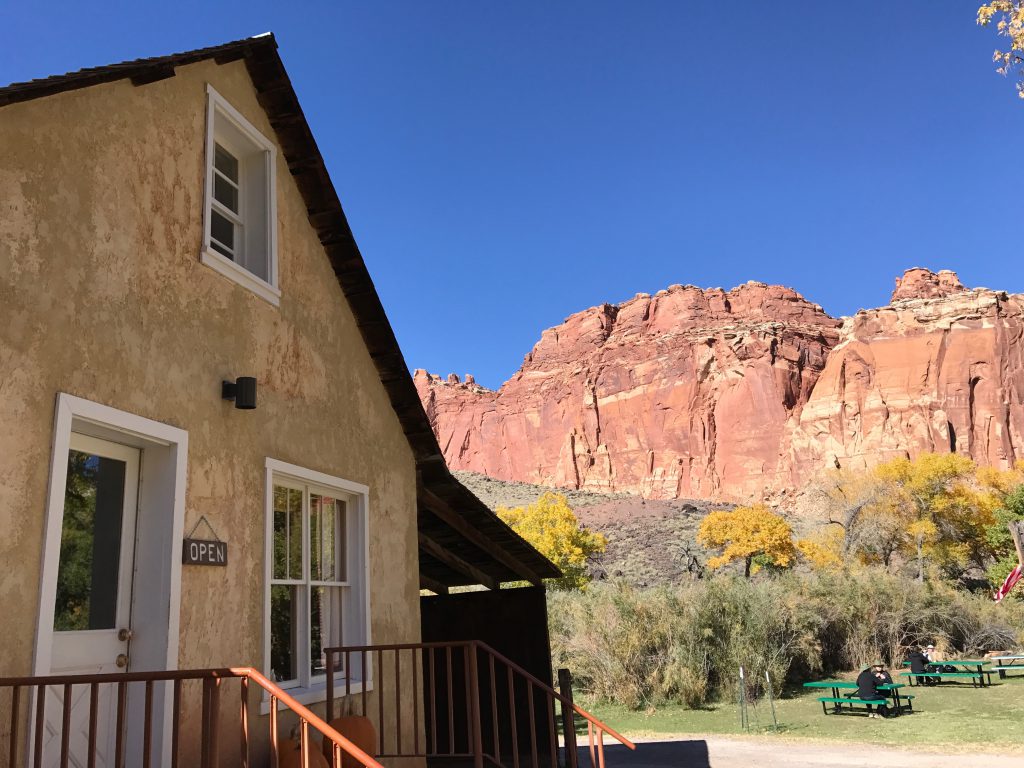 pies and cutie pie.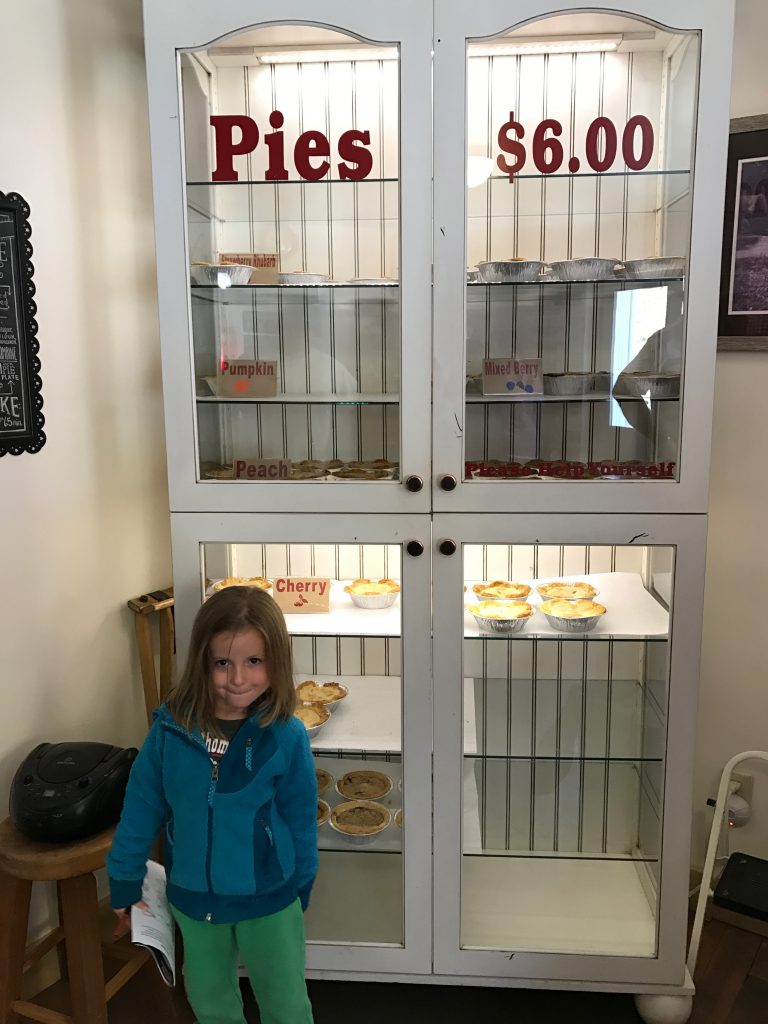 anna selected a peach pie. (isaac and hazel went with ice cream).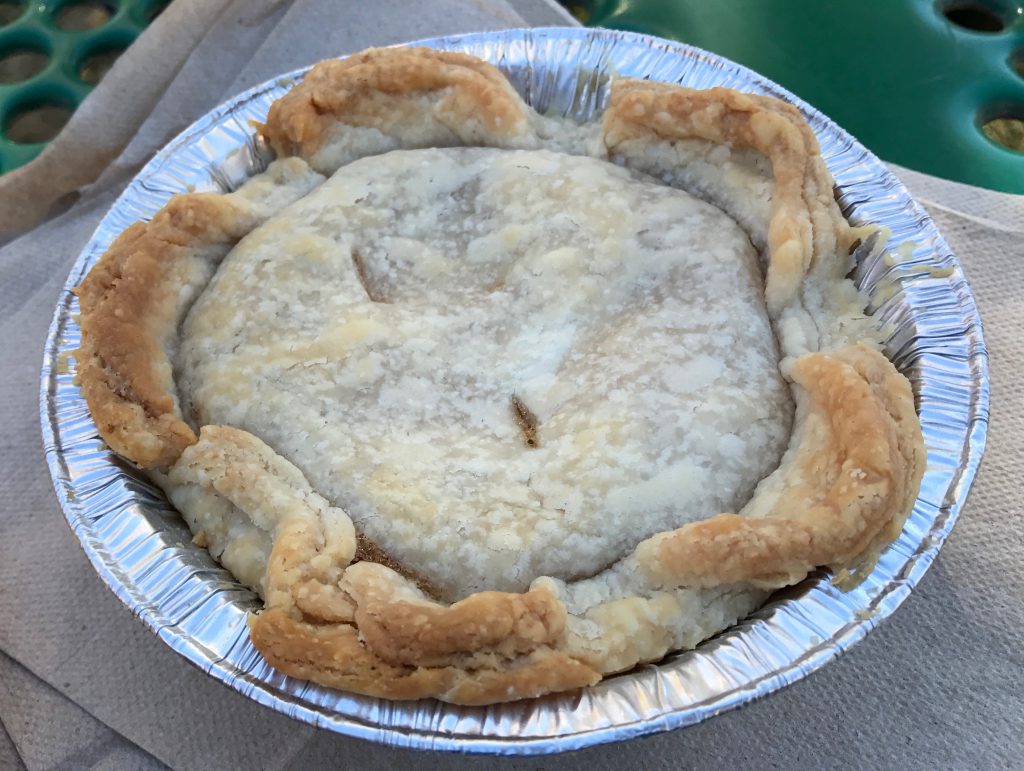 we sat outside for the optimum pie eating experience.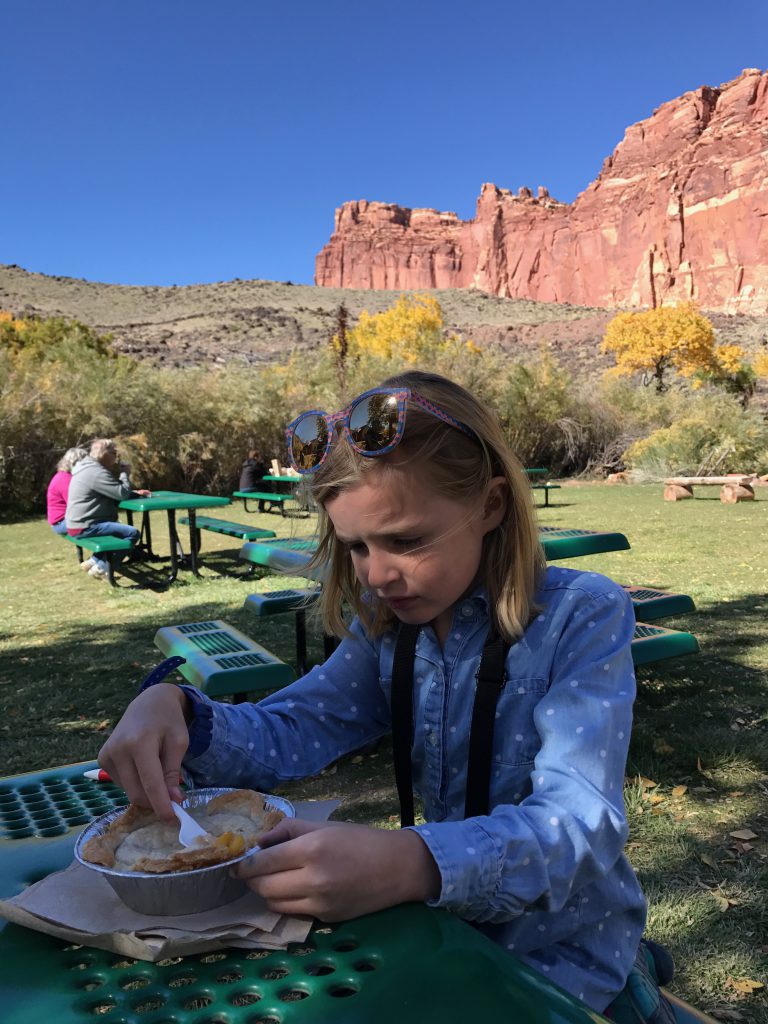 anna shared a little bit with me. only a little.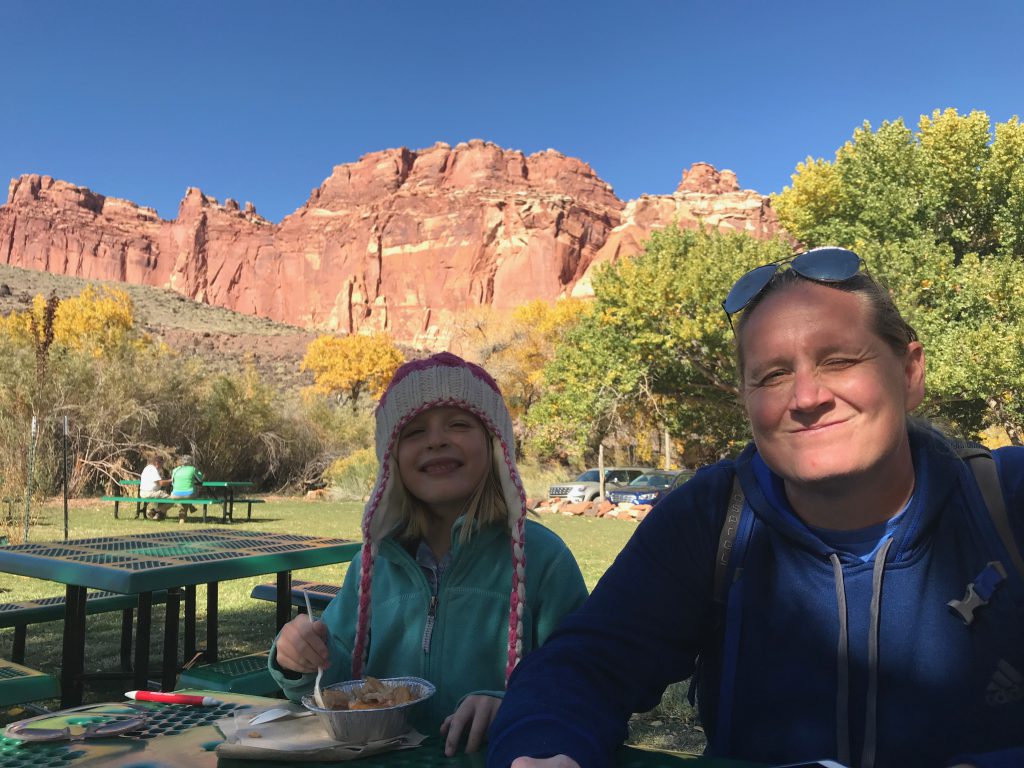 attempt at official family at capitol reef pic.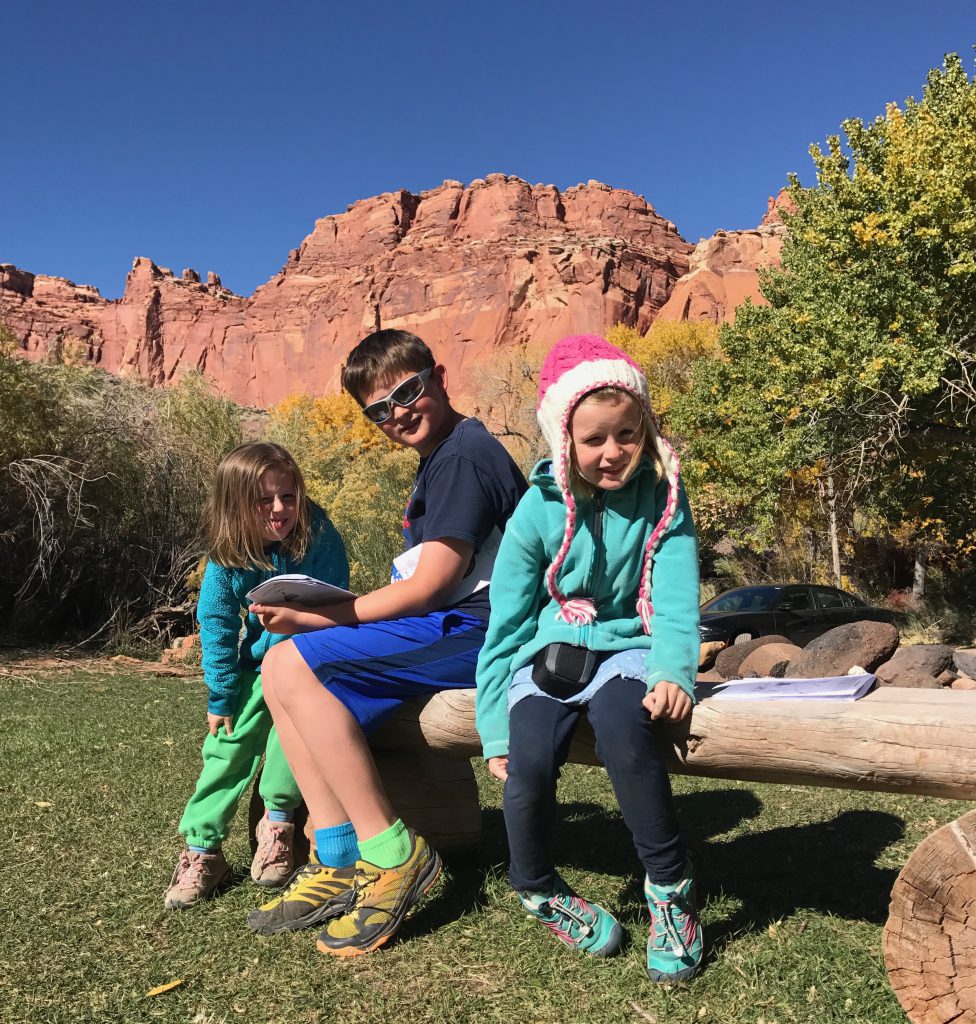 after our pies and ice cream, we decided to do some apple picking in the orchards. you can eat as much as you want while picking, and pay $2 a pound to take out a bounty. when we arrived, we were pleasantly surprised by a friendly deer, strolling around the orchard, having his pick of unwanted apples.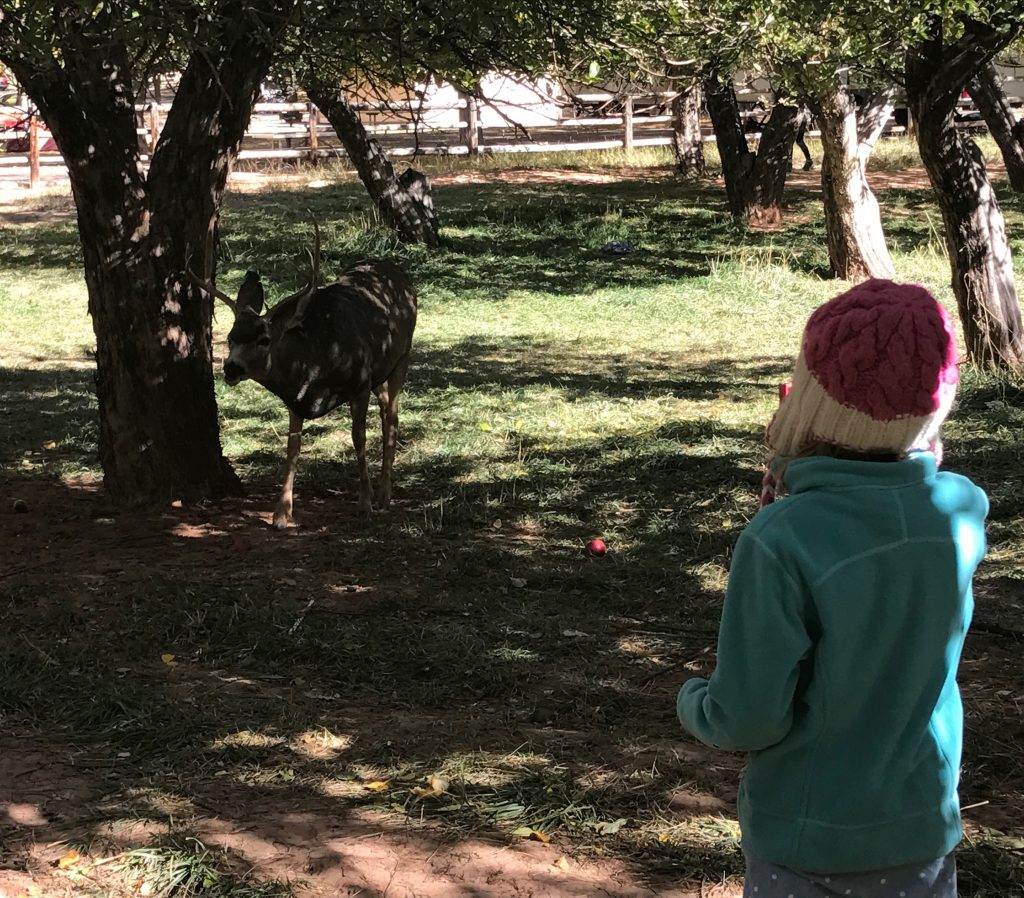 everyone got to work, picking apples. there weren't many low hanging fruits left, so it was a bit of a challenge.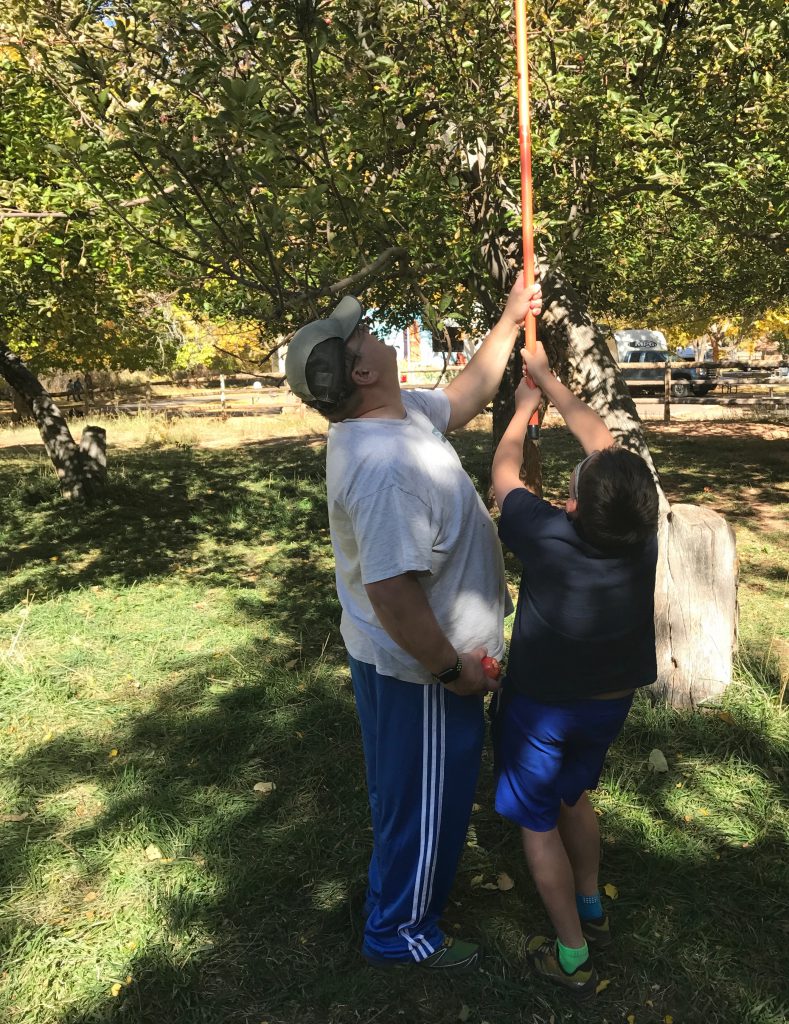 the lidkids were quite pleased with their fresh off the tree apples.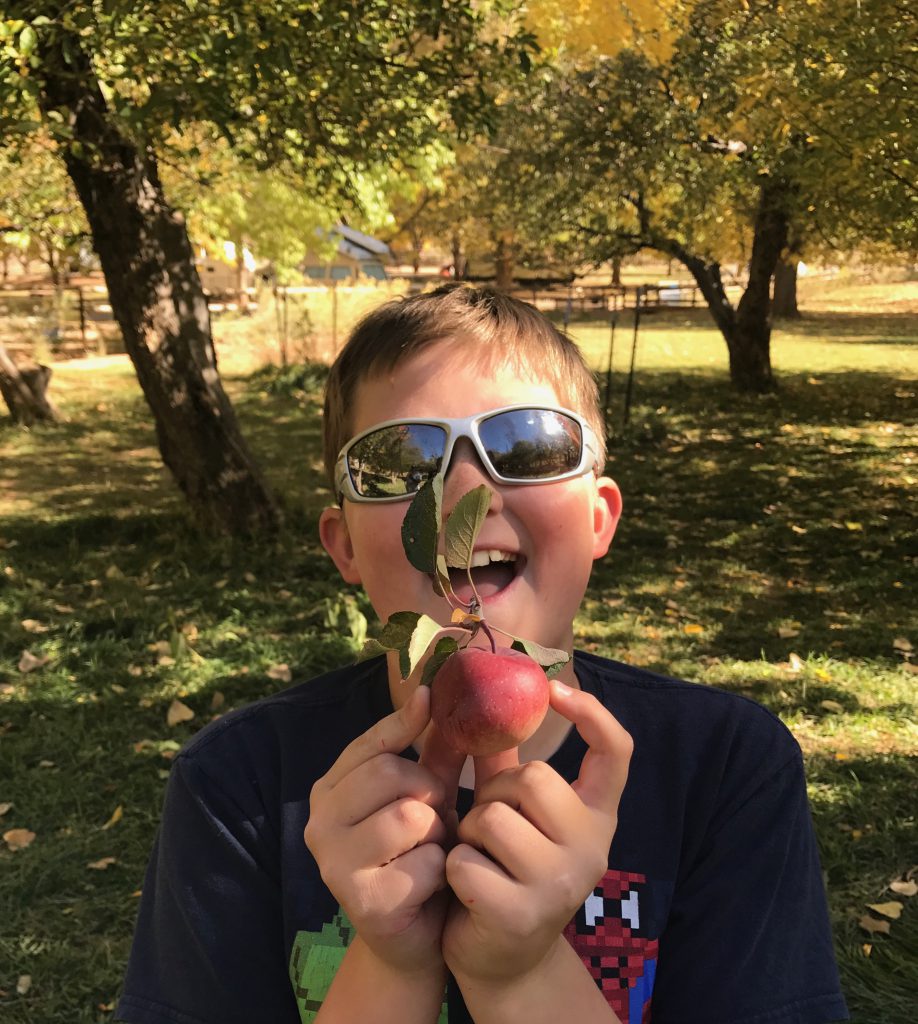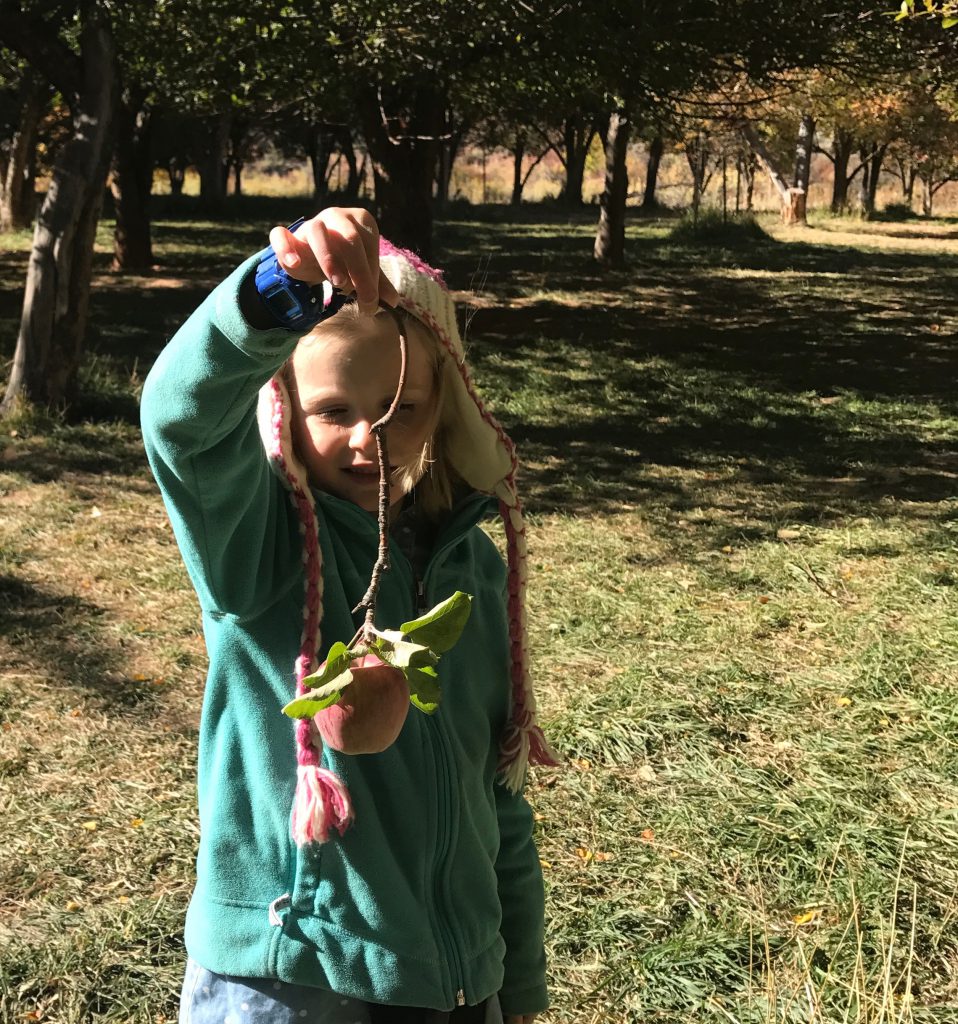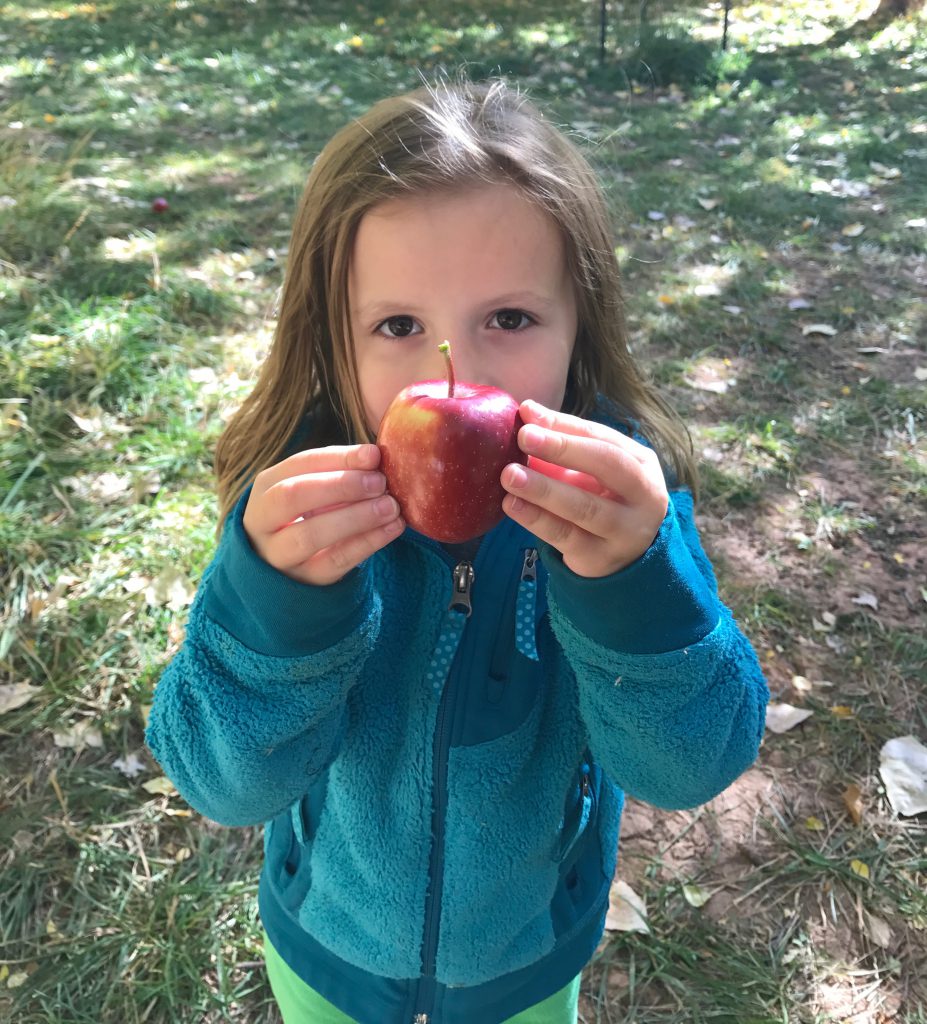 we were only going to pick one each and enjoy it while we were there, but the kids wanted to try for more…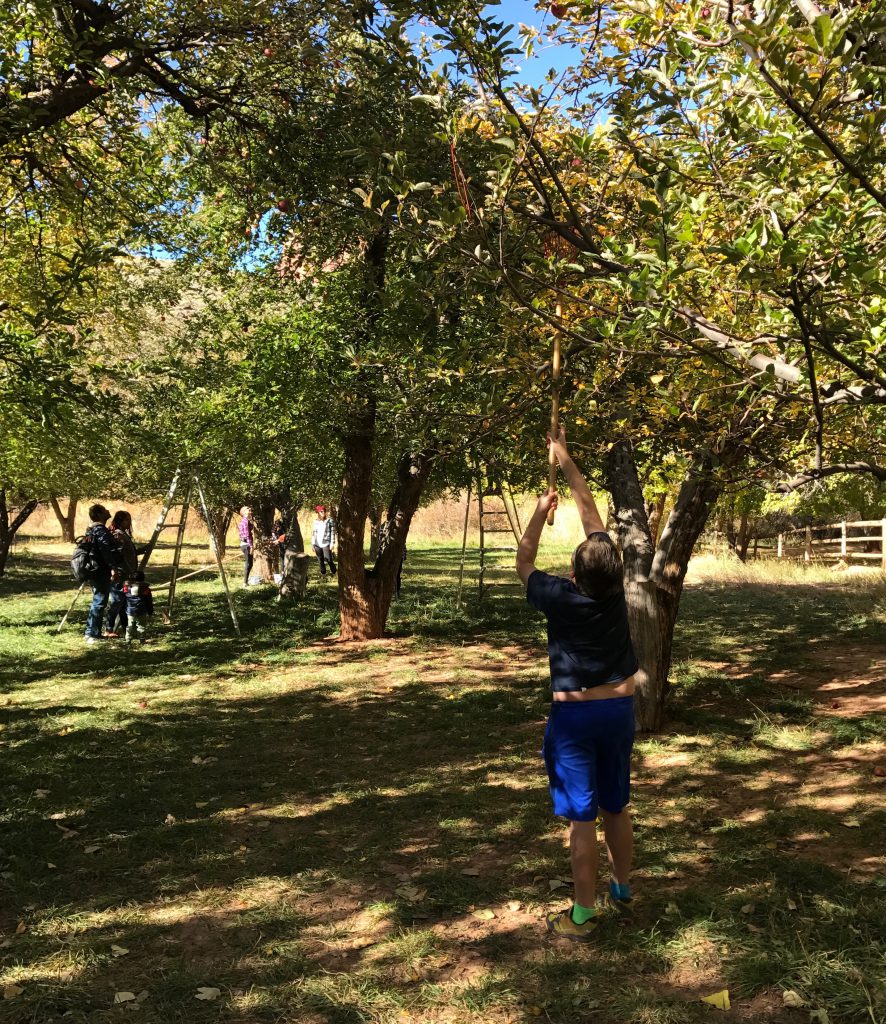 well. except hazel. she was happy to just stroll around, chomping away.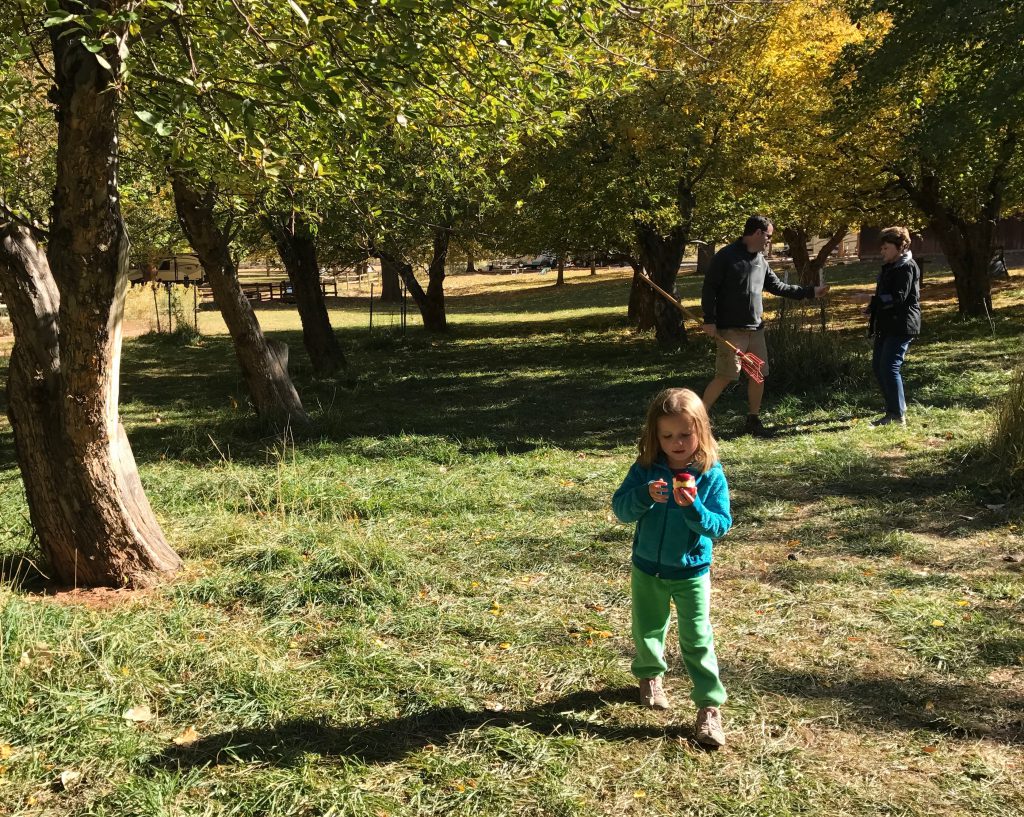 anna struggled, but eventually found a spot that she could reach.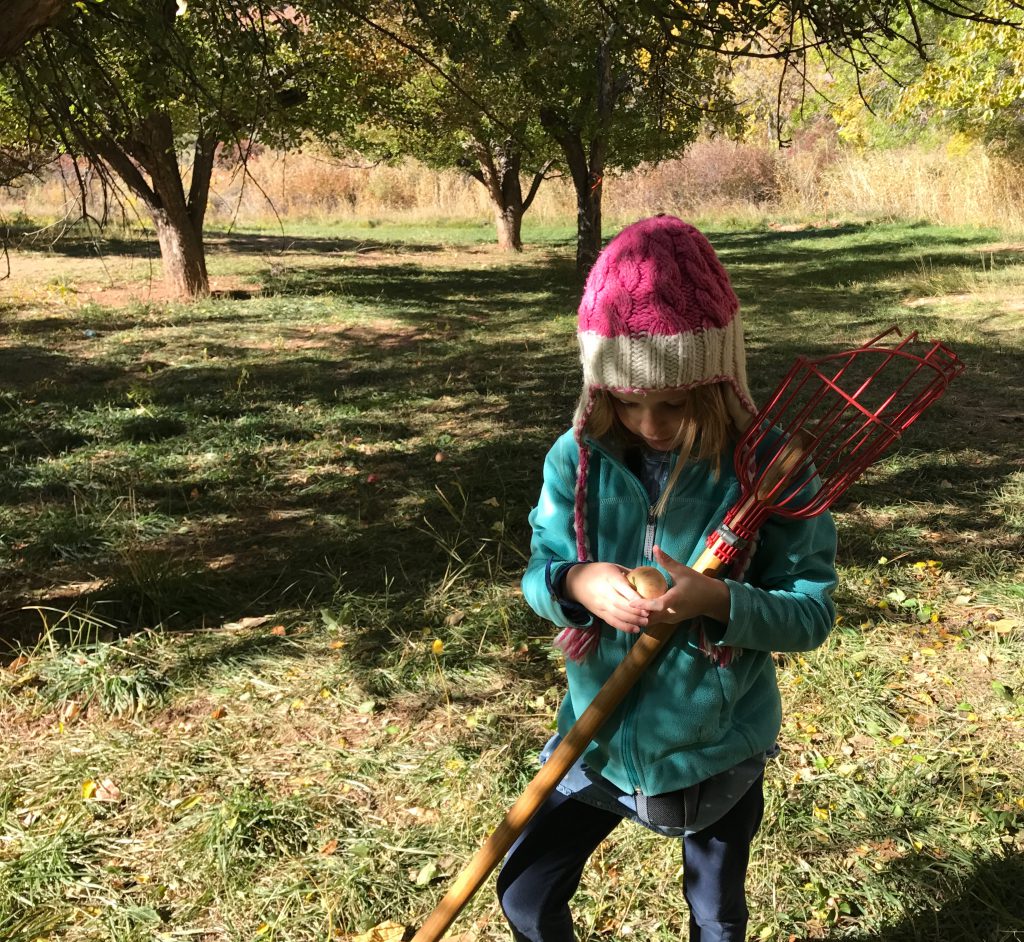 happy apple picker.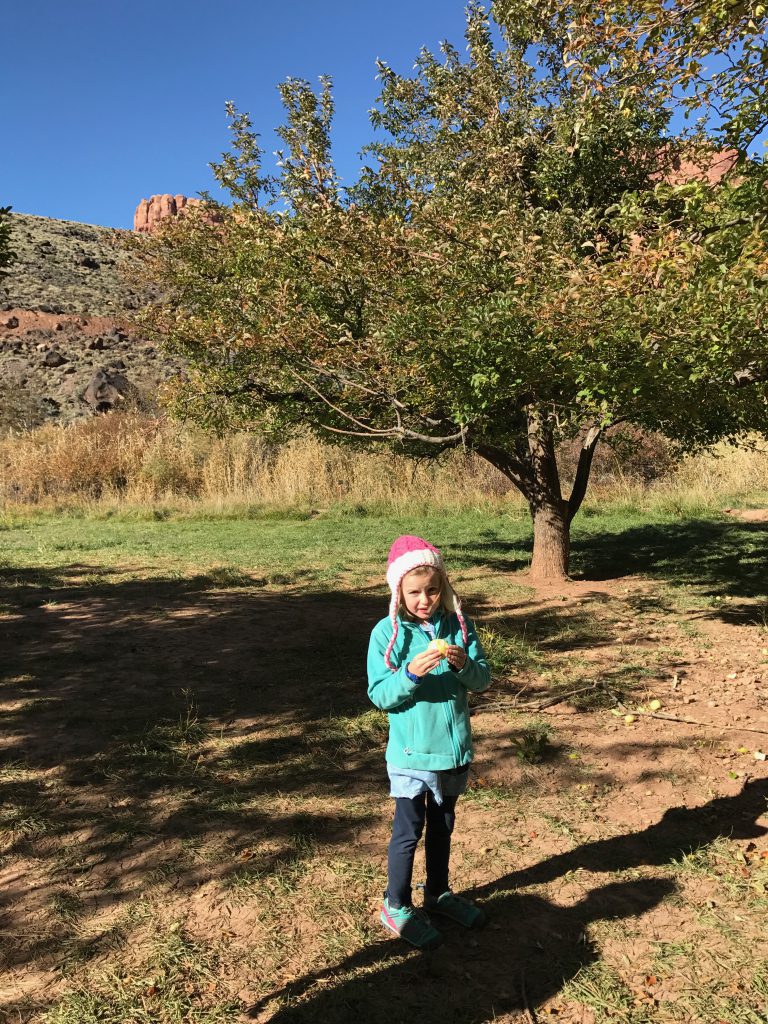 finally, it was time to weigh our haul and settle up. hazel was mad because she dropped an apple.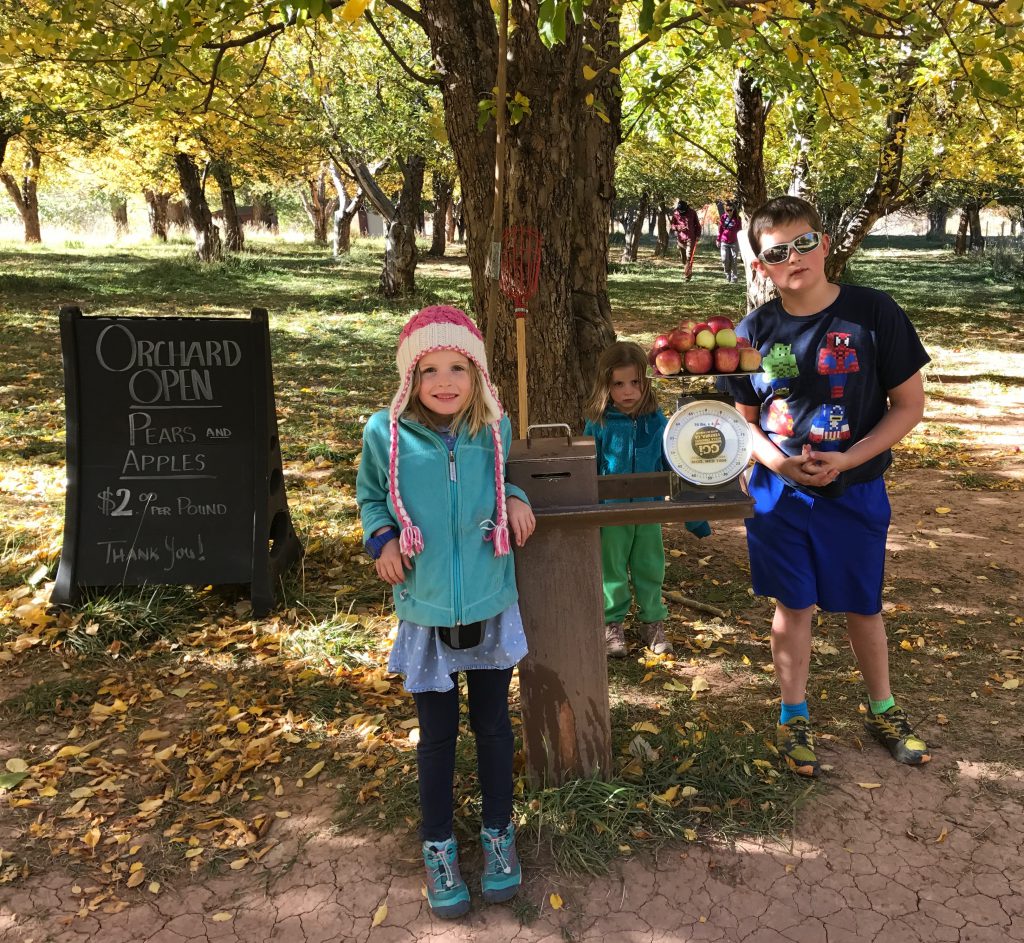 our beautiful apples. (we were super excited to get a little taste of autumn, something we weren't sure would happen in the utah desert).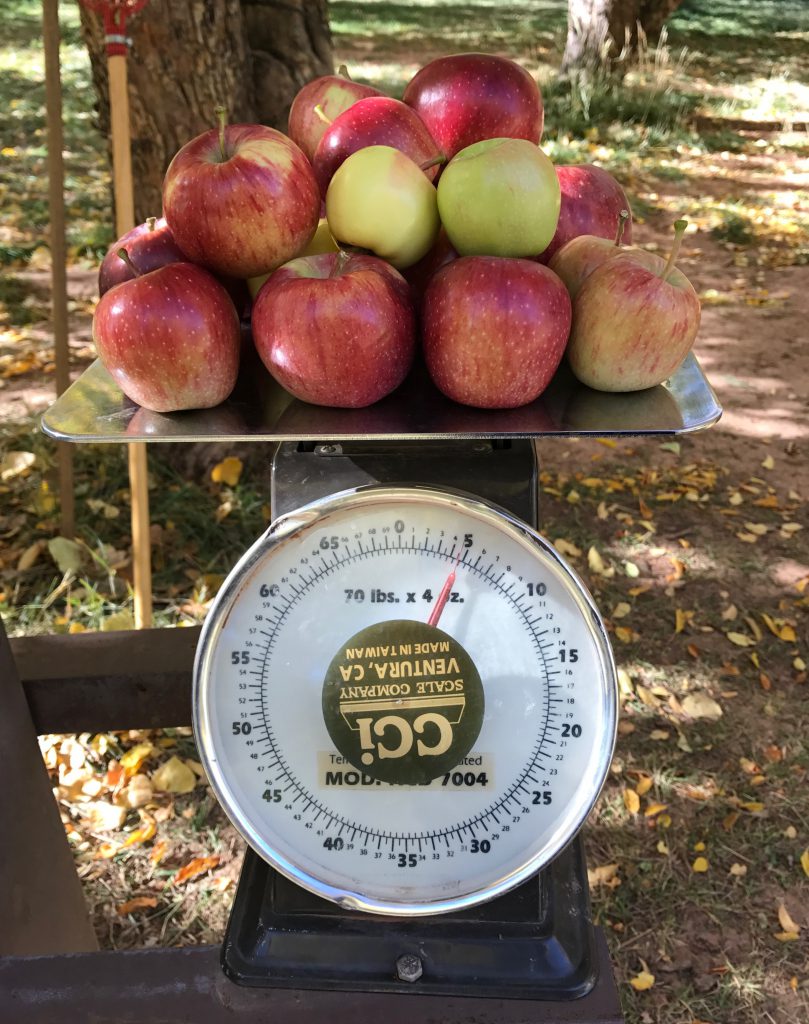 we took a drive down the scenic road through the park, scouting hiking options for the week. it was pretty awesome. and i'm glad we did it, because thanks to a cold, we didn't get to do as much hiking as we'd hoped.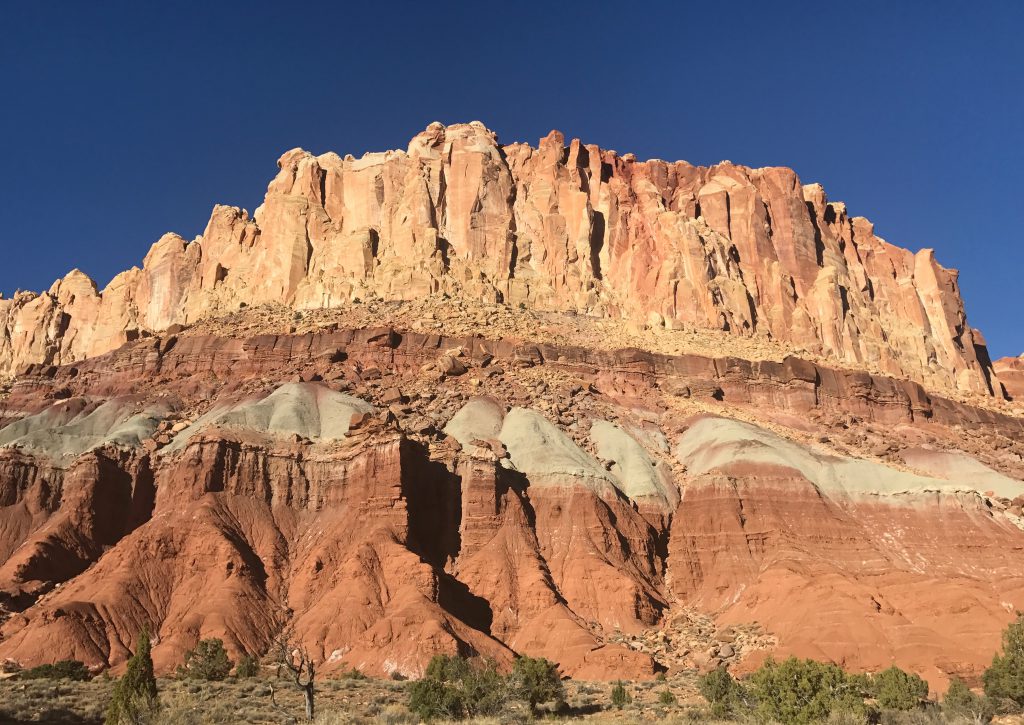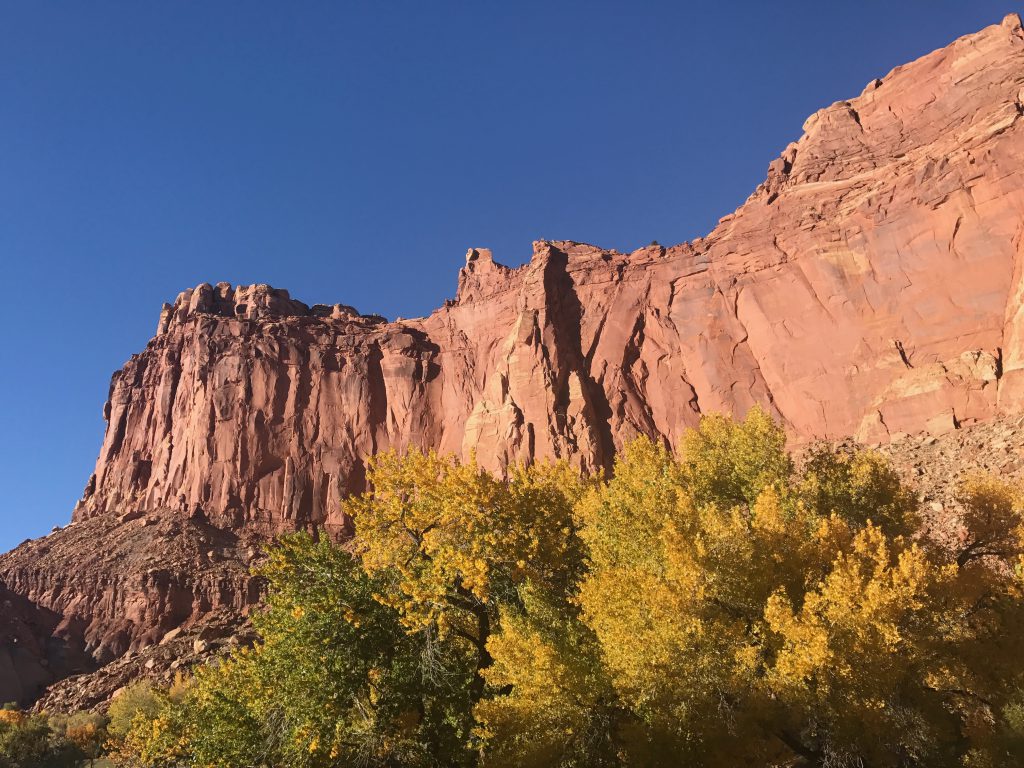 and that's our first day at capitol reef. the end.