for our final adventure in joshua tree, we waited for derek to finish work at 2pm (hooray for an east coast job) and headed off to the keys view. from the viewpoint, you can see down into the coachella valley, salton sea and the san andreas fault, although we didn't know what we were looking for with the fault, so i'm not sure if we saw it or not.
anyhooooo… we cruised out the viewpoint, where it was more hazy than i expected. the views were pretty, but i won't lie, we have seen some epic landscapes, so this was sort of meh.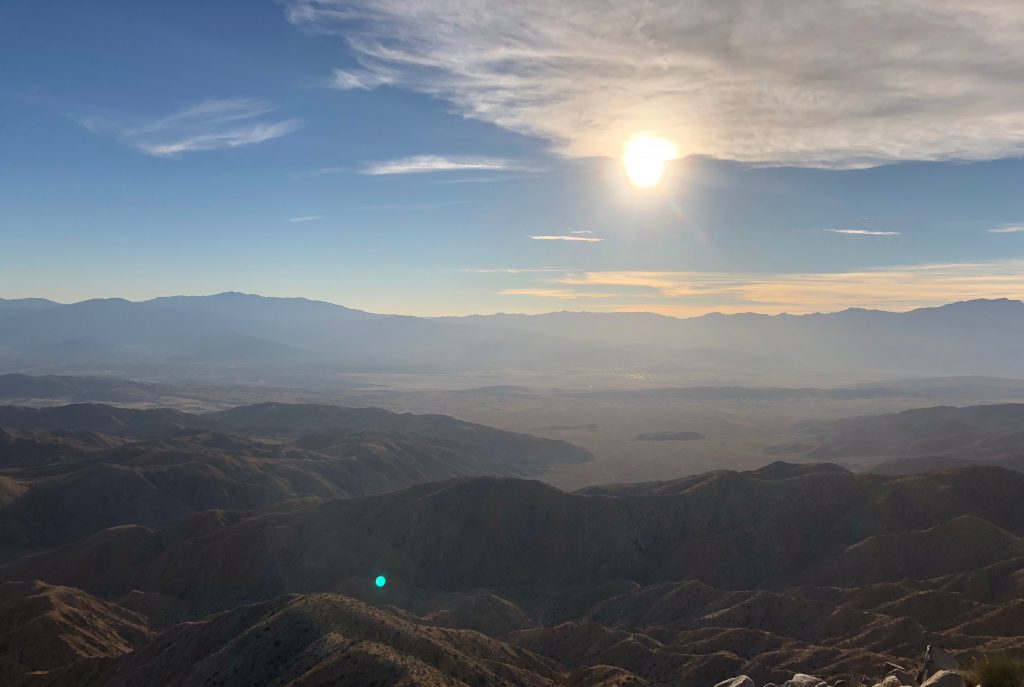 it was also super windy and cold and the kids were sort of miserable. so we snapped a few pics and got out of there while we still had some daylight left to explore. (also. you can see salton sea in the upper left corner of this photo.)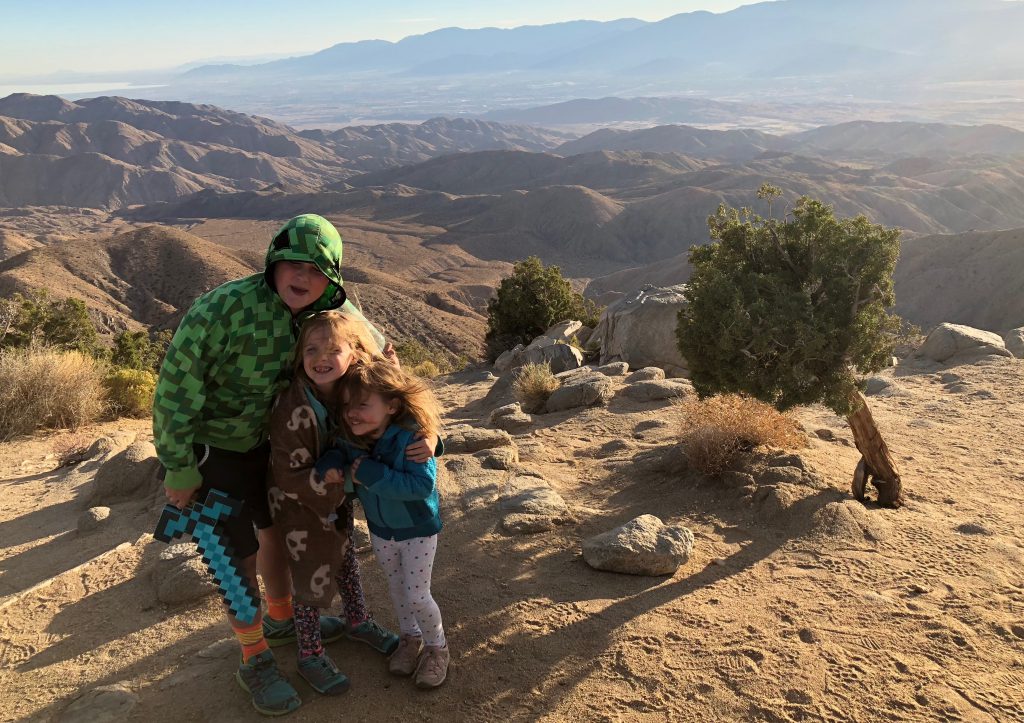 on the way back through the park, i was determined to find the most perfect joshua tree. this one?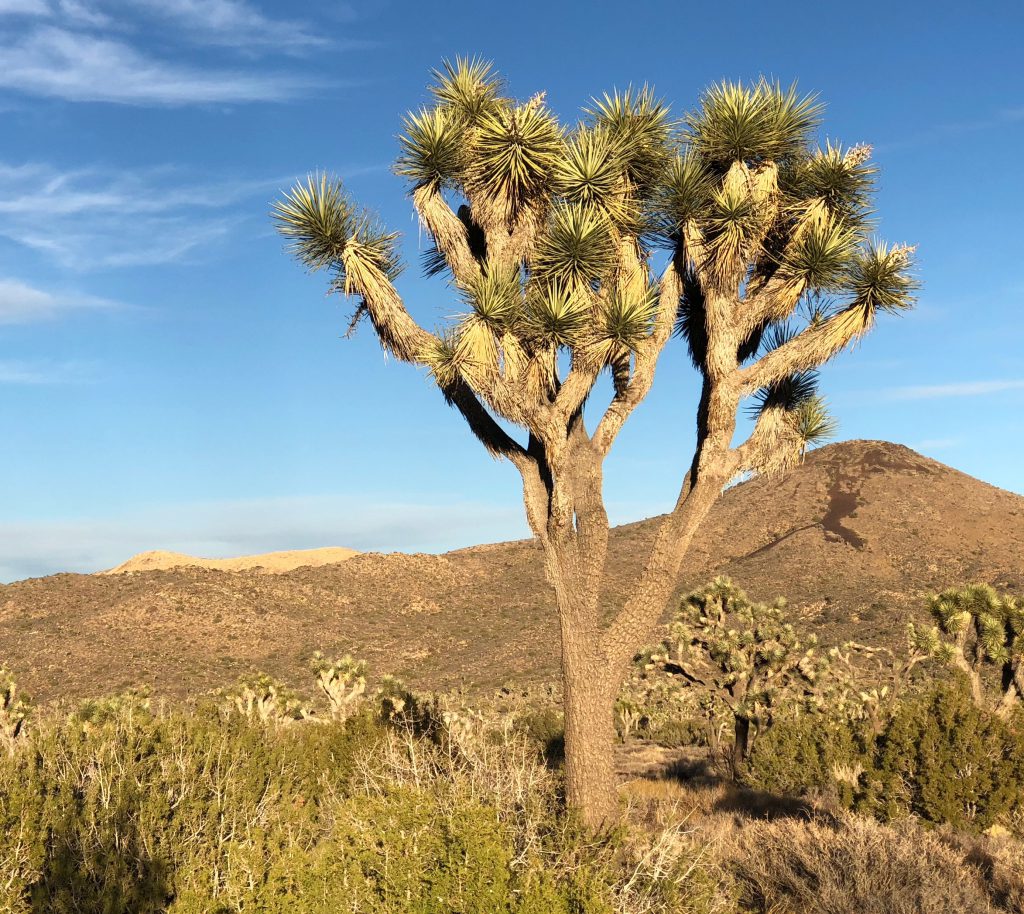 or this?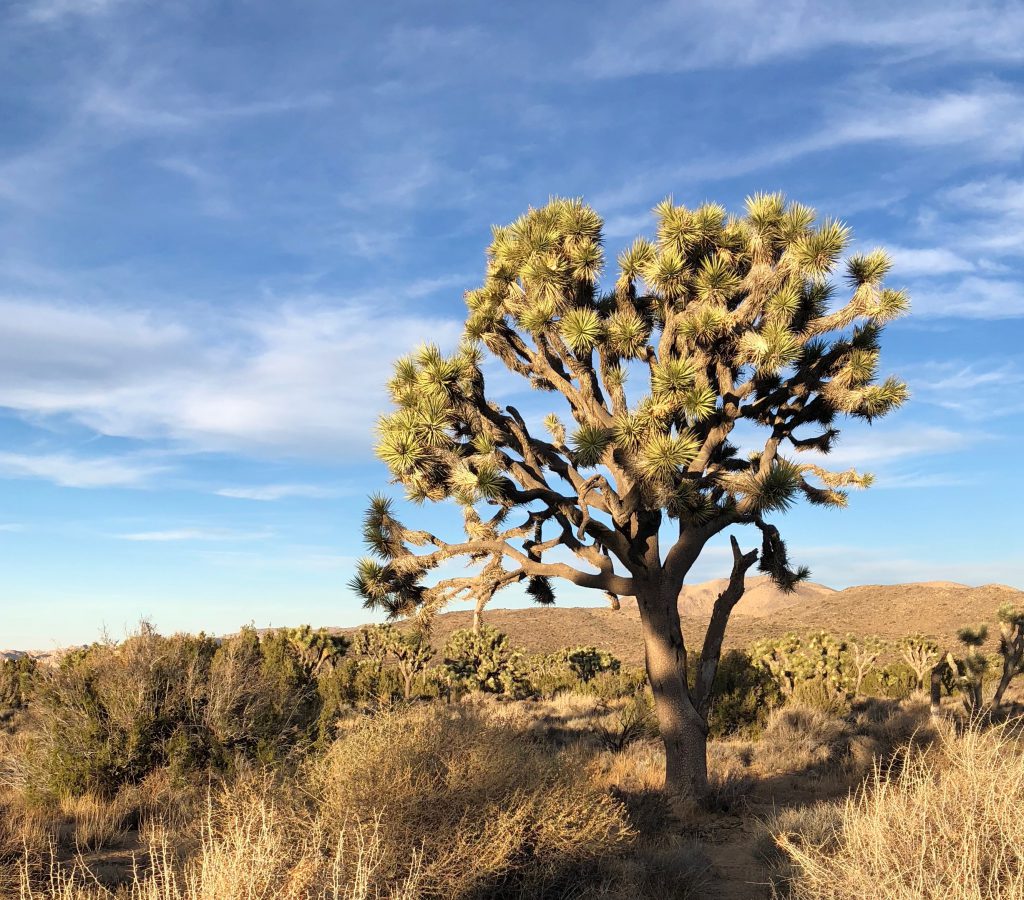 i made derek pull over a dozen times so i could hop out on my quest.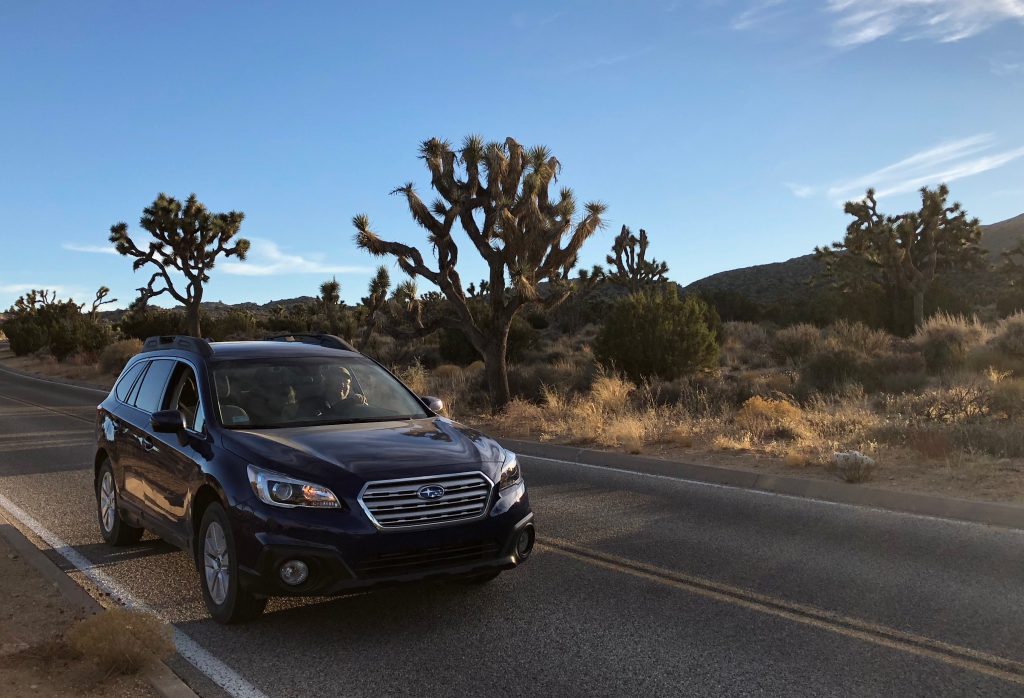 i was really hoping for an epic silhouette picture with the sun peeking through. this was as close as i got.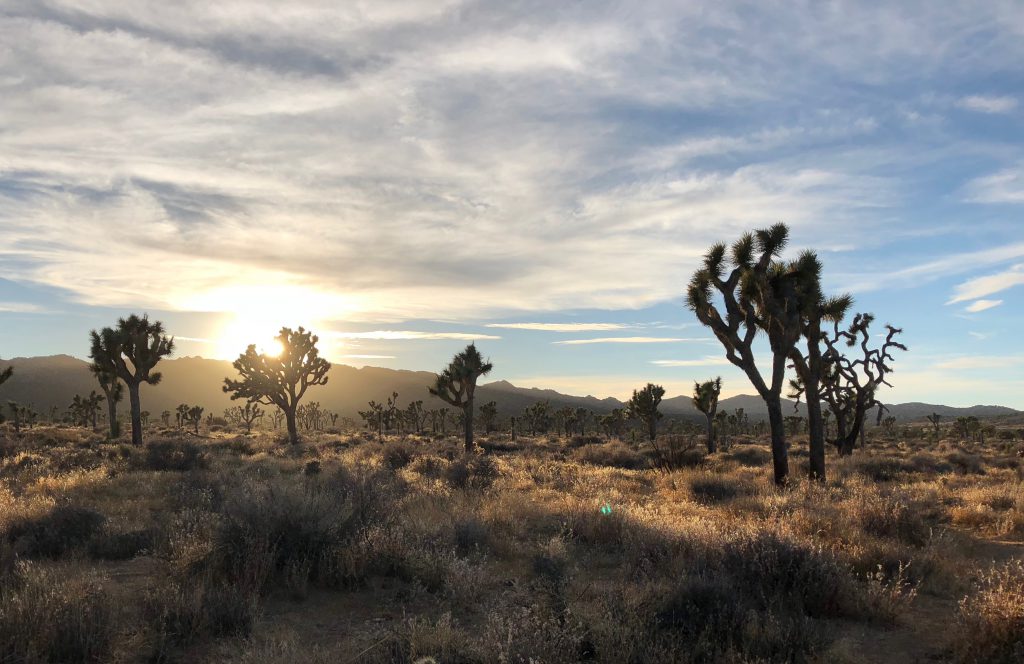 as we got towards the middle of the park, where all the cool stuff is, we decided to hop out and climb around at cap rock for a bit.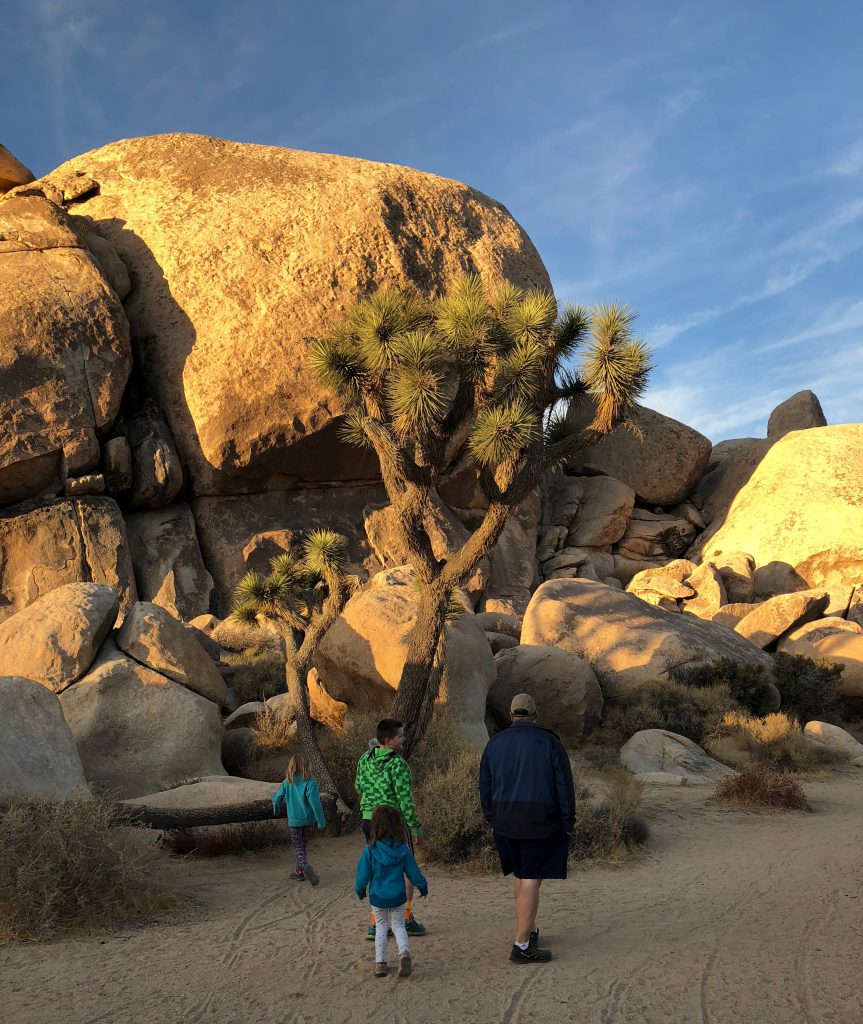 the kids were happy to scramble to their little hearts content.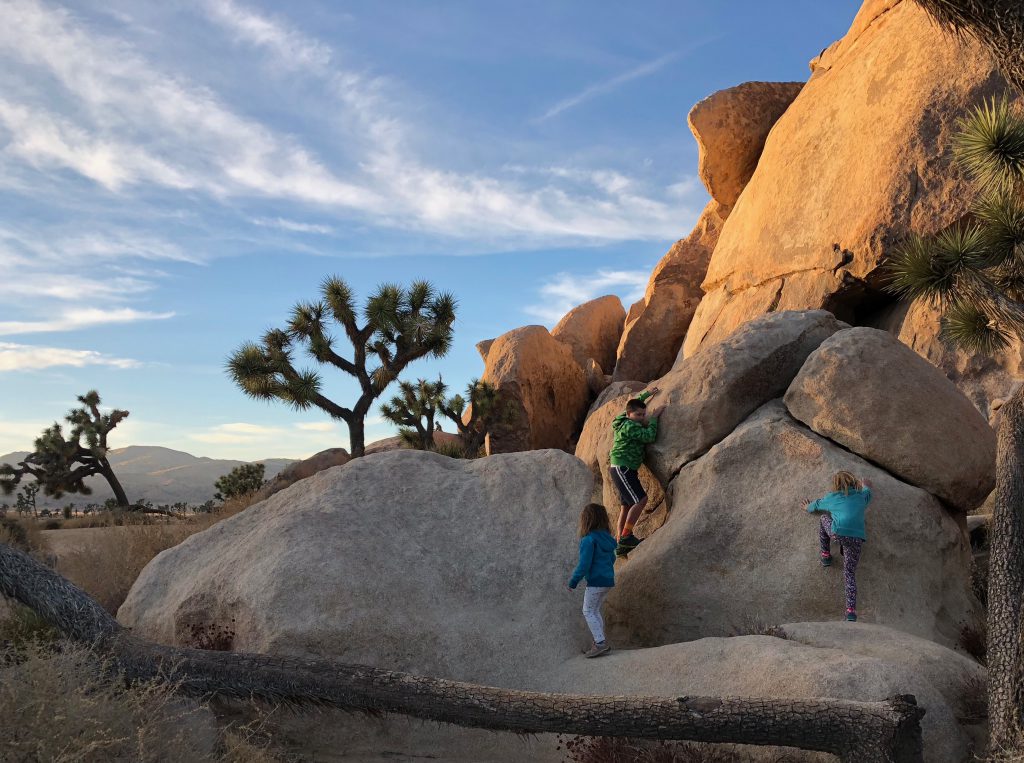 as the sun got lower, the lighting became pretty awesome.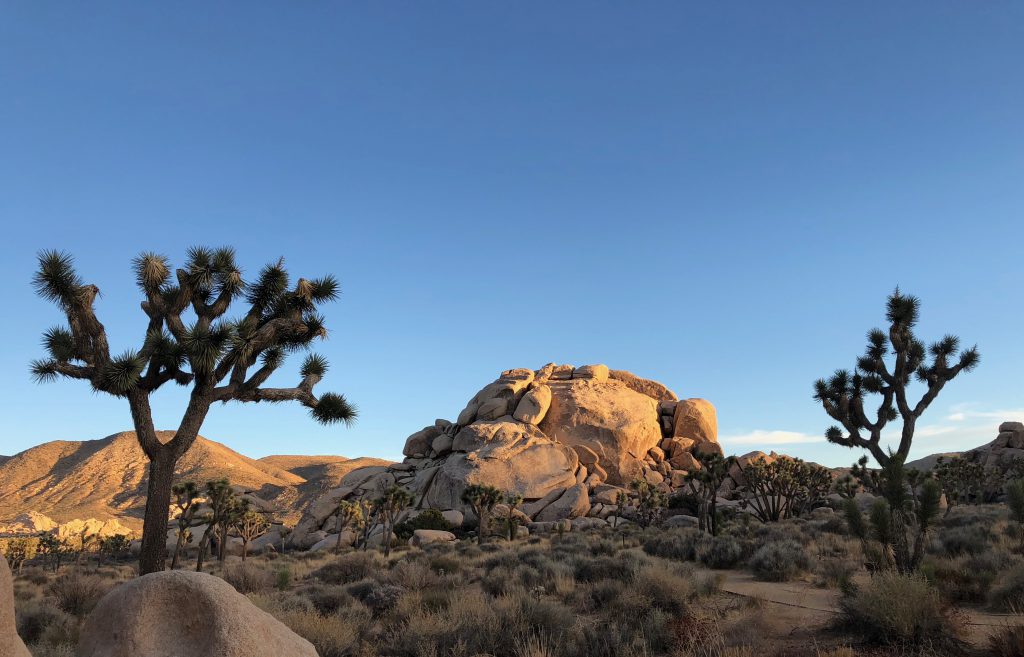 tiny anna, climber extraordinaire.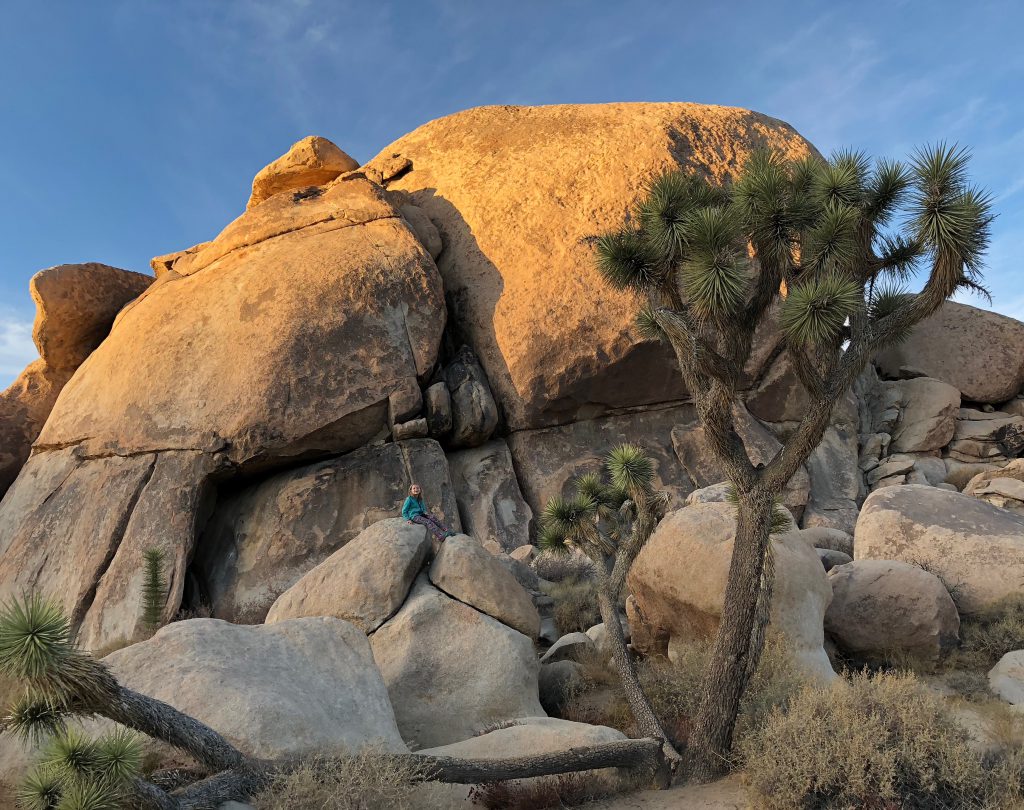 i mostly wandered around and took pictures, while derek made sure no one died.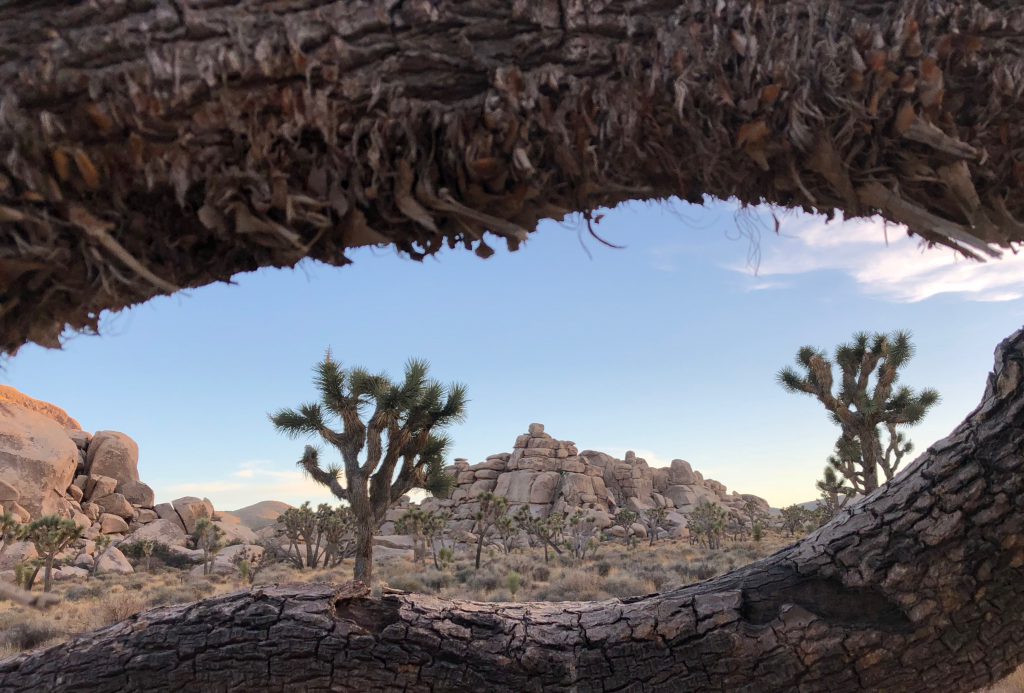 so far so good. (hazel mostly wandered around with me, not a fan of the abrasive rocks. yet.)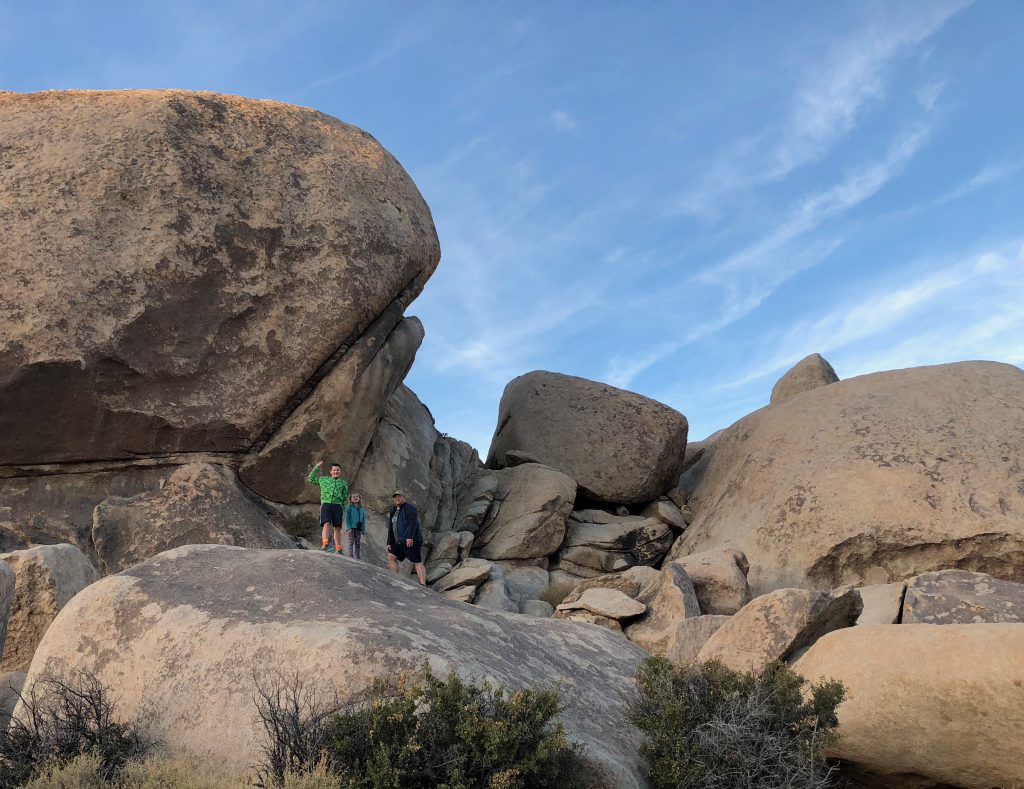 eventually, i joined in the climbing fun, and hazel was coaxed into joining us.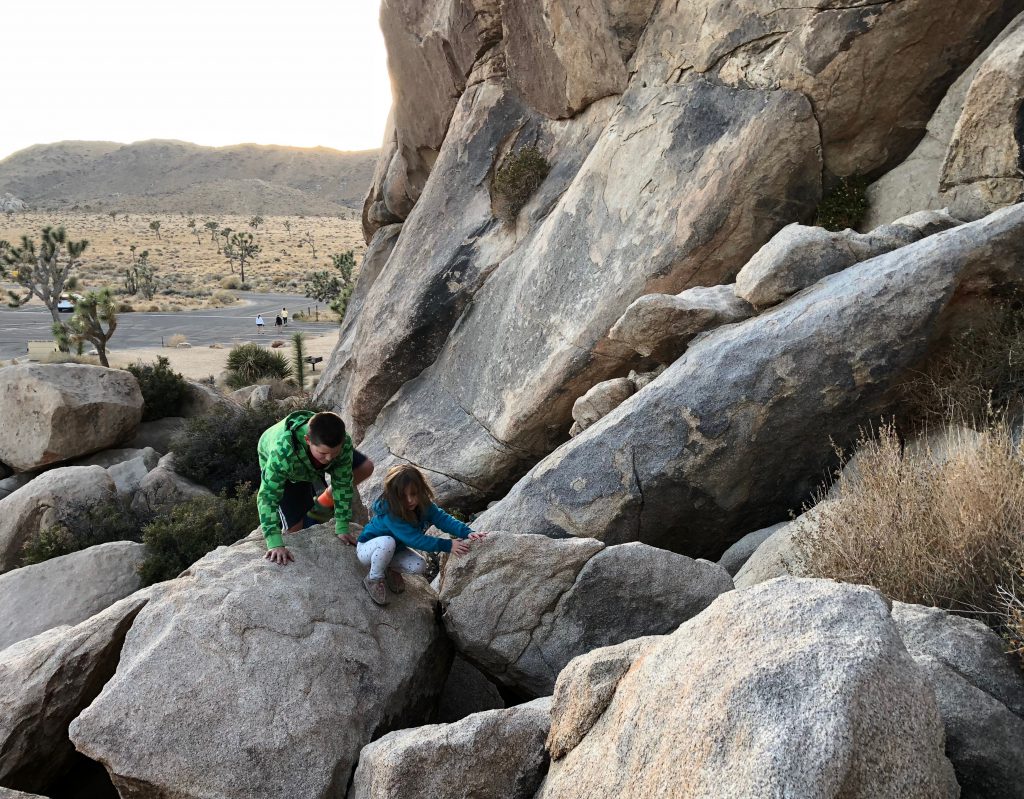 proud climber junior extraordinaire.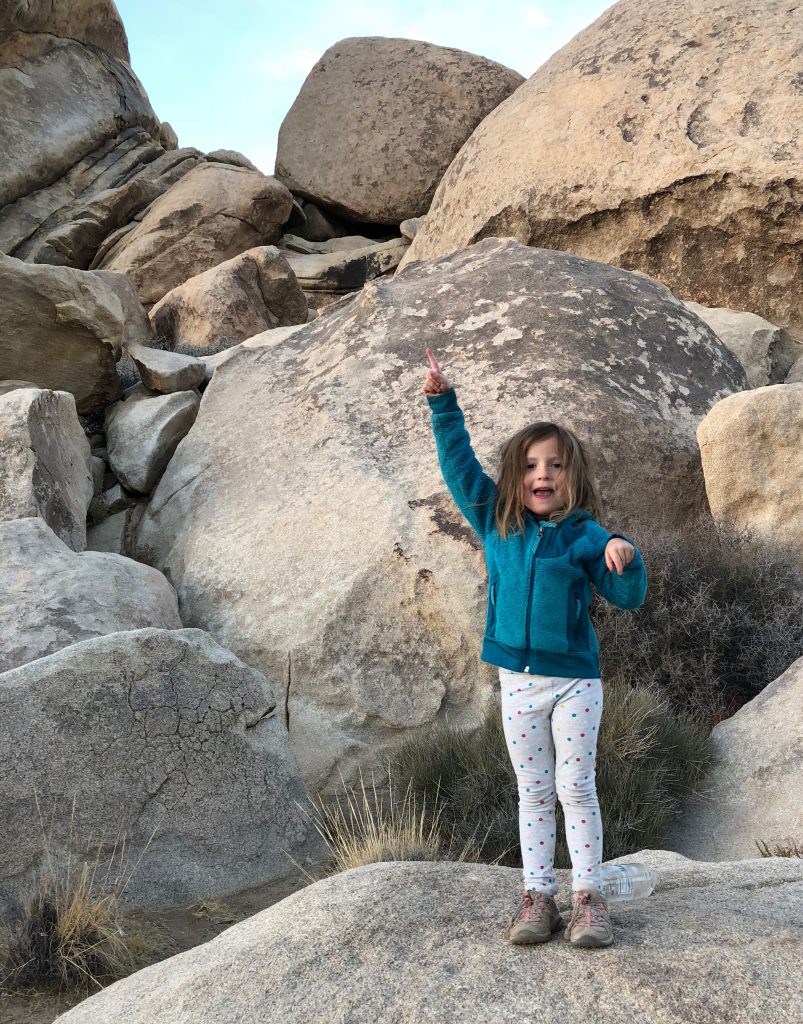 when the sun started actually setting, and the sky began to change colors, i wandered off to a tree i had my eye on, to get some sunsetty joshua tree-y pictures. i took about 48. i narrowed it down to this one. for now.

meanwhile, derek manned the cap rock explorer crew. cap rock is named for the precariously balanced rock that you can see in the picture, that looks like… well… a cap.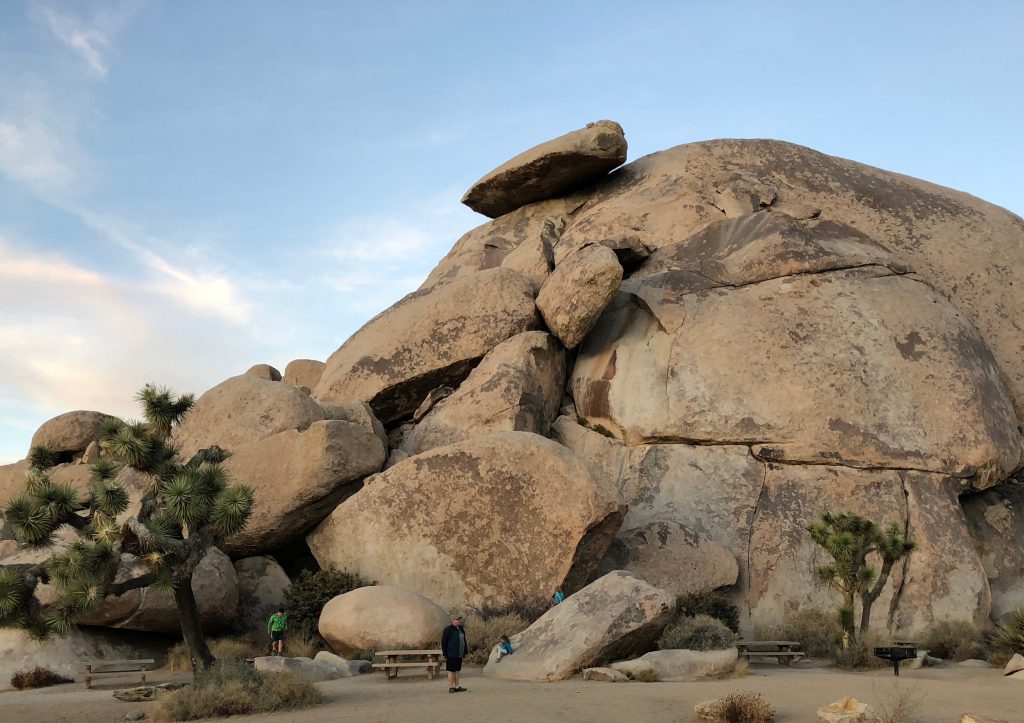 we all scrambled up around another side of the rock formation, where the background sky made for some pretty awesome shots, if i do say so myself. the big two.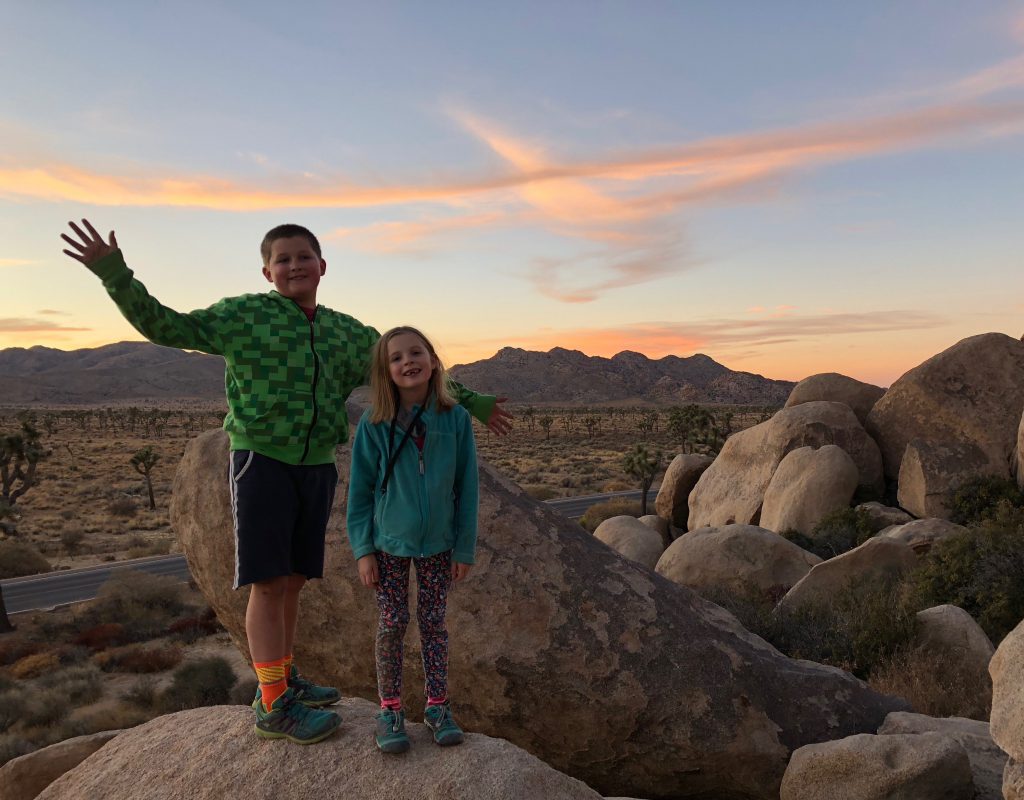 and the sisters.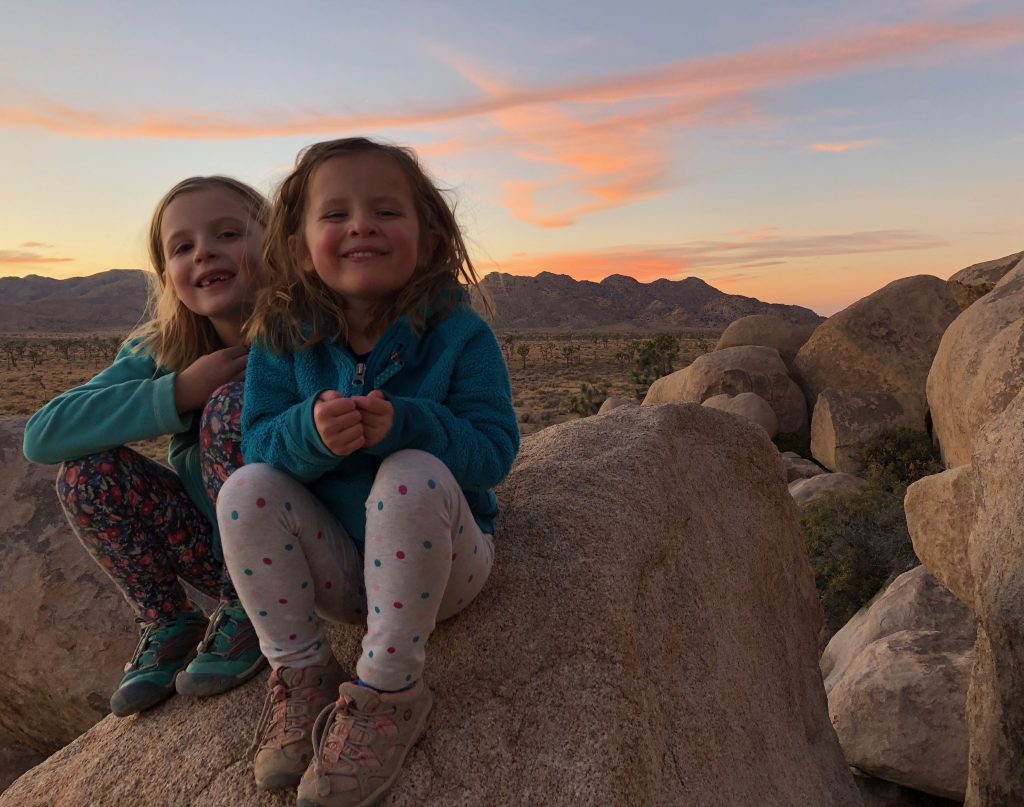 this guy is getting so big so fast. ugh.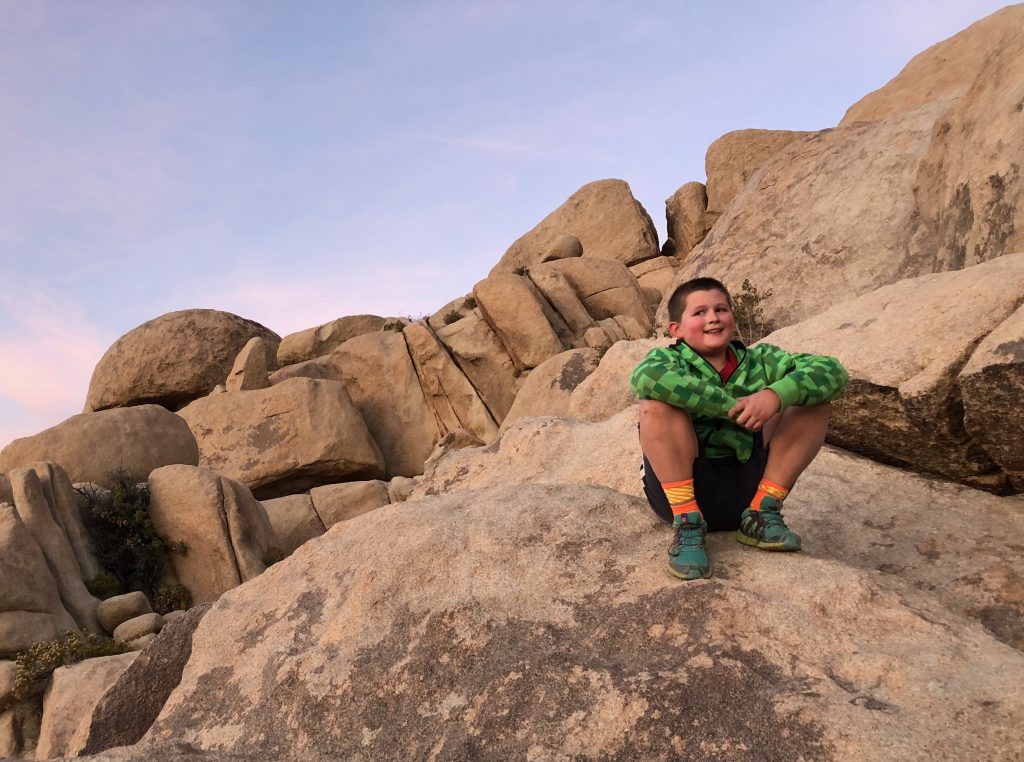 finally, before just before we left, i captured my perfect silhouette pic. the sky was all kinds of excellent shades of orange and pink and purple. and then those mountains. and the tree, all alone and so joshua-y. it was the perfect ending to our joshua tree national park adventure.