derek had to work on black friday, so i dragged the kids out of town, to check out "seven magic mountains". basically, it's an art installation, comprised of giant stacked and painted rocks, just south of vegas. it's pretty cool to see it pop up in the middle of an otherwise drab desert landscape.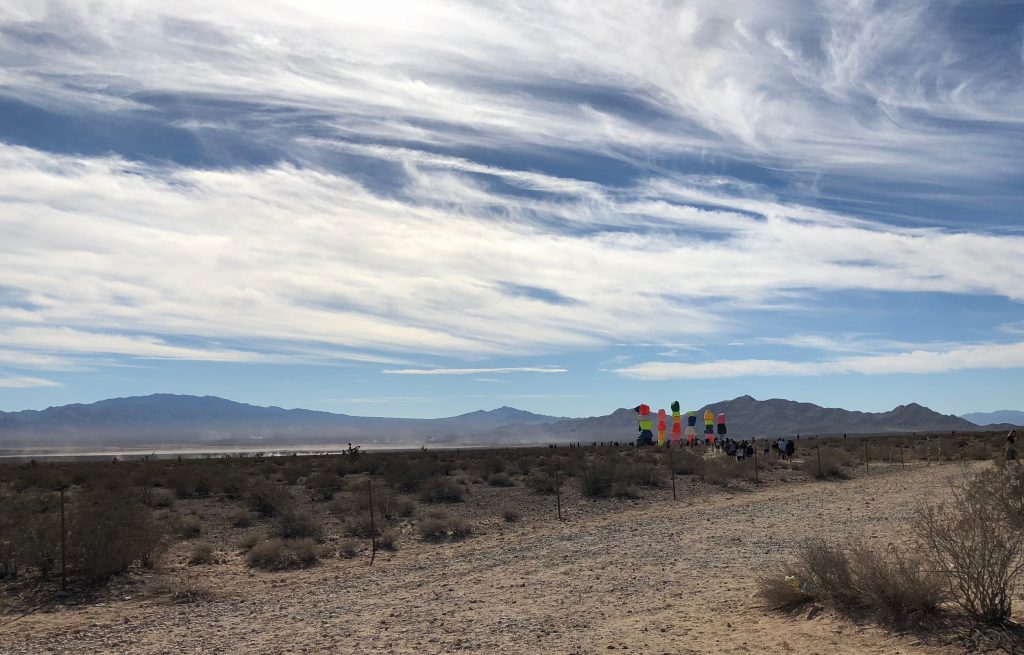 as we got closer, we realized that we were not the only black friday non-shoppers who chose this as today's destination.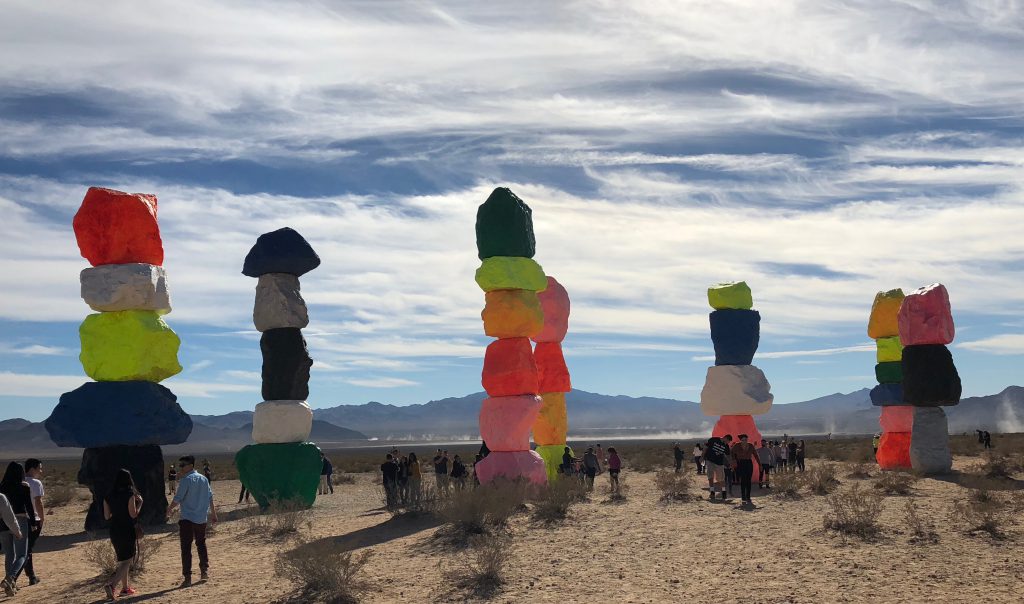 it was super sunny, so hazel declined most photo requests, but the big kids humored me.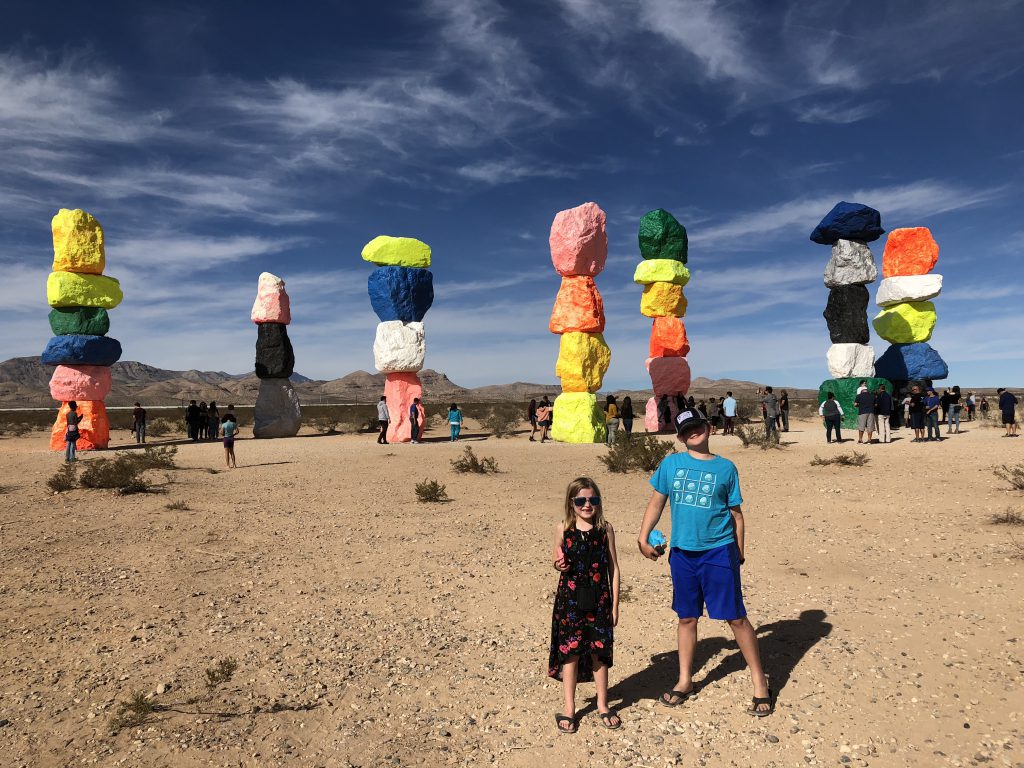 hazel finally agreed to be photographed, but she wasn't happy about it. but, seriously, the sun was rough.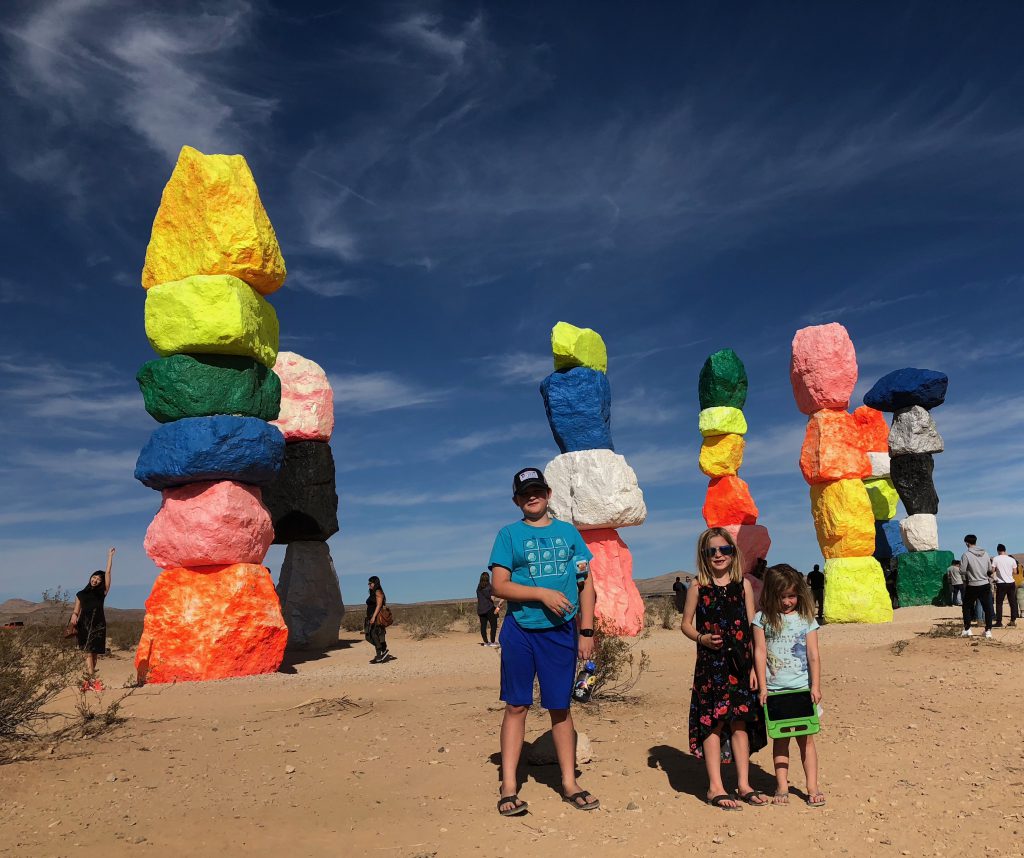 i sort of love that in all the pics, there's other folks posing for their pics. i wonder how many pictures taken by others we are in.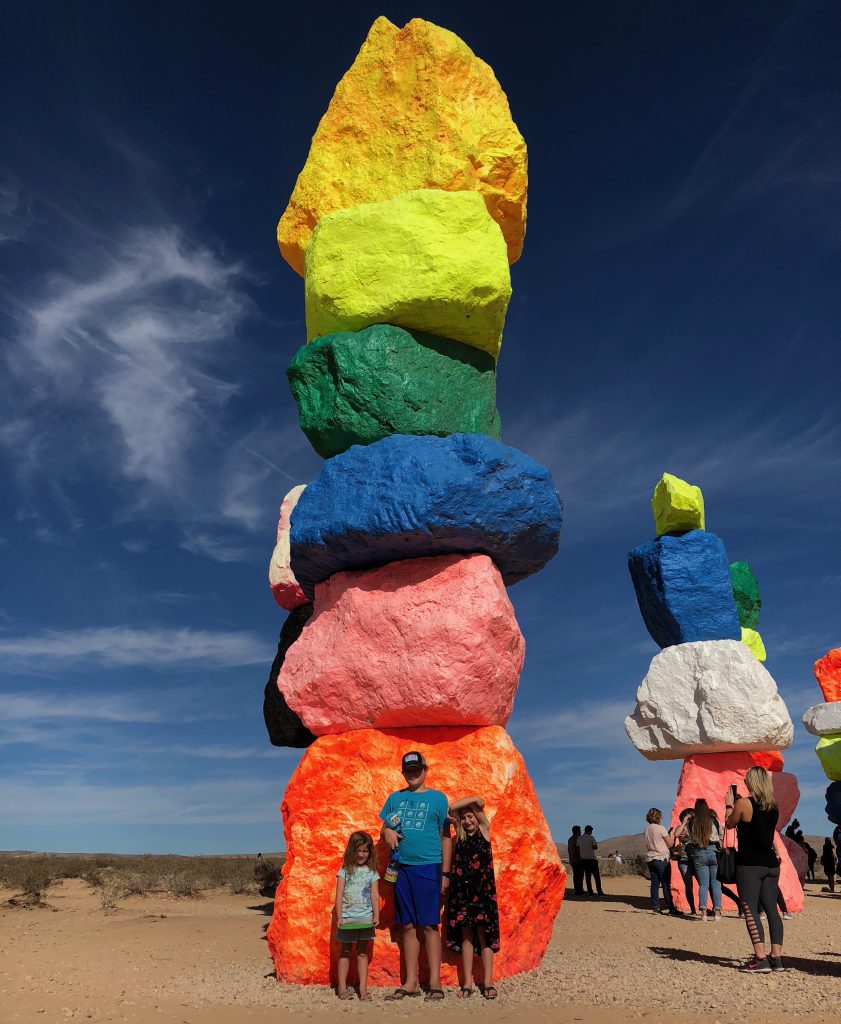 i tried to take a few pics without people. they are prettier.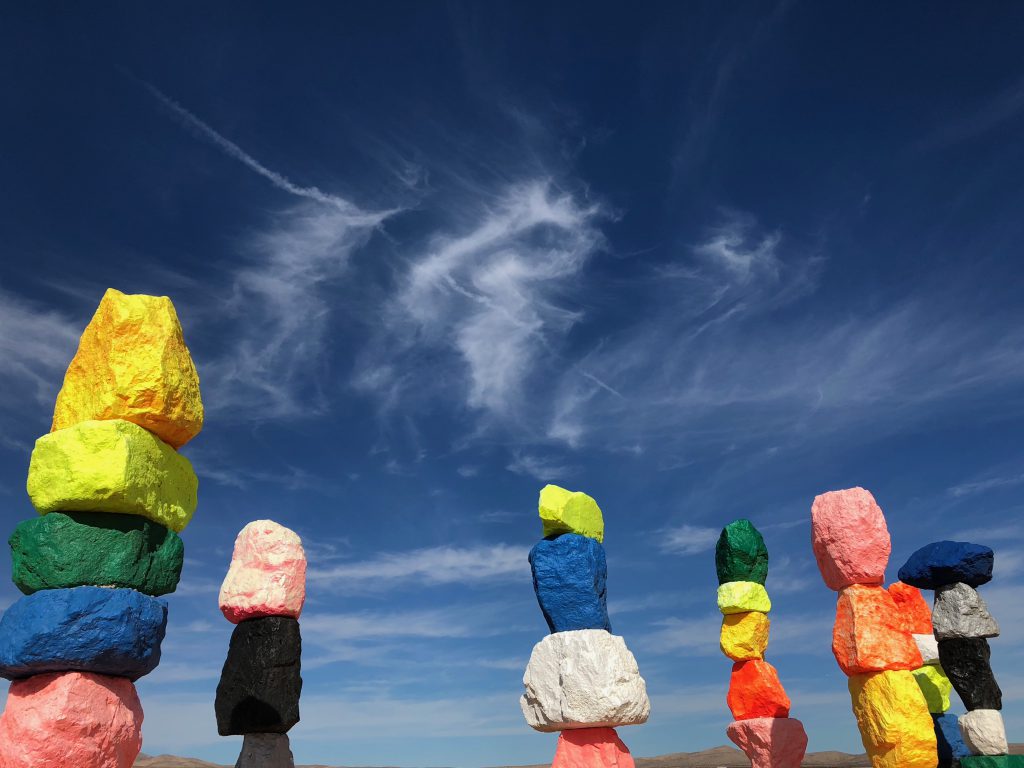 ike took this one for me. i think hazel actually took some decent pics with her ipad, but she wouldn't send them to me at the time of the writing of this blog post.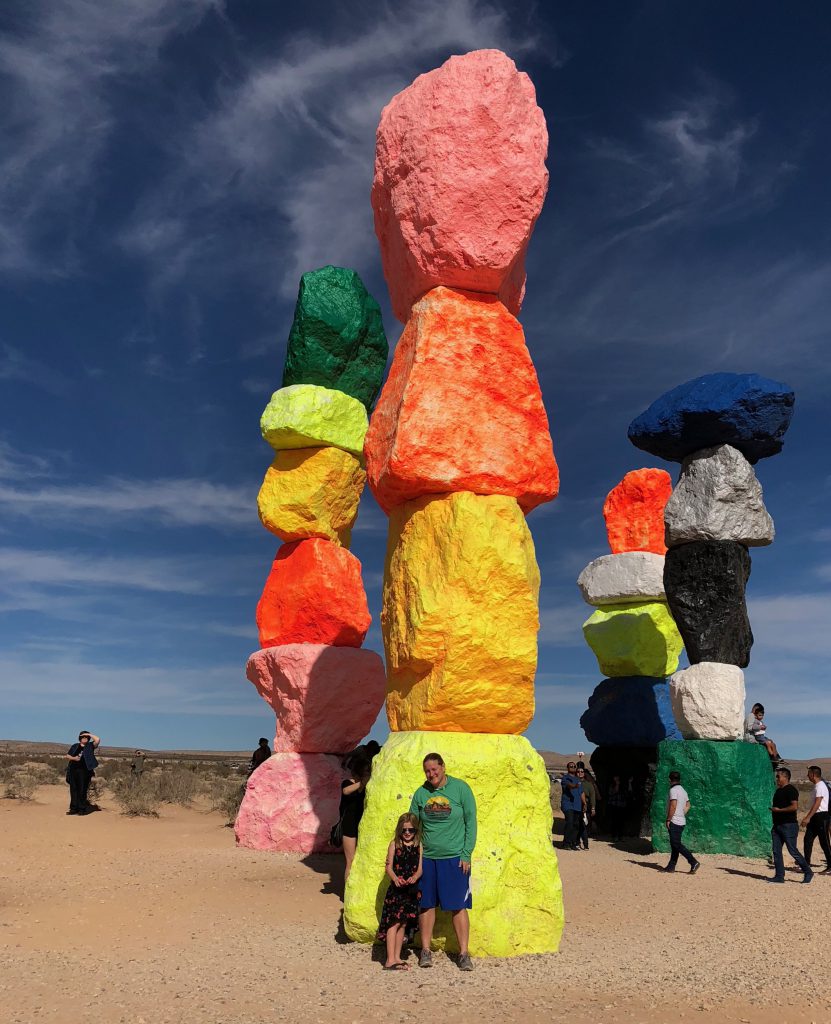 of course, photogenic anna allowed me to take as many pics of her as i felt like. with my sunglasses on.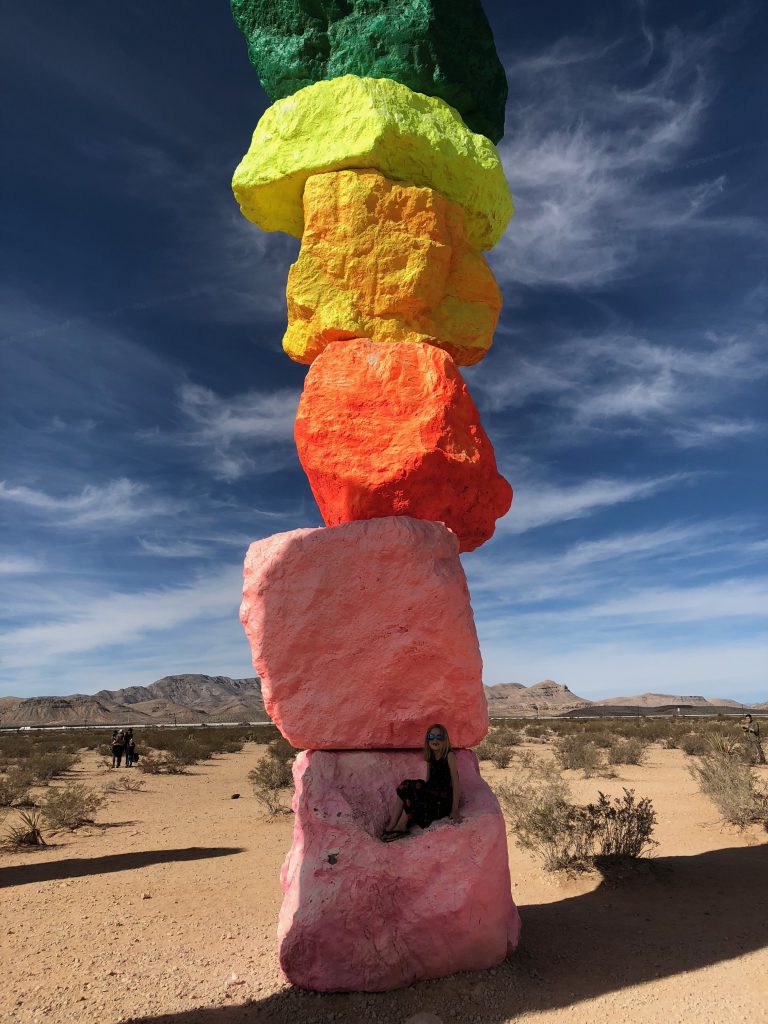 ok. you get the idea.
piles of painted rocks in the desert. check.