for our final field trip with my parents, we went to the hoover dam. we had learned a bit about it at the springs preserve, but we were excited to check the place out up close and in person.
firstly, there were WAAAAAAY more people there than i ever would have imagined. we tried to decide if it was more or less crowded than normal, being the tuesday before thanksgiving. either way. so crowded. we got through all of the security checkpoints and waited for our turn on the tour…
our tour of the power plant, that is. the kids are too young to tour the actual dam. so, we shuffled like cattle down the plant where we learned about some stuff that i forgot. but it was cool while i knew it.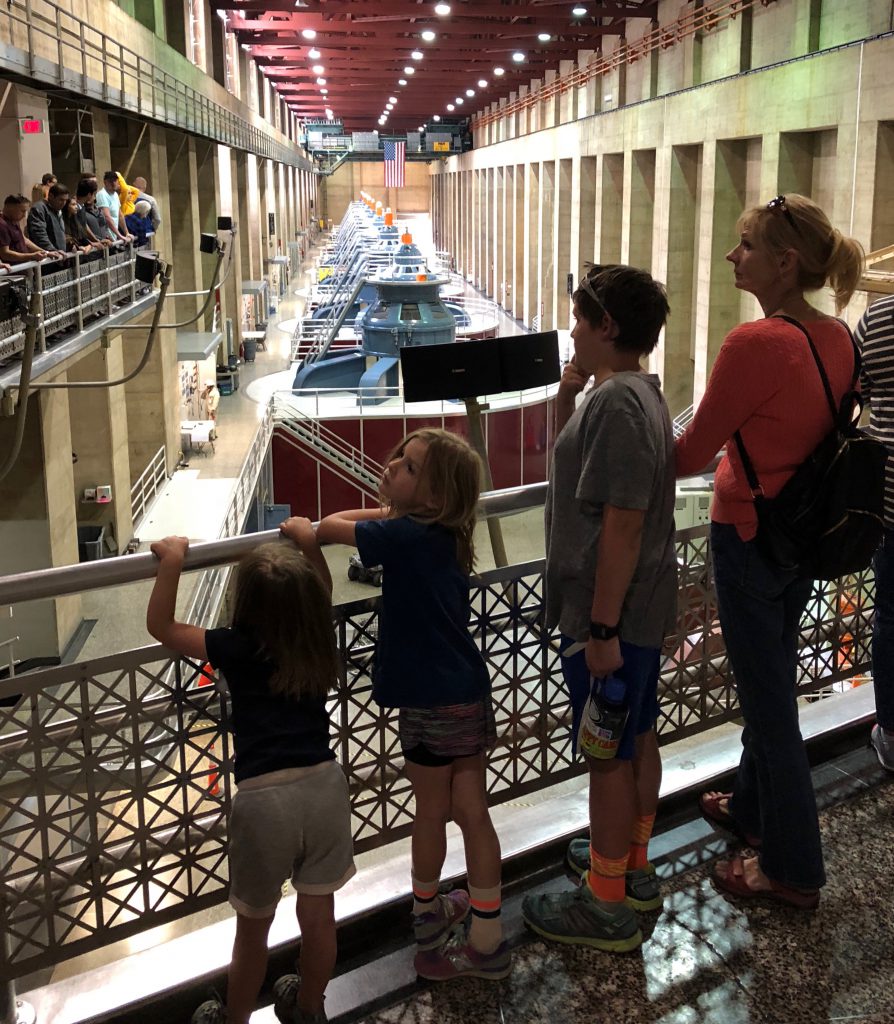 it was actually pretty short and before we knew it, we were whisked back to the museum-y area, where we could walk through some exhibits about the dam and go up to an observation deck. this building is the one we were in in the previous picture.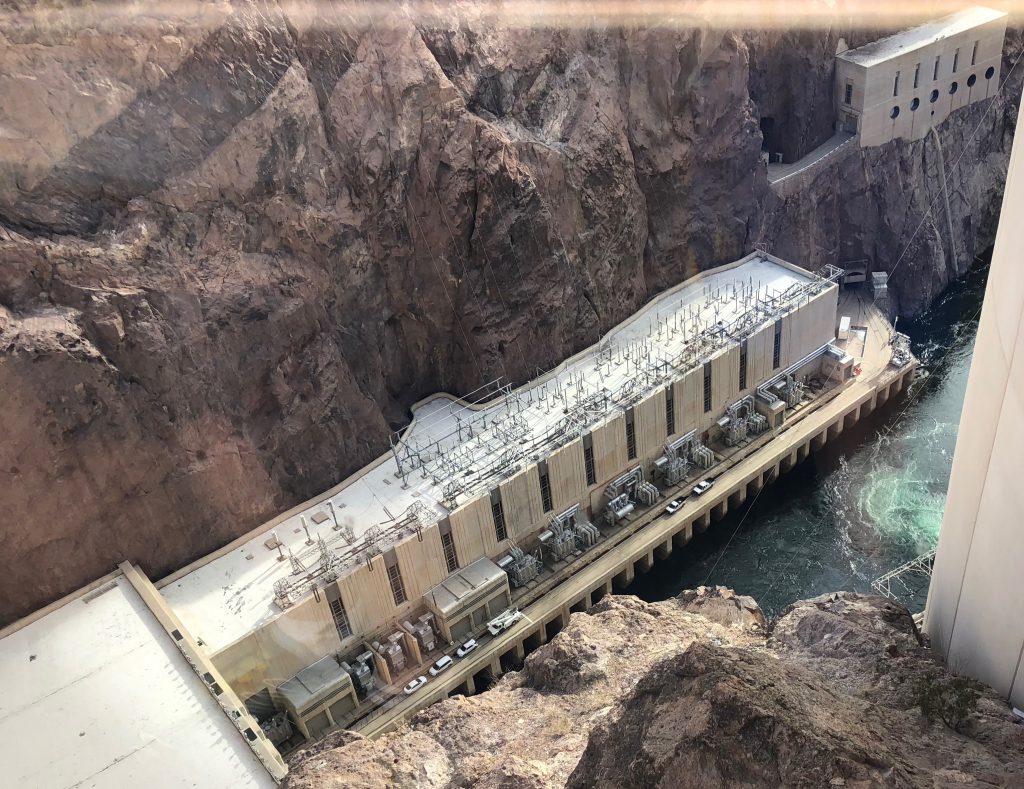 the exhibit had some cool stuff, like this model of the dam being built, back in the day. fun fact. the dam was completed TWO years ahead of schedule.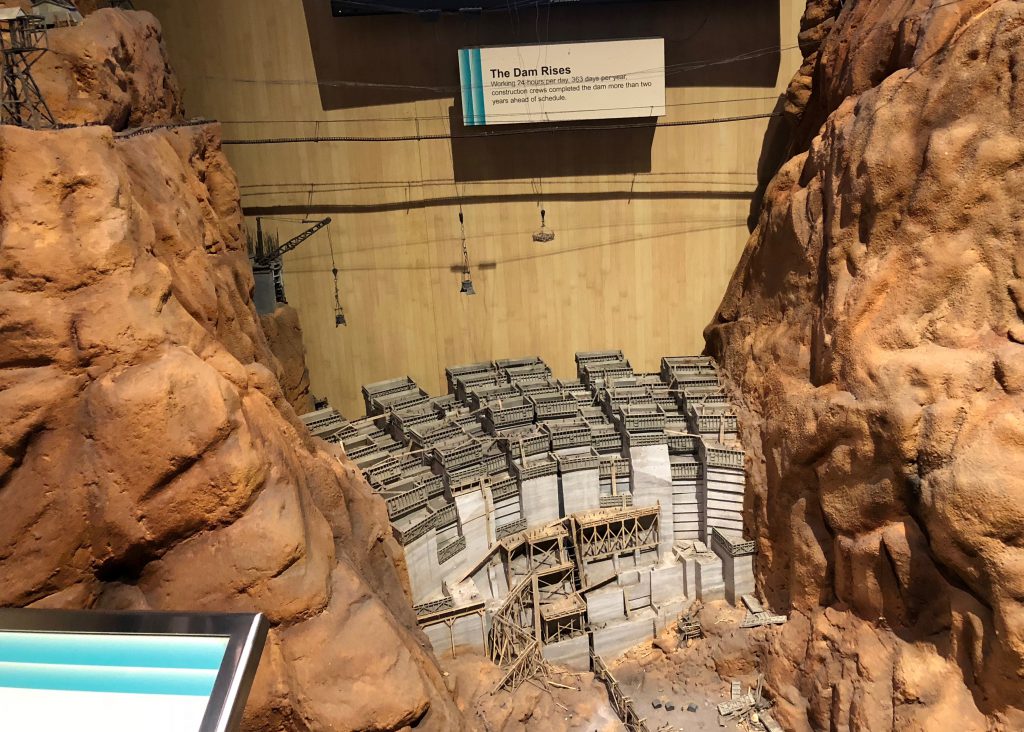 mural.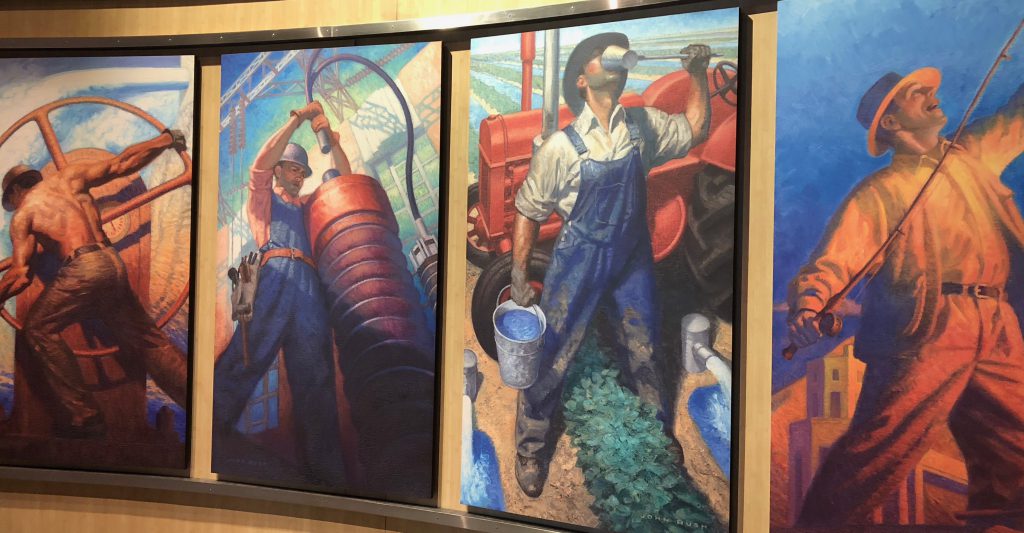 and. finally some views from the observation deck. the dam is pretty massive. but i guess people already know that.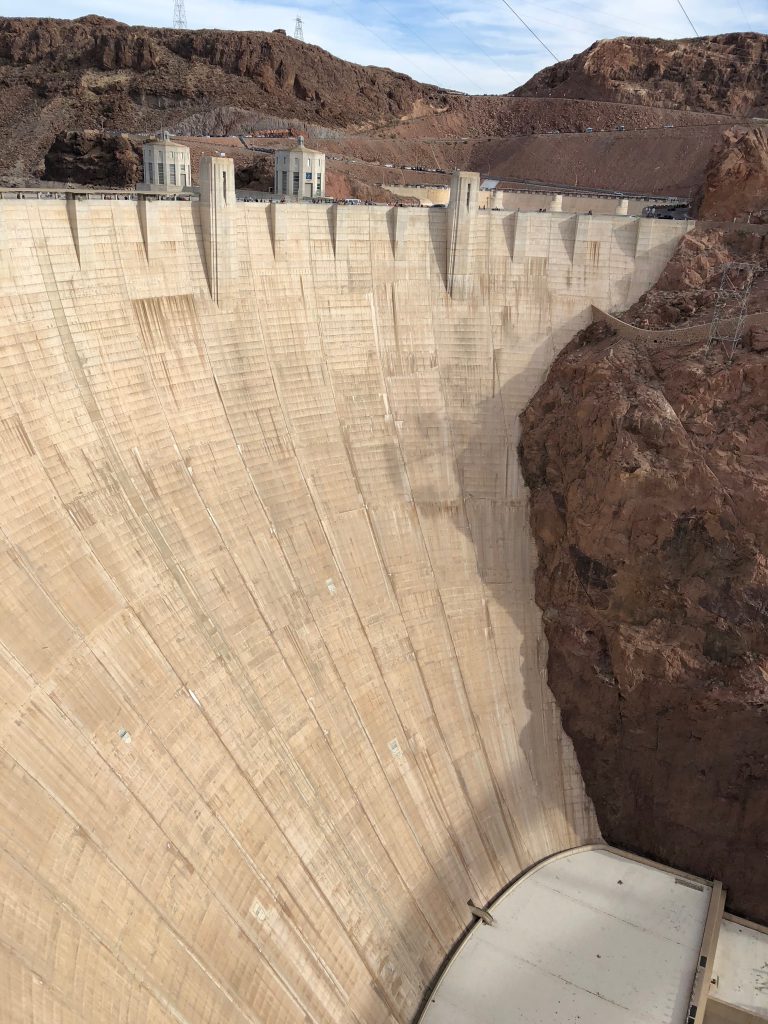 the lidkids weren't super impressed, but maybe they retained a fact or two.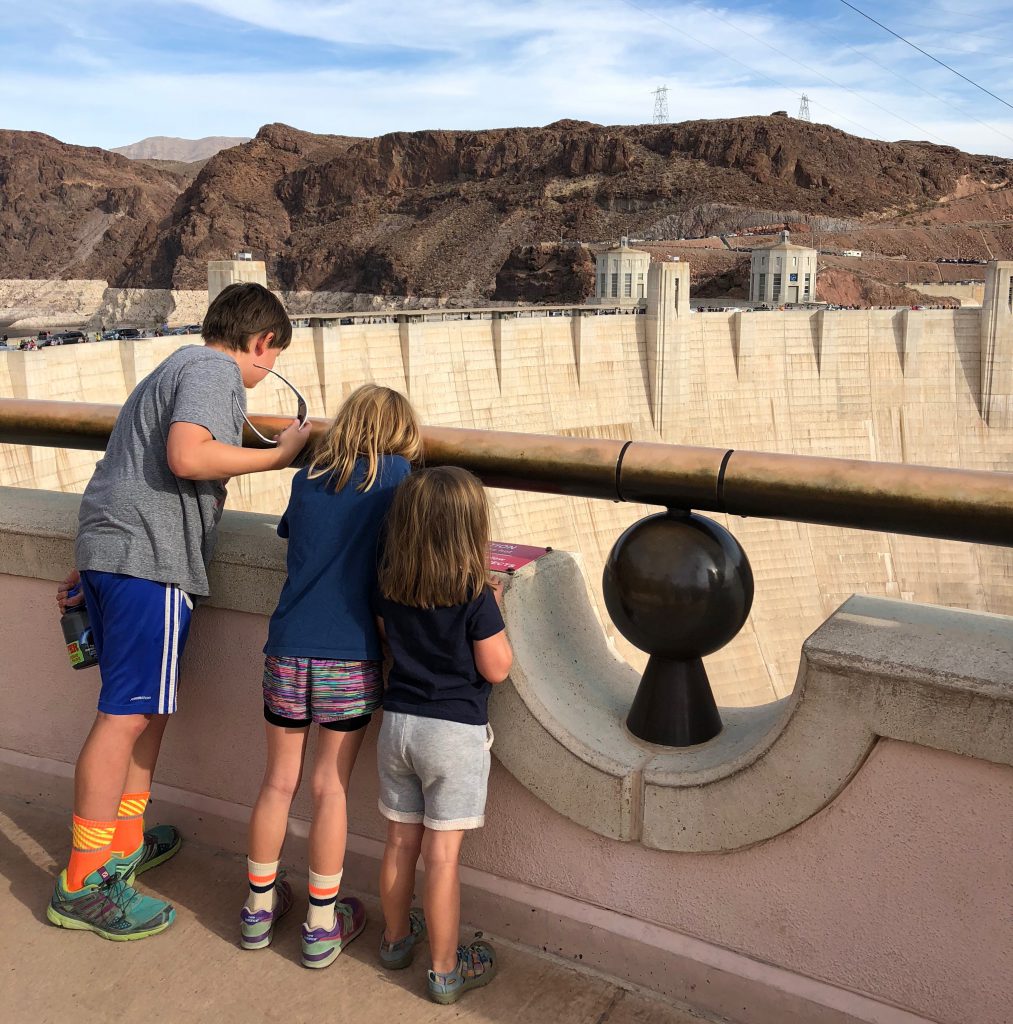 anna took one million pics, as usual.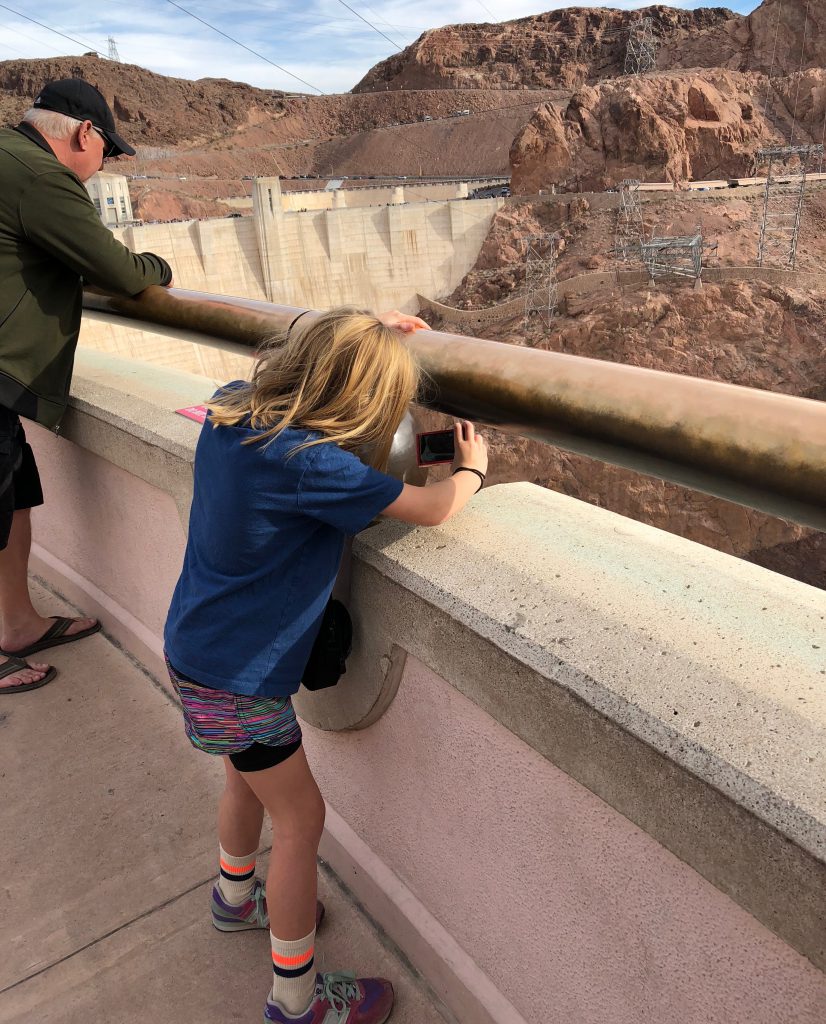 new gramma and the big kids.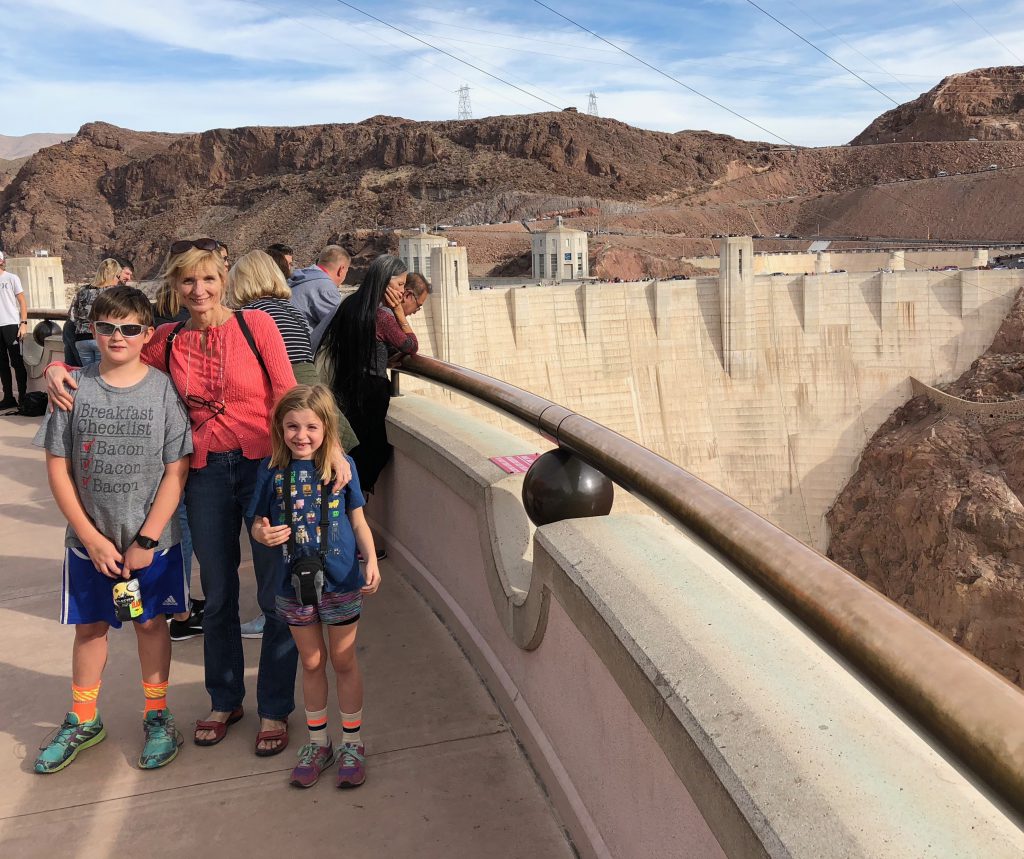 crossing the dam used to be the only way to travel across the river from nevada to arizona. but a few years ago, this bridge was built and the interstate shoots across that thing now. it's way up there and massive. this view is from the dam.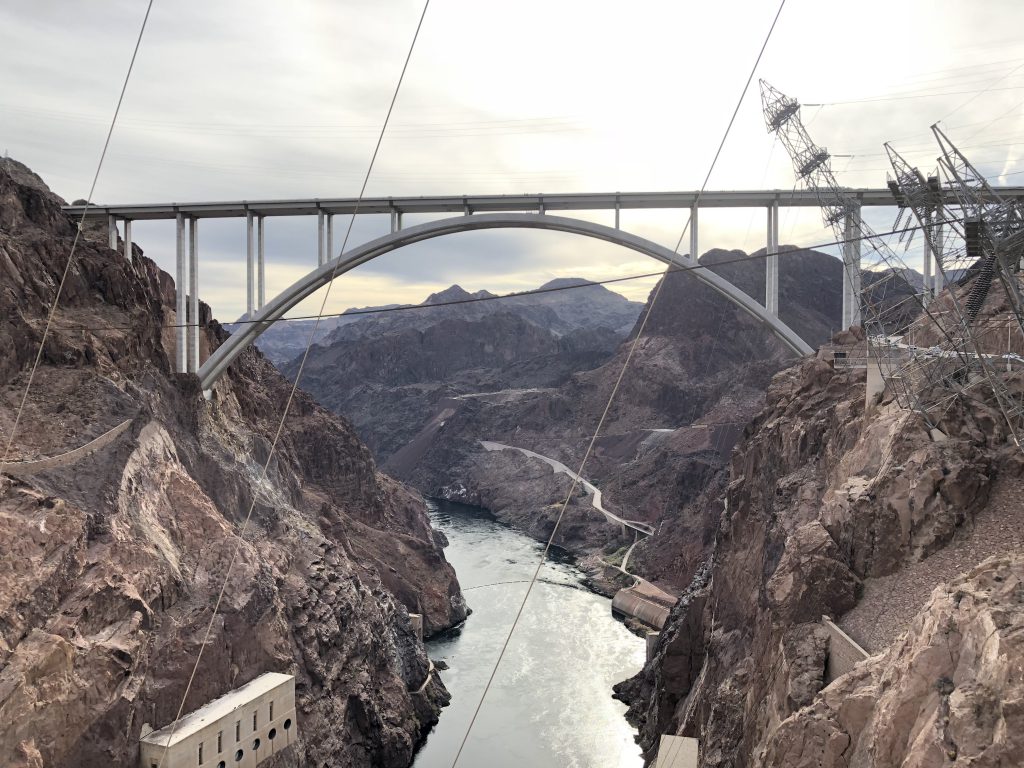 we walked across the dam, into arizona, adding another state to our list (technically, we cut across arizona on our trip from zion to vegas. and we will be in arizona after christmas. so i am still not counting it for our rv decal, yet.) anyhow. this is our view from the arizona side.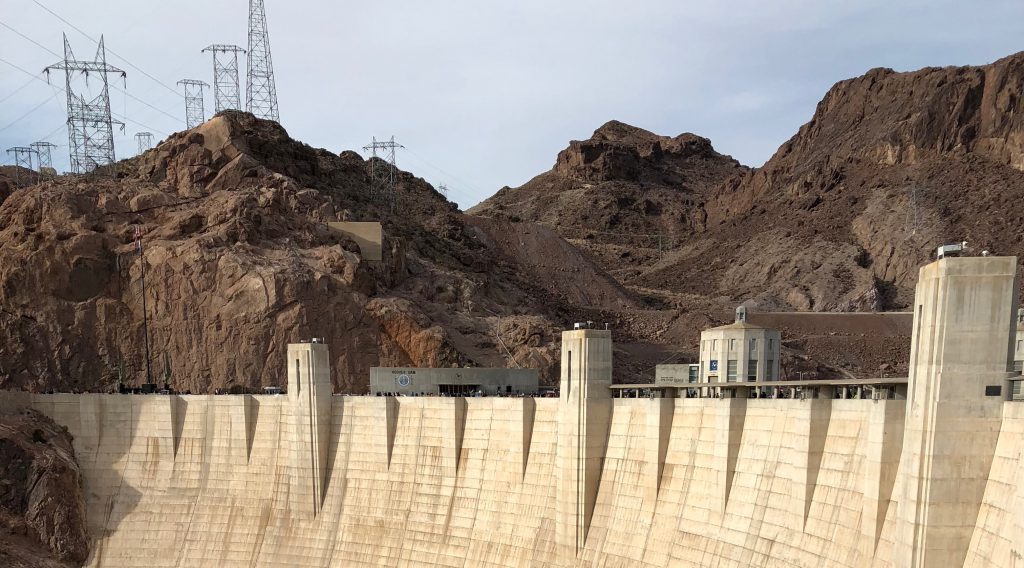 we walked back along the lake mead side of the dam. these are the intake towers where the water to be used for making energy gets sucked in. :).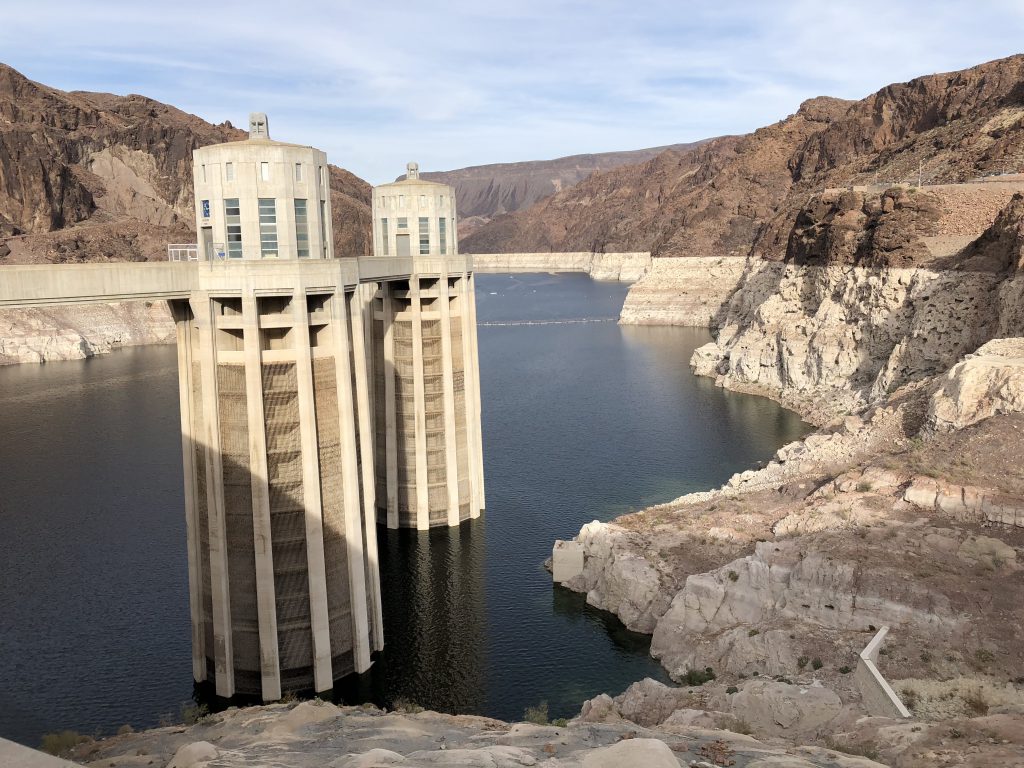 we stopped at the gift shop for commemorative stickers and postcards and then got out of there. all in all, it was a pretty cool little field trip. the story of the dam being built is definitely interesting. and it's pretty impressive to take in it's massiveness. the tour was probably a little much for my kiddos, but you can't go to the museum or observation deck without paying for a tour, and those parts were pretty coolio. ok. enough about the hoover dam…