i'm way way behind in blogging, but we haven't had very good internet lately.
so, to kick things off, i'm taking us way back, three campgrounds ago…
after our time in palm desert, we spent a week in menifee, california at wilderness lakes. (we stayed there for a few days just before christmas last year). we didn't have much on the agenda. just relaxing and regrouping and getting ready for a string of beach reservations with no hookups.
laying low usually involves play doh.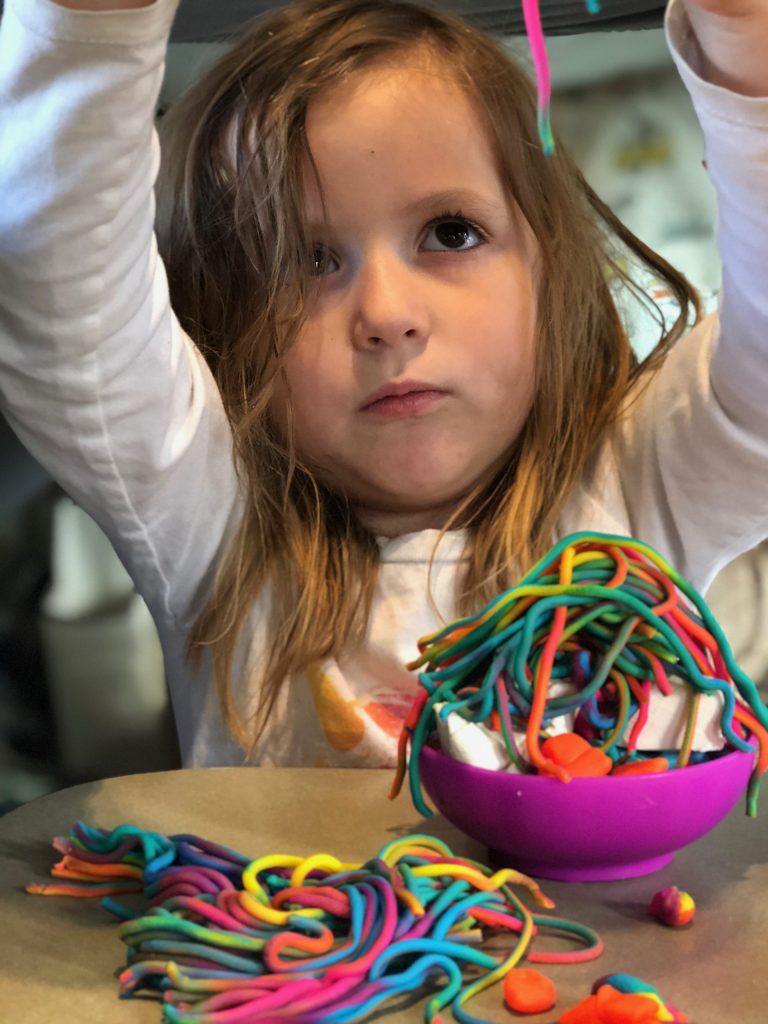 and unsupervised children usually involves marker faces.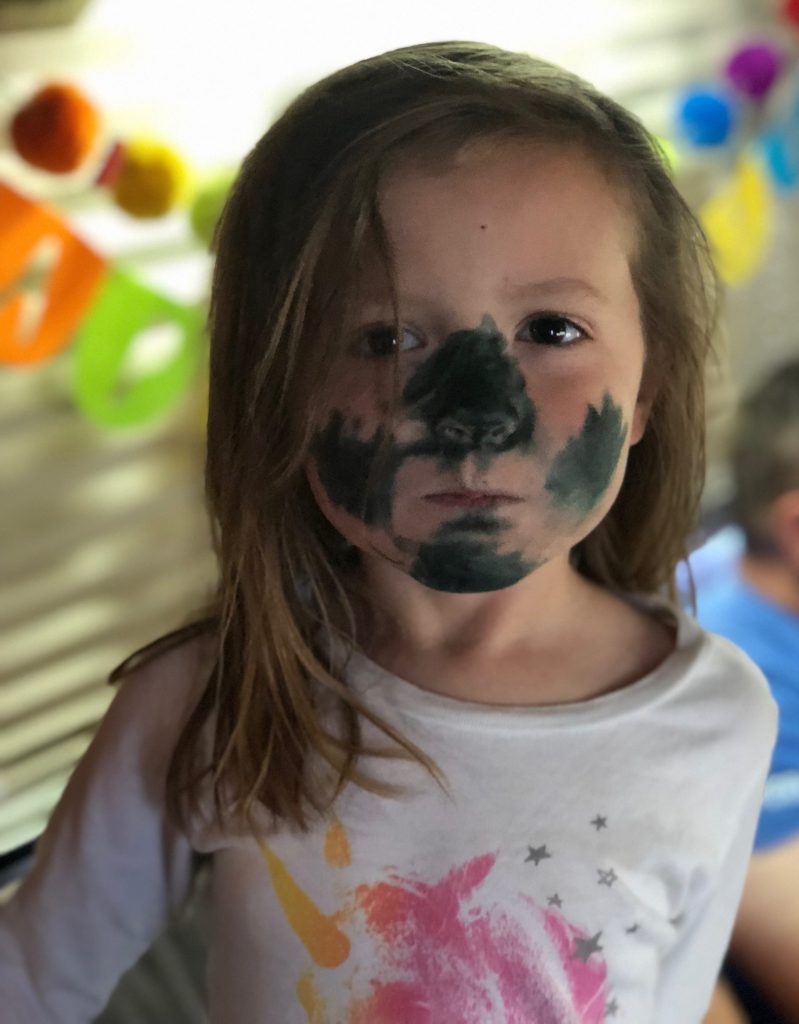 this picture sums up the crazelnut all too well.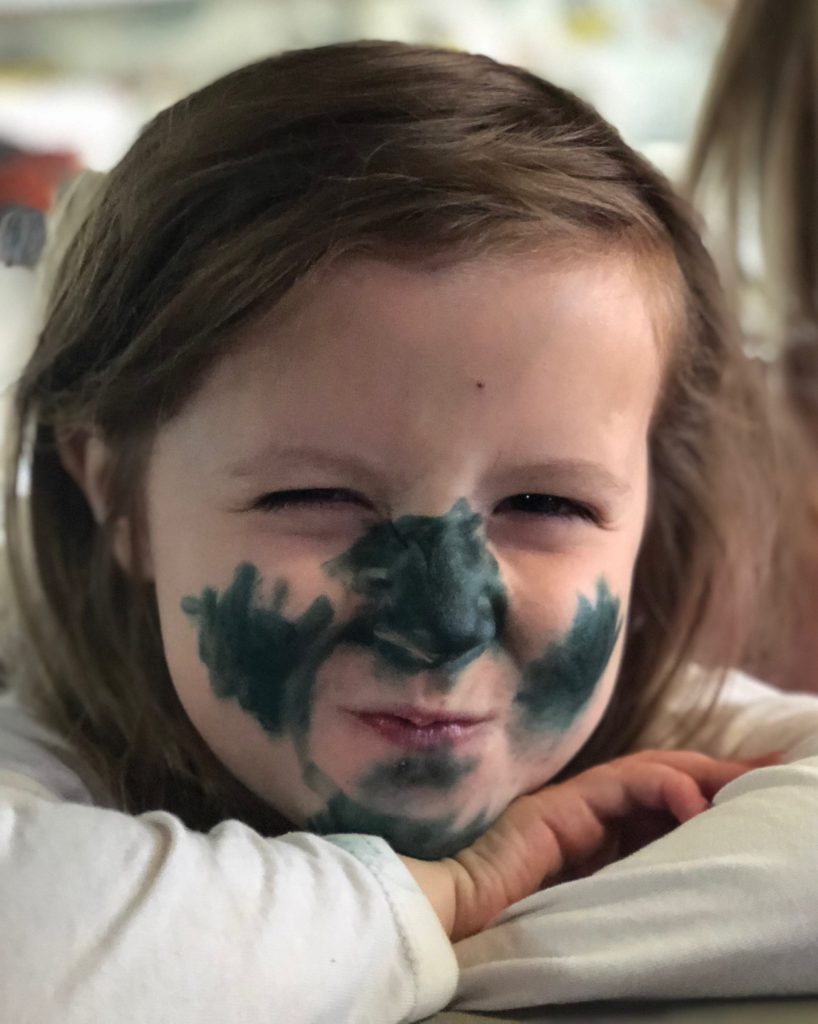 isaac is finally beginning to earn his keep. if i could make this happen every morning, all of the school drama, and minecraft drama, and bickering drama, and violent/destructive outbursts might be worth it.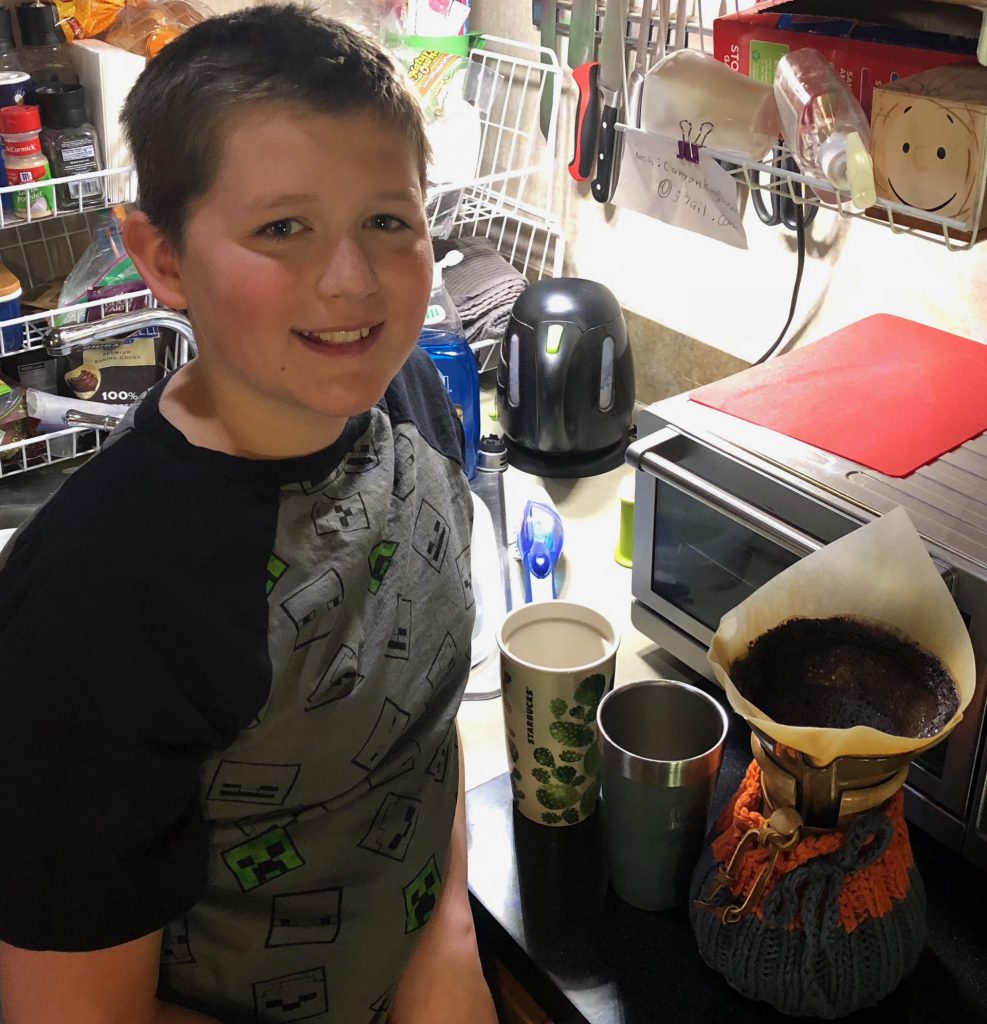 more laying low. pajamas and legos for anna.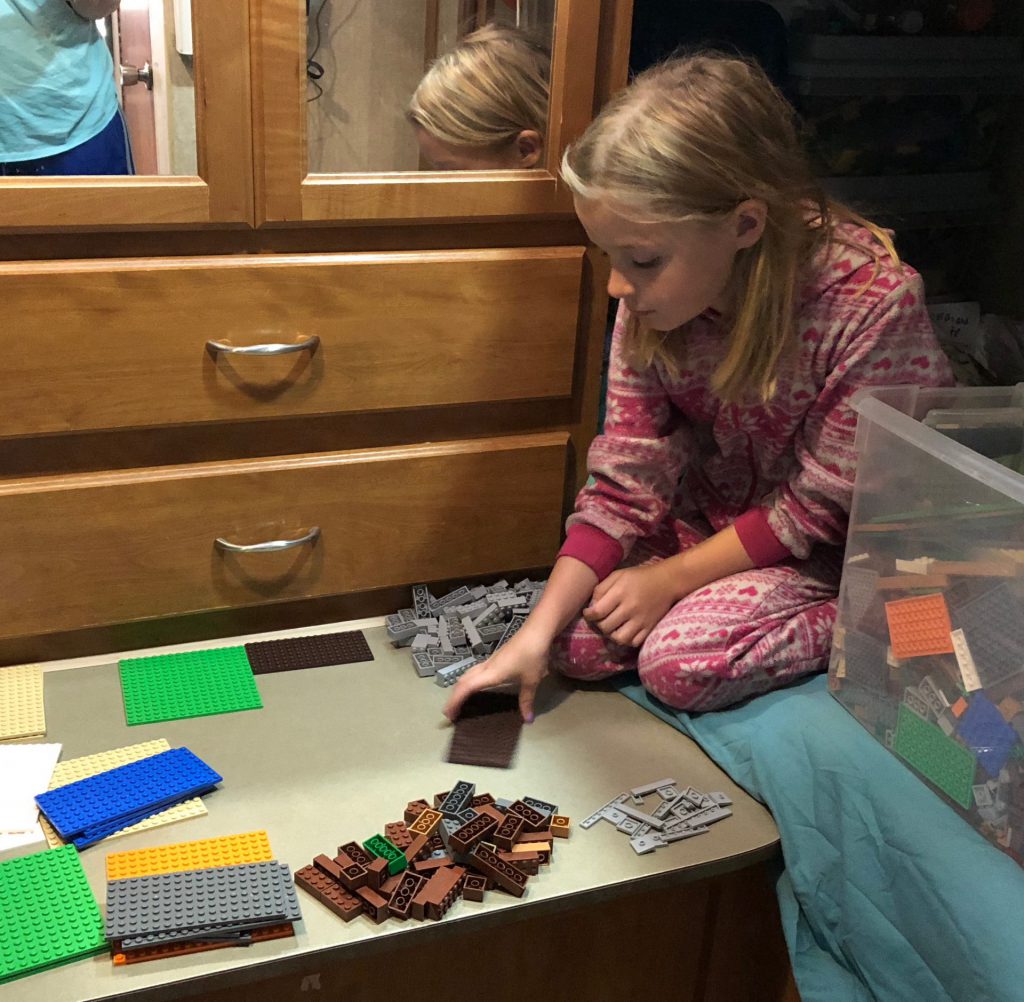 meanwhile, ike and hazel played some stuffed animal game.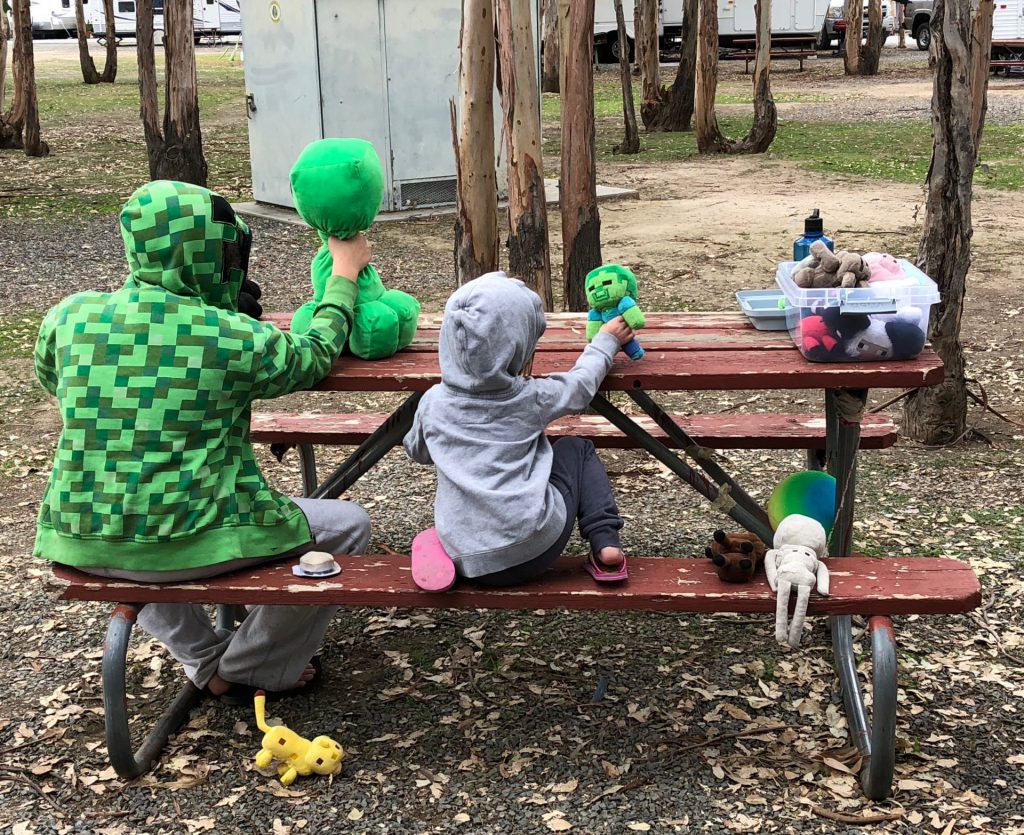 and, of course we busted out the trains, that i JUST packed up and stored in the furthest recesses of the bottom of our camper because we hadn't used them in a lot time.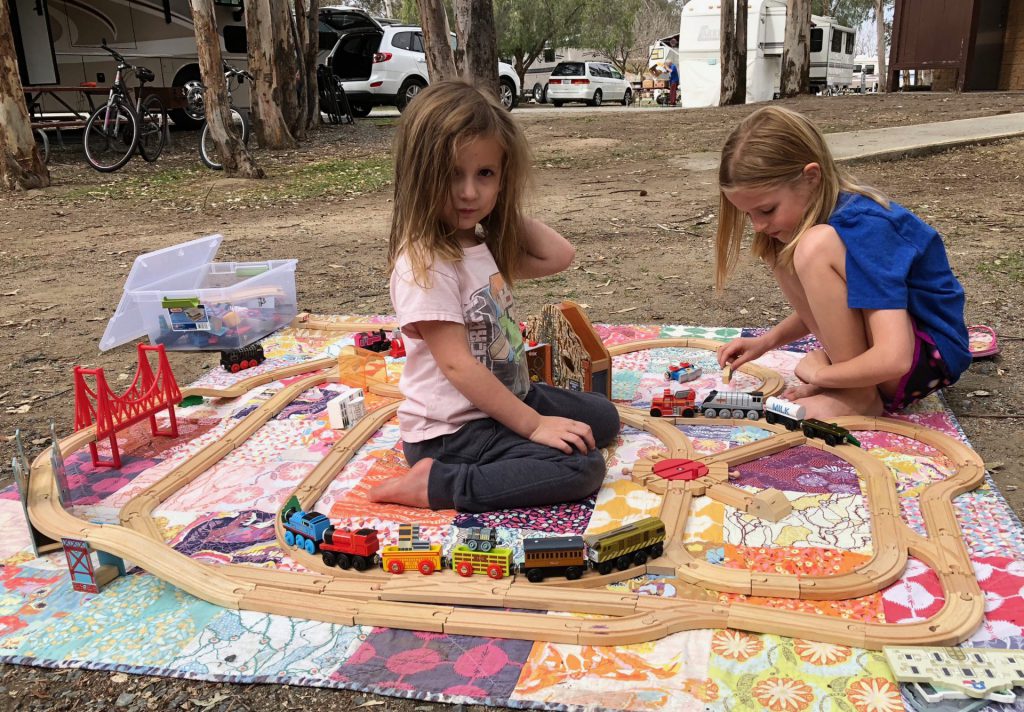 the girls played for hours.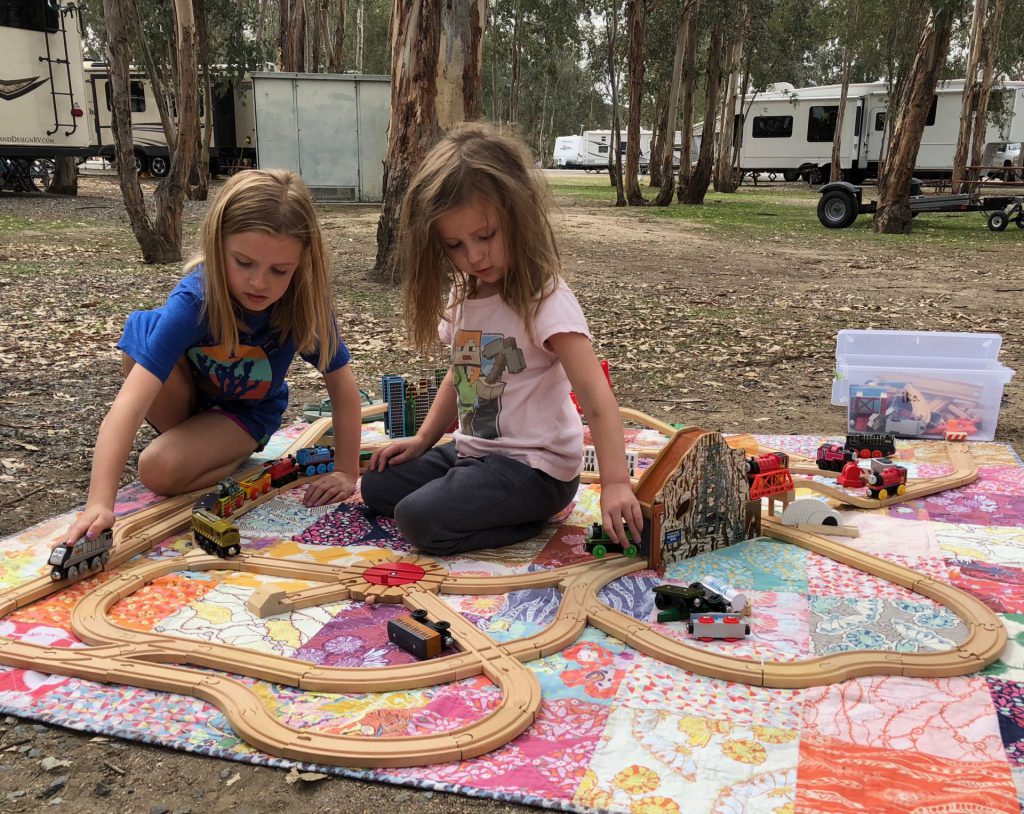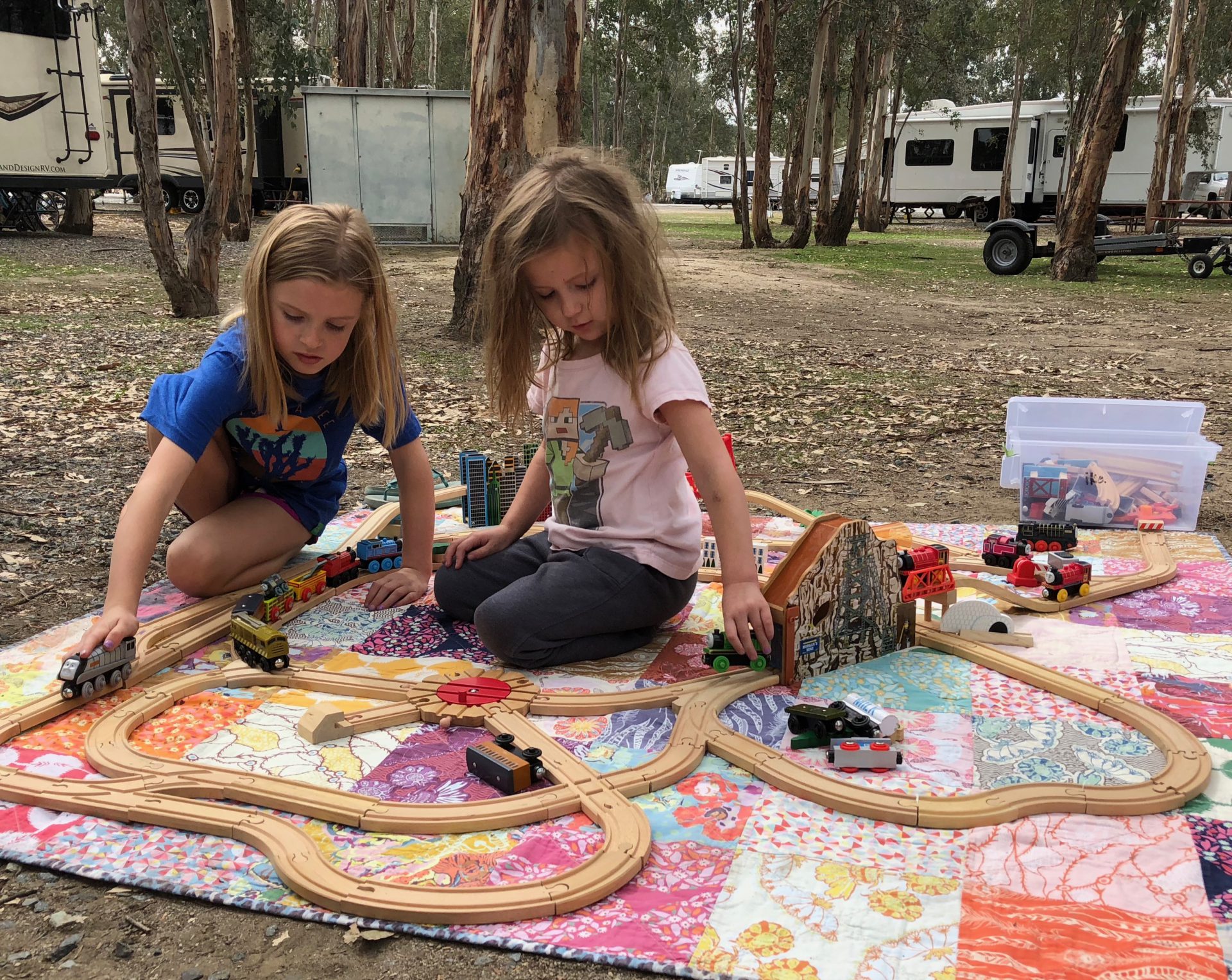 anna was super excited to receive a letter from one of her bffs from home, nina.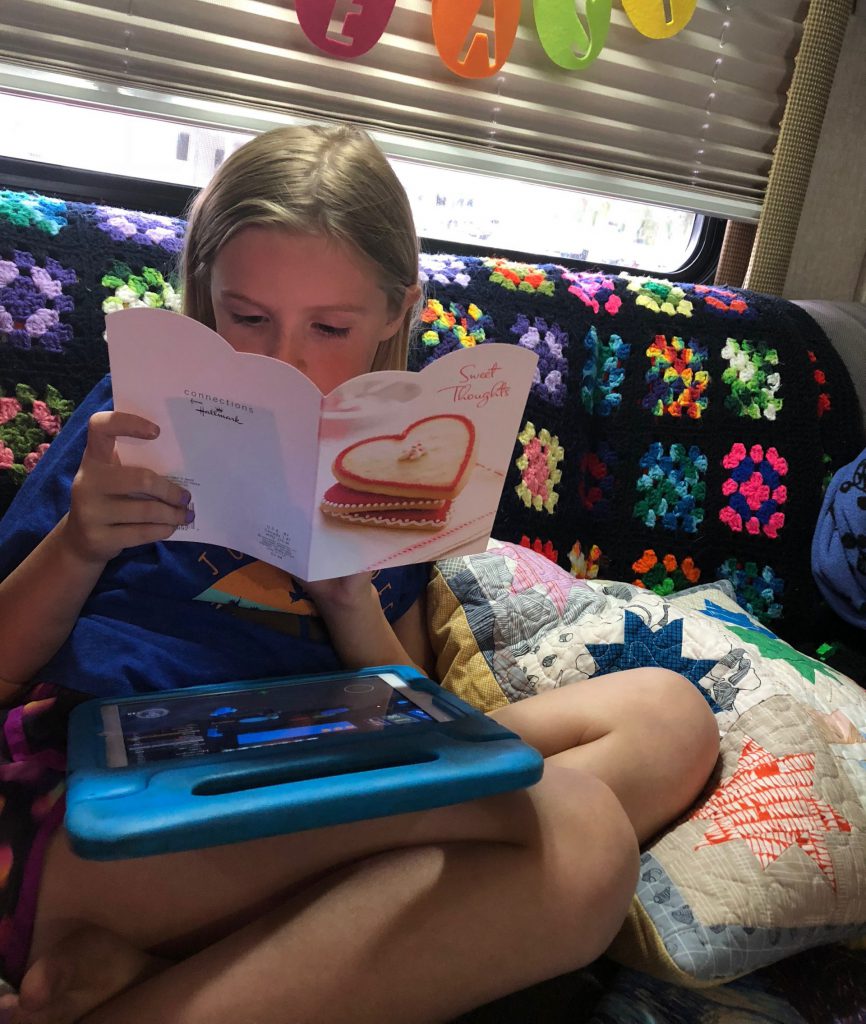 we did have a few adventures. our new friends were still in the palm springs area, which is only about 1:15 from where we were. so, the big kids and i went on a hike with them at white water canyon preserve.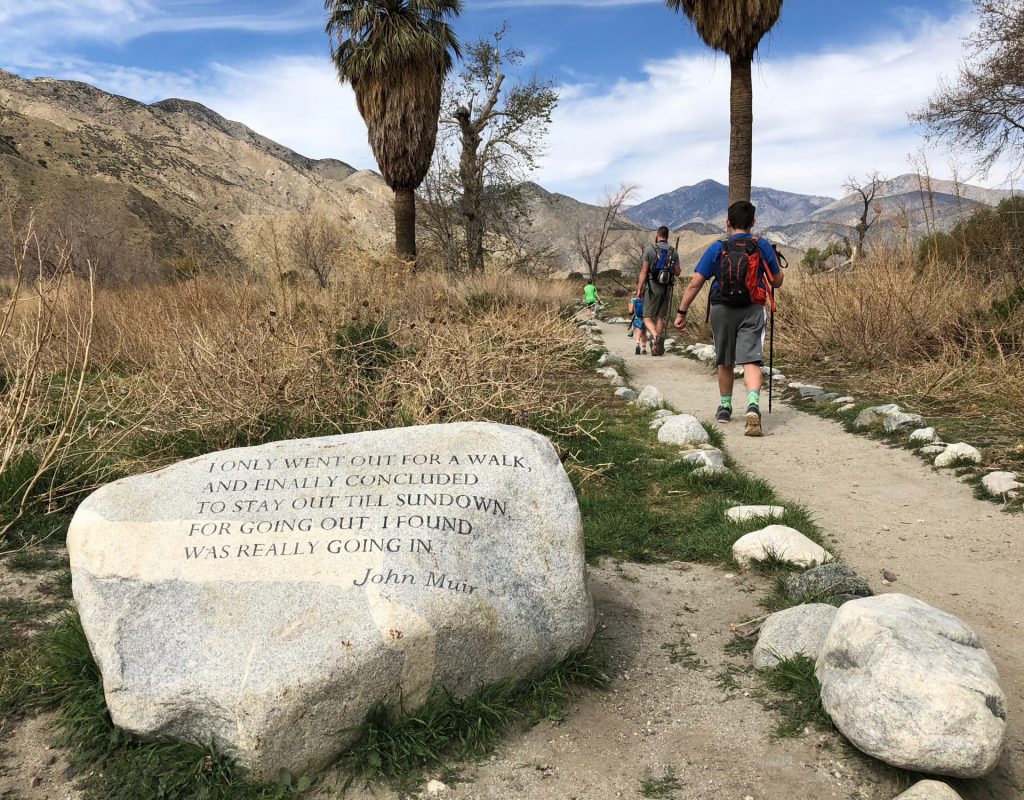 despite being super deserty, at the very bottom, there was a tiny little river, with ice cold, crystal clear water flowing through.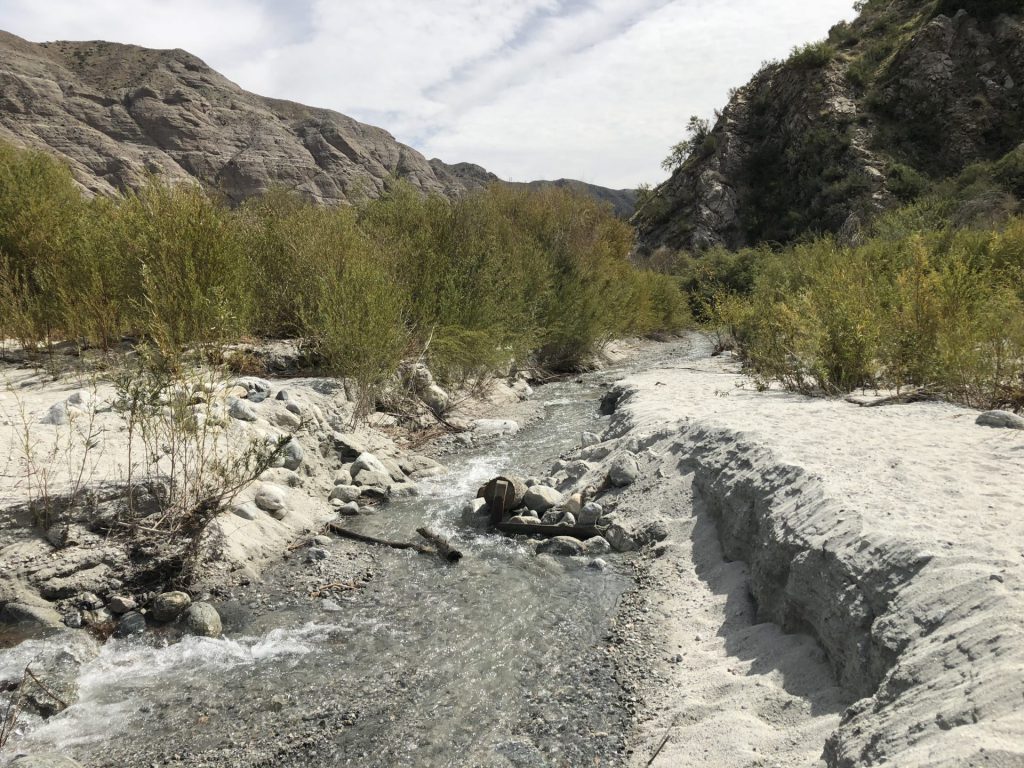 we were pretty excited that it met up with the pacific crest trail for about a mile. we felt like real legit hikers.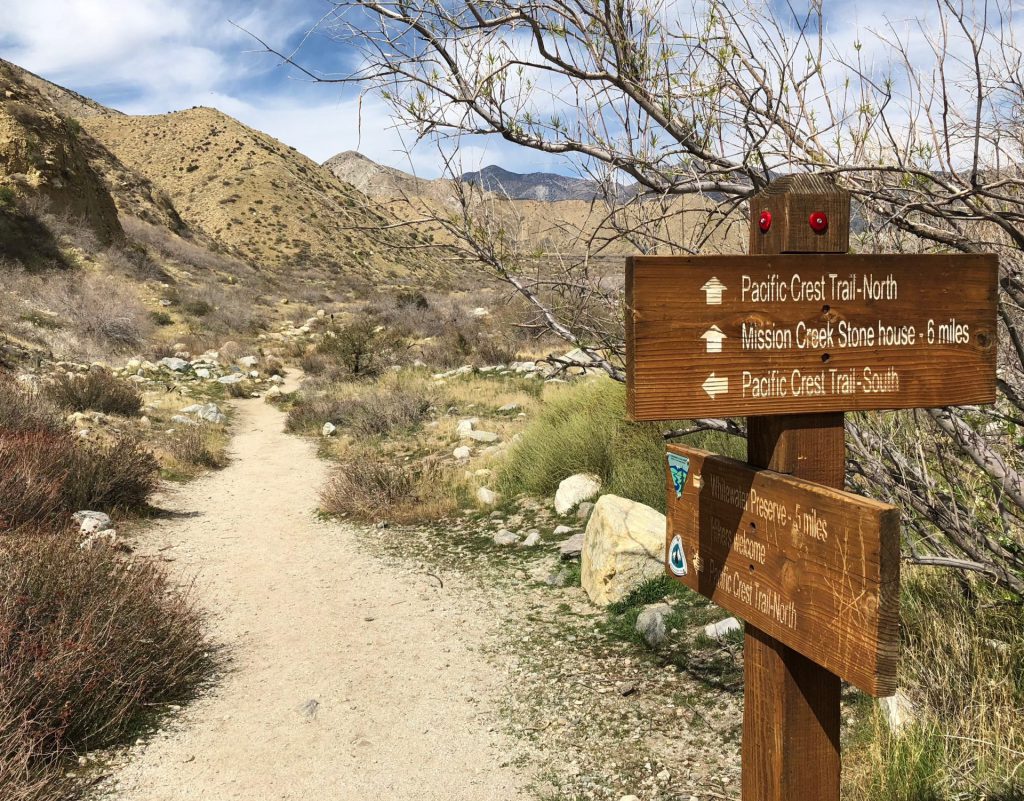 anna and their youngest, chatting it up, with the "white water canyon" namesake in the background.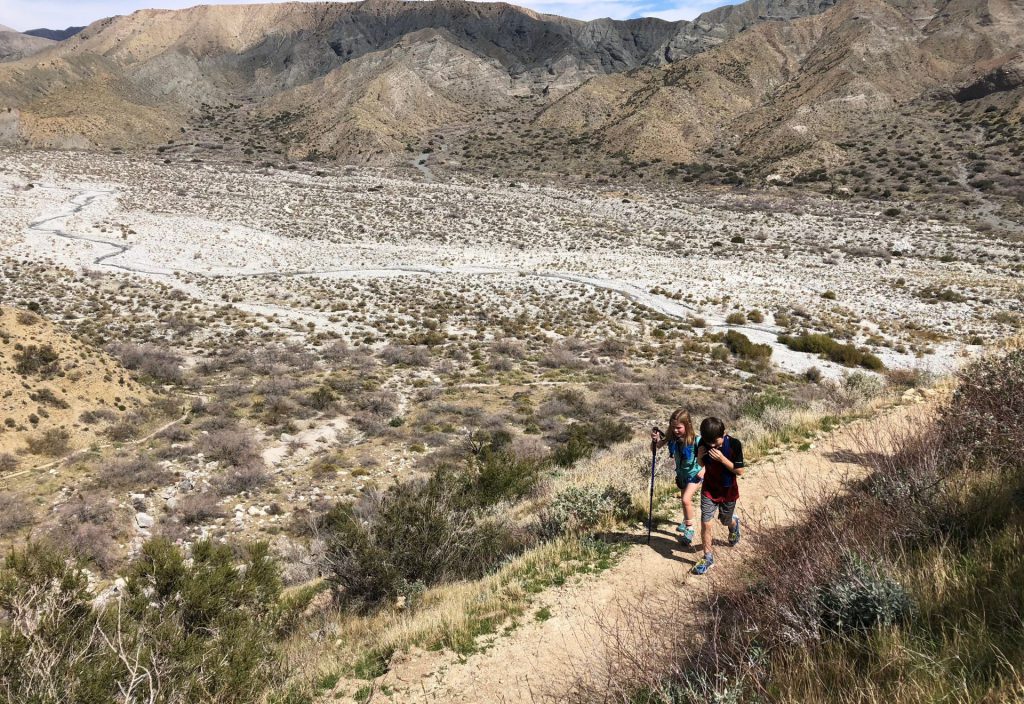 the elevation change was no joke. especially because we haven't done a ton of hiking lately. lots of switchbacks and various grumbing children along the way.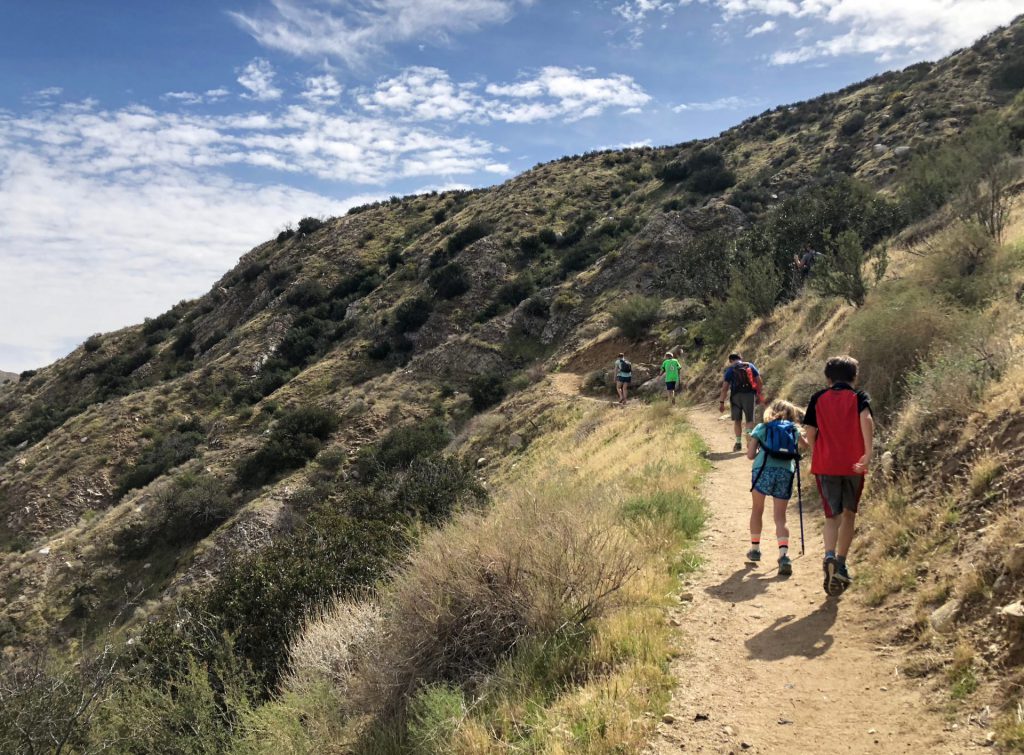 several breaks were needed.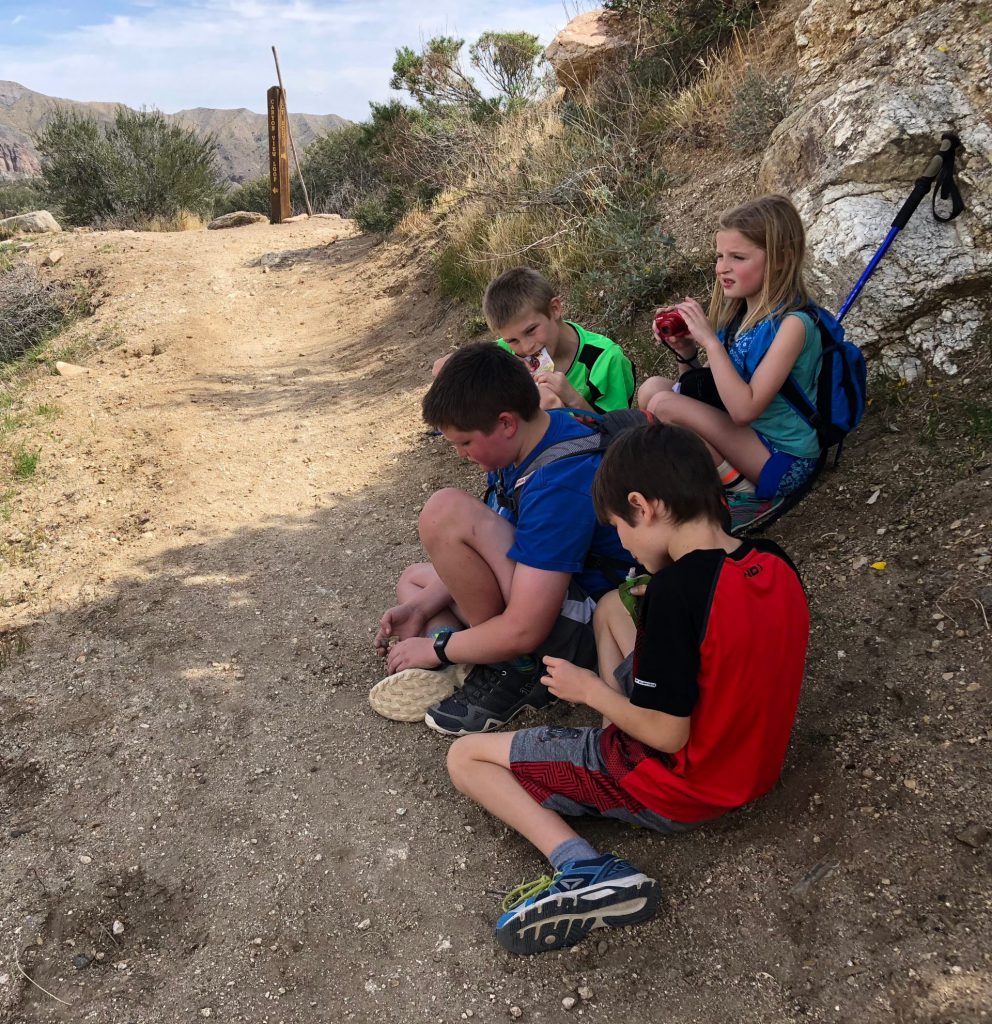 when we happened upon some bits of color, anna, the photographer, got to work.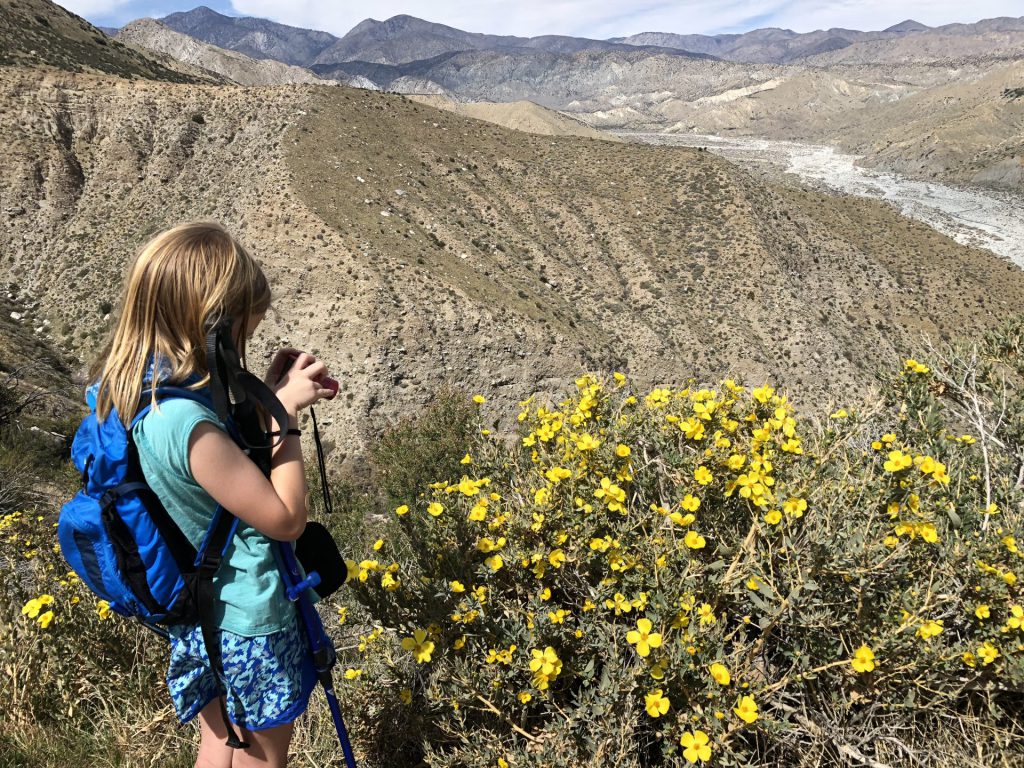 i mean. it had to be done. there's only so much gray/tan a person can take.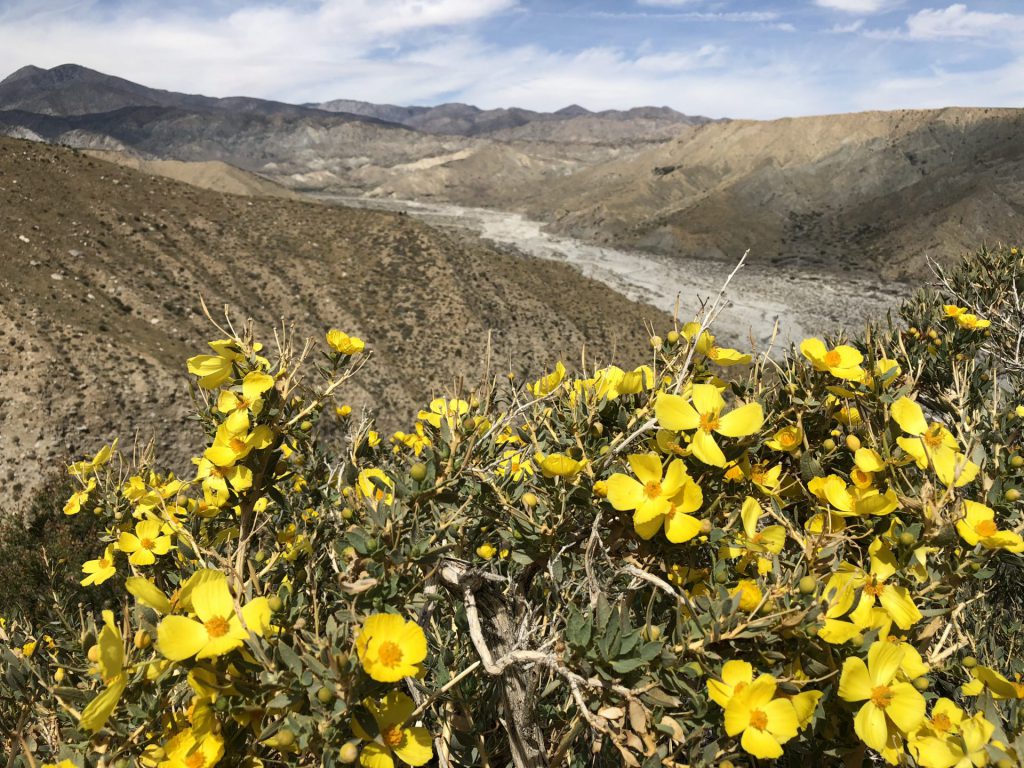 that river winding around down there was the one we crossed at the start of the hike.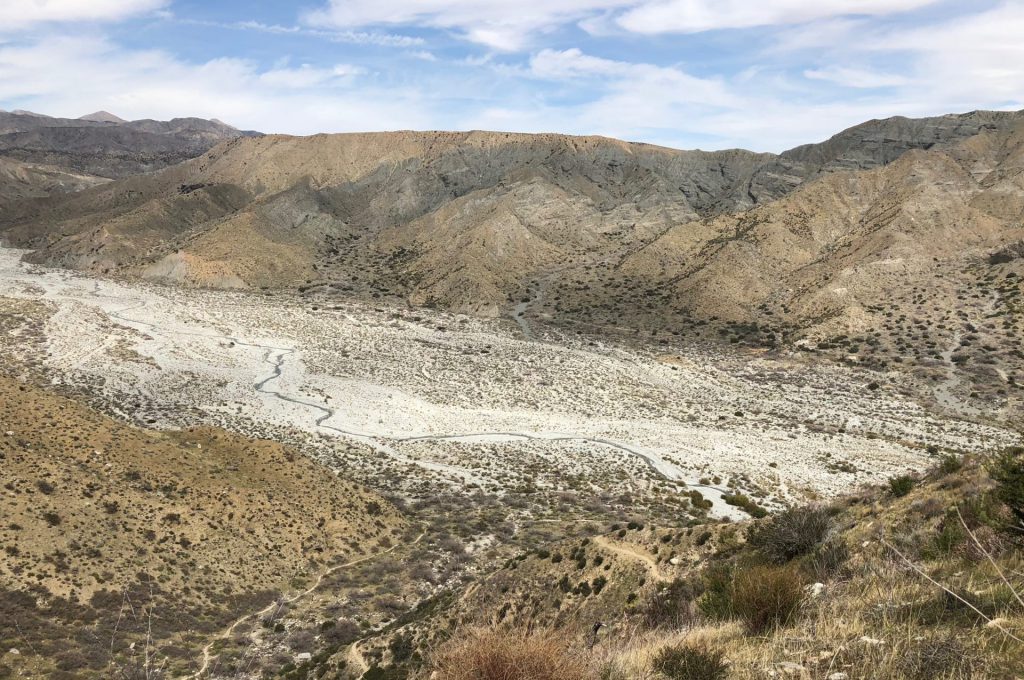 the downhill part of the hike went fantastically. the anna baby, heading off with mount san jacinto in the background.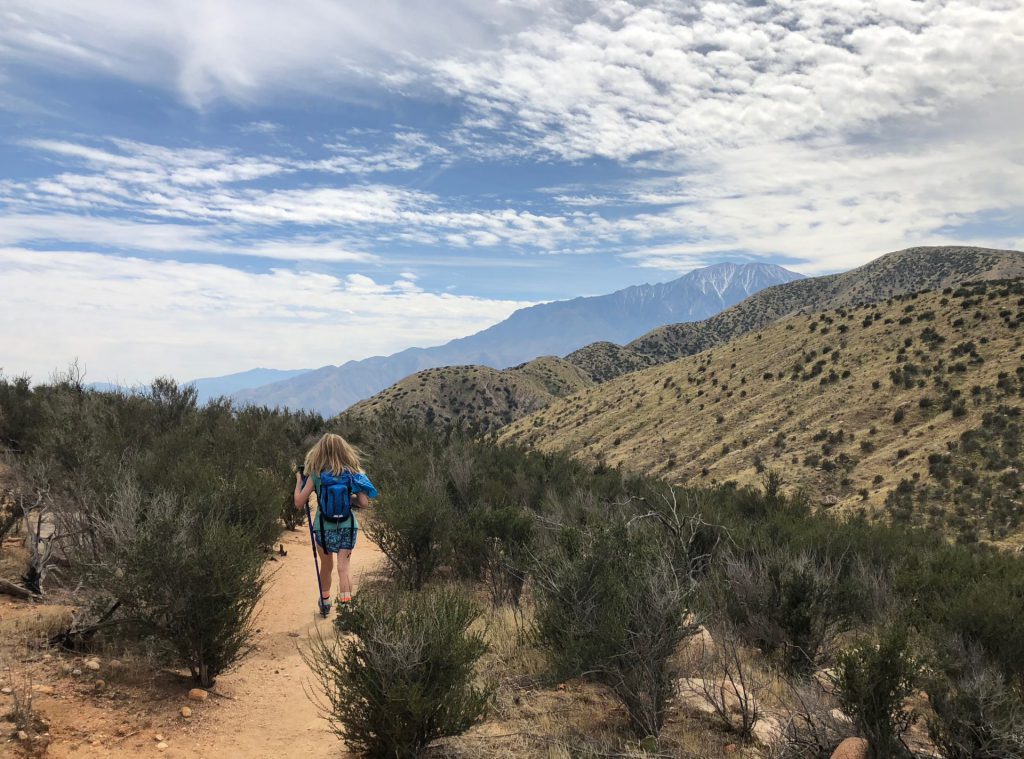 the boys raced way ahead of the rest of us.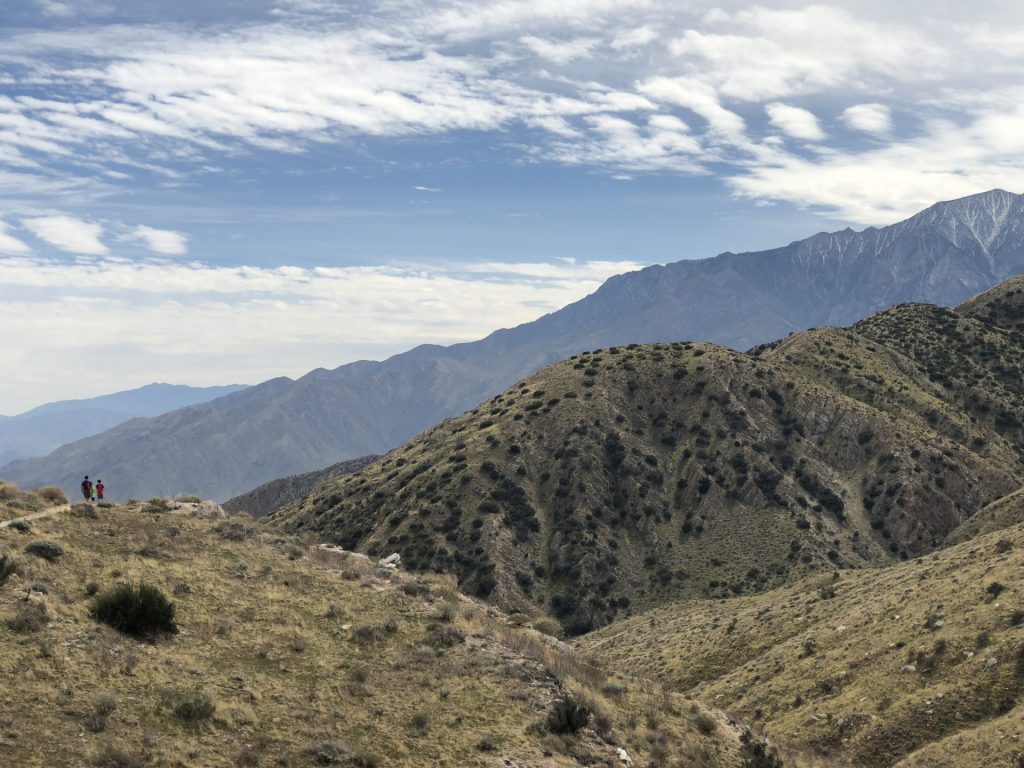 the last little bit was sort of blah. rocky and not as lovely and scenic. but not uphill. so there's that.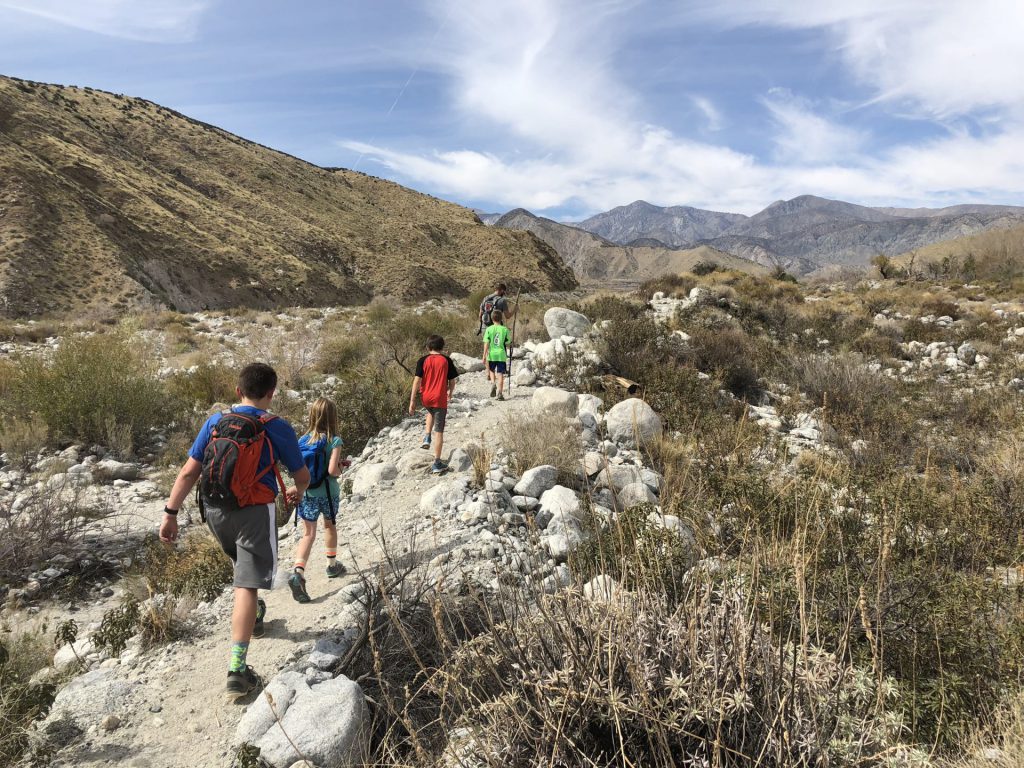 on our way out, i snapped this shot of some of the hundreds (thousands?) of windmills in the valley coming out of palm springs. we passed through this area 5 or so times, and there's good reason for their location, because it's super windy. derek was not a fan of taking the camper through here.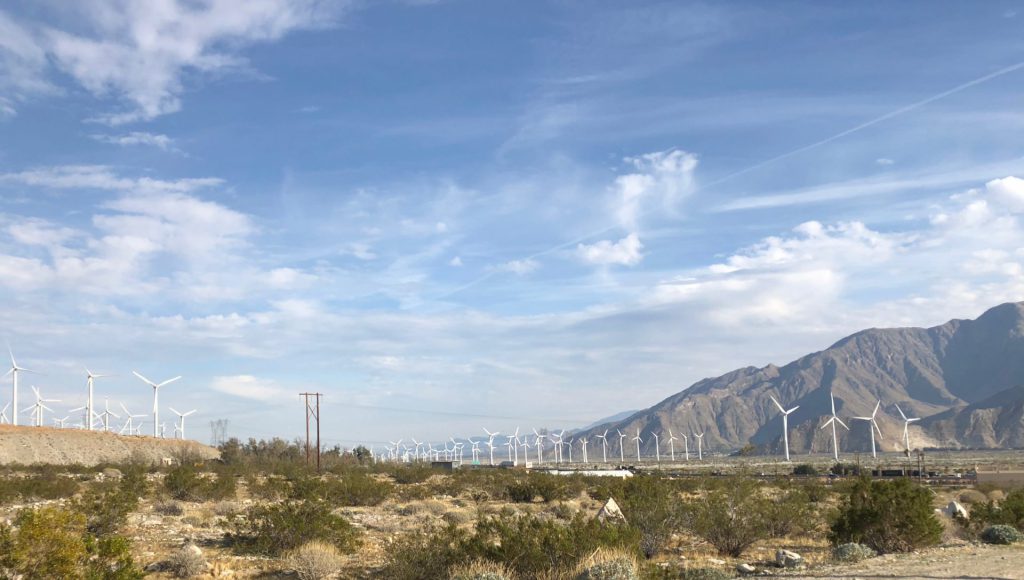 speaking of derek and the camper, while we were away, he was slaving away, putting in new batteries and an inverter/converter, so we can boondock a little easier. soon, we are planning solar panels, to give us a little extra juice when we need it.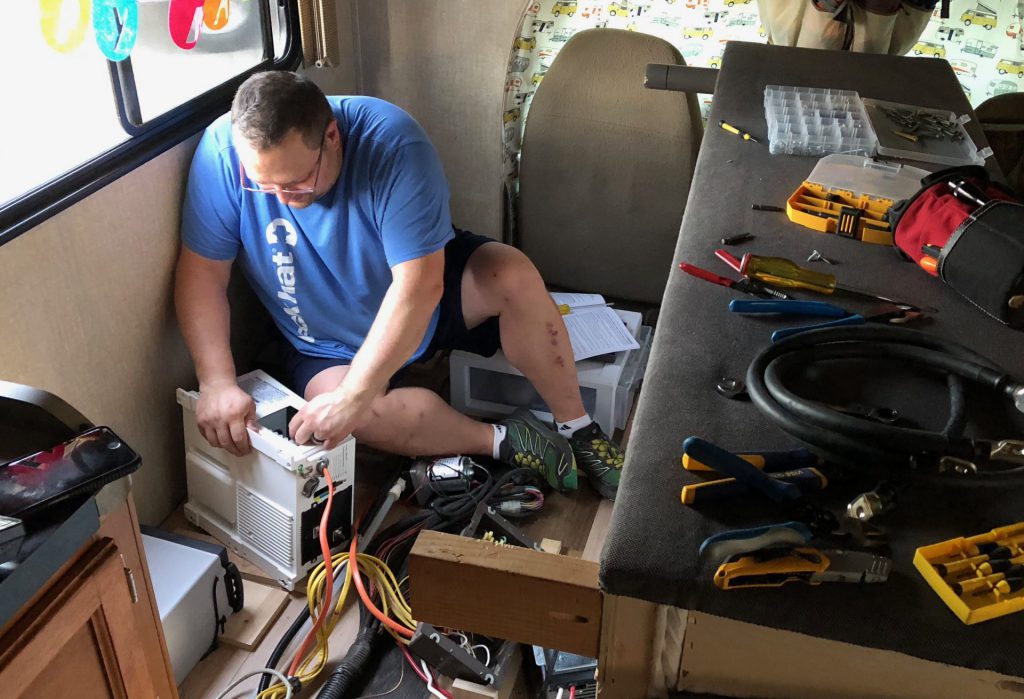 since derek had the camper torn apart and it was getting chilly, we went out for dinner to give him some more time. in and out burger is always a fave out west. the stickers are hazel's fave (well. besides ketchup).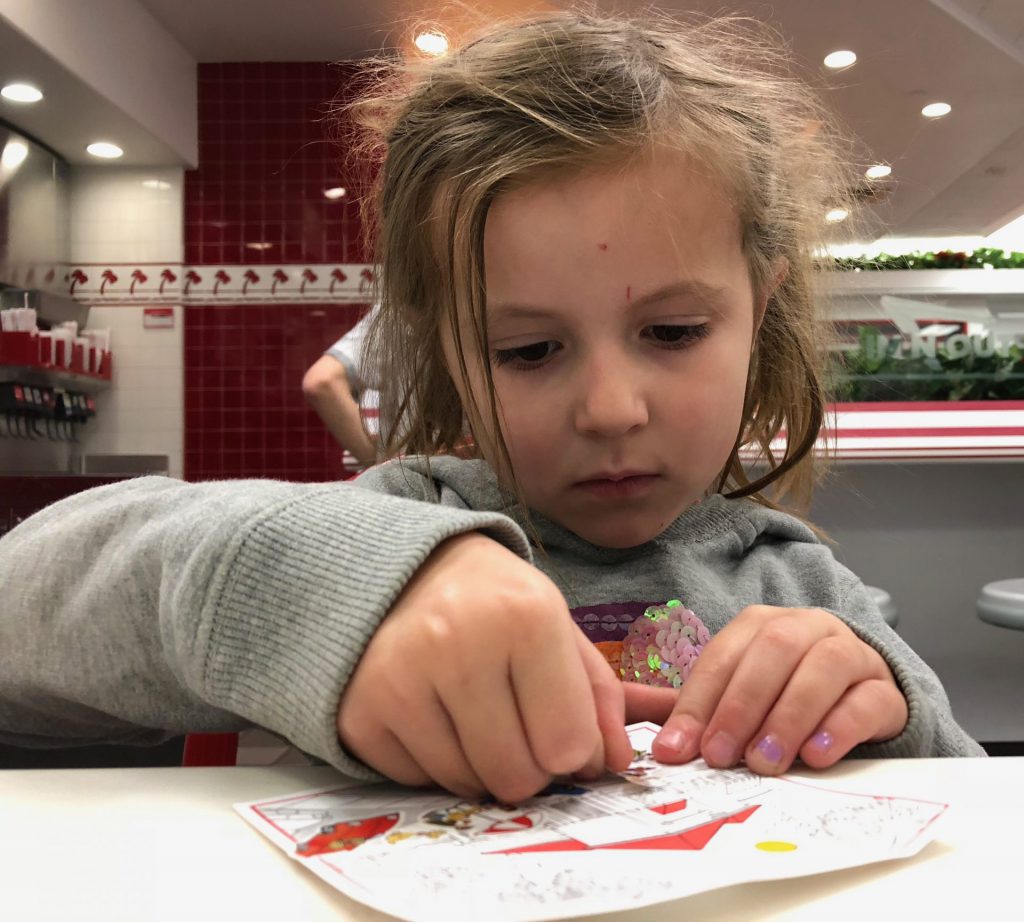 according to my photos, there's not much else to report from menifee. we ended up driving back out to see our friends on our last day there, so that derek could work on the battery stuff some more. but i didn't take many pictures, since we were just hanging out and being chill. and then we were off! to sunshiny beaches!