for my third and final post from our spot just south of the redwood national and state parks, i'll tell you about the cool things we did in the area that didn't earn us a patch or badge.
the first thing that we did was head to the visitor center, which is right on the beach. except there are a million signs warning of sneaker waves and the ranger reinforced the dangers, so we steered pretty clear of the water. still. sand and crashing wave sounds aren't too shabby.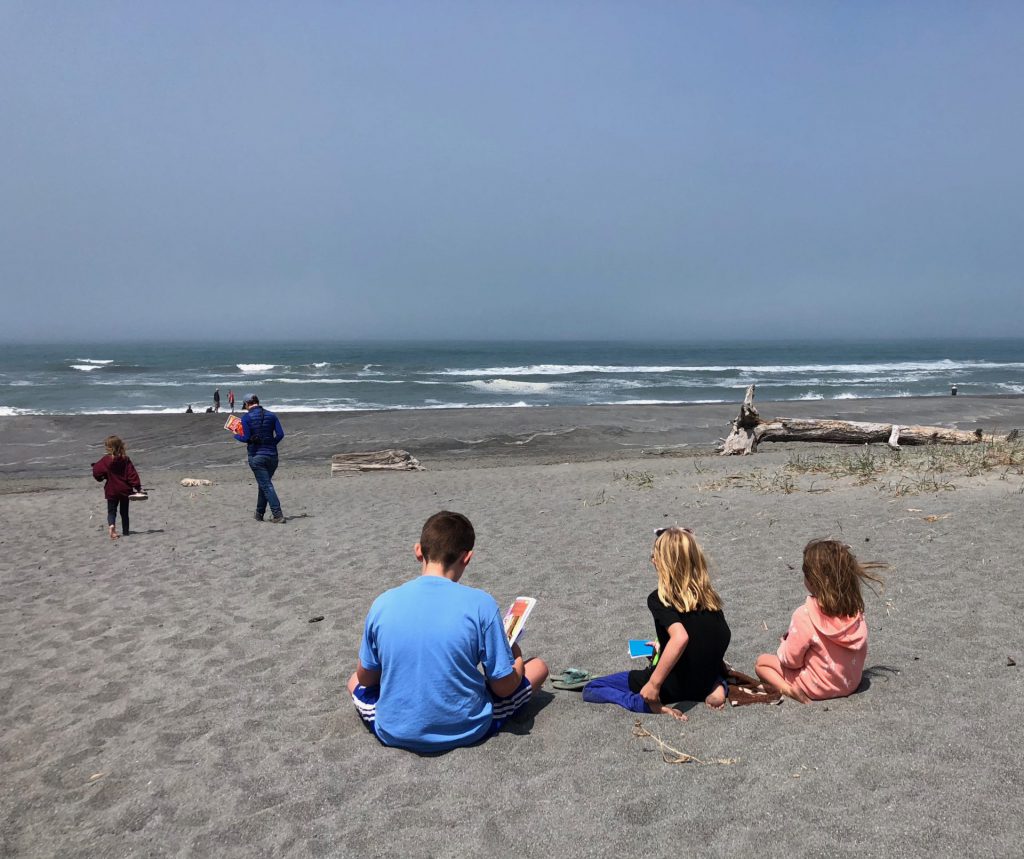 the sand was warm, so we hung out for a few, and even got started on junior ranger books.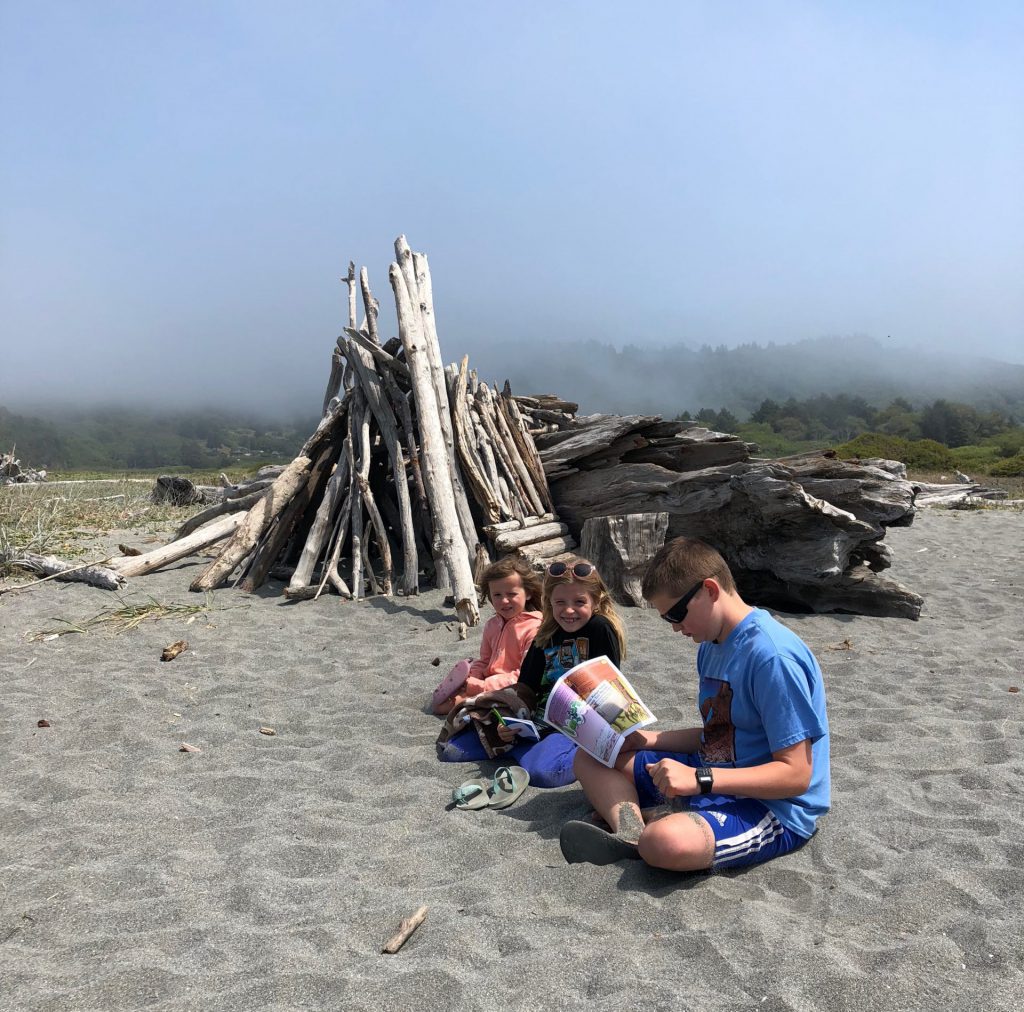 someone or someones left this little driftwood fort, so we obviously had to check it out.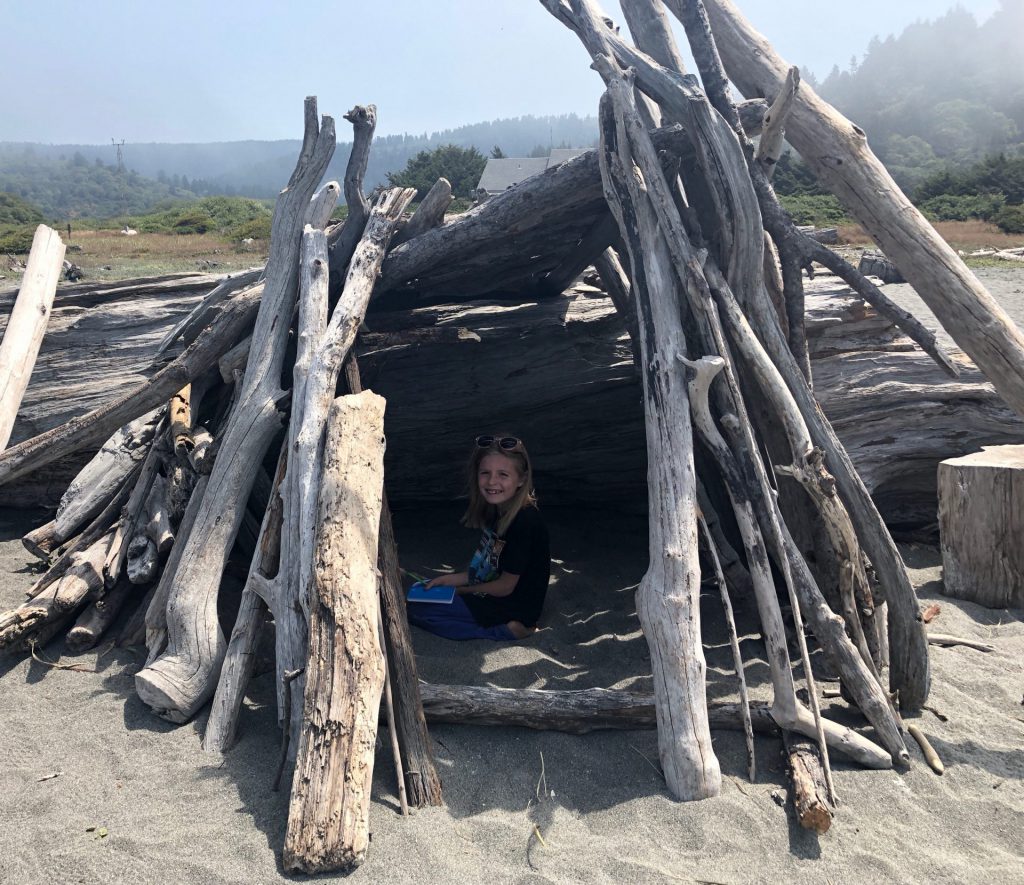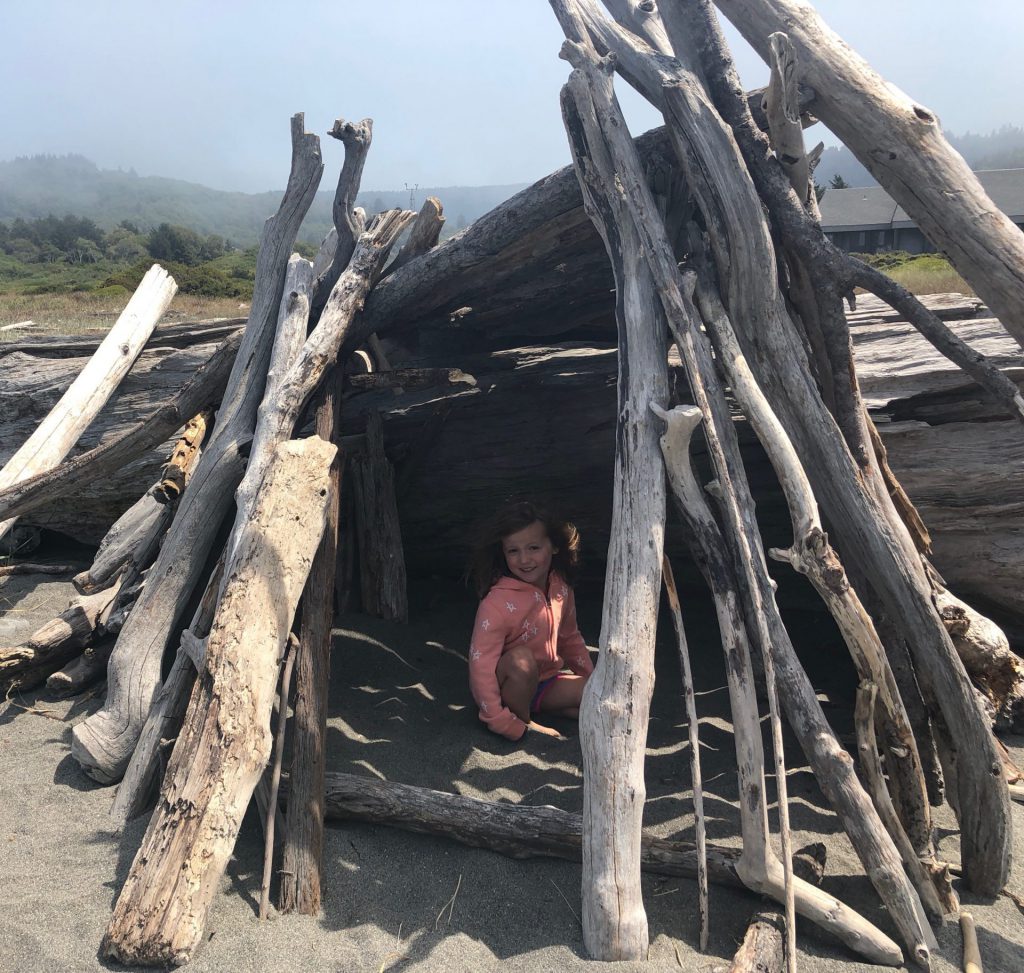 we missed the beach.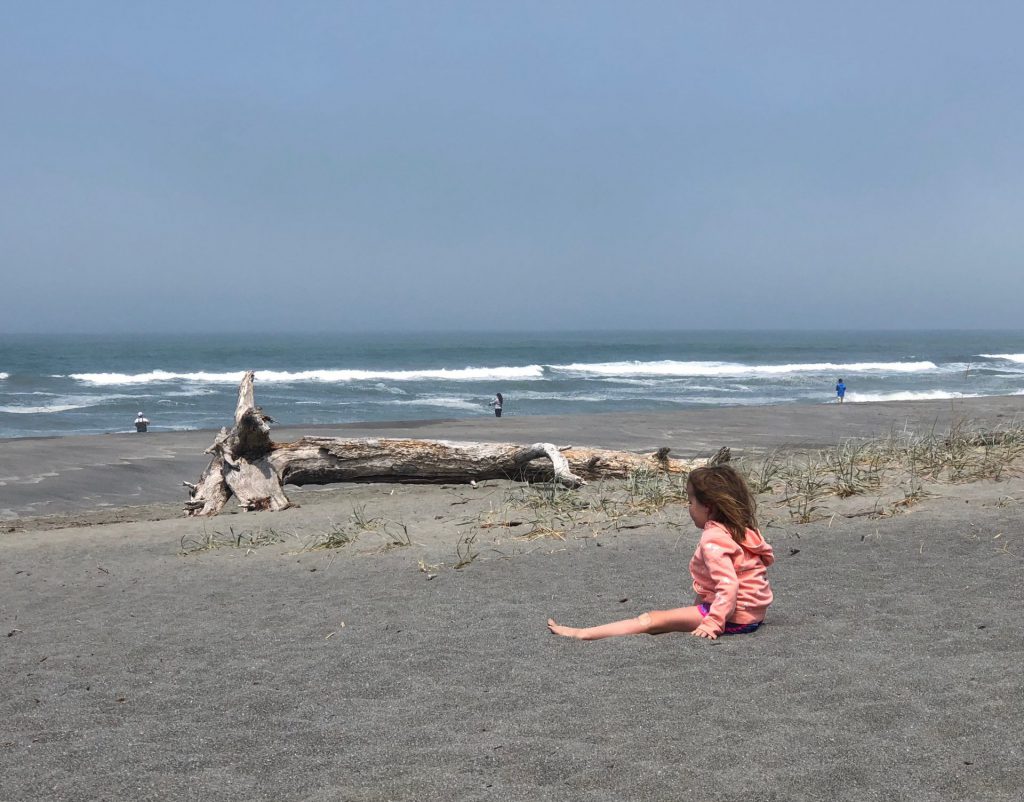 up close with crazel. she was dancing and running around like a crazy person.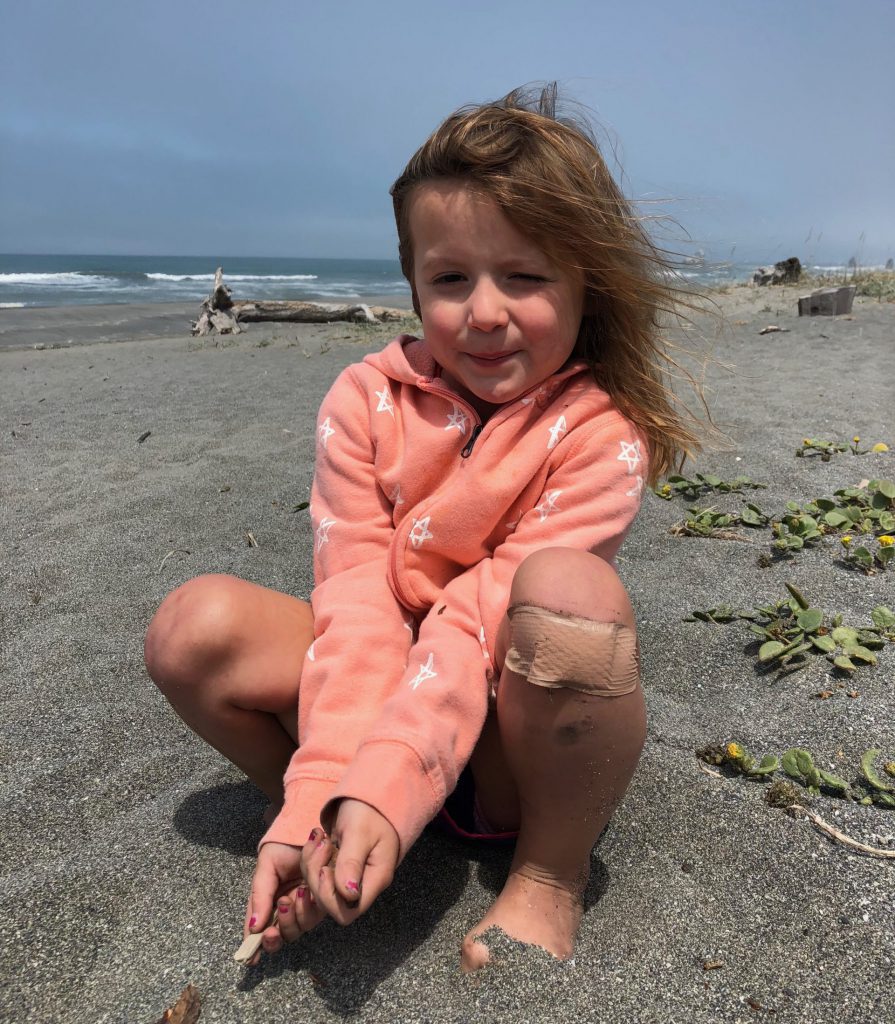 anna the ham.

i mostly just sat and enjoyed the ocean breeze and views while derek played with the kids. (most of these pics are bummed from him).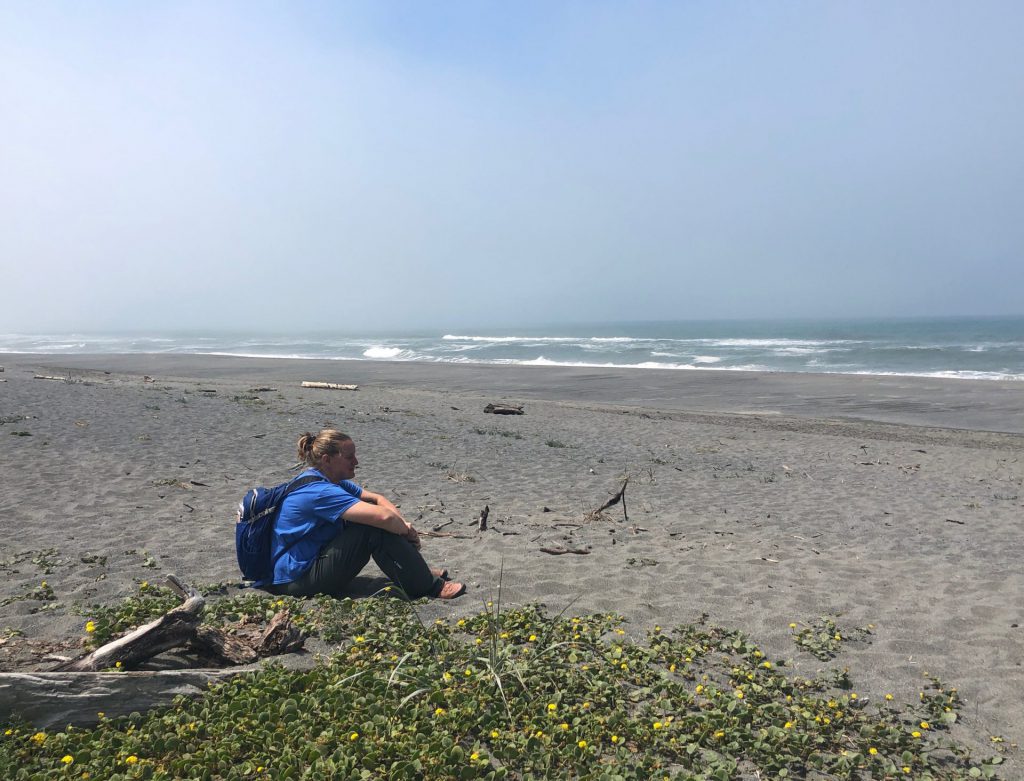 this mug.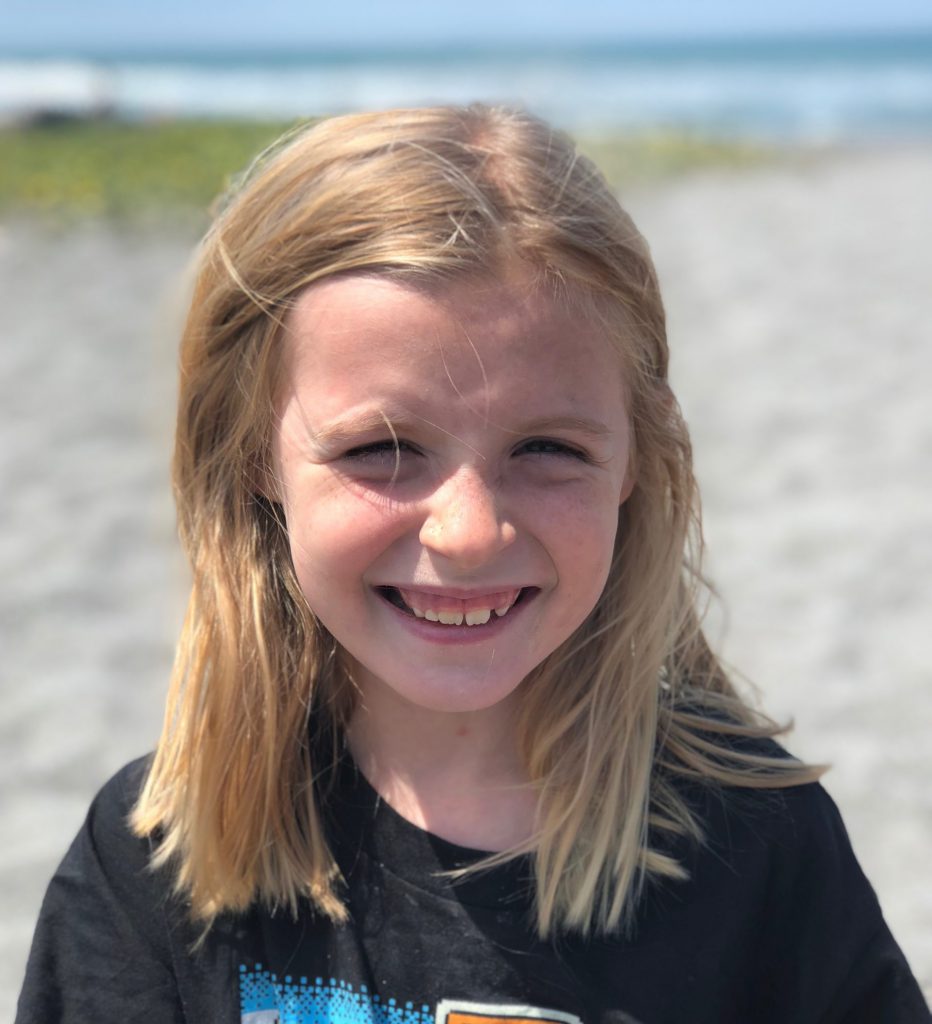 after the visitor center, we decided to take a little scenic drive into some old growth redwoods. we had promised the kids no hiking, so that was pretty much our only option. plus, we were on thin ice, since technically we had already walked like 100 steps out to the beach, which apparently constitutes a hike. i said it in a previous post, but this place is like a fairy tale. this was our first look at it, even though it's the third blog post. 🙂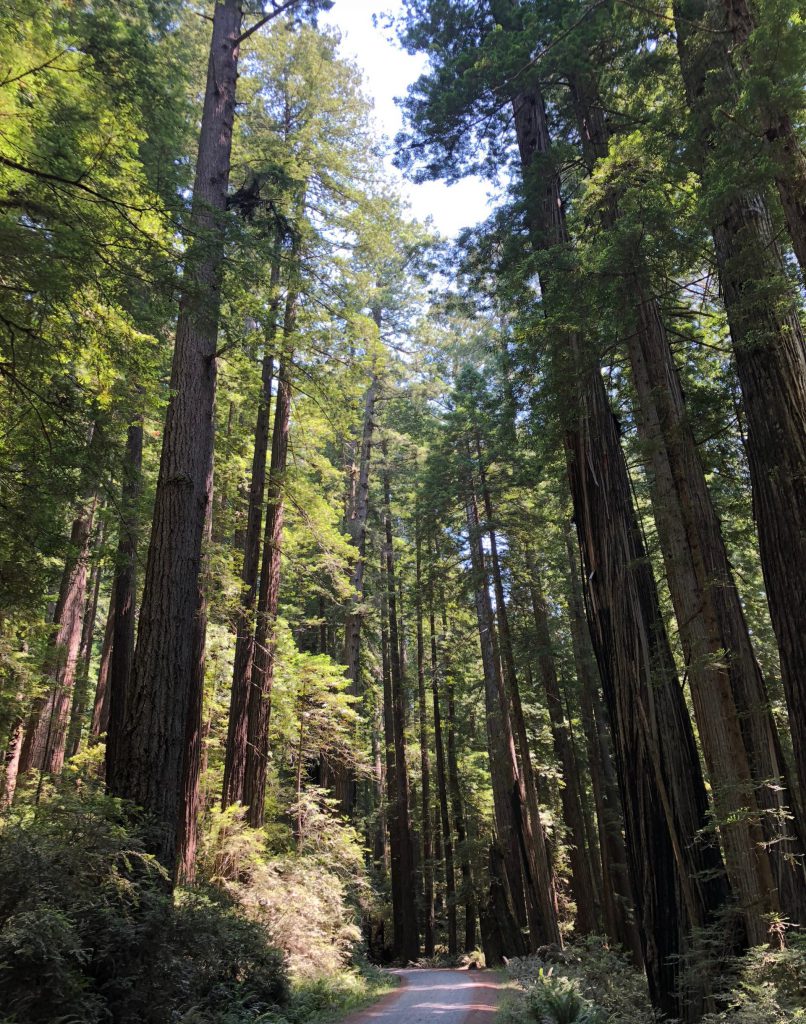 we stopped a few times to hop out and explore, and i even managed to talk the girls into getting out a few of the times.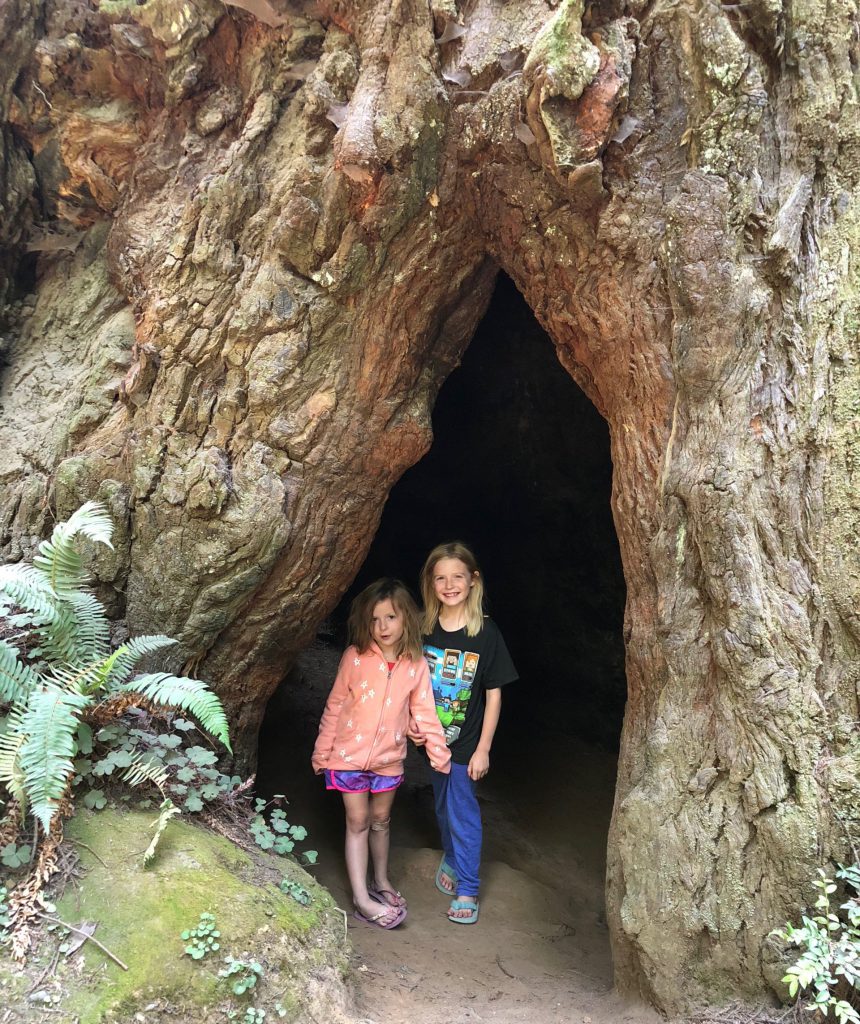 we took a lot of pictures. the trees were just unbelievable.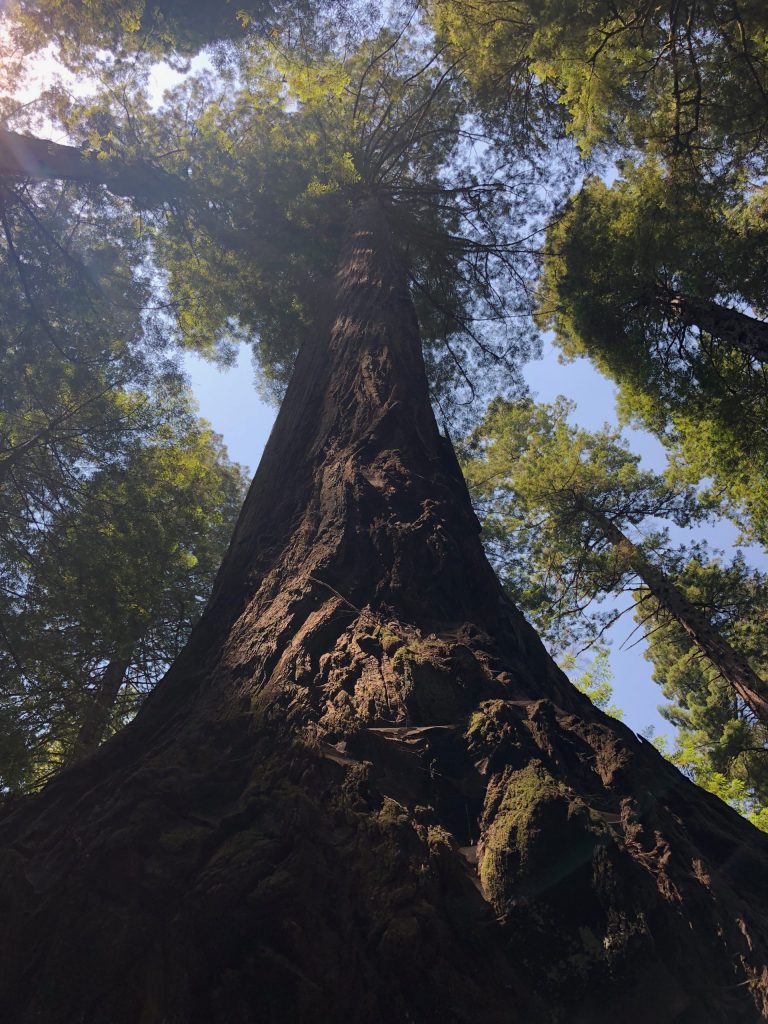 and pictures taking pictures.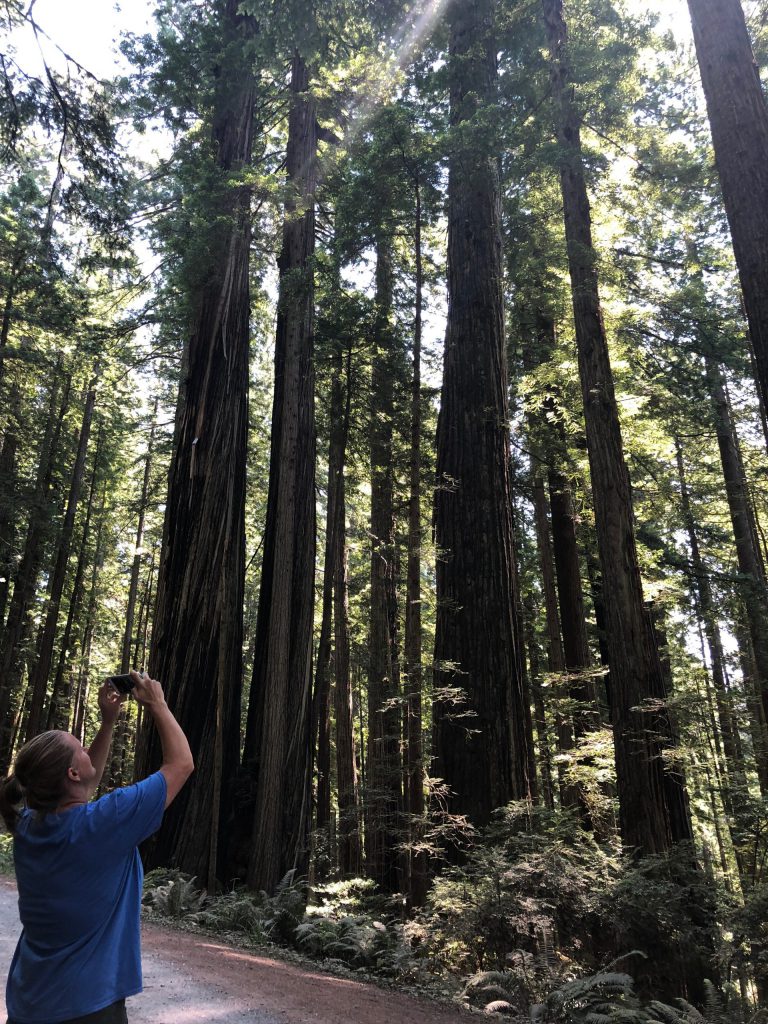 the sunlight definitely can make all the difference in the world. amazing if i do say so myself.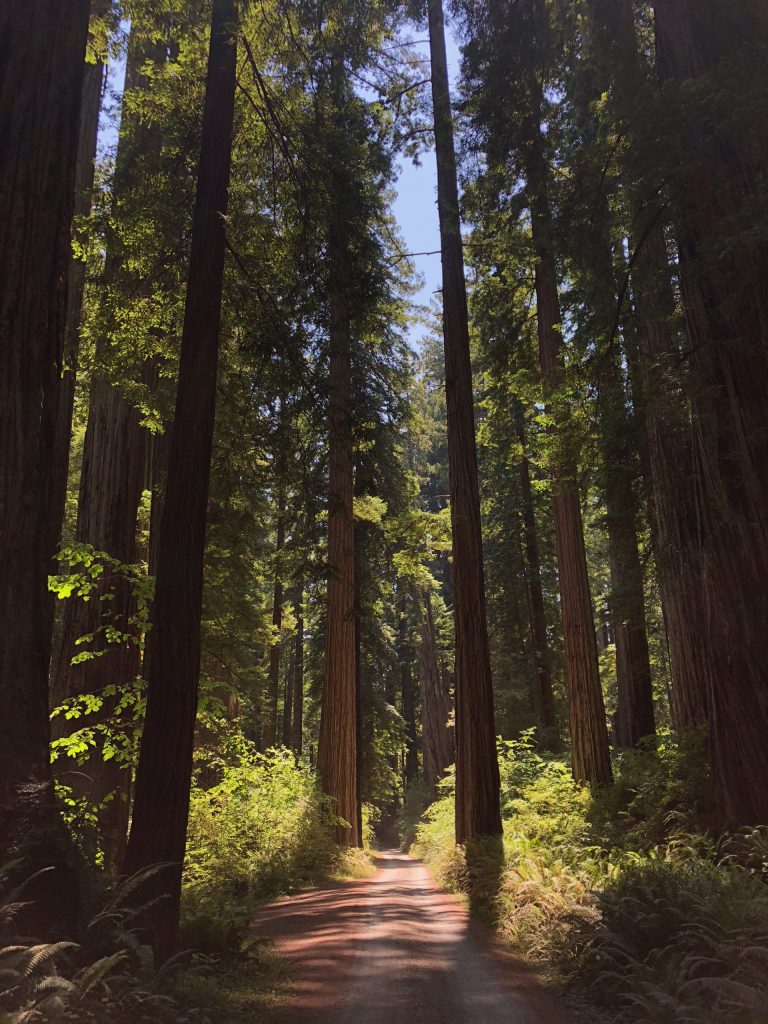 ok. so probably our favorite hike that we took in the park had nothing to do with redwood trees at all. one day, when derek got off work, we hustled over to fern canyon, a little hike along and through a stream that runs through a canyon with walls covered in, you guessed it, ferns. on the walk in, everyone was a little grumpy, not knowing what to expect, and because at this point, i had dragged them on several hikes for badges.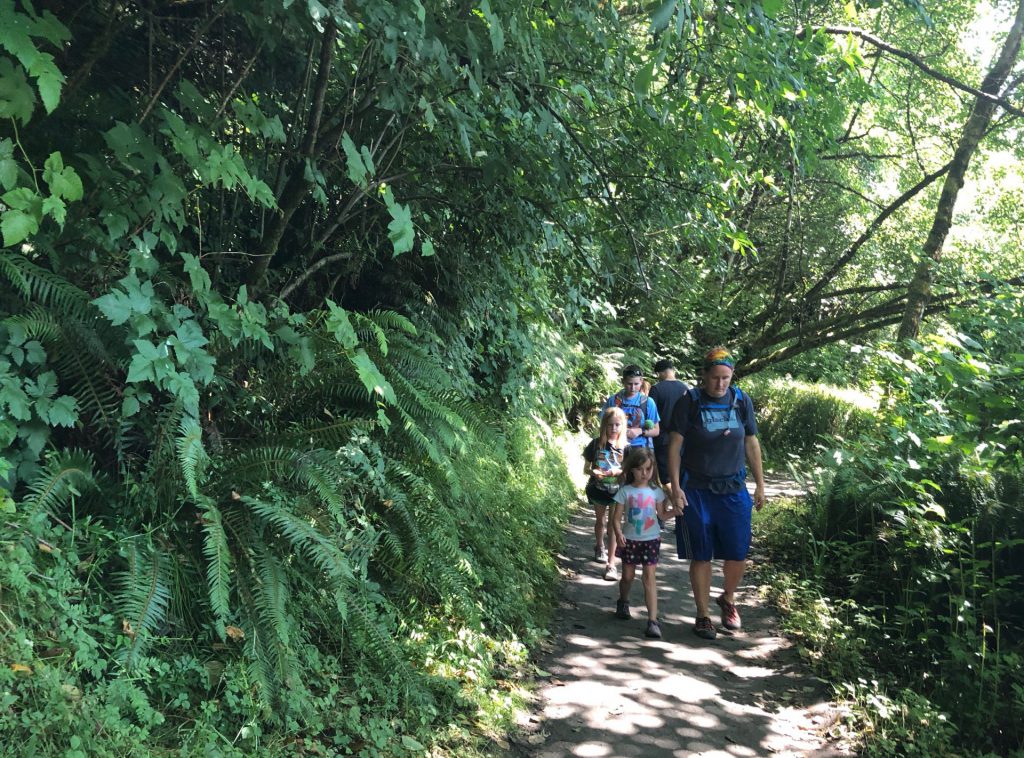 and then we rounded the corner and the walls of ferns stood before us.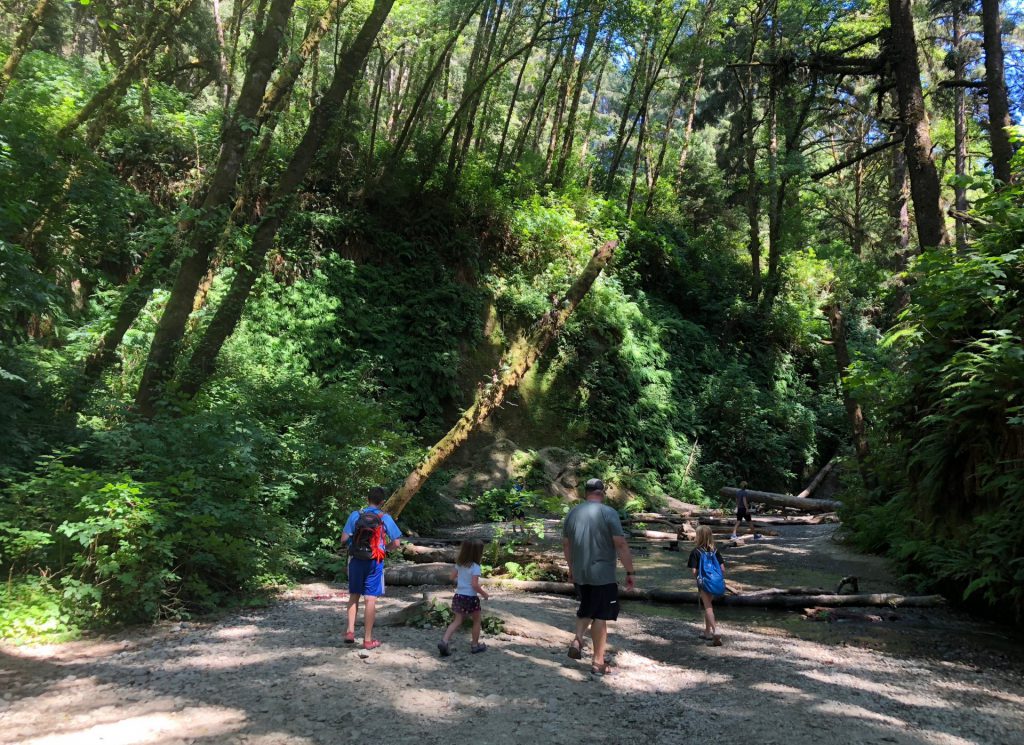 official pre-hike photo.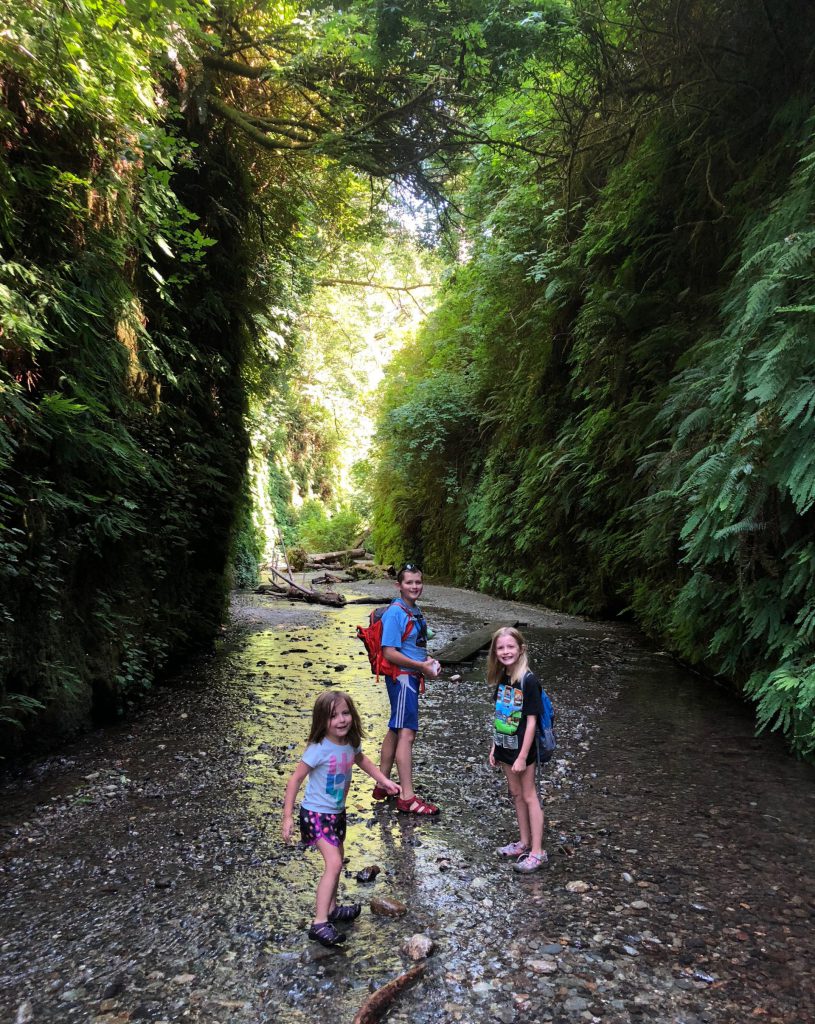 at first, the kids were convinced they could stay dry. (it was shortlived).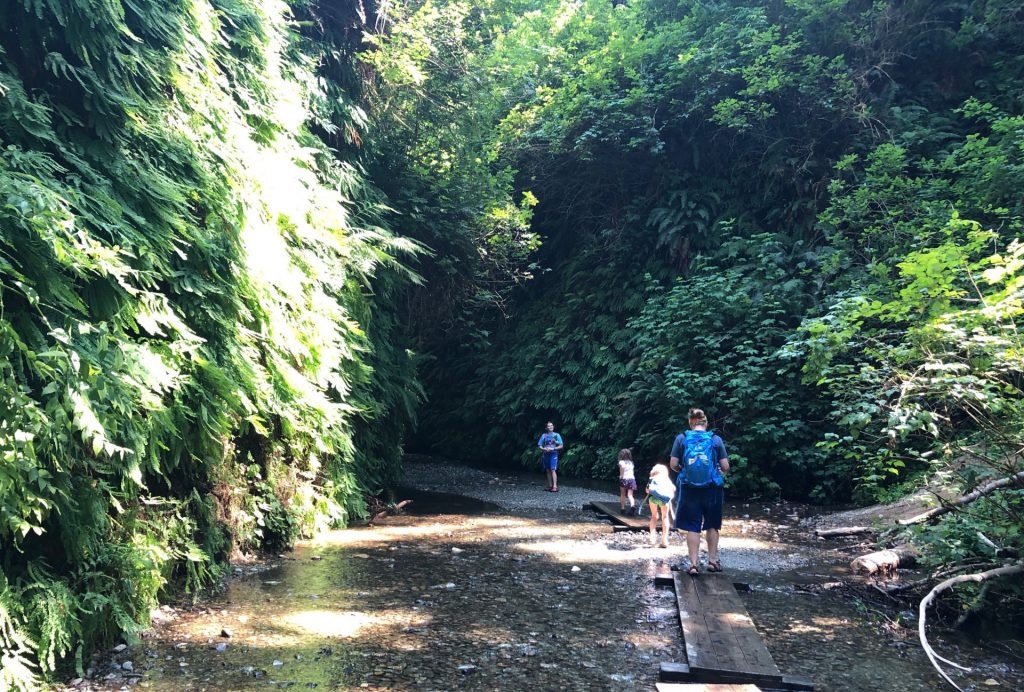 the canyon was so pretty. so green. there were fallen trees everywhere, making for fun obstacles and creative hiking routes.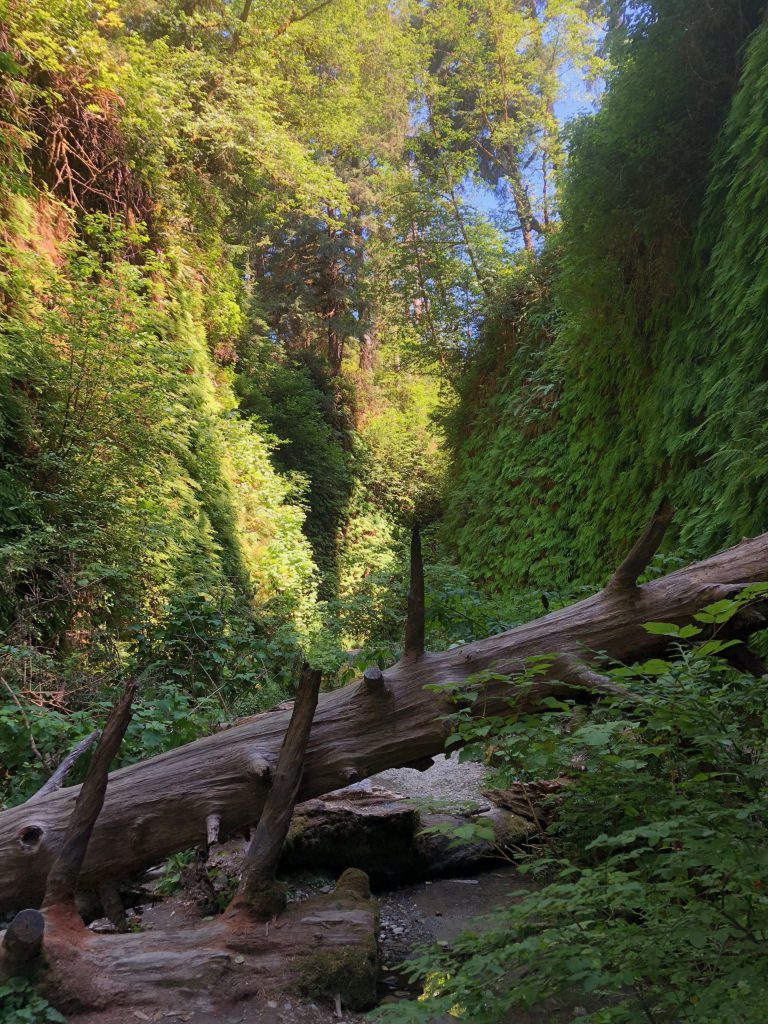 tiny people. huge green canyon.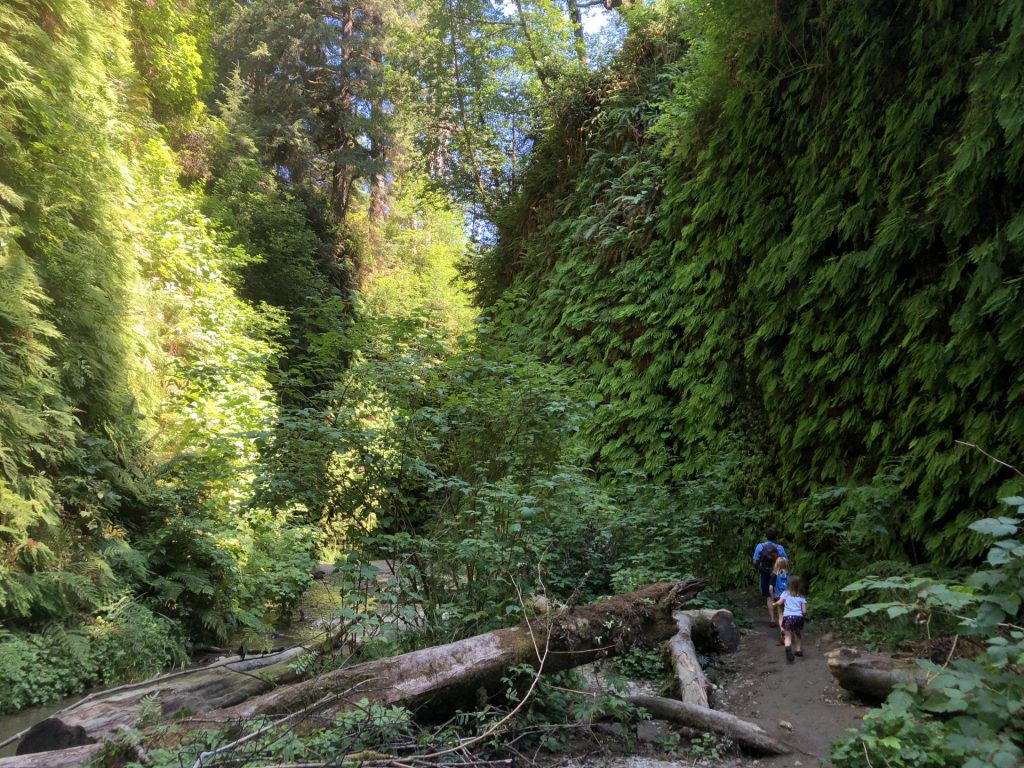 i tried so hard to get good candid shots, but everyone was everywhere and the best i could do was to occasionally rustle up the posse and get a very less than candid shot.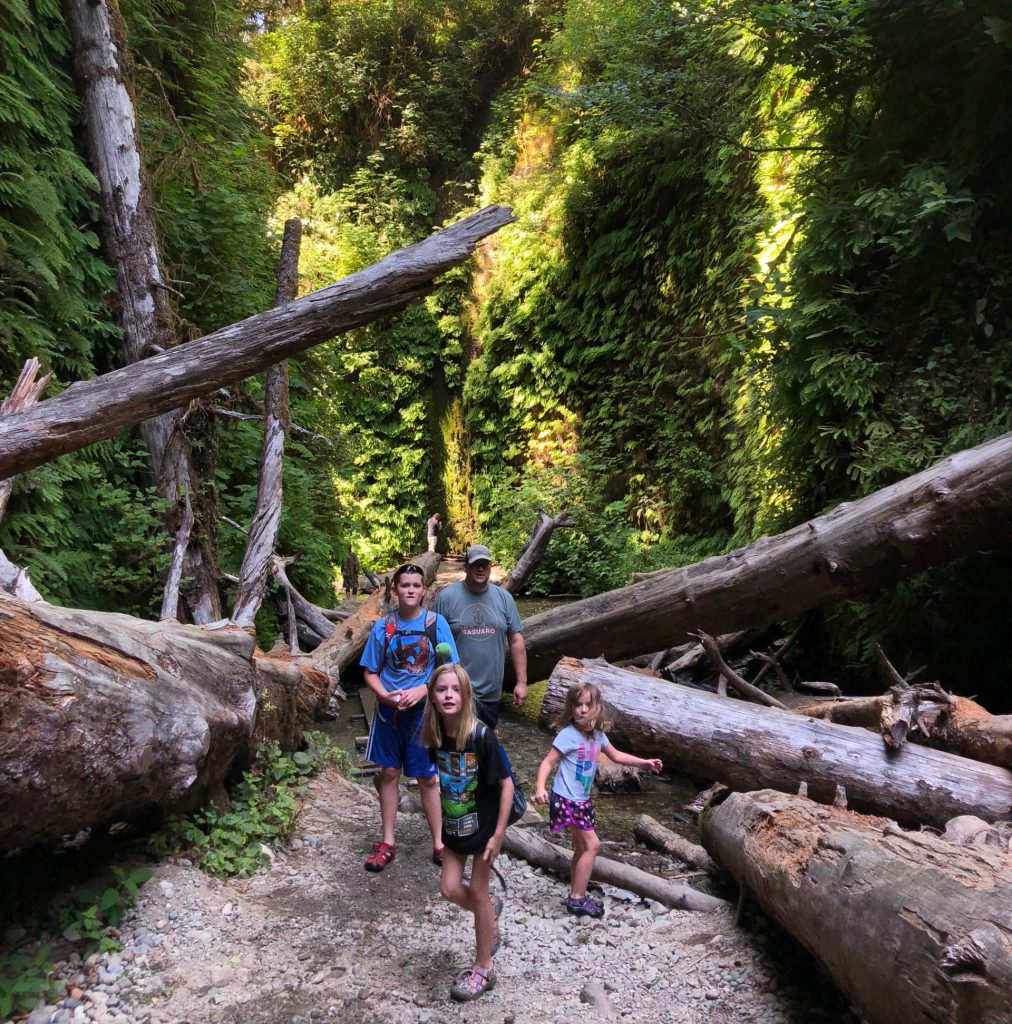 old log path.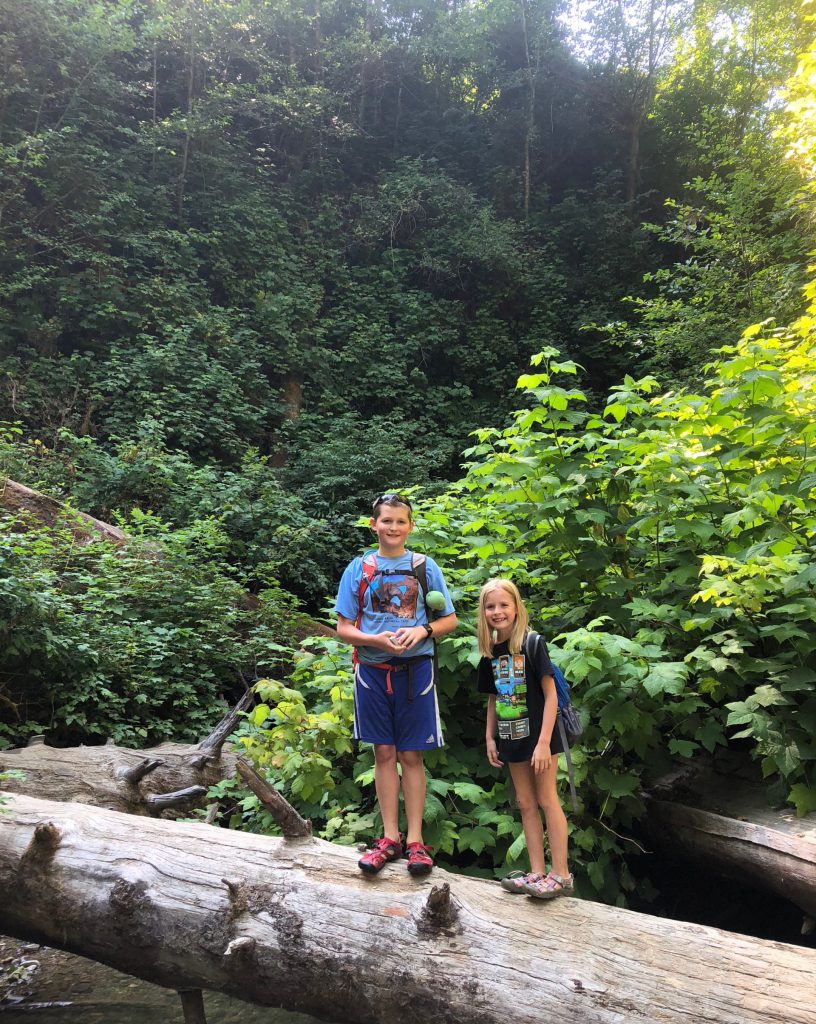 the water was pretty cold, but tolerable in the small spurts that we had to be in it.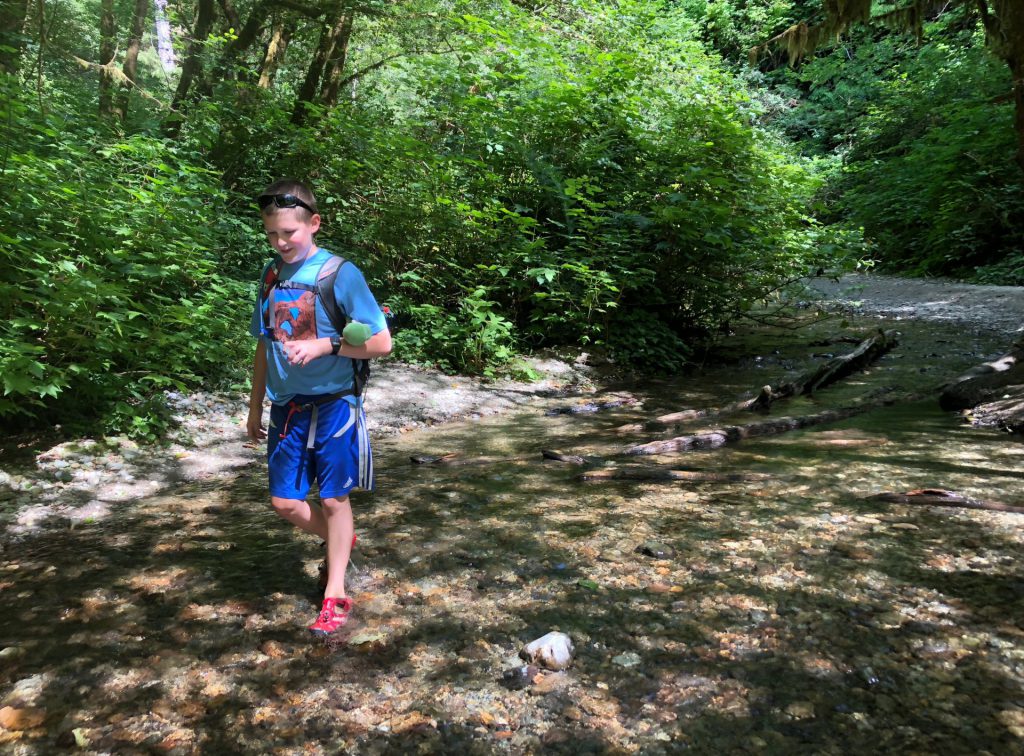 mostly they were playing some random video game reenactment where they had so many lives and touching water did something but then they could jump and get bonus lives and i don't really know but i'm glad they were having fun in real life even if it was still all about a video game.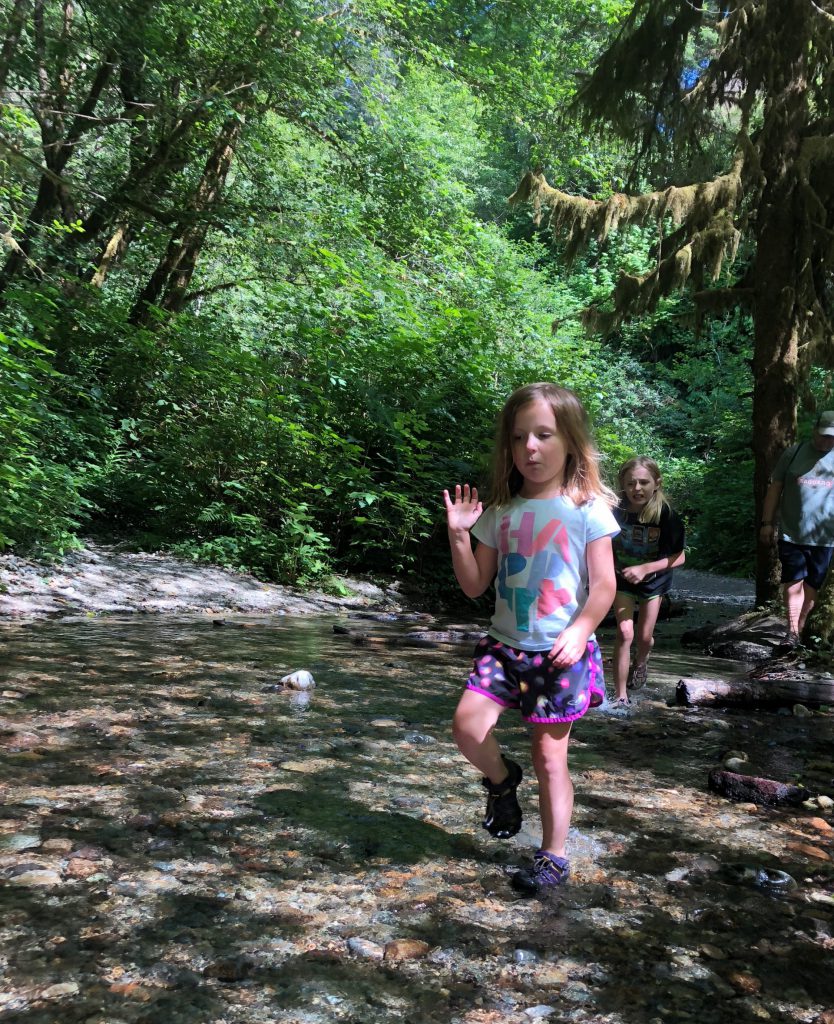 cool twisty log climbing big kids.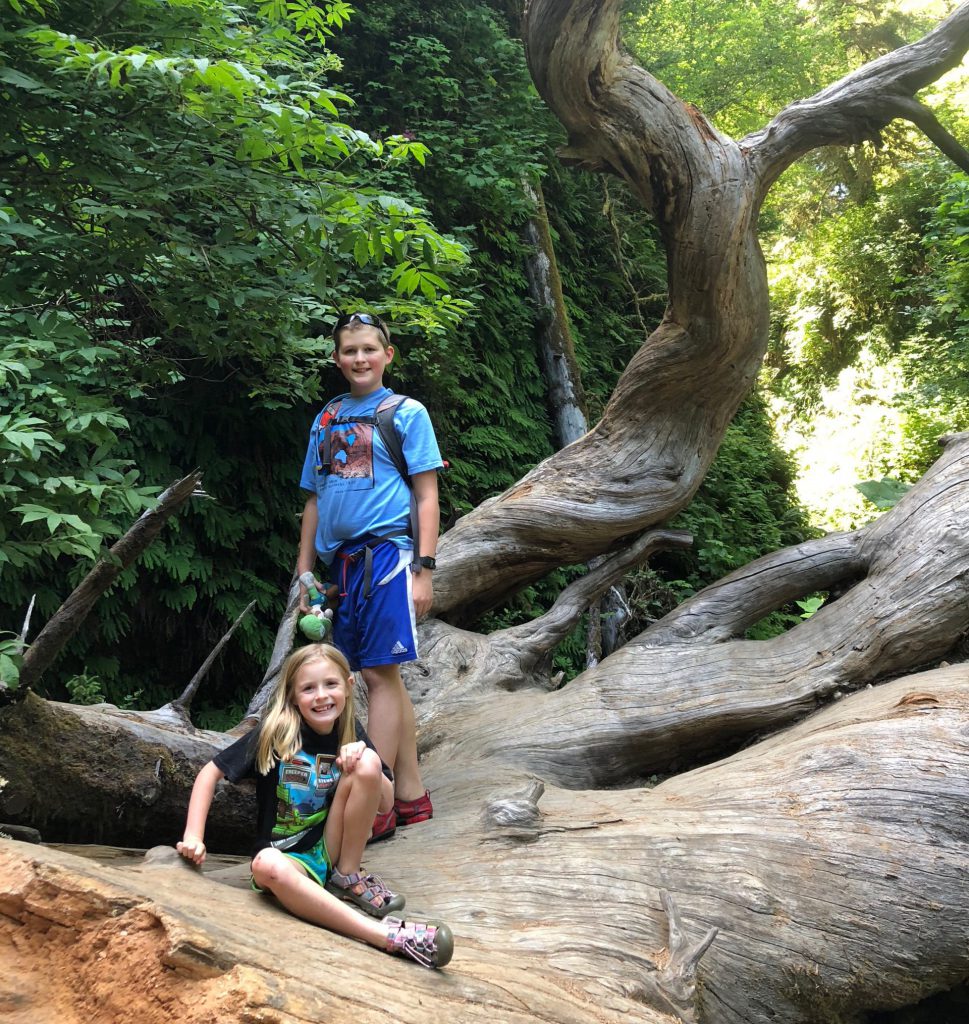 there were a few spots with little drippy waterfalls. we stopped at one to get even more wet.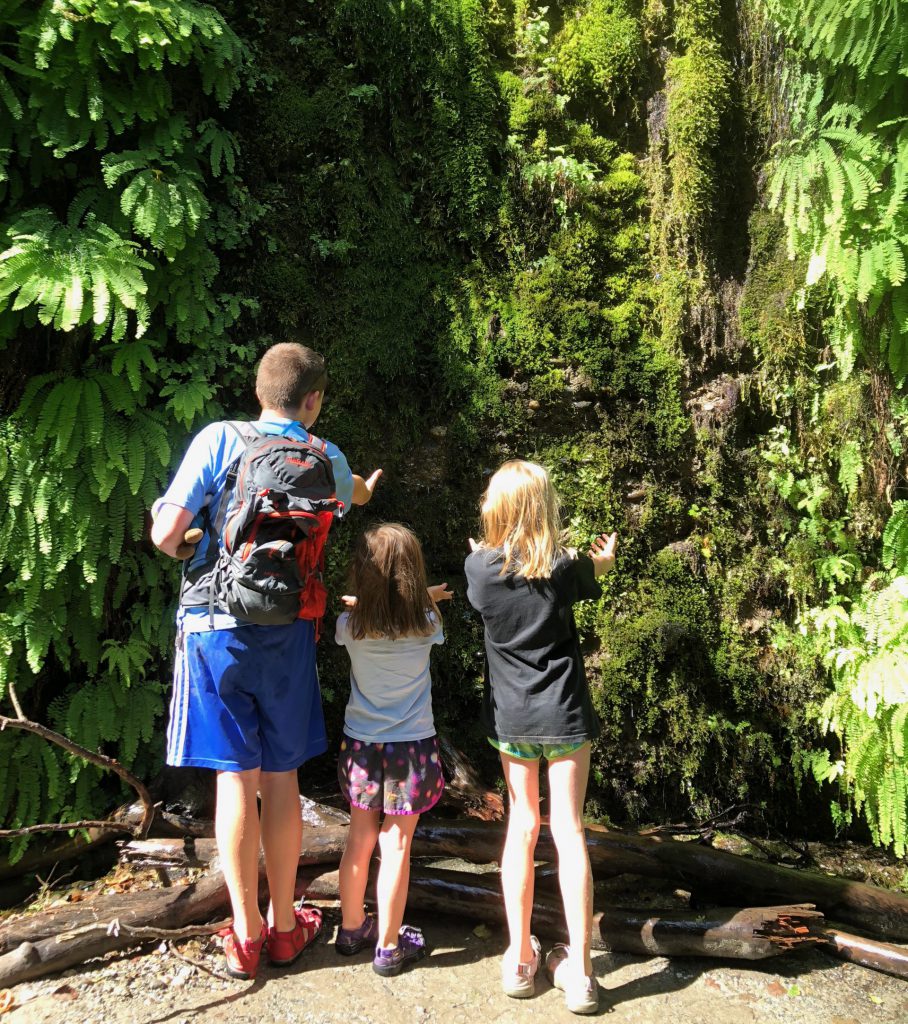 my favorite pic. helping hazel walk along a log like the big kids.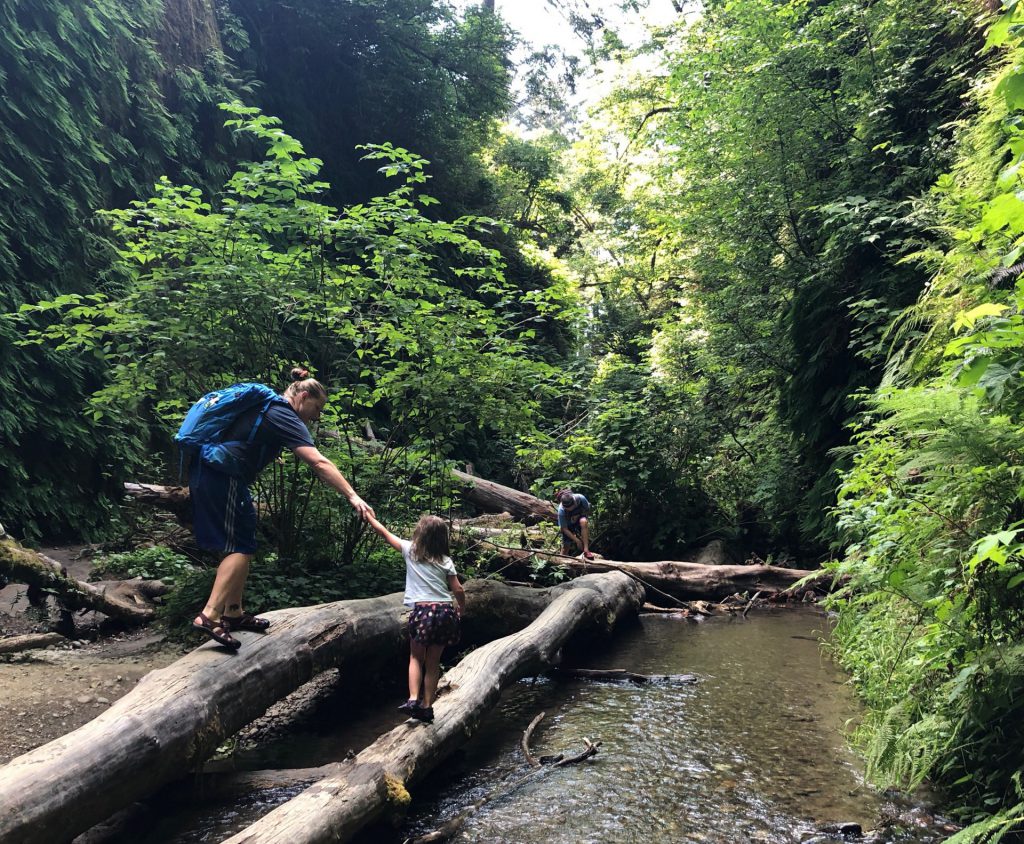 while i was attempting to take a pic of the kiddos with a wall of ferns as a backdrop, a friendly passerby offered to take a family pic, and for once i didn't pass it up. and miraculously, it came out great.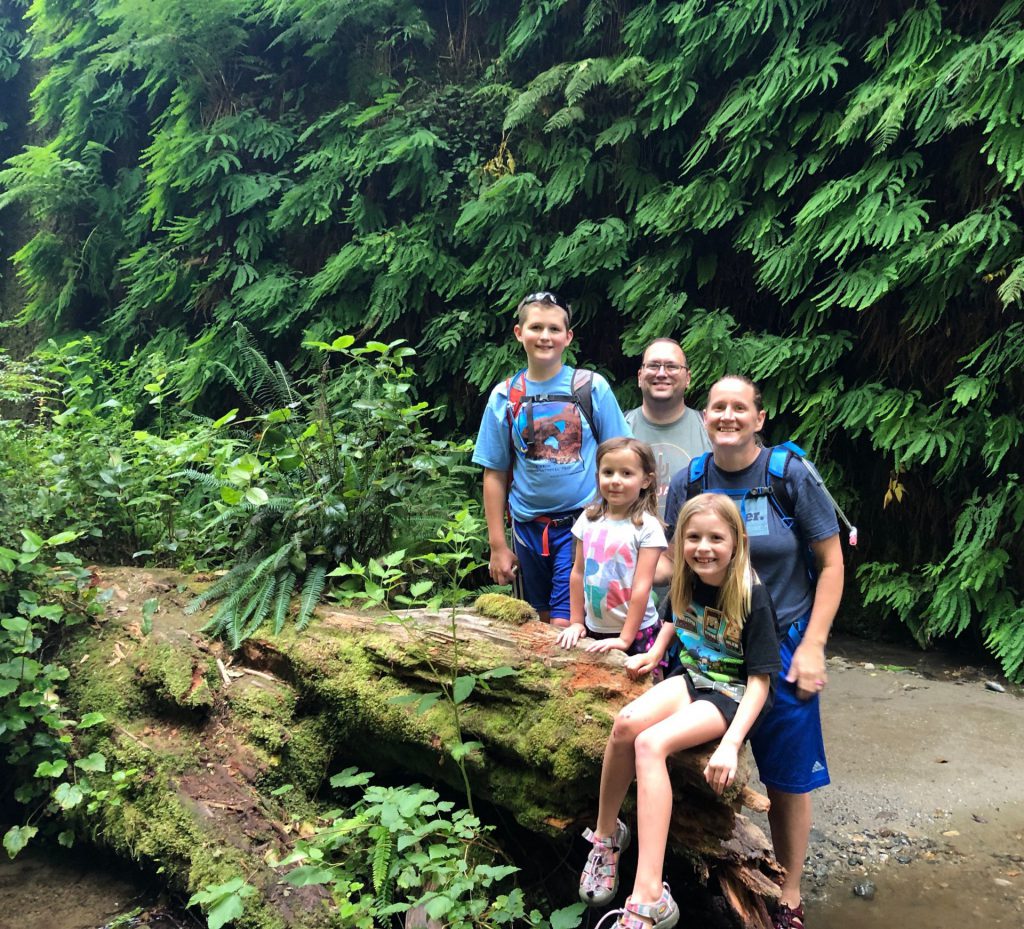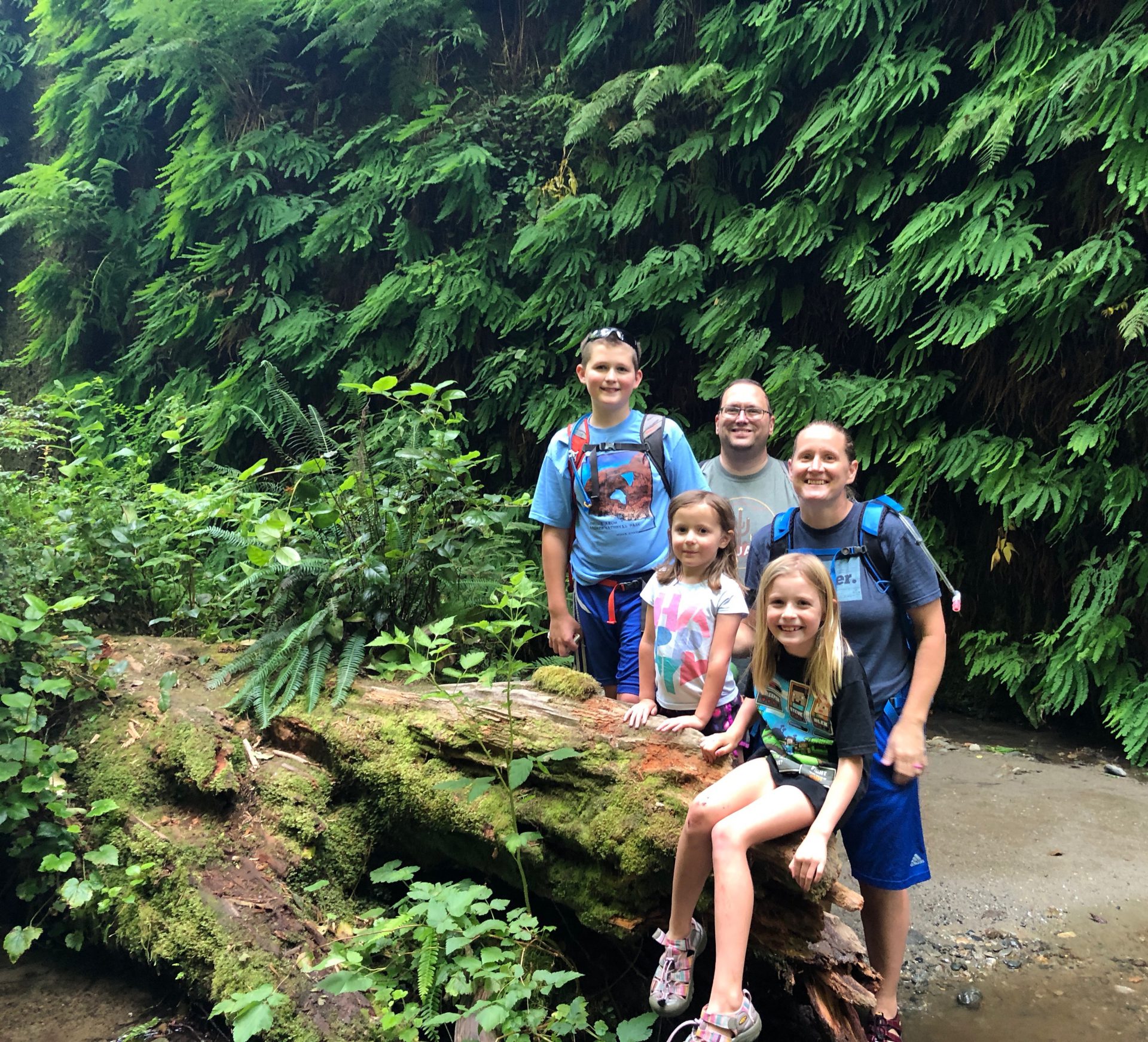 lastly, an attempt to capture a wall of ferns photo with kids for scale.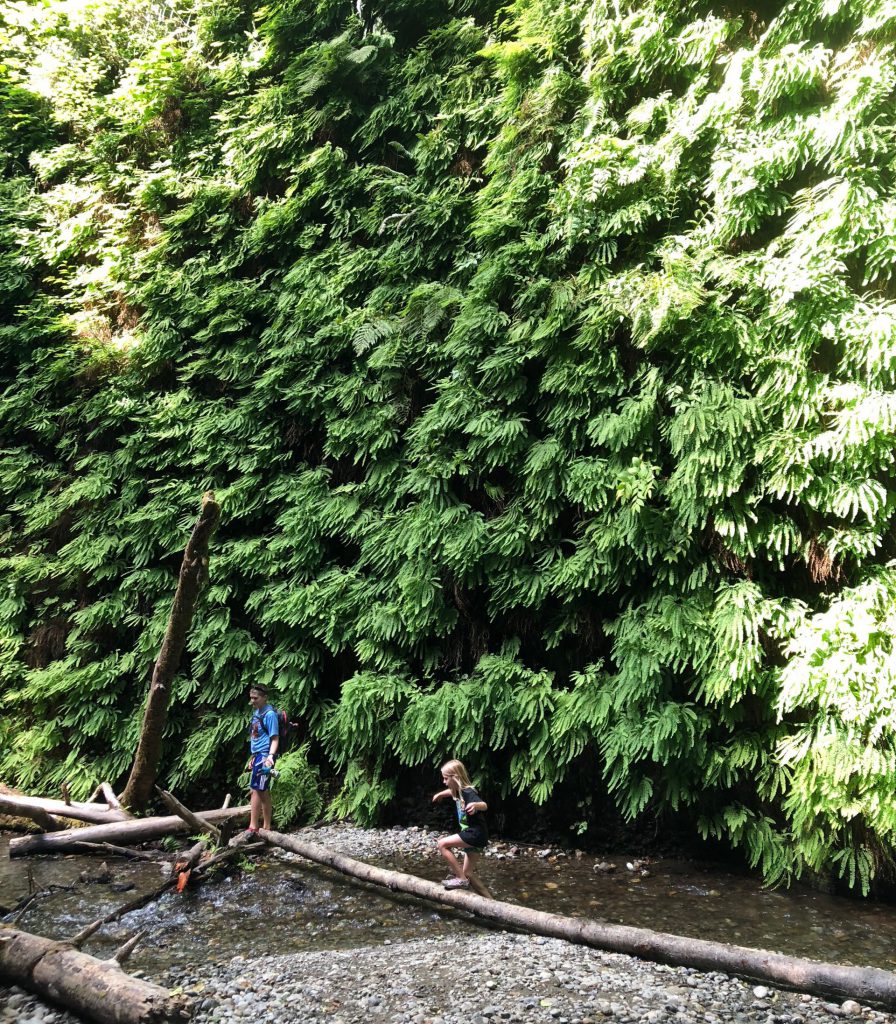 the trail is actually a loop that climbs up out of the canyon and supposedly has great views. but we just turned around and walked back in the stream because that was more fun. right? i actually feel sort of bad because the kids wanted to go back but we never made it. they haven't mentioned it, so hopefully they forgot.
our last adventure was yesterday and is one of the popular spots in the park. when derek finished up work, we drove over to lady bird johnson grove for a little walk among the old growth redwoods. it was only about 1.5 miles and not much elevation change at all, so it was an easy sell, especially after a failed attempt to get the kids motivated and out of the camper a few days earlier ended in a less than desirable outcome for all tiny folk.
it was a bit more chilly and soggy and foggy than our other hikes. i liked it.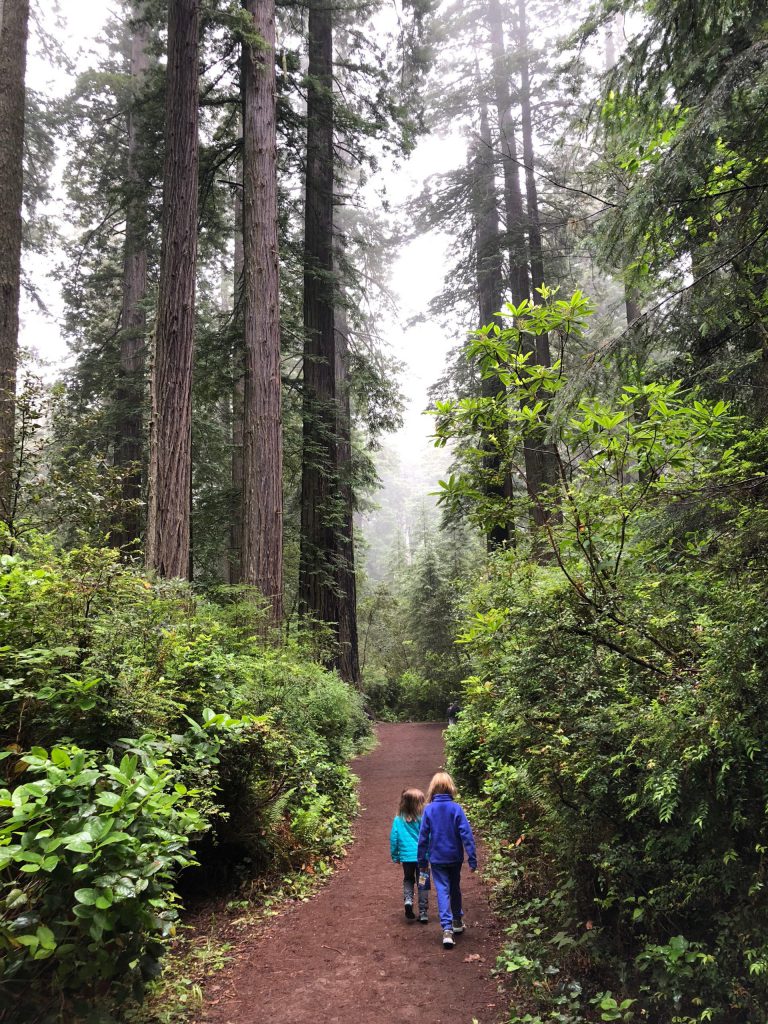 again. another friendly fellow hiker offered to take a family pic and i didn't decline. i'm like a new person.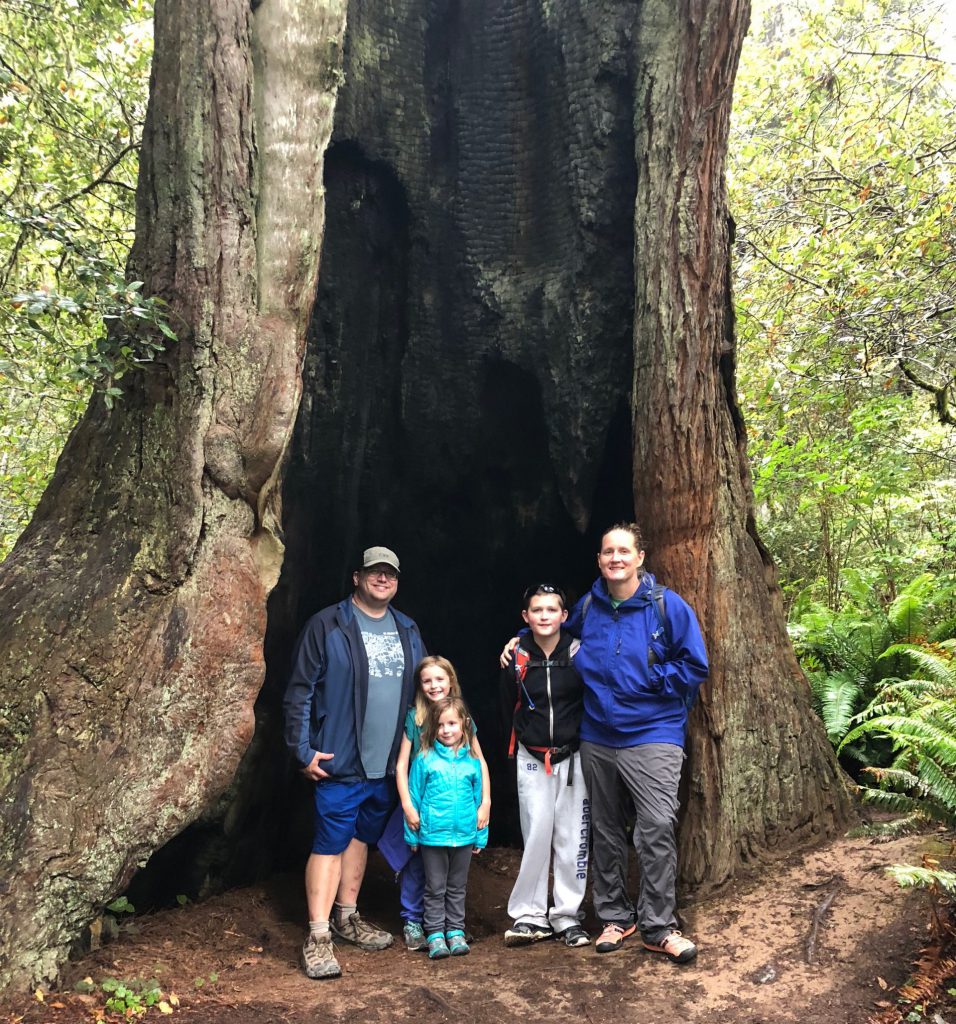 on this trail, there were tons of little side trails that led to really cool, hollow, burned out trees for exploring.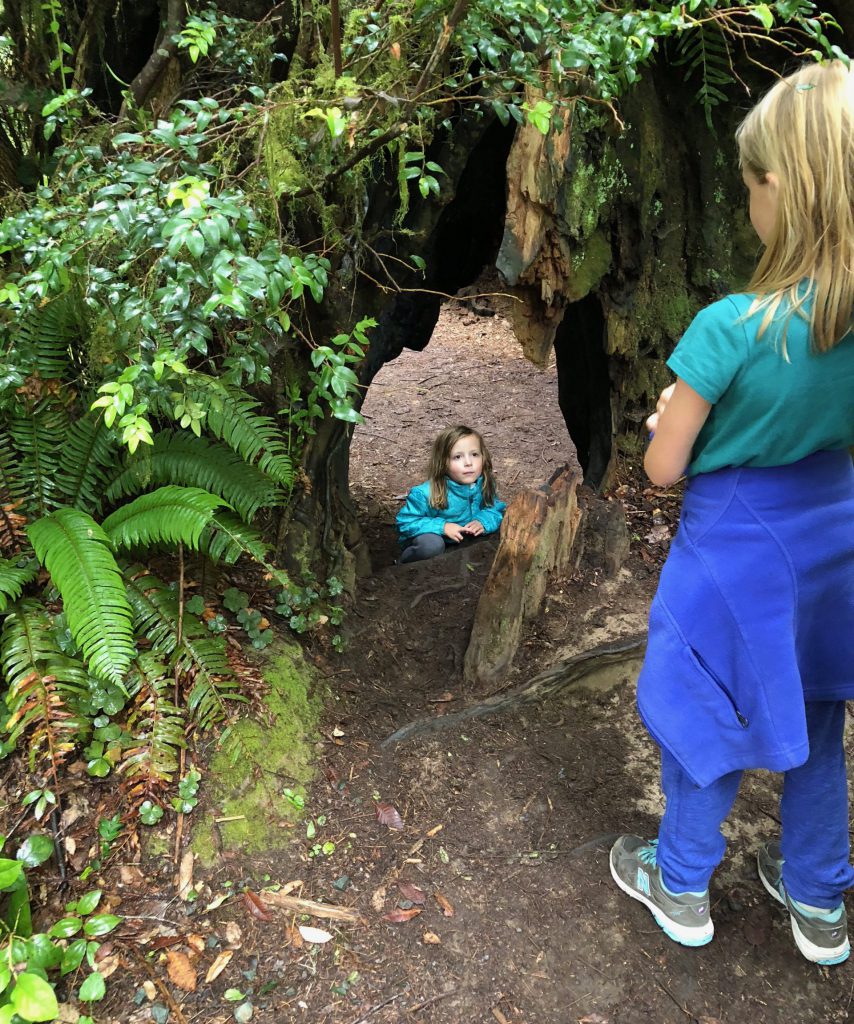 all my peeps.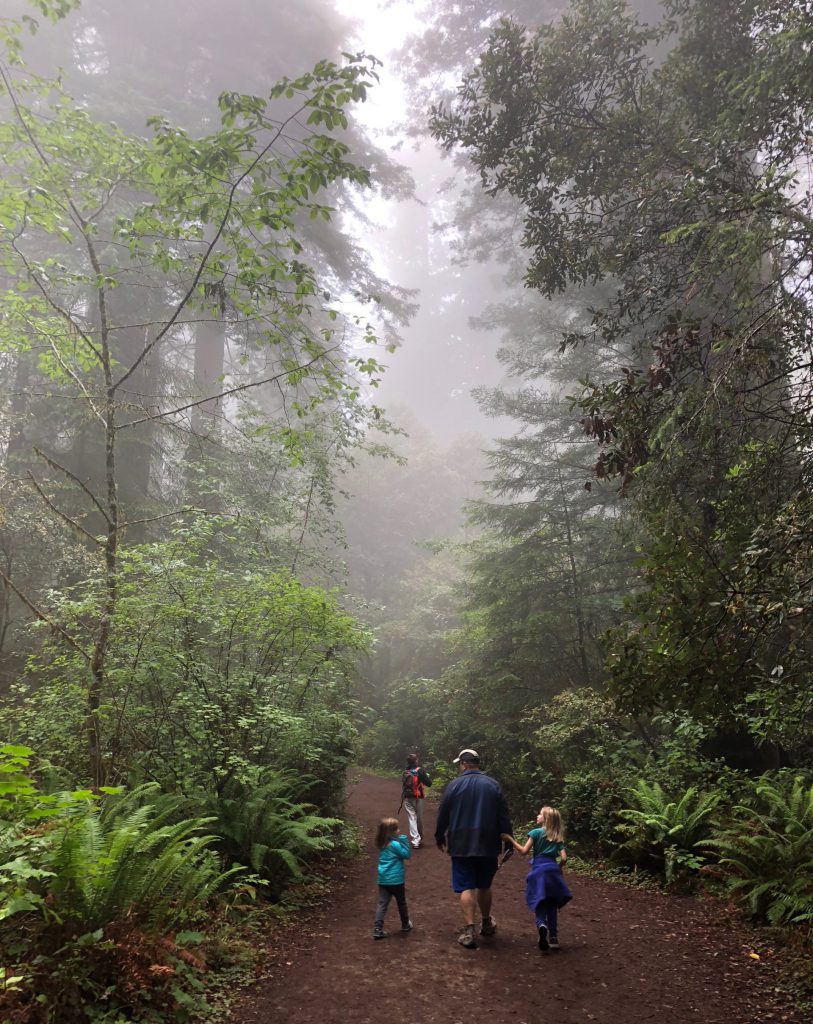 more climbing and exploring.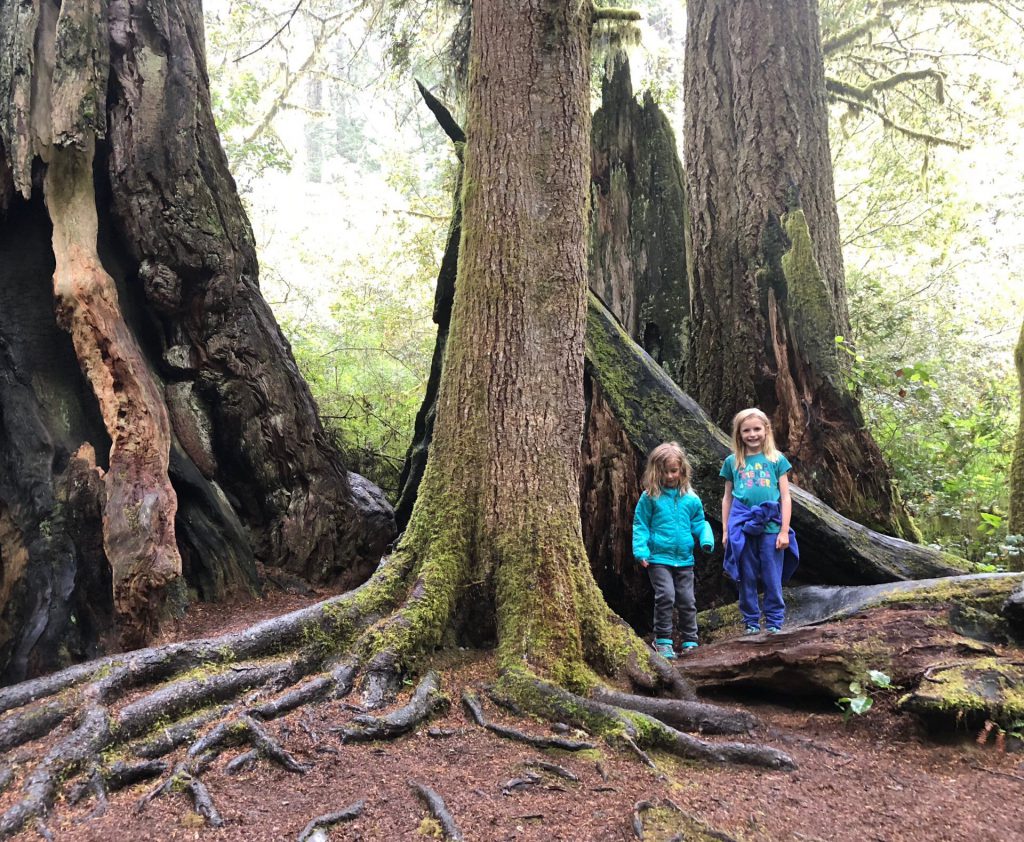 these trees would make the coolest forts.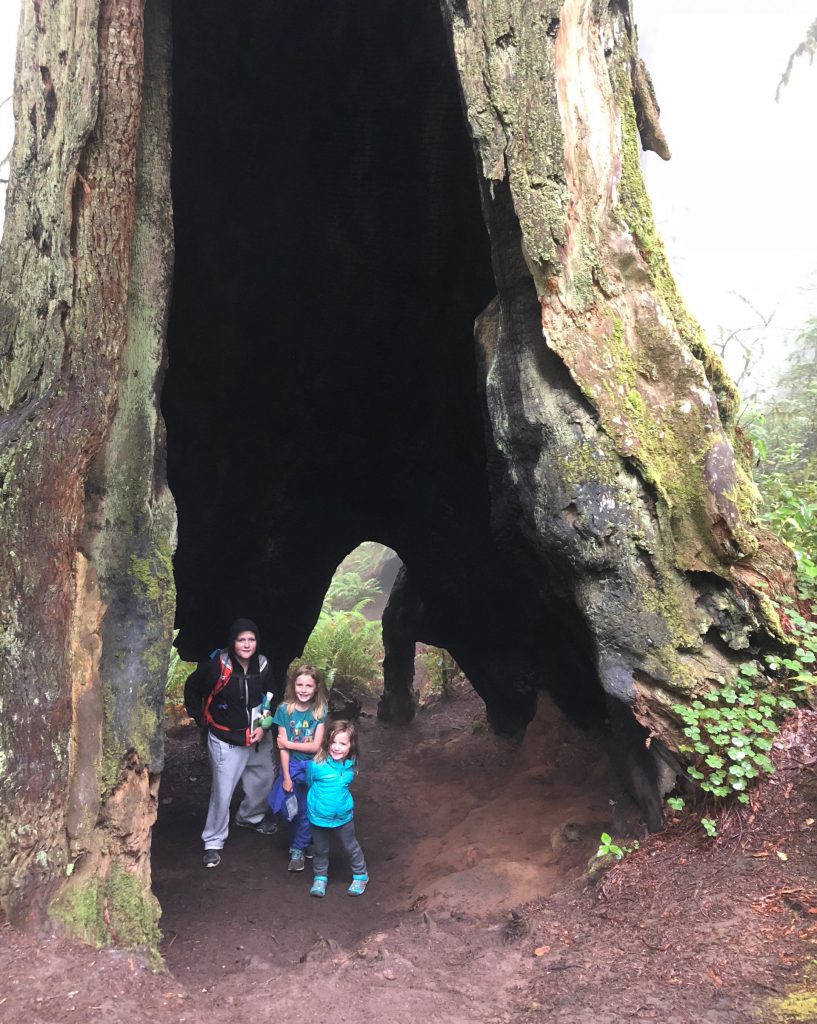 my happy little exploring crew.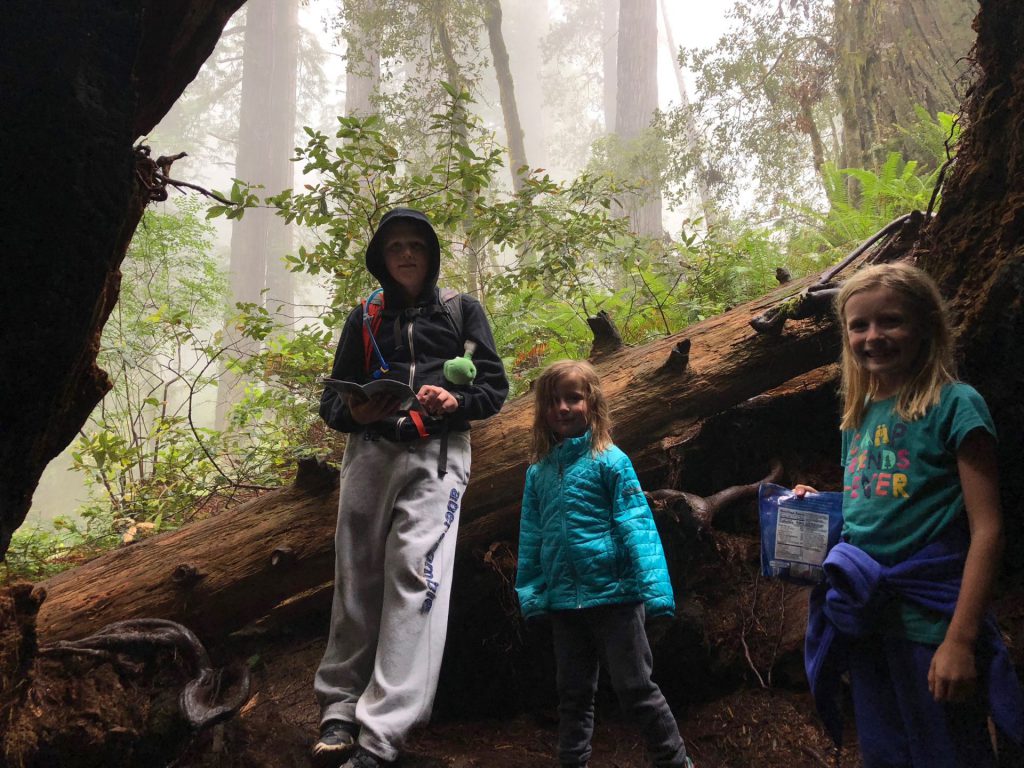 soooooo. that covers our last two weeks of redwoods time. tomorrow we head north, but we still be nearby and plan to do a bit more exploring, so there's more tall trees and terrifying coast lines and fog and ferns and hikes and badges to come….