initially, we were pretty sure there was no way we were going to squeeze in a trip to great basin national park. it's a little off the beaten path, and the internet isn't so hot, so with derek starting his new job, it wasn't looking like a possibility. then, we had the bright idea that i would take the kids on a side road trip, and we would stay in a hotel like normal people, and then meet up with derek a little further down the road. so, after our last day at crater lake, we drove five hours to winnemucca (listening to "i've been everywhere" by johnny cash along the way), where we stayed the night in the camper at a walmart parking lot. we stocked up our cooler and snacks and packed up all possibly necessities for the trip, and in the morning, we hit the road.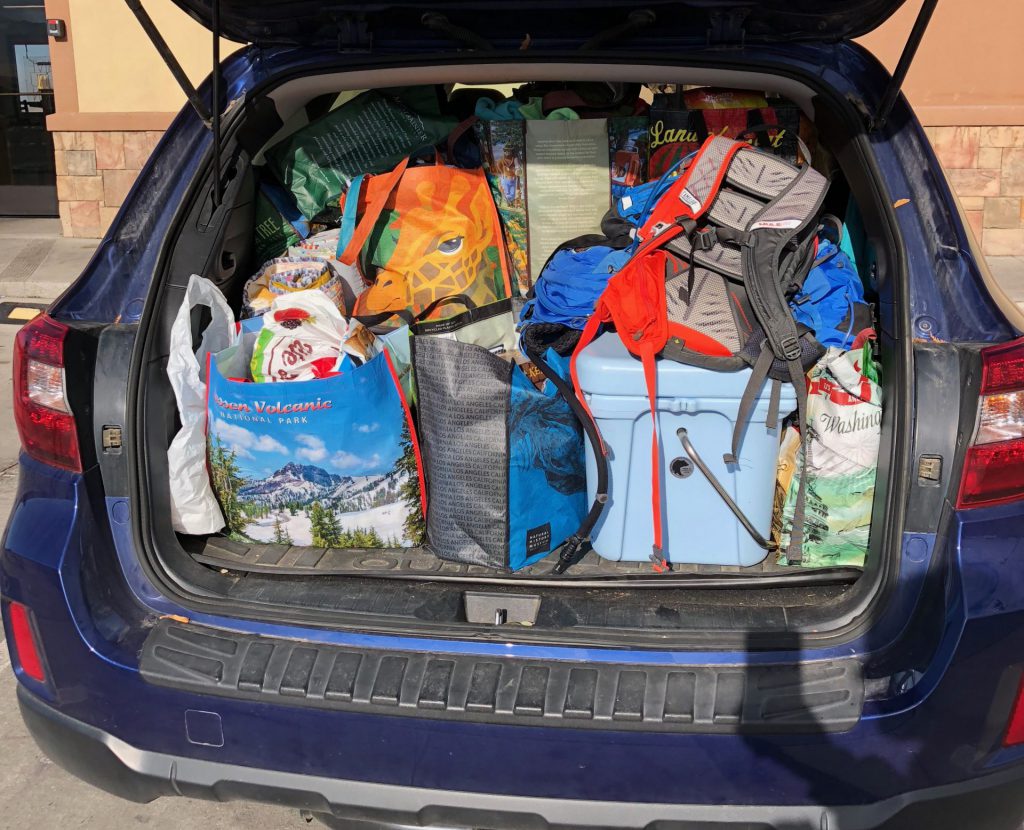 but first. breakfast. (we have been eating quite a bit of fast food crap with all of this traveling and i think everyone is ready to be back to normal/real foods).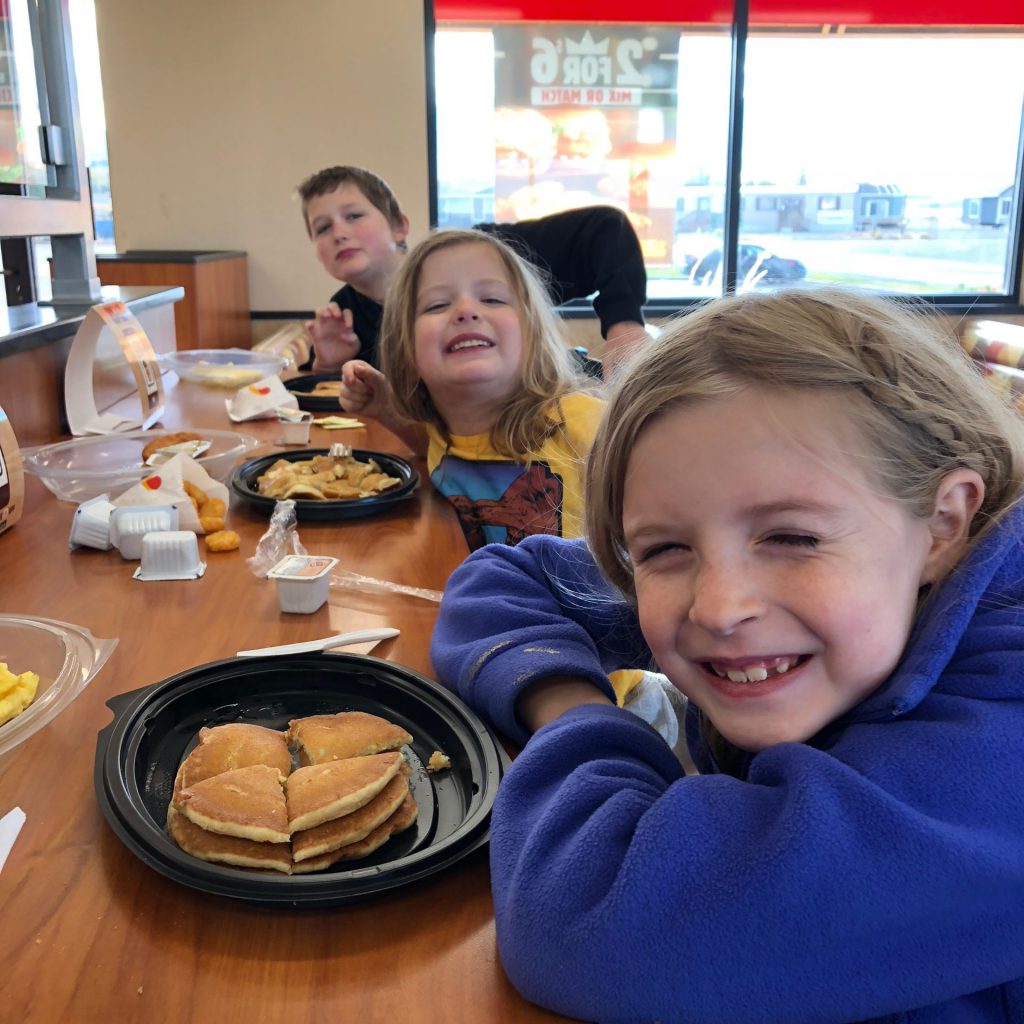 then we drove the long 5+ hours to baker, nevada, just outside great basin national park. we stopped at the visitor center to pick up ranger books, get some information, and watch the park video. then we drove over to the entrance sign, for an obligatory pic. the fog and overcast seemed to have followed us from the pnw, blocking out the pretty views of the mountains.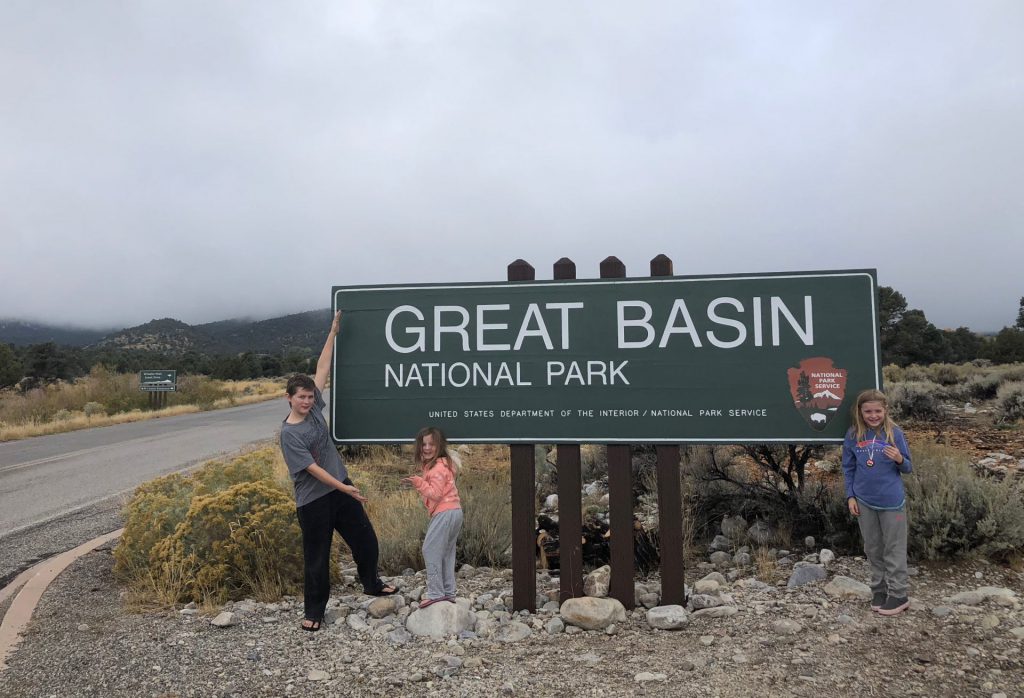 we got settled into our motel room, which was more like a room in a row of single wide trailers. it was pretty sketchy. and only got worse from there. the fridge was broken. the tv got like two stations (thankfully one of the pbs with some tolerable kids shows in the mornings). everything was old and worn down. and not in a vintage sort of way. the and the beds were not cozy. whatevs. it was cheap and we were here to see the park.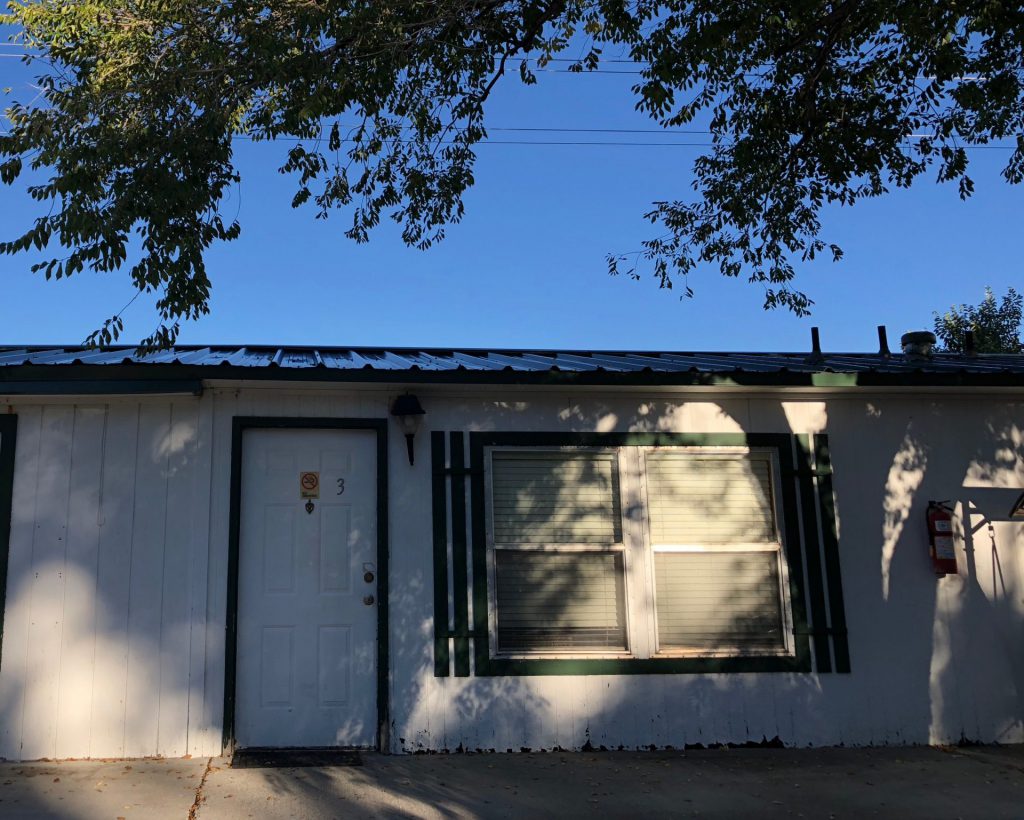 when we had stopped in the visitor center, we learned that the main road into the cool part of park was closed only a mile or so in, due to icy conditions. i was pretty bummed and a bit frustrated, because it thwarted our plans to hike to the worlds oldest living organisms (the 4,000-ish year old bristlecone pines). and it just messed up my general schedule of plans. so, while i researched and planned new things to do, the kiddos worked on their junior ranger books a bit. please note the lovely decor of our temporary living quarters.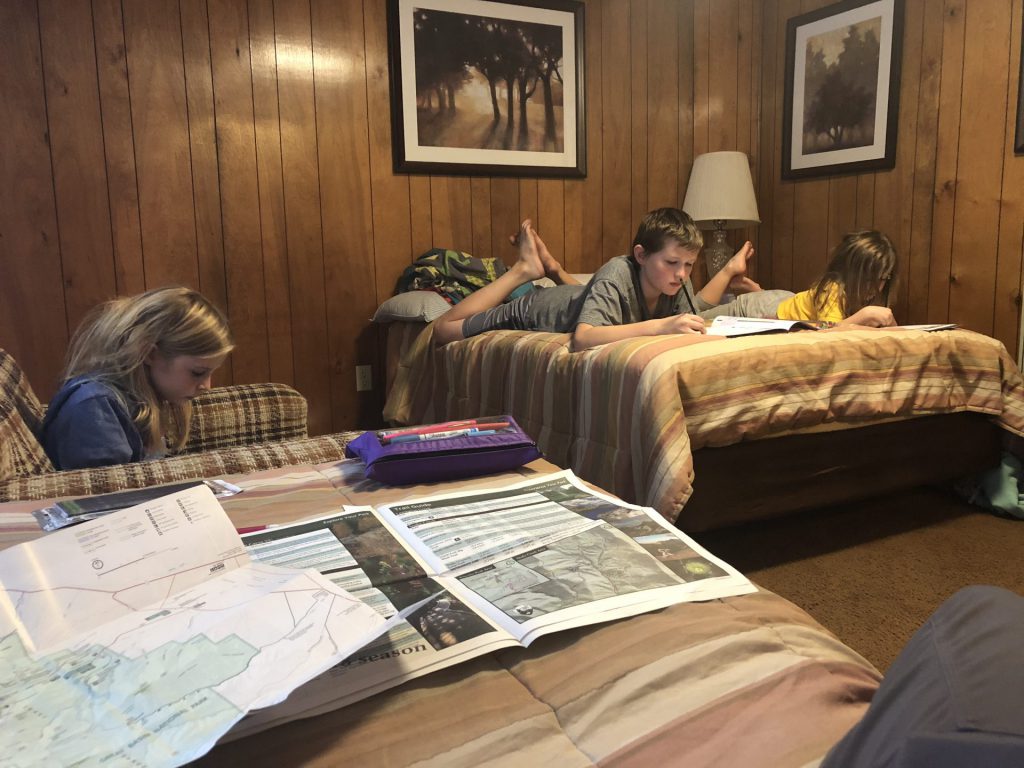 originally, i had planned to book a 90 minute tour of the lehman caves for the morning we left. but, now, with nothing much to do on our only full day there, i decided to schedule our tour for that morning and cross our fingers that the sun would come out and melt the ice for the afternoon. but, the 90 minute tours were sold out, so we settle for the 60 minute version. it started at 11:00, so after i prepared a delicious microwave cooked breakfast for everyone, the kiddos played a game, while i packed us up for the cave expedition.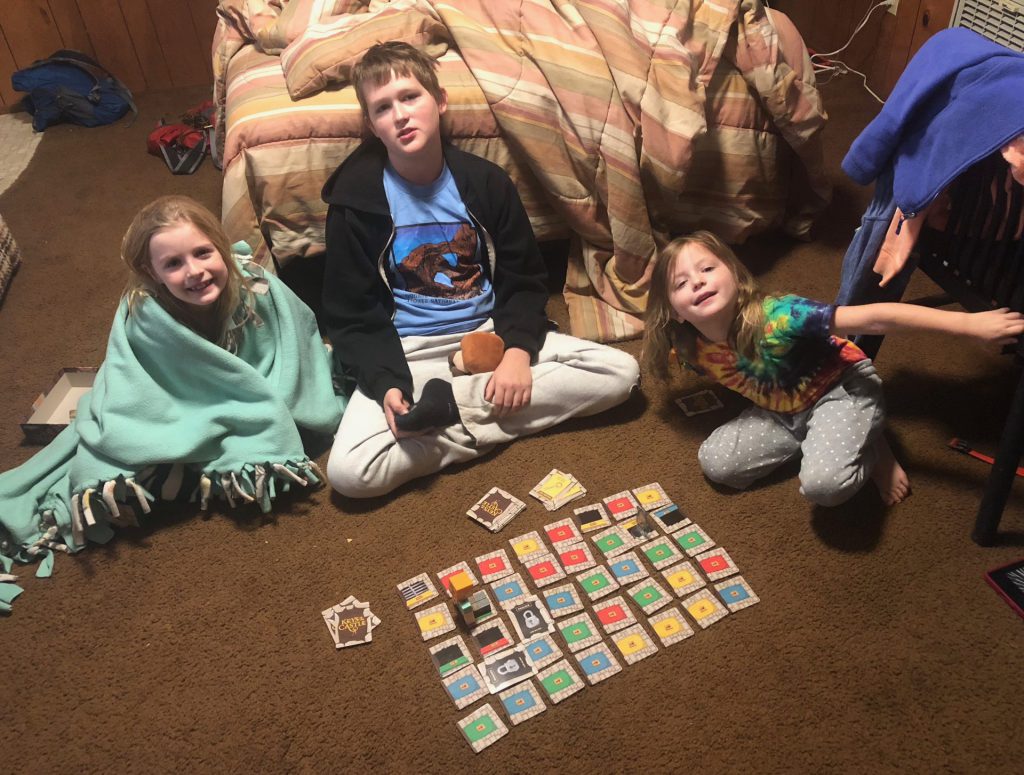 we got to the visitor center with enough time to stroll along a little nature trail before our cave tour.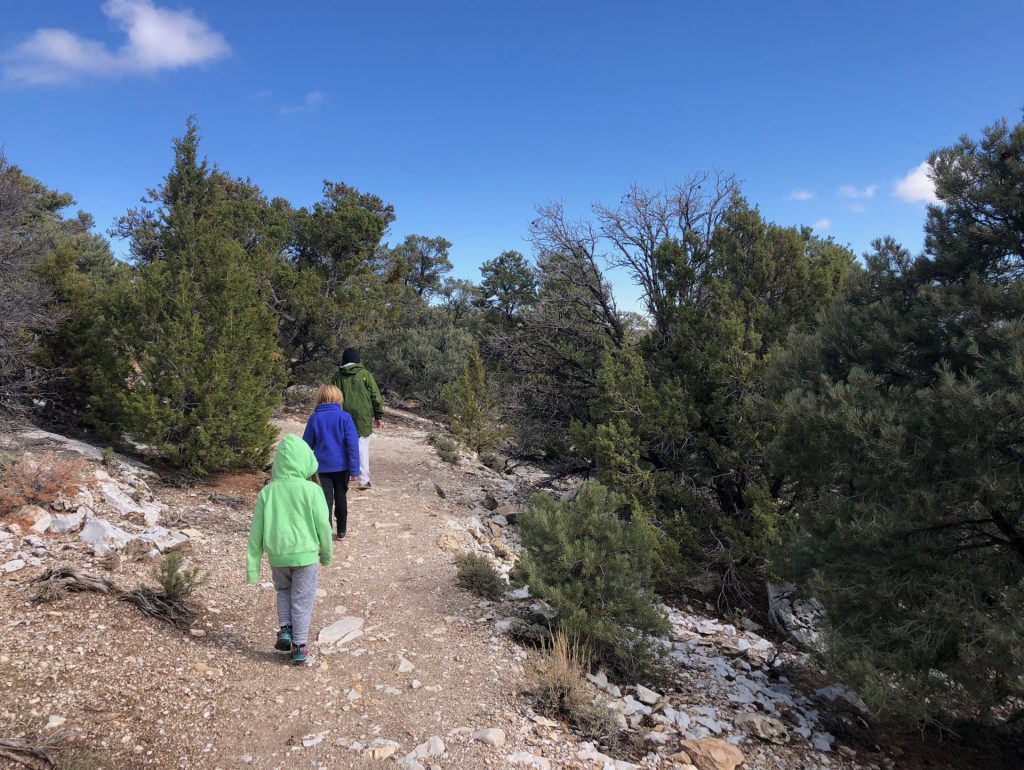 we kept seeing this red berry filled scat all over our different walks and hikes. we asked the ranger at the visitor center who it might belong to, but she didn't know. adding to our overall disappointment with this trip so far.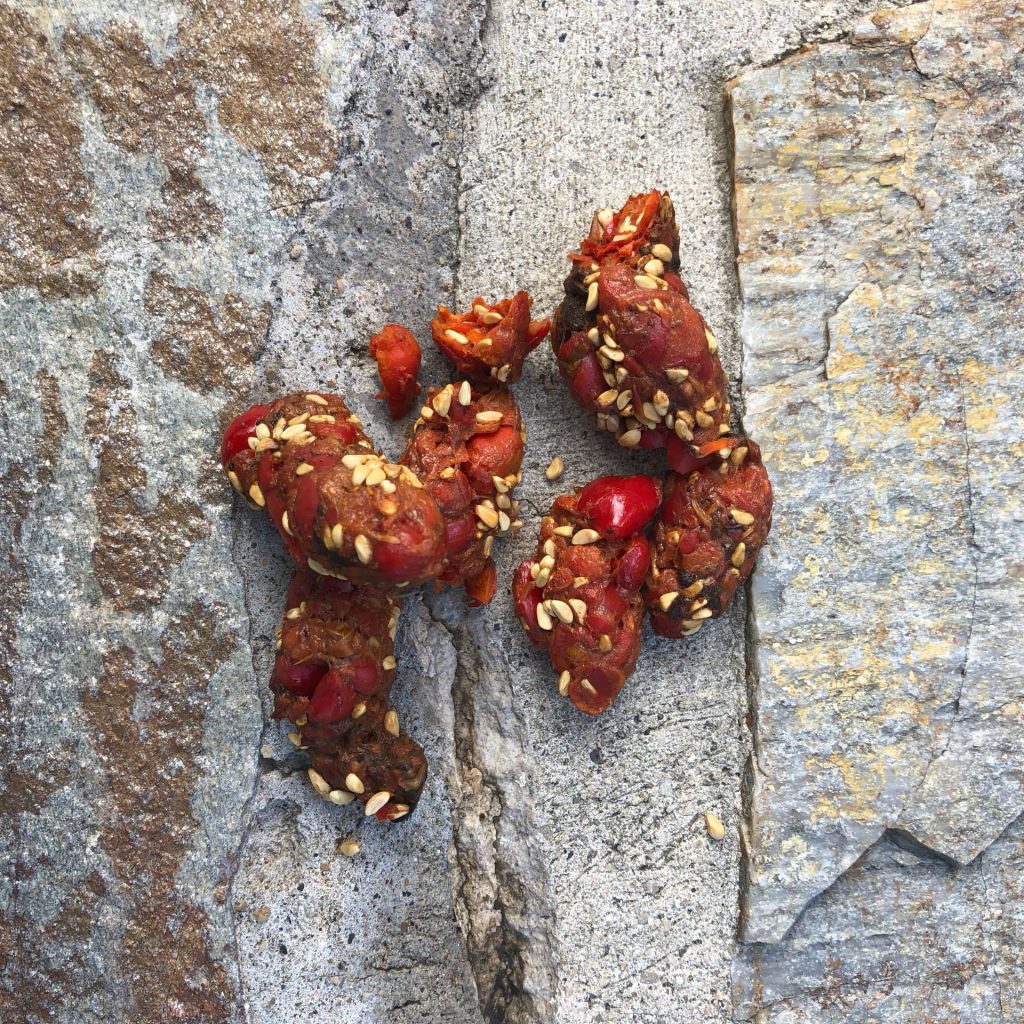 anyhow. the caves. when native americans were the only folks here, this place had a natural entrance that was pretty treacherous and was considered sacred. but, when a white european arrived, he quickly commandeered the place, offered tours, and allowed people to break off bits of cave formations for souvenirs ("if you can break it, you can take it").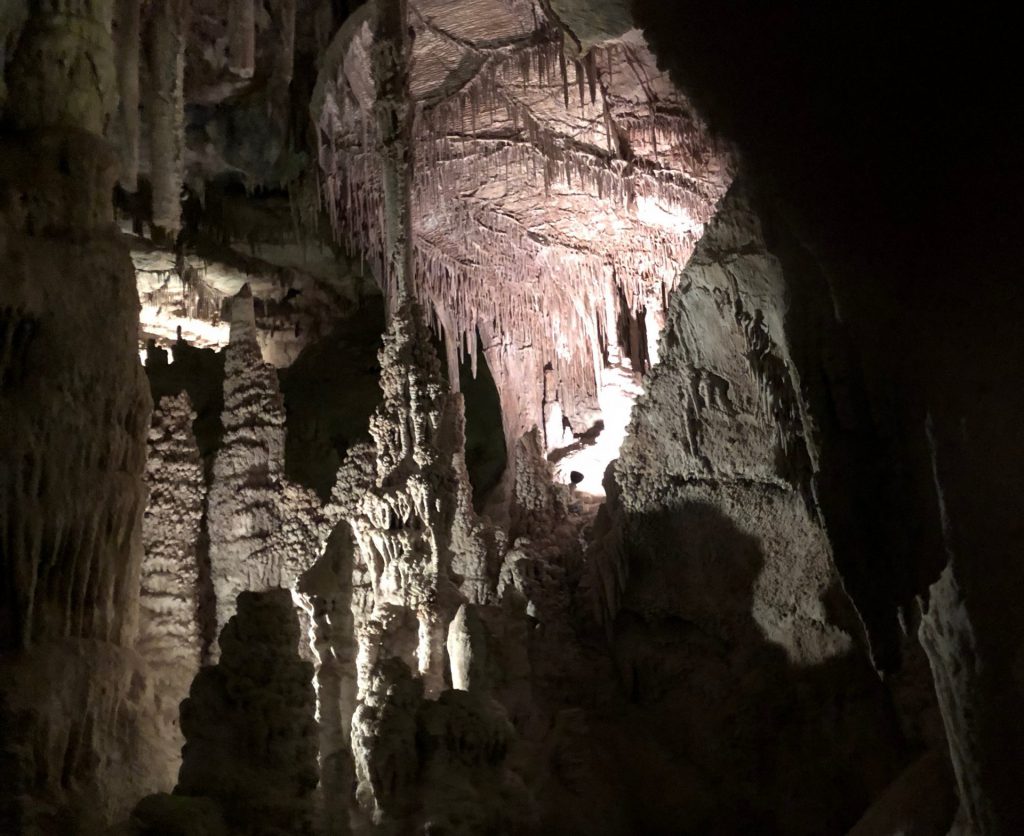 so, the out of reach stuff was really pretty and left intact. and the tour was pretty informative.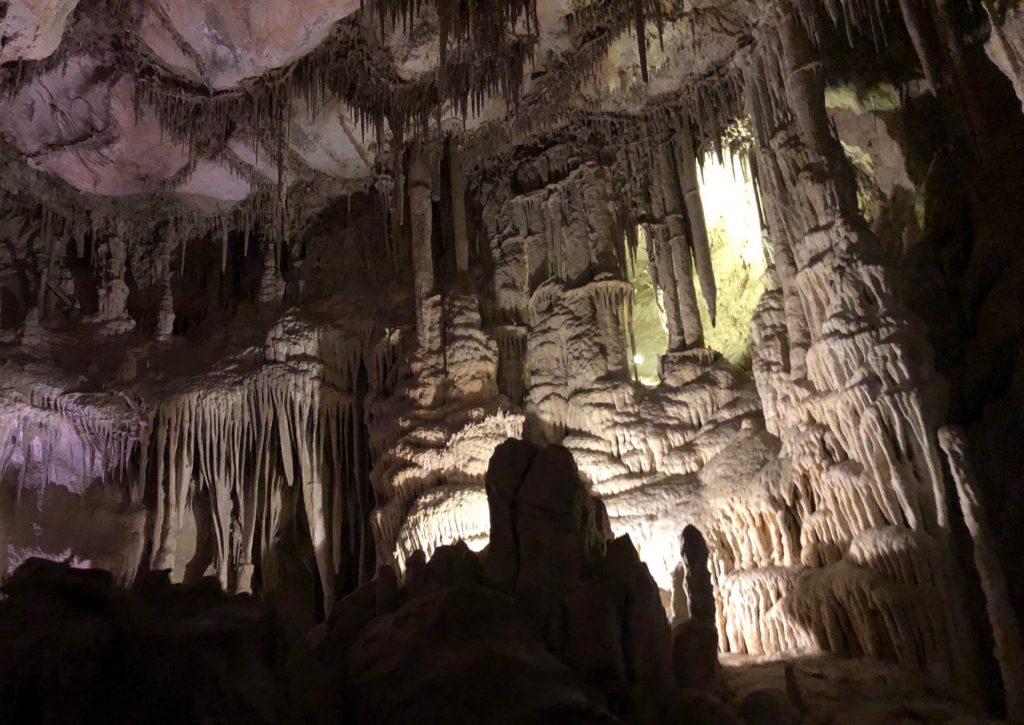 stalactite mania.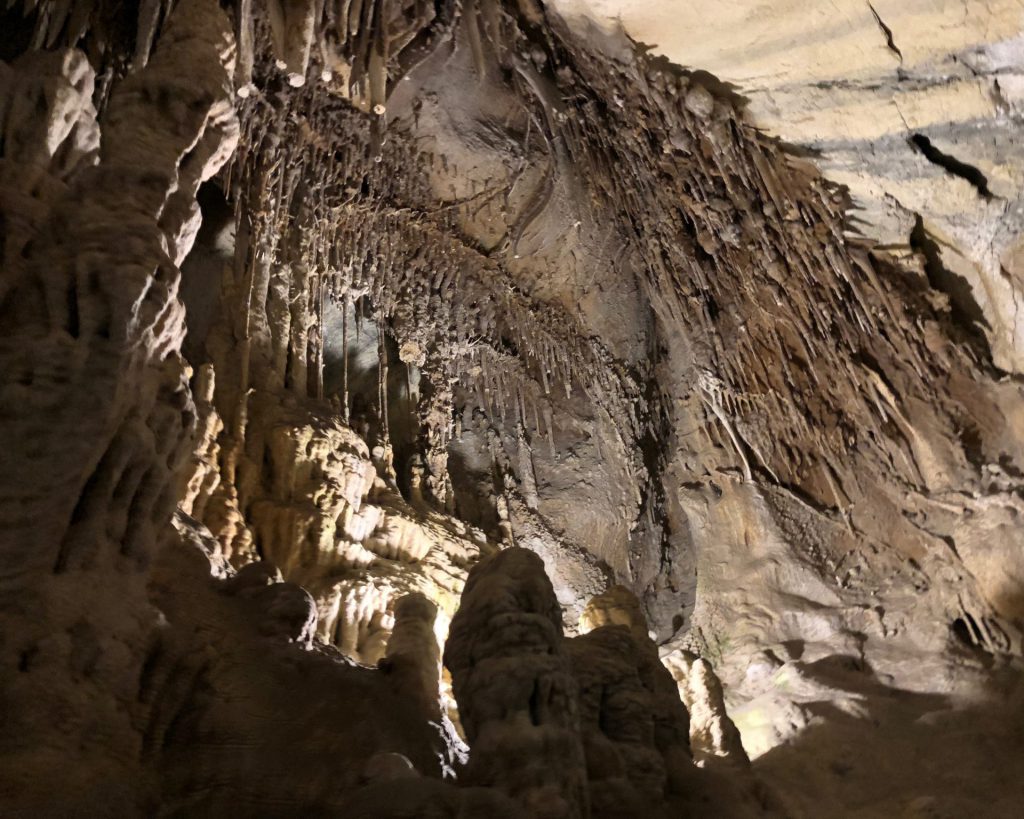 our favorite cave formation, for obvious reasons, is cave bacon. shining a flashlight through it really gives it a more bacon-y appearance.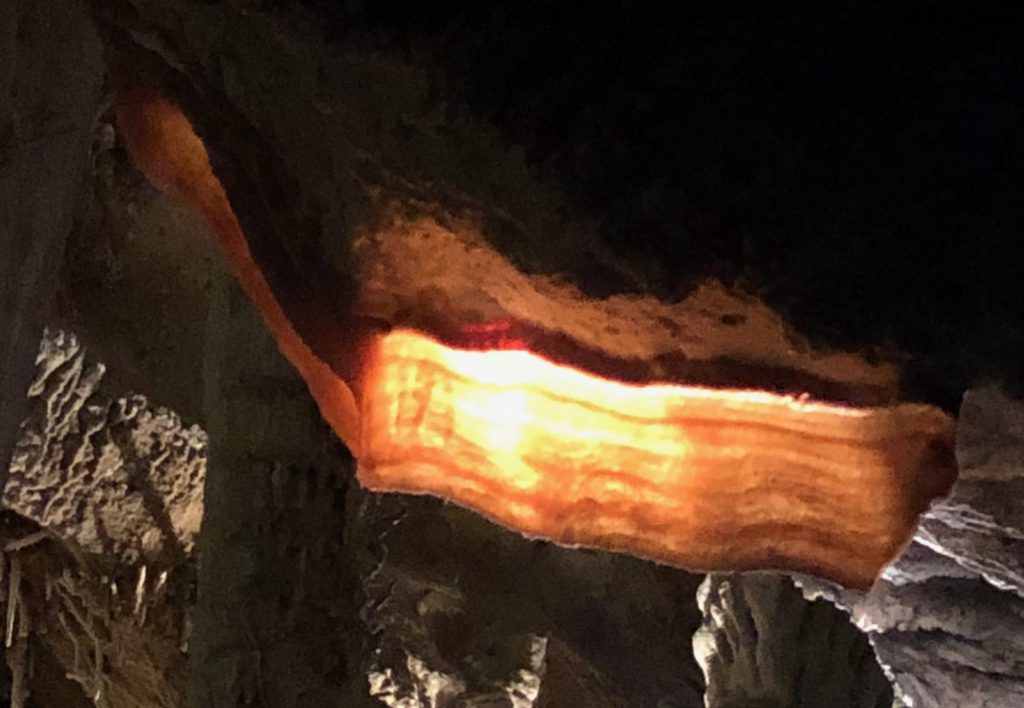 here's a good close up look at some of the broken off bits. there were lots of bigger examples, and the ranger was quite generous in explaining that the broken parts have helped them to date and study the growth of the cave formations.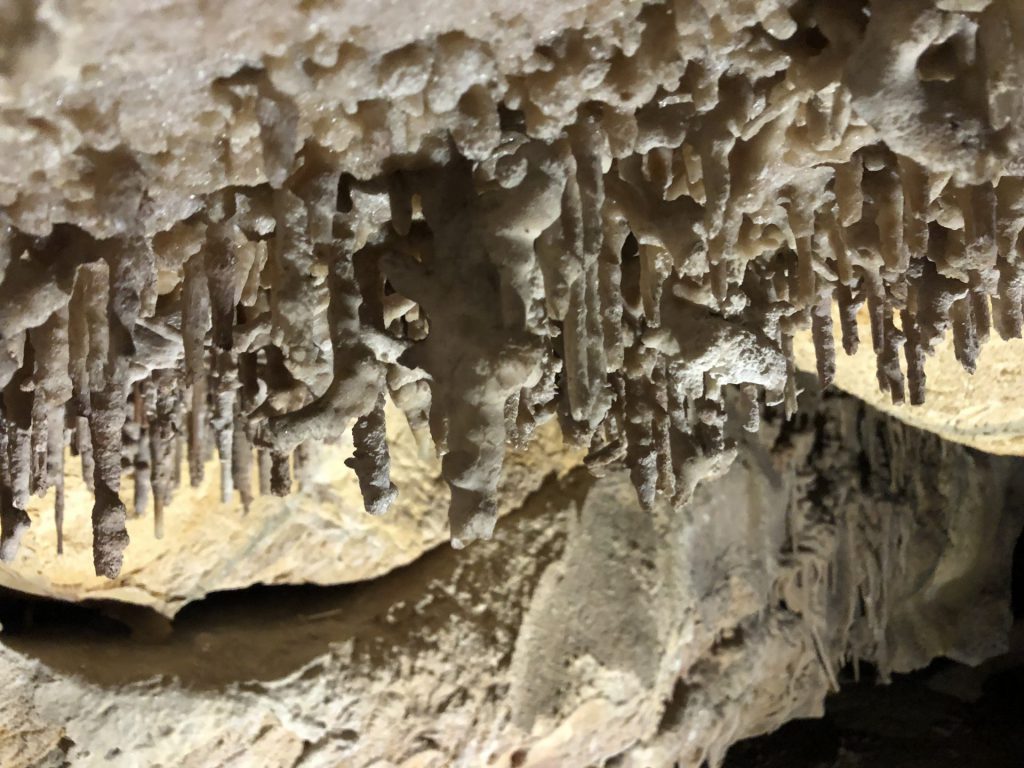 the tour moved pretty quickly, and i struggled with the lighting to get a good pic with the kiddos. and anna freaked out about a flash pic because the ranger had mentioned being careful with flash photography to not blind anyone. she was convinced she would go blind if i took a flash pic. so. here's the best i could get, avoiding a full meltdown.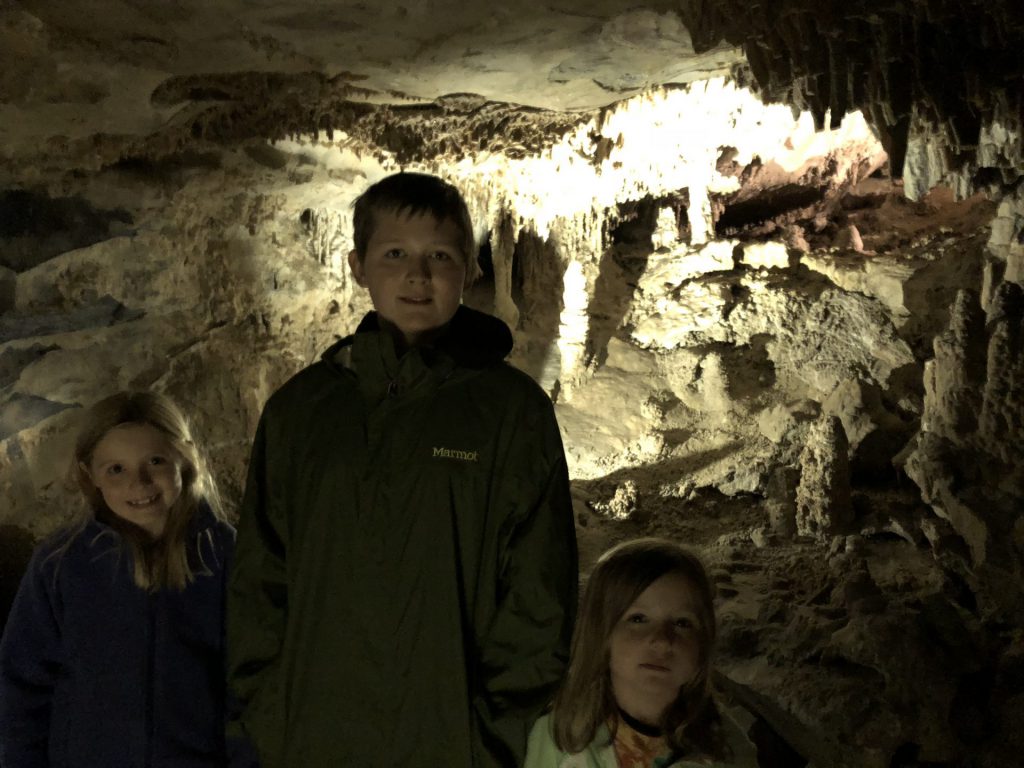 back at the visitor center, we inquired once again about the closed off road, only to find that it was still closed and not likely to open that day. when we expressed our sadness over not seeing a wind twisted, semi barren bristlecone pine, she directed us to a less exciting, more perfect version of the tree, planted in the parking lot.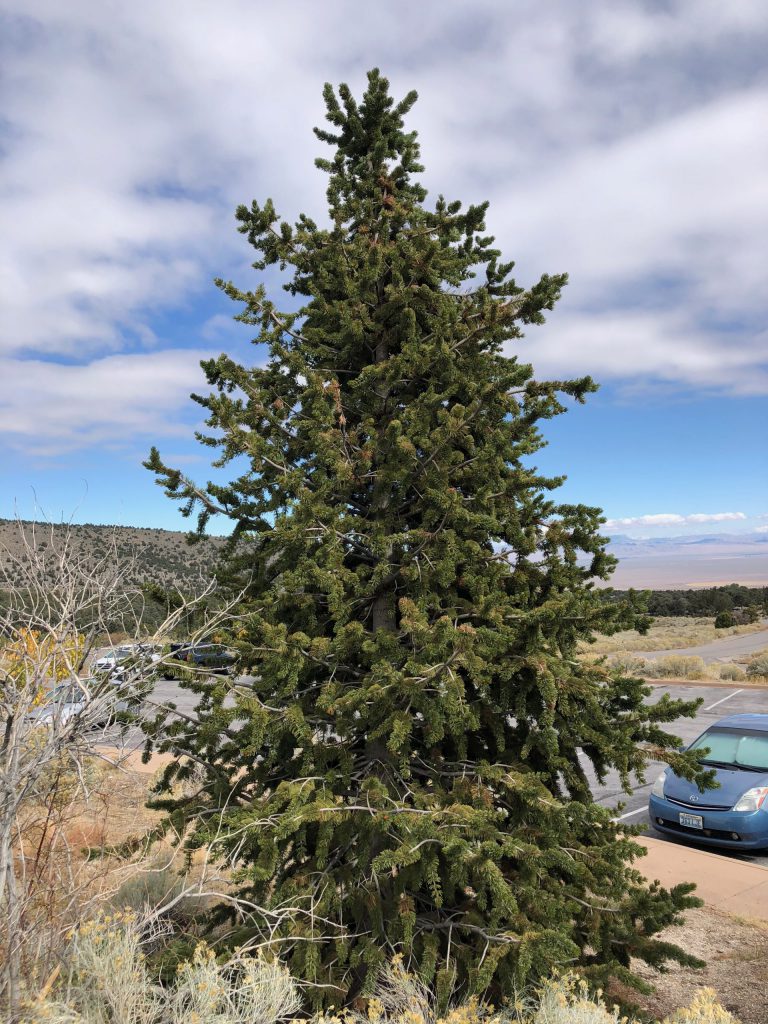 at least we got to see a bristlecone? (with fingers still crossed for the road to open before we left).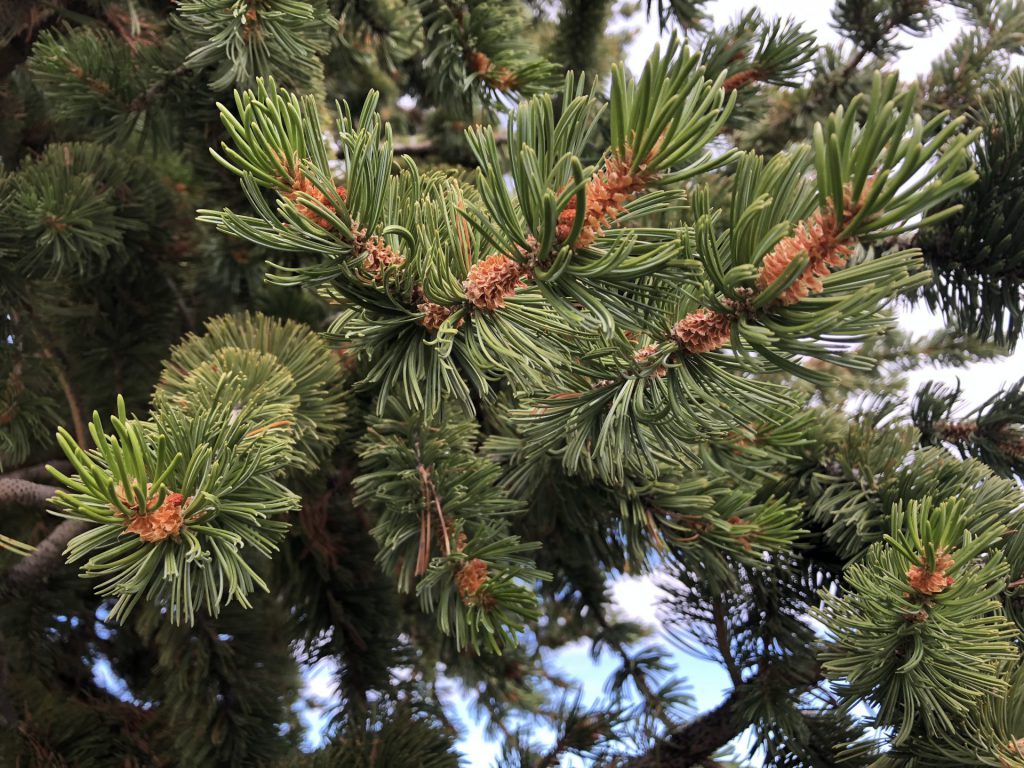 after a run back to our motel for lunch, we changed clothes and filled our hydration packs and headed back to the park for a hike. the ranger told me about a really pretty option in another part of the park, so i made it our backup plan. first, though, we drove the scenic road, just in case it miraculously opened while we ate. it didn't.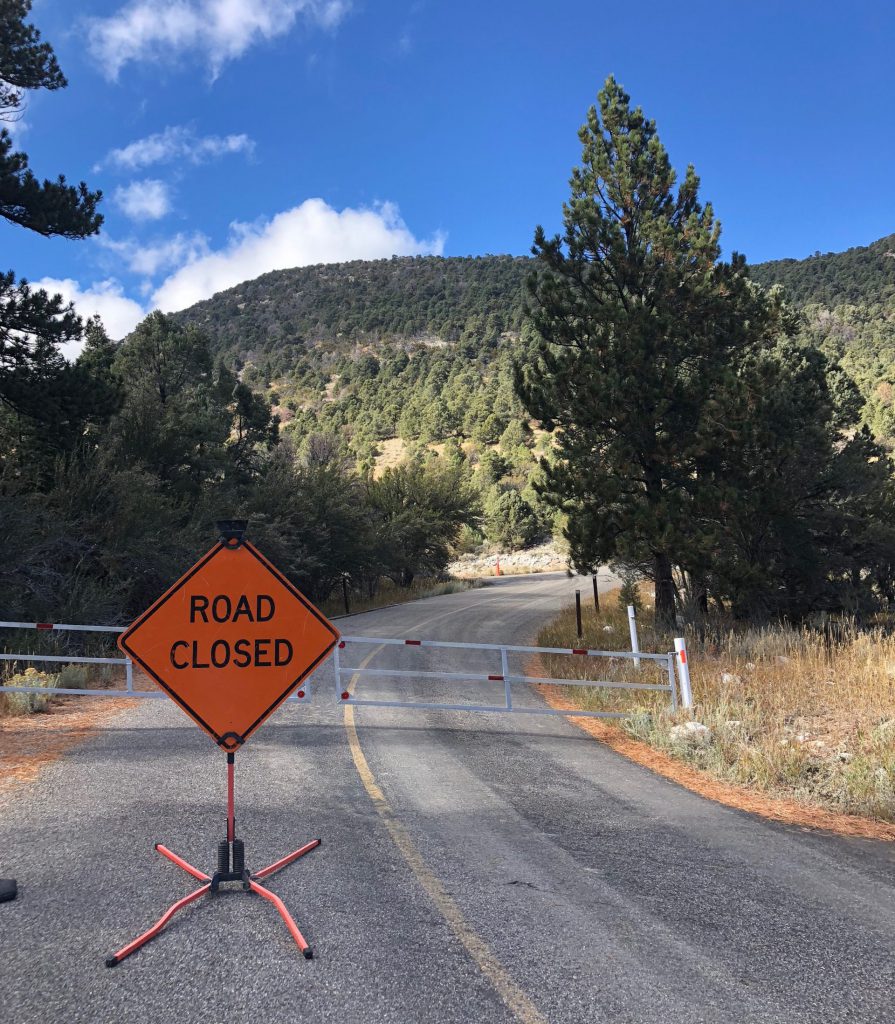 the dirt road to the trailhead was filled with views of golden and orange colored aspens. so, that wasn't so bad.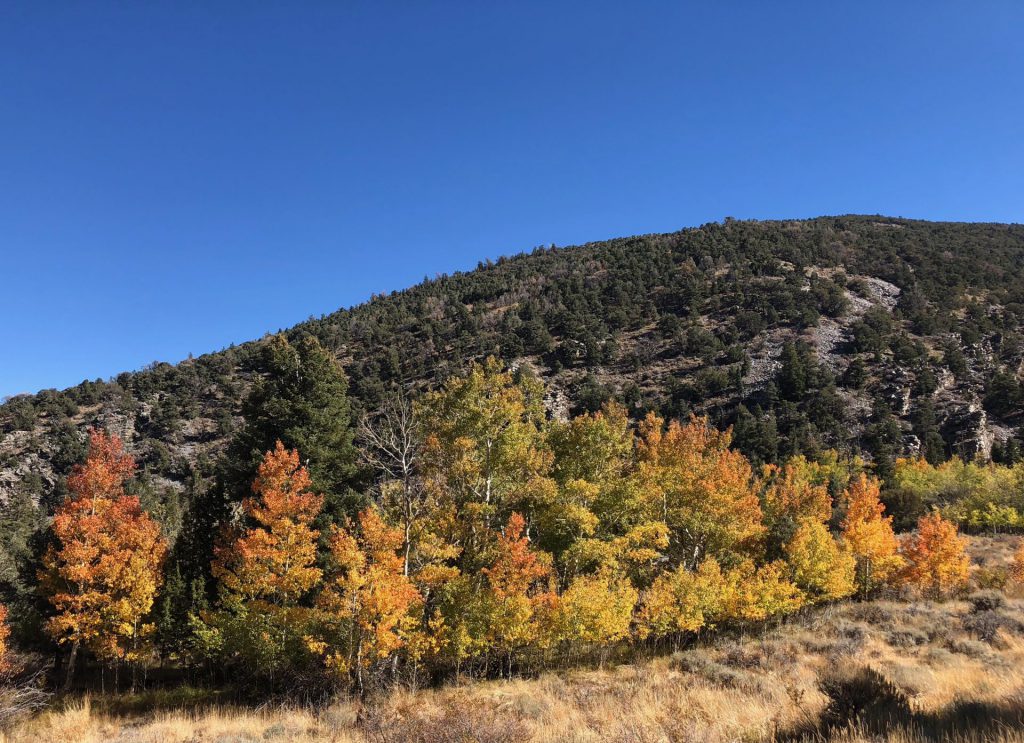 the hike i had settled on was 3.1 miles and like 800′ elevation change. somehow, we managed to start the wrong direction, which didn't seem to matter at the time.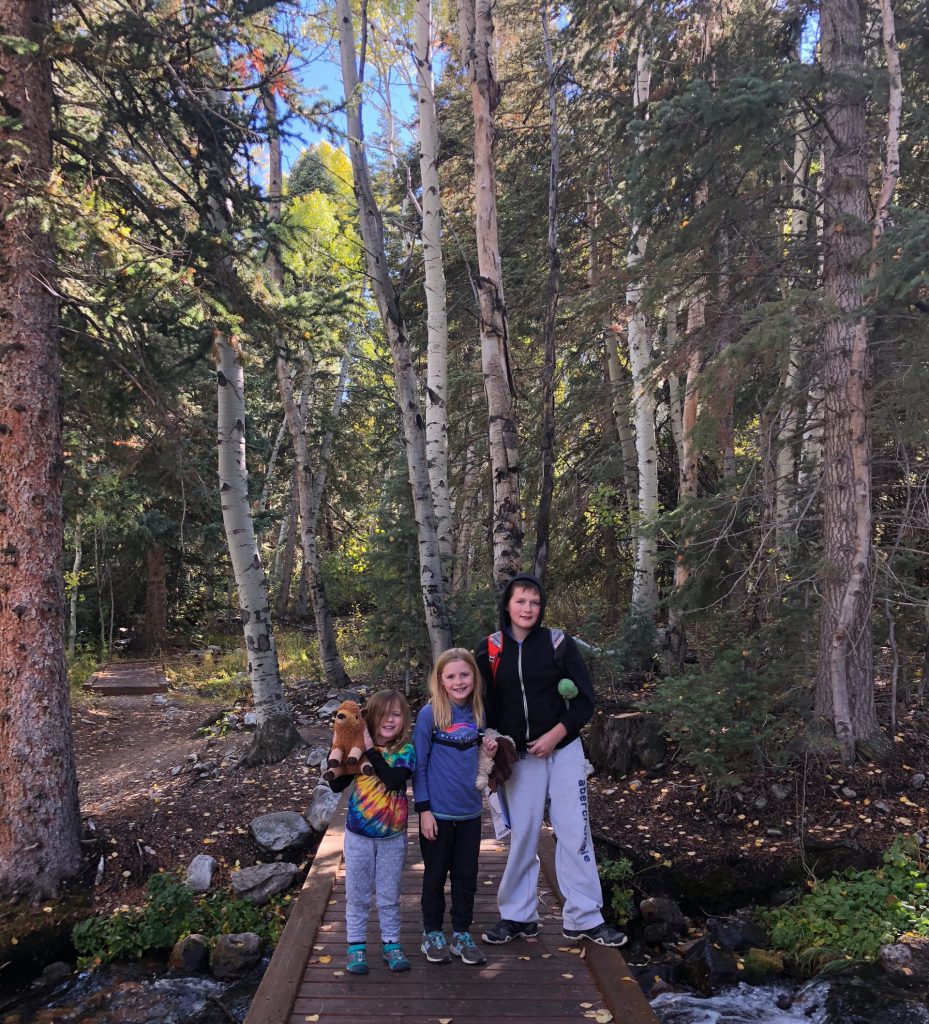 the backside of the hike (which we were now doing first), was pretty boring and steep. lots of grumbling.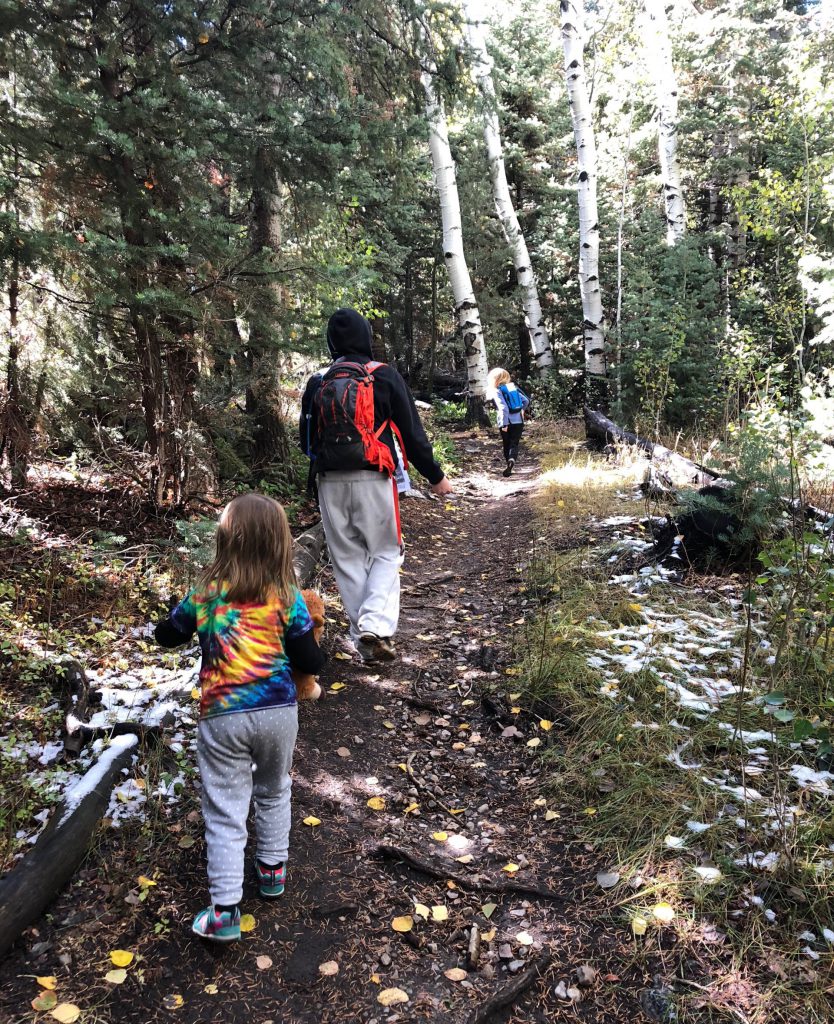 we stopped often, to check out the surroundings.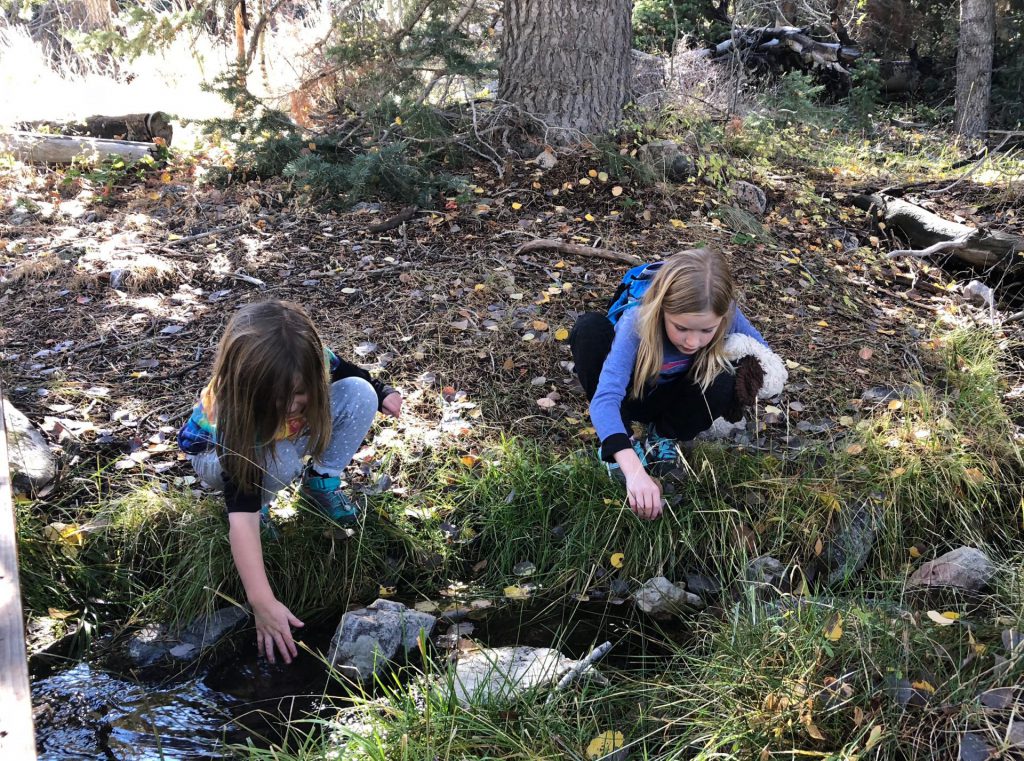 hazel was miserable. she was super grumbling and shuffled along slowly. or just stopped and sat and didn't move at all.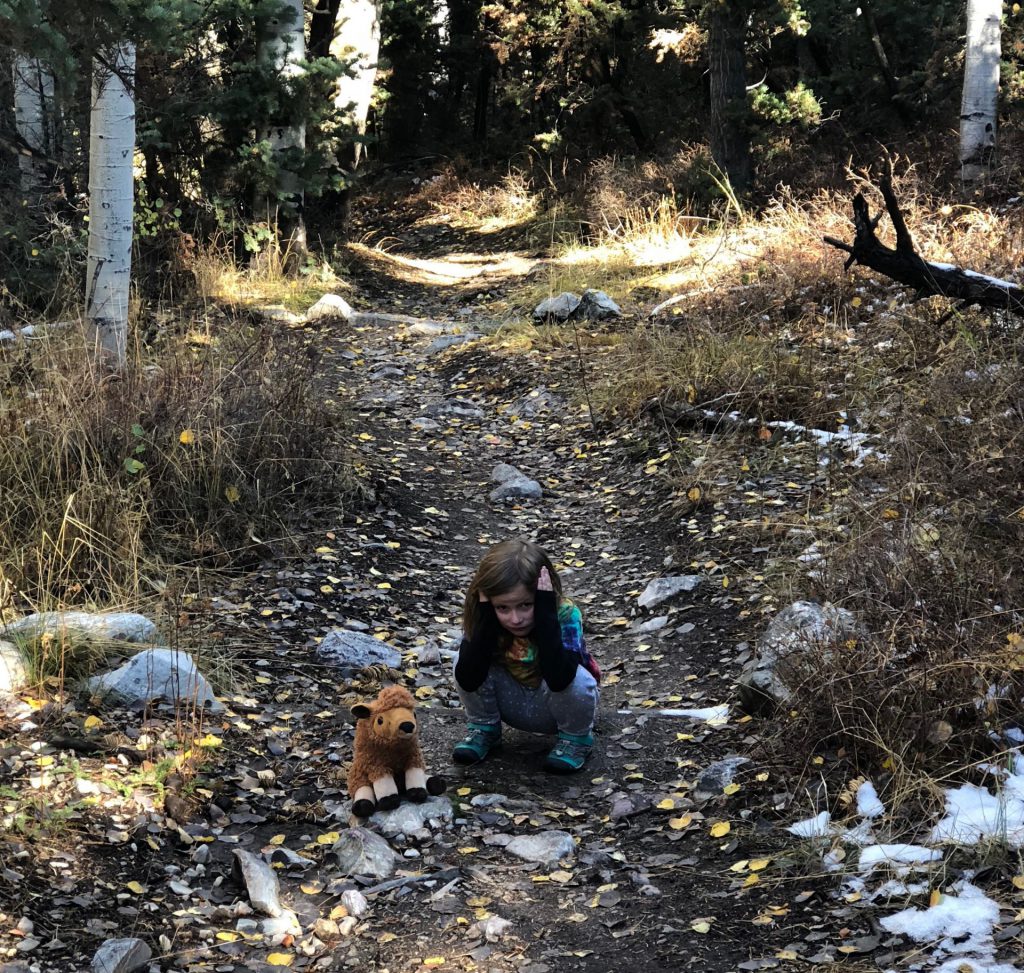 we were pretty excited to see some cacti along the way. they seemed out of place.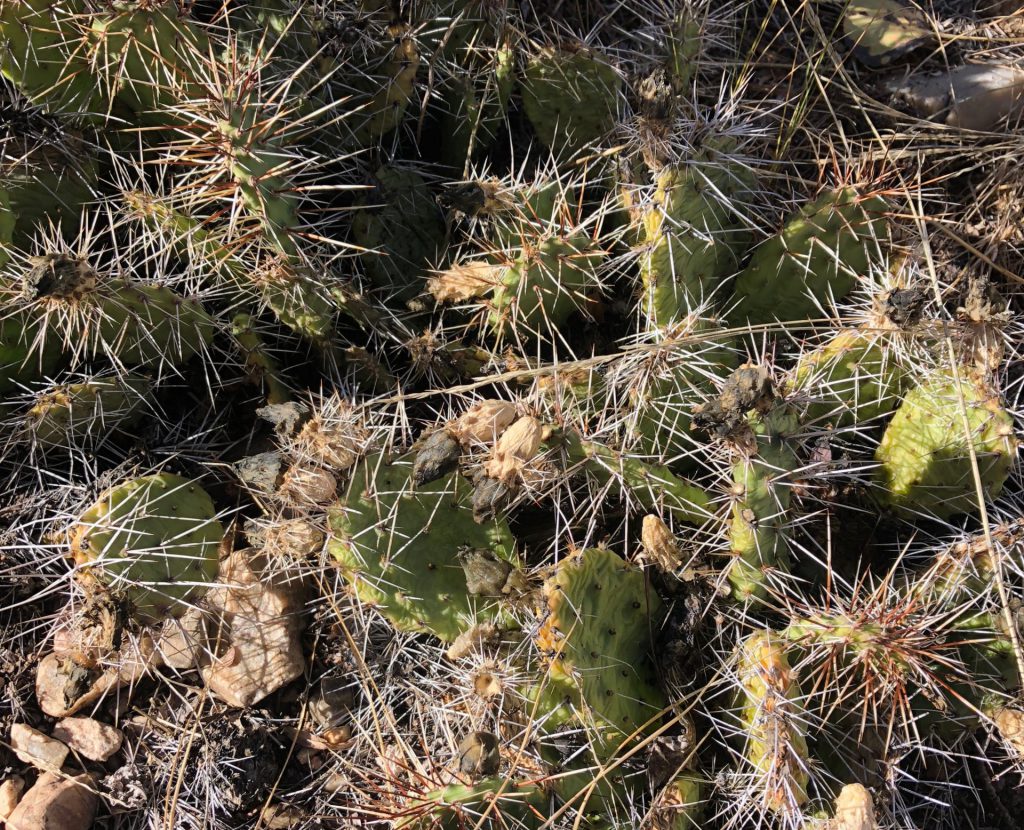 but, the highlight for the kids was the snow. they stopped often to scoop up a snowball's worth and pelt a fellow sibling or mom or nearby tree. whatever it takes…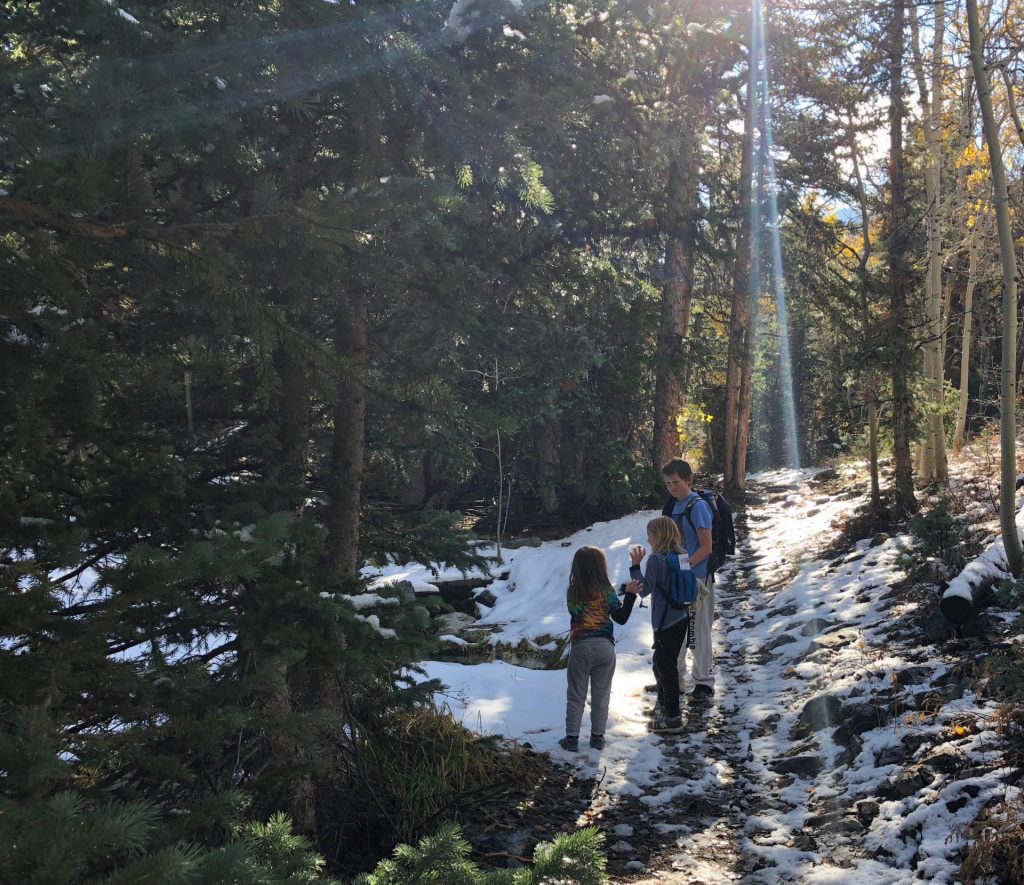 the mountain streams, cutting through the snow banks weren't all that bad either.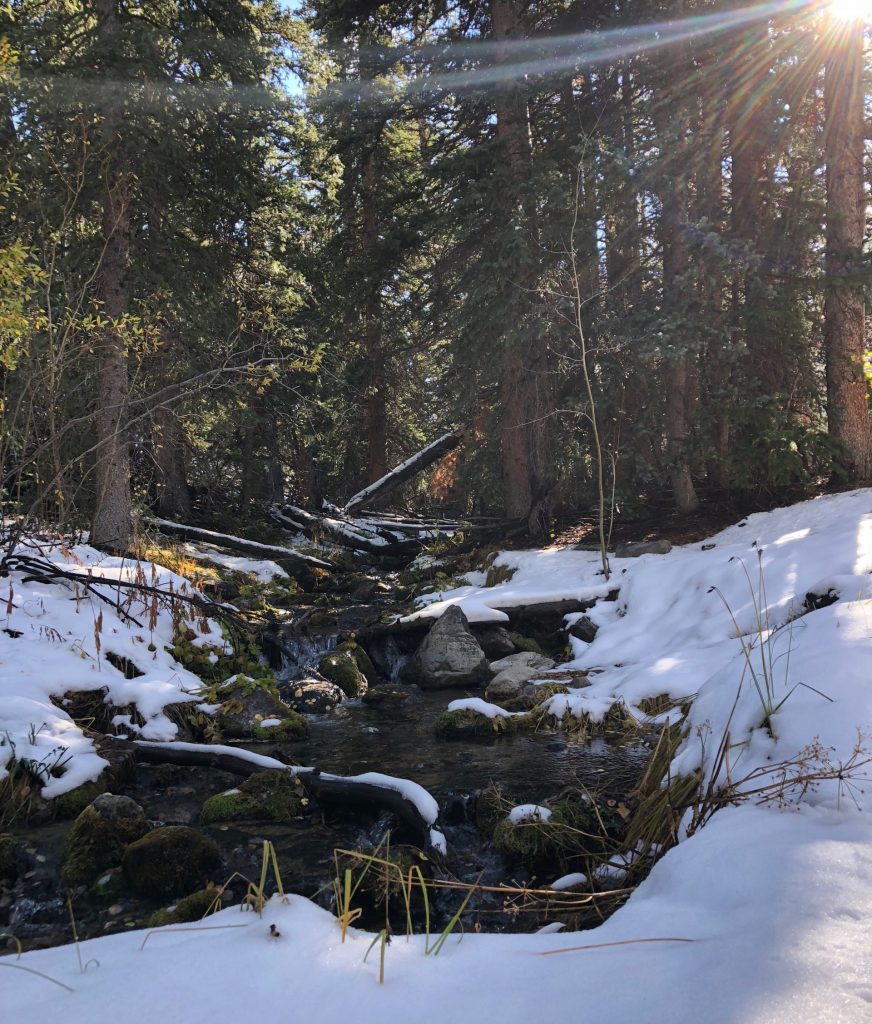 eventually, we popped out in a sunny meadow.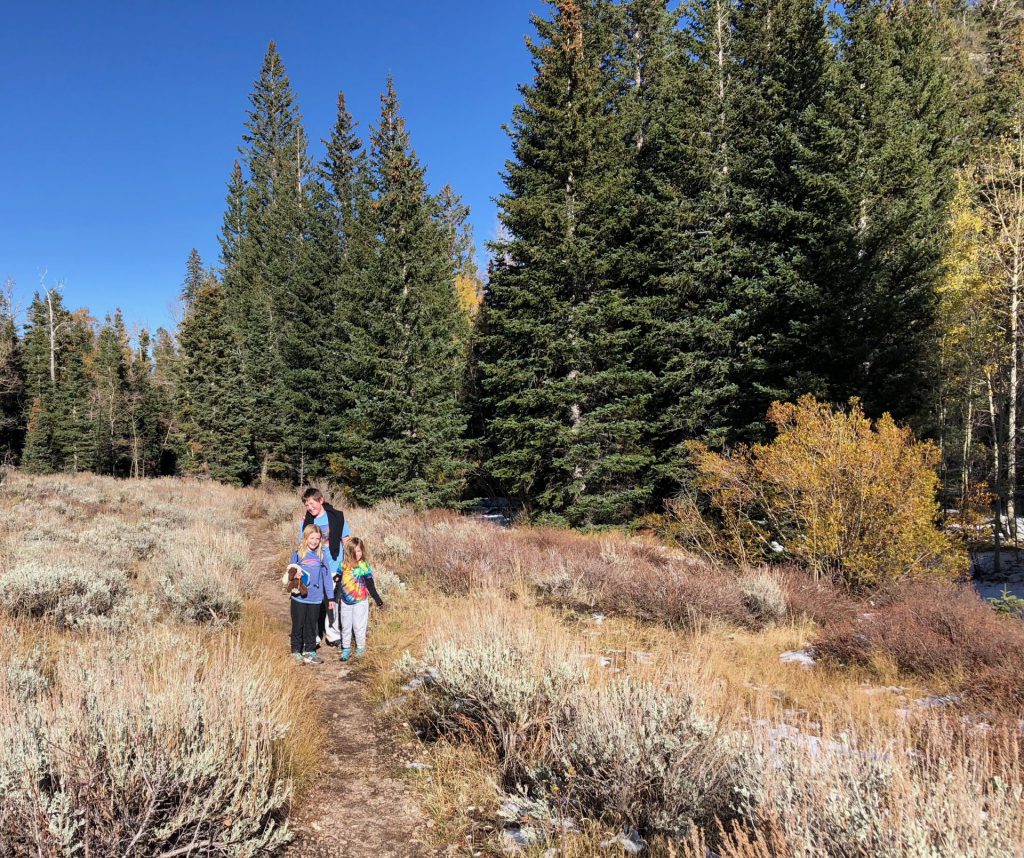 and we saw wild turkeys.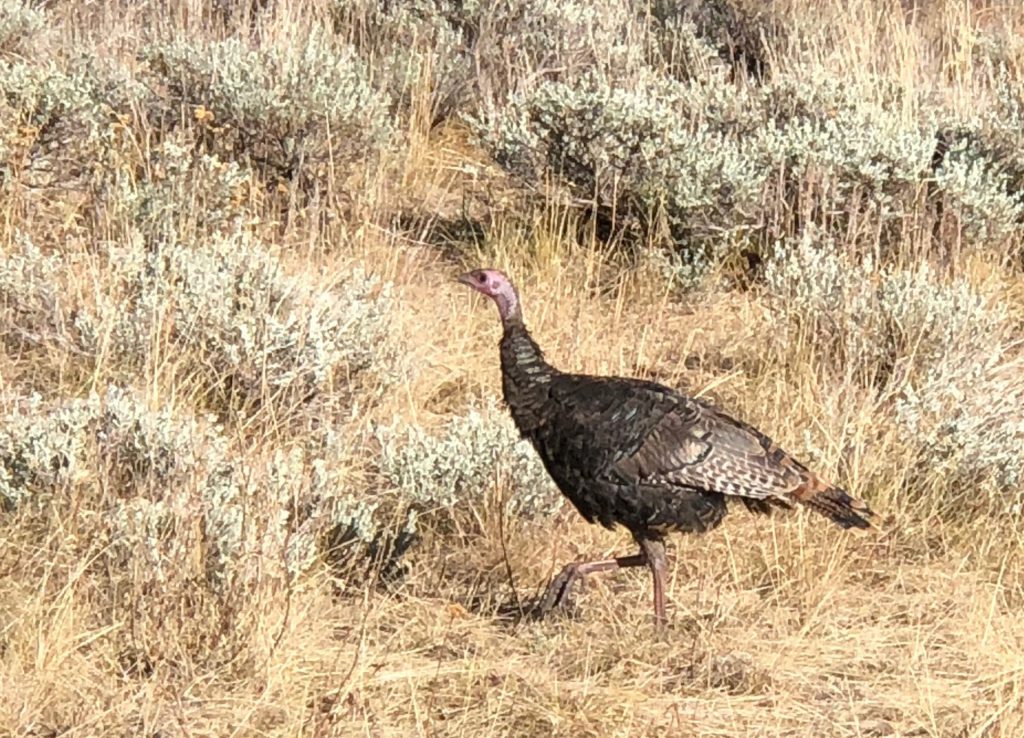 but here's where the hike takes a discouraging turn. the alltrails app that i was using to track our progress showed that we missed the turn from the backside of the creek trail to get ourselves over to the prettier, main part of the trail. we walked back and looked for it, assuming we missed it in our snowball fight excitement. but, we never found it. grumpily, we stomped out, the same way we came, down steep, muddy trails, with no cool views. it was only fitting, considering the other disappointing aspects of this trip (closed road, terrible motel, sold out cool cave tour, and not previously mentioned: high levels of difficult children).
on our drive back out, we happened upon a mini herd of mule deer, so i stopped for some pics. normally mule deer aren't that exciting, but at this point, i was trying to make the best of it.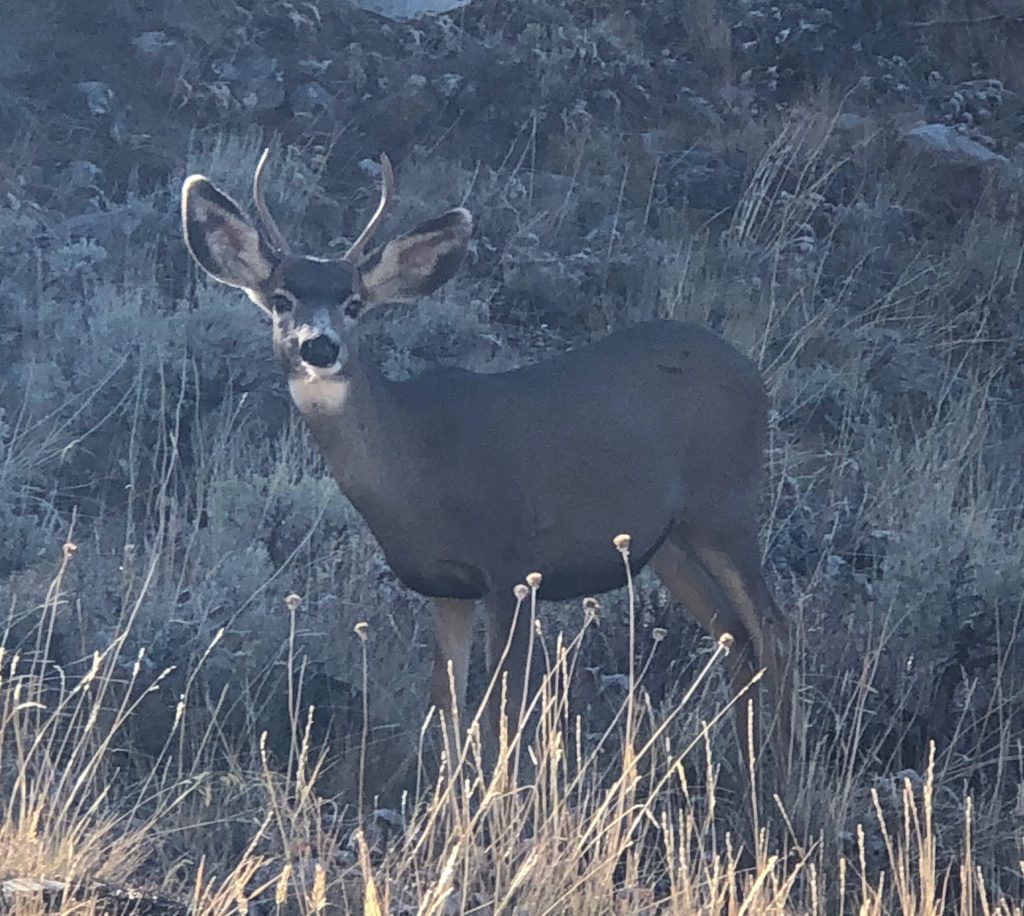 the kids finished up their ranger books on the way out, so we stopped in at the visitor center, seven minutes before it closed. the ranger never even opened their books to look at their work and quickly swore them in. i could tell they were just trying to rush us out of there, but i wanted to ask about the trail and how we missed the turn. he informed me that we didn't walk far enough, and that the turn was just on the other side of the meadow. so, we were sooooo close. and so disappointed. he also told us that the road to the top wasn't likely to be open in the morning. i asked. just in case. 🙂
back in our room, i decided that i wasn't up for another microwaved meal. so, we headed into the only restaurant joint in town. baker is like population 63 and has like 5 bars, a few churches and a couple of inn/motel/hotel/campground type spots. but there was this one random, decent looking restaurant, kerouac's, with rave reviews, so we wandered over.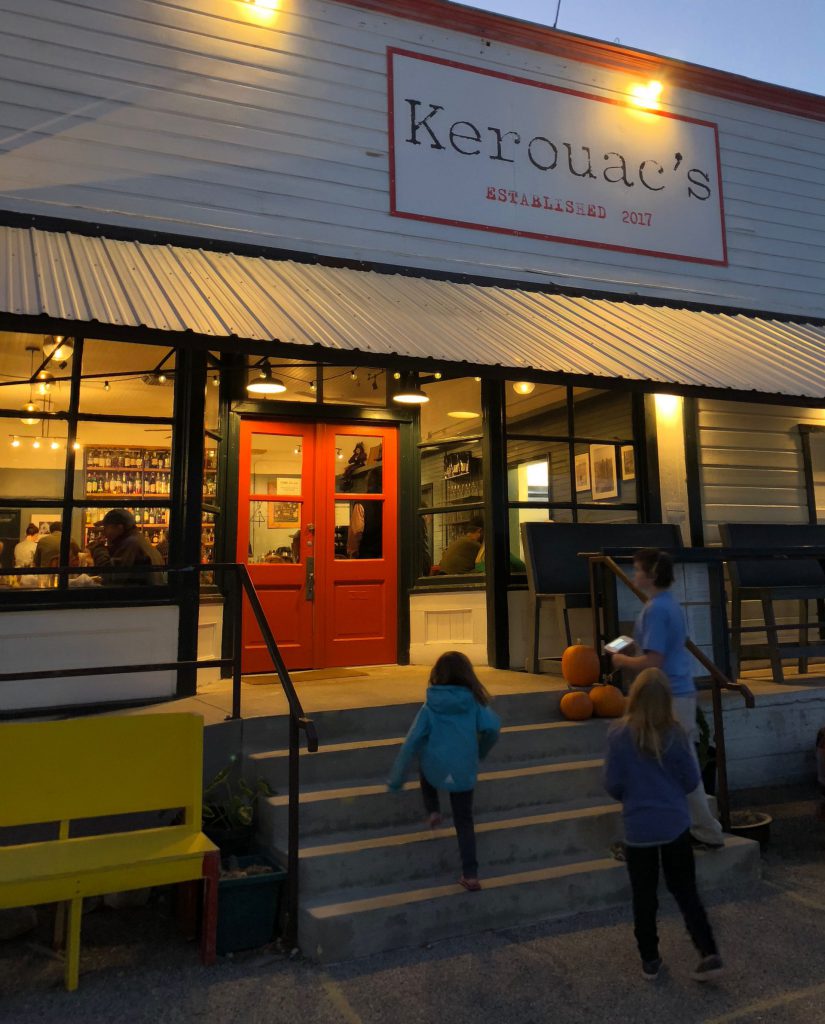 it was fantastic. there was no kids menu, but they graciously turned the margherita pizza into a kid friendly cheese pizza. this, with a side of fries was enough to feed the minions.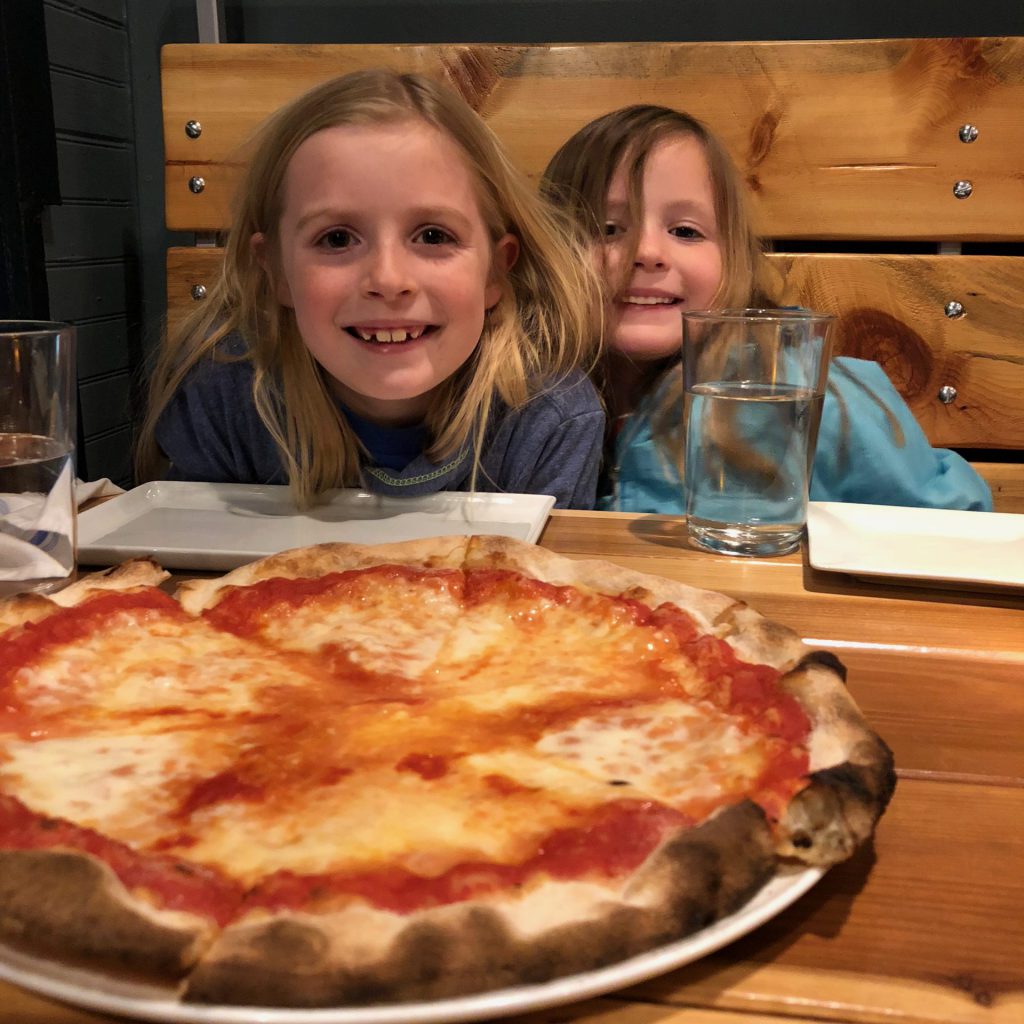 after the long and discouraging couple of days, i decided to come off keto for just the second time in 6 months and enjoy a tasty beer and actually eat the bun with my burger and even some fries. it was worth it. (i might have also had several hershey's kisses later that night in the motel).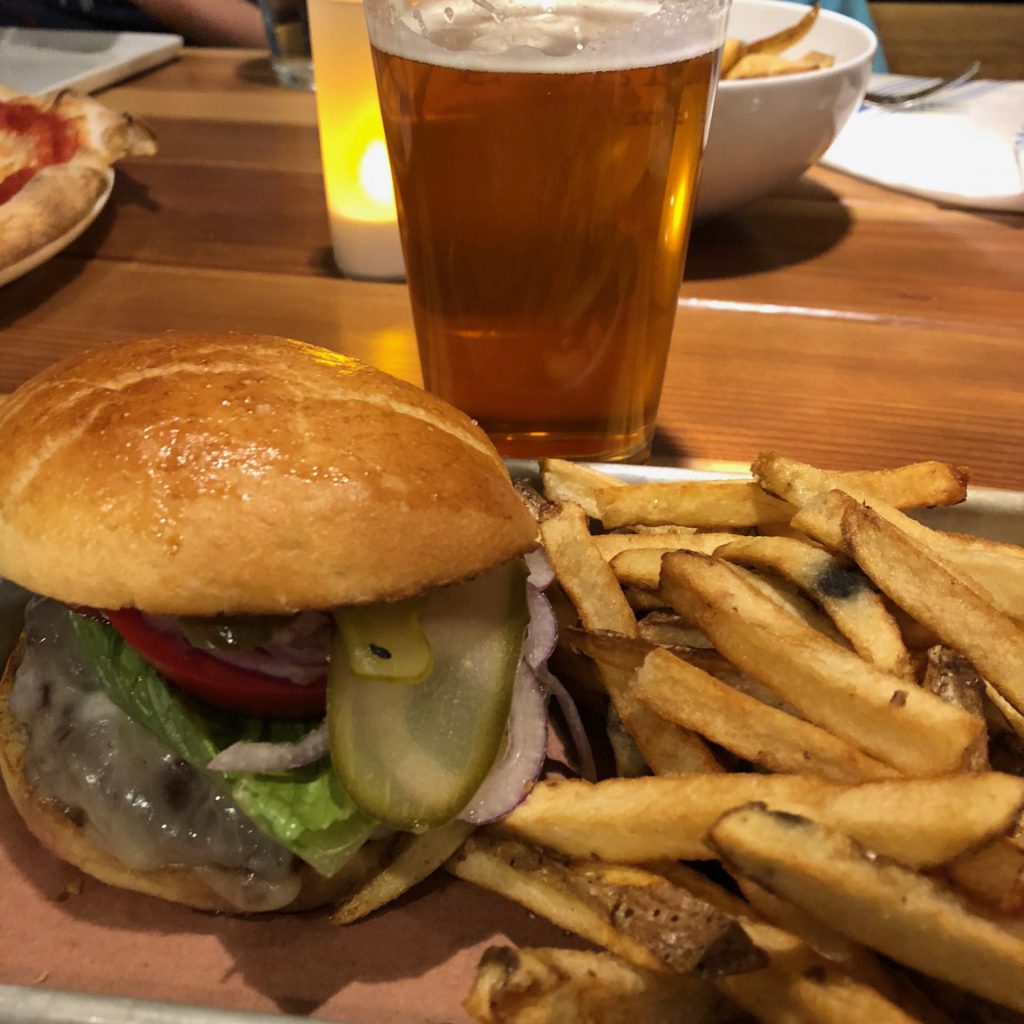 in the morning, we packed up, loaded the car and hit the road. but first, just in case, we drove into the park, to see if maybe, just maybe, the road was open. sensing my frustrations and disappointment, the kids agreed they would be up for the bristlecone hike, or maybe they were just betting on the road still being closed. we will never know, because as suspected, the road was closed. so, i stopped for one more pic with park sign, since the day was decidedly more beautiful than when we arrived, but this time our hopes were now dashed.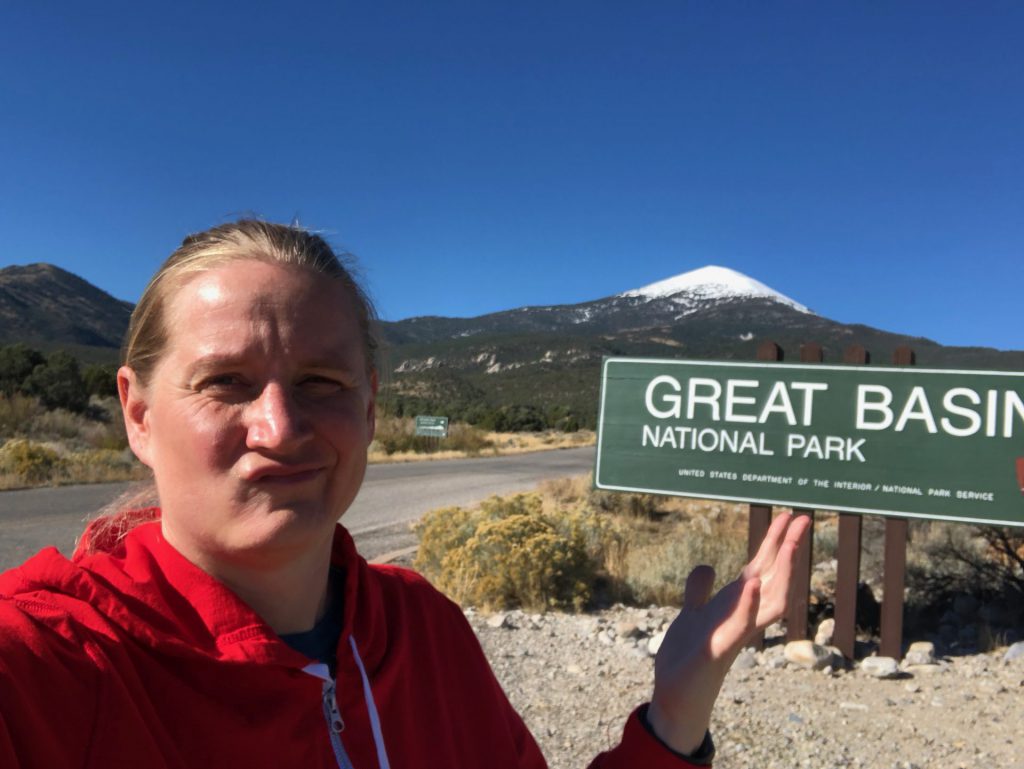 we drove 3-ish hours to meet up with derek for one more night on the road, in west wendover, nevada, on the utah border. and in the morning, we were off to salt lake city, where we are finally settling in for a bit (two weeks) and catching up on life. (and blogs!).