my baby brother and his girlfriend surprised the whole family when they announced they were having a baby a few months back. she had expressed interest in my most recent quilt, so i knew this was the perfect opportunity to make her (or the baby, whatever) a quilt. when they found out it was a boy, she told me that they were planning a black and white nursery, with simple geometric patterns and woodland creatures, specifically foxes. it was a little out of my comfort zone (which is all the colors all the time), but i ran with it, plotting, planning, pinning.
then, magically, when we were in sequim, washington, i went to a fabric shop and found the most perfect fabrics of all time. i definitely bought waaaaay too much, but i didn't have a specific plan and knew that i would not be able to come back to that shop anytime soon. 🙂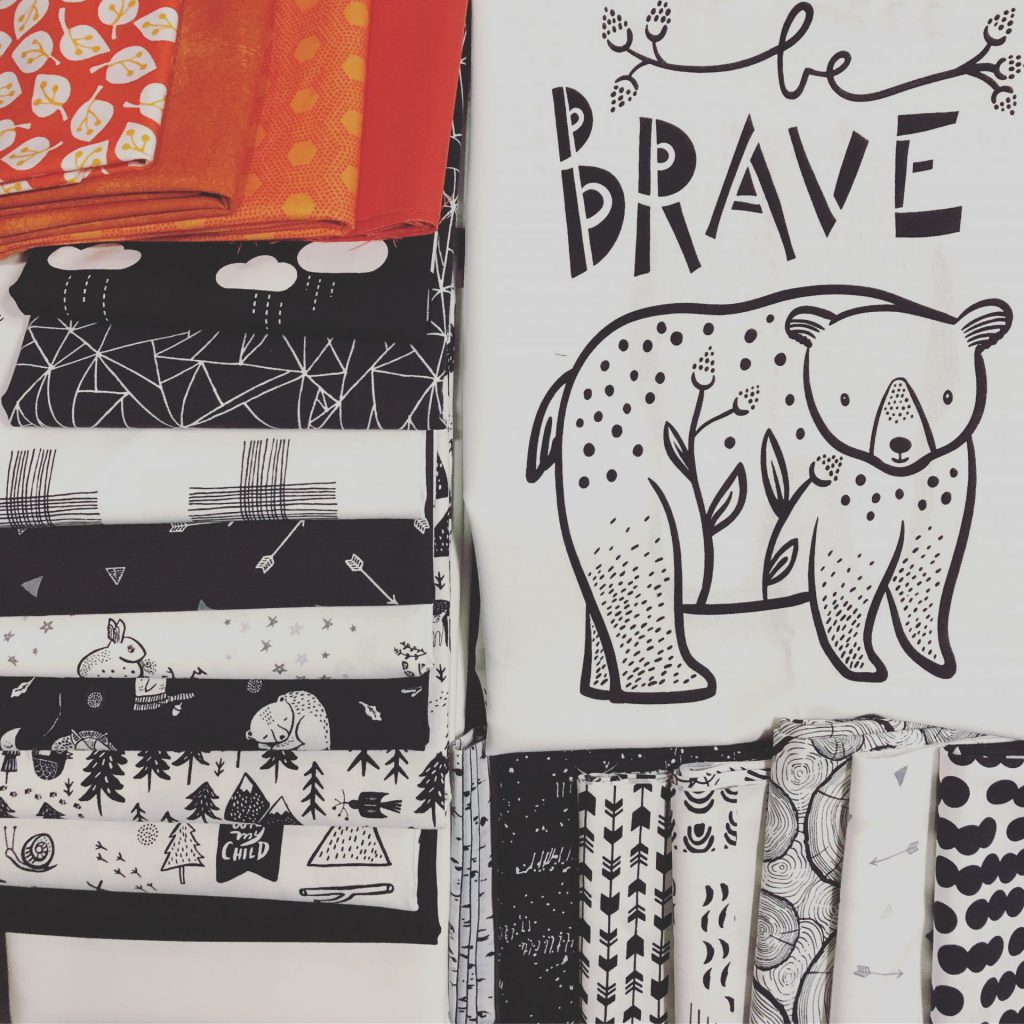 eventually, i decided to make a more simple back, using the big animal panels. and a wonky star front, in more my style. then, when i was in salt lake city (heber city, really), i was able to knock out the quilt in one week of being a totally lazy, ipad allowing parent.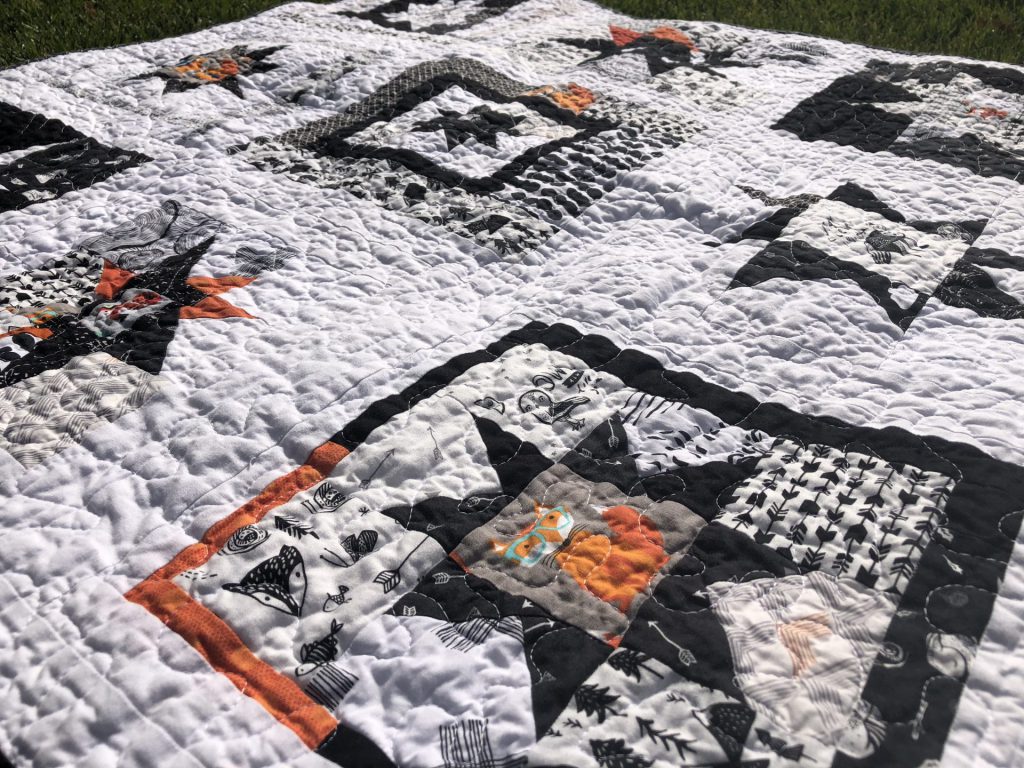 i made the back first, to make sure i had enough giant hunks of fabric. then, i got to work on the wonky, scrappy-ish star blocks for the front. but. i hated that middle block. i felt like it was too halloweeny. but, i was out of time for the day, so fixing it would have to wait for the morning.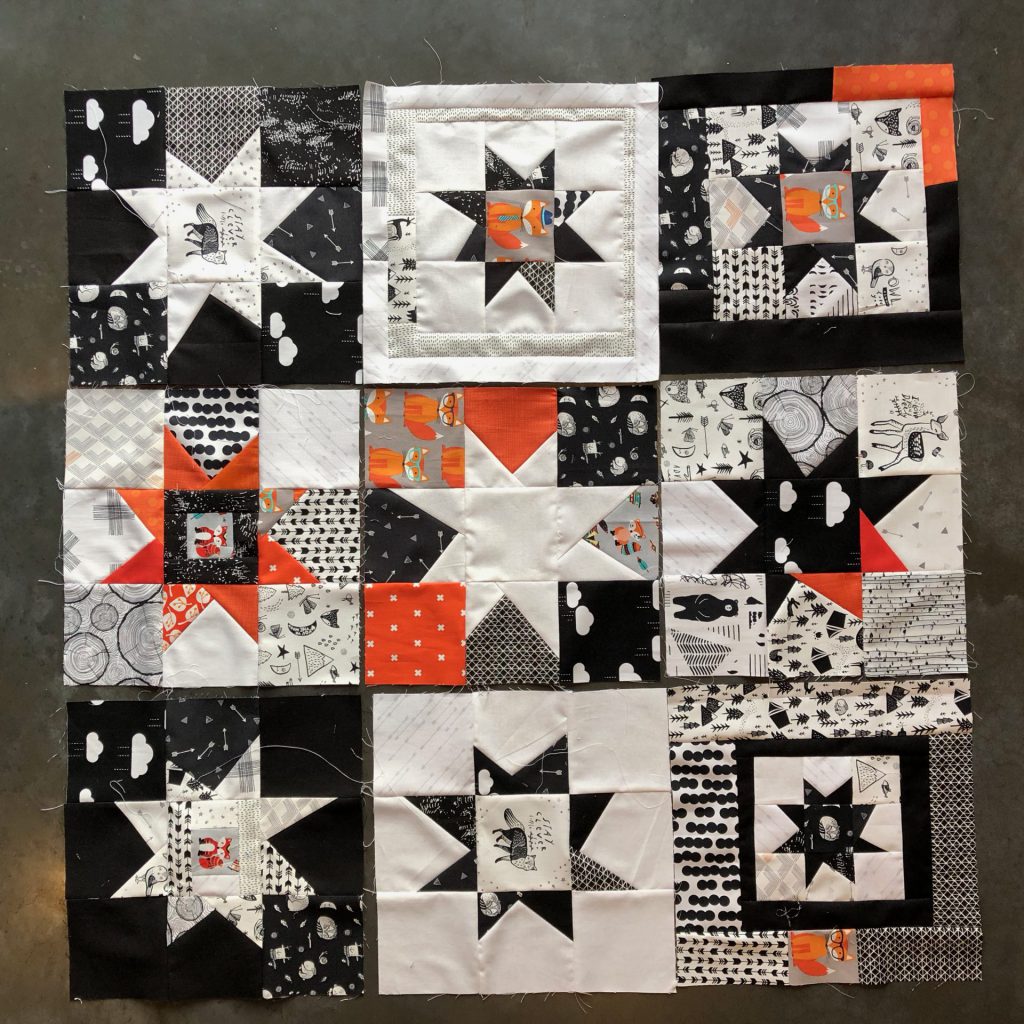 i made a new block to replace the halloween block, and scaled down the orange in a couple other blocks and had a layout i liked. i added some sashing and borders to make it feel like the blocks were floating, quilted it up (free motion meander, of course), and it was good to go.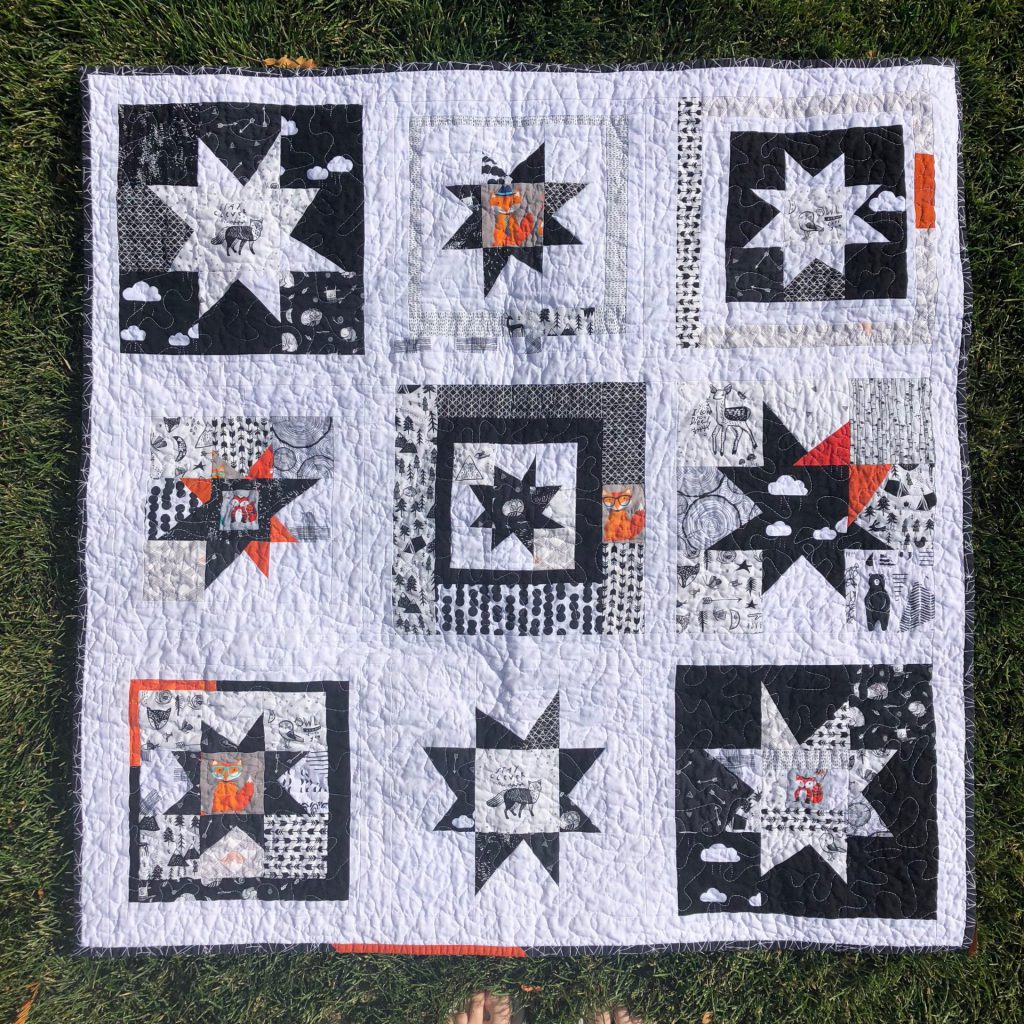 i even managed to center the back perfectly, a skill that i am not super fantastic at, especially when quilting in random rec lodges.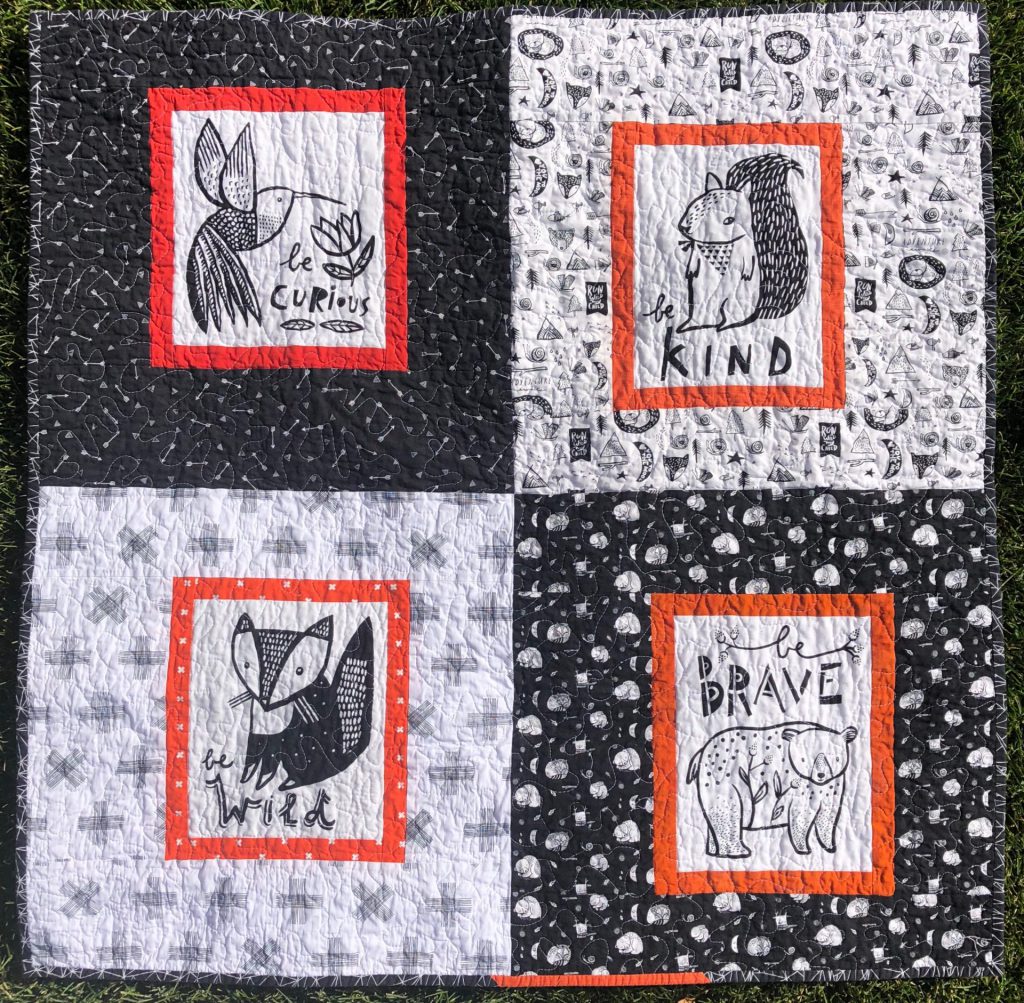 i tried really hard to make the binding all one fabric, but in the end, my scrappy desires won out, and i added a tiny bit of orange.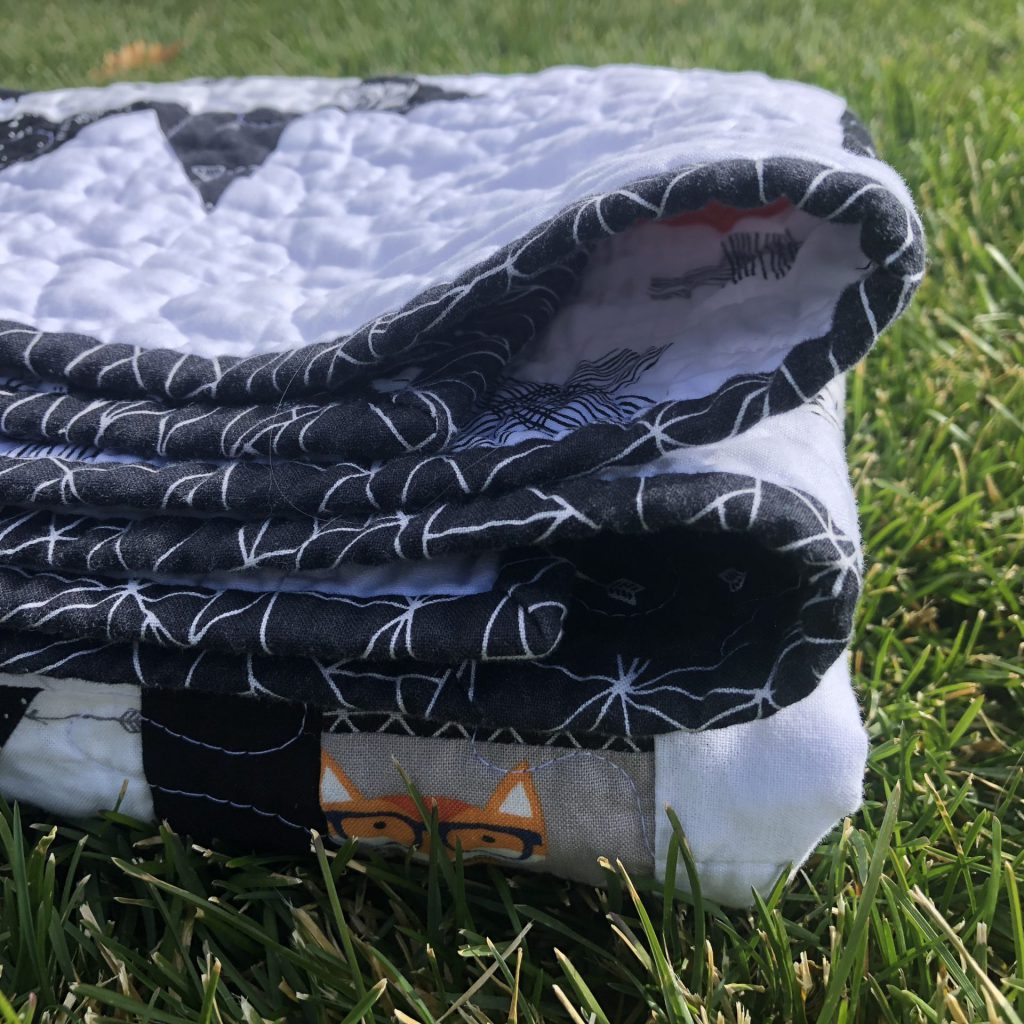 i'm really pleased with how this quilt turned out, given my colorful leanings and it's lack of colorfulness. i suppose these cute foxes helped a bit.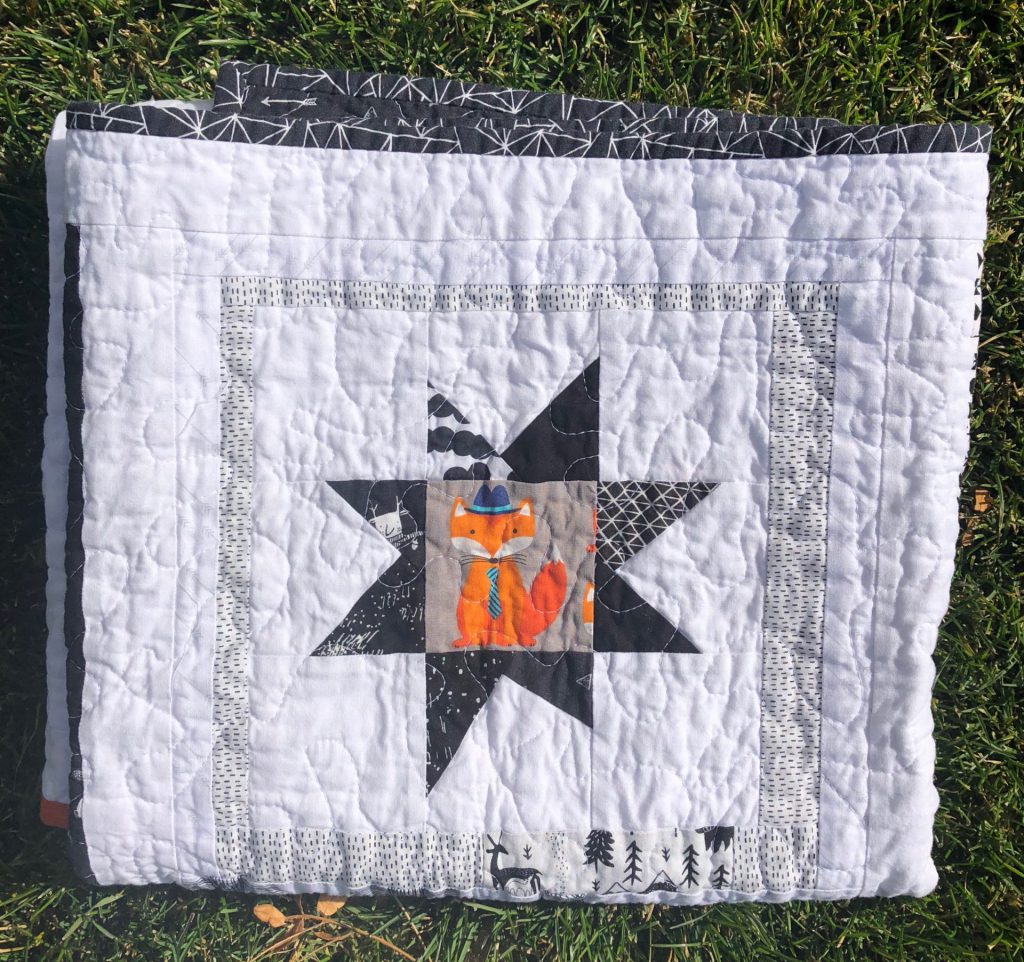 since i definitely overpurchased fabric, i had more than enough to knock out a little bonus gift to go with the quilt. and then i almost kept it for myself.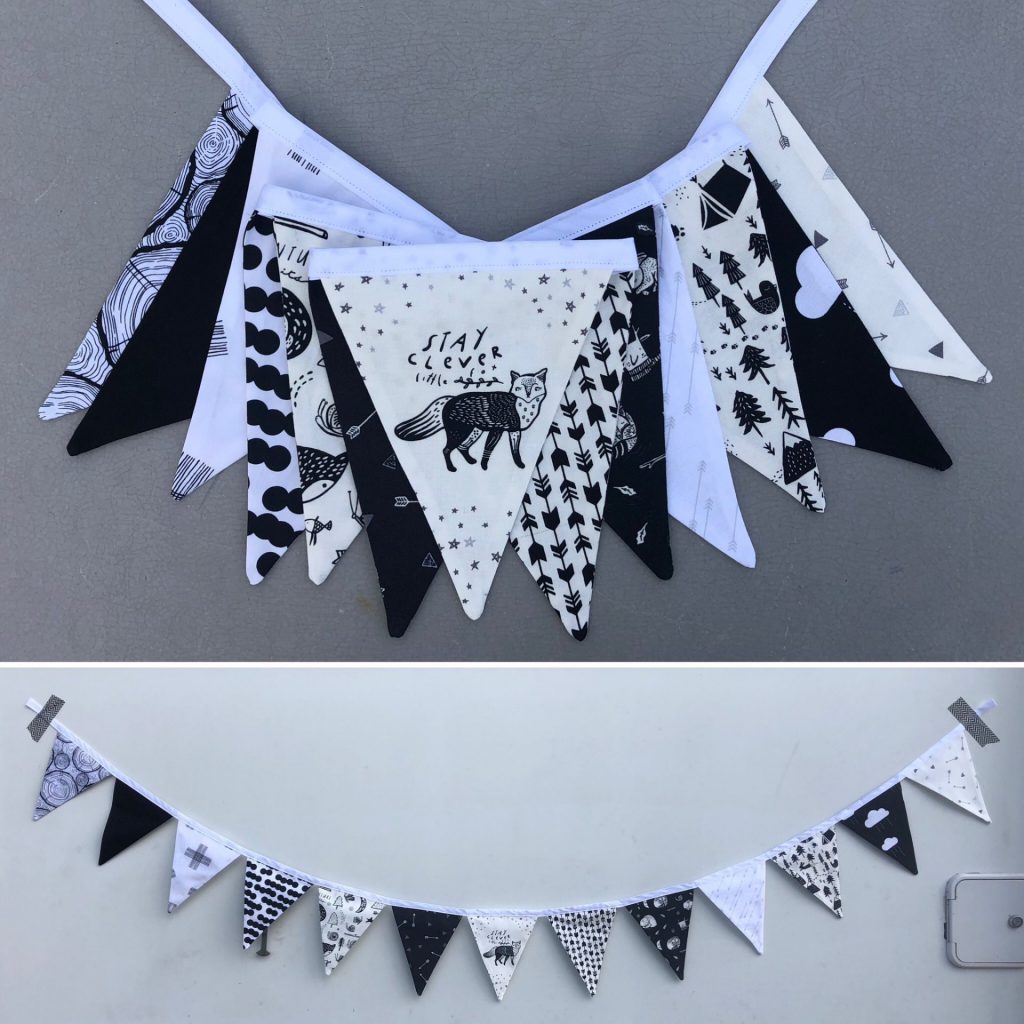 now, i just had to hope that my vision matched with the prospective parents' vision. i sent the quilt back with my mom after she visited us in salt lake city and she hand delivered it. later that night i received a text from them with this pic, and they were super pleased with it (or so they said) and it even matches my brother's bengals gear.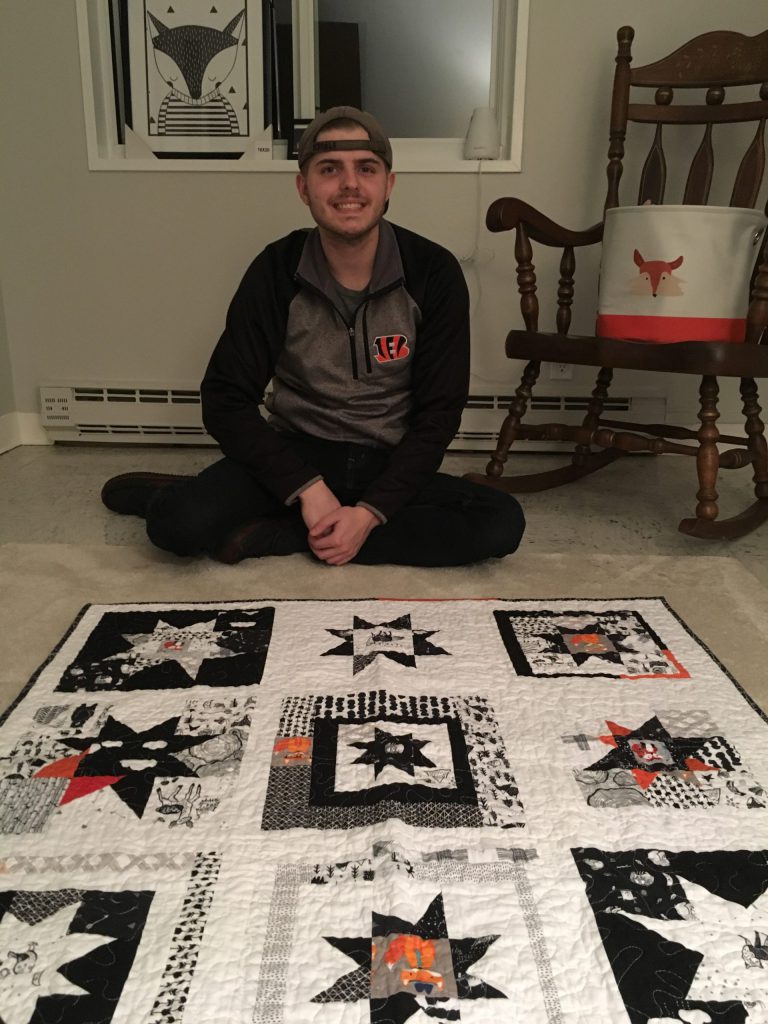 later, my mom sent me this pic, confirming my suspicion that they would like the back better. but it all looks great in their nursery, so i'll take the win.