during our time staying at sequim bay state park, when we weren't on olympic themed adventures, we spent a lot of time hanging with jenn and brandy. there was a LOT of craft time.
watercolors with brandy.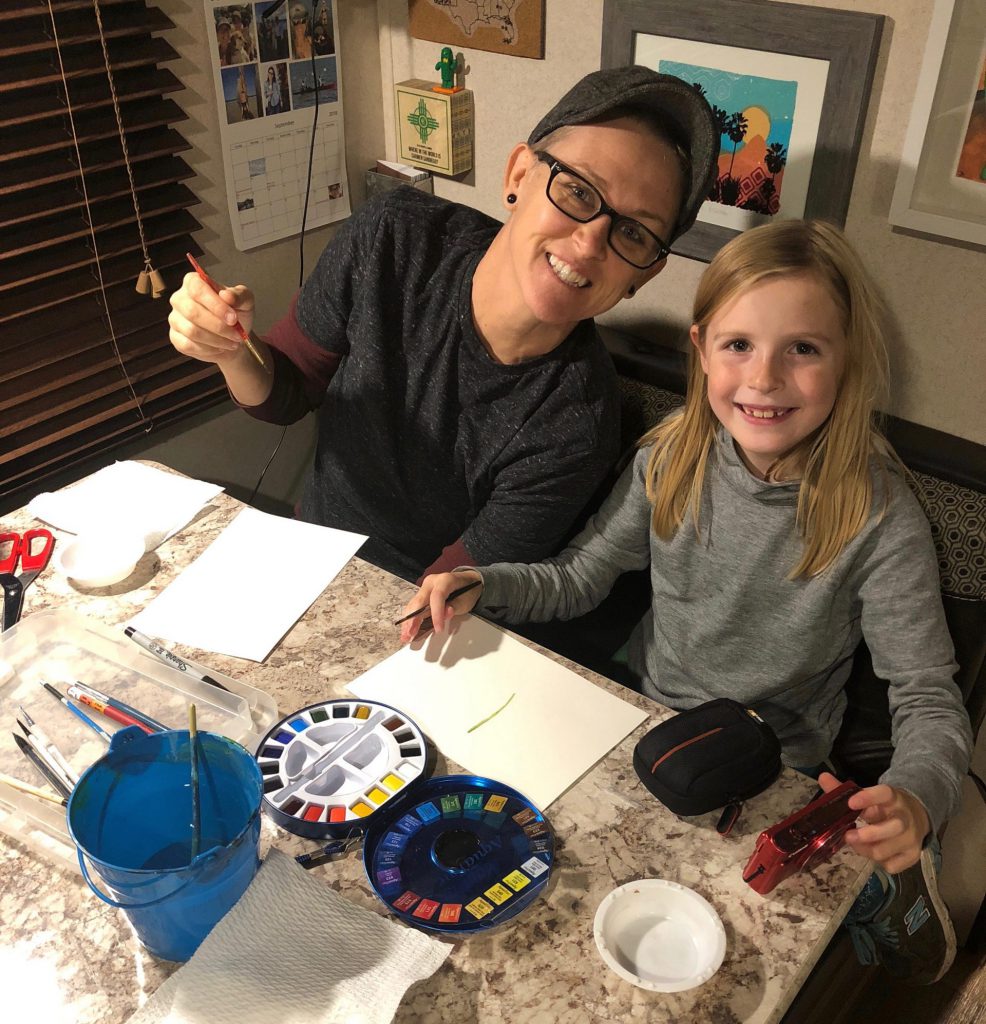 perler beads with cool kids. video games for nerds.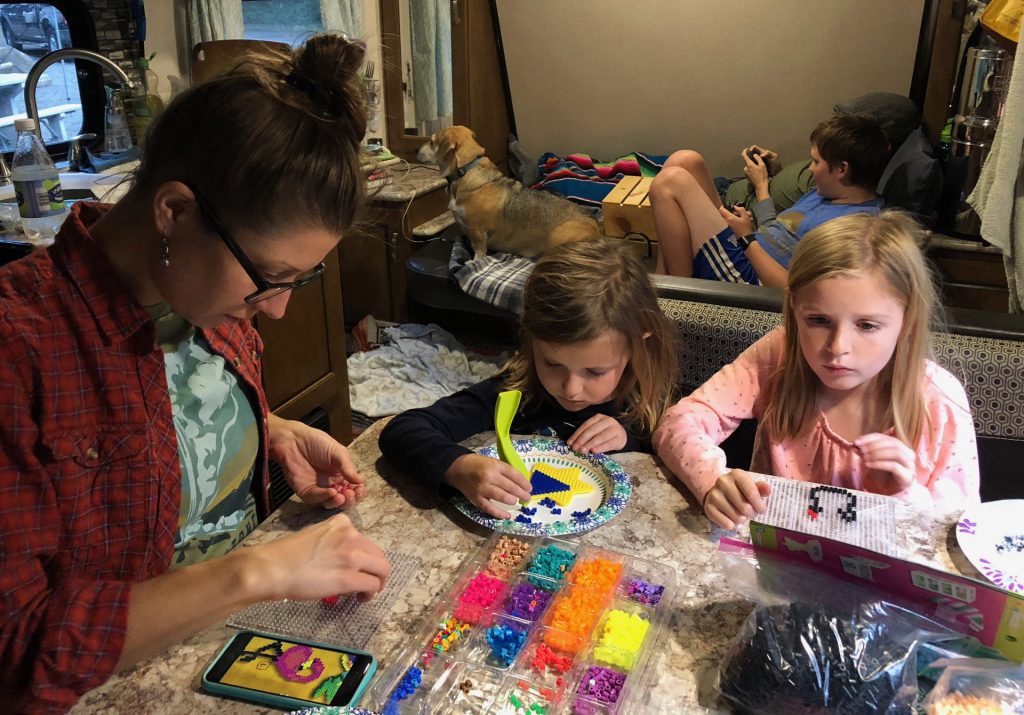 perler beads with everyone.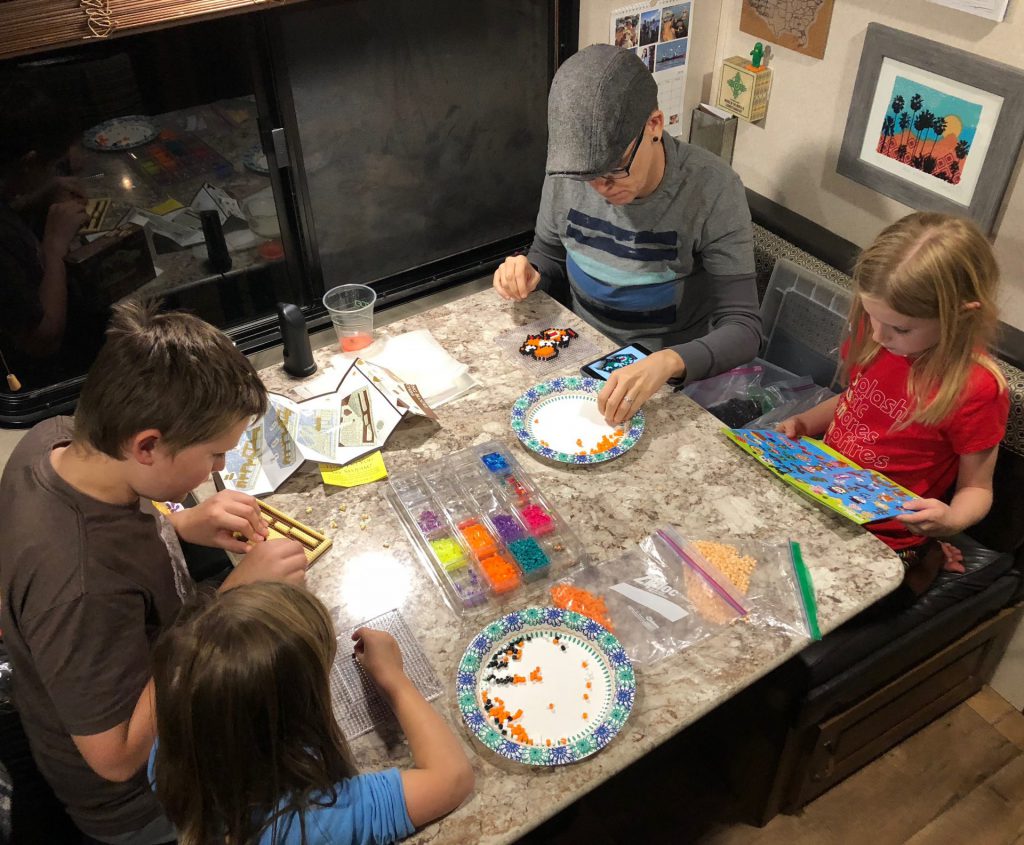 anna and brandy and matching orange yoshis.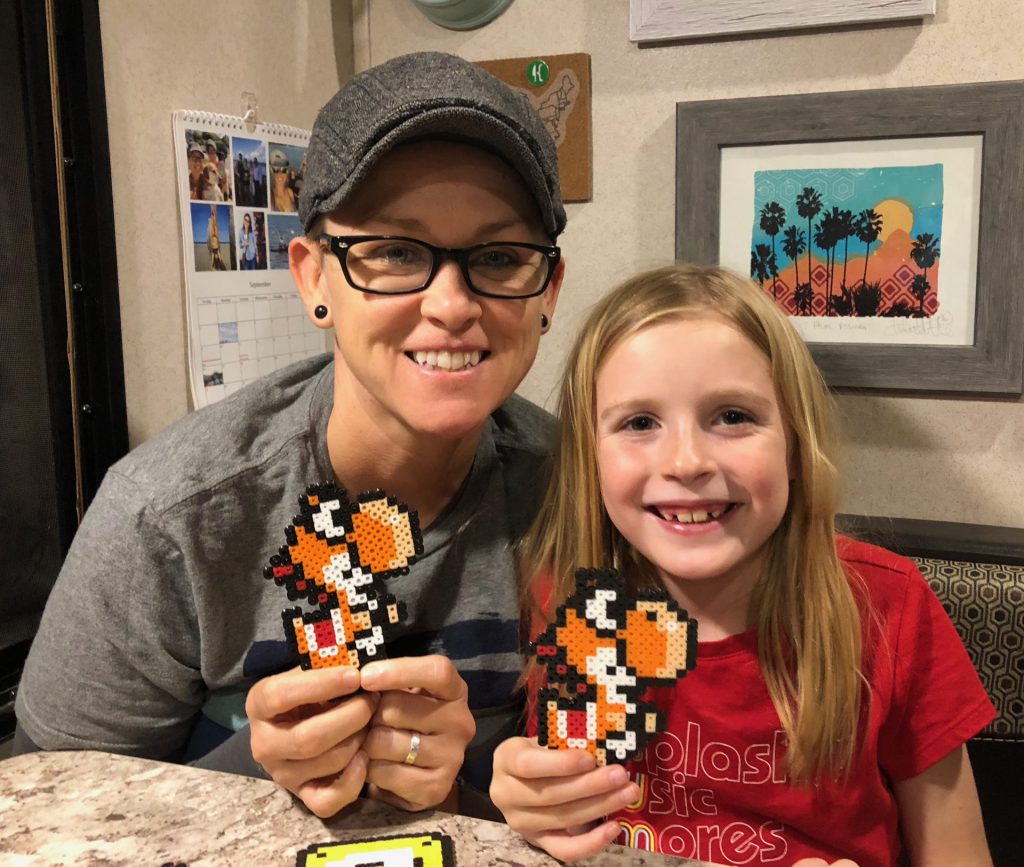 isaac put together a couple of mini national parks fake lego sets. this is mesa verde.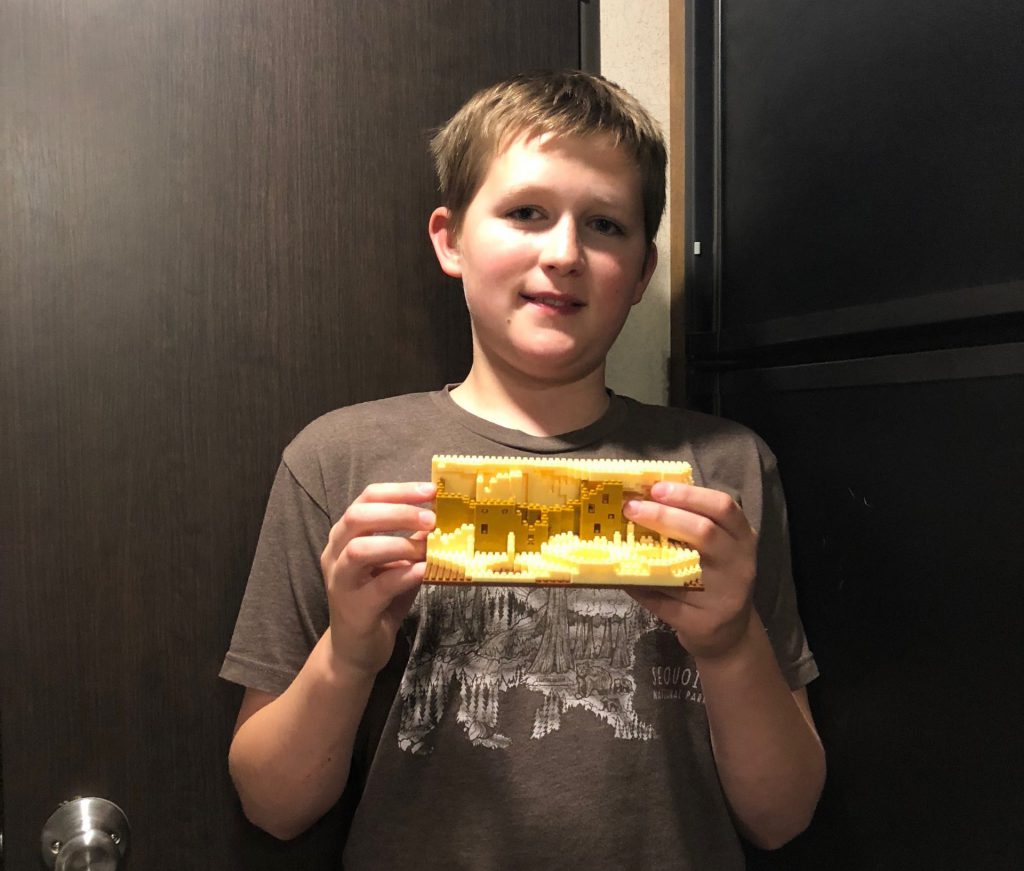 we heard tell of a farmers market in port townsend on wednesday nights, so on wednesday jenn and anna and i went to check it out. it was pretty awesome. i bought a bunch of great veggies at this colorful stand.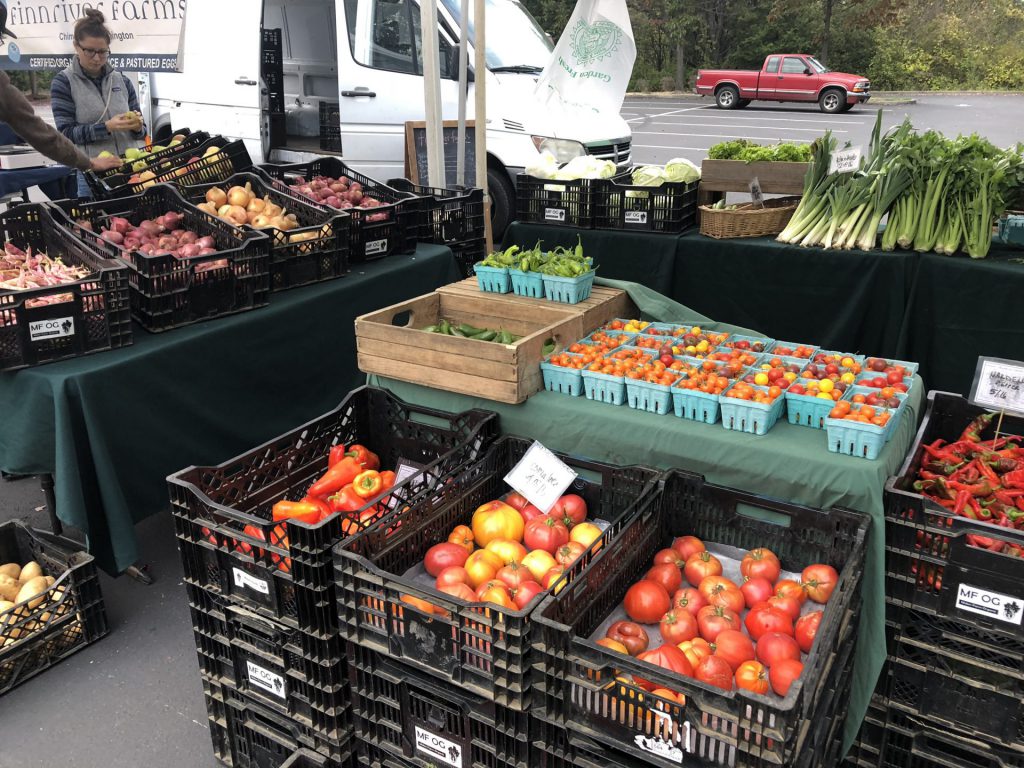 and very awesome kombucha at this little spot.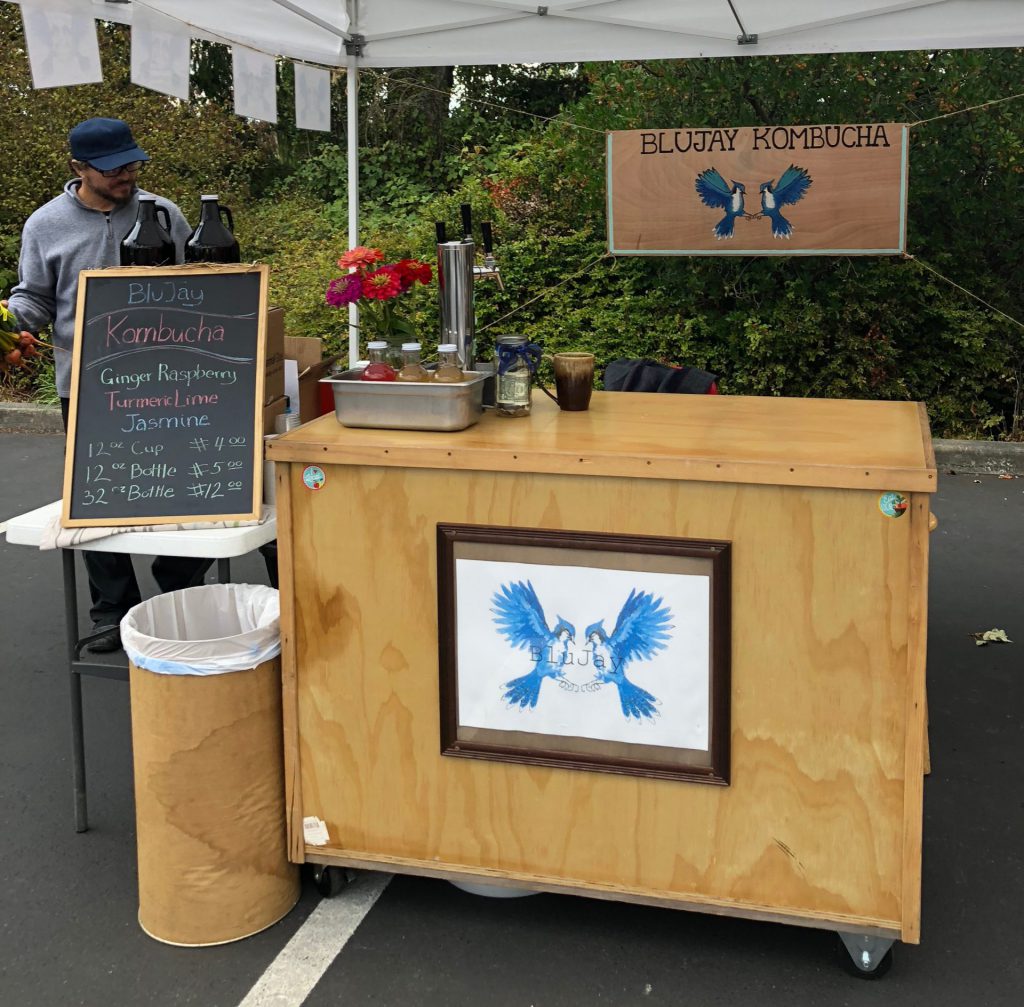 we ended up chatting with this cool lady about her farm and her spices and social media. and of course we bought a bunch of goodies from her.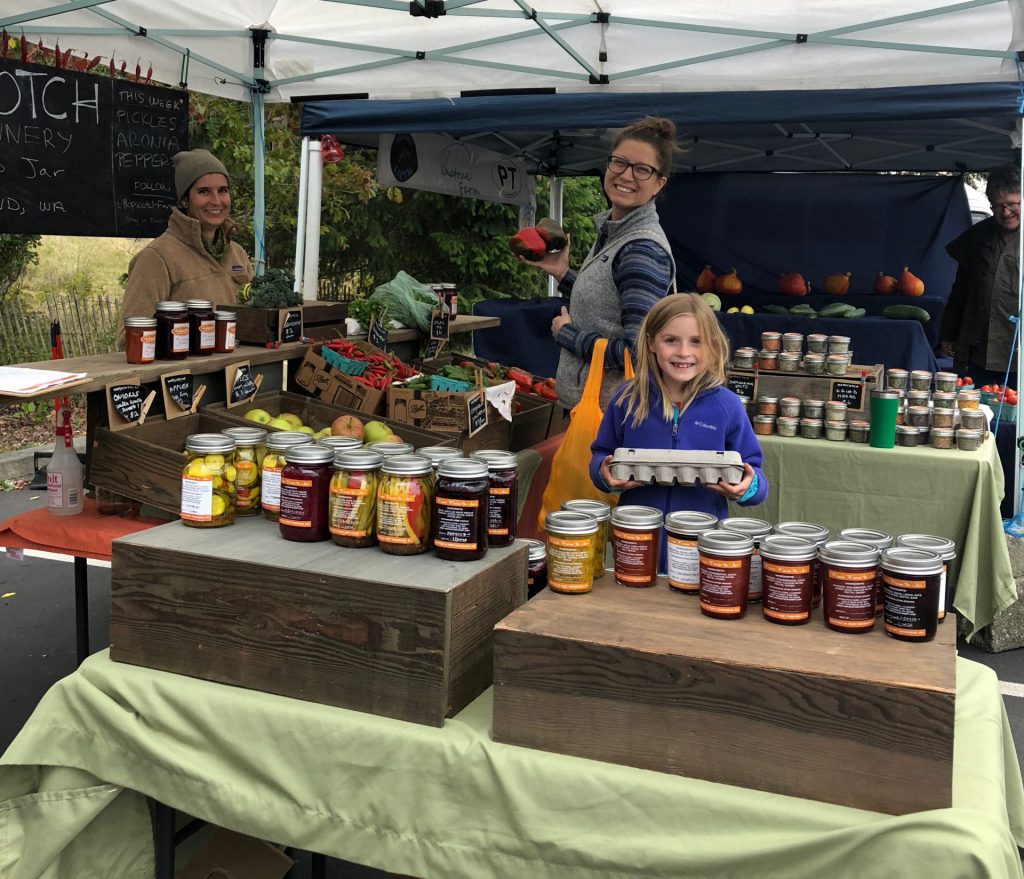 this was my entire farmers market haul.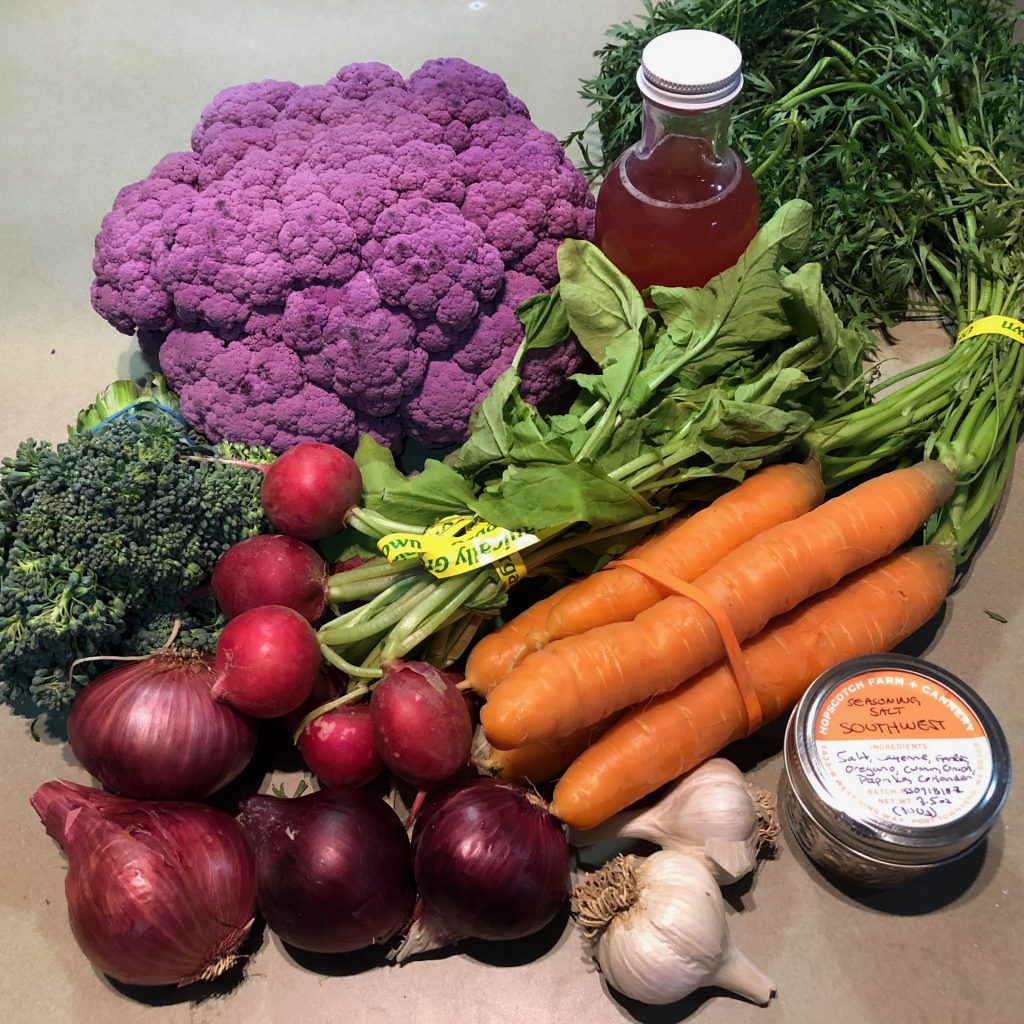 on the next day, the girls and i went on a mini adventure. some traveling friends we know through instagram are settling for a bit on whidbey island, just across the bay from port townsend. after some back and forth about logistics, we finally settled on the girls and i going over on a ferry to hang with her in coupeville for the day, where she would show us around a bit, hang with her kiddo after school, and then we would ferry back over to port townsend.
the whole ordeal of driving, parking, taking a bus to the ferry and then arriving to meet someone you've never seen in real life before was an adventure in itself. but i'm ahead of myself. first. the bus stop. cute travelin' girls.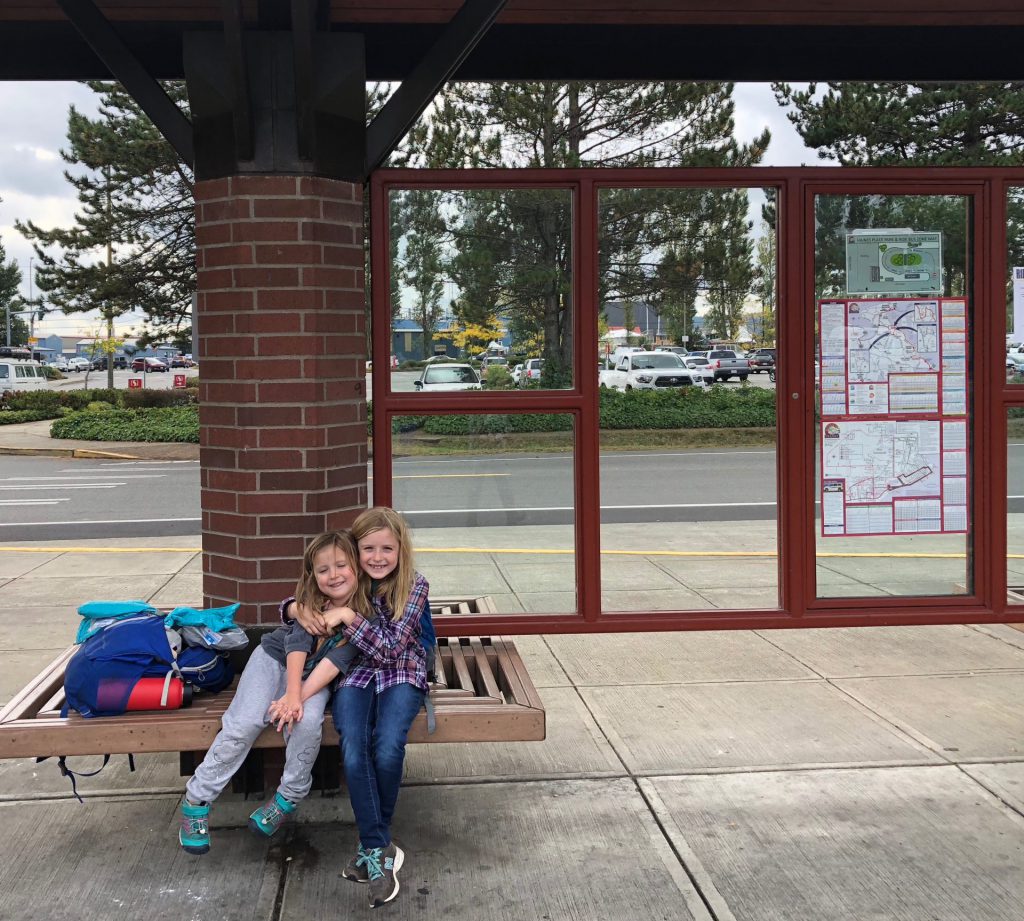 we thought the ferry and it's giant cargo of car commuters was pretty cool.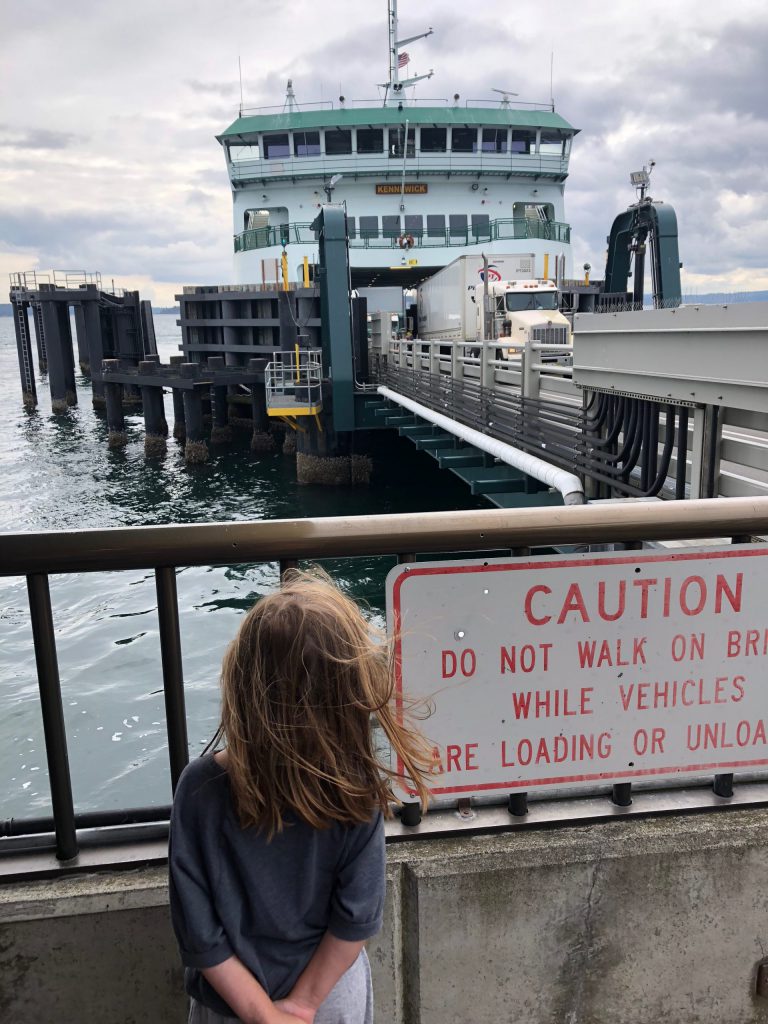 ferry riders.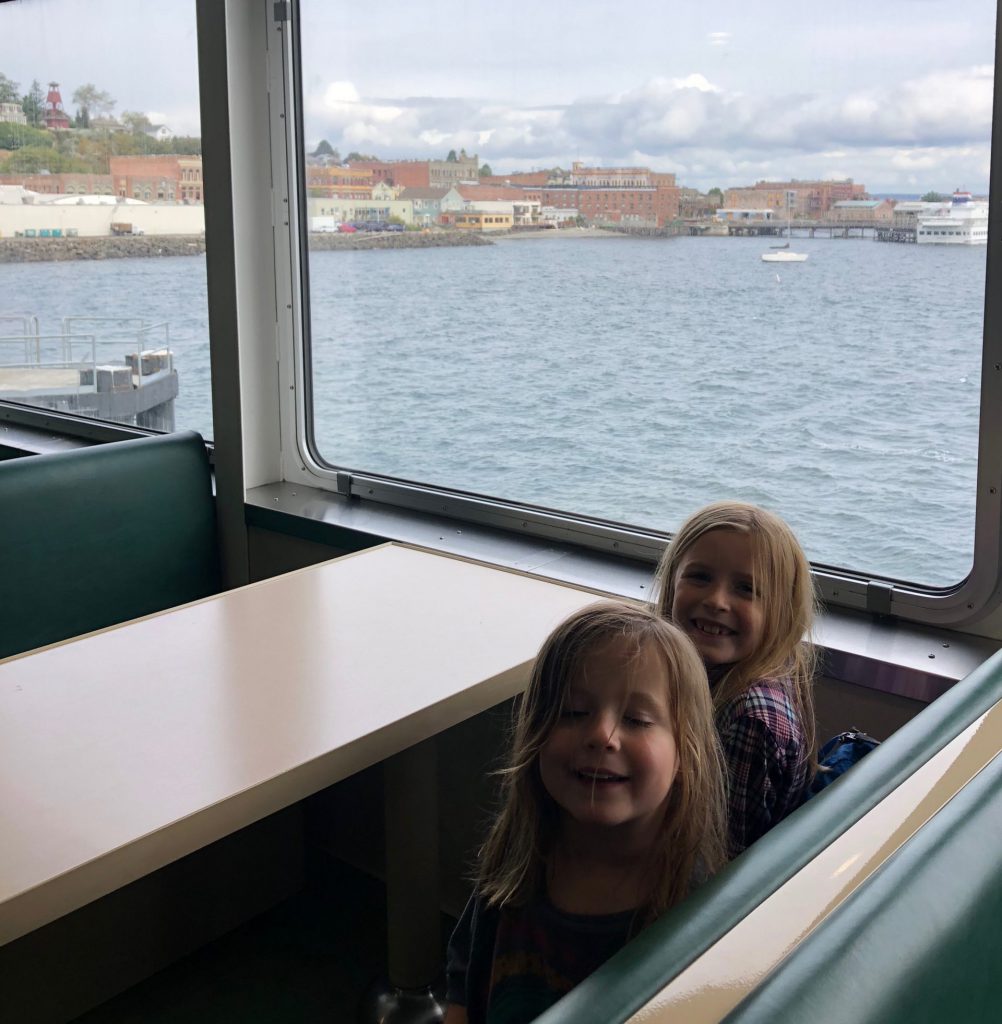 our friend (named anna) picked us up and whisked us away to tour little coupeville. we stopped in a bunch of shops and grabbed lunch at a waterfront grill, where i reluctantly kept it keto with this fab meal.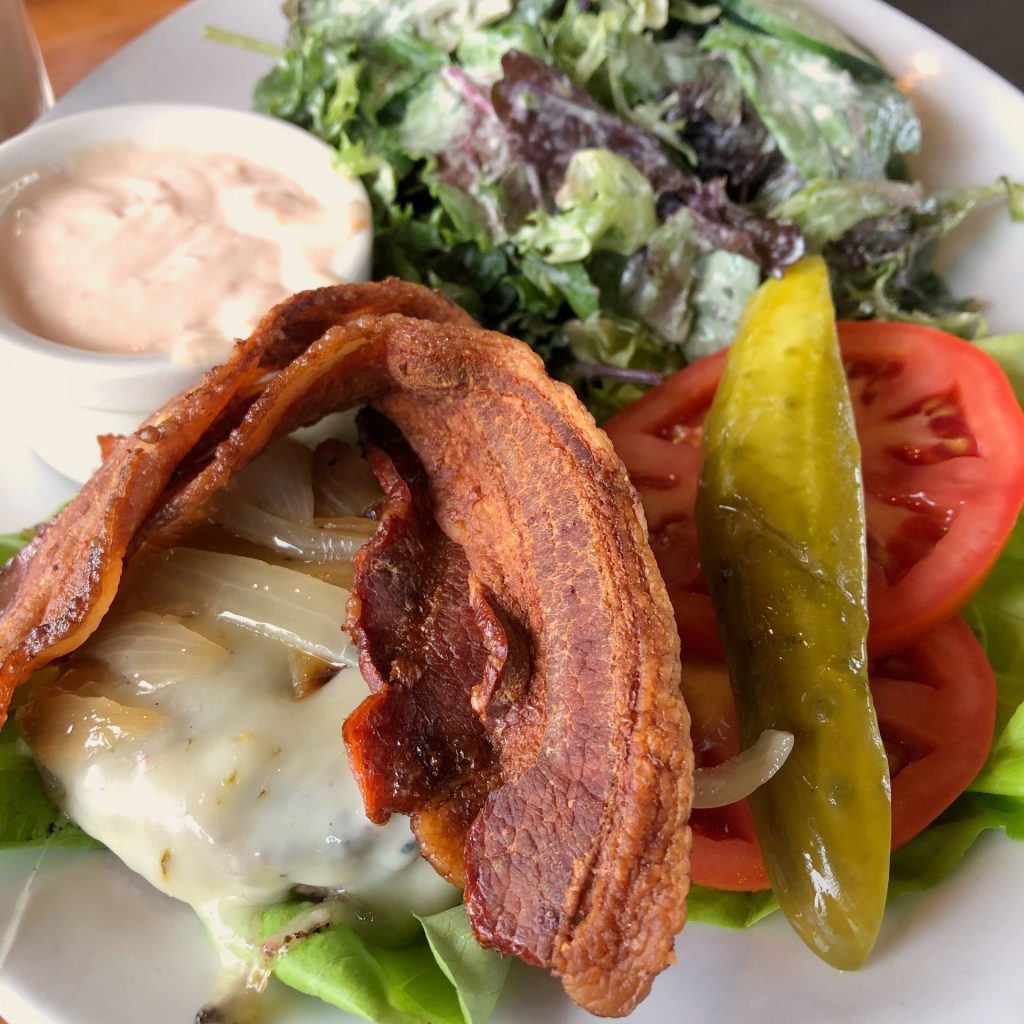 we raced over to pick up anna's son from school, a former fellow fulltime rv family kid, which means they all instantly hit it off. it doesn't hurt that this guy has a very outgoing and fun personality. we played on the beach a bit, before we had to load up on the ferry for home.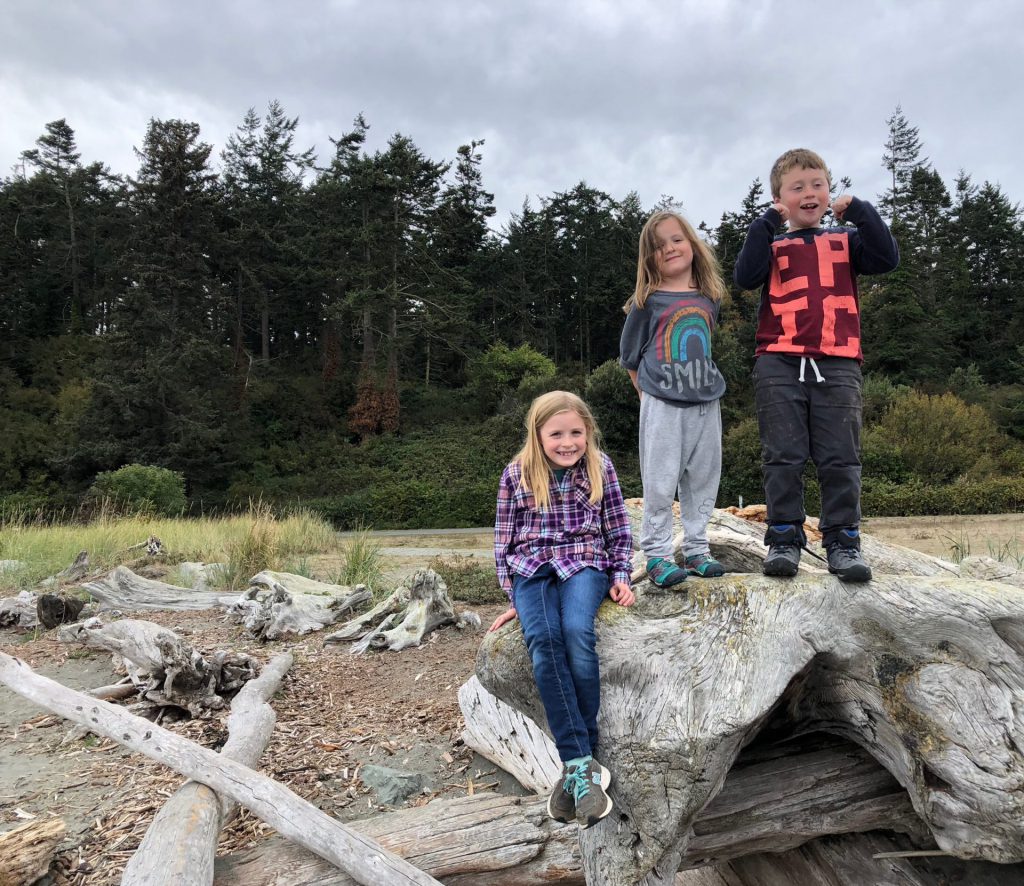 thinking about ferries and new friends and reese's peanut butter cups.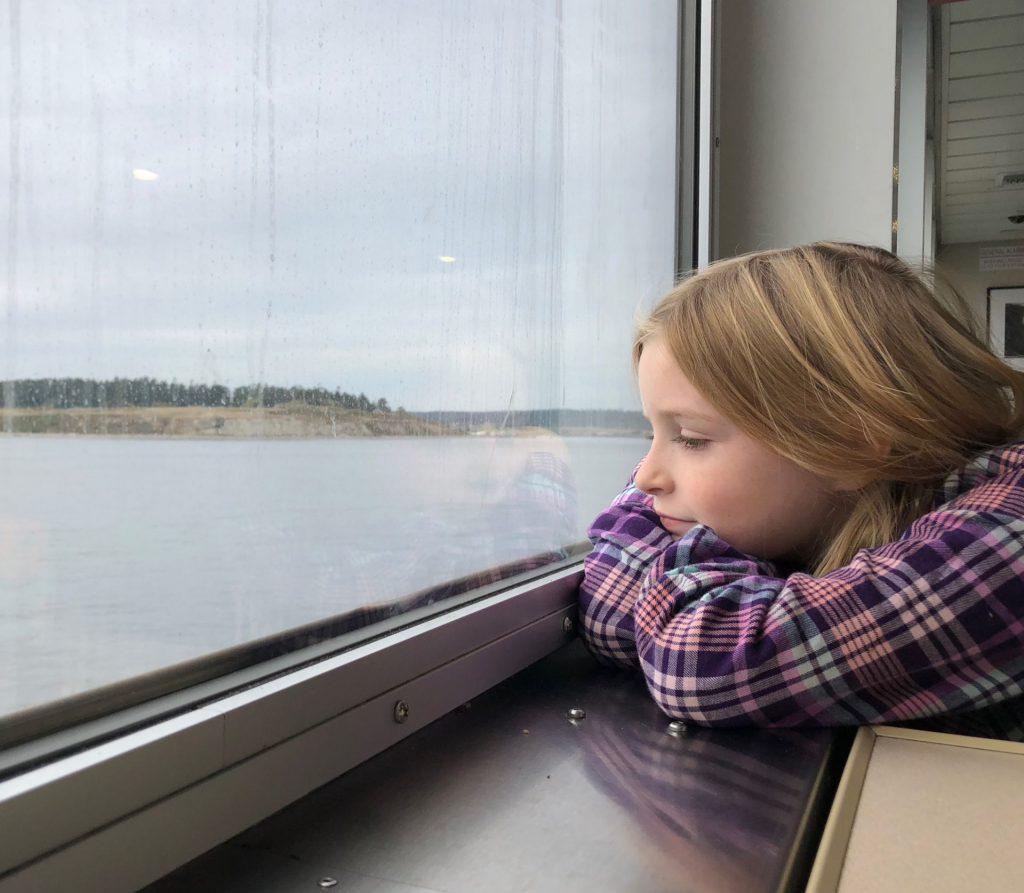 we had a great time meeting another rv family, always a cool experience. i hope our paths cross again…
anyhow. next morning. random breakfast showcasing a bit of the purple cauliflower from my farmers market spoils. most of it eventually went into some version of faux breakfast potatoes.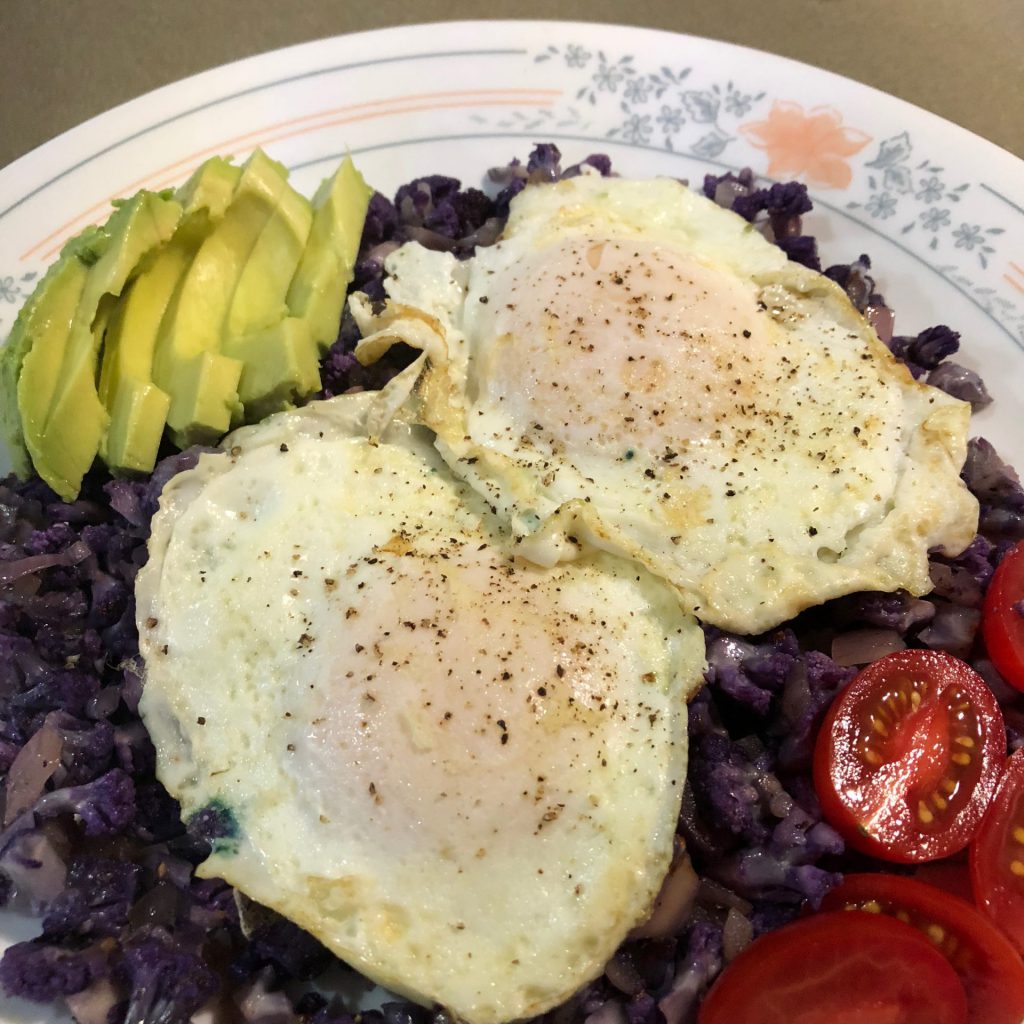 it was finally our last day with jenn and brandy. boo. we decided to go to port townsend to do a bit of light house viewing and shopping and exploring in the historic downtown. first up. the light house.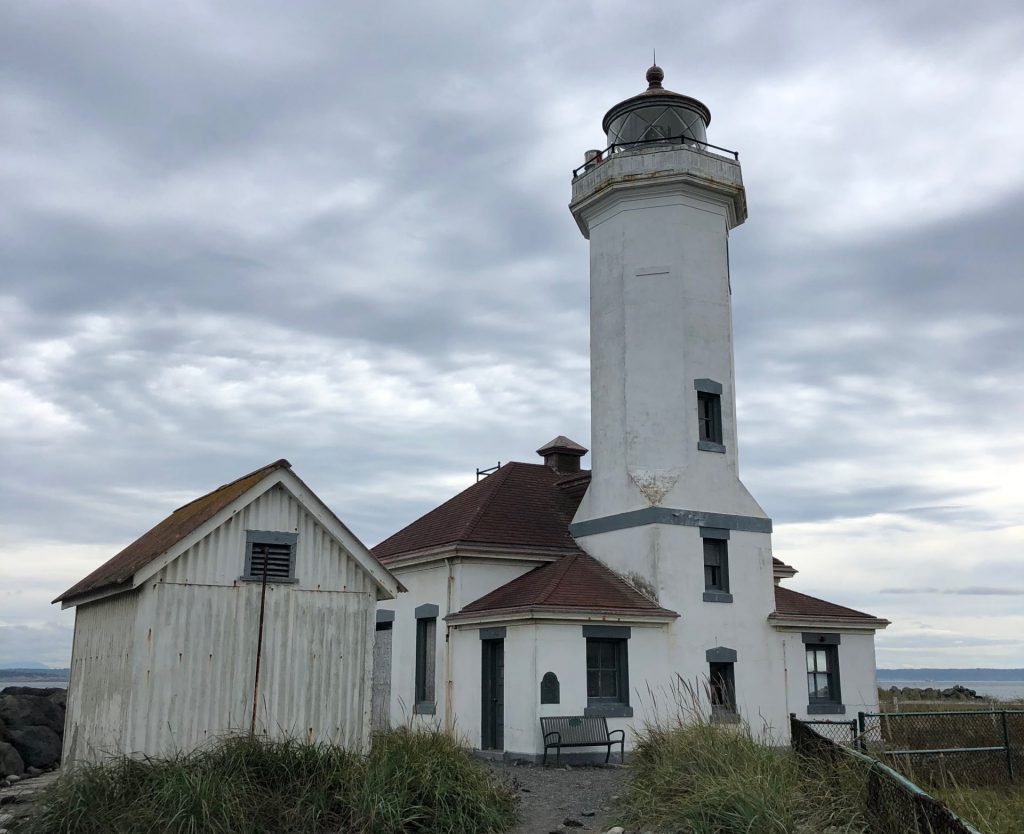 we were sort of bummed that there was access to the inside, but that didn't stop us from peering in all the windows.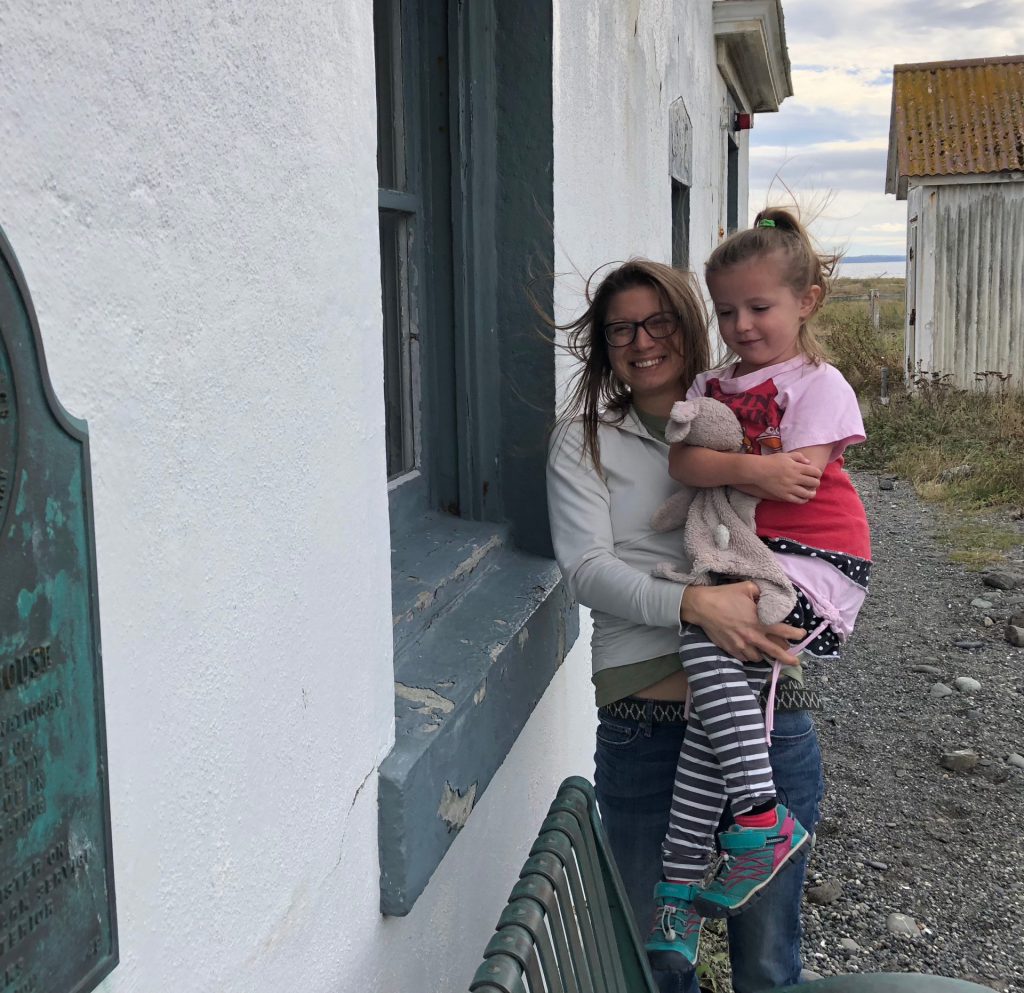 then we went over to the water to hop around and take pics and such. jenn and anna.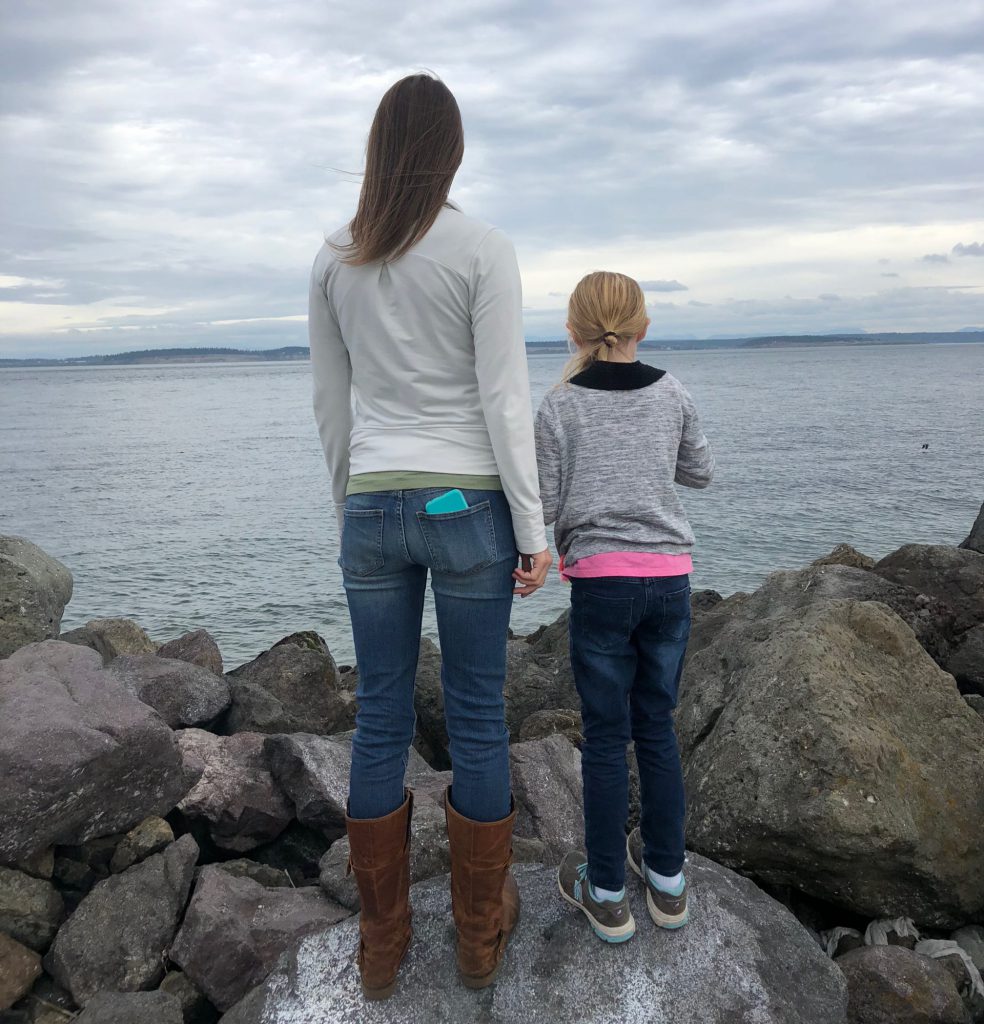 me and my minions.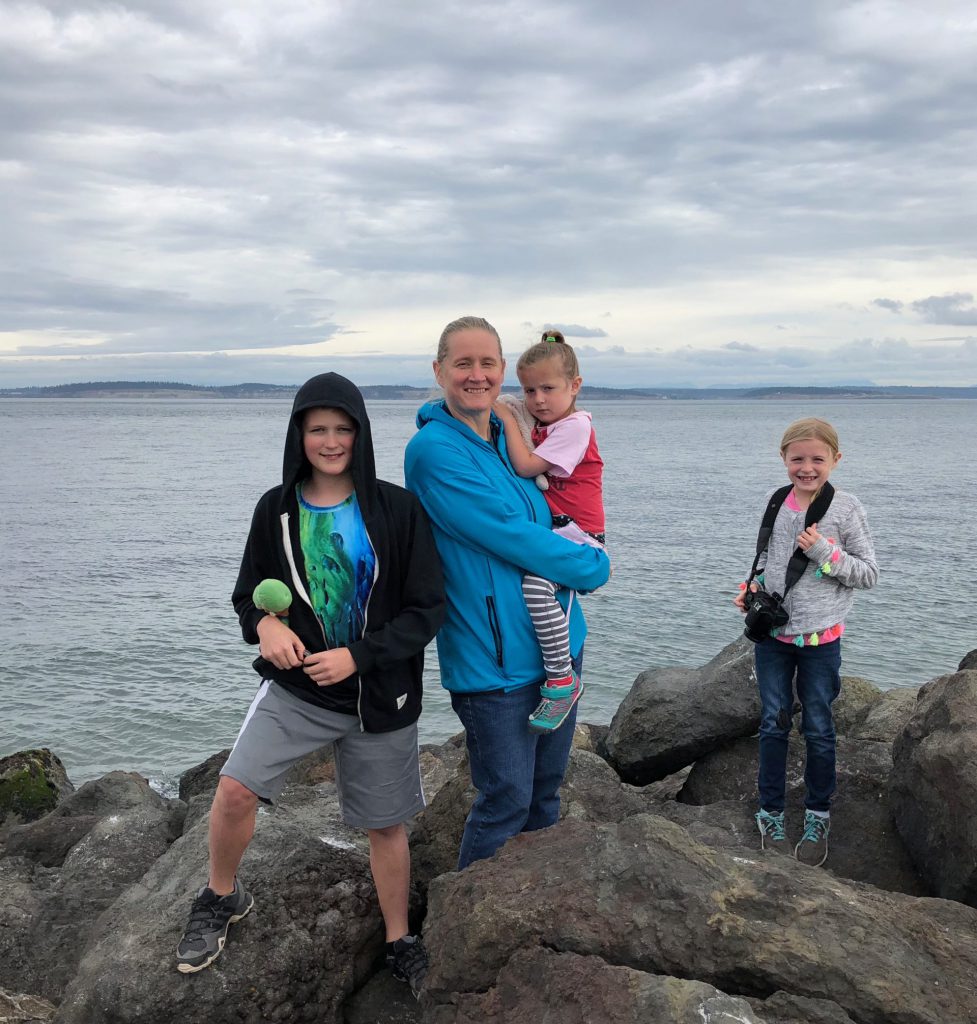 the photographer. always at work.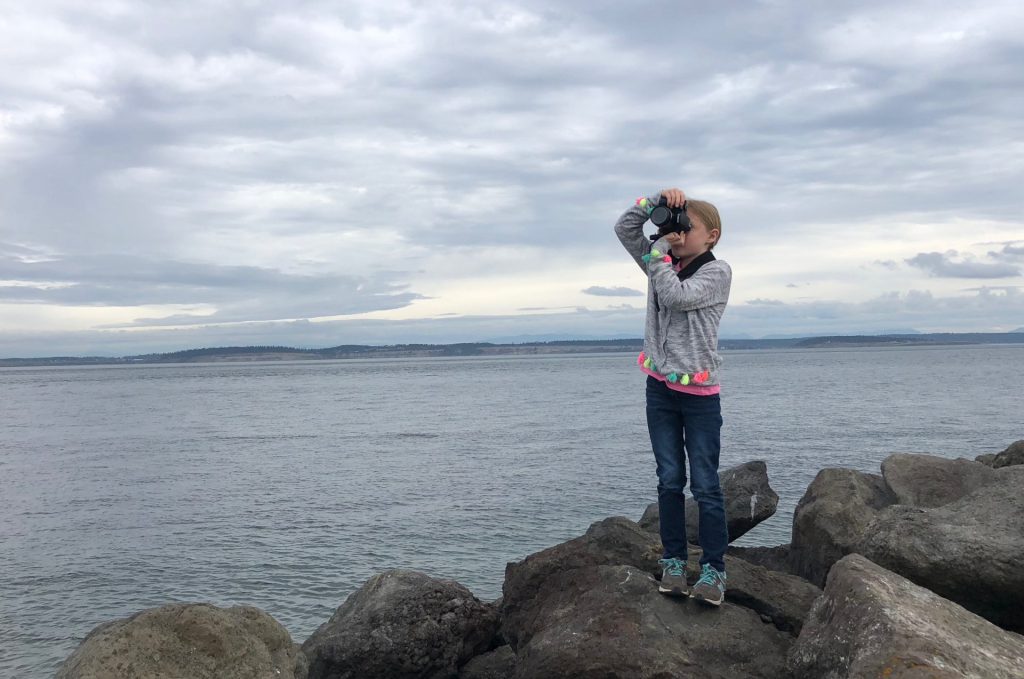 a further away look at the lighthouse complex.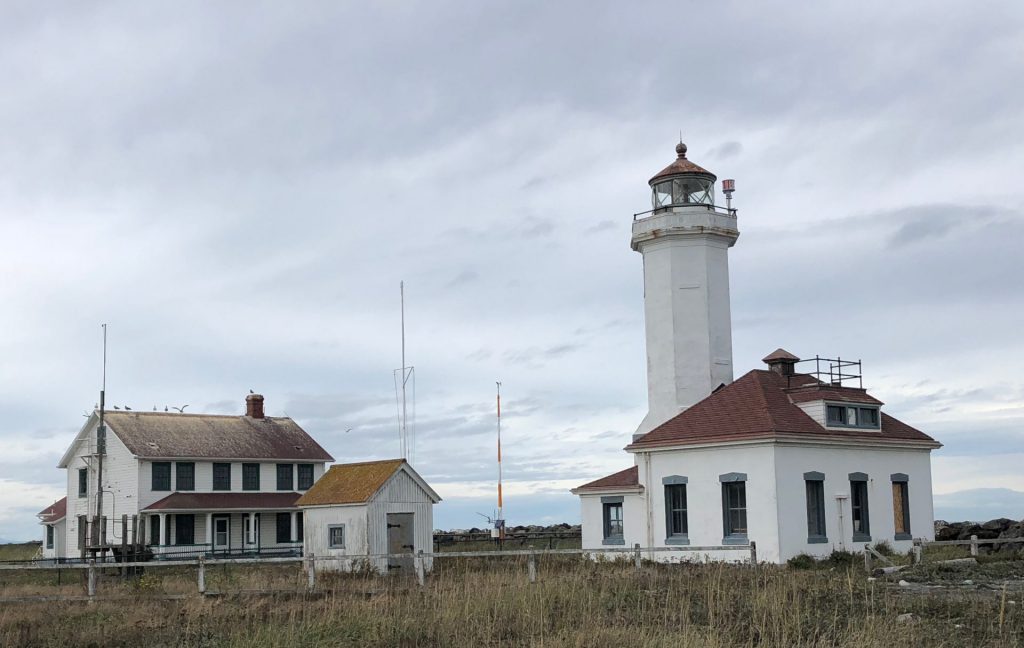 group shot.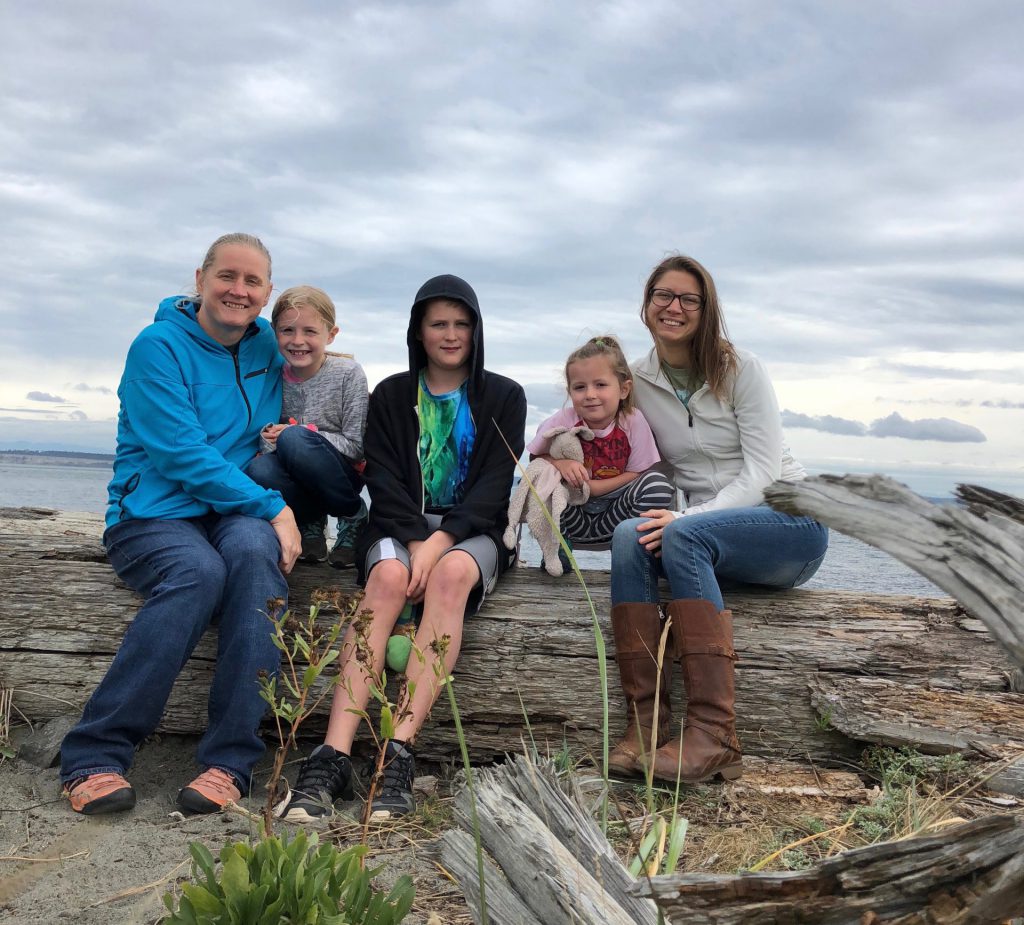 and then this. a big cargo barge boat came passing by. and hazel asked to take a picture with it. and then smiled like this. but the real sad part of this pic is that this is the last known sighting of hazel's bunny. well. of them together. he's in the corner of a shot we took at a fast food place we stopped at near north cascades, which serving as the offical "last known sighting" time and place, for the criminal investigation. (we have called about 10 different places and so far, no leads.)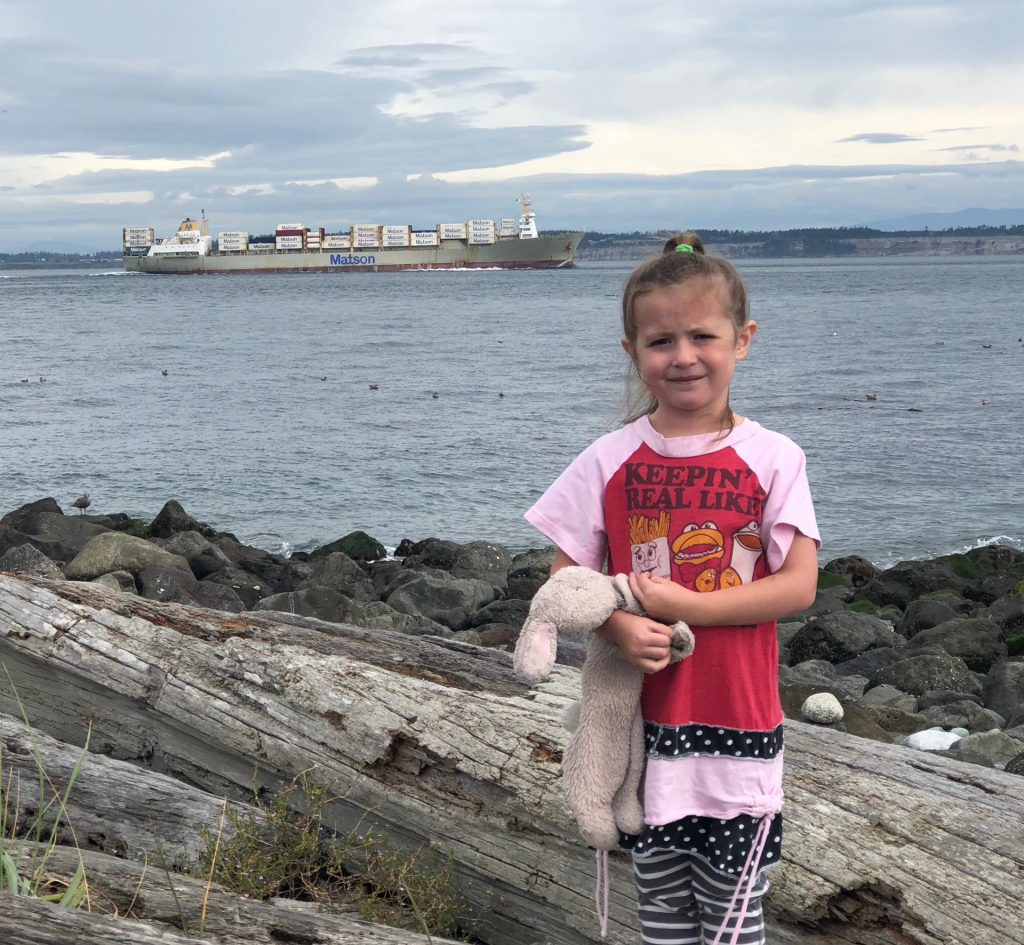 after the lighthouse, we strolled around downtown for a bit, buying cute tiny items along the way. along with display items that your kid breaks in the store.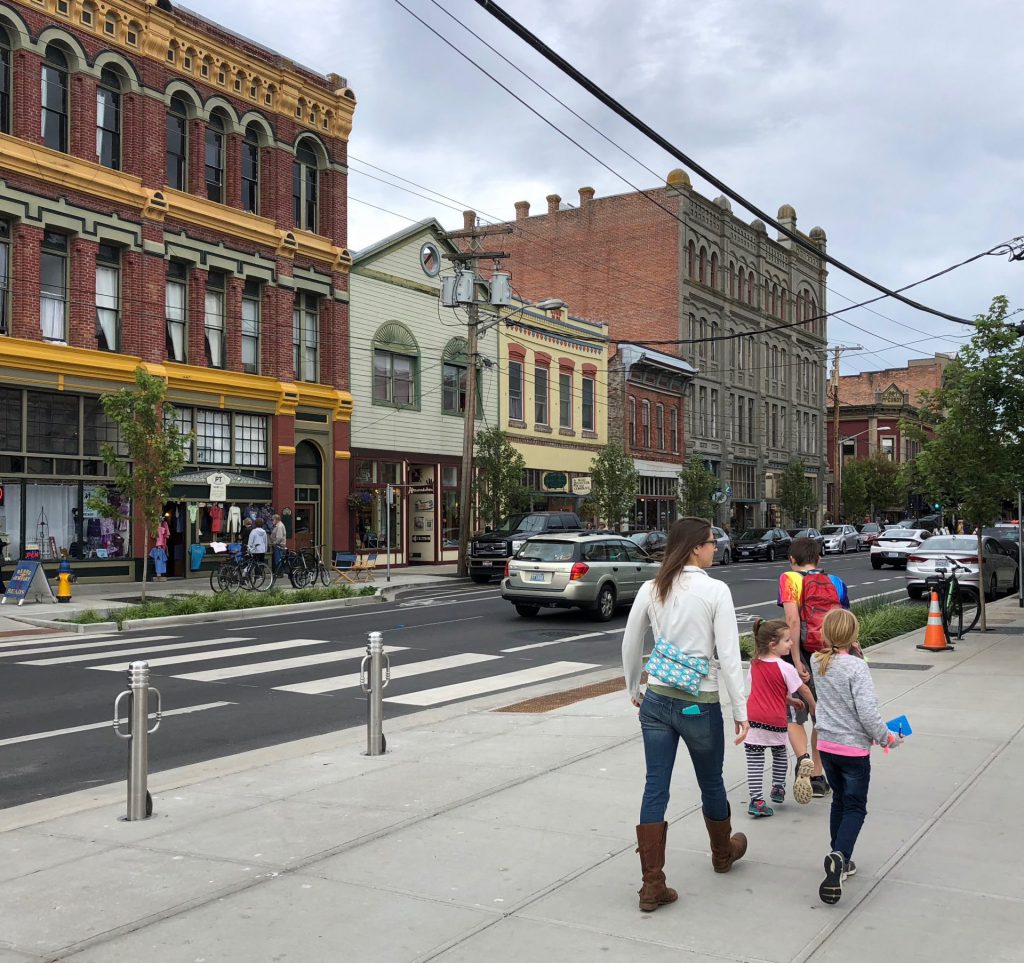 on our last night, anna had a sleepover with jenn and brandy, so back at our camp, we learned a new game (purchased in historic downtown port townsend). hazel picked up on it like a pro. i'm sad she's growing up, but i'm glad we can start playing whole family games. she will be winning in no time.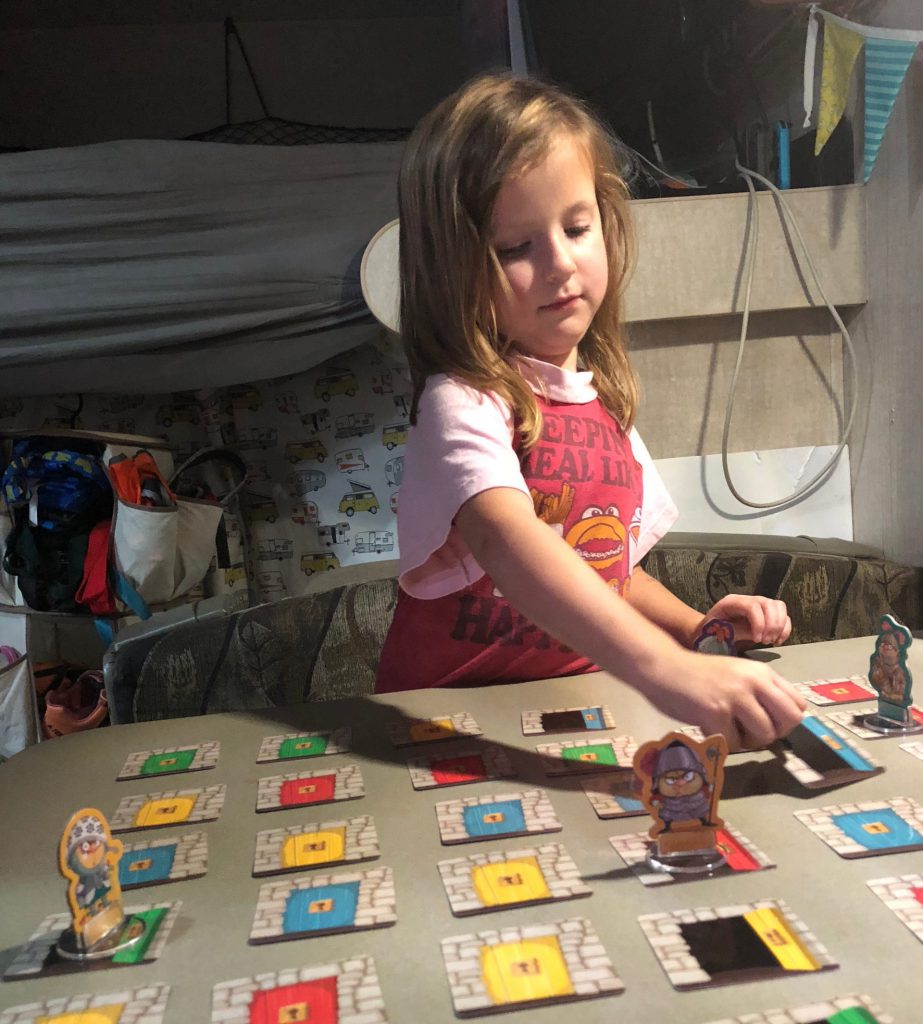 and now. some photos from jenn, of the fun sleepover…
more arts and crafts time.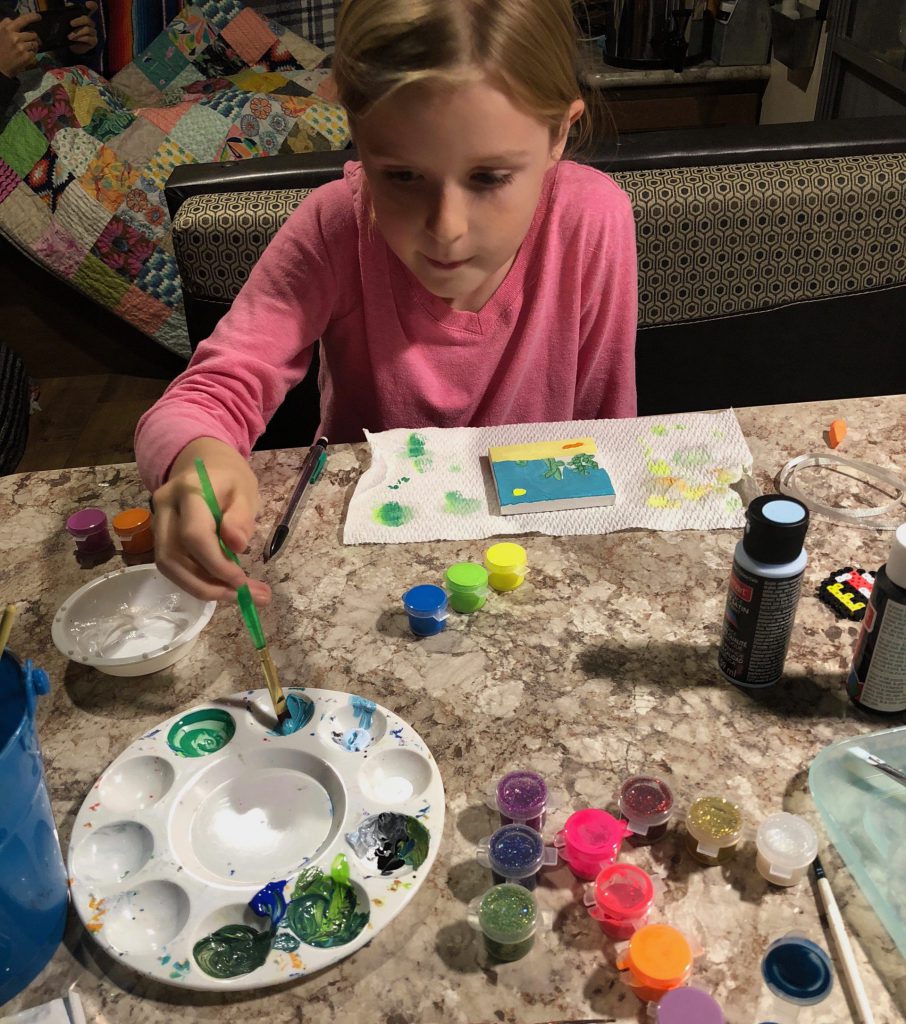 movies and snacks with the pups.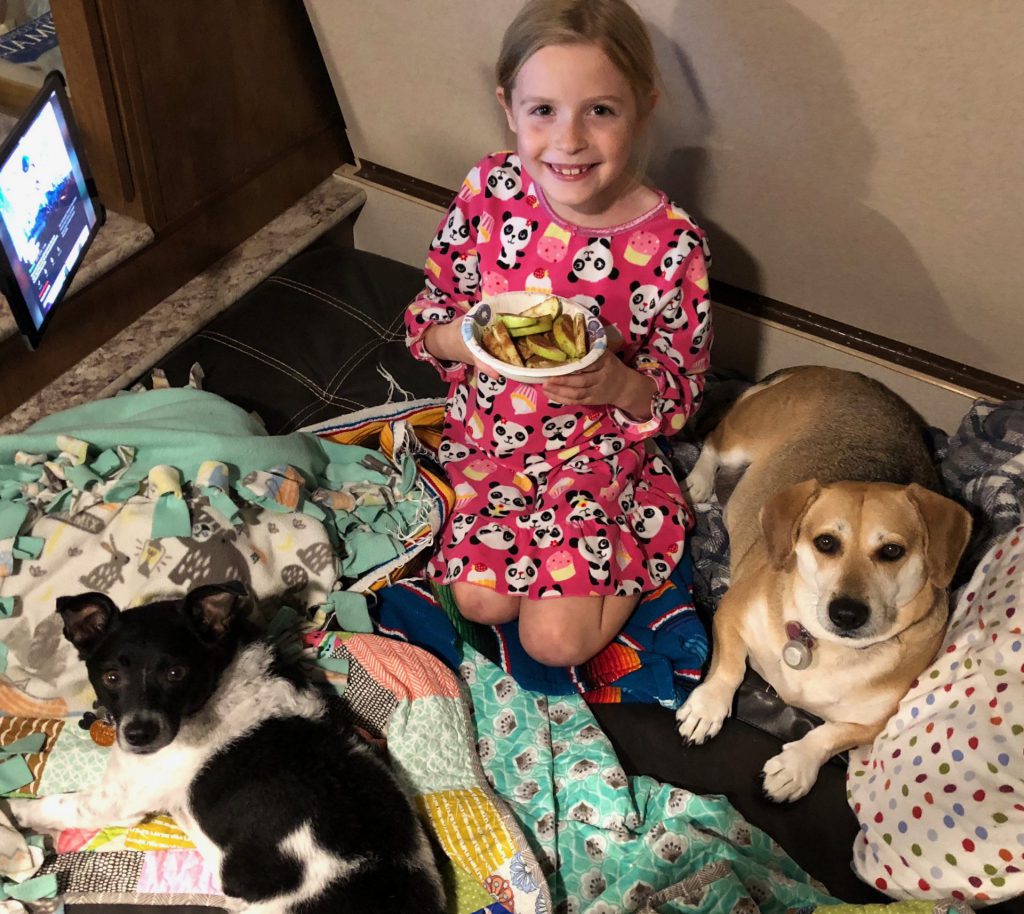 movie selfie with j and b.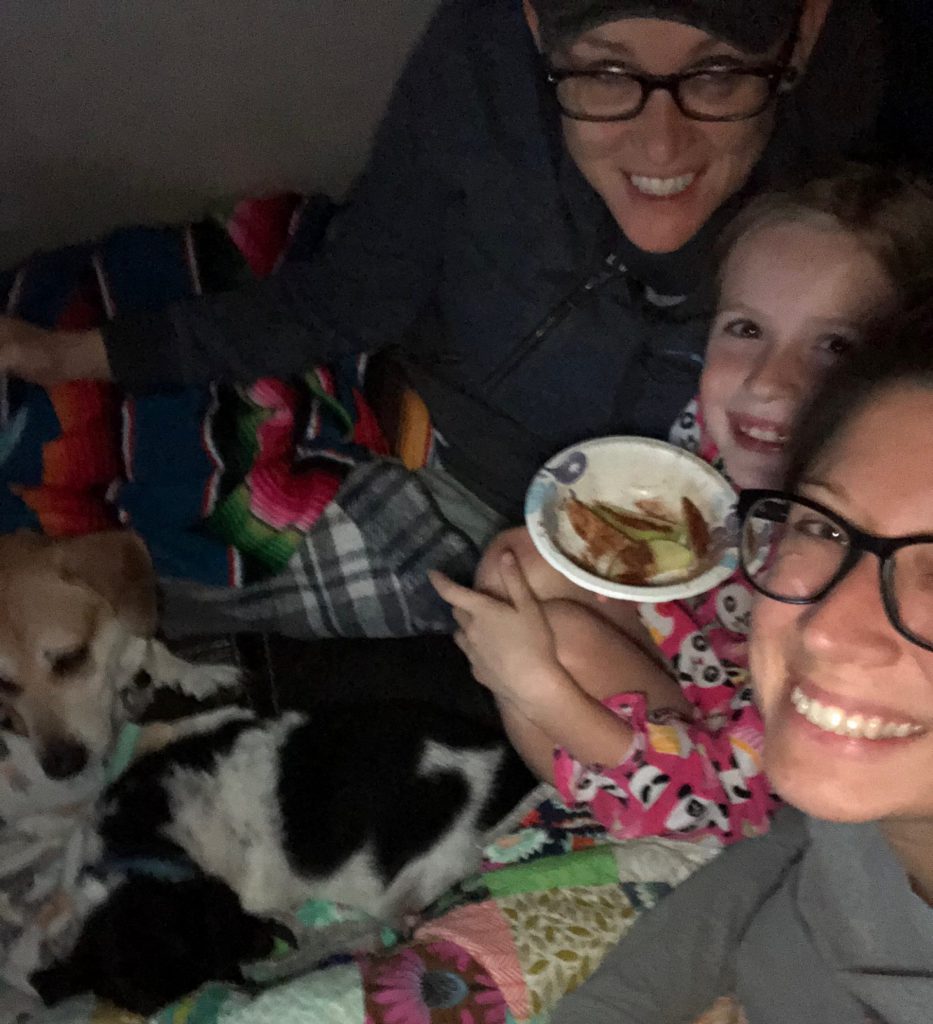 a little light reading about zebras with brandy.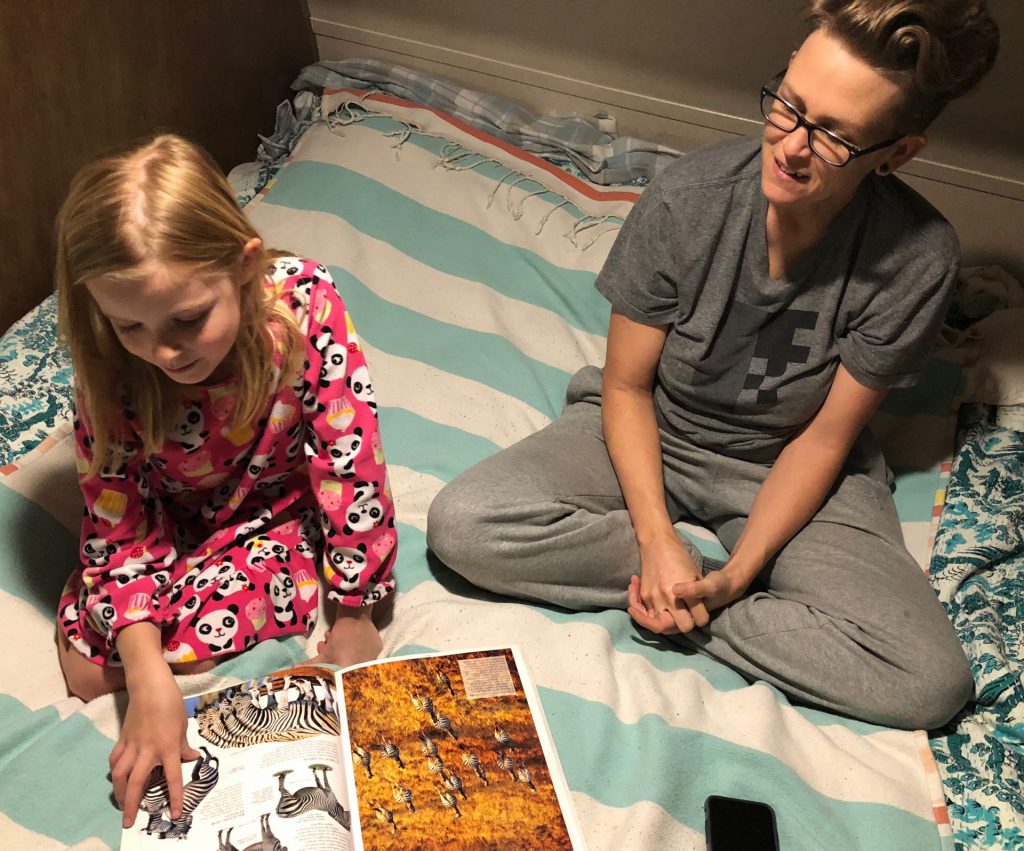 in the morning, jenn cooked anna an over easy egg, which is not in her standard chef repertoire, so she was quite proud of how it turned out, and sent me this pic. jenn and brandy are mostly vegetarian, so i provided the cooked bacon, of which brandy gladly partook in.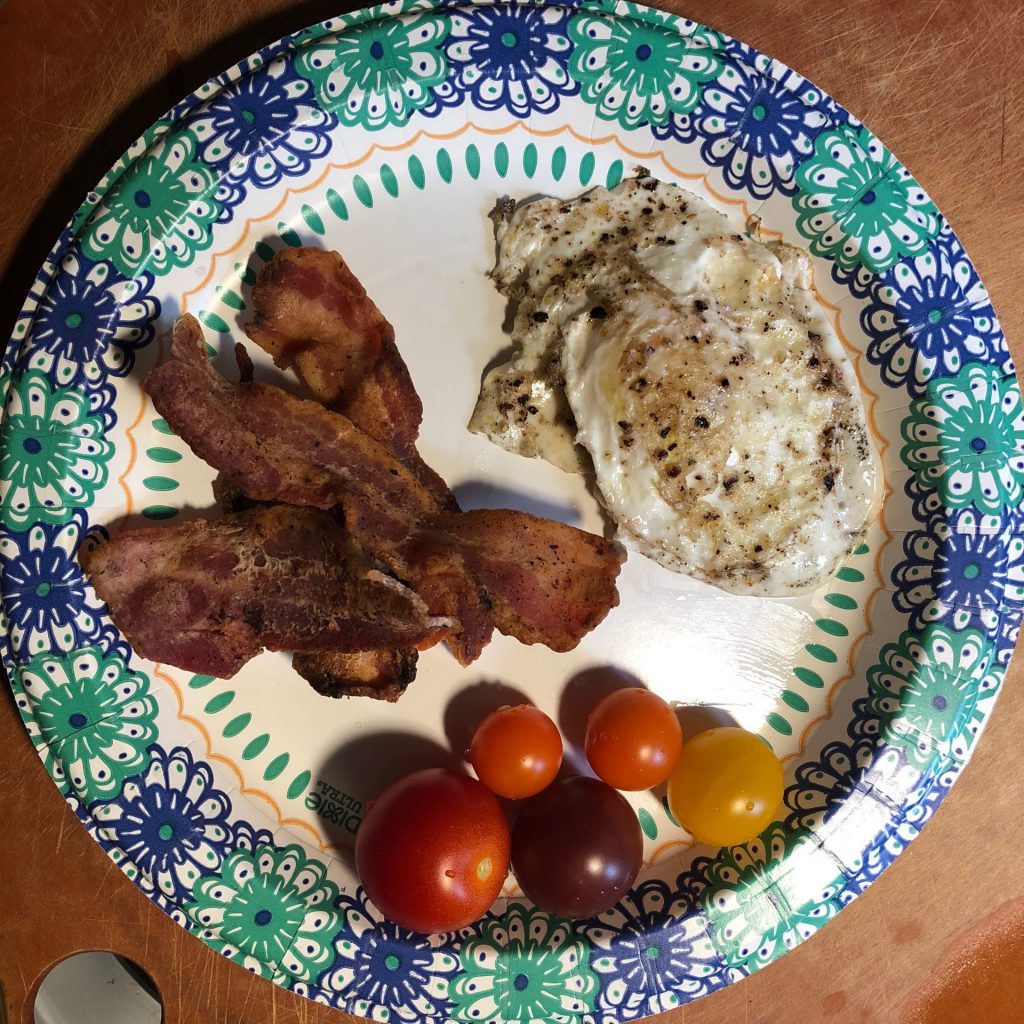 breakfast time.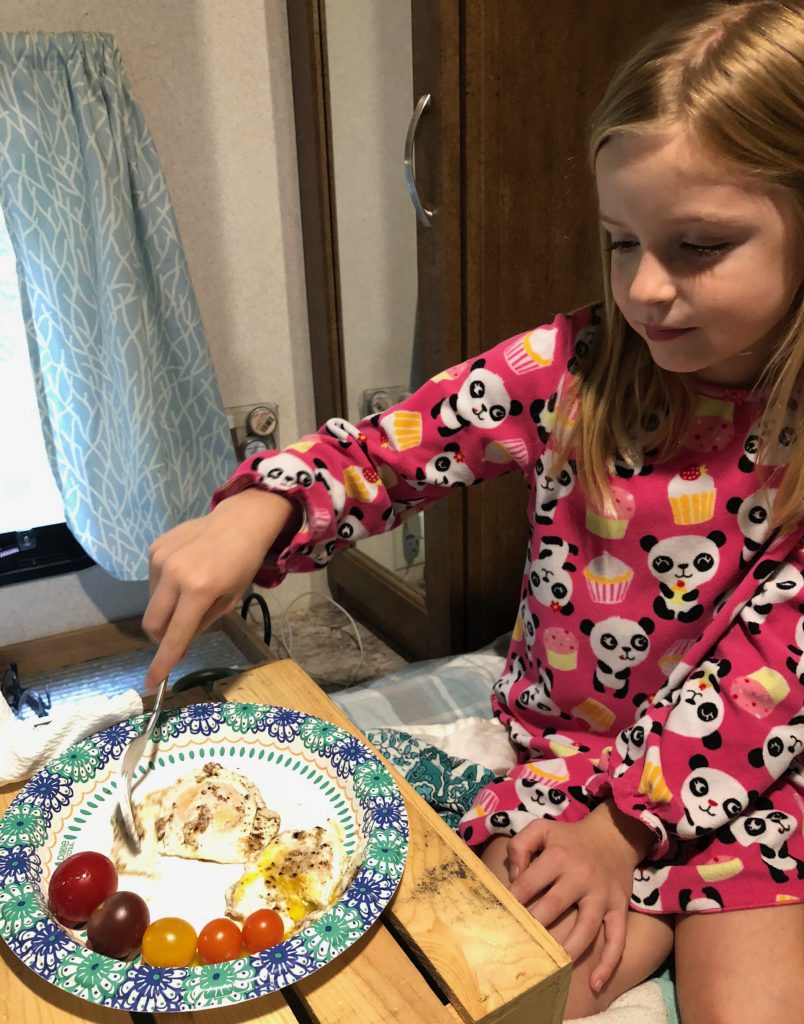 more pup snuggles. these two cute fluff balls slept all night on the bed with anna. they aren't incredibly fond of kids, but they make an exception for anna.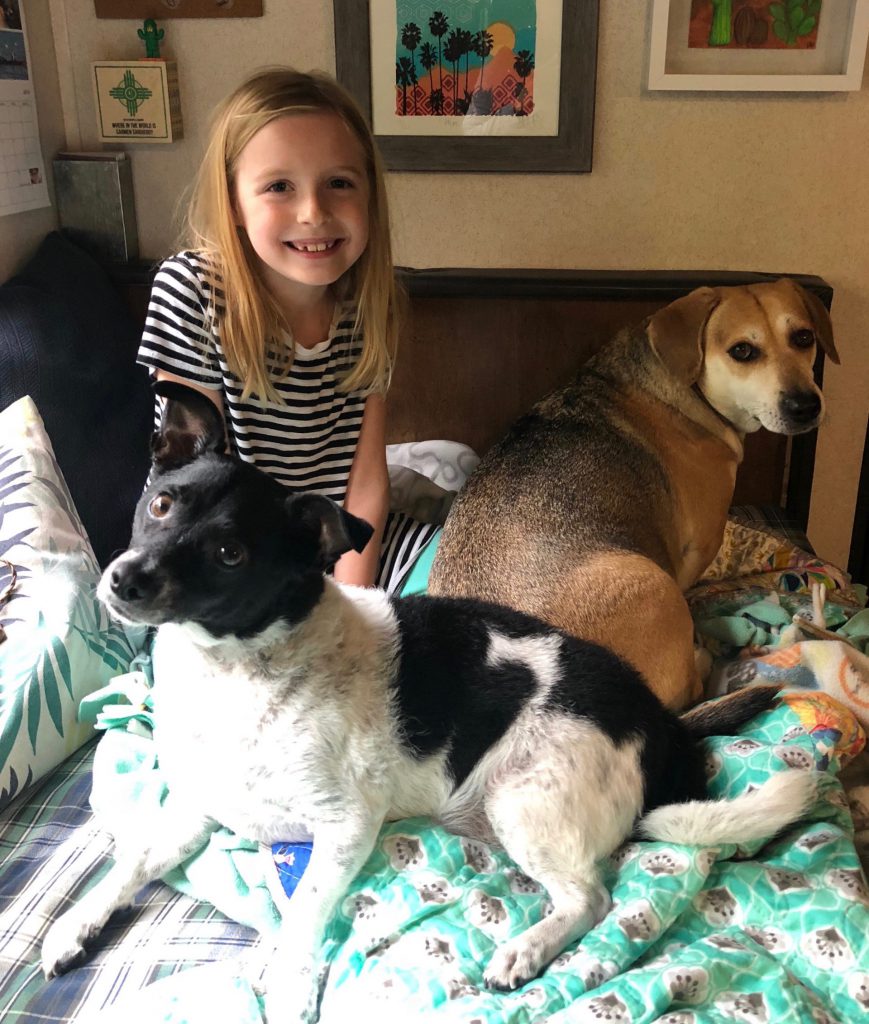 a morning puzzle, before all the fun friend time comes to a screeching halt.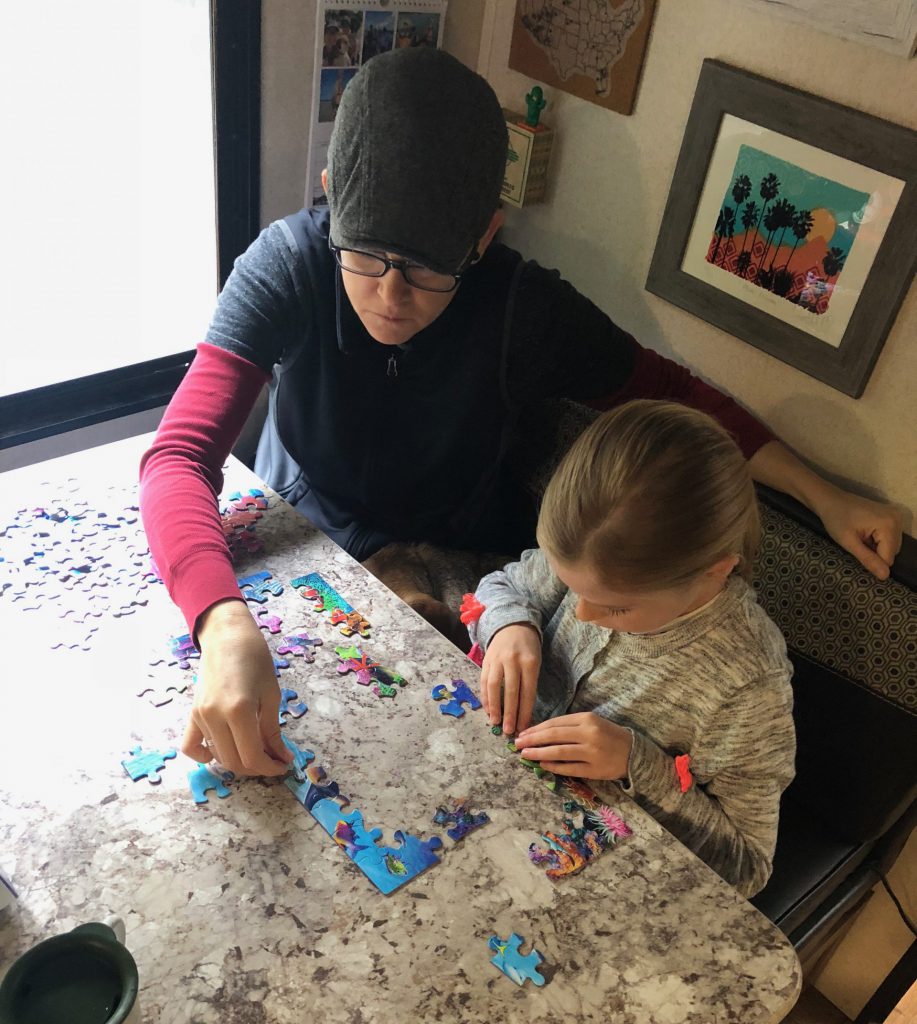 the next morning, we had a LONG drive, so i picked up anna early and we said our goodbyes and got on the road. we are hoping to reconnect with these fun friends sometime this winter in the warm desert…