after our time in sequim with jenn and brandy, we had a LONG drive around the puget sound and then back up to north cascades national park. this would be our first stop on a whirlwind week at north cascades, exploring seattle and then moving down to mount rainier (which is where i am typing this from, i'm almost all caught up!!!). anyhow. derek was off for the week and we had two days at north cascades, so we didn't waste any time getting started exploring.
our first stop was the newhalem visitor center, where we learned a bit about glaciers at a ranger program, and checked out the museum area, where we were pleased to find this giant stuffed banana slug.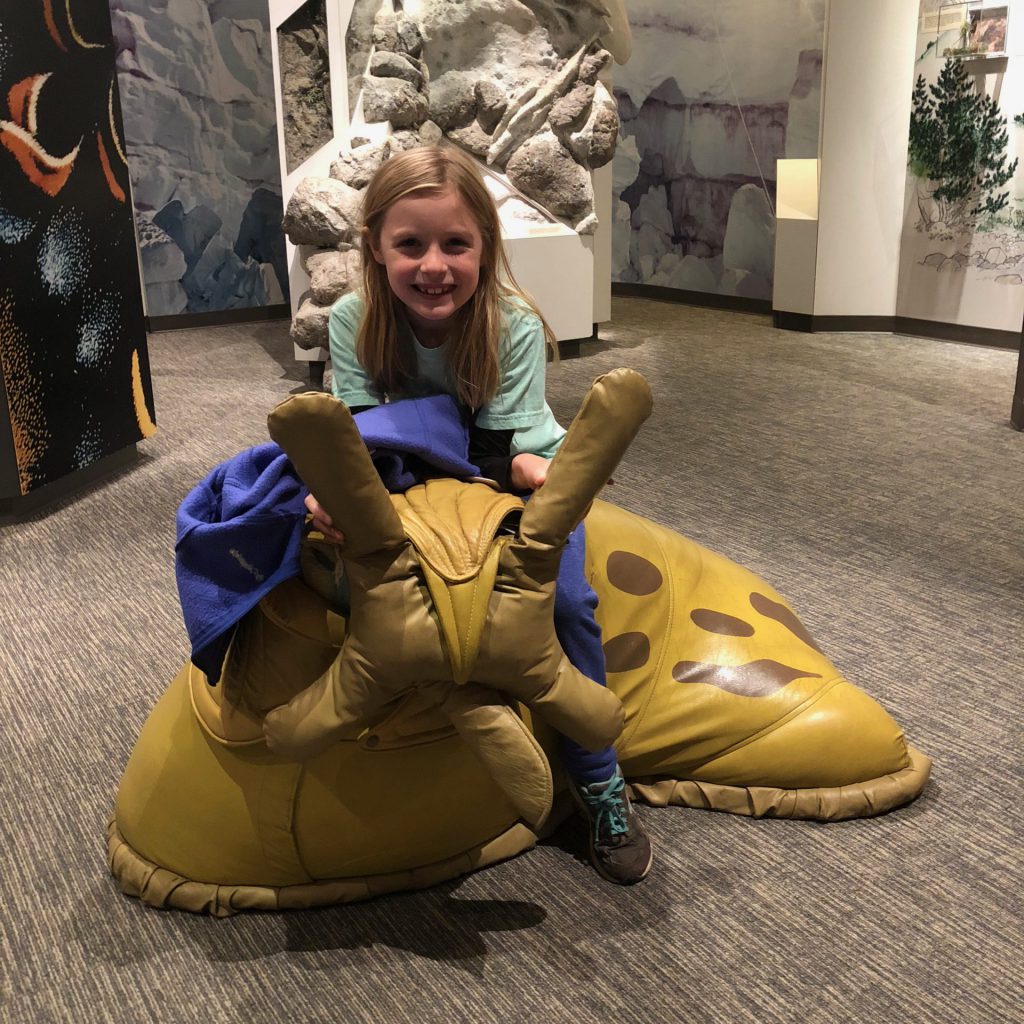 both girls agreed to ride it for a photoshoot. isaac declined.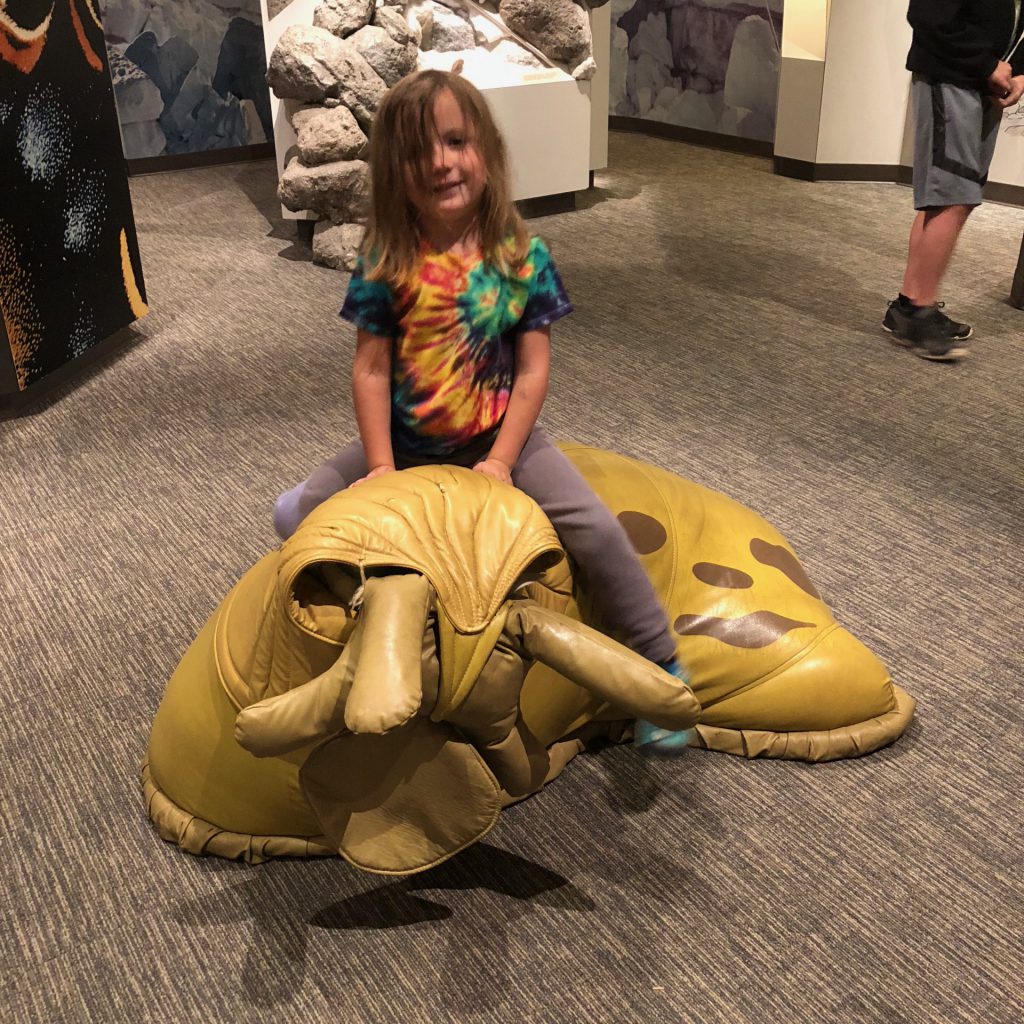 since the weather was a bit cloudy and overcast, we opted for a short hike along some falls nearby, that ended at a power station that we could tour. but the coolest part was probably the suspension bridge just to get from the parking lot to the trail.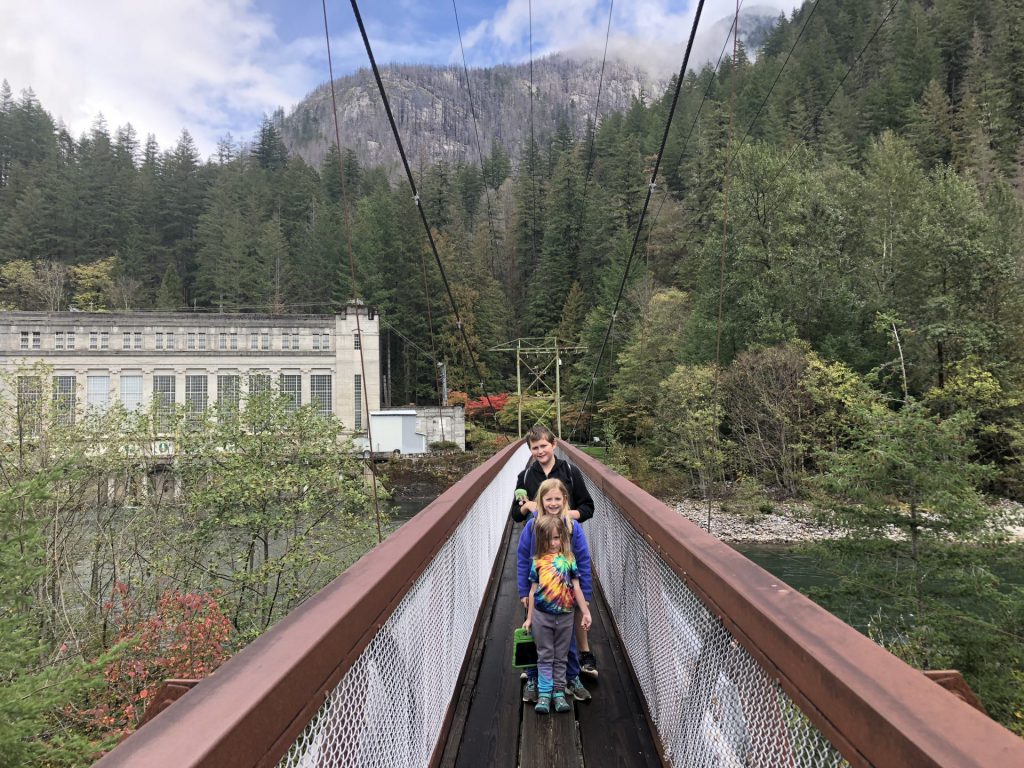 the power of all the rushing waters in north cascades (and areas outside the park) is being harnessed for energy, which makes it a little different from all the untouched wildernesses of other national parks we've been to. there's even a little town inside the park boundaries, with residences for employees. all that to say, there's a bit of an industrial feel in some spots.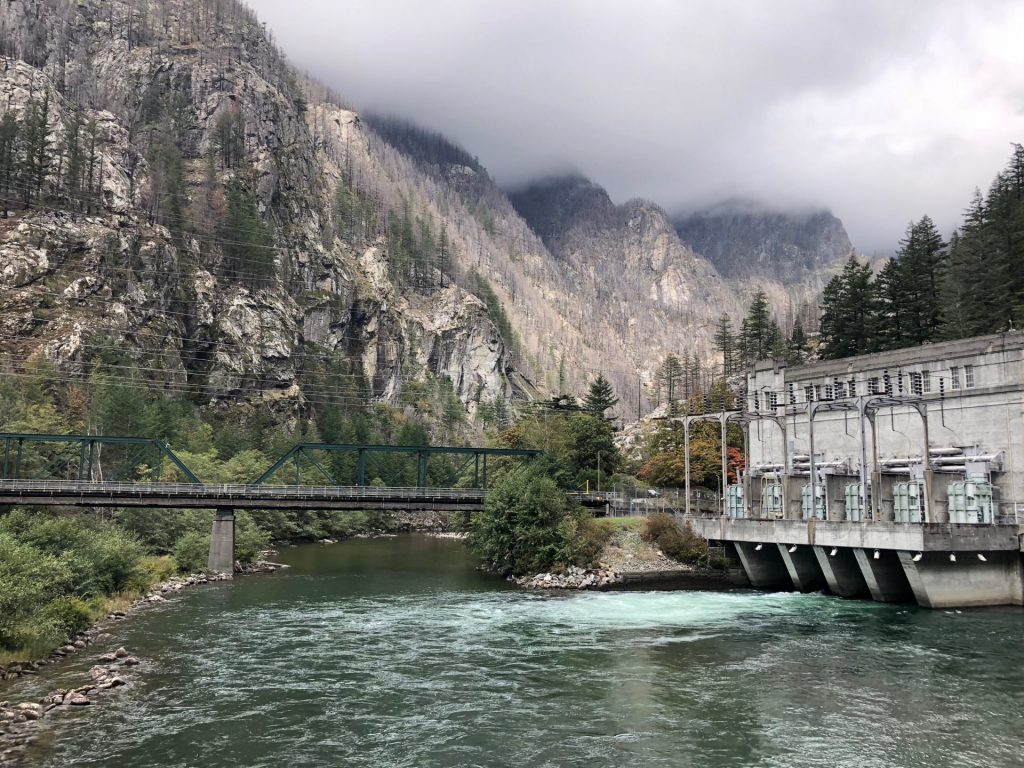 the hike near the old power station was pretty and a lot like the rest of the pnw rainy soggy hikes we've been on. complete with cascading falls.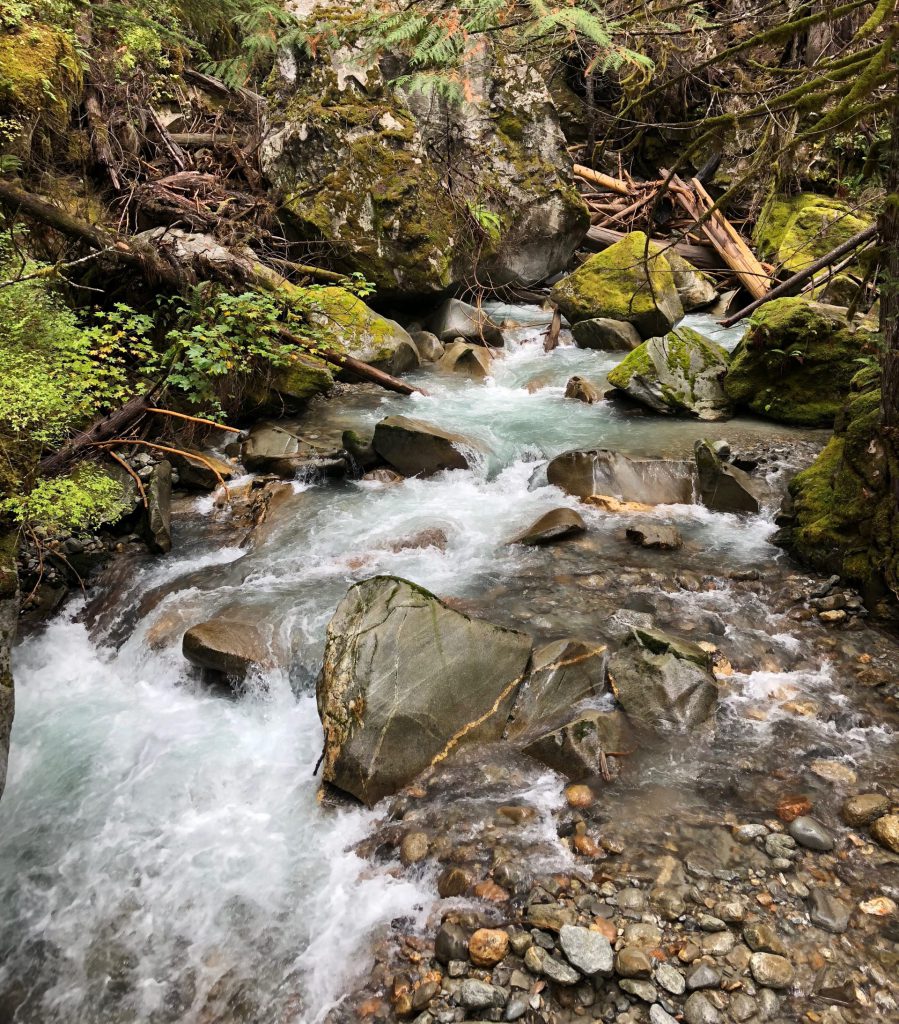 this guy hardly looks up to take in the scenery, opting instead to work on his ranger book. it can be maddening, if i'm honest.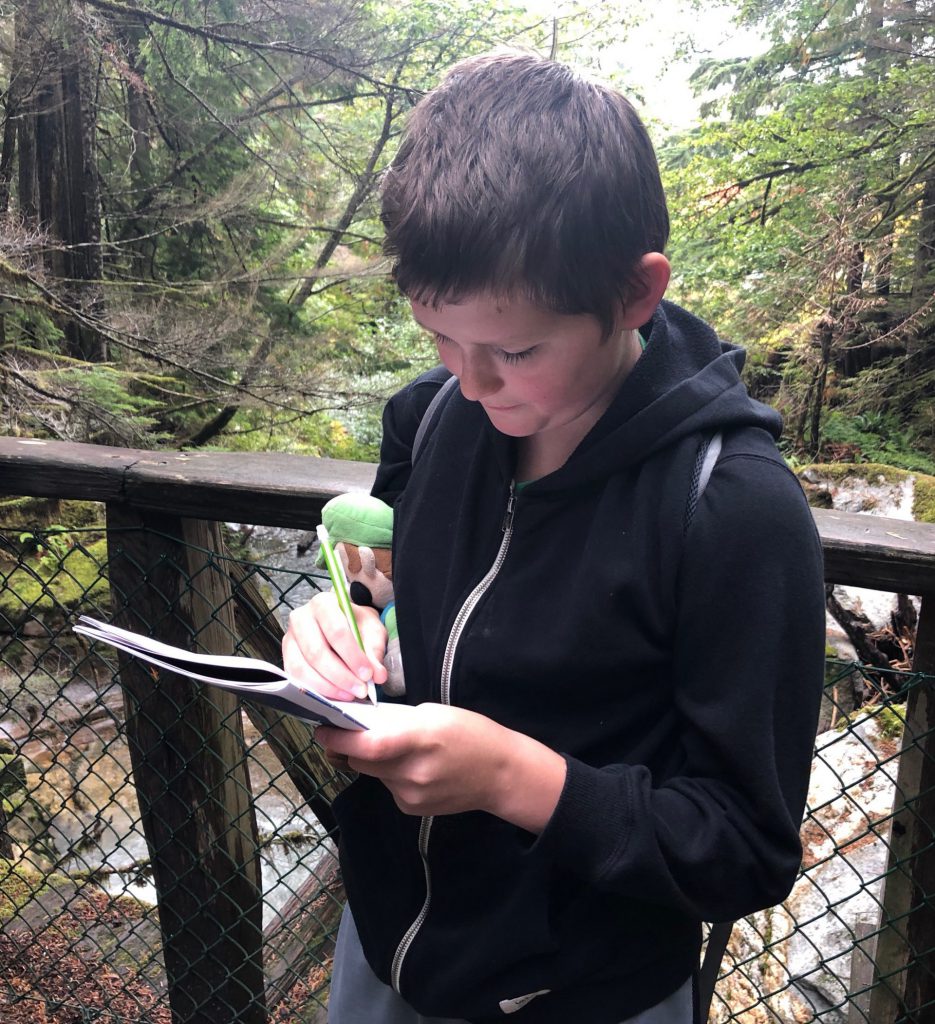 the girls prefer to take it all in and do their books later.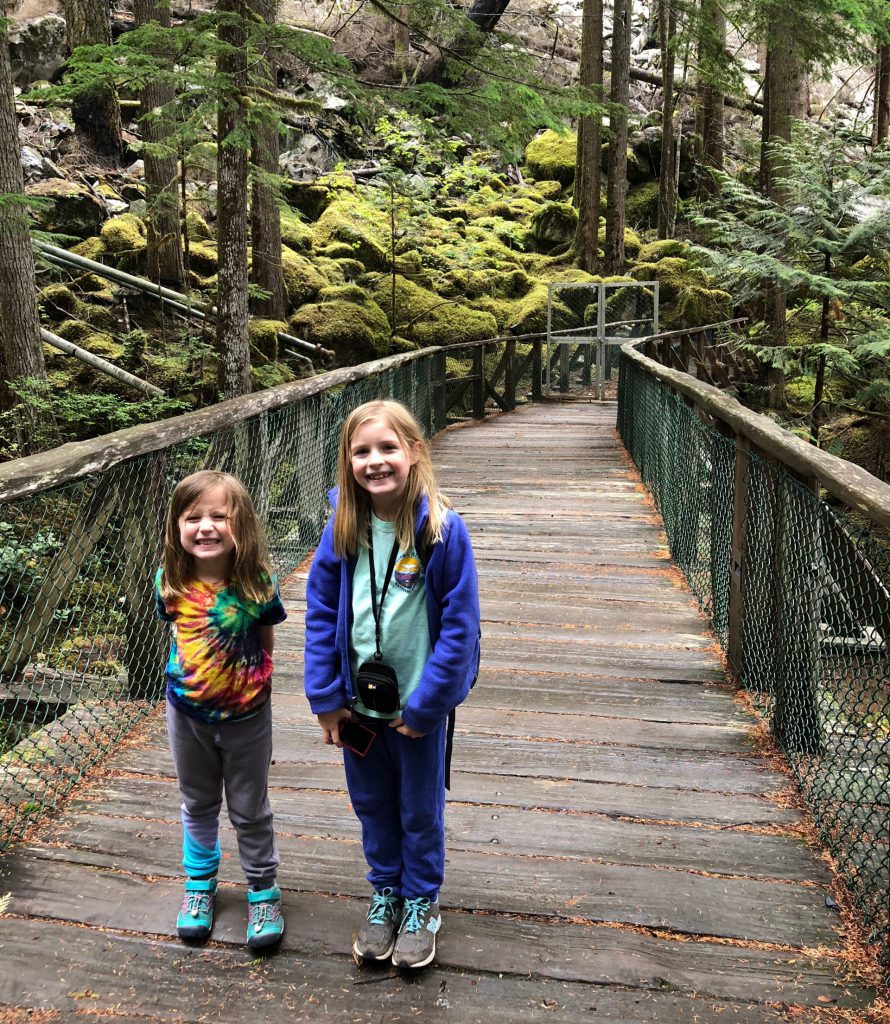 hazel has begun doing this ridiculous pose in all pics.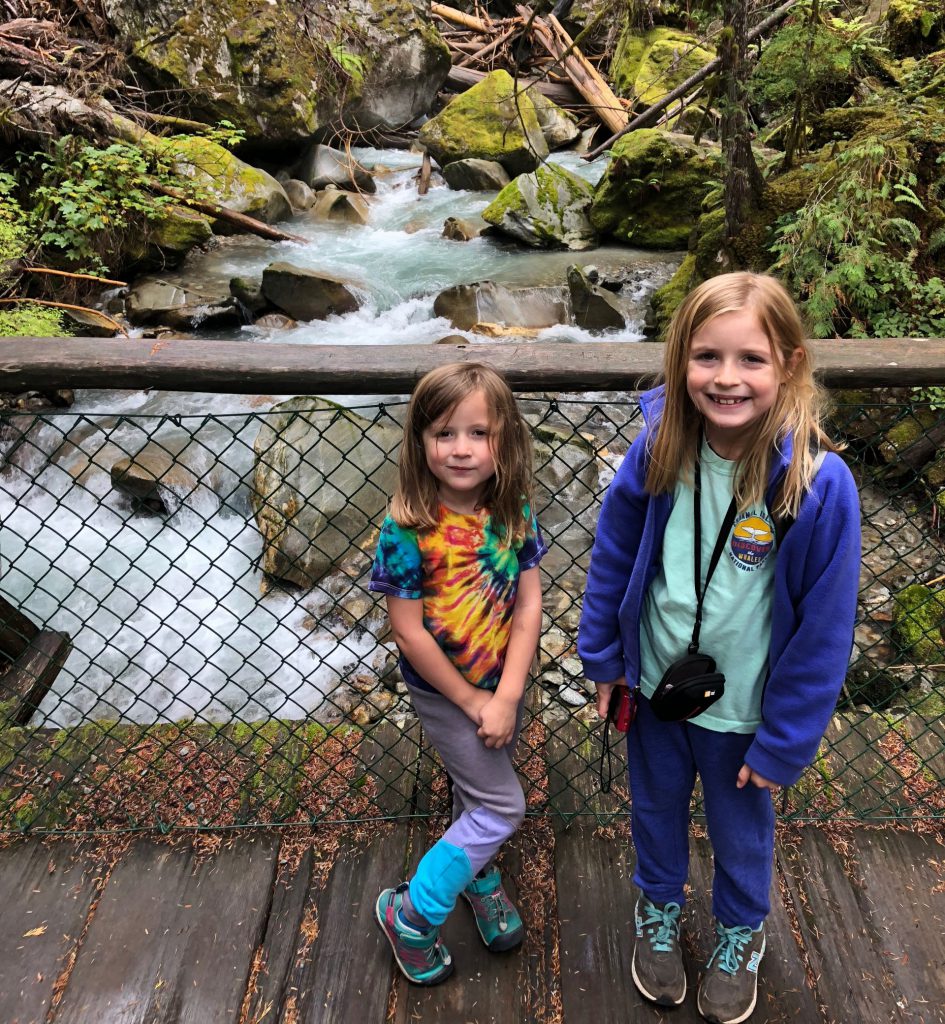 the main waterfall on this trail was pretty great. but hard to capture in a photo.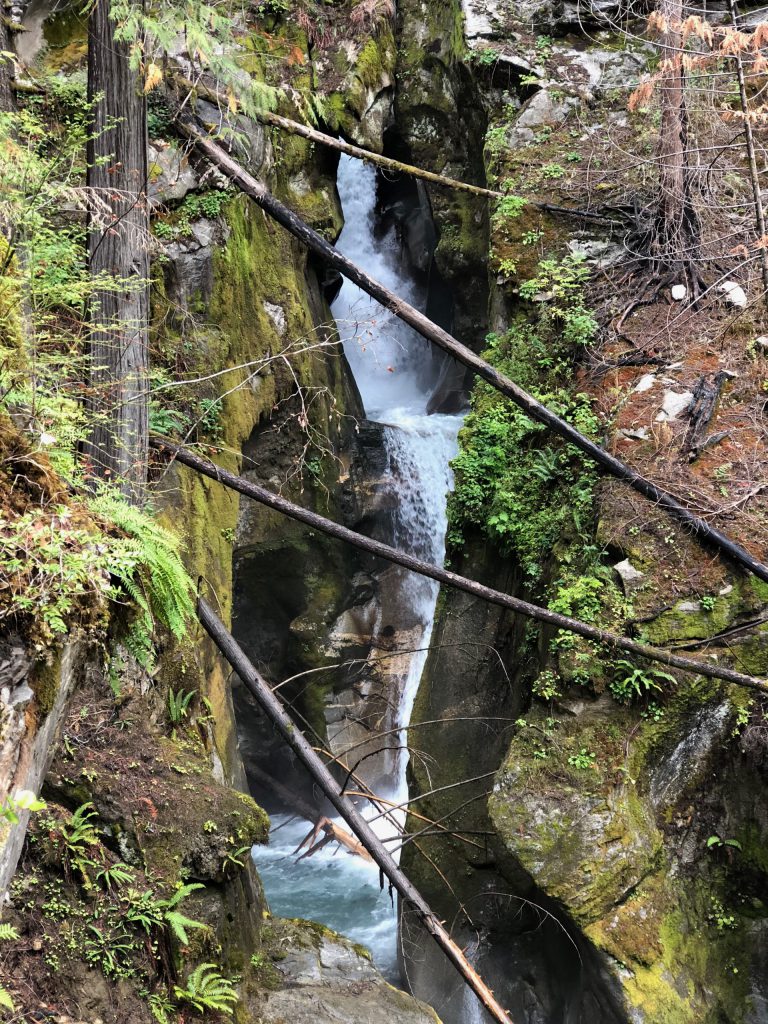 at the end of the hike, we came to the entrance of the gorge power station. it is old.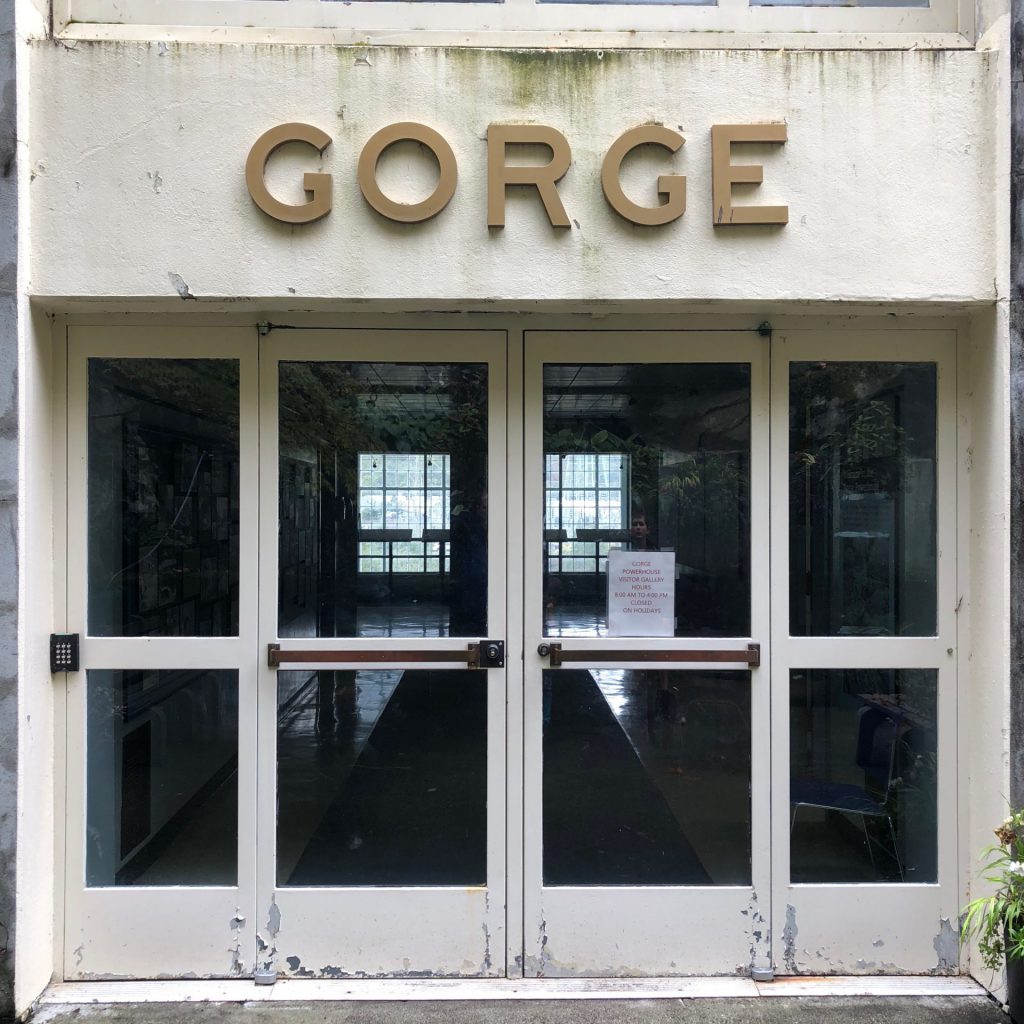 inside, we could look down at all the power station stuff. i don't really get it, but that's where i learned about how much the seattle metropolis relies on power obtained from this area. (a lot. no math facts here).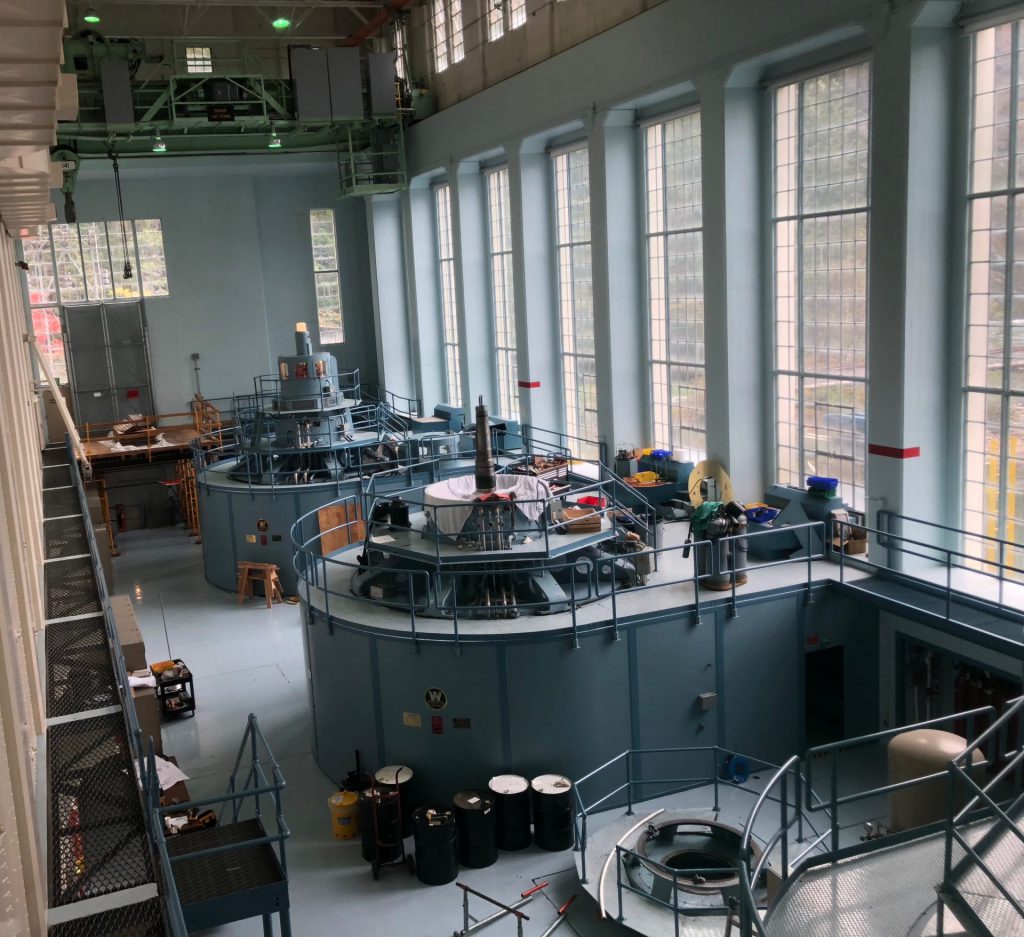 on our way back to the car, there was a lone red tree, making it feel sort of like fall.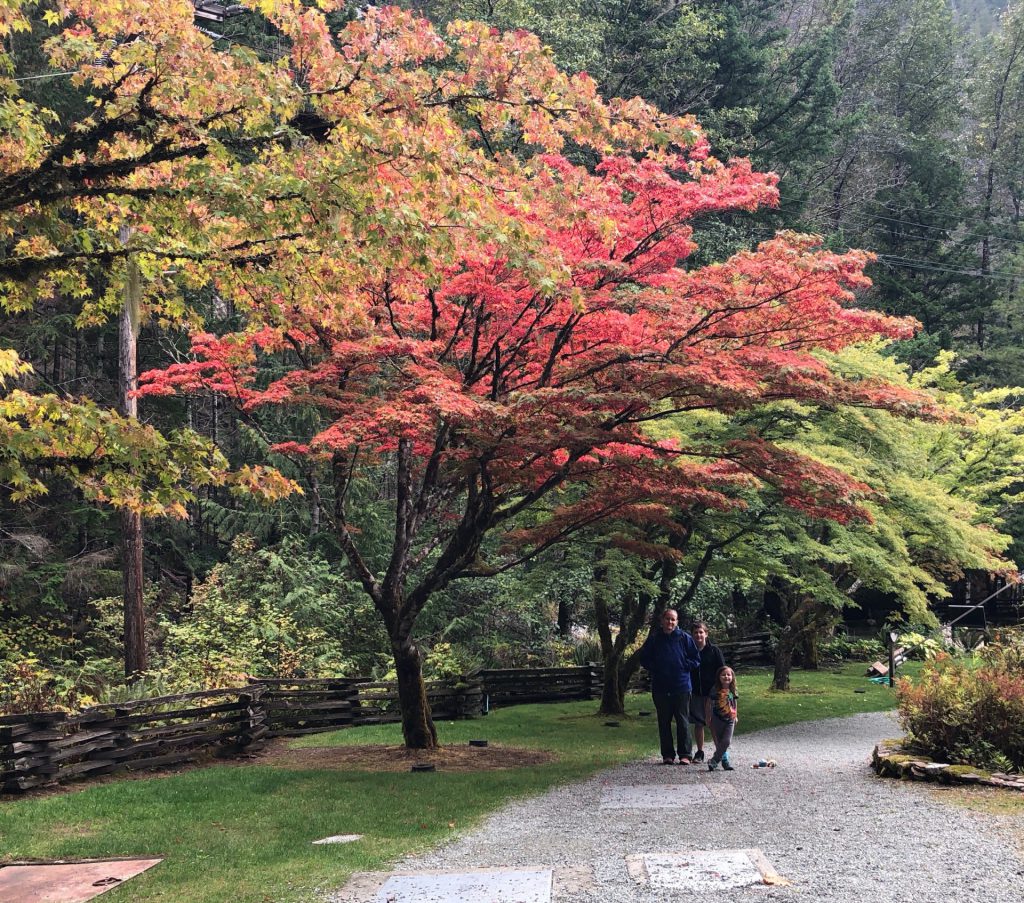 autumn leaf hazel.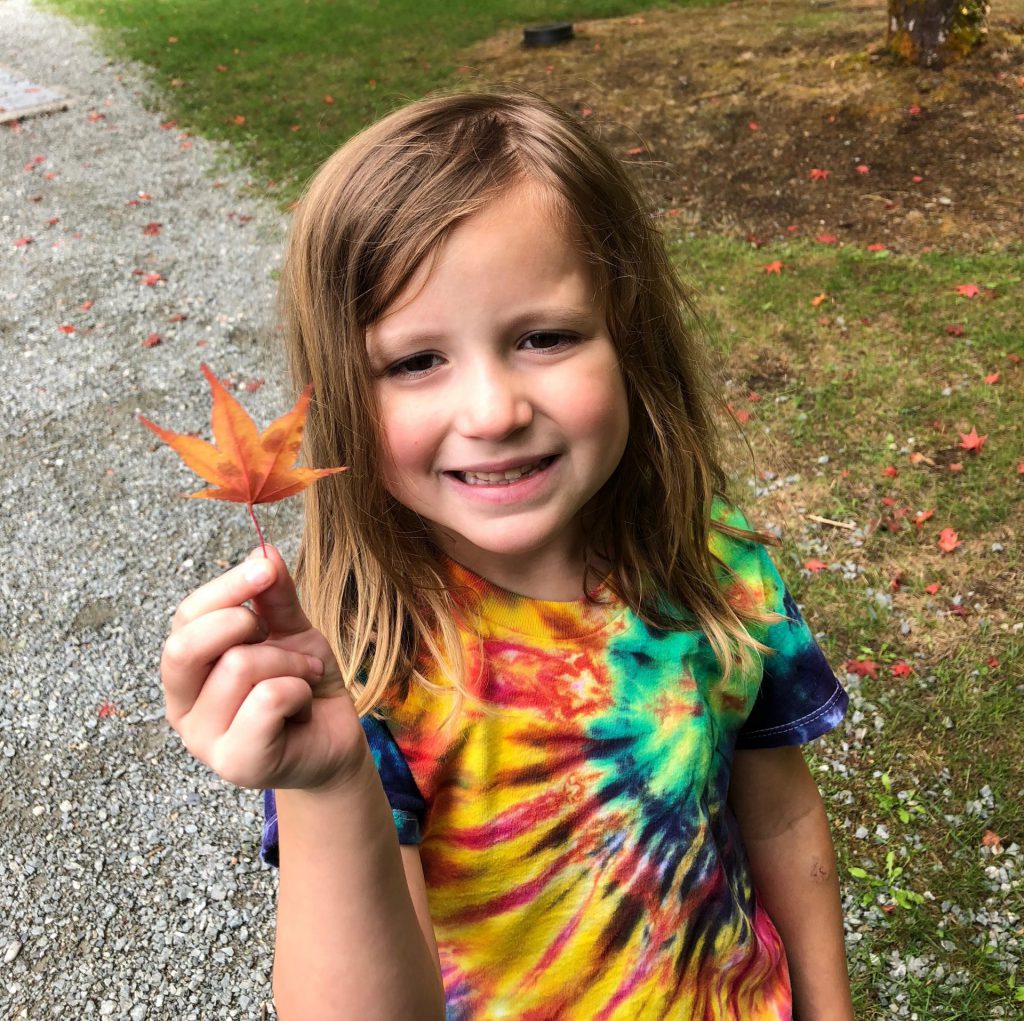 and she asked me to take this picture of her with these flowers.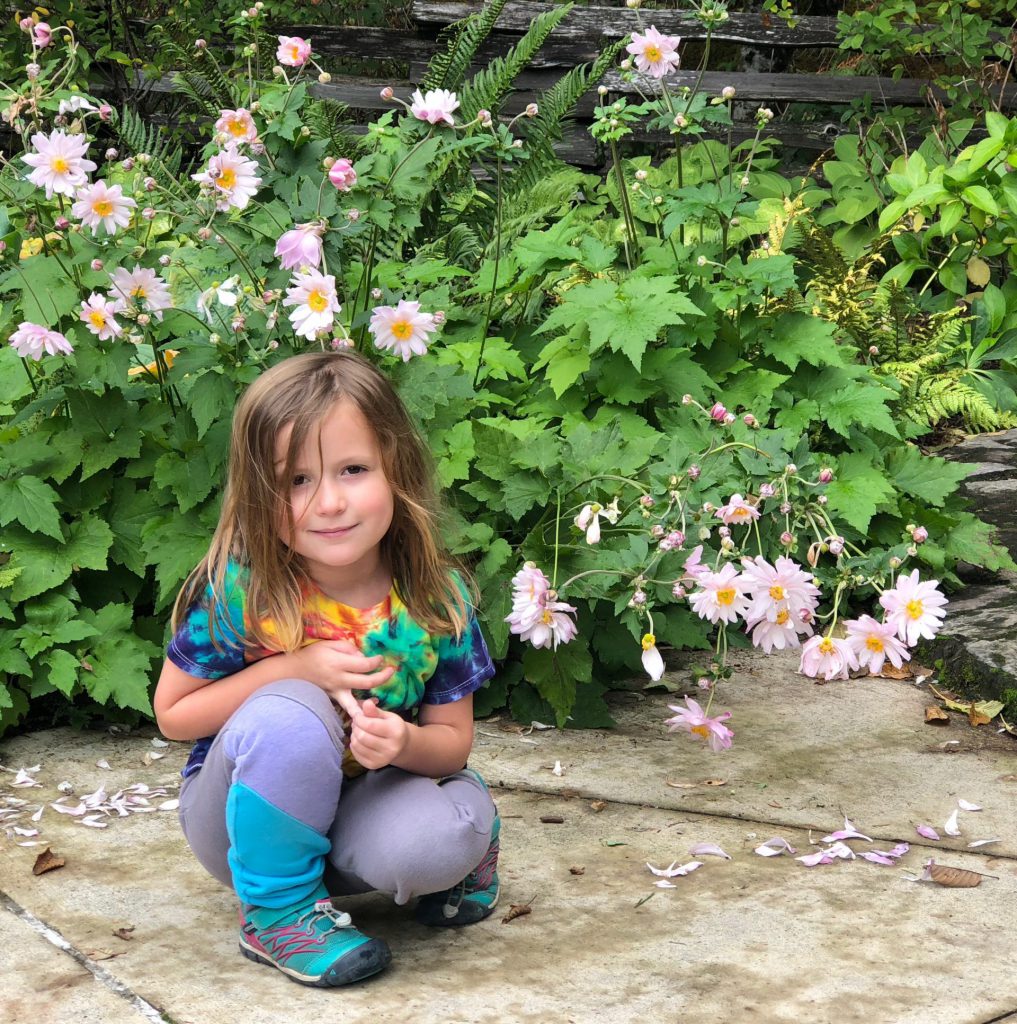 from there, we decided to take a drive up to diablo lake. like several other lakes in the park, it's formed by the river being dammed. in the summer, the "glacial flour" being carried down by melting glacial waters gives it a beautiful turquoise appearance. we are nearing the end of the turquoise season, but it still showed slightly and when the sun magically appeared, it was pretty.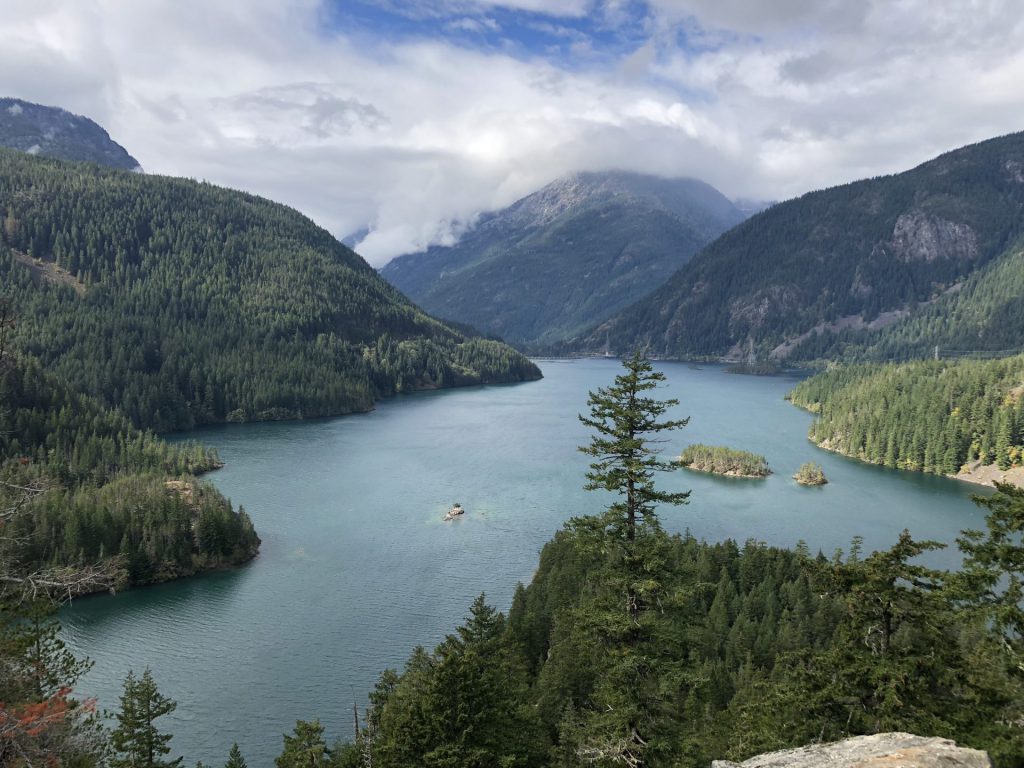 but super duper windy up there. 😉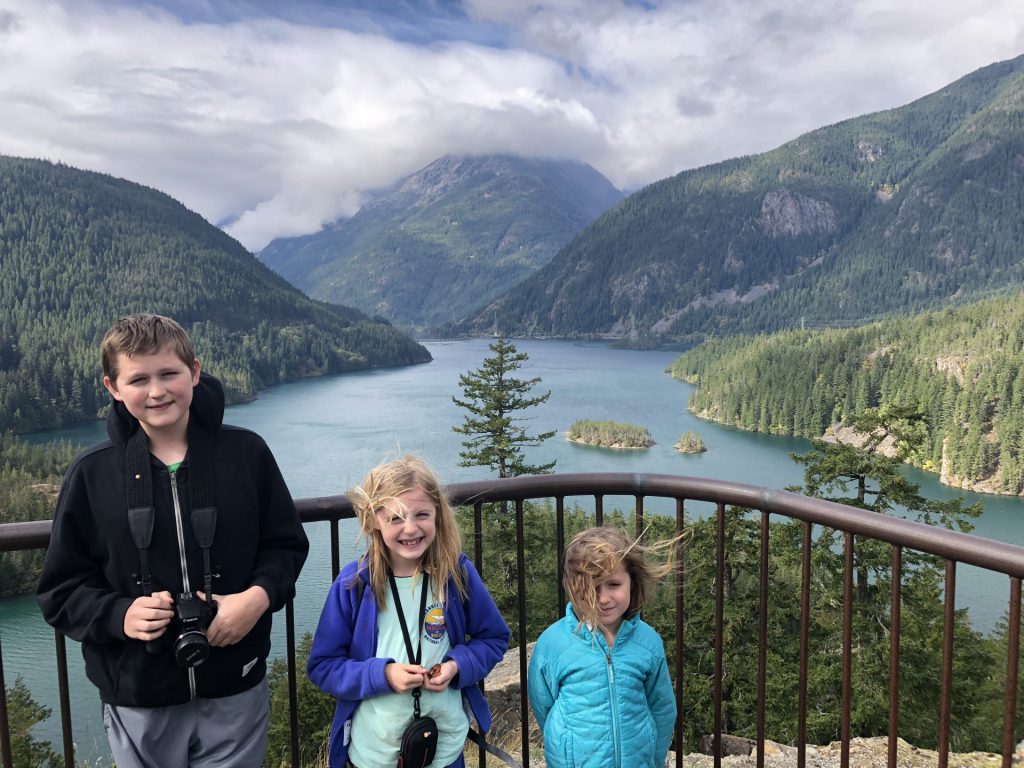 after our stop, we started back out of the park towards camp, stopping in the little power company town to get snacks and play on this old train.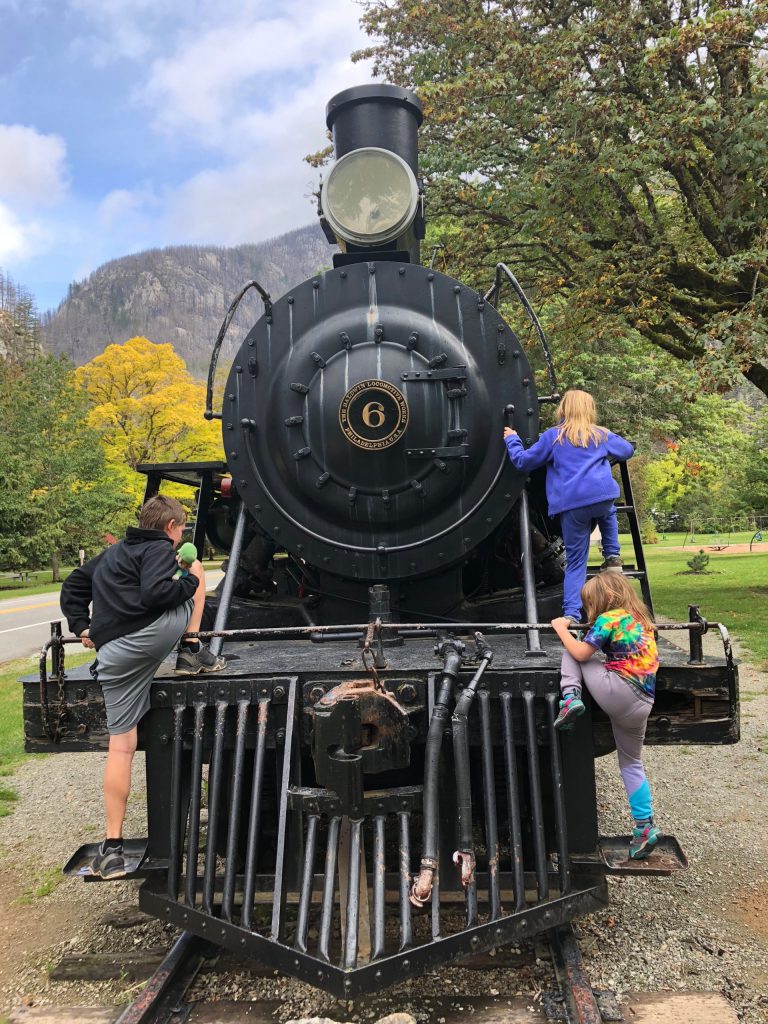 inside.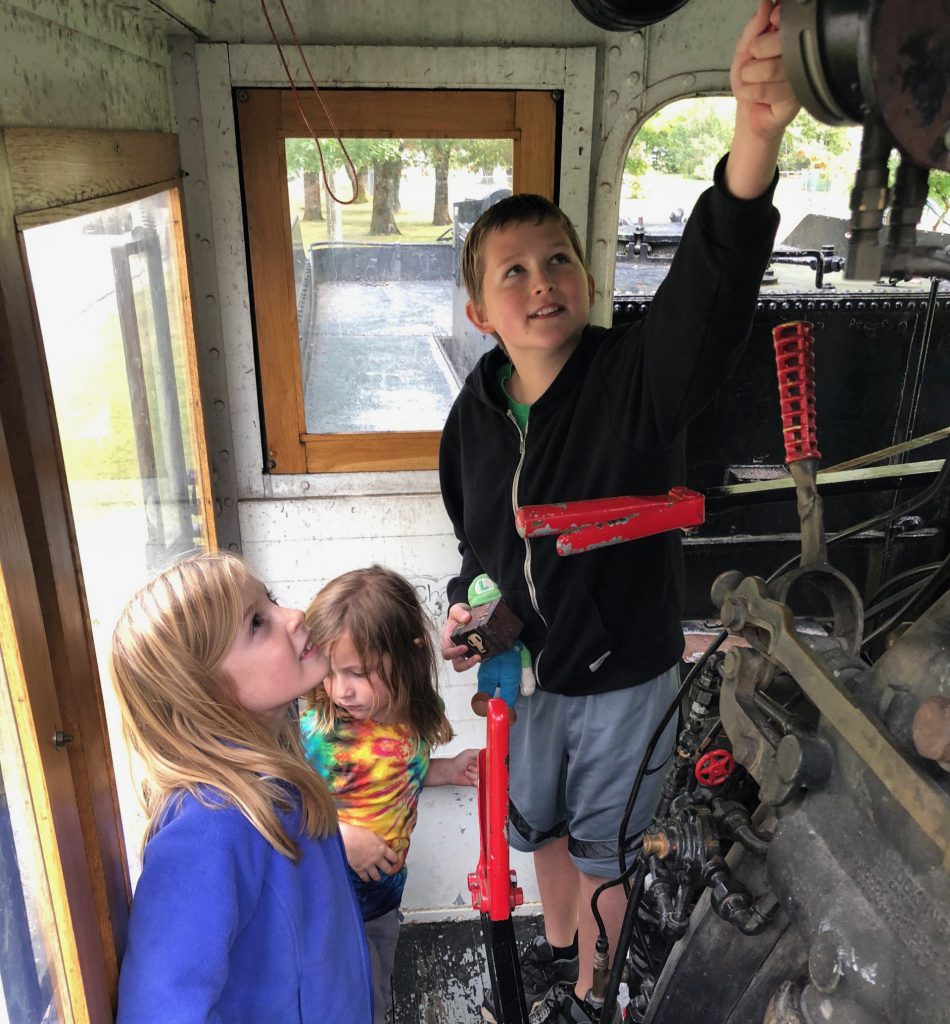 all the train explorers.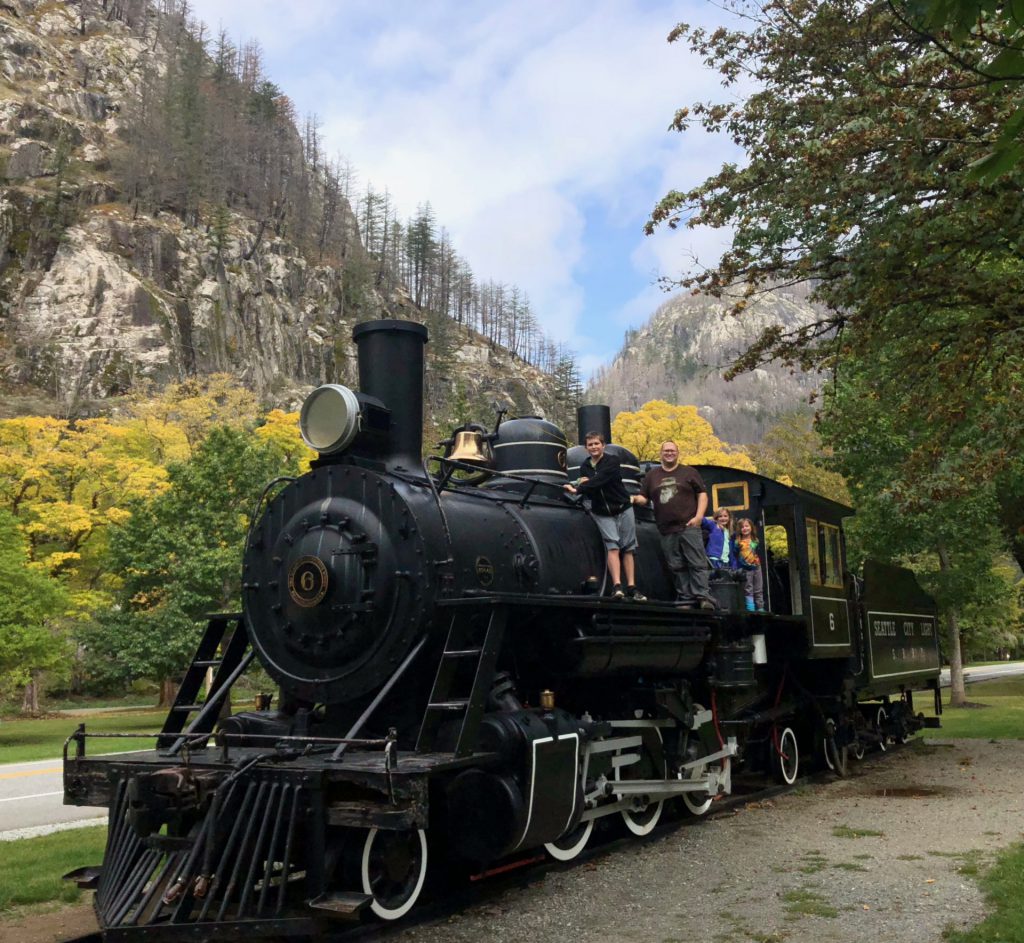 on our way from the park, back to camp, we stopped at cascadian farms, which jenn and brandy had told us about, for some ice cream and gourds.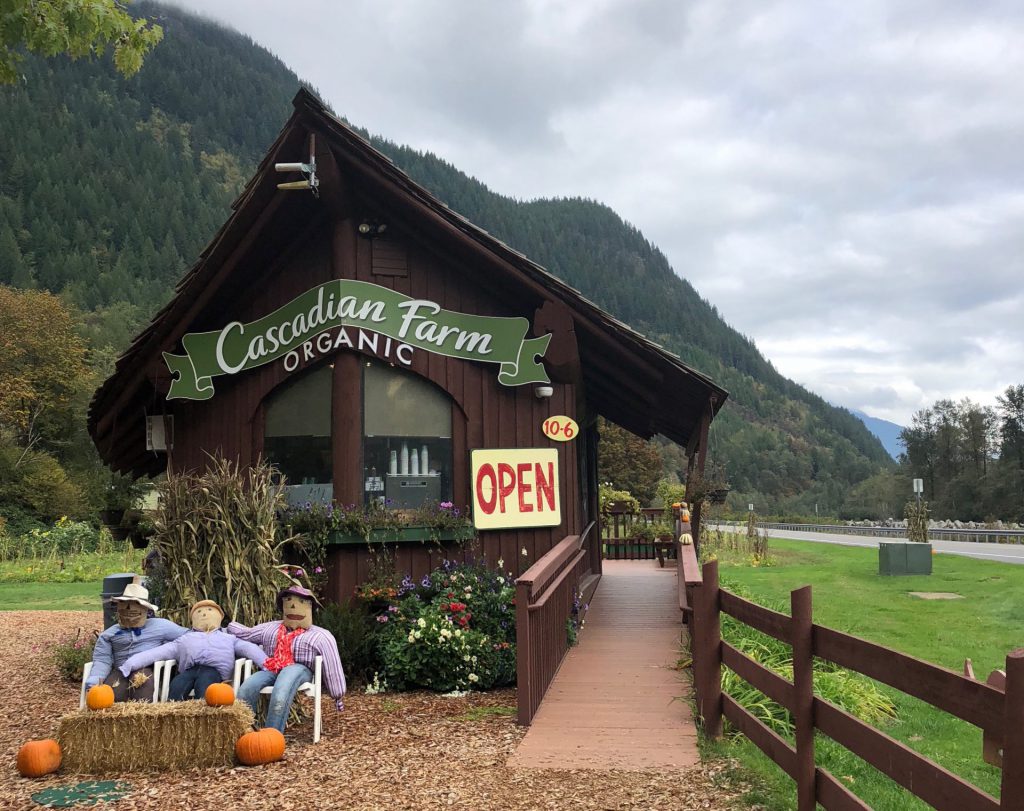 anna went with pumpkin. hazel and isaac stayed safe with chocolate. also. please note isaac's face.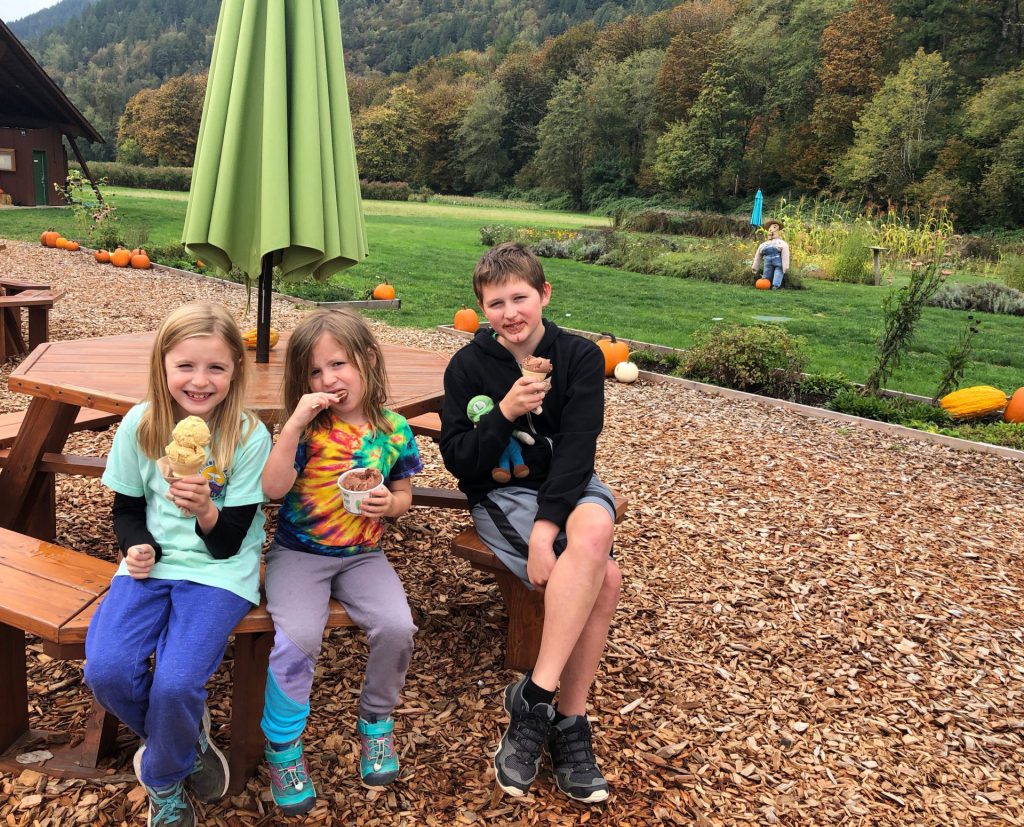 and that was our first day of adventures. stay tuned for day two….