with a good night's rest under our belts and after sort of slow morning, we arrived back at magic kingdom for our fourth and final day of disney world mania. the kids all decided on magic kingdom, so we could go on some of our favorites again (i'm looking at you aladdin's magic carpets) and try out some rides that didn't make the cut on day one. we also felt like we exhausted all that we were interested in at the other two parks, and we weren't all that interested in animal kingdom. so, off we went…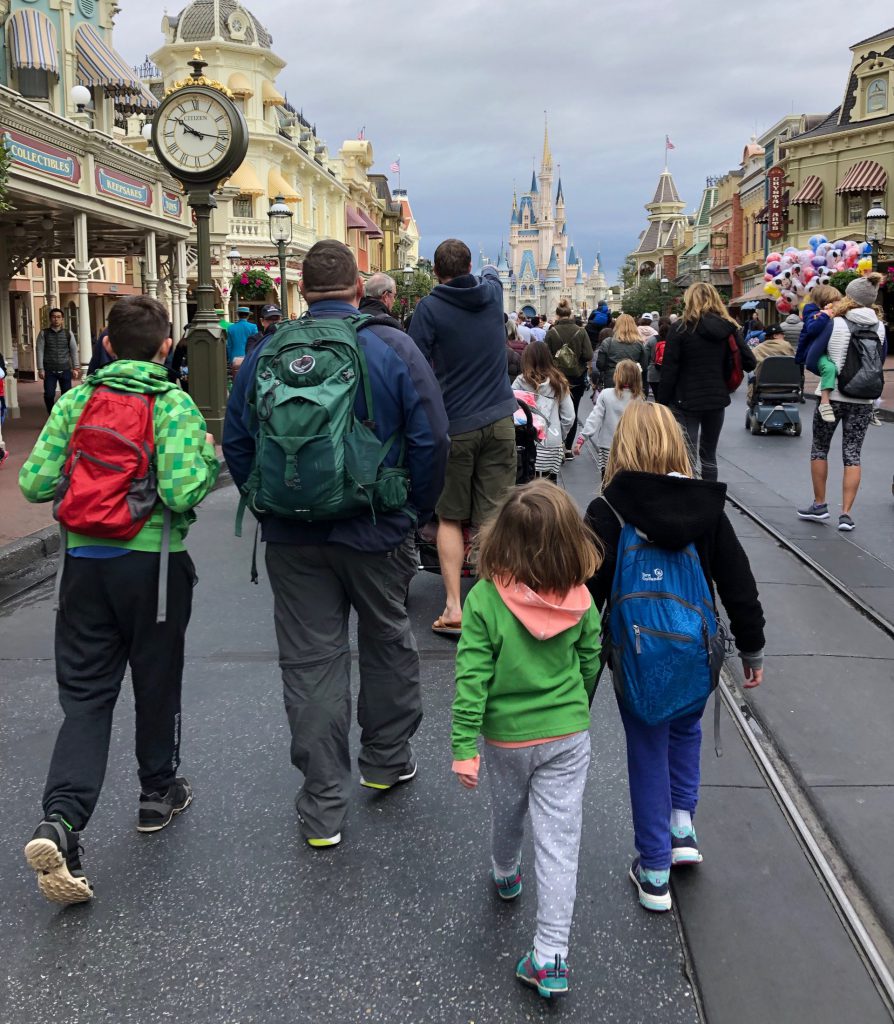 hazel had her eye on the carousel, so when we rolled up on it and the wait time was estimated to be 5 minutes (but was really more like 15), we hopped on. so. carousel. check.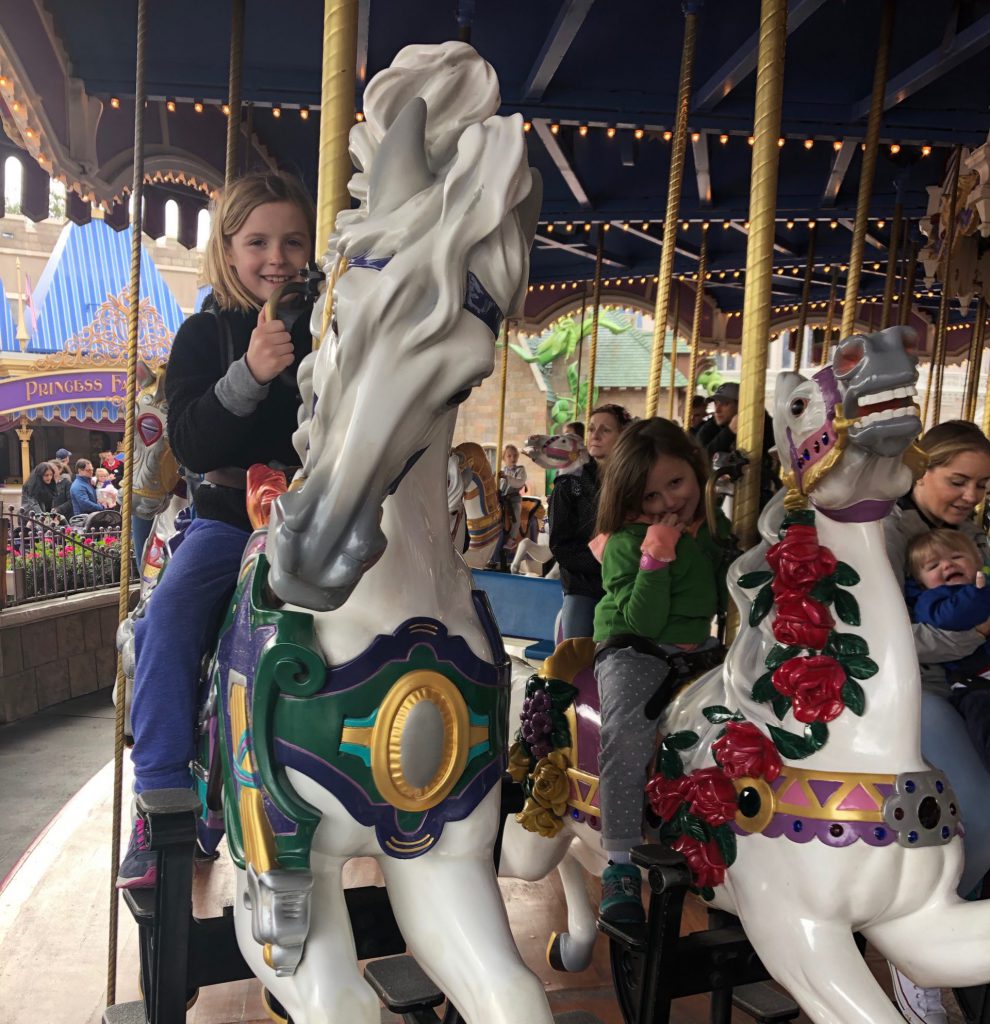 next to the carousel was the hall of princesses and we happened to snag a fastpass for the rapunzel and tiana meet and greet, so that was our next item on the agenda. it was the first of many princess meetings of the day. i can't stand the cuteness.
when we were done with tiana and rapunzel, we hopped over to the line for cinderella and elena of avalor (who we didn't know much about). it was pretty short and within a few minutes we were on our way.
from there, we made our way to *surprise* aladdin's magic carpets. we didn't have a fast pass, so there was some waiting, but the girls snuggled and wrestled and kept themselves entertained. and soon we were flying (in circles) over the streets of agrabah (for like 21 seconds).
while the girls and i were waiting in line for the magic carpets, derek and isaac camped out to wait for aladdin and jasmine to return for a meet and greet session. when we hopped off the ride, we met up with them and only had to wait a few minutes before it was our turn. first the girls…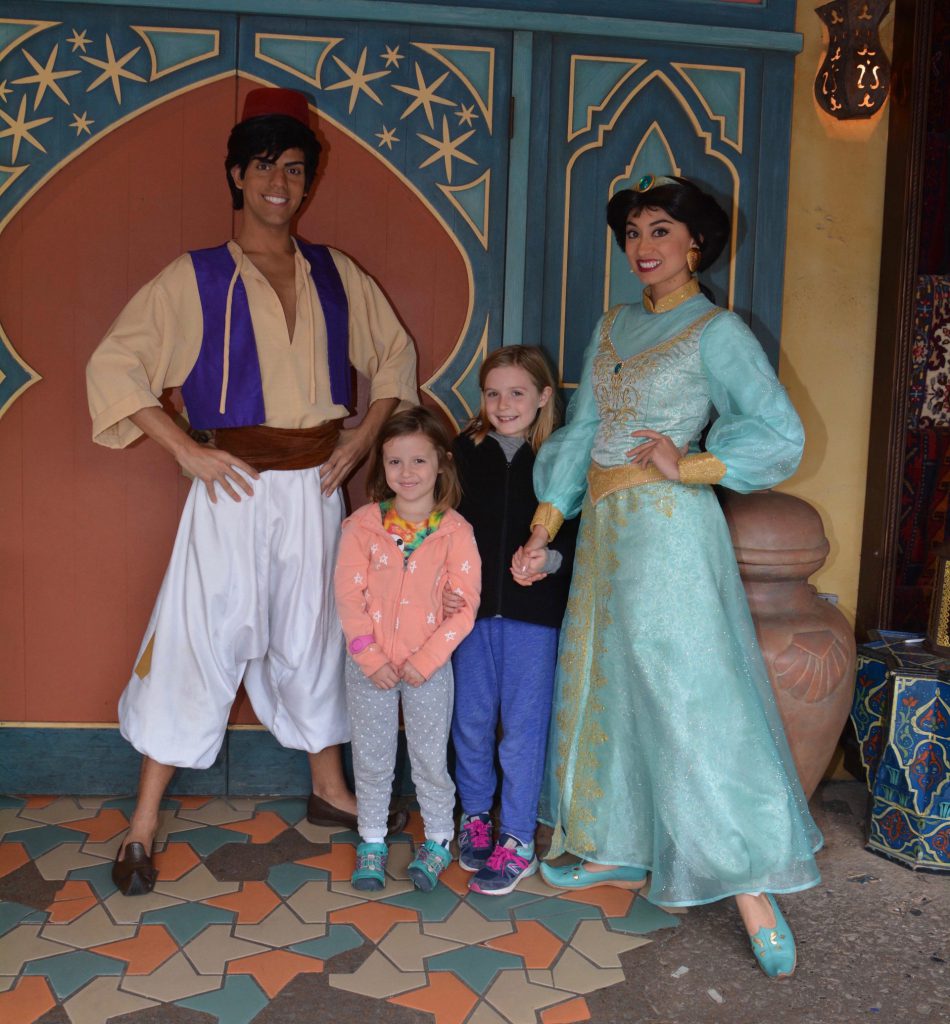 and then our family. and guess what? isaac joined us!! maybe someone used their genie wish to make it happen. (me).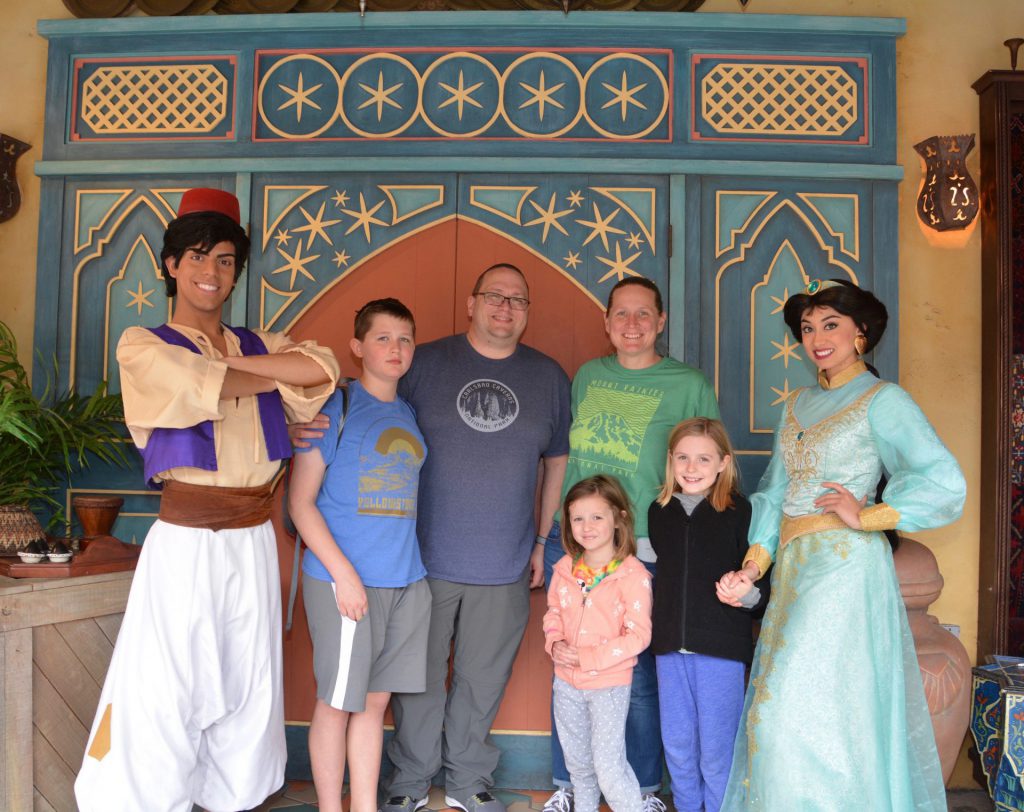 after aladdin, we managed a fastpass to the dumbo ride, so we started across the park, passing by the castle, where i snapped this pic. hazel was wallowing in despair because i wouldn't buy her a bubble wand.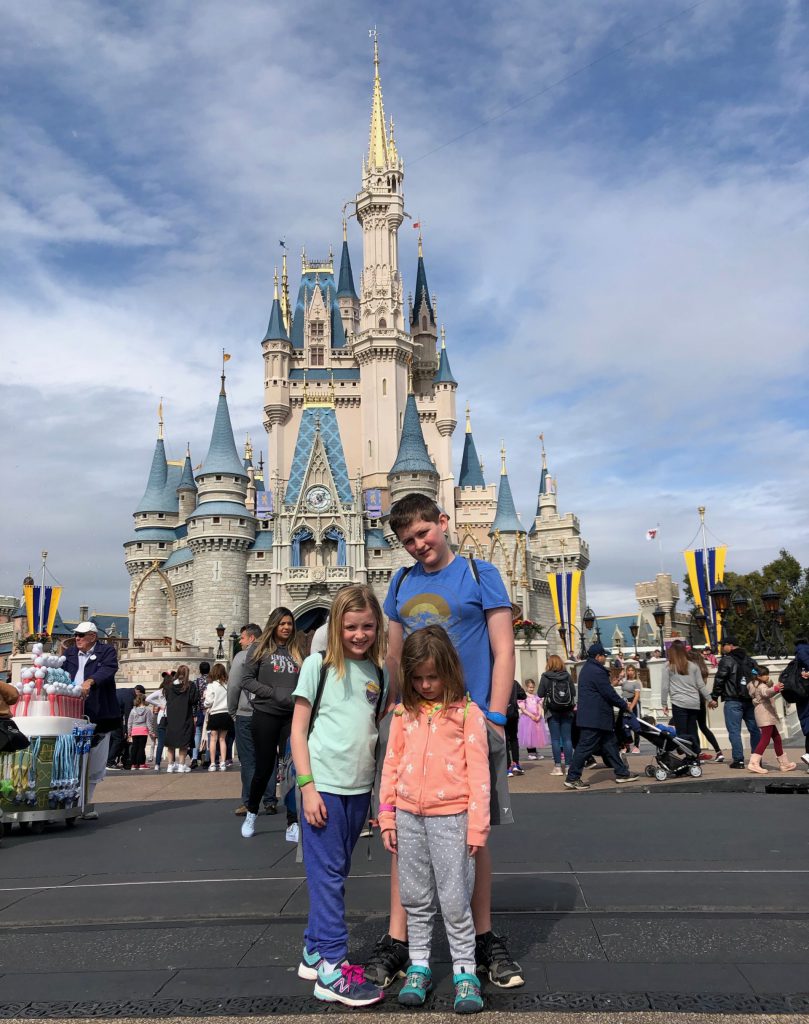 on our way to dumbo, we passed by the meet and greet for merida (of brave). we figured we could squeeze it in, and hopped in line. the girls made a few friends, sharing their tiny princess figurine collection to pass the time.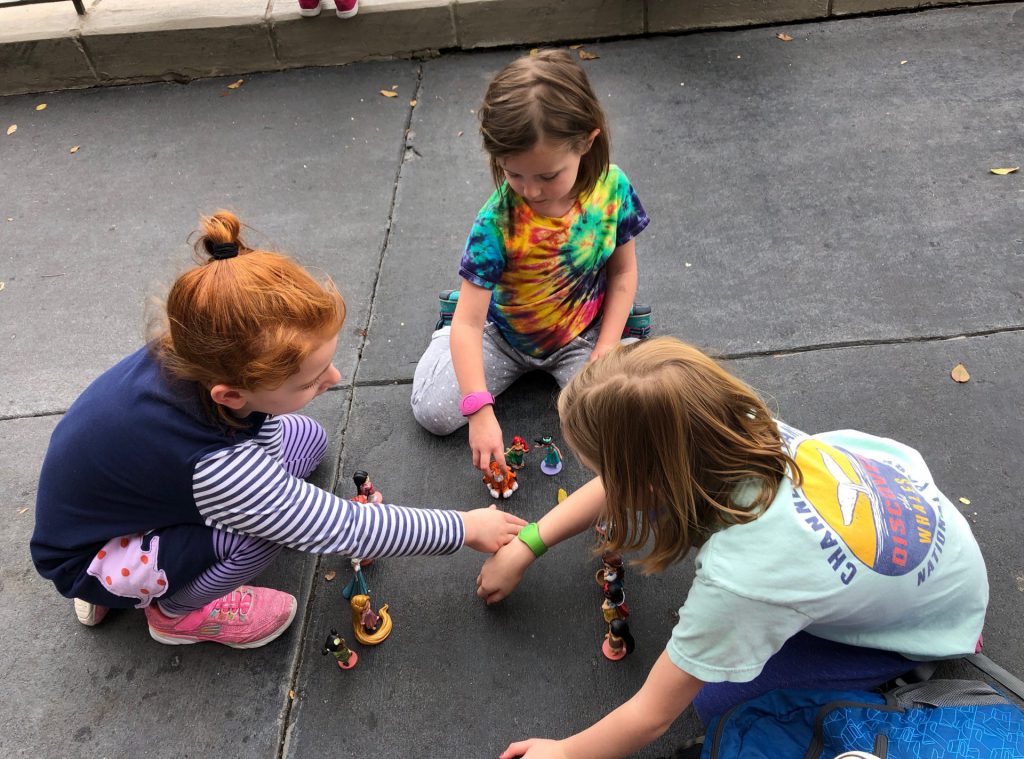 we almost didn't make the cut for merida to have to race off to be in the parade, but thankfully we were one of the last visits. in the movie, she has three rascally brothers and she joked with the girls about their troublesome brother, who refused to be in the picture.
and then. dumbo. basically magic carpets, but in an elephant.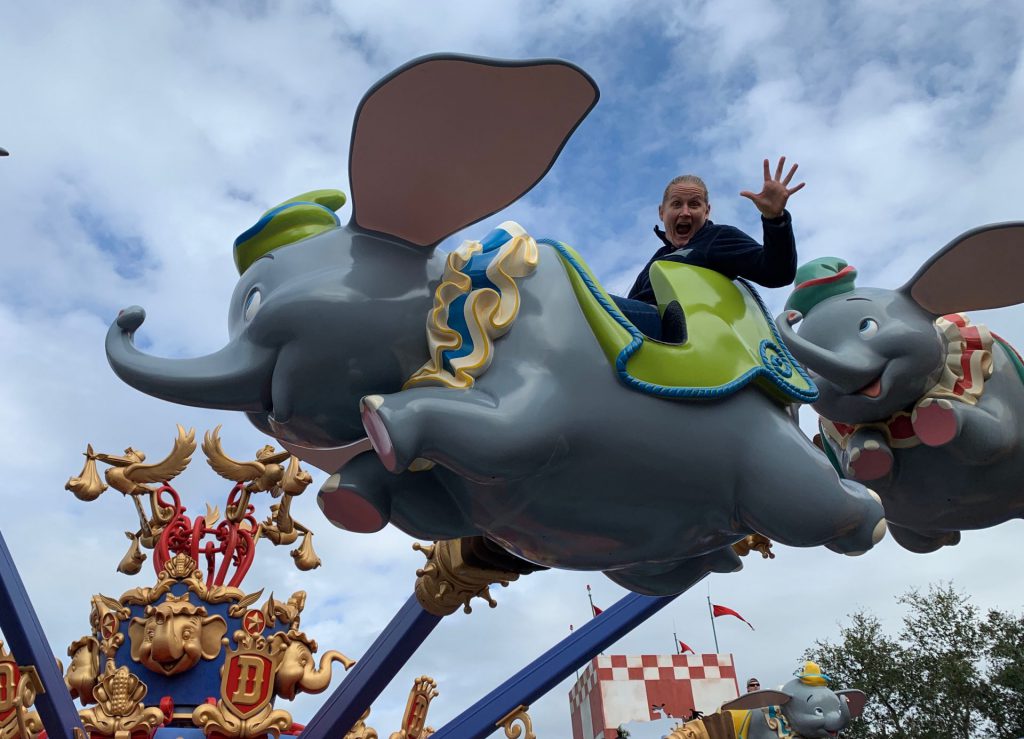 selfie with my (cute) fellow dumbo passengers.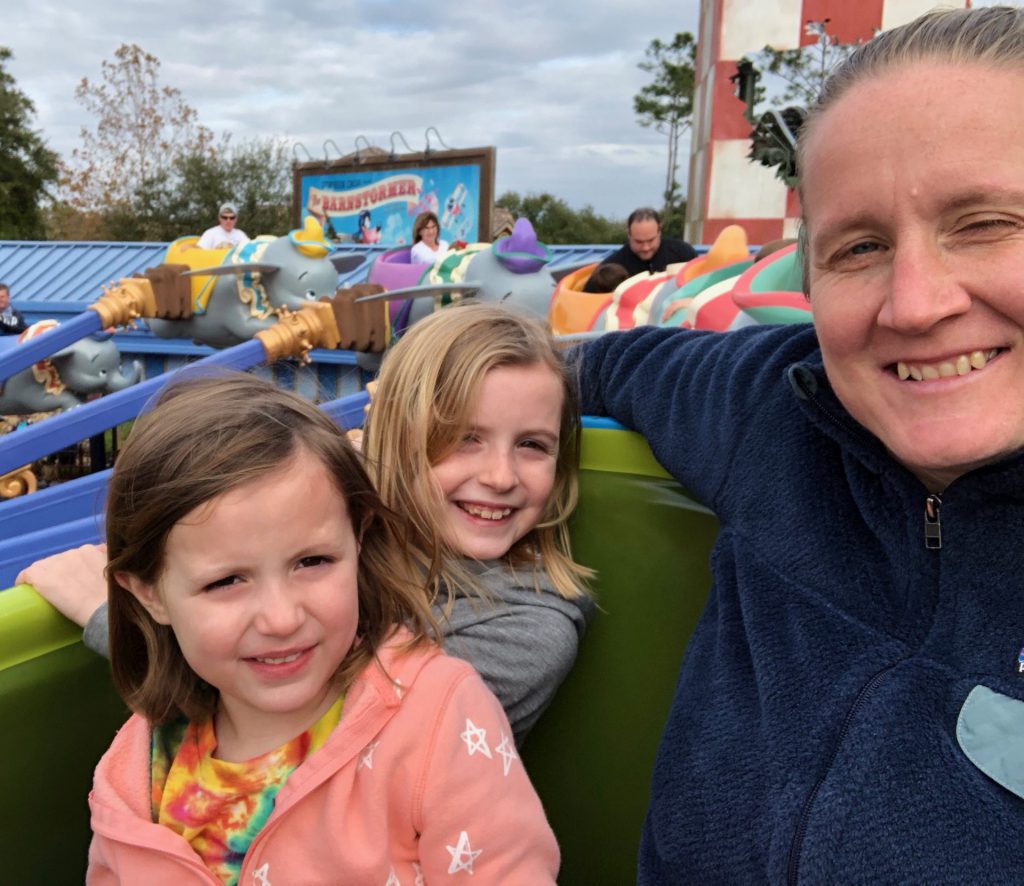 after hopping off dumbo, we snagged another fastpass for goofy's barnstormer, so gave that another go. isaac sat out again, but offered to take pics for us, so we got this cool shot as we came around a turn.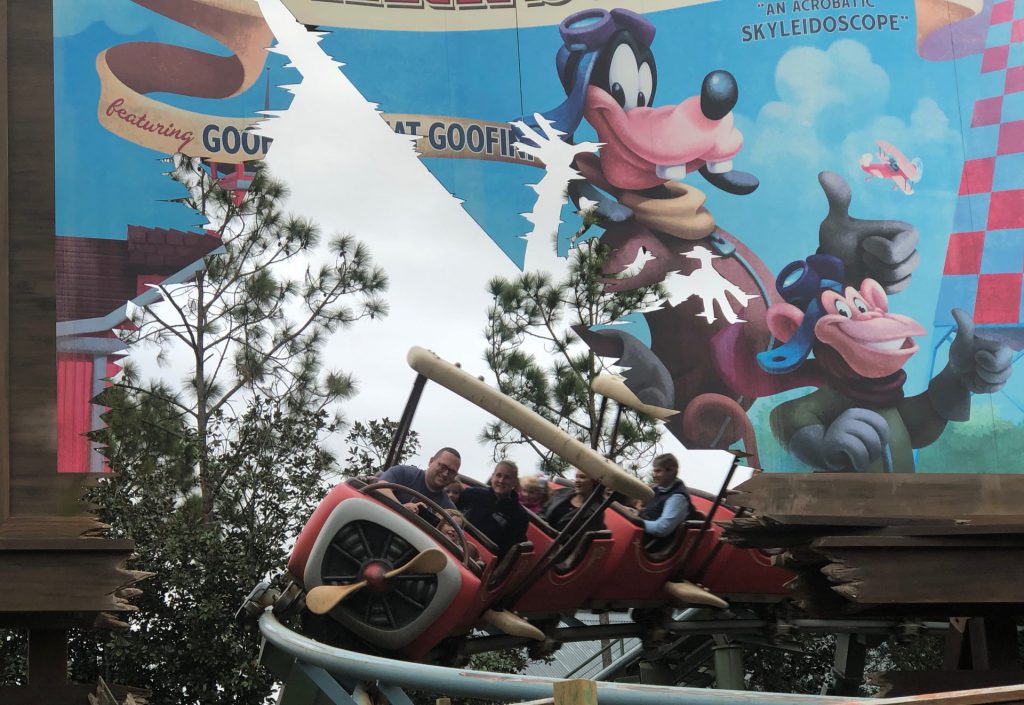 since we were relatively laid back about this last day, we were able to just hop on the disney app and get fastpasses as they became available. we rode the magic carpets again. and ariel's under the sea. and we decided to try pirates of the caribbean, which i vaguely remember from my childhood, before all of the movies came out. they've added a few captain jack sparrow's to keep it updated, but mostly it was just random pirates, looting and drinking and such.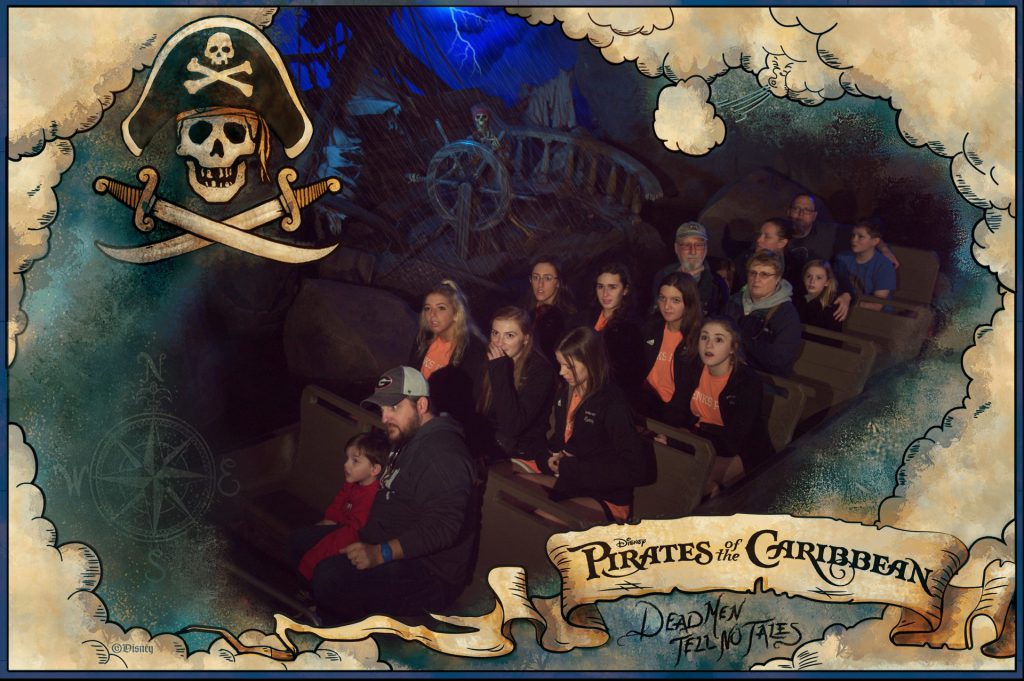 sometime in the afternoon, we decided to split up. anna was willing to try space mountain with me (and the other two were decidedly not, isaac having had a traumatizing experience with it when he was five, and hazel having passed out on slinky dog dash). the wait was supposedly 65 minutes, but ended up being closer to 90 minutes. most of it shuffling along in the stuffy black light darkness, listening to the screams and howls of fellow riders. finally, it was our turn, and we loaded up for our adventure. anna insisted i keep my hands on her for the entirety of the ride, so i obliged.
the ride was a hit. i think. anna wasn't really sure. she said, "i can't stop smiling so i think i liked it" but i think she was a little frazzled. but proud of herself for trying it.
meanwhile, while we waited in line and rode space mountain, derek, isaac and hazel did a little shopping and then headed back to the camper. on their way out, they stopped for a photoshoot, and the pics came out great. i wish we were all there.
while we were waiting in line for space mountain, we were trying to decide whether or not to beat the masses out of the park as soon as we got off or stay and watch the fireworks again. our decision was made for us when the wait time took 25 extra minutes and we got off the ride about halfway into the first light show. we wandered around a bit (and were forced to go places we didn't want at the cast members direction) and finally found a spot for good viewing. and then we took a million videos and pictures of the same thing we already saw a few days before. 🙂
when the show was over, we did the cattle shuffle out of the park again. this time we weren't as lucky with our ferry boat loading situation. we didn't make it on to the first one and sat on the dock waiting for a really long time. we were tired, starving, but super content with our excellent last day at the park.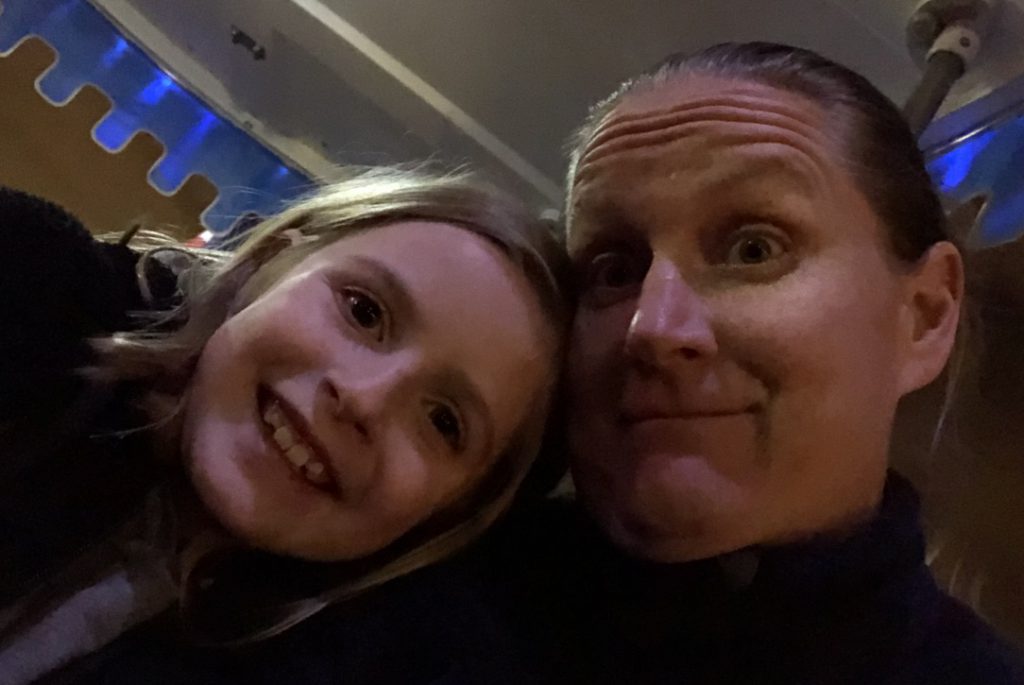 overall, our disney adventure was pretty great. it's not really my thing. so many people. dragging kids around. expensive food. merchandise temptations around every corner. but the kids had a great time (or at least tolerated it for the sake of their little sisters) and we didn't feel like we missed anything we were really hoping for. i'm glad we did it. but now it's time to move onto more natural adventures. 🙂