we got off to a decidedly slower start for day two of our disney adventures. we hopped one bus, to take us to another bus, to drop us off at hollywood studios. we stopped out front for our obligatory photo shoot, and then we were off…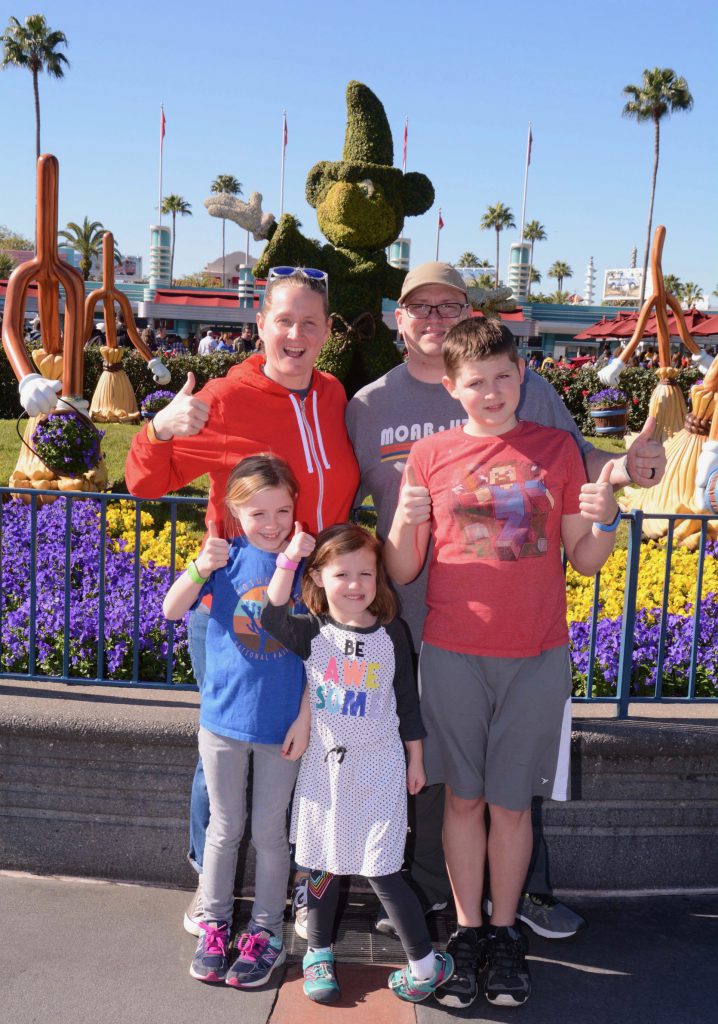 our first stop was "voyage of the little mermaid". obviously. basically, we went into a theater, watched a part live, part video, part animatronic, and part interactive/sensory/4d experience. it was pretty cool. when water splashed on the screen, spritzes of water sprayed on us. when wind blew, gust of air blast at us. we approve. it was hard to get good pics or videos in all of these dark theaters though, so, well, sorry.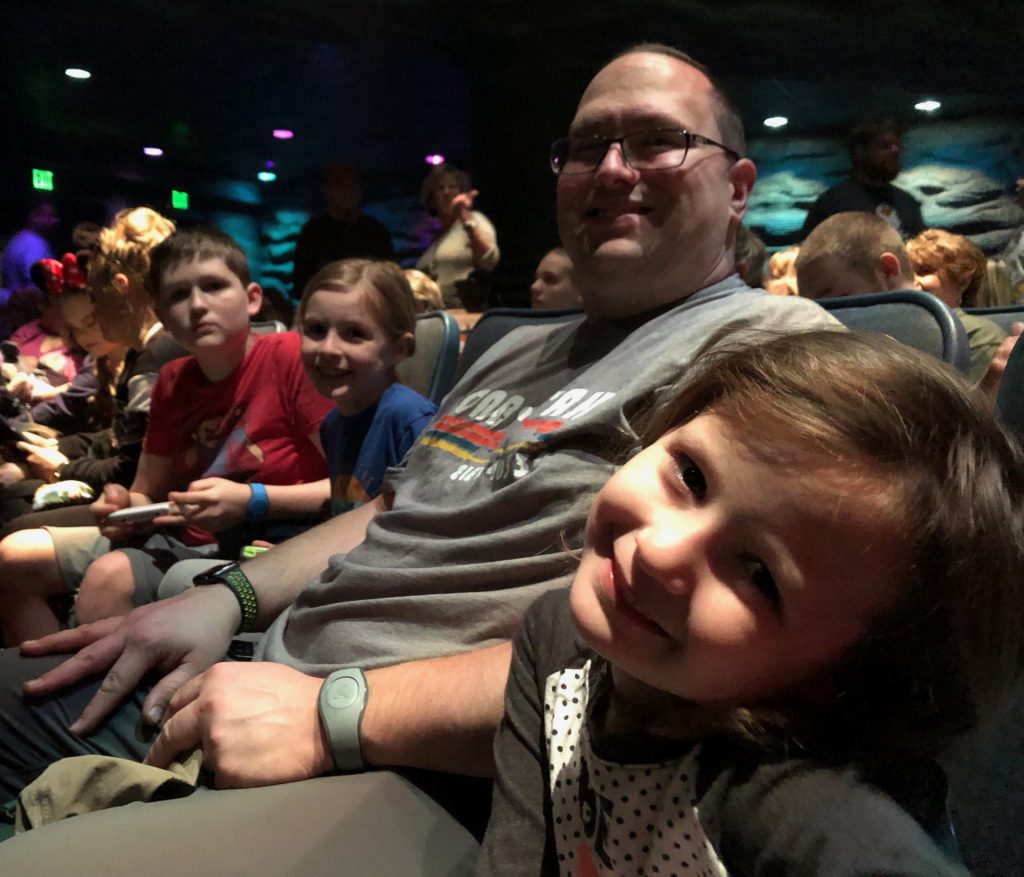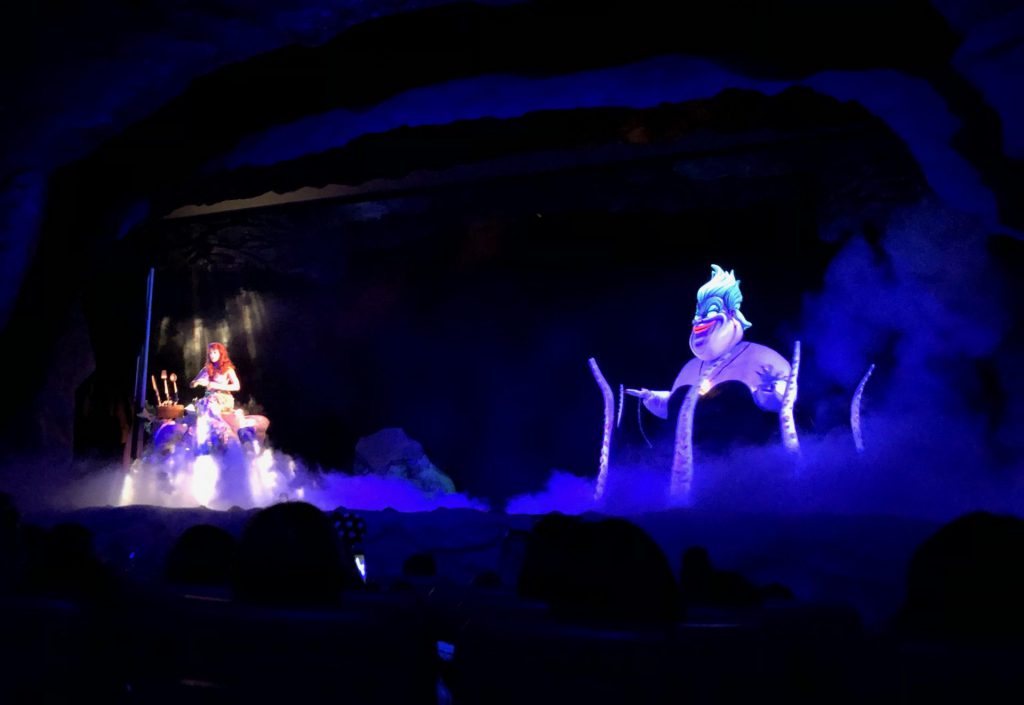 from there, we made our way to the frozen sing along, but we had to wait a few minutes before our fastpass time started…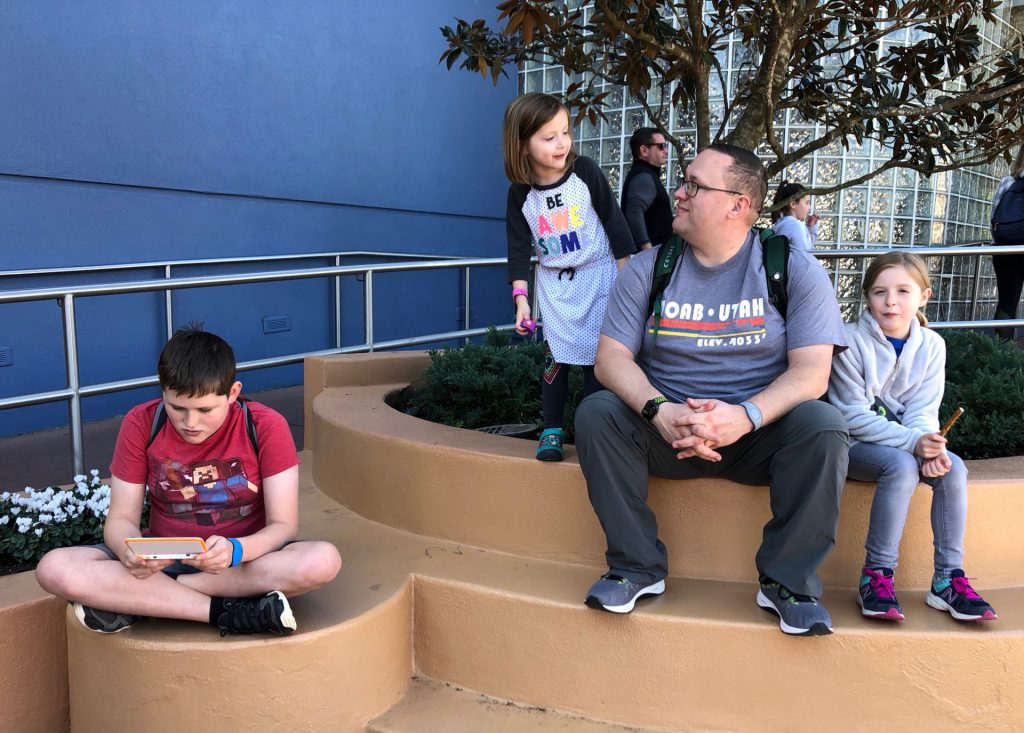 ok. so the frozen sing along was pretty cool. there were two characters who sort of hosted the thing, and they were pretty hilarious. even isaac thought the guy was awesome. lots of little bits added in for the longsuffering parents of frozen fanatics. for the grand finale, snow (clumps of bubble bath type bubbles) fell from the sky as elsa sang and music blared, and it was magical.
next door to the sing along theater, olaf was waiting for us. well. we went over to wait for olaf. for decidedly longer than the estimated wait time suggested. but it was worth it…. obviously.
derek and i also joined in for the picture with olaf, because come on. it's olaf. isaac, as always, declined participation.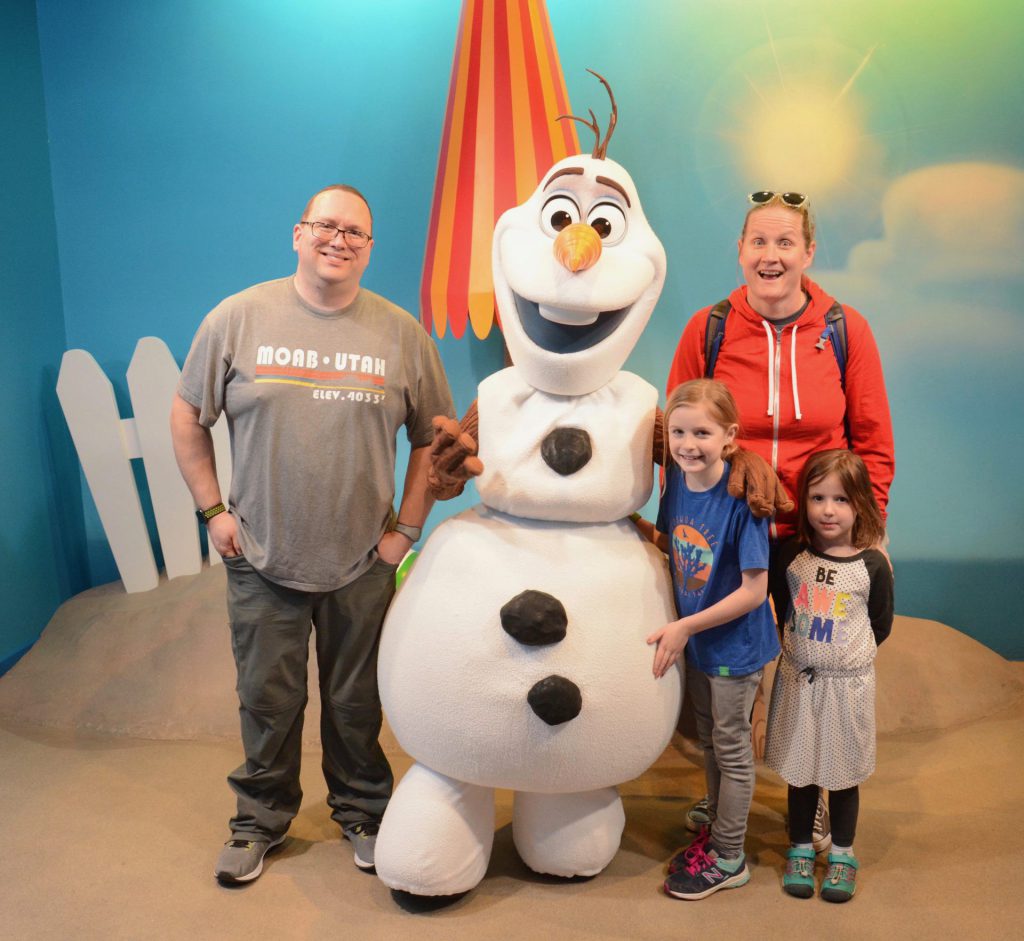 after olaf, we strolled over to toy story land. this was what i was most excited about in hollywood studios. i have fond memories of isaac having a very long and intense toy story phase around the time anna was born and when toy story 3 came out. he doesn't care anymore and the girls have never really been into it, but i still have strong feelings about buzz and woody and the gang.
the whole place was amazingly well done. everything looked like a giant toy, making you feel like you were one of andy's toys yourself. one of the gift kiosks looked like a vintage fisher price camper van. every so often a group of army guys marched through, and buzz and woody and jessie were out in the open for their character meet and greets. (the lines were way long and the kids weren't interested).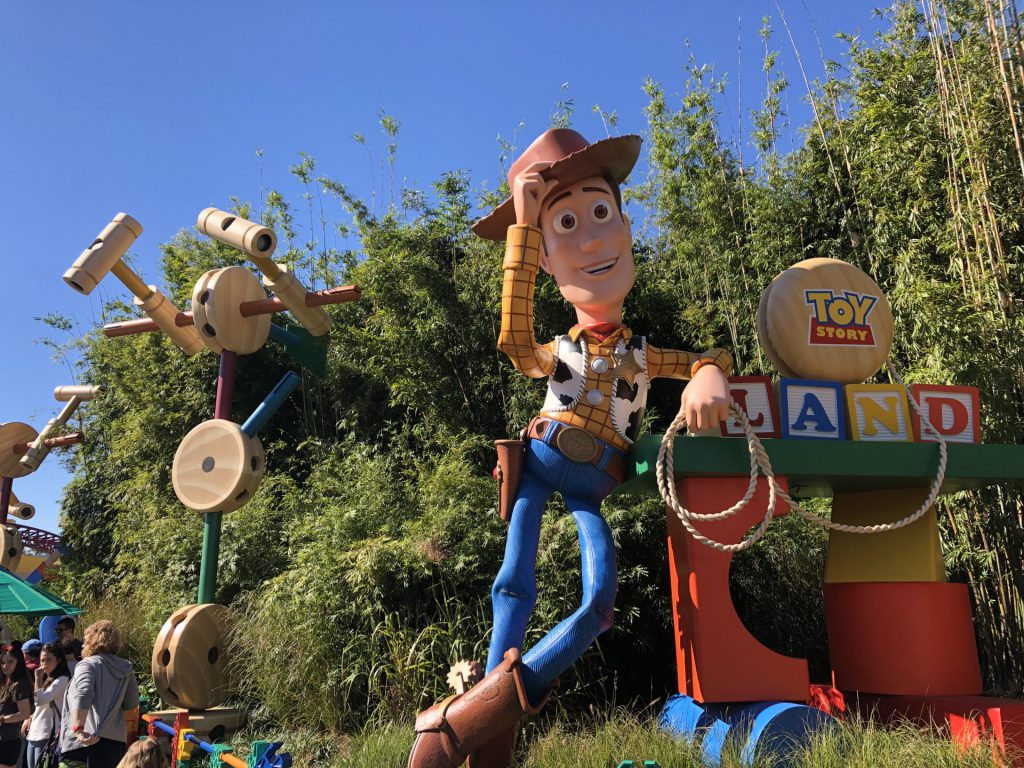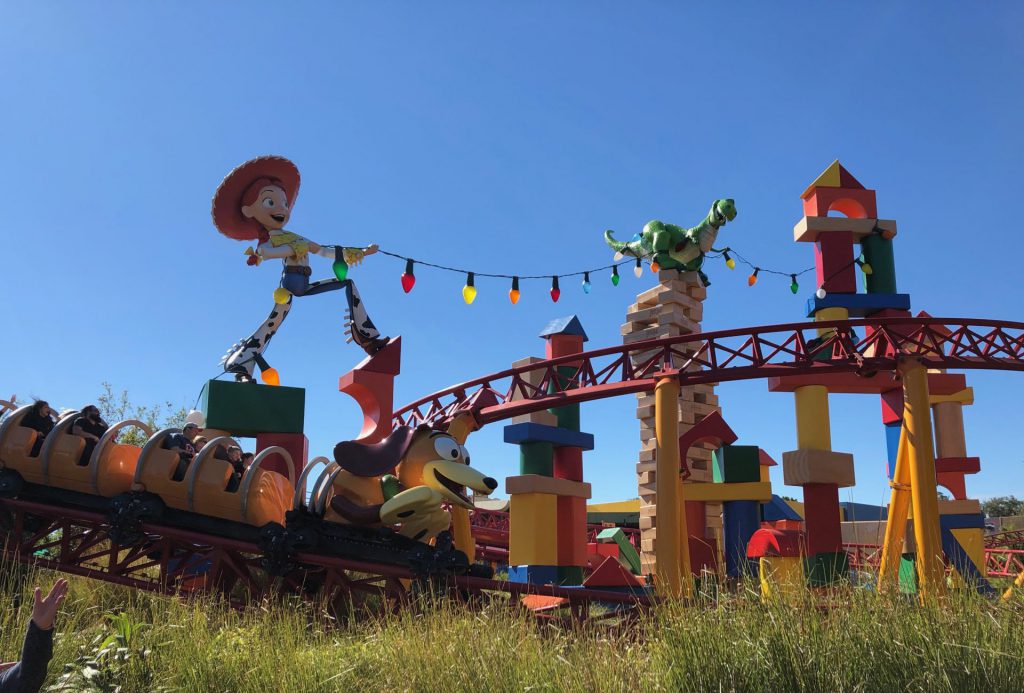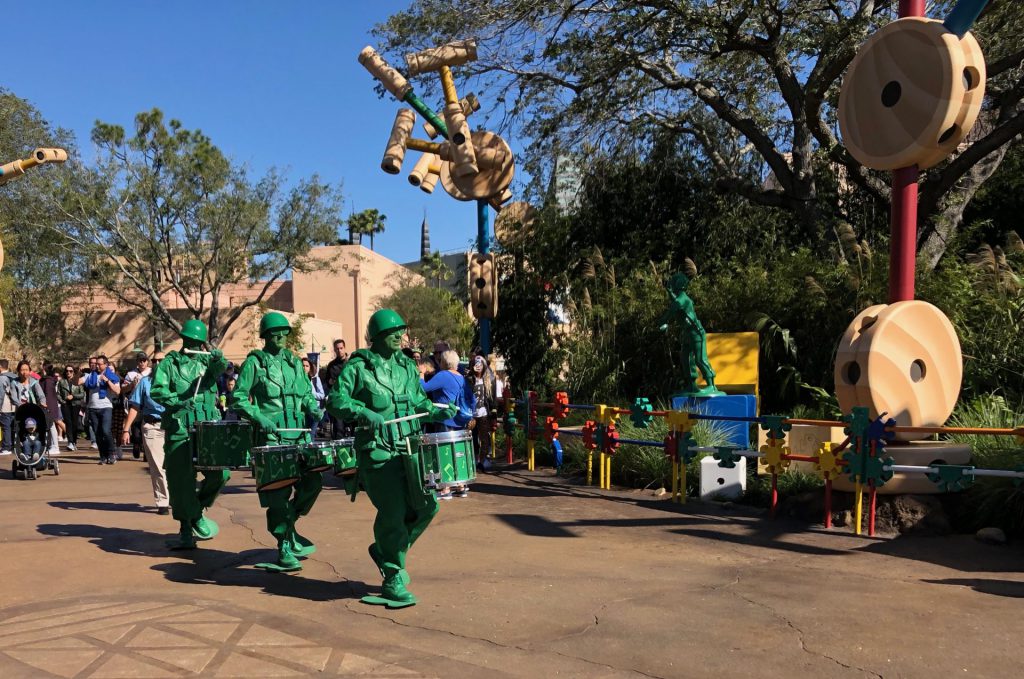 we were happy to just walk around a bit, because we didn't have any fastpasses, but then i was able to convince hazel to wait with me for the slinky dog dash roller coaster. while we waited, derek, isaac and anna went to toy story mania, which they declared as their favorite ride so far.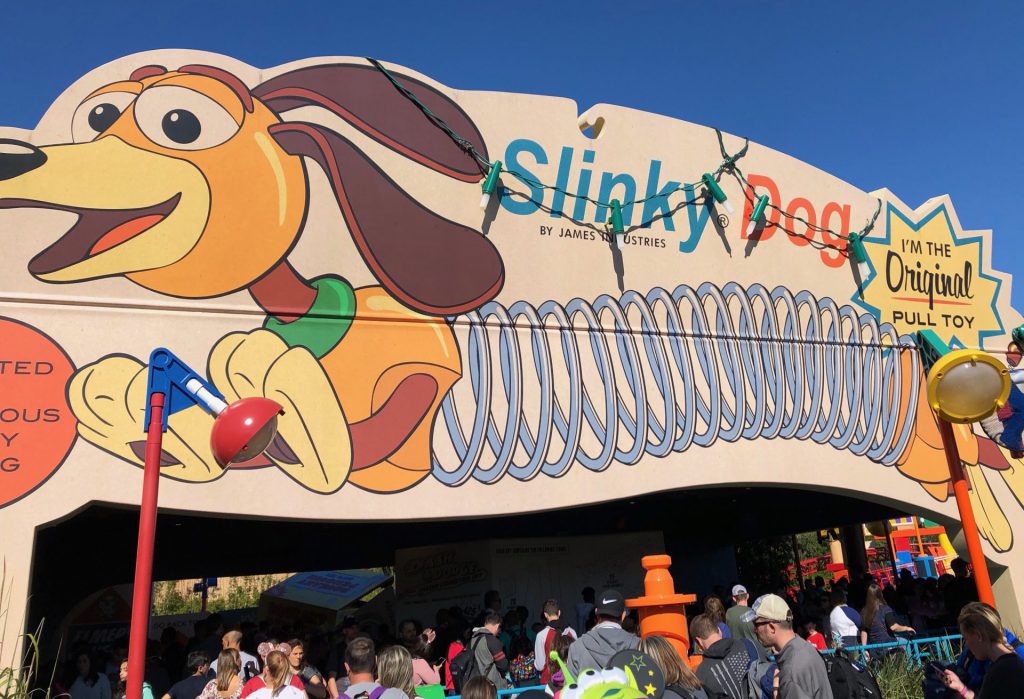 even the area around the waiting lines at disney is great. so much to take in. as we wound our way through the (so many super long) lines, it was like we were in some sort of little fort, built and decorated by andy.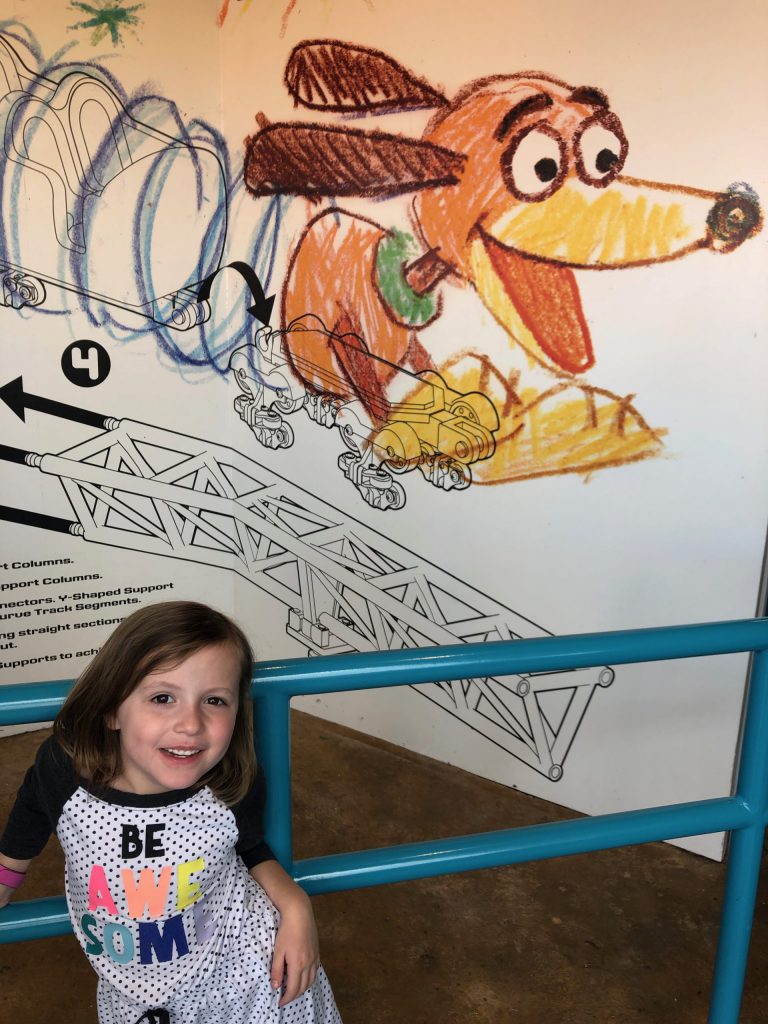 finally. it was our turn. we loaded up. we were excited. and off we went. i took a video of hazel, and after the first few drops and swoops, i noticed her head bobbing. i sort of braced her a little and when we had a break (it stops in the middle and pulls back like a slingshot for another round of excitement), i asked if she was ok. she was smiling and good to go…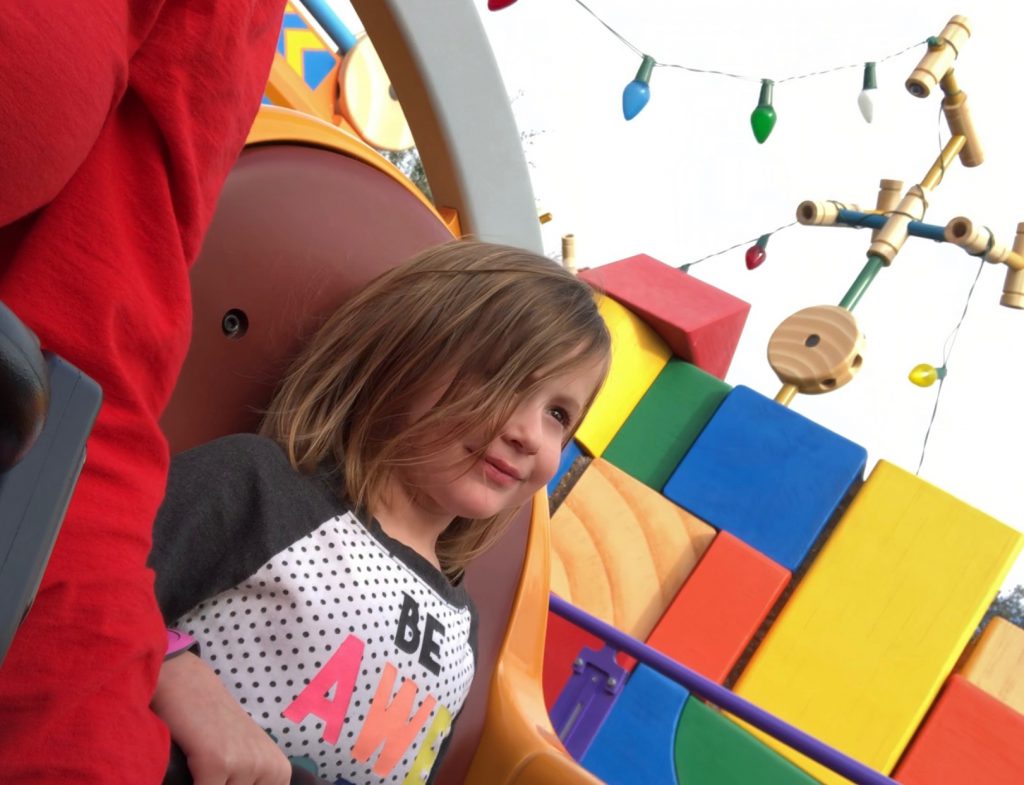 but. when the ride was over and i went back to watch the video, i realized that she passed out for a bit. only a second or two. she doesn't remember it. or even believe that it happened. and she seemed to enjoy the ride. (except that for some reason when we got off, she burst into tears, but couldn't explain why. she perked up when she saw the next set of cars reach the spot where it pulls back and sling shots off again, and all was well). anyhoooo. an exciting and slightly traumatizing adventure for us all.
from there,\we met back up with derek and the big two and decided to head over to the indiana jones stunt spectacular to see what that was all about. it was a sort of cheesy premise and acting, but still pretty cool special effects.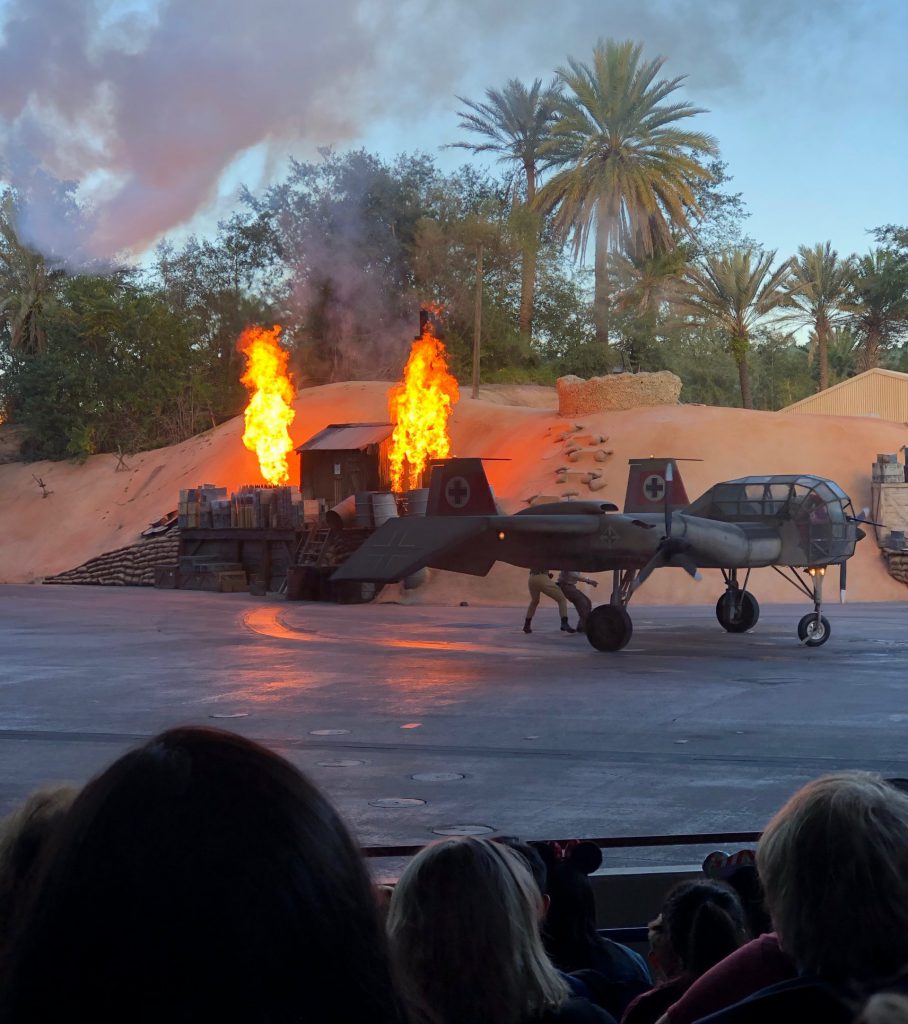 and best of all. this guy loved it. "even though i don't like the movies because they are too scary".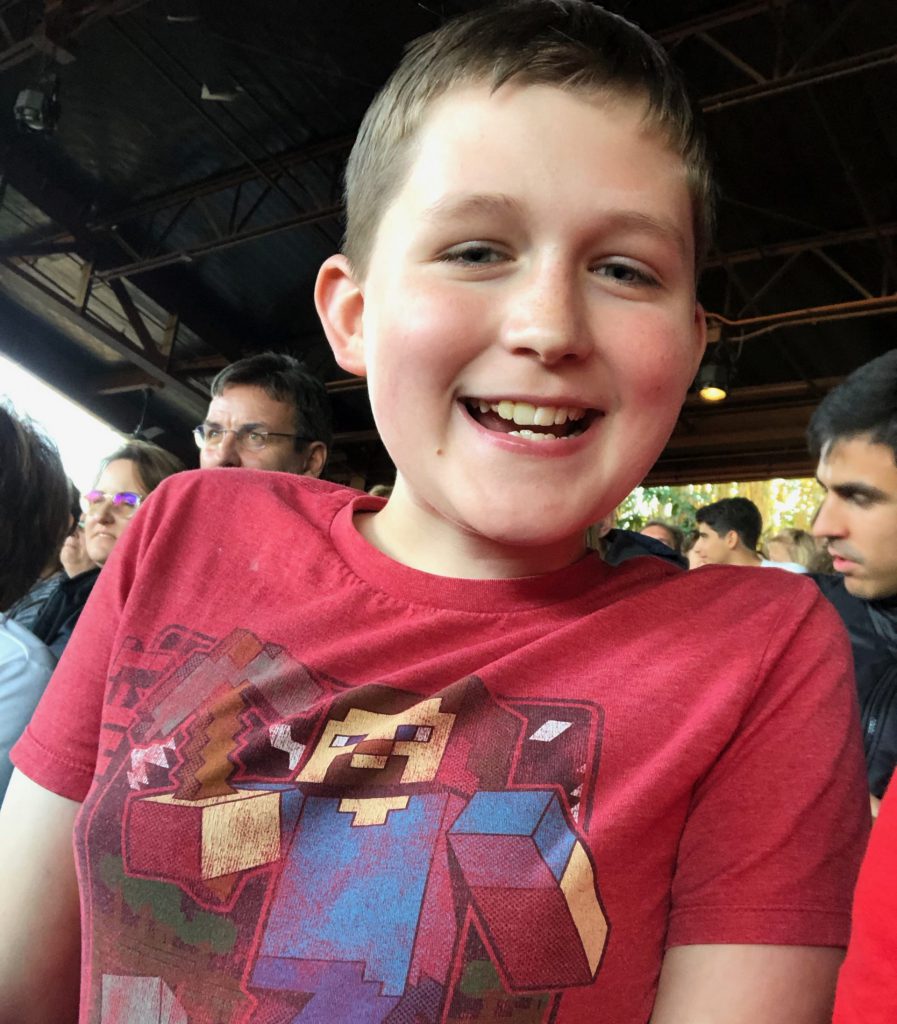 and. that was pretty much it. we stopped to watch some random incredibles dance party thing. and then called it quits. it was still pretty early, so we decided to go over to disney springs to let the kids shop with some of their designated disney spending money. we ate a delicious (and only slightly more expensive than turkey legs and hot dogs at tortuga tavern) meal at bongos cuban cafe and then strolled around the shops. obviously the lego store consumed much of our time.
we picked up a few gifts and souvenirs and made our way back to our campground. we were once again exhausted, and crashed hard upon our arrival. next up… day three. epcot.