we weren't home in winston-salem for very long before we took off (in the car only) to batavia new york for a little visit. we had planned the trip when we still thought we would go back on the road and it was looking like the only chance to see my baby brother's brand new baby boy before we headed out west for a bit. but, even without the continuation of our travels, it seemed to be a good time to go visit.
the kiddos were sort of excited about the baby. but the most excited about a litter of unplanned kittens that would be staying in our room. my parents also have a new dog, but she didn't get the same amount of love as kittens and baby. anyhow. here's the kitten lovefest.
i mean. seriously.

not even a cat lover and he was smitten.

this kid was the most in love.

she just rotated them out, all day long.

when we left, she cried for the whole trip home. because she missed them.
i had originally planned to maintain my keto-ness. my mom baked a keto cake. on the first night we ordered antipasto and wings. i was right on track. but. western new york food will always be my achilles heel, so eventually i found myself eating all the things, which meant a trip to the pok-a-dot for beef on weck and gravy fries.
ketosaurus and antipasto.

wings!! (and antipasto).

so. good. everytime.
we were so excited to meet baby holden. ok, well maybe i was. and sort of anna. hazel was whatever and isaac was more meh. we got to visit with him a few times on our trip and anna was pretty happy to get a turn holding the cute baby. i think he likes her too. (but then again, he seems to be a pretty chill and content baby who likes everyone).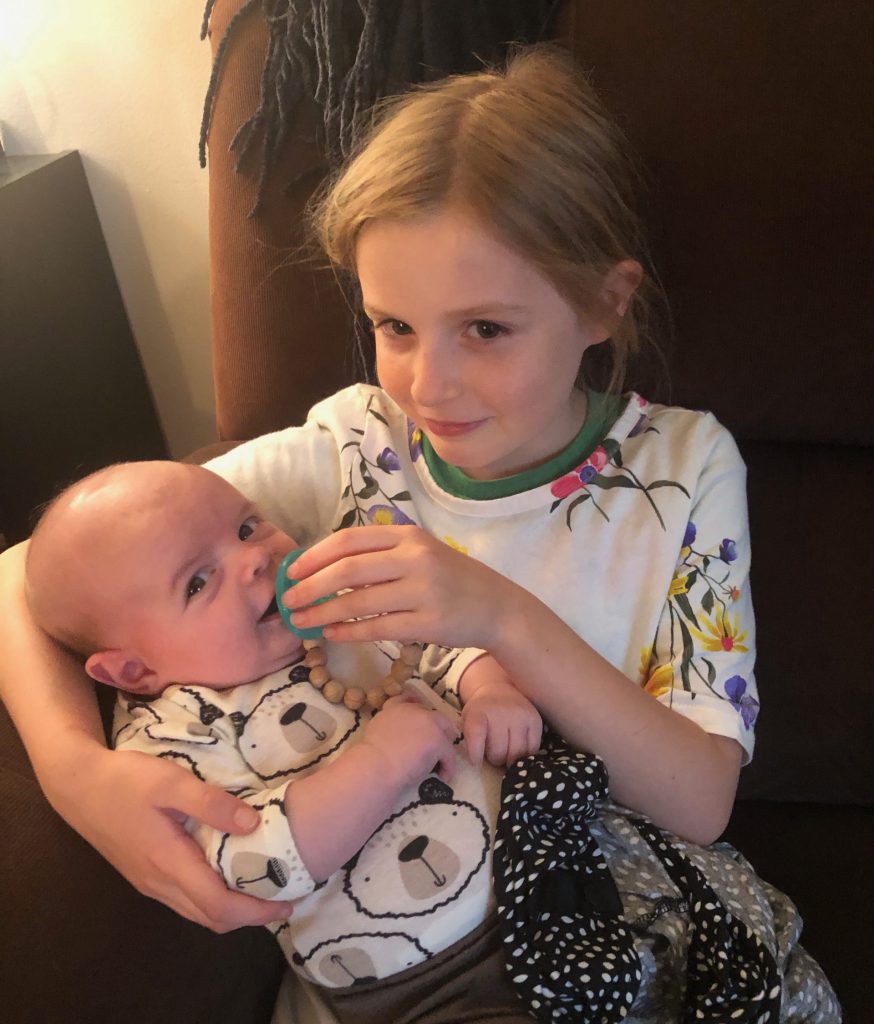 we had one major outing while we were in town. "the art of the brick", a pretty cool lego art exhibit by nathan sawaya was in its final days at the buffalo museum of science, so we met up with some buffalo friends to check it out.
the museum itself is ok. we have been there before. but the lego exhibit was very very awesome. there was a lot of famous artwork, recreated in lego medium, plus plenty of original pieces. we were amazed.
the scream.

starry night.

art aficionados.

she loves legos.

lots of monochrome lego body art.

colored skulls. a lidkid fave.

peeking.

so cool.

massive dinosaur. so many beige legos.

part of the exhibit was recreated 3D renderings of parts of famous paintings. i wish i did a better job of capturing some of this. also. you can see our pals in the background. 🙂

chillin' on a park bench with yellow lego man.

then, we played with legos forever, as if we don't have 7 million legos of our own.
no trip to batavia is ever complete without an ice cream excursion. this time, we drove across town to daves, an old childhood fave.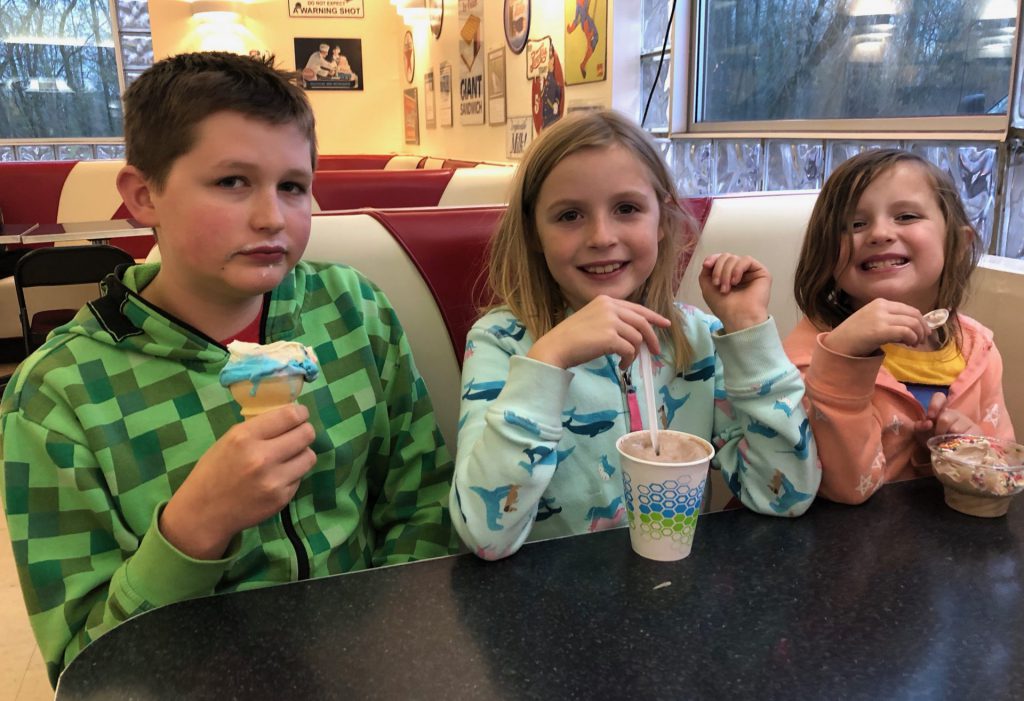 while we were home, my mom taught anna some songs on the piano. so, on the last day, when the entire fam was over for a little gathering, sort of a birthday party, sort of just hanging out, anna put on a private concert to show off her skills.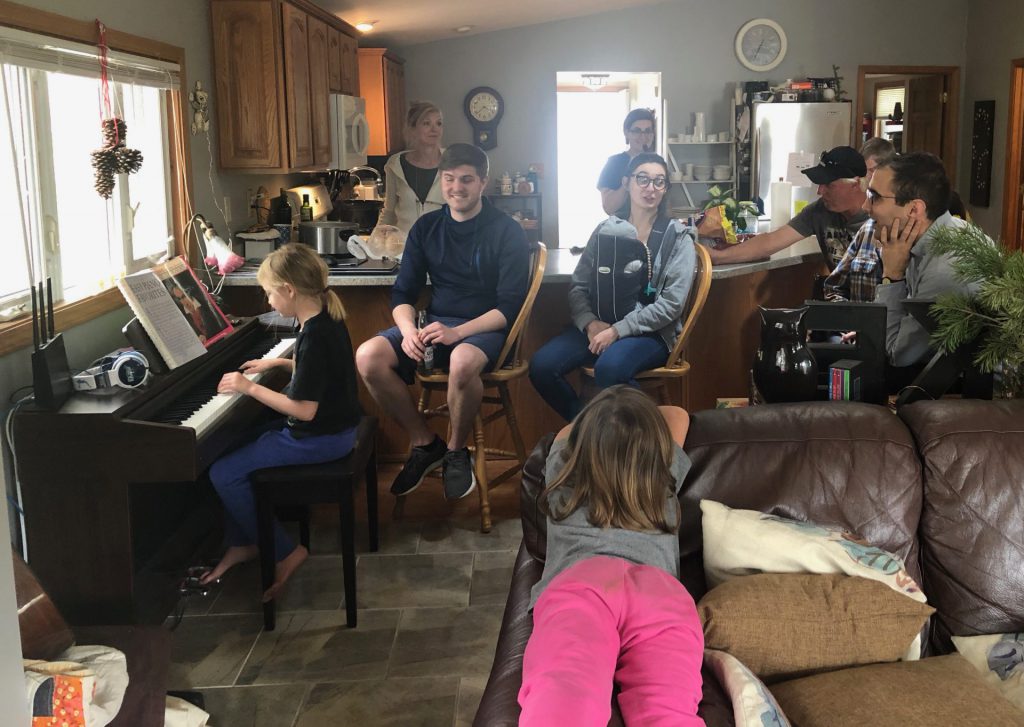 we picked up random walmart cakes for the girls. and plopped some toys on for decorations. eliot had fortnite guys. and anna had a lego shark and lobster. eliot turned 10 a few days before anna turned 9 and the party fell between the two.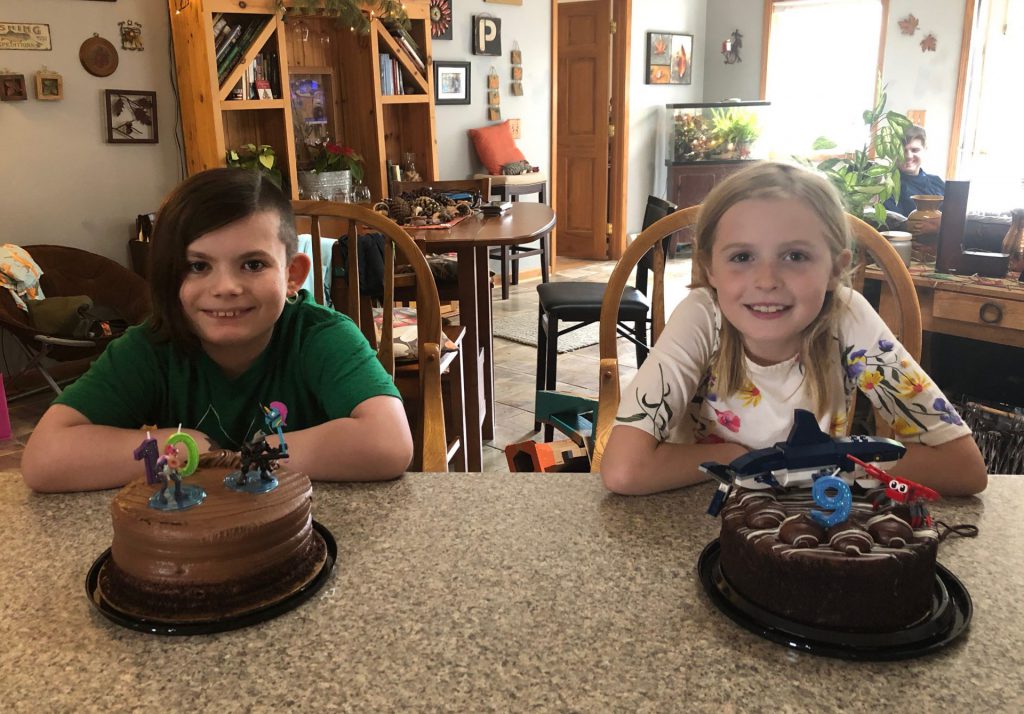 we obviously had to get a pic with all the grandkids together, updated to include baby holden. so, from left to right, it's isaac (12), hazel (5), anna (9ish), holden (6 weeks or so), eliot (10).
normal pic.

goof ball pic. even holden was hilarious. accidentally.
obviously. i made sure to get a pic of me with holden. i miss babies. but now that i know they grow into whiny kids and attitude-y pretweens and mouthy tweens (and whatever comes after that), i'm not having any irrational thoughts of having my own babies. i will hold them and hand them back and get back to my work refereeing bickering older children and endlessly monitoring screen time.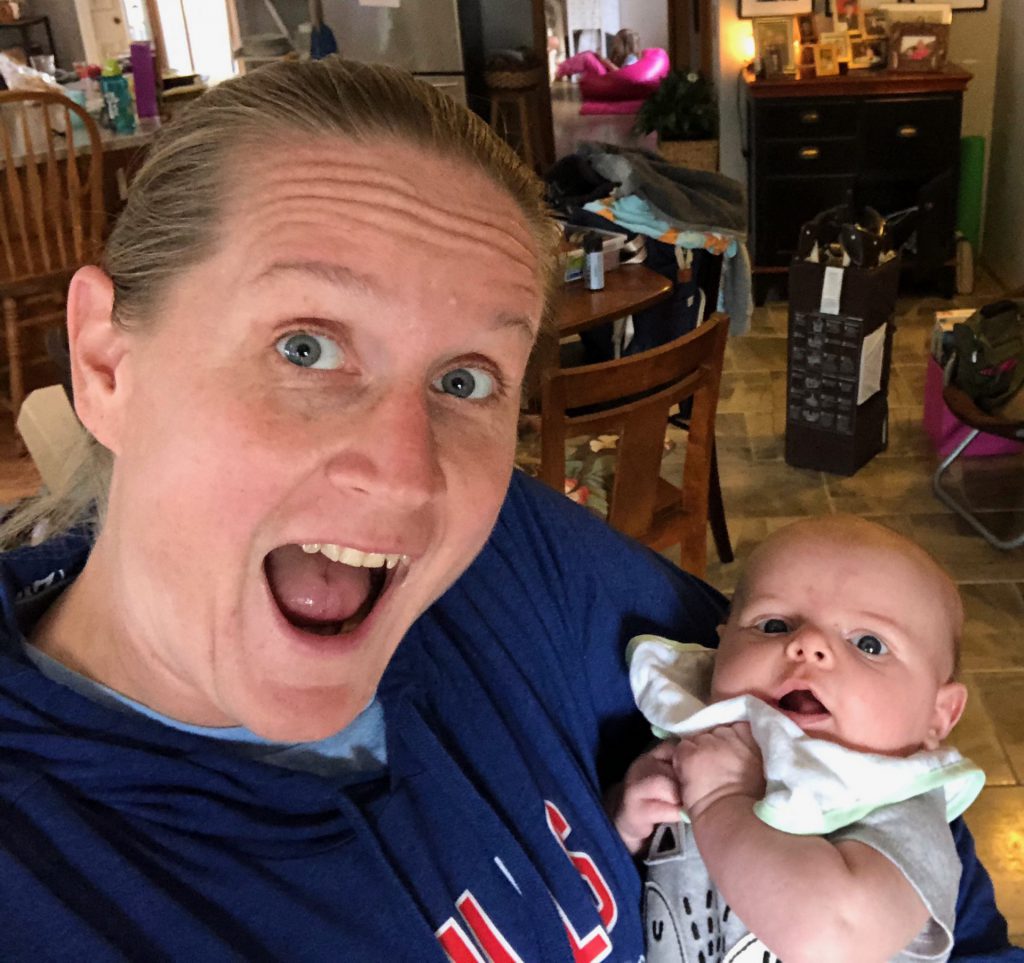 just as the party was winding down, someone bet eliot $5 she wouldn't jump into the FREEEEEEZING cold lake. she's crazy. and she did it. and isaac, after talking a big game that i was sure he would back down from, followed suit. they didn't last long, but they both we happy to collect a crisp $5 for their efforts.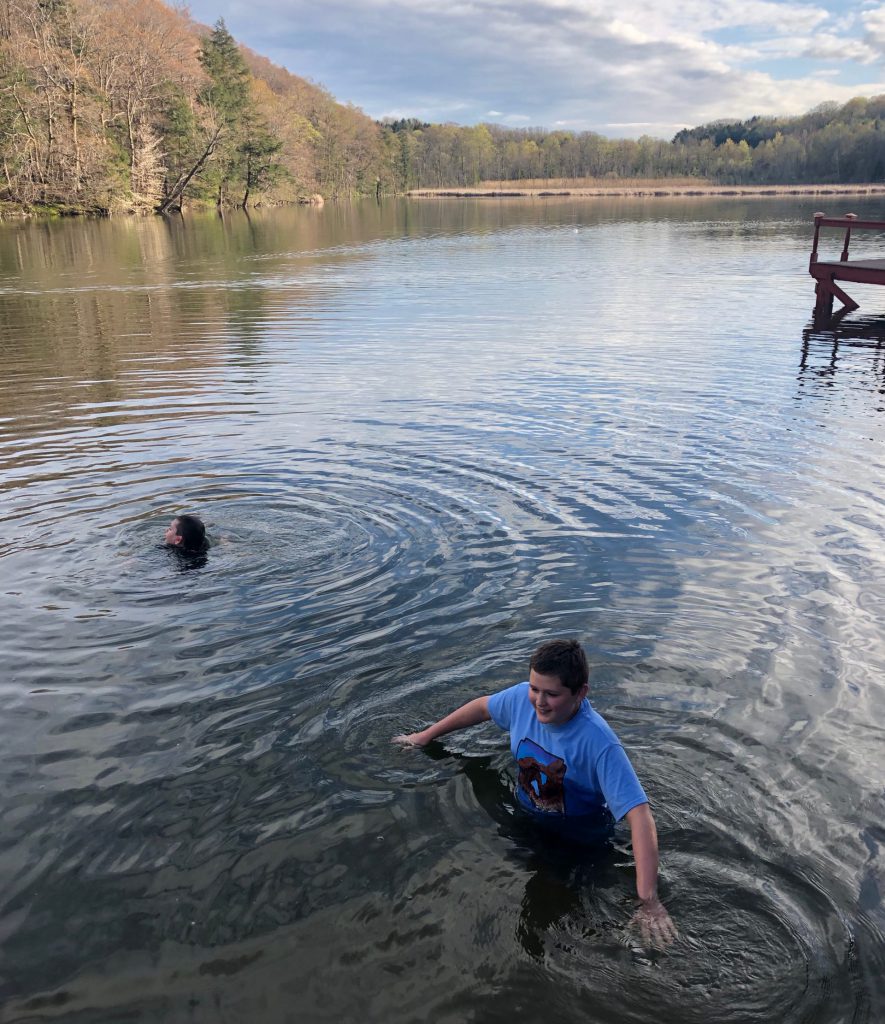 the week went by quickly and i dreaded my return to winston-salem. if not for a doctors appointment, i probably would have stayed longer. so, after a very carb-y, beer-y, games of thrones-y, kitten-y, holden-y, lounge-y week of batavia fun, we headed home.