on the day after our bethabara park field trip, the girls and i had another field trip on the schedule. this one, organized by some folks in our co-op, was to the homeland creamery, in julian, nc. we weren't sure we would see anyone we knew, but we were pleasantly surprised when hazel's best friend, lochlyn, rolled in.
first up. obligatory photo booth shenanigans.
lidboms.

bffs.
once the entire crew had arrived, our field trip guide gave us a crash course in the history of the farm, and cow biology.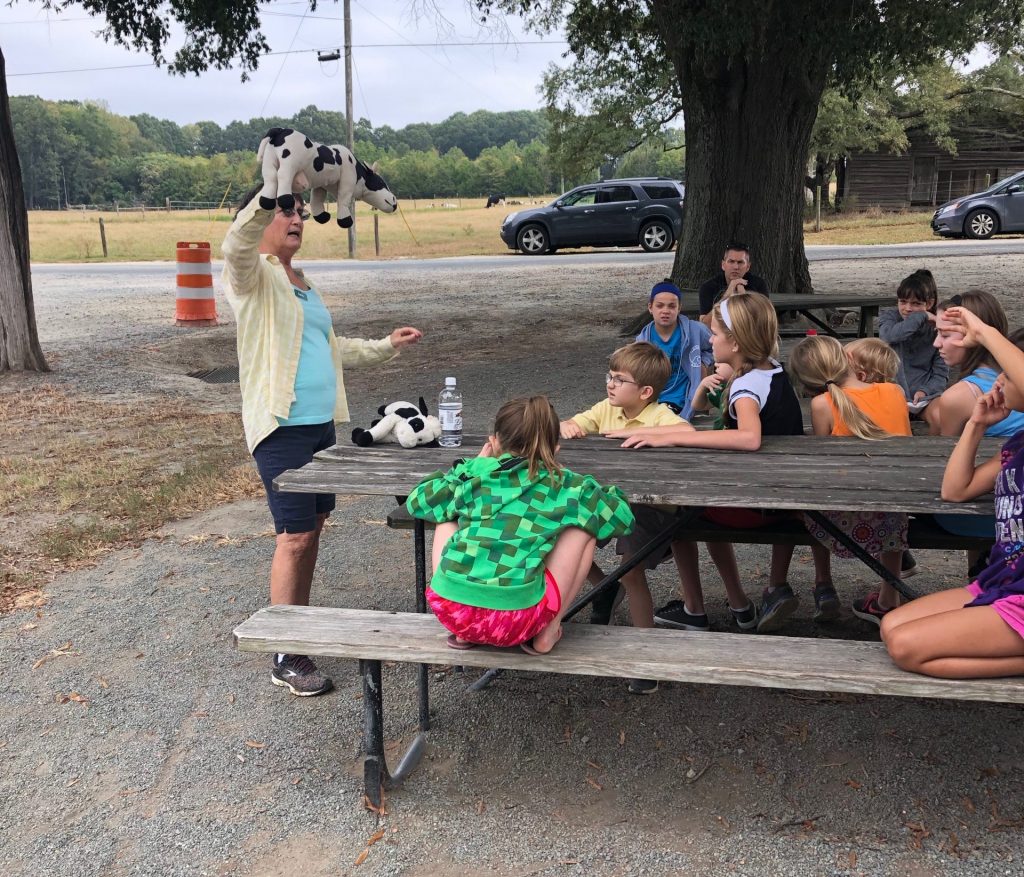 the tour had two parts. while half of the group toured the milking facility, the rest of us hopped onto a hayride to learn more about the different types of cows, and how they are treated (humanely) and how they are fed (carefully crafted diets, with food grown on the farm).
hazel and bff (and her mom).

bff and hazel (and her mom).

me and anna.

anna and me.

cow.

anna, hazel, cows.

learning about the different types.

feeding observations.

cows and pals.

three terrible smiles.

bye, cows.

sun in eyes photo.
after the hayride, the two groups switched, and it was our turn to tour the milking parts. but first, a stop to visit a three week old calf.
then. some milking of a fiberglass (half) cow. and by milk, i mean water.
inside the actual milking area, we learned about how the cows are filed in, and cleaned, and then robbed of their baby foods. 🙂
after the milking, we stopped by another little holding place for some cows, where we got a little unplanned crash course in how babies are made. our guide quickly diverted the kids attention and whisked them away before anyone noticed.
finally, the moment we all were waiting for… the free sample. while the kids savored their (and my) scoops of cake batter ice cream, i took excessive pictures. so. enjoy….
anna, hazel, lochlyn.

cute.

bffs.

me + lidgirls.

hazel, lochlyn, and other co-op pal, avery.

the entire tour group.
apparently, the tiny scoop was not enough, and more ice cream was purchased in the store. but, i'm glad, because we noticed an interesting flavor, lemon crunch, that we've only seen one other place before, at a little country store near our house. when we asked about it, they told us that they are indeed the suppliers of the country store, and we were happy to know we had inadvertently been supporting a local small business.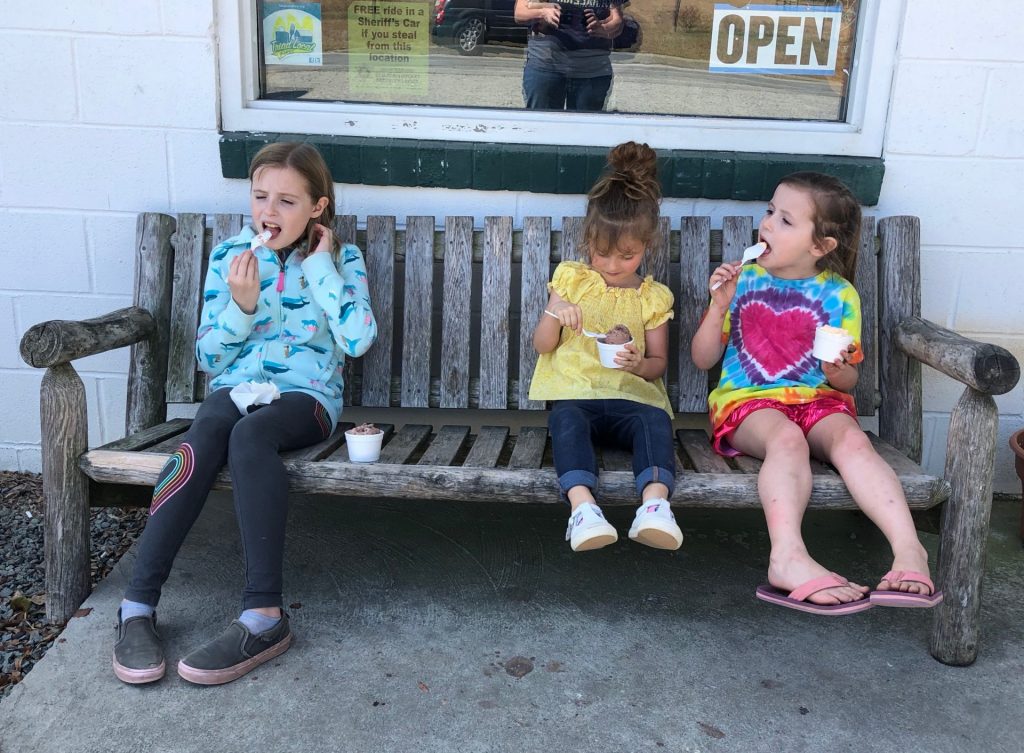 then. we went home. full of ice cream and fun memories.