one day, we were at the library, picking out books, looking up books to put on hold, guessing the number of pieces in the candy jar, when our friendly librarian told us that someone had just returned the library's pass to the local science museum. we jumped at the chance to check it out for the week, even though we really only had one possible day to use it.
the kaleidium museum (which used to be called sciworks, once upon a time) is only about 10 minutes away, which is nice, since almost everything else in our life is at least 20 minutes. it's been awhile since i've been there, so i was excited to see if there was anything new and/or cool.
the first room was just as i remembered…
cool oscillating pen art thing.

fan favorite.

hydraulic chair lift.

robot ball mover.

lifesize kaleidoscope.
the foucault pendulum was still swinging away. or rather, the earth is still rotating beneath it.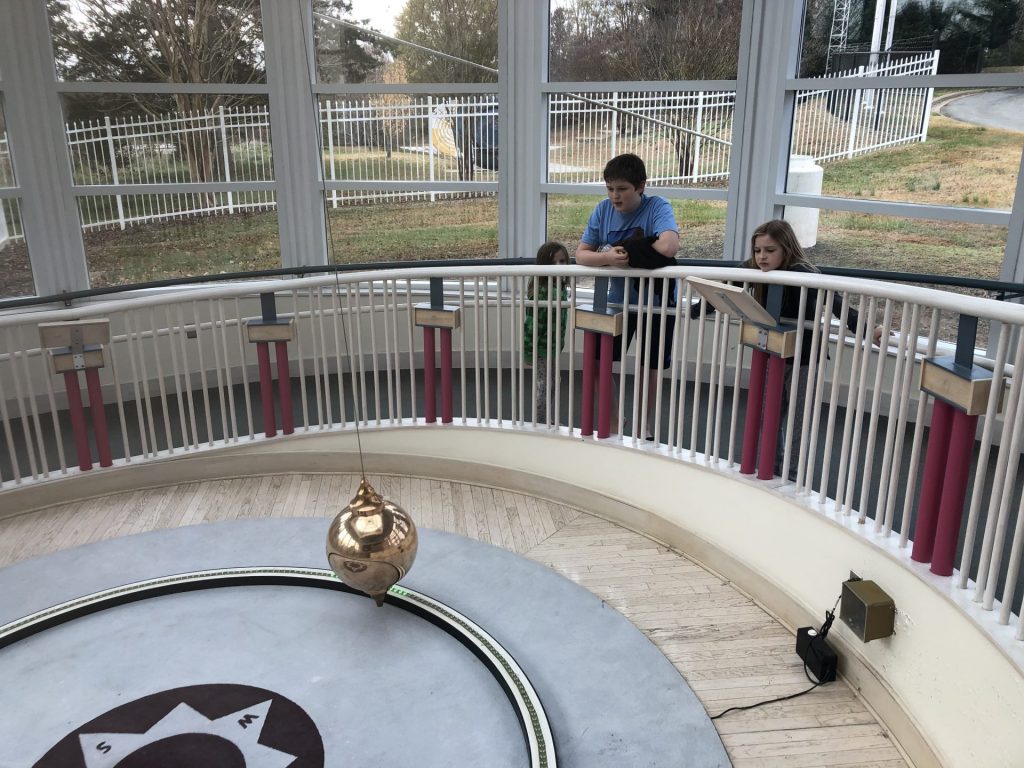 there was a school group there, which is always extra annoying, especially when they rolled through the puzzle area and ransacked everything, like a pack of wolves. but, since there was a school group, there was a little presentation being given about molecules, and the volunteer doing it offered to give us a bonus presentation when they were done. we made photosynthesis.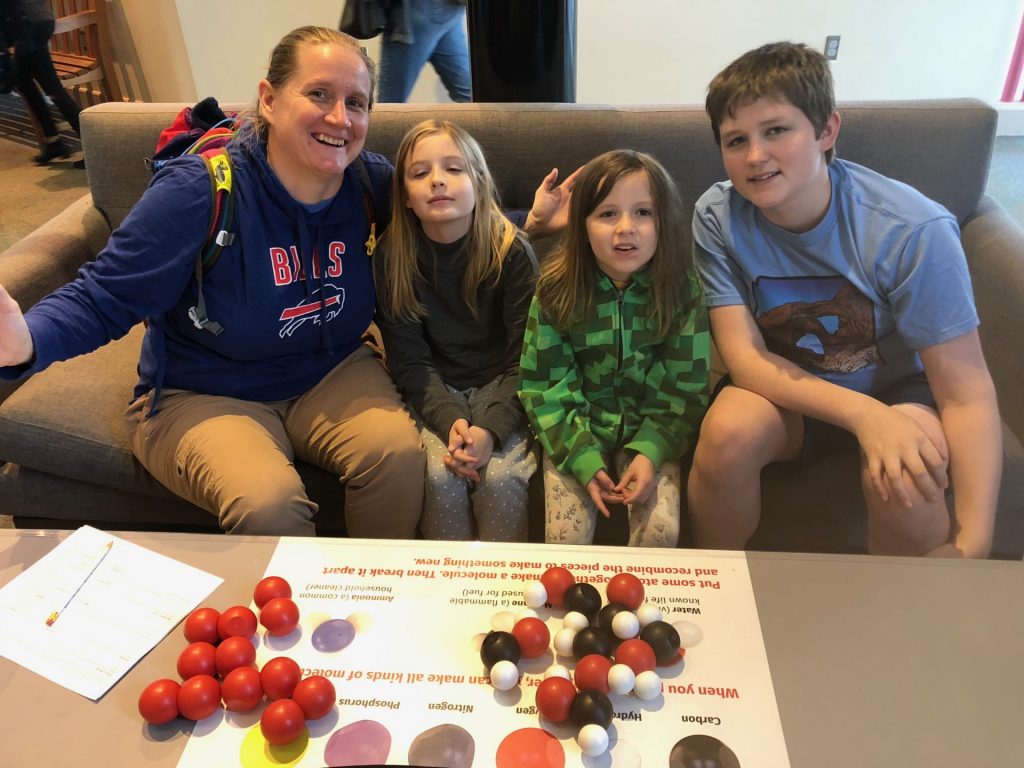 then the nc biology and geology room. of course all we cared about were the slides and the fishing stream.
well. not anna. she was focused on working on the scavenger hunt so we could get pins. and learning about local fauna.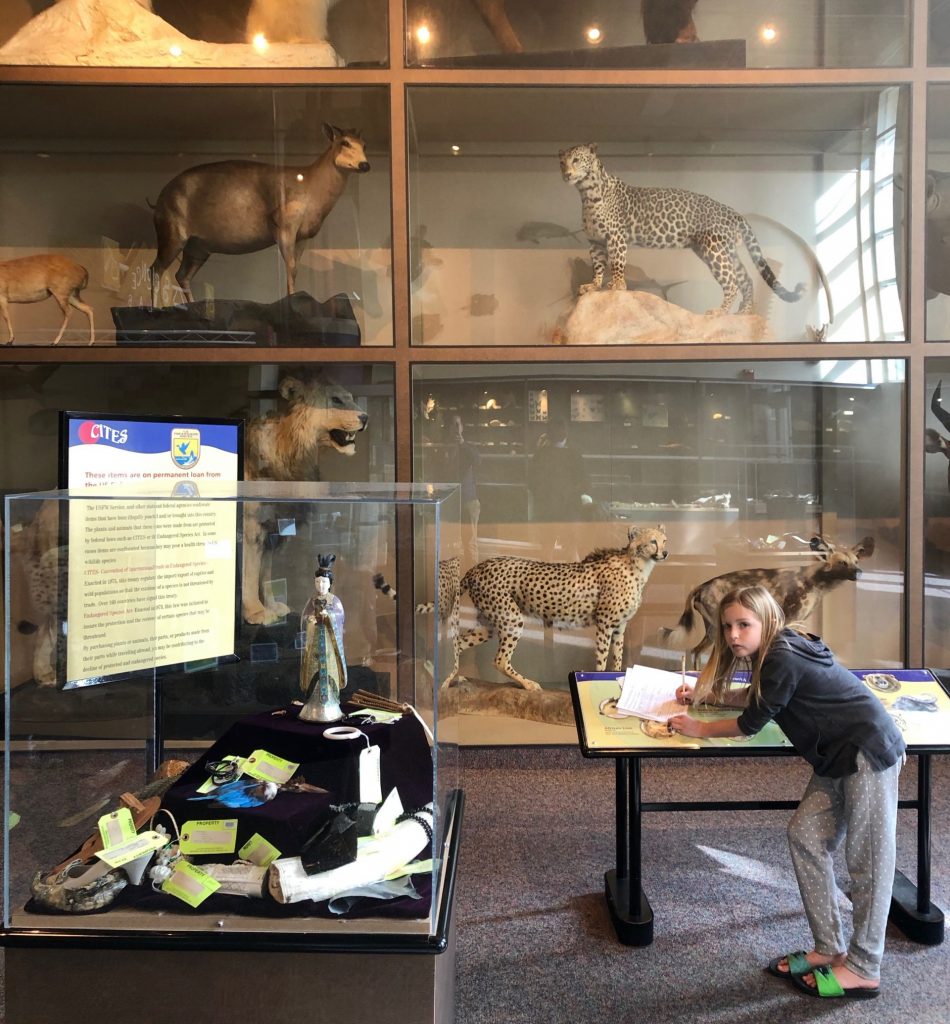 then. we hit up the music room. which was loud. and a lot of stuff didn't really work properly. so. meh. but hazel loved the floor piano.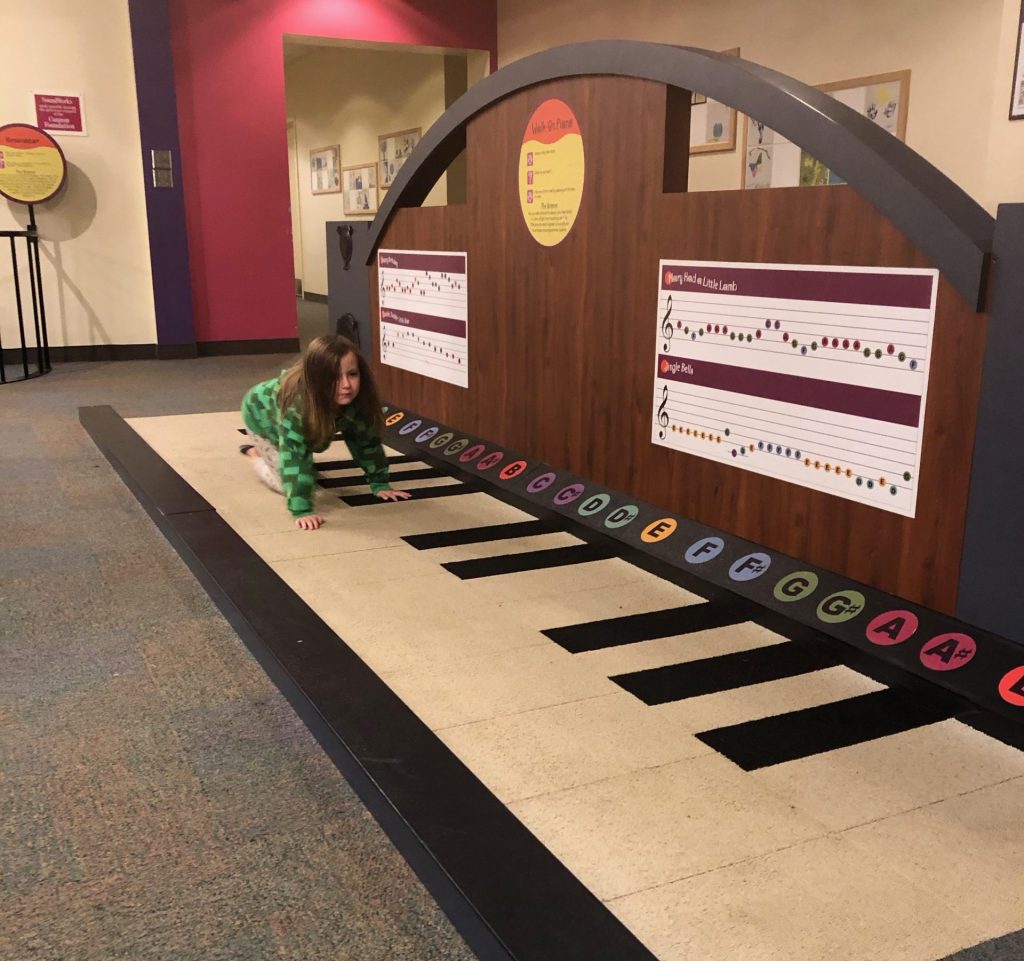 then the human anatomy room. i think i even have some pictures of tiny jake in this room from waaaaaay back in the day. we posed for this photo as part of the scavenger hunt…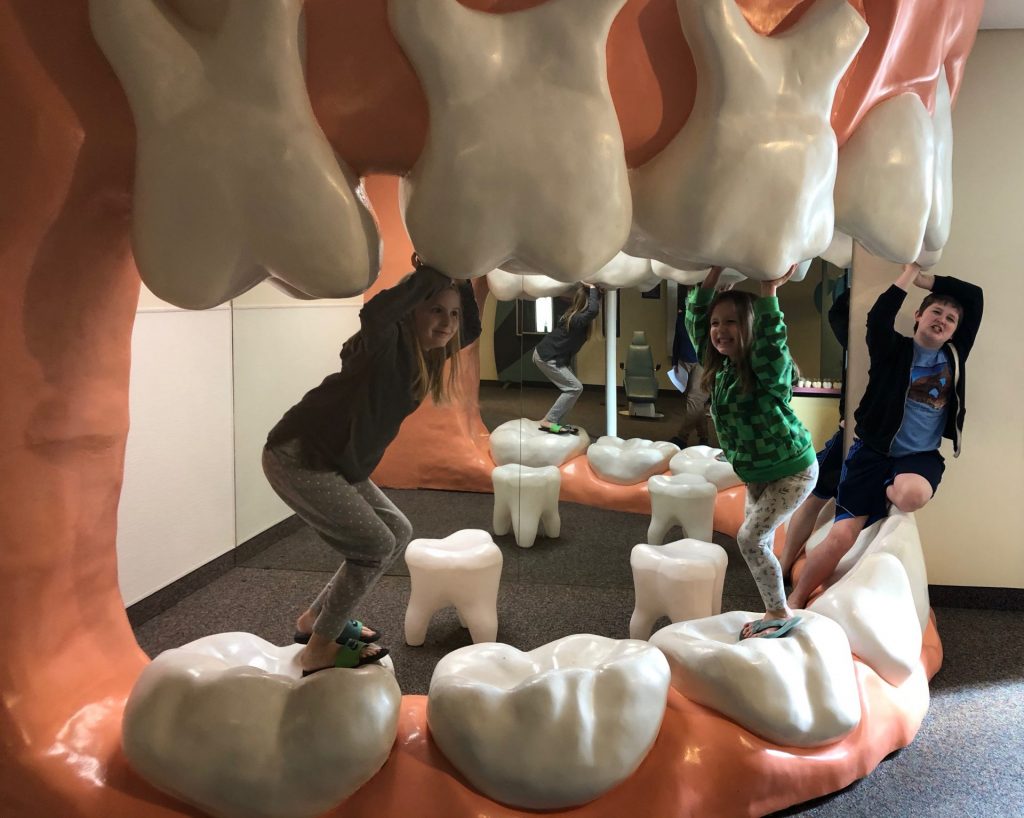 the last room was filled with old timey toy recreations, some in giant form. but we were most excited about the scooter track. of course, so were the school groups that were milling around at this point, waiting for the bus, under the supervision of very indifferent parent chaperones. my kids were super annoyed, but eventually the group loaded onto buses and we had the place to ourselves. which was lovely.
we stayed for the planetarium show which was somewhat laughable. and we were glad that we didn't pay any money for the visit because it really wasn't the best.
the next day, we had another field trip of sorts. since moving back home, i have tried to find some like minded fellow homeschoolers, without a whole lot of success. but the wild + free group has a lot of folks who prefer nature to classrooms and running around to sitting at desks and playing creeks instead of reading about them. for this excursion, they were meeting up at hanging rock state park, for a little hike and picnic lunch and some creek frolics and rock scrambles.
we decided to take ruby, because she loves the outdoors too. she barfed all over the back of the car on the way up, and when hazel came around and saw it, she barfed in the parking lot. off to a great start. fortunately, everyone recovered nicely and we took the little hike out to a waterfall, where we had our lunches.
picnic selfie.

prime picnic location.

picnic leftovers cleaner upper.

the falls.

fam + falls.
the falls didn't prove to be a very good spot for just hanging out. it was tricky to navigate and there were lots of little folks. so, we hiked back towards the visitor center, stopping off at a rocky area, where the kids could scramble and hop around for days. ruby had fun. and my kids disappeared, off to make new pals and explore, and i got to meet and chat with other moms. it was delightful.
making new friends.

where's isaac.
eventually, we made our way back down the mountain (hill?) and back home. and our regular homeschooling activities resumed.