on our way out of the keys, we stopped at shell world, where anna picked out one million different shells to bring back to her personal hoard of memorabilia, and isaac and hazel spent their money on overpriced tourist candy.
back on the mainland, our first stop was to head back over to robert is here, where we could FINALLY get milkshakes. we all ordered the exact same thing as we did one year ago almost to the day. strawberry key lime for anna, cherry key lime for me, and two chocolates for the two lidkids with terrible taste buds.
then we parked the rv at a super sketchy walmart and drove over to the wynwood art district, where we wandered amongst the cool murals, which were mostly the same as last year, but there were several new installations and it was still cool either way. and ruby (existed and) got to come this time.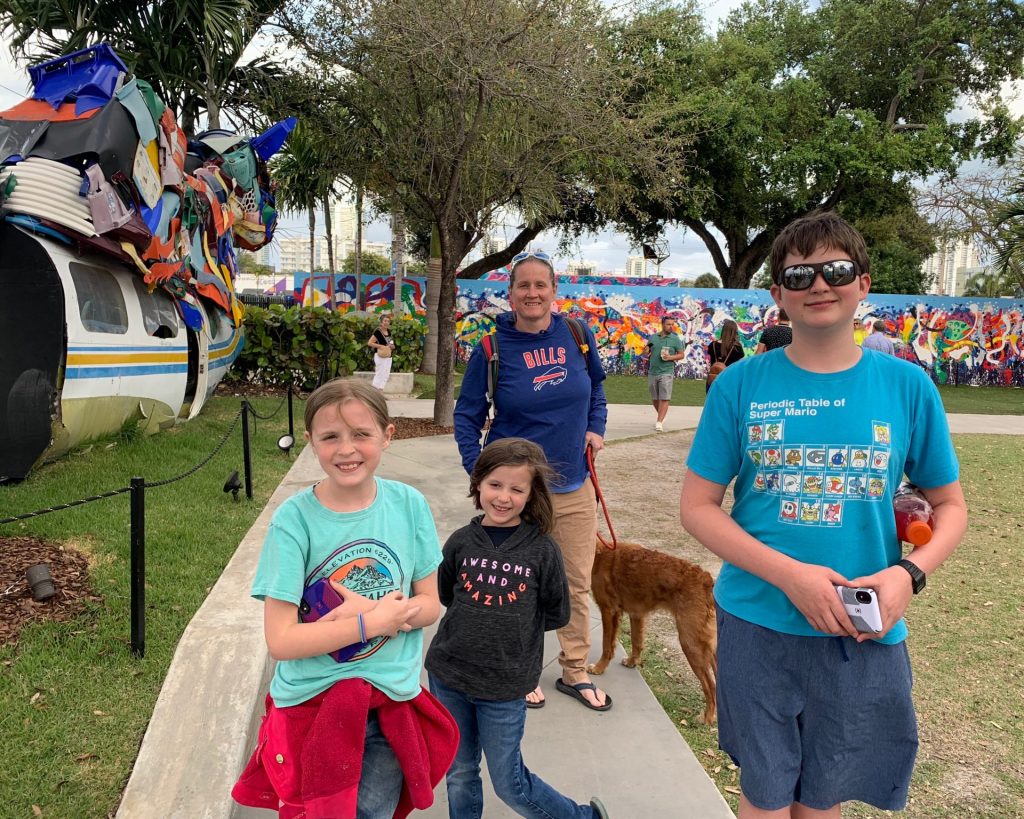 it was a lot harder to assemble the crew for photos this time, all of them trying to take their own pics. and ruby not comprehending any of this (and only wanting to smell all the smells and get all the free pets from strangers).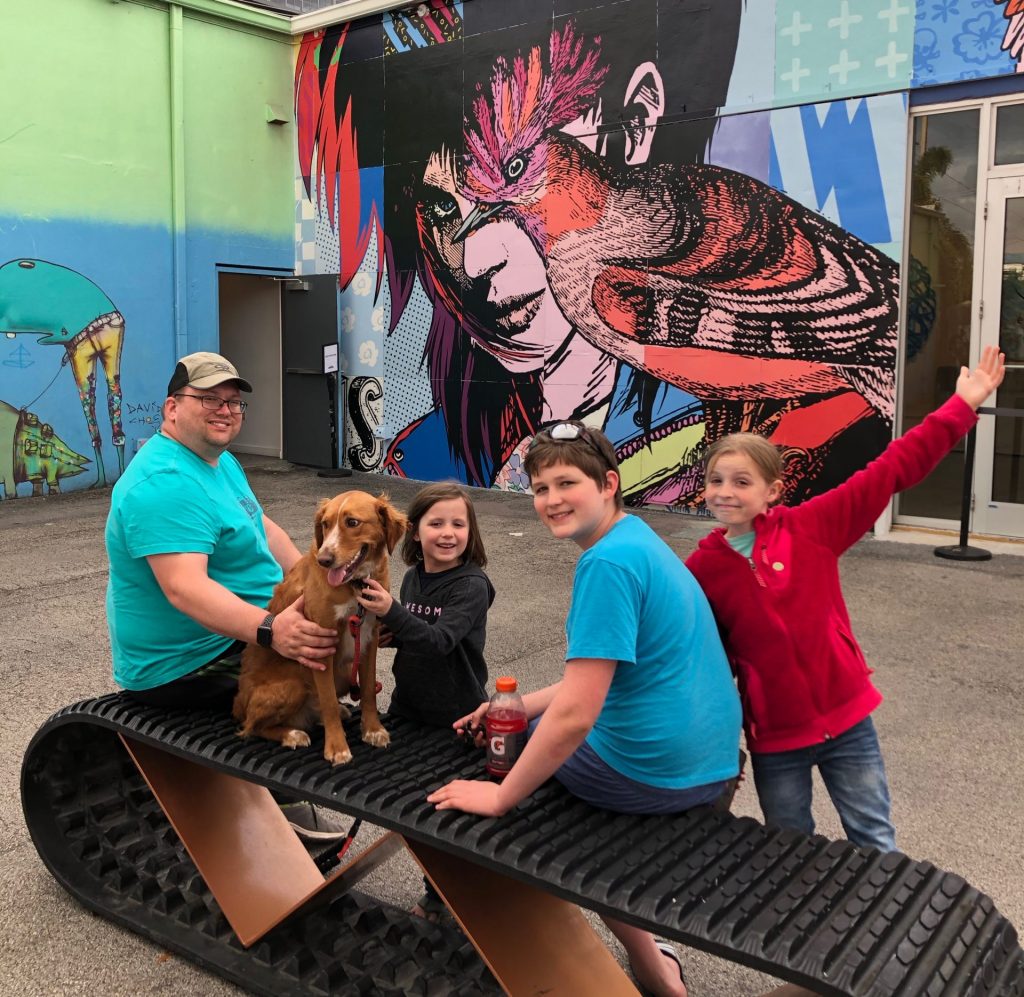 isaac isn't really an art guy, so it was mostly the girls and i taking it all in and taking selfies together. 🙂
anna….
we tried to get beautiful ruby to pose for some pictures so she could become a famous dog model, but she really didn't want to. i did somewhat successfully create a reenactment of this fun and strange walking whale mural.
hazel was OBSESSED with taking selfies and it was maybe the cutest thing ever. she would wait her turn (some murals had a line), and then hop up there and unabashedly take her selfie. 🙂
some lid kid free pics of some new art this year. or that we didn't see last year. either way.
i managed to keep myself fairly keto for the entirety of the trip, but i was determined to get my hands on some tacos before we made our way back north. derek found a little hole in the wall type place, called coyo taco, just around the corner from the wynwood walls gallery, so when we were done with art, we made our way over. it was PACKED out, and took awhile to order and get our food, and the kids wouldn't eat any of it. but it was so worth it.
it was late when we finally picked up the rv from the sketchy walmart and drove it over to a nearby casino for the night, which was the worst decision ever, because apparently gamblers have no schedule and come and go at all hours of the night. loudly. also, the per capita of car alarms going off is at least 10x that of any place we have ever stayed at.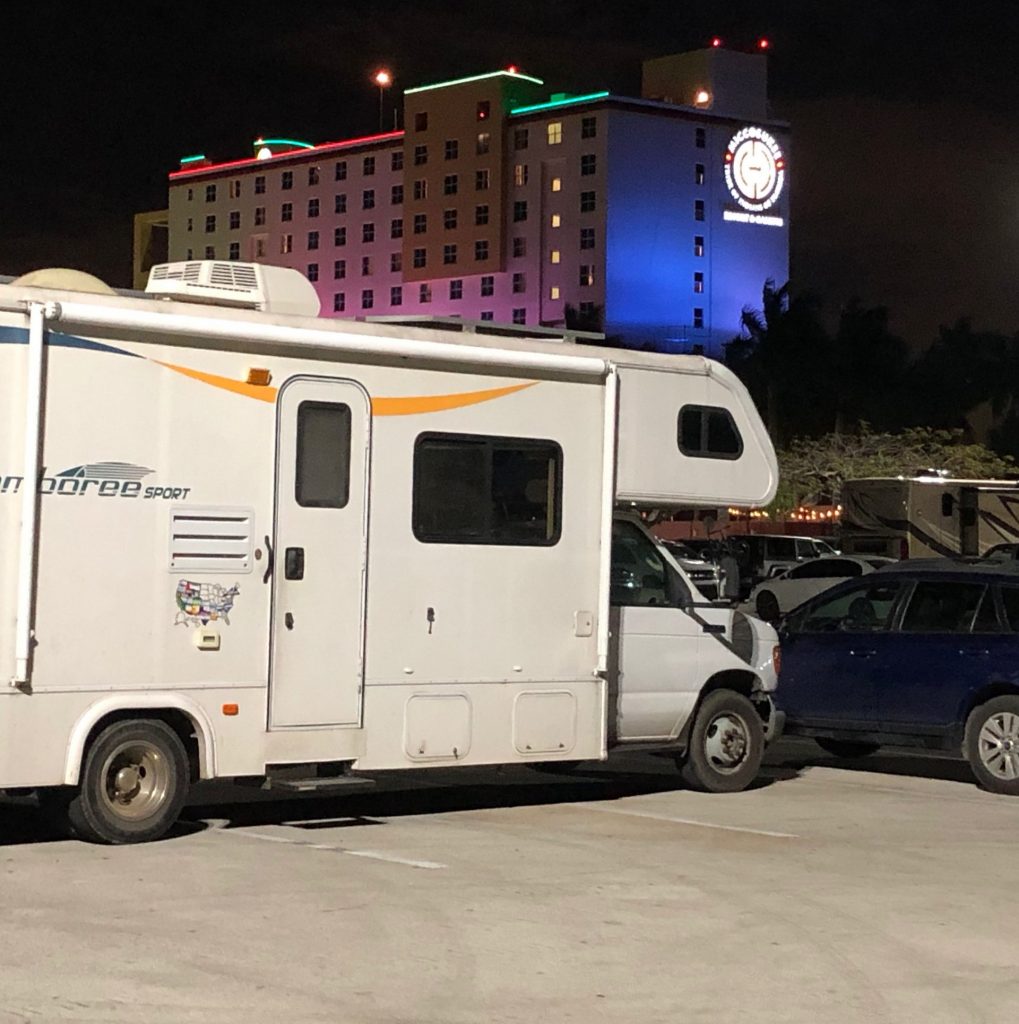 in the morning, we decided to forego our last day in miami, and start our trip home. (it was still very windy and all of the things we could think of to do in miami were stupid expensive, or we had already done, or not dog friendly. we made our way up to st. augustine, where we settled in for the night, but not before meeting up with our friend jenn's mom, so i could deliver a bounty of mamey sapotes that i picked up for her at robert is here.
on our way out of st. augustine the next day, we were able to meet up with our old pals, the howards, at their campground playground for a little visit. the kids were all happy to see them, even if it was brief and chaotic.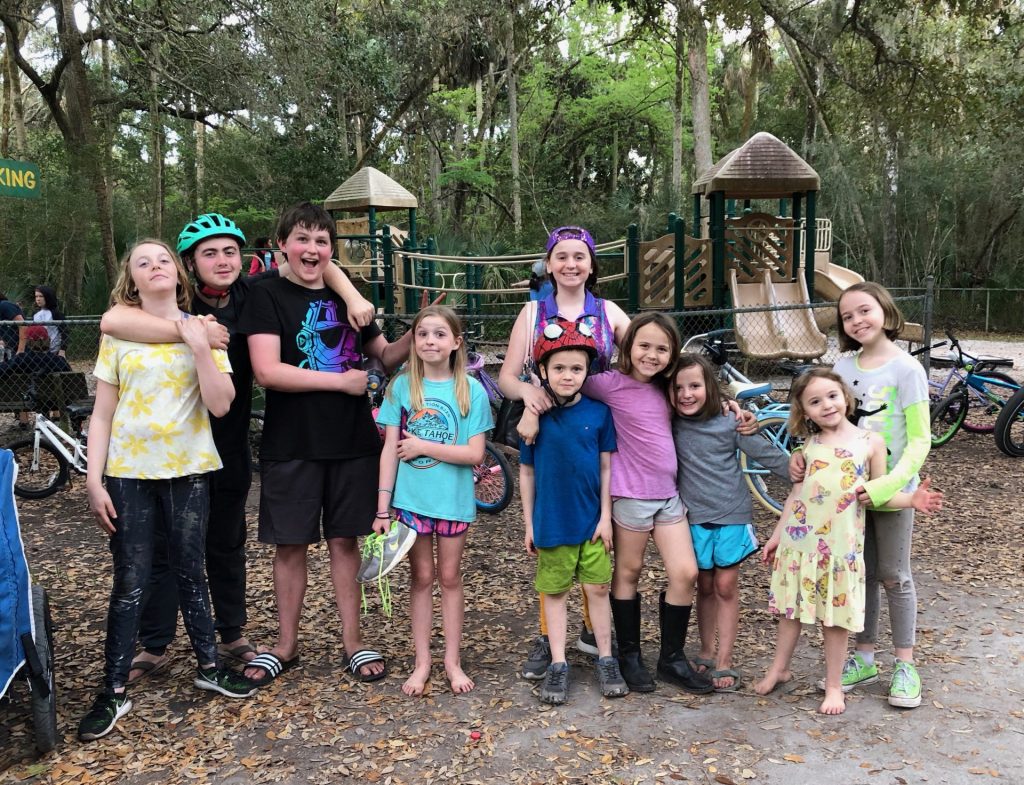 and that's pretty much the end of our adventures. we spent the night somewhere along the way, and rolled back to ws/nc the next day. got settled in and unpacked. and then the world stopped in its tracks.