despite having moved to north carolina for 20 years ago, and then having traveled the usa seeking adventure for over three years, we haven't actually ever done much adventuring in the wilderness just down the road. so, when we decided to camp in lenoir, we were pretty excited to check things out, even if everywhere was about an hour away.
our first such activity was a trip to the upper creek falls. the trail wasn't all that exciting. it was filled with roots and pretty much straight down. but the waterfall destination was worth the trip.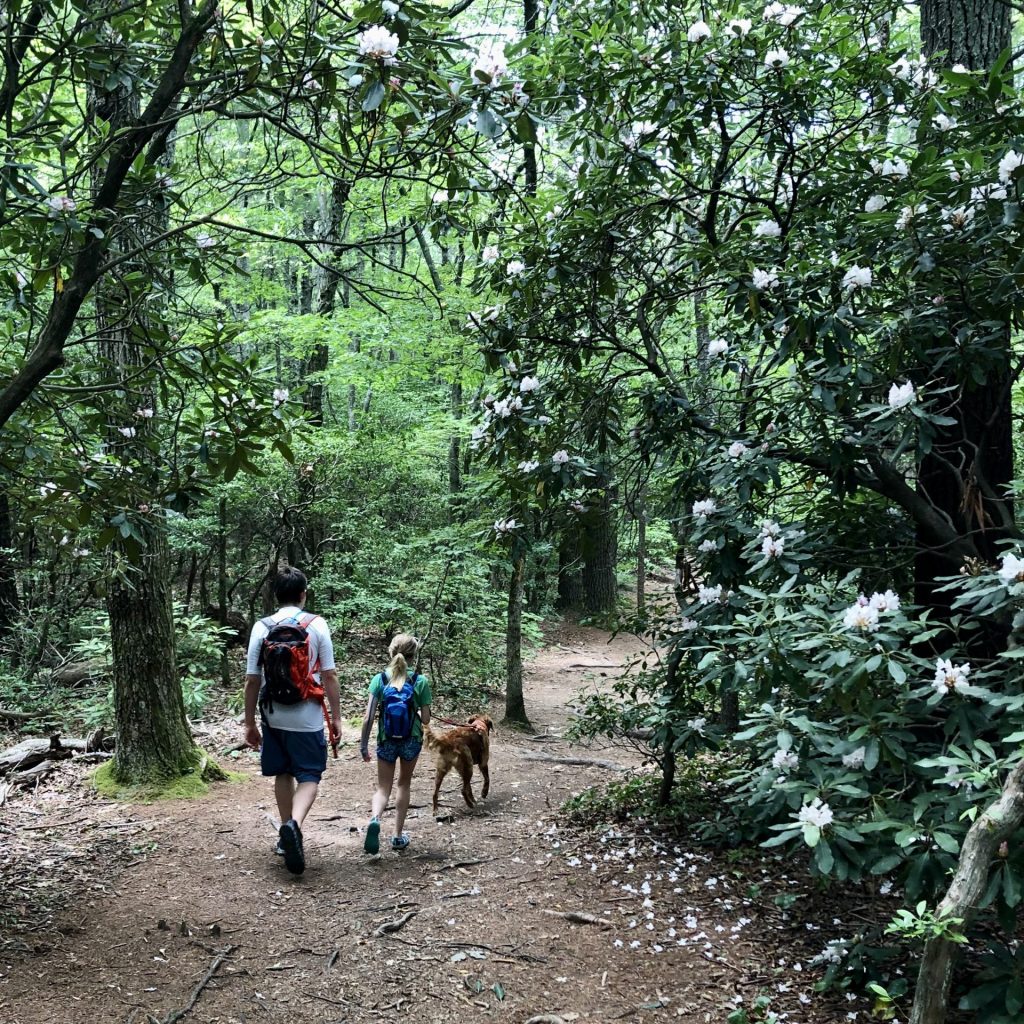 so basically, the upper creek falls flows into a couple of swimming holes, before the creek drops off quite dramatically to the lower falls. (stay tuned). the water was cold, but the weather was hot, so we were glad to hop in and spend several hours splashing around.
ruby was especially excited about this adventure. she LOVES water. and the kids were glad to take her around on tours.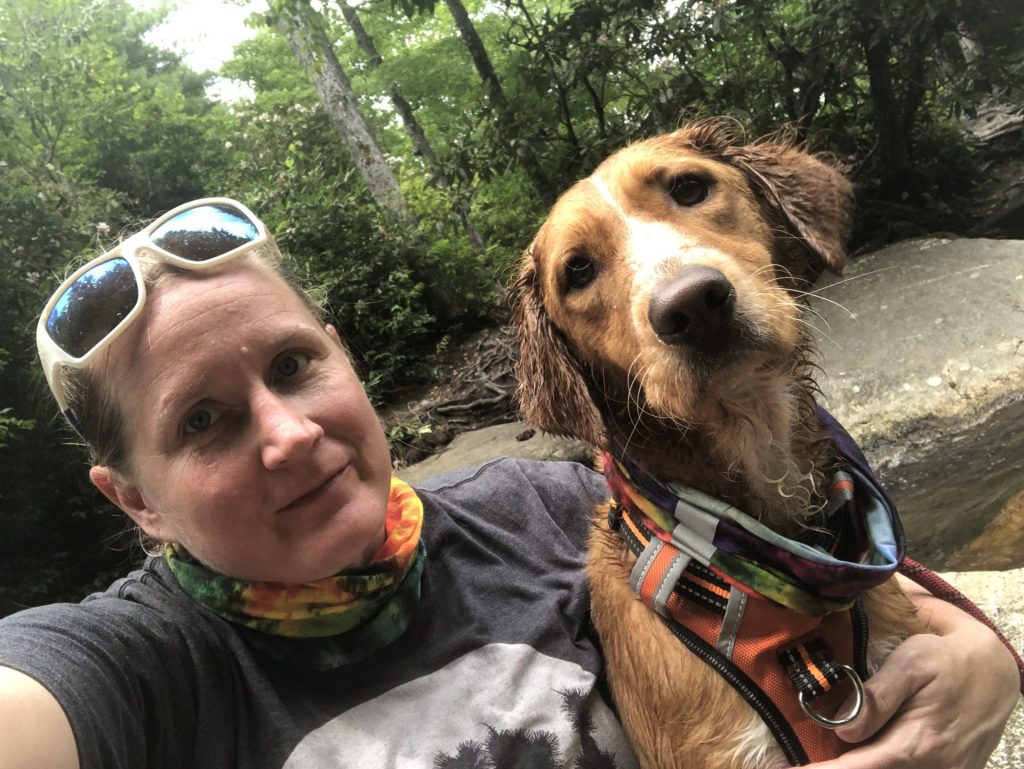 as always, the day was a little emotional for hazel. she had a lot of fun. but then rocks may or may not have been thrown. and she may or may not have been reprimanded. which may or may not have made her madsad. but mostly. it was good.
i was actually quite surprised with how long the kids wanted to stay. they had a blast.
the first part (the top?) of the upper creek falls makes for a pretty great rock slide. getting up to it is a little sketchy. but we watched lots of folks, with seemingly varying physical prowess, make the ascent and take the plunge, until anna and i were confident we could do the same.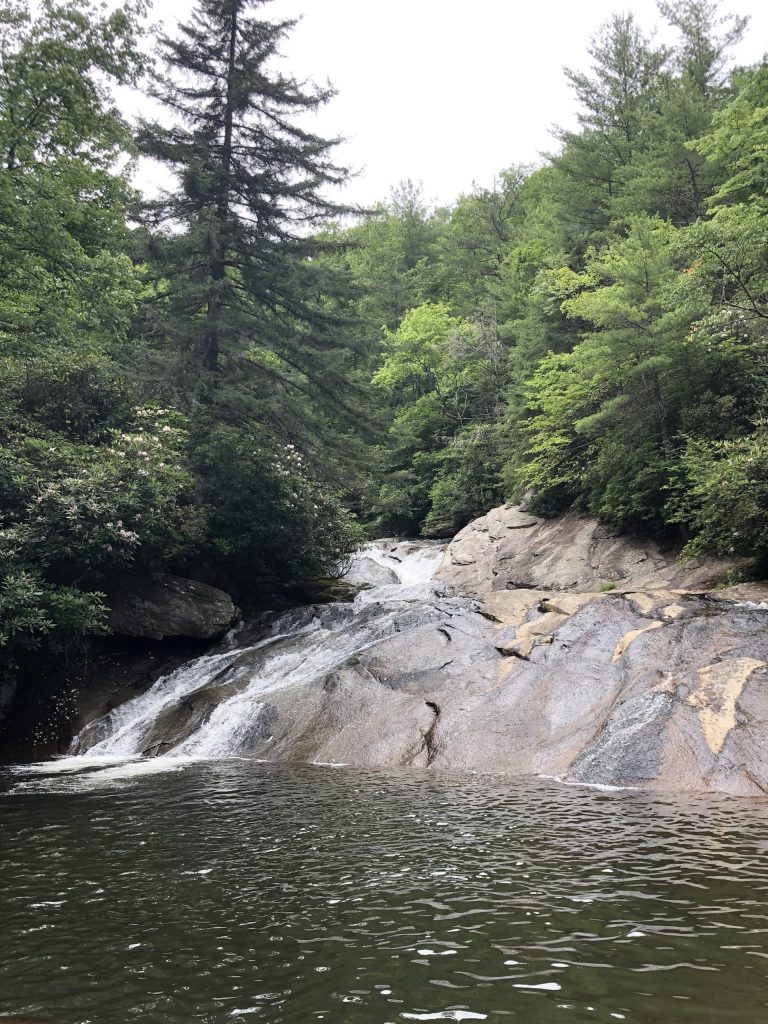 so, up we climbed. and then we watched. and for about 20 minutes, anna worked up the nerve. the other two kids were extreeeeeeemely patient with her, moreso than i, but eventually, with the promise that i would follow her in (or maybe the threat that i would go first and leave her up there), she scooted into the flowing waters.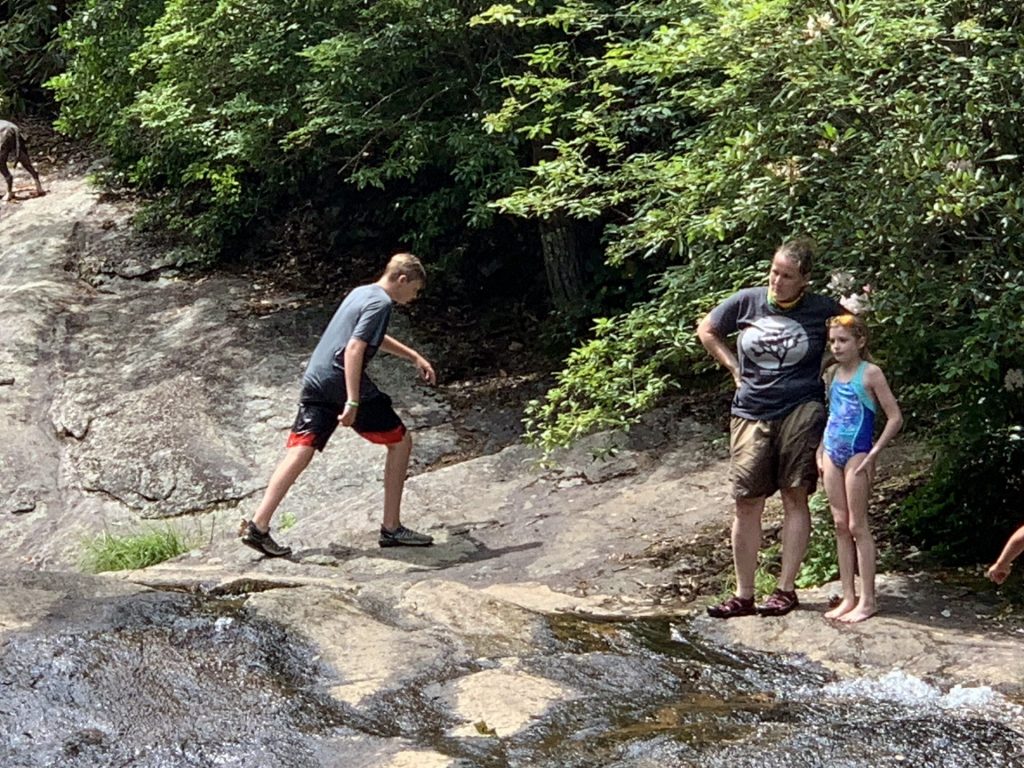 i made good on my promise and followed her in. our fear that the water would be absolutely frigid was confirmed, as the cold took our breath away while we swam back to our awaiting family. at least ruby was happy to see us.
after a couple of slides, we decided to pack up and head out. but first, the trail descends down to the bottom of the lower falls. which is pretty. but less fun.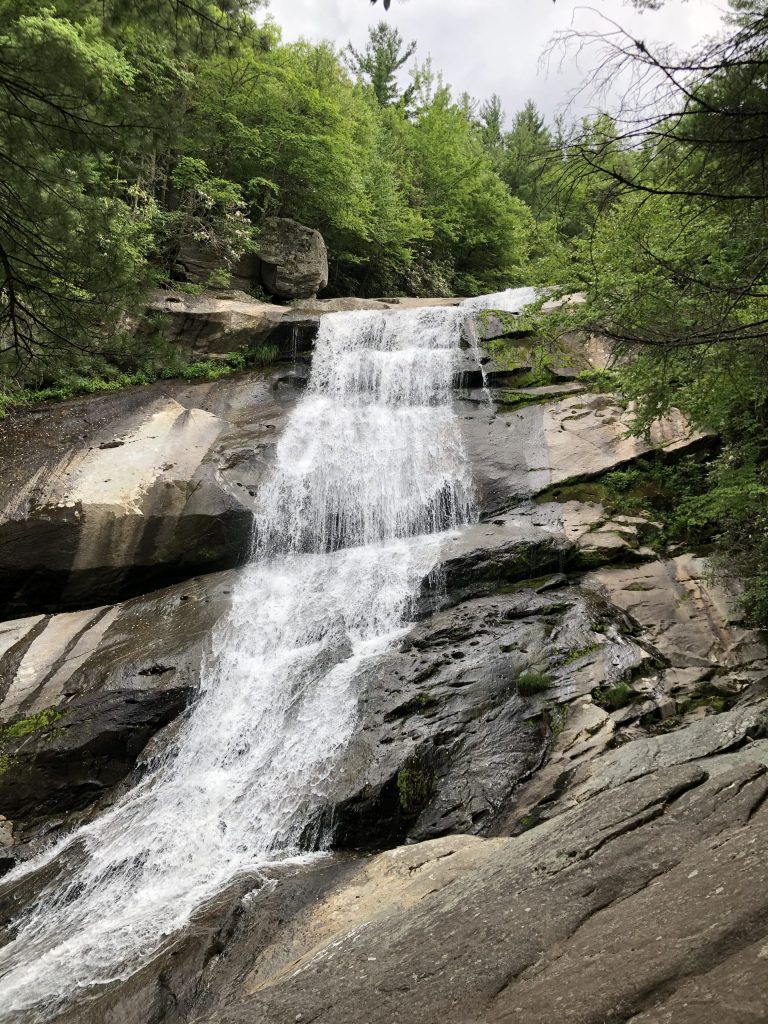 at the bottom, we had to cross the creek, which was flowing pretty quickly at the best spot for crossing. but we all survived, and no one was swept away by the cool mountain waters.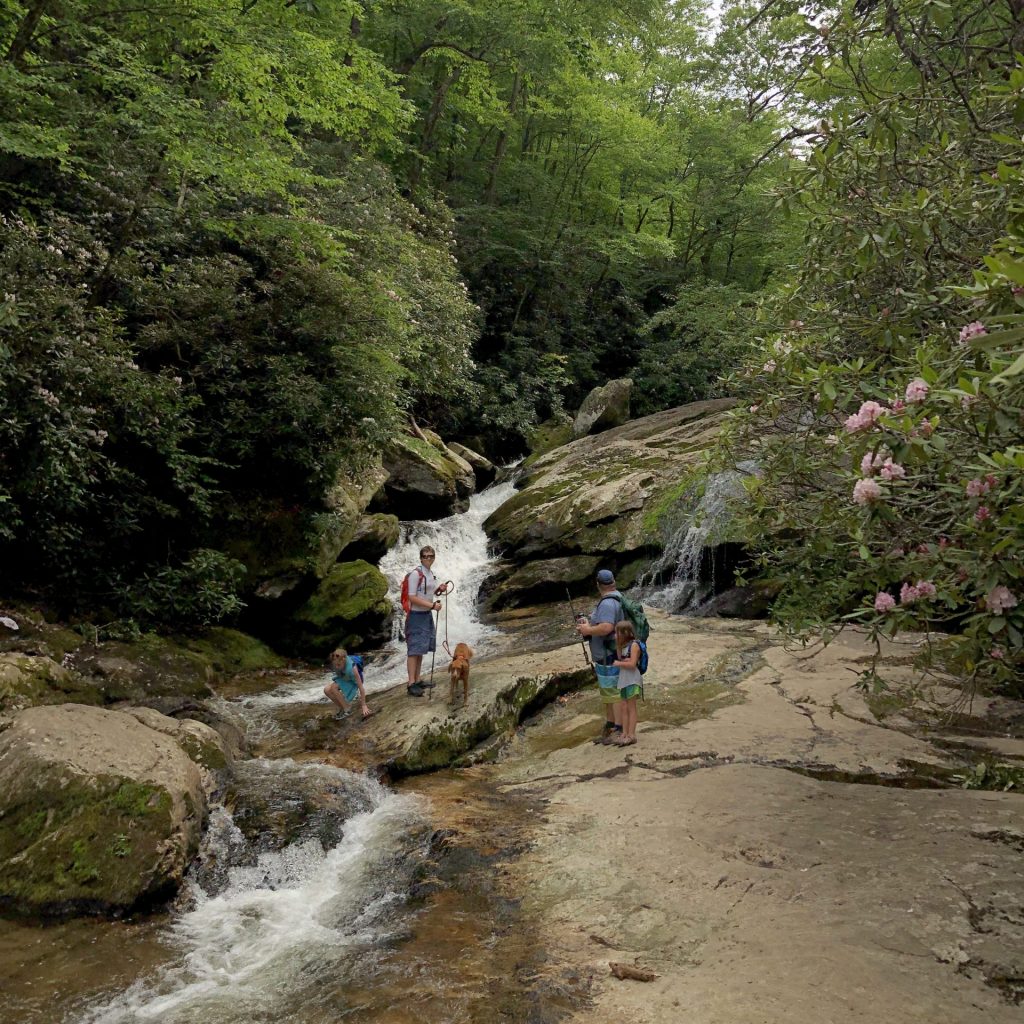 and then. a LOT of climbing. switchbacks. and there were dozens of off-trail shortcuts, that we were oh so tempted to take advantage of, but our trail etiquette and ethics got the better of us, and we trudged out, one switchback after another.
back at the trailhead. still wet. and dirty. and sweaty. and tired. we snapped a quick obligatory park sign photo. and then loaded up and headed back to camp.