during our week at green mountain rv in lenoir, we mostly went on cool outdoor adventures. but, we also had a couple of days where we just visited blowing rock and boone.
our first stop was to check out the place where derek and i got married, once upon a time. the time was 2001, and the place was the moses cone manor. it's part of the national park service, and they are in the process of restoring it, so it wasn't looking so hot, but we still took lots of pics and talked about how different that day was (rainy, cold, foggy).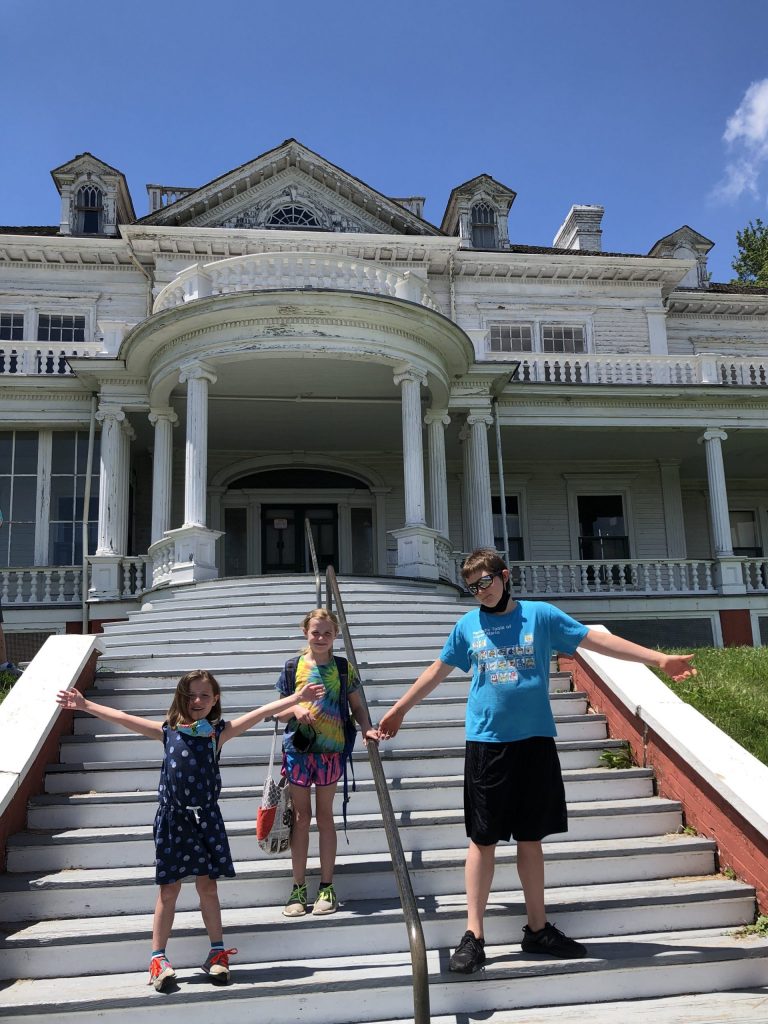 derek and i (loosely) reenacted one of our wedding photos and we made the kids stand in the same spot. 🙂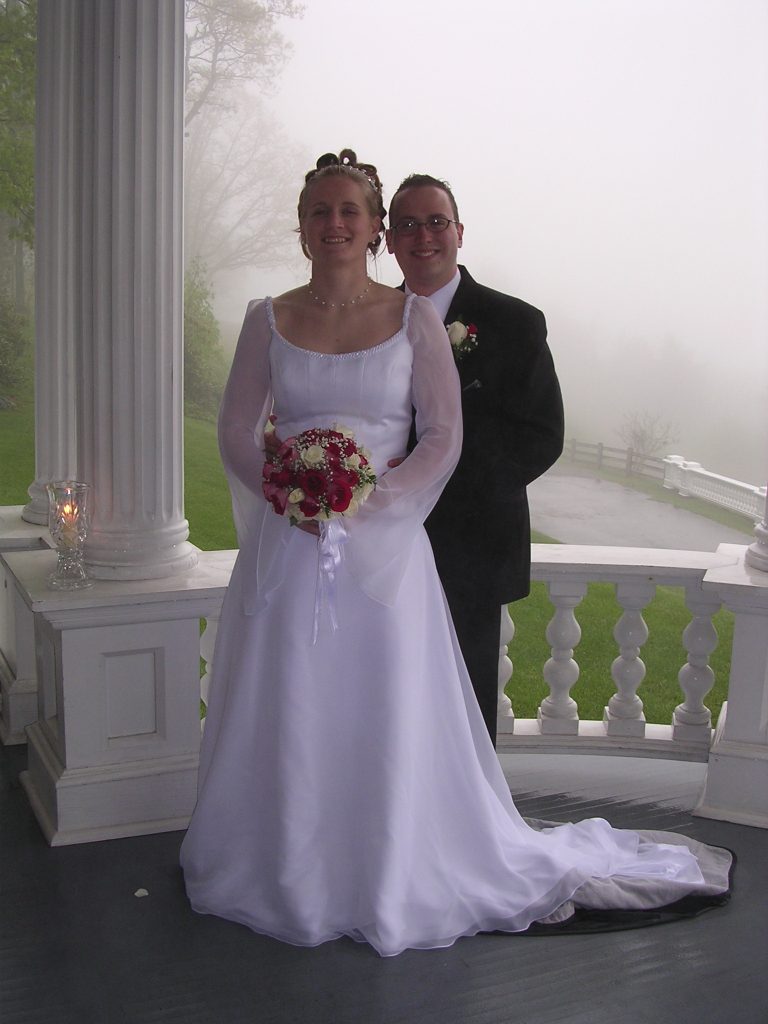 after our day in boone and blowing rock, we found a spot on the blue ridge parkway to catch a sunset. the girls played with their new playmobil toys. we chatted with some neighbors who lived nearby and were playing bluegrass music as a family. and we watched the sun go down.
on another, less eventful day, we drove into lenoir, to hit up some thrift stores and some quilt shops. after a couple of thrift stores (mostly a bust, except for some acrylic paints for anna), we had lunch at walt's chicken shack. it was very delicious and every lidbom enjoyed their meal, which is no small task. derek and i kept it keto, with wings, and a couple of green sides, and a boatload of ranch dressing. 🙂
during all of our non-adventure outings, i went to four different fabric shops, where i collected quite a few fun fabrics, along with some stash building remnants. not to mention some selections by anna.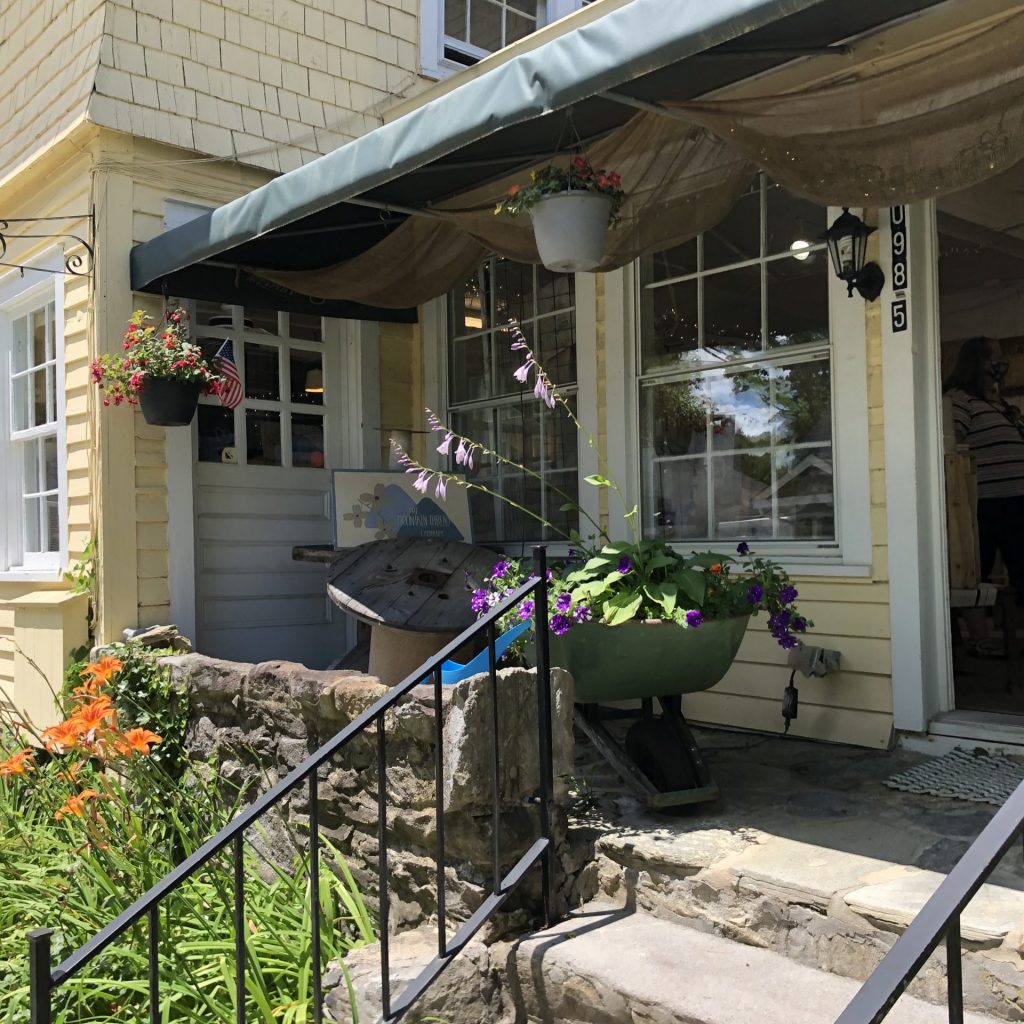 on a day in boone, we had lunch at the mellow mushroom, almost primarily so isaac could have gluten free pizza. while we waited, the kids drew bloody pictures inspired by some ipad game they play. it's not disturbing at all.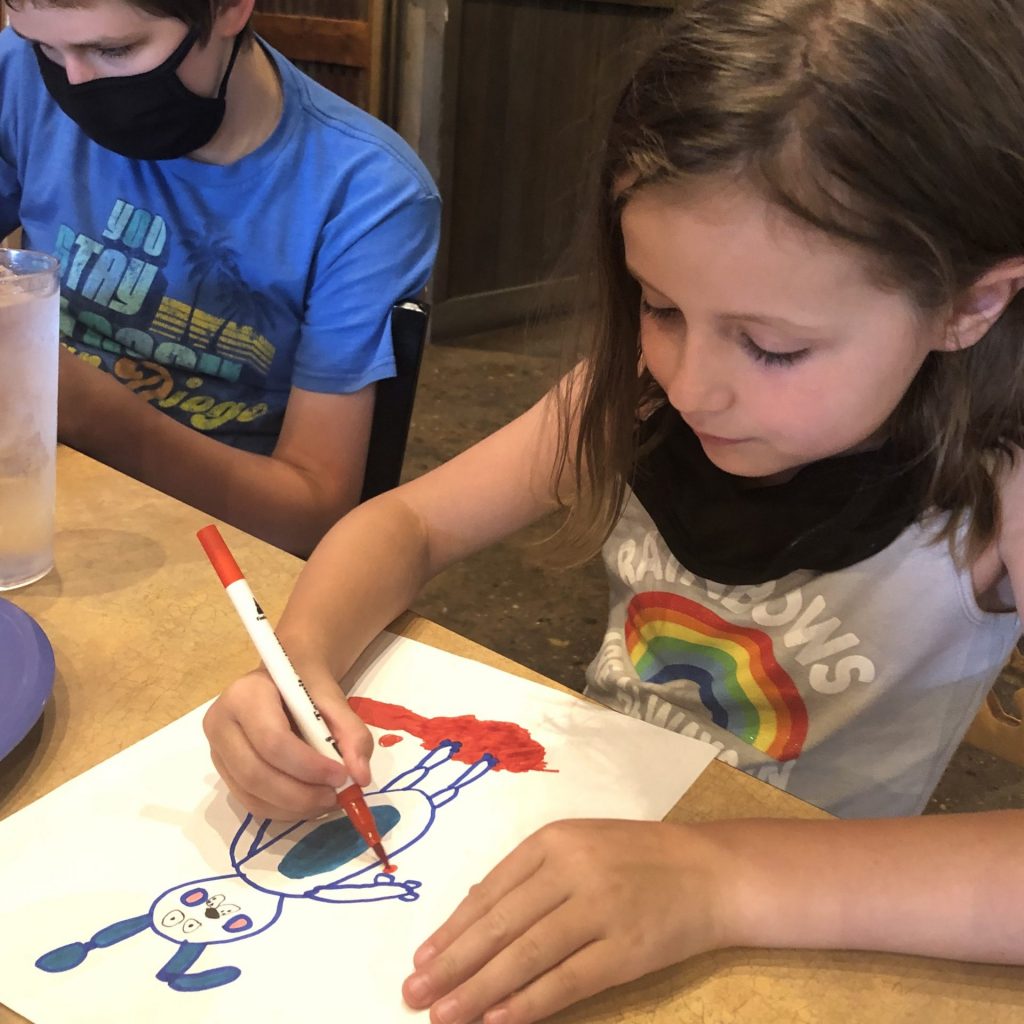 lastly, some photos from our shopping sprees. there was a LOT of playmobil purchased from a toy store that is sort of between blowing rock and boone. we have frequented it generously over the years, spending thousands on both thomas the train and playmobil. the girls spent a lot of their own money, but we couldn't resist picking up doc emmett brown and marty mcfly to add to our collection. and at an antique store, i couldn't pass up these vintage peanuts camping glasses from mcdonalds.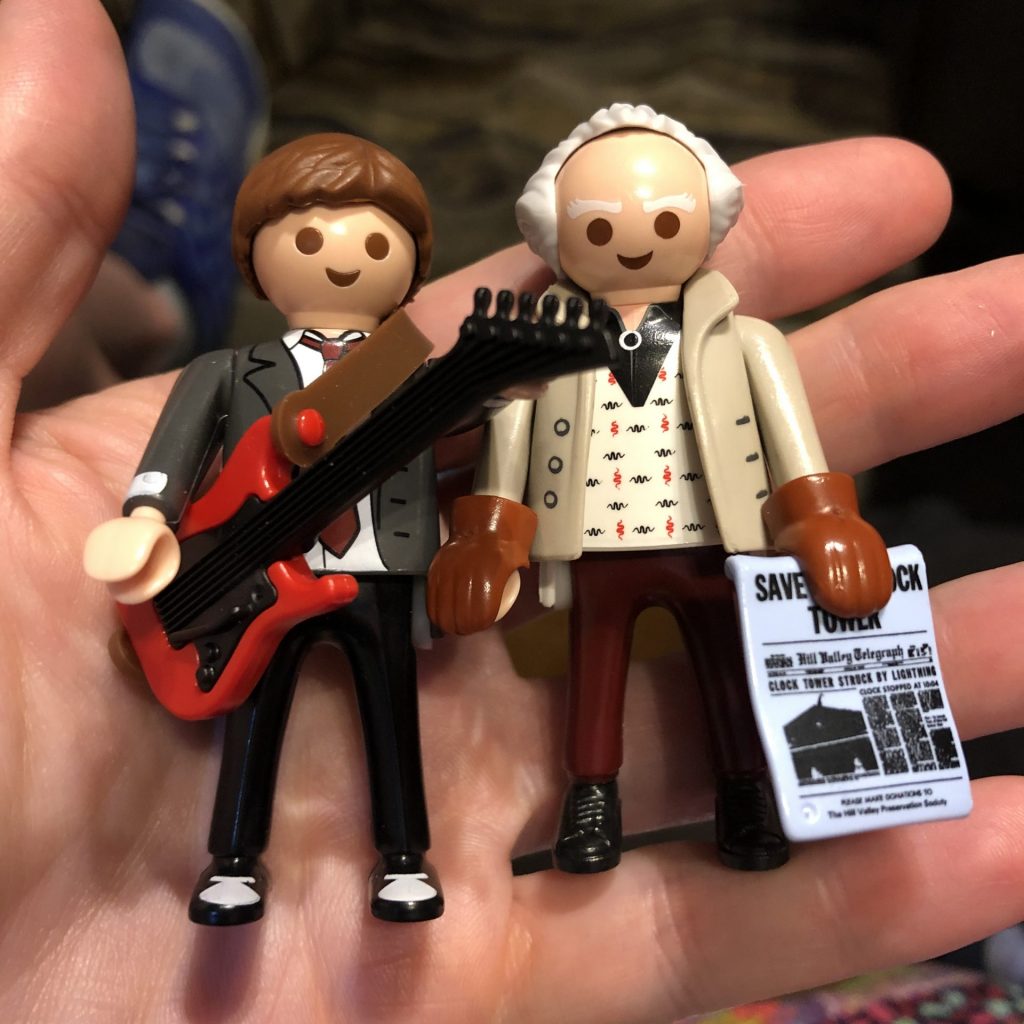 and thus concludes our shopping, eating, and touristing of boone and blowing rock. now, onto the adventures!!!