it's been like 900° for the last few weeks, here in north carolina. so when i was making plans to hang with my high school bff sarah powers and her kiddo max, and the option to meet at the lower cascade falls at hanging rock came up, it was a no brainer. i mean, this place is pretty fantastic. and it's only 40 minutes from our house.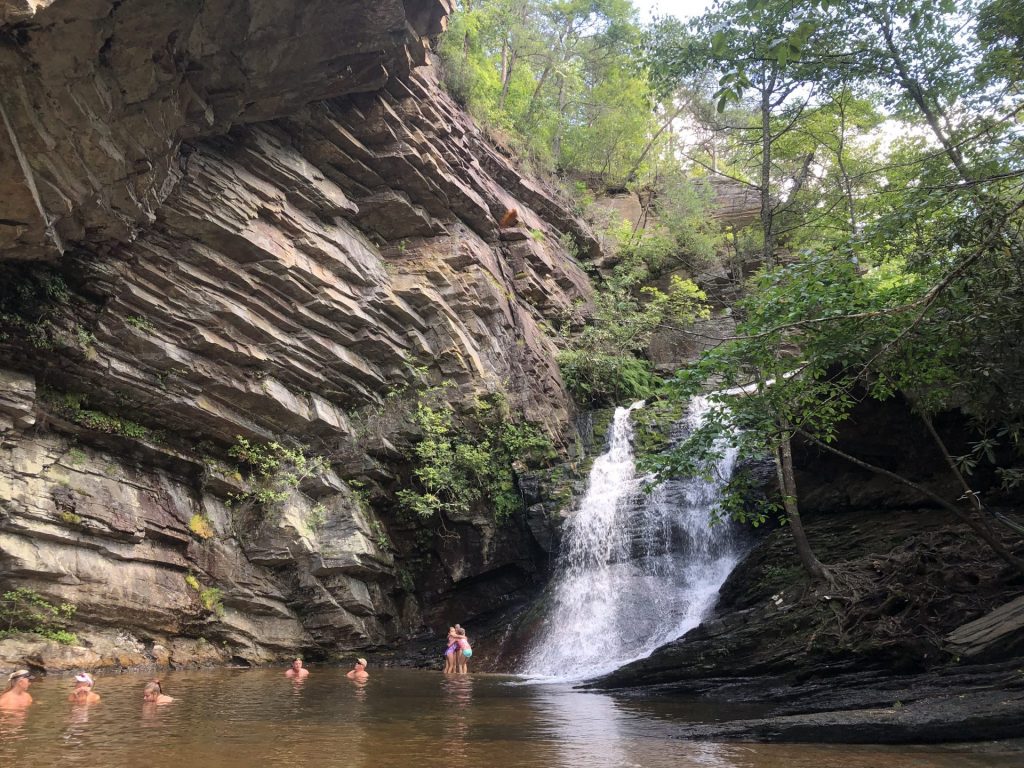 sarah and max came prepared with an inner tube. brilliant.
as soon as we got down to the falls, we were pleasantly surprised to find some friends from the local wild + free homeschool group had the same plan to beat the heat on this day. so hazel pretty much disappeared off with some tiny friends.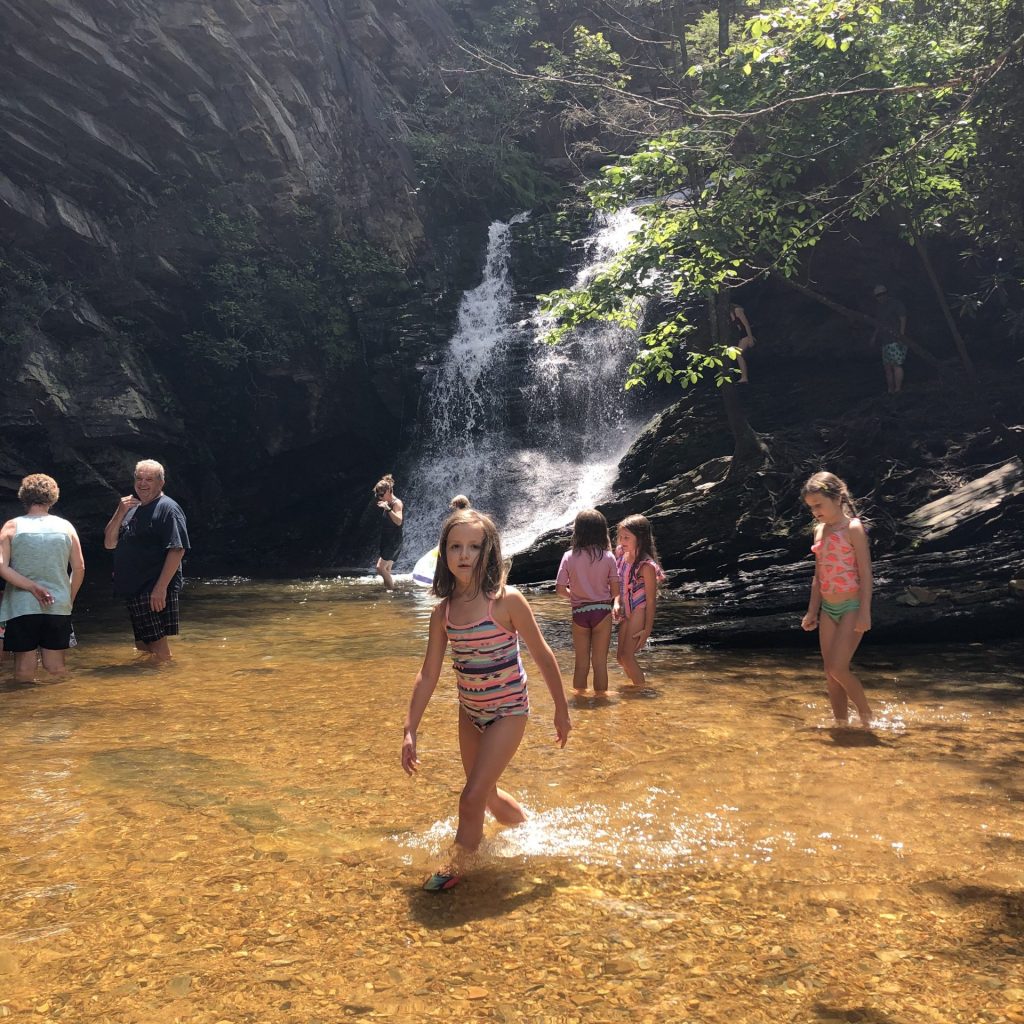 she was happy. (that's her pal, who was also in our stem co-op last year, behind her).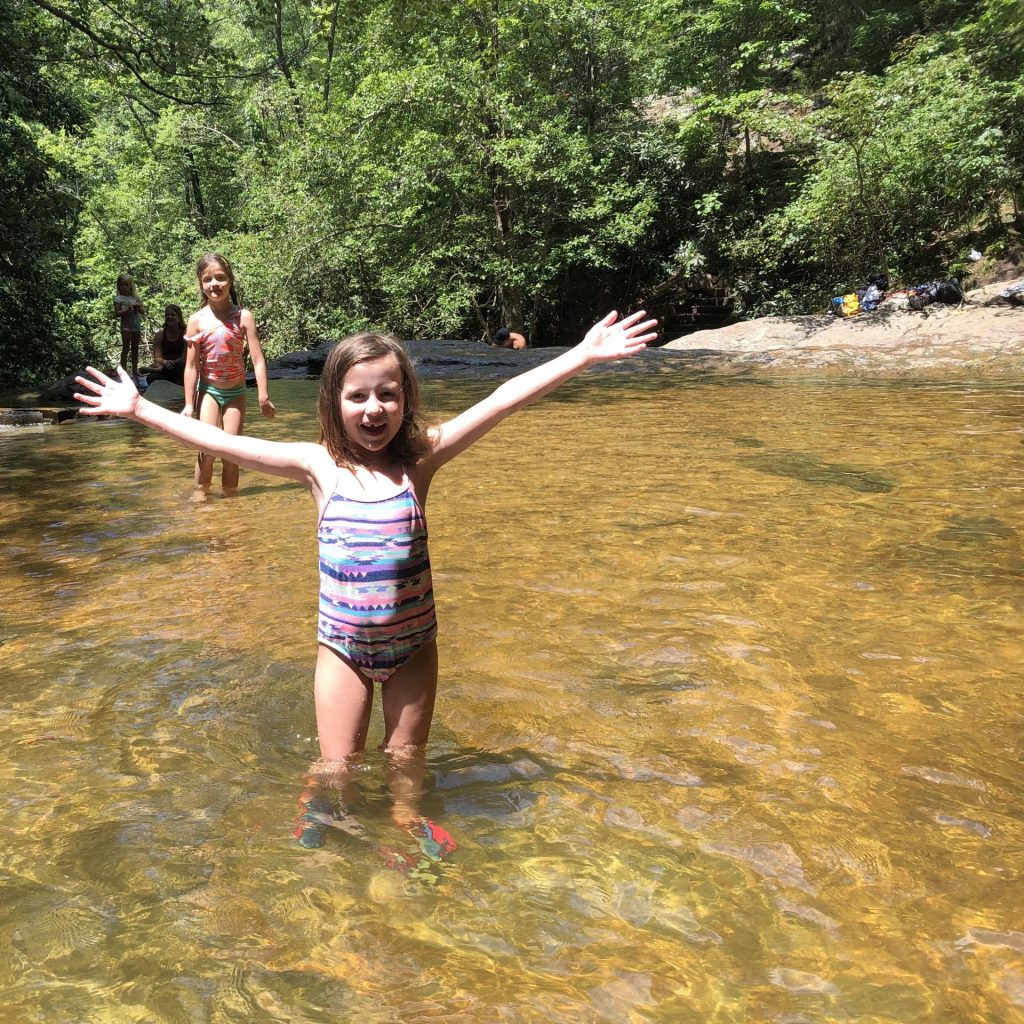 then, all the kids started sliding down the waterfall. and she couldn't work up the nerve to do it. and she was sad. so very sad. photogenically sad.
anna went down the "slide" repeatedly, all afternoon. truthfully, it wasn't much of a slide and it was quite bumpy, and she paid for it dearly for the next few days. it doesn't help that she has no meat on that booty.
overall. the day was very lovely. hot. so hot. but we were mostly in the shade, and the water was cool and refreshing. there were more people than i expected for a random thursday, but it wasn't the worst i've seen it.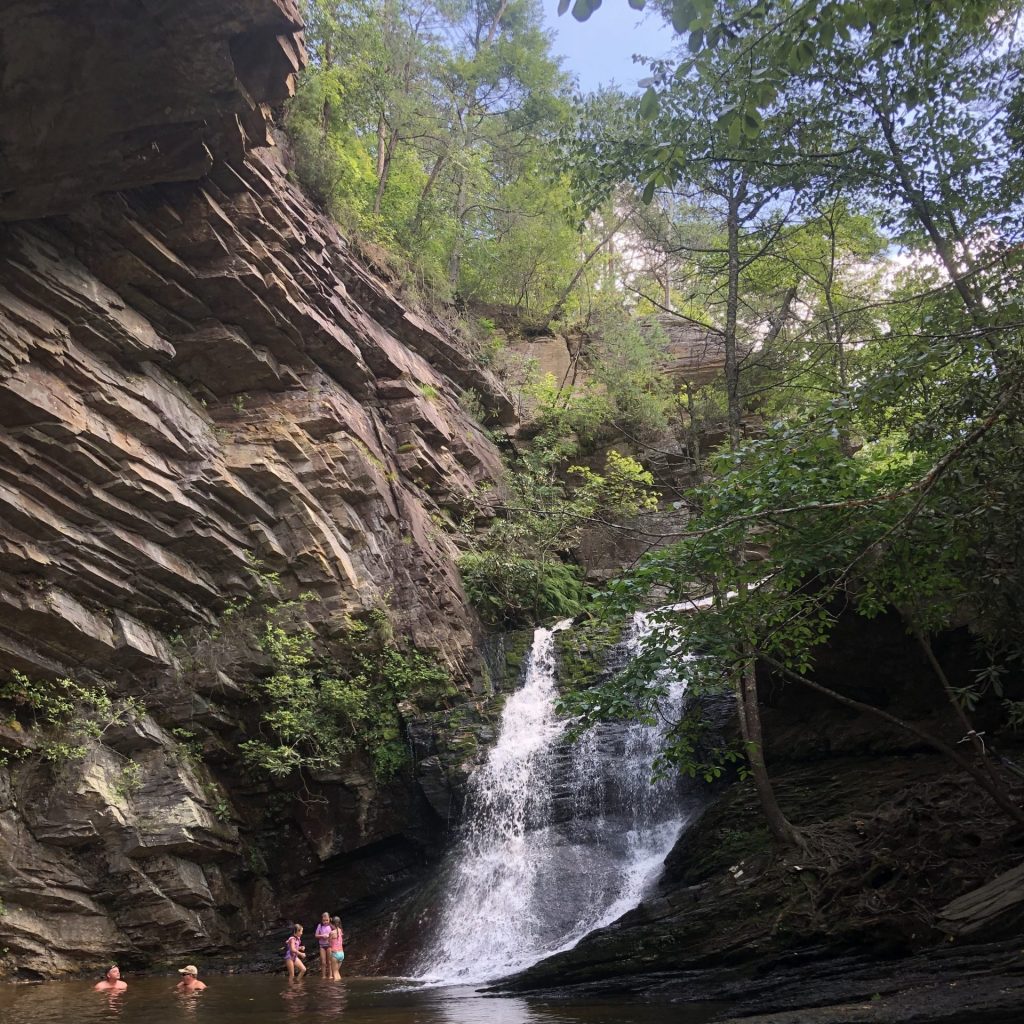 we will definitely be back soon. this place is awesome.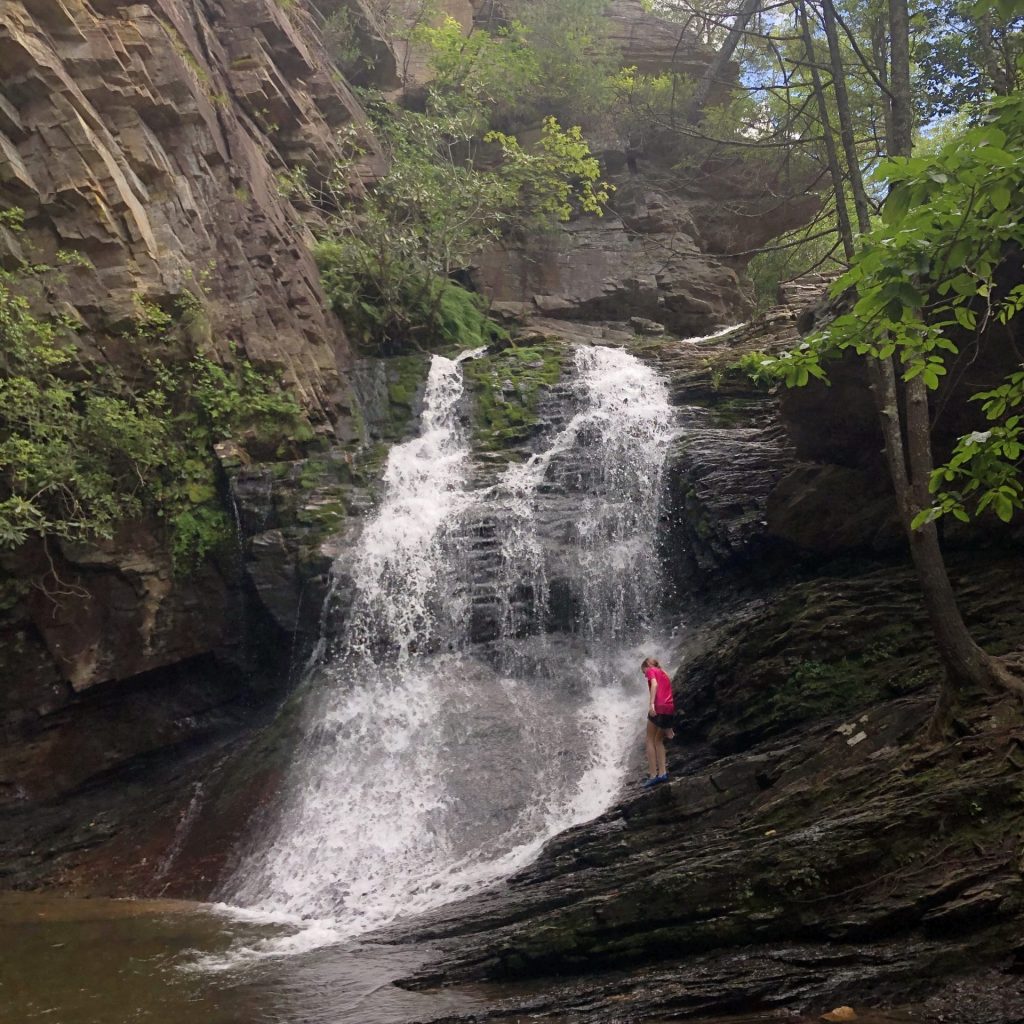 we had hoped that sarah and max would come to our house, but we stayed for a long time and she still had to drive back to raleigh. we consoled ourselves by stopping at another friend's house, to meet their new tiny puppy.
note: isaac decided not to go with us. i didn't intentionally leave him out of the pics. 🙂