after dance class last week, anna told me that her teacher was planning to bring cupcakes for the class, in celebration of her own birthday. i knew i couldn't let that happen, and volunteered to make cupcakes to send with anna. no one should have to make/buy their own cupcakes.
anna picked out the decorating plan and colorscheme, but with covid concerns, i thought it would be best if i did all of the actual decorating. we only needed about 18 though, so when i was done, the girls got to use the leftover frosting, sprinkles and cupcakes to decorate their own.
here we go….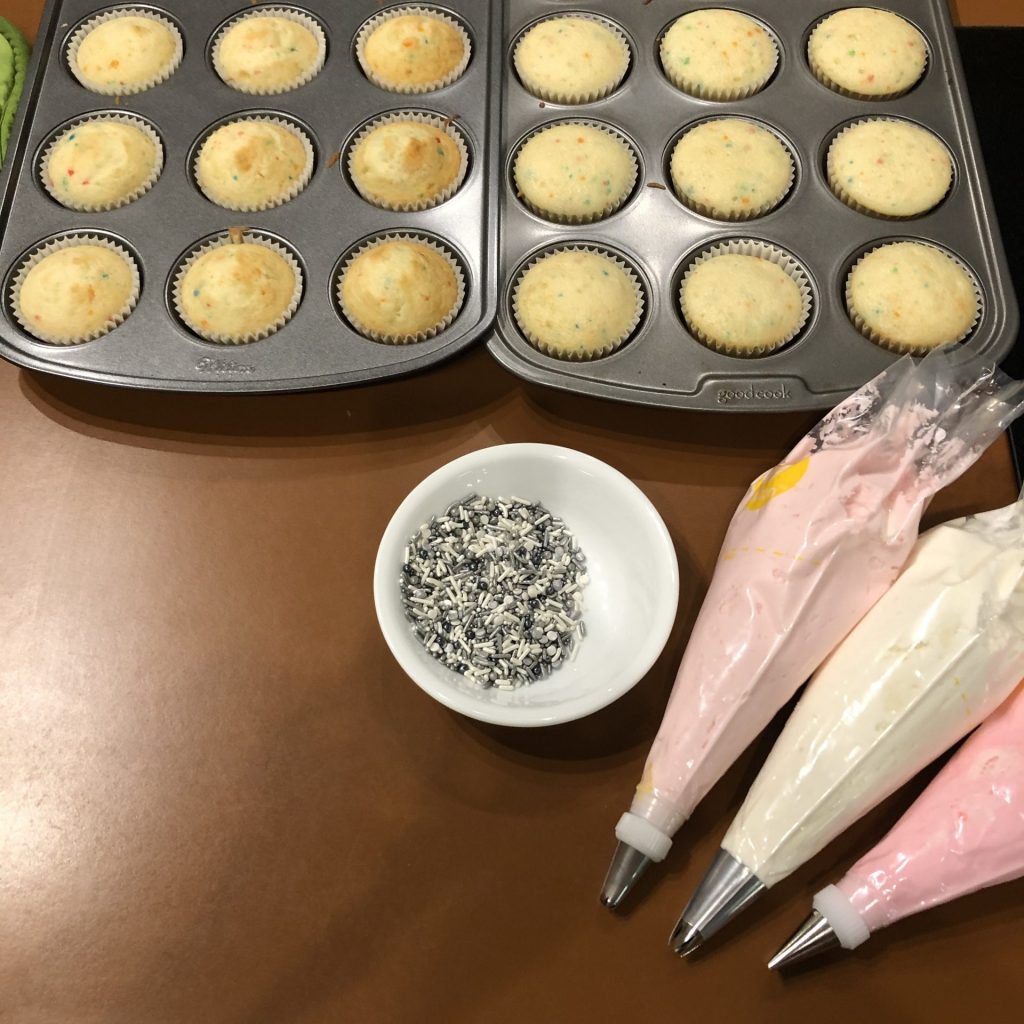 it's troublesome to photograph our baked goods in the burnt orange kitchen with bad lighting, so i loaded the cupcakes onto a rainbow tray and took them to the best lit spot in the house, my sewing table.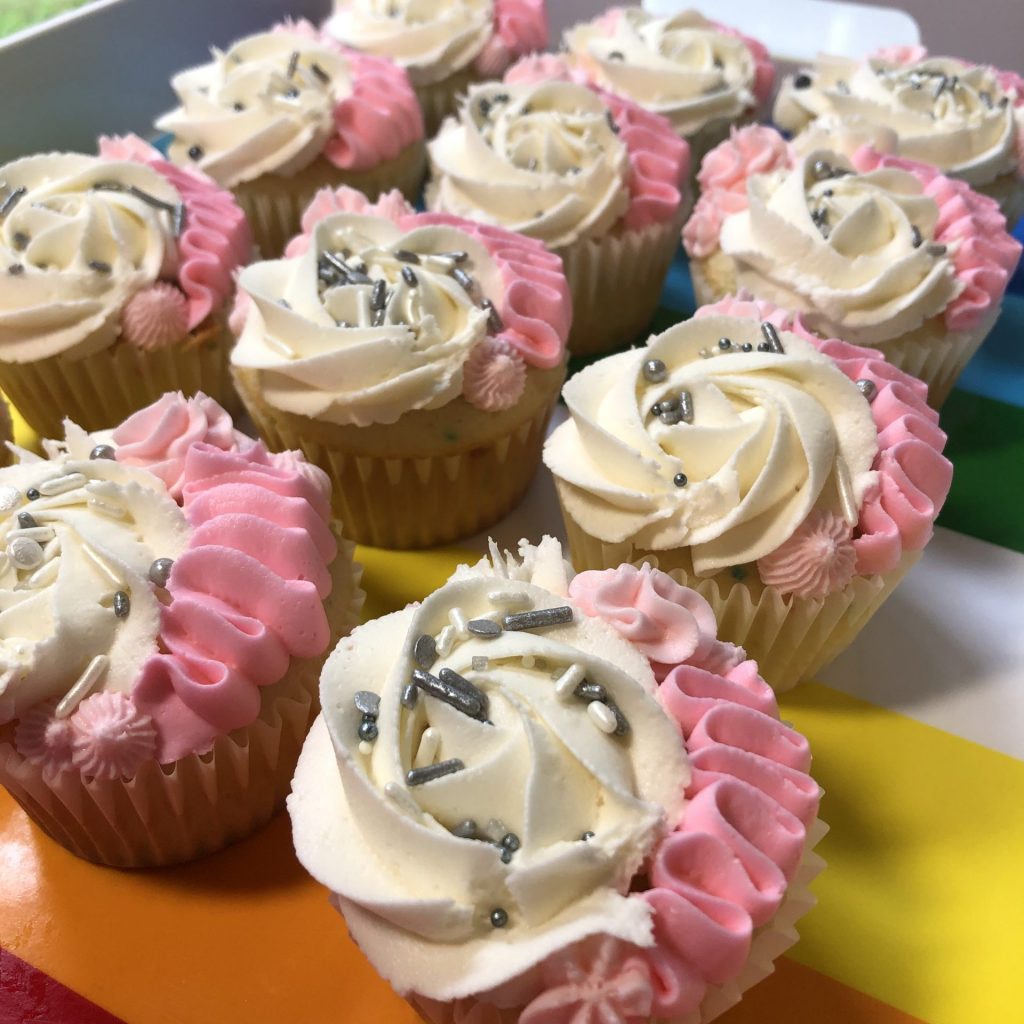 we are fans of the cupcakes that have a bunch of different piping techniques in different colors, with a touch of sprinkle.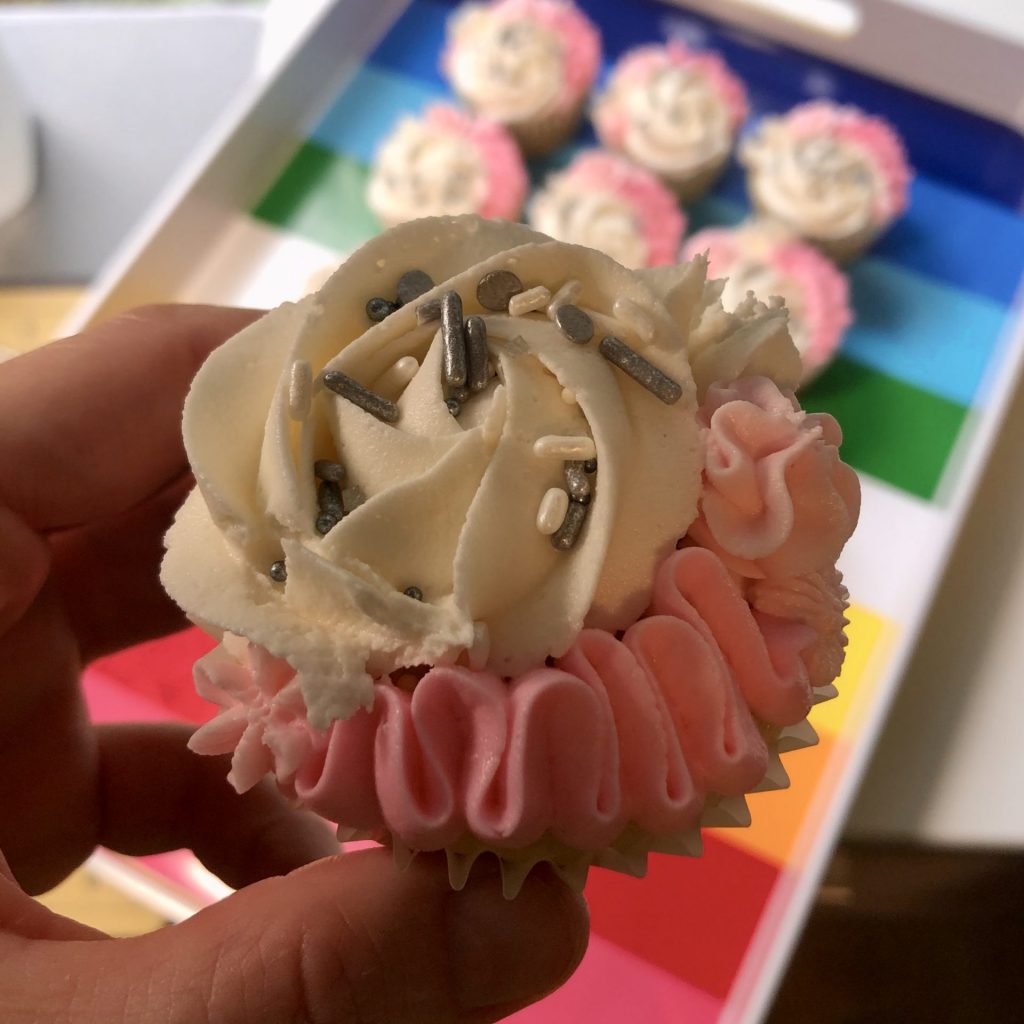 i piped the rosettes first and by the time i got around to adding sprinkles, the frosting wasn't "sticky" and the sprinkles just sort of rolled into the ditches of the icing. i'll know for next time. sprinkle immediately.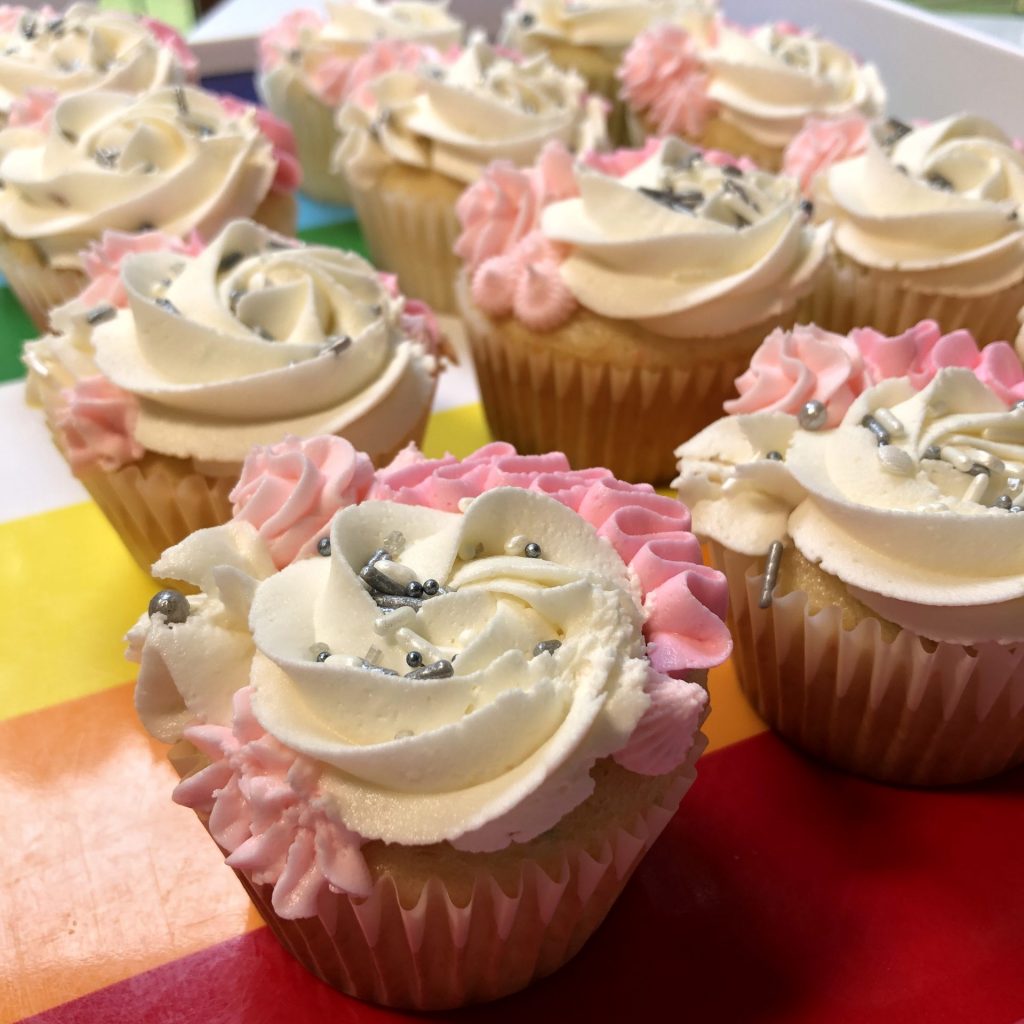 they look super cute all lined up, but i definitely need to get my hands on a plain white tray or some sort of lovely backdrop for future cakery photography attempts.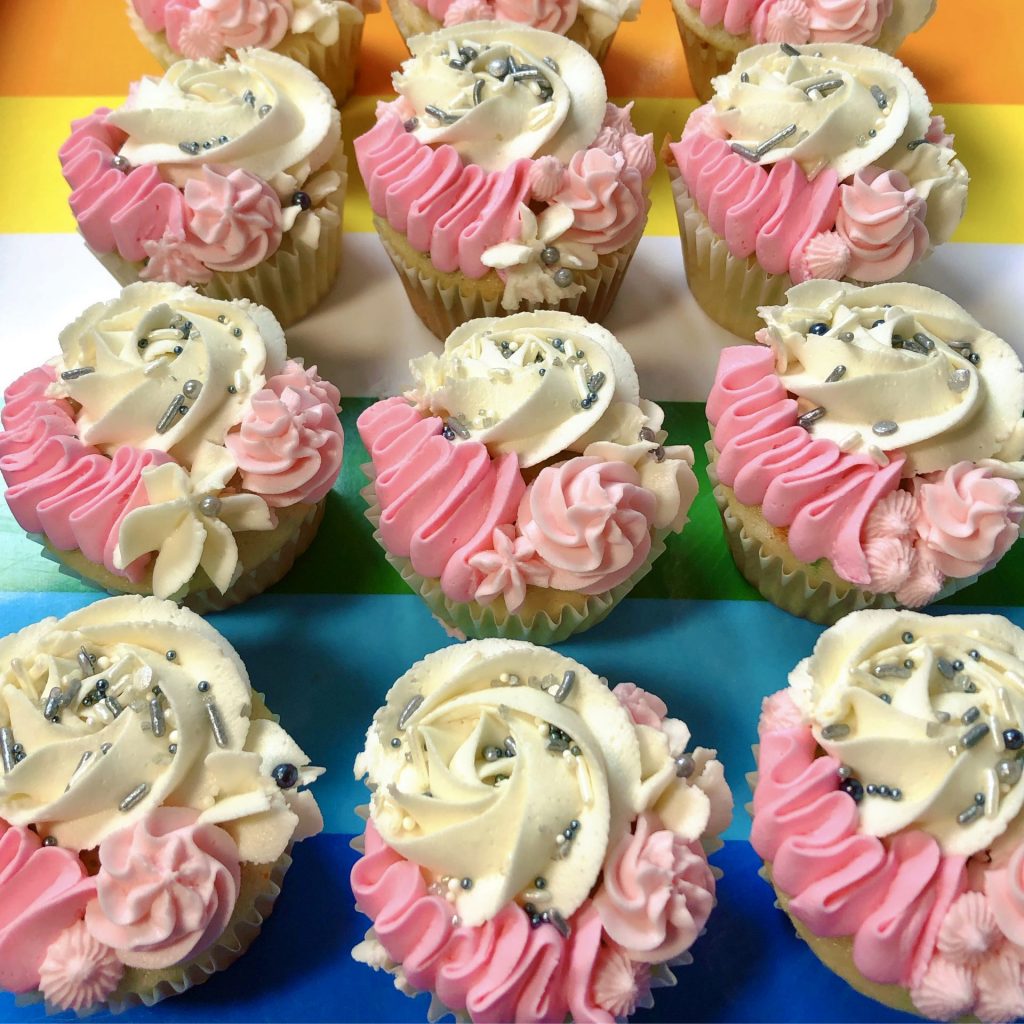 it was lovely to be back to sort of baking and decorating and i'm hopeful to add more of this to our life. even if i get diabetes.