after our trip to the outer banks, we had a one day layover at home, doing laundry and switching out wardrobes, before heading to lenoir for a few days in the mountains. it was peak leaf season, so we wanted to see some beautiful fall color, but we also wanted to balance that with other fellow covid leaf peepers.
we decided that it might be worth it to take our chances and hit up a fairly popular spot, on a weekend no less, by getting an early start. crabtree falls is a fairly short hike and it's super pretty. when we arrived, i noticed that anna and i were twinning for the day.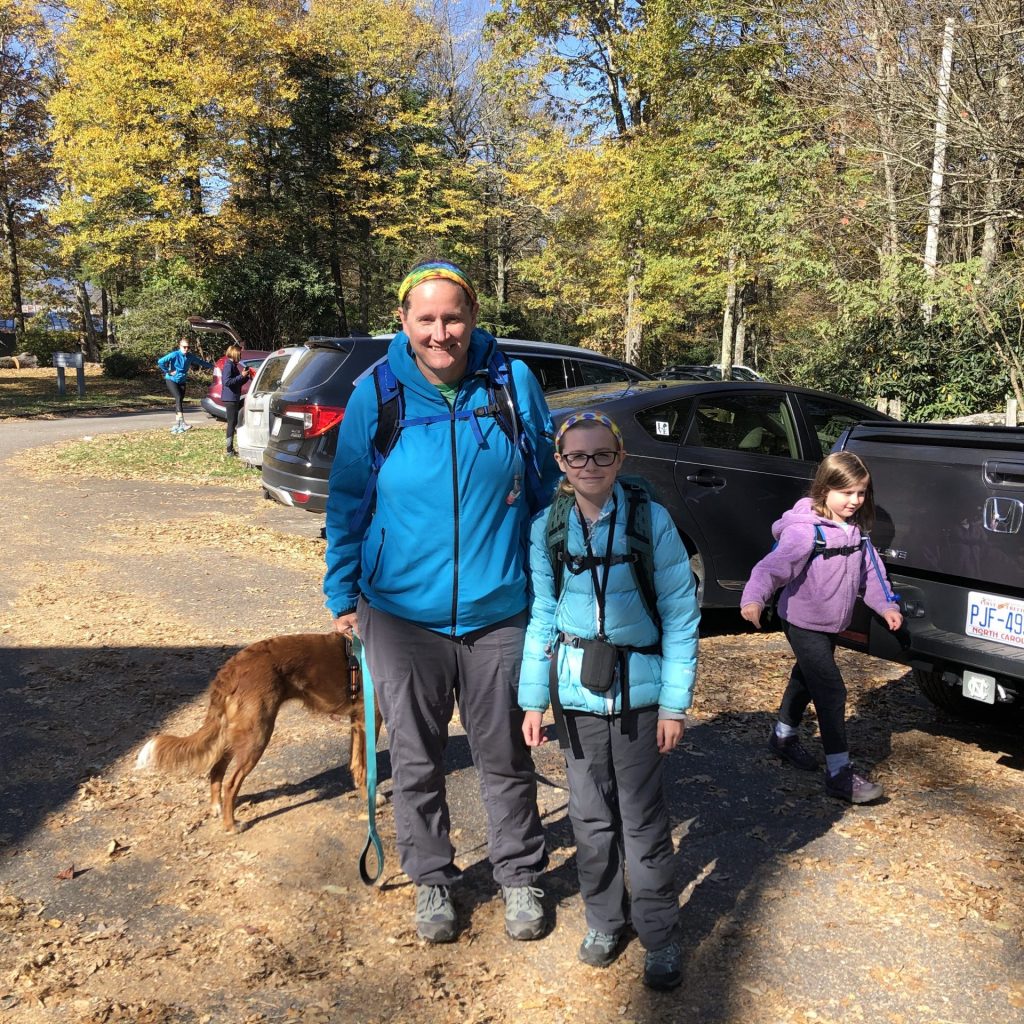 there's not much to say. we hiked in. there were more people than i preferred on the trails, but it wasn't nearly as bad as i had worried, given the time of year.
strolling along. the views on the way in towards the falls, at least going the direction we did, are sort of boring.
we are always fans of slight streams of water, flowing across the trail, causing us to pretend we are in a video game, hopping from rock to rock.
before we knew it, we arrived. the leaves were amazing. the falls were beautiful. we found a little spot to sit and keep ruby away from other hikers and their dogs and the slippery rocks, and took turns setting off to explore and photograph. i took an excessive amount of pictures and it now occurs to me that they all look the same.
it was hard getting around for photos with our fam. there were more people milling around than these pics indicate. and the rocks were slippery and muddy. getting good angles was a challenge.
then it was my turn to wait while derek wandered and explored. we sat in our little area, keeping ruby occupied. and lest you think that this place was a peaceful serene wonderland, and we had it all to ourselves, please note the photo of our fellow leaf/waterfall enthusiasts.
we crossed the little bridge and attempted a few various photos on the other side, attempting to wait for our turn in a photo situation that didn't really have a defined method for determining turns.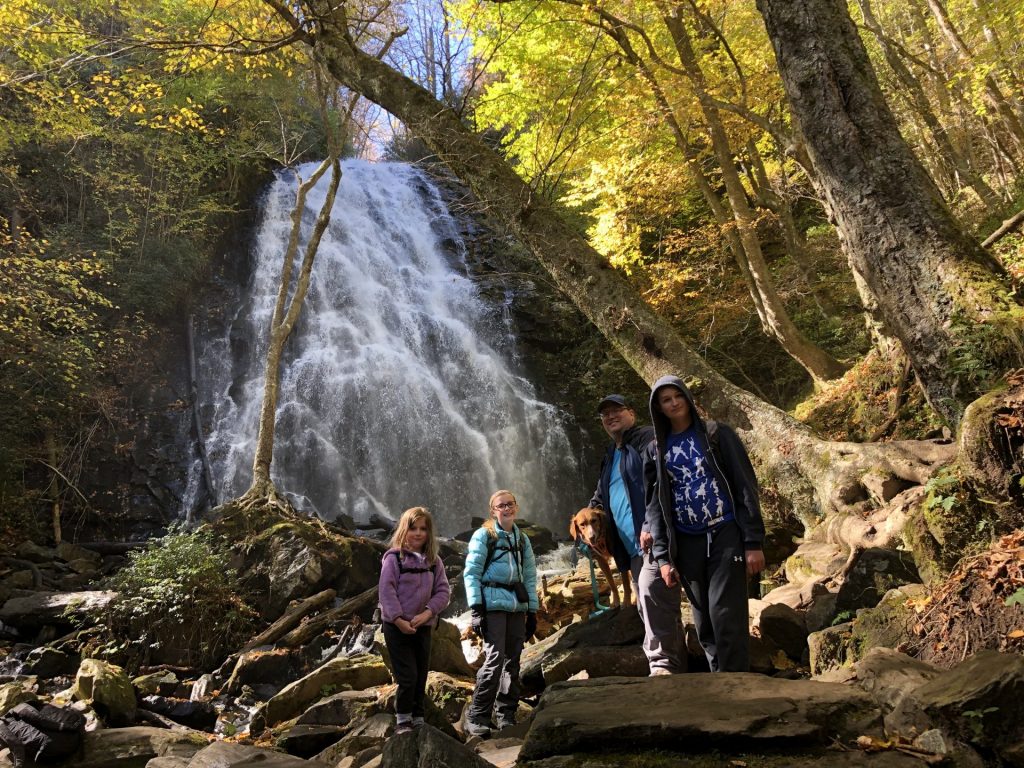 the place continued to fill up, so that was our cue to head back out. the climb out was steep, but the views were so much better than the trail in. we stopped to admire them and rest as much as possible. 🙂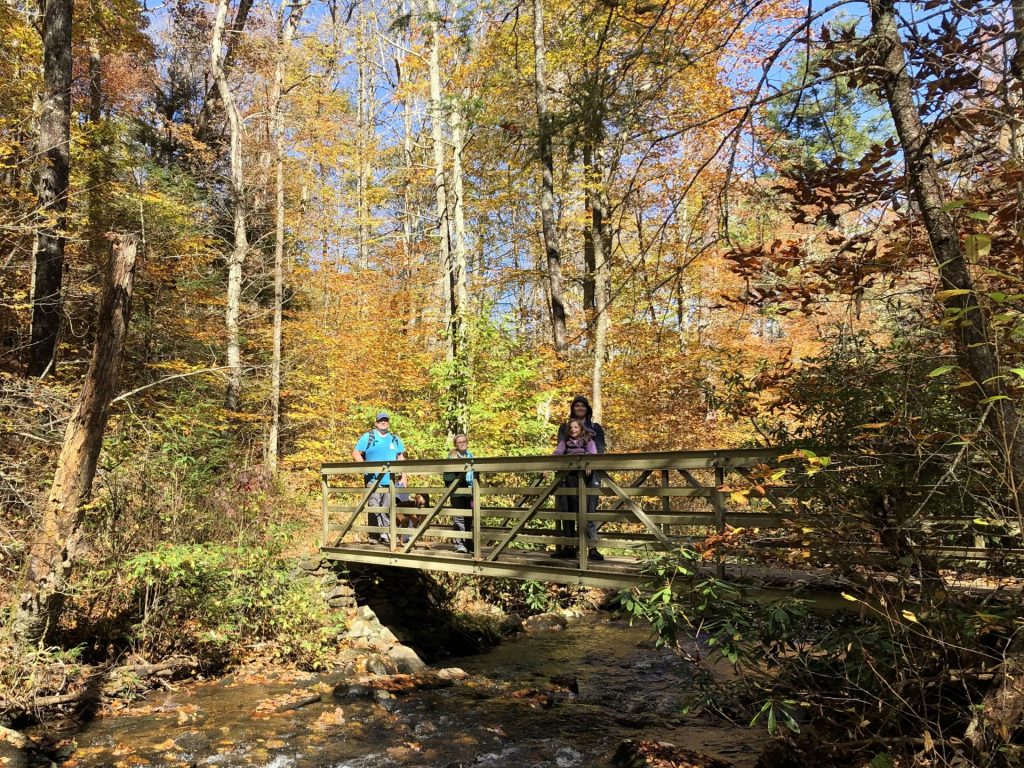 so. we were so glad that we took a chance on crabtree falls. they were beautiful. we were able to get parking. the leaves were perfect. and there weren't as many people as we had worried about. a lovely day for everyone.