i'm not exactly sure how i happened upon it, most likely it was instagram, but when i found out there was a ship sinking in the sand somewhere near our campground, i made it a personal quest to figure out it's exact location and take a field trip.
the ocean pursuit is a 72′ scallop boat that ran aground in near oregon inlet in march, and has been slowly been succumbing to the sand. it was about a mile south of our campground, so we checked the tides and planned a little excursion on our next to last day in the outer banks.
when we first popped out onto the beach from the dunes, we didn't see it, but after walking a bit, around a turn sort of, it suddenly came into view and everyone was excited.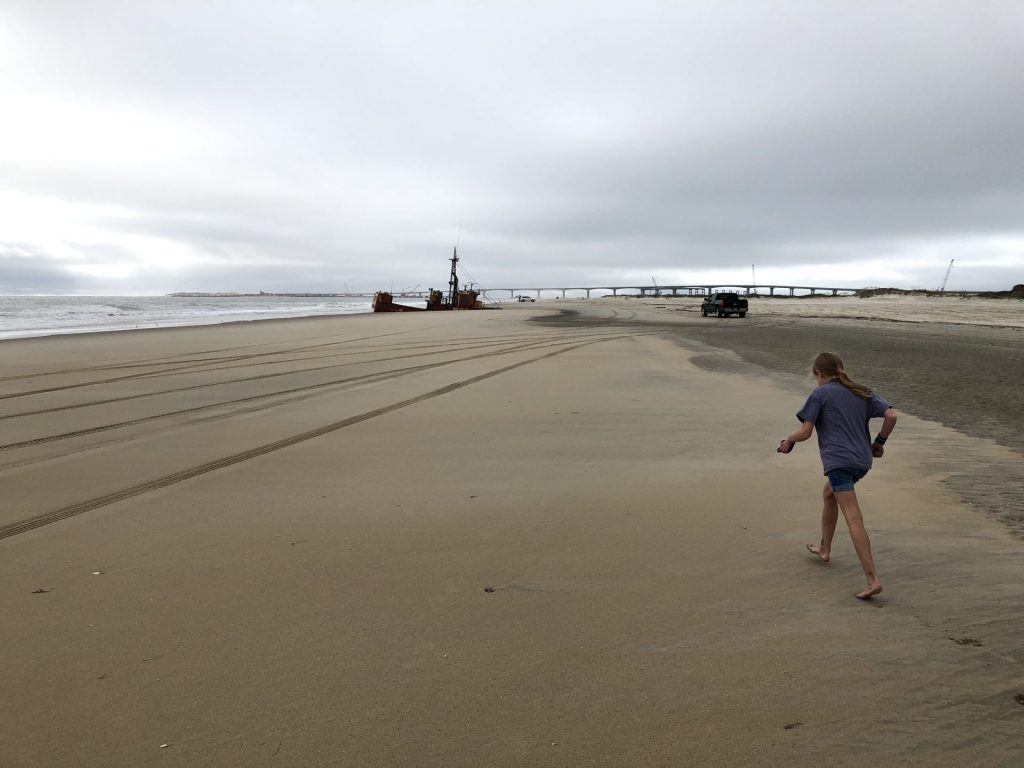 so surreal. a whole boat. submerged in the sand.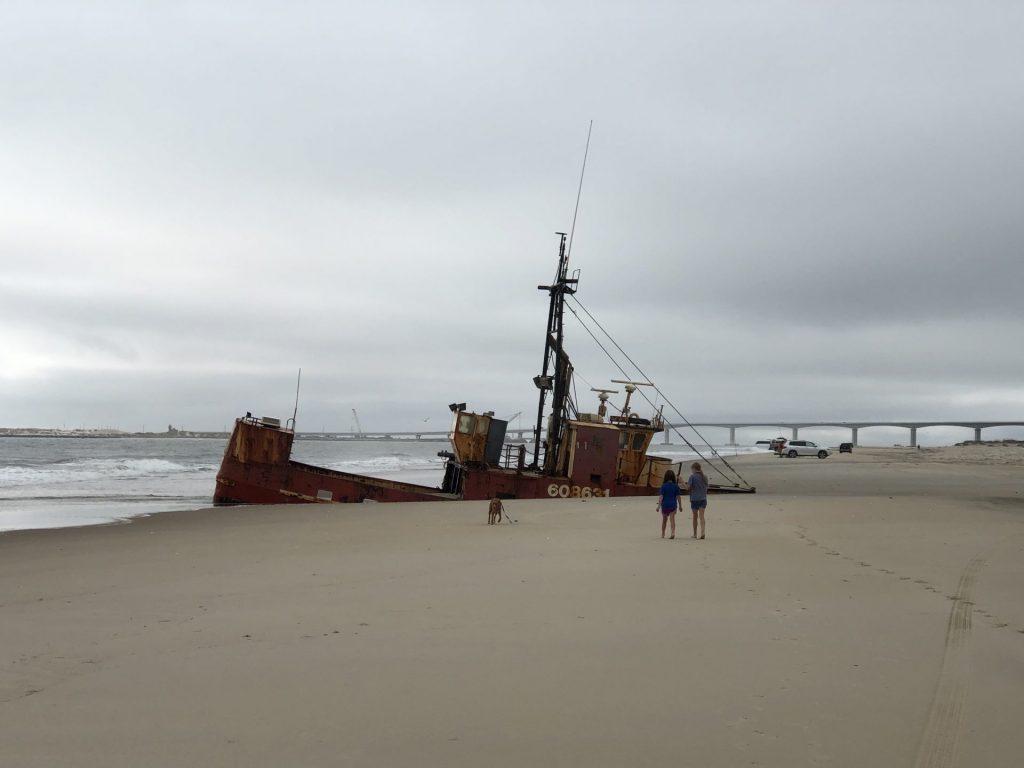 we wandered around and checked it out. it's been heavily trafficked by onlookers at this point, so there was a bit of graffiti. and they really dangerous stuff (fuel, etc) have been removed. but, it's been sitting for a lot of months, being battered by salt water and sand, so it's in rough shape.
obligatory shipwreck selfie.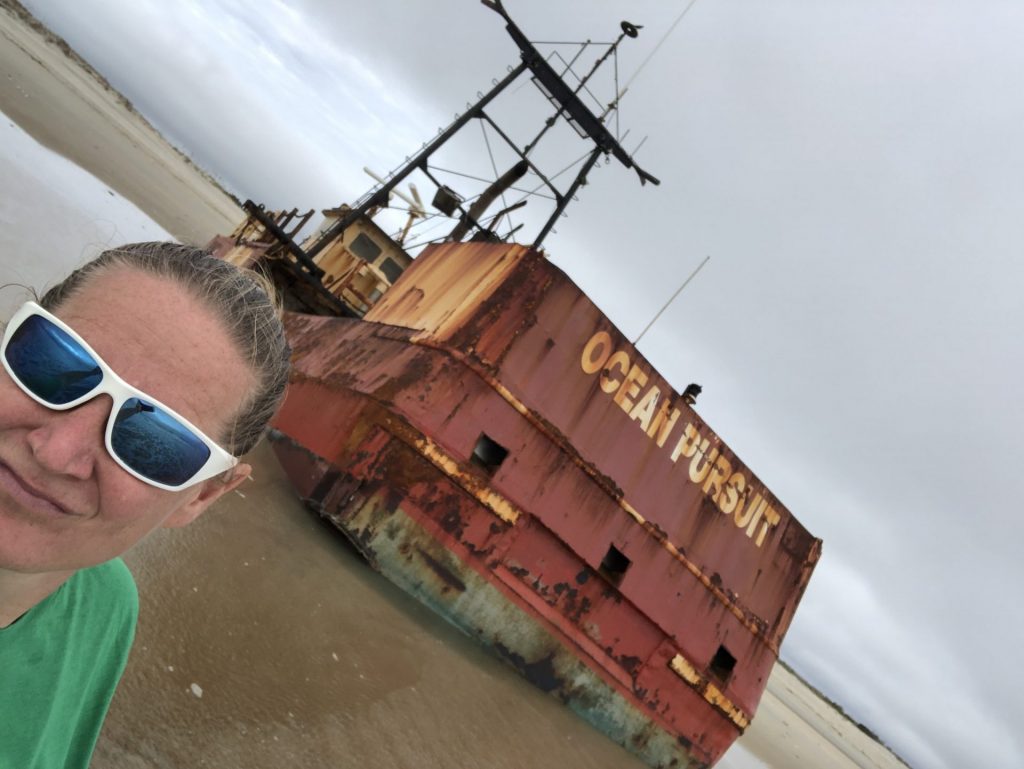 the inside was full of sand and we knew better than to do too much poking around with all of the rusty metal and precarious dangly parts.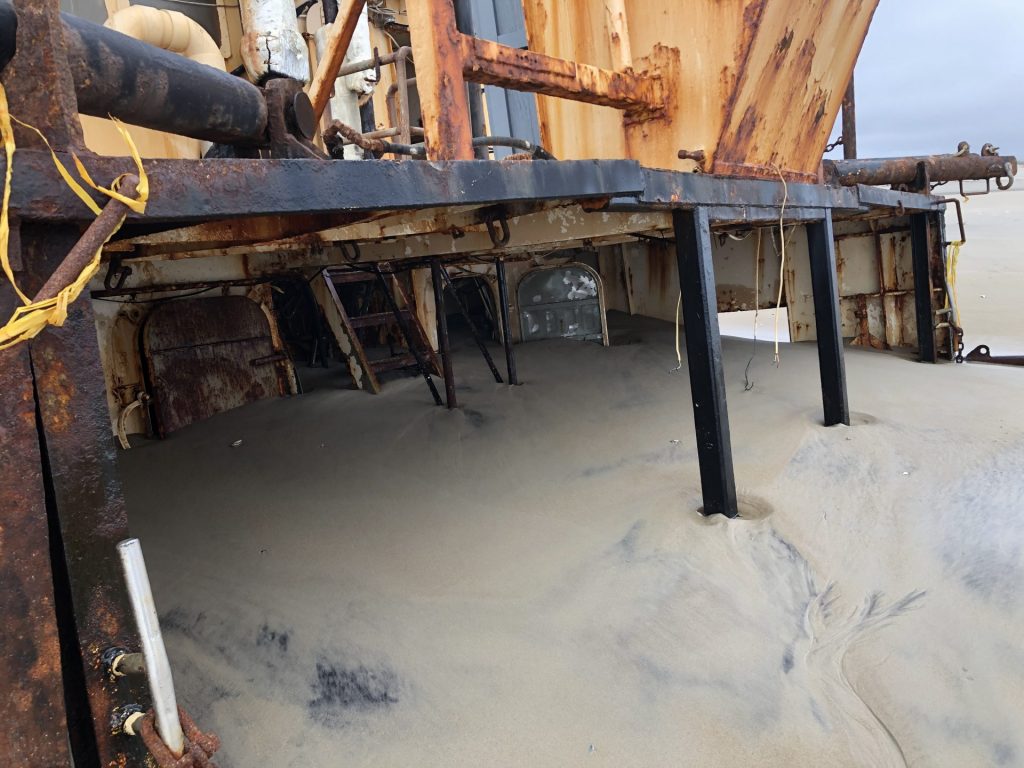 it was pretty cool, and i'm glad we made the journey. i know that the national park is grumpy that the owners of the boat haven't retrieved it yet, but i'm secretly glad for this particular slight against the national parks.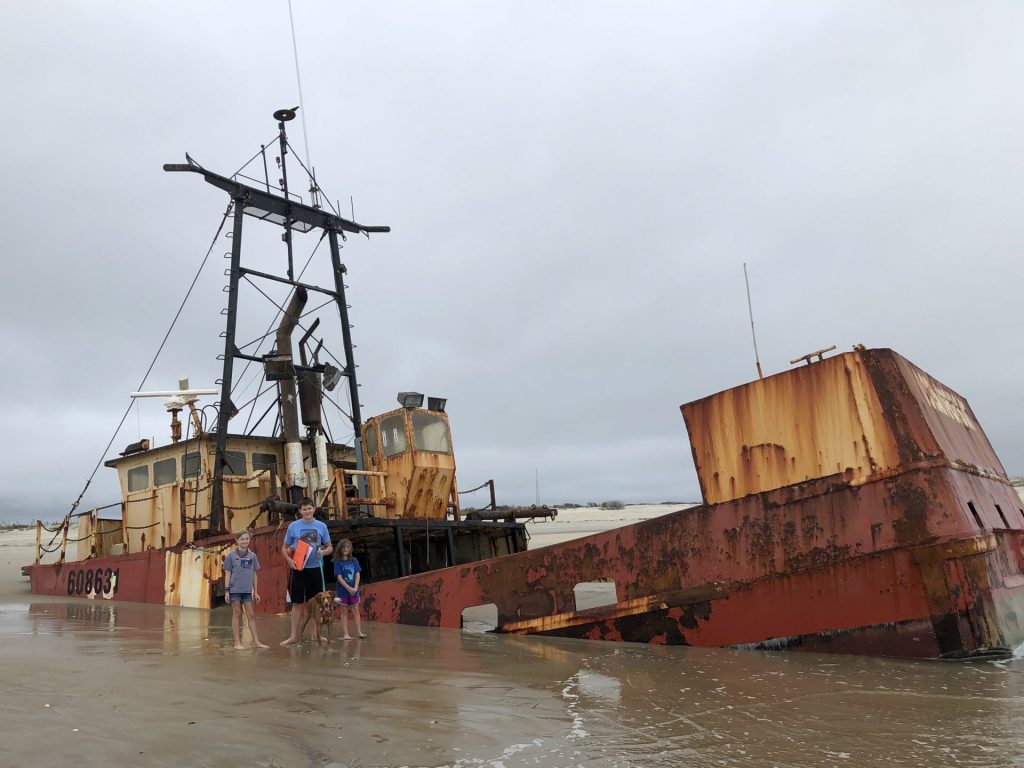 as always, ruby was a fan. but i also think it was more related to water and sand and frolicking that to the boat.d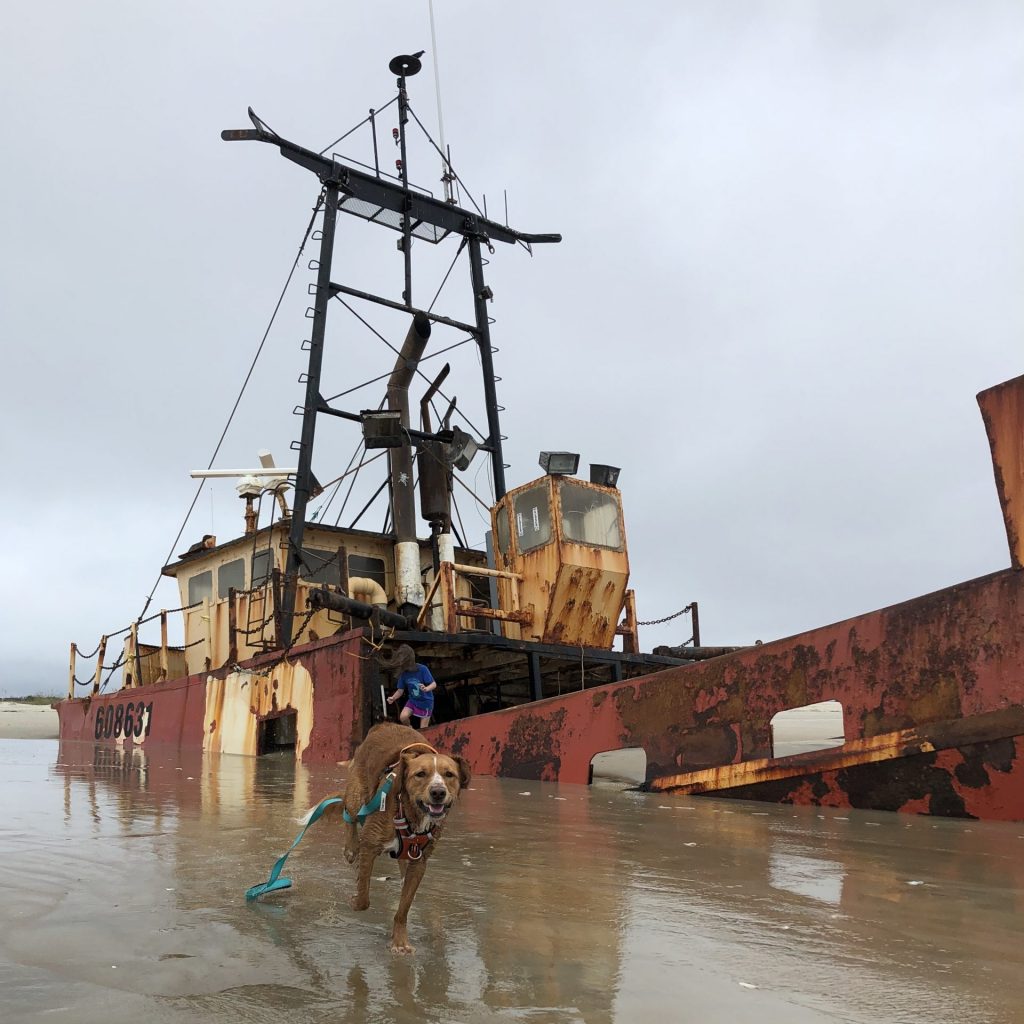 shipwreck family photo.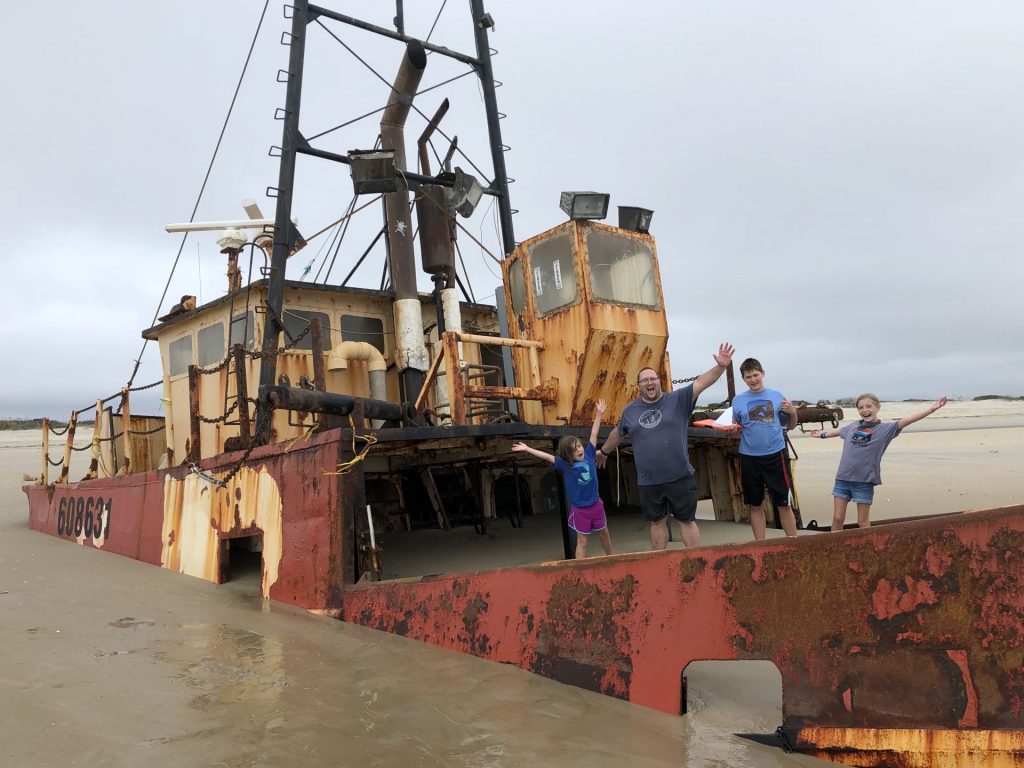 eventually everyone had their fill of looking at an old rusty boat, even if it was a real life corpse in the graveyard of the atlantic, and we started the walk back to camp. (this was the morning we were planning to go to cape hatteras lighthouse, if you've read that post. everything is so out of order).
on the way back, we spotted several little crabs and even caught one. we learned that the tiny little holes we had seen all over the beach were crab habitats. who knew?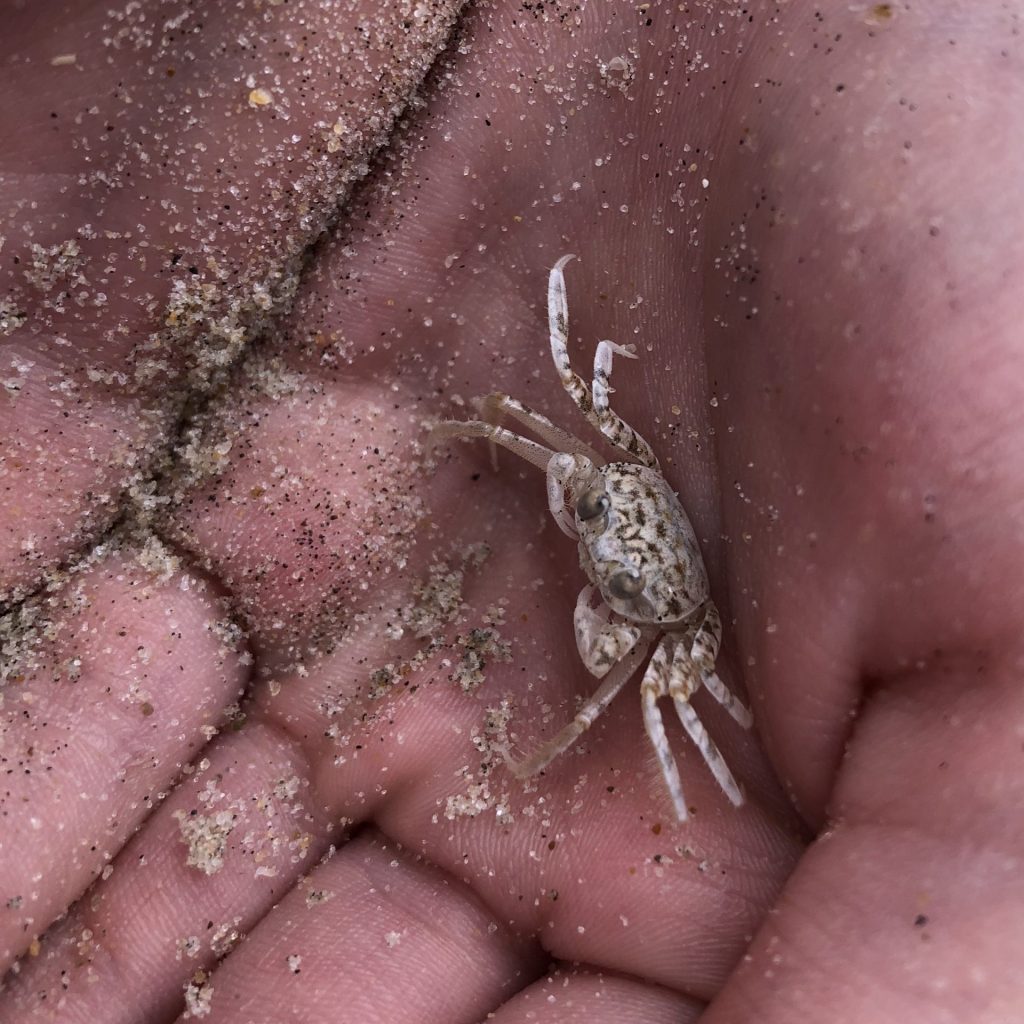 and that's it. our bonus unplanned outerbanks activity was short and sweet and very cool. those are always my favorite adventures.