while we were on one of our fall leaves hike, i informed anna that i wanted a rainbow unicorn cake for my birthday. well, as my birthday came closer, she (with a little help) made it happen.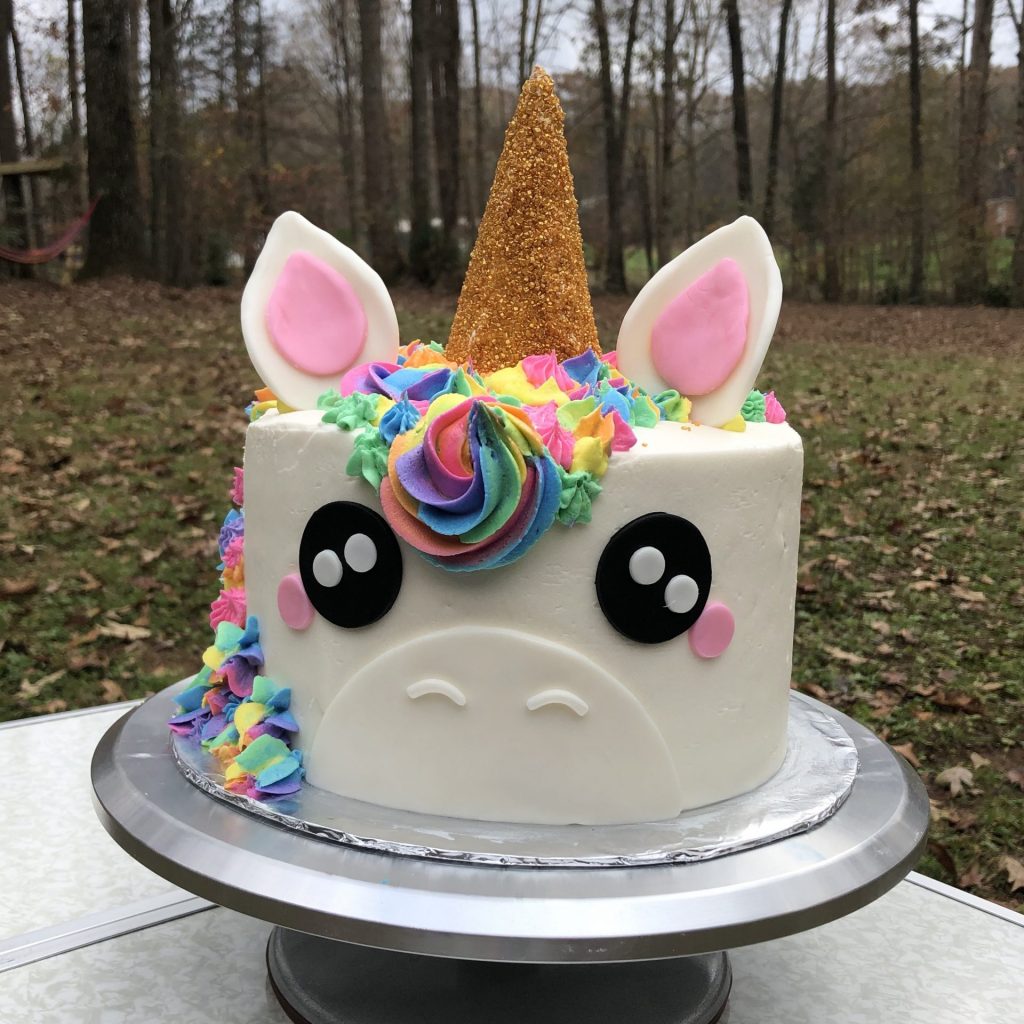 i helped with some of the difficult bits, like leveling the cake, getting a smooth frosting base, and filling the piping bag with rainbowy colors. we had some on the fly tutorials, as well. but anna knocked out a lot of the decor, and the vision was entirely hers, and i think she's quite pleased with the results.
we had to take it outside for a proper photo shoot with good lighting.
and of course no rainbow unicorn cake would be complete without rainbow layers on the inside.
i think anna has a bright future as a cake decorator, don't you think?