once i had reclaimed my sewing room for myself, i had quite a prolific christmas sewing season. i kicked things off with making a few items for the girls. i had been planning to make them some aprons for a long time, but it wasn't until i was picking up something else at joann's and i saw these fun christmas fabrics that i had finally committed. each one is reversible, with the other print on the backside, just in case the girls want to match, but for now, the camping santas apron is hazel's and the cactuses apron is anna's.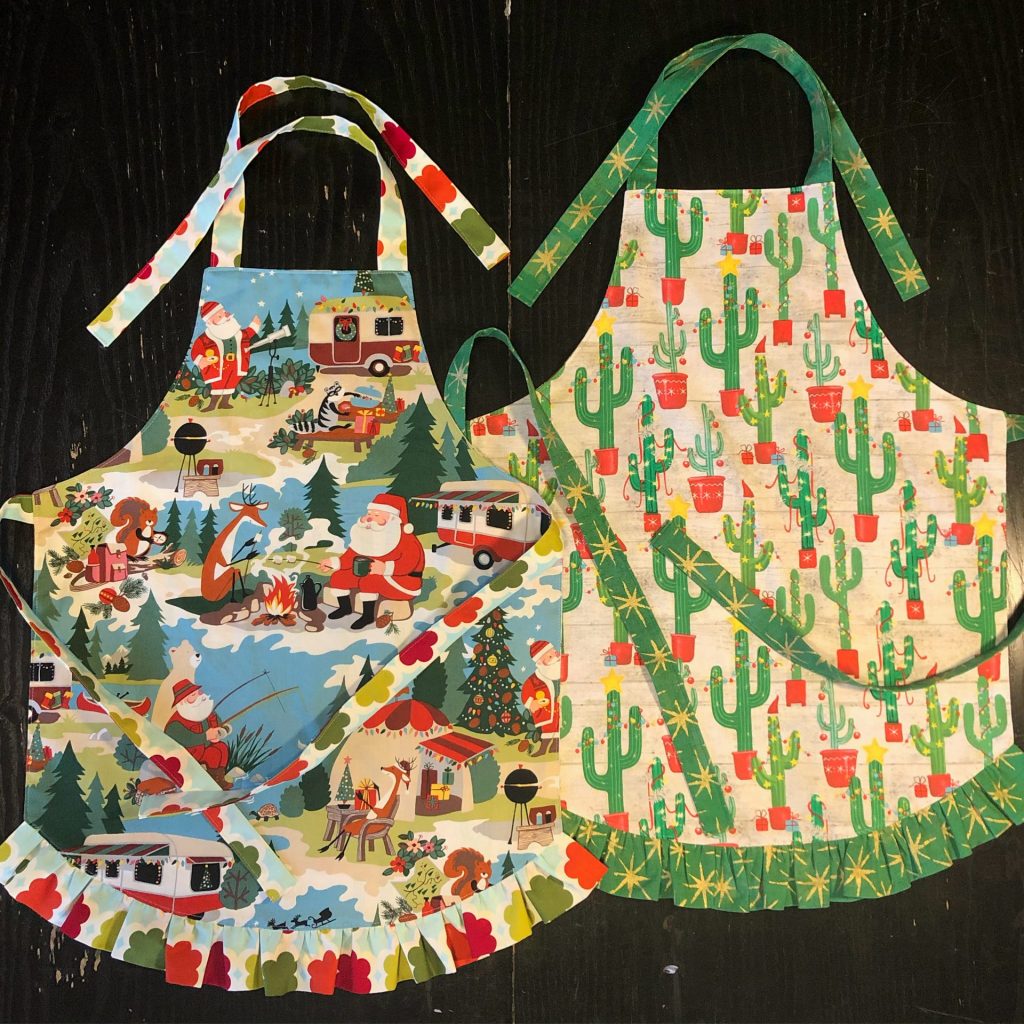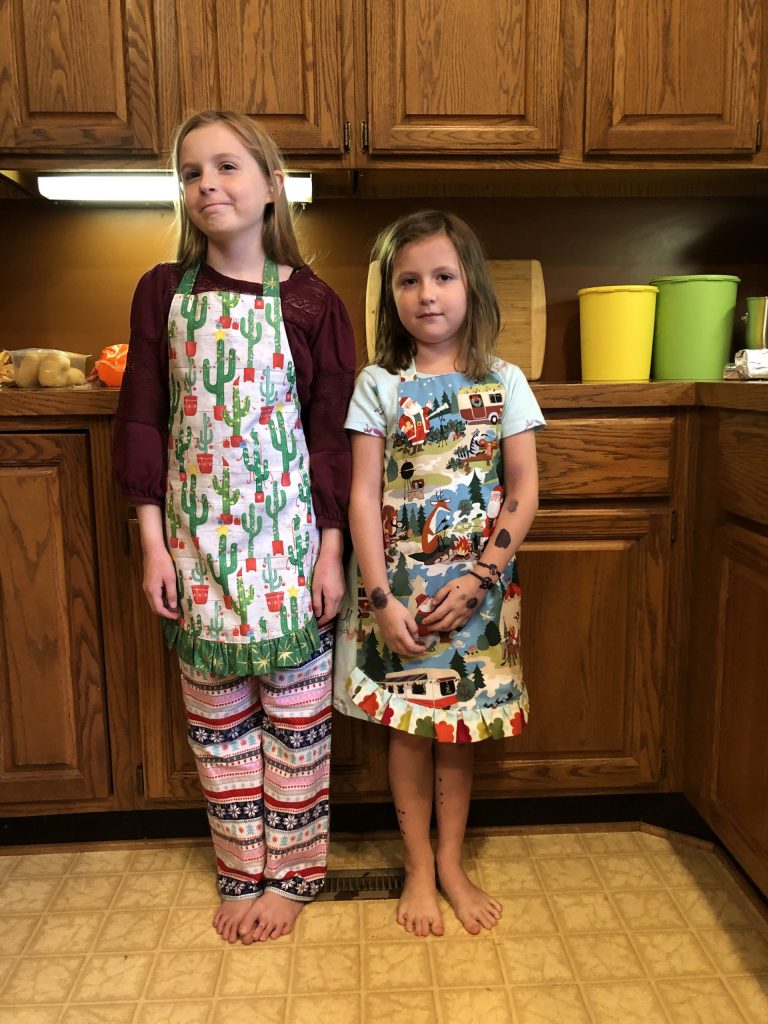 i also picked up a few yards of this fun rainbow unicorn christmas flannel to make some matching pajama bottoms for the girls. (i did a test run using some older flannel on the pajamas anna is wearing in the above apron pic).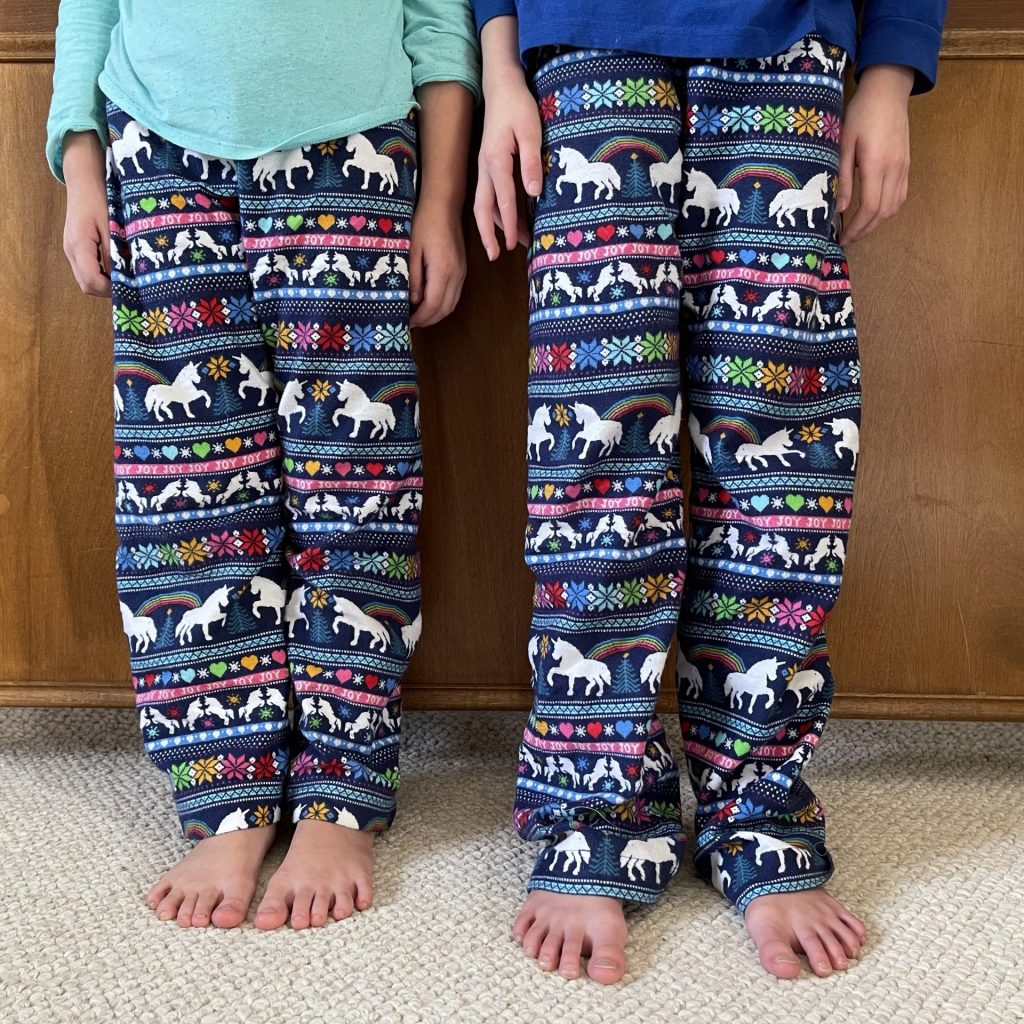 i have enough christmas pillows. three i think. but when i spied a scrappy bear paw pillow on instagram one day, i knew i had to make one for my very own. i raided my stash of fabrics and before long, i had fourth pillow.
in less fun sewing, i had picked up this advent calendar panel when we were in asheville on our way to the smokies. i was taken in by the little campers, but then i remembered that i don't love to just sew things that require you to just follow directions. but, i finished it up, and even though we have an advent calendar full of candies and fun activities, the kids still sort of enjoyed doing this one too.
and then there was this homespun quilt. i started it way back in august. not sure why because i usually procrastinate christmas sewing, but either way, i wasn't in love with it. i liked all the individual fabrics. but as it came together, i wasn't sure anymore. well, i found a cozy and cheap flannel backing at joann's (the trip where i bought one million other things), gave it the all over wonky loop quilting treatment, and it started growing on me. but the best part was, during the making, a friend of mine said that she loved the fabrics, so it was the perfect opportunity to gift it away. so. that's the story of this one.
a week before the grandlidbom swedish christmas, i had the genius idea to make them a christmas pillow. i found a cute paper pieced ornament pattern, and got to work with all my favorite fussy cuttable fabrics. i really love this one and i almost kept it for myself, but as previously mentioned, i have enough christmas pillows at this point.
and lastly. as we were packing a priority mail box to ship to my mom, full of little gifts from anna, i thought it would be fun to make a few ornaments to send to my family. then. fun story. the priority mail package took nine days to get to ny, just after christmas. moral of the story is that private companies are better than government agencies.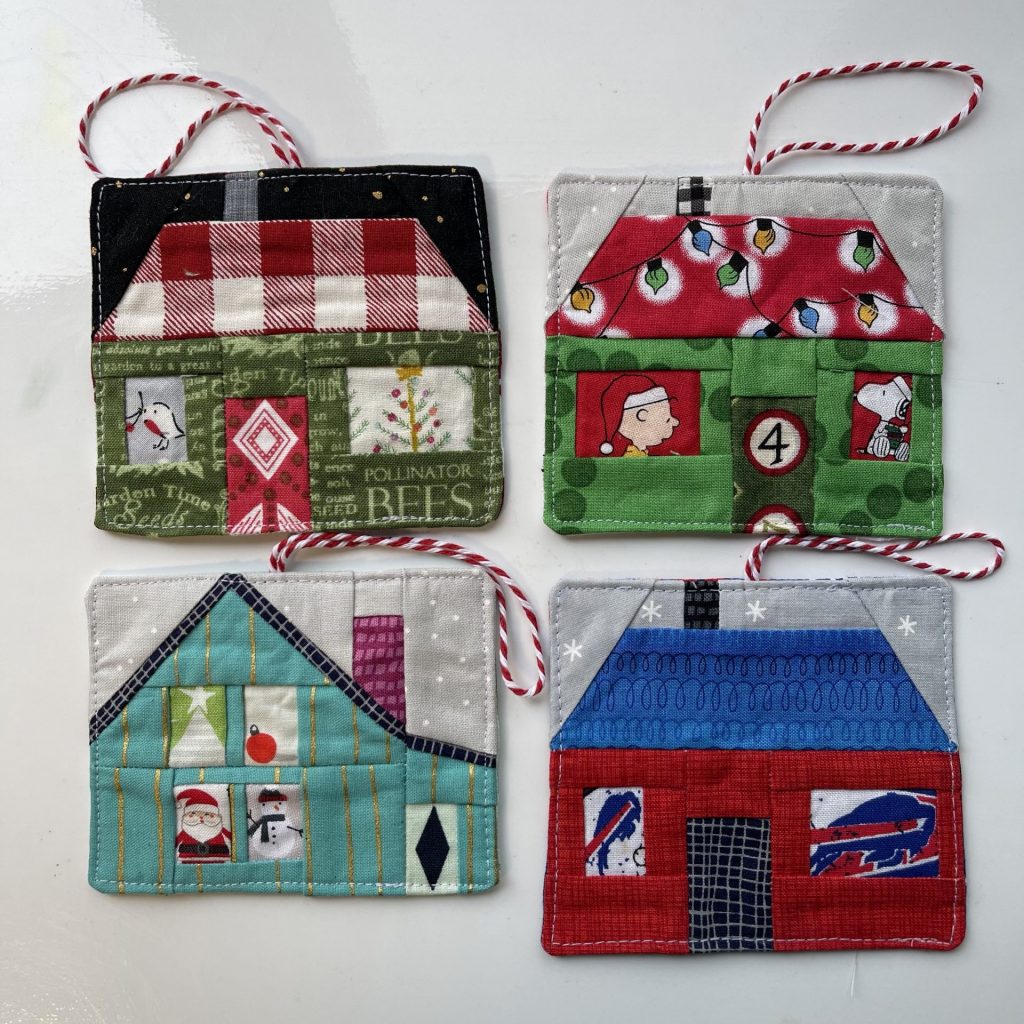 now all of my christmas fabrics are packed back away, awaiting any bright ideas i might have for next years holiday sewing…