when hazel told me that she wanted a josh allen birthday, i was really excited to make her cake. i mean, i like making all the kids cakes, but its for sure more fun when it's a theme i love too. and the 2020 buffalo bills are on fire, as is their superstar QB, so this cake was extra fun. also maybe stressful.
i picked up blue and red fondant, as well as frosting, knowing that making true red and royal blue is a little tricky and we needed the colors right for this beast. hazel specifically wanted the jerseys in all three colors and the bills logo on their helmet. so, i made the fondant pieces all up first. the jerseys were tiny so i piped the stripes and numbers and that got a little messier than i had hoped.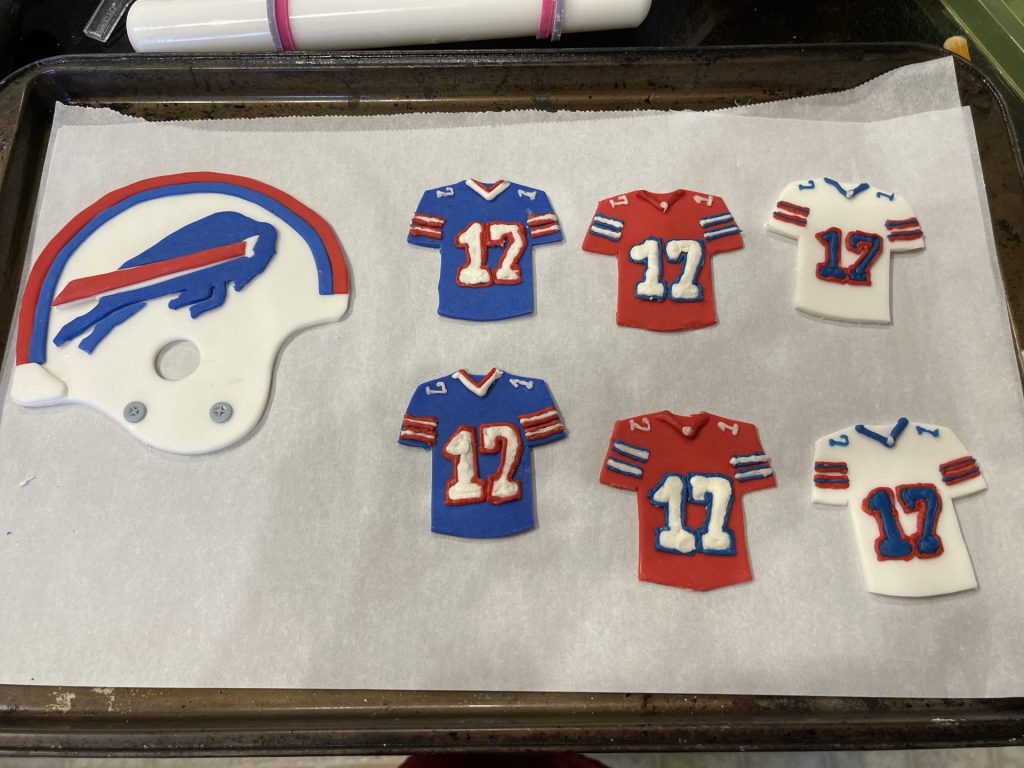 the top of the cake was perfect if i do say so myself. i was a little disappointed in the blue color of the frosting i bought, but hazel said it was perfect, so i can't be too mad. we also voted for the white face mask, worn only once this season, in place of the traditional gray mask. hazel has strong opinions about these things.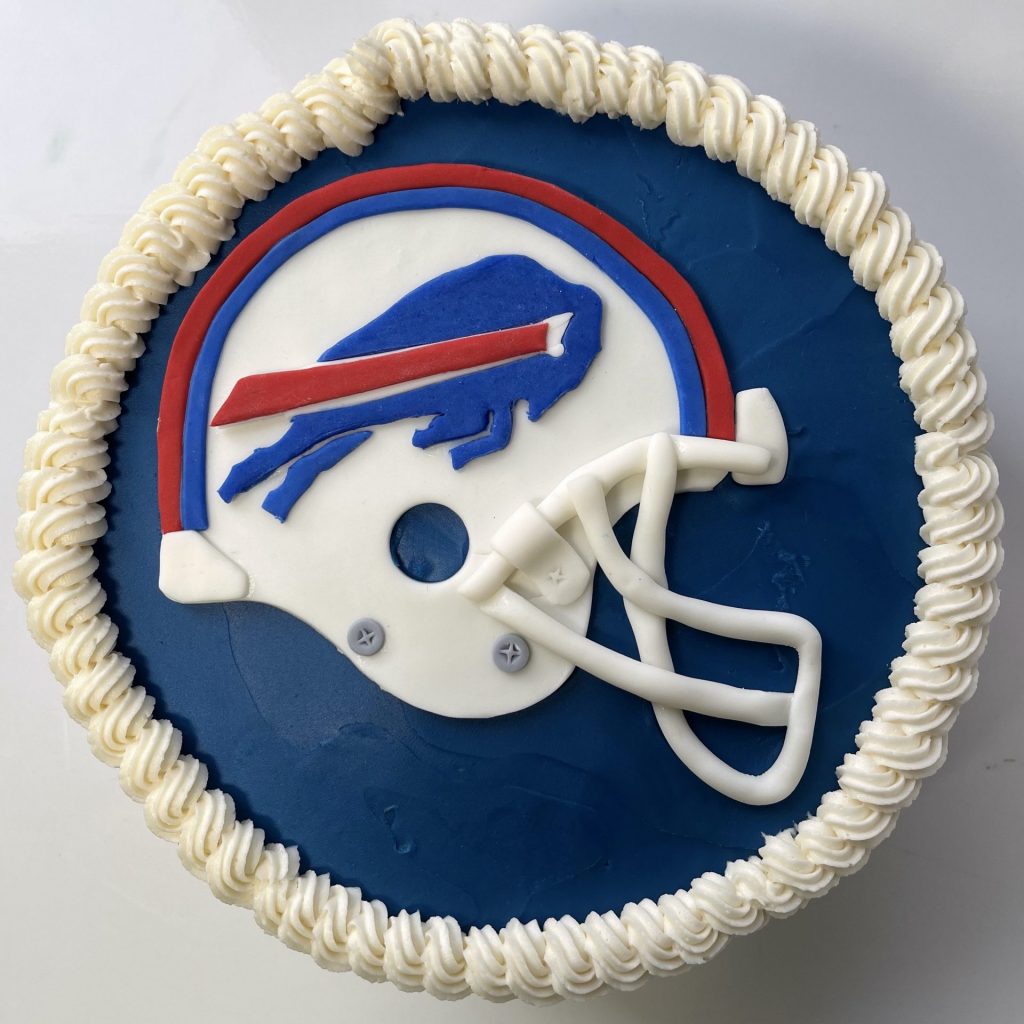 attaching the jerseys to the side was a little more difficult than i anticipated. i managed to crush a bunch more of my piping and get a bunch of fingerprints in the frosting. also i didn't love the way the stripes on the side looked. i need to find a new option for premade colored frostings. this wasn't my fave. but again. hazel approved. so i'm happy. but also my own worst critic.
i had a lot of fun making this cake, but it was stressful and i wouldn't do it again anytime soon. maybe unless i had a buffalo bills cutter instead of trying to exacto knife the fondant with a paper template. those little details are finicky.
ok. the end. i'll stop whining about my mistakes and be happy that my girl was happy.