well. here we are. the december wrap up post. the truth is, i could have completed this a few days ago, because not much noteworthy stuff has happened since christmas. i was holding out for an epic new year, but then i went to bed at 10:30, so no epicness was had. unless you count this photo of ruby ringing in the new year: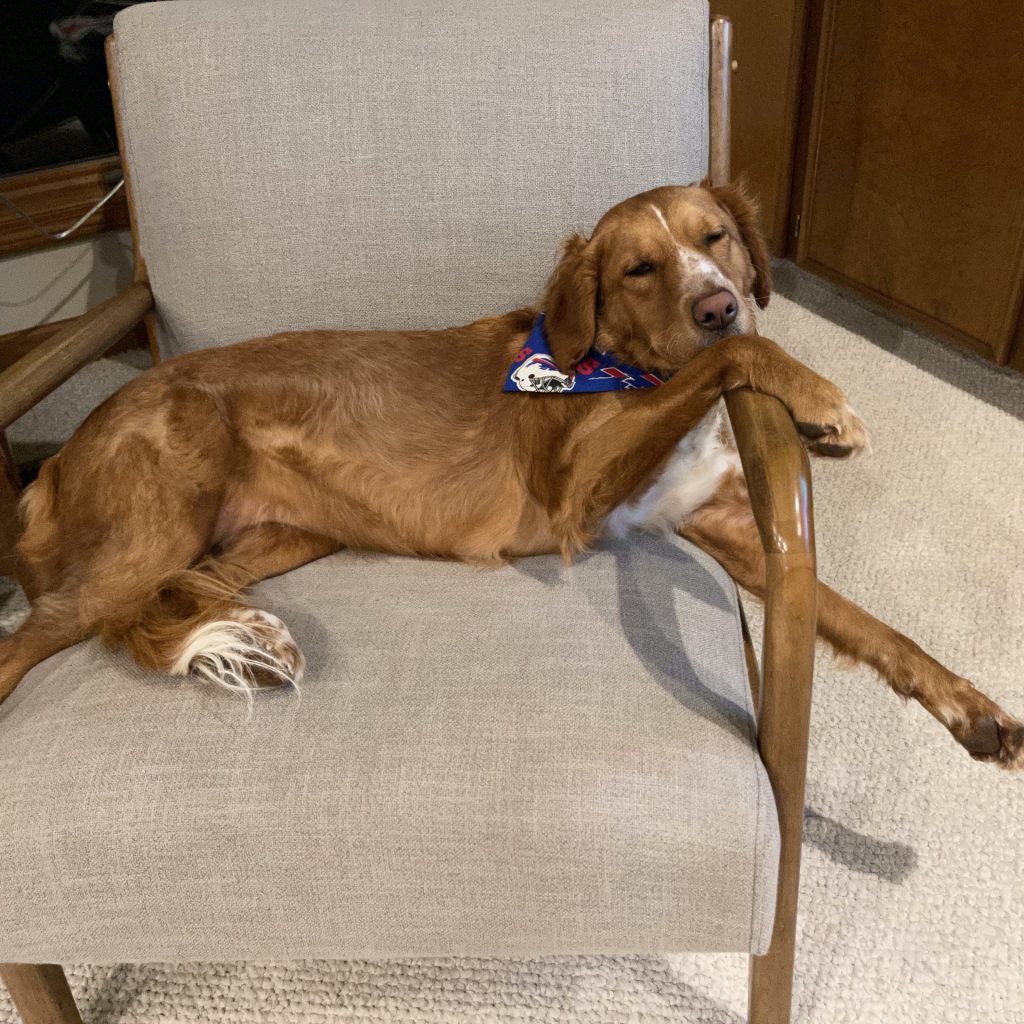 anyways.
this year, due to the overwhelming blah of the pandemic, i tried to beef up our advent calendar and christmas activities. for the first year ever, we included an "elf movie night" as in buddy the elf. we made up some cupcakes to look like mini spaghetti plates full of our sugary treats. we had a spaghetti dinner, with a side of buddy's favorite sauce, maple syrup. then we piled into the living room for a viewing, while snacking on candy, candy canes, and candy corn, having already consumed the syrup.
in other christmas adjacent activities, i spent a lot of quiet mornings with this view of the tree and ruby, anna has been learning calligraphy thanks to a gift from aunt madge, and we made 75 sack lunches to take to the homeless shelter. this is our sort of small effort to teach the kids about giving back, amidst all the materialism of christmas. it also teaches them how to make their own peanut butter sandwiches. maybe. (if you're a ws/nc local and want more information about this, it is samaritan ministries and they take this sort of donation year round and i'm glad to tell you more about it).
we busted out my fabric calendar, which the kids were more excited about than i anticipated. there was a lot of sugar consumption. a lot. peppermint mocha pancakes is one such example. and, despite VOWING last year never to return, we made another pilgrimage to the festival of lights at tanglewood. but this time i mean it, we are never going again. this was just a pandemic year exception.
we had a polar express movie night, complete with hot hot hot hot chocolate. and popcorn. one advent surprise was a pack of beanboozled jelly bellies. (each color of jelly bean can be one of two flavors, either a tasty fun flavor, or a horrific barfable flavor. like strawberry orange smoothie vs. barf). each kid only tried a few before deciding the risk was not worth the reward. (they discounted the value of the reward i was receiving watching their faces). and lastly, in christmas adjacent activities, my sewing room turned into santa's storage unit, wrapping station, and used amazon box dumpster. it has since returned to normalcy. well. sort of. more on that later.
and now. just a bit of cute hazel for your viewing pleasure. (i got a new phone in december so there's a lot of random pics while i was messing around).
lots of games were played. we really got into banagrams for a bit. and hazel is always a fan of keys to the castle. and, with my sewing room back to being 100% mine again, i could often find it being taken back over by the kids, obviously. isaac's perler bead business required a hot glue area. and anna was very serious about gift giving this year and had to do a lot of wrapping throughout the season. hazel just wanted to be near everyone while she worked on her art.
after hazel received all of her birthday gifts (LOTS of playmobil, legos, josh allen jersey) her friend maddie gifted (regifted) her a tiny stuffed animal that was her favorite, and i found her later that evening, taking selfies with the toy stuffed in her shirt. very cute. anna and i delivered cookies and some of her aforementioned gifts to some friends. this was the look she rocked and i couldn't not take a photo. and our road friends, jenn and brandy, sent hazel a (very generous) frozen legos birthday gift, along with some christmas goodie bags for all the kids.
thanks to hazel's birthday and swedish christmas, our playmobil inventory was approximately doubled. as i type this on january first, i think there's even several sets still awaiting unpackaging. since christmas (and maybe thanksgiving), there's been the consumption of a LOT of junk. pie for breakfast, check. and lastly, our chickens are laying in full force now. our olive egger started laying, and we were pretty excited to get that first green egg. still waiting on a few more late bloomers, but i'm pleasantly surprised at their winter output.
i have been doing quite a bit more sewing. but once all the christmas sewing was completed, i needed a new endeavor to embark upon. i have been scouring every corner of the internet for a paper pieced buffalo bills pattern, to no avail. i debated making a pixelated logo. but, having done quite a bit of paper piecing, i was feeling a little bold, and decided to just attempt my own pattern draft. armed with some print outs, a few yards of solid fabrics in bills colors and just enough knowledge to make me dangerous, i embarked on this new adventure. i'm quite pleased with my first result, but for my next one, i definitely need to enlarge it and make it less detailed. the tiny pieces were sooooooo finicky. and it's impossible to pick all of the papers out of the back.
no monthly wrap up would be complete without a montage of ruby photos. she's had a great december, with all the visitors dropping of boxes. she likes to circle their vehicle, as they come down the driveway and then bark at them to scare them off, unless they get out of the vehicle, in which case she runs up and rolls over to allow them to rub her belly.
and that's it folks. december in the lidbom house.
and 2020 in the rear view mirror. hallelujah. hoping that 2021 is so much better. or even just slightly better.
and can we just take a moment to recognize that my blog is the most up to date that it has ever been?