After I finished Anna's book nerd quilt, I needed a new project to keep my momentum. I didn't want to start a new full blown quilt, so I made an impulse purchase of the honeymaker paper pieced pattern, and got to work on a new spring/summer themed pillow for our collection.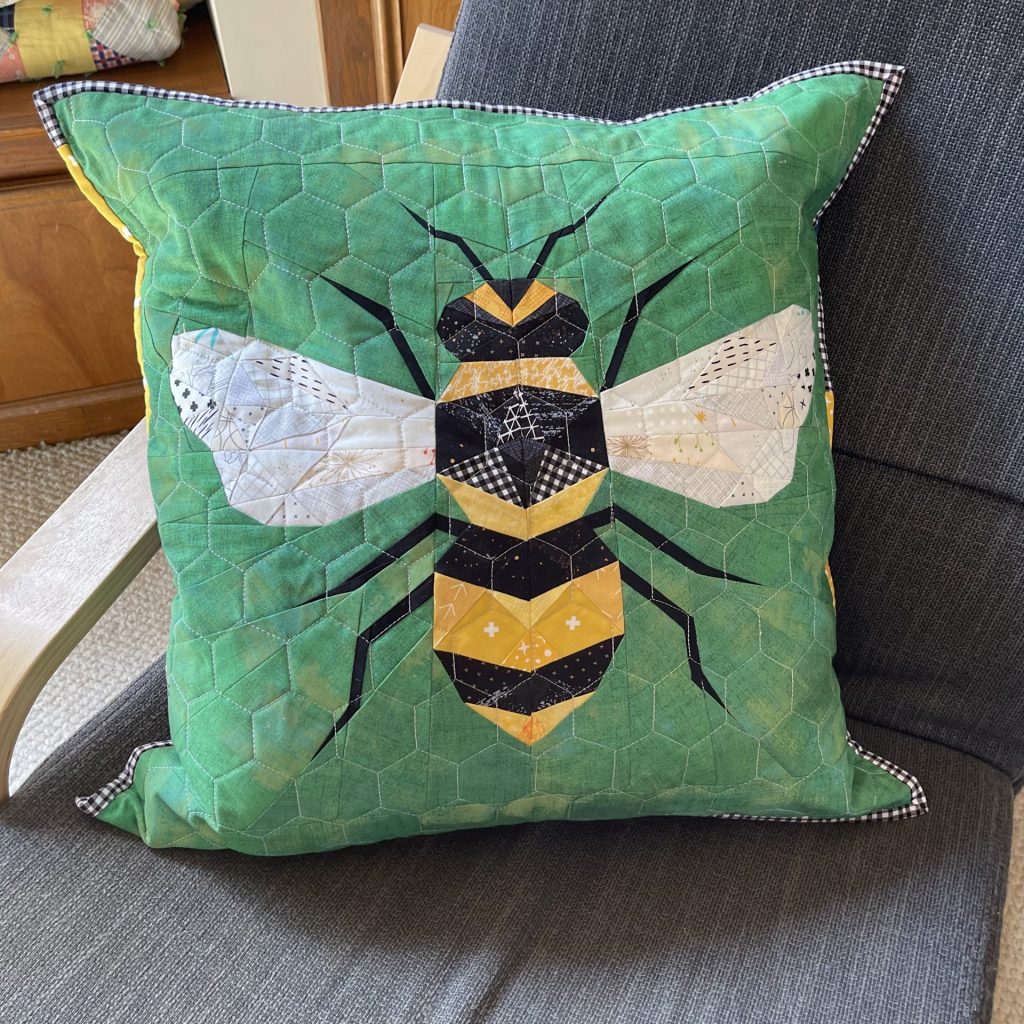 I had high hopes for this ombre confetti dot fabric in pink or turquoise, but my local shop didn't have any, so I went with this green grunge background. The rest of the fabrics came from my stash. I definitely love how it turned out.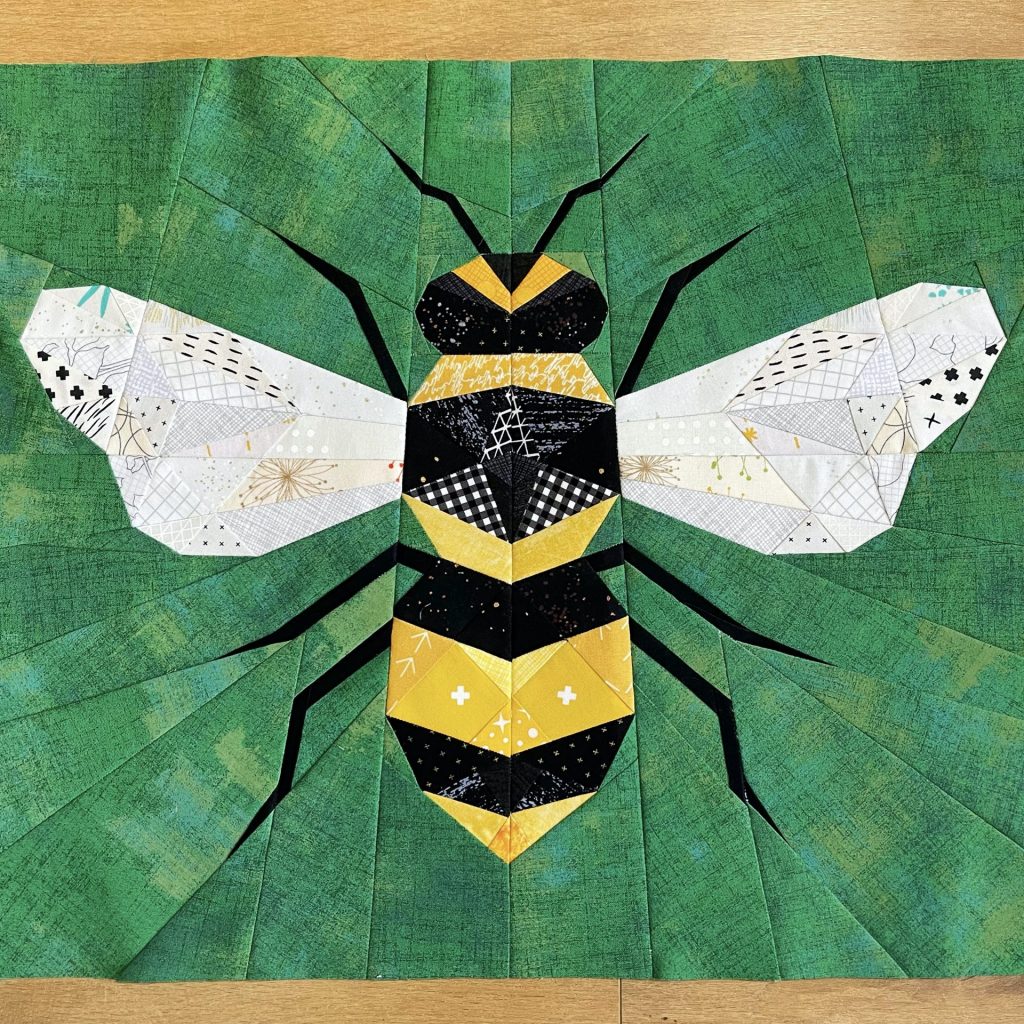 For the quilting, I wanted to do something different. After all, I spent a lot of time on the bee, I didn't want to ruin it with all over meander. I used a paper piecing hexie to trace this honeycomb pattern all over the pillow and then just used my walking presser foot and following along. I love it. For the backing, I found a navy floral print at a local shop that I think looks perfect. I wanted to put pom pom trim around the edge, but I couldn't find anything I loved, so I used up some leftover gingham from Anna's quilt, along with some scraps of fabrics that I used in the bee to tie it all together. I am seriously so happy with this pillow.
I took approximately 300 pictures in various locations, with different lighting options. I couldn't decide on the best, so I'll just post several. This pillow is currently in its probationary period, where no children or dogs or husbands are allowed to use it. Or look at it. I know soon it will have to be put into circulation, but for now, I want to keep it nice.
It seems likely that this will be the last fabric make I have for awhile, as it is now actually mid-May and I haven't started anything new (I hit a serious wall of lack of motivation) and we are heading out for a long summer road trip in less than two weeks. At least it was an epic last finish.