even though it isn't one of the most national parkiest parks of all the national parks, we were pretty excited to explore a bit in indiana dunes. the rangers suggested a short 1.1 mile hike on the succession trail, because it gives a little slice of all the elements of the park. there is also a corresponding activity in the junior ranger books, so it made a perfect first excursion.
upon parking, and after about 25 yards of trudging through sand, we were greeting with this friendly staircase/boardwalk. regrets were had.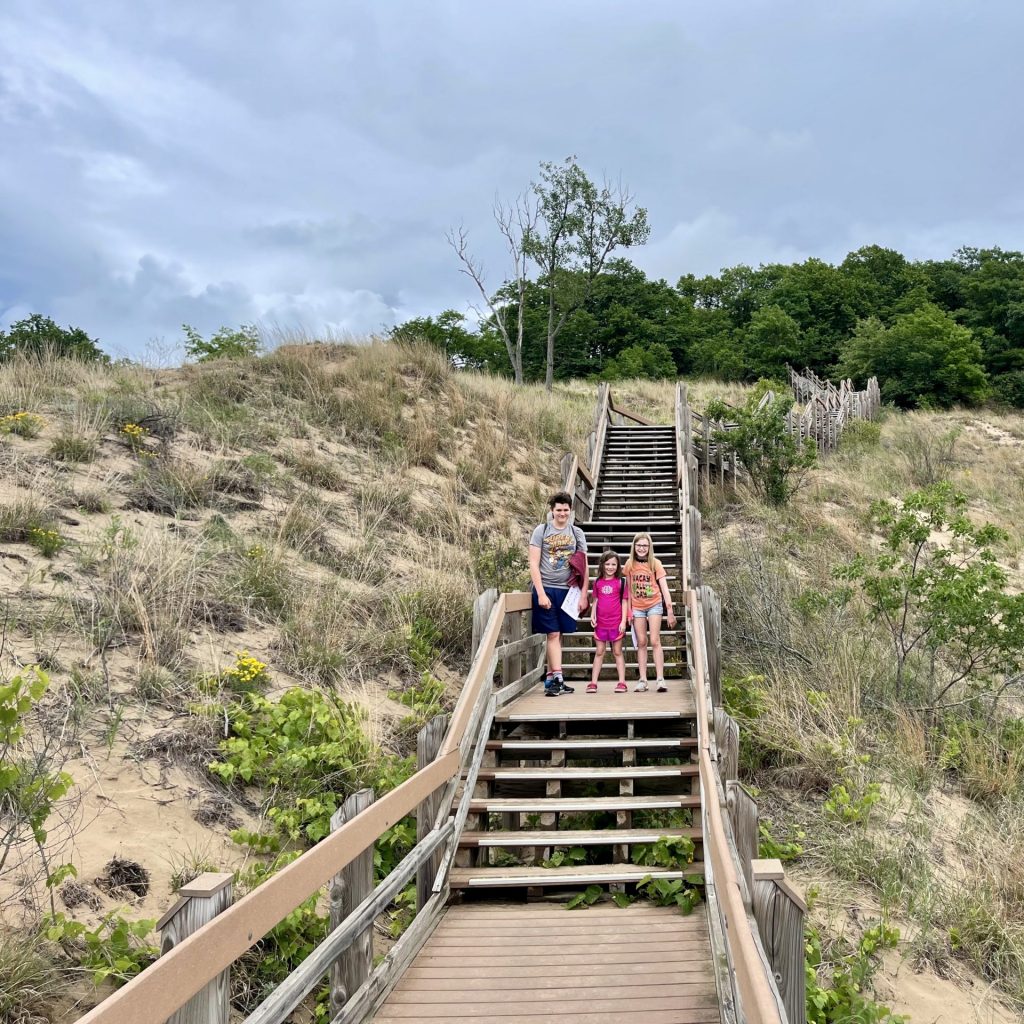 up up up we went.
at the top, we had a 360 degree view up and down the dunes. not too bad.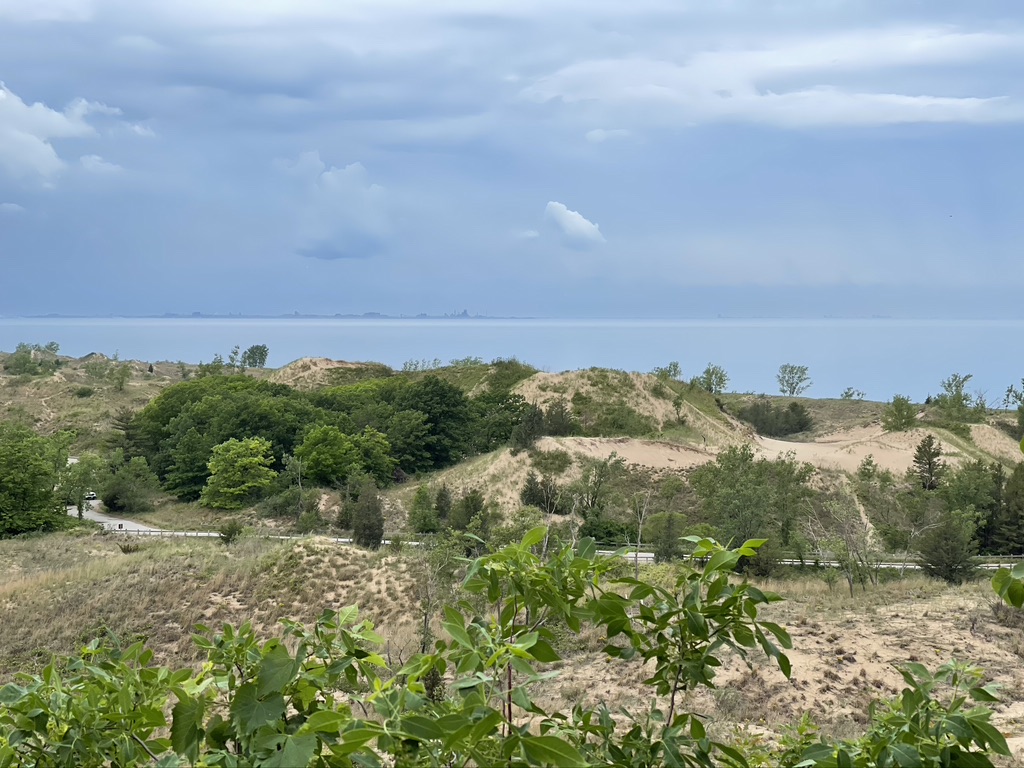 and then. back down. down down down. and a photo looking back on from whence we came.
so close to the beach. and just as we arrived, gloominess set in.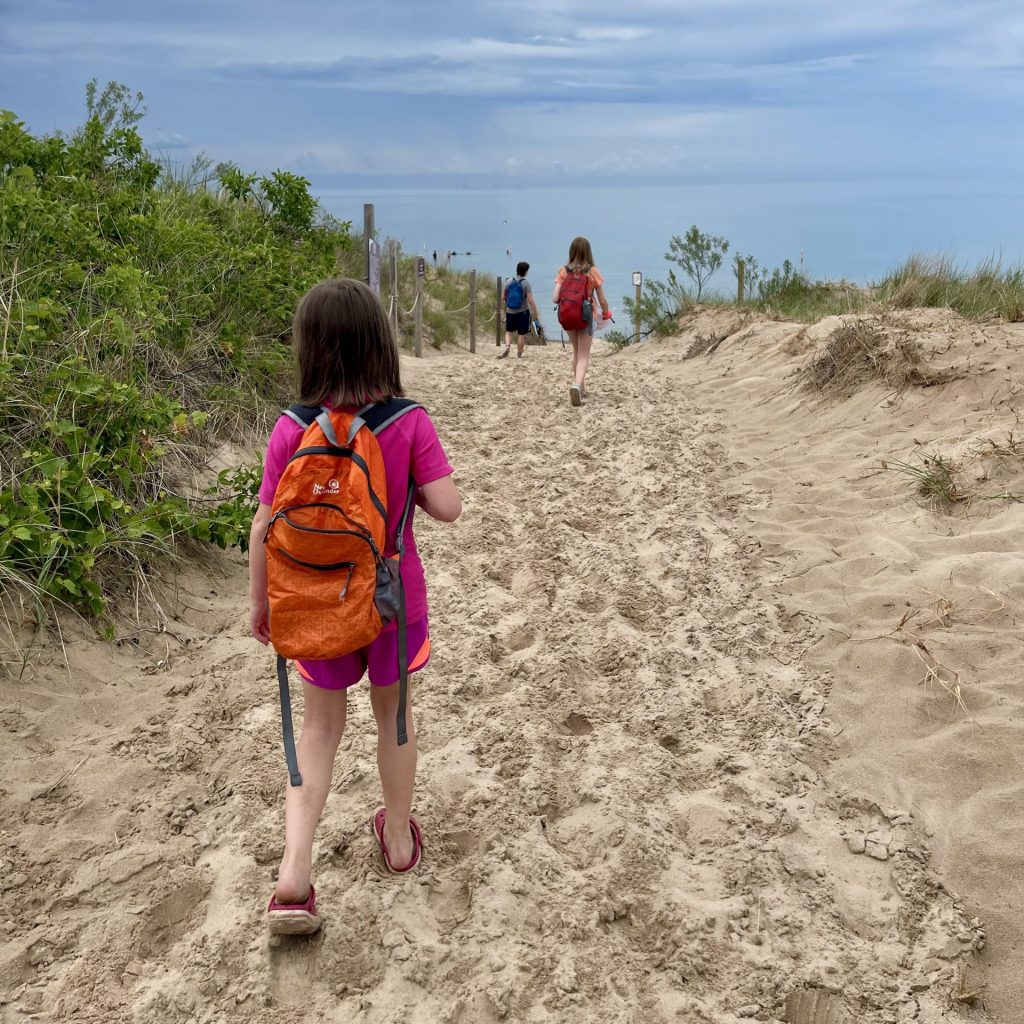 gloominess didn't stop the girls from digging and building in the sand. or isaac from sitting on his phone complaining about being bored. or anna from swimming. or hazel from making the best of sand and sea.
but as we watched the weather forecast, knowing we had a short hike out, when the sky started looking more and more like this, we made our departure. the hike out was only a quick, paved quarter mile or so back to the parking lot, which infuriated certain people when they realized they didn't need to climb and descend a zillion stairs to earn their beachy rewards. bwahahahaha.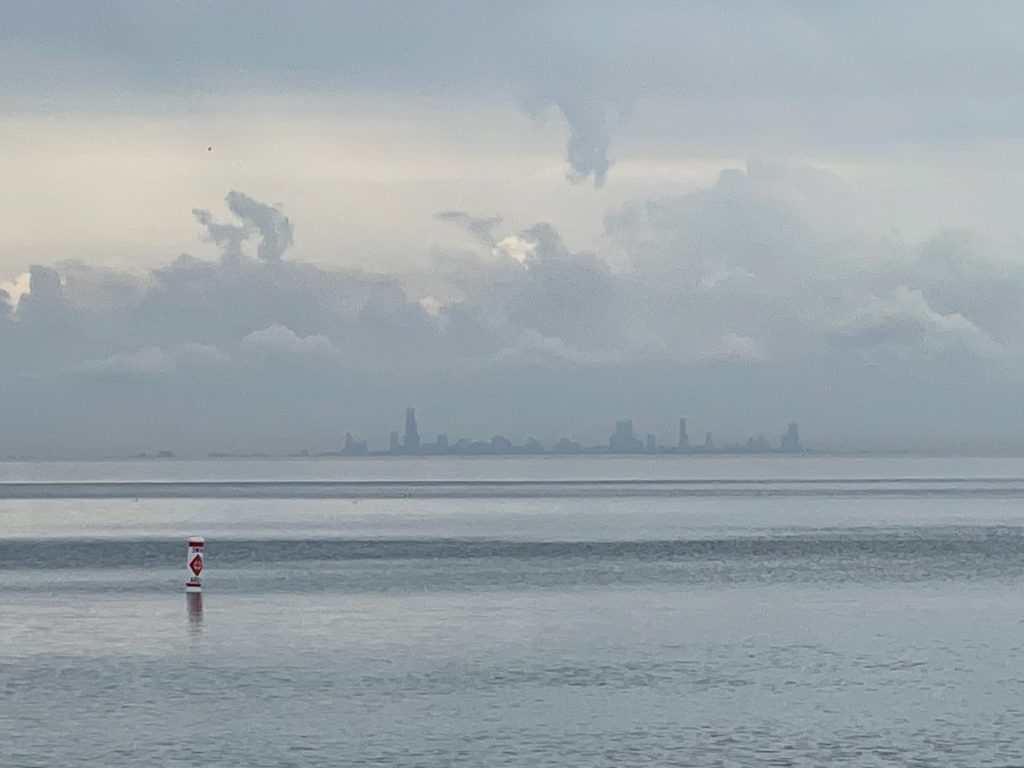 fast forward a few days (and some soon to be blogged about happenings) and on our last day, i made up for all the hiking to earn swim time business, and just drove the kids to a beach.
and lest you think we had the place to ourselves, we did not. this park is weird. because there's towns in and around the national park land. it's not secluded. there was lots of litter and loud music here. and this beach was way more rocky than some of the other parts of indiana dunes beaches that we had been on. either way, the kids had a blast and it was a good last day at this park.