our next stop on our epic (not so)post pandemic summer road trip was the greater minneapolis-saint paul metropolis, where we had four days booked, with big plans to do lots of things. but, on our way in, some of the same brake issues from the way out of chicago resurfaced, so we would end up with the rv in the shop for quite a bit of the time, and doing less of the things. therefore, i will only require one post to cover our time in minnesota.
firstly, the weather cooled off, very much. it was so nice to have my coffee, outside, snuggled up with ruby.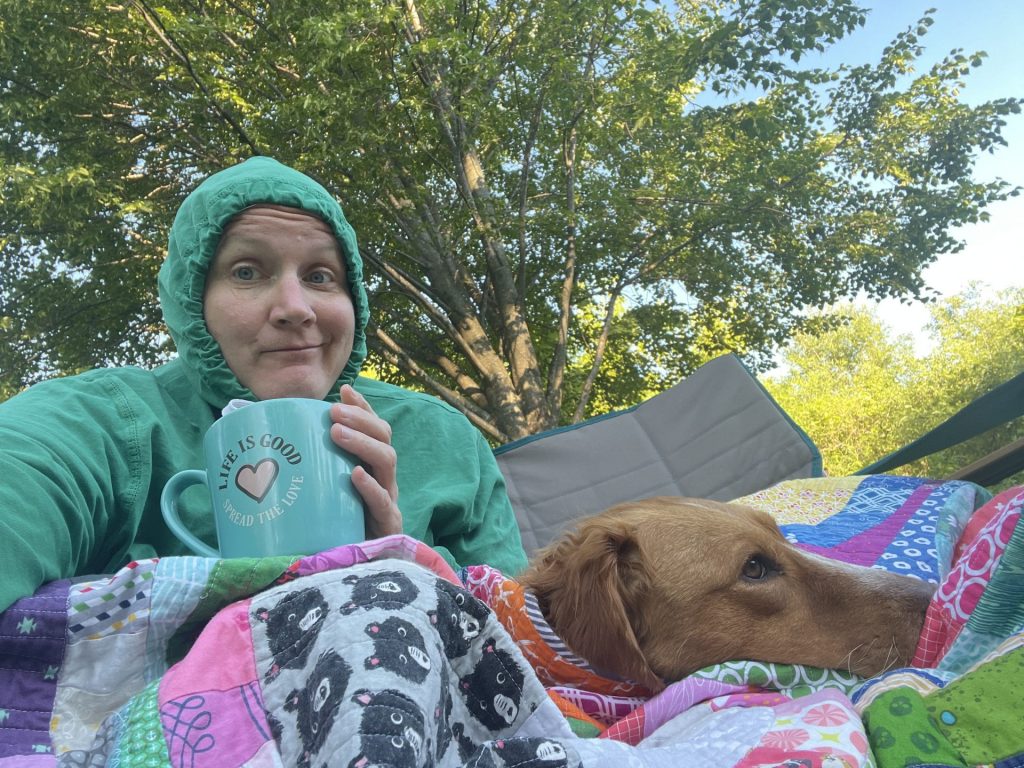 our campsite was really cool. the sites were set back off the road and sort of hidden by trees. they were lovely and grassy and spacious.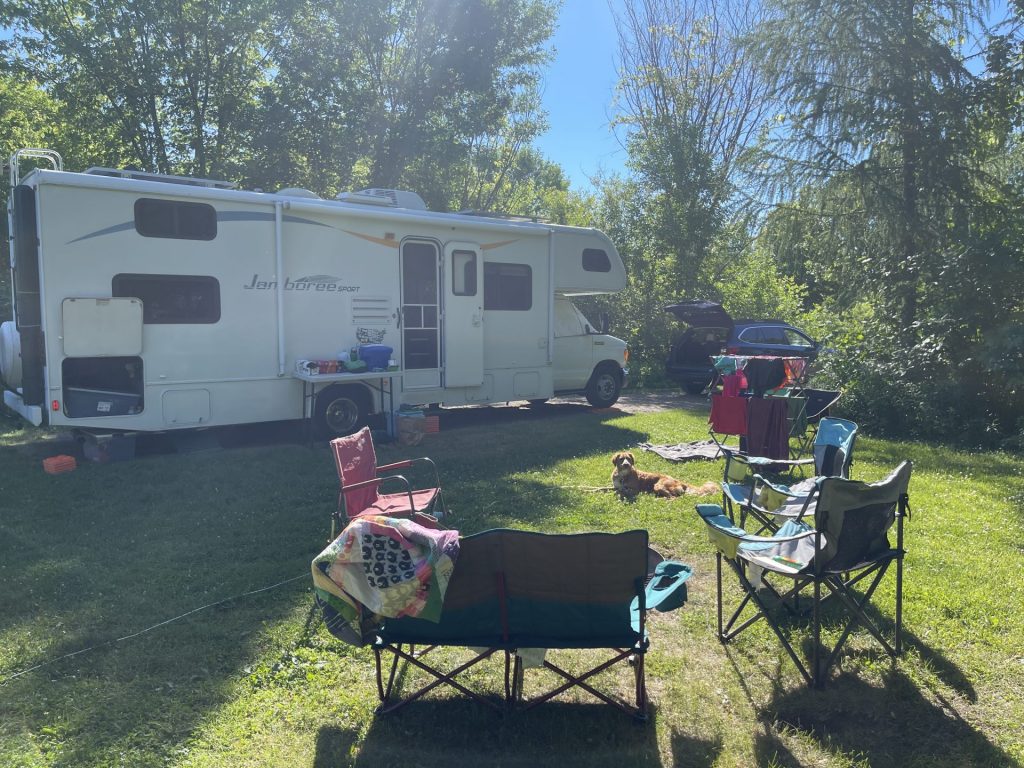 we couldn't get the rv into any shops until our second day, so on the first day, derek was off and we crammed in several activities. firstly, we check another state capitol building off our list.
near the capitol, there was a cool church. and lots of old vintage-y industrial signs adorn the factories and buildings along the mississippi. and of course we scoured the town for a local "juicy lucy" burger.
for our afternoon activity, we went to the mississippi national river and recreation area. the main visitor center was only open on fridays and this was a tuesday, so we had to settle for doing a little exploring at the saint anthony's falls area. a friendly ranger devoted quite a bit of time to us, giving us an exhaustive history of the river, and the kiddos scored another ranger badge.
the next day, derek took the rv in at the crack of dawn. we hung out around campground and had some breakfast, before heading over to the minnehaha regional park to kill some time. the girls always love a good playground. ruby does not love being excluded from the fun.
the main reason we chose this park was because i received a hot tip from an old high school friend about a pretty waterfall. it was a short, paved, and sort of gross hike. such is the case with city parks, i guess. and upon our arrival, we discovered that folks were no longer allowed to get close to the falls or go in the water. bummer. we snapped a few pics and headed back to an area we had passed that did allow water frolicking.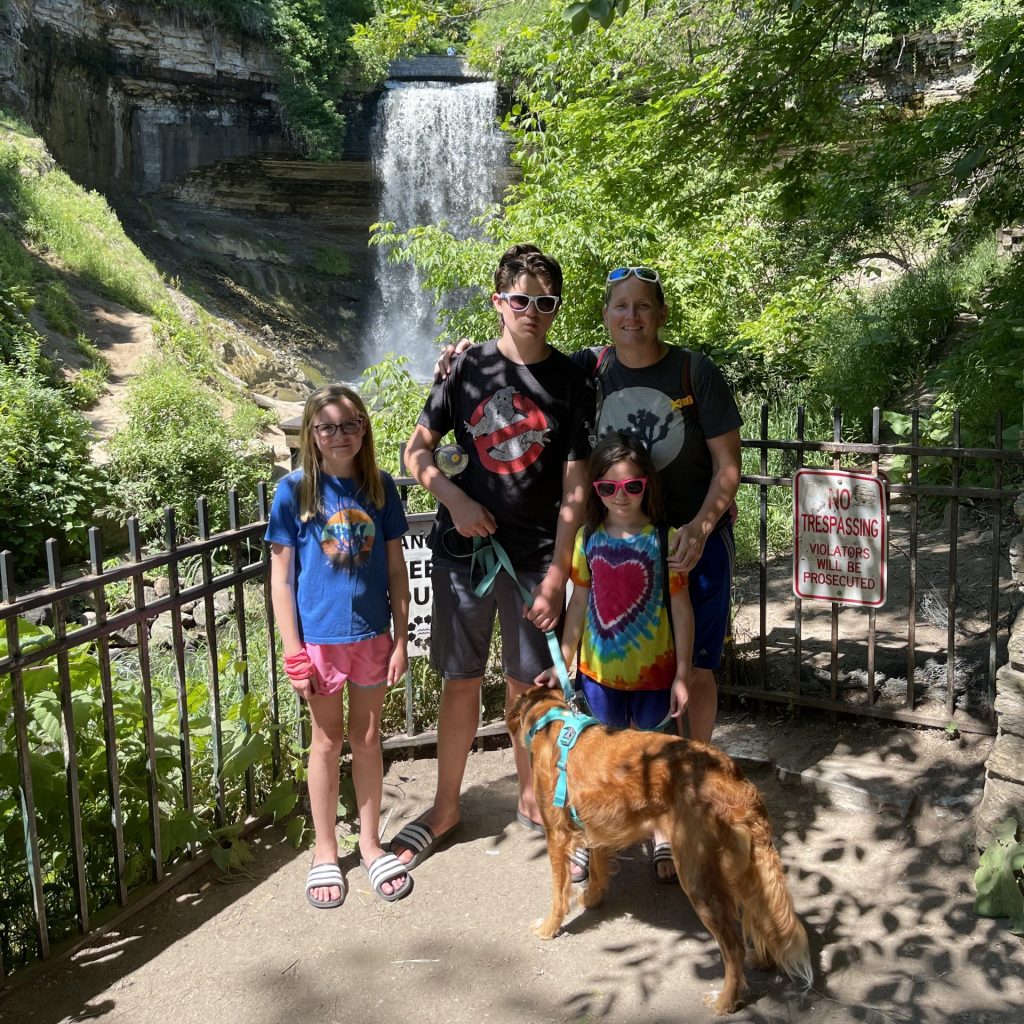 the waterfall was pretty, though. i'll give them that.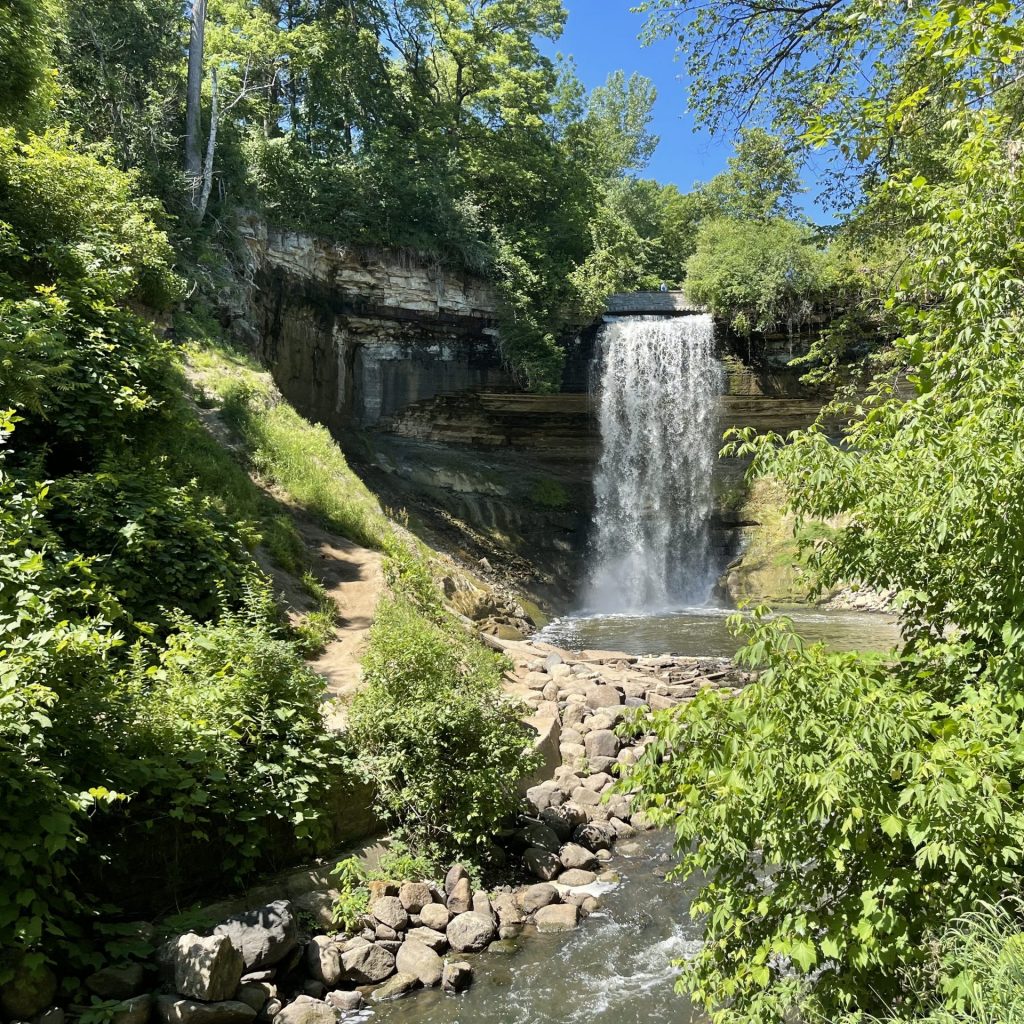 the kids and ruby were happy to cool off in the shallow stream for a bit. as usual, i wasn't prepared with bathing suits or changes of clothes.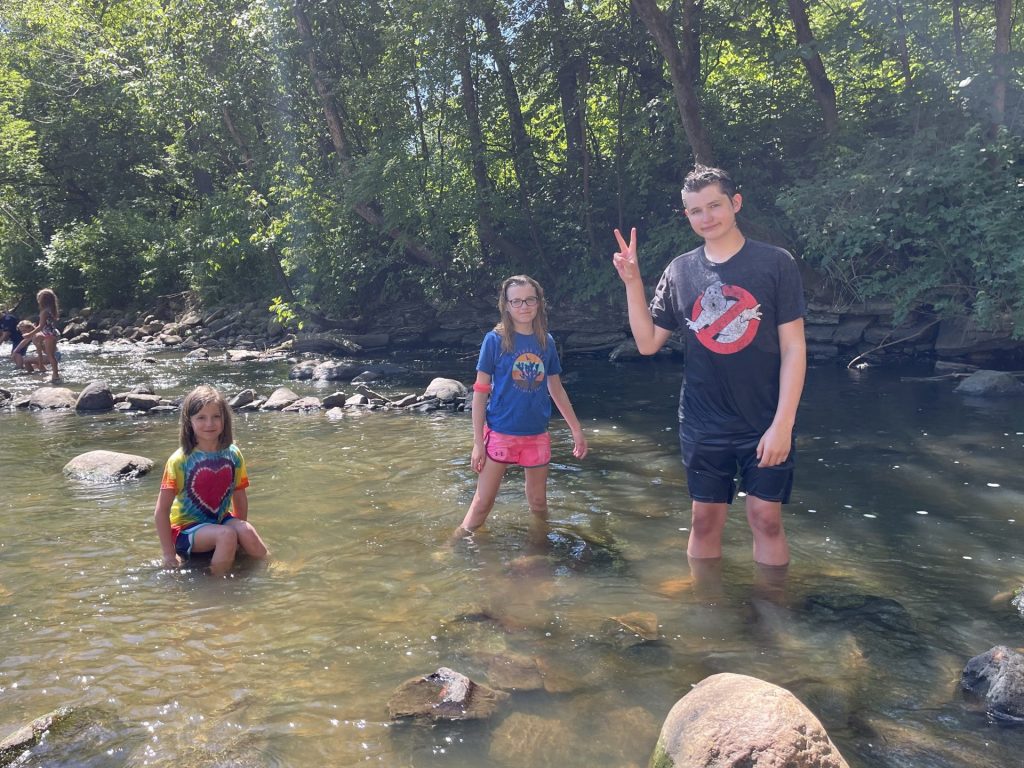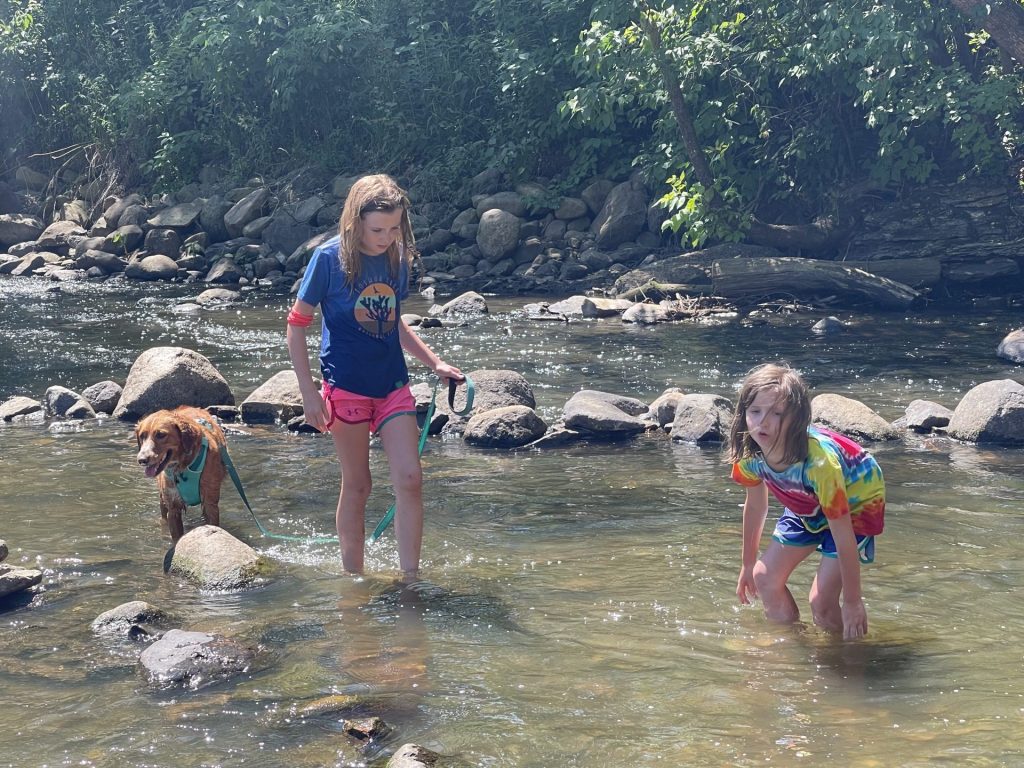 we found an outdoor lunch spot (both because we were wet and had ruby with us), where we killed a bit more time and spent a billion dollars on a very average and small lunch. then we stopped at trader joe's for a minnesota reusable bag and lots of our TJ's favorites. derek was done at the rv shop sooner than we anticipated, because they needed a part of something and he would have to go back.
the next day, when derek left, we rolled over to a little shopping area nearby, where we had mcdonalds for breakfast, before doing a bit of shopping at target (i'm super addicted to their good and gather sparkling waters). we also picked up some easy items for lunches that we could store in the cooler. then we hit the beach.
our campground is among a bunch of lakes. rice creek chain of lakes to be exact. unfortunately, ruby was not allowed on the beach, so we found a picnic table near some shade and set up shop while the kiddos swam. there was a playground nearby too, so we managed to kill the whole day easily.
we took advantage of the campground bath house showers and all parties got a deep clean that night. in the morning, we were semi-lazy, enjoying our camper not having to leave the site for the entire day.
but we did have to check out later, so the kids and i would eventually pack up to find an adventure, while derek would move to a parking lot to get some work done, and we would meet up later in fargo….