now that we were in a new location, more central to all the parts of the park, with electric hookups to keep this sweet pup cool while we were gone for long periods of time, we had a lot more options for possible hikes and things to do. and with the kids all rested up for two days (three if you count a leisurely stroll), we were ready for another big adventure.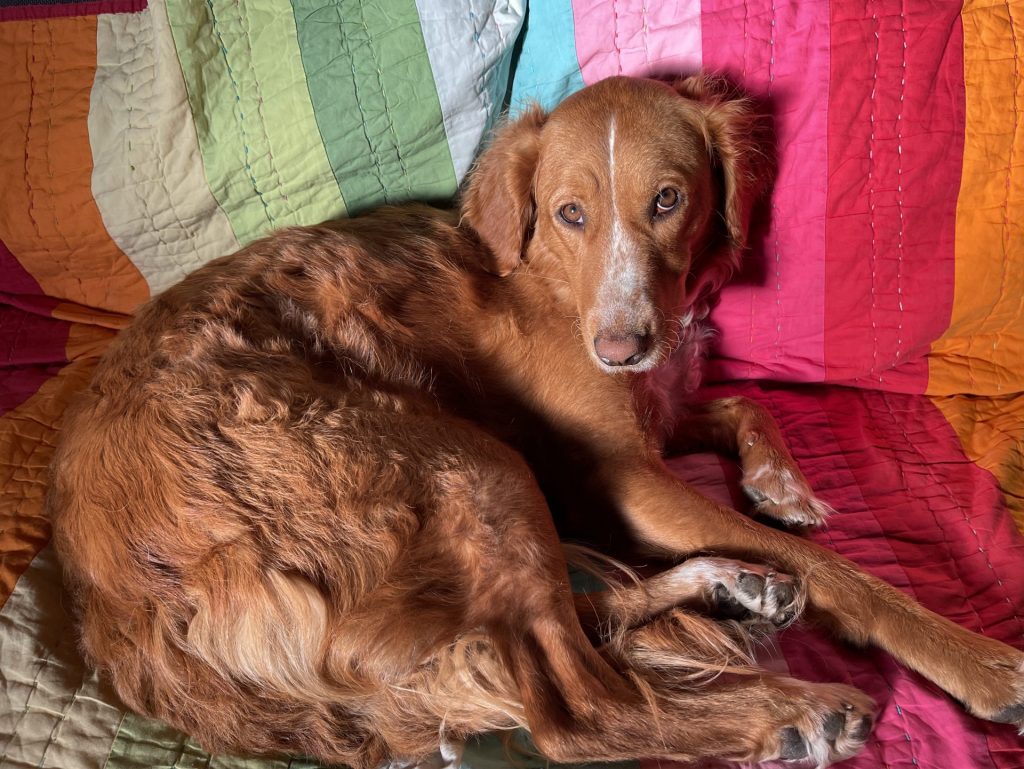 we decided to head back across (mostly across) the park, to avalanche lake. it's a hike we did last time, but we knew it was a good one, and it's in our sweet spot for length and difficulty, and there's good reason it's the most popular hike in the entire park.
but first. the drive. couldn't resist stopping for this crystal clear mirror image in st. mary lake on the ride in.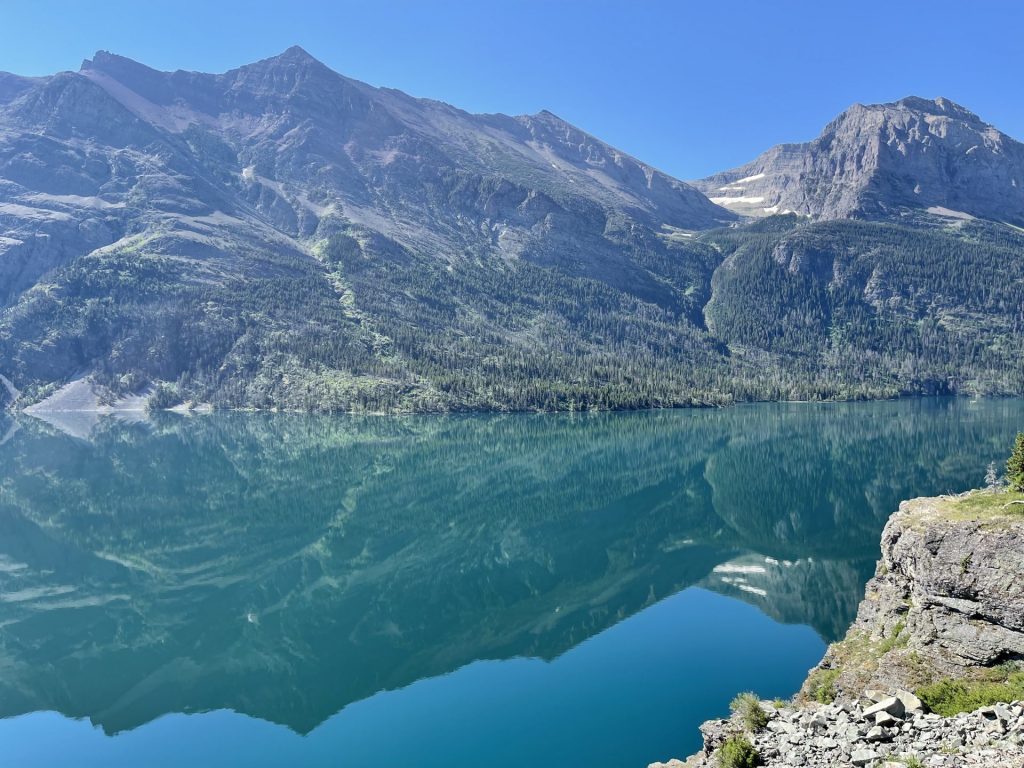 and! we had another bear sighting. two bears actually. we were the only car in the area, so we were able to stop for a little while and watch them as they made their way through the brush.
on yesterday's drive, we played a sort of mean (but hilarious) trick on isaac, and when we went past the "weeping wall" we got a little bit close and rolled his window down and locked it. this time, when we passed, the girls requested that we do the same for (to?) them. they loved it.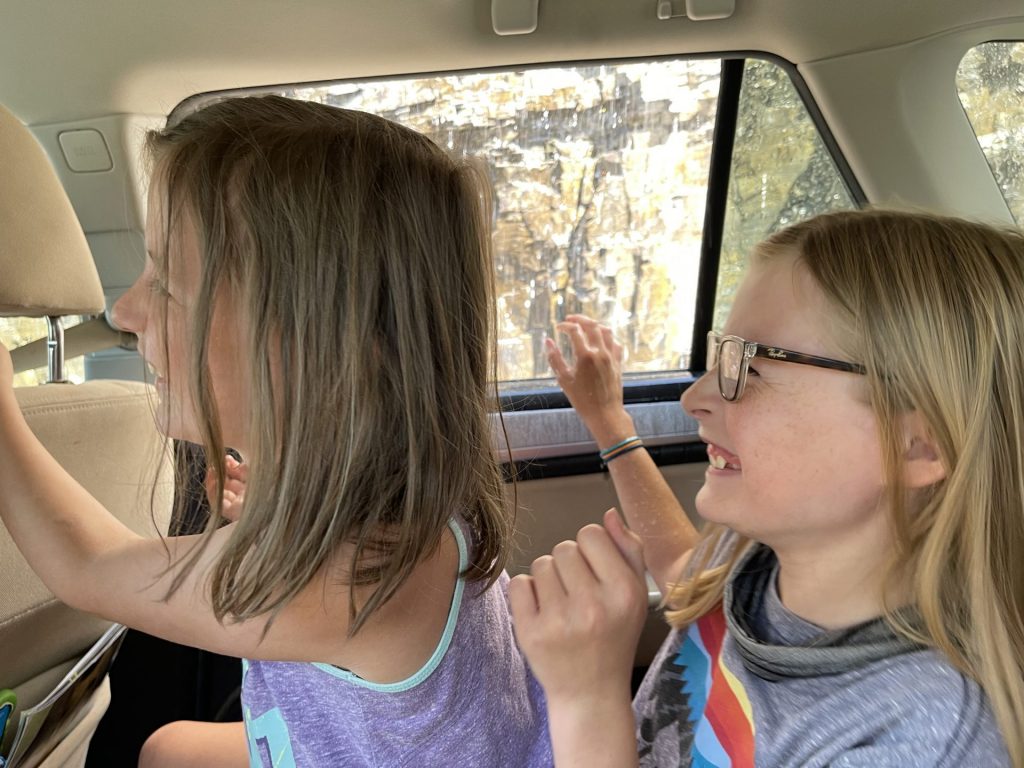 at the parking area, we had to drive around for twenty minutes or so to get a parking spot, which is something we were prepared for, but was still stressful. for me. not for derek. he seems to like these sorts of things. eventually, we came upon someone who was backing out and we were in! let the festivities begin.
the first part of the hike travels along a carved out gorge, full of rushing snow melt waters. it's very pretty and sort of terrifying.
the hike is about 800′ elevation change, which isn't too bad, but it was still just so hot. we trudged along and took breaks often.
and after 2.7 miles or so, we were there. and it was perfect. in 2017, we were here at the end of july/early august, so the waterfalls had dried out a little and things looked a lot different. or so i remember.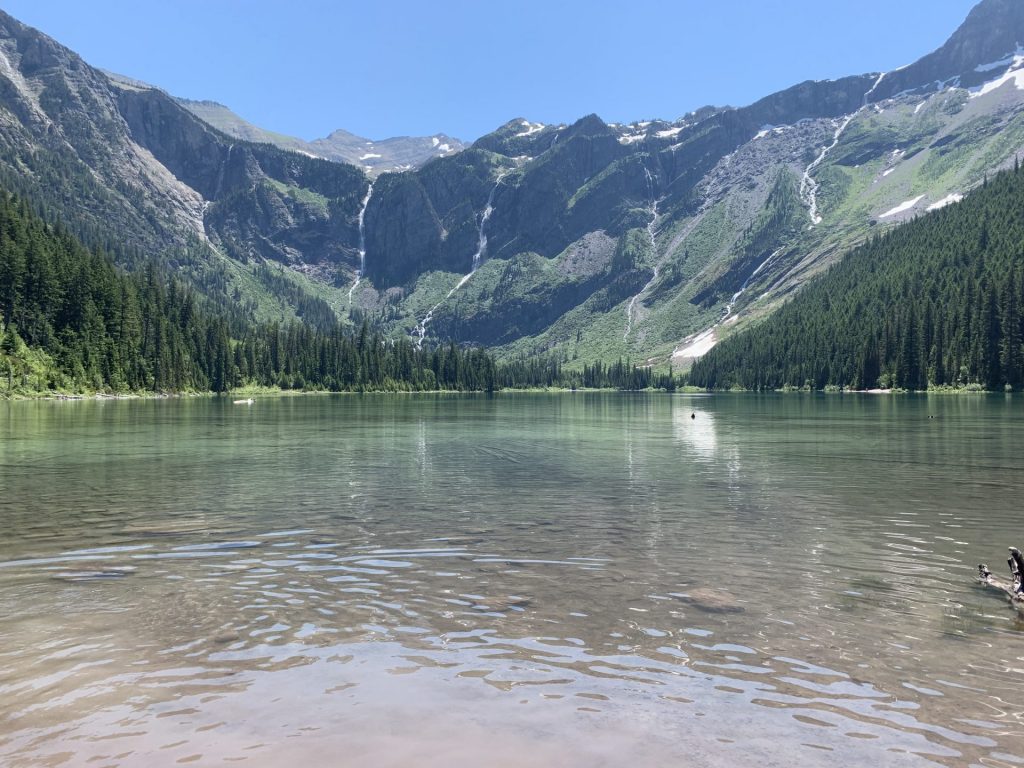 we cooled off in the icy waters. and met some new friends. hazel hit it off with their kiddo, despite being thwacked in the head with a giant rock by said kiddo (completely inadvertently). isaac joined us for a moment before departing to be all teen angsty. we ate snacks and chatted and enjoyed the beauty and the break. somehow managed a family photo even though isaac already had one shoe on and refused to take it back off. see if you can figure out the compromise.
even though i am sure i could have sat there forever, just looking at the lake and the surrounding scenery, eventually we had to leave. on our way out, we had a close encounter with a deer who crossed the trail right in front of us. we had a slight incident when hazel face planted, while running downhill and using her hiking pole as a vaulting stick. but otherwise, we made it back safely.
back at our campground, hazel wrote a postcard to her pal maddie, detailing her days tragedies. later, we hung out with some new friends who pulled up next to us, who happen to live just a few hours from us in south carolina. the girls hit it off immediately, and busted out all of their playmobil, while the boys disappeared to play video games and the grownups chatted about life and kids and adventures and rvs and so on.
another top notch glacier day in the books…