after our lovely time in custer, south dakota, it was time to move on. we had a few days planned in torrington, wyoming, which was basically the halfway point between custer and our next big stop. to get there, we ended up driving down something like 25 miles of gravel road, mostly in nebraska. not fun.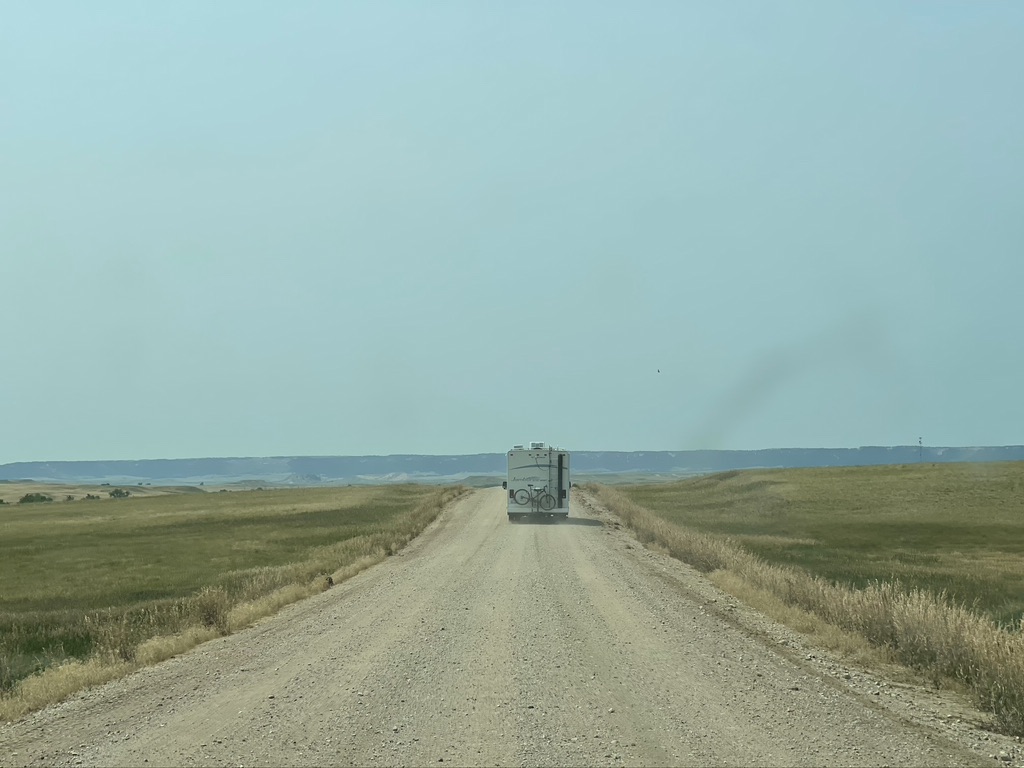 since it was a relatively short travel day, and we were already passing by, we decided to stop into agate fossil beds national monument in nebraska.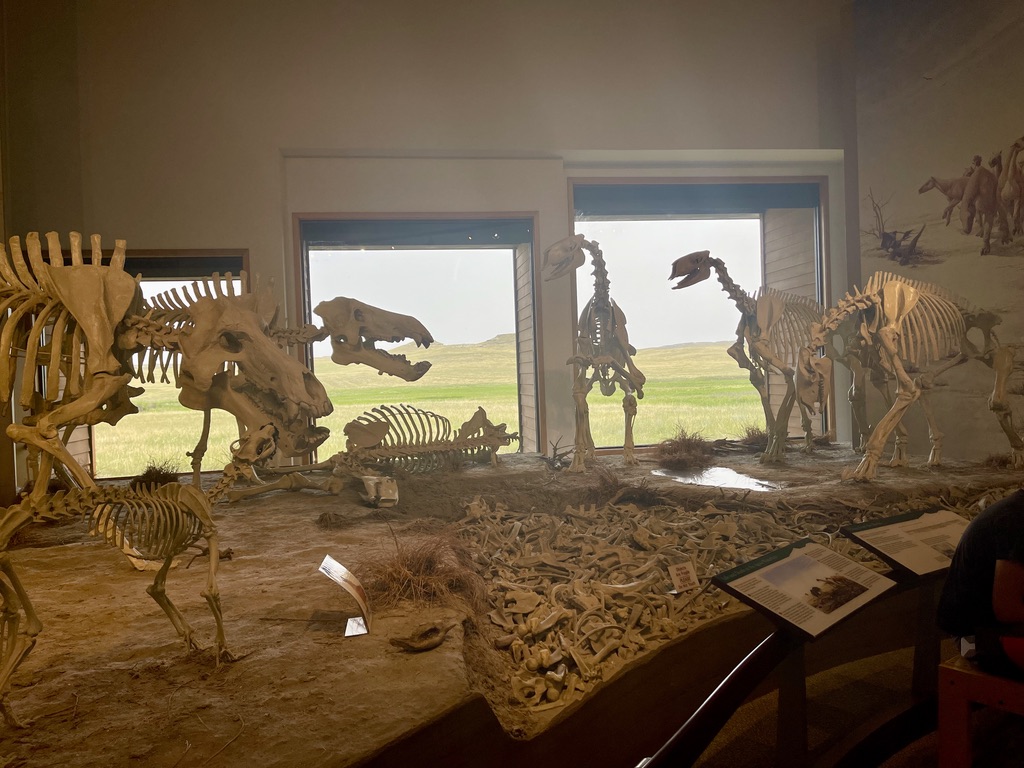 there wasn't much to it at all, with several exhibits closed because of covid. plus, we really weren't up for a boring hike. so, we spent all of out time working on ranger books and scoping out the native american artifact section. most of the items came from the personal collection of james h. cook, who received much of it as gifts from the local lakota people. our favorite exhibit though, wasn't an actual artifact, but a modern version of a "winter count" hide that tells the story of this region from creation until now, spiraling from the center out.
before we left, we had to check out the teepees set up just outside the visitor center.
overall, it was a pretty meh national monument, but since we were literally driving past it, i'm not all that disappointed in the visit.
a few days later, we would drive out back out to nebraska from our wyoming campsite, this time to explore scott's bluff national monument. it's an iconic stop on the oregon trail and home to the only three auto tunnels in nebraska.
the kiddos got to work on another junior ranger book and we learned all about the history of this region. we walked for a bit in the deep ruts of the actual oregon trail, examined a bunch of replica items from that time period, and learned a bit about what a typical covered wagon might include for a family with kiddos.
we took a drive to the top of the bluff, where we took a short half mile hike that overlooked, well, nebraska. and that pretty much covers all of scott's bluff national monument. another short and sweet one.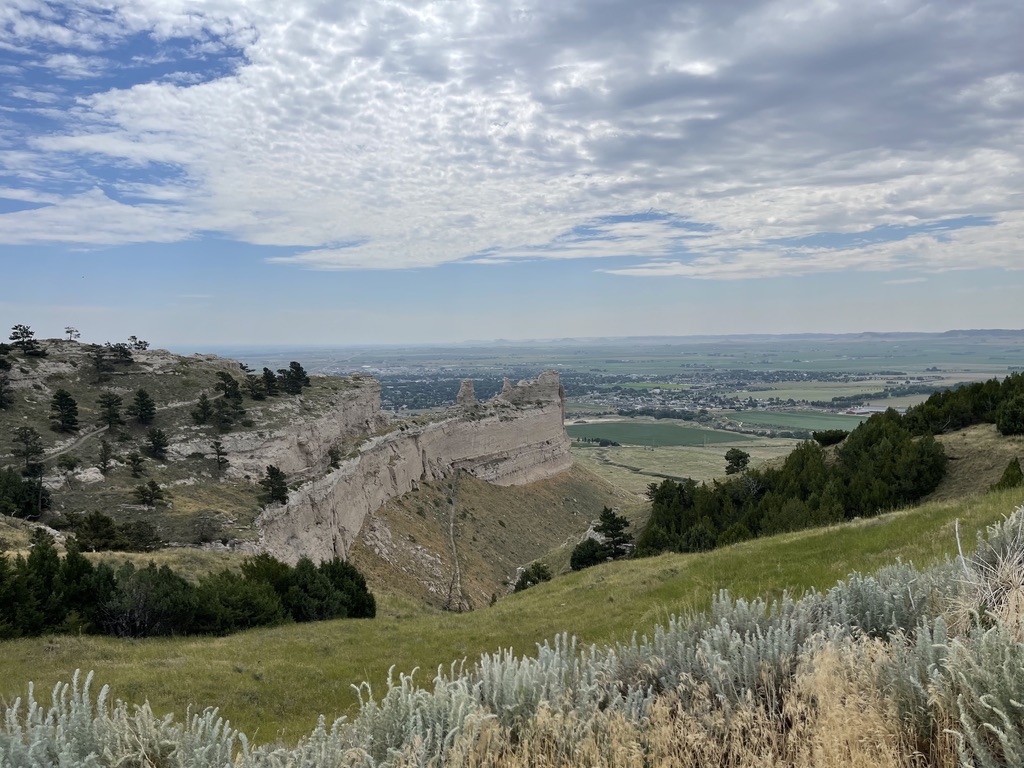 oh yeah. another badge to add to the collection. 🙂