our little layover campground between the black hills in custer and our upcoming week in rocky mountain national park was a city park in torrington, wyoming. the sites were $20 a night and there was a dump station and water and electric hookups and a level concrete pad. this alone made it so worth it. but, a few weeks before this, we had asked the kids what things they wanted to do before the summer road trip was over, and they unanimously said "swim in a pool". i guess they were tired of trying to make do in ice cold lakes, or rocky rushing rivers, or on the edges or bottoms of waterfalls. so, i googled to see if there was a public pool in torrington, and sure enough there was. it was $3 per person per day. and we went every single day. and the kids made some of their best memories there.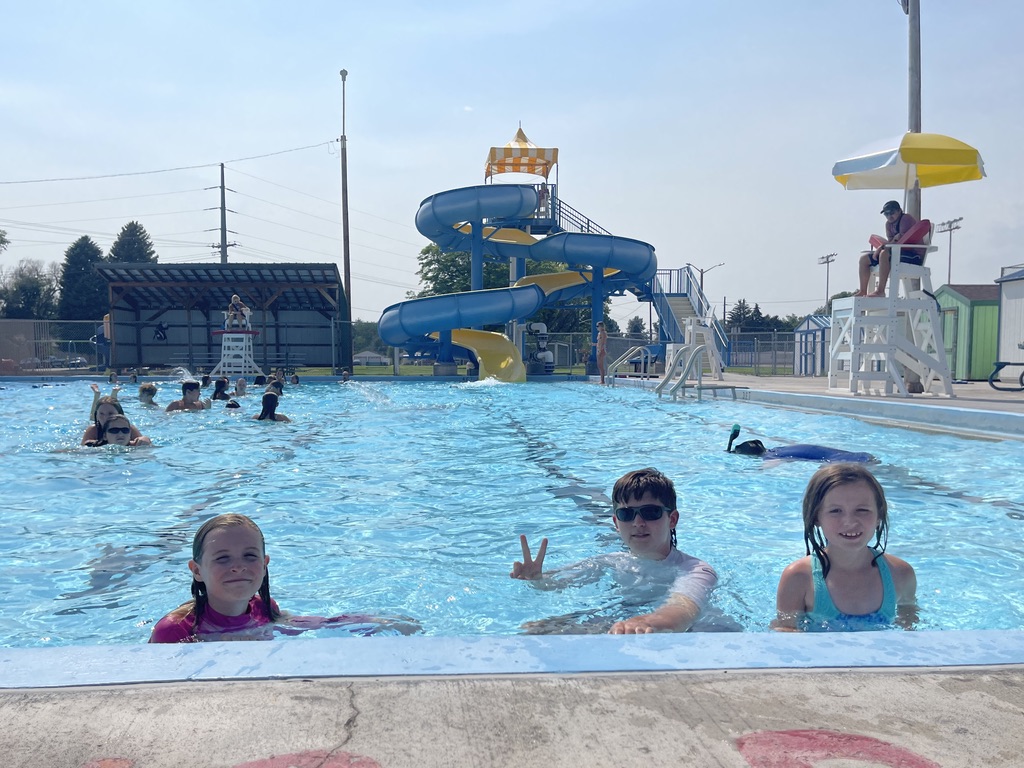 the open swim was from 1:00-3:10 and then there was a 20 minute break. i was sure to bring all the snacks for this time, since a 20 minute swim break is like the equivalent of two hours of regular time.
of course, we also bought numerous freezie pops for a quarter. the whole place really had an 80s summer vibe to it. it was pretty awesome.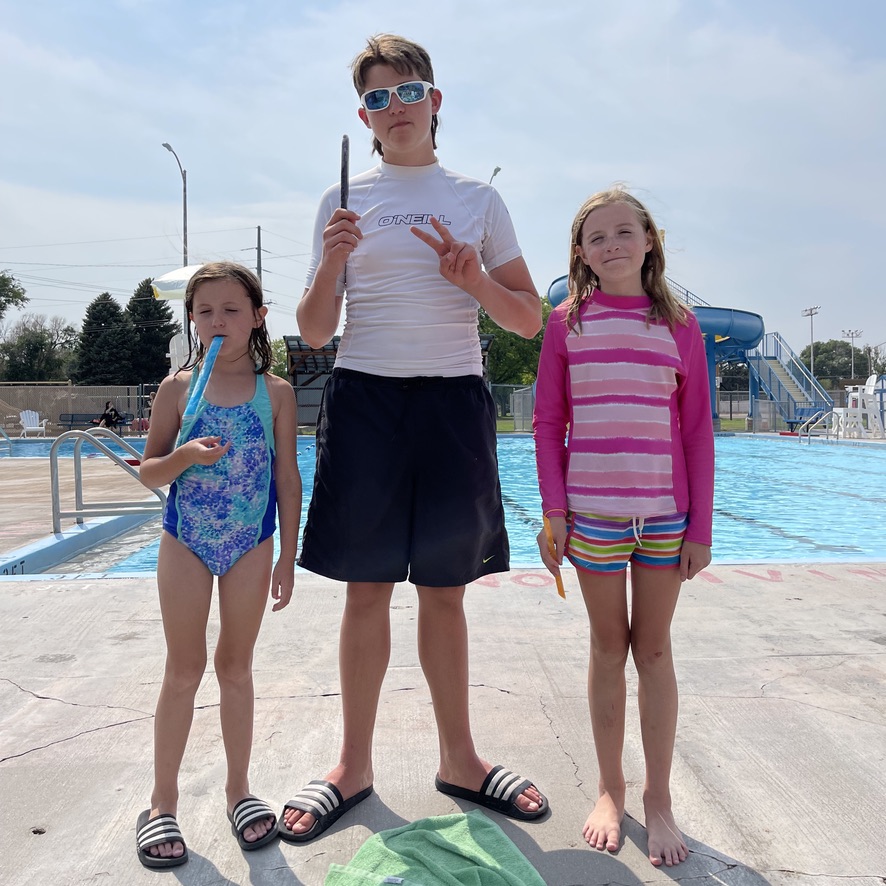 the big two kids went down the giant water slide about 100 times each.
hazel stuck pretty close to me, with the whole not-a-confident swimmer thing. she was happy to have a few toys and splash in the shallow end. as long as i hopped in every now and then. which i did. newsflash: it was hot.
isaac worked to perfect his front flip. it's a work in progress.
on our last day, just before the break, the local police showed up with an ice cream truck and treated everyone to free ice creams. they stood around and hosed off the hot pavement and handed out stickers while folks waited in line. it was a pretty great treat of our last day.
everyone had the best week in torrington. and with the busy mornings and the swim afternoons, it made for lazy evenings with tired kiddos. anna picked up some new reading material at scott's bluff, a graphic novel about the unfortunate donner party. and good old ruby once again made the sacrifice of lounging around the camper while we were out and about and galavanting around the country.
it was fun. but rocky mountain national park awaits.