so. i am trying to improve my cake game. recently i have been enamoured with floral cupcake bouquets. i watch endless instagram videos and reels that make it look much easier than it is, but have convinced me that maybe i could also make them. but, alas, all i can make is a rose, so i found an online workshop and signed up to try to learn some new skills.
the workshop was via facebook, and she posted the supply list and frosting colors in advance, so i spent a good amount of time scrambling to make sure everything was ready for the class. so obviously, i laid it out in an aesthetically pleasing manner for a photo op.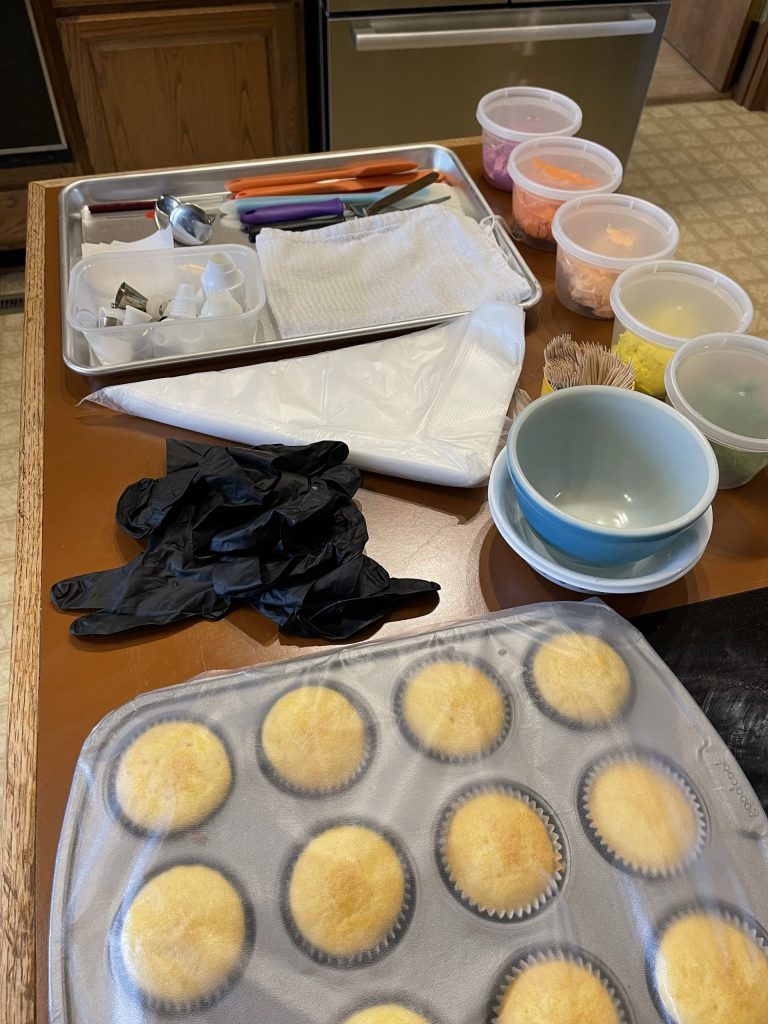 hazel spent a good amount of time observing. and by observing i mean, talking incessantly. and cheering me on. she's my best hype girl.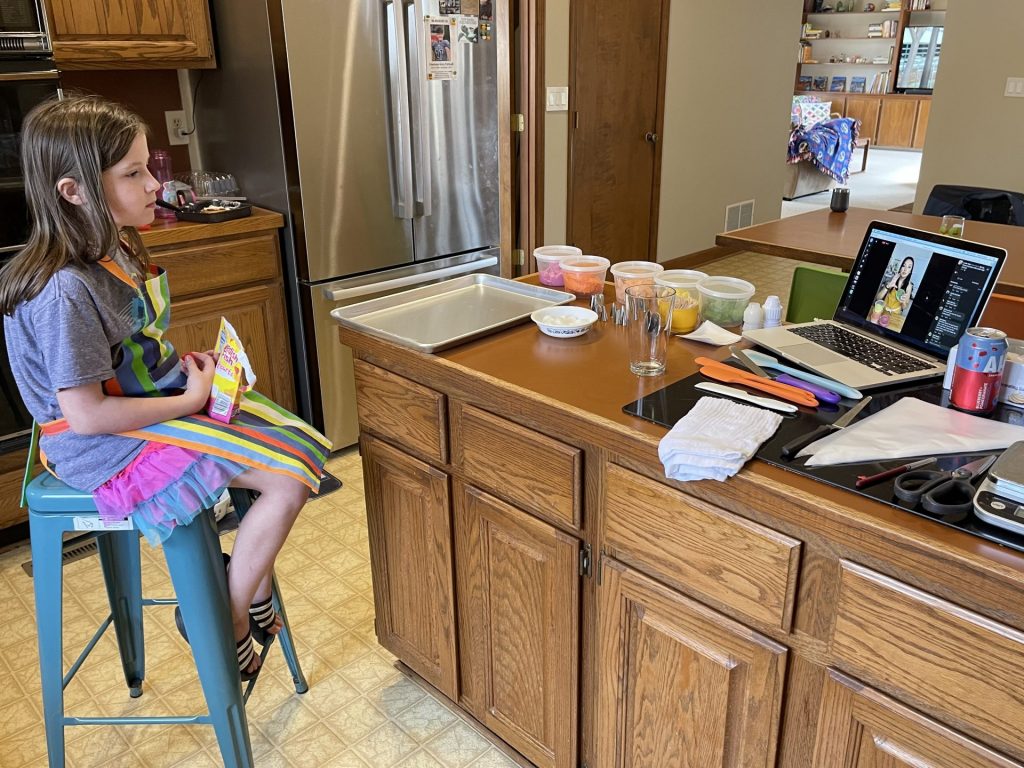 three-ish hours later…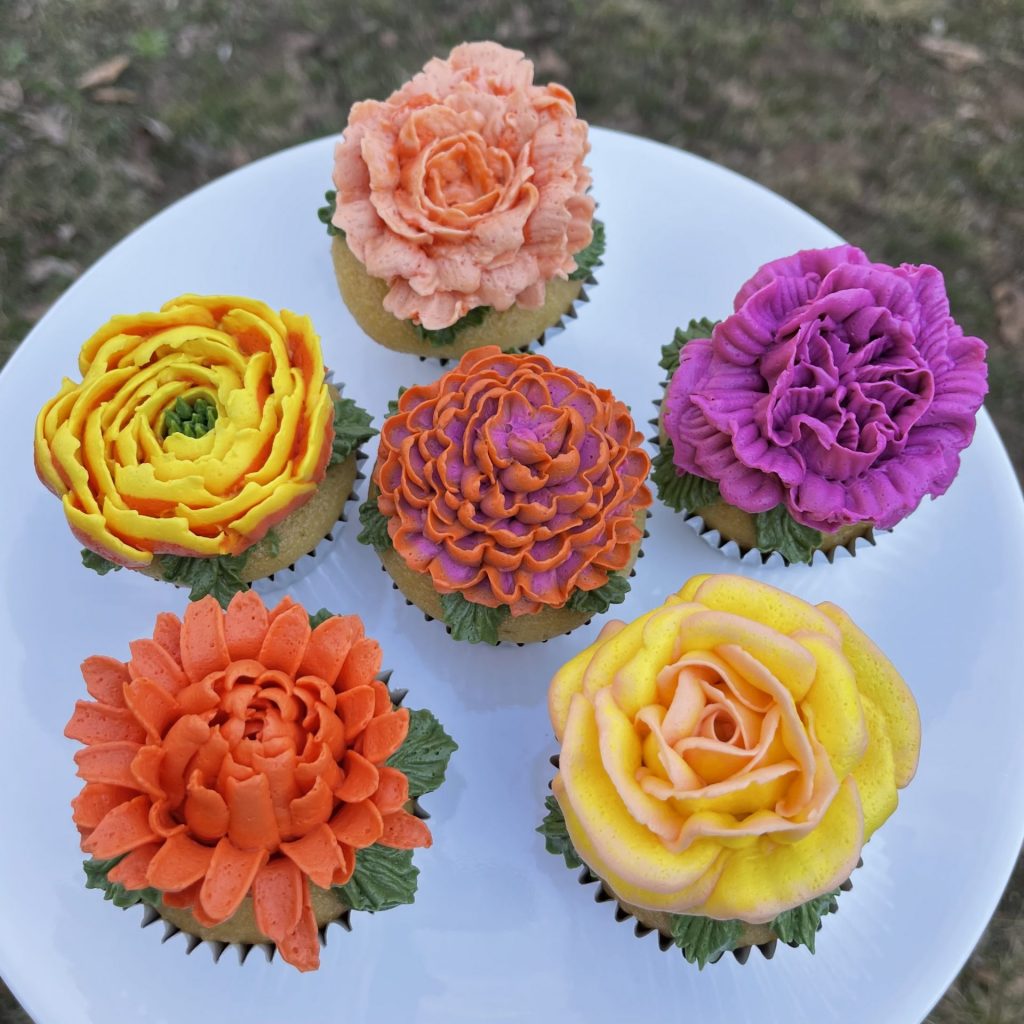 some of these came together pretty easily for me. others certainly did not. i definitely need some practice. i also didn't have the exact tip that she was using for a few of them, so maybe (hopefully) that will make a difference. i actually made two of each flower, but these are the best of the bunch. 🙂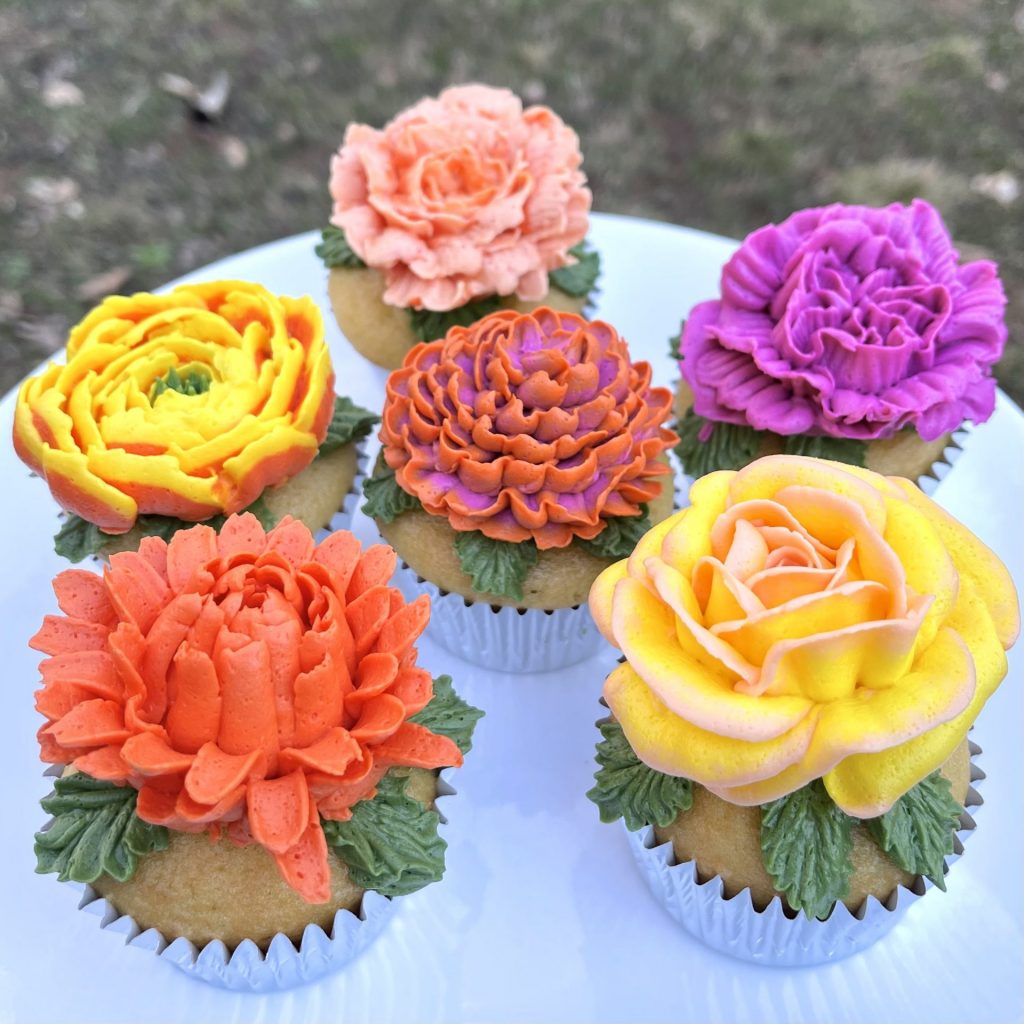 and then, since i had flowery, new skills acquisition momentum, i figured it was as good a time as any to test out a set of russian piping tips that hazel got me for christmas. they took a bit of getting used to, but they are pretty fun. and quite an impact for how simple they are to use….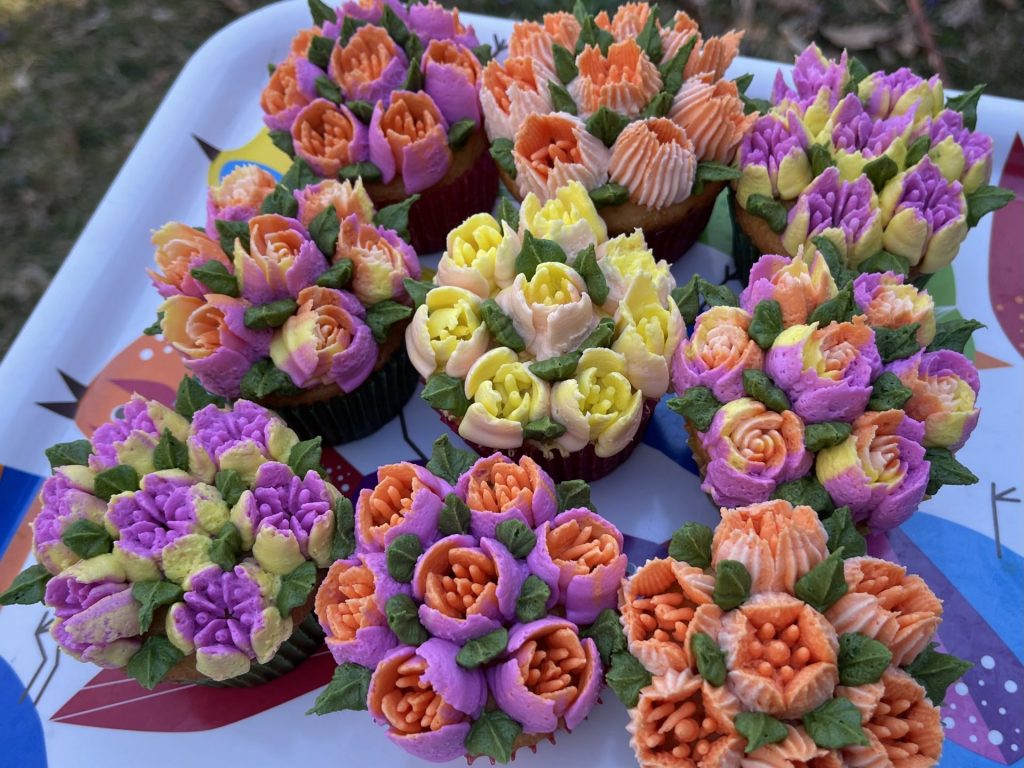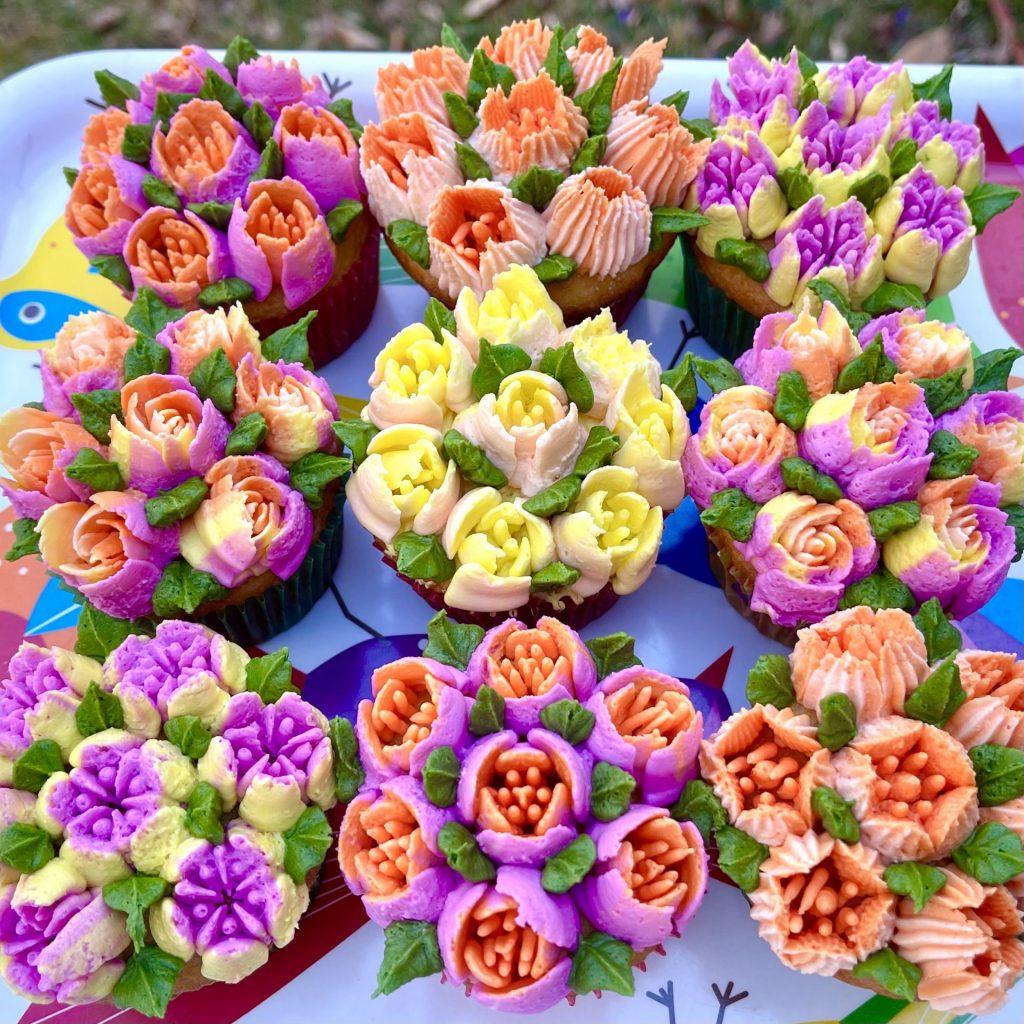 anyhooooo. i feel good about learning some new things. and if you are interested in some floral cupcakes, i'm your girl.