you may or may not know two things:
1. i hate my stupid house and i have been hesitant to even bother decorating it because it's so stupid and ugly.
2. i have been slowly churning through a series of paper pieced national park blocks, with no real plan for a finished project. i have already blogged about them, but here's a little refresher: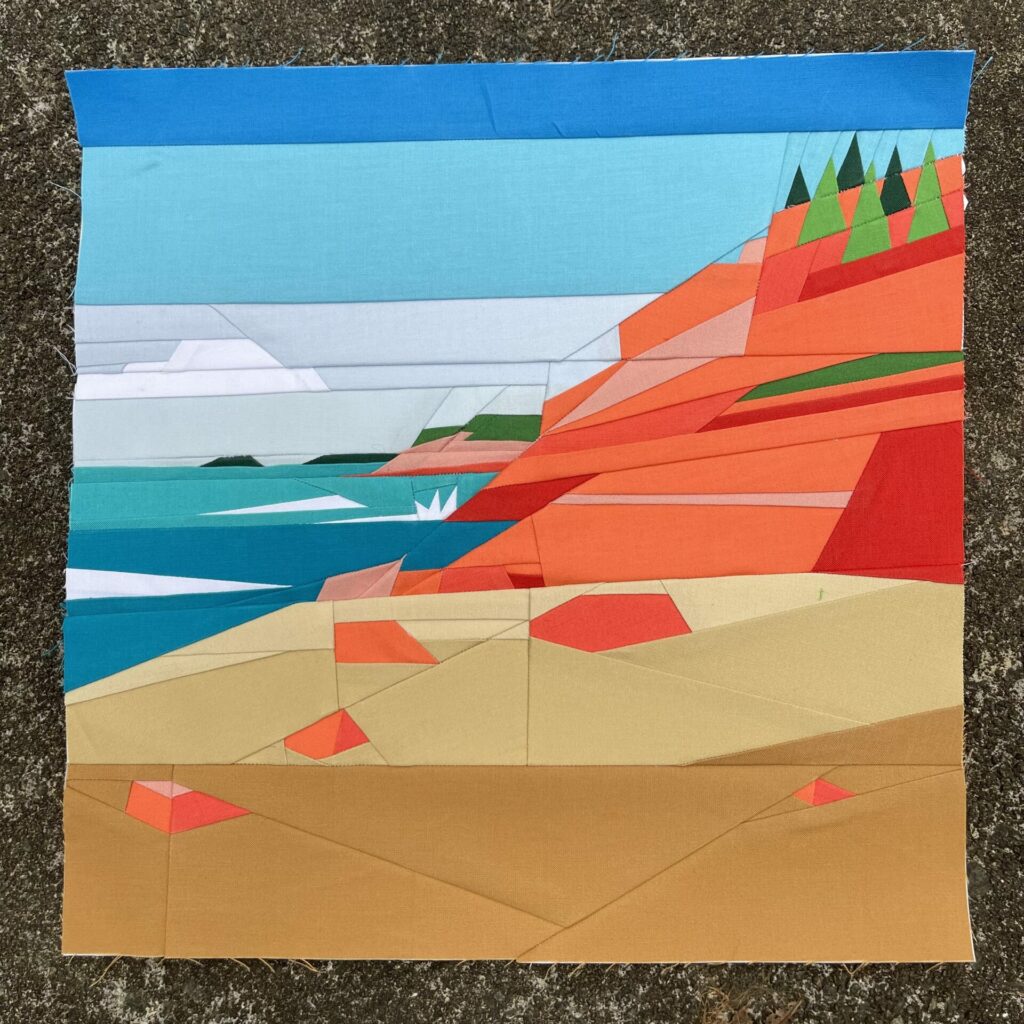 well. it occurred to me that these blocks would make a great wall hanging. even though my house doesn't deserved them. then i had the bright idea to turn them into giant fabric polaroid photos. i agonized over a background fabric, before settling on black, which was really the only option all along. the polaroids really pop off of it, and it sort of reminds me of the black backs of said actual vintage polaroids.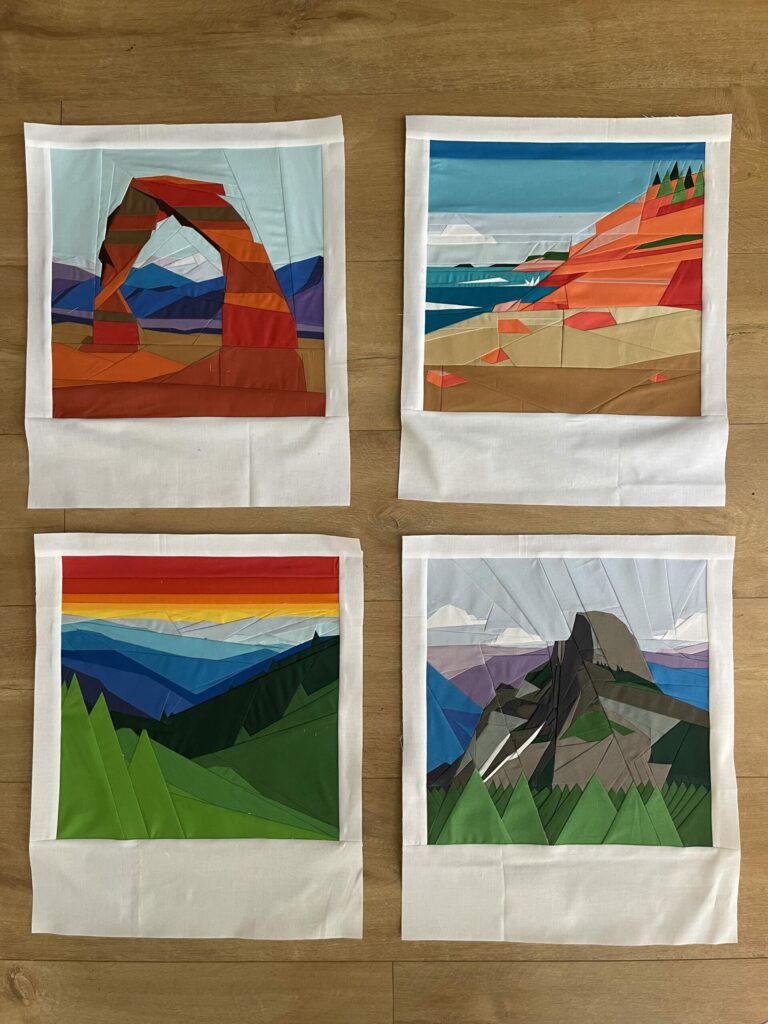 then. it was paper picking out time. the worst part about foundation paper piecing. truth be told, there's still quite a bit of paper stuck in there that will never come out. i quilted it with an obscenely excessive and time consuming amount of grid lines, but i couldn't be happier with how it turned out.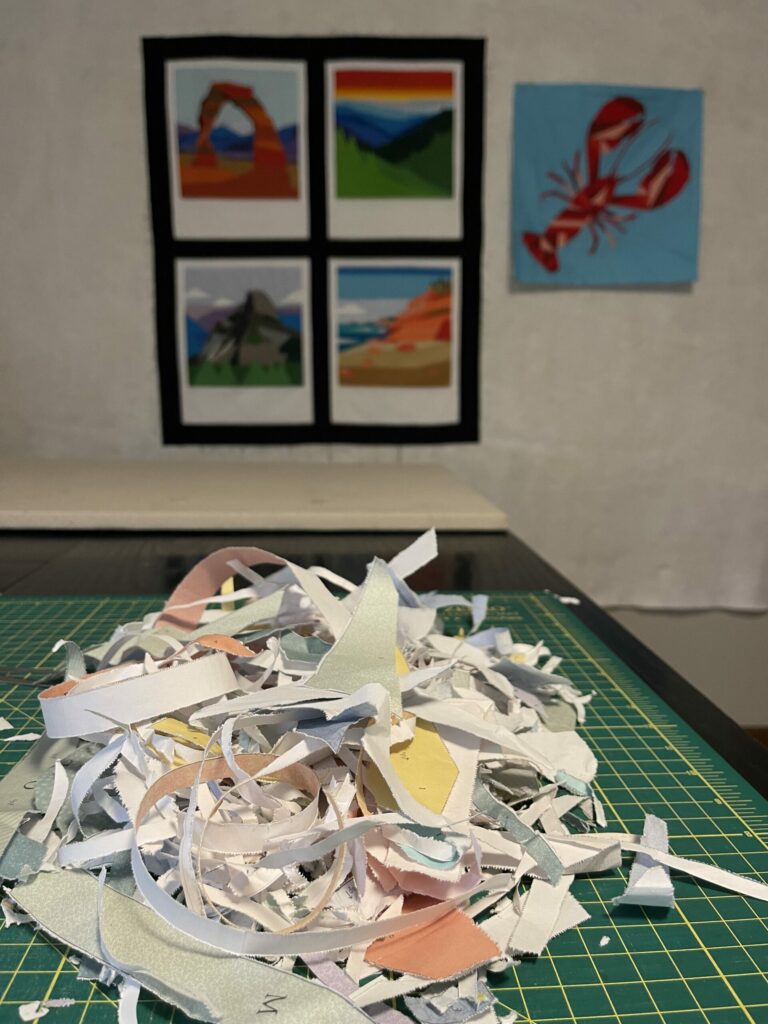 i bound it up with black binding, which isn't all that exciting, but i think works perfectly. and now it adorns the wall in my kitchen(ish area). the very thing to be hung on the walls besides temporary holiday and birthday (and buffalo bills) themed decor.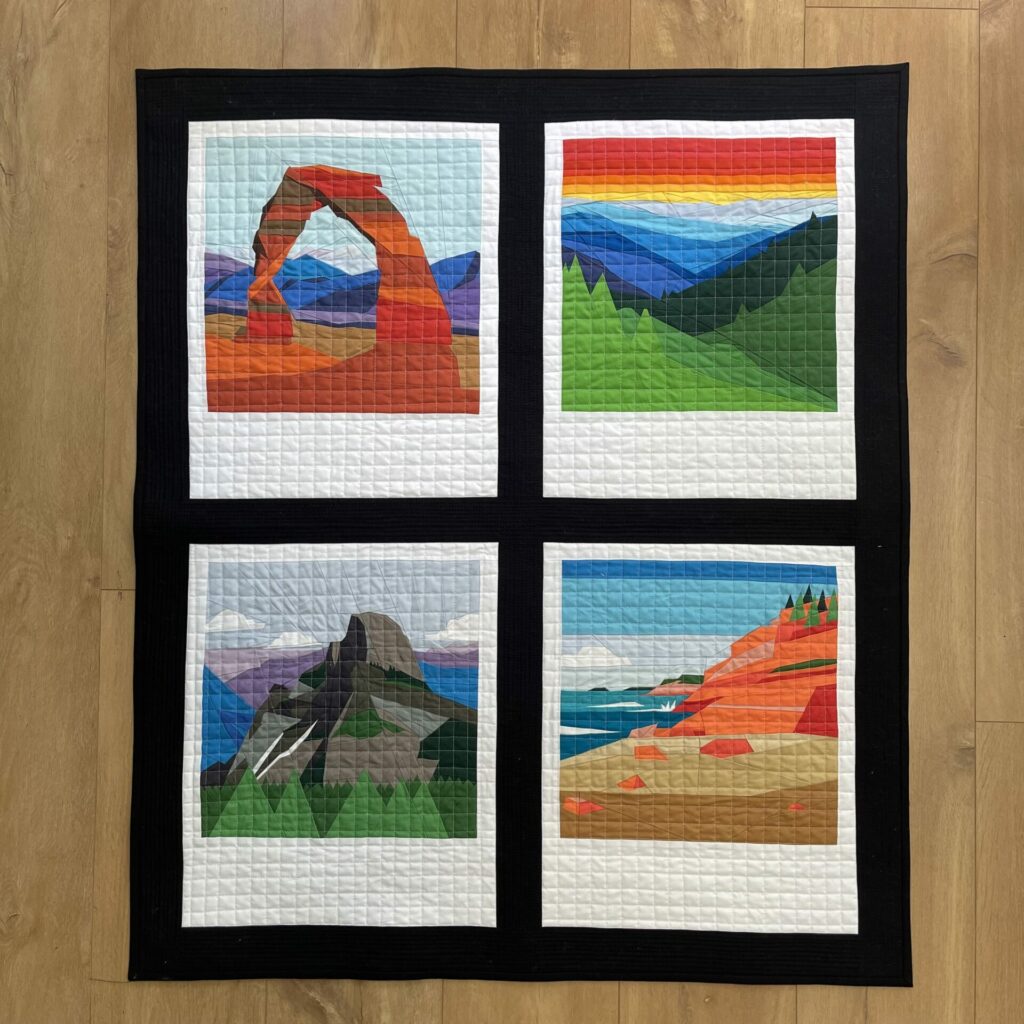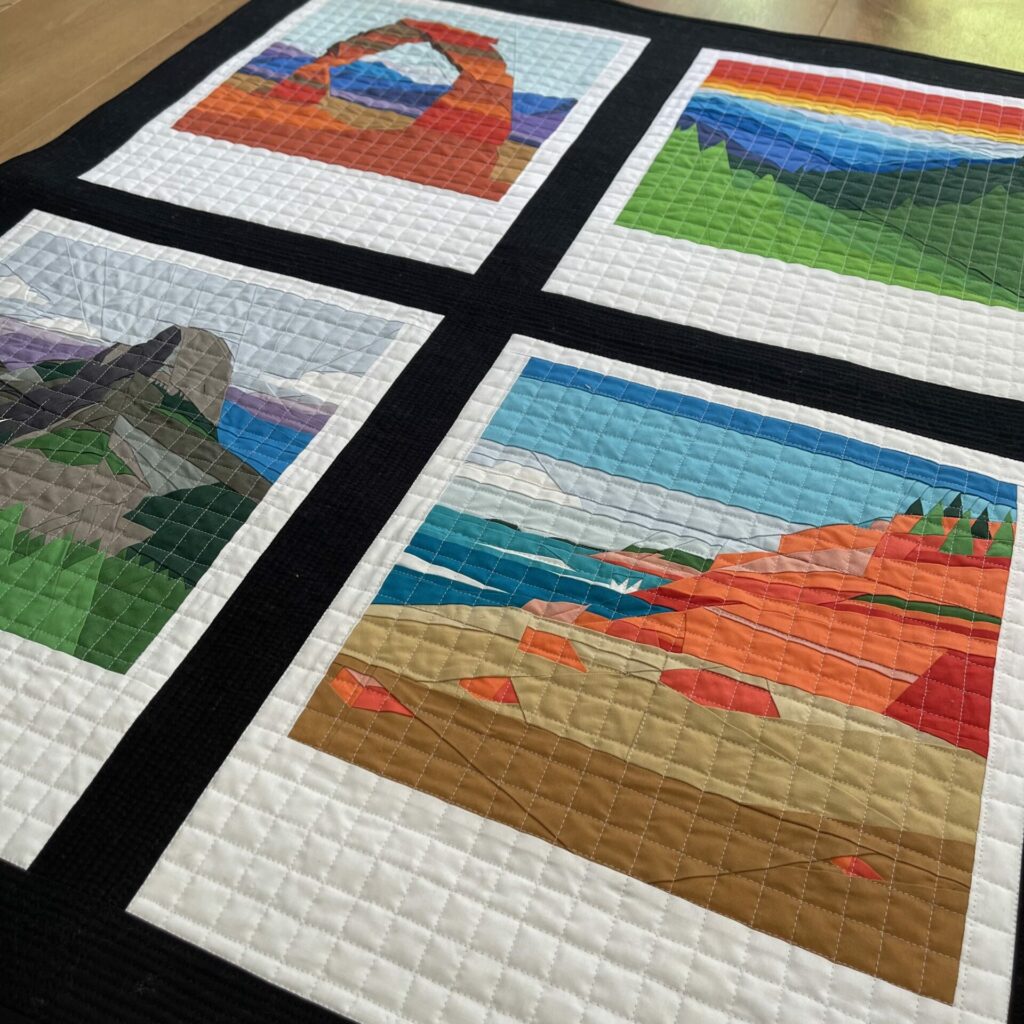 since i had all of this momentum, i went ahead and quilted up the geometric lobster block i had pattern tested awhile back. i quilted it up with wavy (watery-esque?) lines, while a flock of chickens looked on from my garden.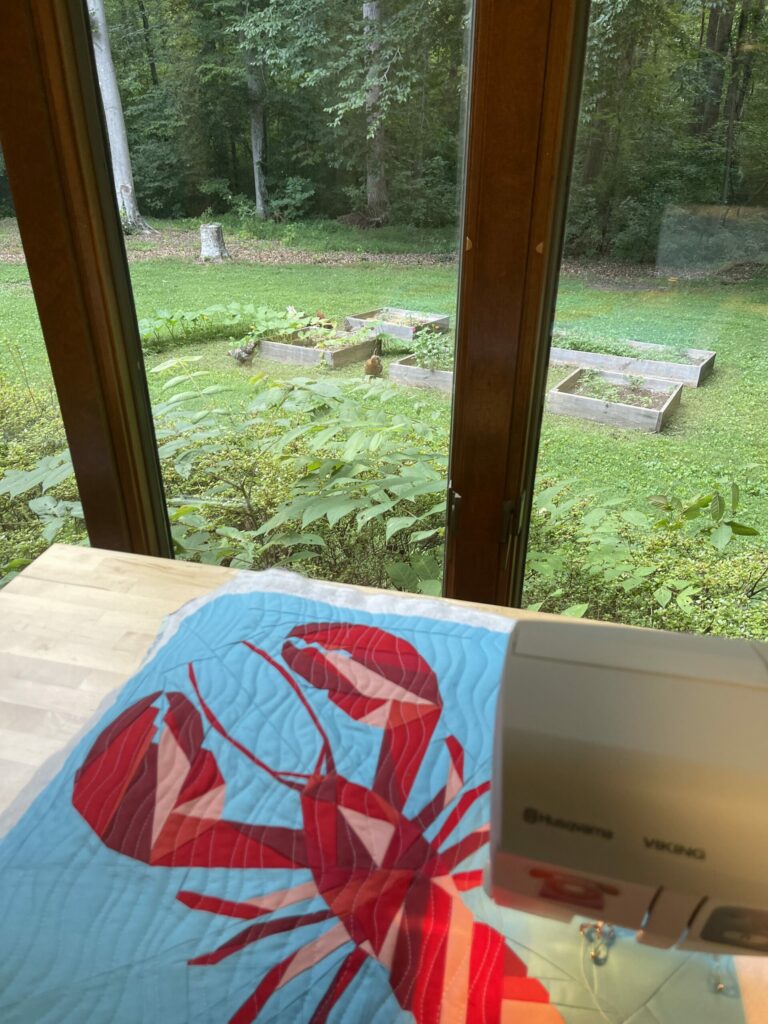 and then, i bound it with some bubbly looking binding fabric. and gifted it to my marine life loving kiddo, anna. she, unlike me, has embraced decorating her living space, and i'm not sure she will even be able to find a spot on her artwork and poster filled walls.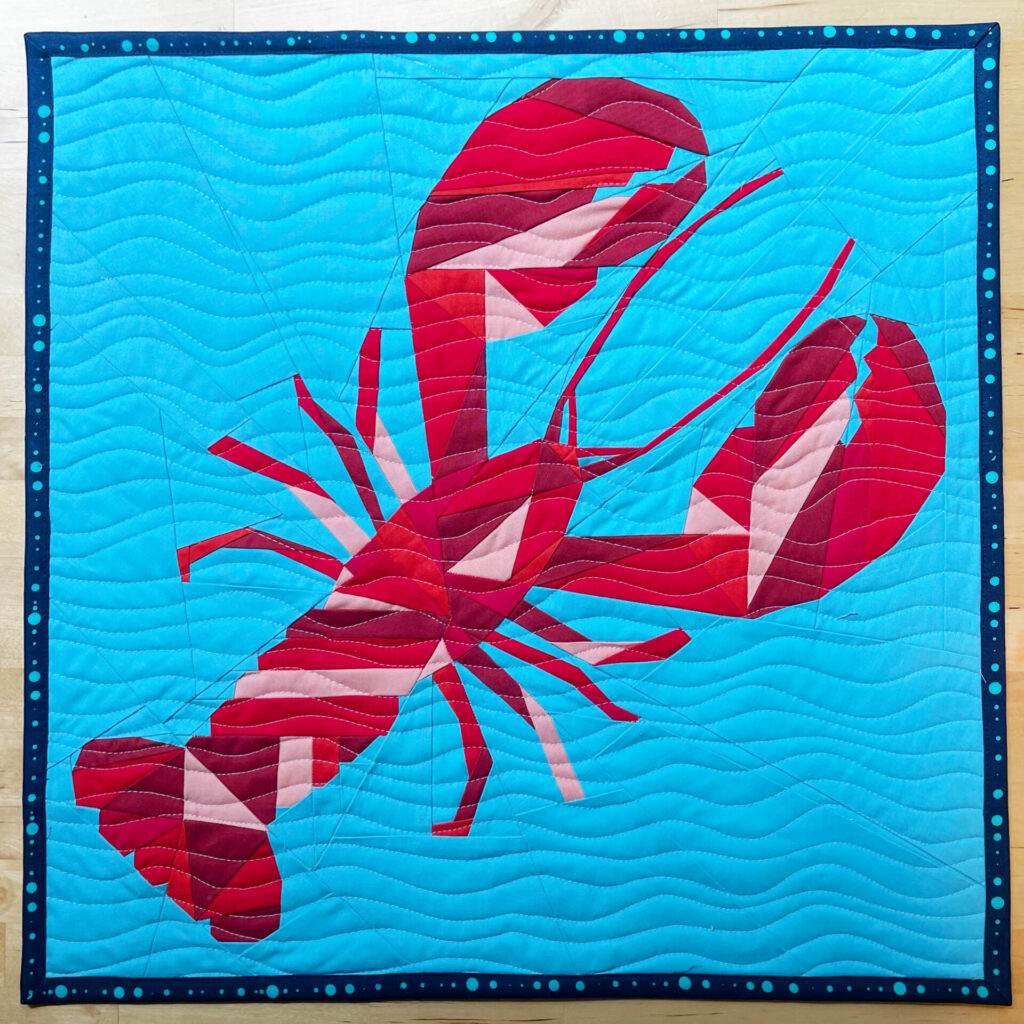 anyhooo. that's the story of my two recent quilting finishes. 🙂