the annababy's cookie cake business is BOOMING. she started an instagram and immediately started receiving orders. i'm not jealous. its not like i don't have a little side cake business that only gets a fraction of the orders. it's cool. really.
anyways. here's what she's been up to.
this first cake was purely for practice/portfolio building. i thought it would be cool and good for business if she had one on her page that was covered in swirls and ruffles and dollops. we picked out a fun color palette and she knocked it out of the park.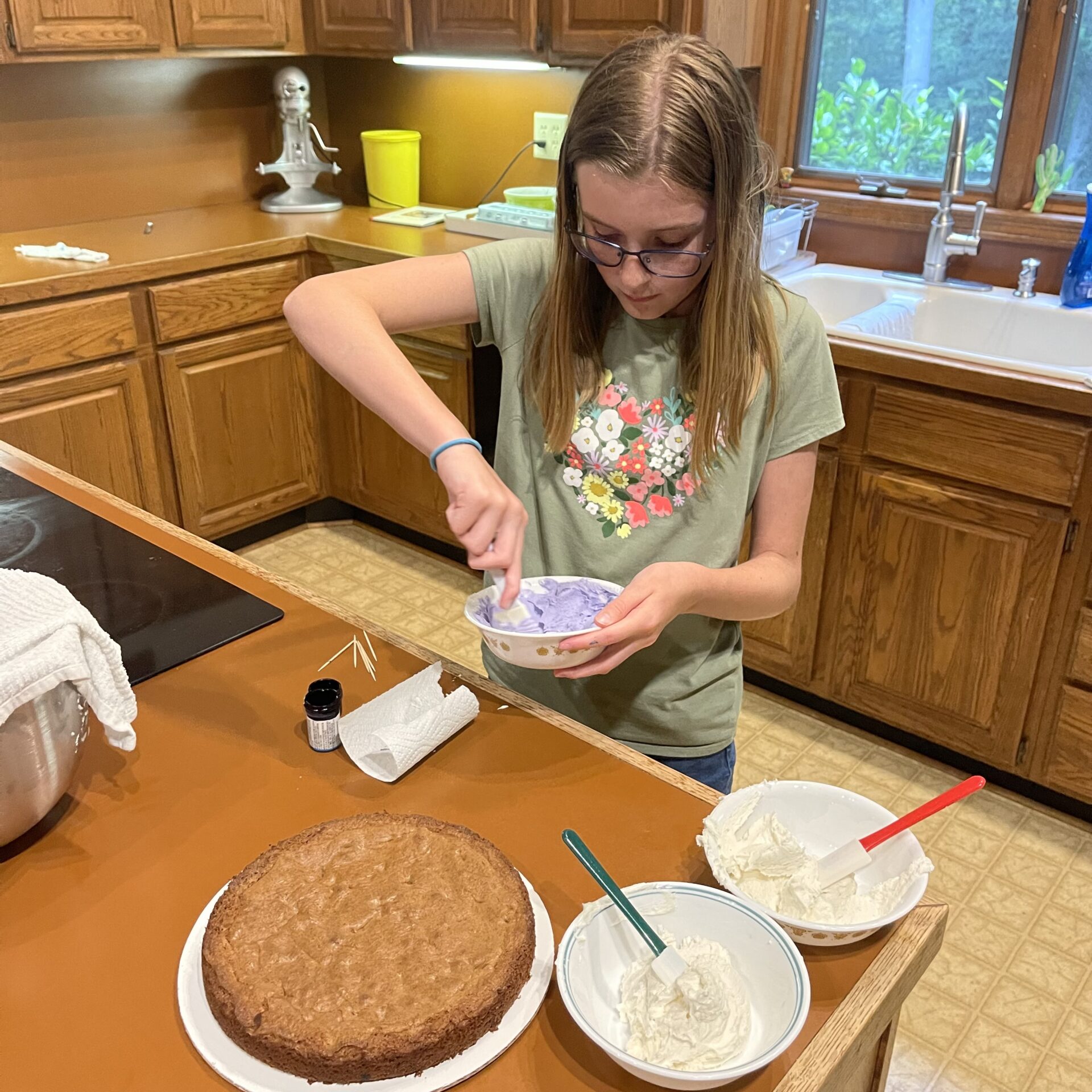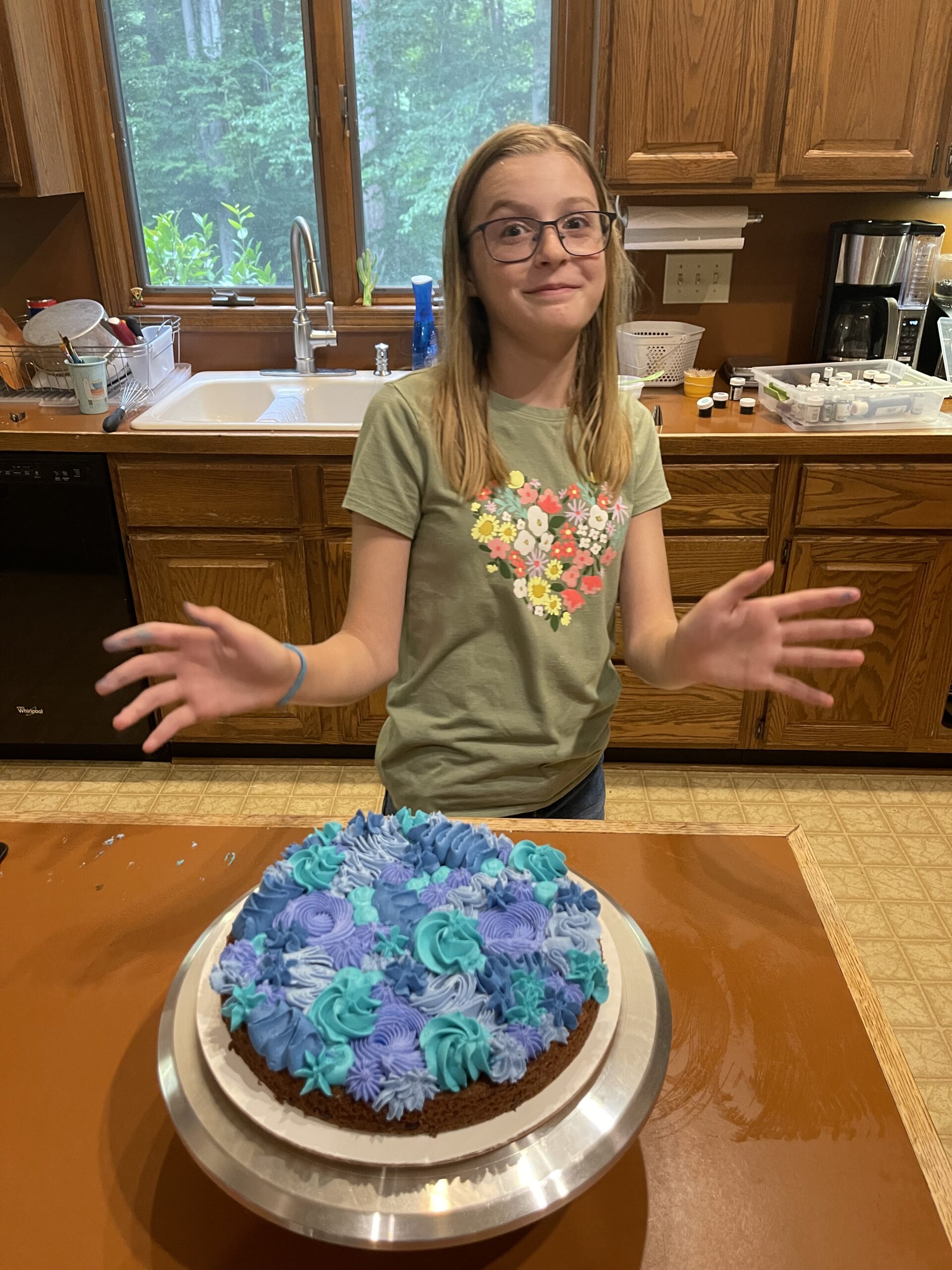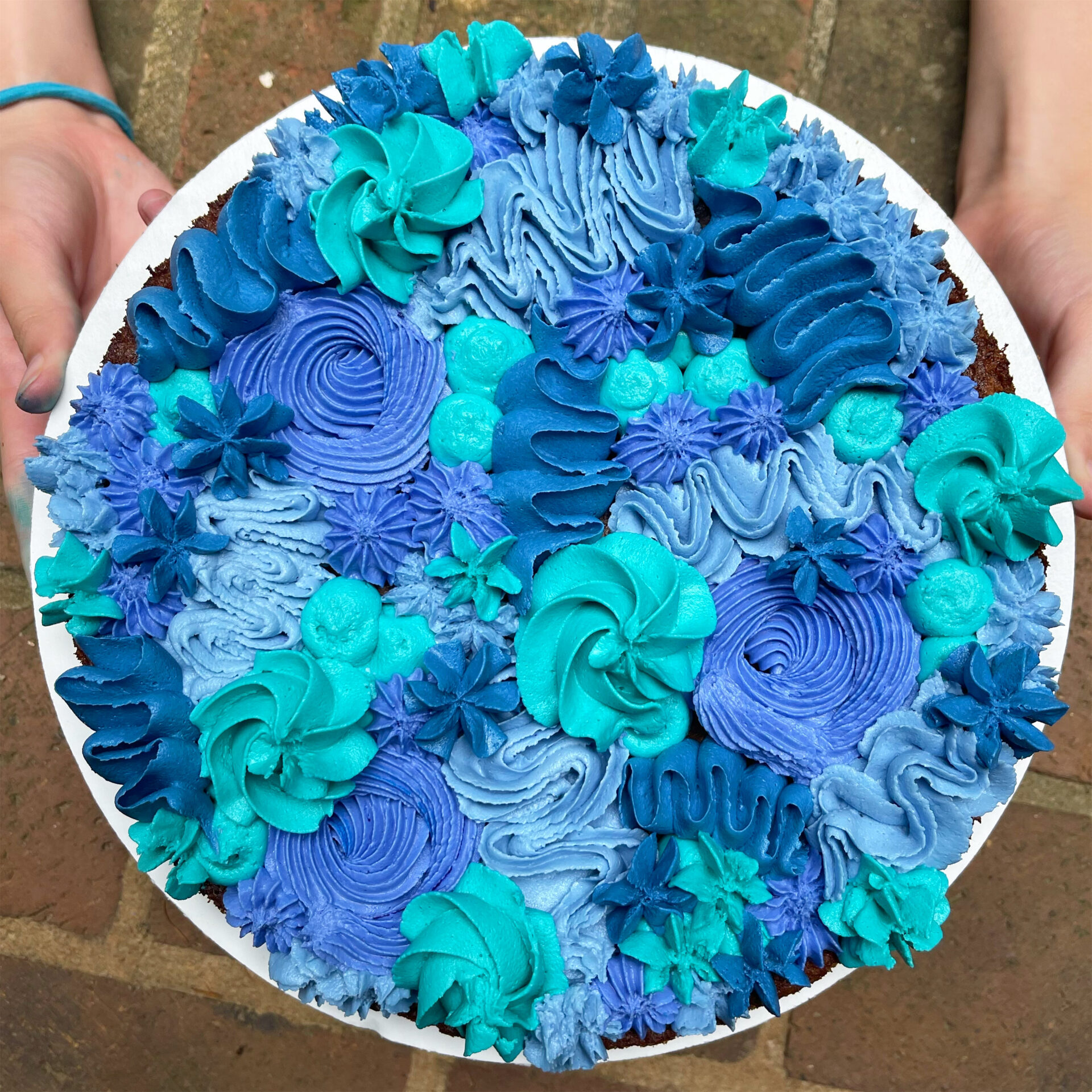 this next one was ordered by her friend evan. it wasn't his birthday. he just wanted it. he's into the doge meme, so here's what anna came up with.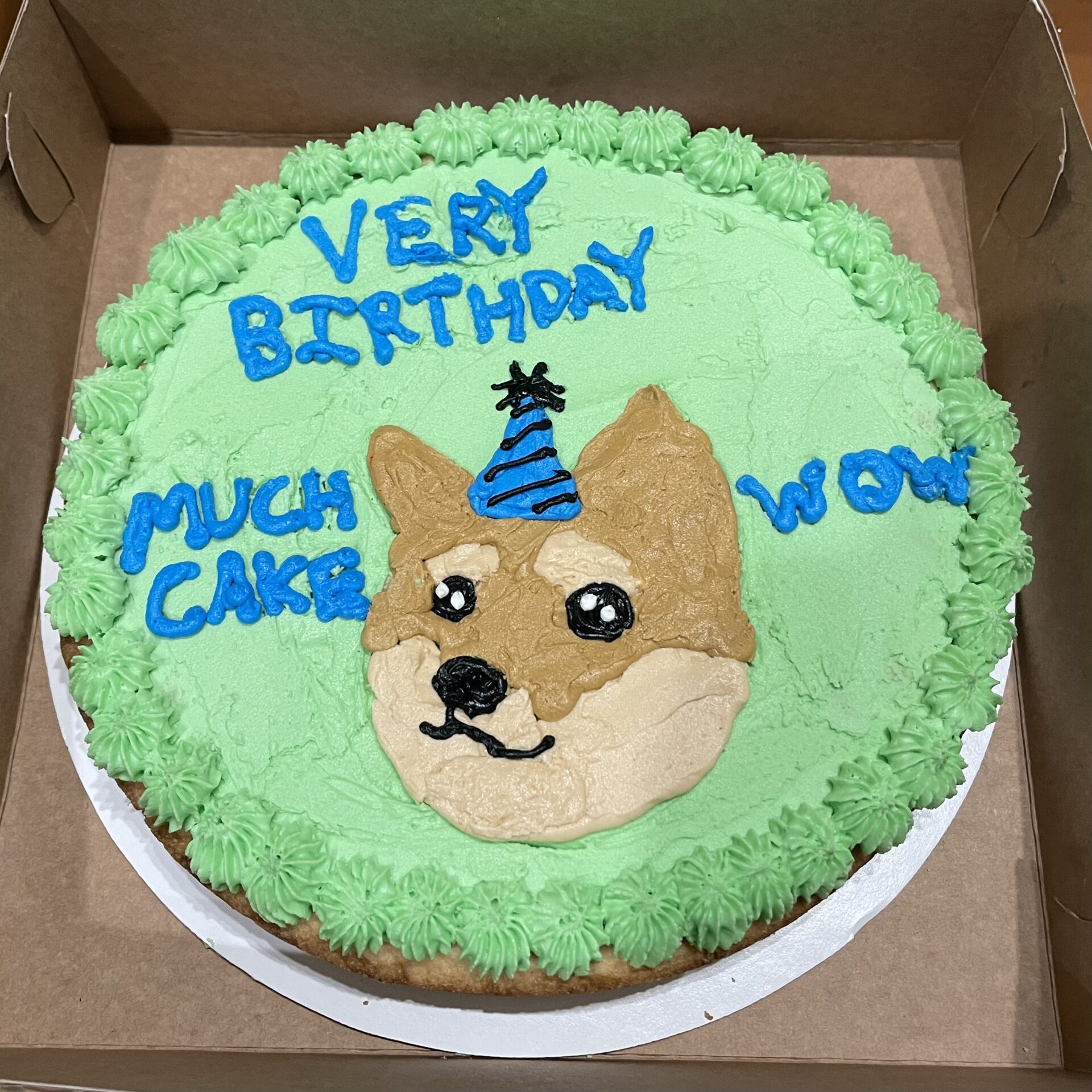 for evan's actual birthday, not all that much later, for his gift, anna made him a cookie cake using her new found swirly ruffle dollop technique. in boy colors.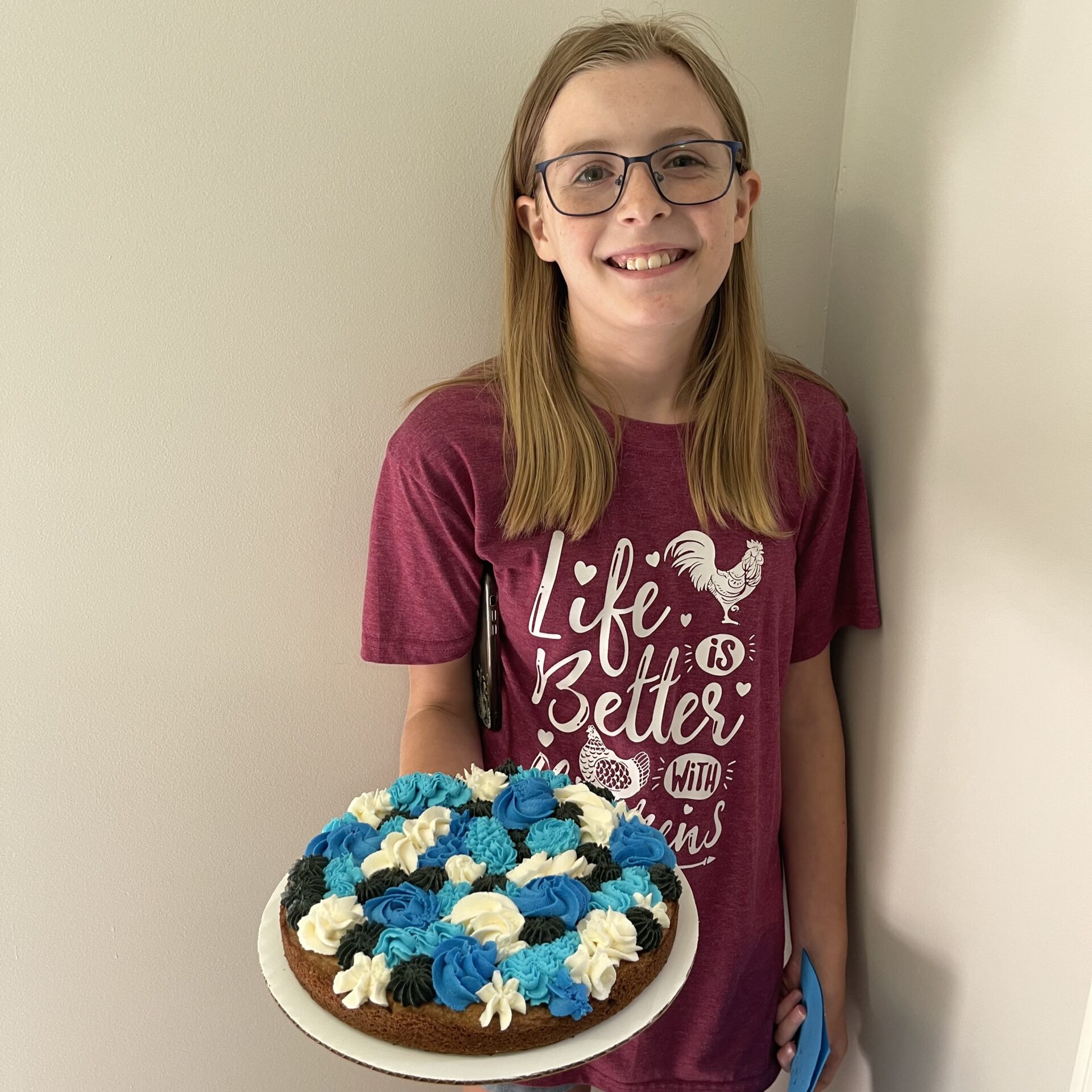 one of my insta/fb turned real life friends ordered this cake from anna for her son's birthday. she said "he likes football, his name is nolan, he's turning seven, and he likes red and purple". soo…..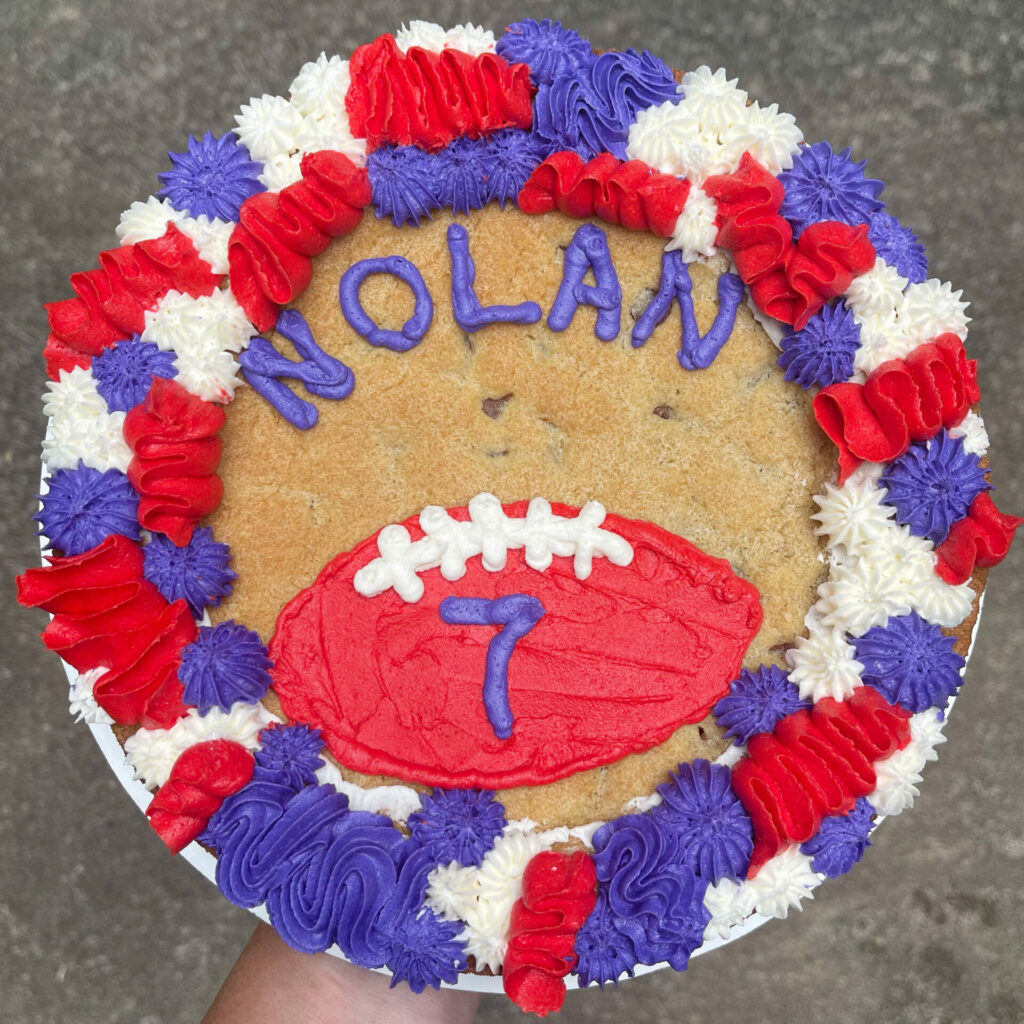 we recently went to ny for my brother's wedding (to be posted about soon i hope). he asked anna if she would be interested in making two cookie cakes for the rehearsal dinner, so we carted up our supplies and made her little enterprise mobile. she decorated one in buffalo bills color and one in cincinnati bengals colors because for some dumb reason that's jake's favorite team. obviously everyone ate the bills cake first and only ate the bengals cake when the bills cake was gone.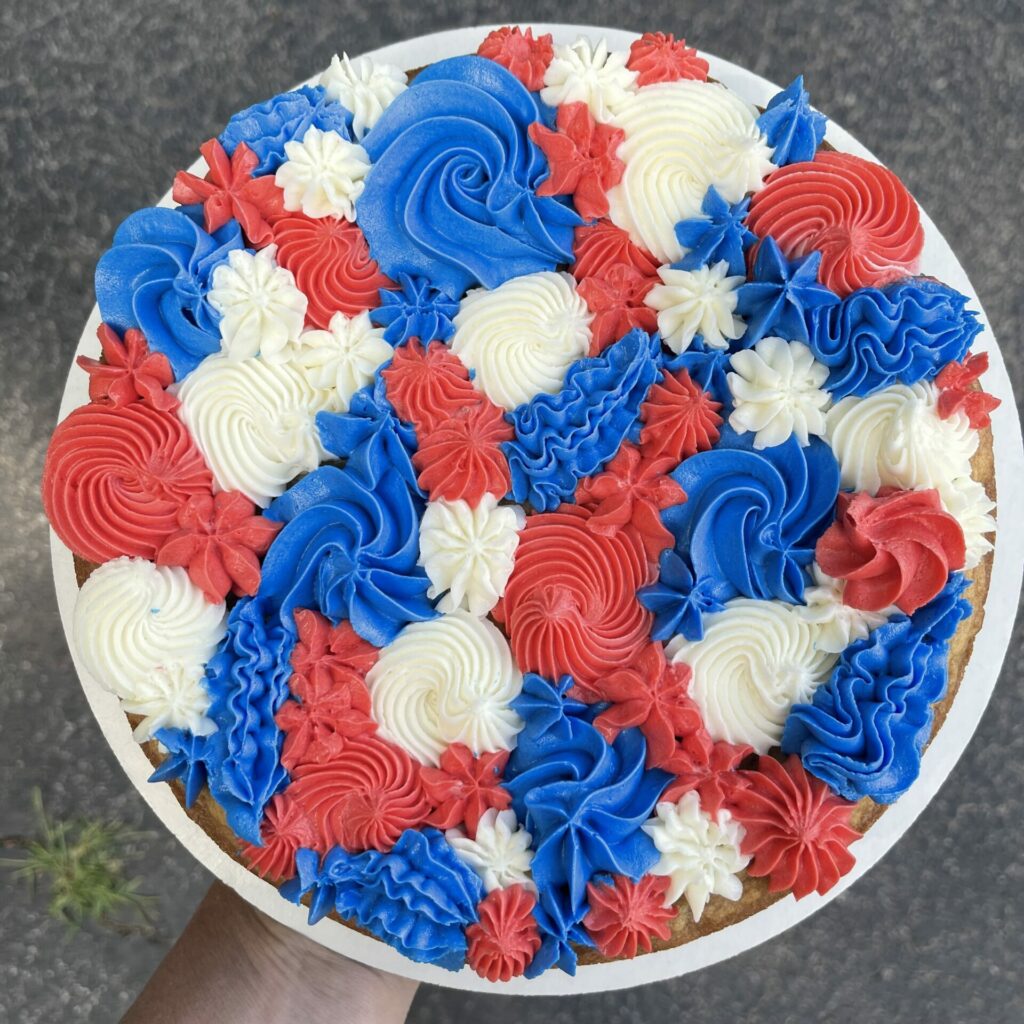 and. her most recent creation, for her cousin preston's birthday, ordered by grand(ma)lidbom. i literally had NOTHING to do with this one, including the cleanup efforts.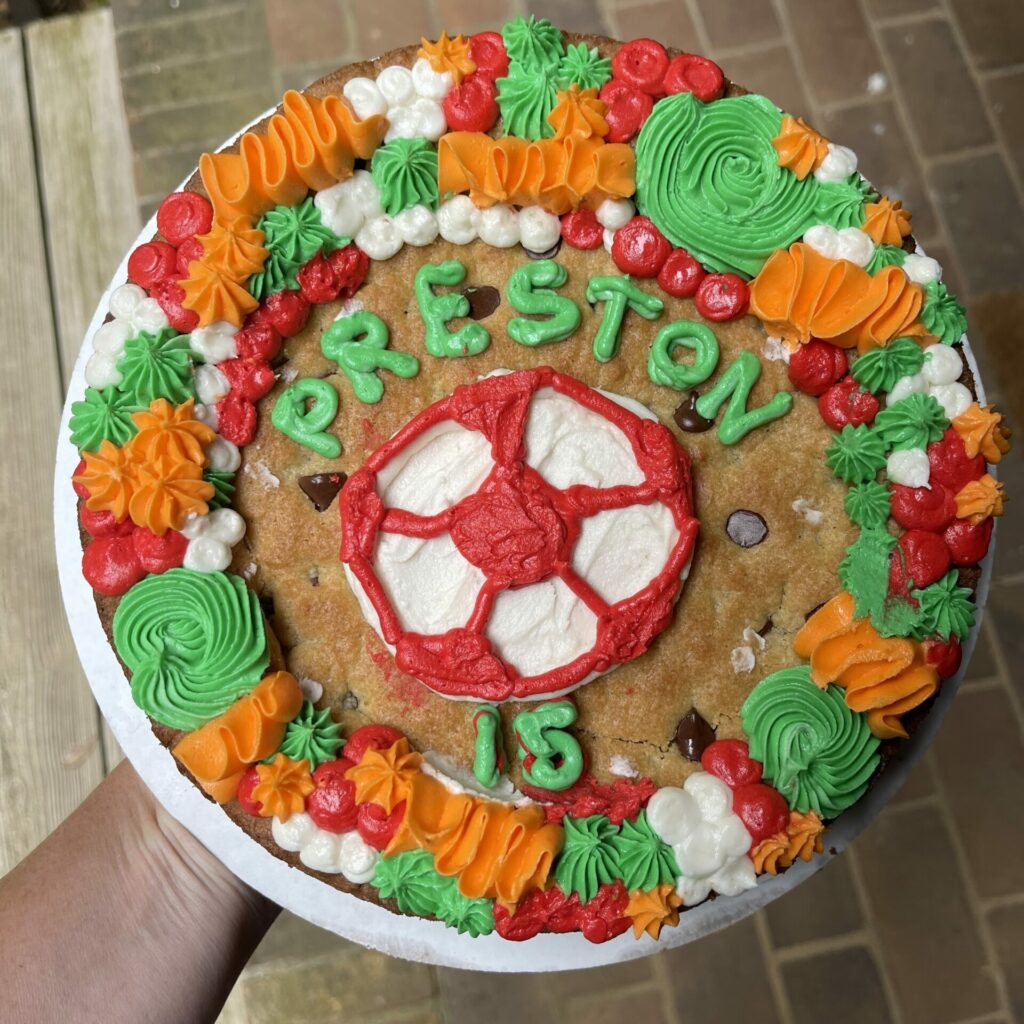 anyways. the girl is killing it.
if you need a cookie cake let me know. 🙂